Ipsy is a monthly beauty subscription. You get five makeup, beauty, skincare, and hair care items in a cute bag for $12 a month! It's the most popular subscription box and a great way to sample new colors and beauty brands that you may have never heard of, as well as some of the bigger names. Ipsy also offers a Glam Bag Plus for $25 a month. They have just launched Refreshments, a monthly stock up add-ons subscription for personal care items, and there's also Glam Bag X – a celeb curated quarterly upgrade.
There are many bag variations every month for Ipsy – log in to your account to check out how-to videos and tips for your products.
IPSY was founded on a singular mission: to inspire individuals around the world to express their unique beauty. Everything we do is to support you on your journey to self-discovery, so you'll feel confident letting your unique beauty shine every day.
Ipsy was voted by our readers as the best beauty subscription for 2021!
The theme for July is Stay Golden!
The back of the card gives us a spoiler for August: the Glambag X Halsey box!
Ipsy Glam Bag. This month's pouch looks really pretty! It's gold-colored, with a small white IPSY branding the the bottom part.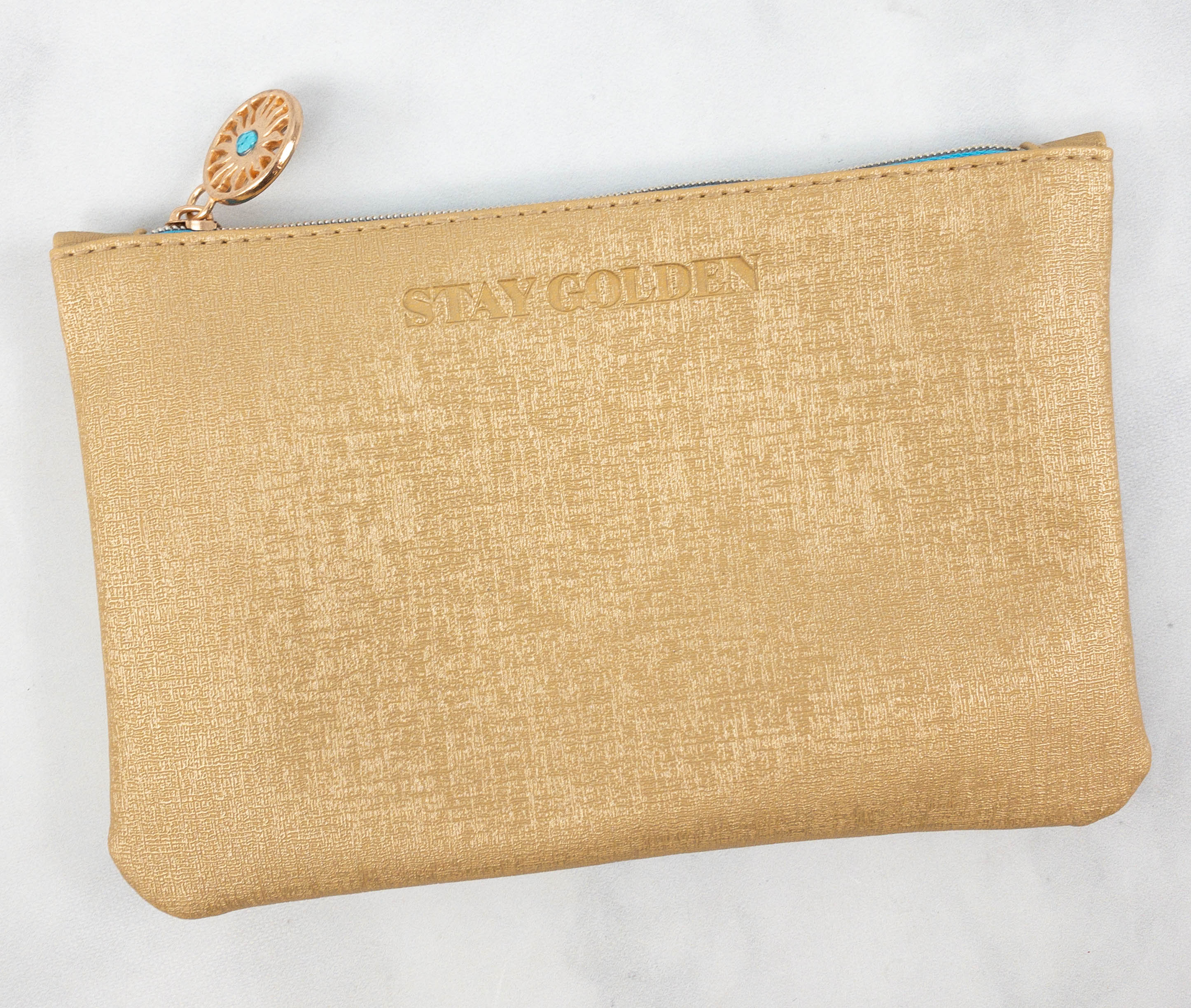 On the other side, it has this month's theme "STAY GOLDEN" heat stamped on it.
I love the blue and gold zipper! The zipper pull has a Mediterranean vibe to it and I really like the addition of the blue gemstone in the middle of the sun-like figure.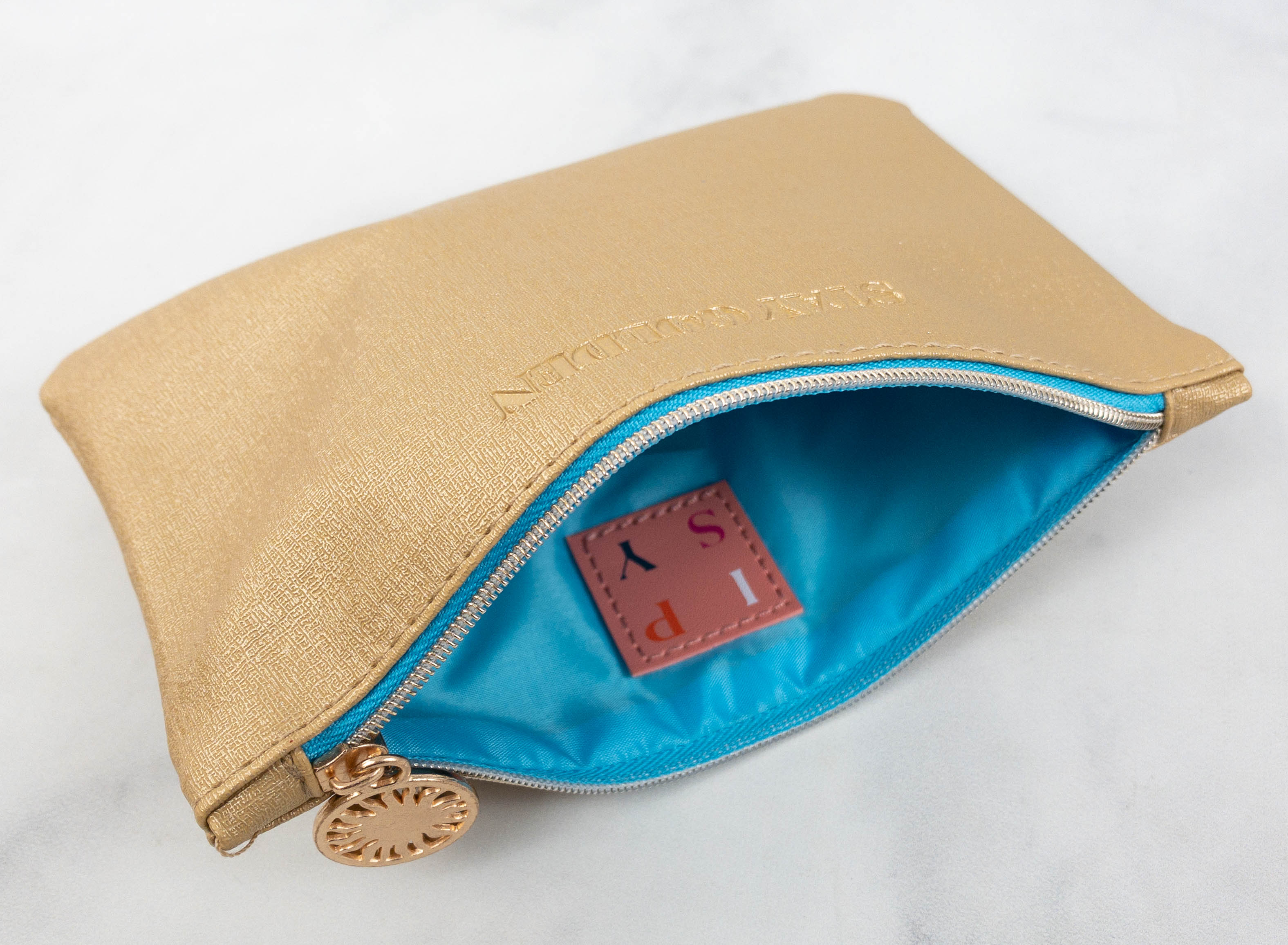 It has a blue interior, with an IPSY logo as well. This pouch is great to use for bringing your beauty essentials when traveling.
Here's a list of all the items inside the box along with a short description, a usage tip, and even the MSRP for each.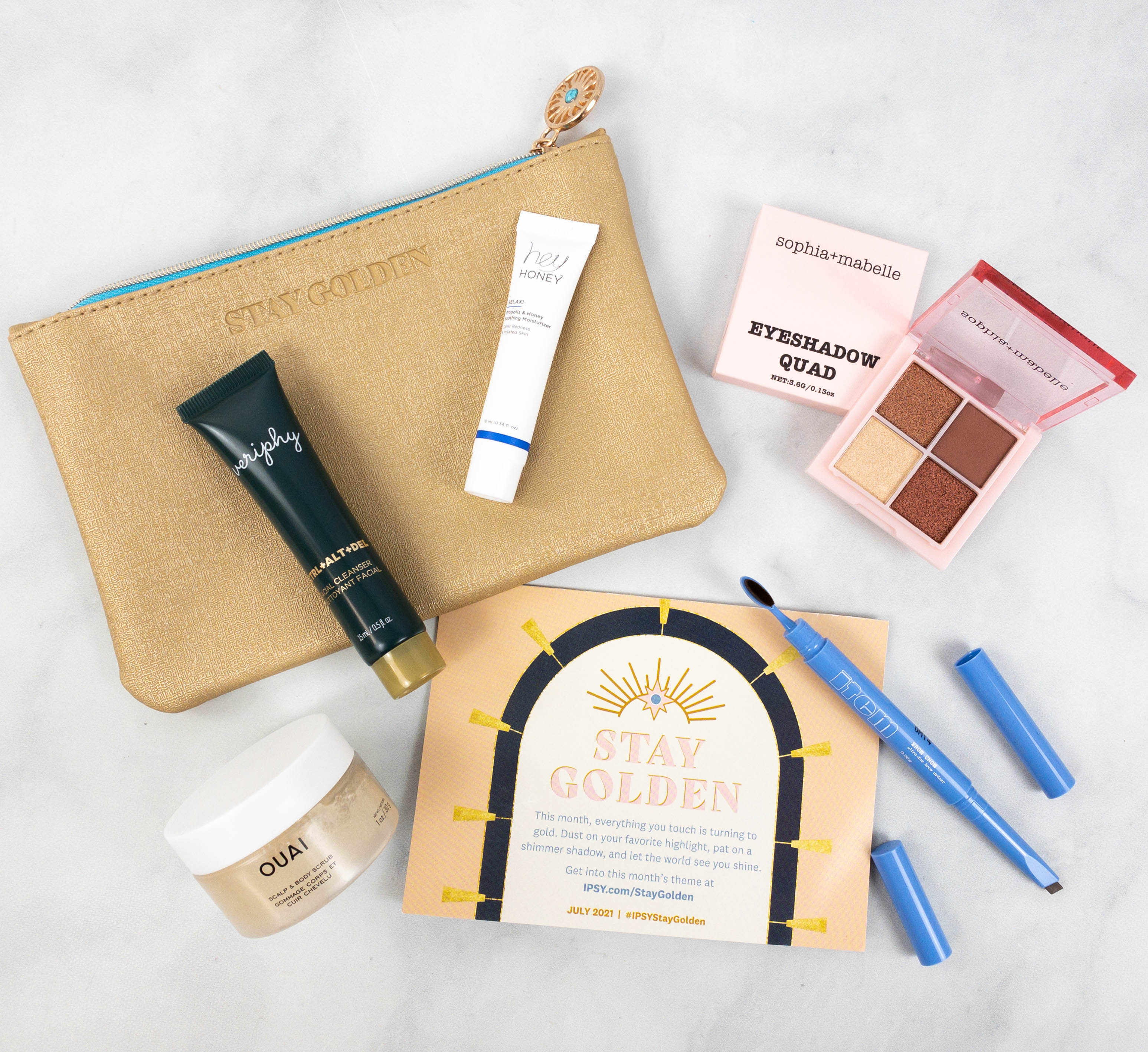 Everything in my bag! FYI you can find tips for use and ingredients on the Ipsy app and website.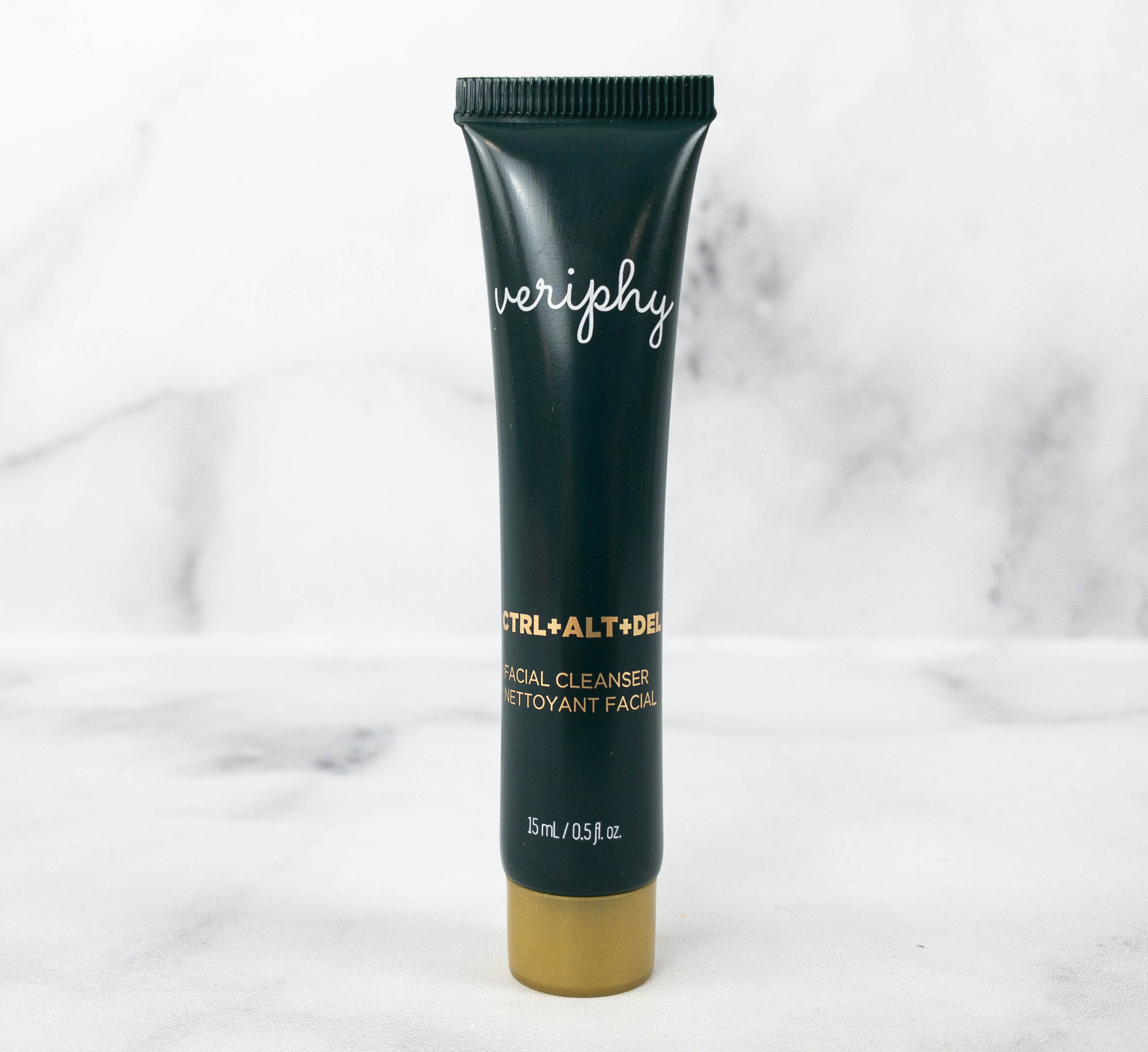 Veriphy Skincare CTRL+ALT+DEL Facial Cleanser ($4) Gentle cleansers like this one don't leave the skin feeling dry after use. It has a sulfate-free formula, which uses PhytoSpherix (patented form of Glycogen) and mild surfactants to remove impurities. It also contains cannabis sativa oil and green tea, which soothe the skin and reduce the appearance of redness. To use, get a generous amount and massage on your face for 30 to 60 seconds before rinsing. It works on stubborn makeup as well!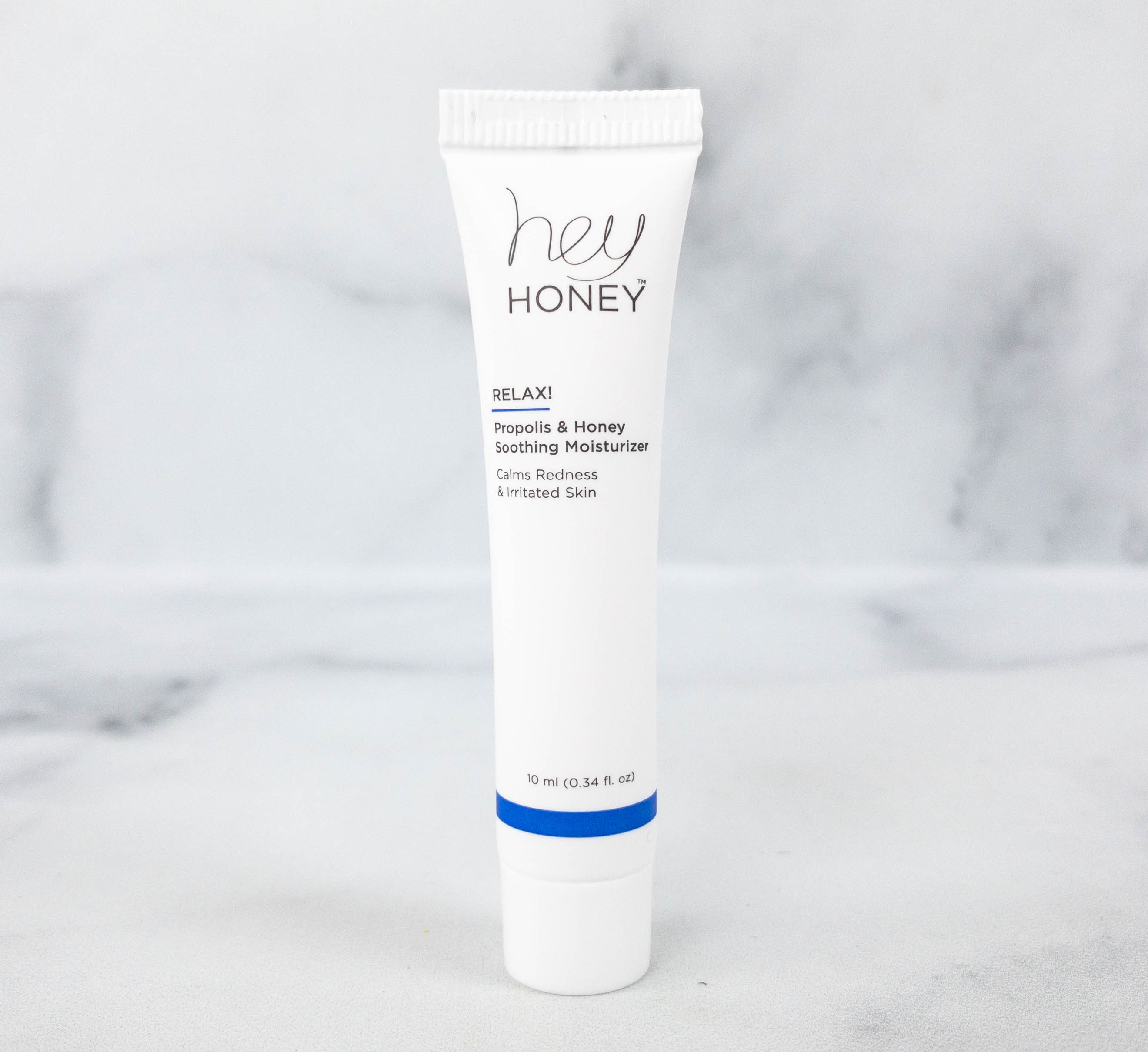 Hey Honey Relax! Propolis & Honey Soothing Moisturizer ($6.43) After cleansing the face, I can use this moisturizer loaded with aloe, honey, and propolis! It keeps the skin smooth and plump, and it's also great to use as base before putting on any makeup product. This is an oil-free alternative to your regular moisturizer because it won't clog pores. The moisturizer has a creamy texture and since it's water-based, it gets easily absorbed by the skin.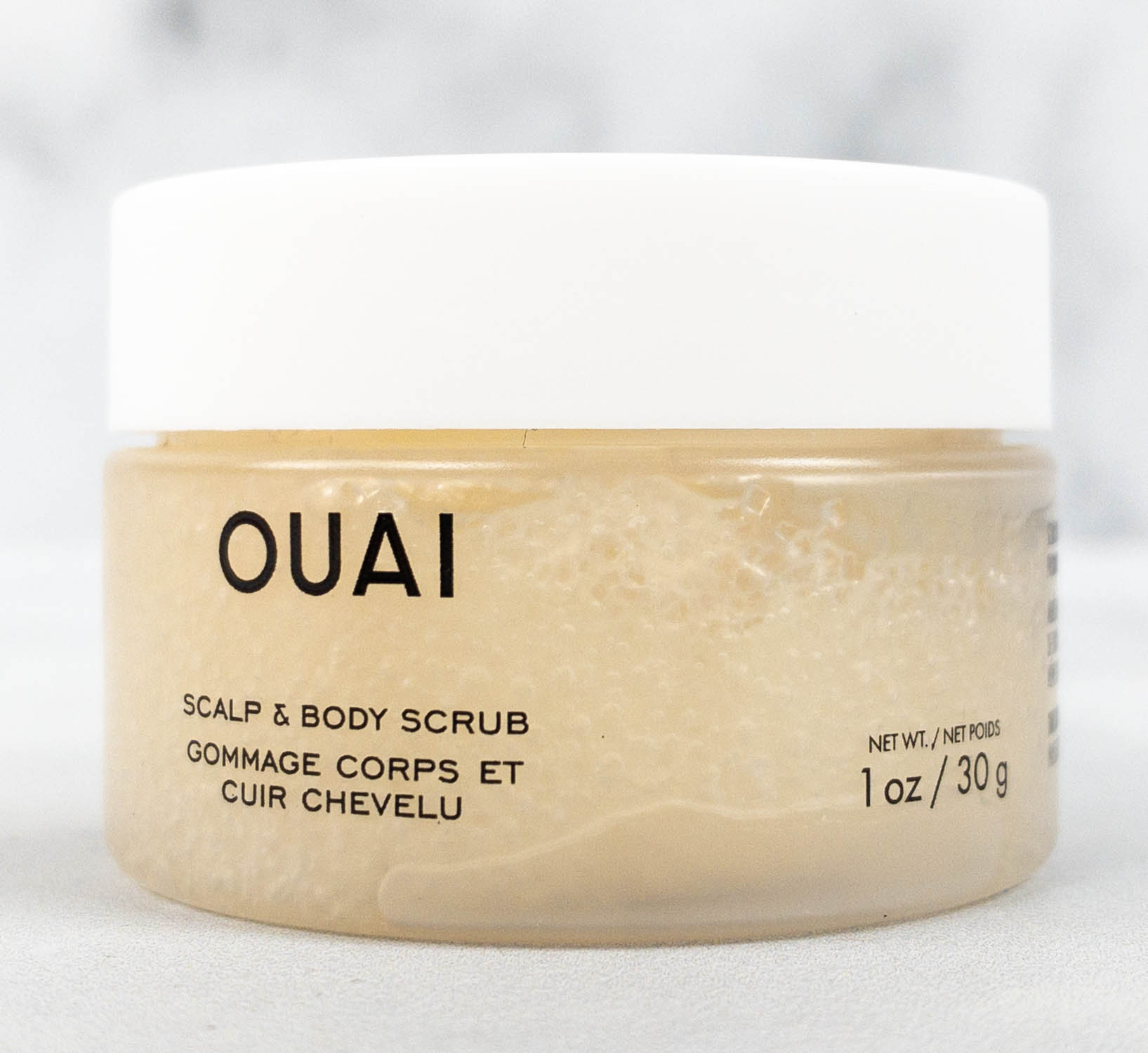 OUAI Scalp & Body Scrub ($4.32) This scrub works for the scalp and the whole body! It's made with sugar that gently exfoliates the skin, a probiotic blend that supports the skin's microbiome, and coconut oil with moisturizing properties.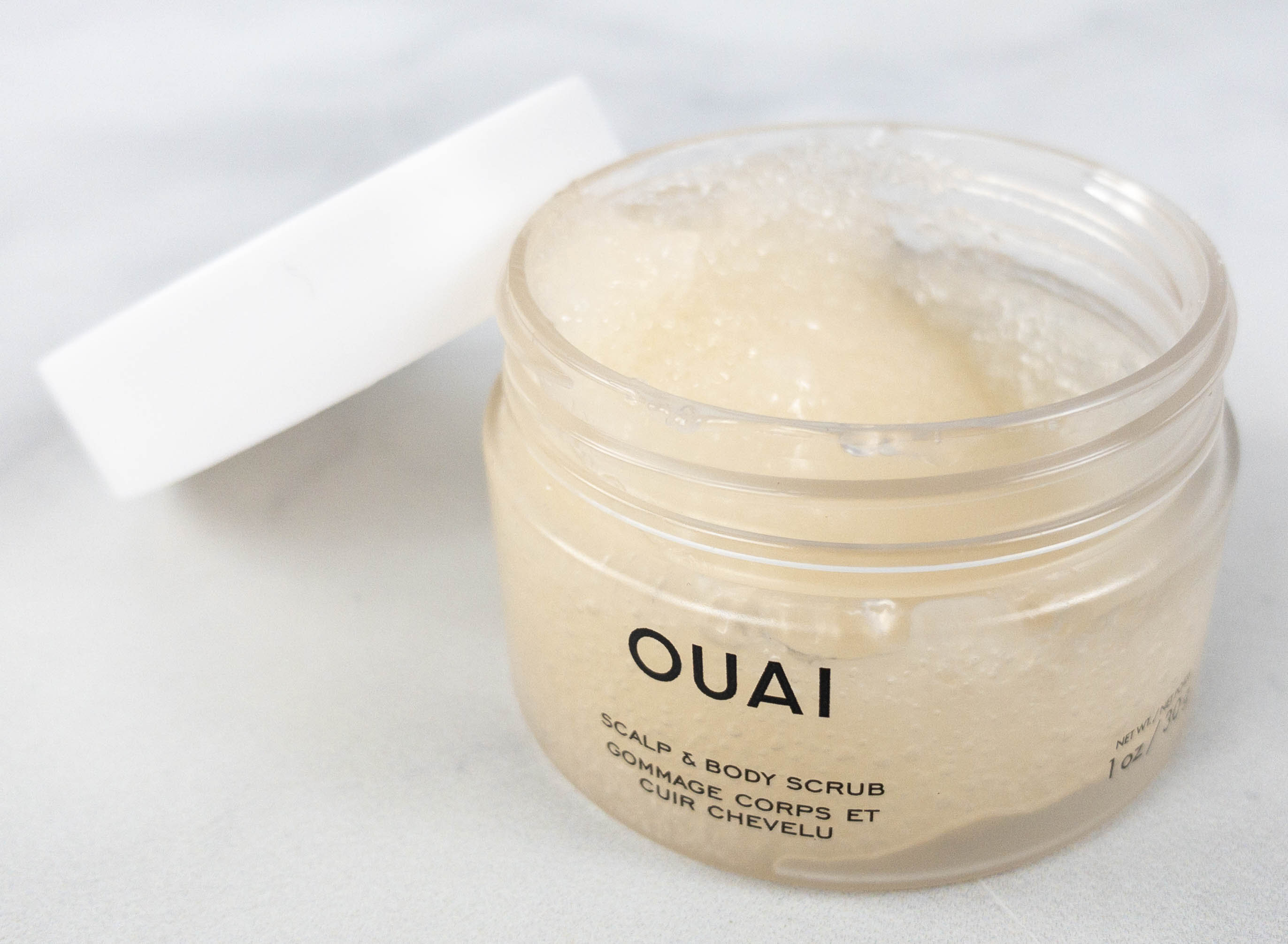 For the scalp, section your wet hair and massage it in circular motions, then rinse. For the body, just apply the scrub to damp skin, massage, and rinse. The smell, like all Ouai, is so good!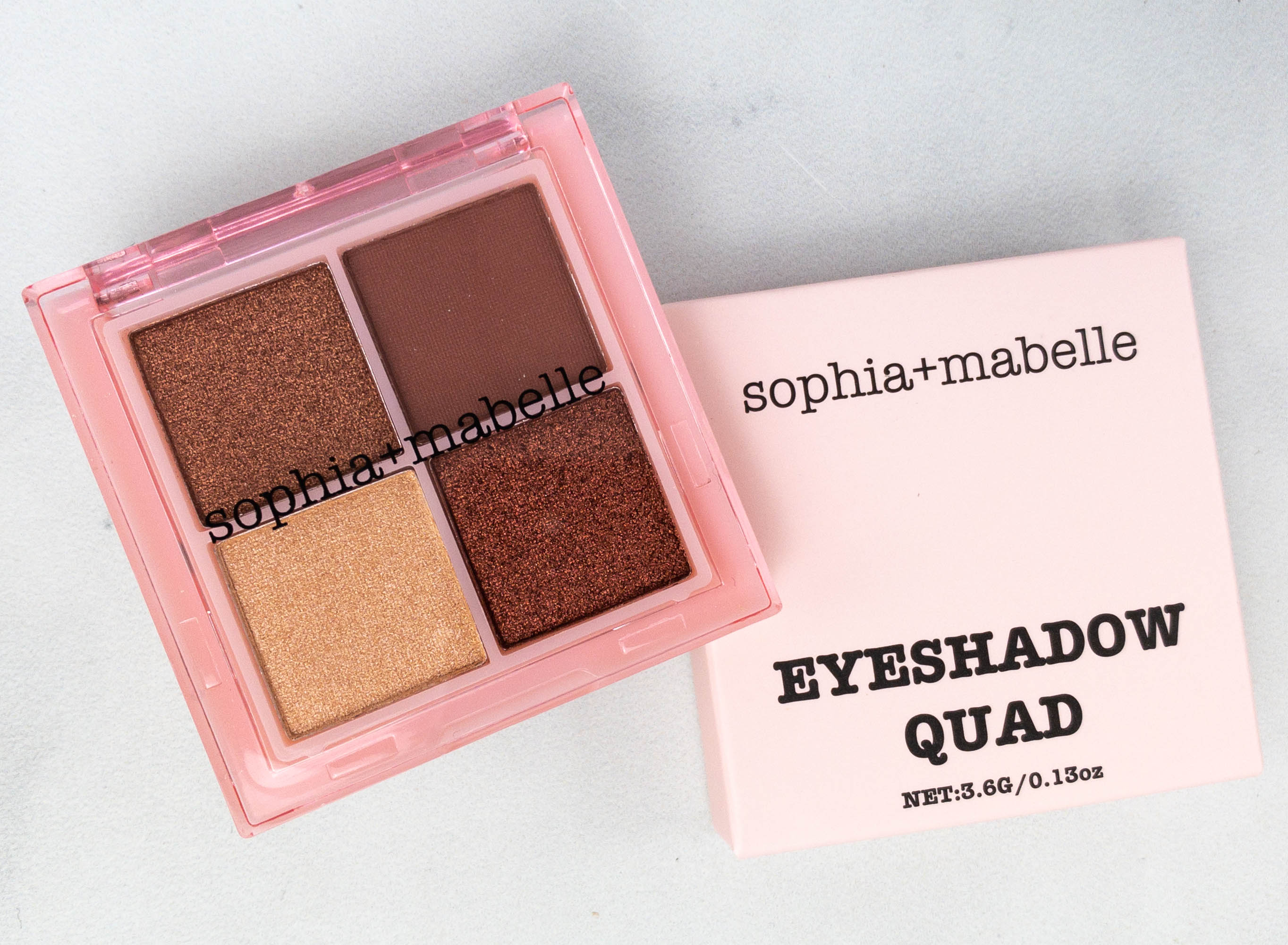 Sophia + Mabelle Eyeshadow Quad in Cleopatra ($18) We're onto the makeup items! Here's an eyeshadow quad that came in a cute pink packaging. It's compact and handy!
It didn't come with its own mirror but I like that the top lid is see-through because I can already see the colors in the palette without opening it.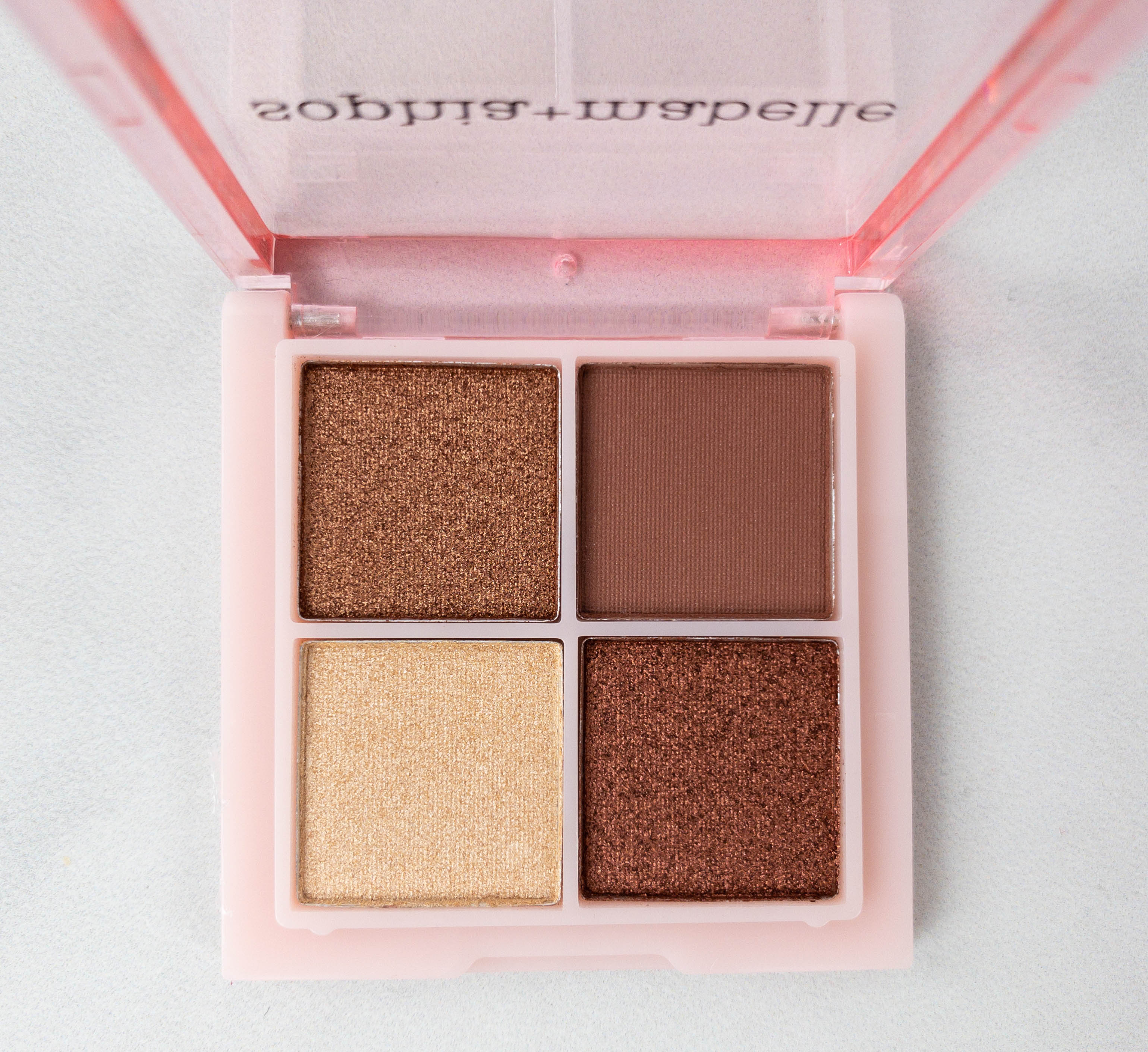 The quad contains 3 glitter shades along with 1 matte shade. I love the neutral shade selection because it's great for creating daily makeup looks. The formula is also impressive. All the eyeshadows glide smoothly on the skin and they blend beautifully. The pigment is buildable so you can do a light look or even play with it more and create a bold look.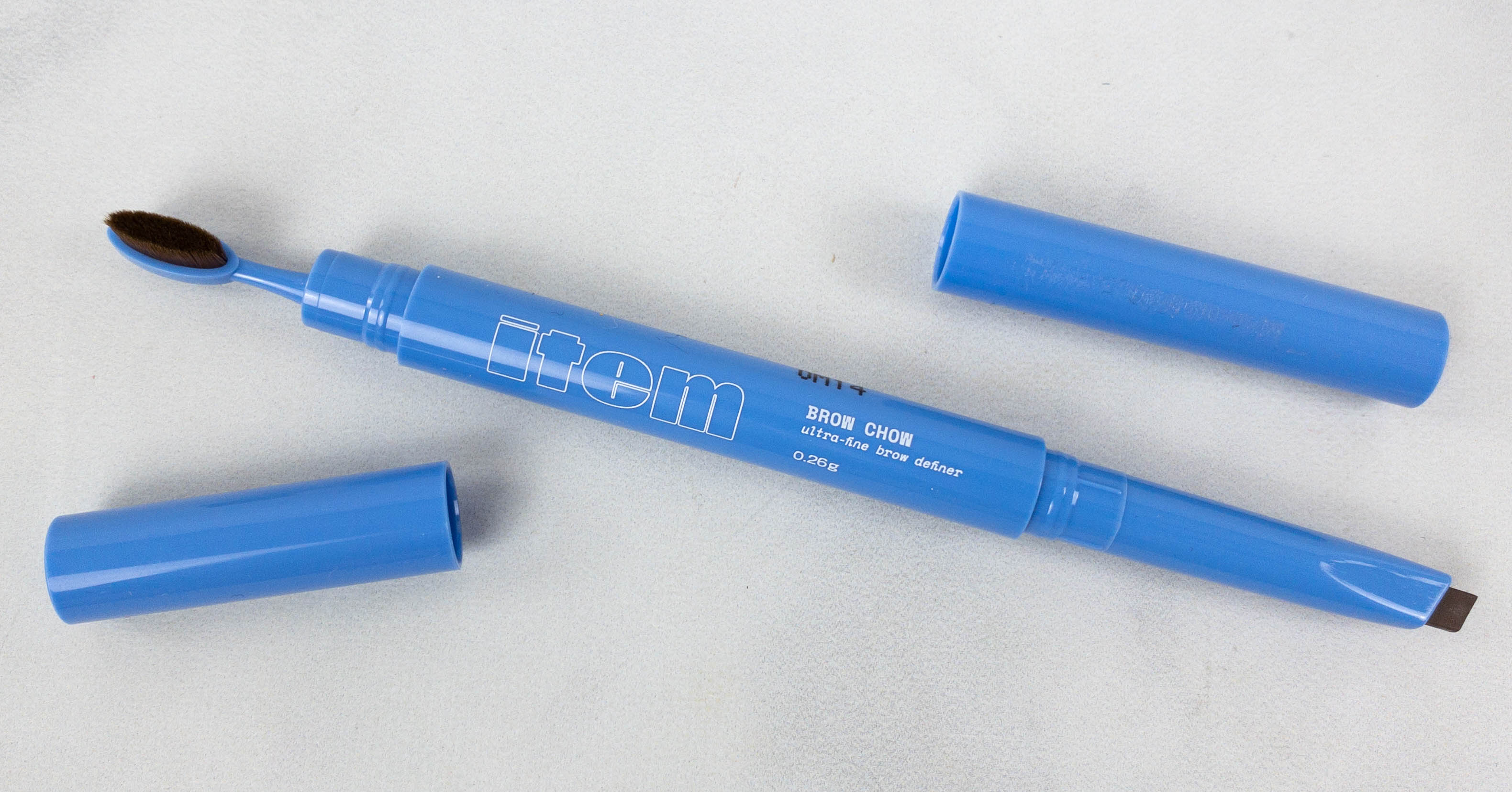 Item Beauty Brow Chow in Medium Brown ($15) To complete my eye makeup, here's a dual ended brow pencil. I like the angled pencil because allows me to fill and add definition to my brows effortlessly. The other side is a brush that helps tame unruly brows.
I received a total of $47.75 worth of items in this month's Ipsy Glambag and I couldn't be happier! All the items are great but it I were to choose a favorite, it would be the eyeshadow quad. It's cute and compact, plus the neutral eyeshadows are great for everyday use. I'm also happy with the cleanser and moisturizer combo! They are high-quality skincare basics and I love that they are made with gentle ingredients. Whether you're new to beauty boxes or you simply want to sample great beauty products, Ipsy is for you. They give great value for your money and you always get a cute bag where you can pack your new beauty essentials!
What did you get in your Ipsy this month?