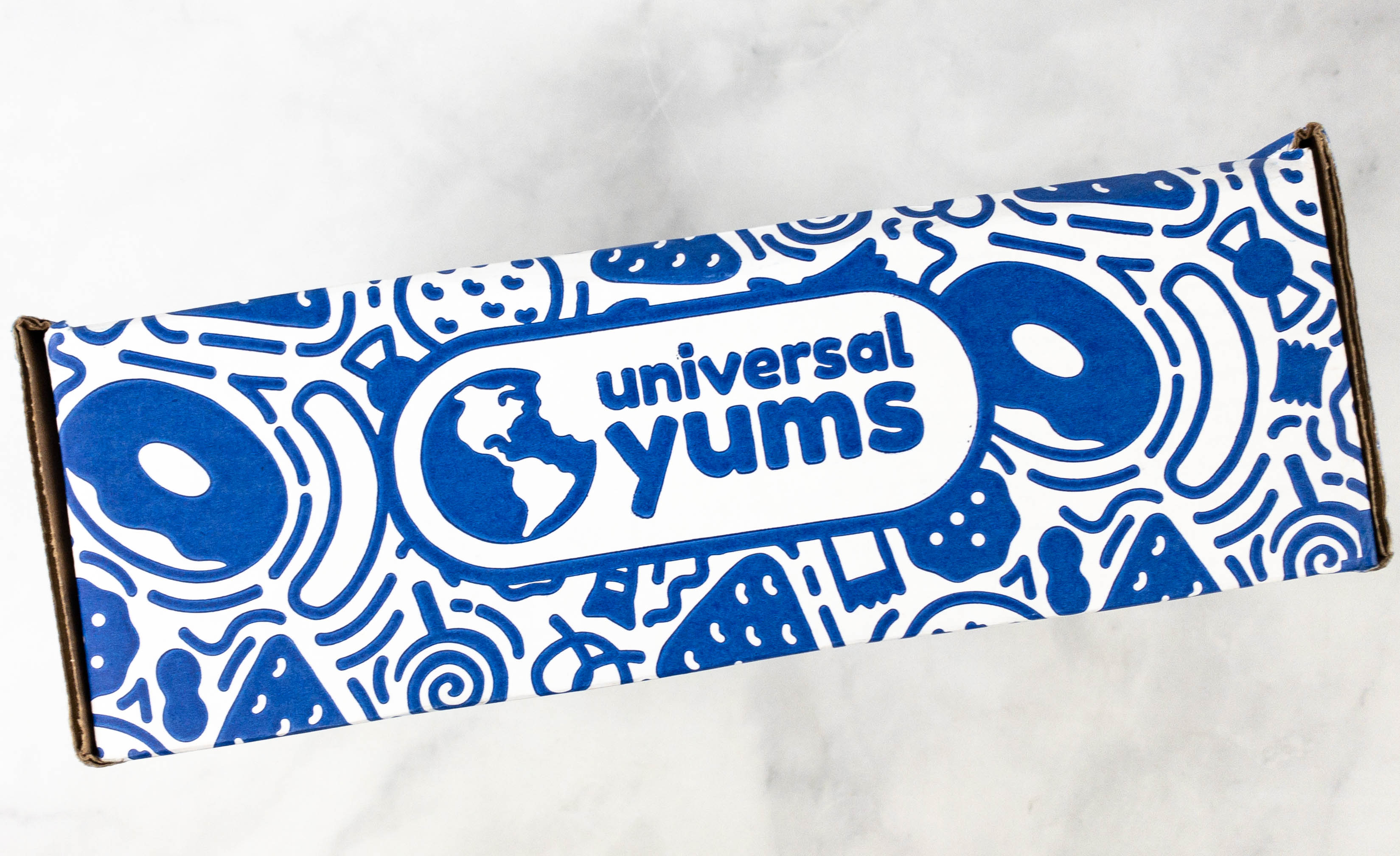 Universal Yums is an international snack subscription! Featuring a new country each month, the box contains unique and delicious snacks that are either difficult or impossible to find in US stores. They promise to always include a variety of sweet and savory snacks, all with the featured country's distinct flavors and spices. Each box also comes with an interactive guidebook containing an explanation of why they chose each snack, as well as trivia, games, recipes, and other cultural features! This monthly snack subscription is a reader favorite – it's taken top honors 2 years in a row in our reader's selections for best snack subscription box!
There are three available box sizes:
Yum Box – 6+ snacks plus a 12-page booklet for $14 a month
Yum Yum – 12+ snacks plus a 16-page booklet and other bonus content for $25 a month
Super Yum Box – 20+ snacks plus a 20-page booklet and other bonus content for $39 a month
DEAL: Save 10% on a 6+months Universal Yums subscription!! No coupon code needed, just use this link to sign up!
This is the review of the Yum Yum box!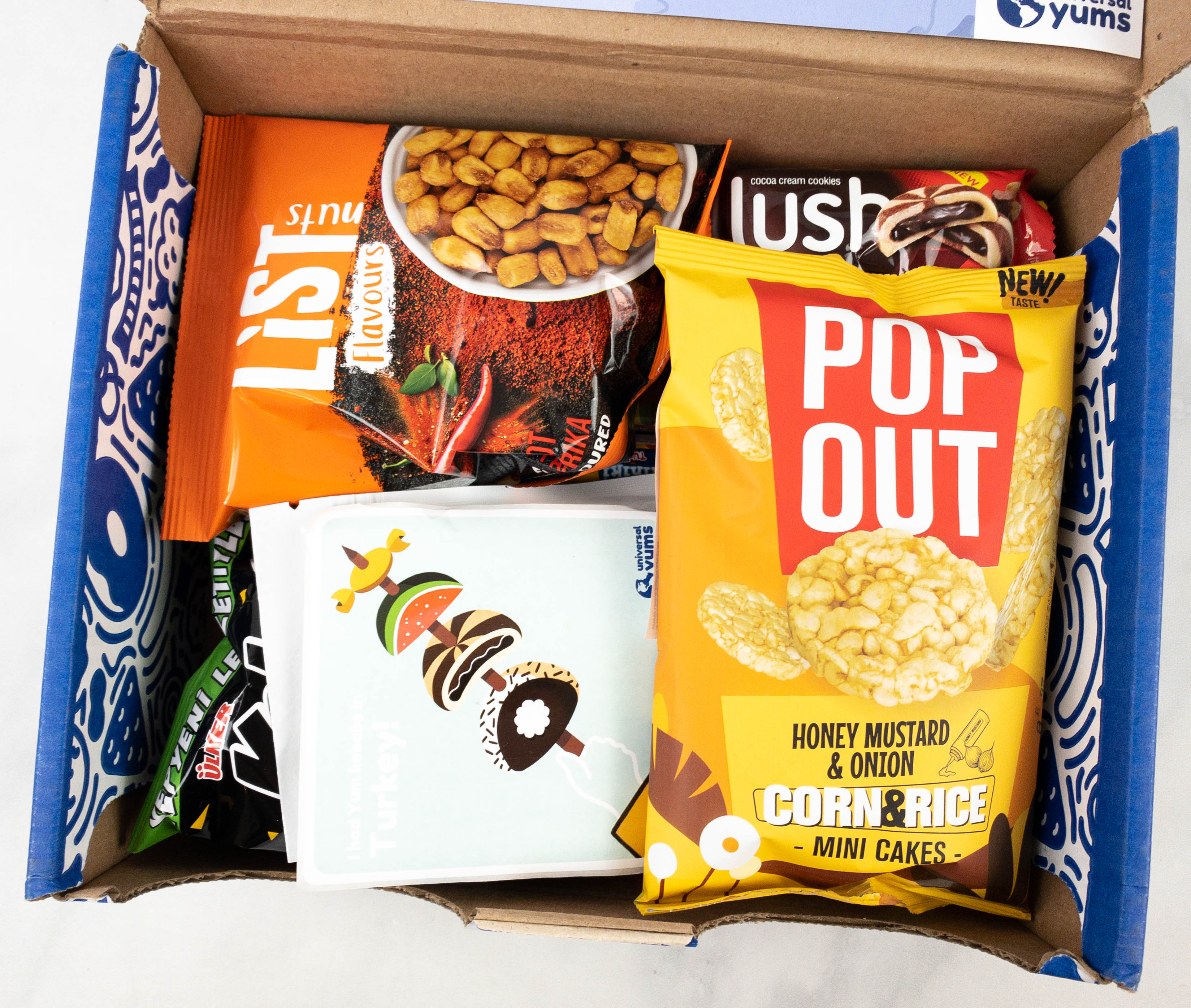 The box is full as always! Everything arrived in great condition even without extra packaging materials. The featured place this month is TURKEY!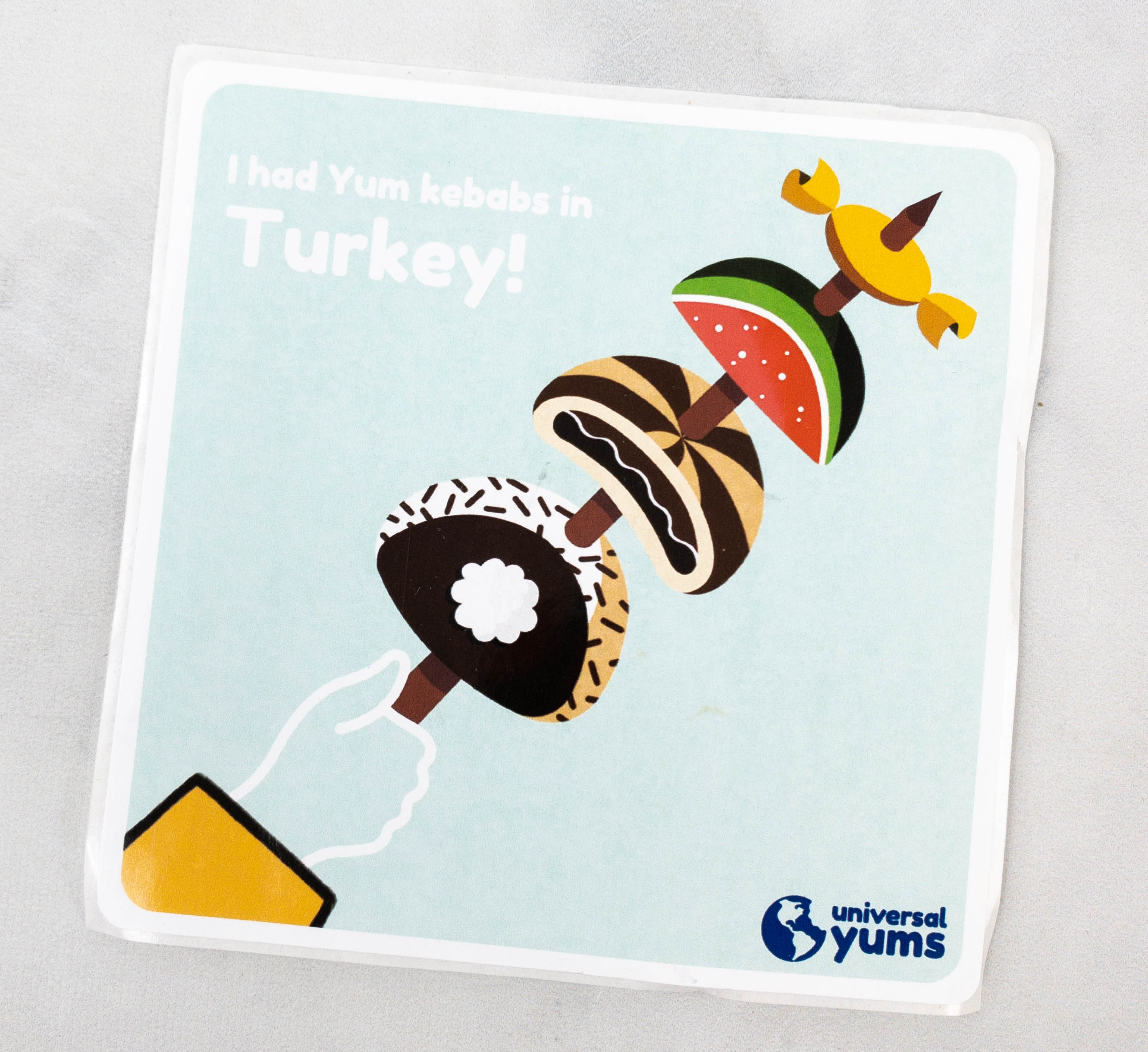 The month's sticker is features delicious snacks from Turkey!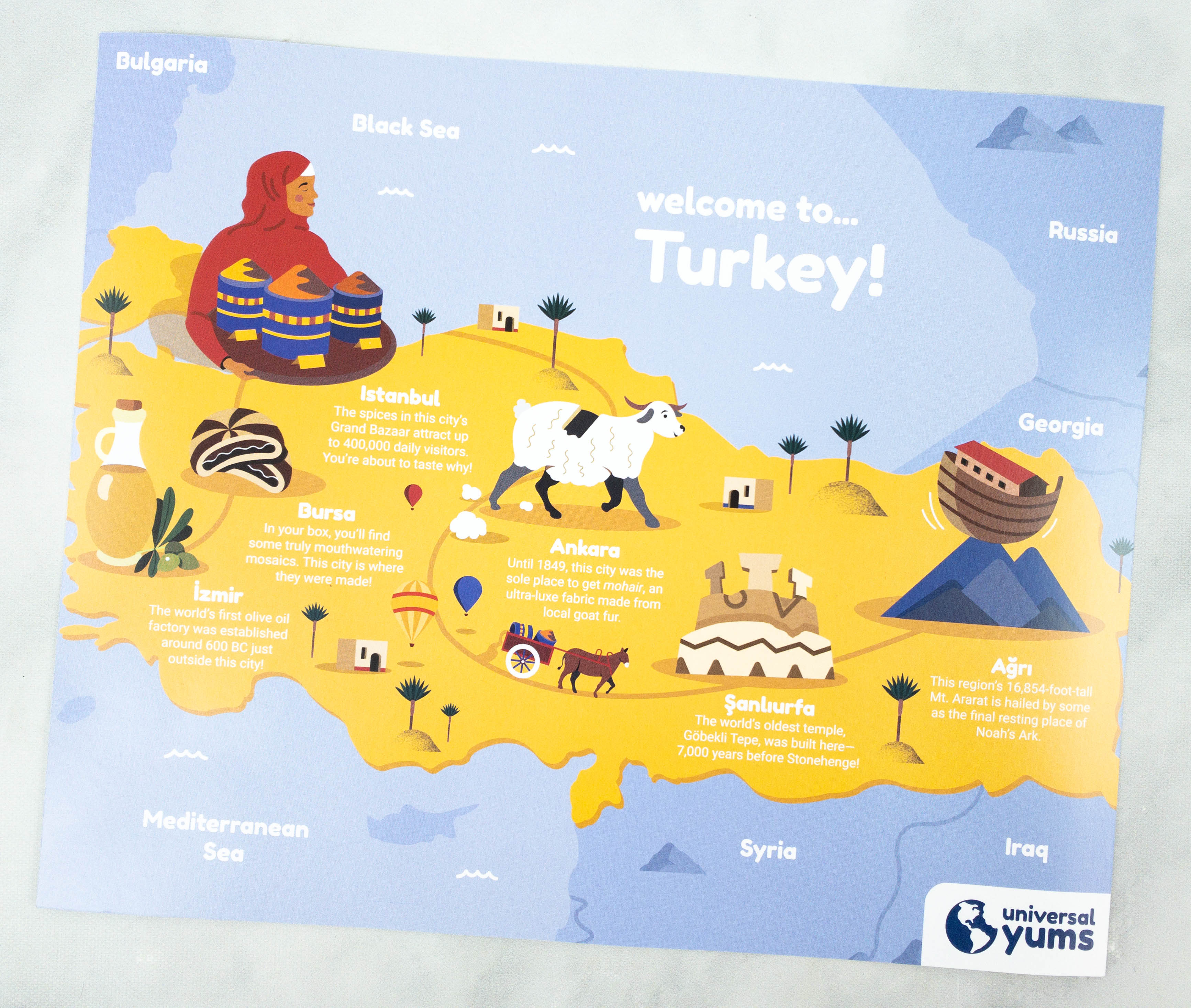 There's also a card that features the map of Turkey and a brief overview of the country!
At the back is The Yum Scoreboard where you can rate all the snacks. You can also vote on an upcoming box!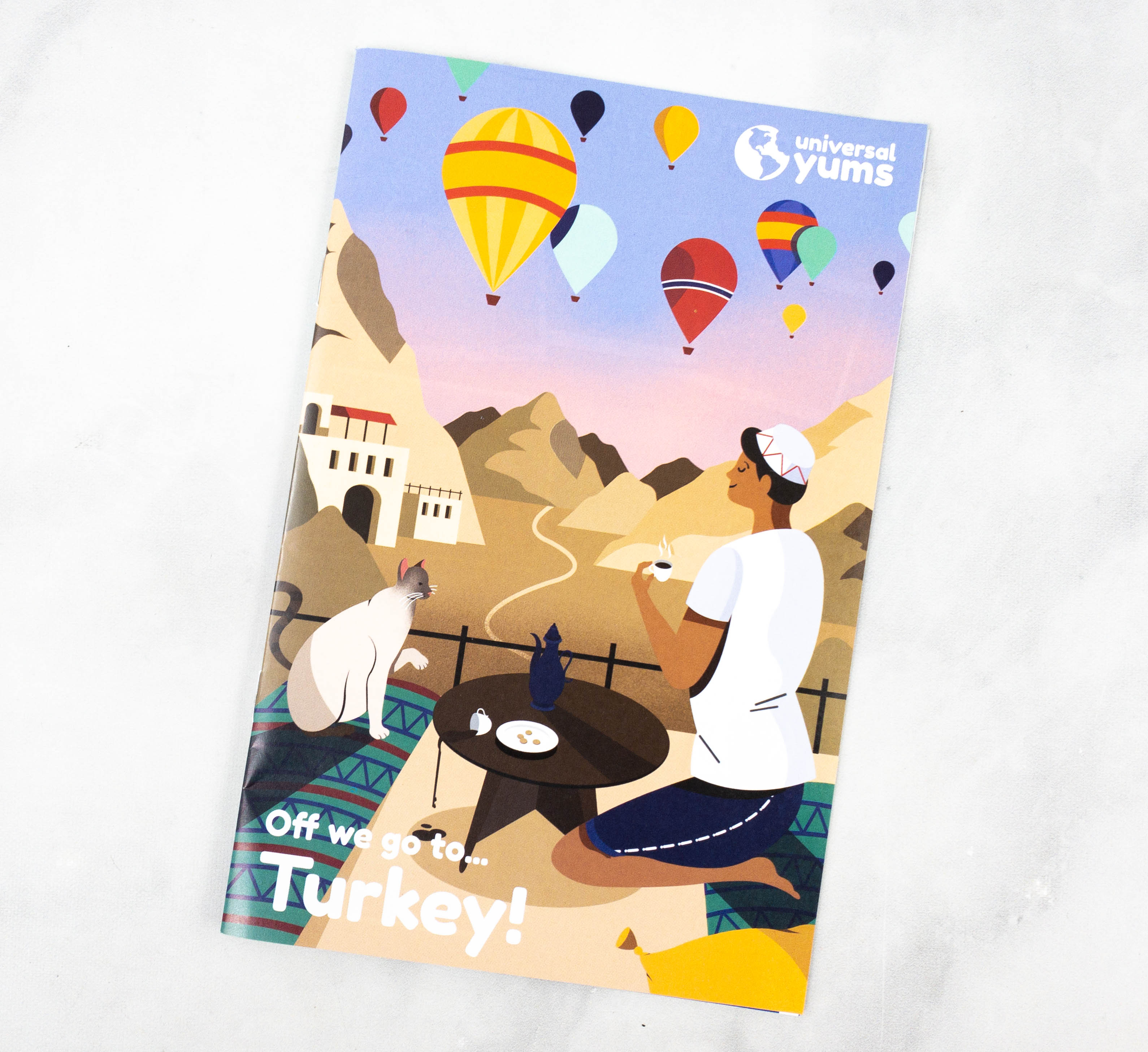 Aside from the card, the box includes an information booklet.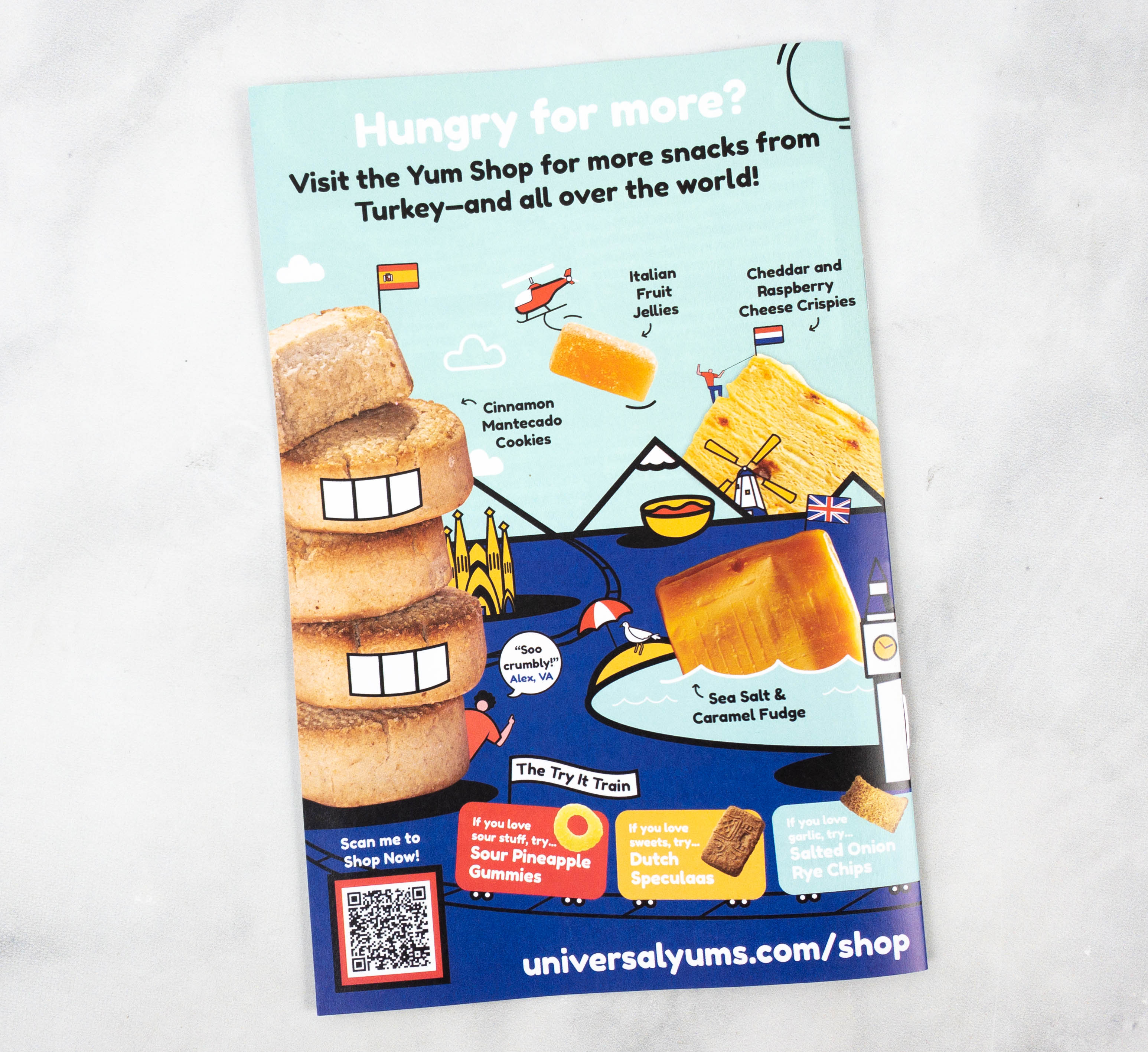 At the back, they featured items that are available in The Yum Shop.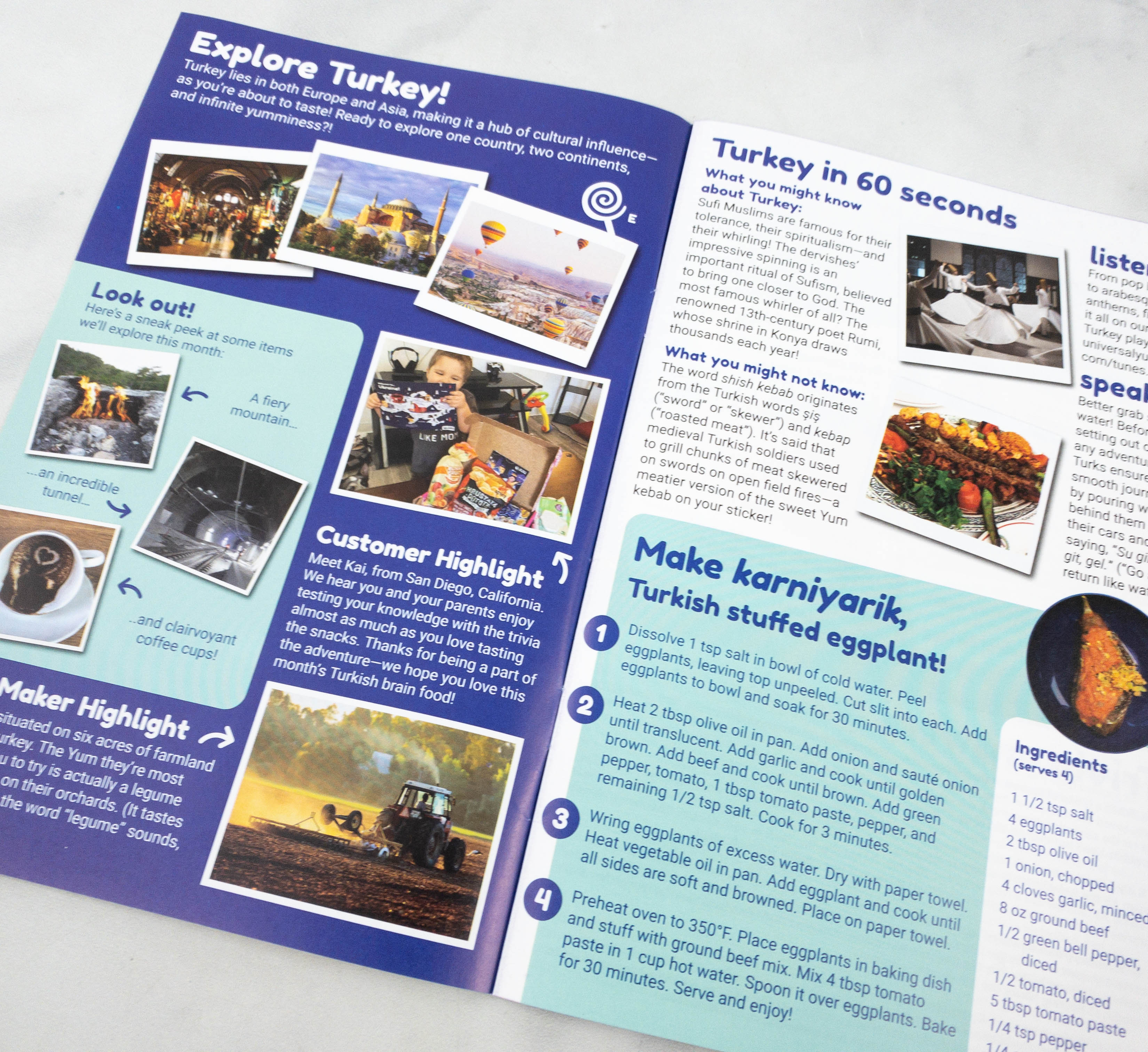 Inside the booklet, there are more fun facts about Turkey, and some sneak peek of the country's rich culture and destinations. There's even a recipe for karniyarik, Turkey's stuffed eggplant!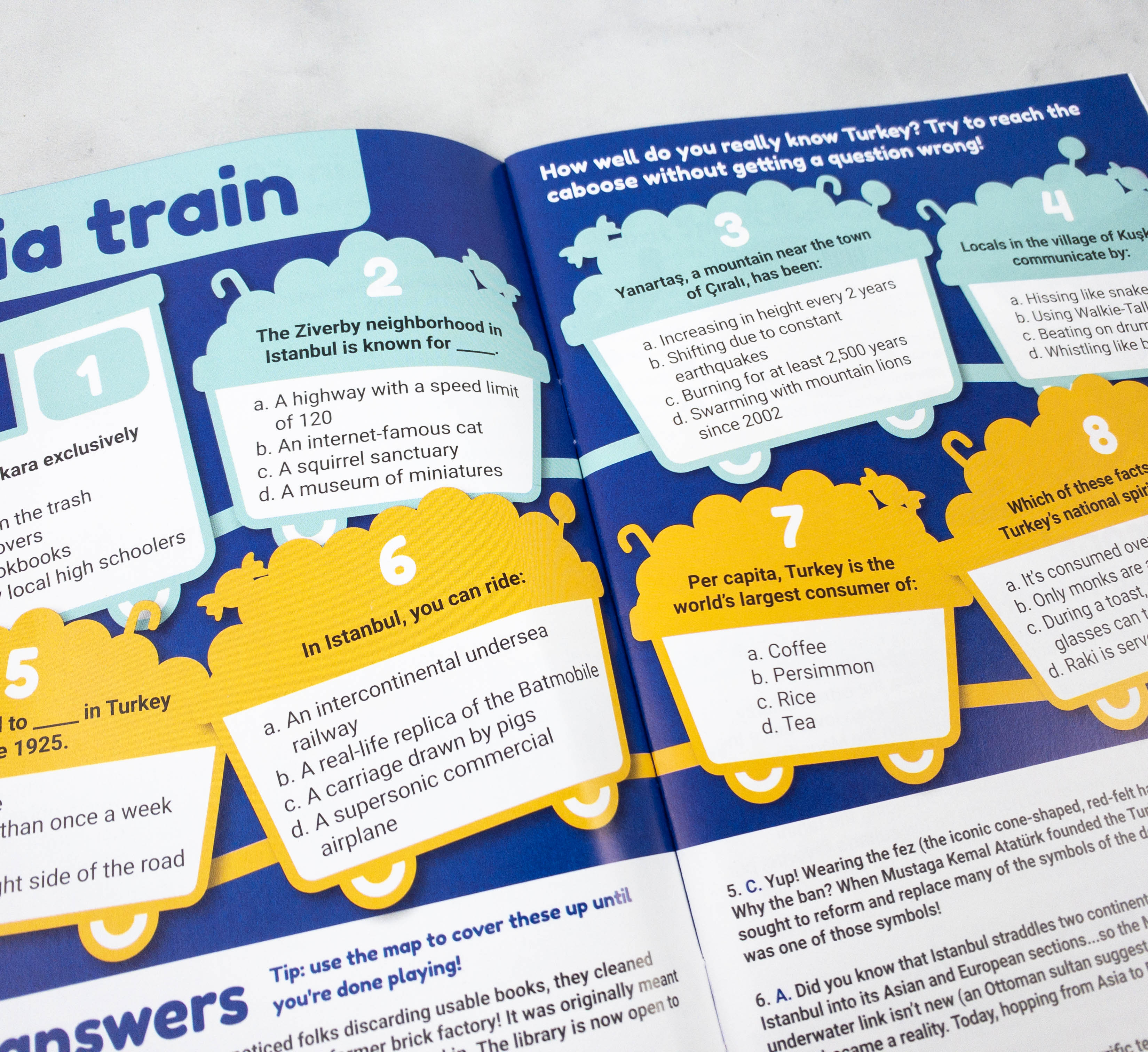 Here's a trivia page where you can test your knowledge about this wonderful country!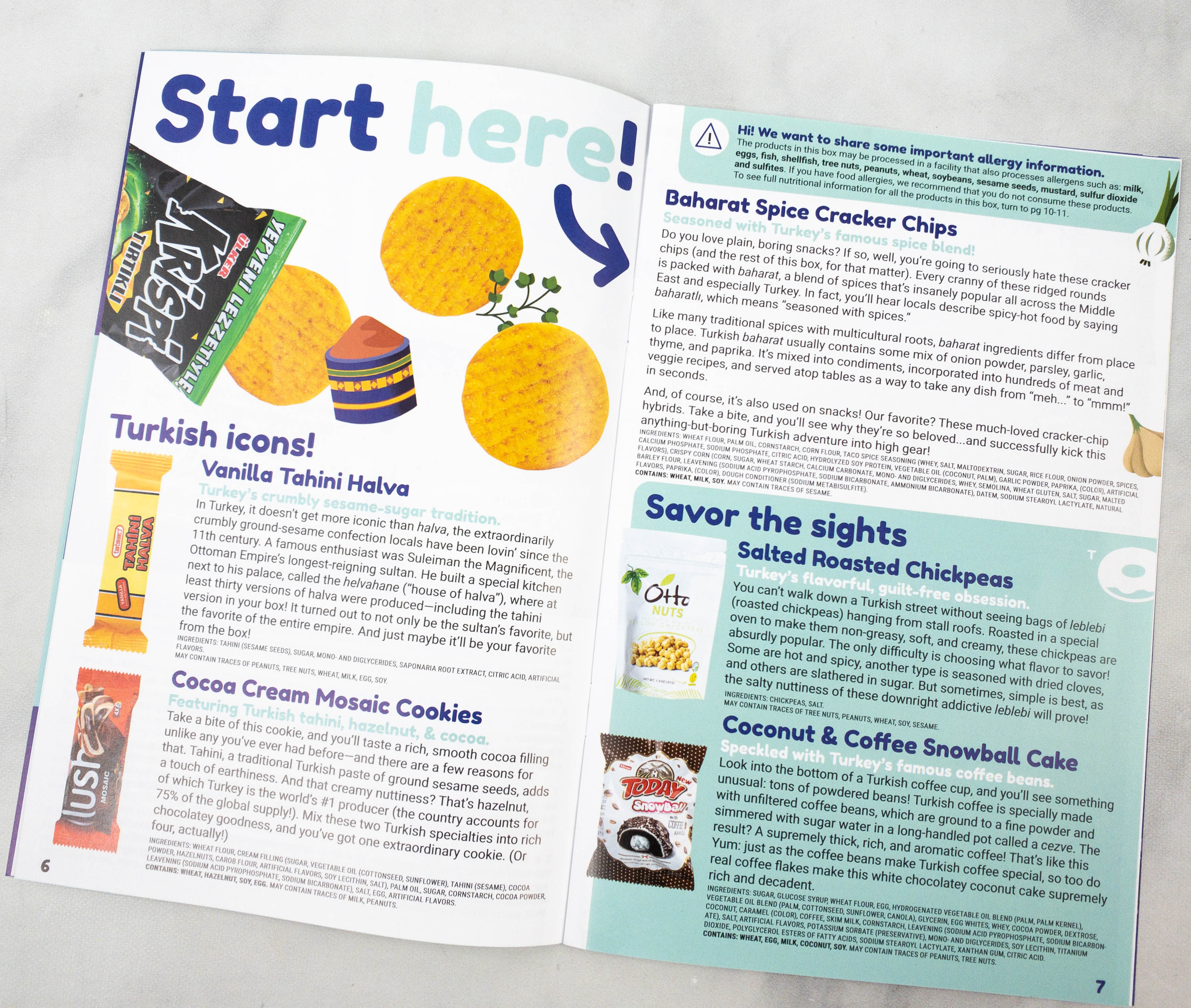 This booklet also lists all the snacks inside this box.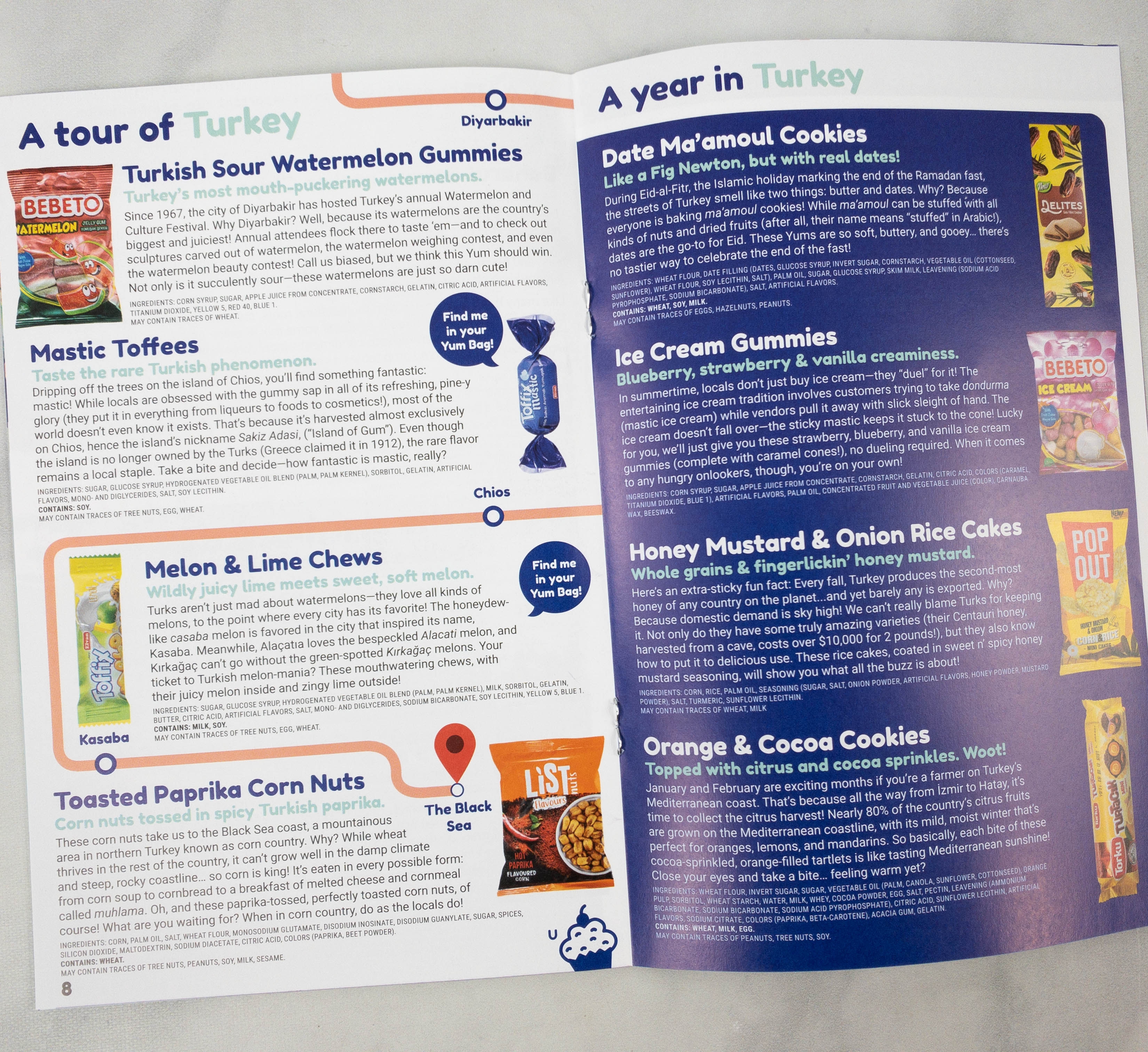 Each snack comes with a photo and a long description in the booklet!
They also included the Nutrition Facts of each item this month.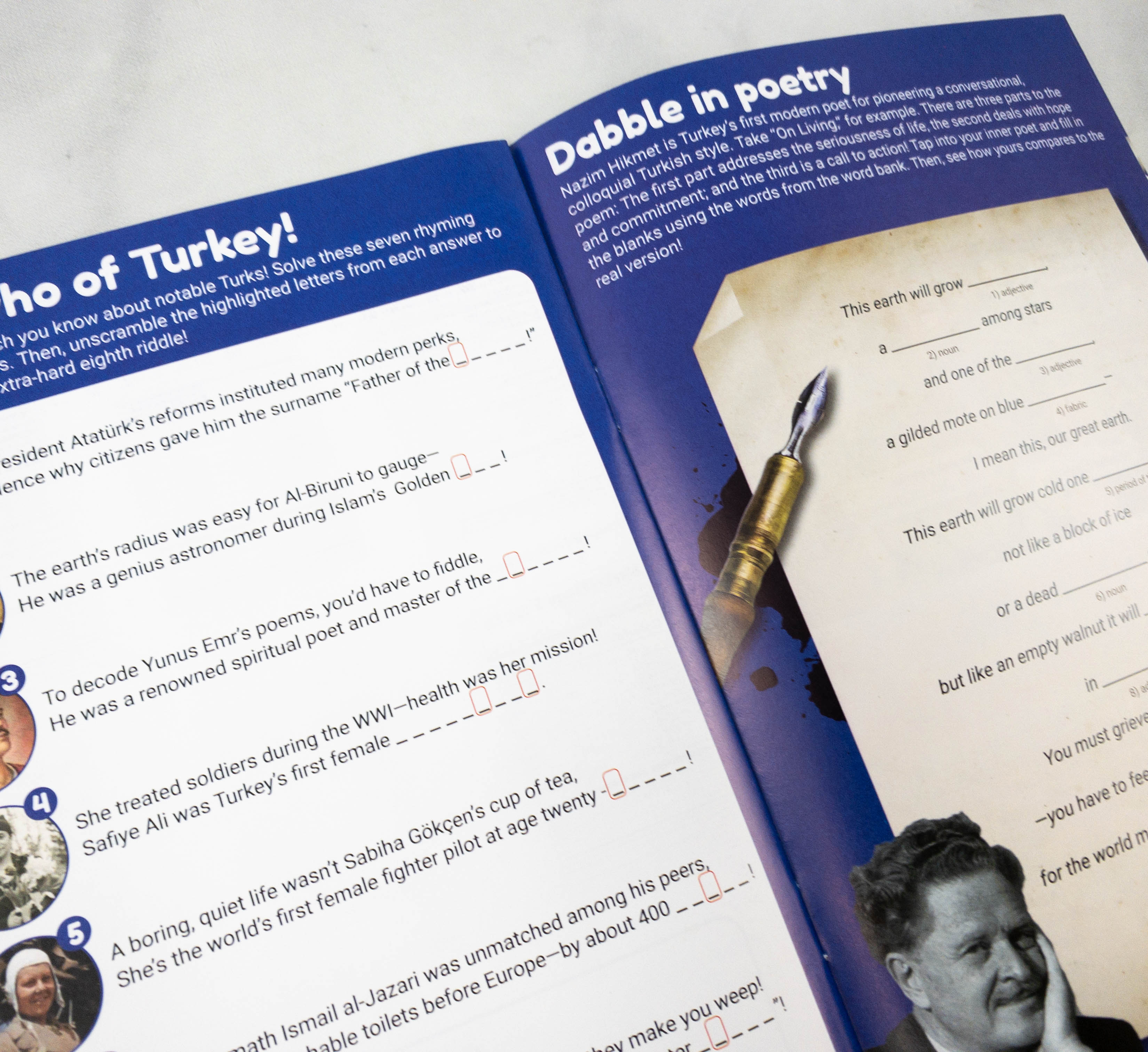 There are even fun quizzes you can play on your own or with friends!
I loved reading this before taking a bite of this month's snacks!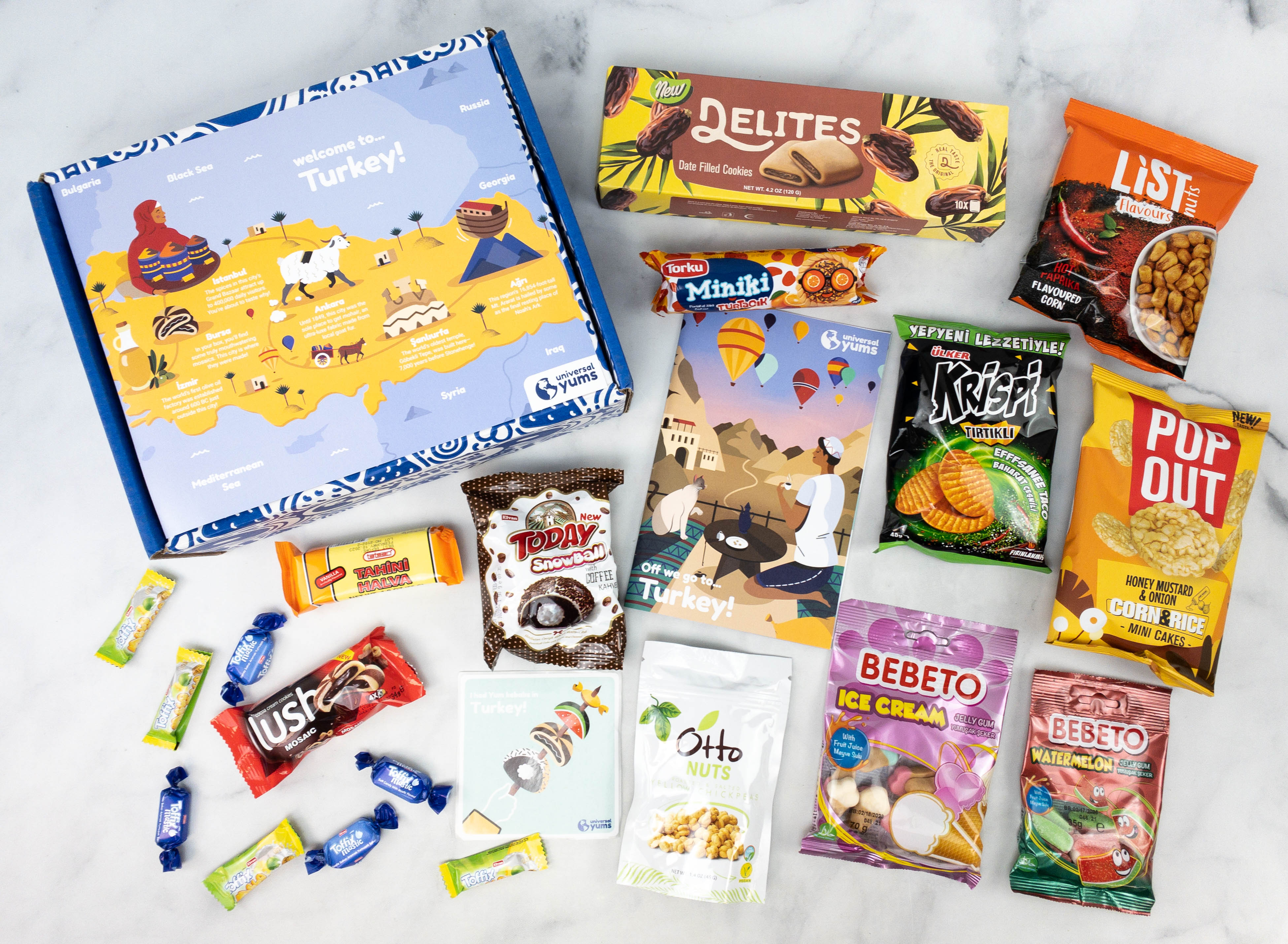 Everything in my May 2021 box!
Yum Bag. The Yum Bag is always packed with candies from the featured country!
It may include flavors that you'll easily love and some that you may find weird and unusual.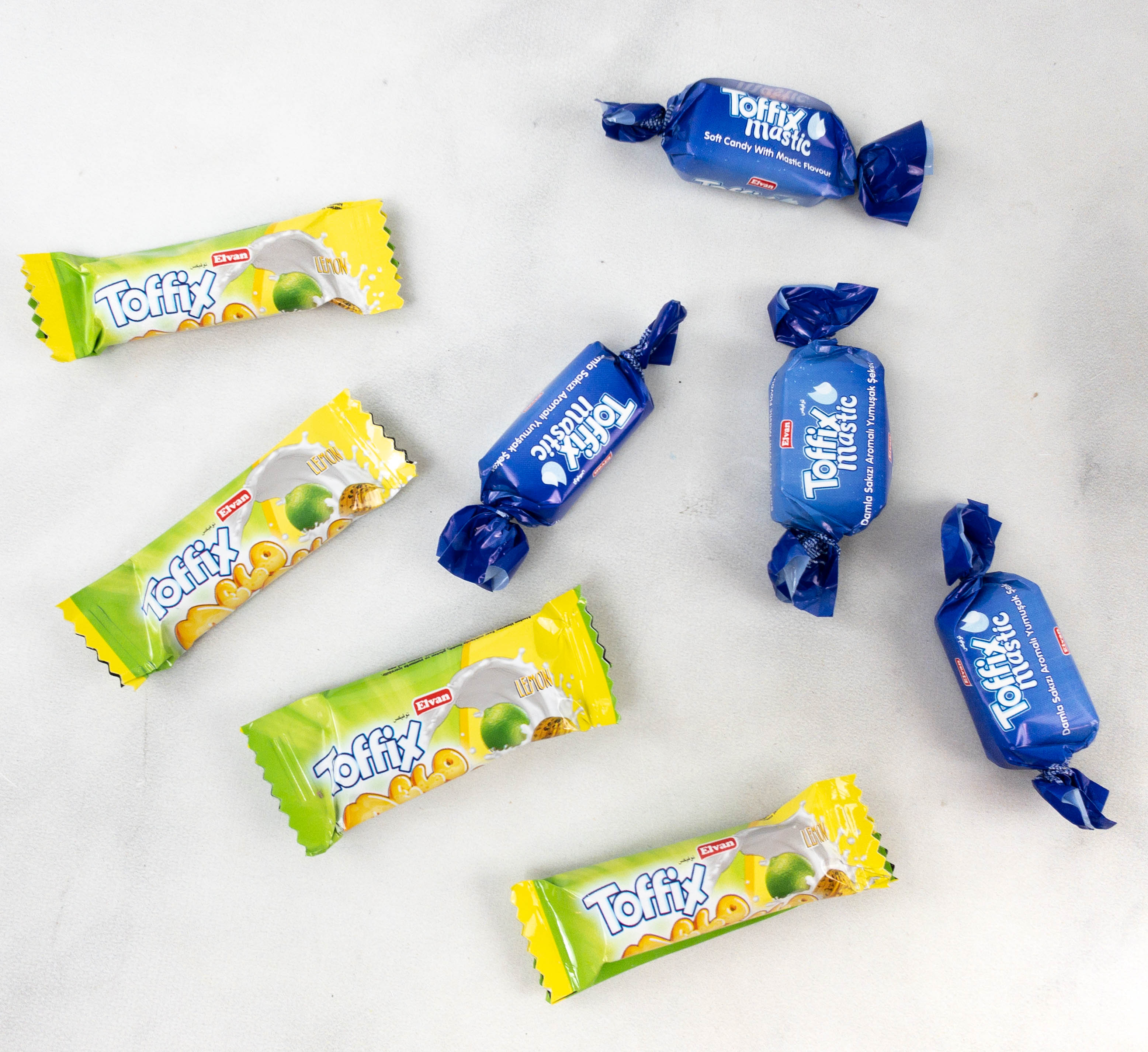 Melon & Lime Chews. Melon and lime may be a weird flavor combination for some but these candies are so good. Each chew is bursting with fruity flavors!
Mastic Toffees. This candy has a gummy texture because of the mastic ingredient. It's indeed a jaw exercise in a pack! The flavor won't be for everyone – the mastic has a woody pine flavor that's an acquired taste for sure!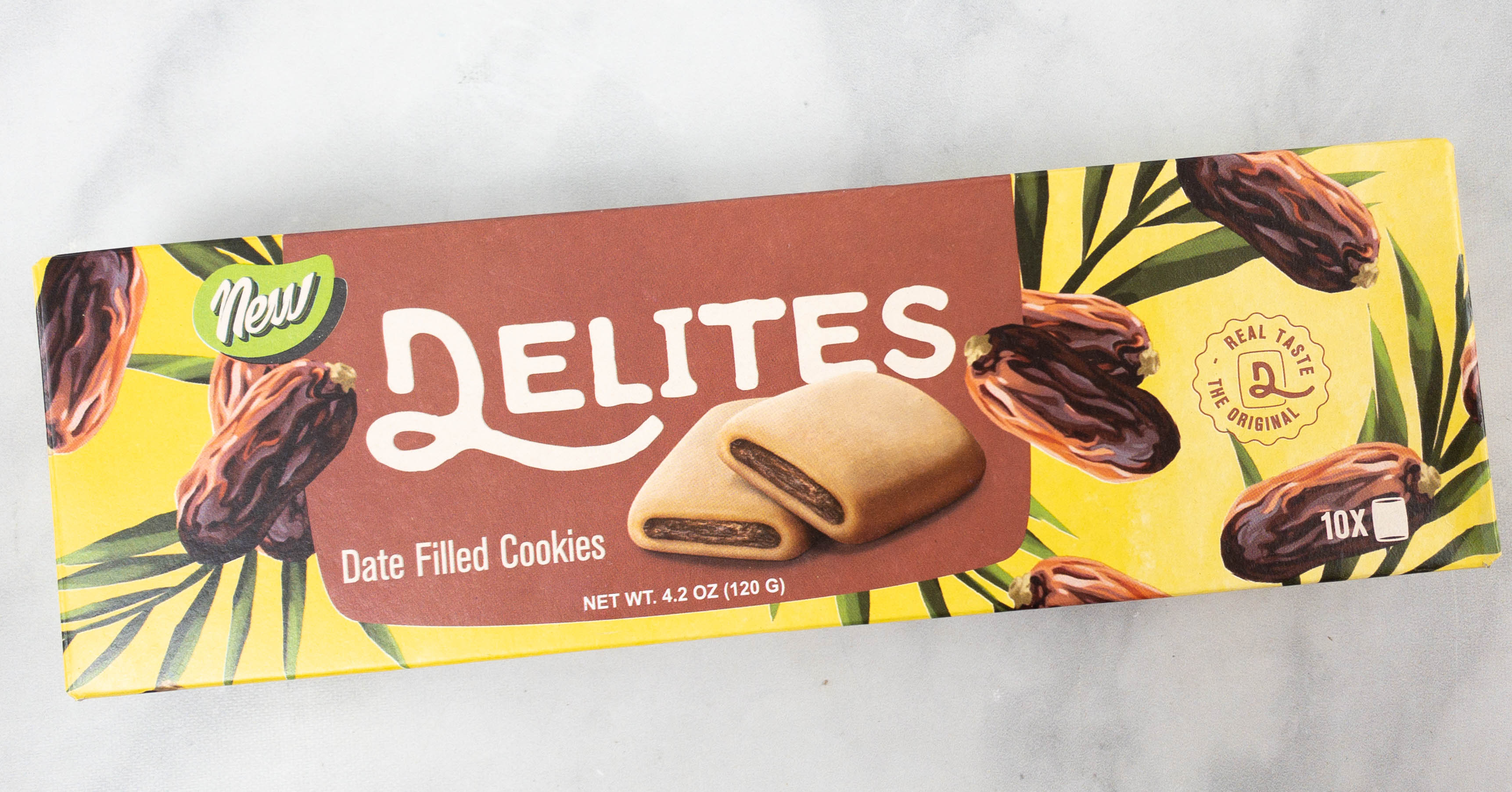 Date Ma'amoul Cookies. It's a pack of date filled cookies which makes a nice afternoon snack along with a hot beverage. Each piece is soft and buttery!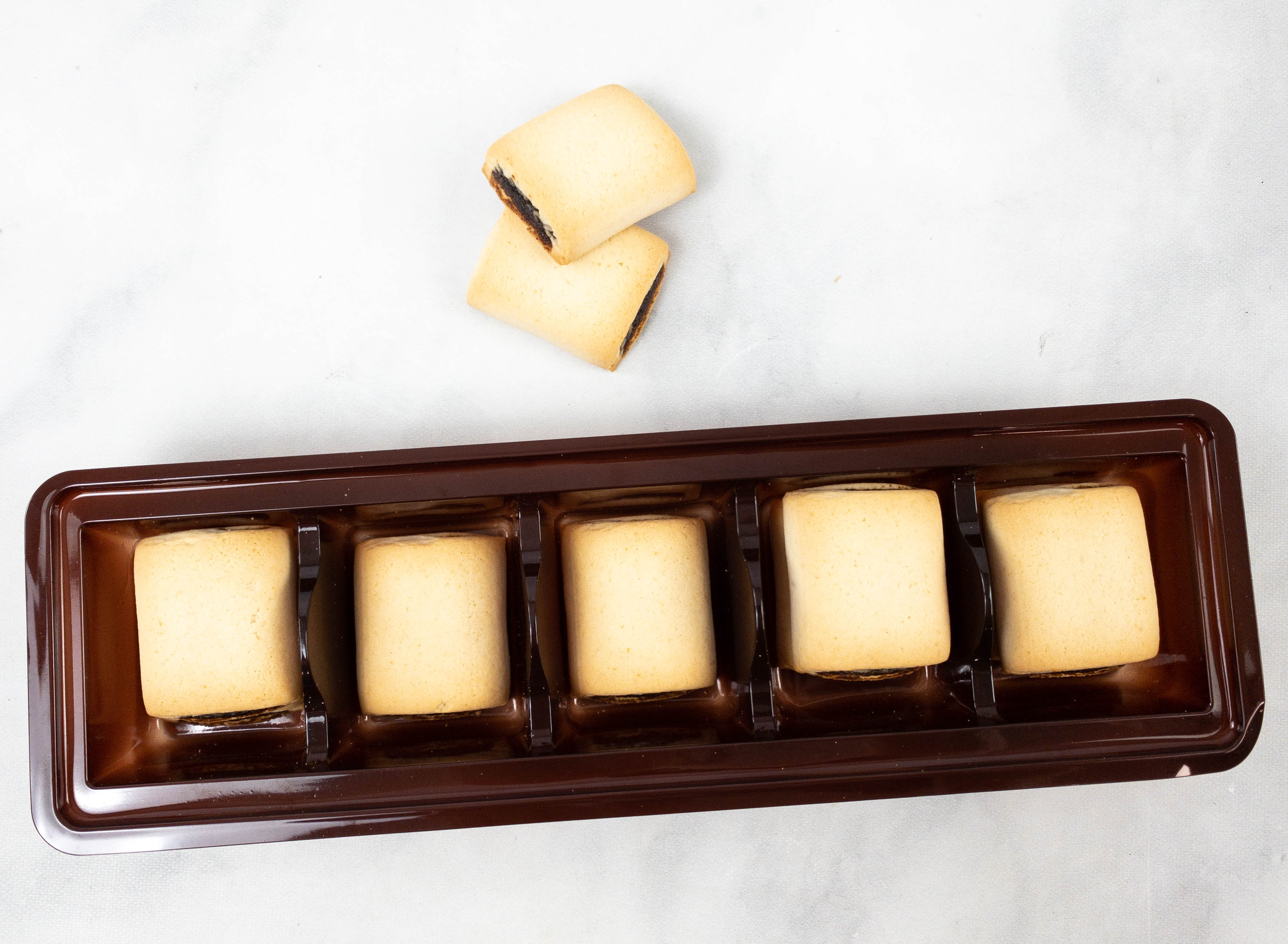 The soft "shell" and the gooey filling is a match made in cookie heaven! It's like a Fig Newton, but dates – and gourmet. These are excellent.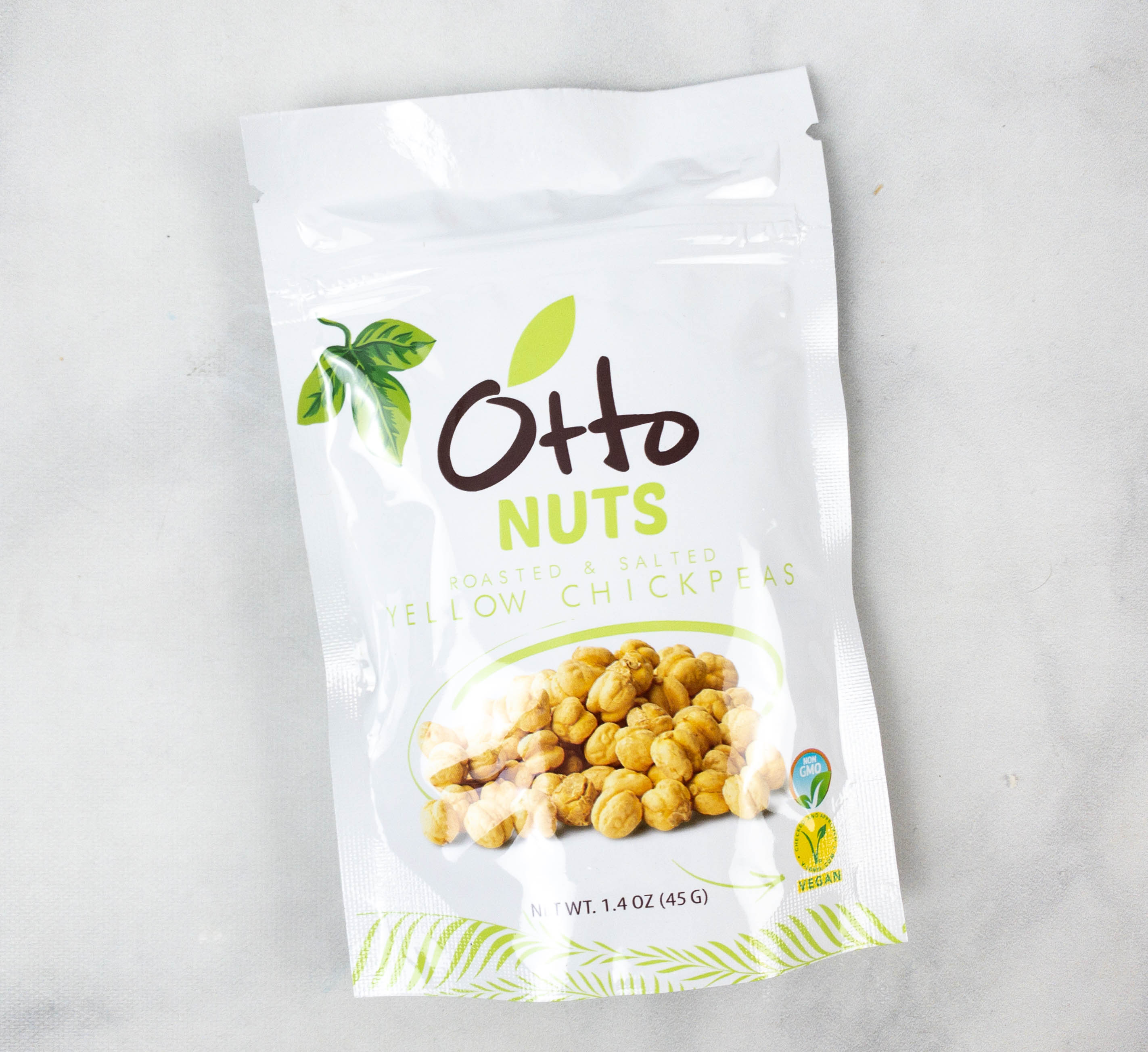 Salted Roasted Chickpeas. Popularly known as leblebi, these roasted chickpeas have an addicting nutty flavor. The texture is also pretty good, it's not surprising if you end up eating everything in one sitting!
Honey Mustard & Onion Rice Cakes. As the second largest producer of honey in the world, Turkey surely knows how to make their snacks more special using the ingredient. Here's a pack of rice cakes coated in sweet and spicy honey mustard seasoning! Each piece is crunchy and definitely flavorful!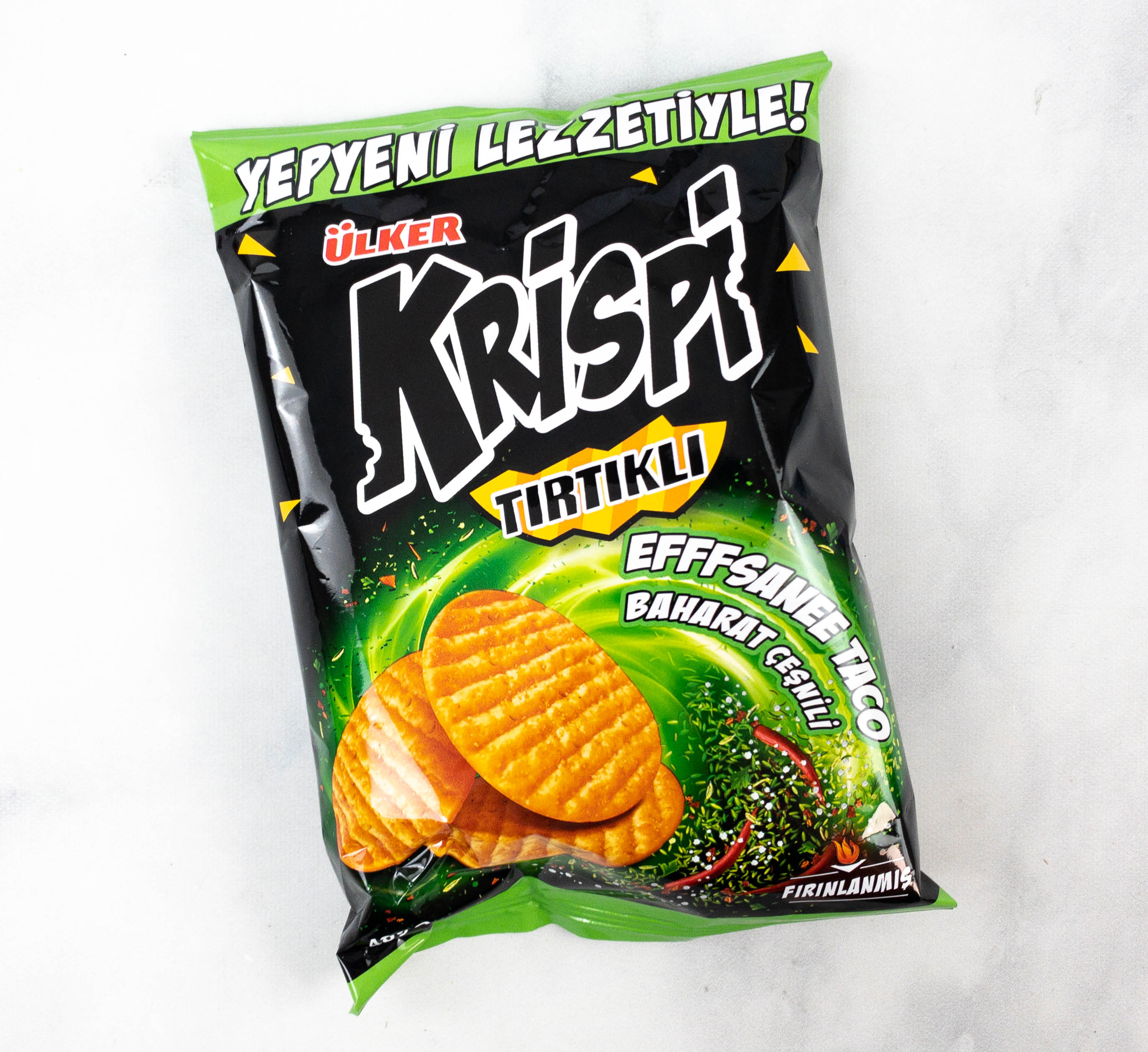 Baharat Spice Cracker Chips. This pack of cracker chips is loaded with baharat, a blend of spices (usually  allspice, chili peppers, cardamom, cinnamon, cloves, coriander, cumin, nutmeg, and peppercorns) famous in the Middle East, especially in Turkey. The ridged crackers contains a generous amount of spices and ingredients that will make you want more! Even though the package uses a fire icon, I didn't find them over hot. They were a nice afternoon snack, but also would've been great with a sandwich.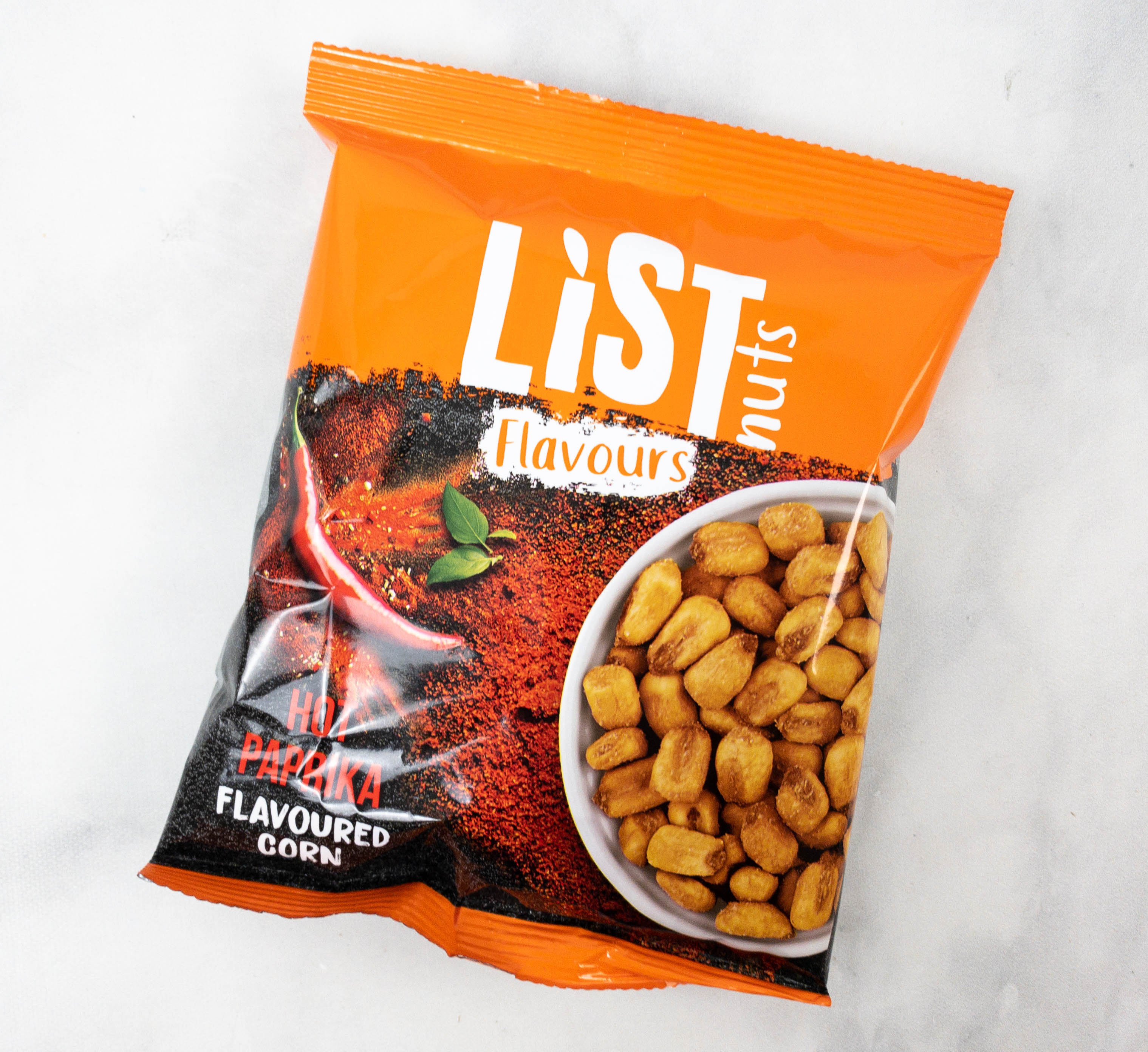 Toasted Paprika Corn Nuts. They also included a snack for spicy food fans! These perfectly toasted corn nuts are seasoned with hot paprika, resulting in a savory and spicy snack for any time of the day.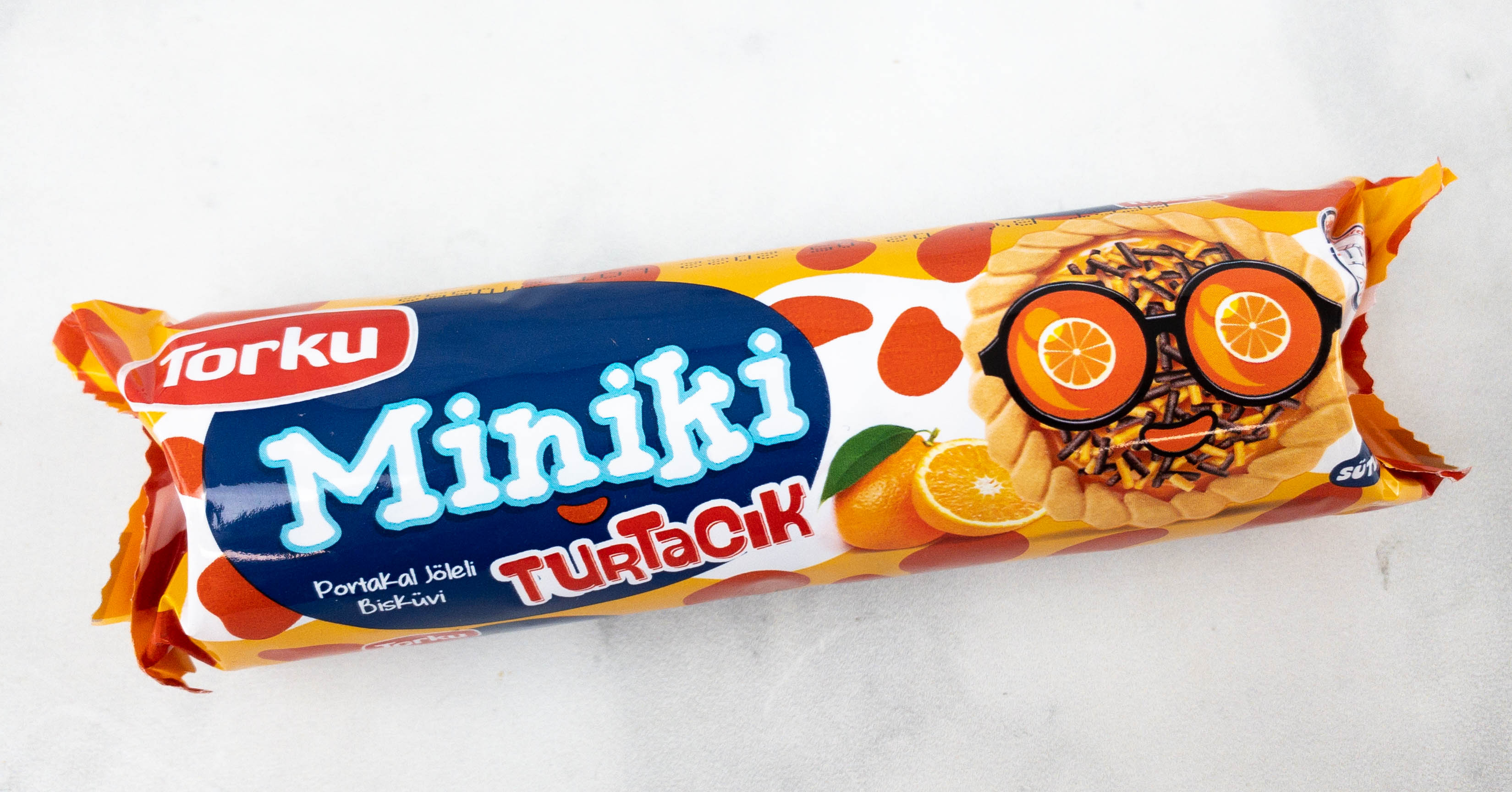 Orange & Cocoa Cookies. Another unusual but perfect combination are these orange and cocoa cookies!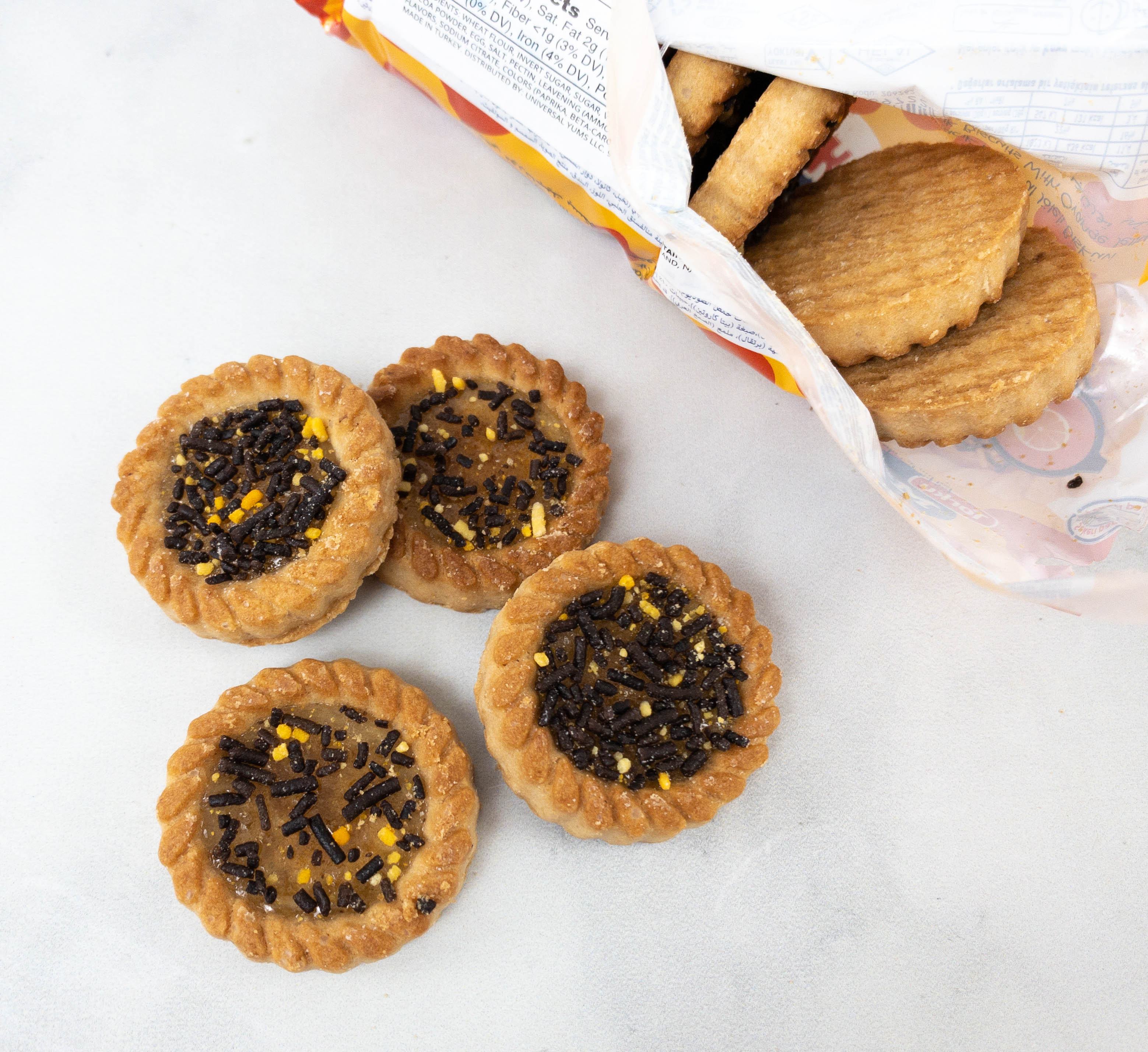 Each thick cookie has an orange filling, plus citrus and cocoa toppings. I like them because they easily make me feel full! The burst of citrusy flavor also blended well with the cocoa! Some had more sprinkles than others. I love these sort of jam filled wonders.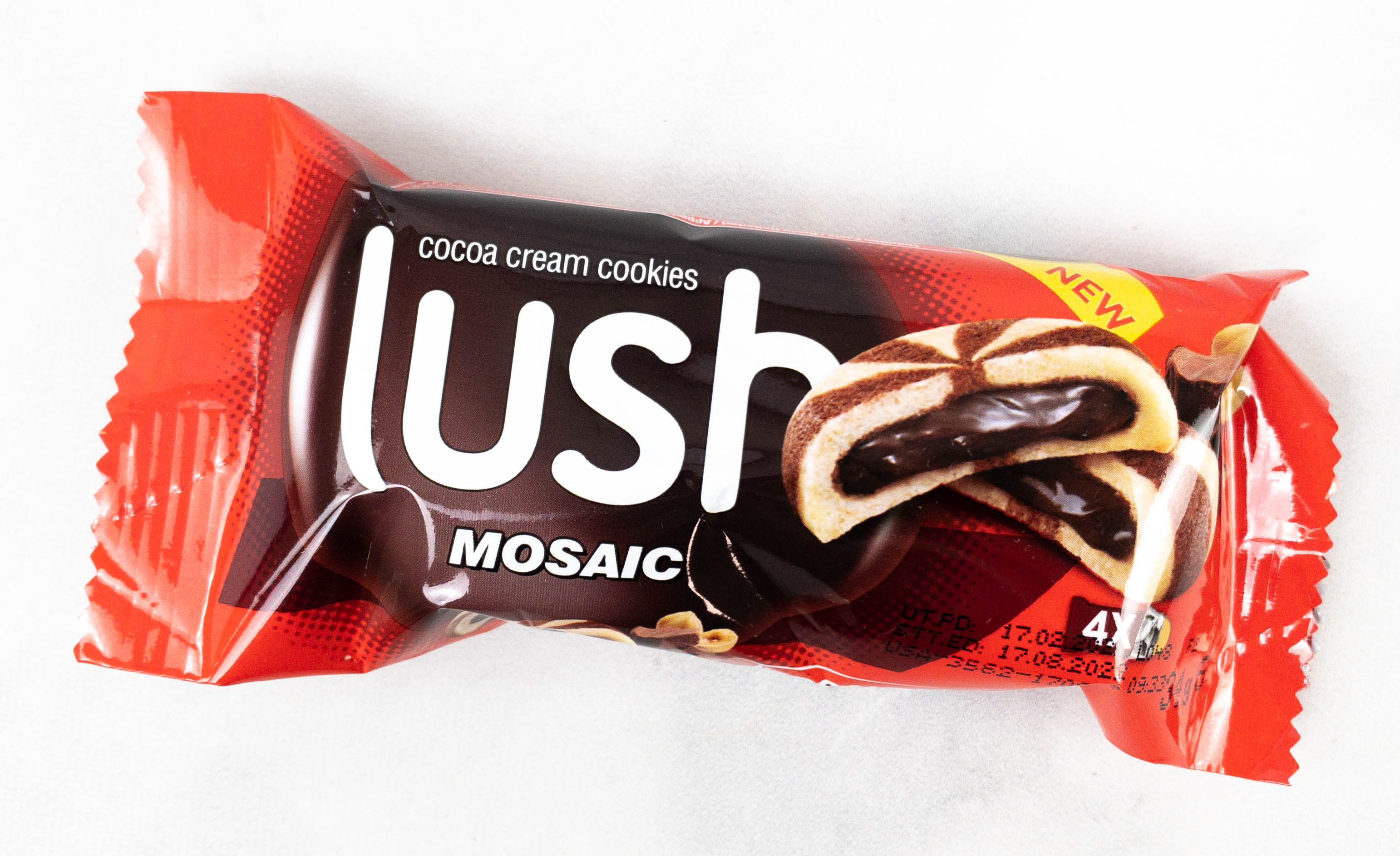 Cocoa Cream Mosaic Cookies. Here's another pack of cookies, and this time, the cookies have a yummy cocoa filling. The ingredients also include hazelnut, which provided a nutty taste to this amazing snack. These cookies also go well with a tall glass of milk! I did not share them!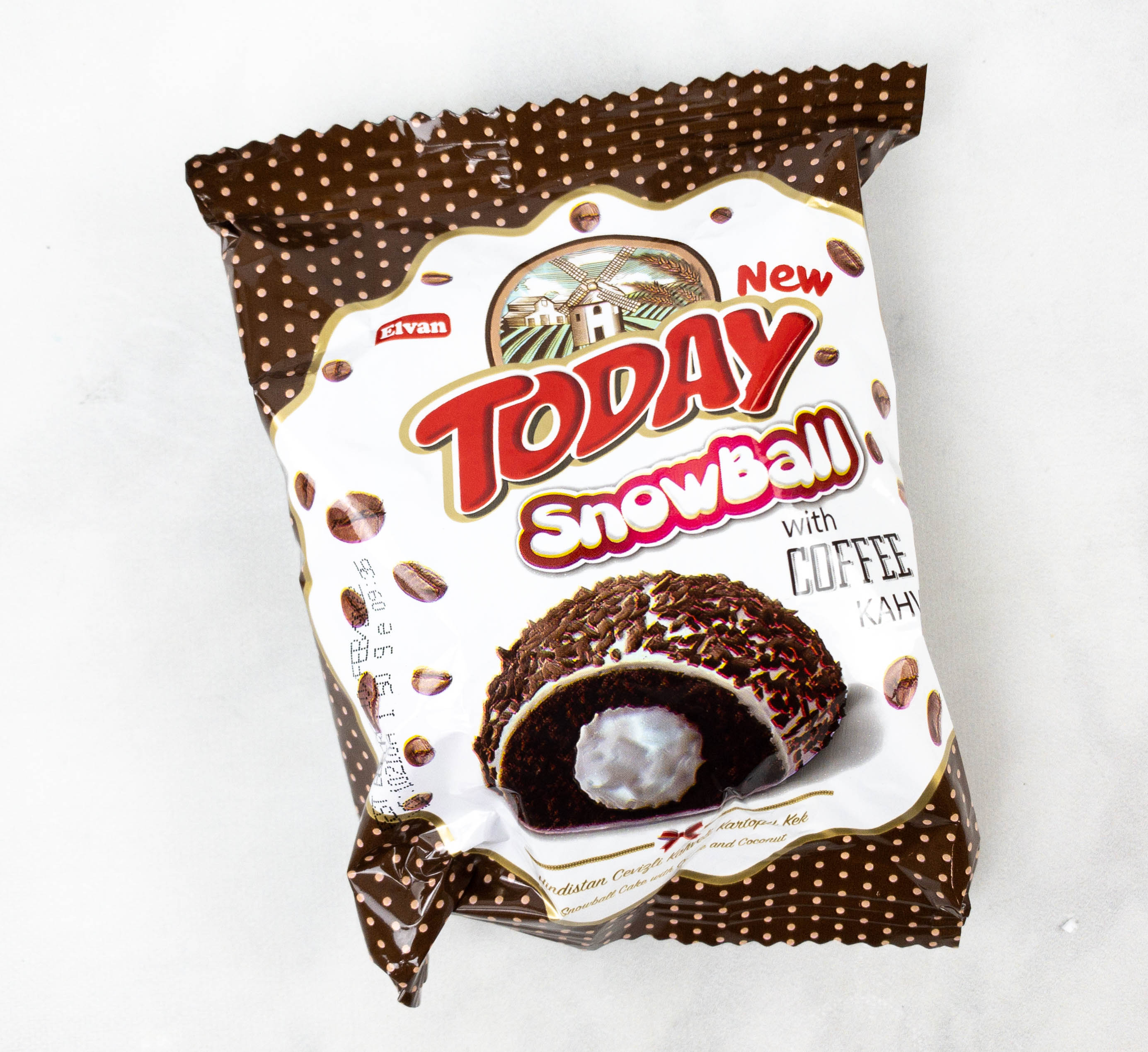 Coconut & Coffee Snowball Cake. It's a cake made with a blend of Turkish coffee, white chocolate, and coconut. If you're a fan of Turkish coffee or just strong coffee in general, you'll probably love this snack as well. The cake itself is soft and moist, while the filling is sweet and creamy.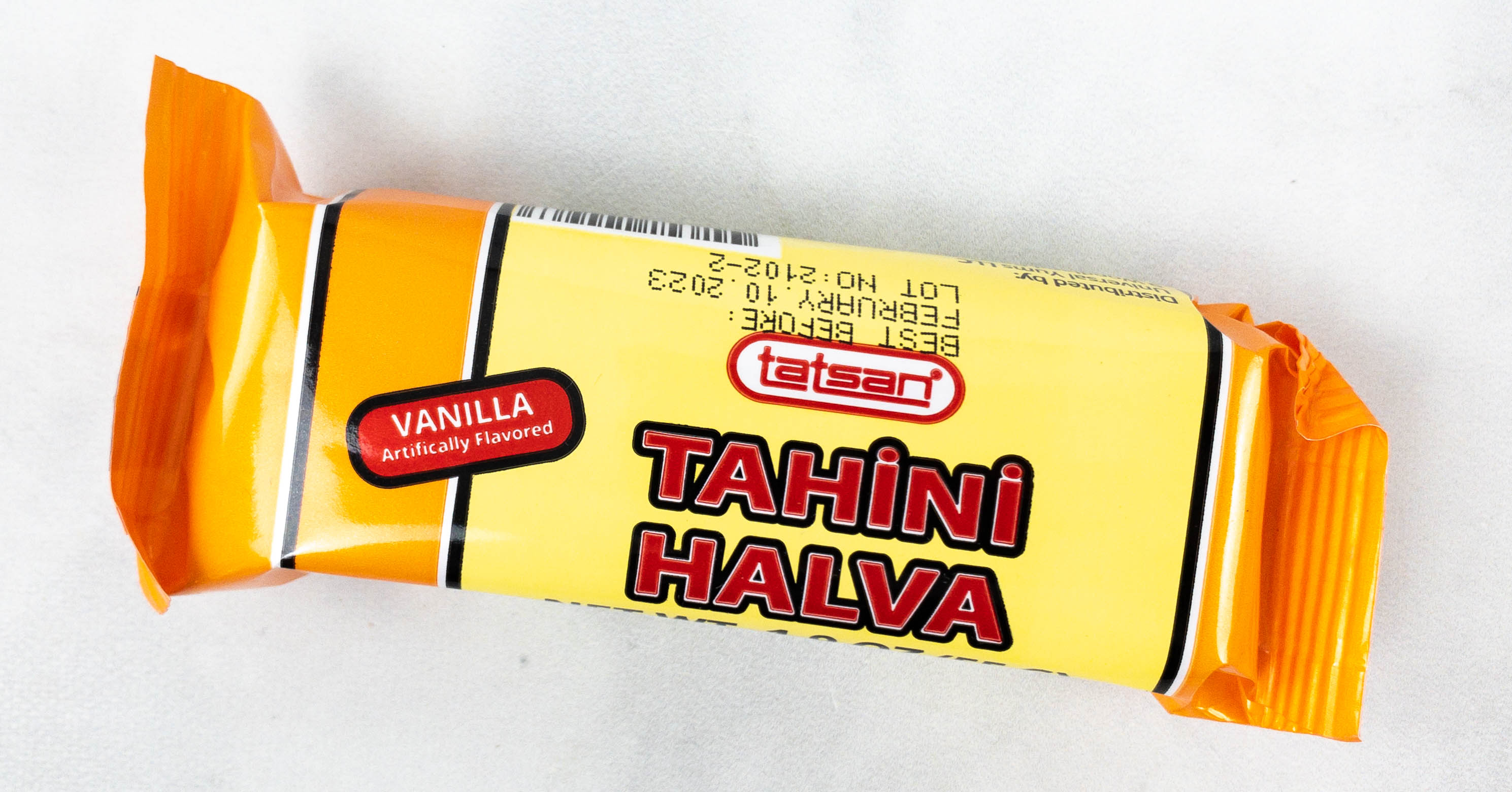 Vanilla Tahini Halva. This sweet, nutty, and crumbly snack is also one of the country's favorite snacks. Halva is made with ground sesame, and it has been loved by ordinary people and even Sultans!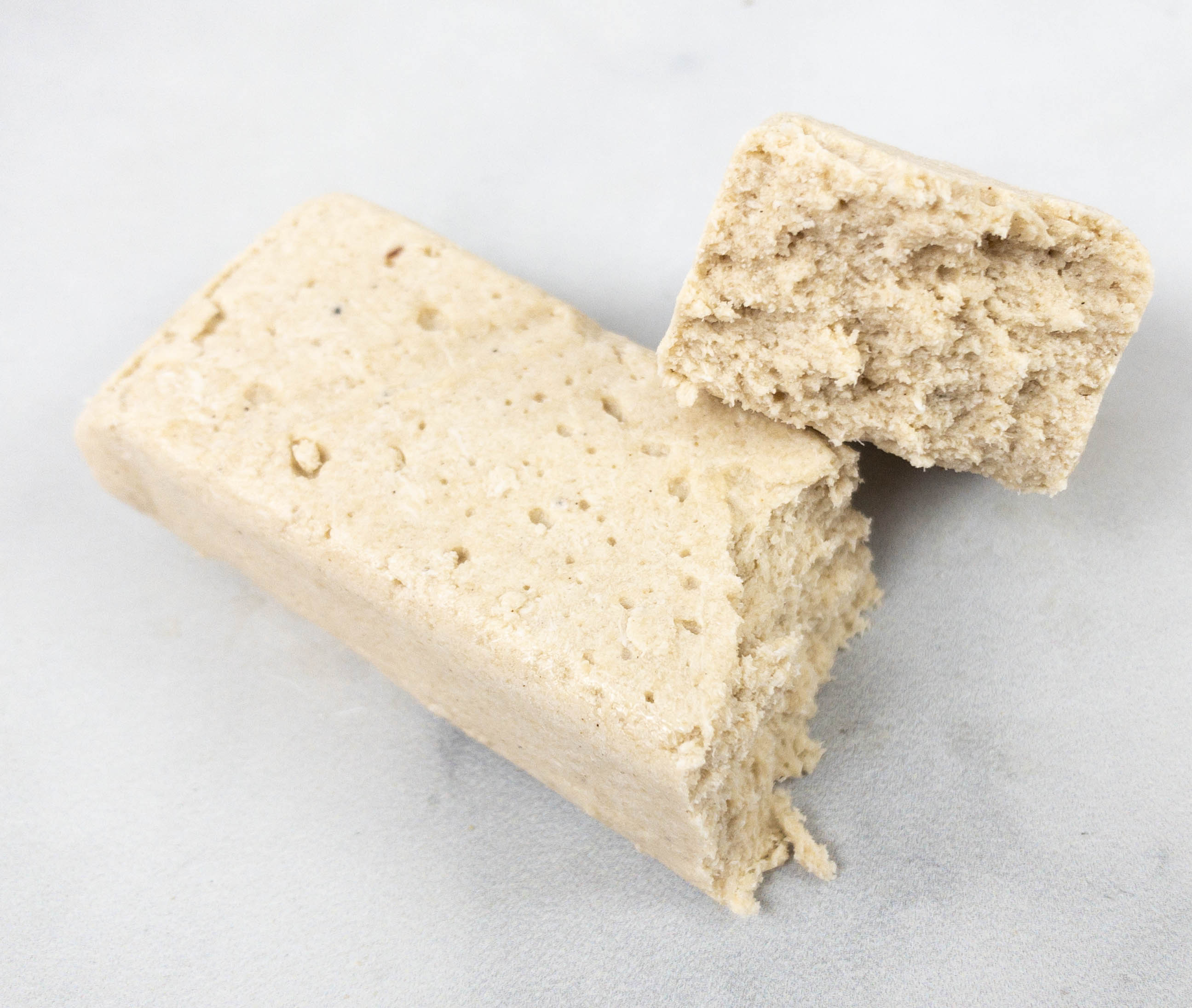 This one is vanilla flavored, so every bite is sweet!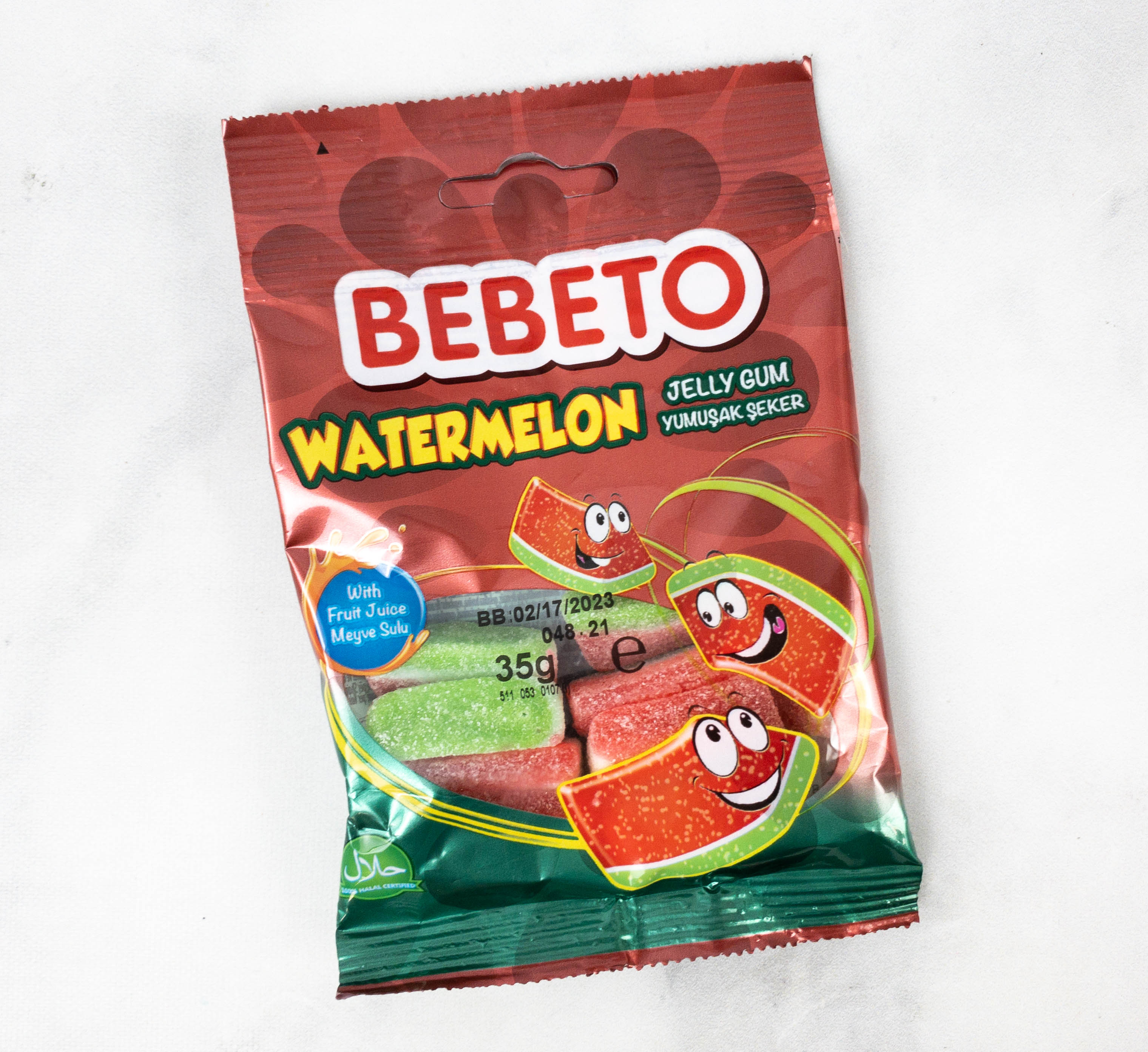 Turkish Sour Watermelon Gummies. I also received sour gummies that look and taste like juicy watermelon. I loved chewing on them because they are soft and bursting with flavor!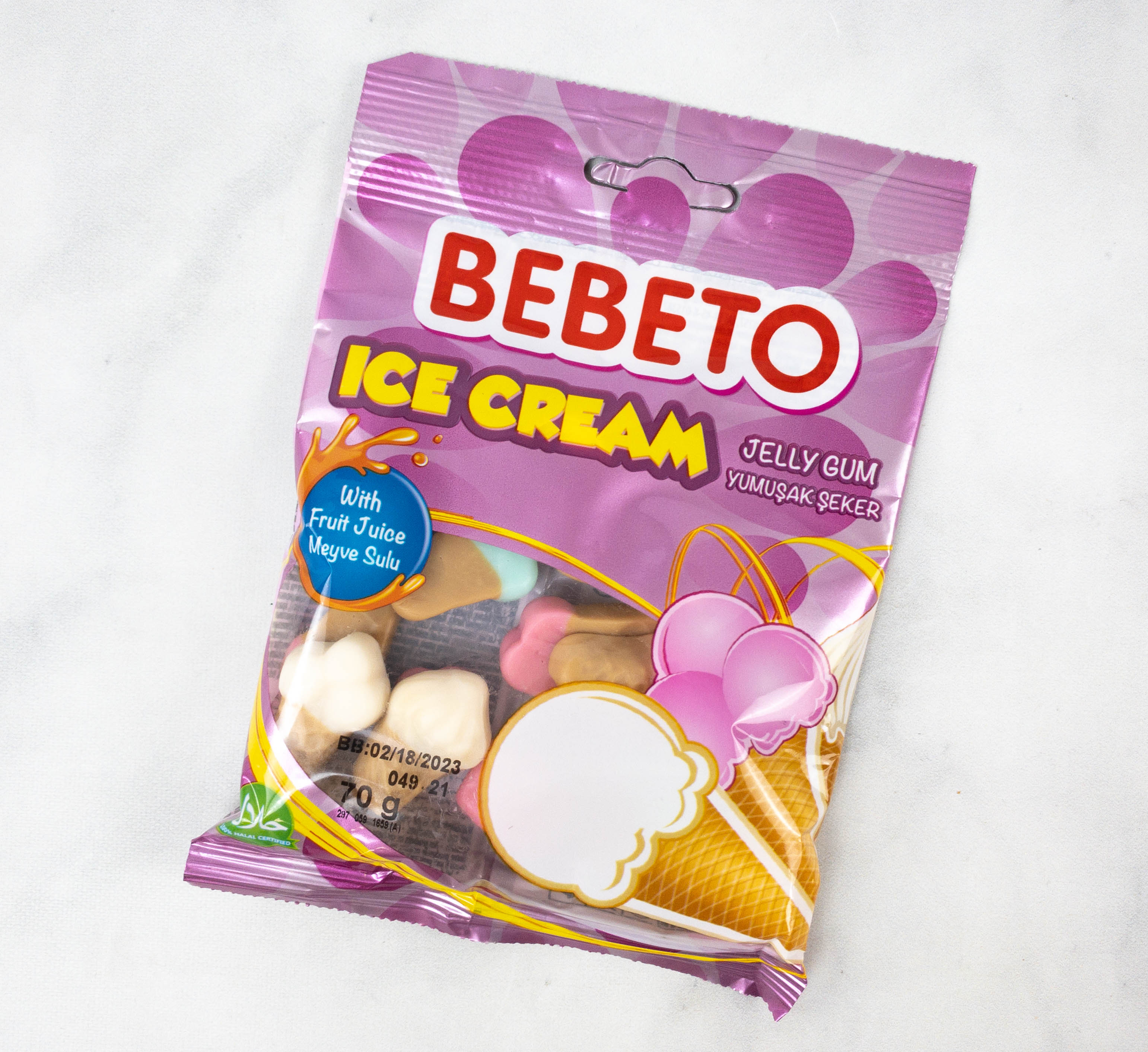 Ice Cream Gummies. The second pack of gummy treats are ice cream shaped. They also have strawberry, blueberry, and vanilla ice cream flavor variations. My favorite is the strawberry because it's the perfect combination of tart and sweet!
Turkey has a lot of delicious snacks, from sweet to spicy and everything in between. This month's box featuring Turkish snacks included unusual flavor combinations, mastic like textures, and even savory and spicy snack adaptations. Every food is like a part of their rich culture and history, and I really enjoyed them. If I have to pick a favorite most-Turkish snack, it would be the tahini halva! It was perfectly sweet, and the added vanilla definitely took the taste to another level. But overall, the cookies were the winners in this month's selection. This is another great box from Universal Yums! They continue to prove that there are lots of delicious and interesting local snacks from all over the world, and they make it easy for snack lovers to get their hands on those unique snacks!
Have you tried Universal Yums? What do you think?