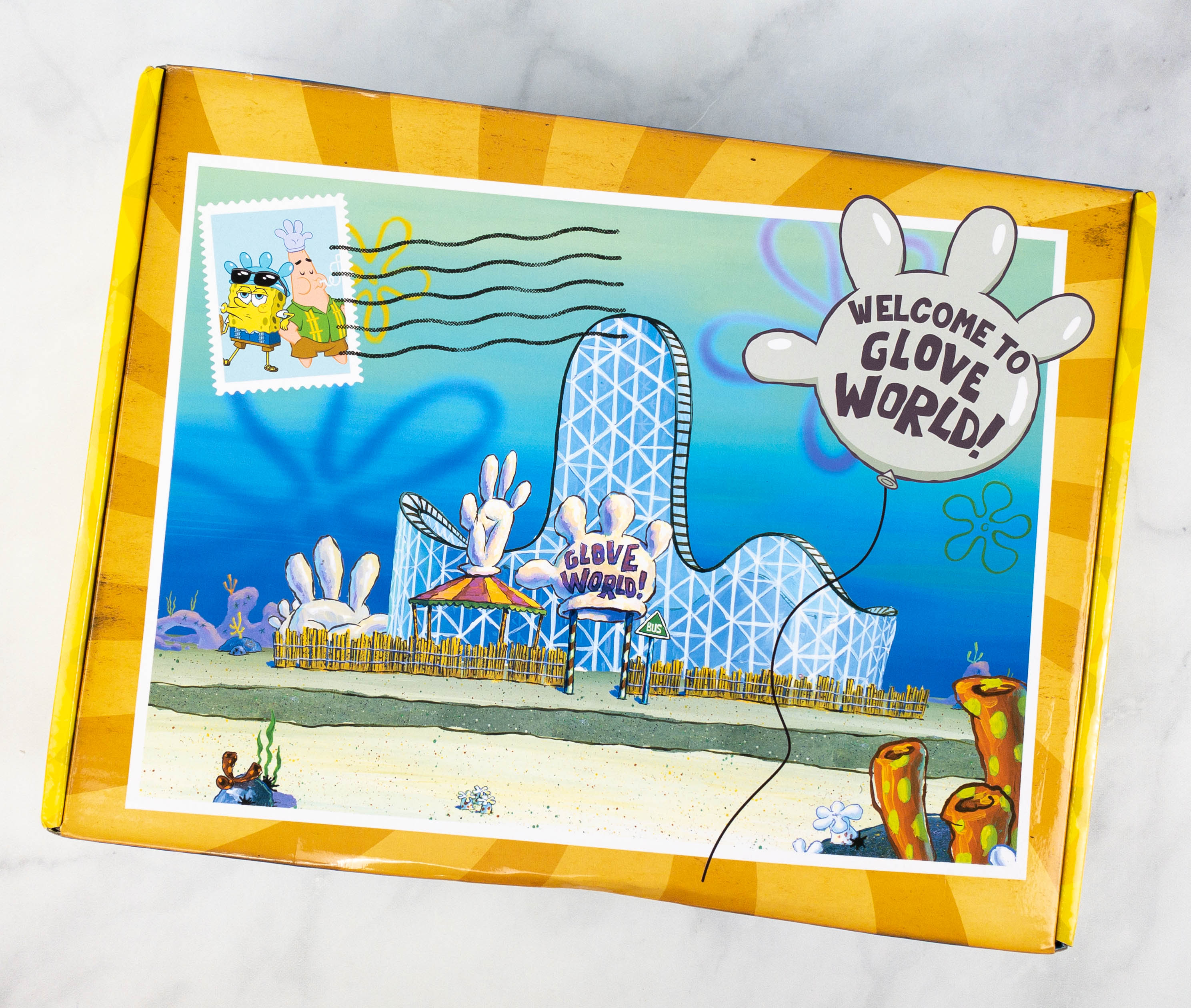 Bikini Bottom Box is a quarterly subscription of exclusive SpongeBob SquarePants merchandise, delivered to your door straight from Bikini Bottom. Each box contains 6-8 high-quality items that may include accessories, apparel, figurine and other collectibles based on the SpongeBob SquarePants show. A quarterly plan is $39.99 per plus shipping. You can also subscribe to a pre-paid annual plan for $34.99 per box plus shipping. With the annual plan, you'll save $5 per box or $20 a year!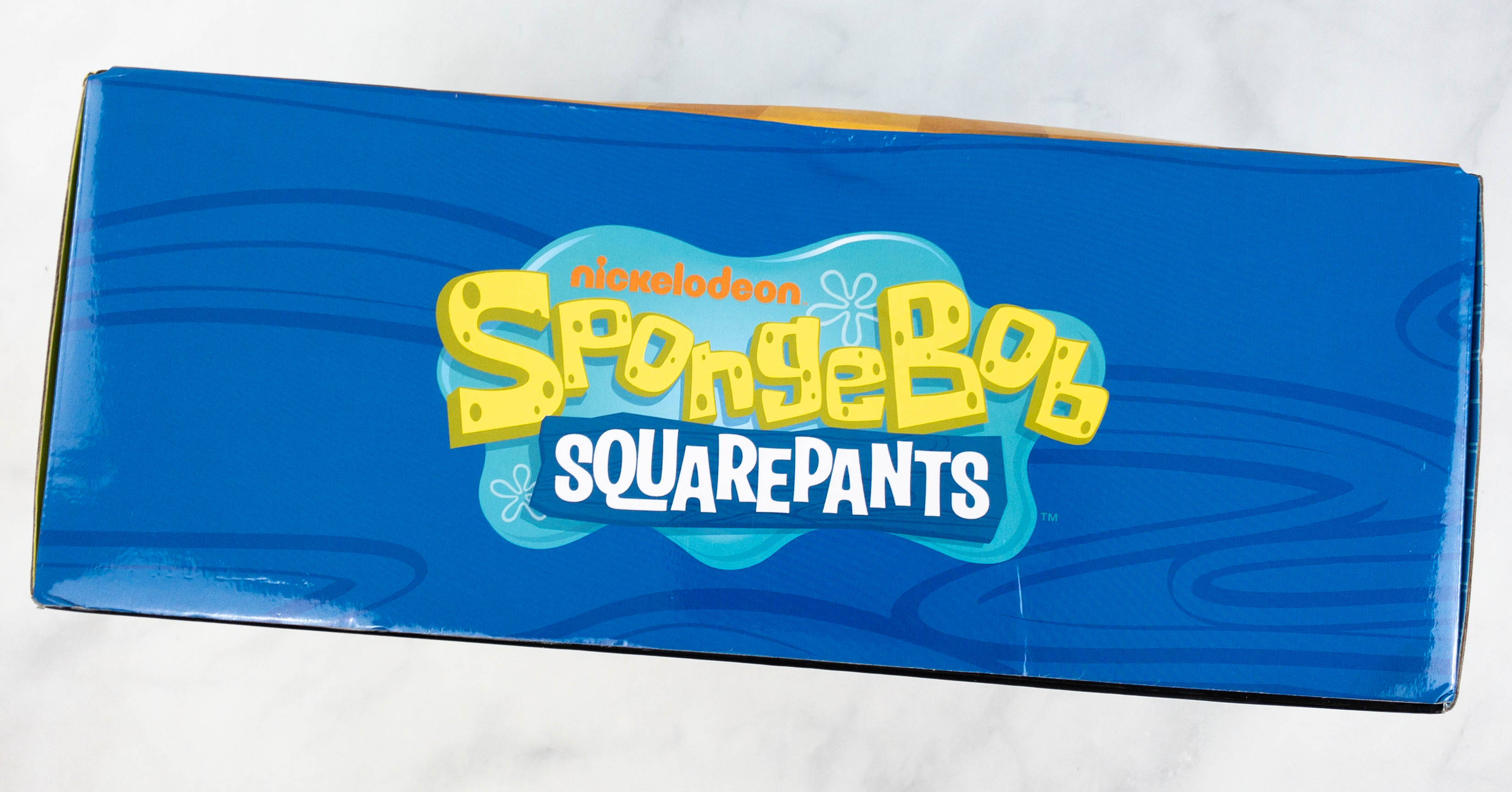 The theme for this quarter is Glove World!
Some of the items came in individual boxes as well.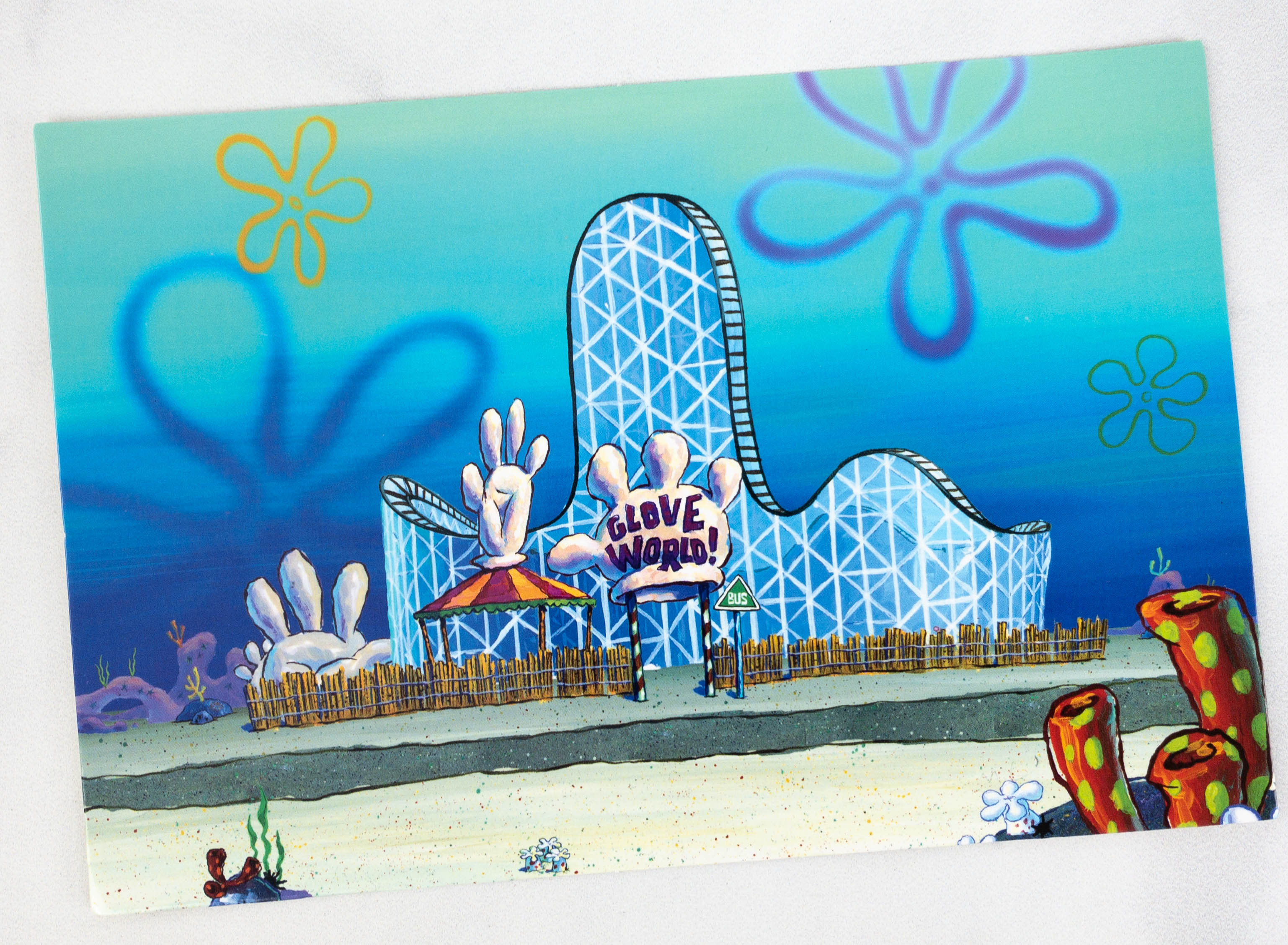 The box includes a card featuring Glove World! It's a popular theme park in Bikini Bottom, which first appeared in the episode Rock Bottom.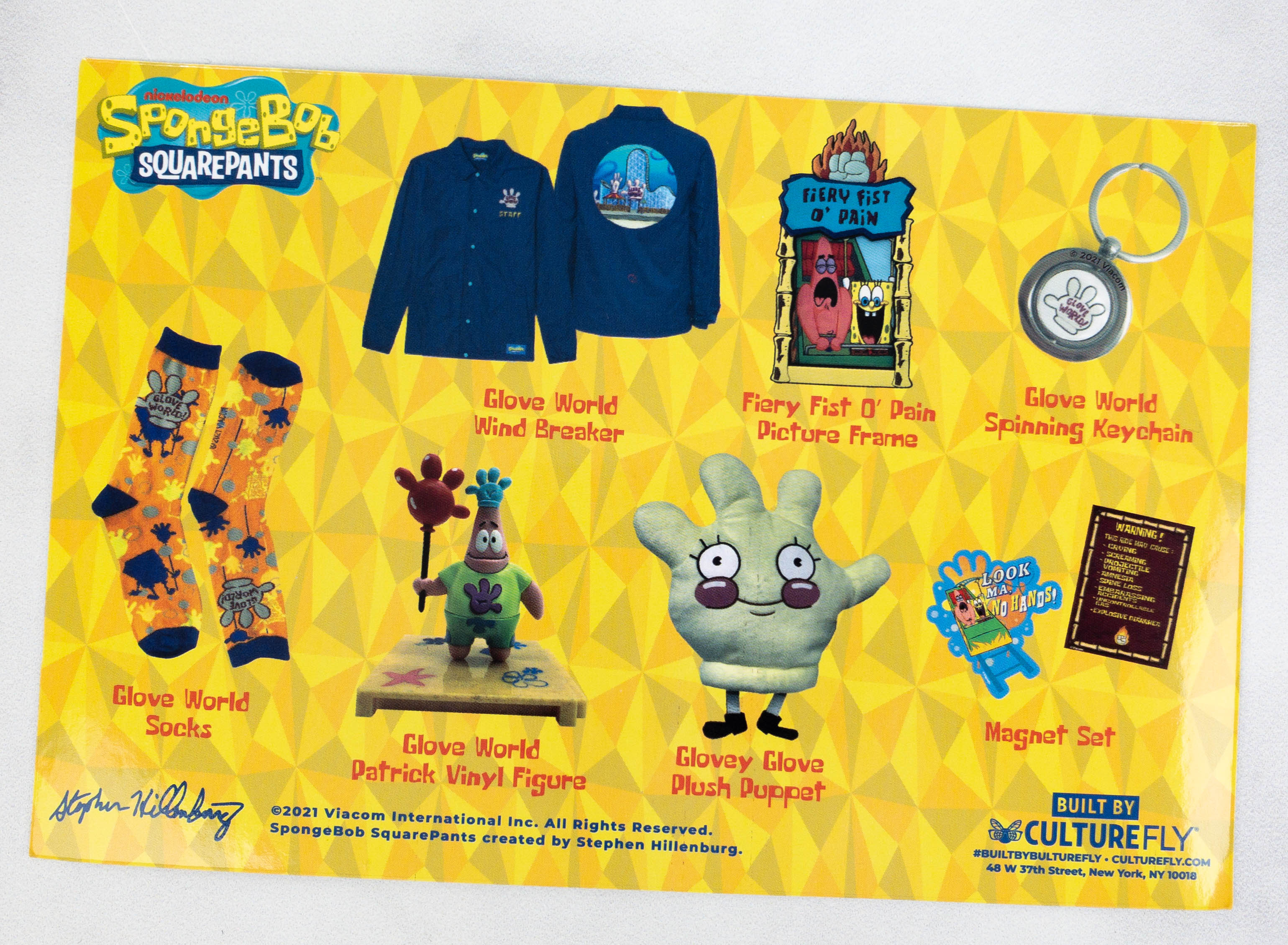 The back of the card has a list of the items with individual photos.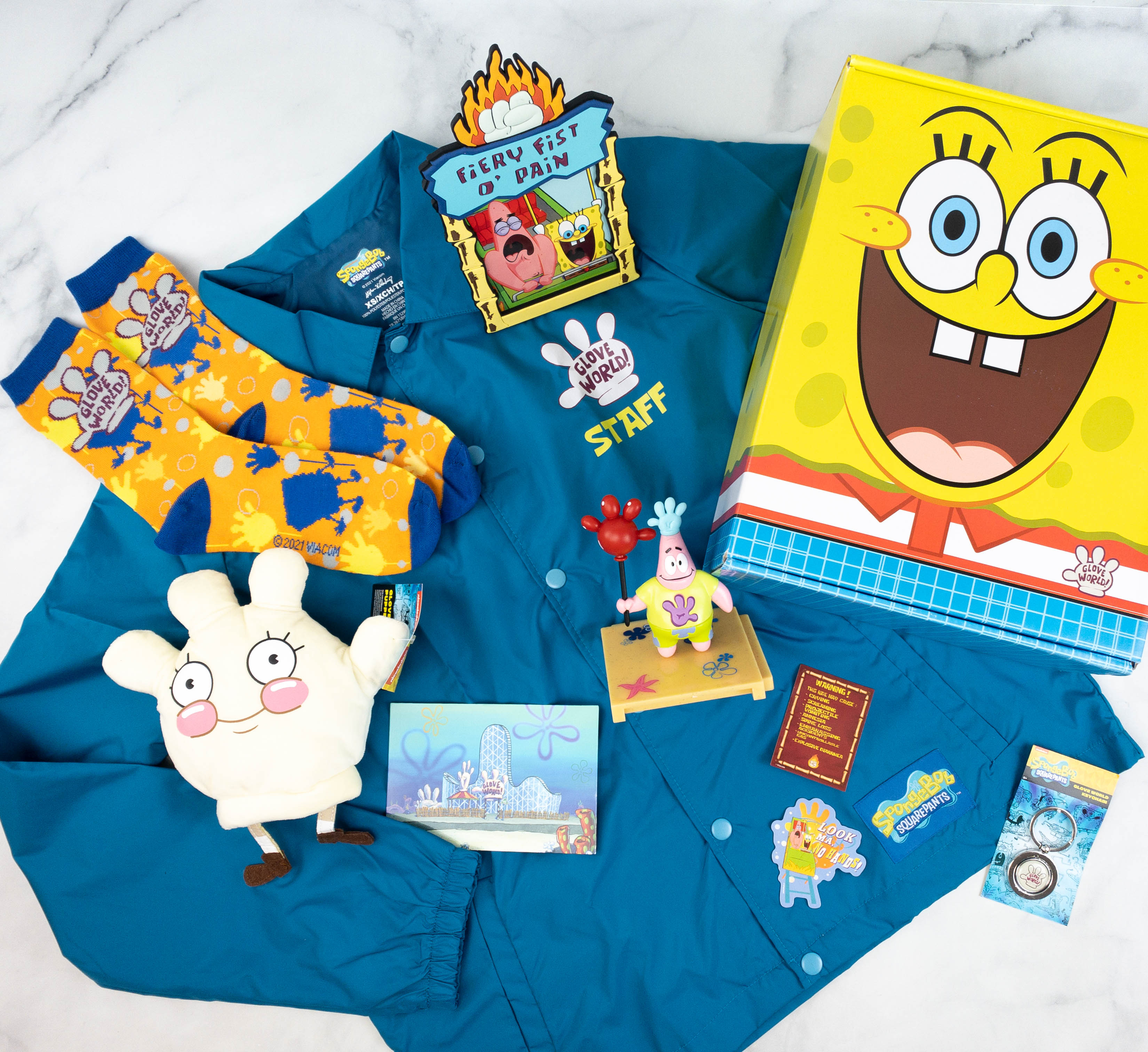 Everything in my box!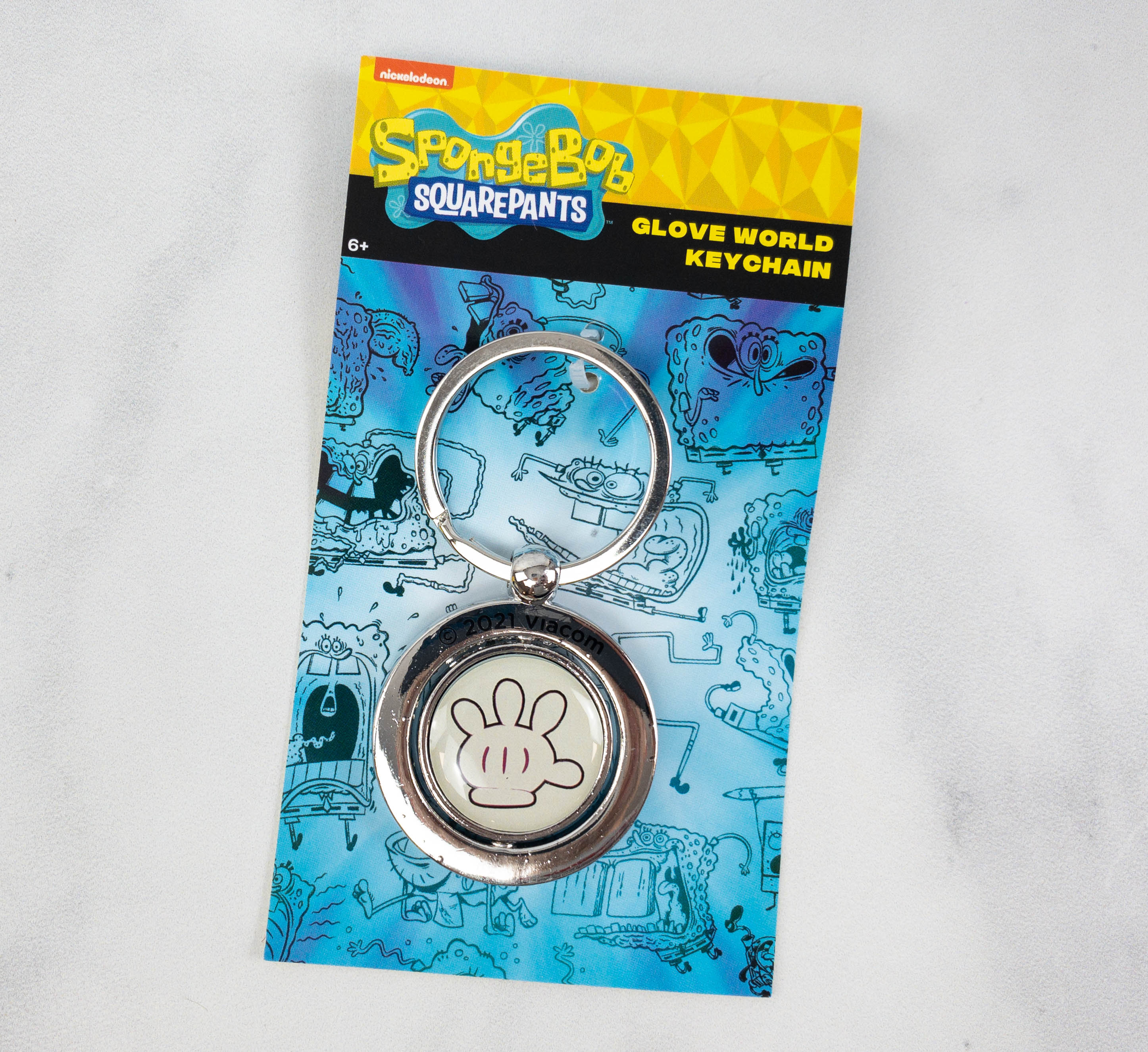 Keychain. The first item is a Glove World spinning keychain!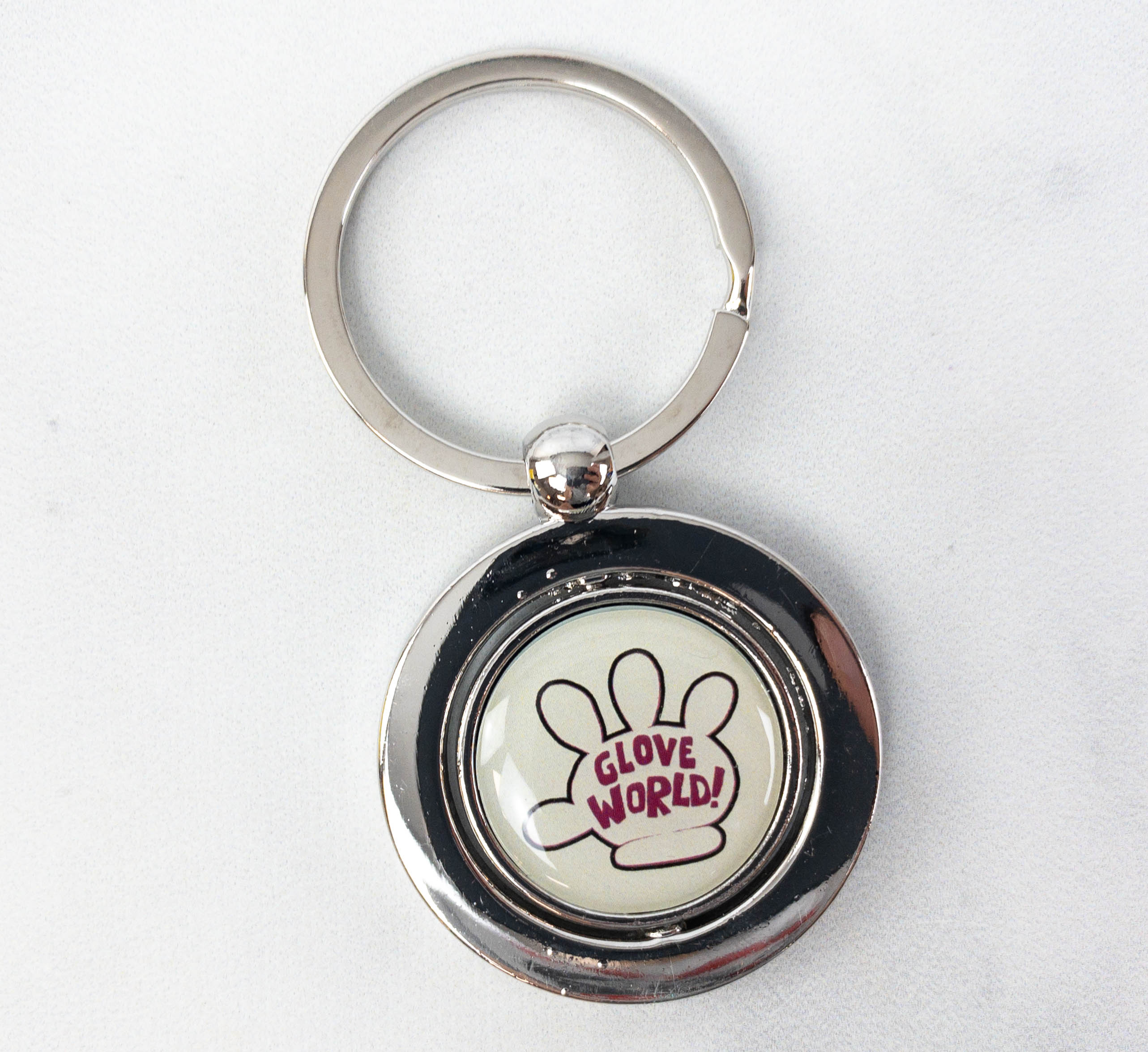 One side feature a plain glove, while the other side has a Glove World logo. It would be great to attach with keys or even on your bag.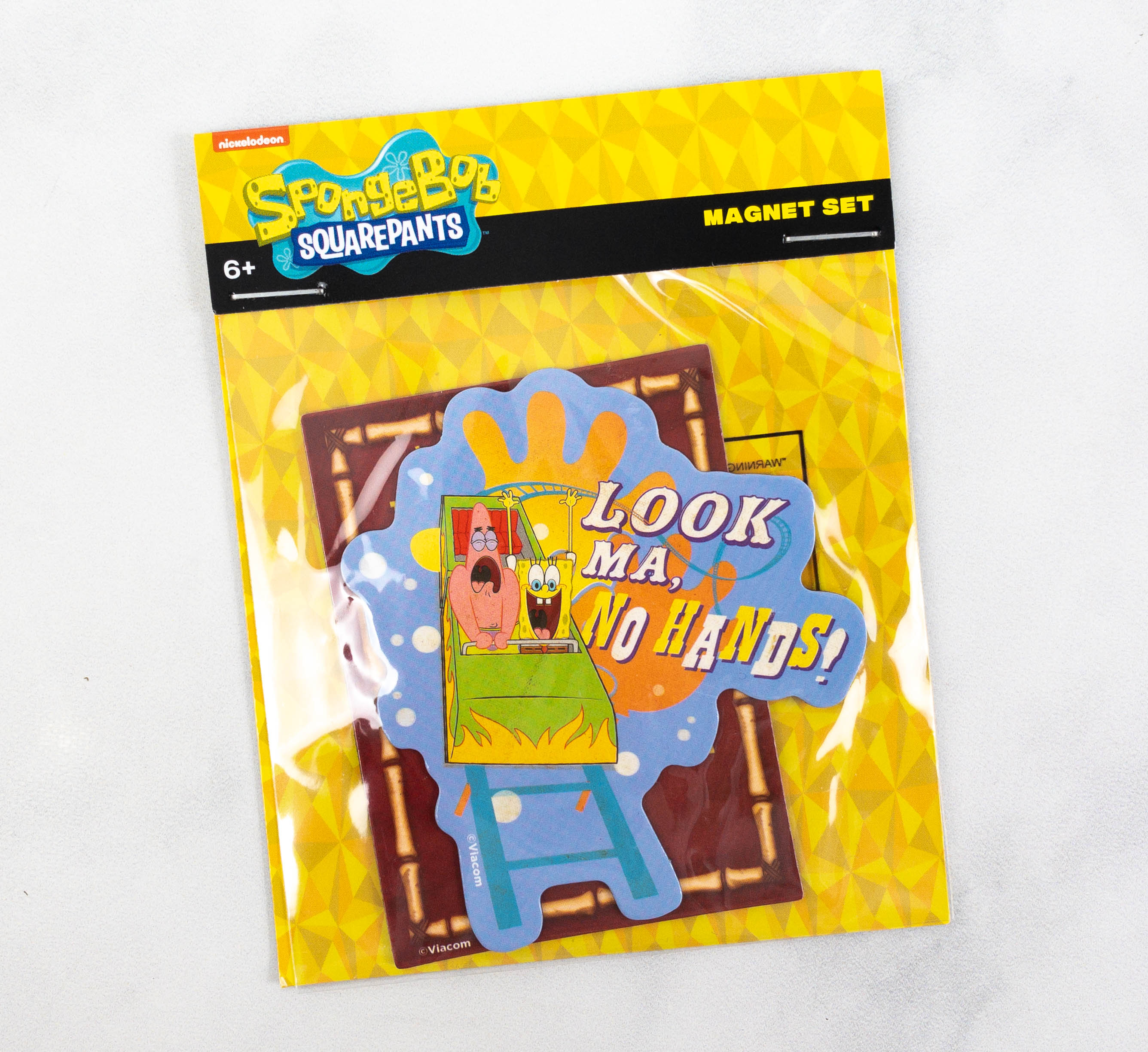 Magnets. Here's a 2 piece magnet set that features Spongebob and Patrick's favorite ride, the Fiery Fist O' Pain!
The first magnet is a warning poster for the ride and the other piece shows the bestfriends enjoying the ride!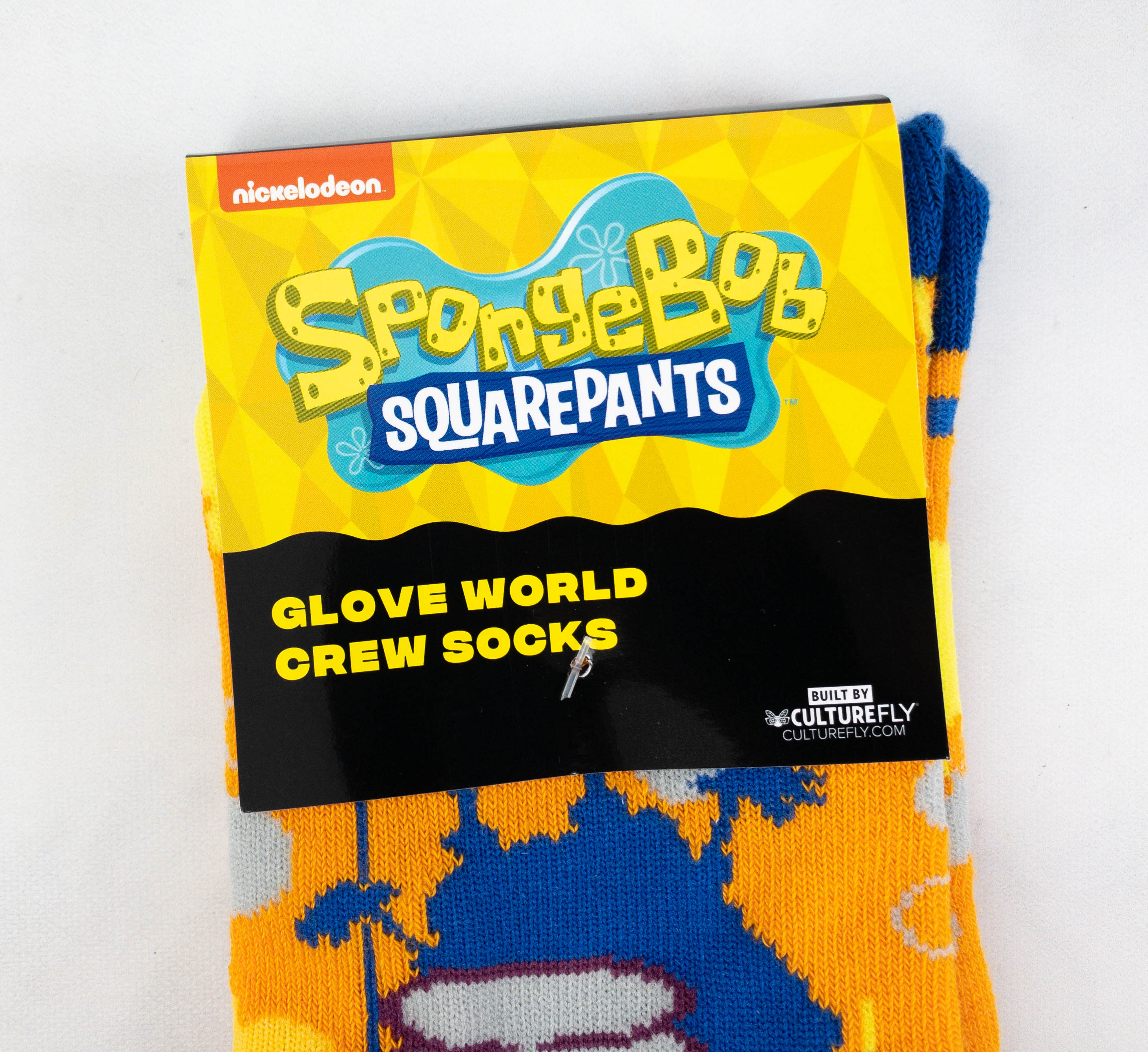 Crew Socks. I also received a cool pair of Glove World socks from Culture Fly!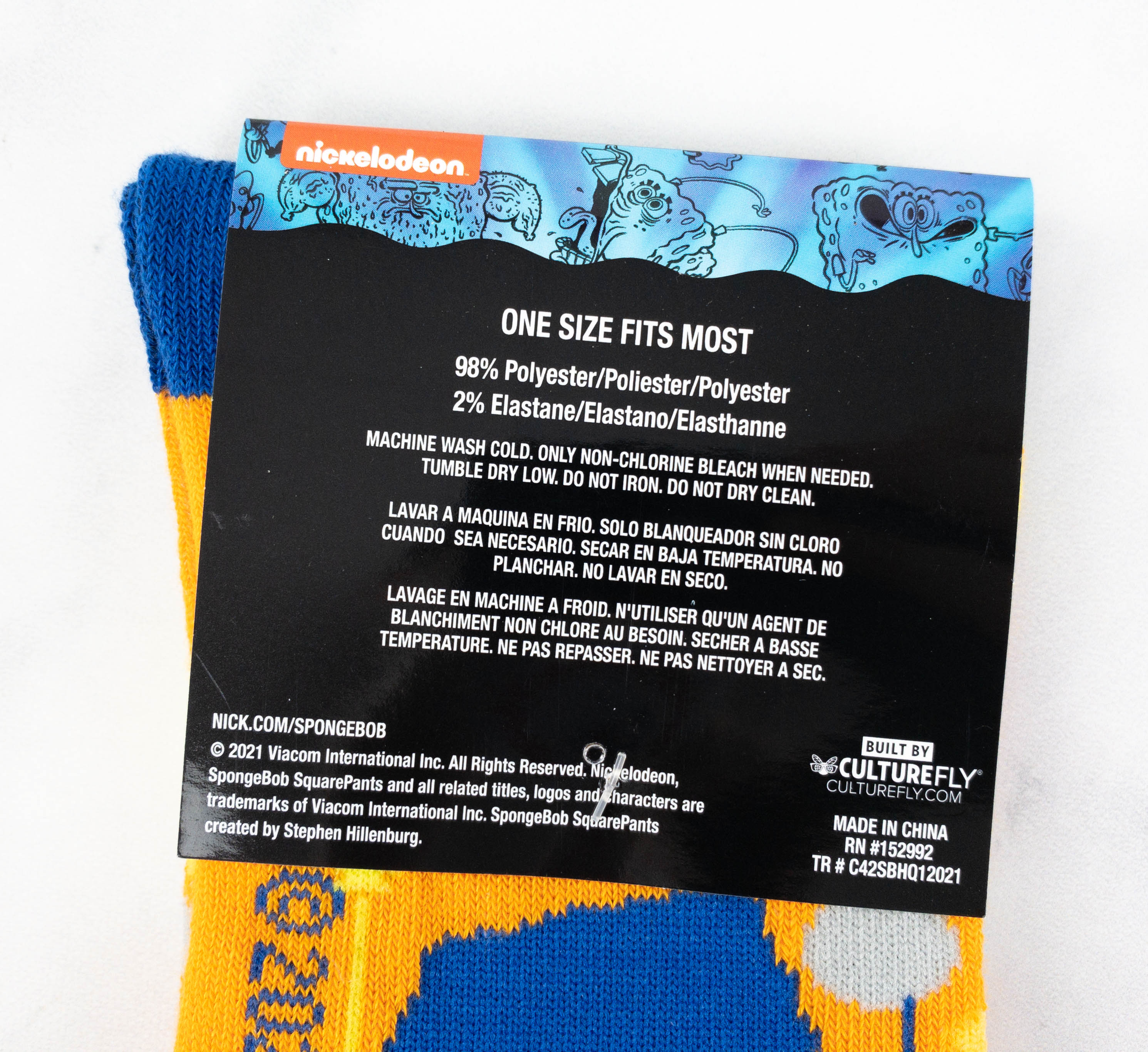 According to the tag, the pair is made from 98% polyester and 2% elastane.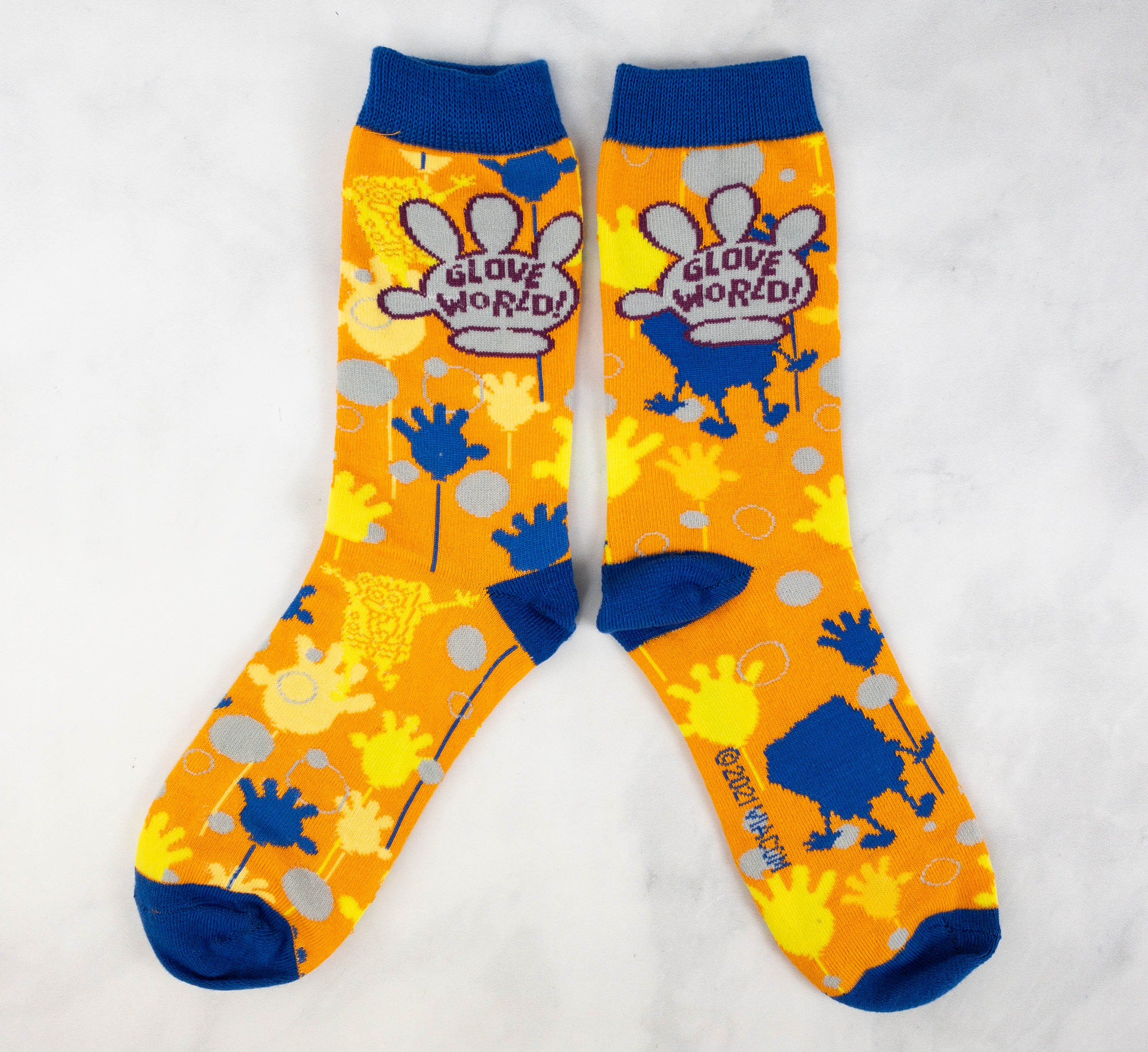 The orange, blue, and yellow color combination is really eye-catching. There's also SpongeBob's silhouette and lots of glove balloons.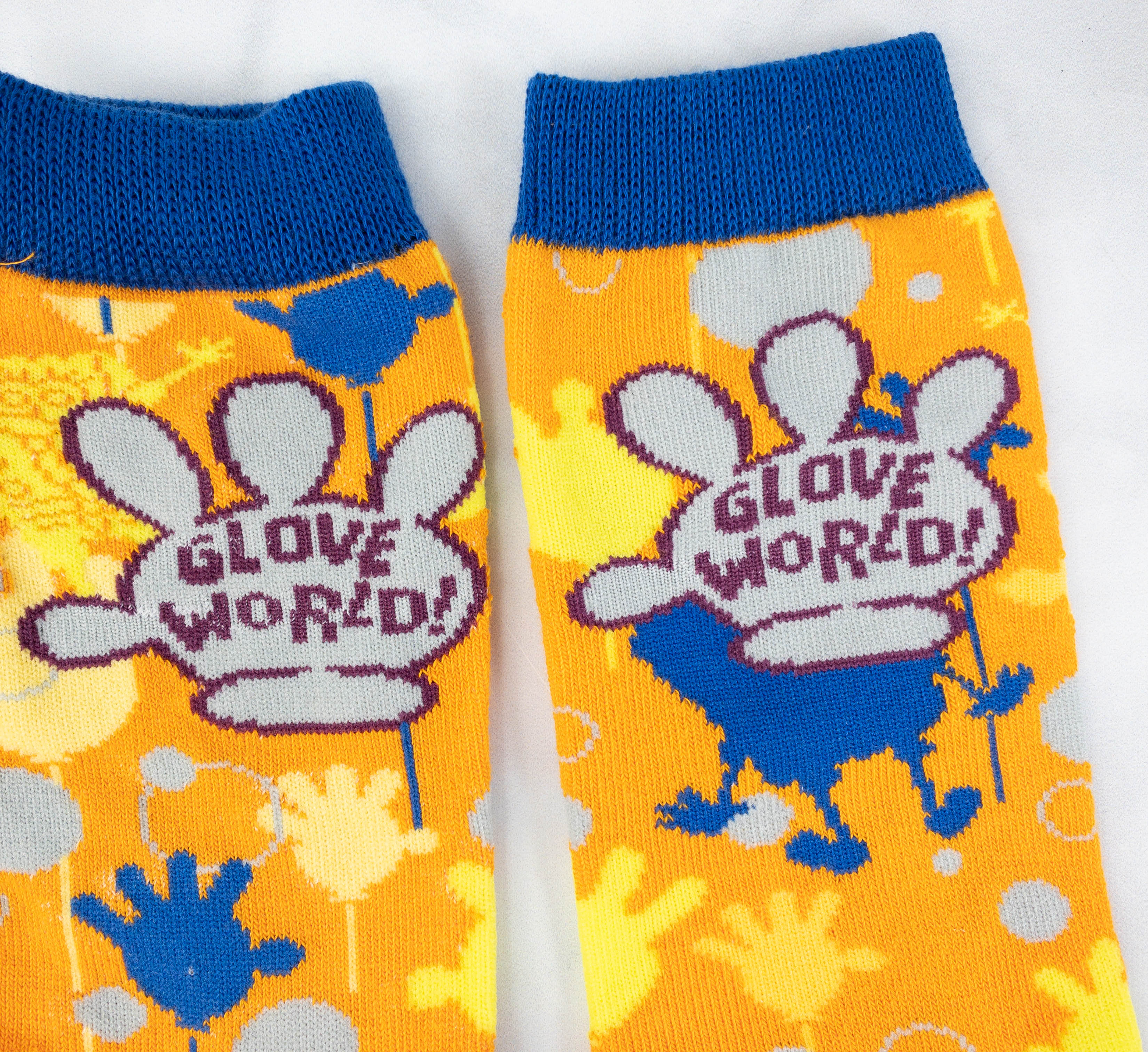 Glove World's logo is below the socks' cuffs.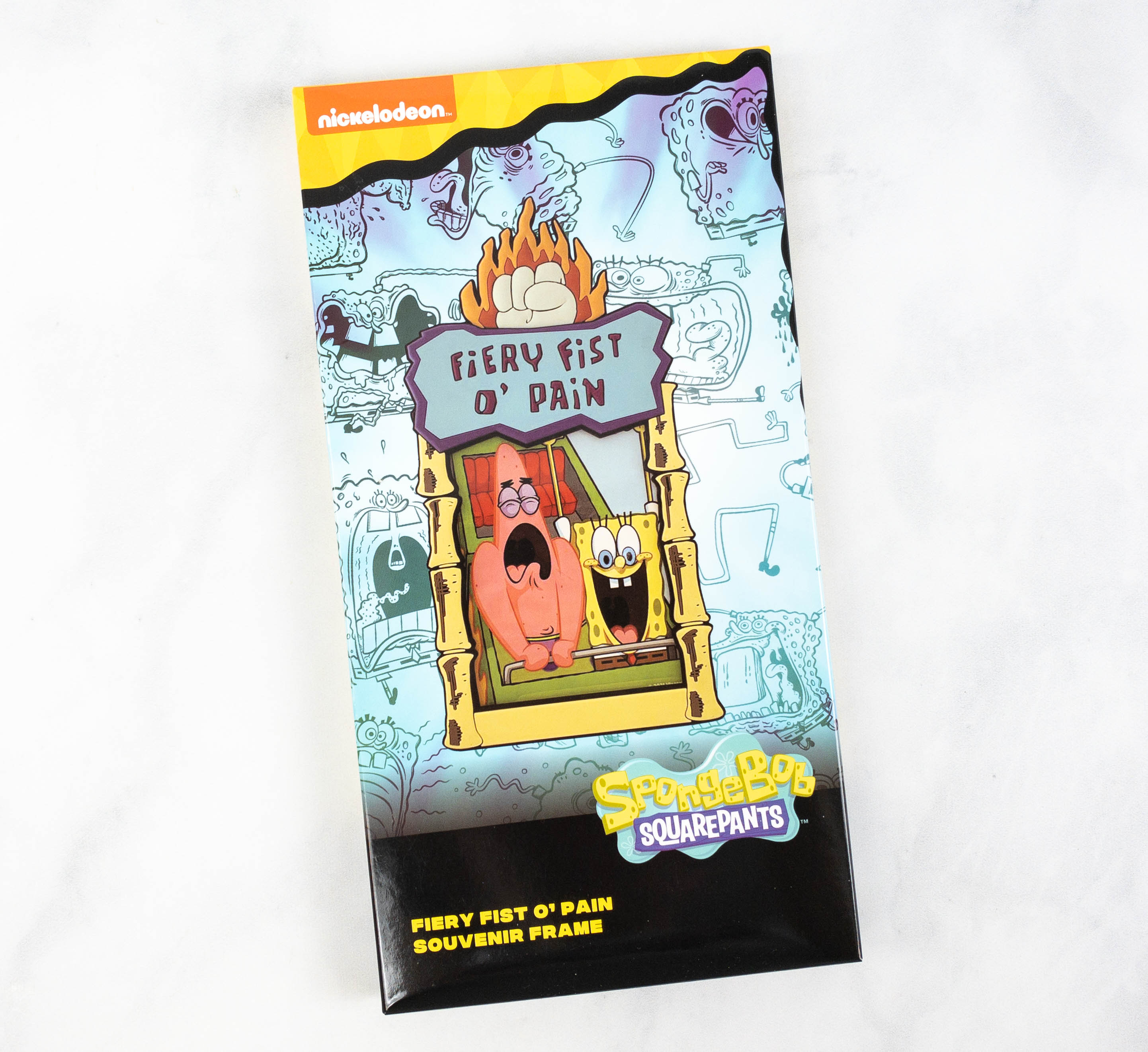 Fiery Fist O' Pain Photo Frame/Holder. Here's another item featuring the Fiery Fist O' Pain ultimate coaster ride, and it's a photo frame.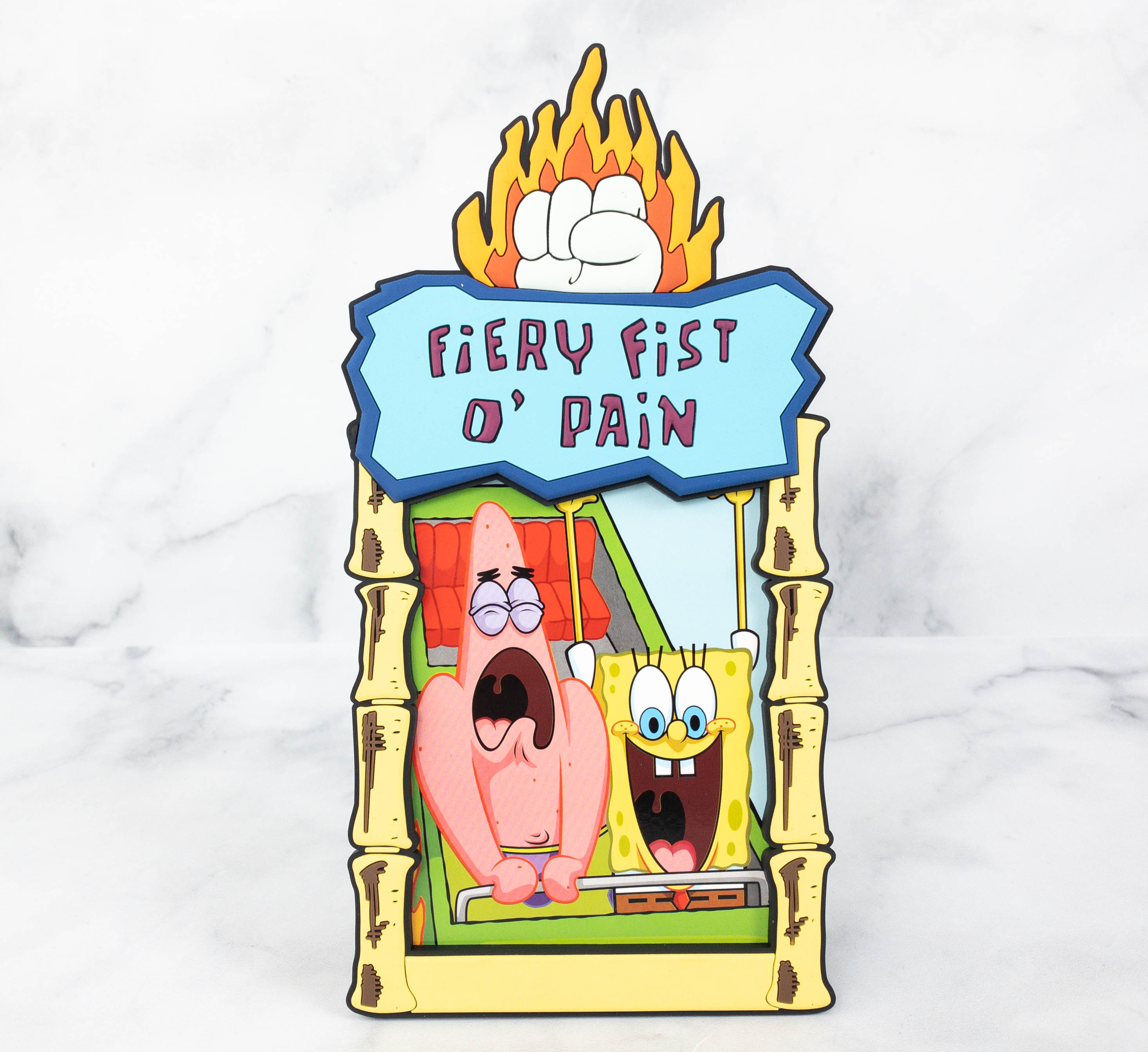 Patrick's reaction during the ride was epic! You can display this as is, but you can also add your own photo inside.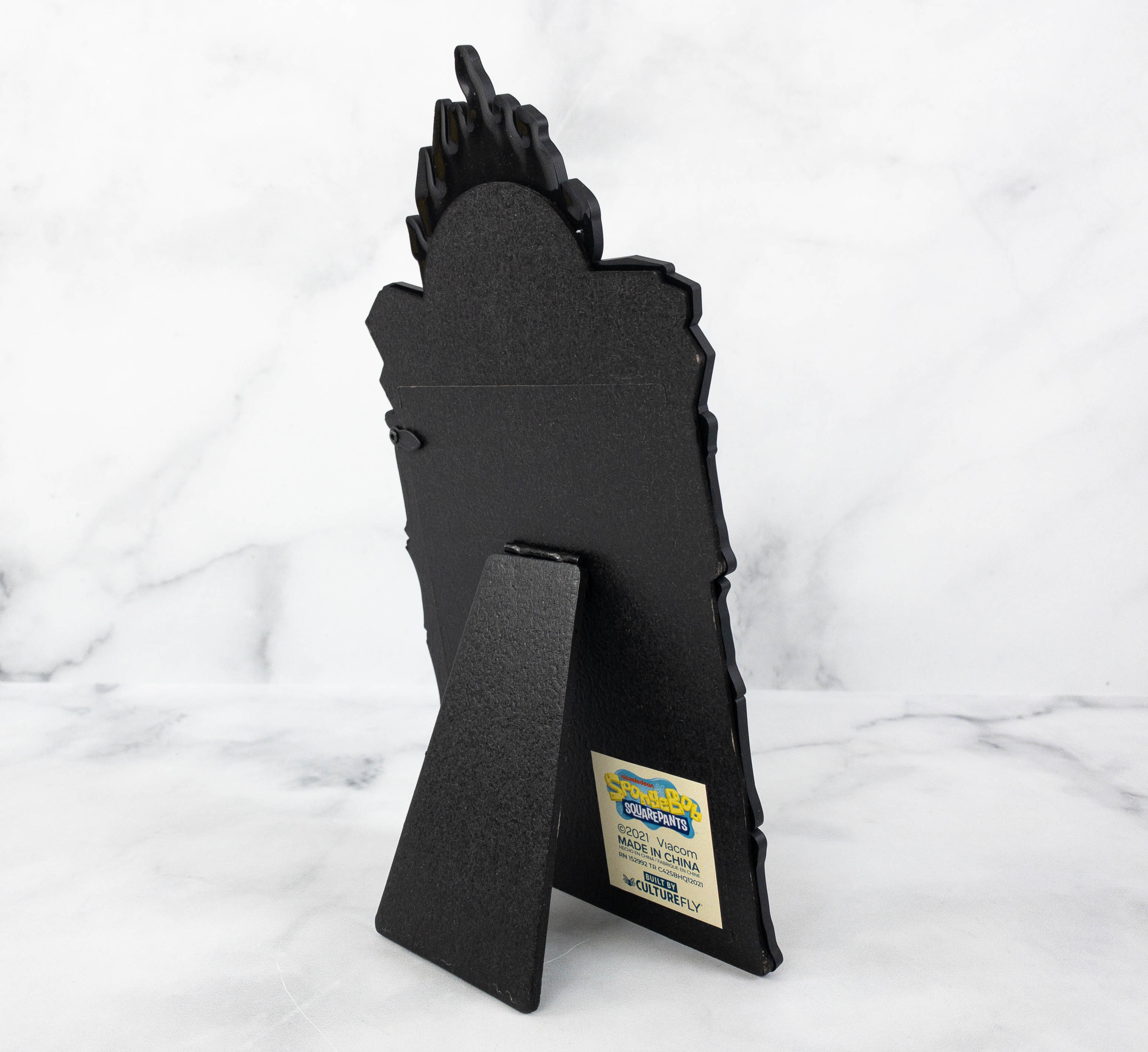 It even has a stand just in case you don't plan on hanging the frame on the wall.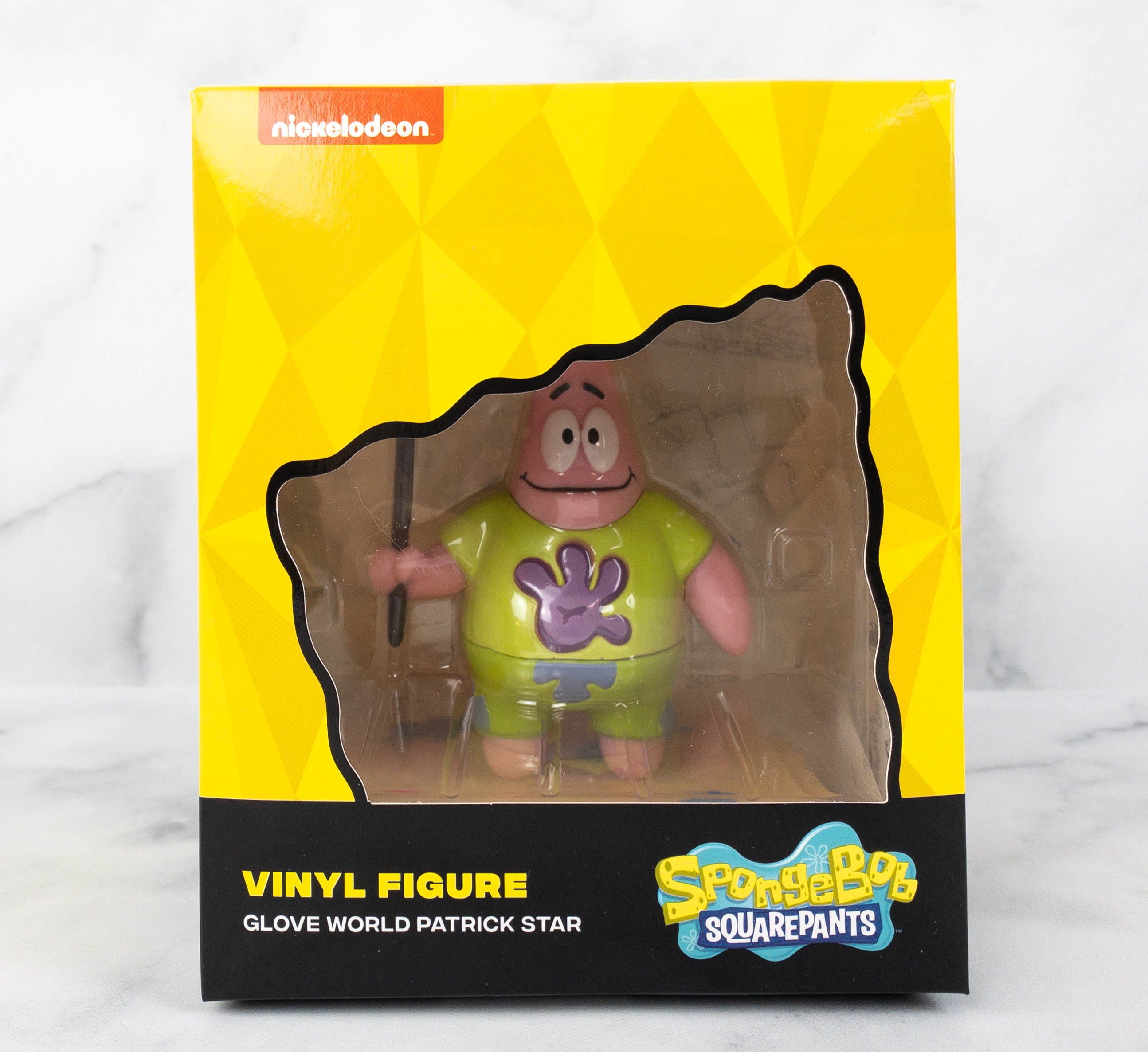 Patrick Vinyl Figure. This quarter's featured figure is Patrick Star in Glove World!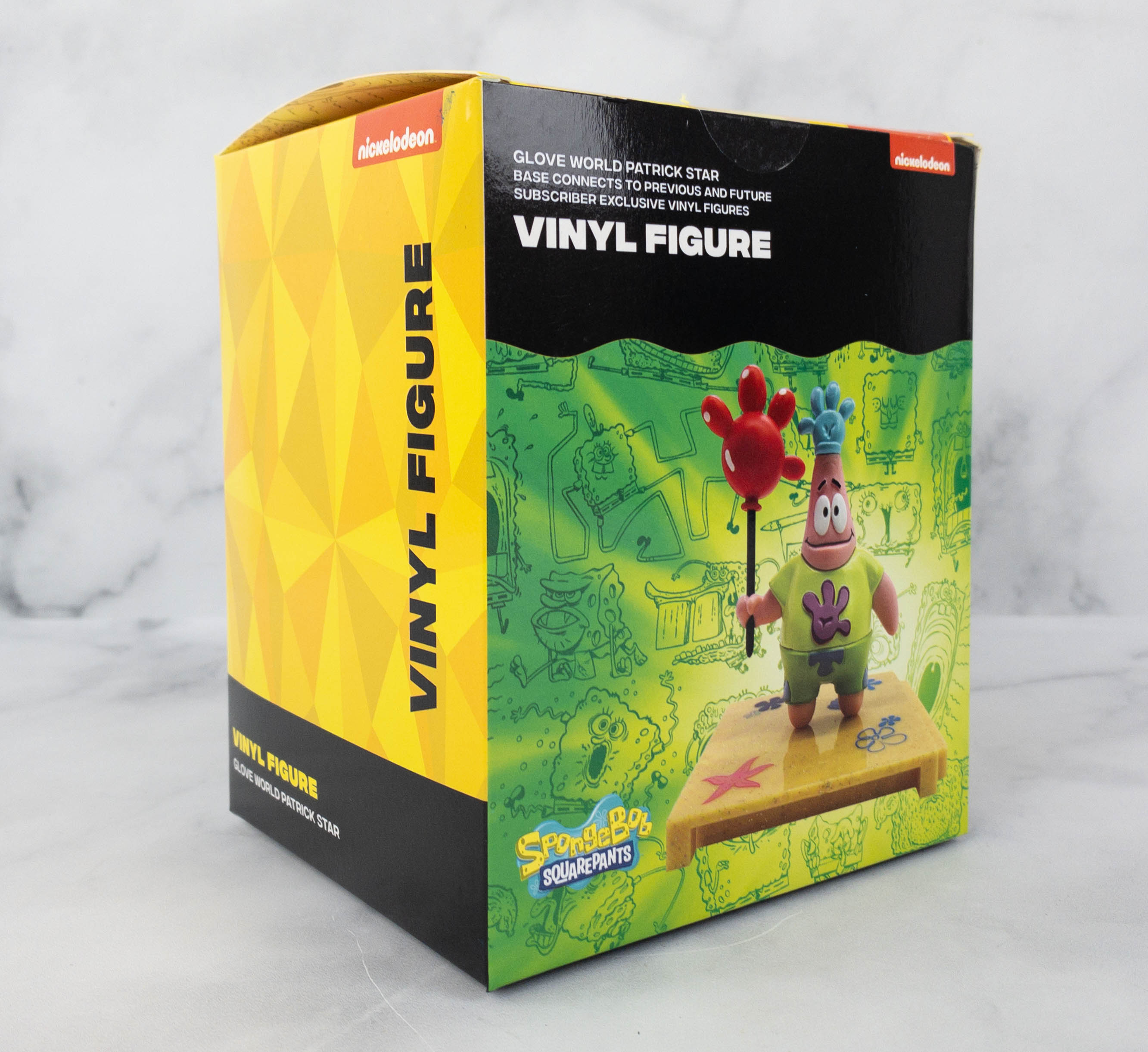 A photo of the figure is at the back part of the box.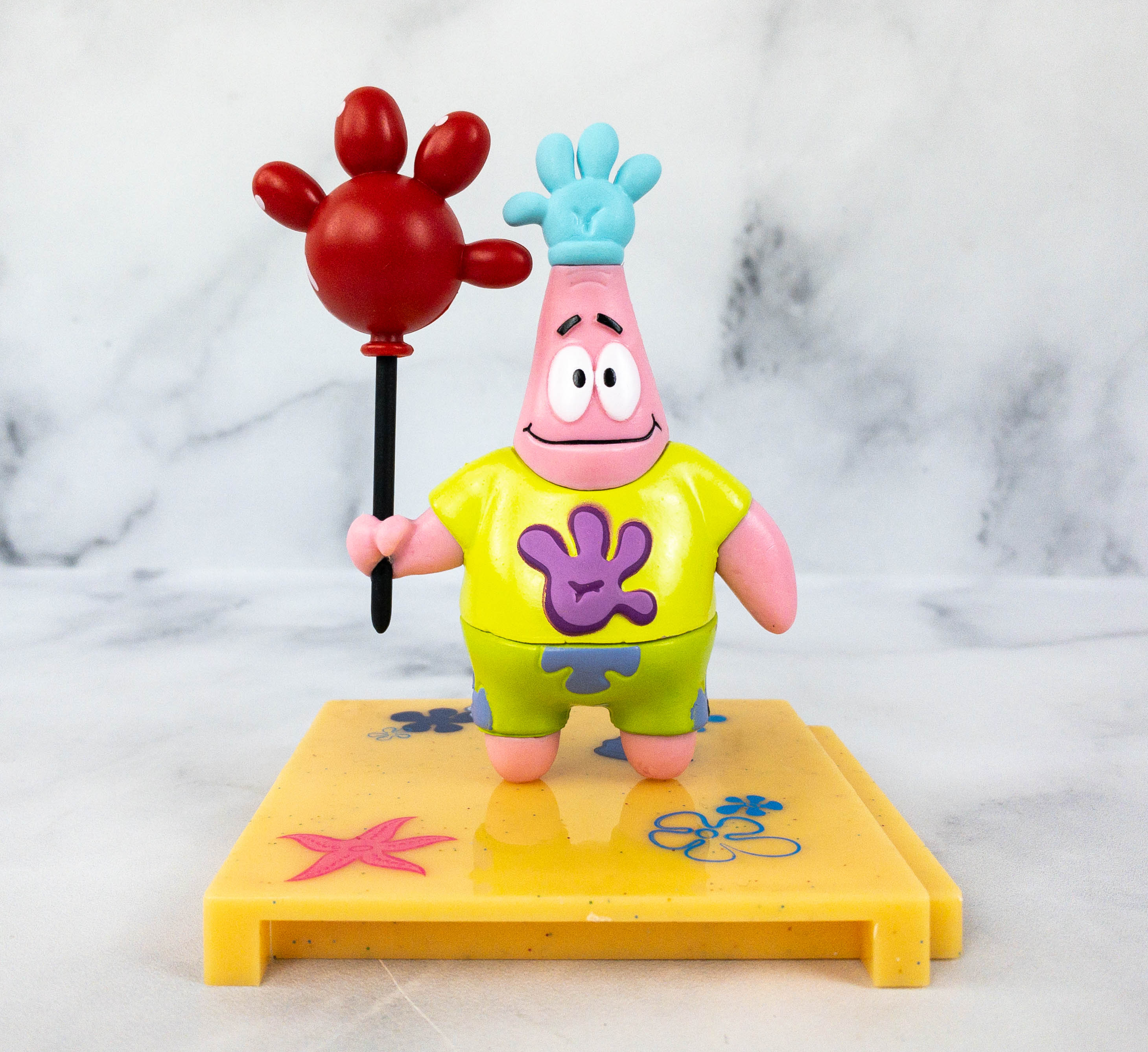 This is so adorable! Also, lots of Glove World souvenirs can be found on the figure, like the Glove World t-shirt, Glove World hat, and Glove World balloon!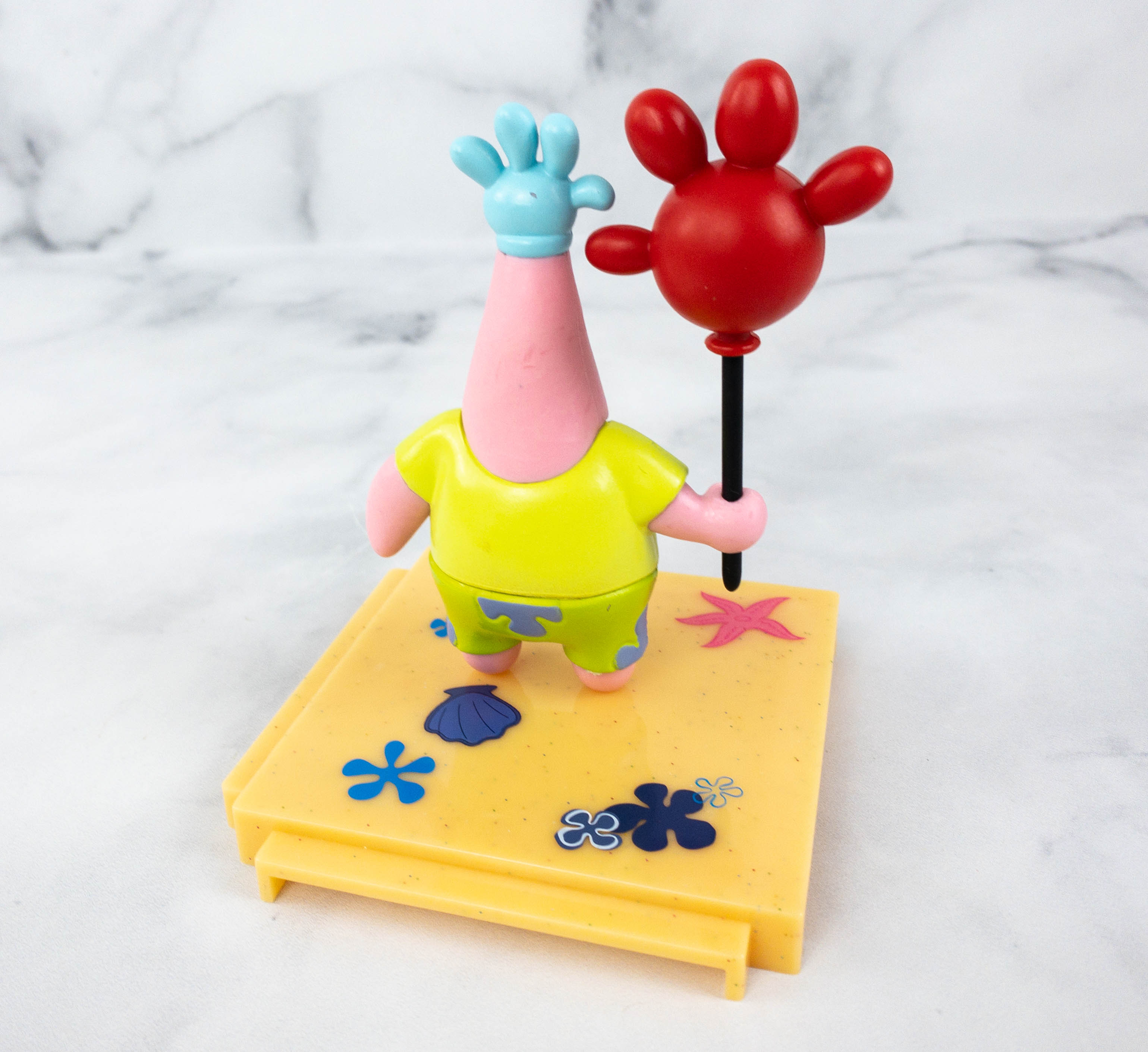 It even has its own base to allow the figure to stand on its own.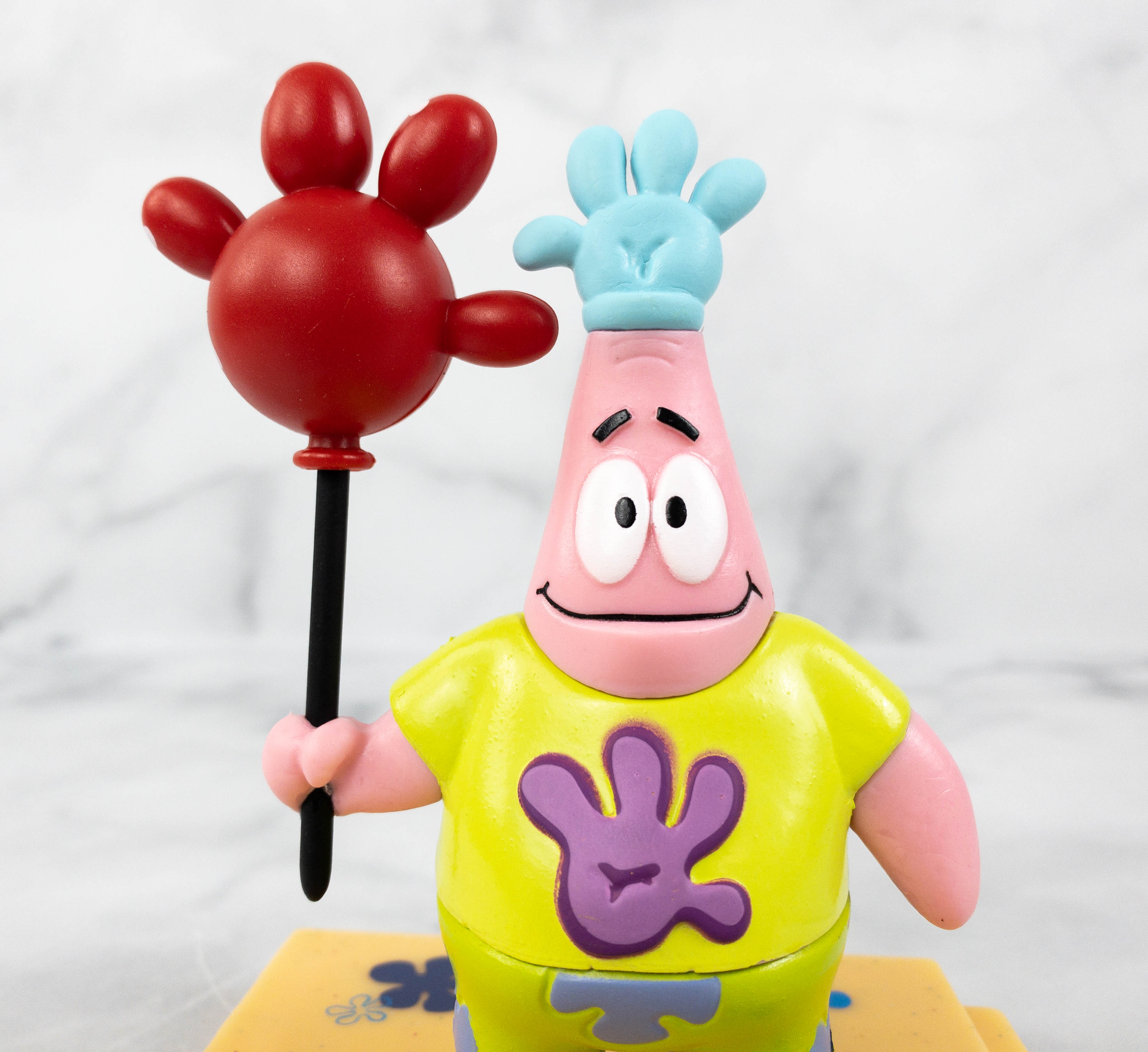 Patrick surely looks so happy! Look at that smile on his face!
Glovey Glove Plush. I also got a Glovey Glove plushie as seen on most Glove World episodes!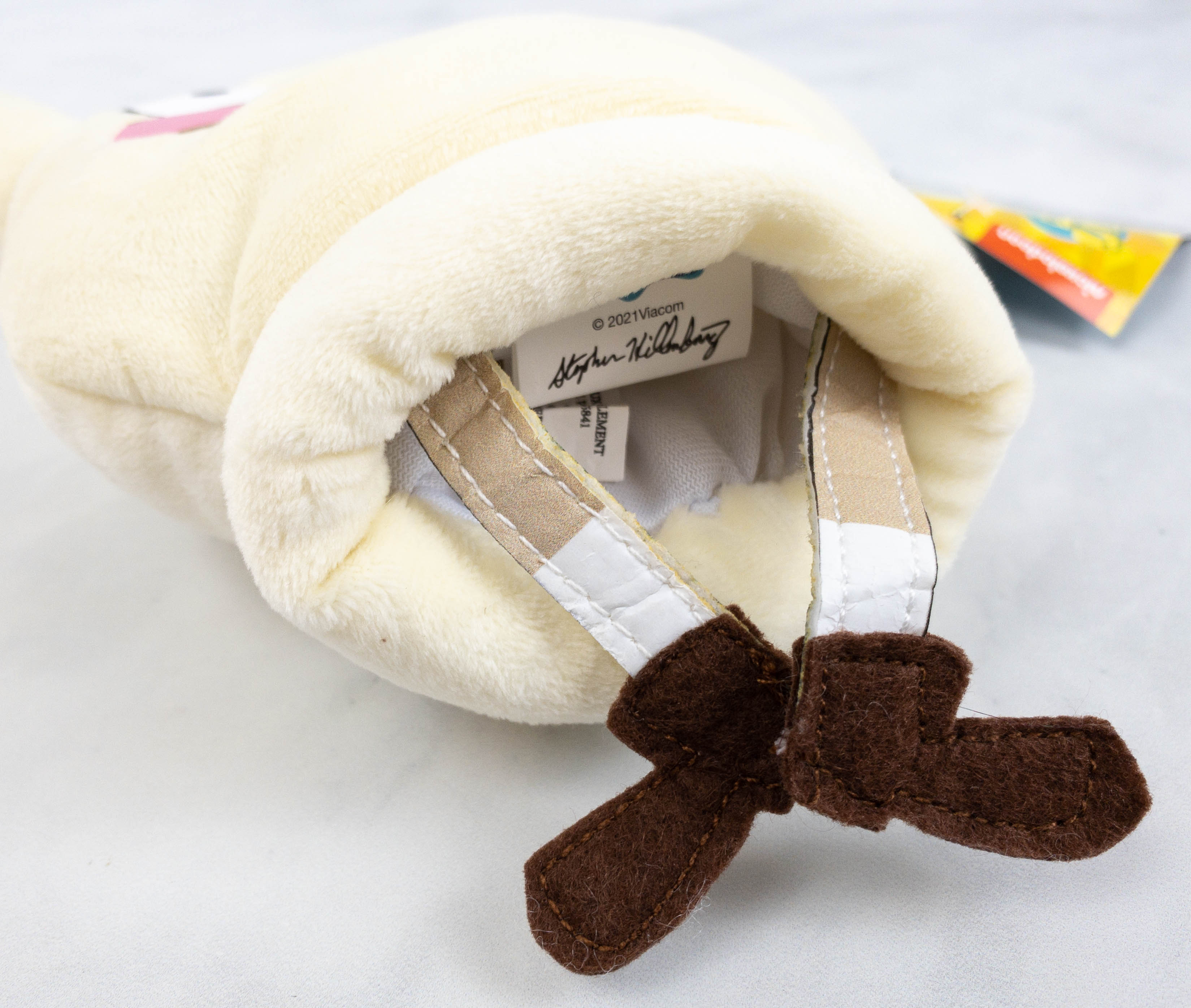 This plushie can also fit most hand sizes, making it a fun puppet to play with!
Glove World "Staff" Track Jacket. It's a replica of a Glove World staff jacket. This would be fun to wear to a costume party!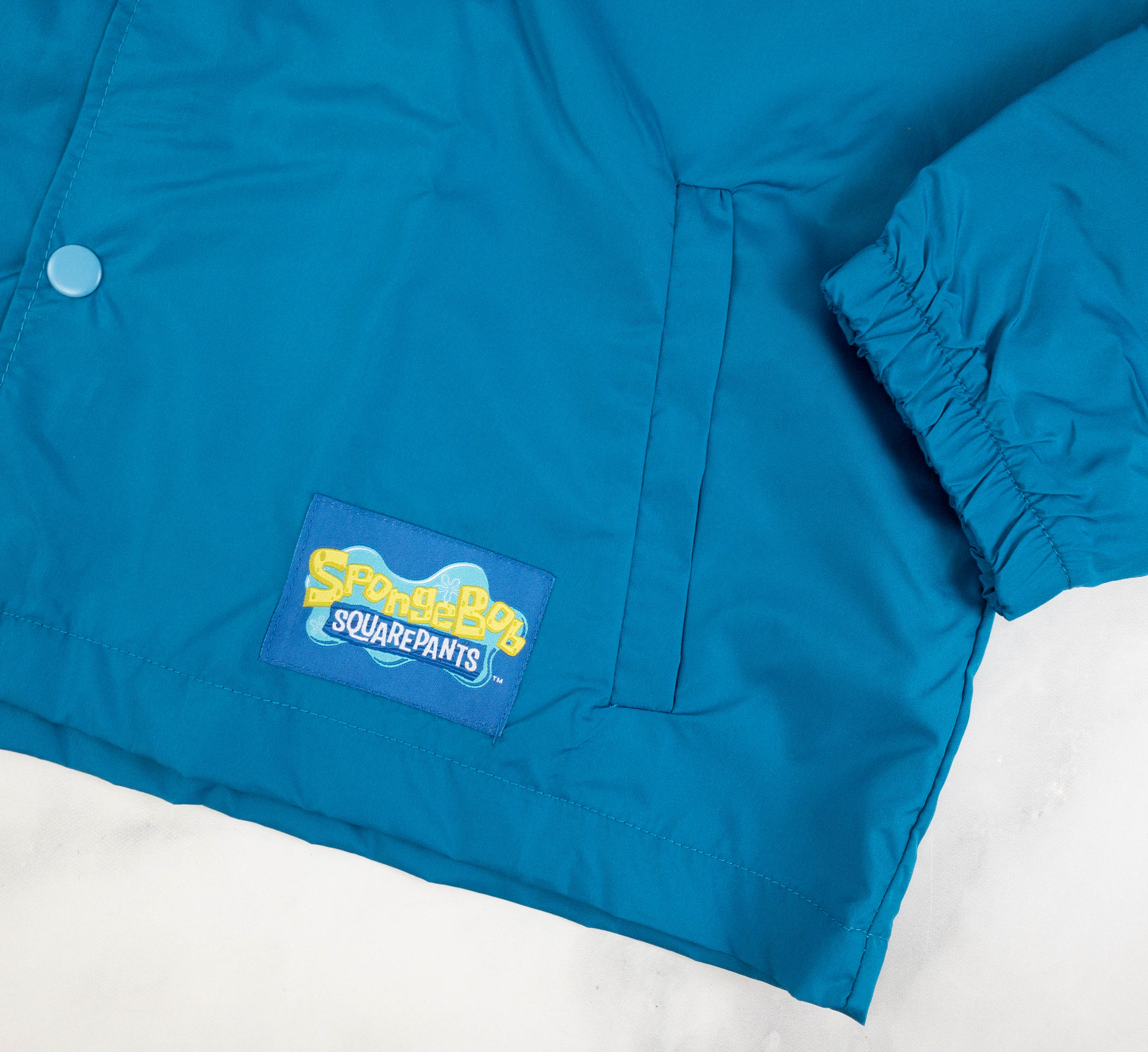 Spongebob Squarepants' brand tag is stitched at the bottom part of the jacket.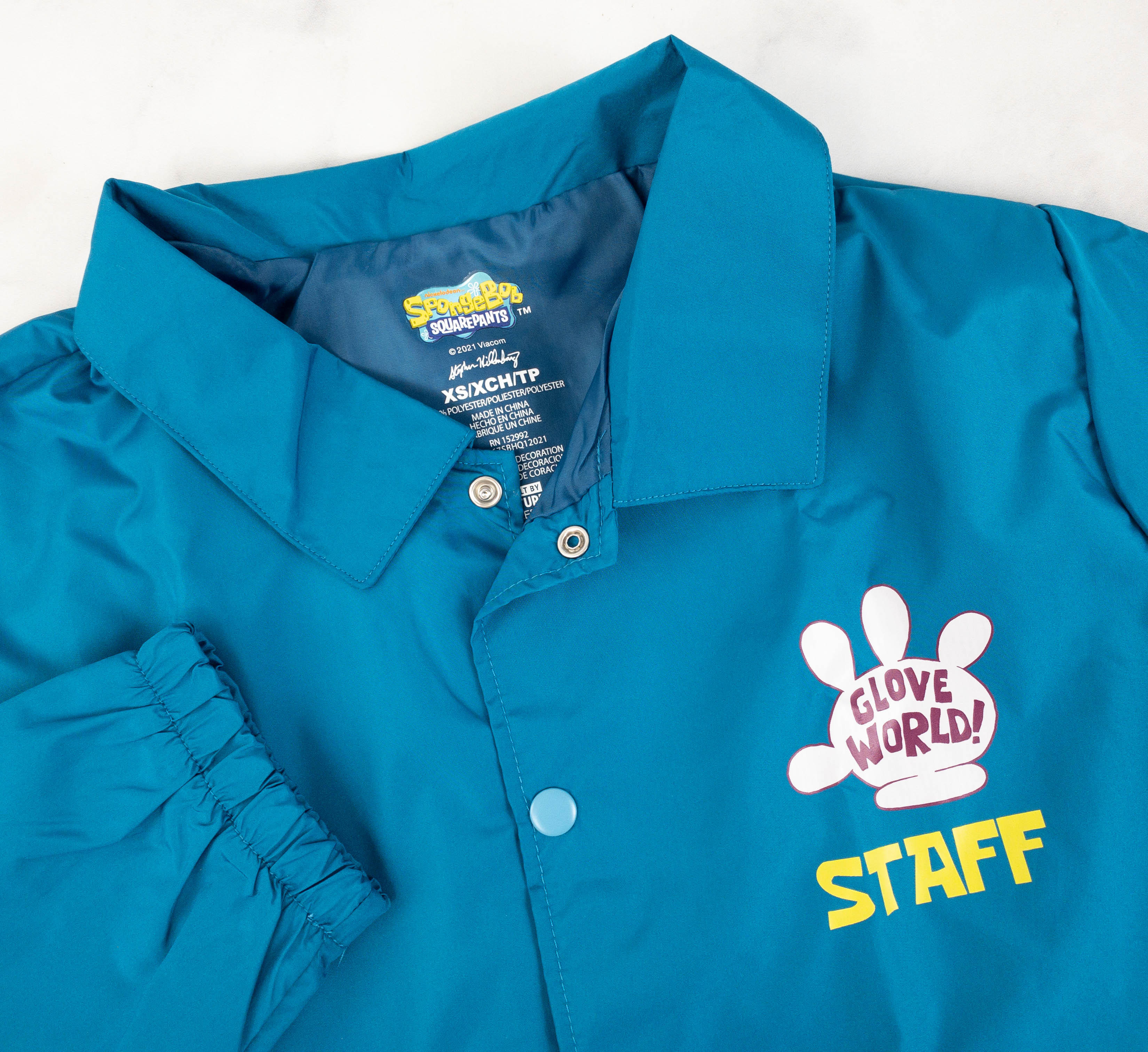 It even has a Glove World Staff printed at the front.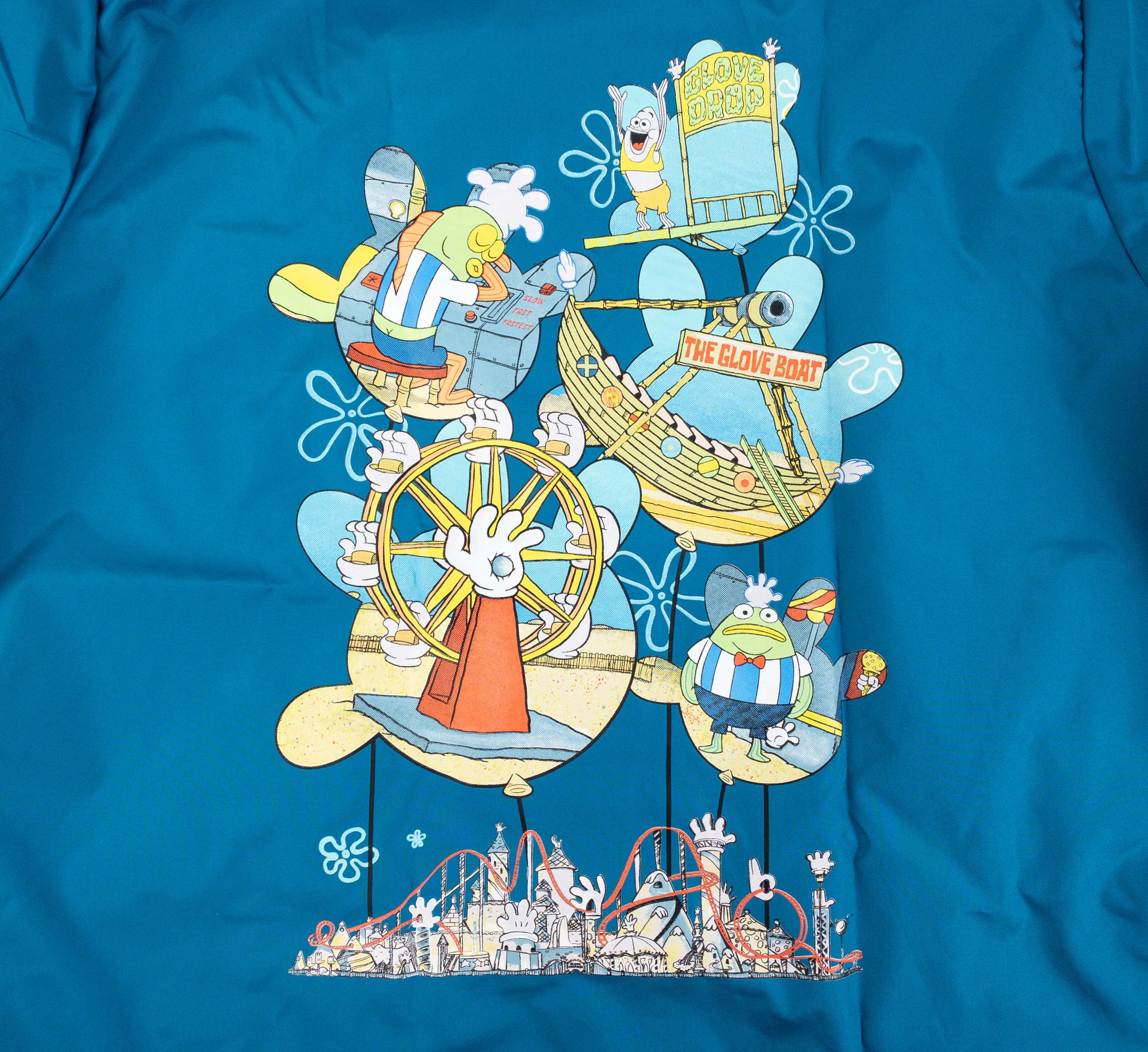 The back also has a print of several activities and characters that can be found in Glove World!
This quarter's box features Glove World, one of the most iconic places in Bikini Bottom. It includes a lot of high-quality merchandise and collectibles inspired by the location, including some wearables plus items for display. My favorite item would have to be the Glove World staff jacket! It's cute and unique, and it can even be a great conversation starter with a fellow SpongeBob fan. If you love SpongeBob, you can get new SpongeBob themed goodies every quarter through this subscription. They come up with different themes as well, such a fun way to reminisce over your favorite SpongeBob episodes!
What do you think of the Bikini Bottom Box?