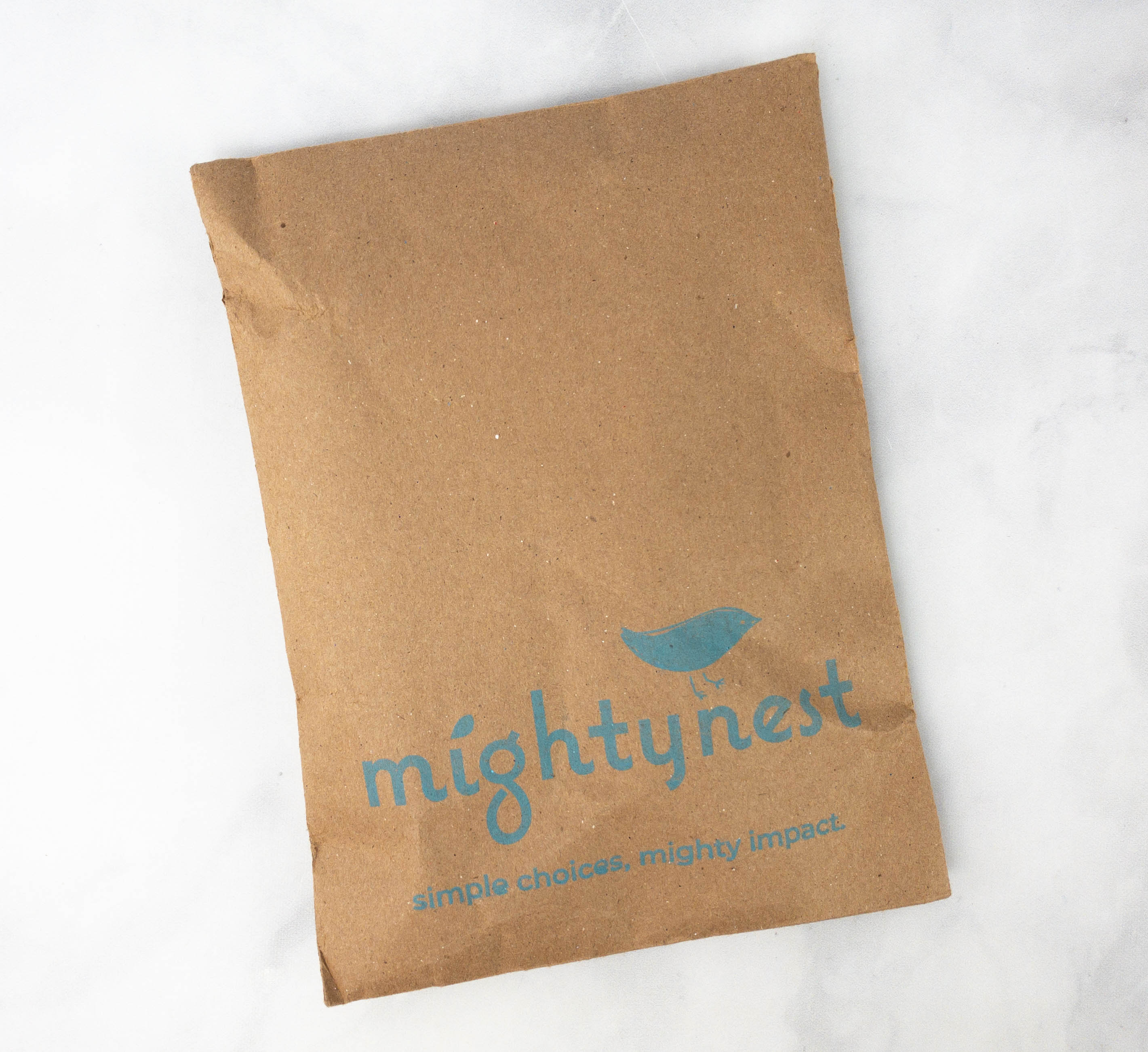 Mighty Fix is a monthly eco-friendly subscription from Mighty Nest that sends one item each month designed to help your family lead a healthy lifestyle. Subscriptions cost $11 a month, but there's a discount if you'll opt for an annual plan. Shipping is free and add-on items ship free, too.
DEAL: Get your first month for $3! Use coupon code  HELLOSUB3. Or, get 3 months free with an annual subscription (save $33)! Just use the coupon code FIXAYEAR to subscribe!
FYI – this subscription ships along with Mighty Body if you also subscribe to that. I totally love their environmentally conscious shipping practices.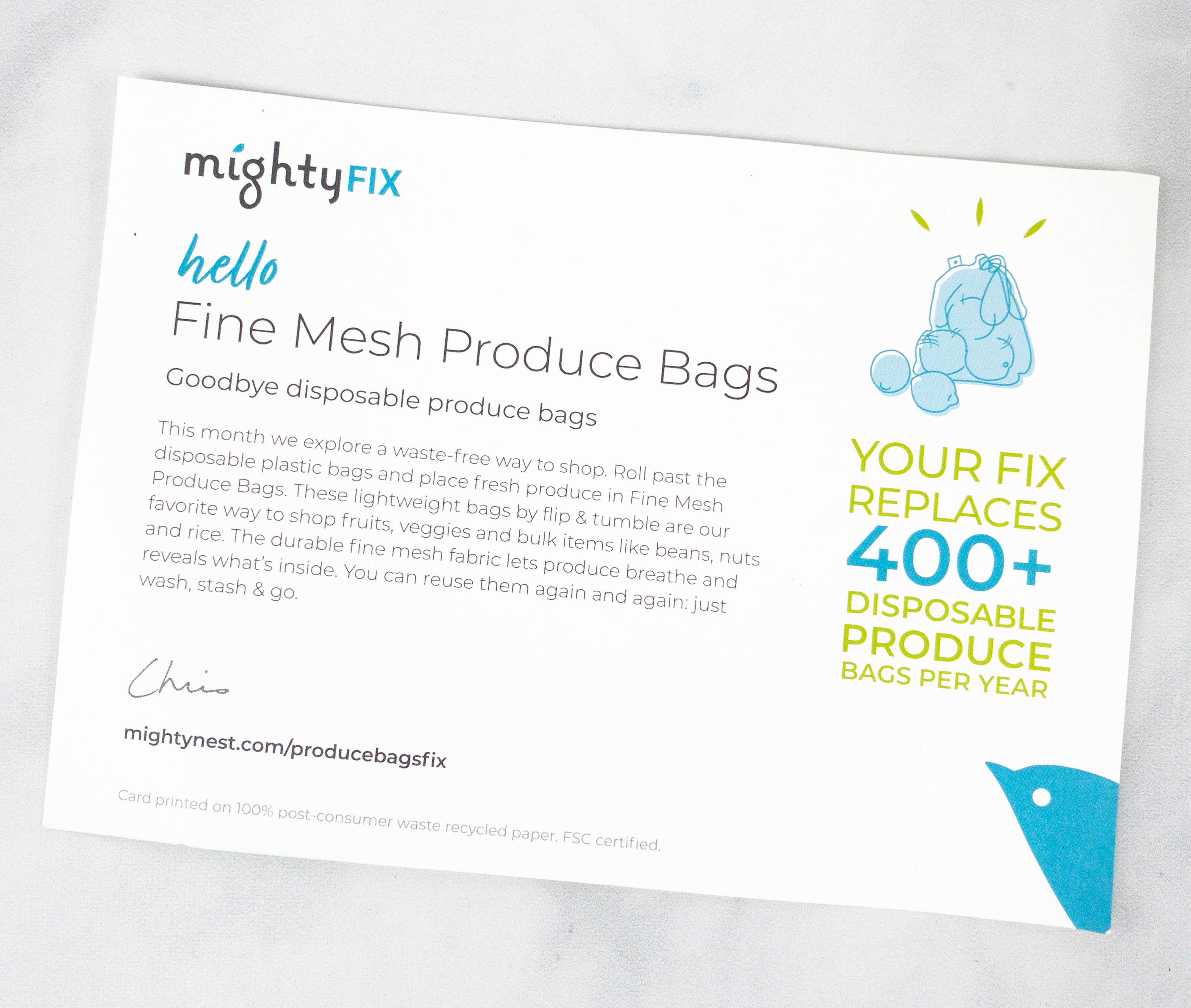 Here's a card containing information about this month's featured eco-friendly item.
There's even a list of what makes the item mighty, as well as usage and care tips.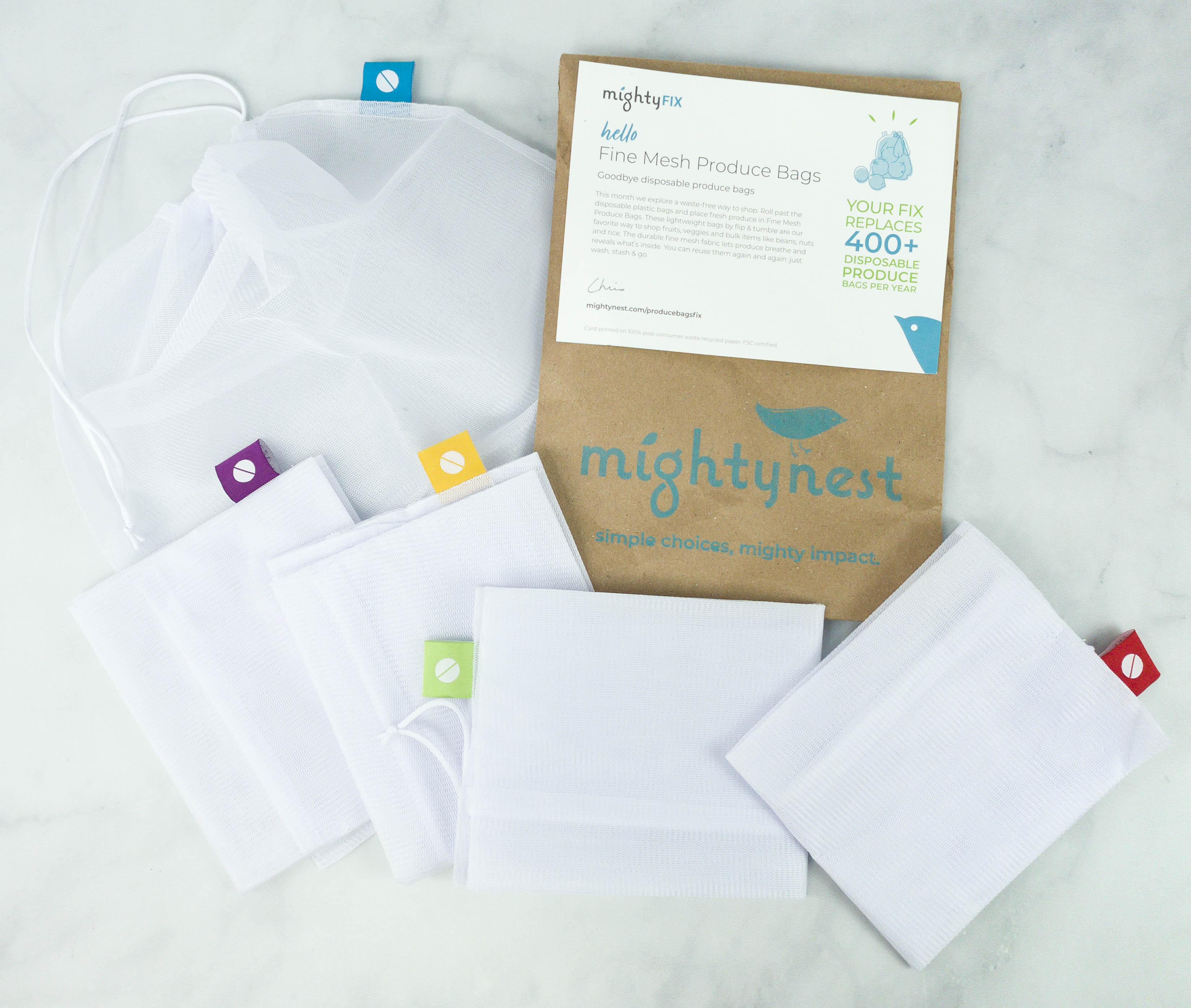 Everything in my package!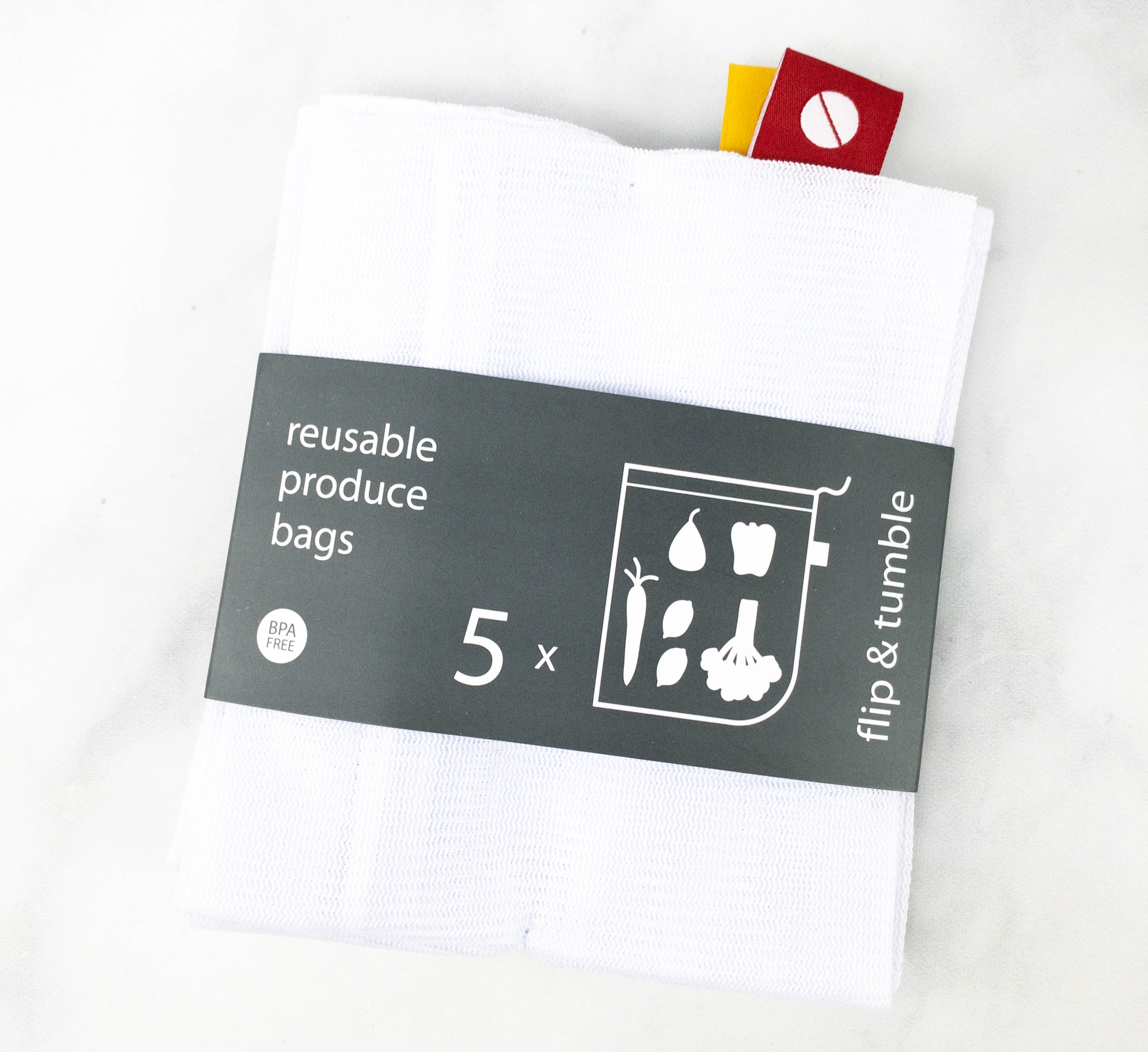 Fine Mesh Produce Bags ($13.99, $12.99 on Amazon) These eco-friendly bags are made from polyester fine mesh fabric and free from lead and heavy metals. They are able to resist mold build up and designed to be reused for a long time.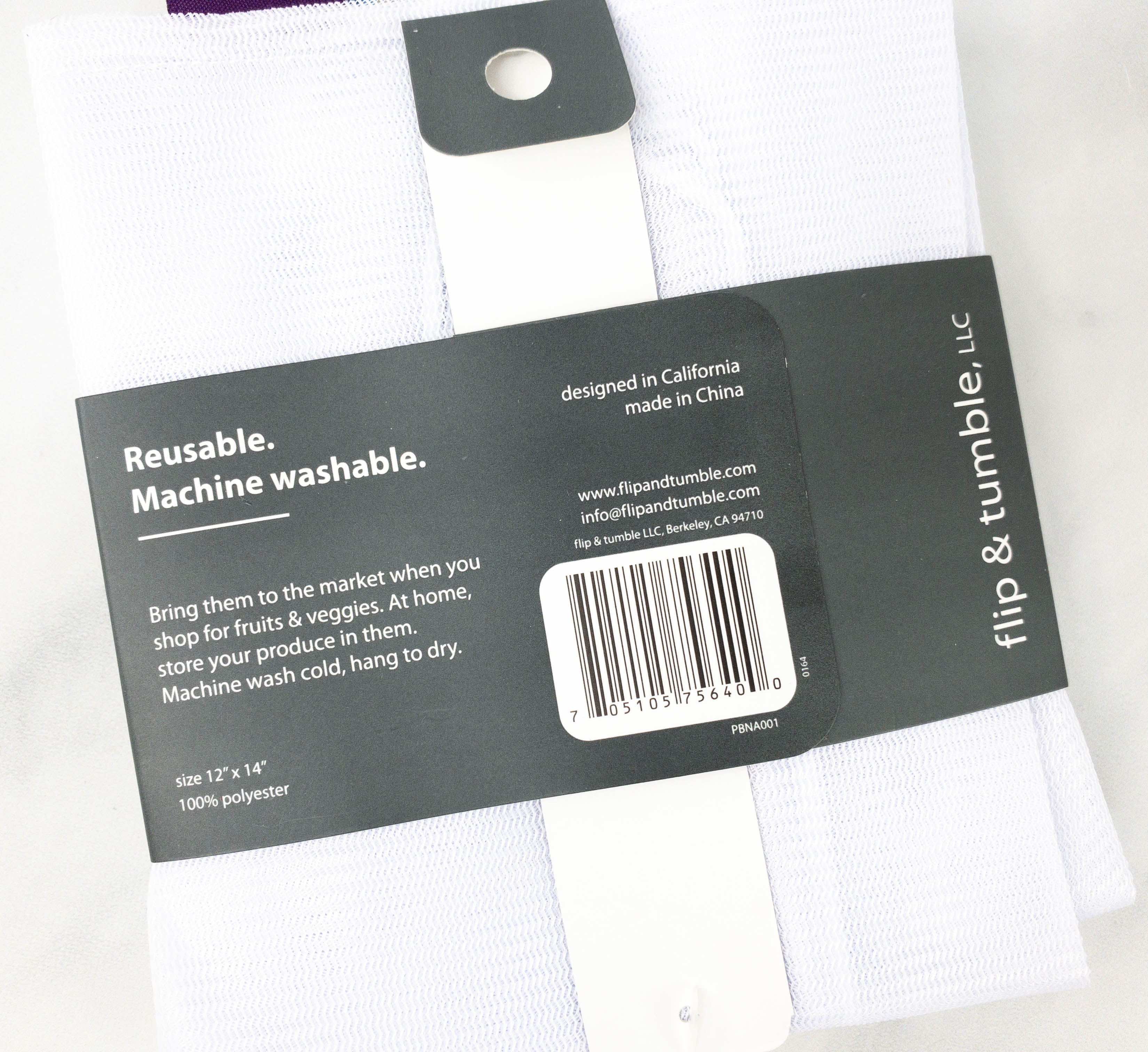 These bags are also machine washable, making them easy to clean after each use.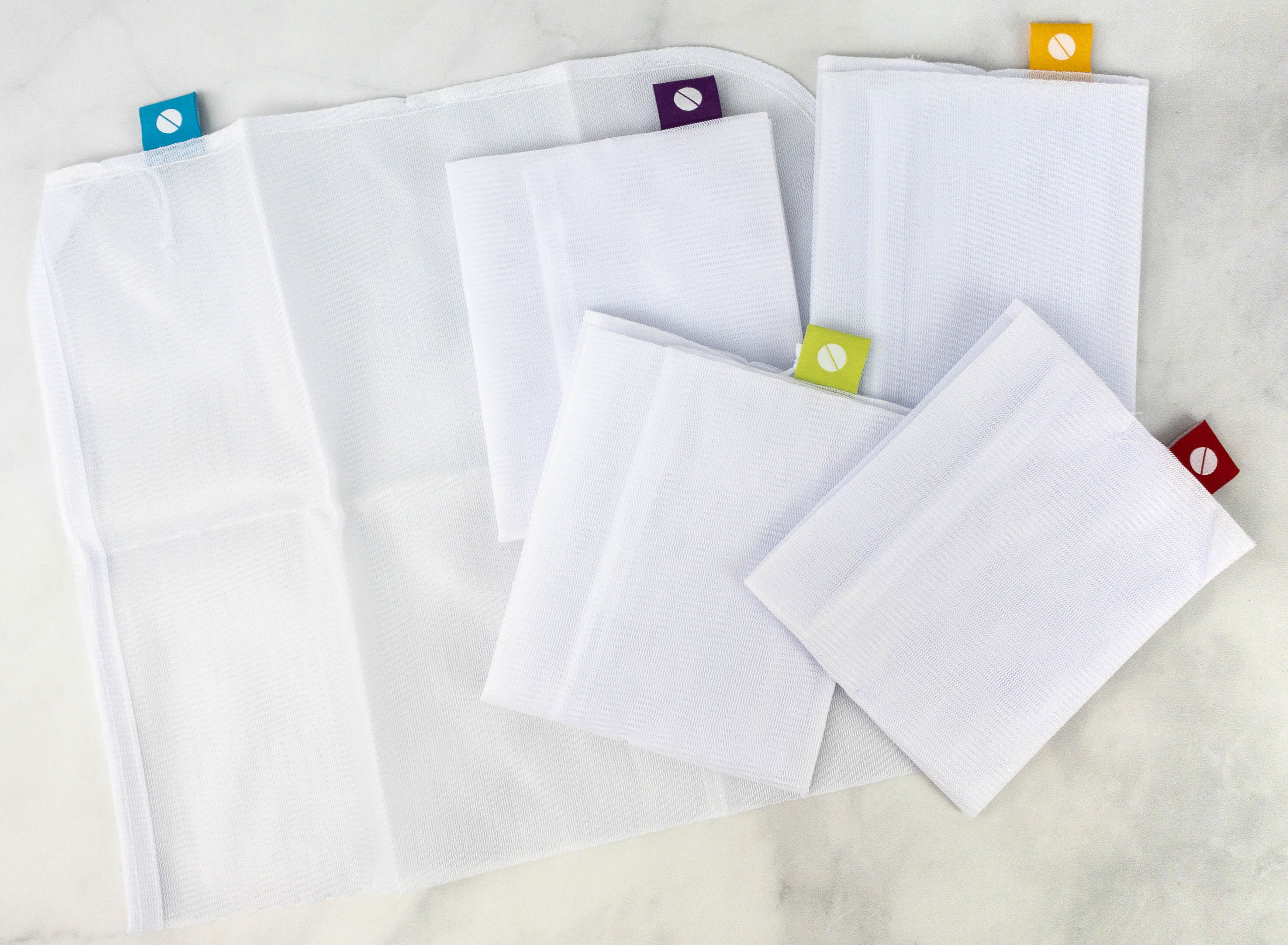 These bags are great for carrying fruits, vegetables, and other fresh produce. Each bag can hold bulky items, and they are even able to resist rips and damages.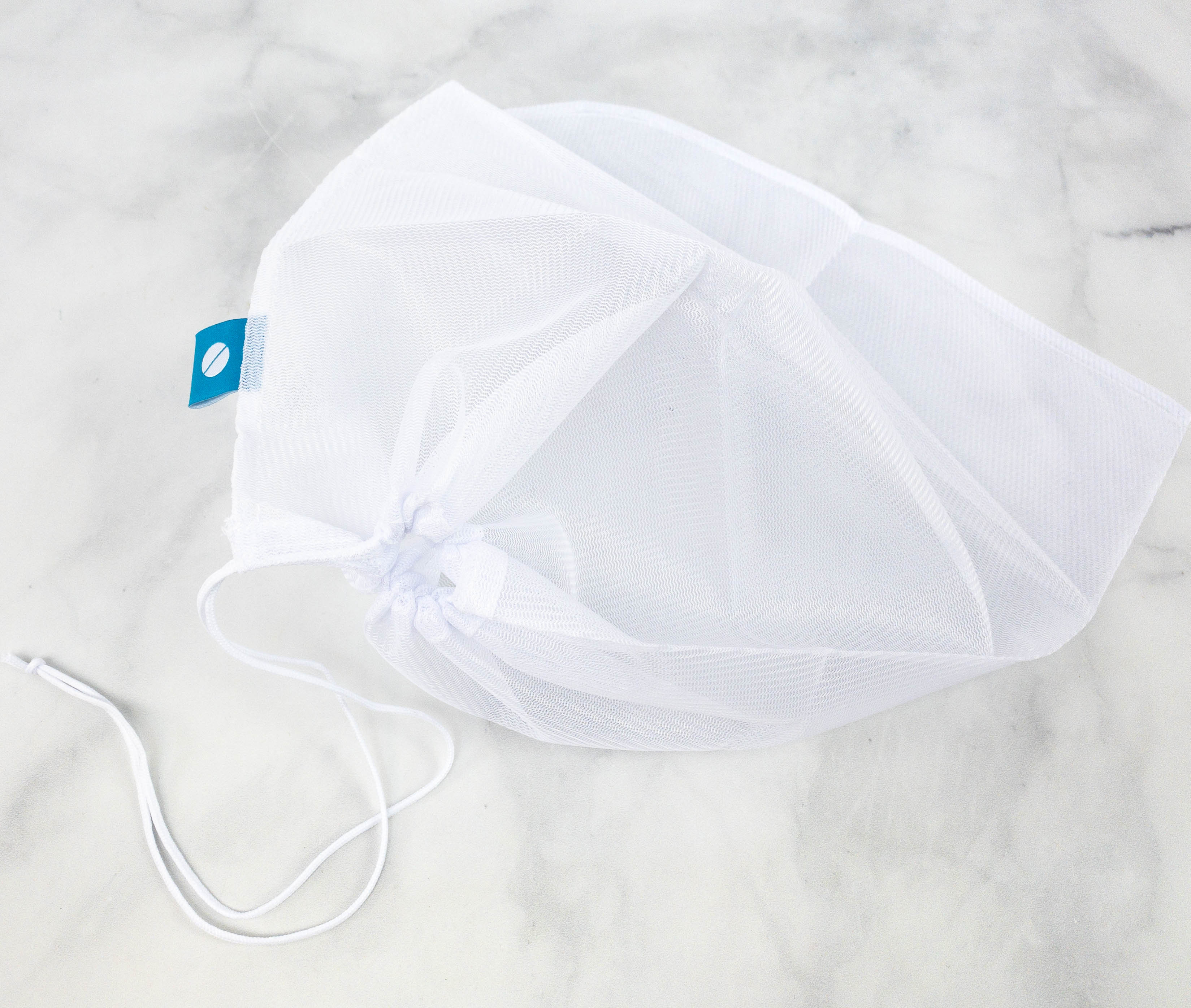 The mesh fabric allows you to easily see everything inside. It also provides excellent air circulation around all your delicate veggies.
This month's Mighty Fix item is the best alternative for disposable plastic bags. Aside from being eco-friendly, they are durable and safe to use. They are strong enough to hold bulky items and you don't even have to worry about rips. Whether you like shopping for produce or you're simply looking for an eco-friendly storage, these mesh bags are perfect. I'm pretty happy with my latest eco-friendly discovery! Mighty Fix is indeed a great companion for anyone looking to switch to a green lifestyle and it gives a good value for money since the retail item of the product is always higher than the cost of the subscription!
What do you think of Mighty Fix?