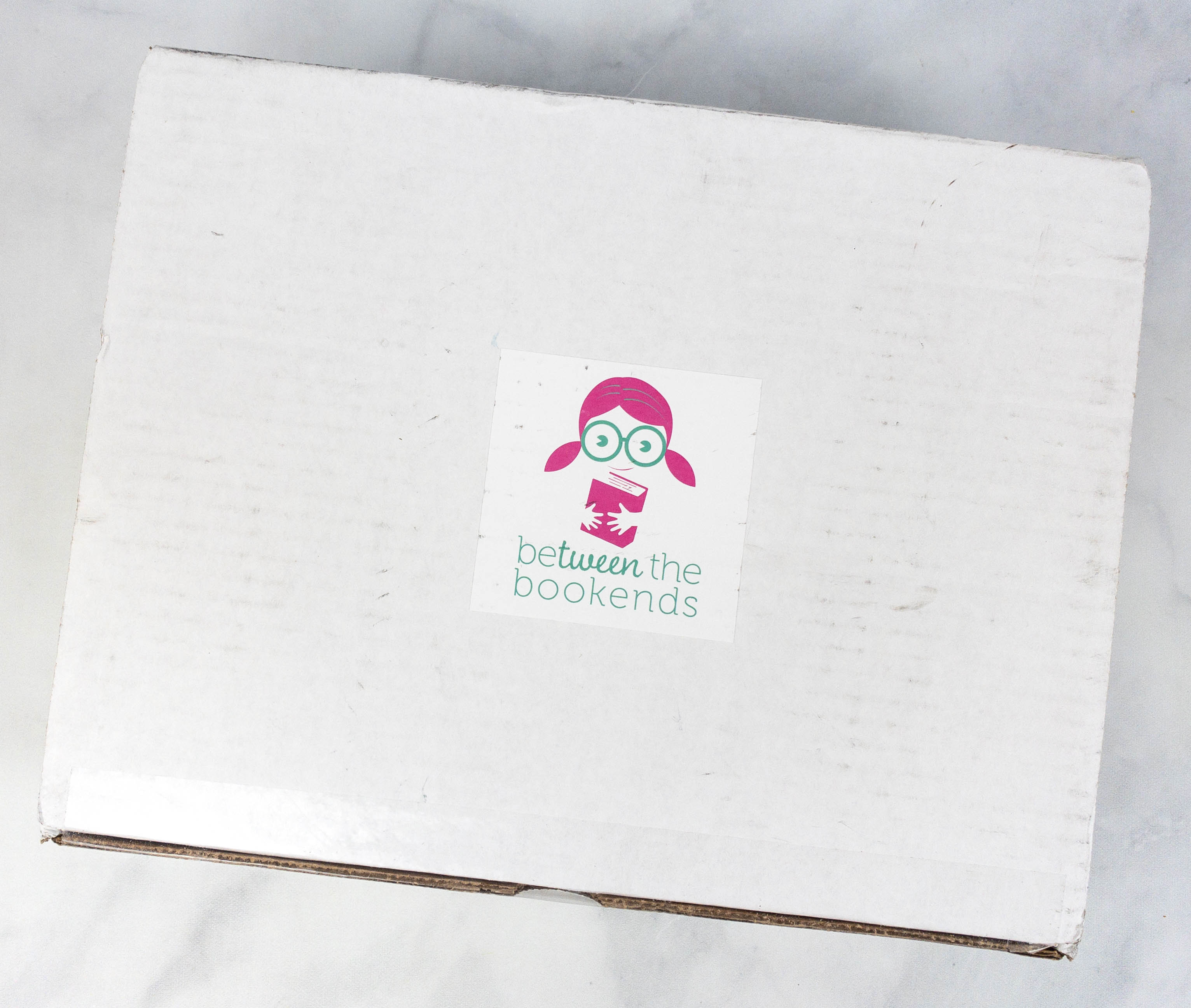 beTWEEN the Bookends is a monthly book and lifestyle box for tweens. There are 5 subscriptions available – the Tween Box for kids age 9-13 ($44.99) that includes 2-3 books plus 6-8 age-appropriate beauty and lifestyle items, the Mini Box ($29.99) that includes 1 book and 3-4 beauty and lifestyle items, the Early Readers Box for kids age 6-8 ($44.99) that comes with 2-3 books plus 6-8 age-appropriate beauty and lifestyle items, the Read to Me Box that comes with 2-3 picture + activity books plus 6-8 lifestyle items, the Just the Books Box ($19.99), and the Just the Stuff Box ($29.99). Shipping is FREE to the US, and $15 to Canada. This subscription box is curated by Jillian, who came up with the idea of a book subscription for tweens when she was 12. She created the box in hopes to keep girls reading for fun!
DEAL: Get 15% off on your first month on any subscription plans! Use coupon code HELLO15.
There are 2 age levels for this box – tween, and early reader. This is the tween version!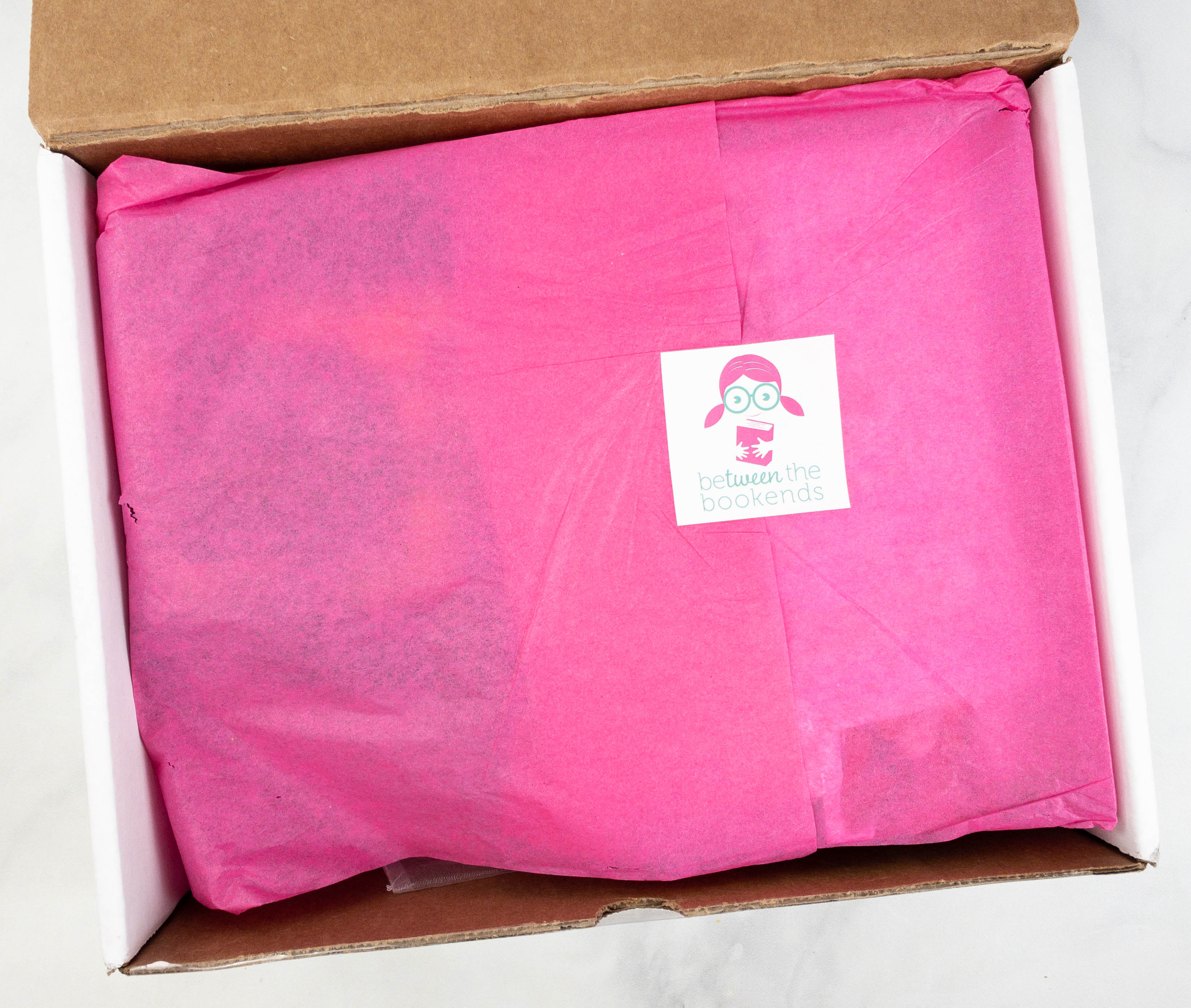 The items were packed in a simple white box. They were also wrapped in pink tissue paper, sealed with a Between the Bookends sticker.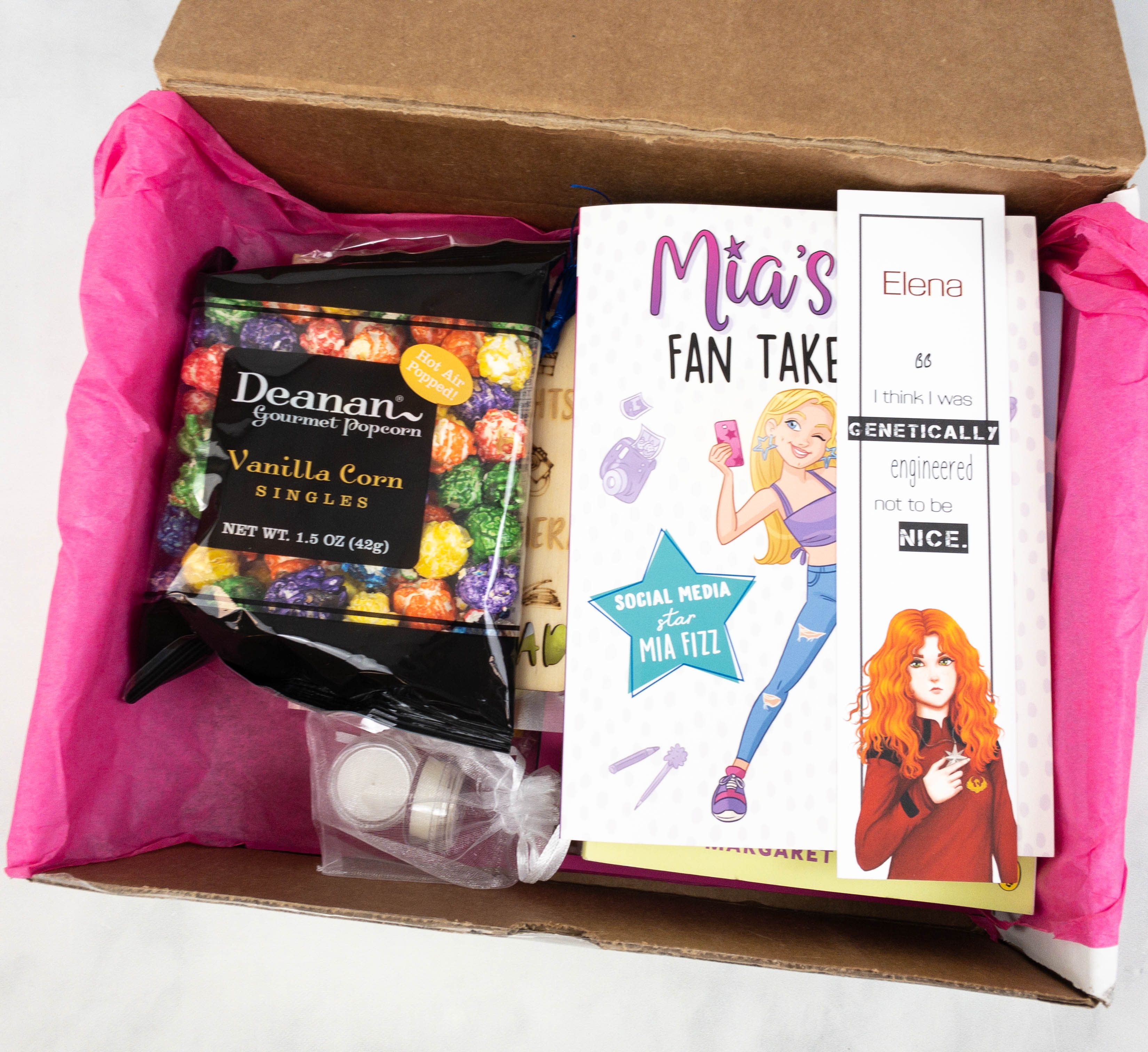 There's a lot of cute items inside!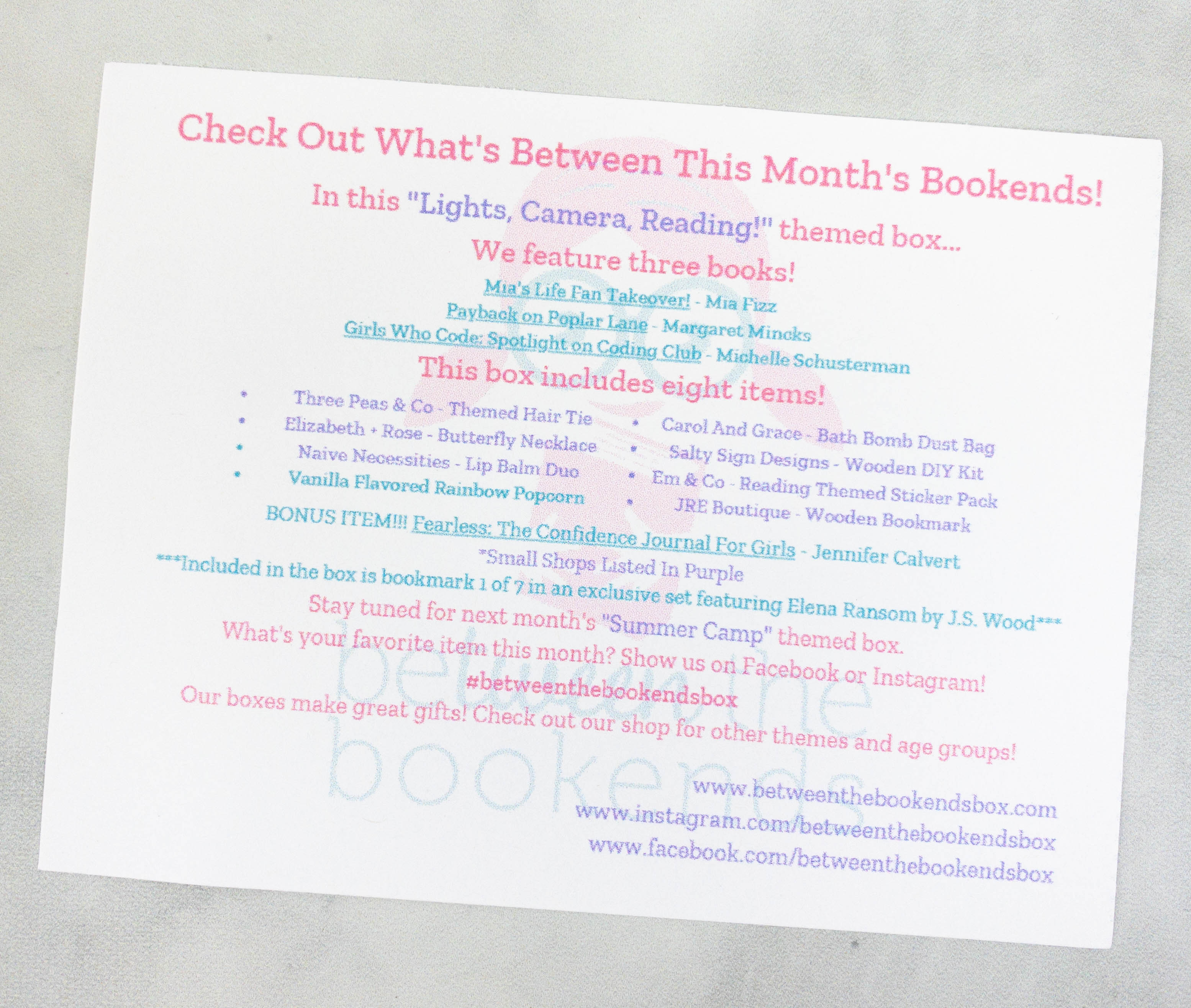 There's also a card that tells us about what's inside the box.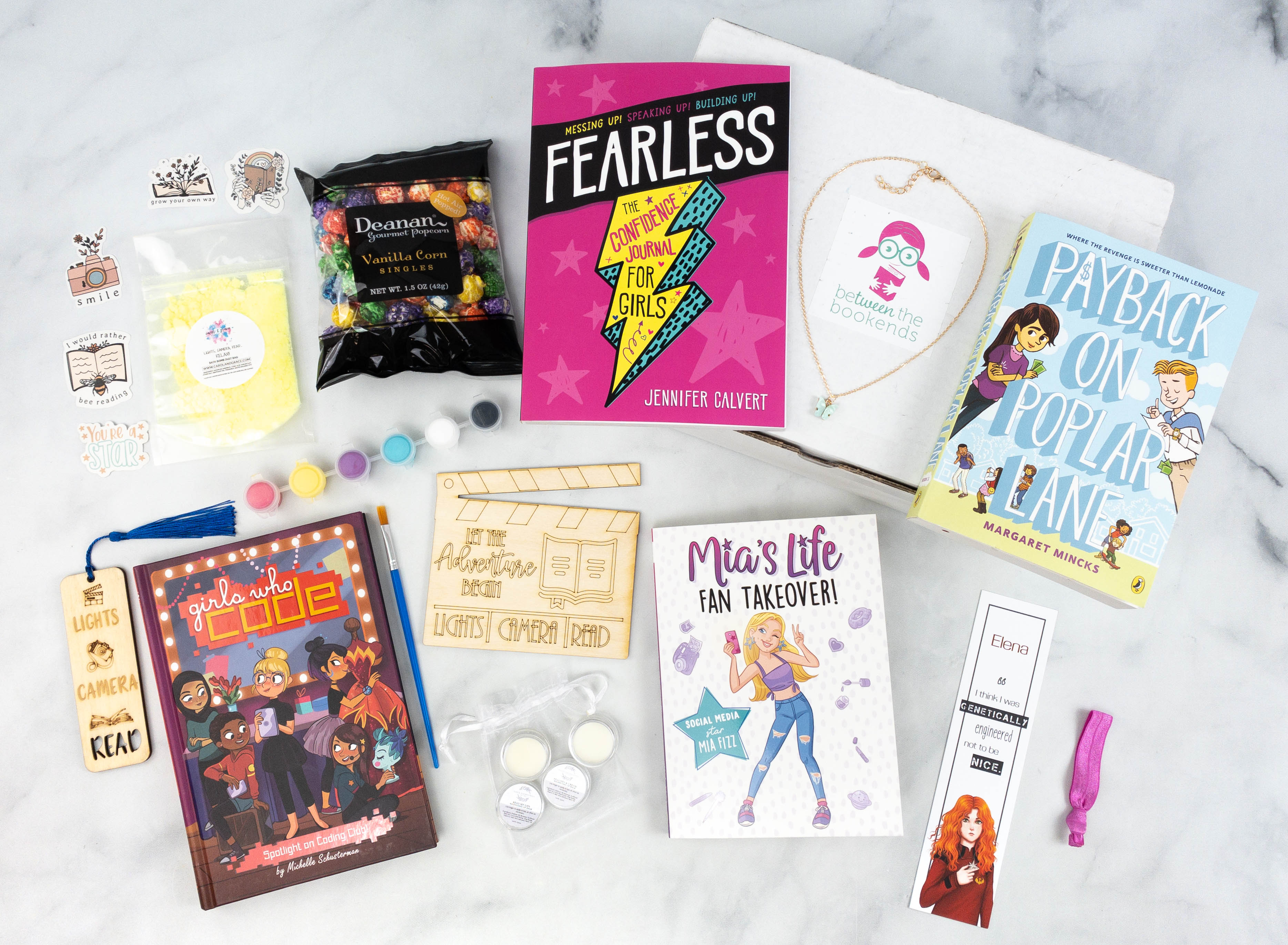 Everything in my box!
Bookmark. This bookmark is contains a quote from Elena Ransom:
I think I was genetically engineered not to be nice.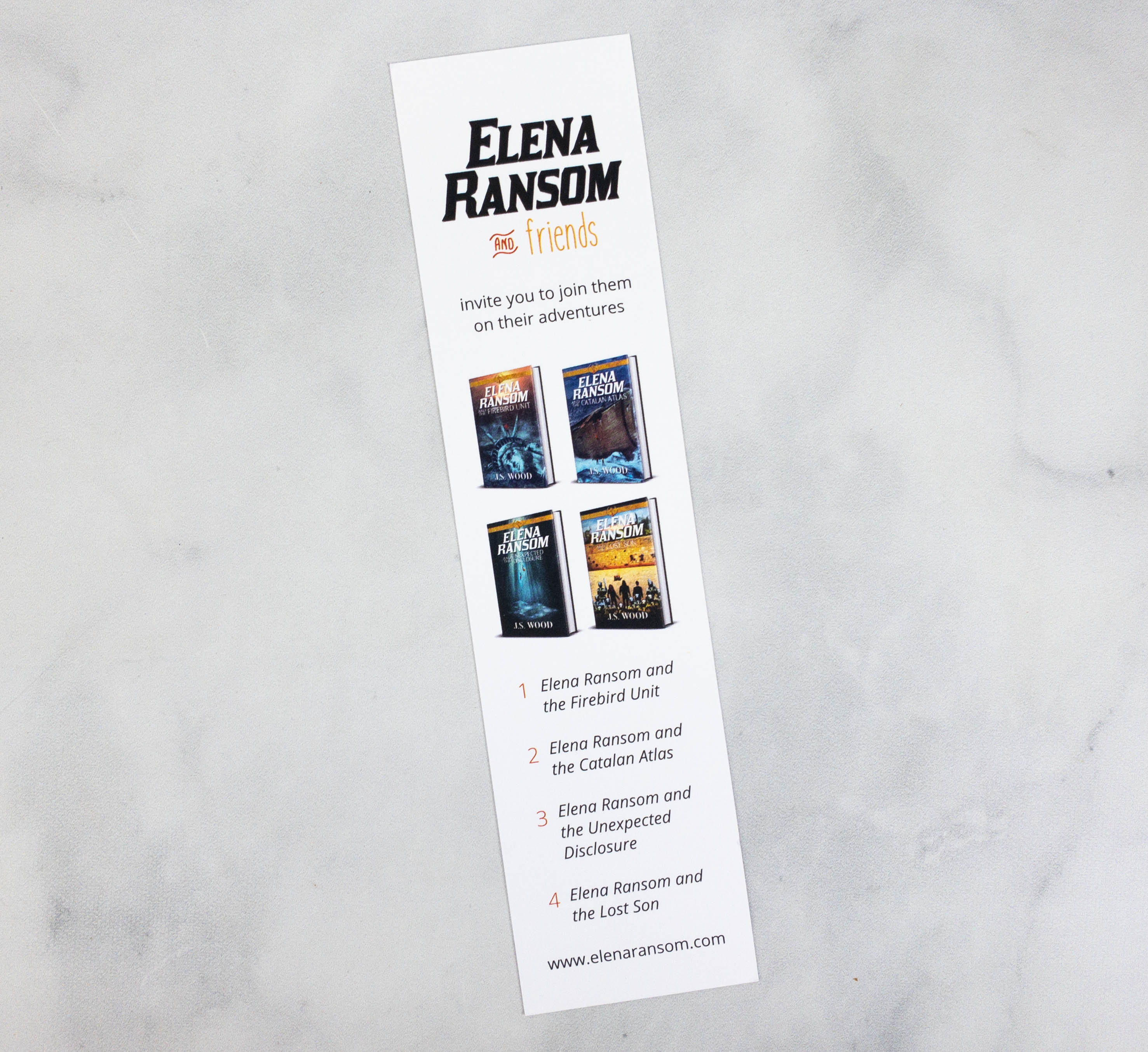 At the back, it features a little sneak peek of the other books in the Elena Ransom series.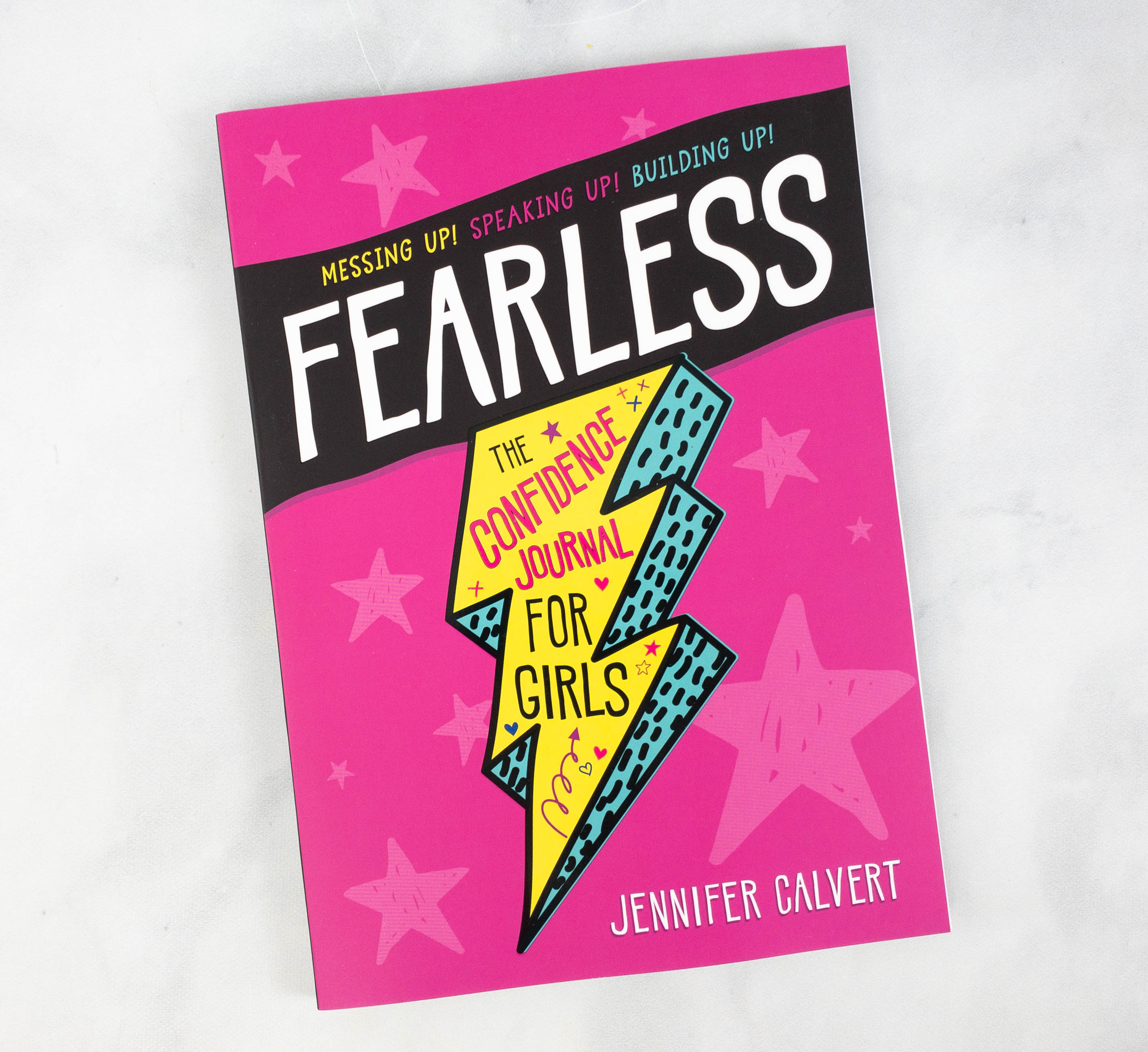 Fearless: The Confidence Journal for Girls by Jennifer Calvert ($13.28)
Embrace the quirky imperfections and amazing spirit that make you unique!

Fearless is a guided journal that lets your true self glow. When you have something to say but don't know where to start, here you'll find pages packed with inspiration. From funny and uplifting quotations to thought-provoking journaling ideas, you can scribble on, scratch out, and journal your way through prompts that let you reflect on all the good things, the bad things, and the incredible things to come. Find your own fearless way to be yourself, boost your personal superpowers, and radiate confidence.

• Explore more than 60 journaling prompts that highlight your amazing qualities.
• It's okay to mess up! Leave your worries on the page.
• Love your imperfections, oddities, and strengths and feel fearlessly great!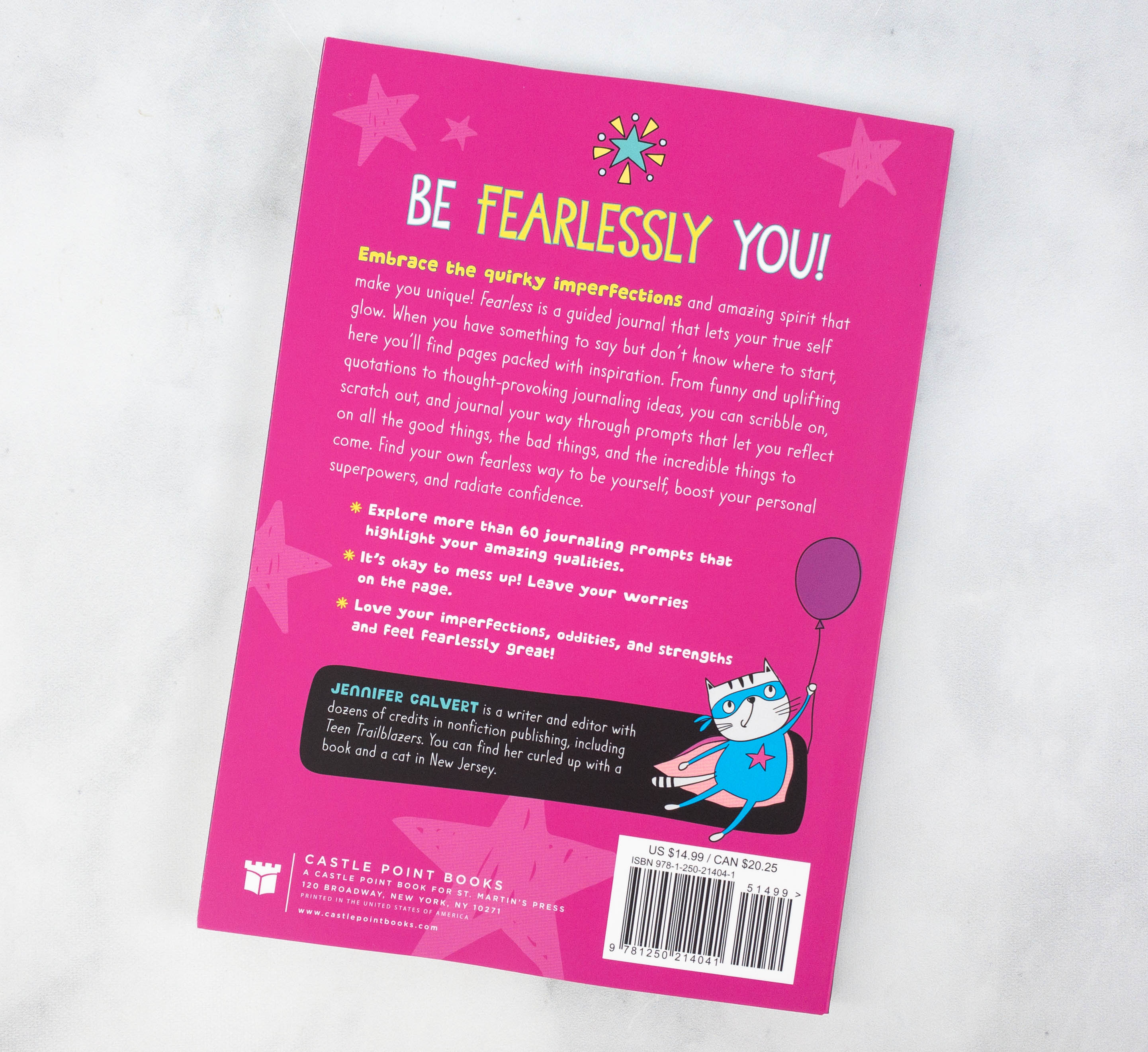 This is a fun guided journal for tweens, with positive messages that help motivate them to be embrace themselves and be confident in who they are.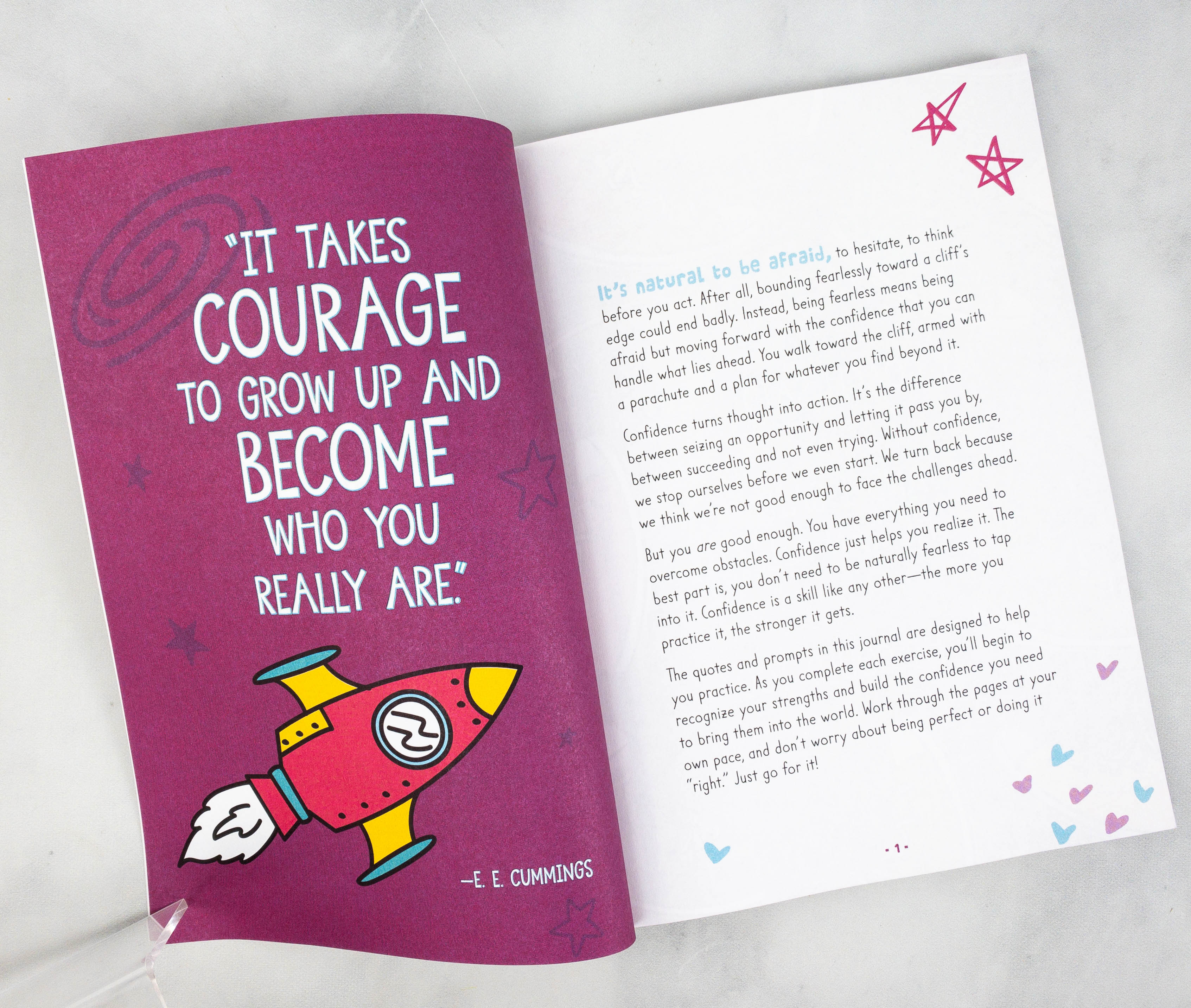 Some pages feature colorful artworks with motivational quotes.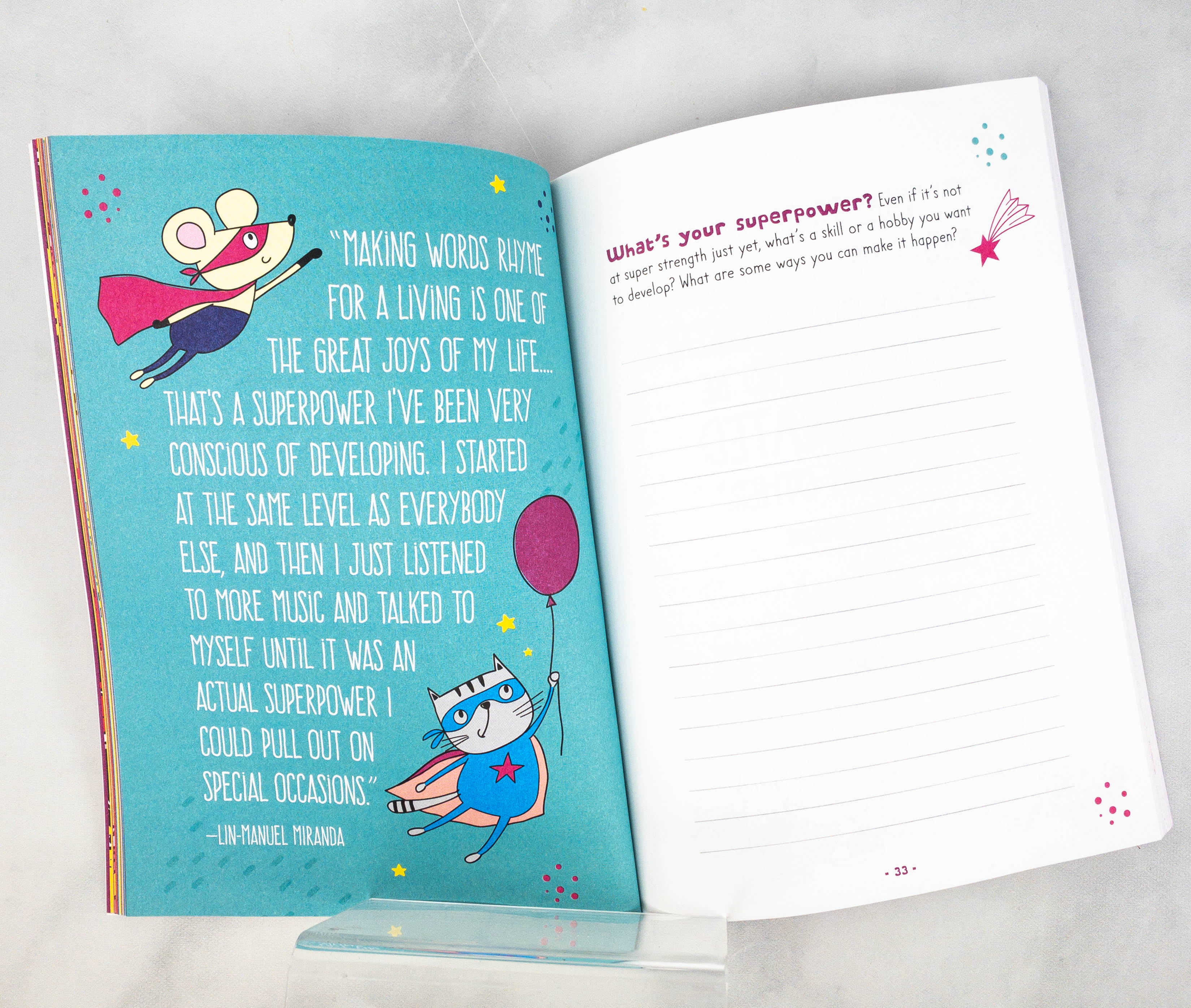 There are over 60 prompts in this journal, with enough space where kids can write down their own thoughts and reflections.
Spotlight on Coding Club! Girls Who Code by Michelle Schusterman ($12.25)
Perfect for fans of The Babysitters Club and anyone interested in computer science, this series is published in partnership with the organization Girls Who Code!

It's almost time for the talent show at school, and Erin couldn't be more excited. It's her time to take center stage! Plus, she and her friends from coding club are putting together an awesome coding program for the show.

But Erin has a big secret: she has anxiety. And when things start piling up at home and school, she starts having trouble handling everything. Her friends from coding club have always been there for her, but will they be as understanding when the going gets tough? Sometimes in coding–like in friendship–things don't go exactly as planned, but the outcome can be even better than you'd imagined.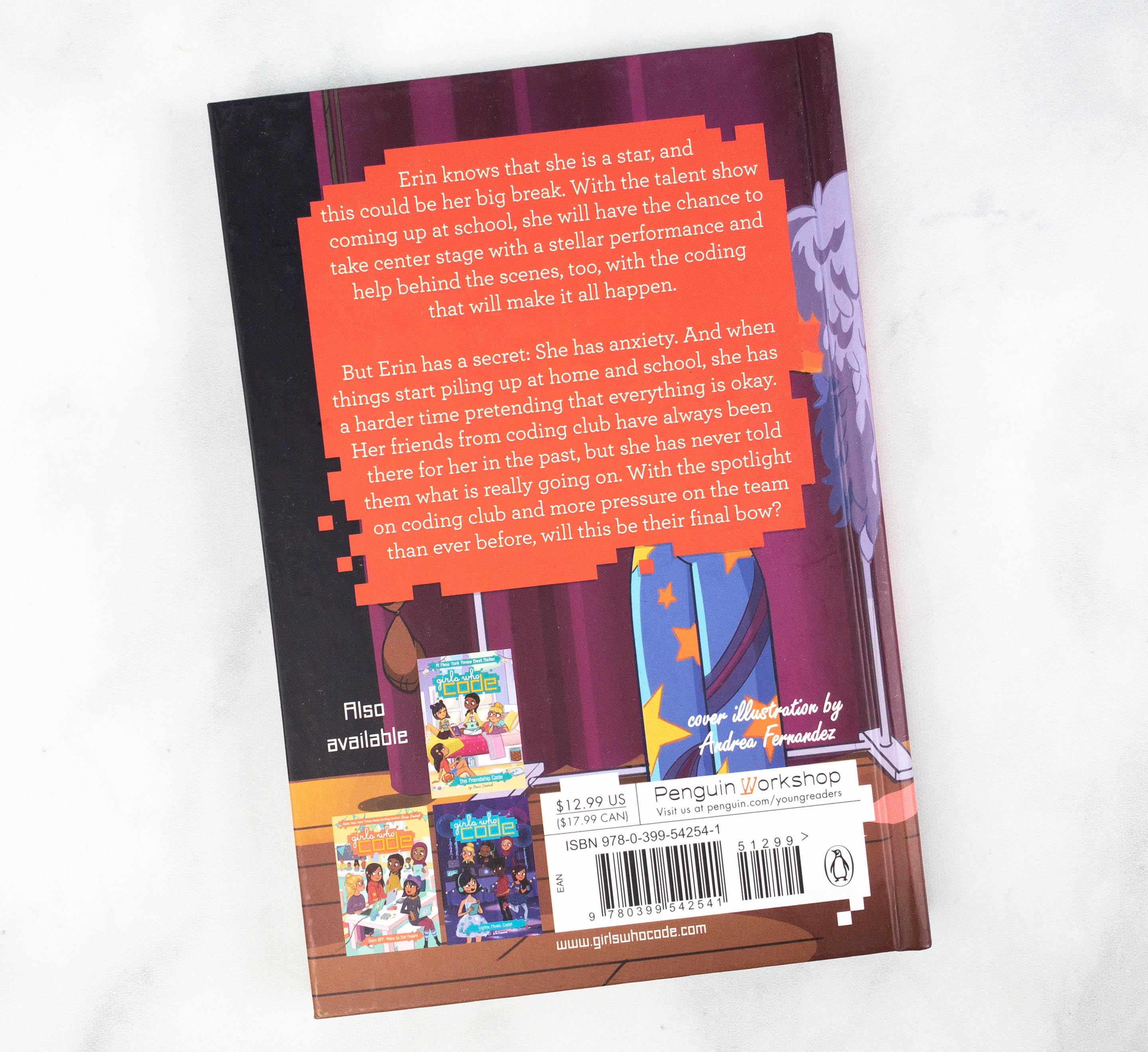 This book is a part of the Girls Who Code series! It's a great read for girls who are into coding or computer science.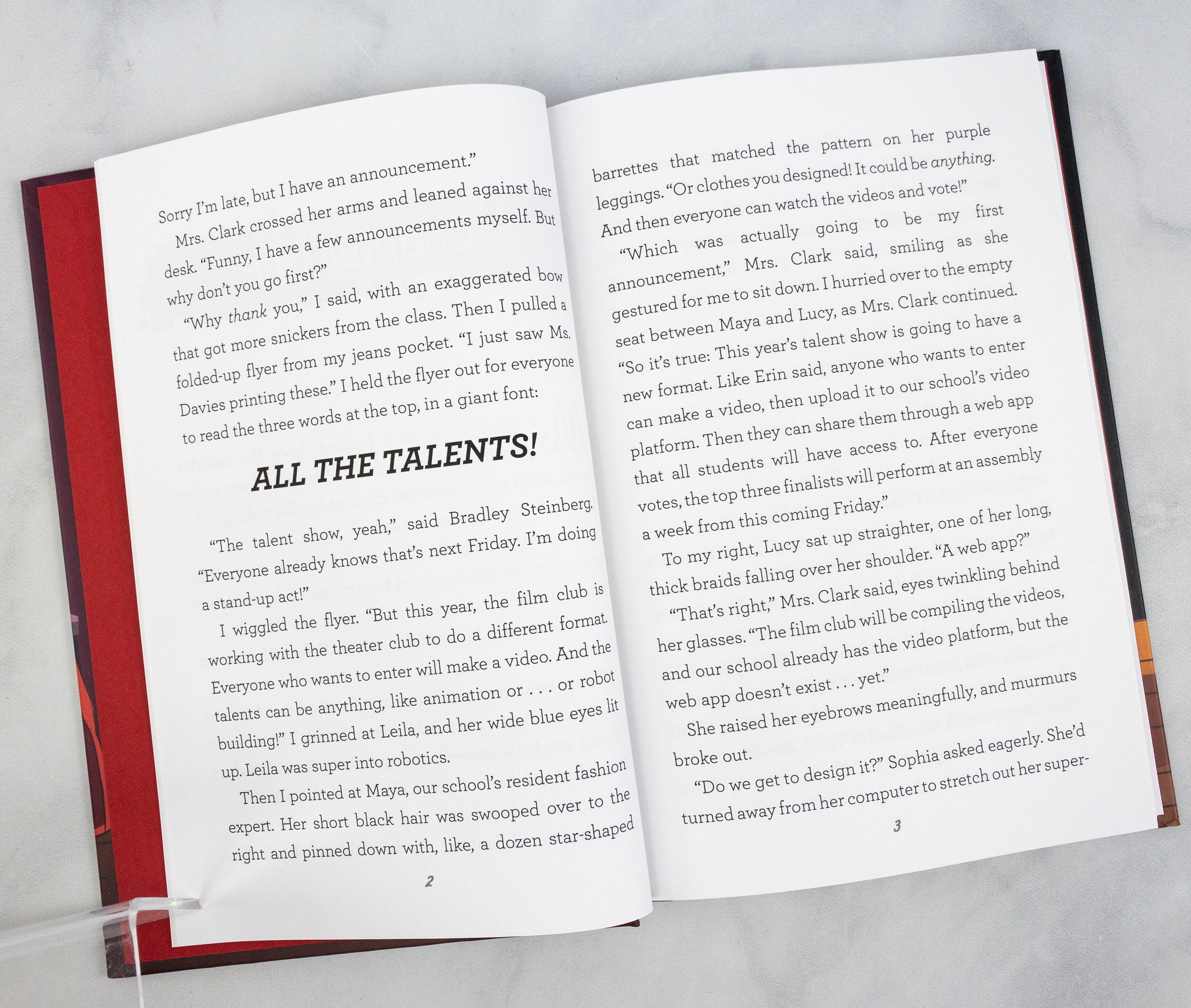 The author has a creative story storytelling style, especially the parts where the talents of each character were involved.
This book talks about anxiety as well, and how the characters helped each other through a tough time. It shows the value of friendship and how even a small detail can make the biggest of changes.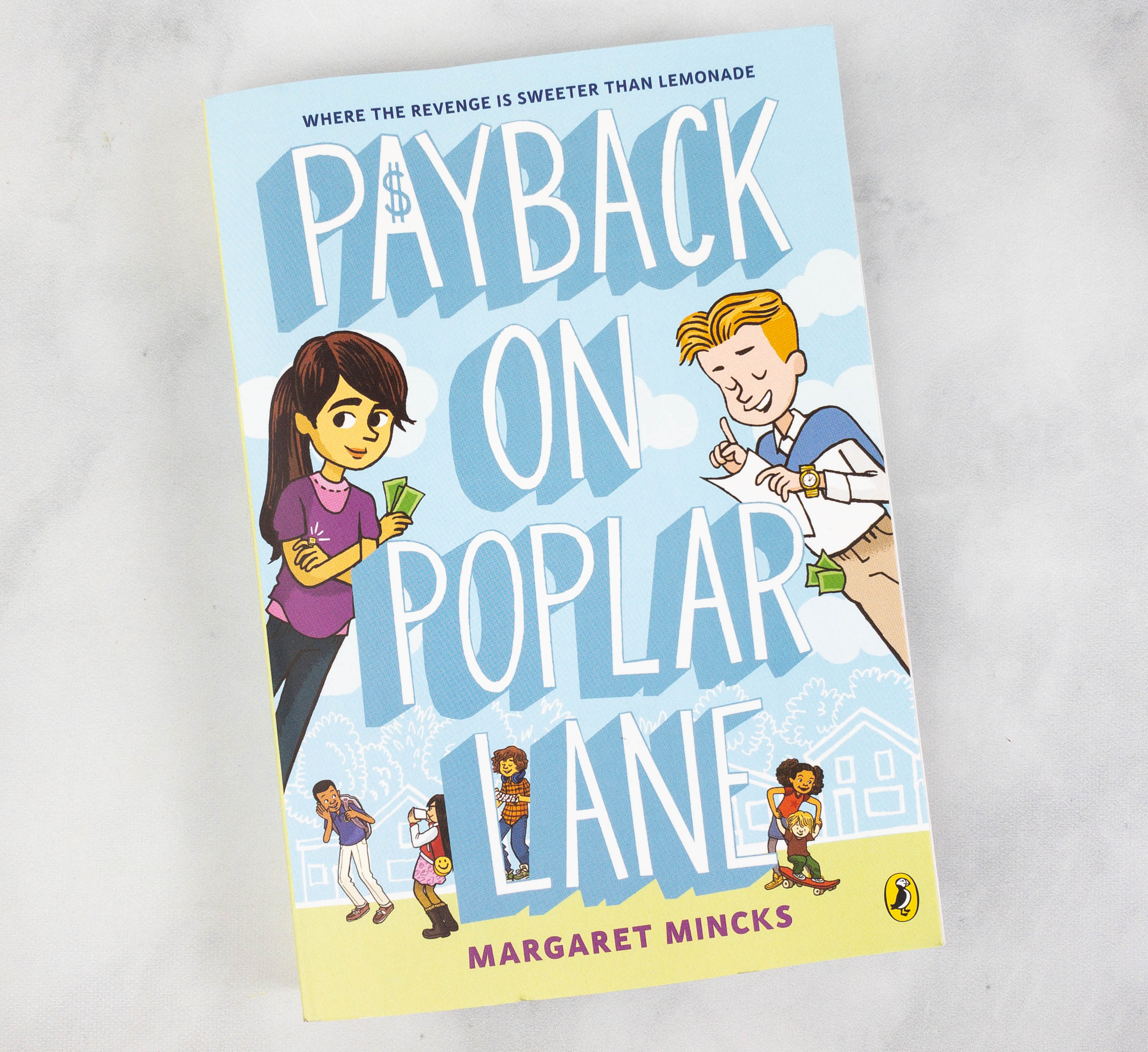 Payback on Poplar Lane by Margaret Mincks ($6.87)
Ways to Run (Ruin) a Successful Business:
1. Hire your neighbor as an (unpaid) intern.
2. Make them do all the work.
3. Take all the credit.
4. Bask in the glow of your achievements.
5. Completely underestimate your neighbor.
6. Do not expect payback.

ABC's Shark Tank meets The Terrible Two when a pair of sixth grade entrepreneurs compete to become top mogul on their block. Payback on Poplar Lane is a pitch-perfect comedy, destined to become a middle-grade classic.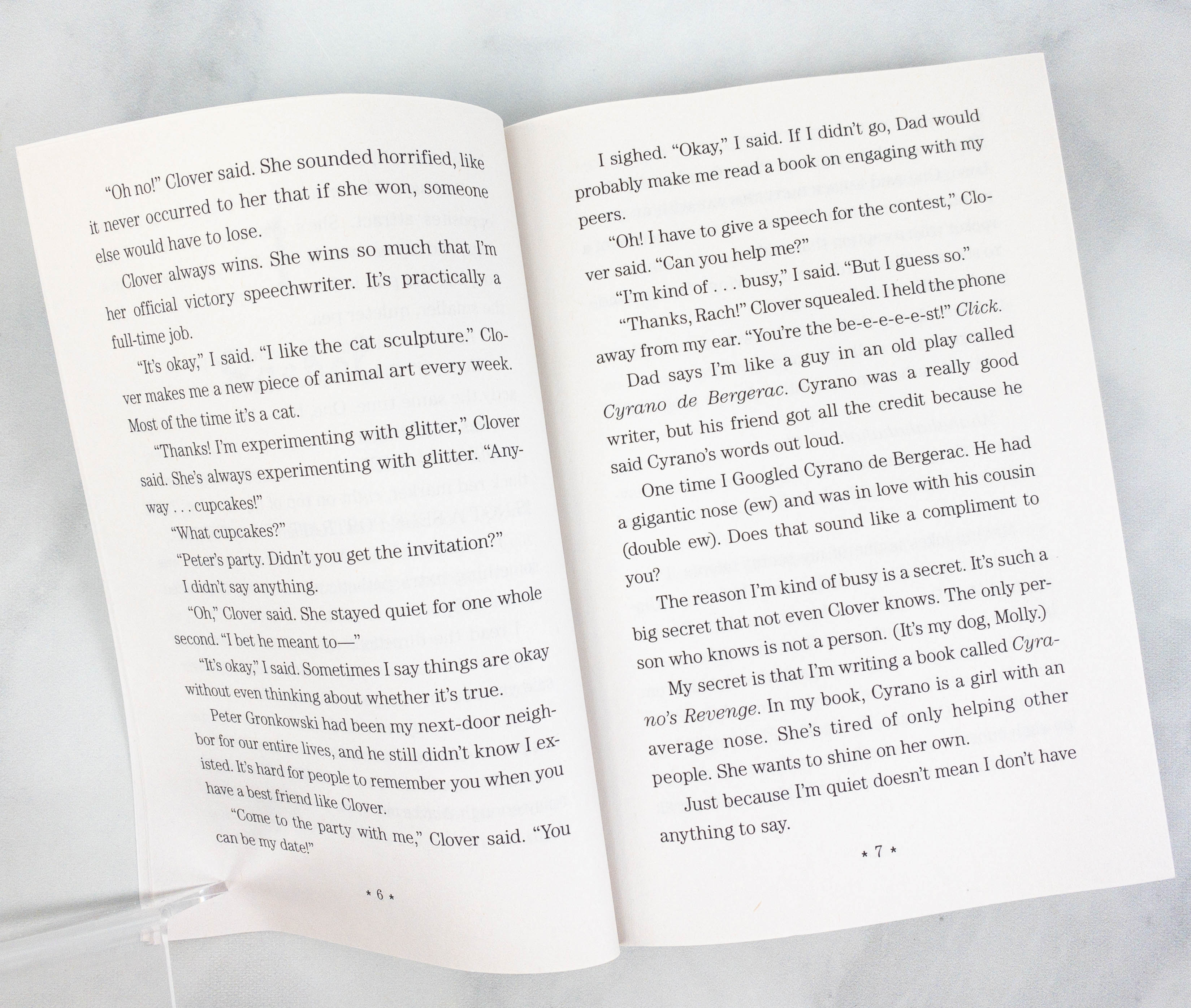 It did not disappoint! The characters are relatable and well-written. My daughter also thinks it's a wonderful story because it focuses on the values of friendship.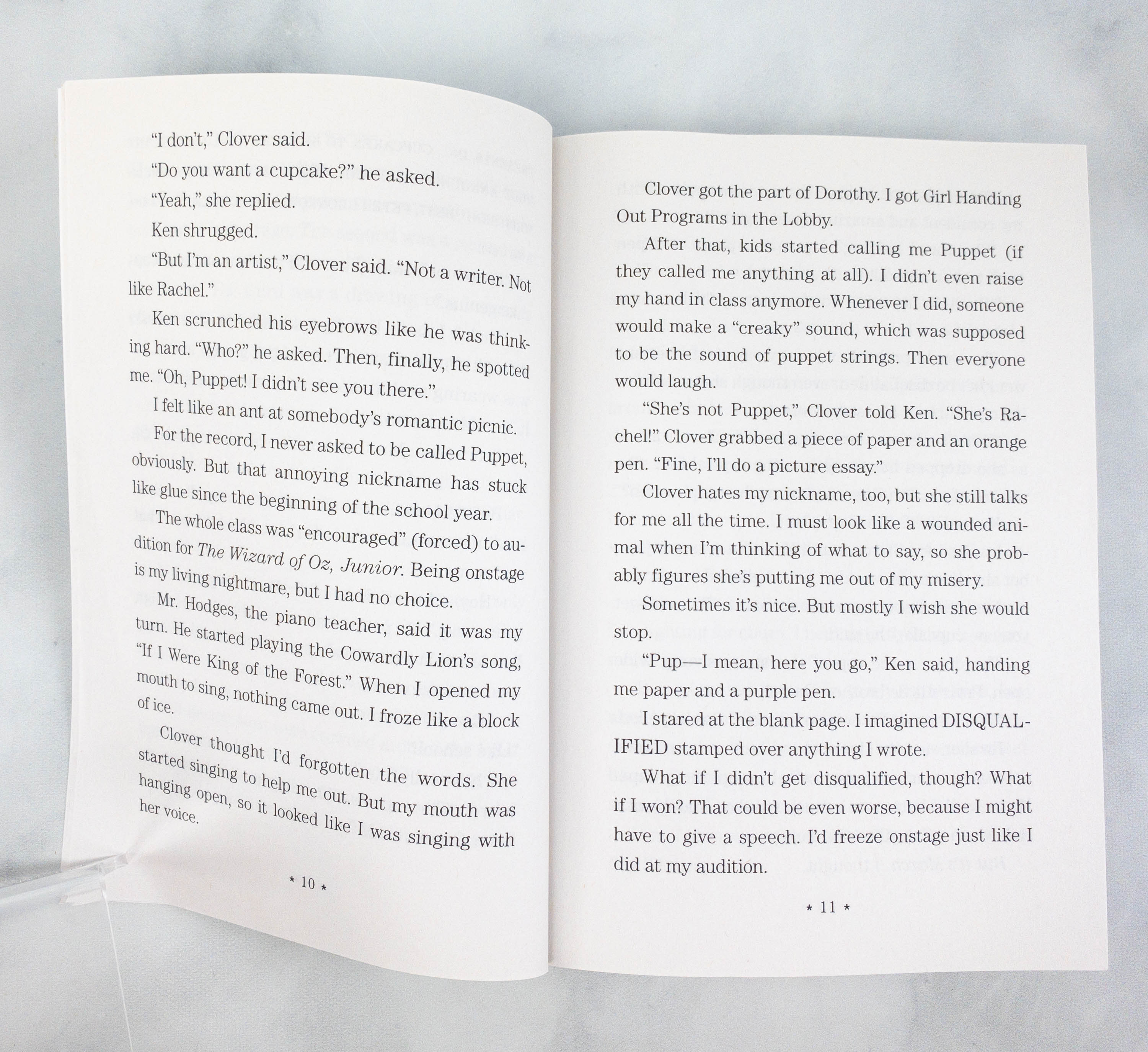 It also showcases how kids turn a simple idea into reality. The flow of the story is good and it has a lot of funny moments throughout!
Mia's Life Fan Takeover! by Mia Fizz ($5.29)
Based on the life of IRL YouTube sensation Mia Fizz, FAN TAKEOVER is the first in a new series that takes you behind the camera and into the world of a social media star!

Famous YouTuber Mia Fizz has two problems: one, she needs to shake up the content on her channel. Two, her little sister Sienna's birthday is just days away, and she hasn't found the perfect present for a viral birthday reveal. In need of inspo, Mia turns to her beloved fans. It's time for a fan takeover! Each day Mia will have to do one thing her fans choose.

Things get complicated when Mia's followers challenge her to try something that's way outside her comfort zone—and she meets a cute guy in the process. Her fans pose a scary idea: what if Mia talks to him? Embarrassing moments, hilarious vids, and fan encounters ensue … but will any of these wild challenges help Mia figure out what to get Sienna for her birthday?
This next book is based on real-life Youtube sensation, Mia Fizz.
This is a great book, where readers are introduced to the other side of the lives of Youtube vloggers.
It shows the struggles behind the camera and that not everything is as glitz and glamorous like what we see on-screen.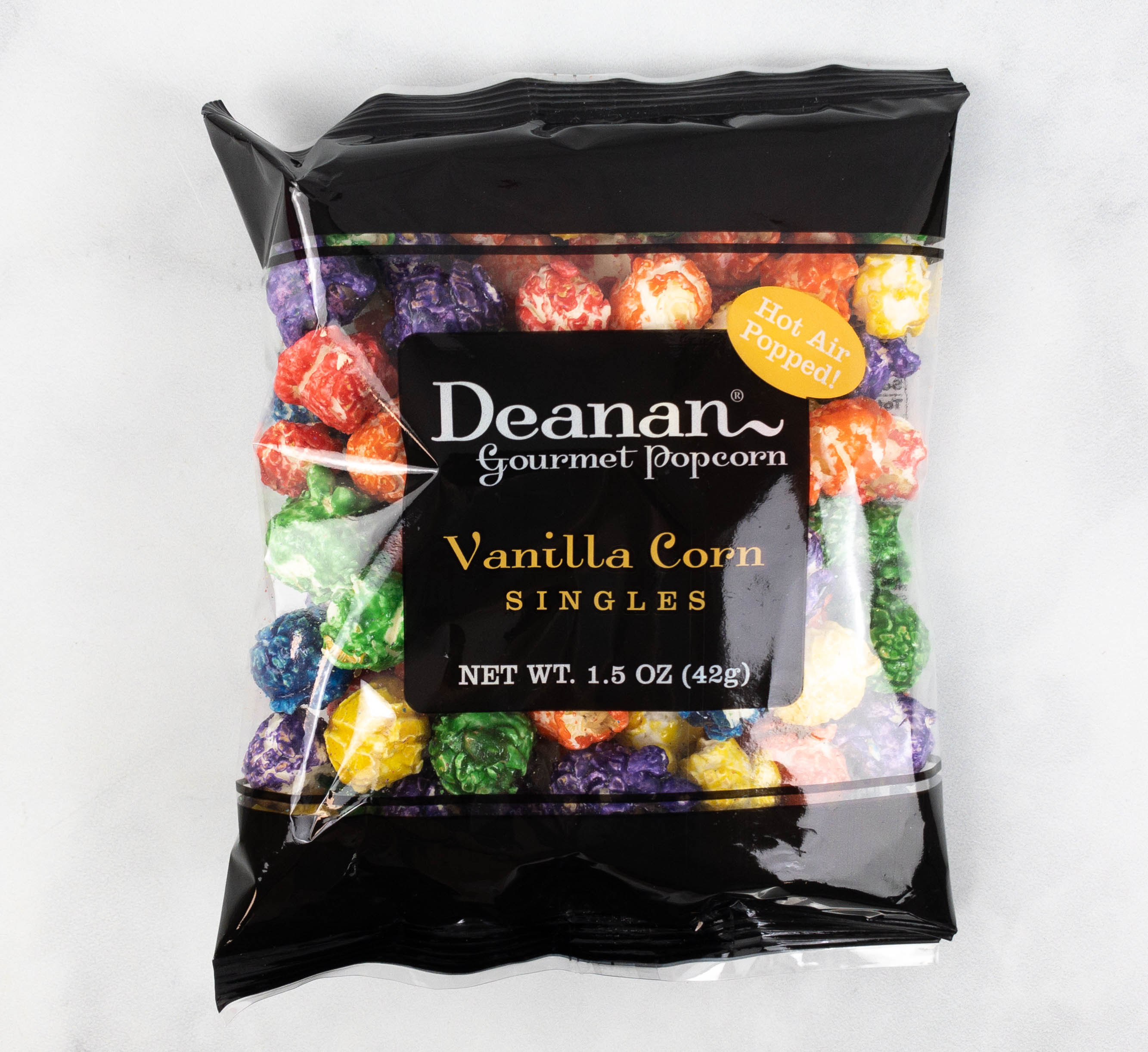 Deanan's Gourmet Rainbow Vanilla Flavored Popcorn. This flavored popcorn is a perfect snack while reading the books! They come in rainbow colors and they taste amazing as well. There are also not much of the chunky kernels, so my daughter really enjoyed munching on them.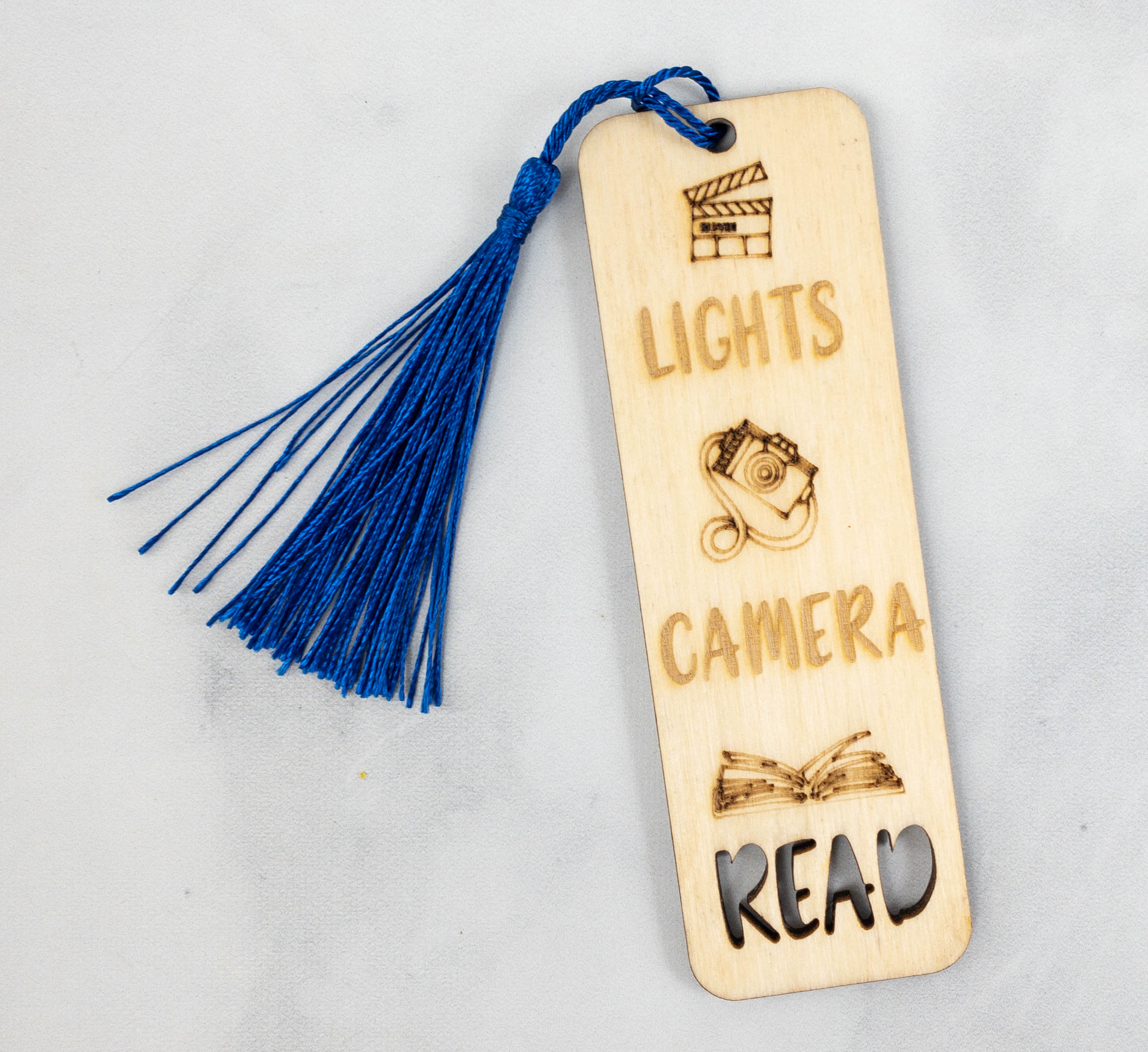 JRE Botique Wooden Bookmark. Another cute item included in this box is a bookmark! It's unique because it's made out of a thin piece of wood and they put the design there by using heat. They also cut out letters at the bottom for an additional design..
Carol and Grace Bath Bomb Dust Bag. It's a small pouch filled with bath bomb dust! You can add this to your bath, watch it fizz, and relax. It contains kaolin clay, Epsom salt, and grapeseed oil, which are all nourishing and skin-friendly.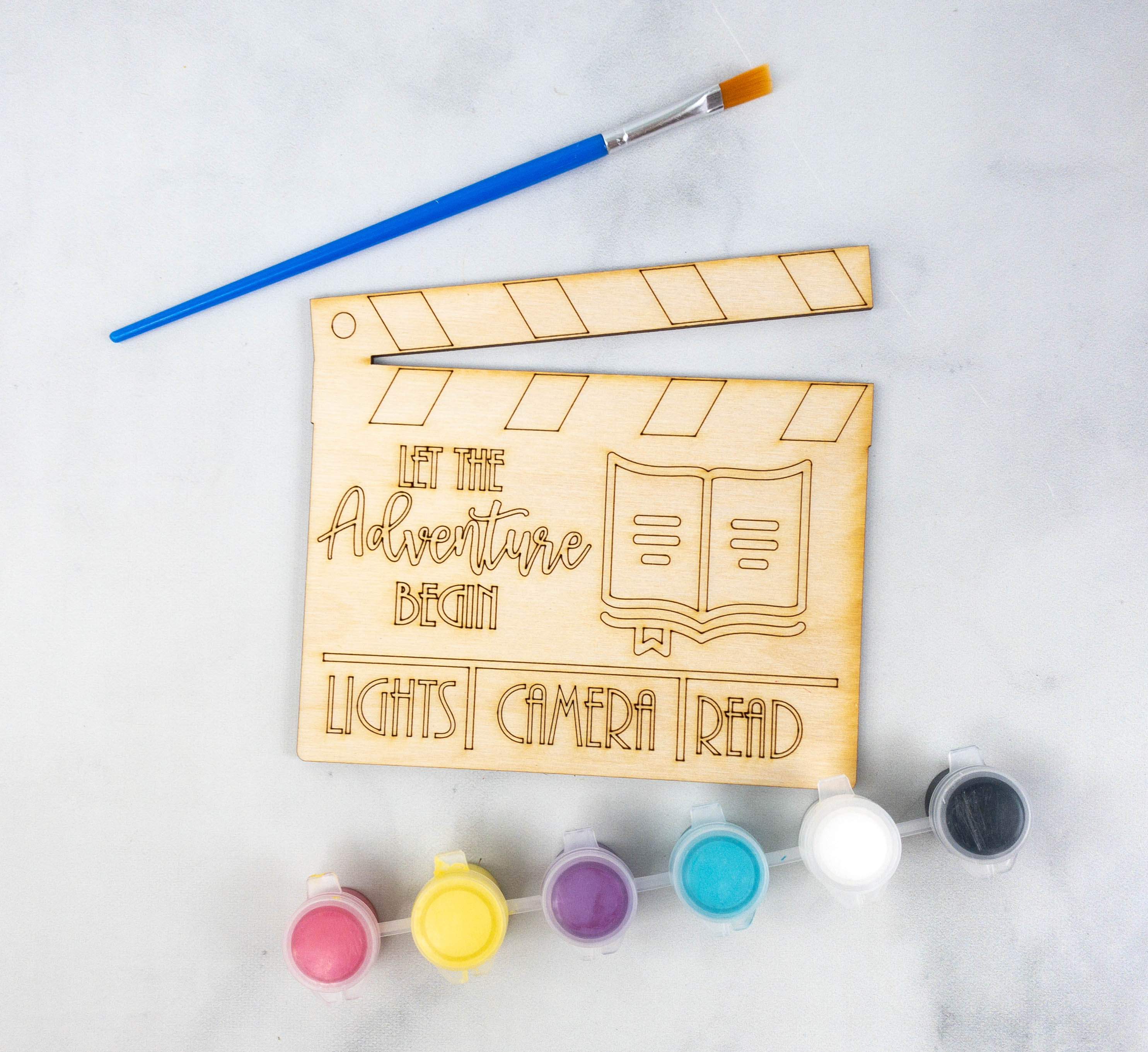 Salty Sign Designs DIY Wooden Craft. For girls who love arts and crafts, here's a DIY wood painting kit. It comes with 6 different colors that you can mix and match along with a paint brush. The wooden base is a wooden clapboard and it can be displayed once it's finished.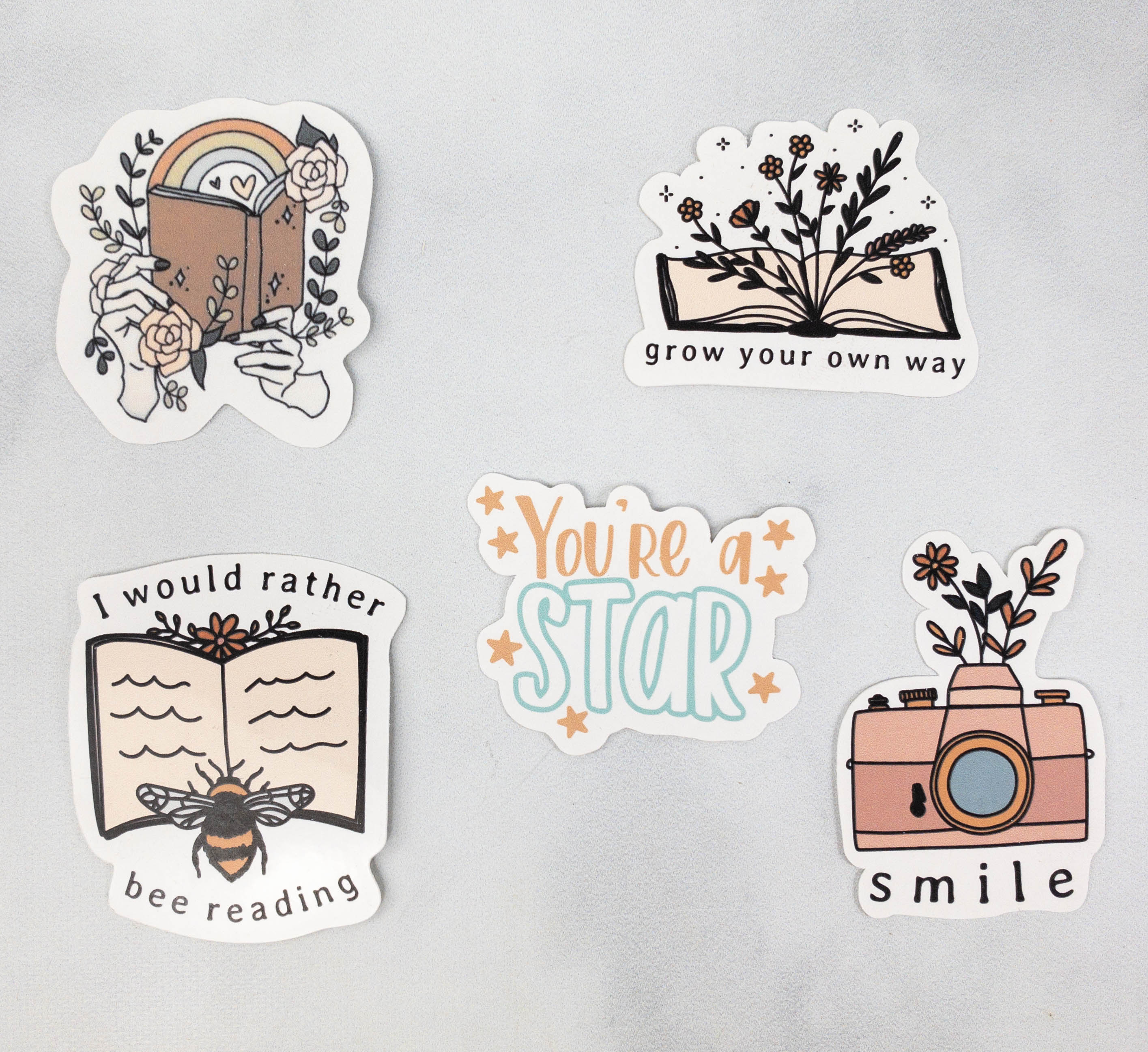 Em&Co Reading Themed Sticker Pack. These reading-themed stickers are cute! The colors used give them a vintage look and feel. My daughter's favorite is the one on the lower left with a bee in front of a book saying "I would rather bee reading".
Three Peas & Co Themed Hair Tie. Next up is this pink hair tie that came in its own cardstock holder.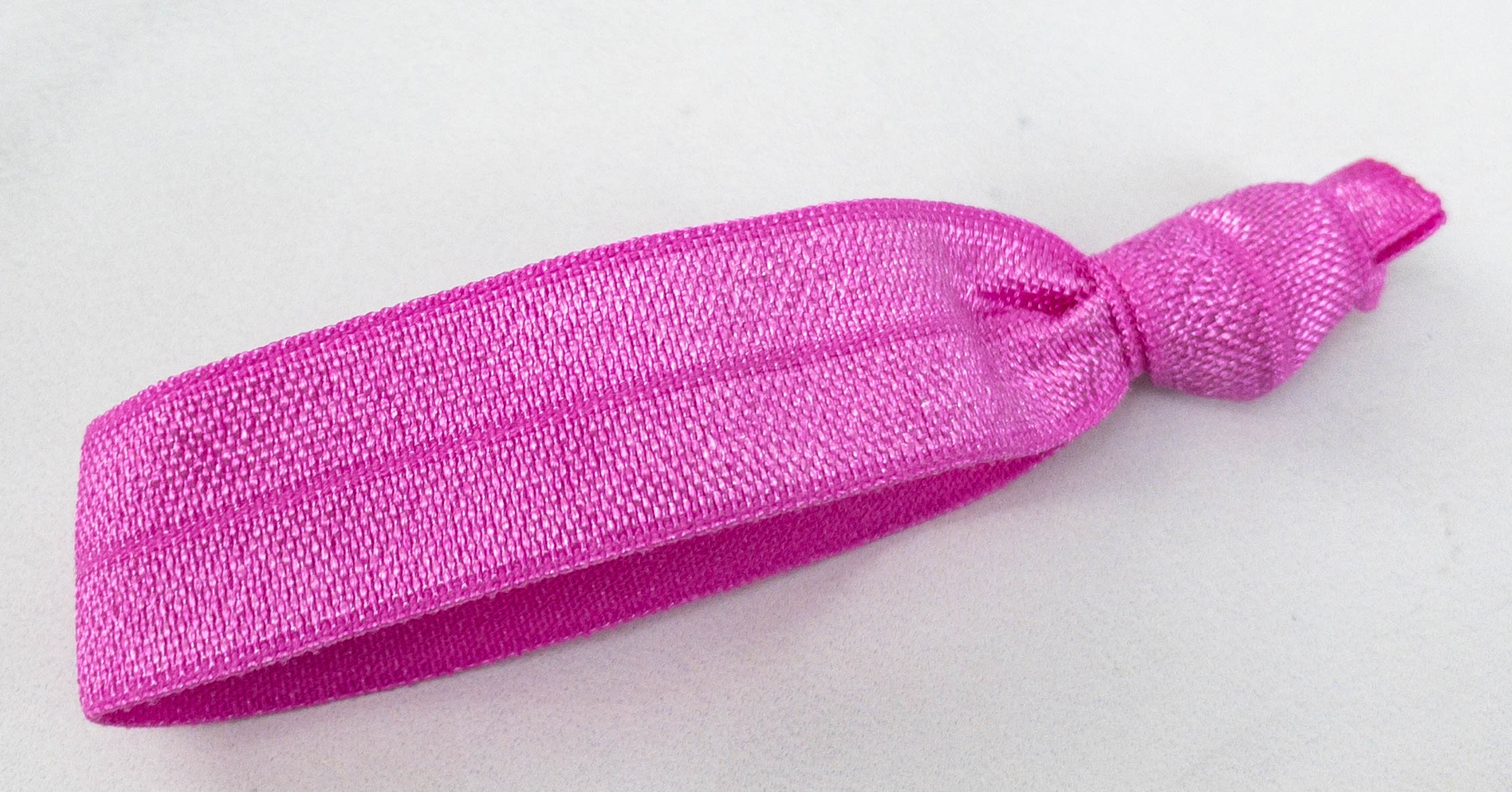 It is made up of stretchable pink garter that you can use to tie your hair. Since it's made with a soft material, it doesn't damage the hair. It feels comfortable when worn as well!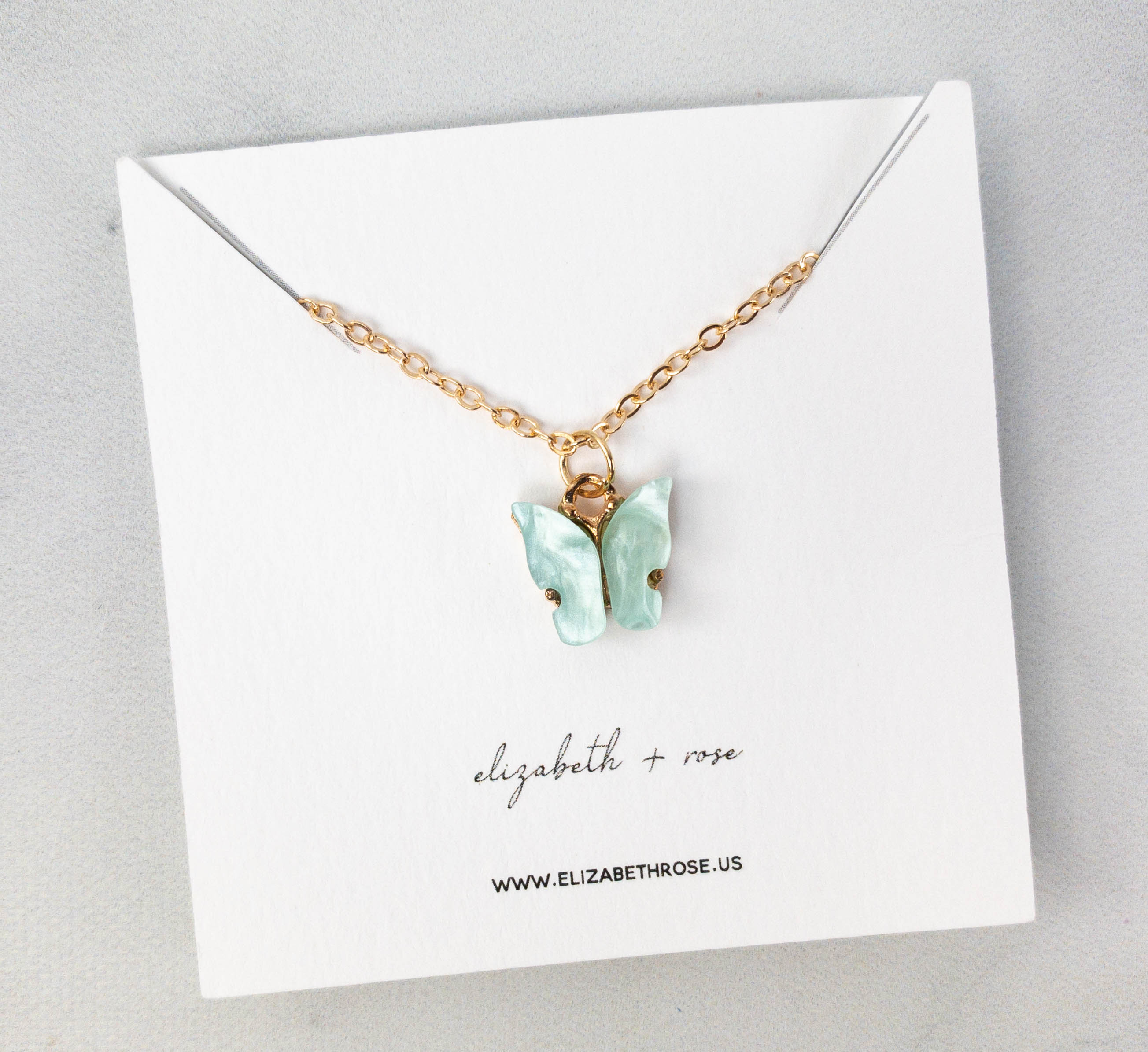 Elizabeth + Rose Butterfly Necklace. They also sent a lovely piece of jewelry!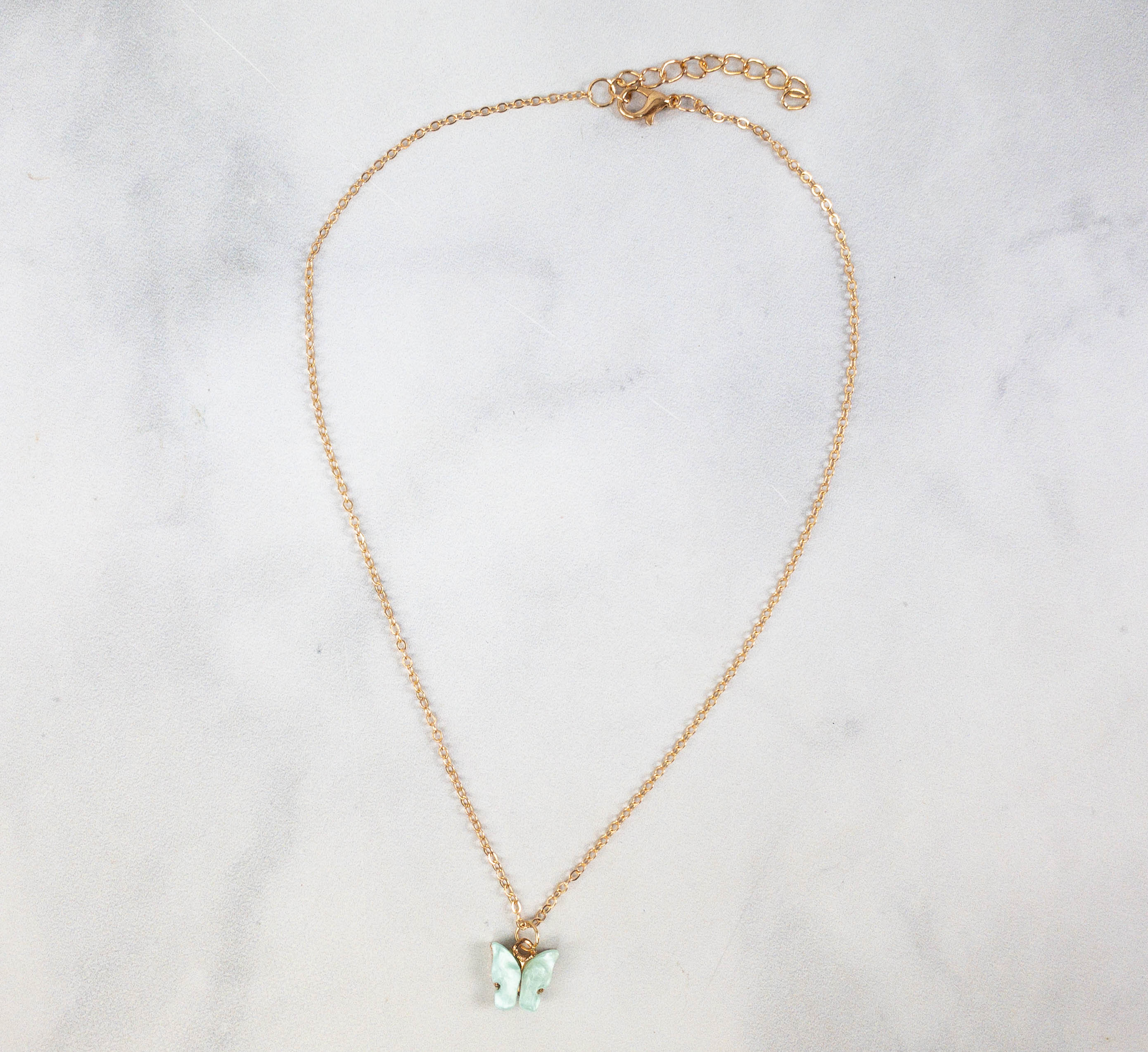 It's a necklace with a gold chain and a butterfly pendant.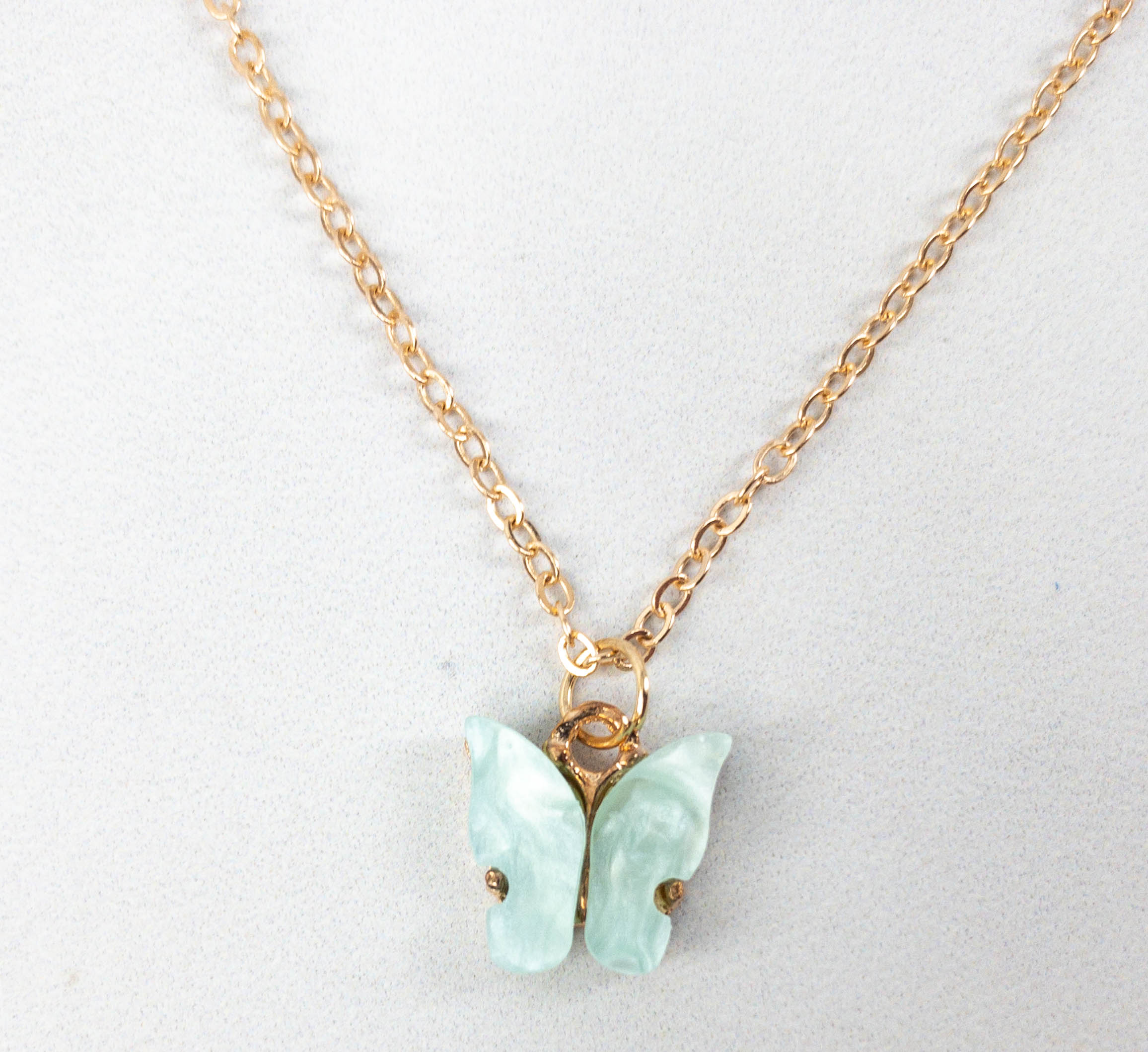 The light green butterfly is made up of a gemstone and I love how dainty it looks. It's simple but it will surely be a scene stealer on any occasion because of its unique beauty!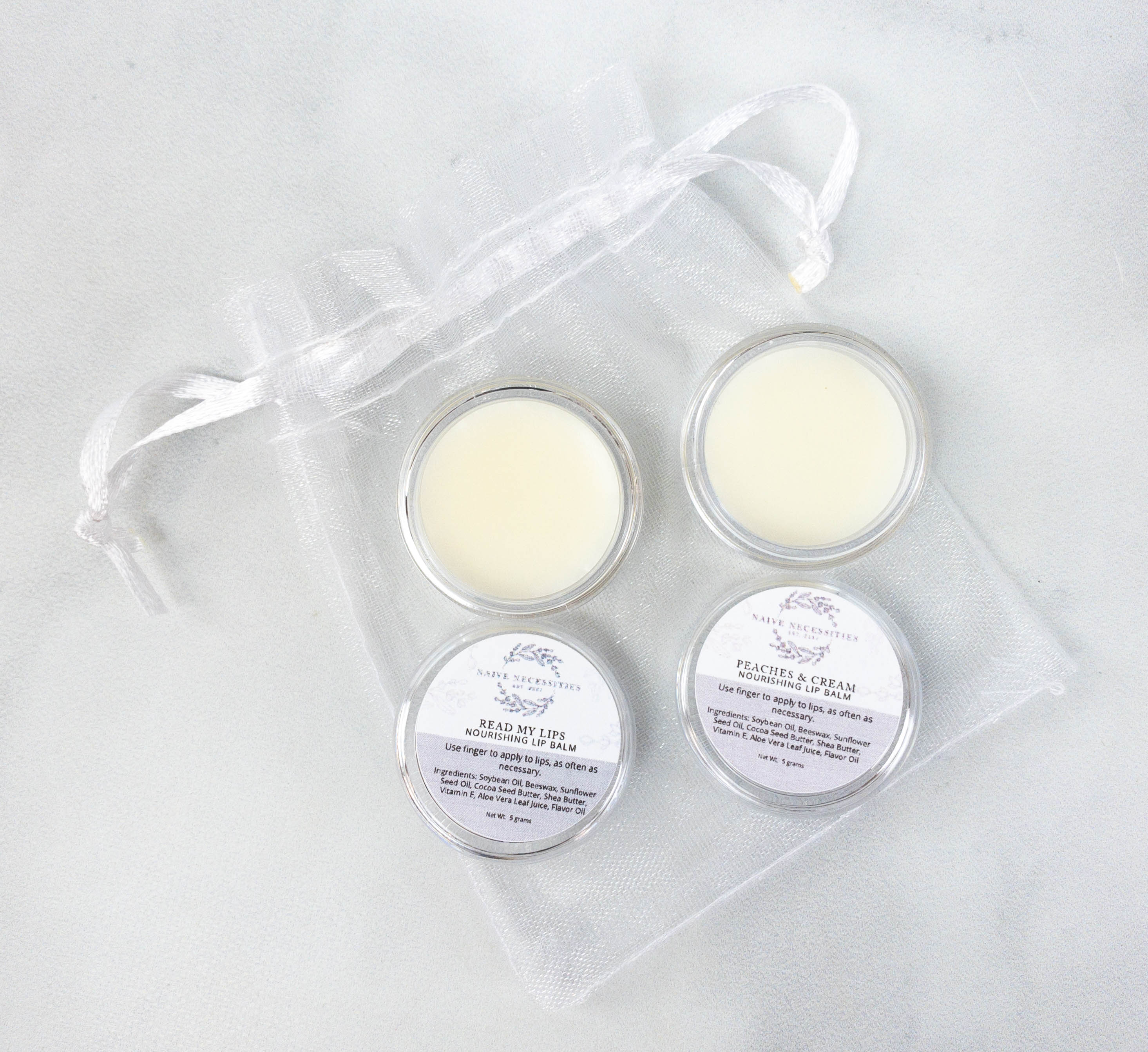 Naive Necessities Lip Balm Duo. The lip balm duo came in a drawstring pouch. They feature two flavors: Read My Lips and Peaches and Cream. Both are very hydrating! They are made with sunflower seed oil, beeswax, and shea butter.
This month's BeTWEEN the Bookends box includes 3 books and 1 guided journal, plus other items curated with tweens in mind. The book choices are age-appropriate and my daughter thinks they're fun. The rest of the items in the box are a mix of stationery and accessories. Like in last month's box, there's also a snack she can munch on while reading and a bath dust for relaxation. Overall, this subscription does a great job of making reading exciting for tweens! If you're not yet ready for the full box, they offer a Mini Box which includes only 1 book and 3-4 gifts!
What do you think of the beTWEEN the Bookends box?