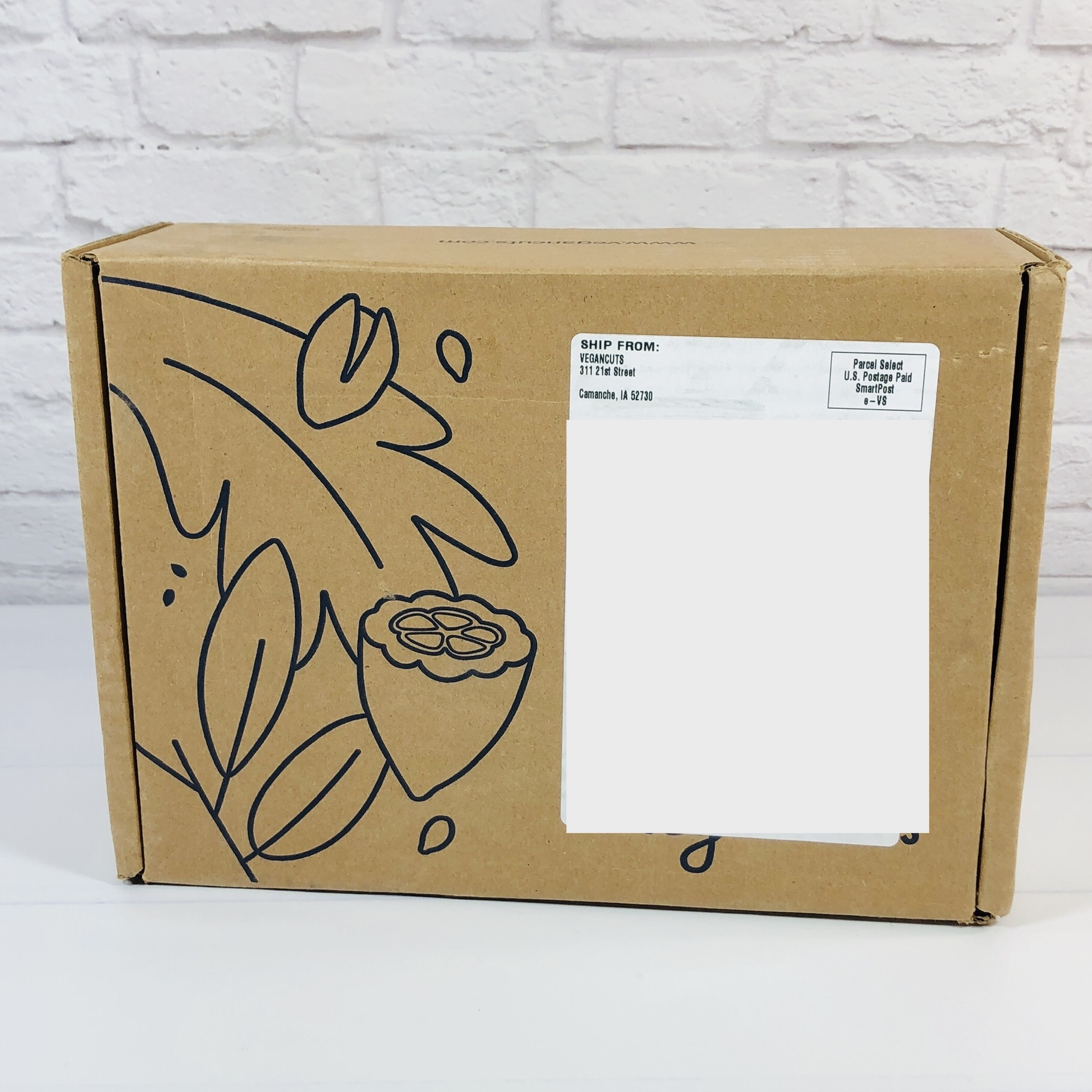 Vegancuts Snack Box is a monthly vegan food subscription that delivers 10 or more organic and vegan treats each month. Snacks can include a pantry item or drink and most snacks are gluten-free. Each subscription box costs $24.95 monthly, or save a bit with a longer pre-paid term.
From vegan mac and cheese and delicious vegan chocolate, to avocado chips, hummus crackers and superfood smoothies, the Vegancuts Snack Box is your monthly delivery of the best vegan snacks and meal items, and drinks on the market. Open the door to at least 10 sweet & savory vegan snacks to make vegan living easier than ever before.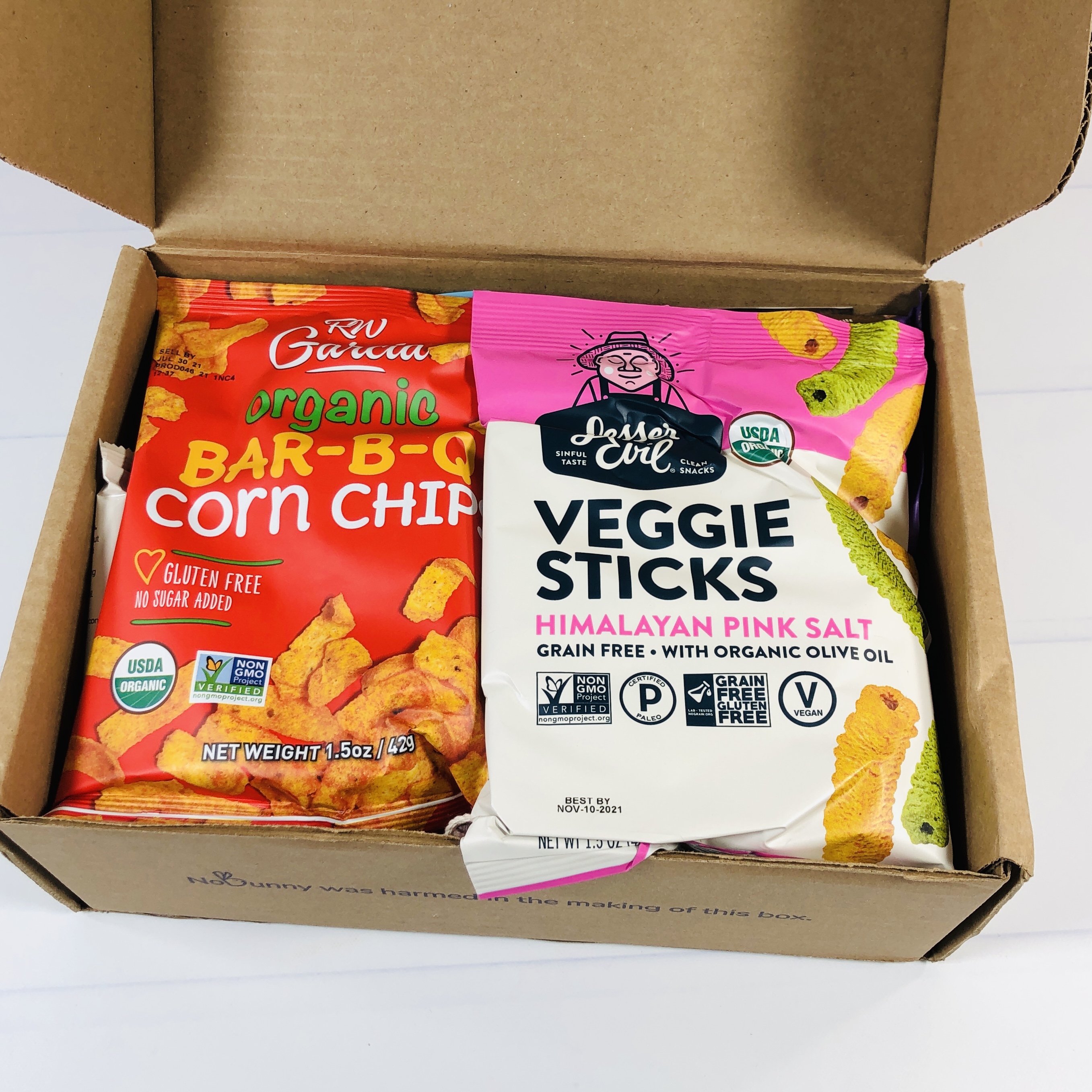 Packed as always!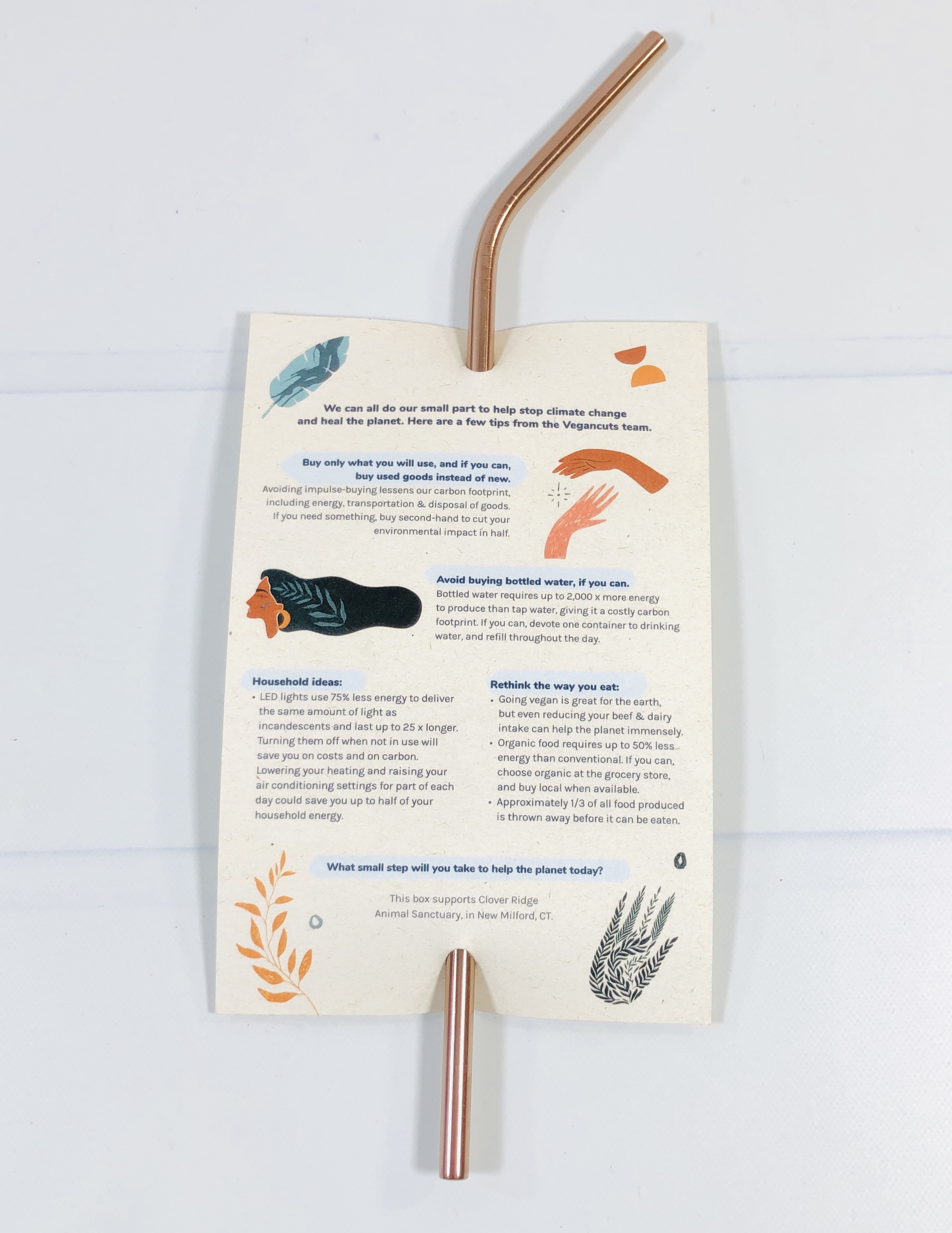 I received a card that listed some ways to help the planet. There was a reusable Stainless Steel Straw bonus item too!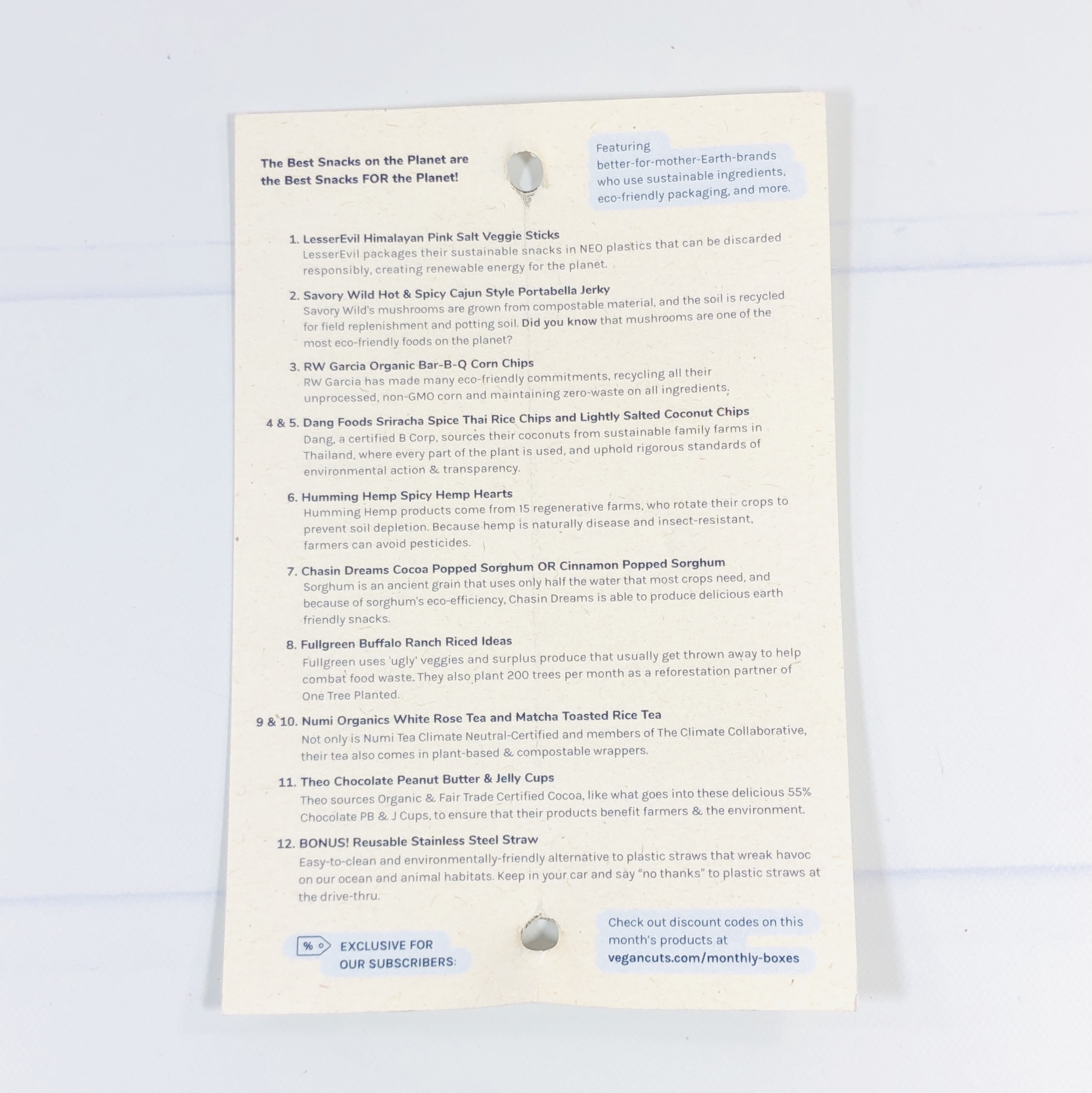 The theme for the April box was The Best Snacks on the Planet are the Best Snacks FOR the Planet! The card listed how these businesses are helping the planet. The bottom of the card says that substitutions may be made. Check out the website for additional savings when you order full sizes from the featured brands. Proceeds from this box will go to Clover Ridge Animal Sanctuary.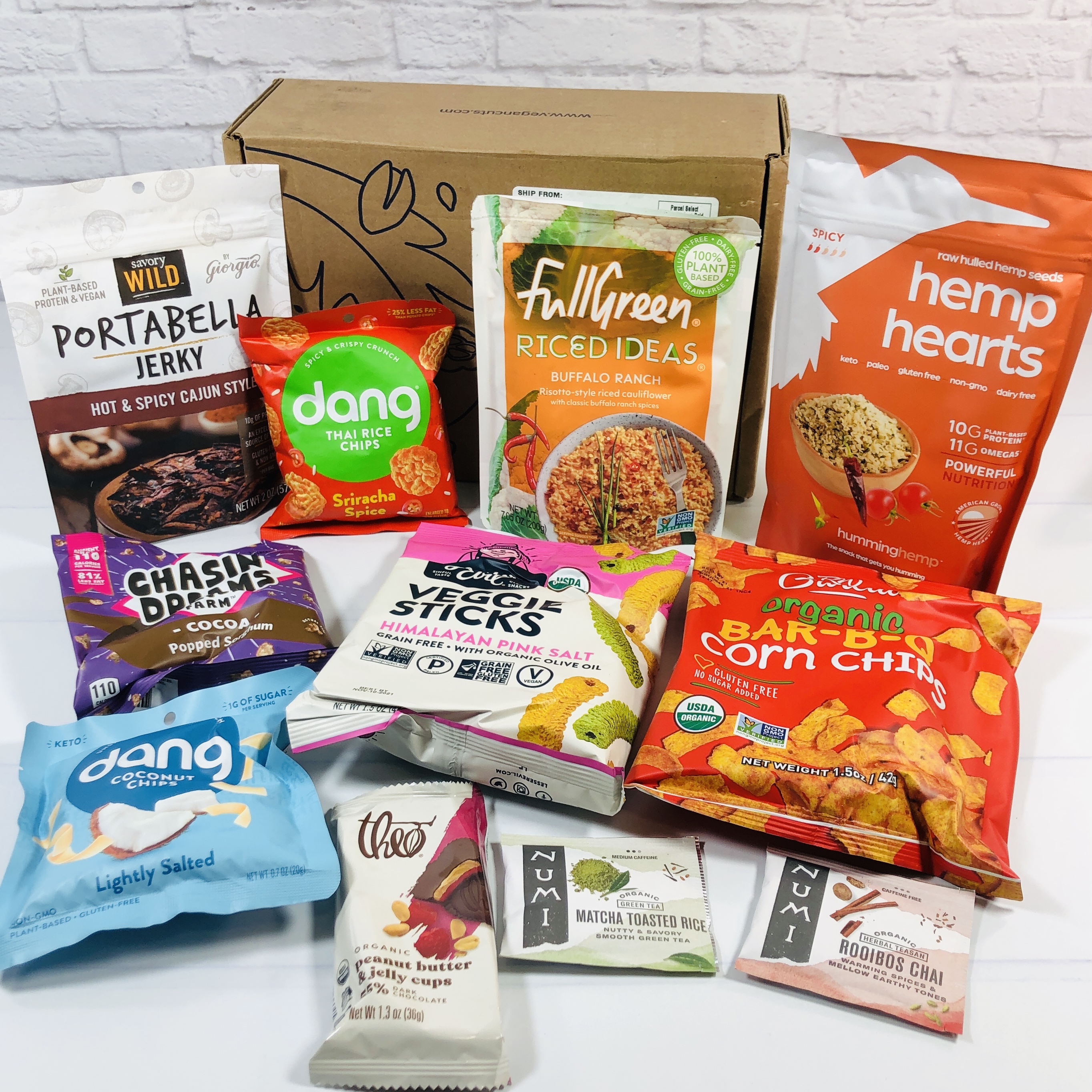 Everything in my box!
Humming Hemp Hearts Raw Hulled Hemp Seeds, Spicy ($8.49) I guess I've never had hemp hearts before, but they are tasty! They are soft and remind me of finely chopped pine nuts. These have a spicy seasoning and while I poured it right into my mouth, I bet they would be good on a salad or added to other dishes.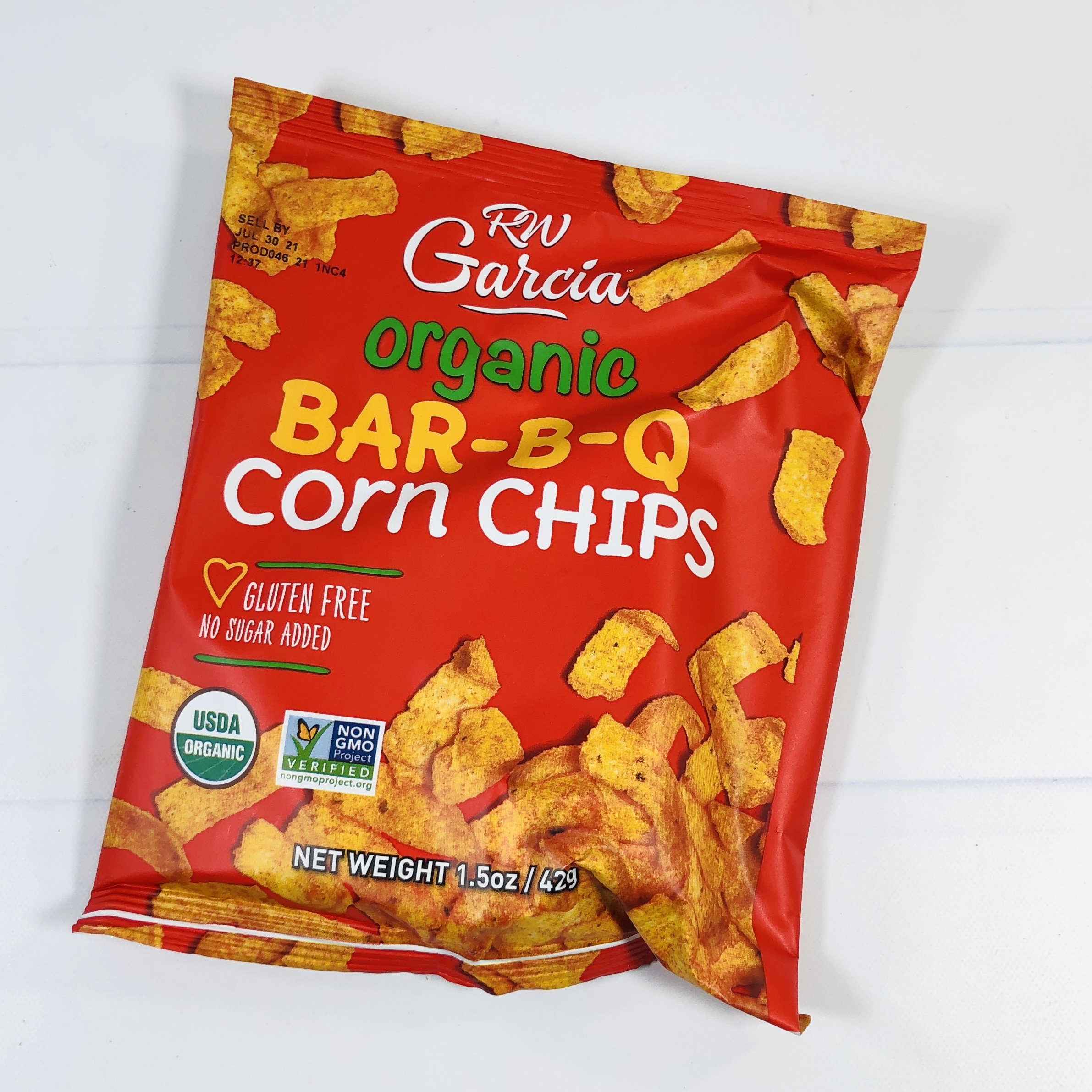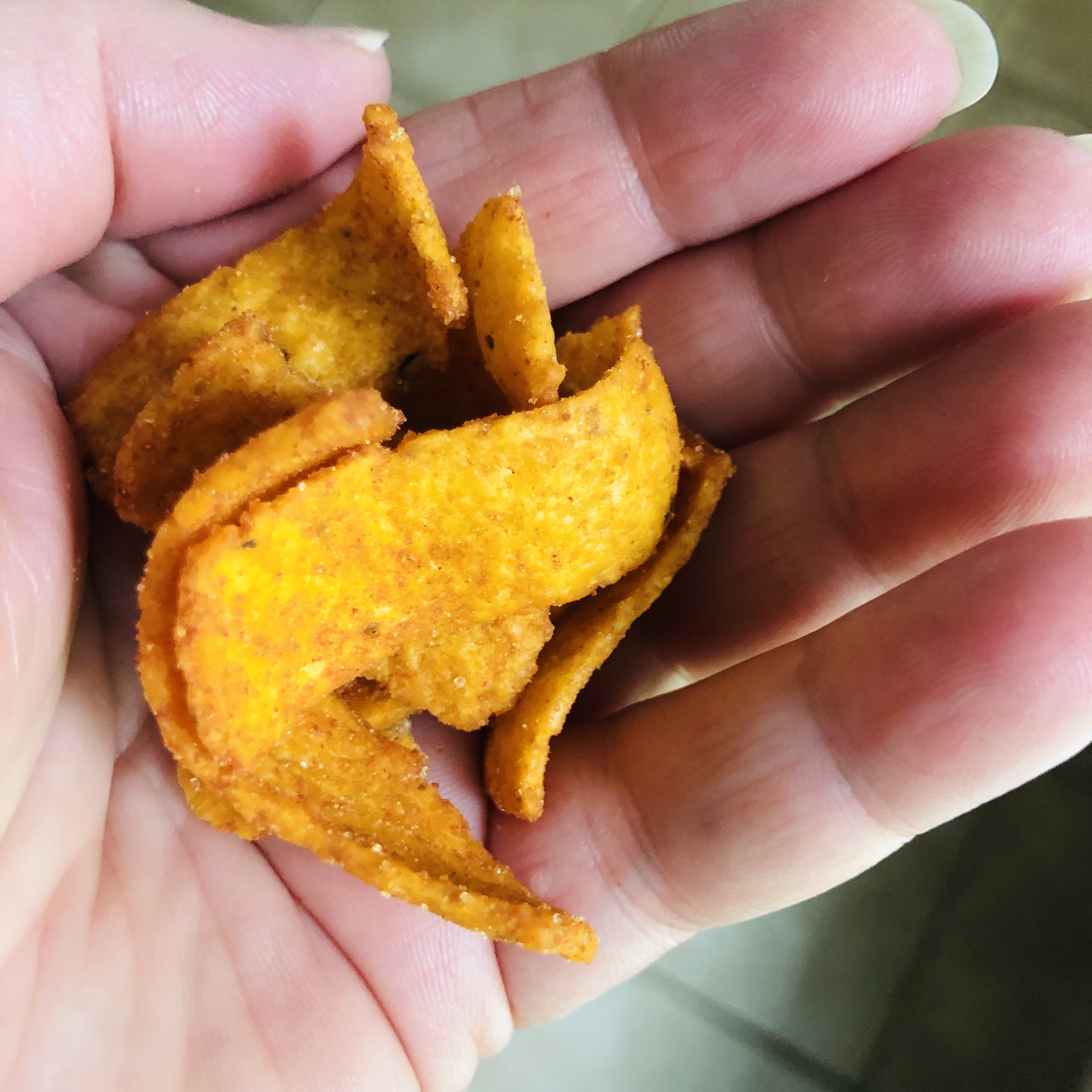 RW Garcia Organic Bar-B-Q Corn Chips While I don't mind BBQ flavor on a potato chip, I prefer my corn chips to be only salted, not flavored (no Doritos for me, thank you). These are a BBQ version of a similar corn chip that is often made into a walking taco or chili pie, but with a sweet and salty smoky flavor.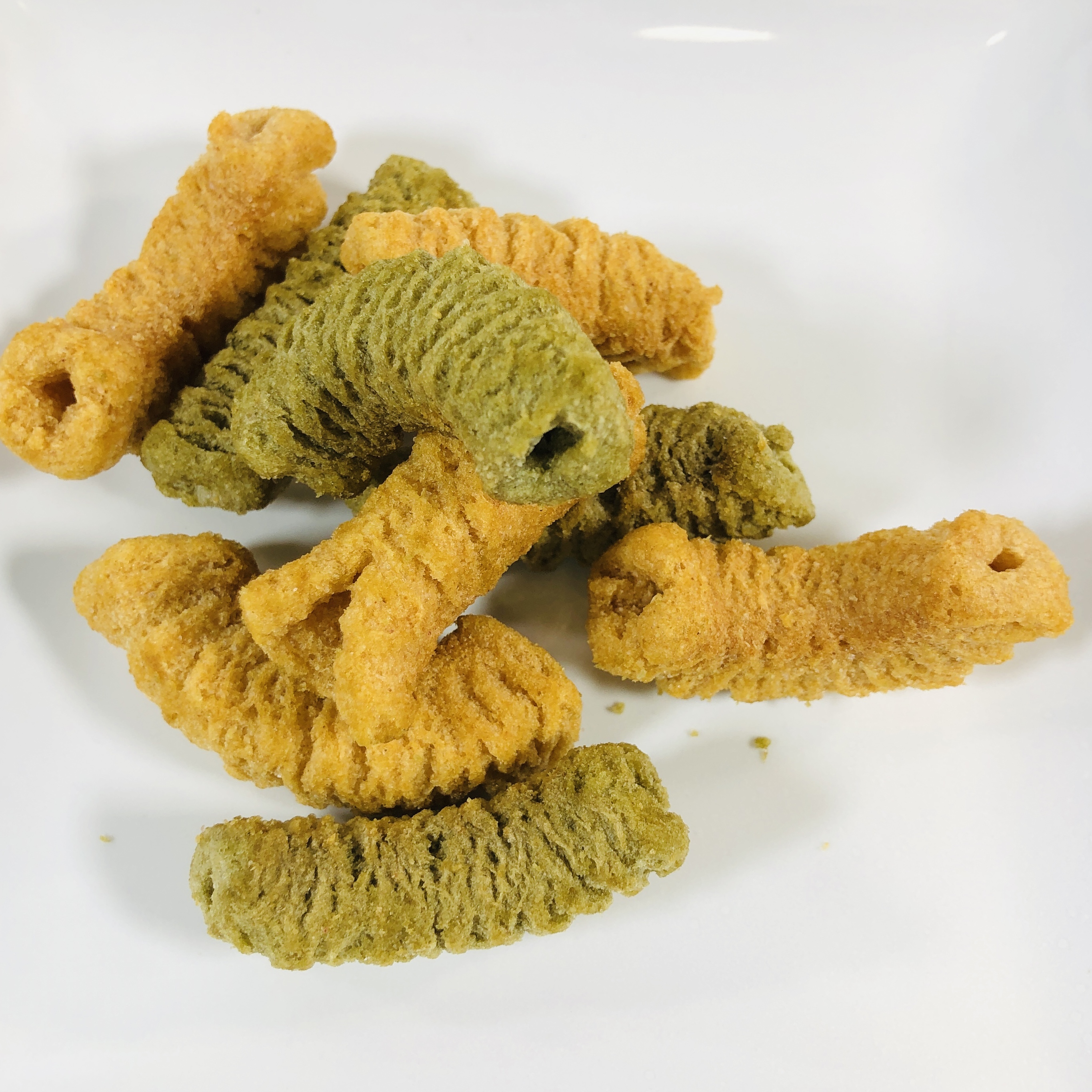 Lesser Evil Veggie Sticks Himalayan Pink Salt ($1.13) are made of a veggie base that contains cassava and tapioca and that has a crunchy texture that partially reminds me of wafer cookies or ice cream cones. The green pieces have a spinach/broccoli blend that tastes very strongly of spinach, and the brown pieces have a tomato/sweet potato/pumpkin/carrot blend that usually tastes like sweet potato, but both colors could occasionally be somewhat bitter. The salt level was perfect.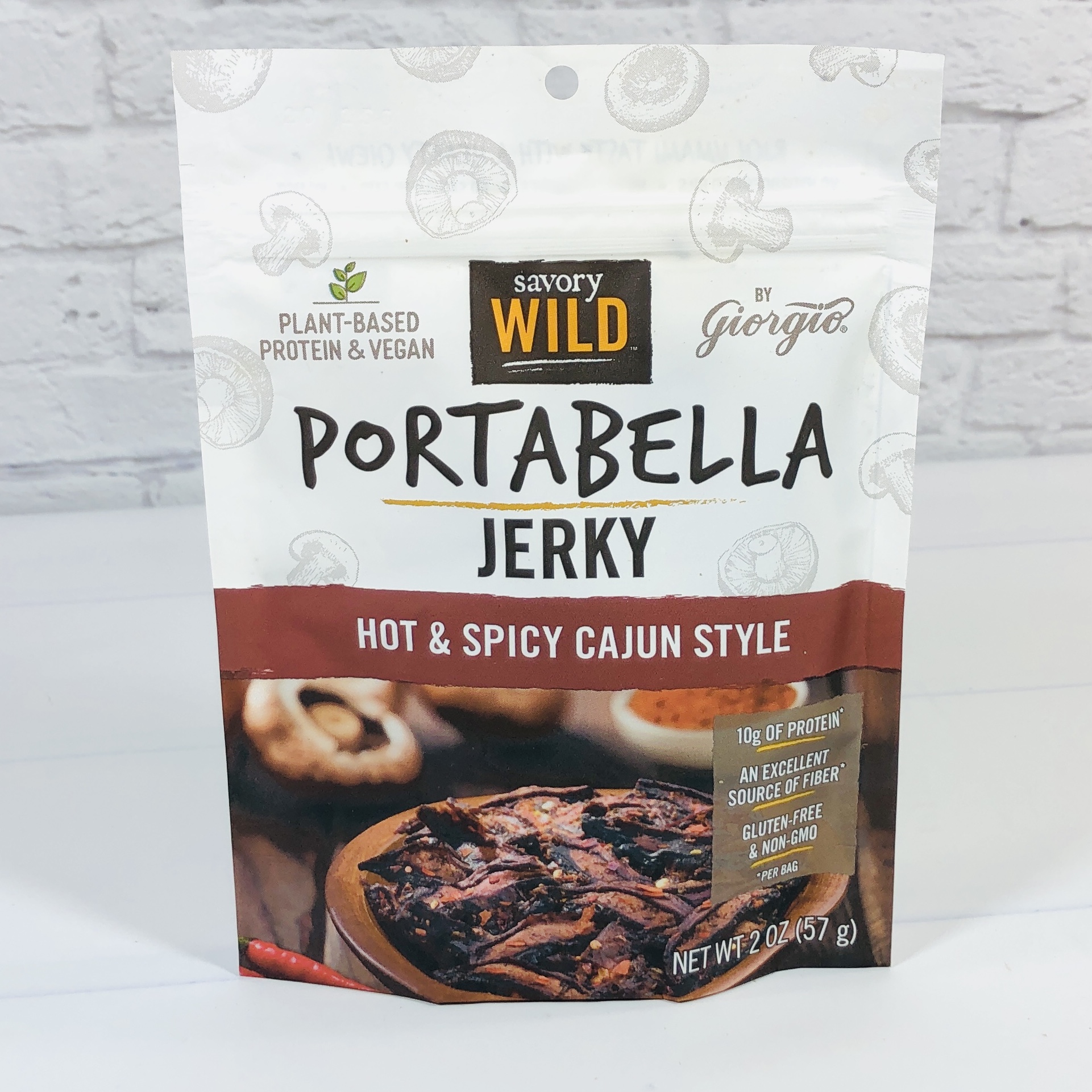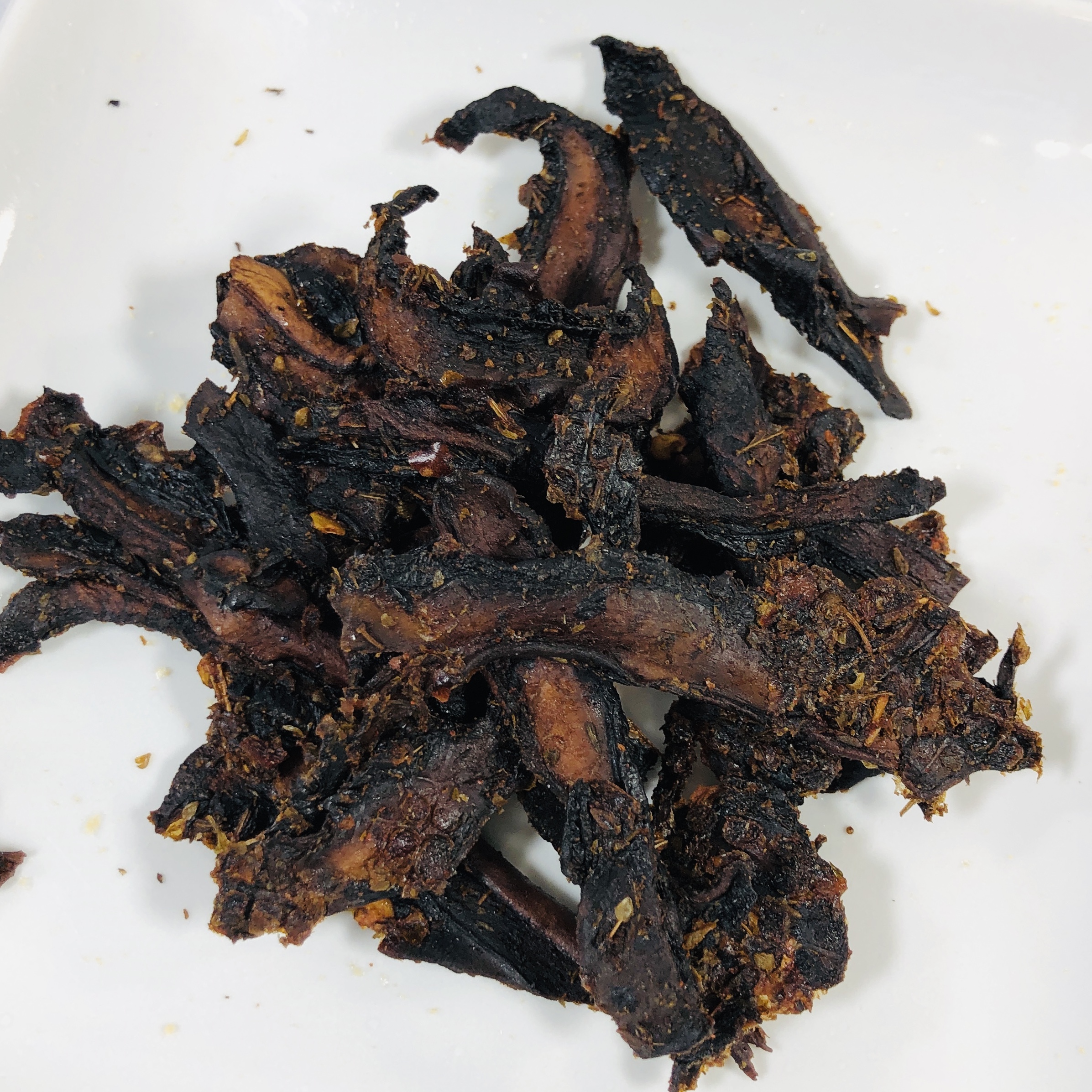 Savory Wild Portabella Jerky Hot & Spicy Cajun Style ($5.99) I'm not really a fan of meat-based jerky so I don't think I need a plant-based replacement but I can see how some people might want that option. I don't know that this tastes Cajun, but it is seriously spicy for sure. As you keep chewing you can tell that it is mushroom, it turns into that classic texture. I asked my husband for his opinion and he said it's not bad, but it's also not good.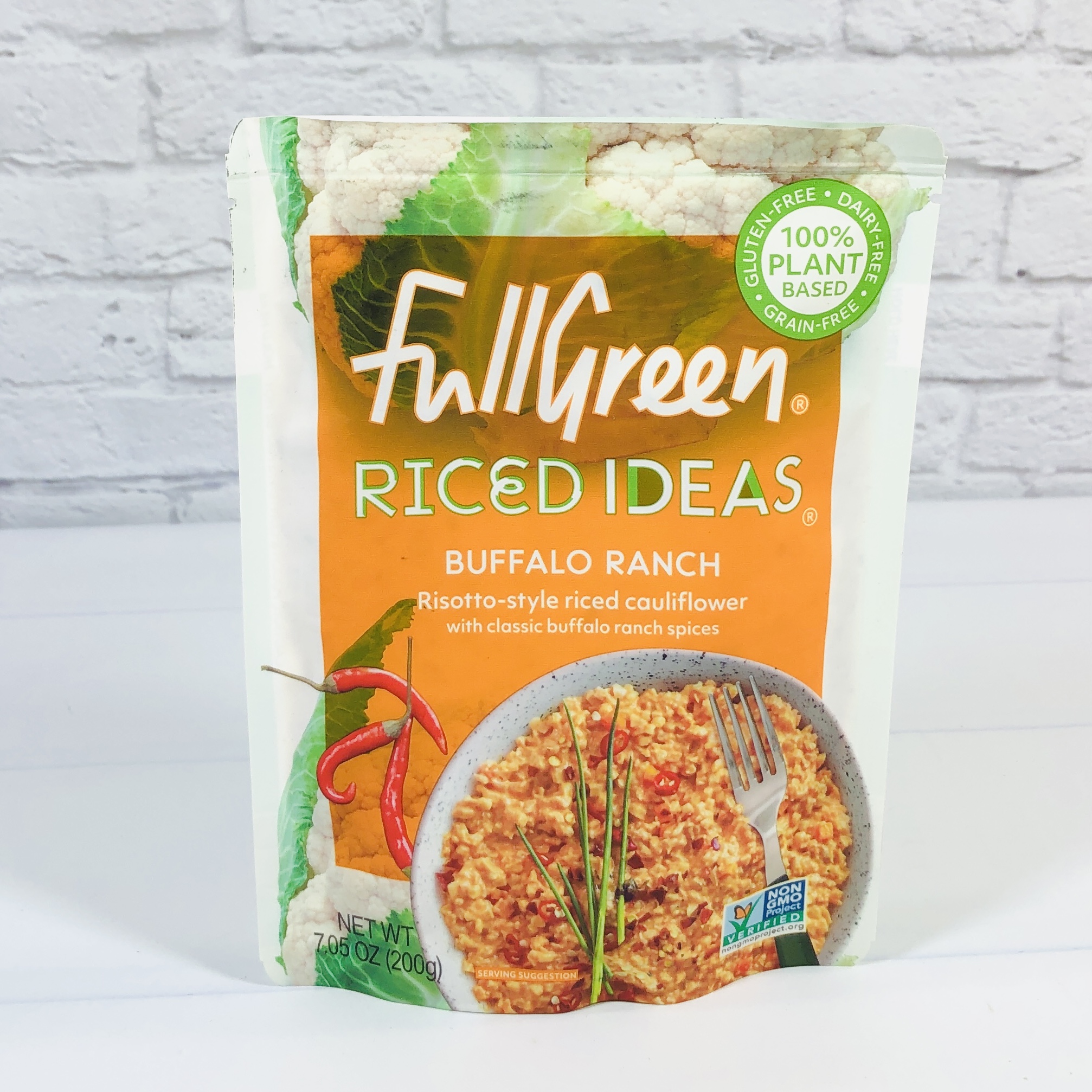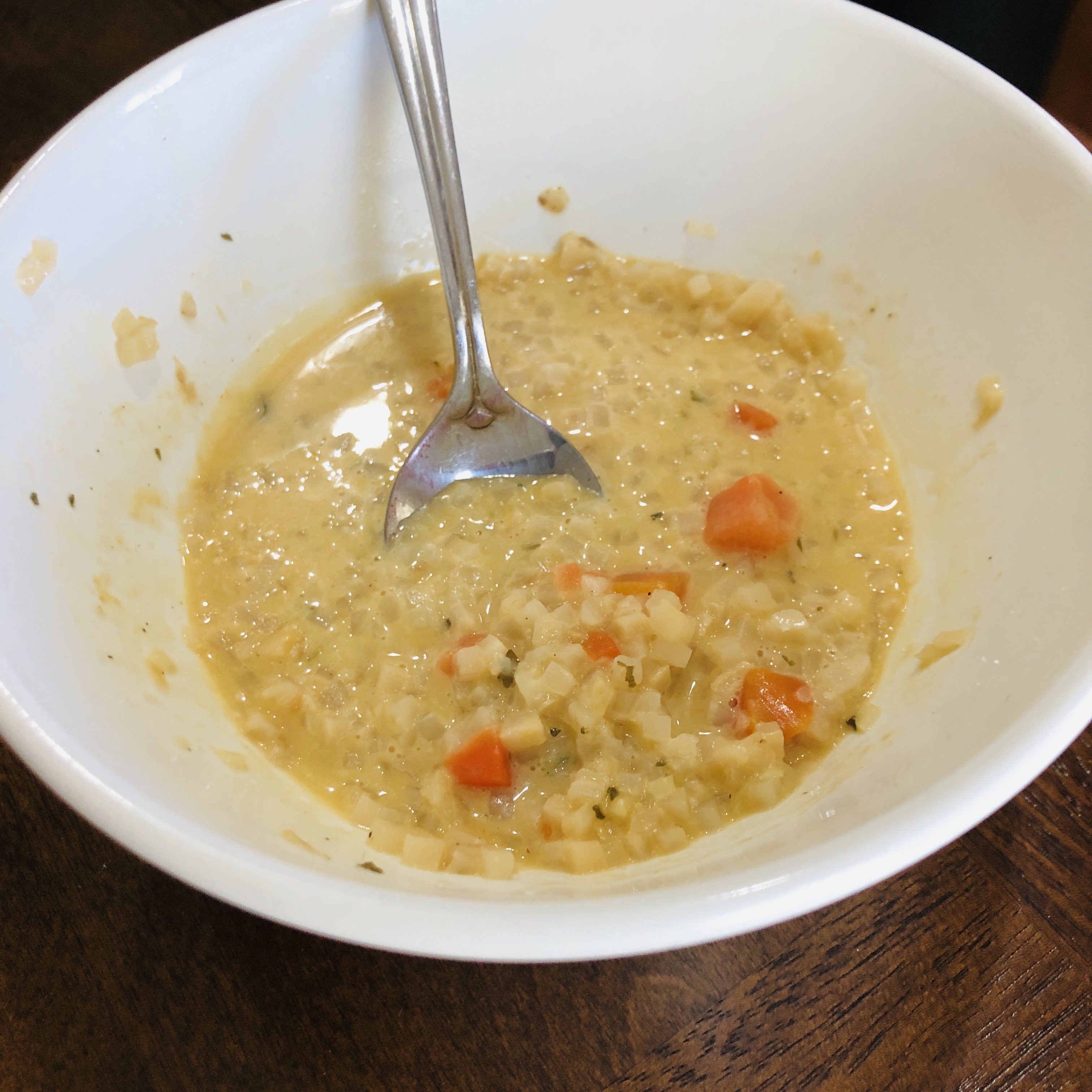 Full Green Riced Ideas Buffalo Ranch ($4.33) I tried to eat this, I truly did, but it was not at all to my taste. It's a heat and eat type of product but the pouch had some sort of scent that I didn't care for so I heated the risotto in a bowl. It was runny, sort of soupy, and I liked the texture of the cauliflower itself, but the flavor, which was Buffalo-style, was very spicy and strong in the vinegar department. Only 34% of people gave this a 5 star rating on Amazon, and almost as many, 31%, gave it 1 star. I gave some to my daughter and she agreed that it wasn't good, so I apologize if this is your favorite food but nope.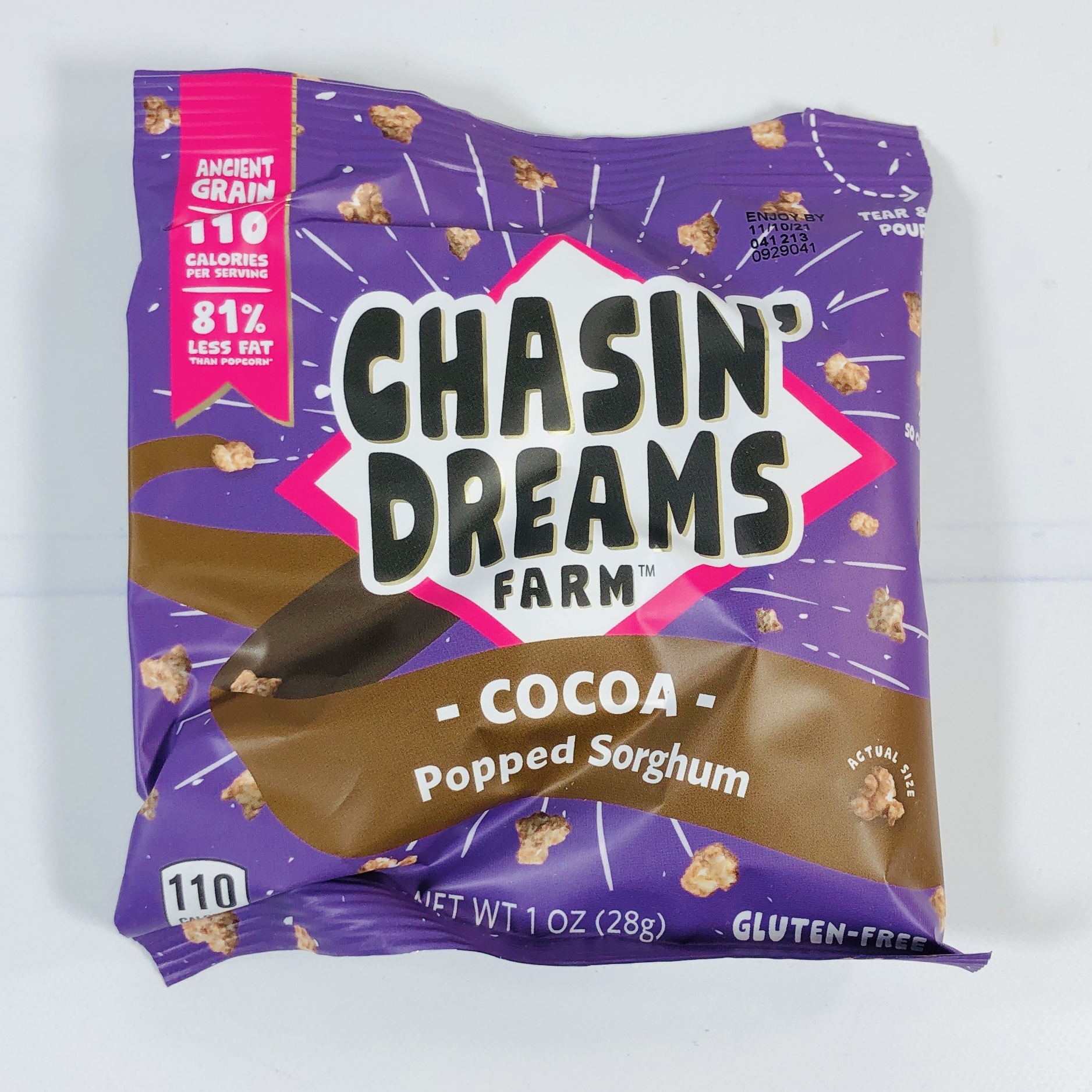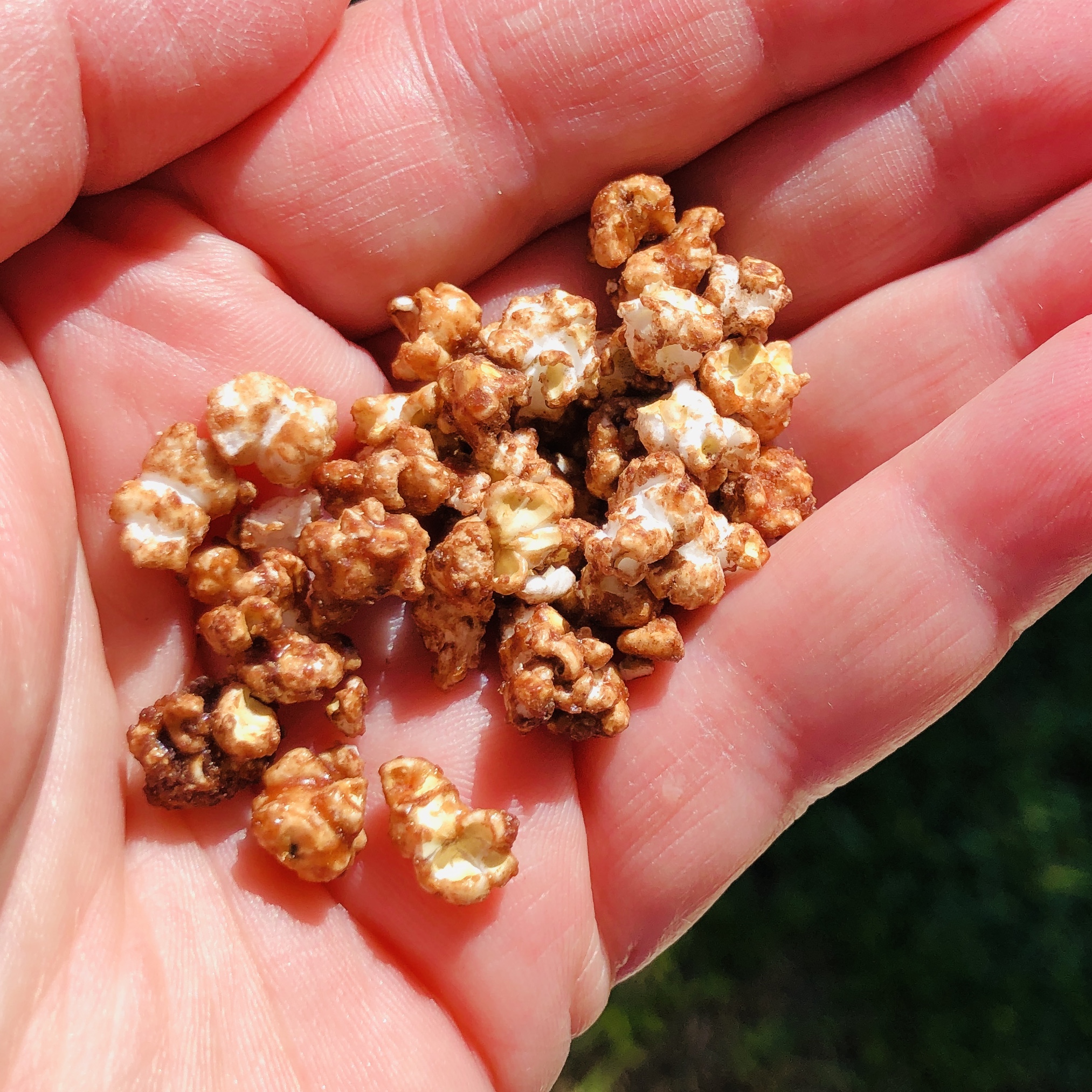 Chasin' Dreams Farm Cocoa Popped Sorghum ($2.50) reminded me of mini caramel popcorn but with a hint of chocolate flavor. It's made with sorghum, an ancient grain, and like popcorn it had teeny tiny hulls and hard bits, so chew carefully.
Dang Coconut Chips ($1.10) I've tried the sweetened version of this type of snack but this one is toasted and salted, but not sweet. It reminds me of macadamia nuts, with an oily, rich texture and hint of roasted nut flavor. Watch out, this little bag has half of the daily allotment of saturated fat but it is oh so tasty.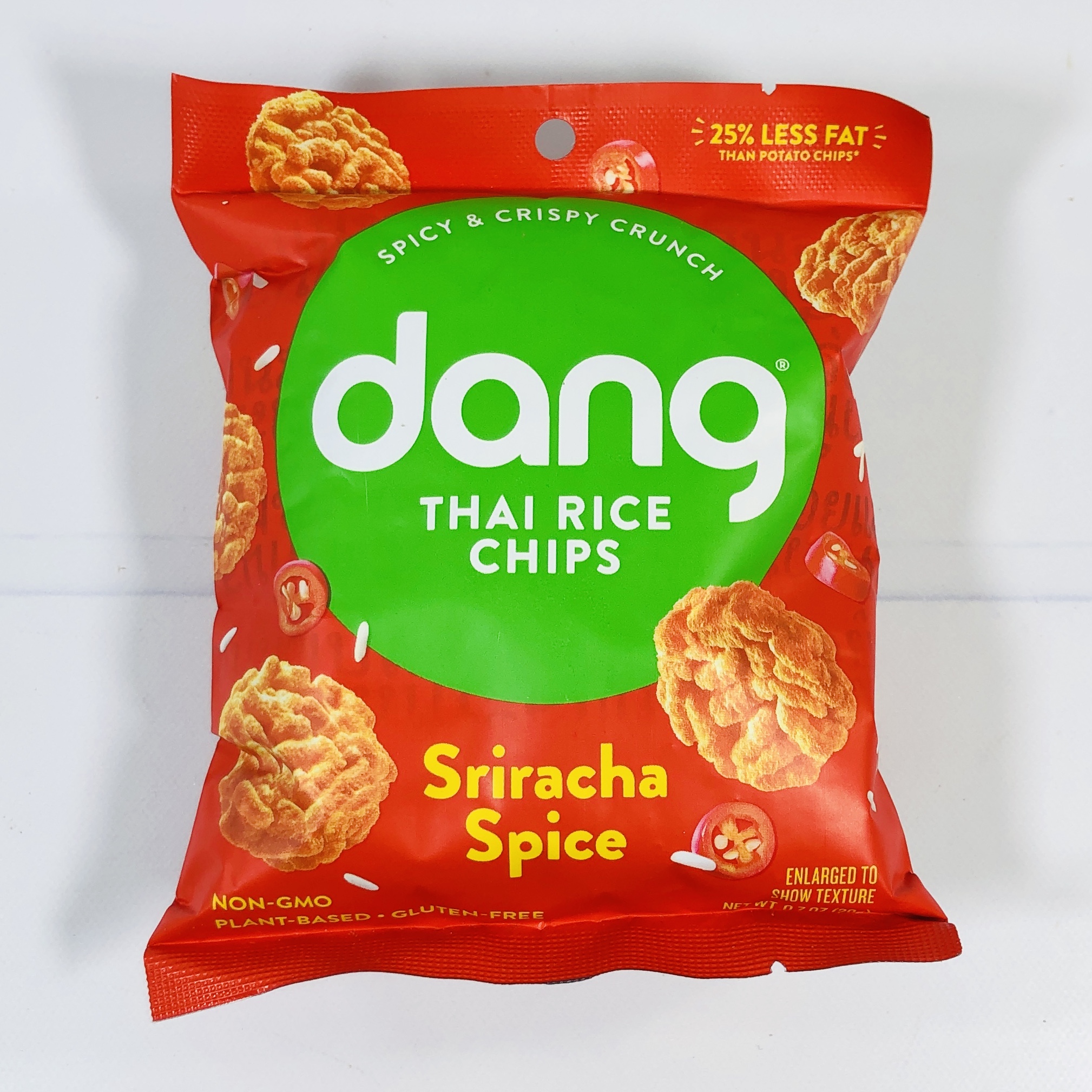 Dang Thai Rice Chips Sriracha Spice ($1.79) Here is our second snack from Dang Foods and it's a delectable rice chip with a spicy powdered coating. The Dang website suggests using these as croutons on a salad but I ate them right out of the bag. They are crunchy, not super spicy, a tad sweet, and just overall tasty and fun to eat.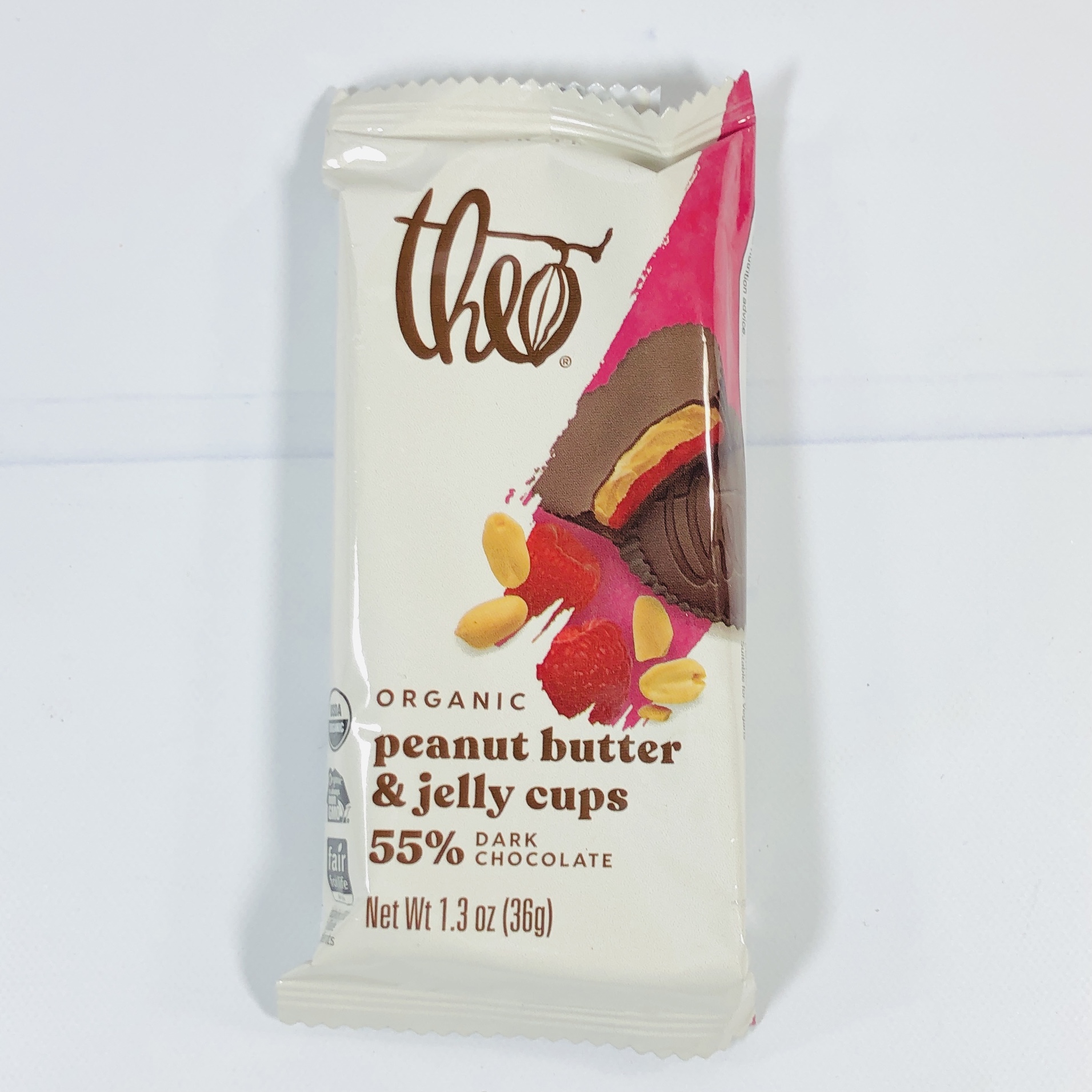 Theo Organic Peanut Butter & Jelly Cups ($2.29) Peanut butter and chocolate are one of my all time favorite combos, and here it is enhanced with a raspberry jelly filling! They aren't as sweet as the kind from my grocery store and the chocolate isn't milk, it's dark, so that adds a deeper flavor note too. Delicious!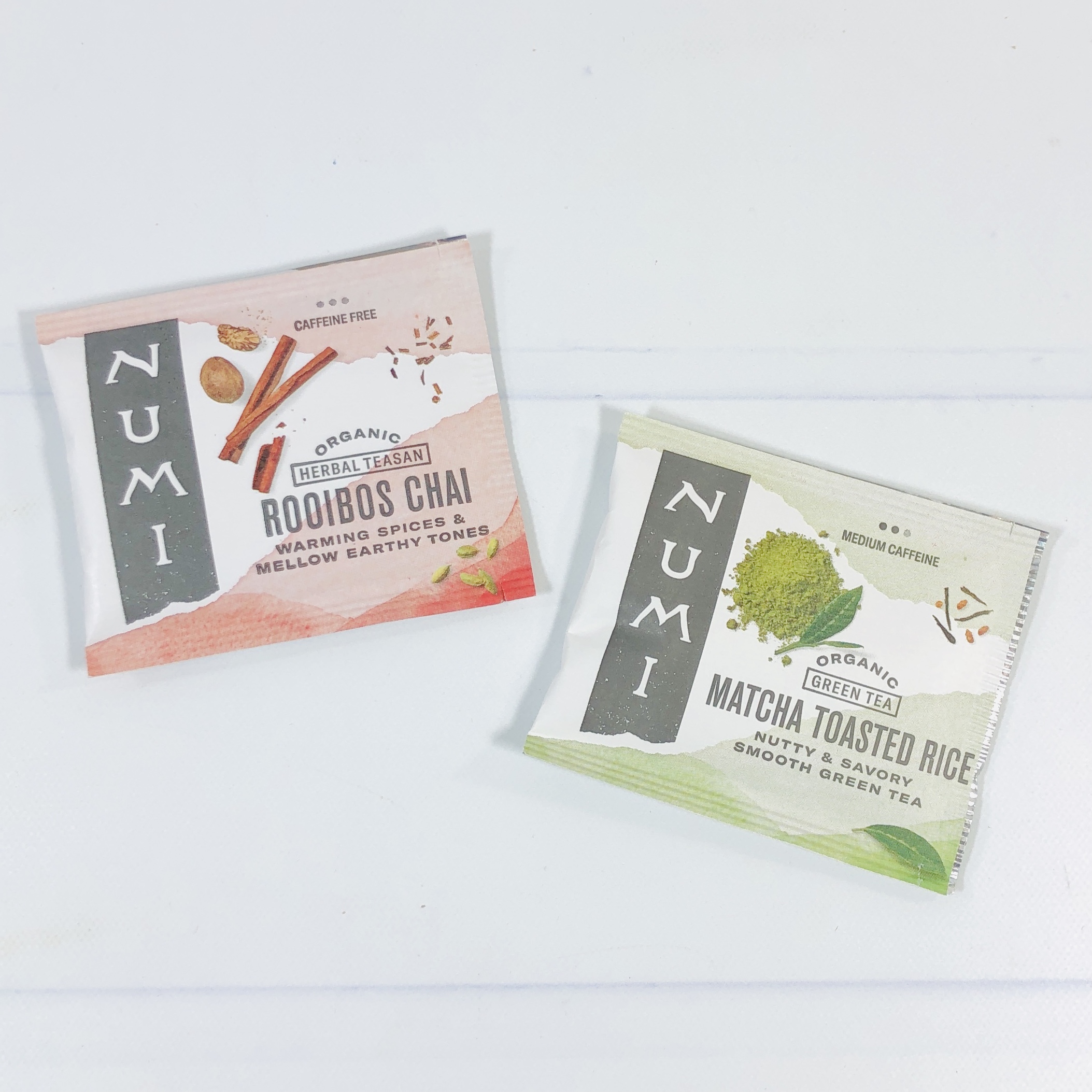 Numi Organic Herbal Teasan Rooibos Chai ($0.30) and Numi Organic Green Tea Matcha Toasted Rice ($0.60) I received two tea sachets and so far I have tried the green tea, which I know as genmaicha. It is actually my favorite type of green tea, with pieces of toasted rice that give it a smoky nuance and it is absolutely delicious. I plan to buy a box of this immediately.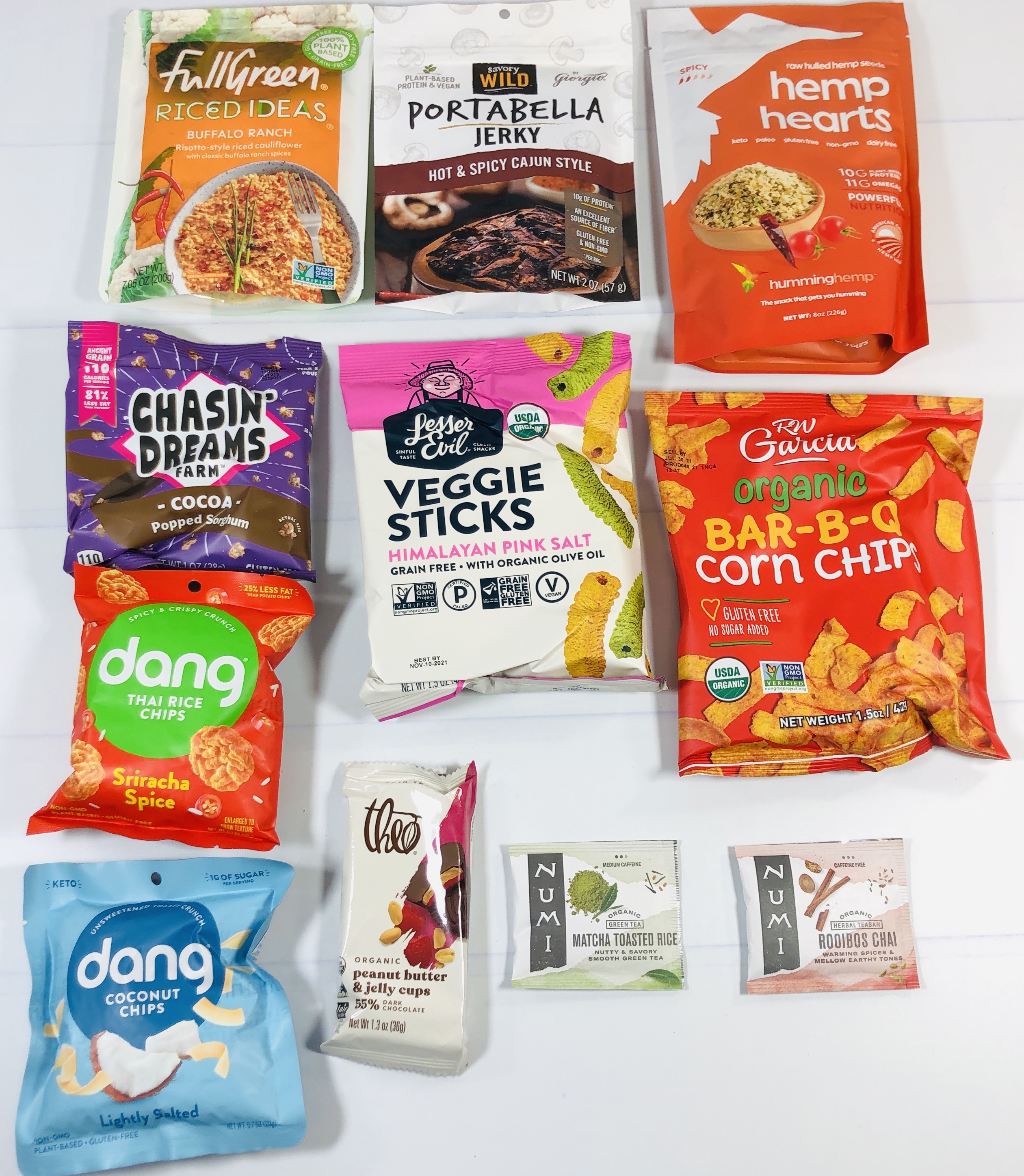 Vegancuts sends one of the best snack shipments out there and while maybe not every item was a hit, I still enjoyed trying it all, and I know which items I might want to purchase in bulk for my snack needs. Vegancuts even offers savings promos on their website, so I can get a deal when I make those purchases. I'm having a hard time picking a favorite but I was especially impressed with the PB&J cups, Numi tea, and dang rice chips. I truly had a snack for every craving and enjoyed sharing some of the larger snacks with my family.
Have you tried Vegancuts Snack Box? Let me know what you thought of the box!