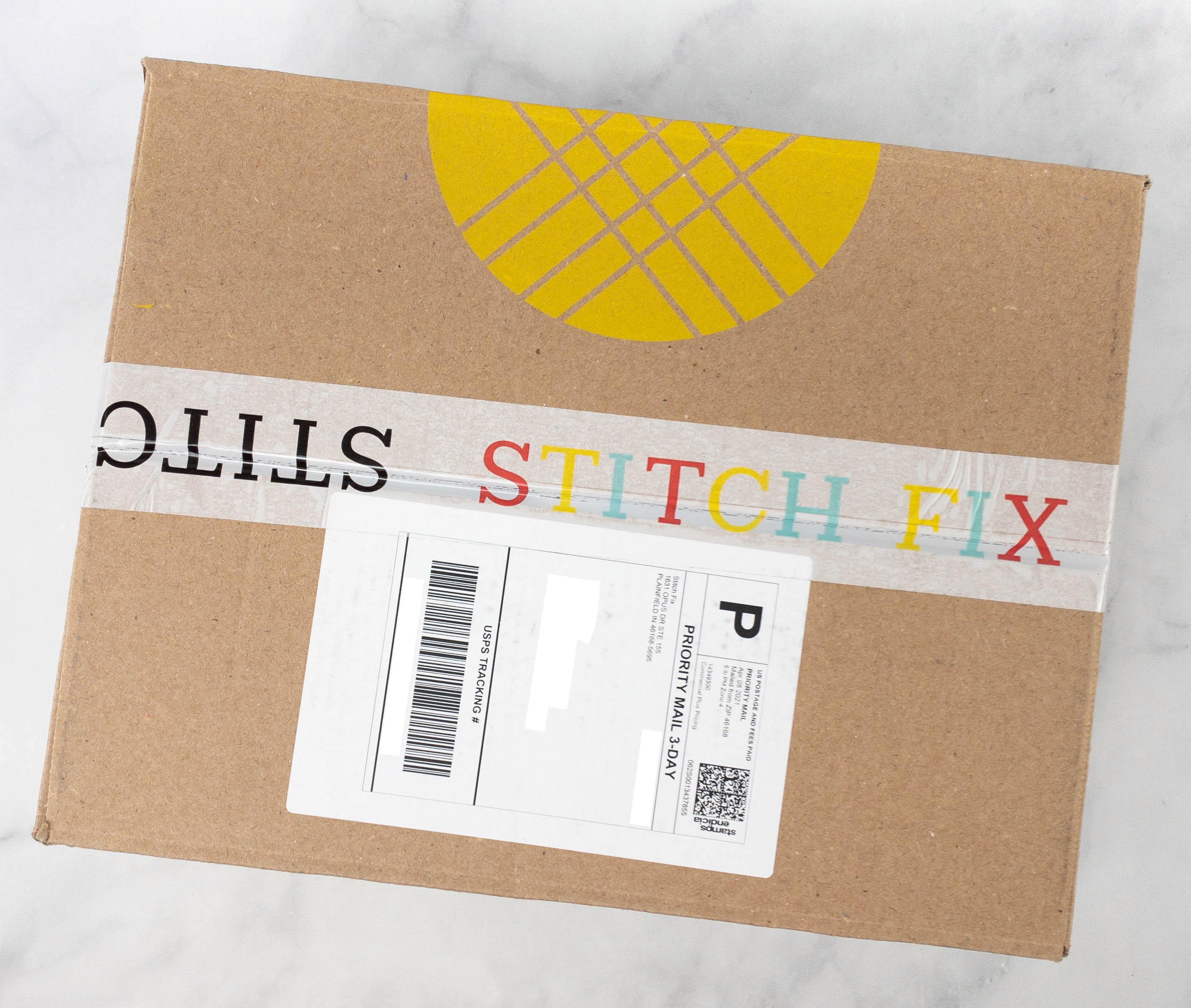 Fix Kids is a personal styling service for kids clothing ranging from sizes 2T to 14. At $20 styling fee for each box, you'll get 8 to 12 items with retail price ranging from $10 to $35 when it is shipped to you. You will be asked to share some styling preferences first when you sign up for this box so that the items included will be curated accordingly. If there are clothes that don't fit your kid, you can always return them by the return envelope included in the box. If you do decide to keep all of the items, you will get 25% off on the whole box.
All the items are packed in a brown box sealed with a Stitch Fix sticker.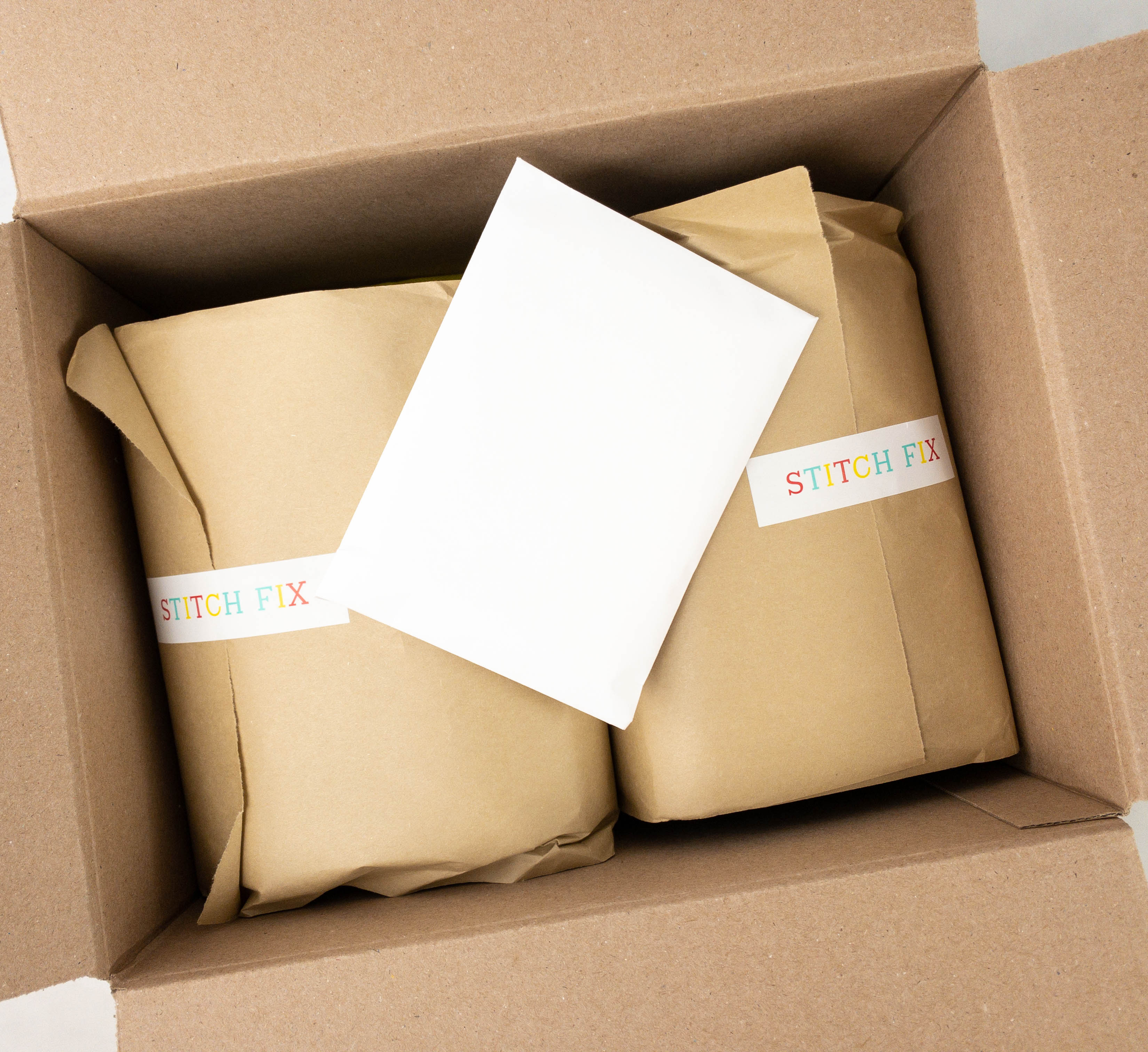 Upon opening, there's an envelope on top with the rest of the items hidden away.
The return envelope is already included in the box so you can return the items easily. You can return any clothing or accessories that you don't like and pay only for what you're keeping!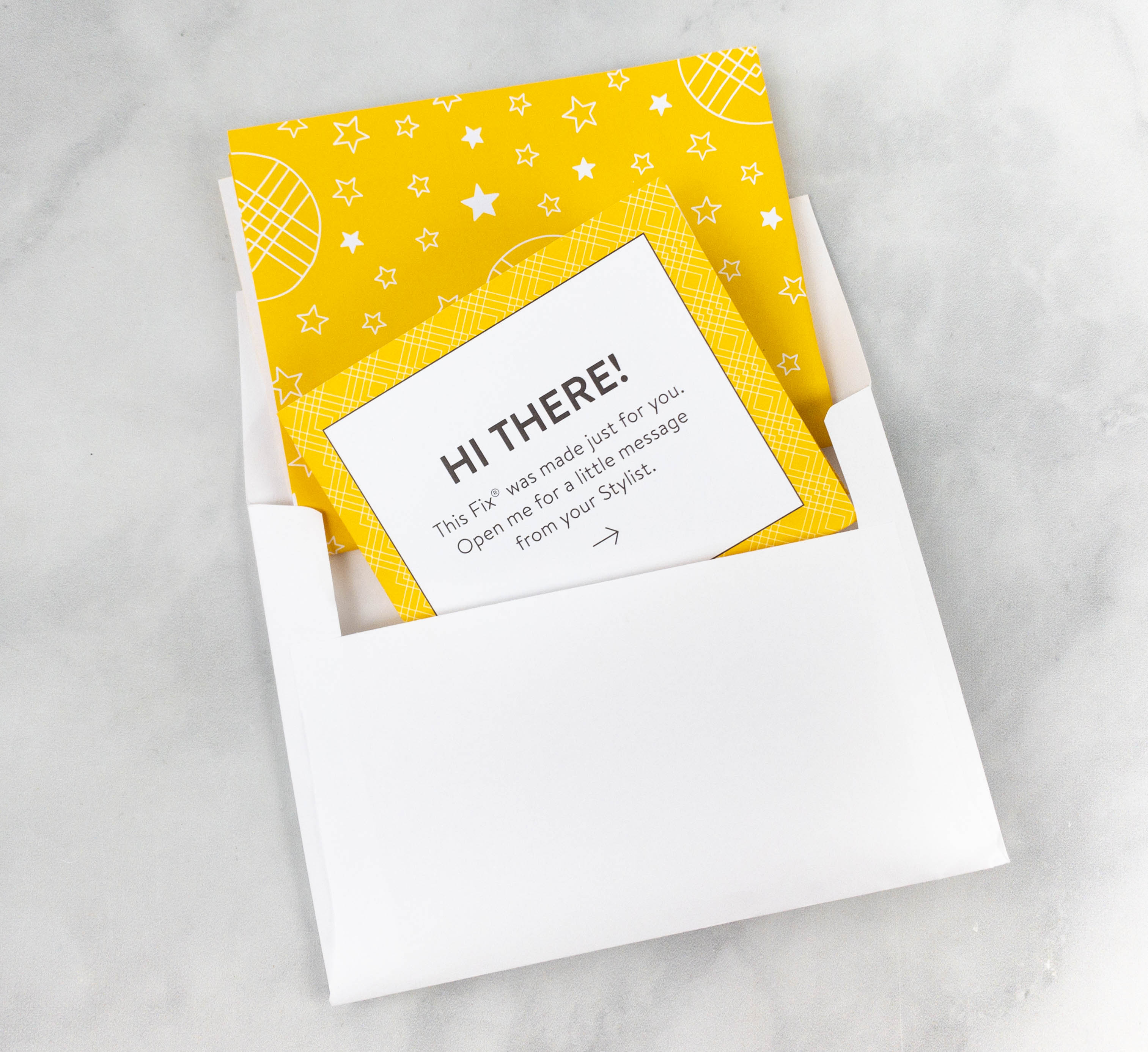 The envelope contains a message from Stitch Fix.
They also included a list of all the items' size and price. This way, it will be easier for you to compute how much you'll be paying if you'll get individual items.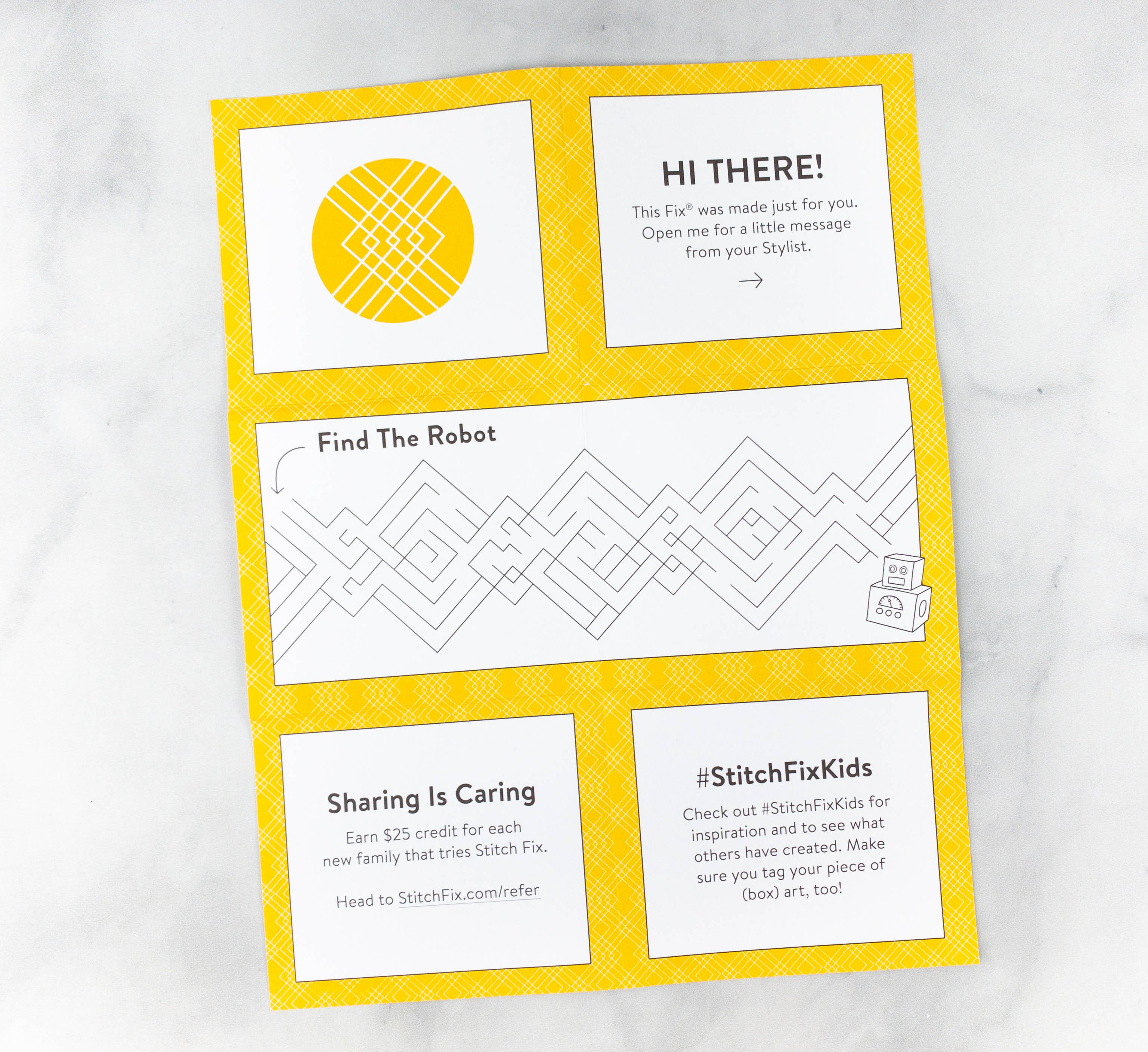 There's also a mini-game for the kids at the back of the sheet.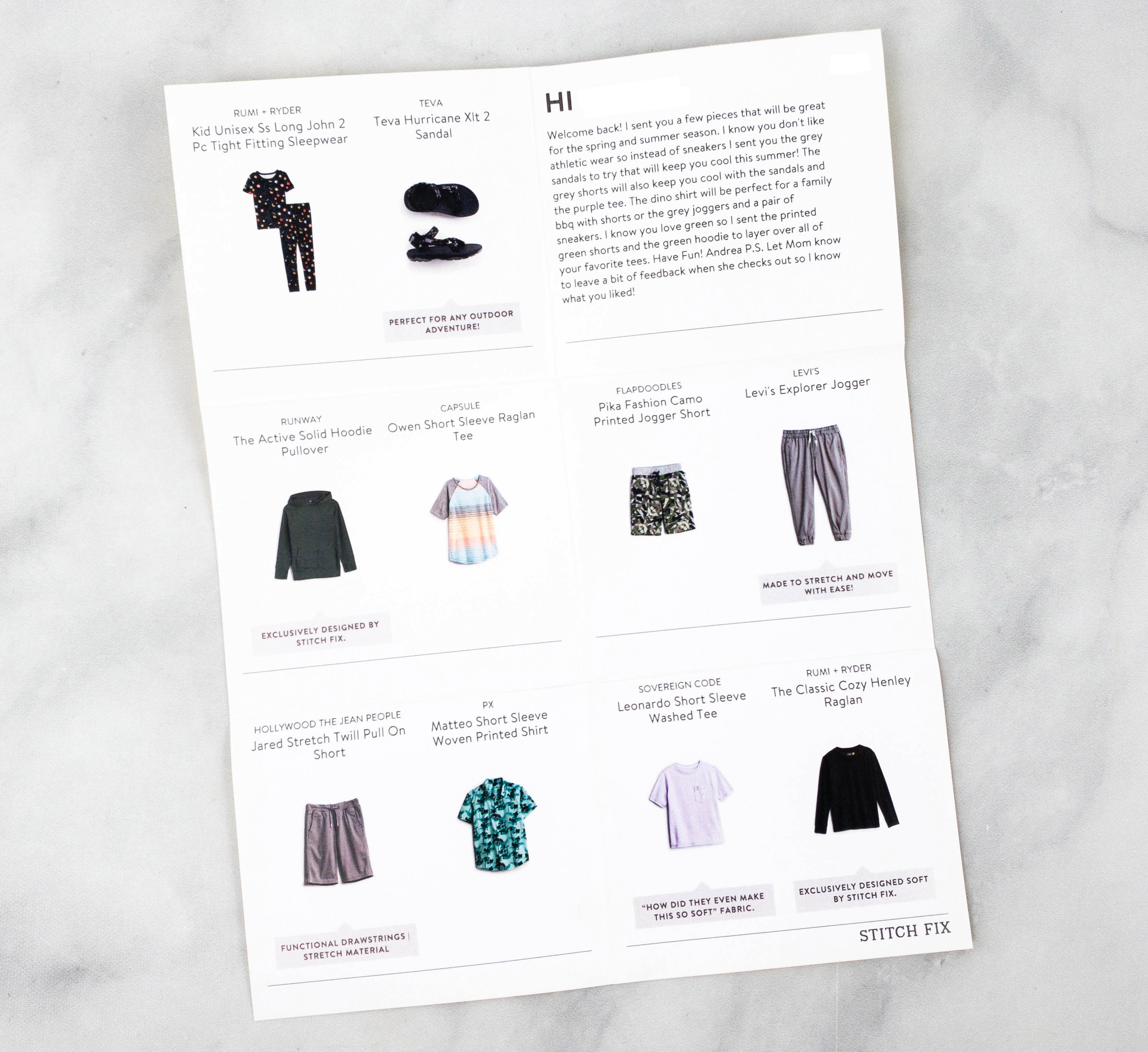 Here are photos of all the items included in this month's Stitch Fix.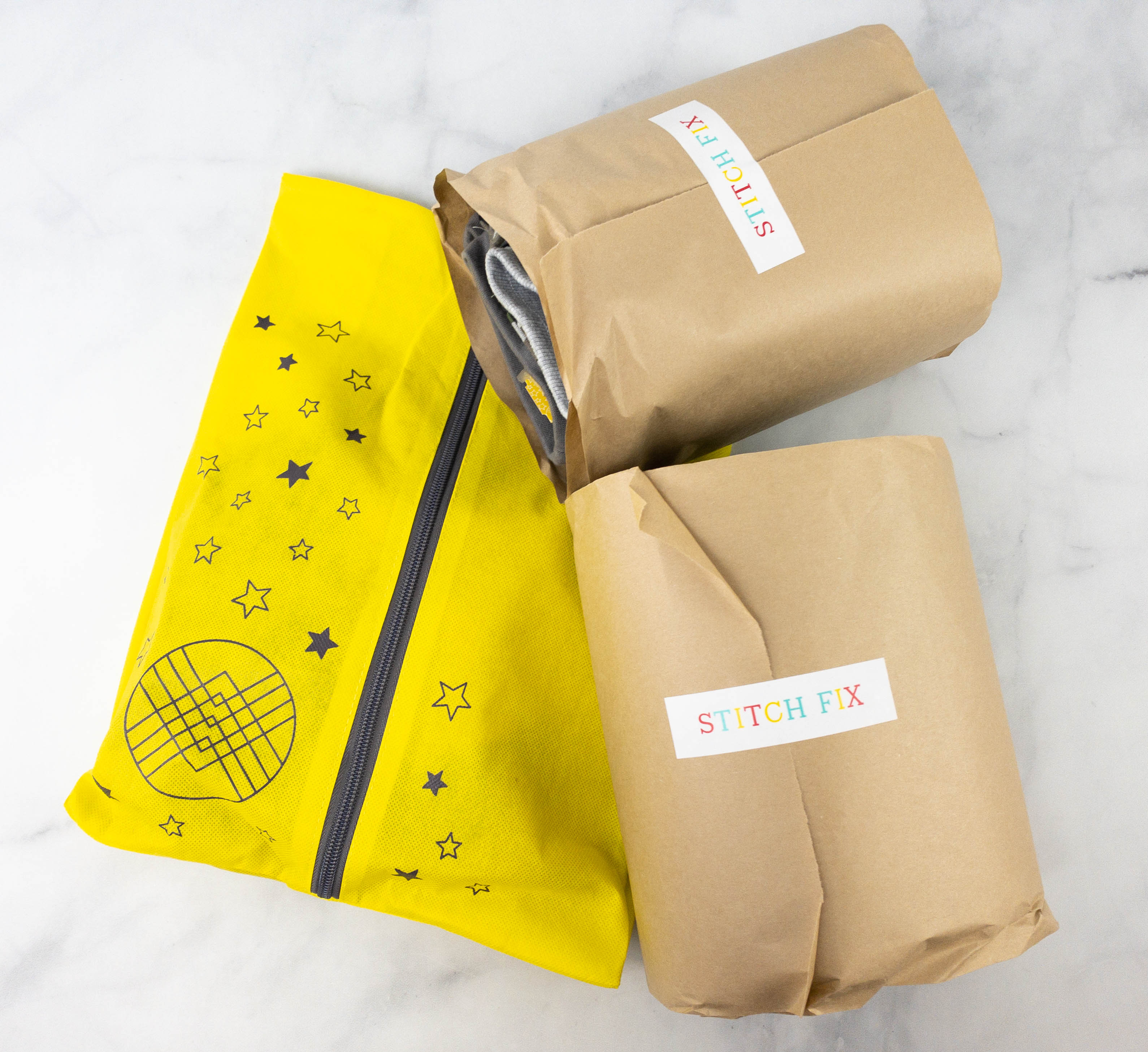 The clothing items were wrapped in paper sealed with a sticker.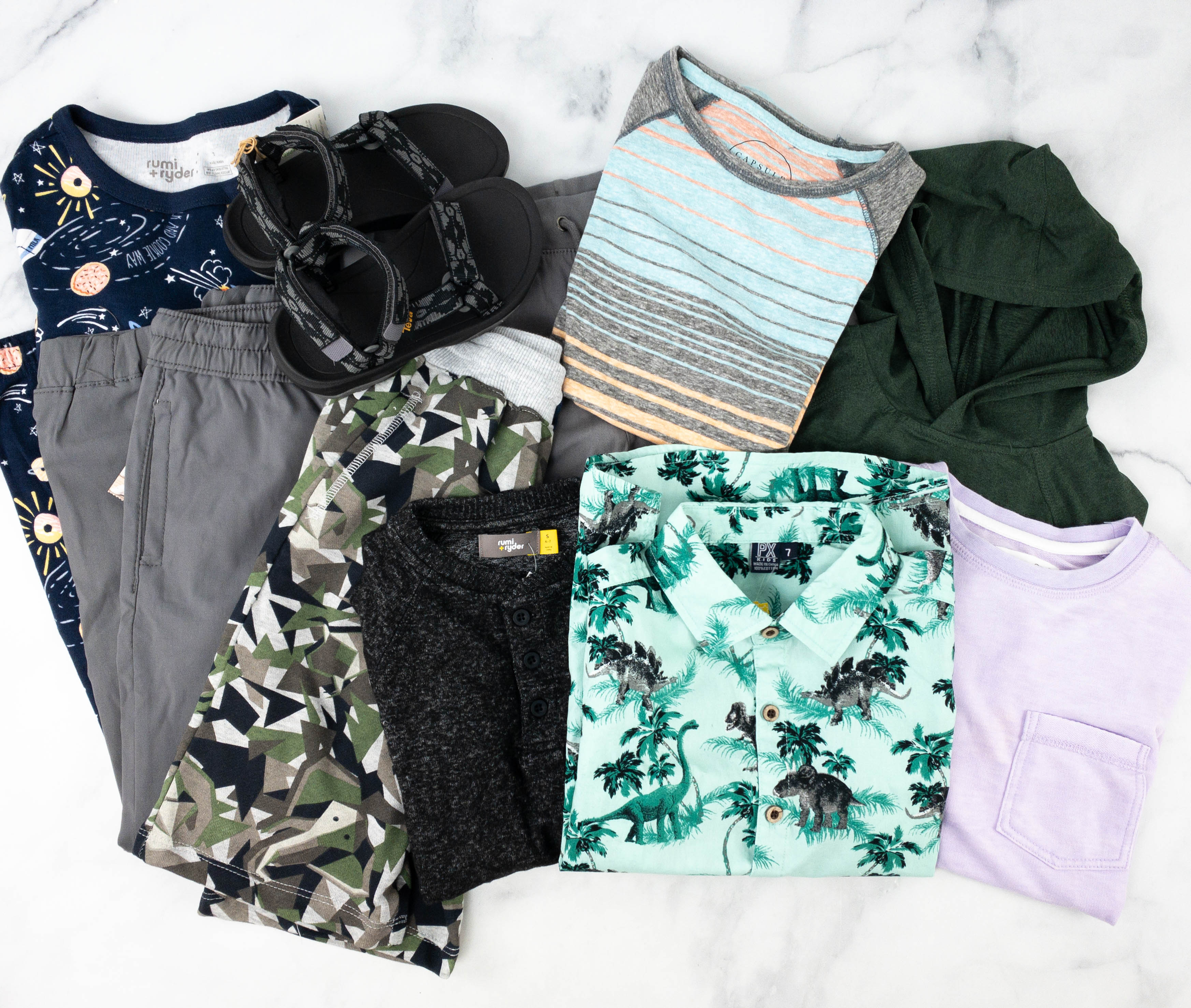 Everything in my April 2021 box!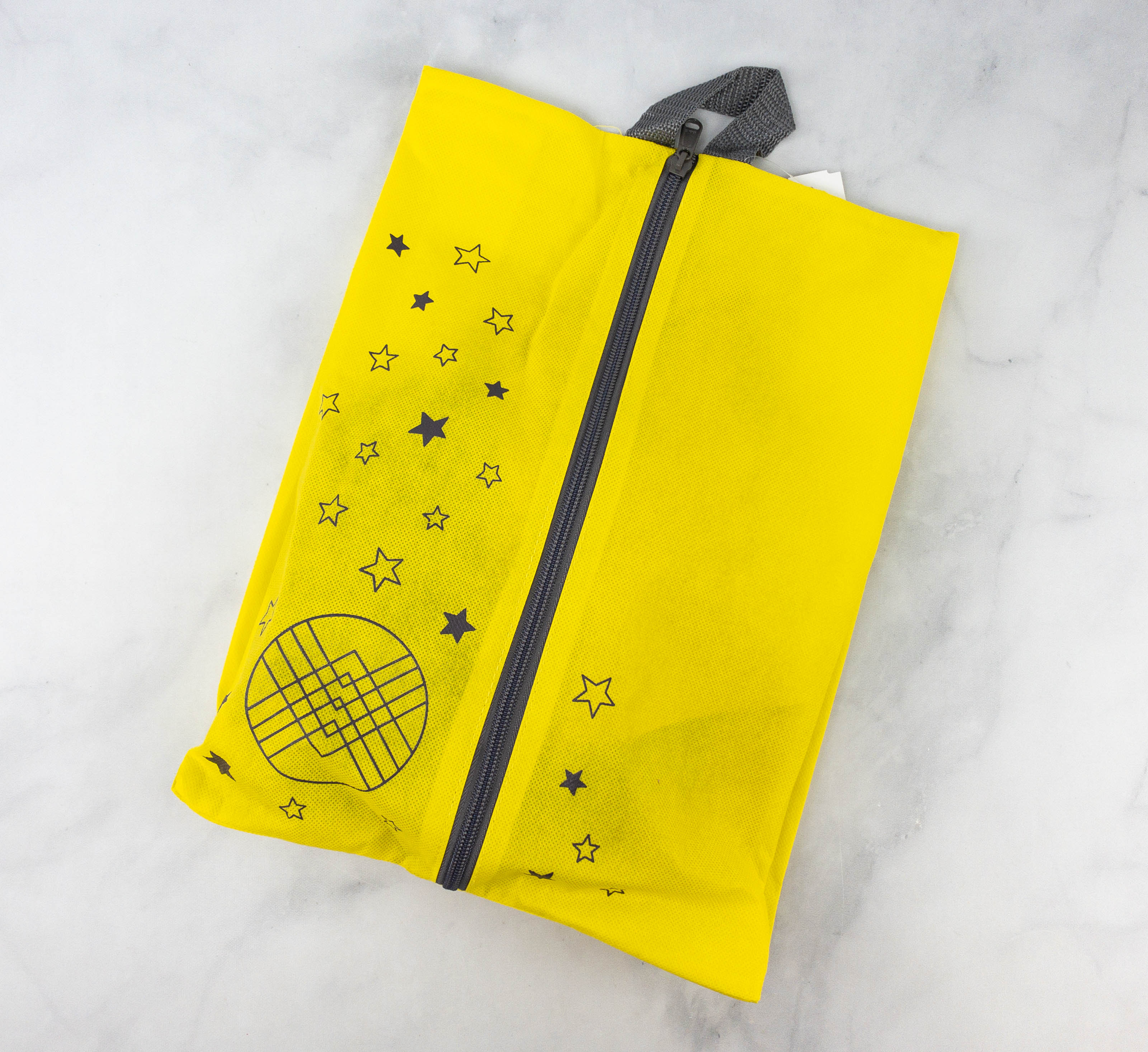 Teva Hurricane Xit 2 Sandal ($40) Stitch Fix sometimes includes footwear in my kids' fix and they pack it in a cute reusable pouch to keep it safe.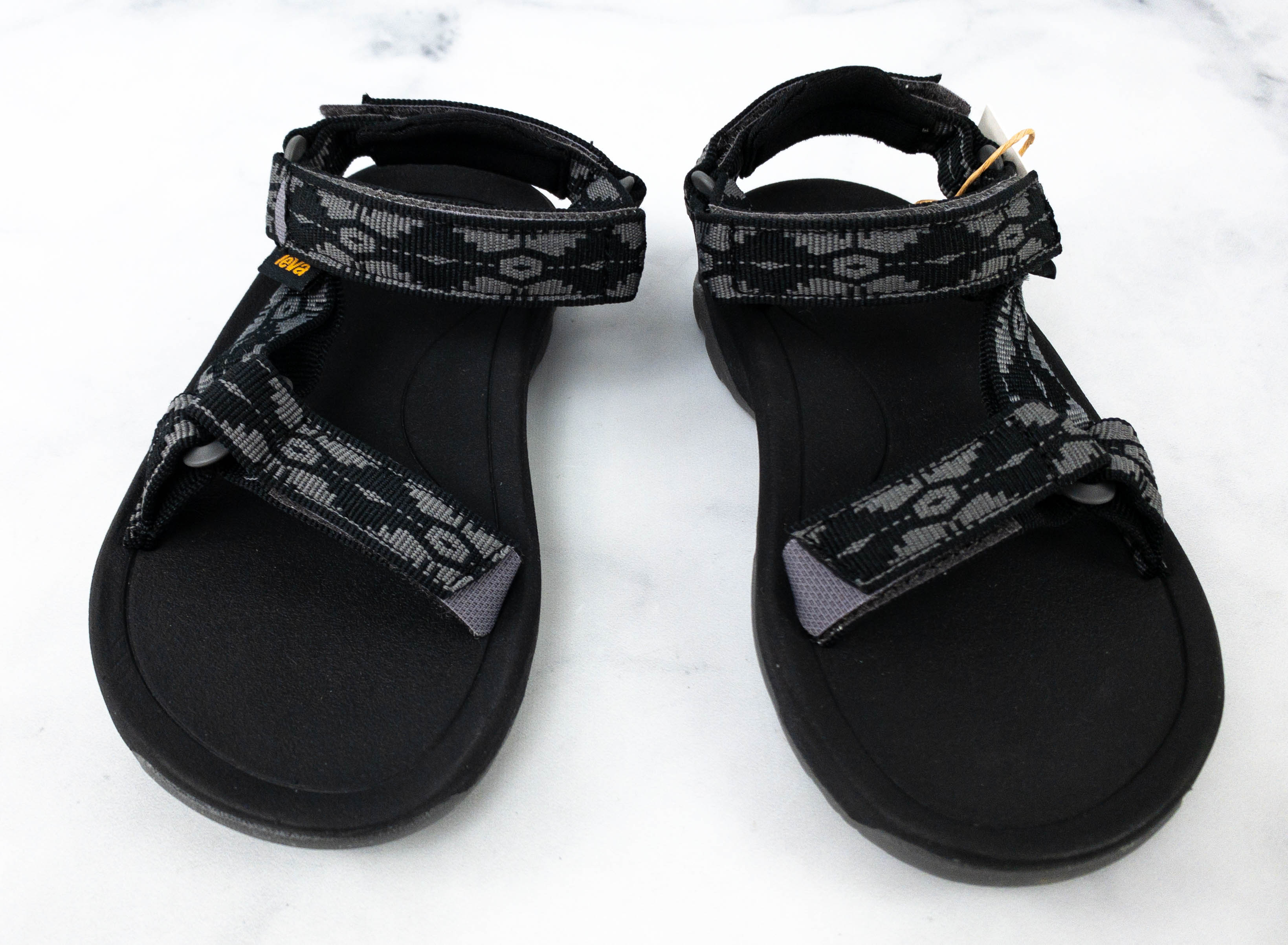 In this fix, they included sandals with a black base color and grey straps.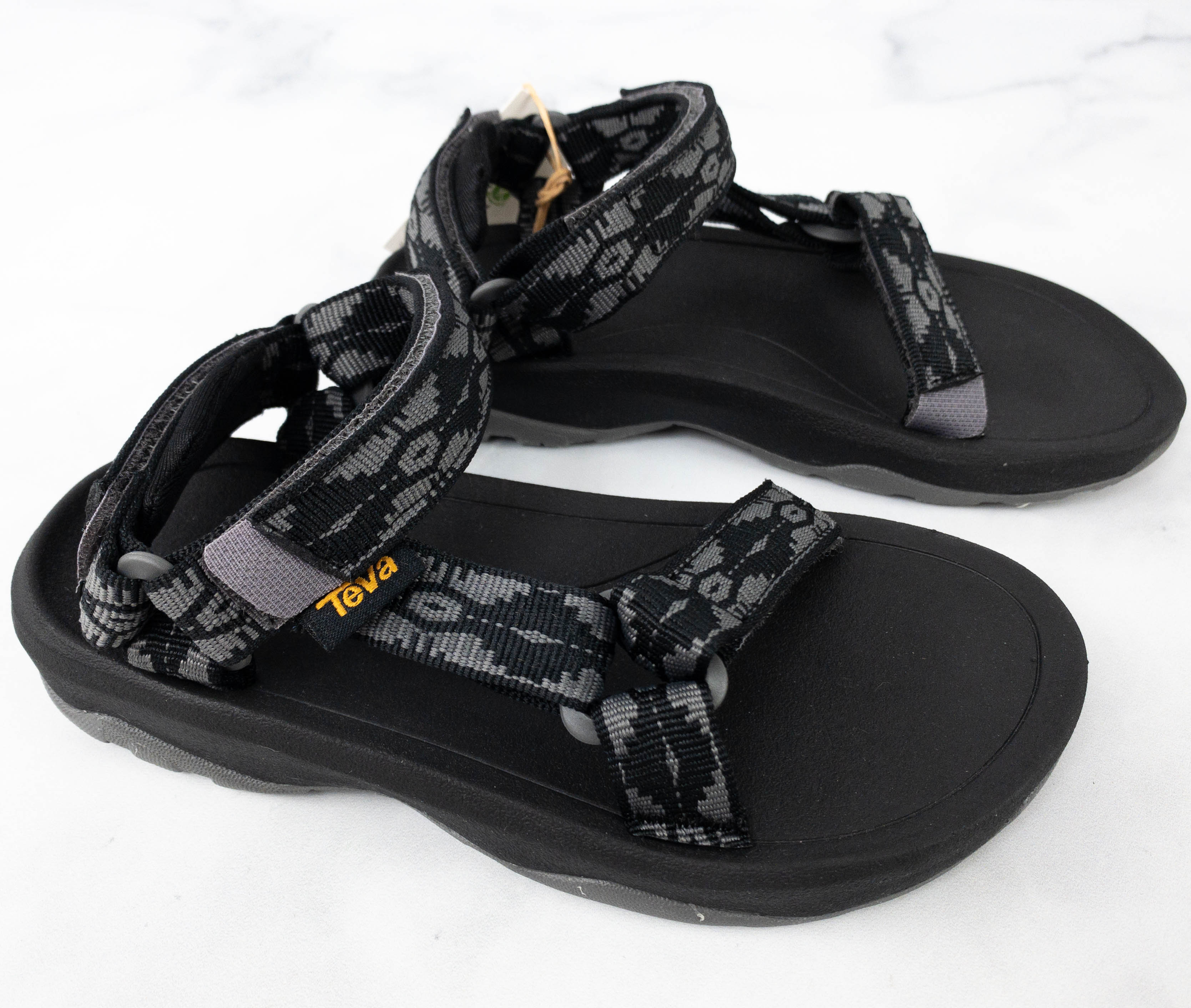 The straps are adjustable as well!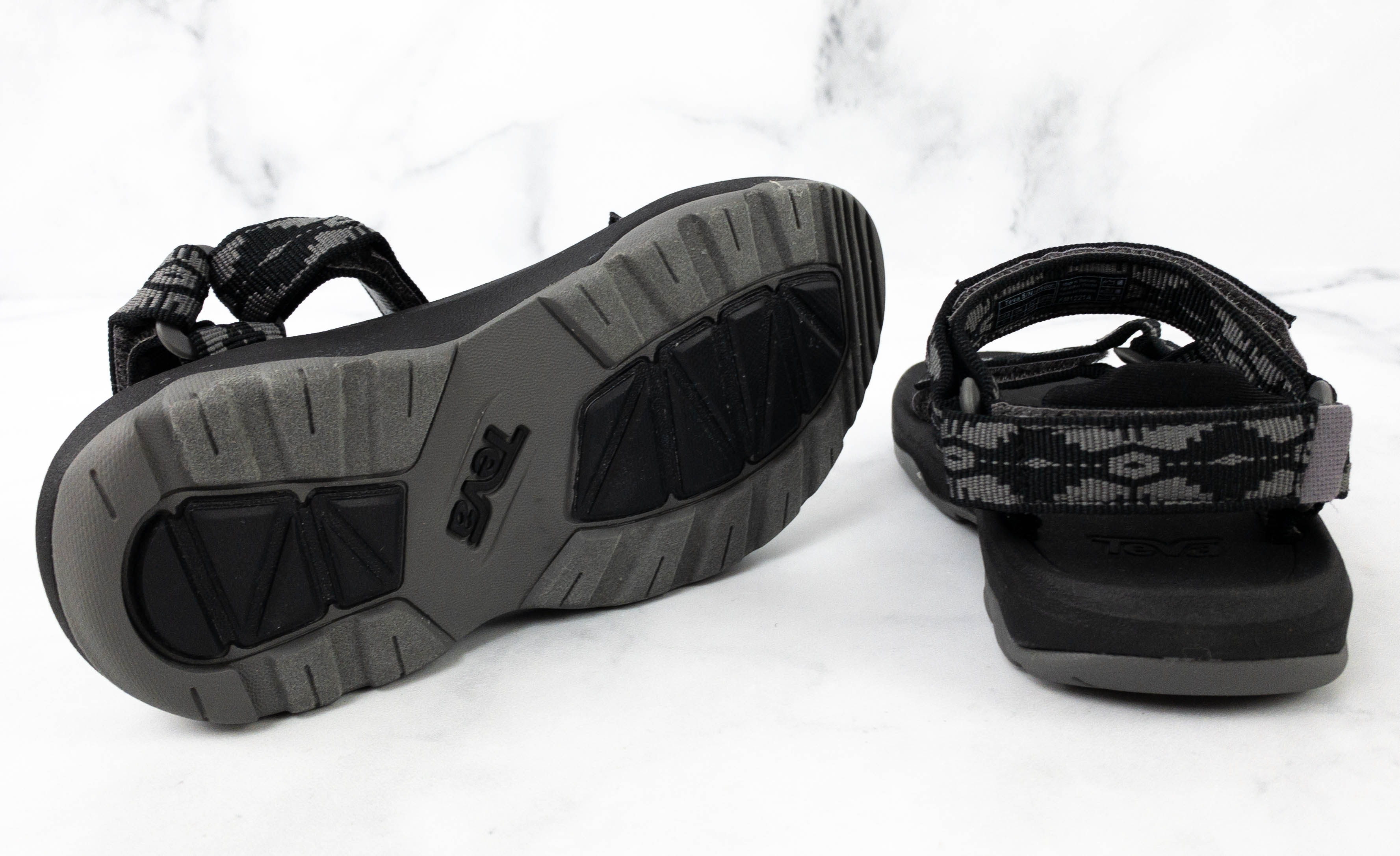 The soles provide a great grip, making it safe to use on most surfaces.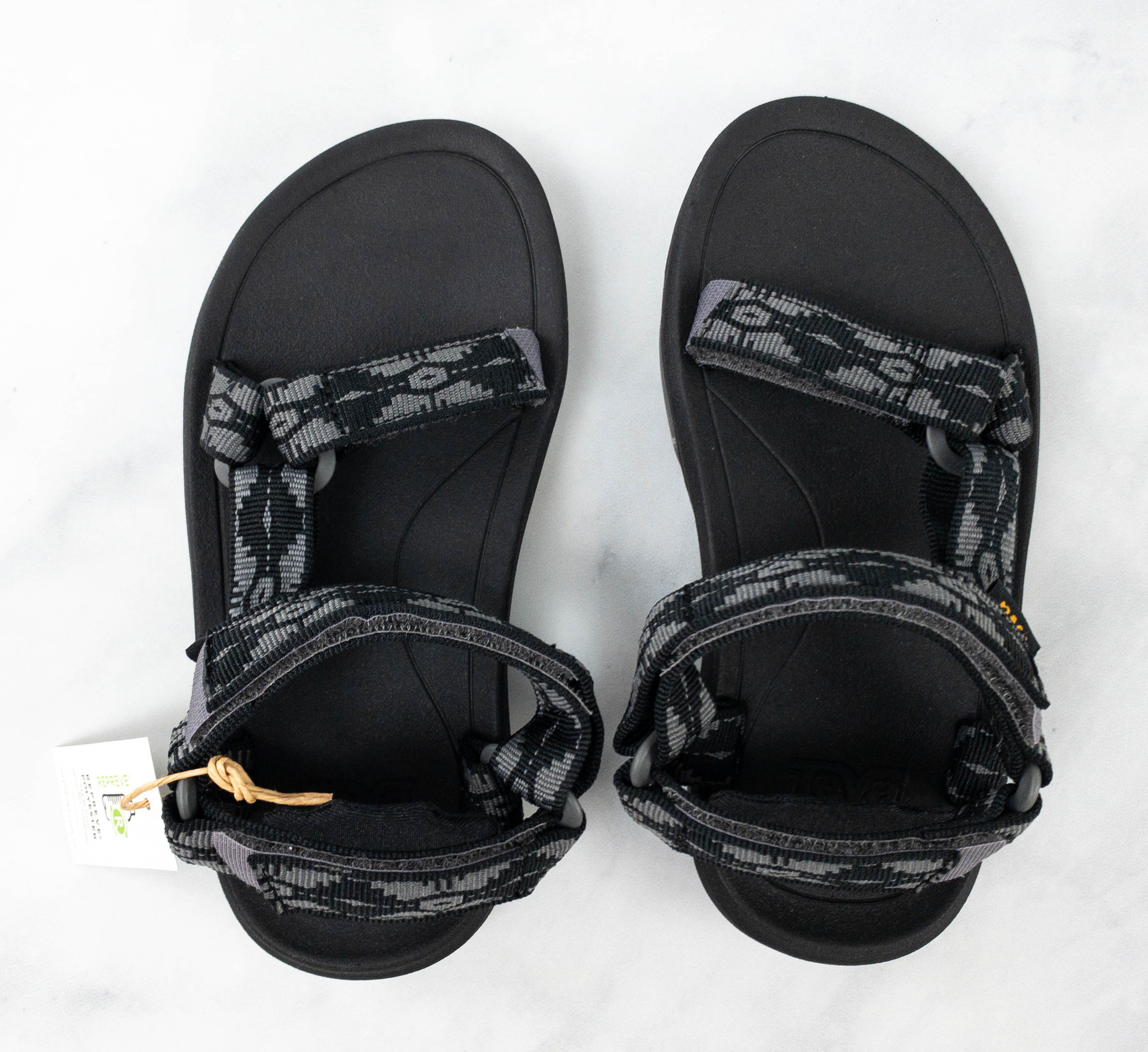 Aside from being comfortable, the pair's style is also easy to pair with most types of attires.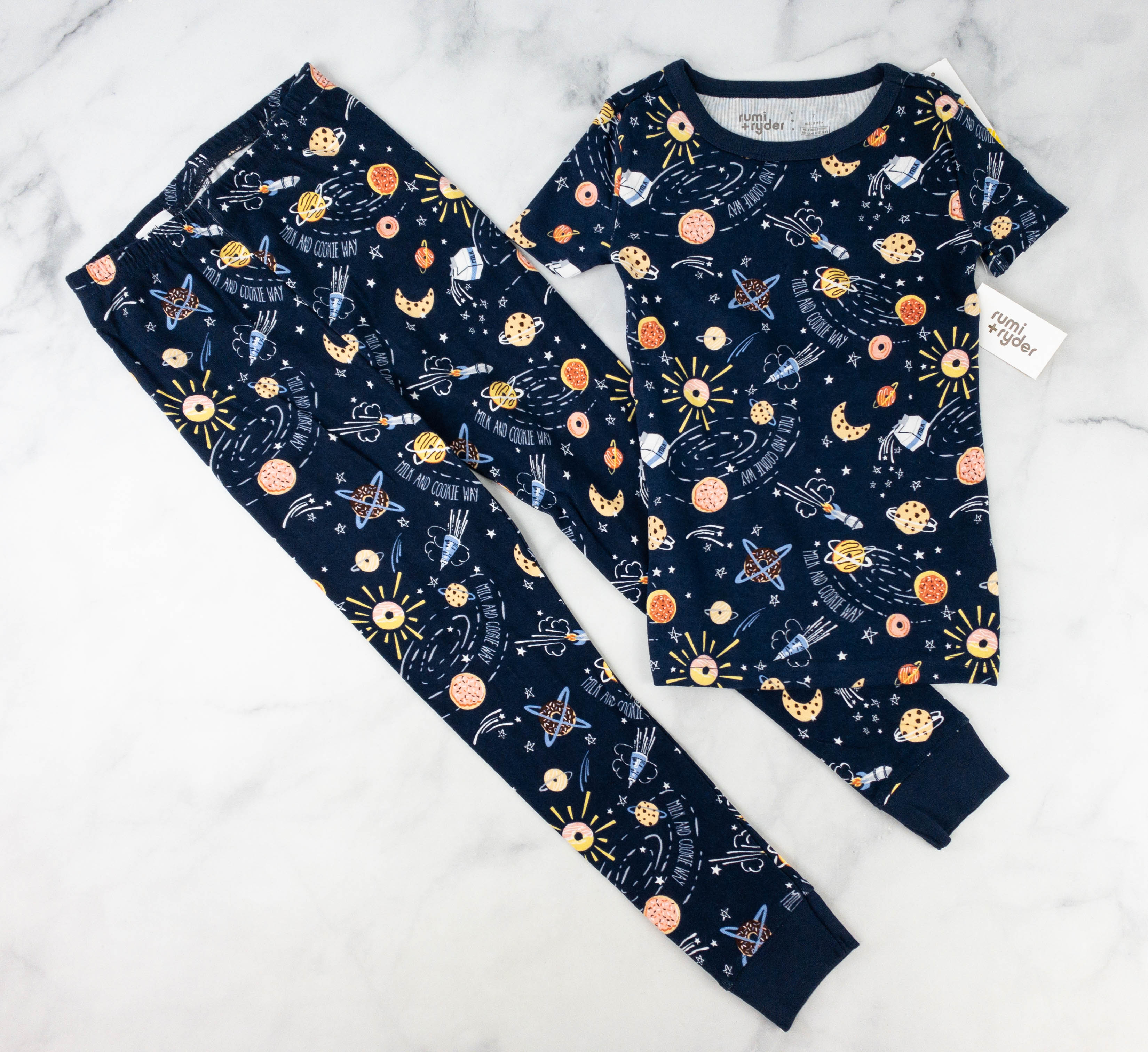 Rumi + Ryder Kid Unisex Ss Long John 2 Pc Tight Fitting Sleepwear ($24) This pair of tight-fitting sleepwear features planets and spaceships all over them! The top is short sleeved, while the bottom has cuffs. They are so comfortable to wear specially with the soft, stretchable, and breathable fabric.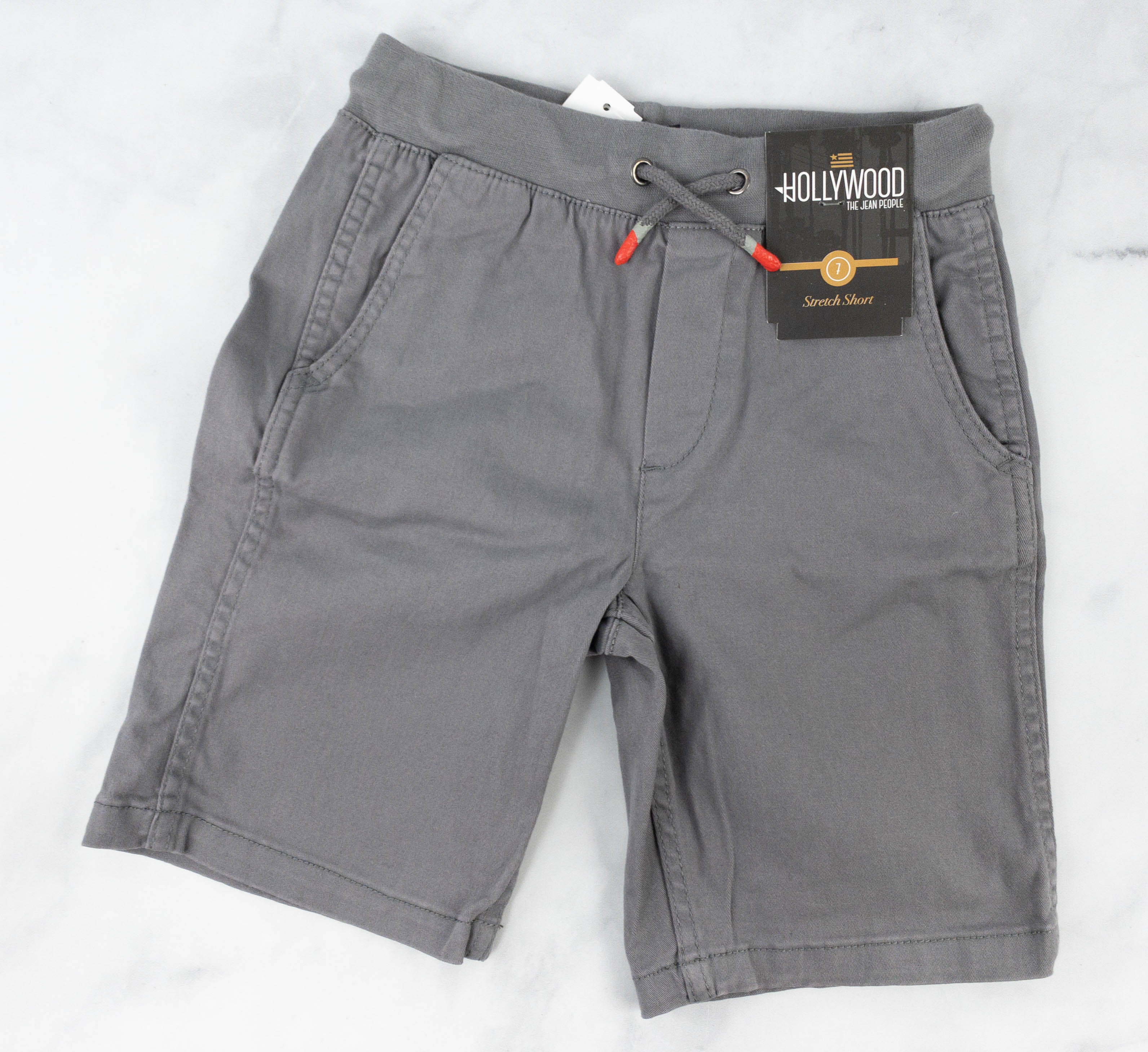 Hollywood The Jean People Jared Stretch Twill Pull On Short ($18) It's a grey pull-on stretch short with an adjustable drawstring cord to provide a secure but comfortable fit. It pairs well with my son's favorite tees and it's also great to wear on warmer days.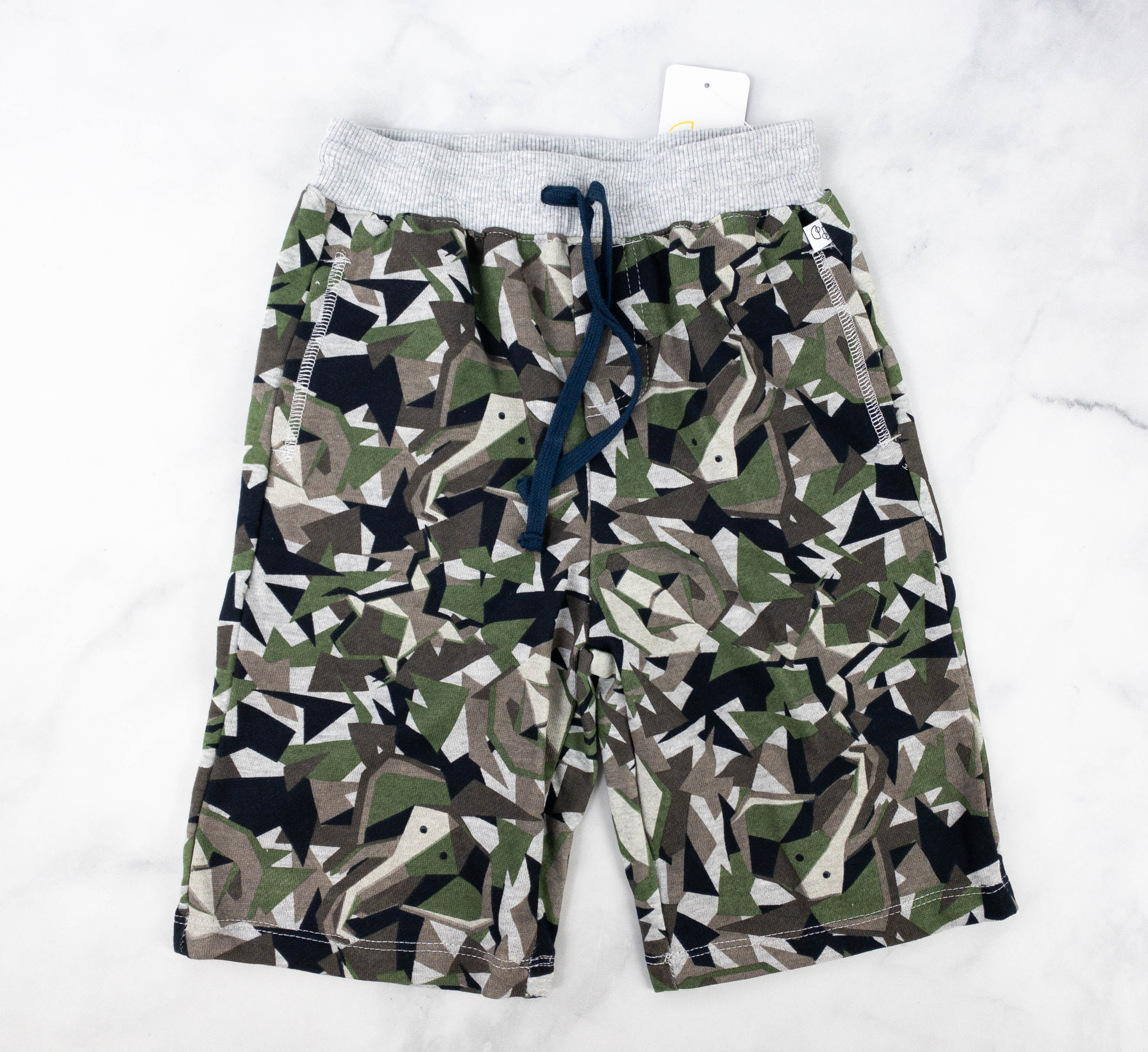 Flapdoodles Pika Fashion Camo Printed Jogger Short ($18) Here's another short, and this time it features a camo print. The length is just perfect for my son, he can move around freely while wearing it! The short also looks great when paired with the sandals from this fix.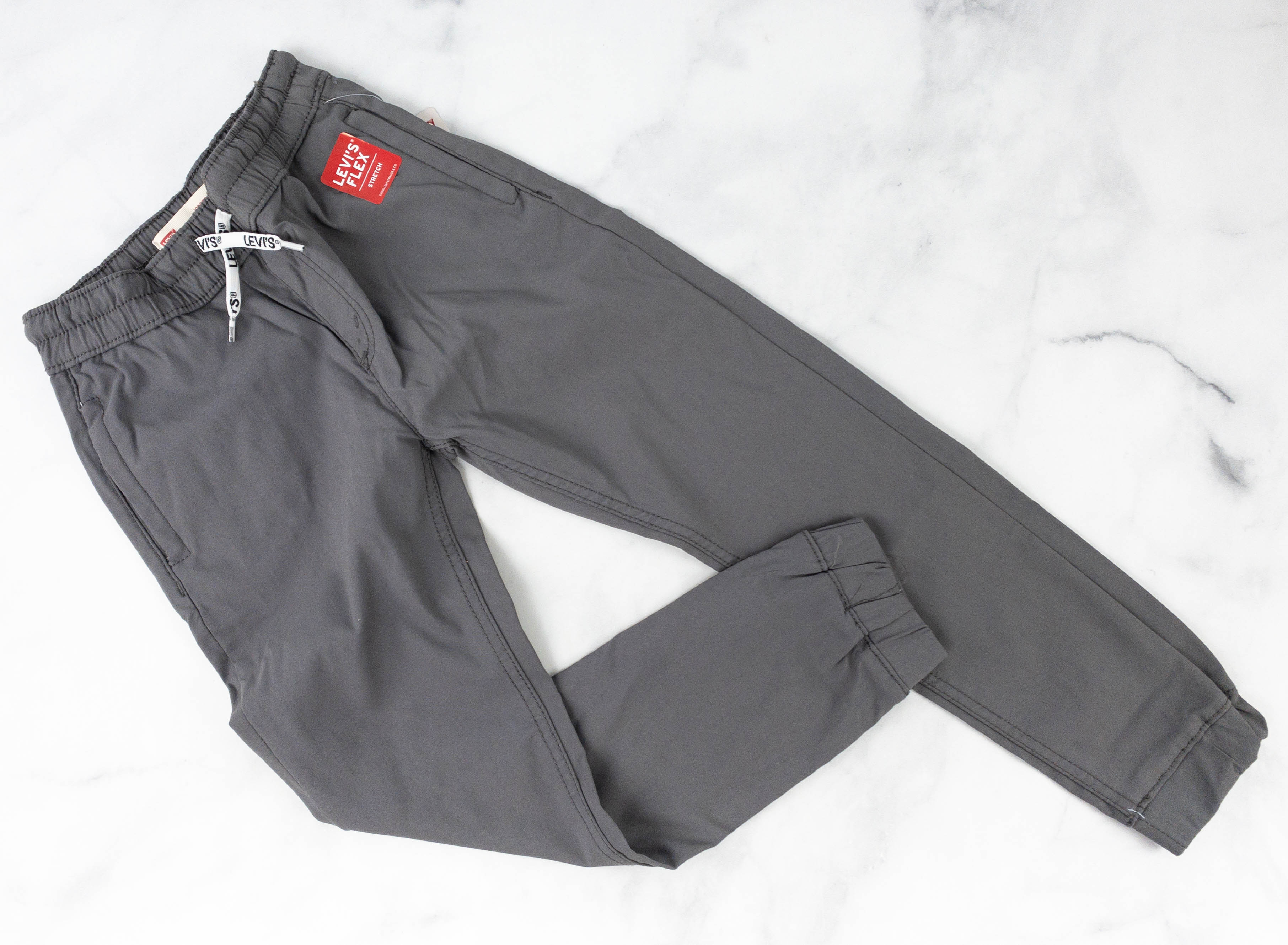 Levi's Explorer Jogger ($24) This plain jogger is another great choice for a casual day! It's made with 95% nylon and 5% elastane, and also features cuffed hem and welt pockets.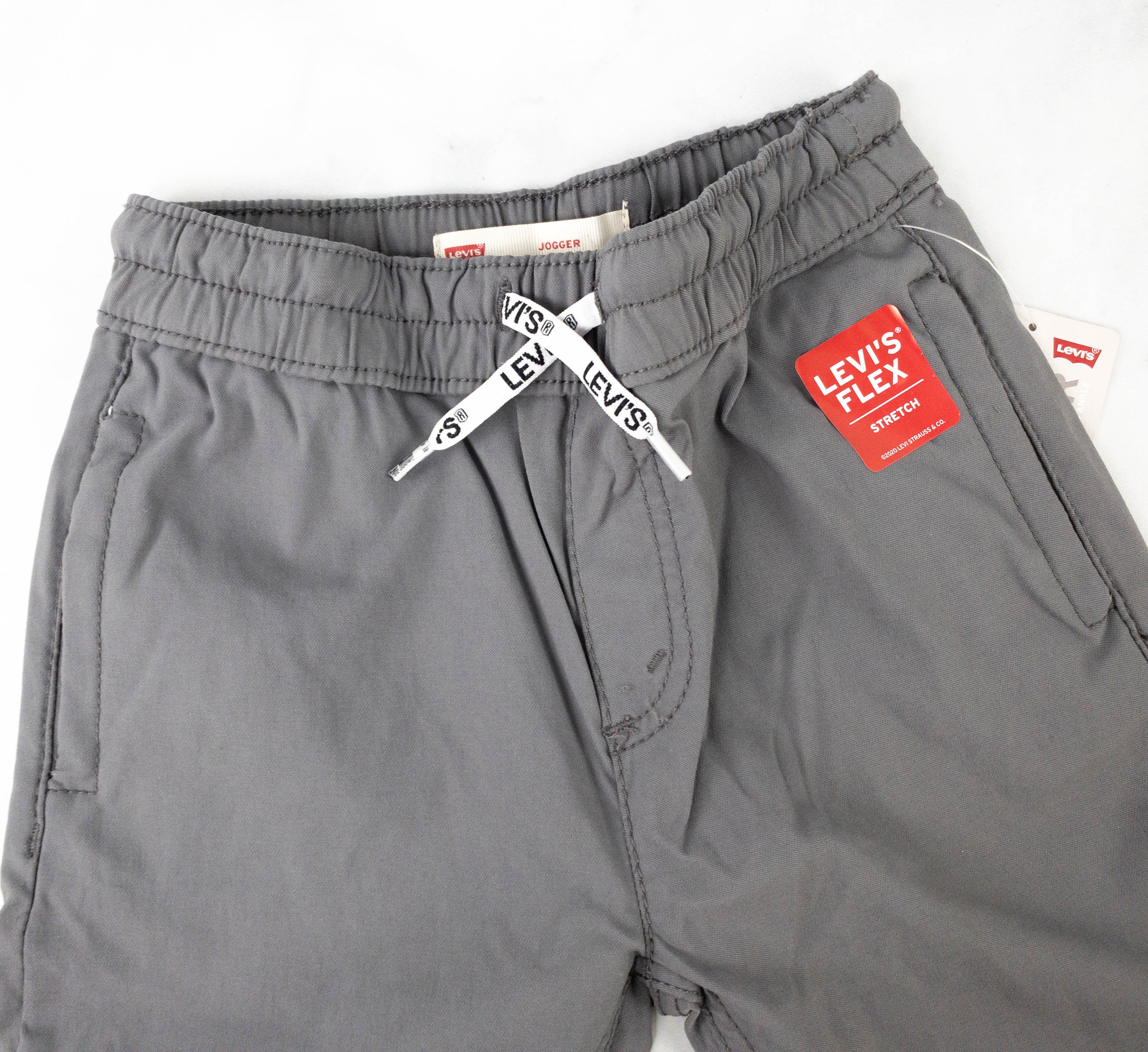 It has an elastic waist, with a drawstring that features Levi's brand logo.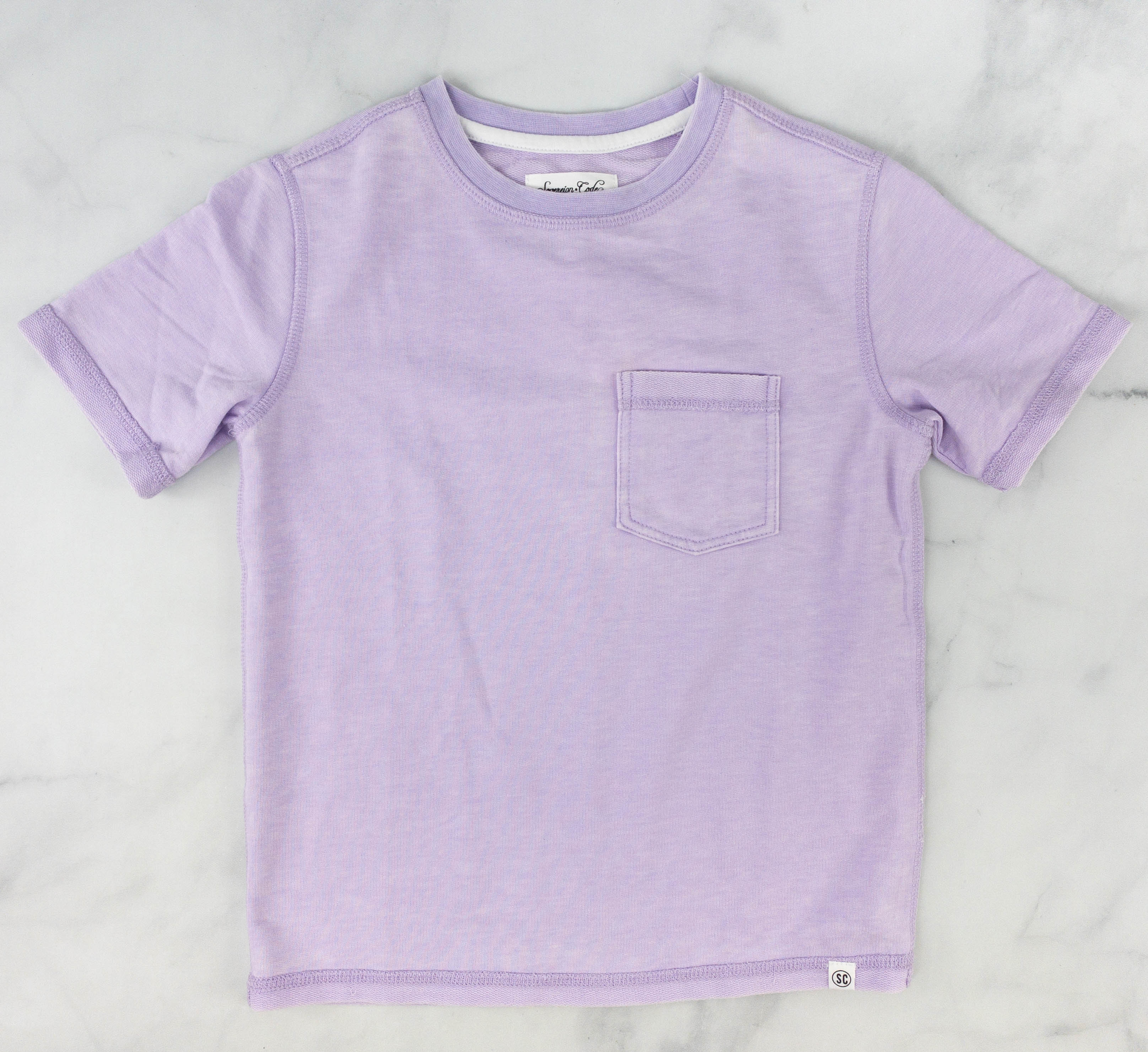 Sovereign Code Leonardo Short Sleeve Washed Tee ($16) This lavender colored t-shirt comes with a small chest pocket! It's such a cute tee and it's great to pair whether with the shorts or pants from this fix.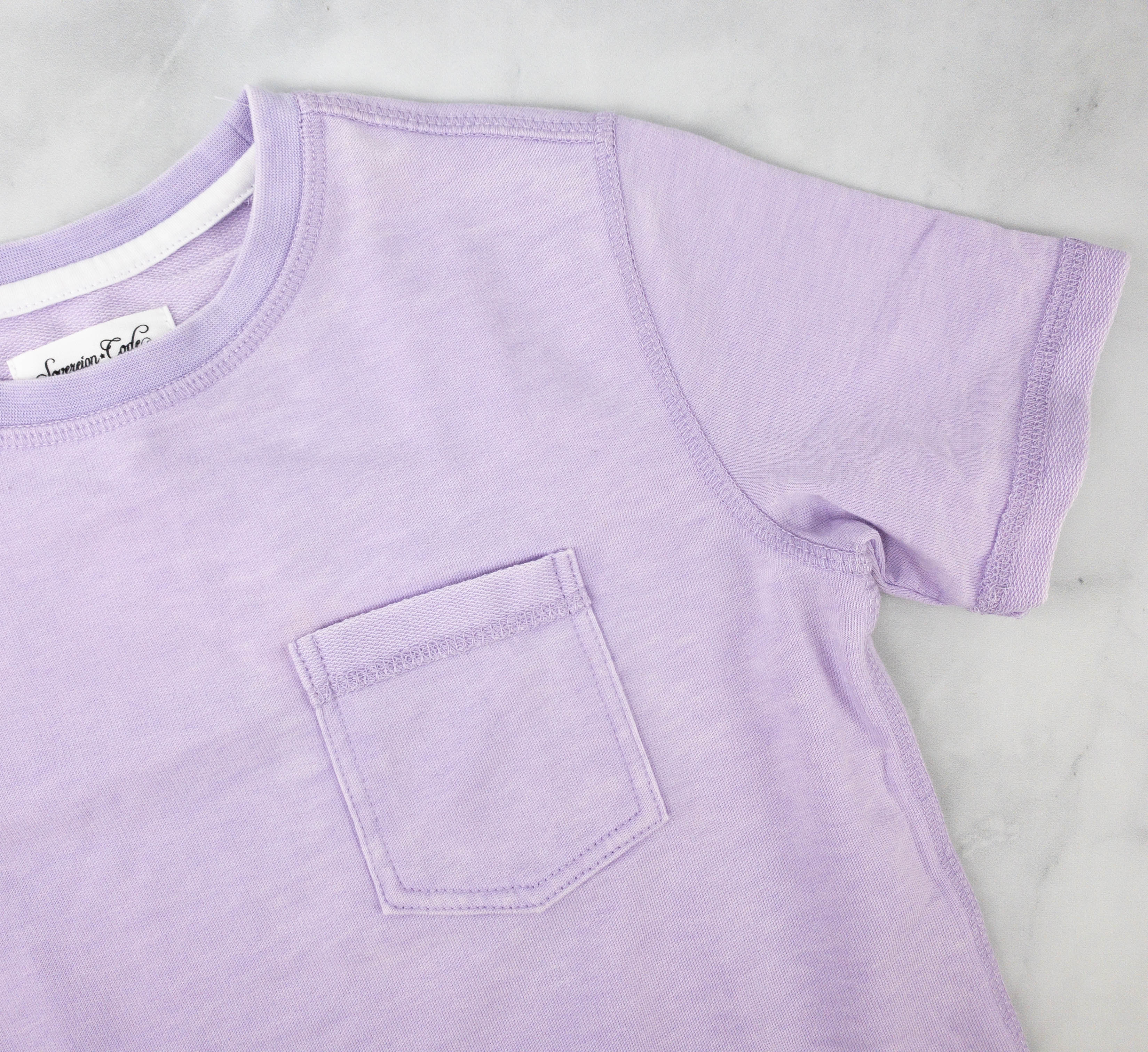 Everything is also double stitched to make the shirt durable.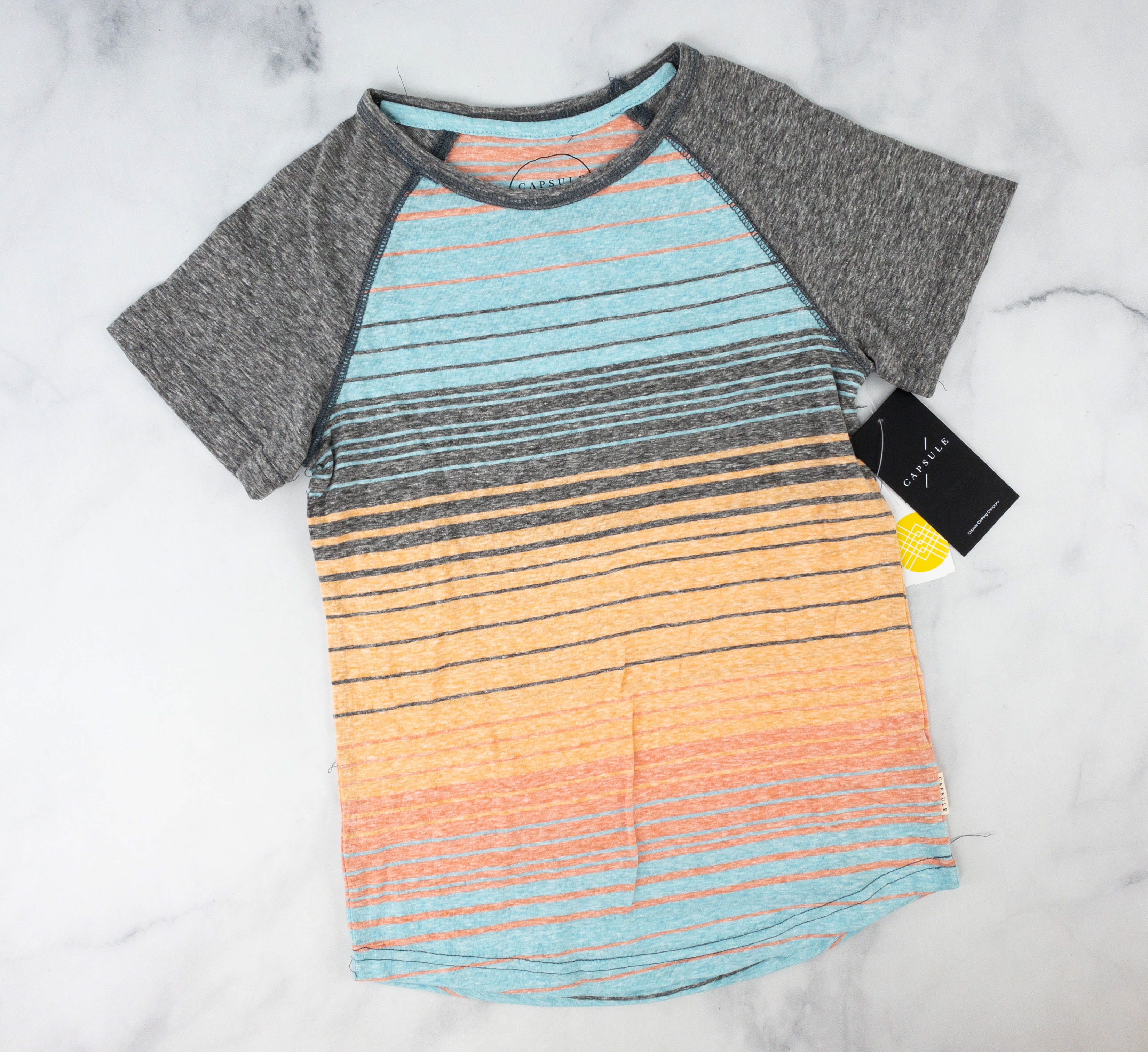 Capsule Owen Short Sleeve Raglan Tee ($14) Here's a colorful shirt, featuring stripes and raglan sleeves. It also has a loose fit to allow the wearer to move freely and comfortably.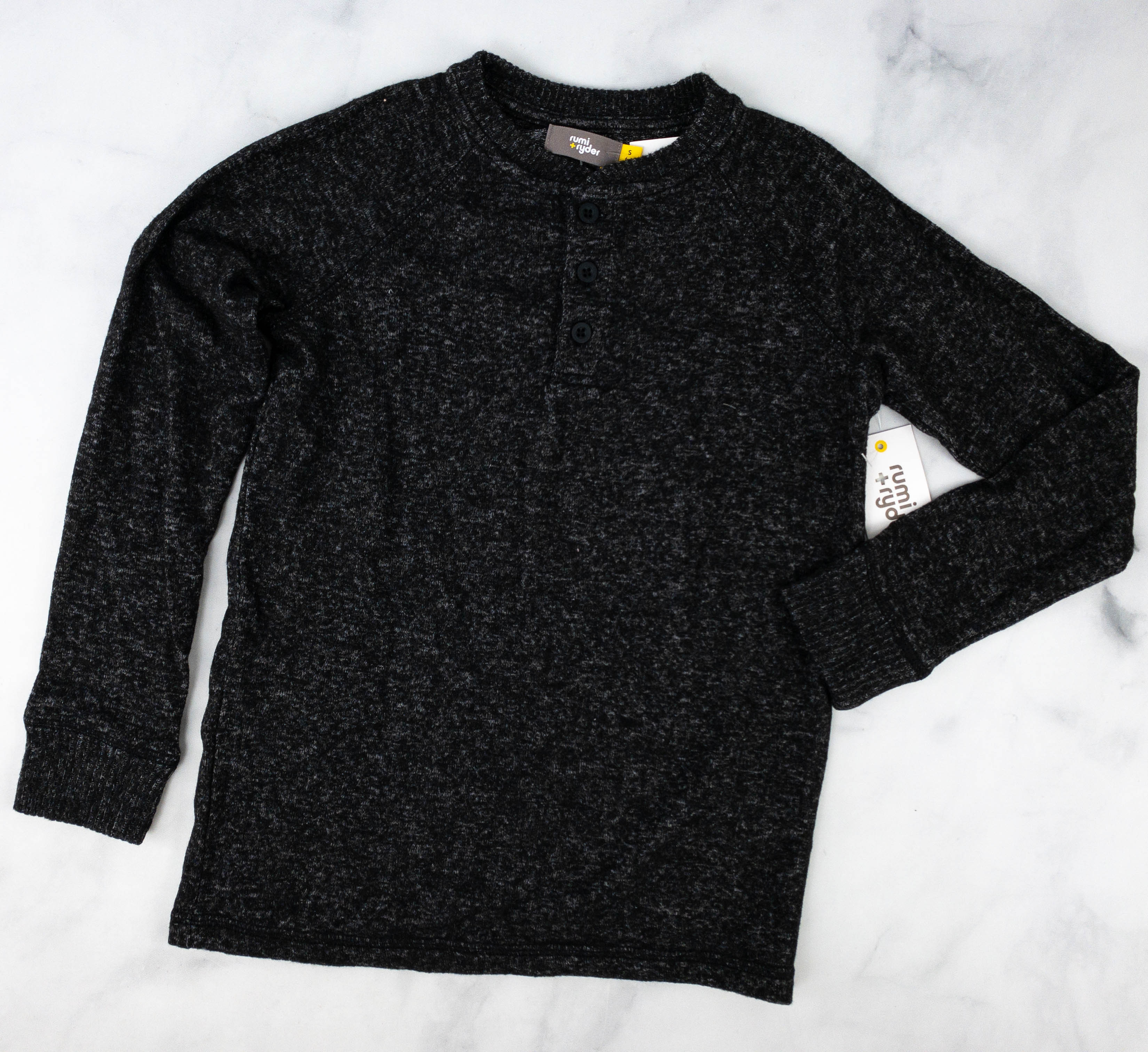 Rumi + Ryder The Classic Cozy Henley Raglan ($20) For colder days, the stylist also sent a henley raglan. This long-sleeved top has a dark color and thick but soft fabric.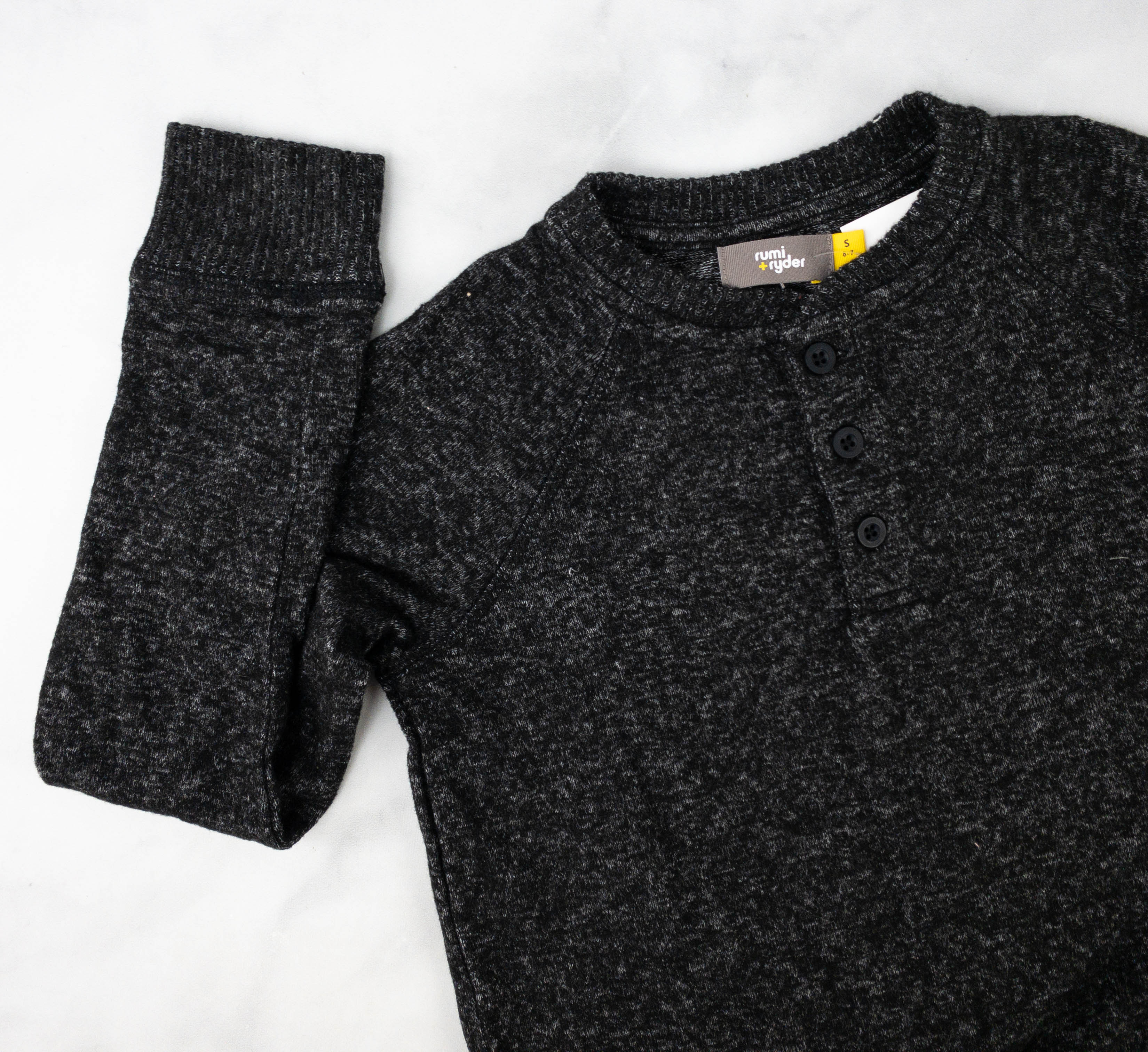 There are also 3 buttons, plus ribbed cuffs which adds to its overall cozy look.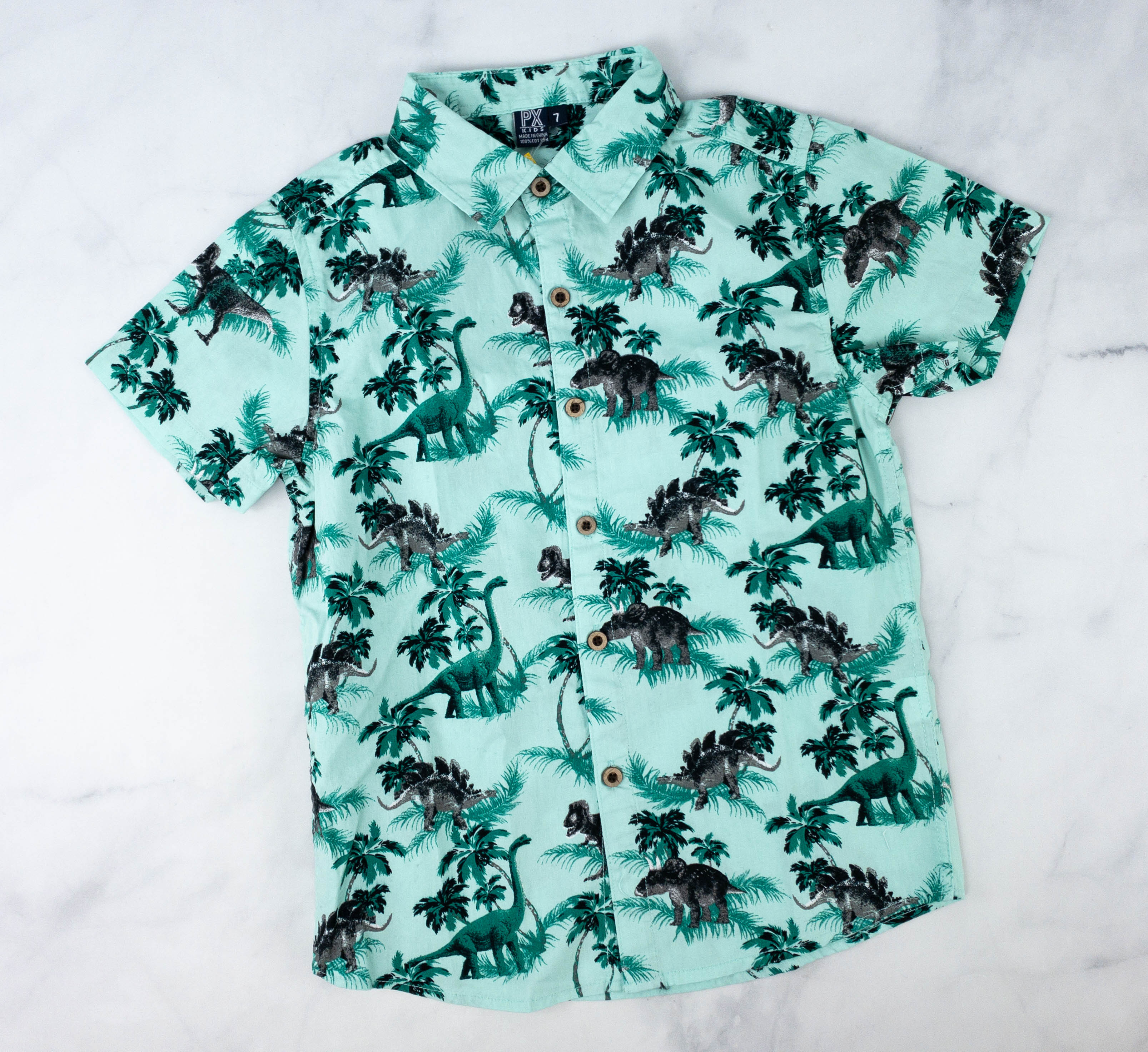 PX Matteo Short Sleeve Woven Printed Shirt ($20) My son loves this short sleeved button down shirt, which is great to wear on family gatherings. It can be paired with the gray short from this fix, or even with the jogger!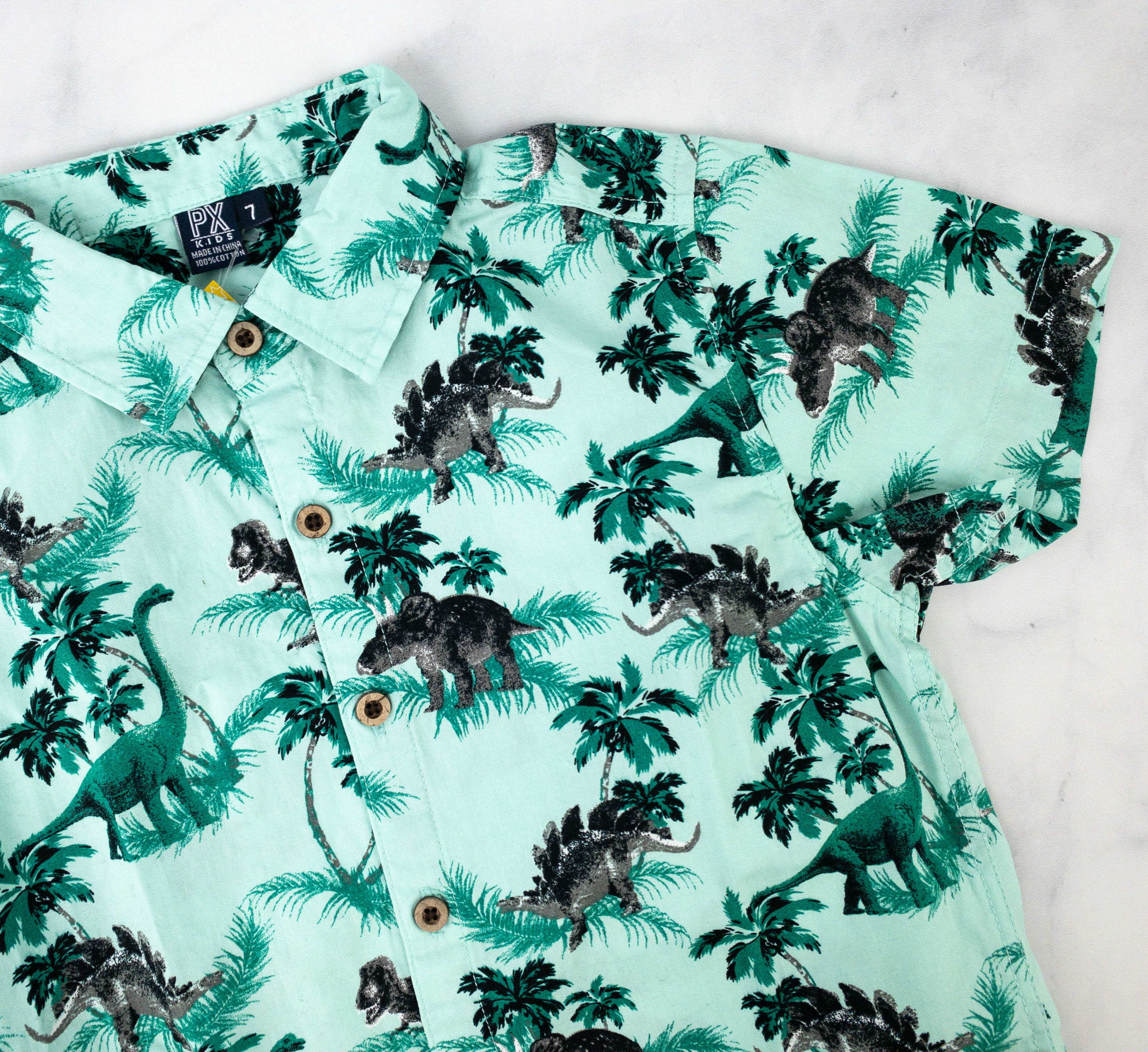 It also has dinosaur prints all over it. Meanwhile, the buttons complement the overall design.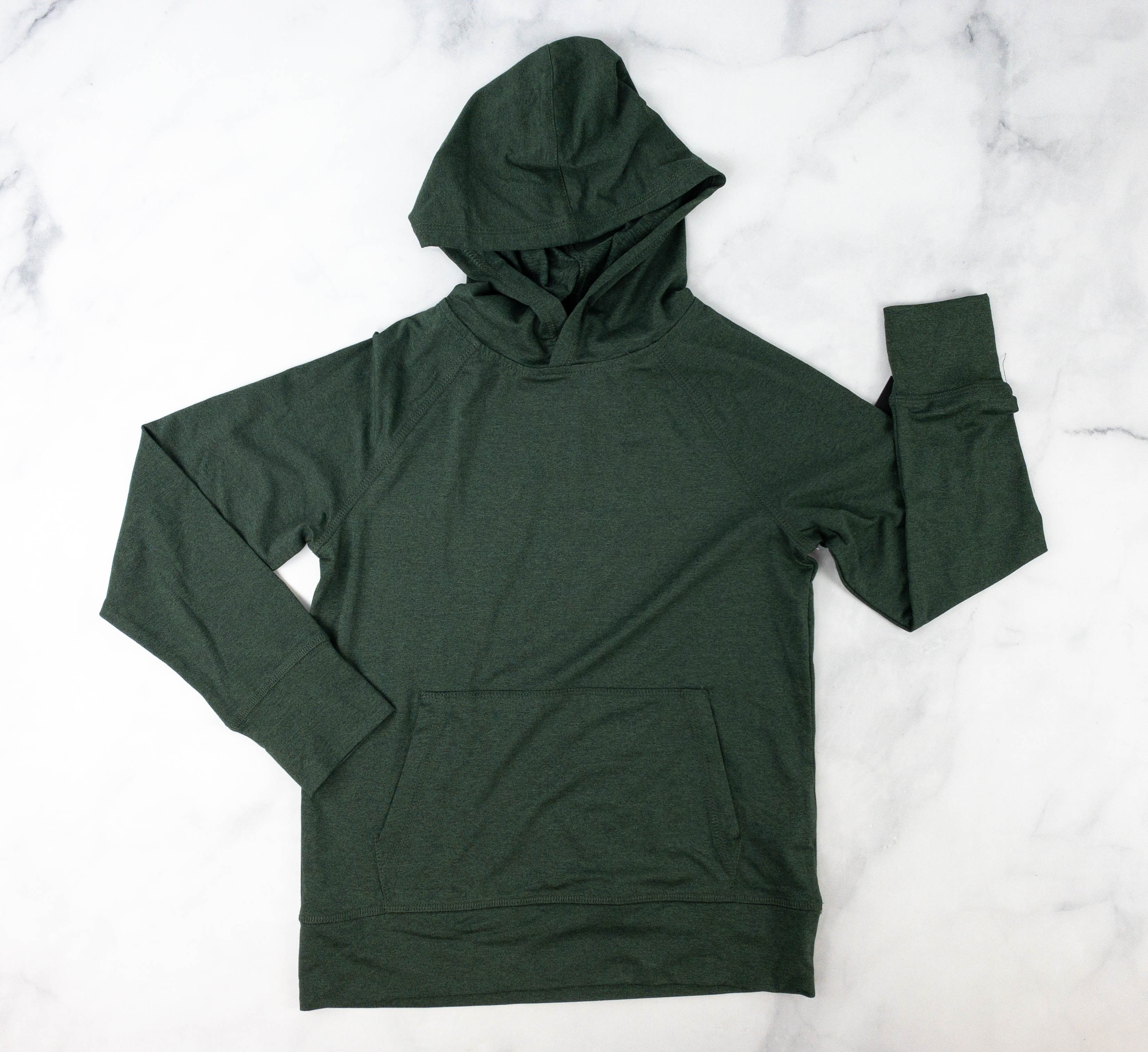 Runway The Active Solid Hoodie Pullover ($22) They capped off the fix with a hoodie pullover in a dark green color!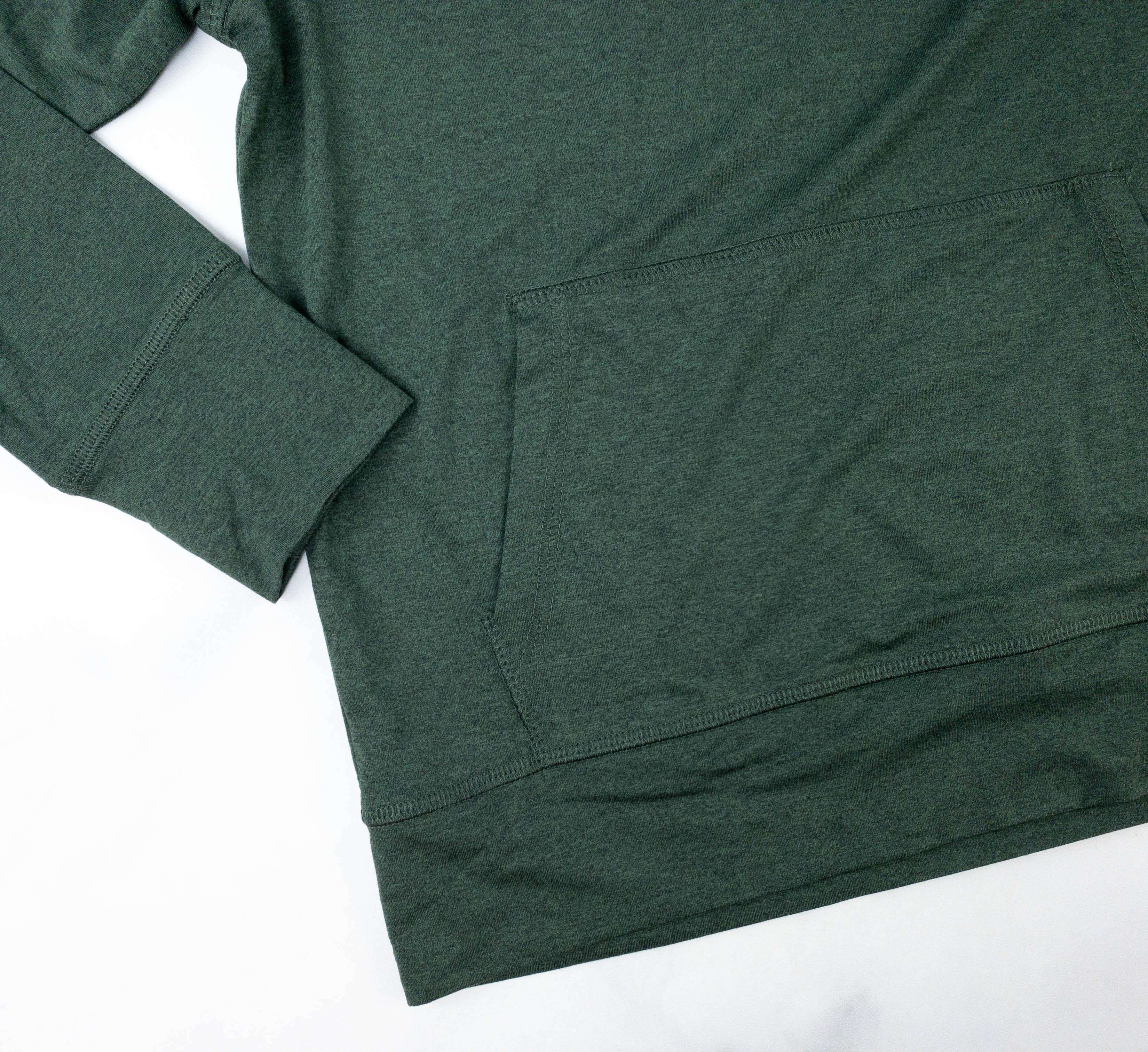 It has a front pocket where my son can put his hands when it's cold outside.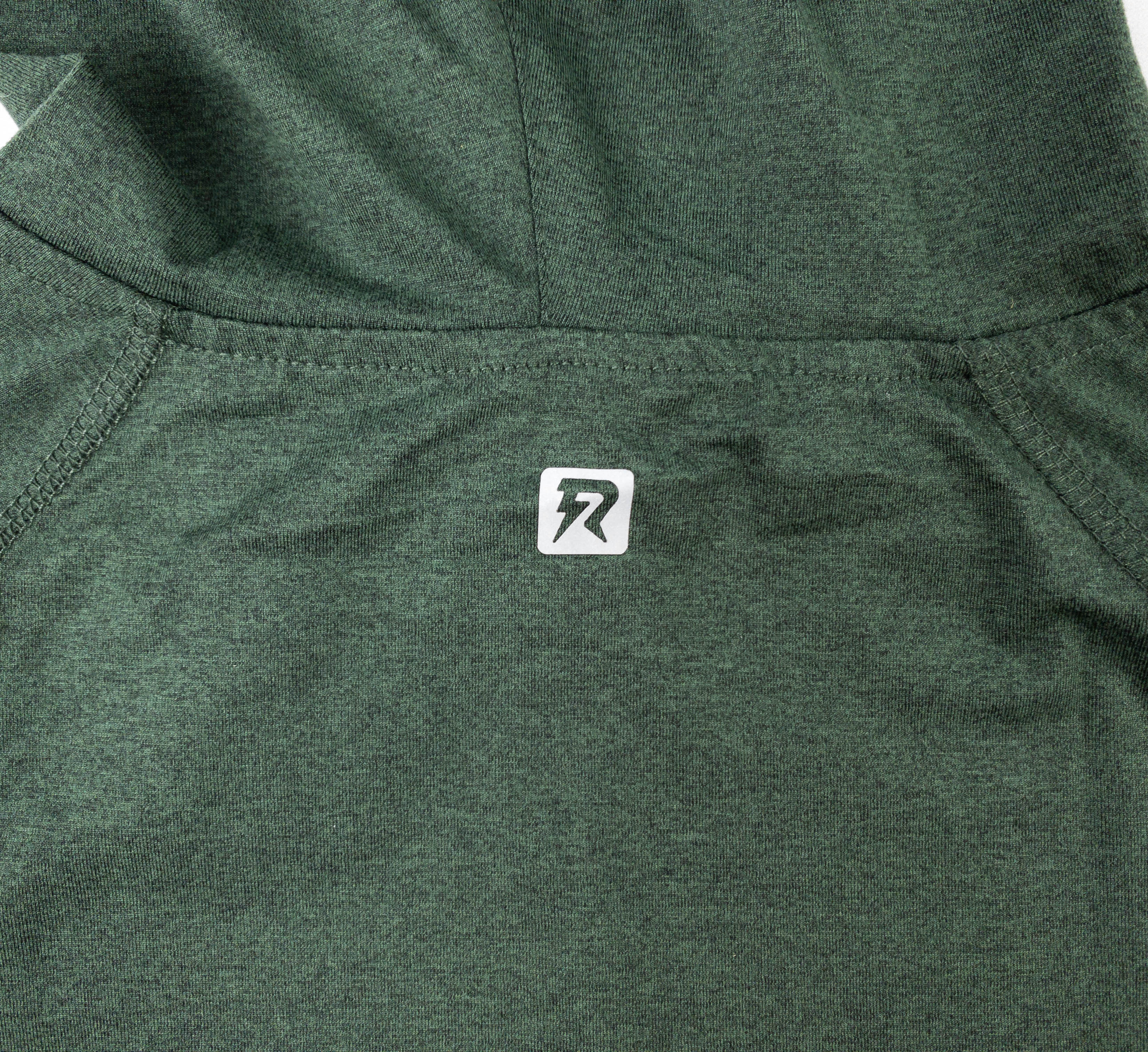 Runway's logo is also printed at the back part of the jacket.
This is a good fix, which includes several spring-appropriate clothing items. Some of them are great for wearing in summer too, especially the cute tees and the shorts. The stylist even included a pair of sandals that look great with the rest of the items in the fix. My son's favorite is the dinosaur button down shirt, as well as the dark green hoodie! This styling service is such a convenient way to get new clothes for kids. There's no need to go to stores, plus there's an option to return items which don't fit their size or personal preference!
Are you getting the Stitch Fix Kids box too?