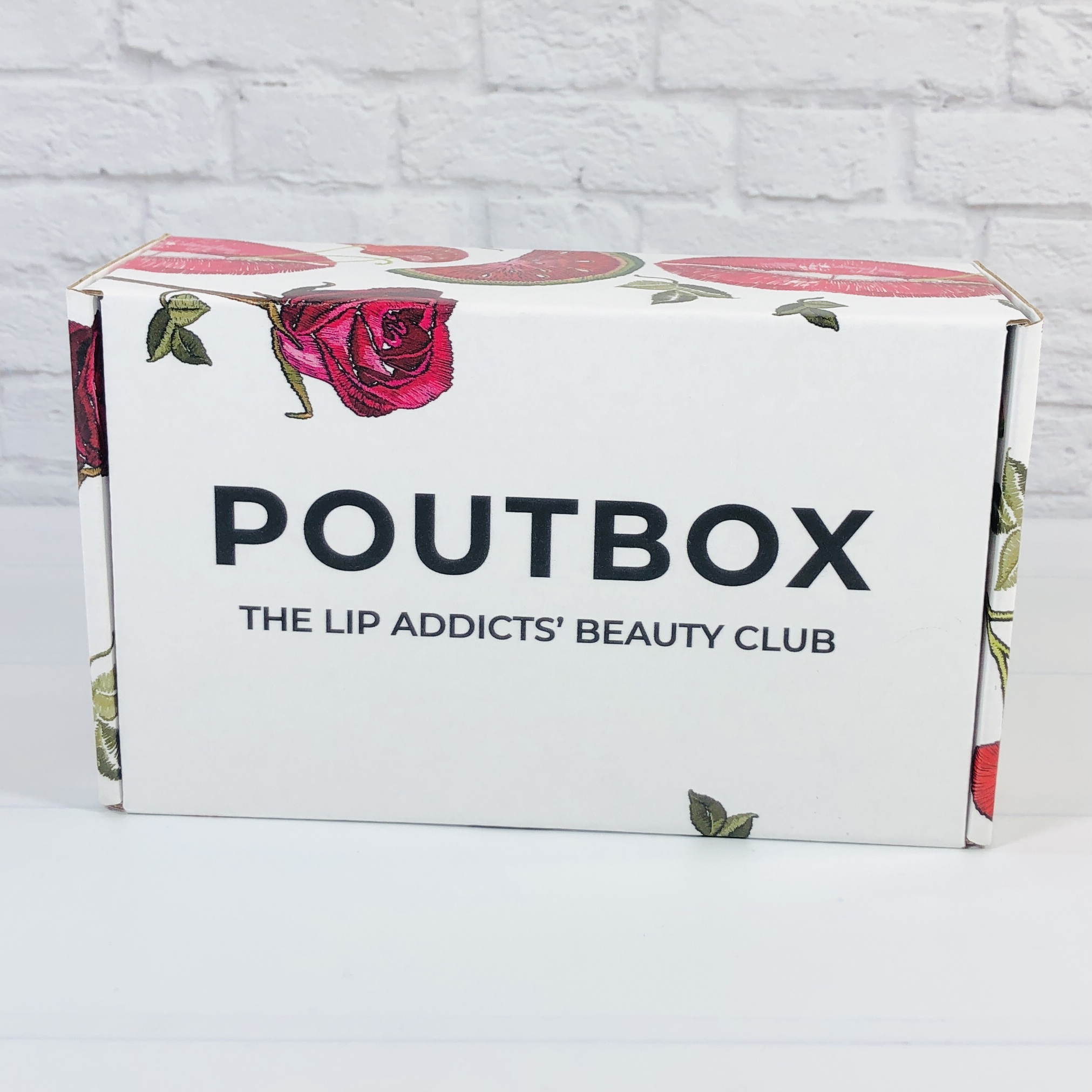 Poutbox is a monthly subscription of beauty products for your lips! You can expect to find 100% cruelty-free makeup items like lipsticks, glosses, liners, and lip care products such as lip balms, masks, and oils. There are two levels to choose from: Poutbox Plus is $34.99 for 6+ full-sized products; Poutbox is $19.99 for 3 full-sized products. Shipping is free for both levels to the US, and they ship to Canada for $7.99. You can purchase a gift box for a friend (or a splurge for yourself) and receive 10+ products for $49.99.
DEAL: Get 10% off on your first order! Use coupon code LIPS10.
The box itself is beautiful and has flowers, fruits, and of course lips all over! I am reviewing Poutbox Plus.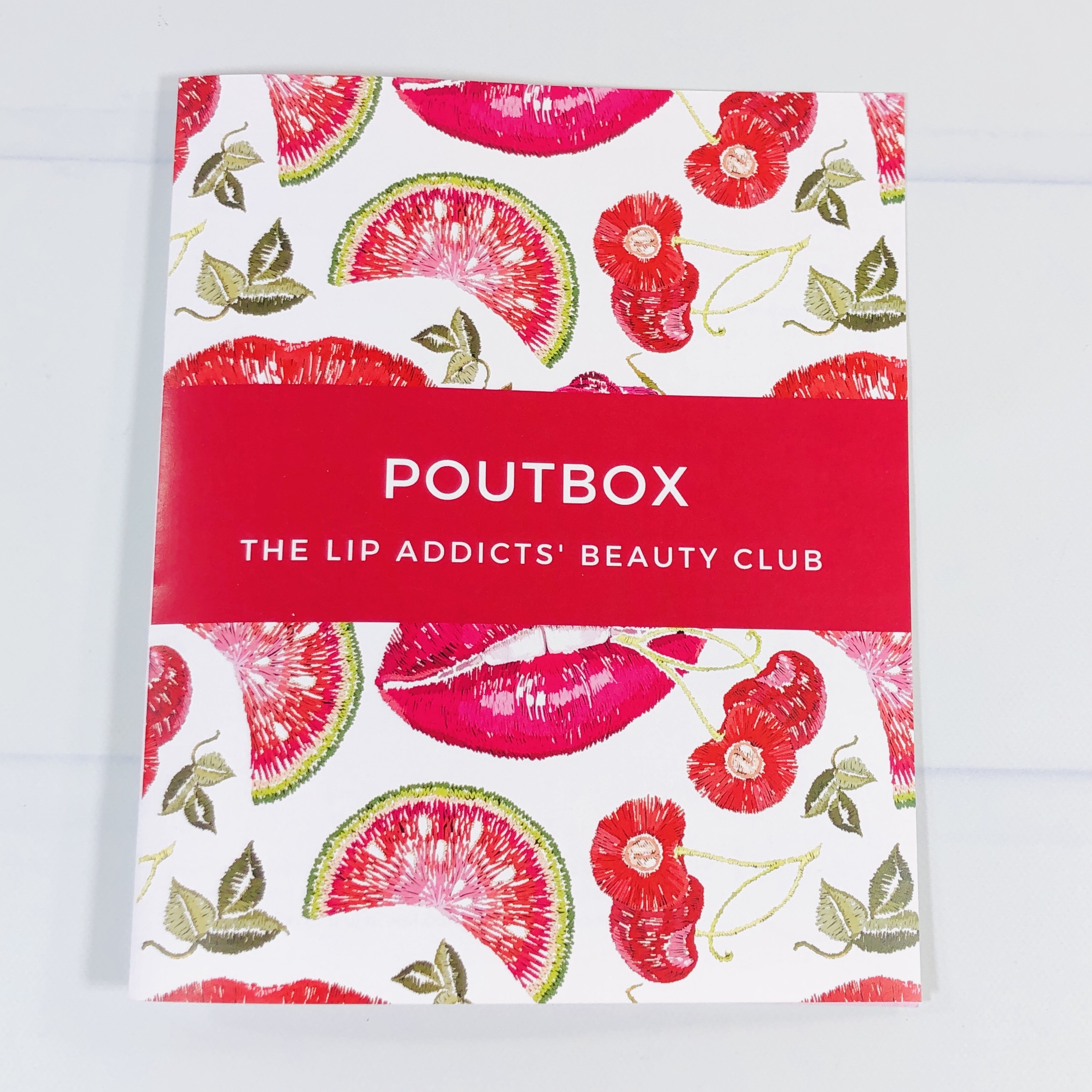 I found a product info guide.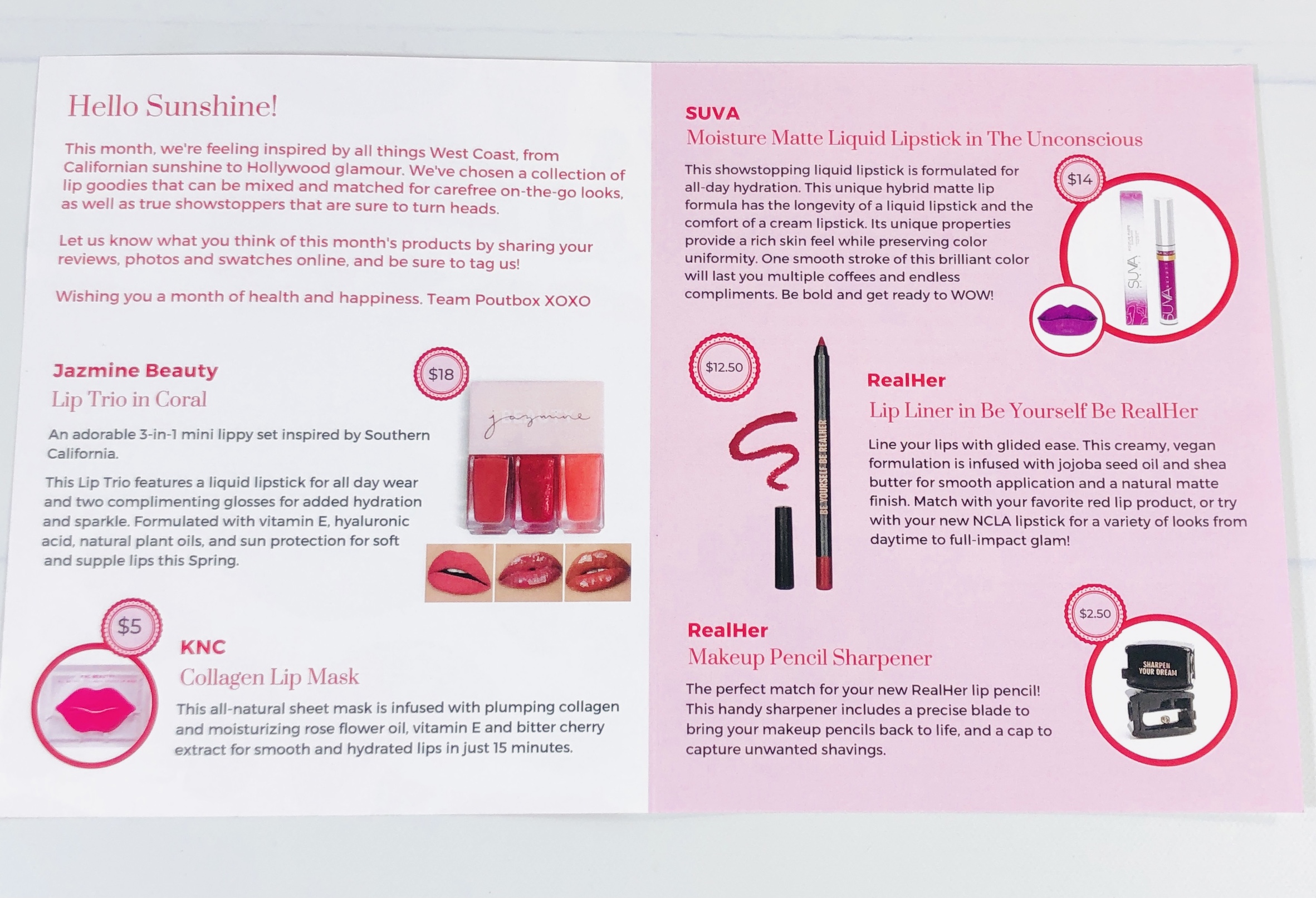 Inside I found all of the products listed plus a description and MSRP.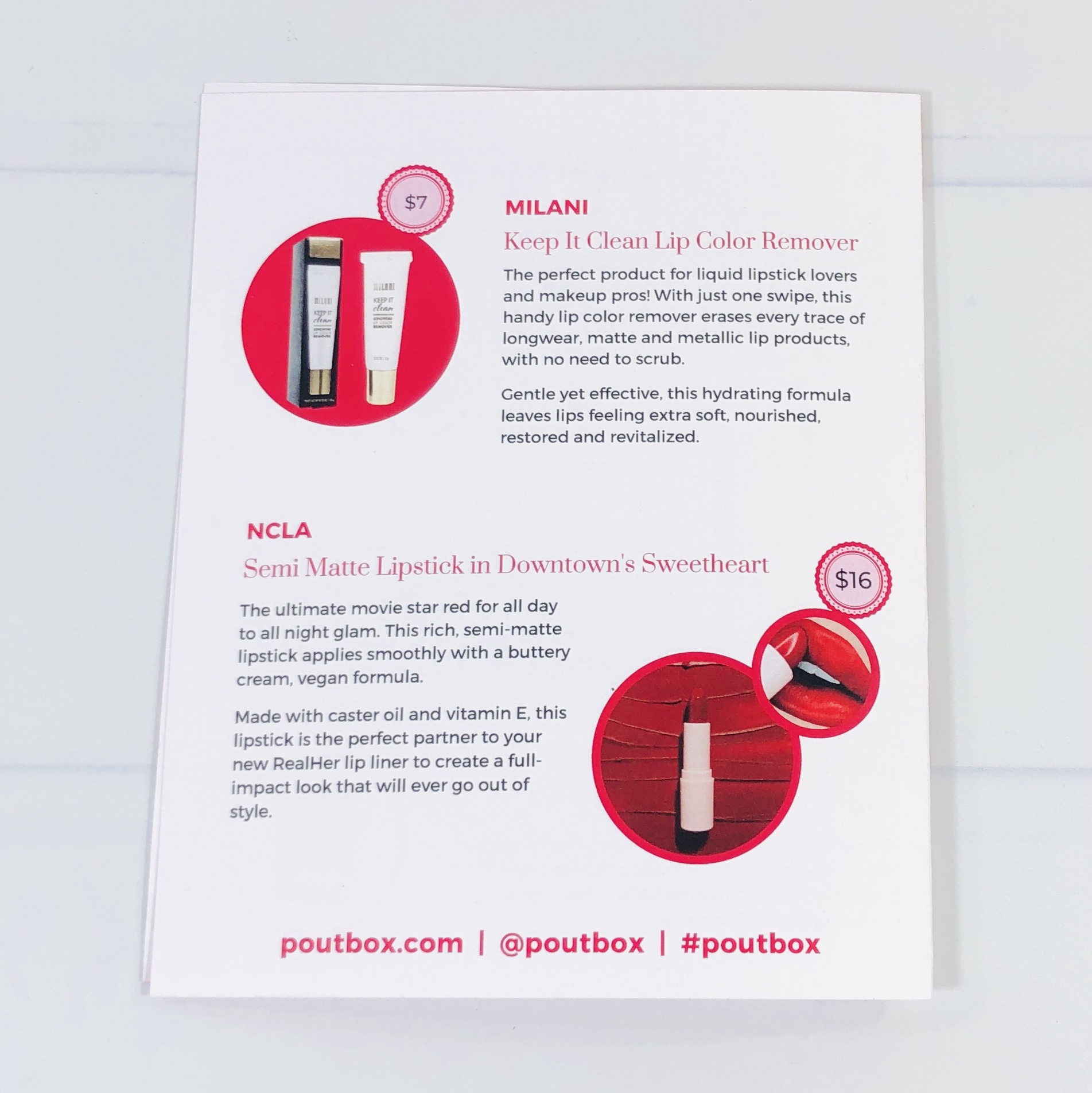 The back had the rest of the items.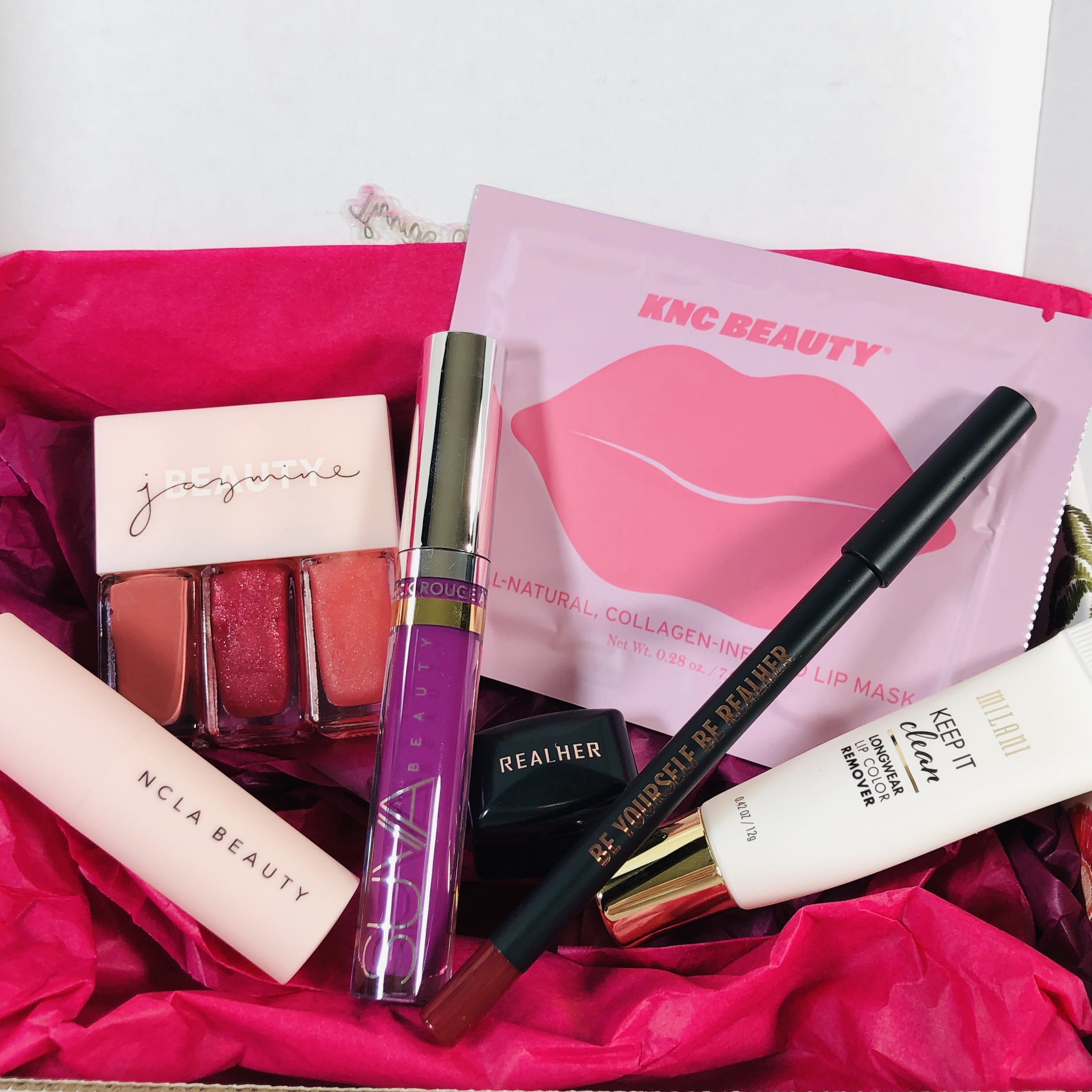 I think Poutbox does a great job at sending an awesome assortment each month.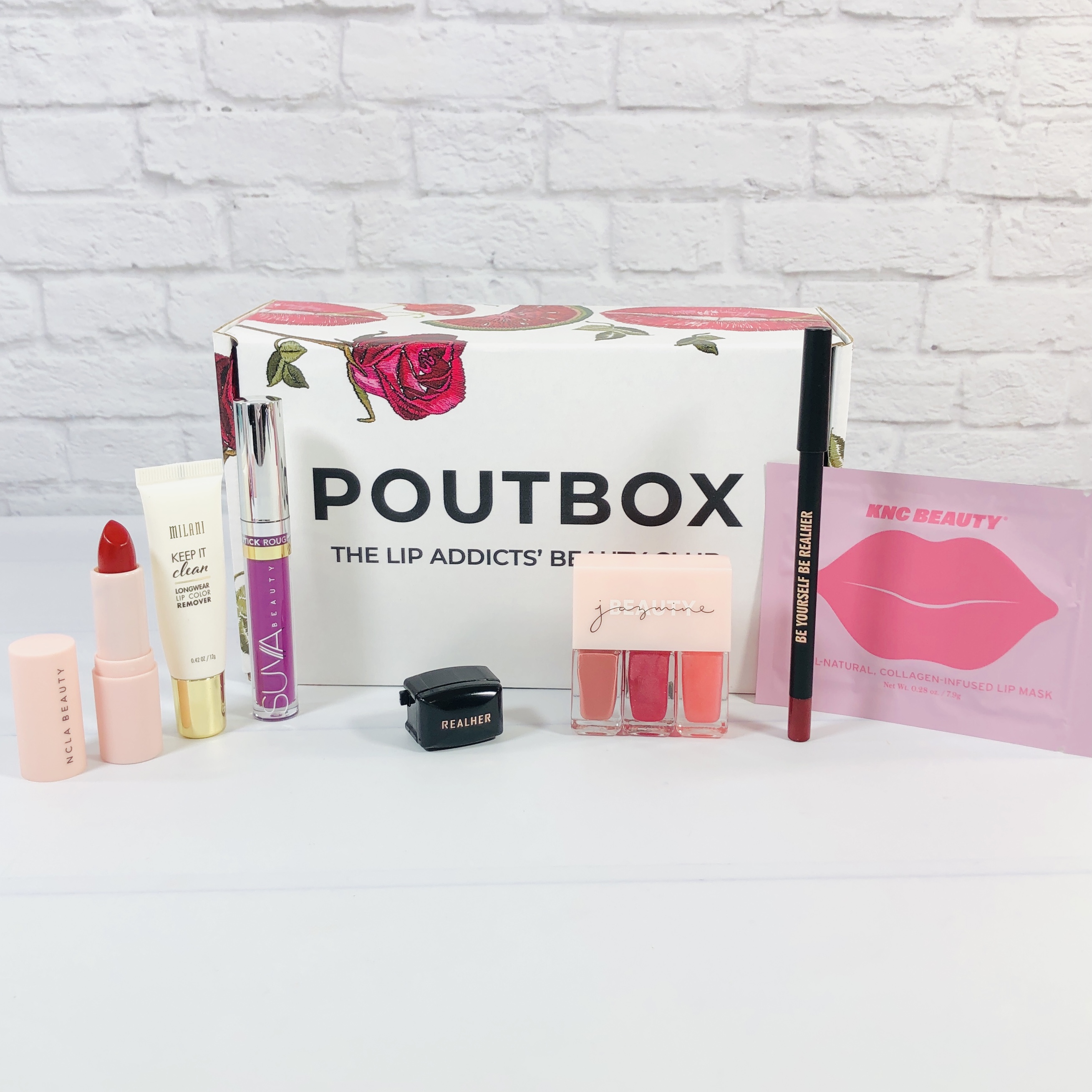 Everything in my box!
NCLA Semi Matte Lipstick in Downtown's Sweetheart ($16) A red lippy is sure to add a bright pop of color on cloudy spring days!
This shade is described as bright red semi-matte cream and it goes on bright and felt comfortable on my lips, it was creamy and non-drying. When I want a subtler look I just apply it sparingly with a lip brush.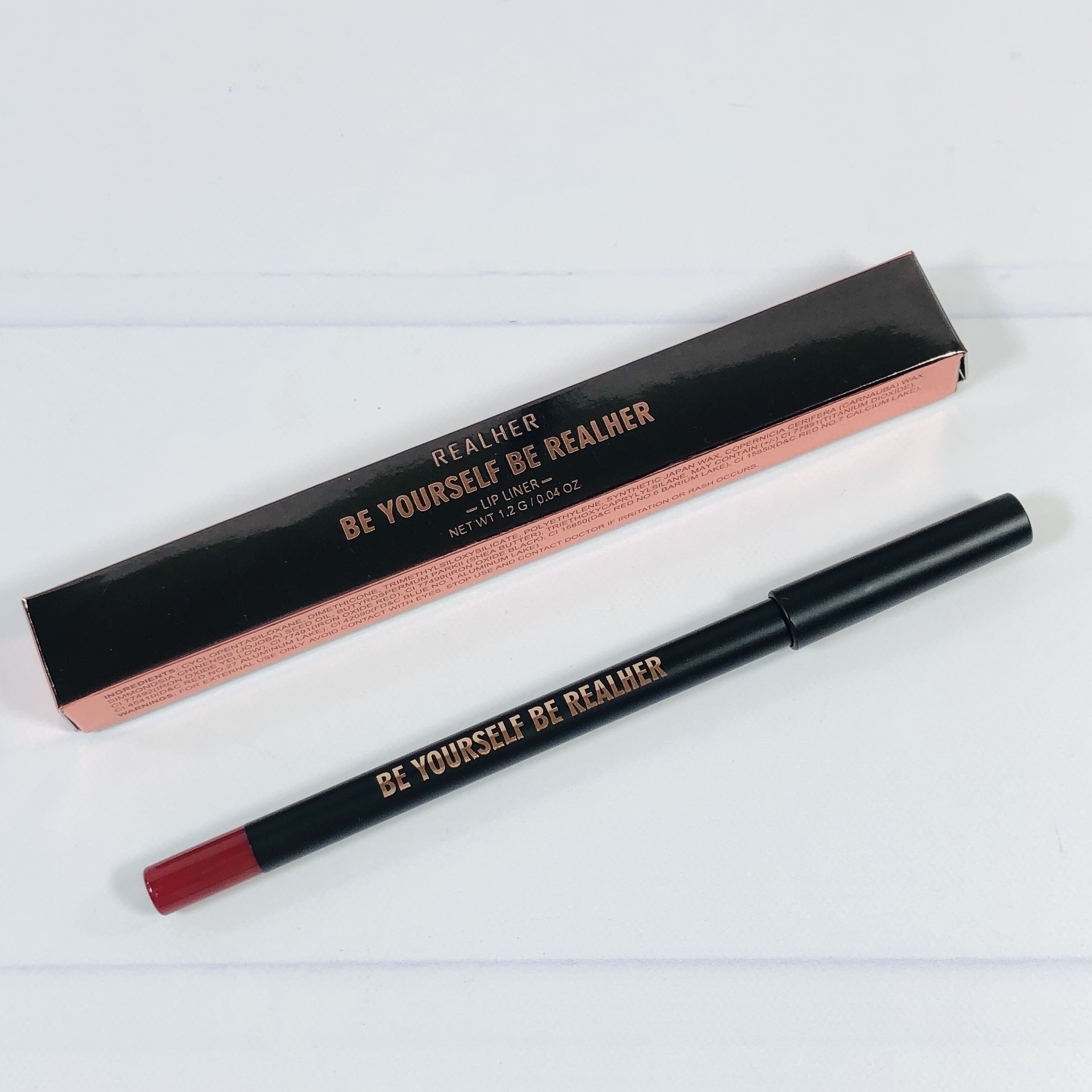 RealHer Lip Liner in Be Yourself Be RealHer ($12.50) I thought this lip liner shade matched the lipstick above very closely, maybe with a bit of a pink tone, but it's described as Dark Red.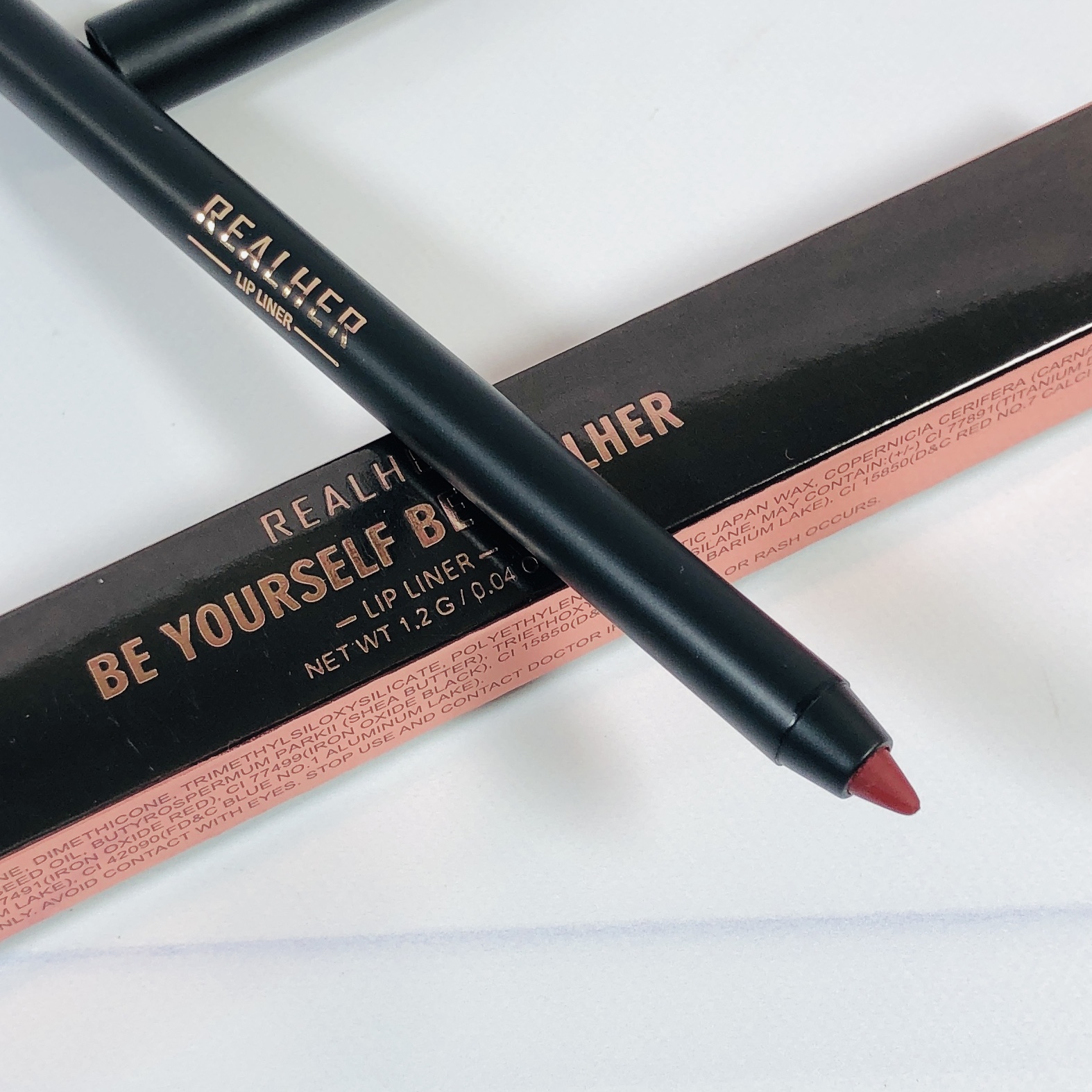 It is a bold, bright color and it's soft enough to be worn as lipstick.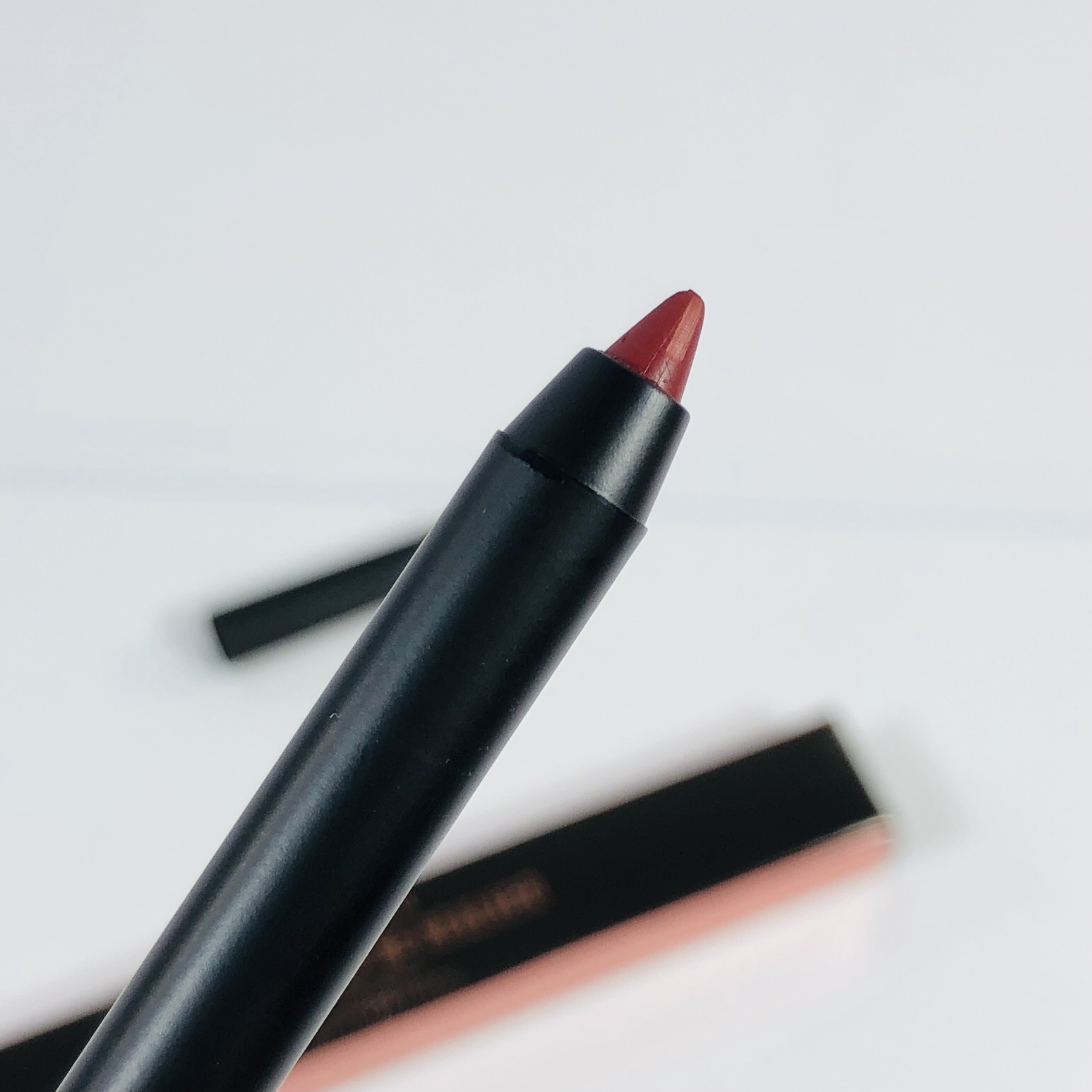 I applied it lightly and then topped it with one of the glosses shown later in this review. I loved it! I thought it felt great and lasted all morning long. Swatched below.
RealHer Makeup Pencil Sharpener ($2.50 Listed Value) Here is another item that isn't available any longer. It's a pencil sharpener with a motivational quote, which all Realher products have.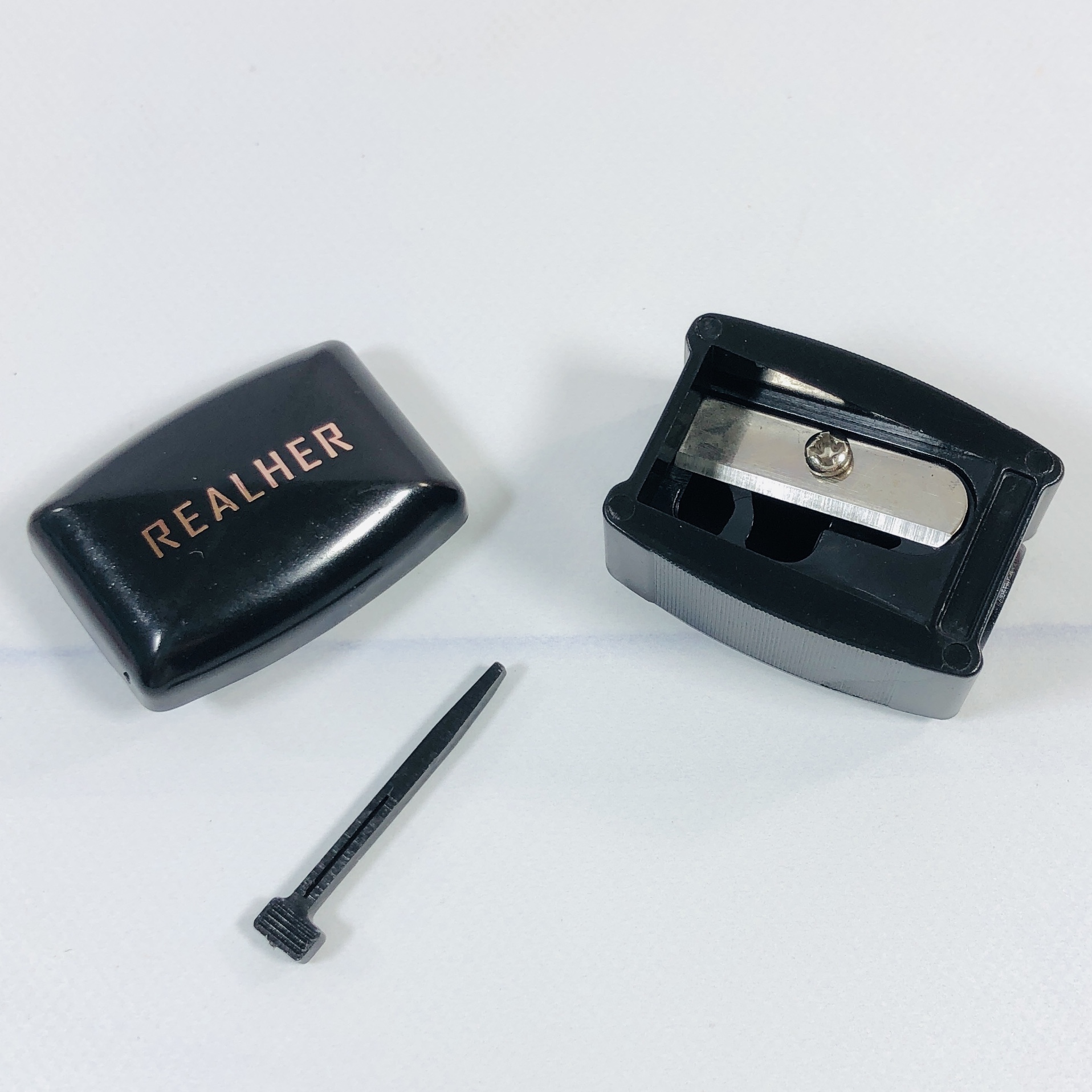 Other than the quote on the bottom, which says "Sharpen Your Dream", it's a no-frills item that has a removable lid and bottom and a pokey stick for pushing out remnants after use. It's not the sturdiest sharpener but it will get the job done.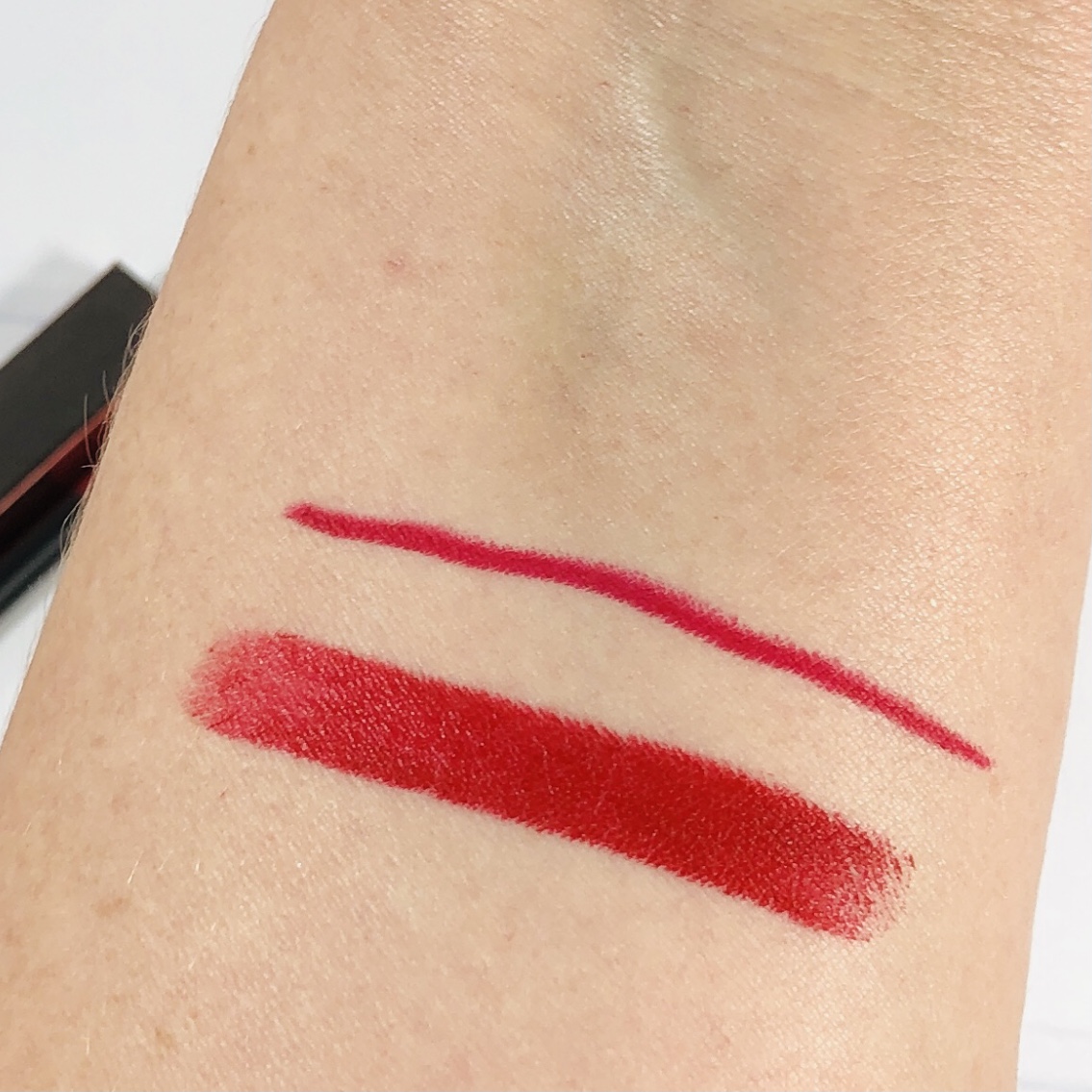 Here I've swatched the liner on top, the lipstick on the bottom. That's amazing coverage for one swipe!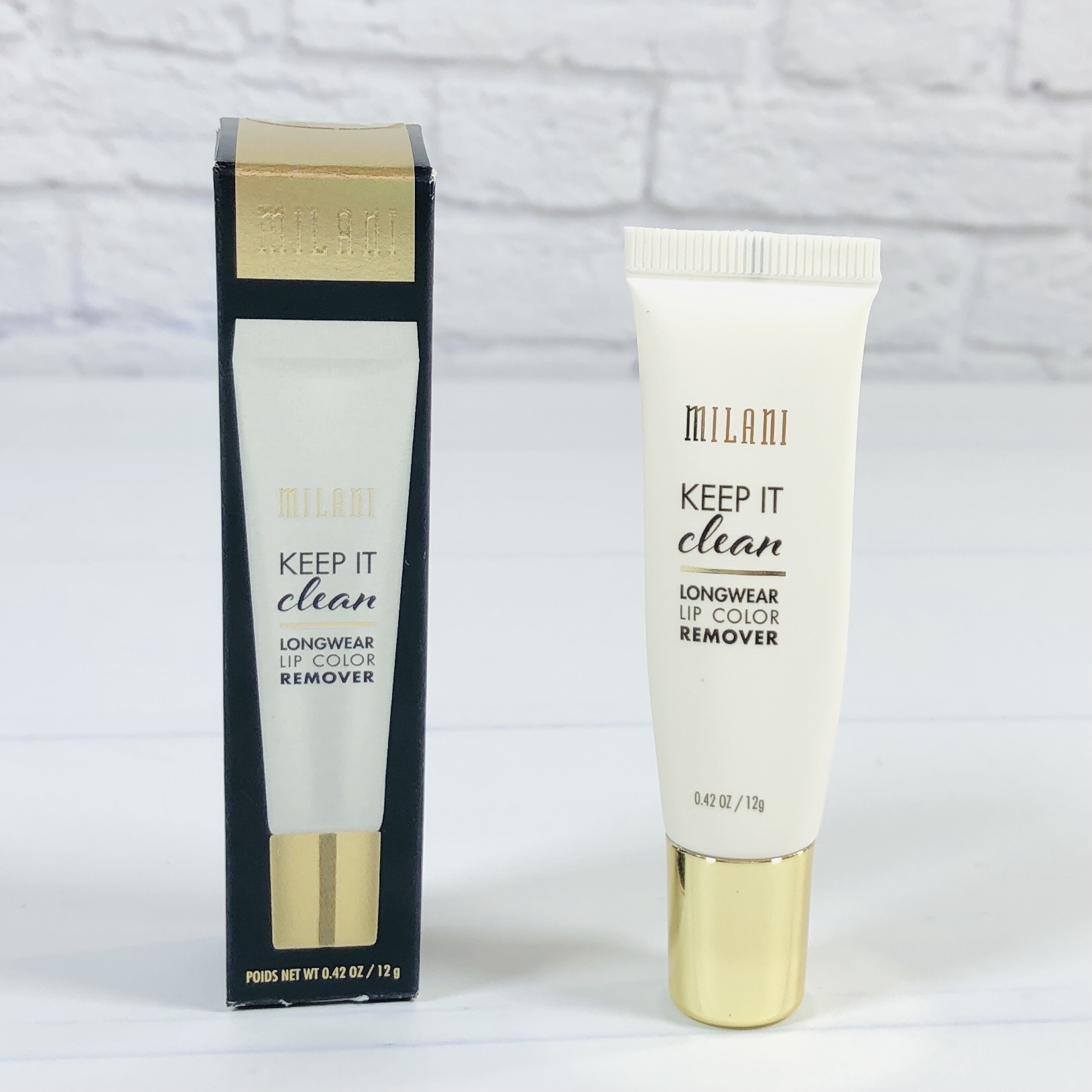 Milani Keep It Clean Lip Color Remover ($7) It looks like this product is no longer made by Milani but there are still a few outlets that carry it. It removes those "oops" moments, like when a lipstick color goes on out of bounds or a color looks awful. Just apply this where needed and wipe off with a tissue.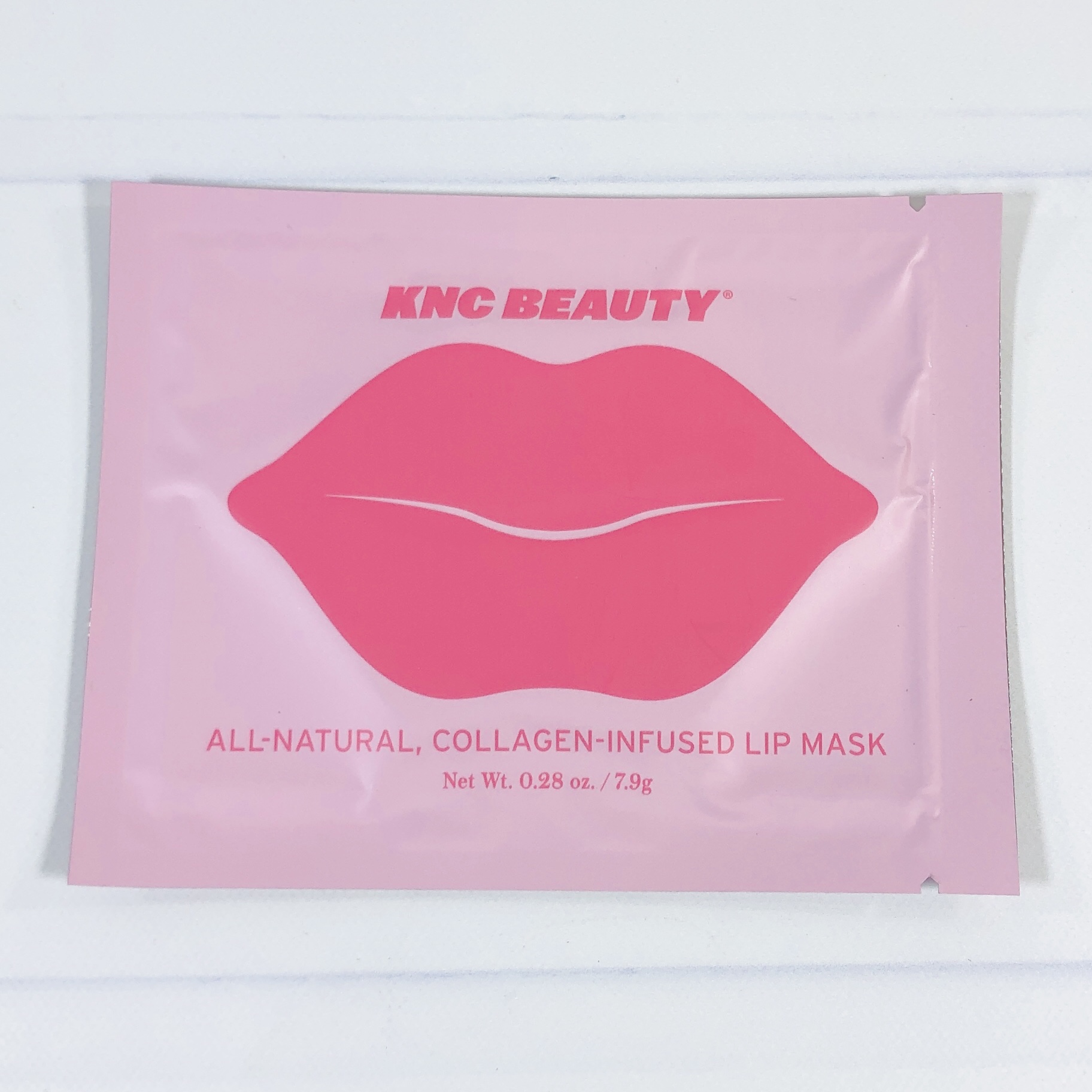 KNC Beauty Collagen Lip Mask ($5) This lip mask is infused with collagen and rose flower oil, vitamin e, and bitter cherry extract.
I'm not a big fan of lip masks but that's because I have small lips so the mask never really touches them at all, just the parts above and below.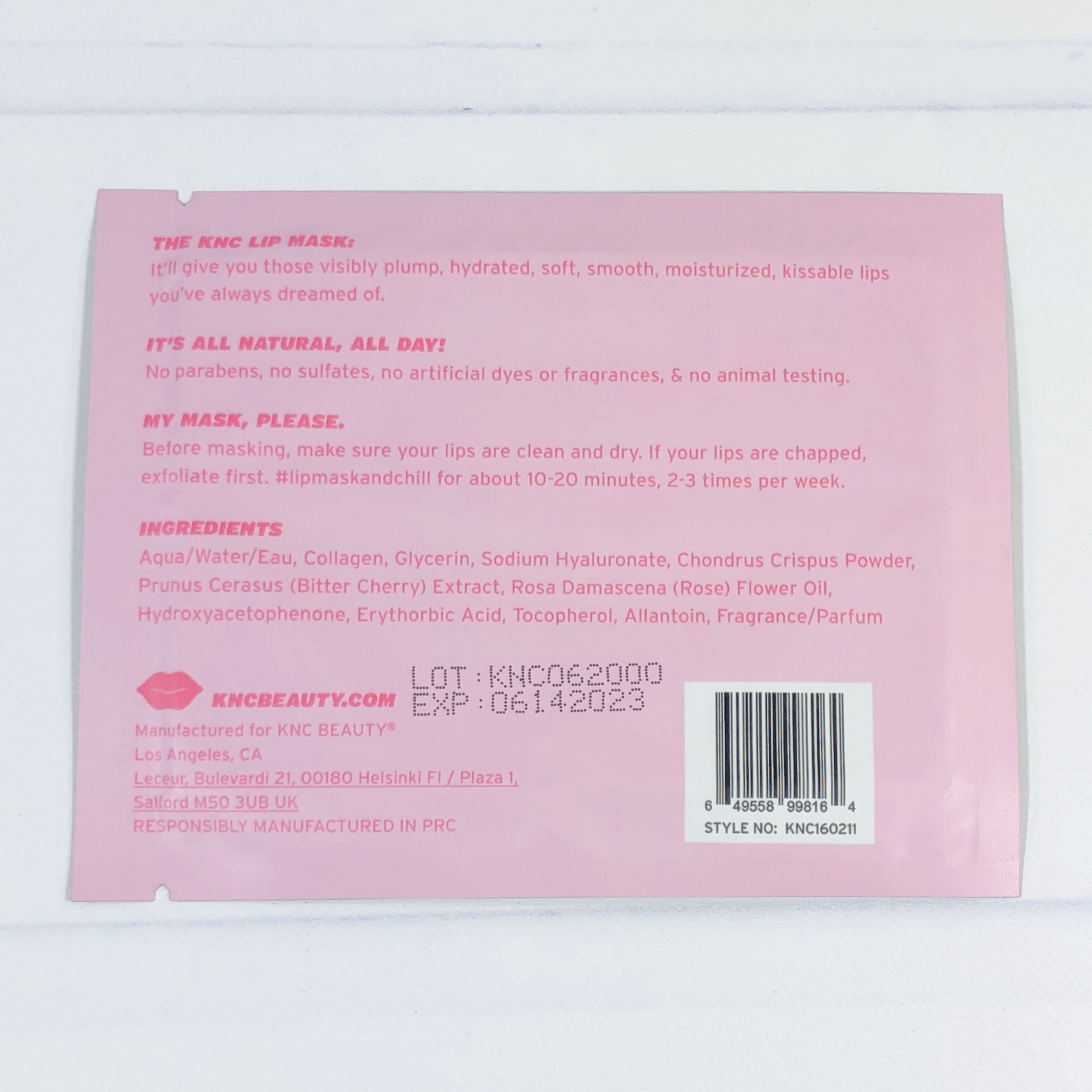 They promise to leave lips plump and soft, ready to take on the world. Apply to clean, dry lips and kick back for about 10-20 minutes.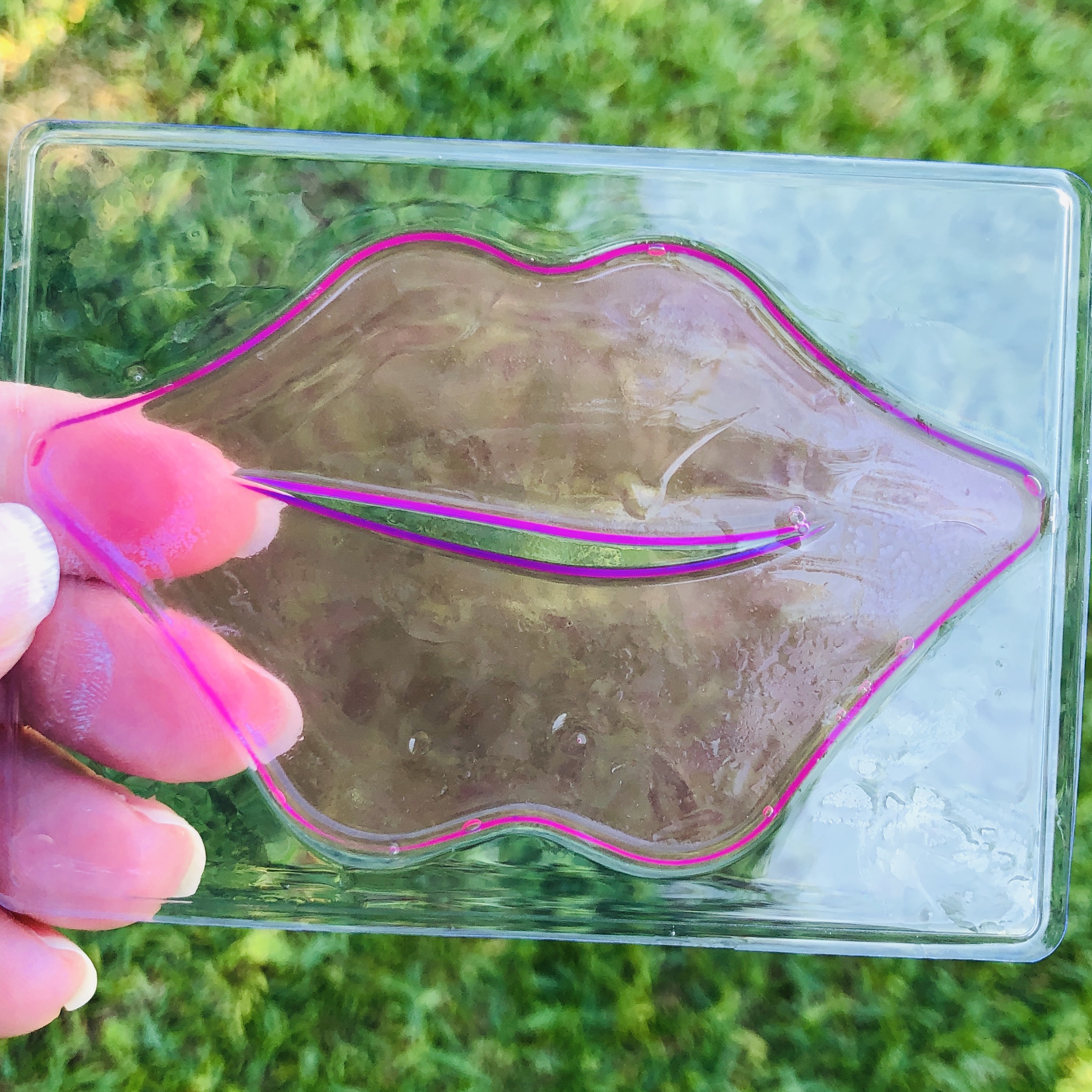 The mask is pink and there was a lot of non-oily liquid. I couldn't really get the mask to stay on, and the moisture quickly evaporated. I didn't detect any difference afterwards but again, this just sat on the skin above and below my lips. I'm sure it makes for fun selfies though.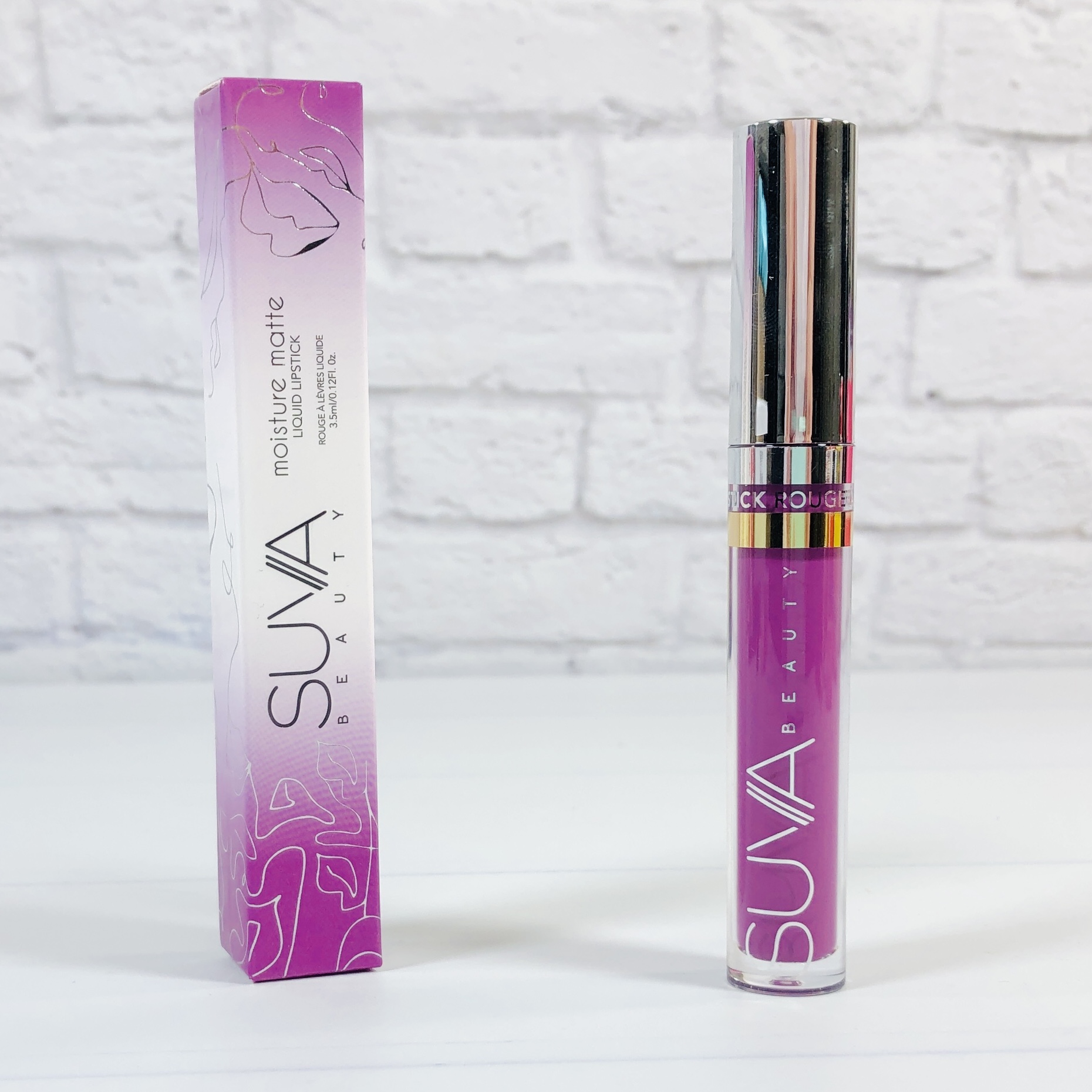 SUVA Moisture Matte Liquid Lipstick in The Unconscious ($14) As a person who is eligible for AARP I was prepared to not like this shade, which is bold and bright and purple. I am here to tell you that I was wrong and that this actually looks like orchid.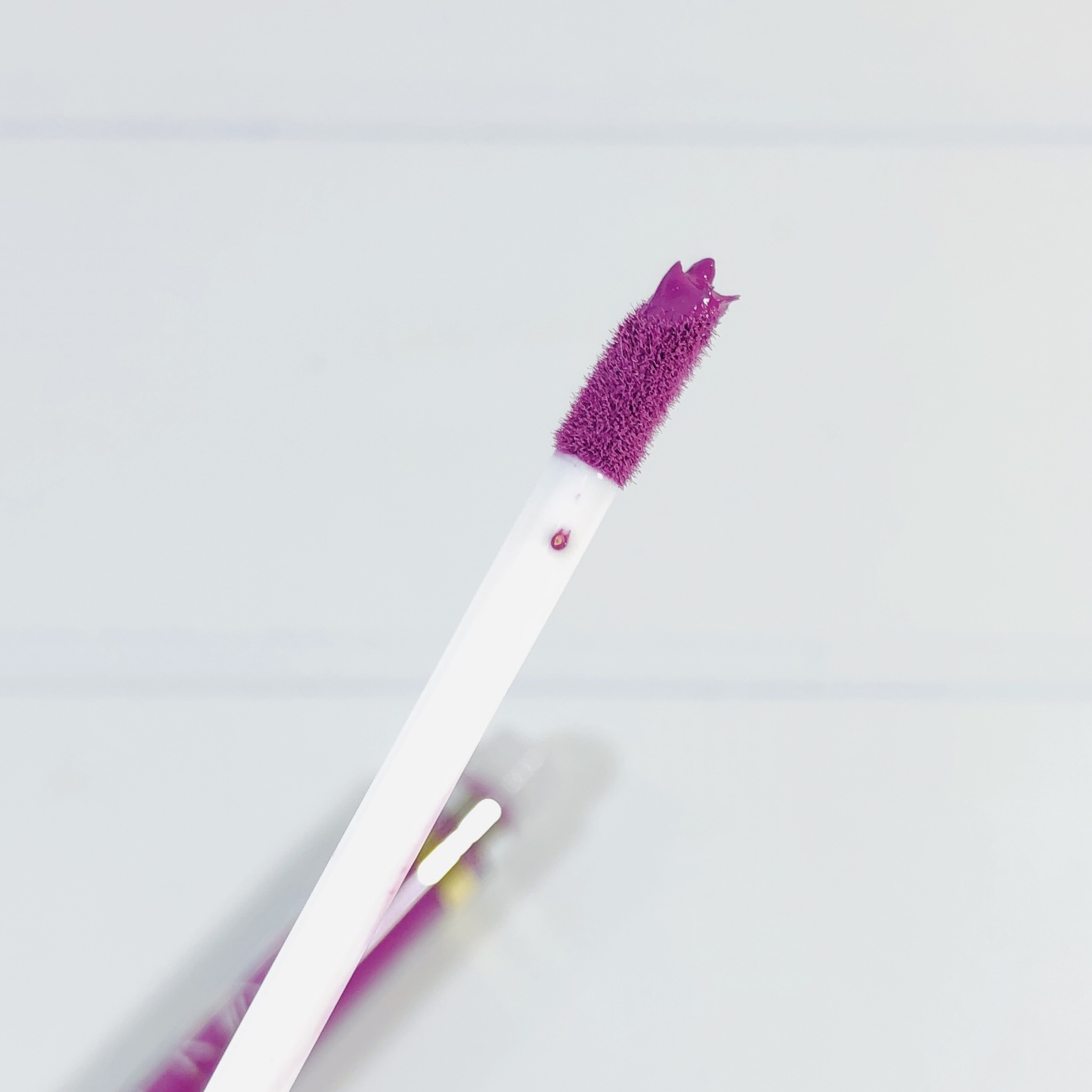 I took my time applying this and once it dried it was set, although you have some room to get it all into place before that happens. Once dried it was matte and opaque and it actually felt good on my lips, it didn't feel drying or tacky. Yes, my lips looked bold and bright but I don't think anyone would give me strange looks, the color was actually flattering on my lips.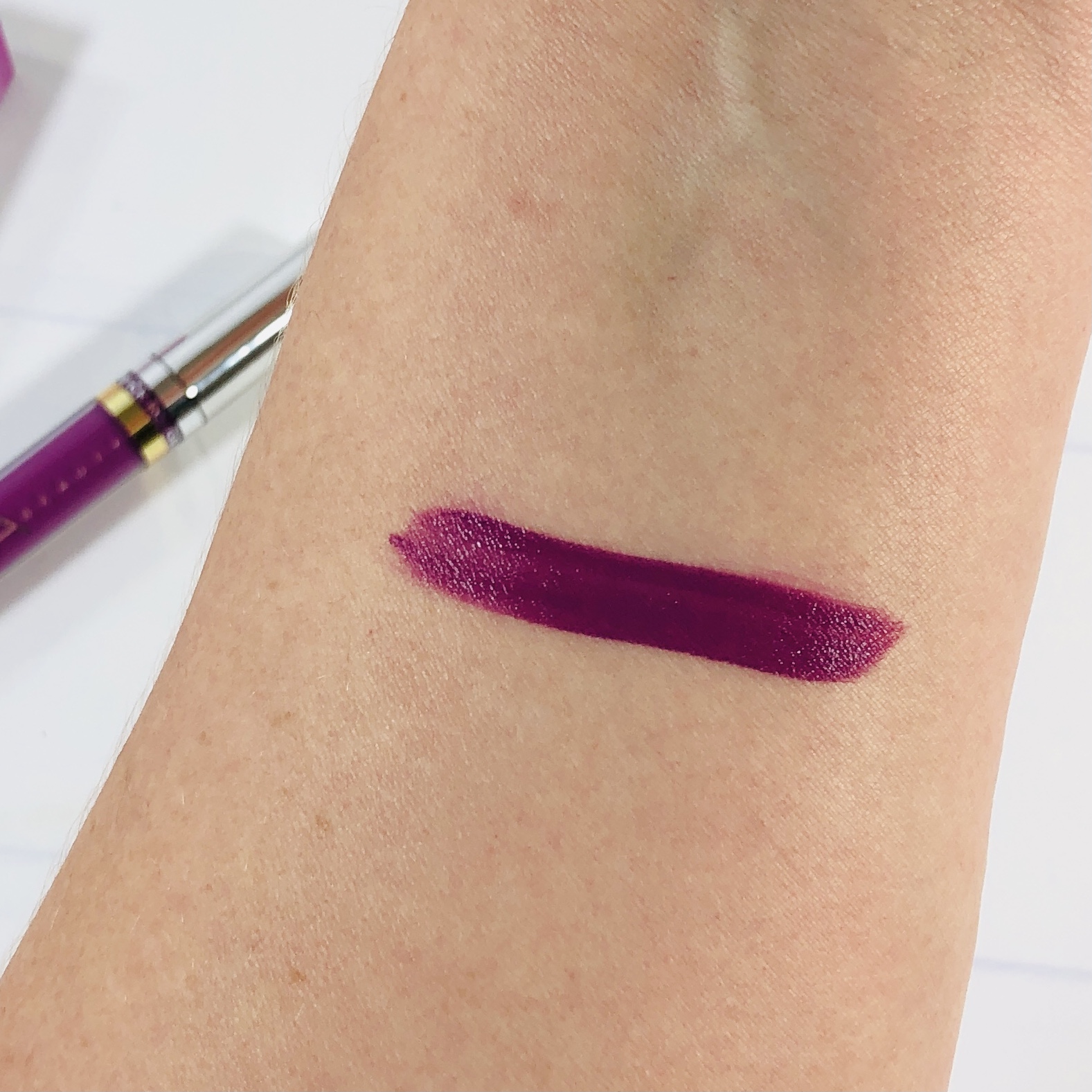 Here it is swatched but again, not quite that deep on my lips, and certainly not the same color as shown on the brand's website. I guess it might look purple if an opaque white lipstick was applied first.
Jazmine Beauty Lip Trio in Coral ($18 list price, now $9) Jazmine is a new-to-me brand and we received a trio of coordinating lip colors for a variety of looks. There was also an insert that included a discount code and proceeds benefit Type 1 diabetes research.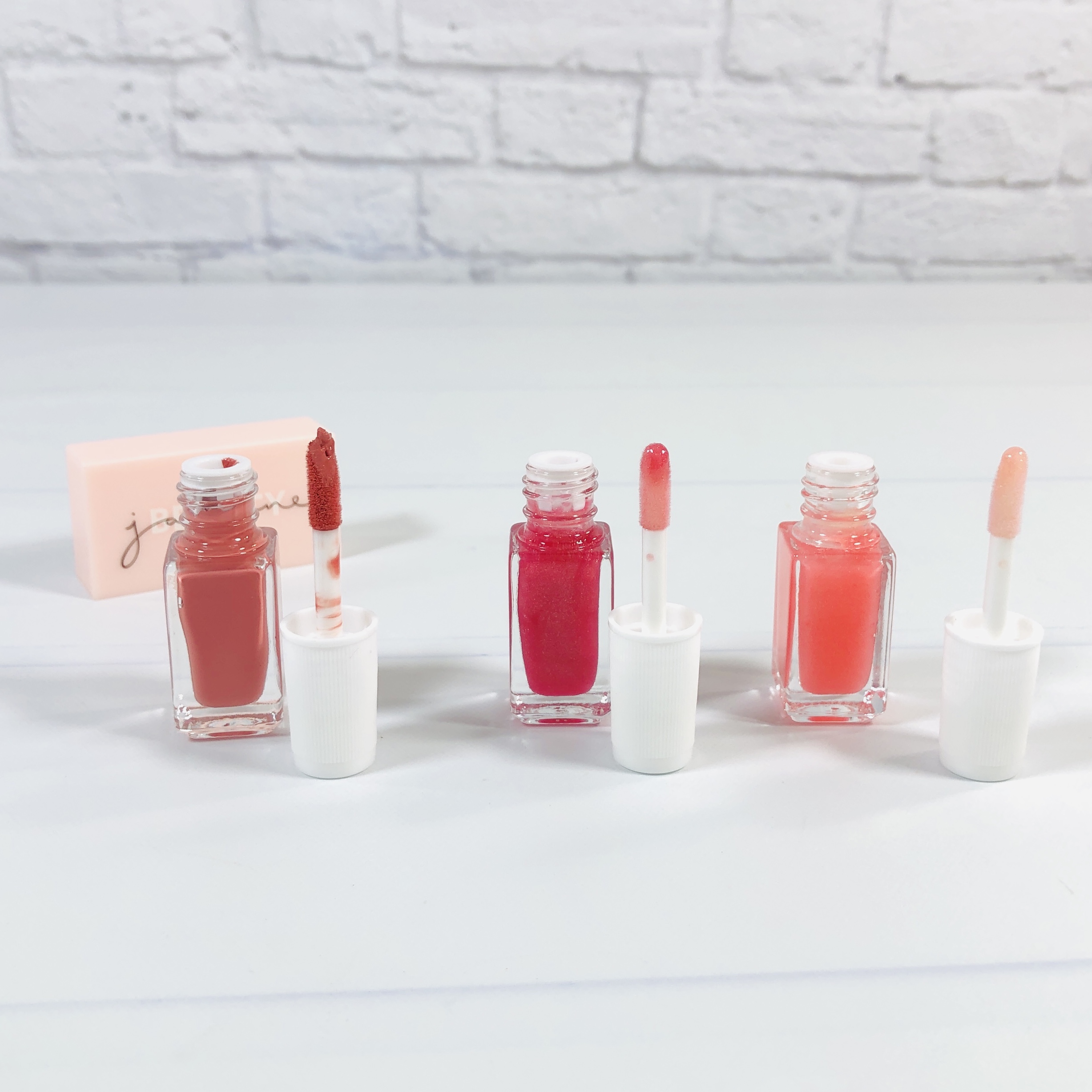 The color on the left (Boardwalk) is supposed to be a long-wearing matte shade while the other two (Sunkissed and Tan Lines) are lightly shimmery glosses. They can be worn alone or mixed and matched.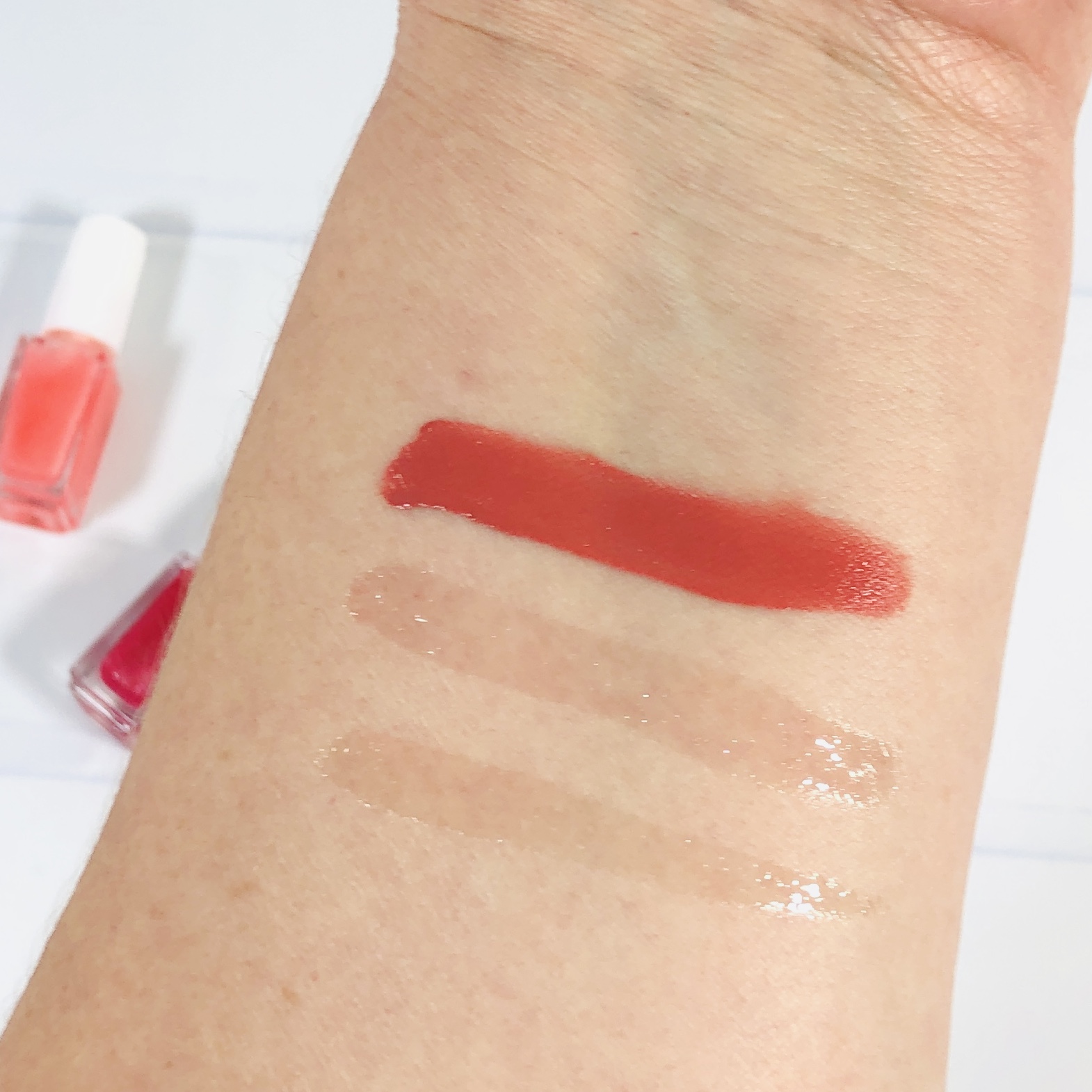 Here they are swatched. I didn't care for the long-wearing product, it didn't feel very good on my lips and the color was patchy. As soon as I applied a lip gloss over top it ended the long-wear ability. Then my lips felt grainy, although that could be because I blotted with tissue. I liked the lip glosses by themselves or with other products, like the lip liner shown earlier in the review.
Poutbox is perfect for those who love to enhance their kissers with makeup and treatments. I received a good assortment of products, including a mask, a product to fix mistakes, a sharpener for the liner, and a variety of colorful enhancements. I thought the pencil matched the lipstick very closely, and I loved using the glosses with some of the other products. I was worried the purple shade would be way out of my comfort zone but it ended up looking good on my lips, much to my surprise. The value for this assortment was about $66, which is almost double the price paid for the box!
What do you think of this box?