The GlobeIn Artisan Box Club is a subscription that sends handcrafted products from around the world. All items are produced either by collectives that are fair trade certified or that respect and adhere to fair trade principles. All artisans and farmers whose products are distributed by GlobeIn are paid a fair wage for their products.
This subscription is currently experiencing extreme delays. In addition, when you sign up, the advertised boxes may be unavailable. Subscribers report purchasing shop items that go out of stock, and the inability to receive a refund – only credit is offered. While we did receive a review box in a timely fashion, we don't think this is indicative of GlobeIn's current status.  Some subscribers are starting to receive their boxes from 2-3 months ago, GlobeIn is still experiencing heavy delays on all their operations, including customer support emails.
DEAL: Get 50% off your first box on any 3-month GlobeIn Premium Subscription Box. Use this link and the coupon code TRYUS50 at checkout. OR get FREE Shipping on your first with code FREESHIP!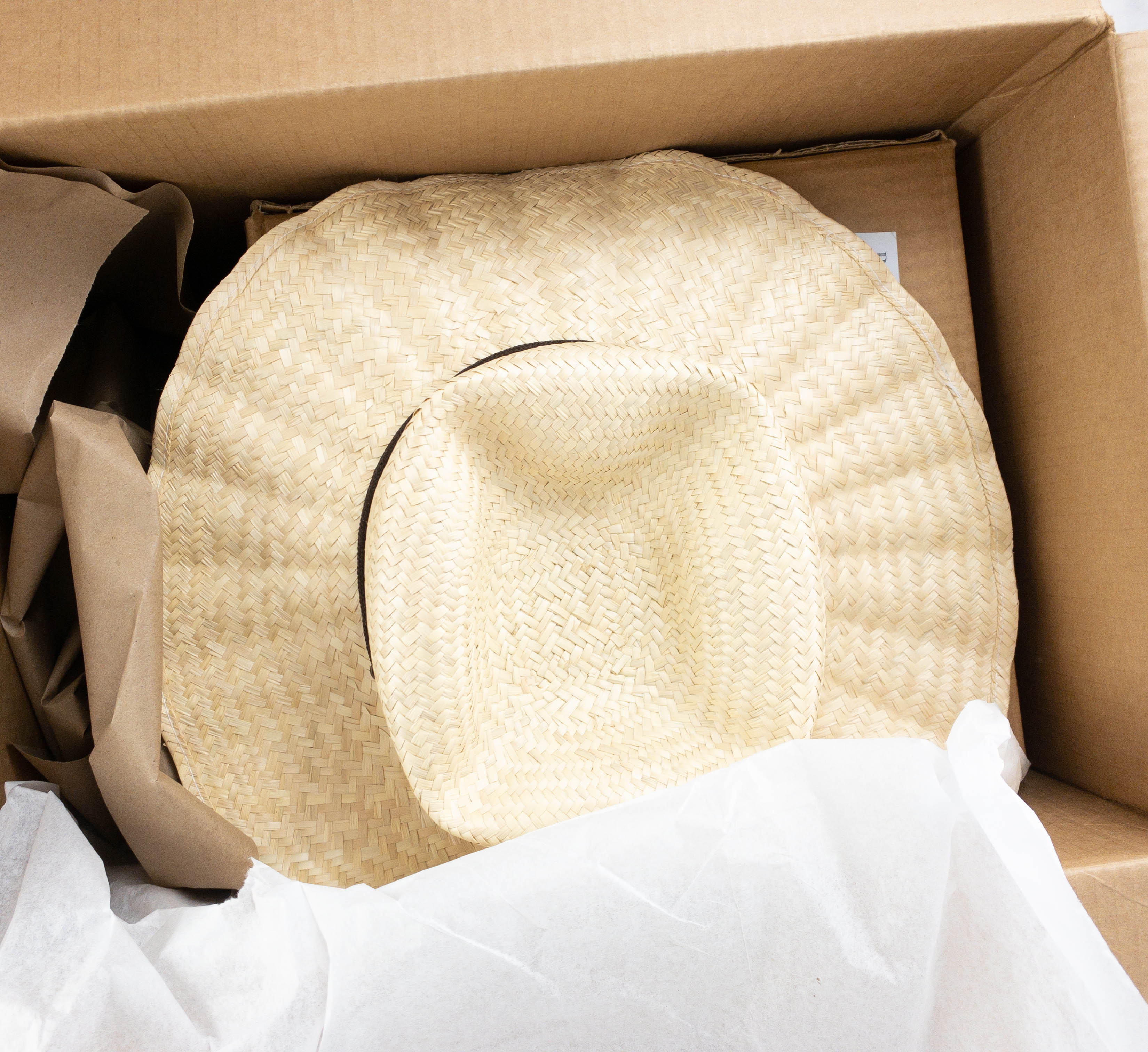 Everything was well wrapped and protected during shipping.
Instead of a booklet, they sent a card in this month's box.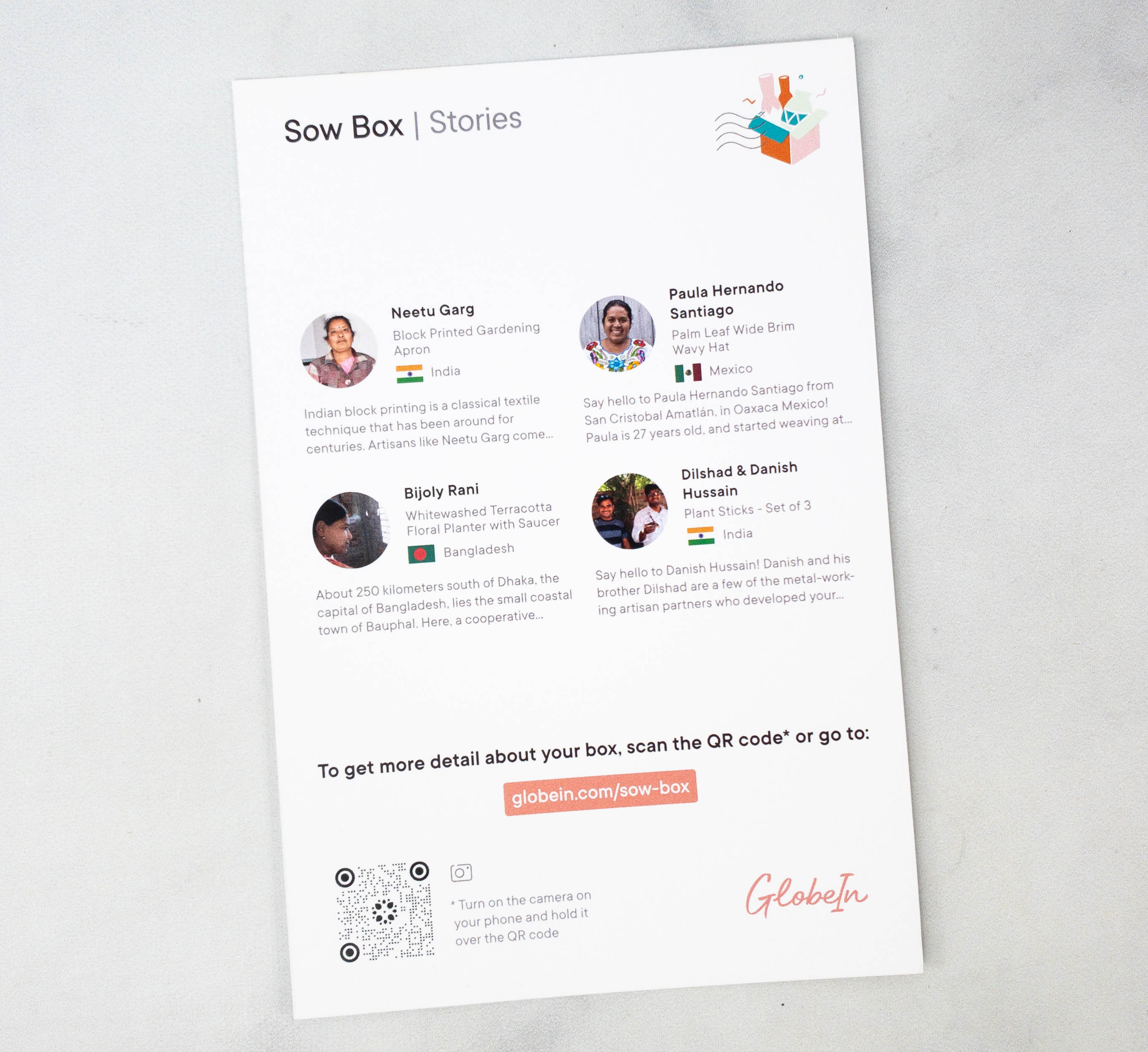 It features brief stories of the makers, and there's also a link and QR code that directs you to the website where you can know more about them.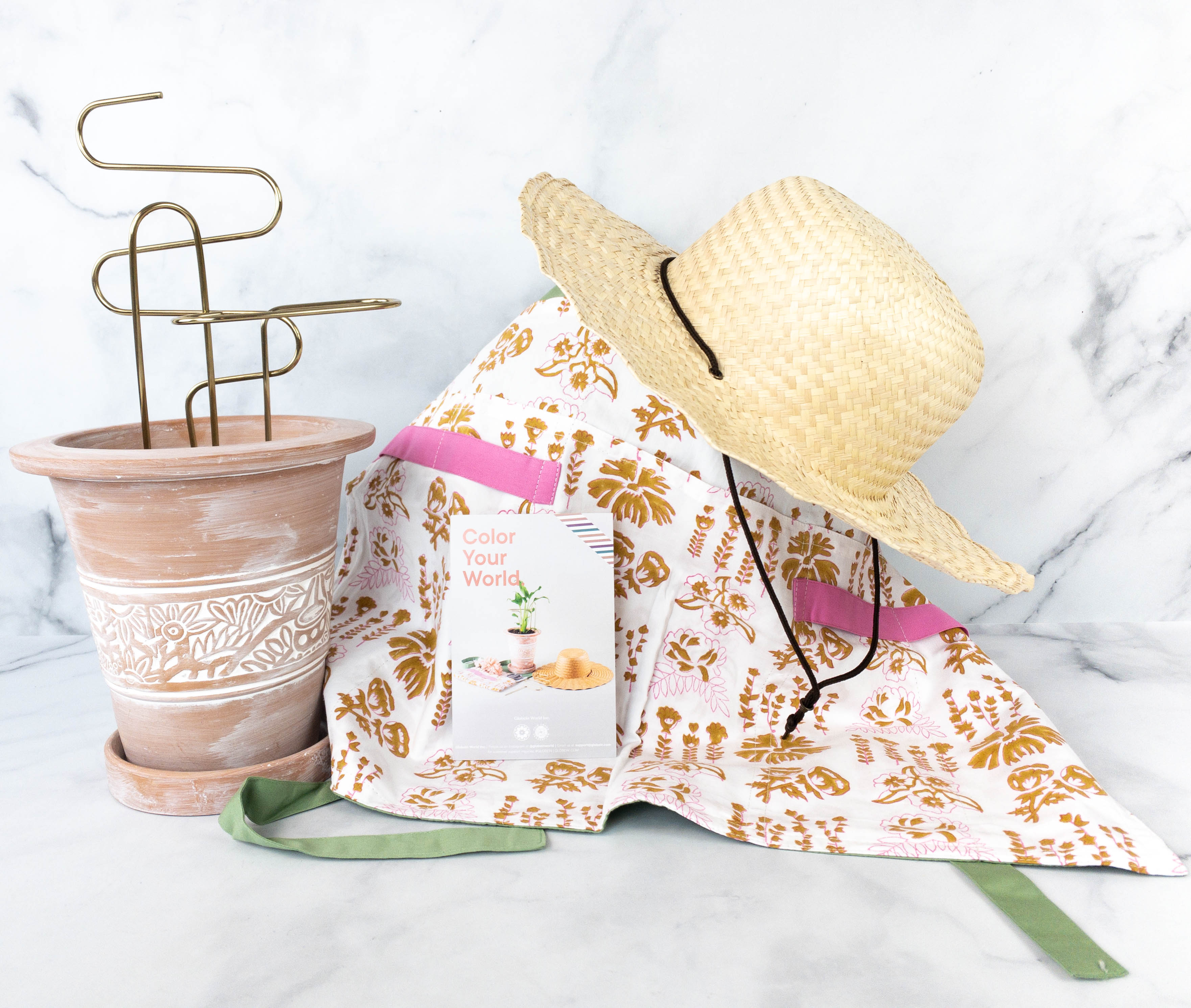 Everything in my SOW box!
Palm Leaf Wide Brim Hat. This wide brim hat protects you from the heat of the sun and provides a bit of shade while keeping you stylish.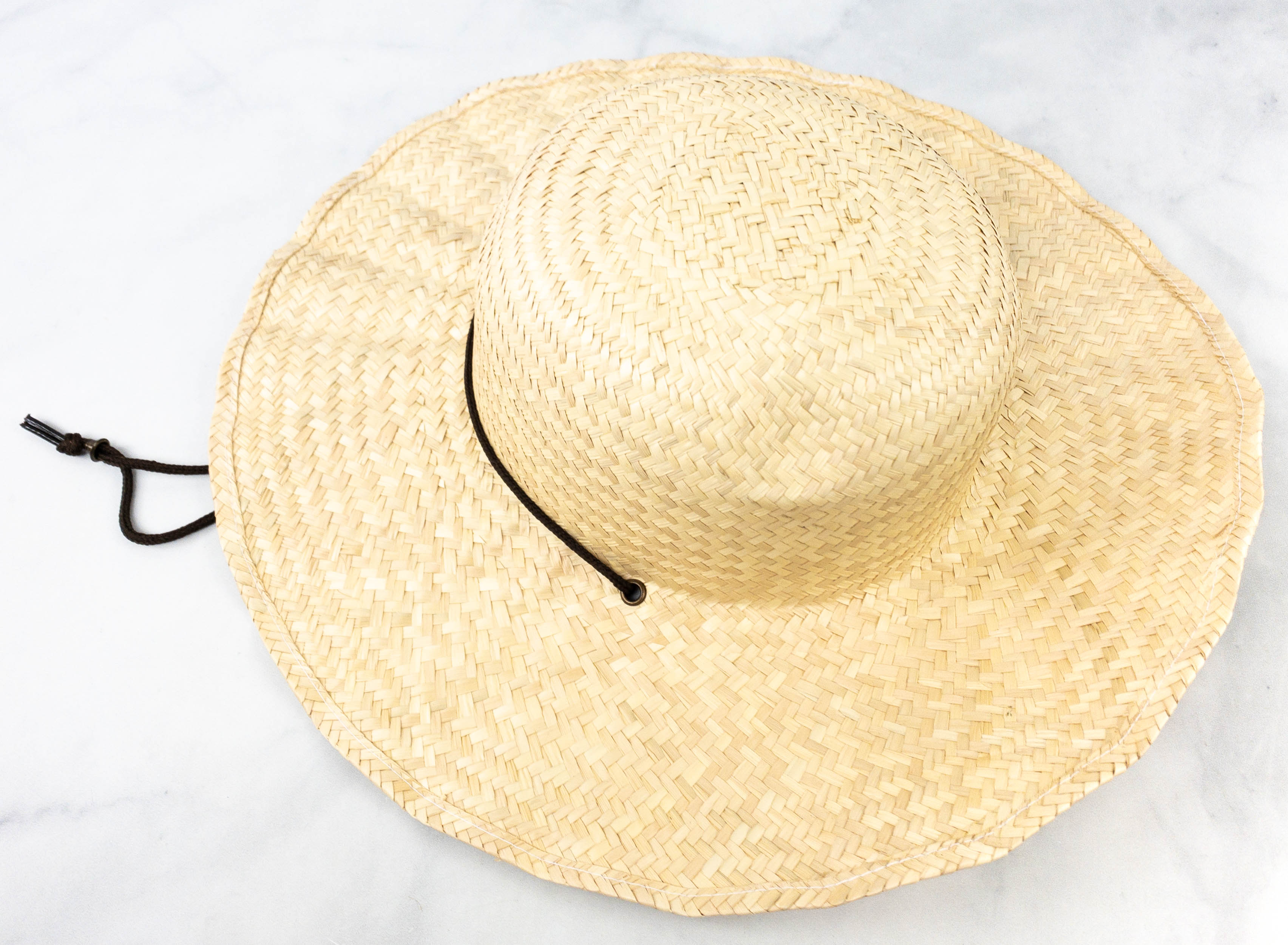 It's made with palm leaf so it's easy to maintain because it's waterproof and can hold shape on its own. There is a black string that runs through one side on the top and I think it adds a nice contrast to the look.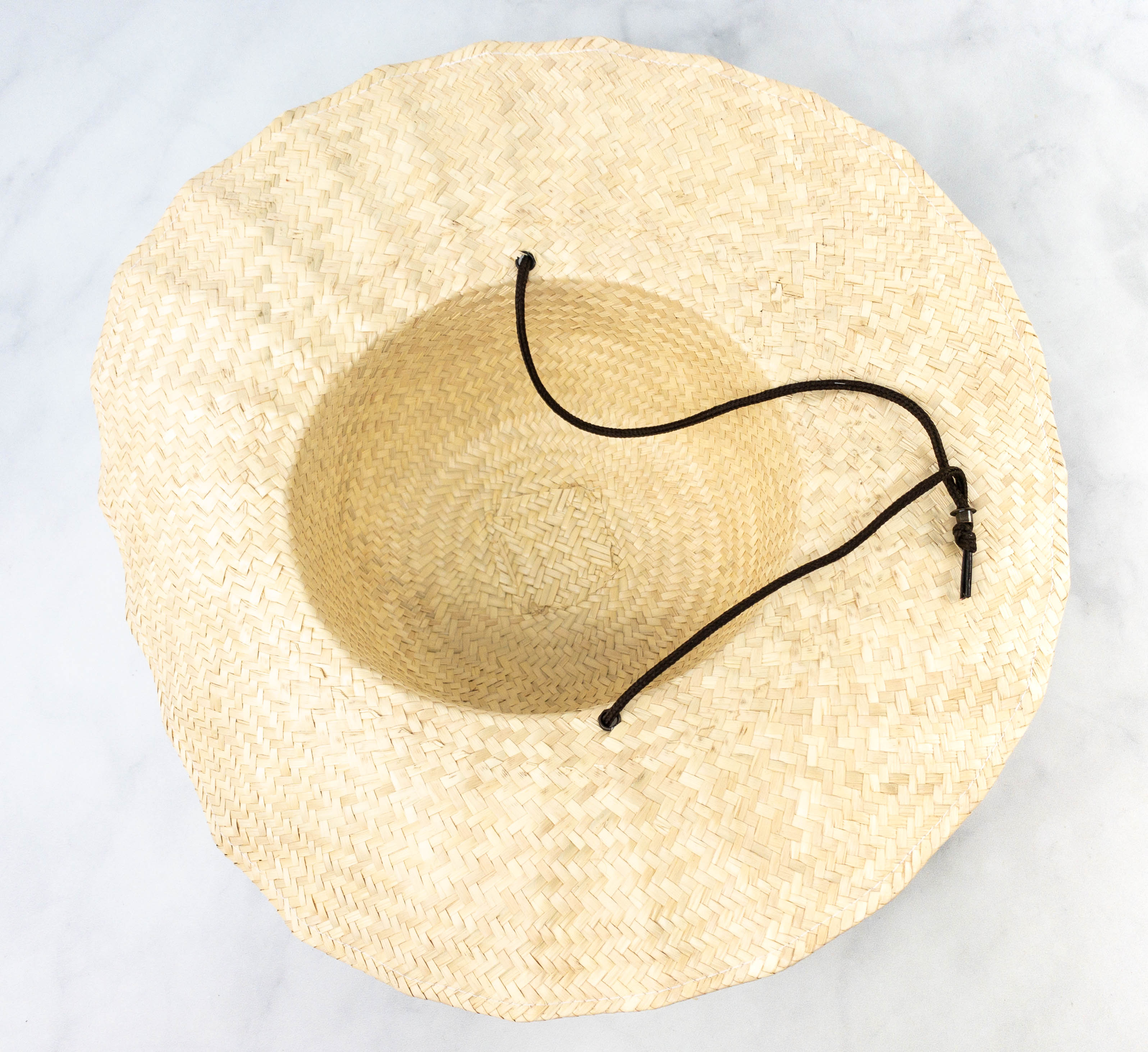 The black string goes all the way down the hat through a small hole on opposite ends. You can use this to secure the fit of the hat on your head by tying it under your chin and ensure that it won't fall off easily.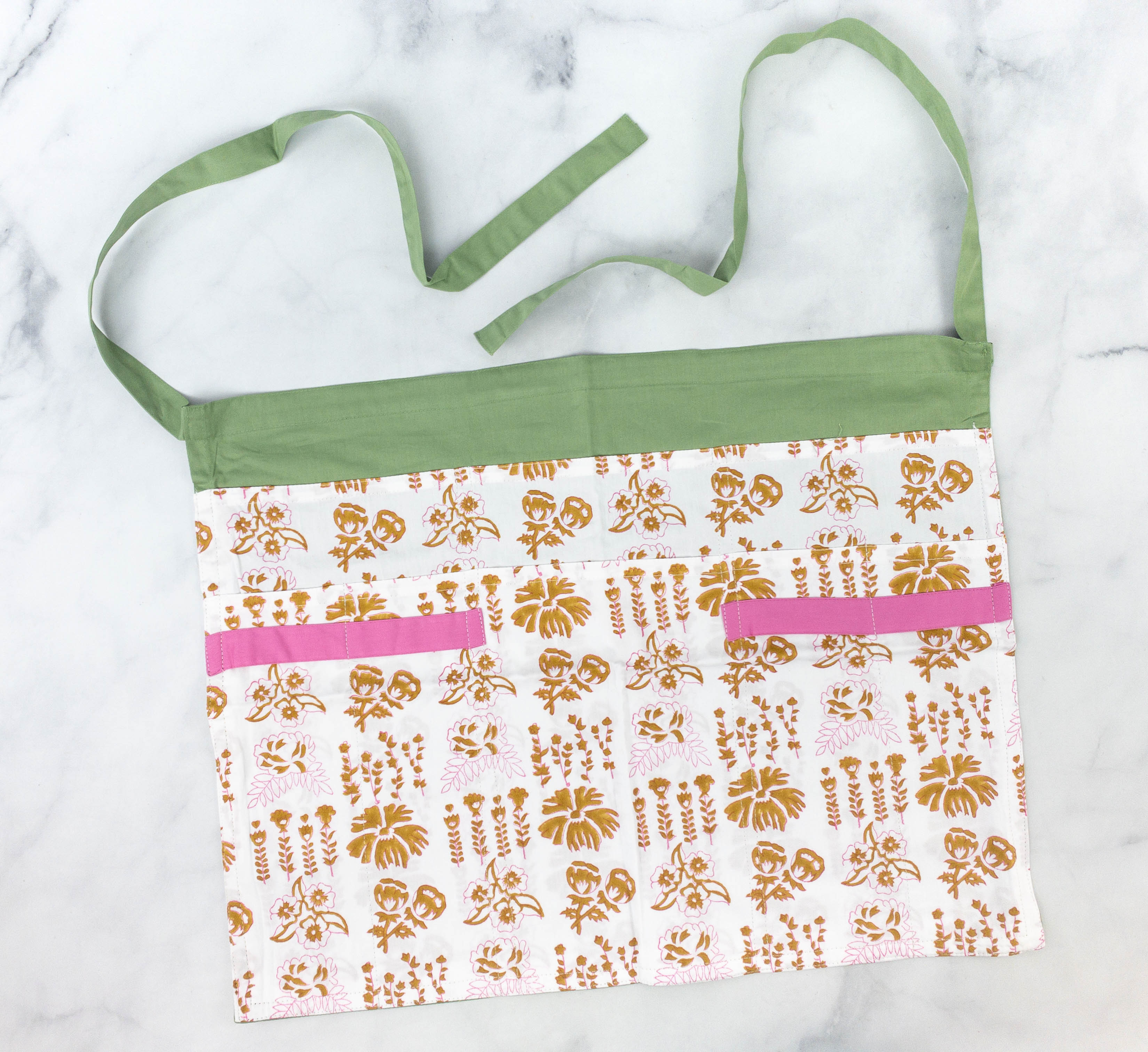 Block Painted Gardening Apron. I also received this lovely apron filled with floral prints all over.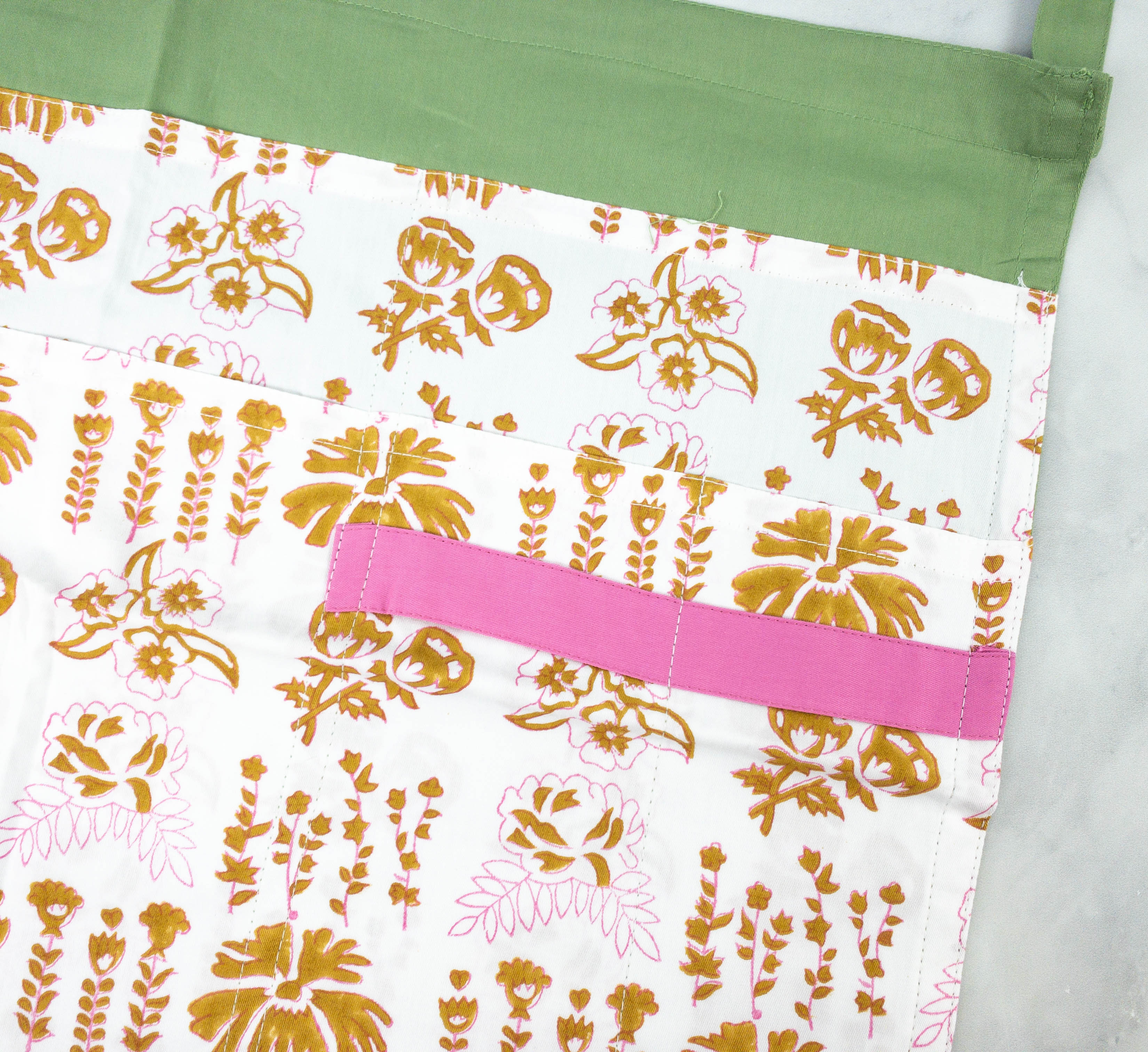 The colors are nice and vibrant but what I like about this is that it has slots for gardening tools so you can have everything handy when you need them.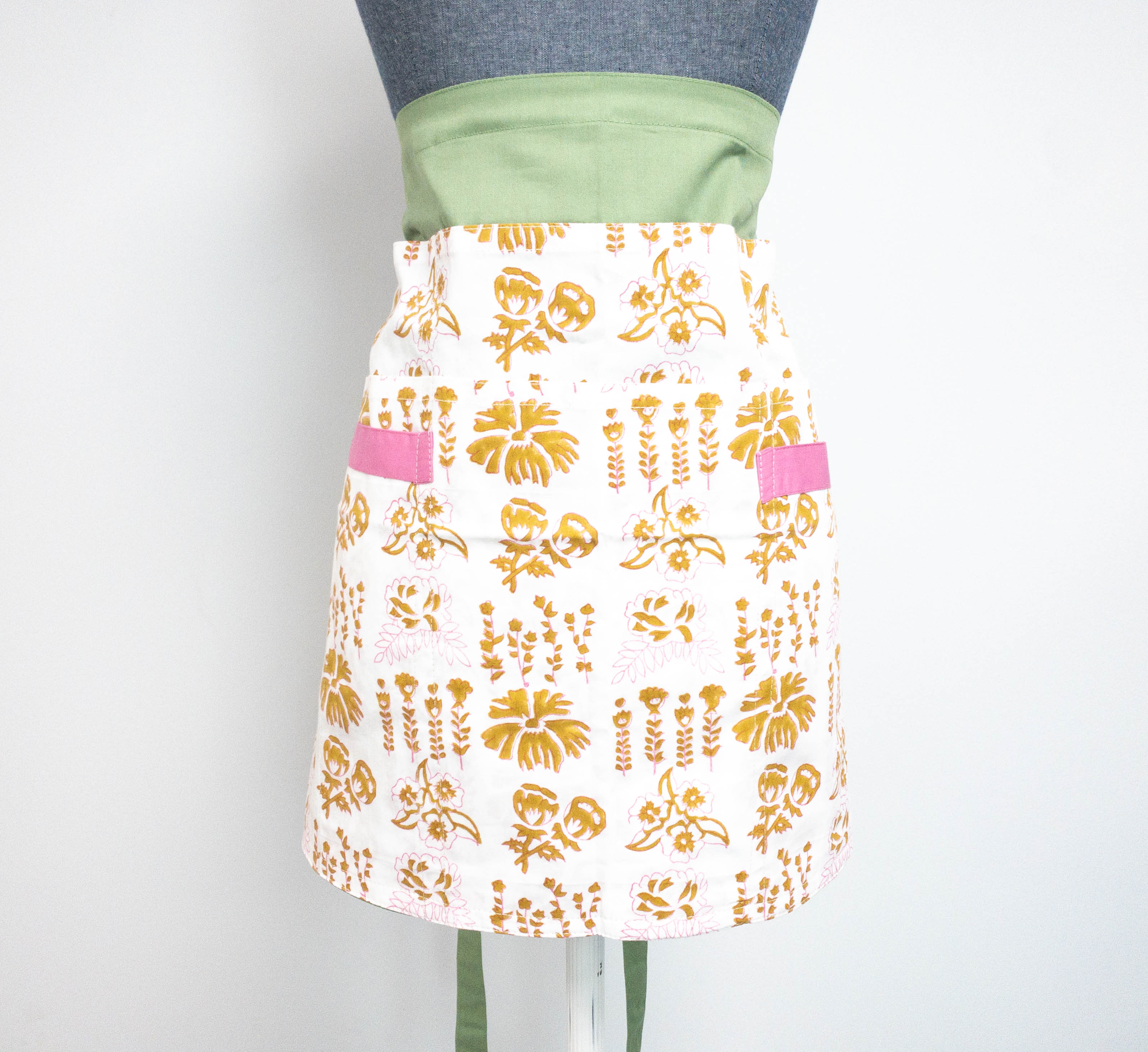 The straps attach the apron to the body from the waist and I find this design to be comfortable, convenient, and ergonomic since I can easily get the tools from the pockets without moving too much.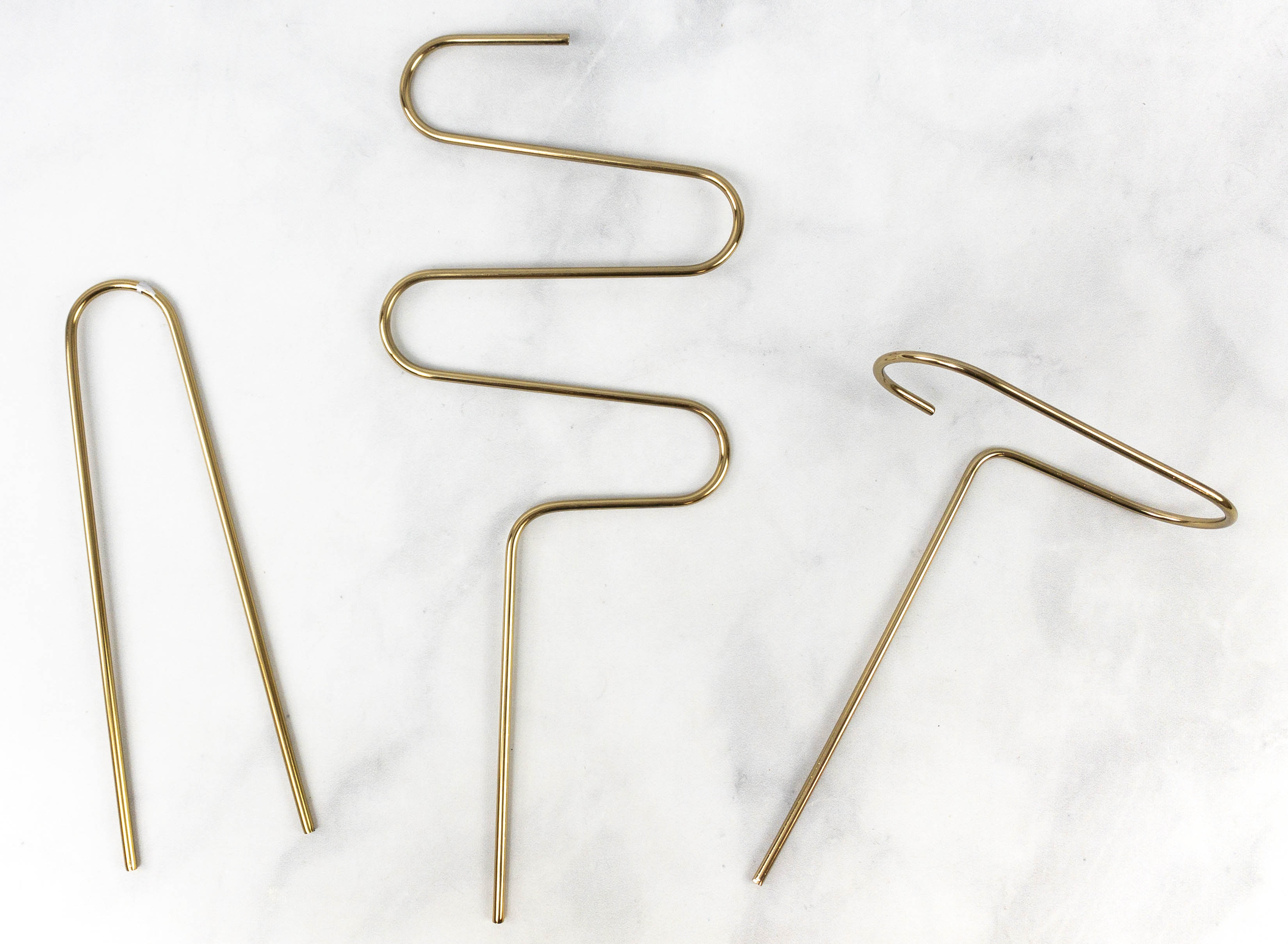 Set of Plant Sticks. Since this box is all about planting, it's just fitting to receive new plant sticks! These are used to help support the plant's growth and structure. Just insert it in the soil so the leaves can rest against the sticks, allowing them to stand still and maintain their shape without drooping on different sides.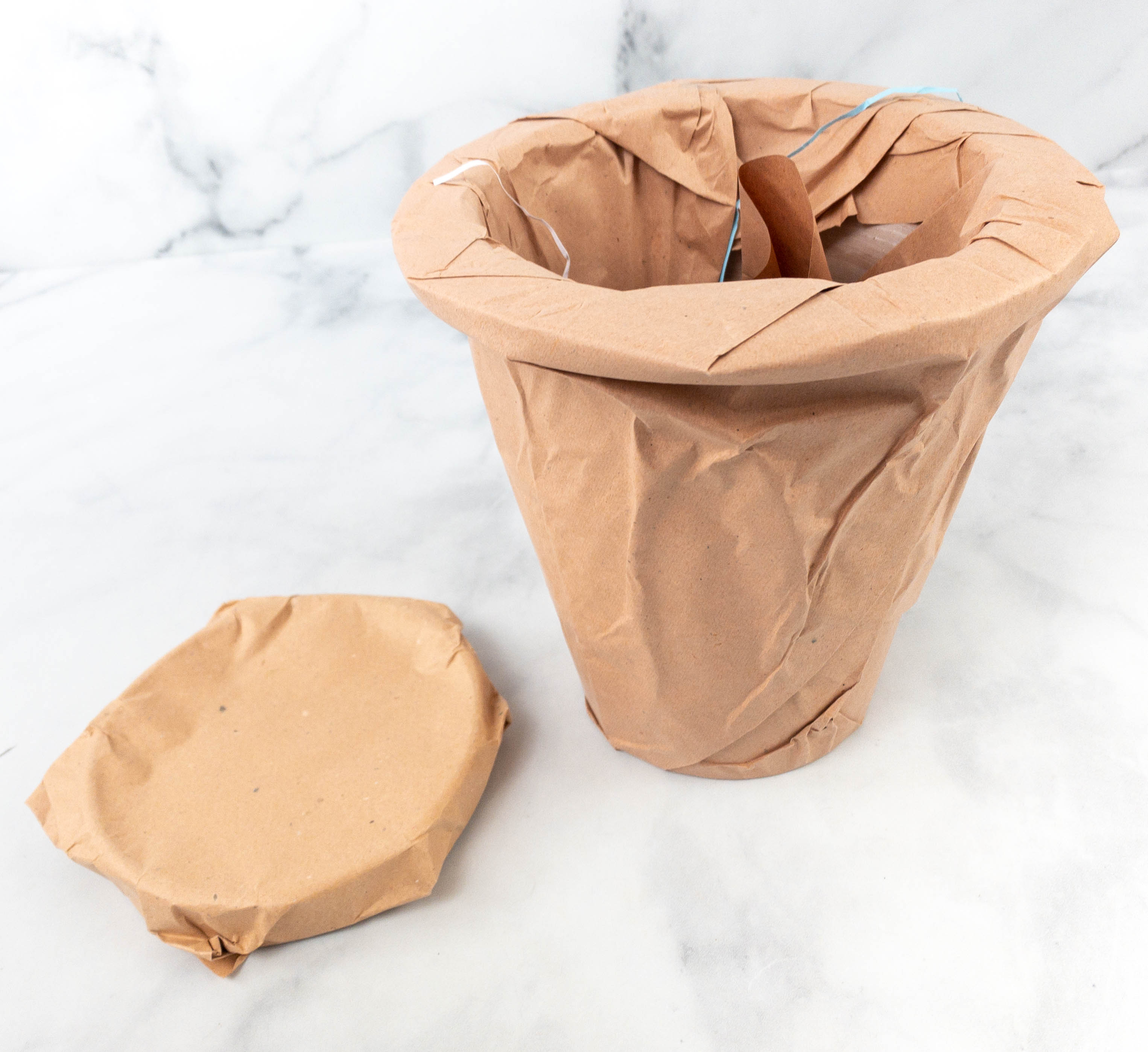 Whitewashed Terracotta Floral Planter with Saucer. Lastly, here's a terracotta planter. It came wrapped in paper for additional protection during shipping.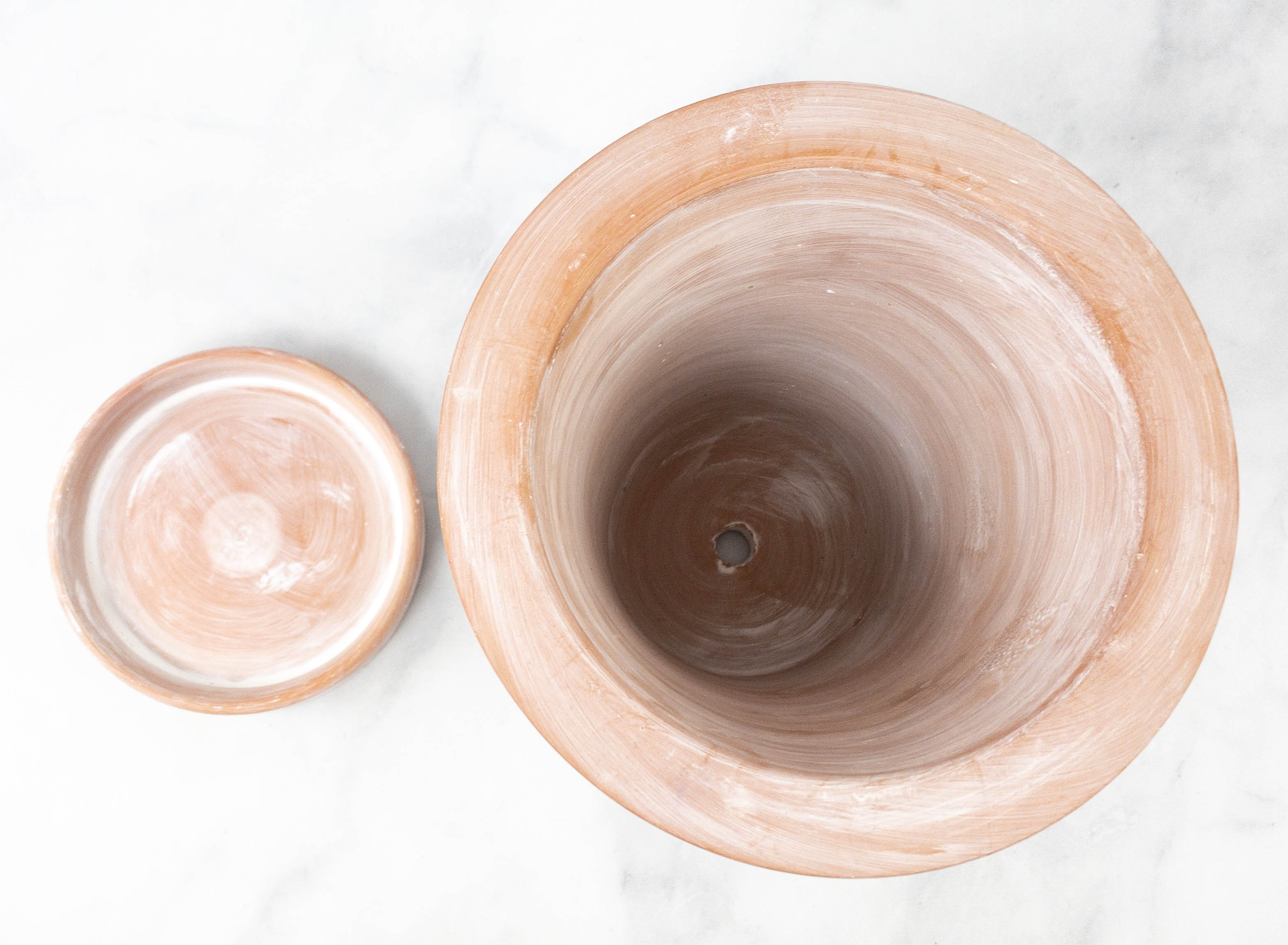 The planter came with its own saucer. There's also a big hole at the bottom which will allow for easier drainage.
Here's what it looks like when put together. I love it!
The design features a fish along with some floral details. It is quite unique and I love how this was crafted.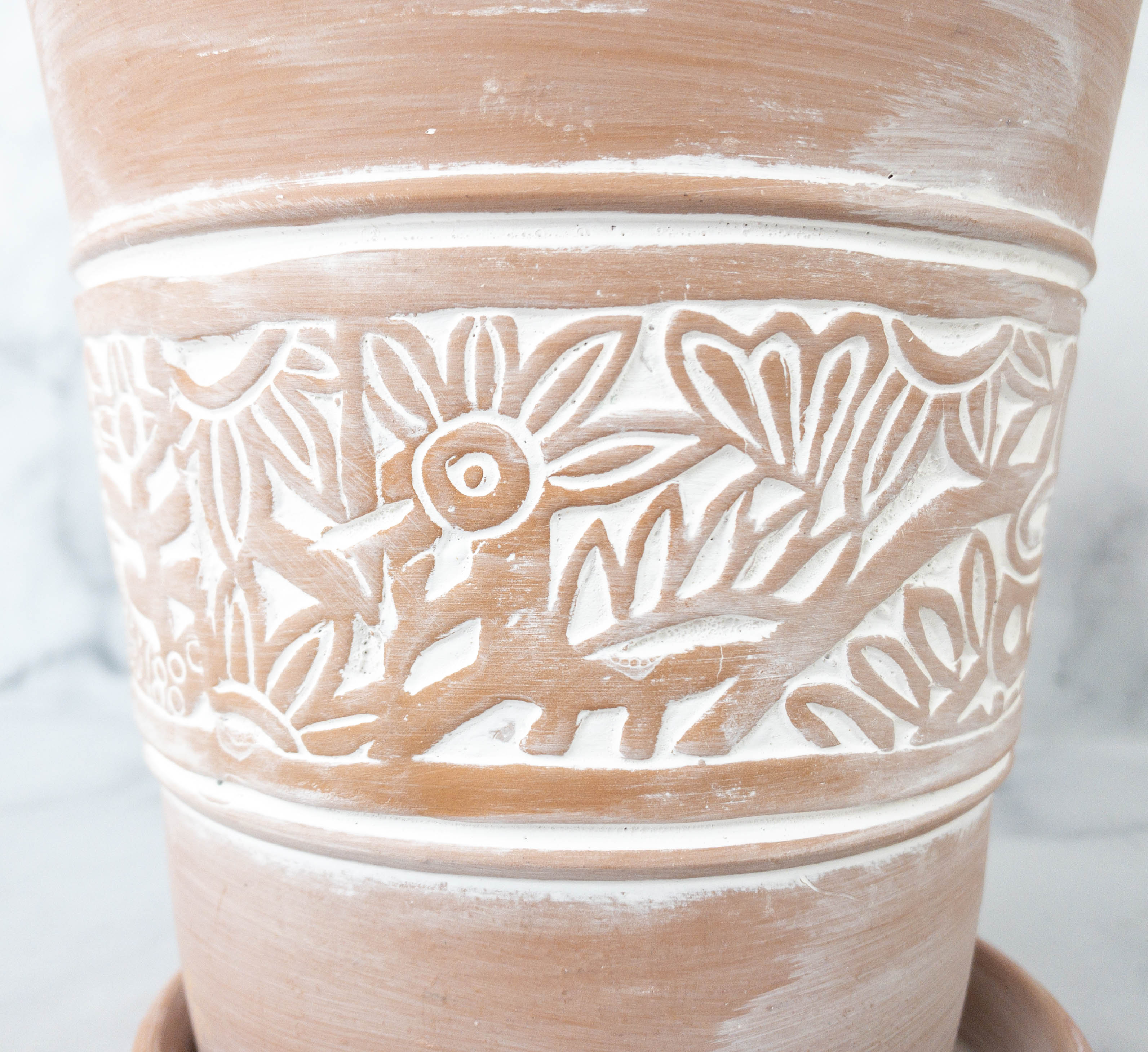 Since this is a teraccotta pot, it makes for easier drainage because the walls of the pot helps draw out water from the soil and make it dry quicker. It's perfect for plants that prefer drier soils. This type of pot also develops a nice patina color that just looks even more beautiful as it gets older.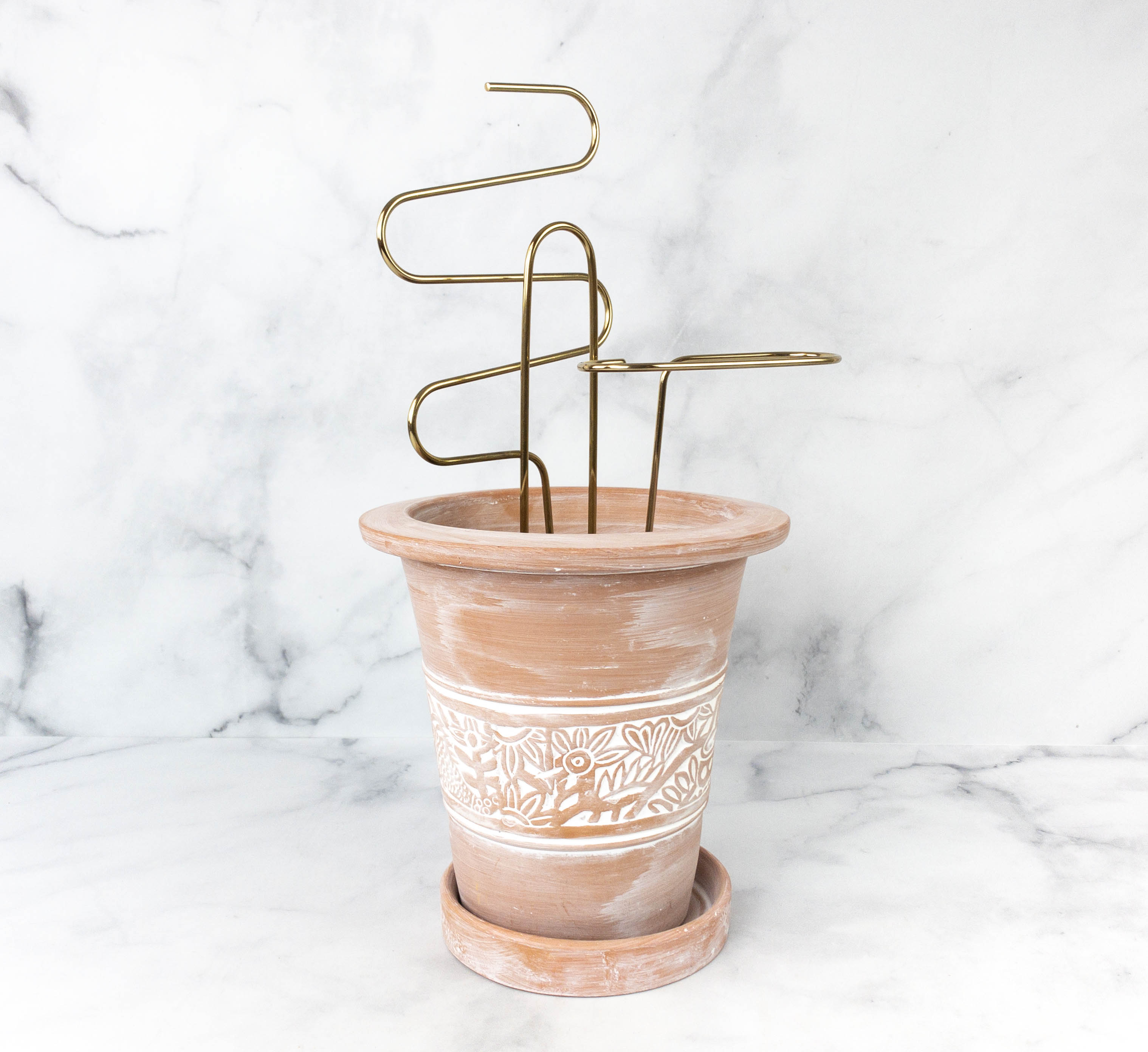 Here's what the plant sticks look like when put in the pot.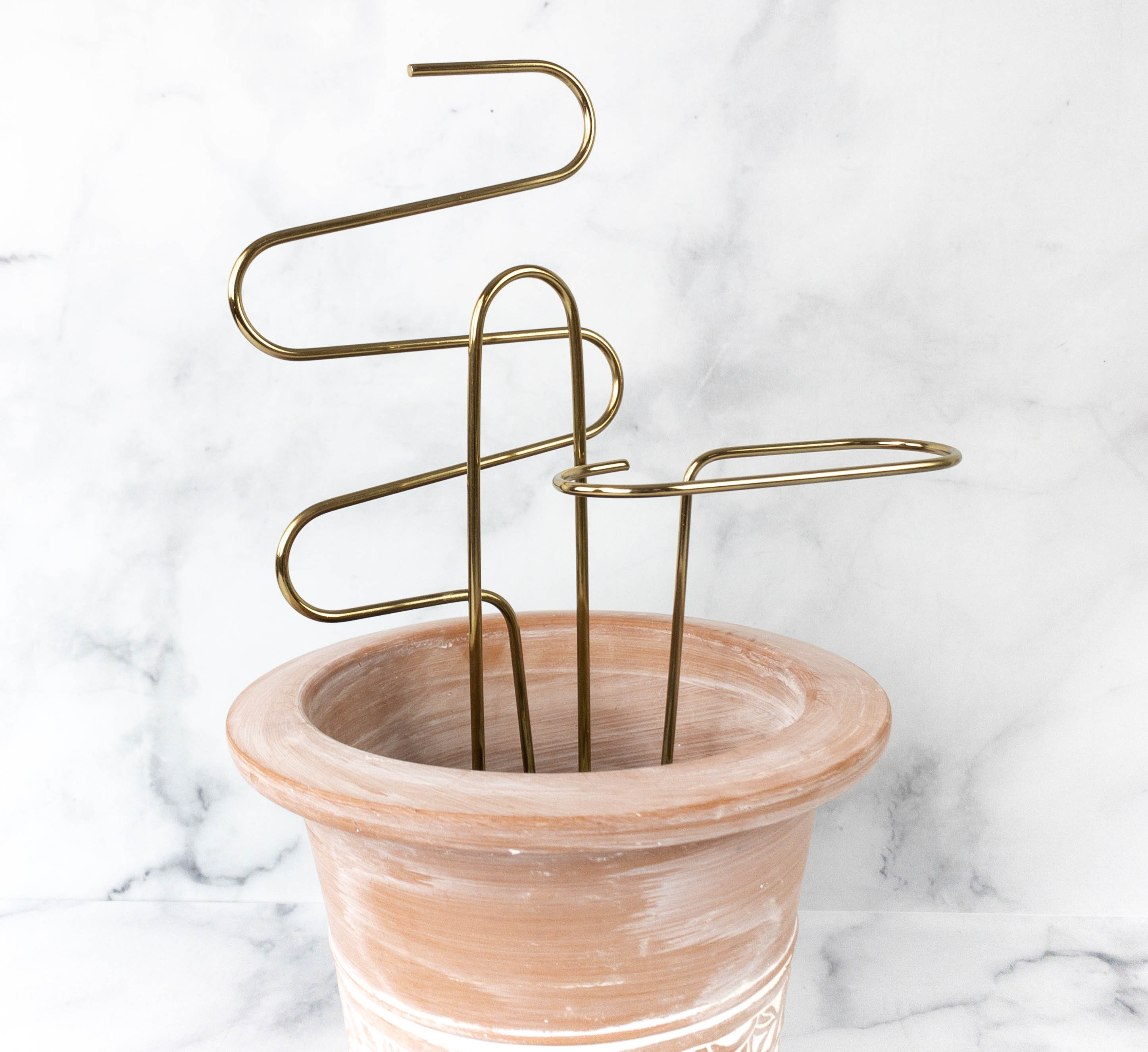 Just choose the appropriate shape of stick that you will use for the plant that needs the support to maximize the efficiency of the stick.
I like this month's gardening theme! The curation is pretty cohesive and the inclusions are all high quality. The terracotta pot is probably my favorite because I like its intricate design and it's just the perfect size for a small plant that I can put indoors. The hat and apron look great together, and the plant sticks are going to be useful for me in maintaining my plants as well. It's great that they highlight the work of artisans from around the world, but they still have to do something about the shipping delays and the lack of customer support.
What do you think of this GlobeIn Artisan Box?

Visit Globe In Artisan Box Club to subscribe or find out more!