Master Peace Box is a monthly subscription of an art project and online virtual class to help you find your creative flow while relaxing, also known as guided art meditation. There are two plans to choose from: Solo Artist is $39 (plus tax and shipping) and comes with supplies, Zoom workshop, access to a recording if you can't make the class, plus access to add-ons; Date Night comes with twice the supplies for $75 (plus tax and shipping).
We Believe…

Creativity connects us to source.

Art is awesome.

Mindfulness doesn't have to be boring.

Expression makes you feel good.

We need creative expression to feel fulfilled (Maslow's Hierarchy of Needs).

We can help you feel better and connect to a deeper version of yourself through art 🙂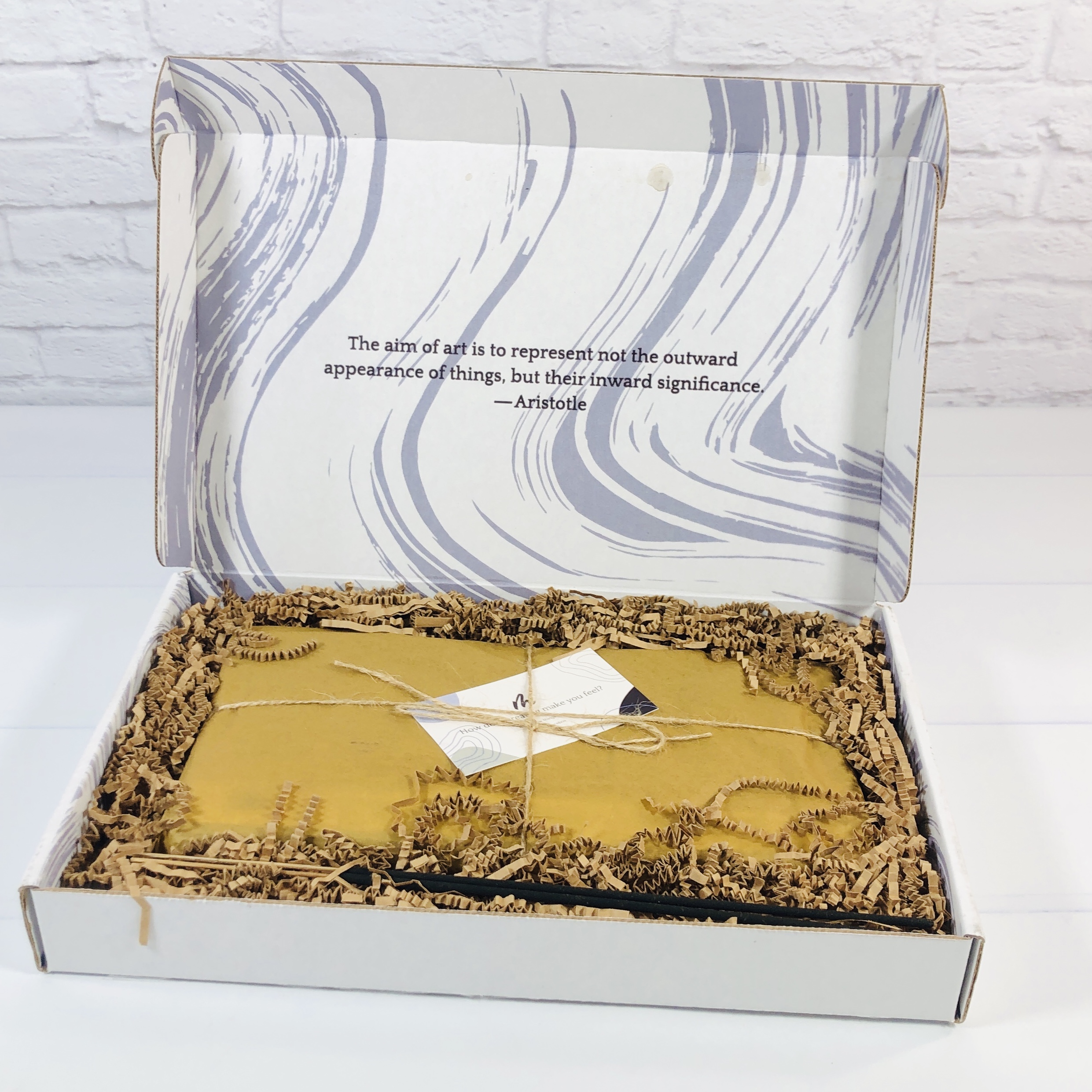 This is my first time trying Master Peace Box and I am reviewing Solo Artist!
I found a card on top that has the social media handle in case I want to learn more or give feedback online.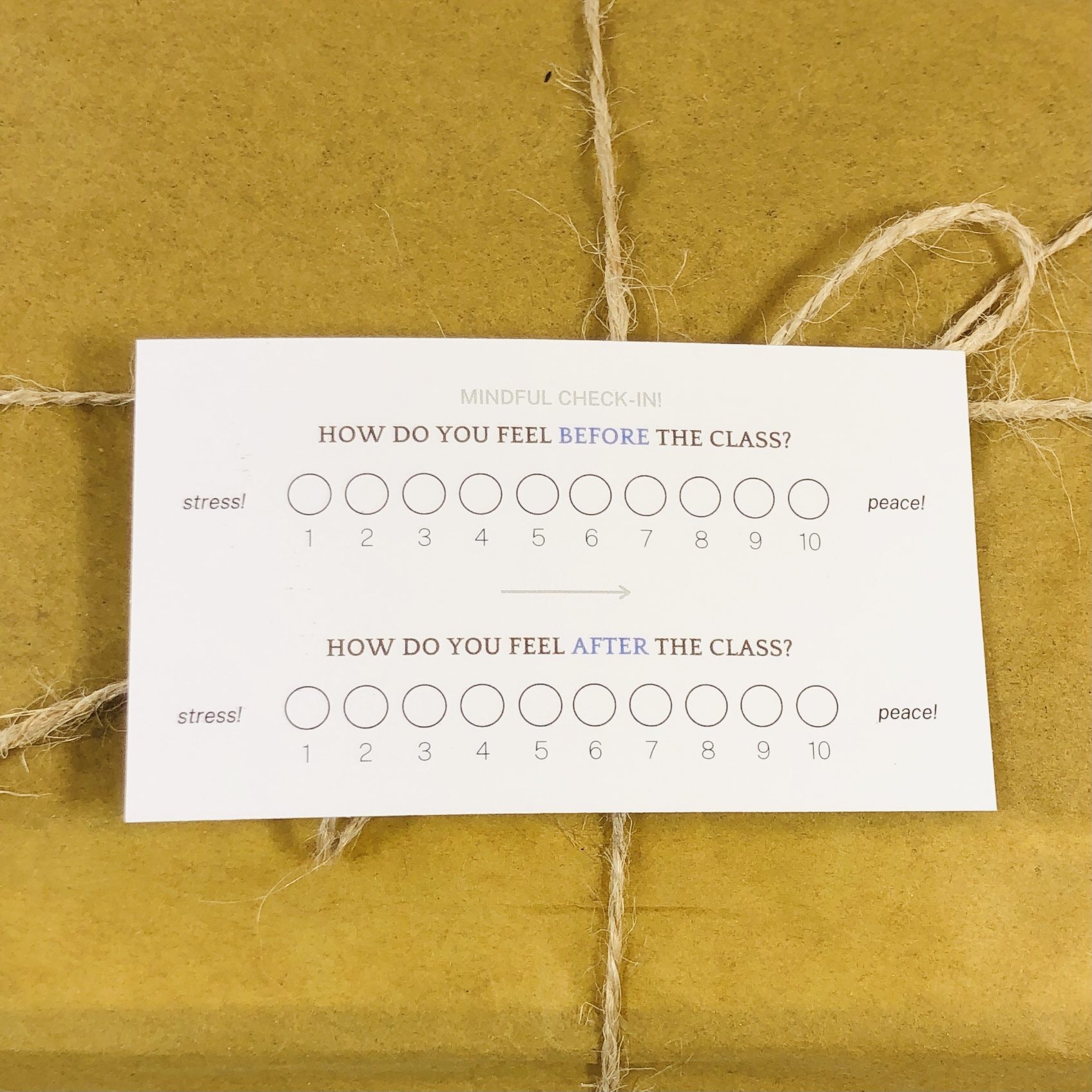 The back of the card has a scorecard so I can rate my attitude before and after the class.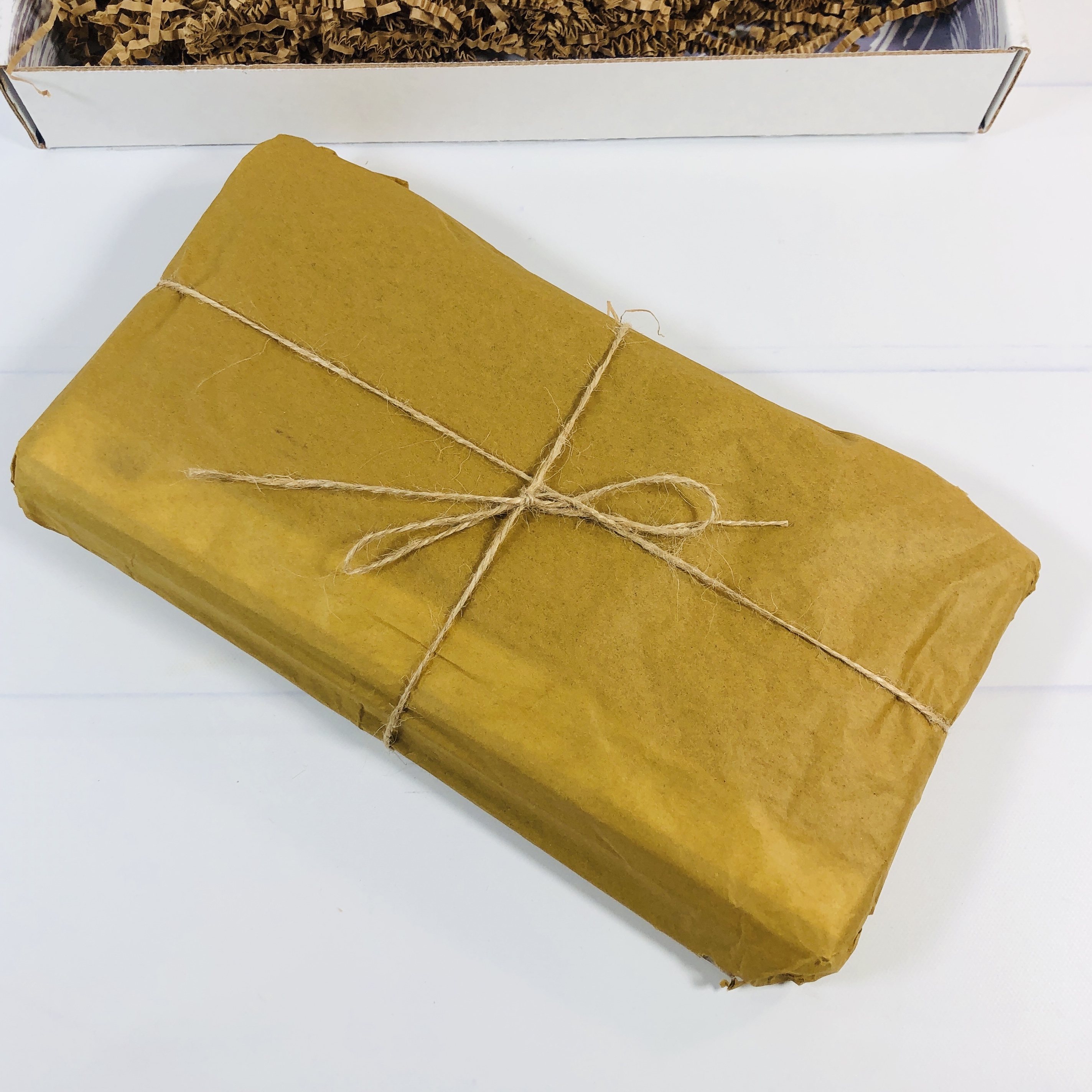 The items were wrapped in tissue paper that was wrapped with twine.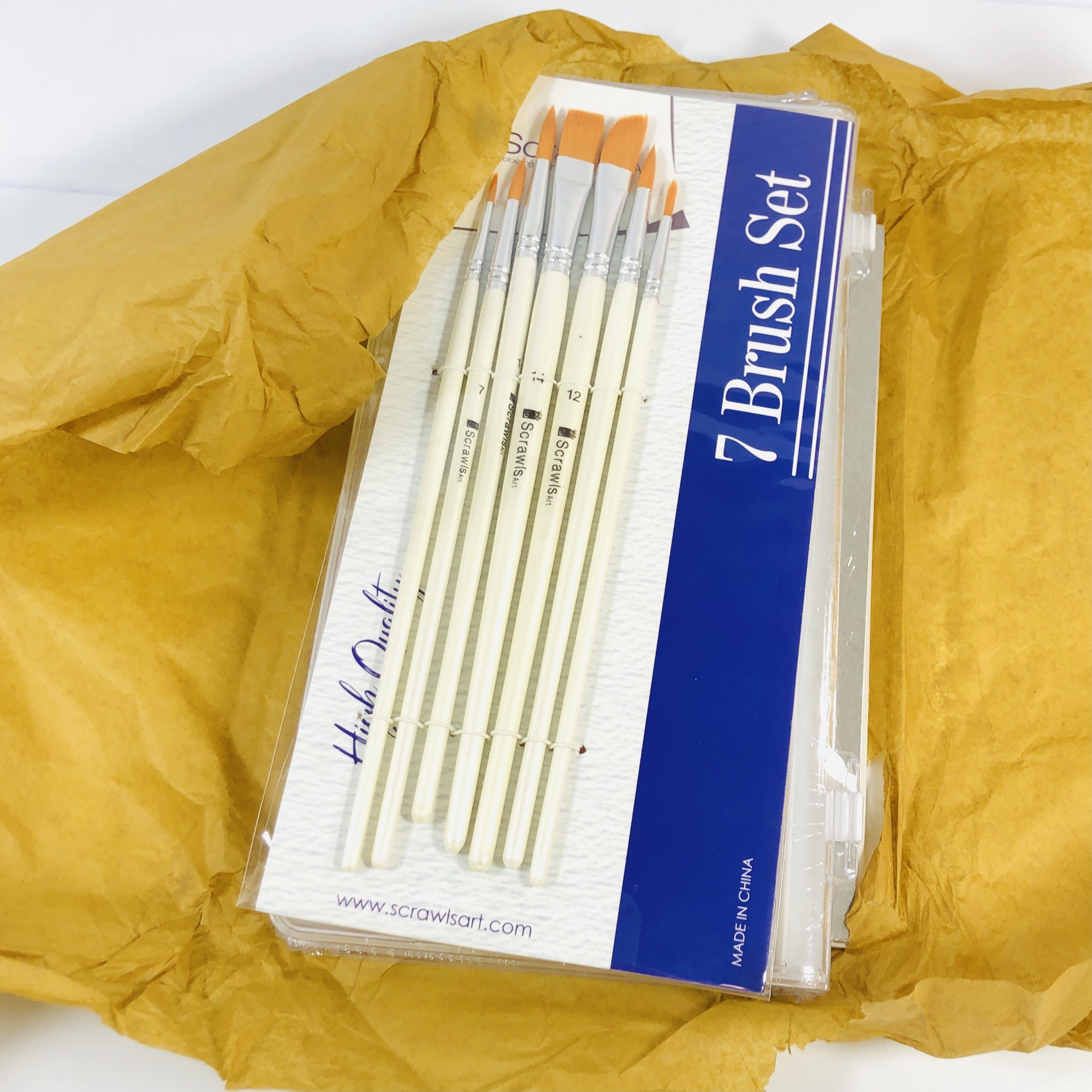 It's art supplies!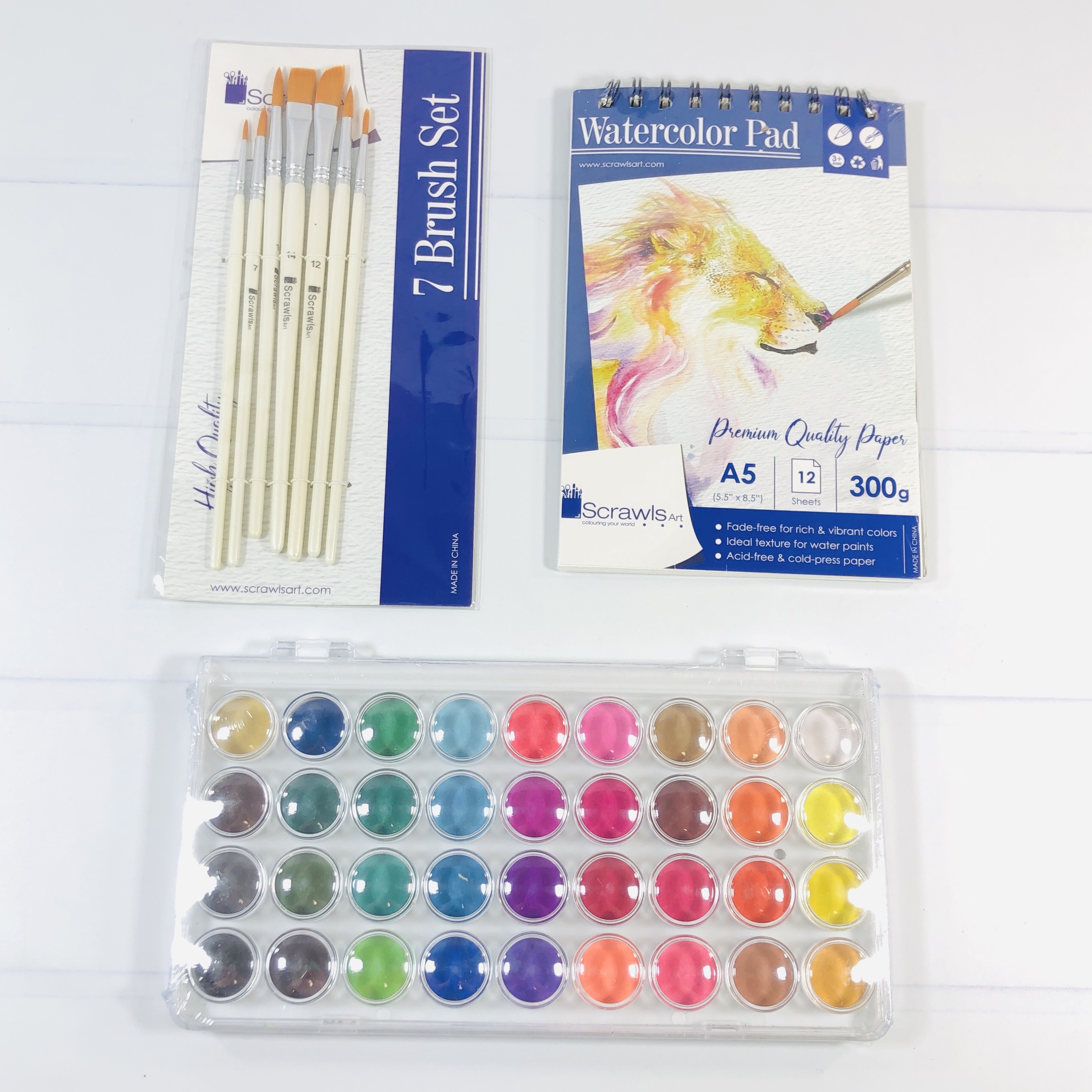 Specifically, art supplies related to painting watercolor pictures.
I also found two sticks of incense. I should probably buy a holder for those, but an old plate will work in a pinch.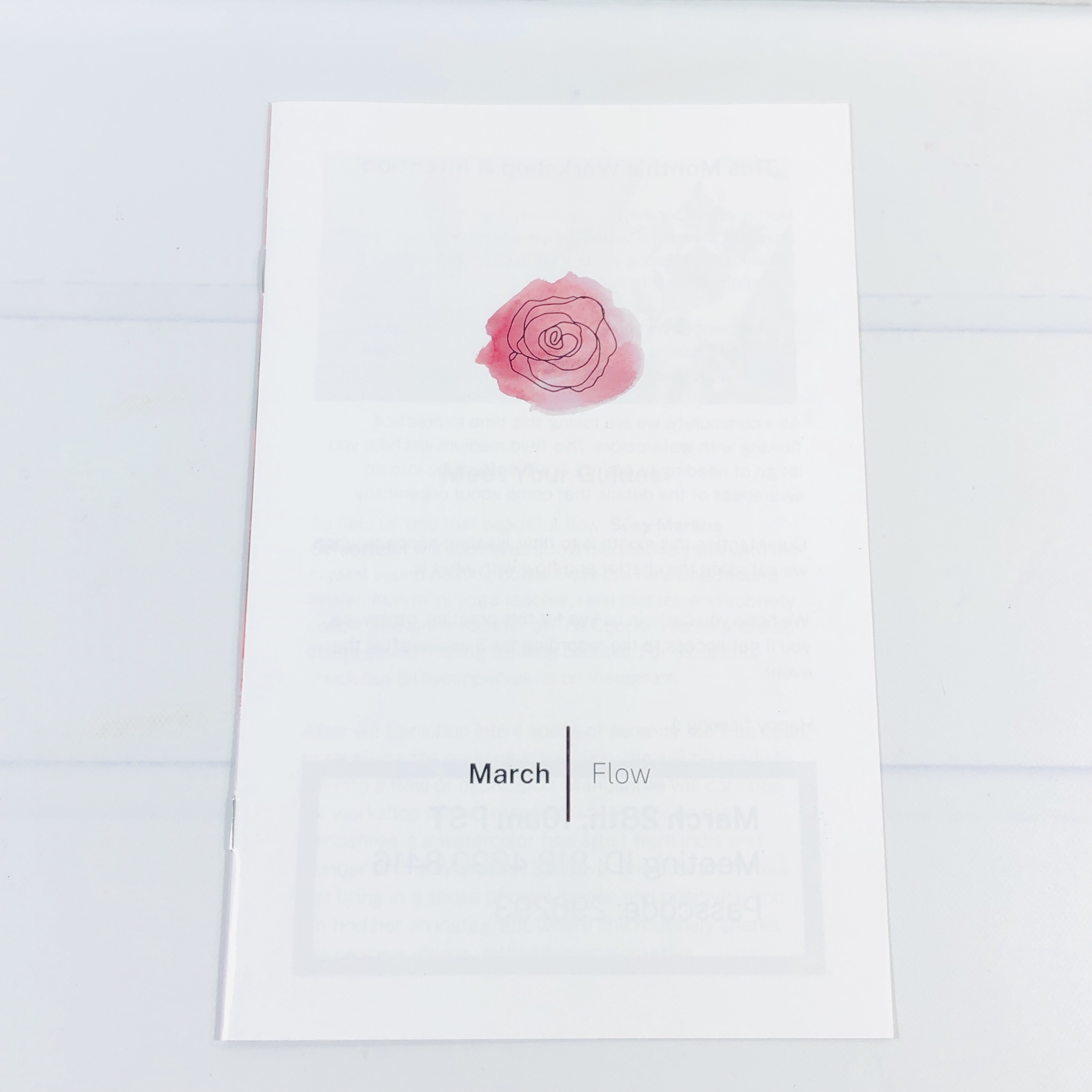 The theme for the March box was Flow.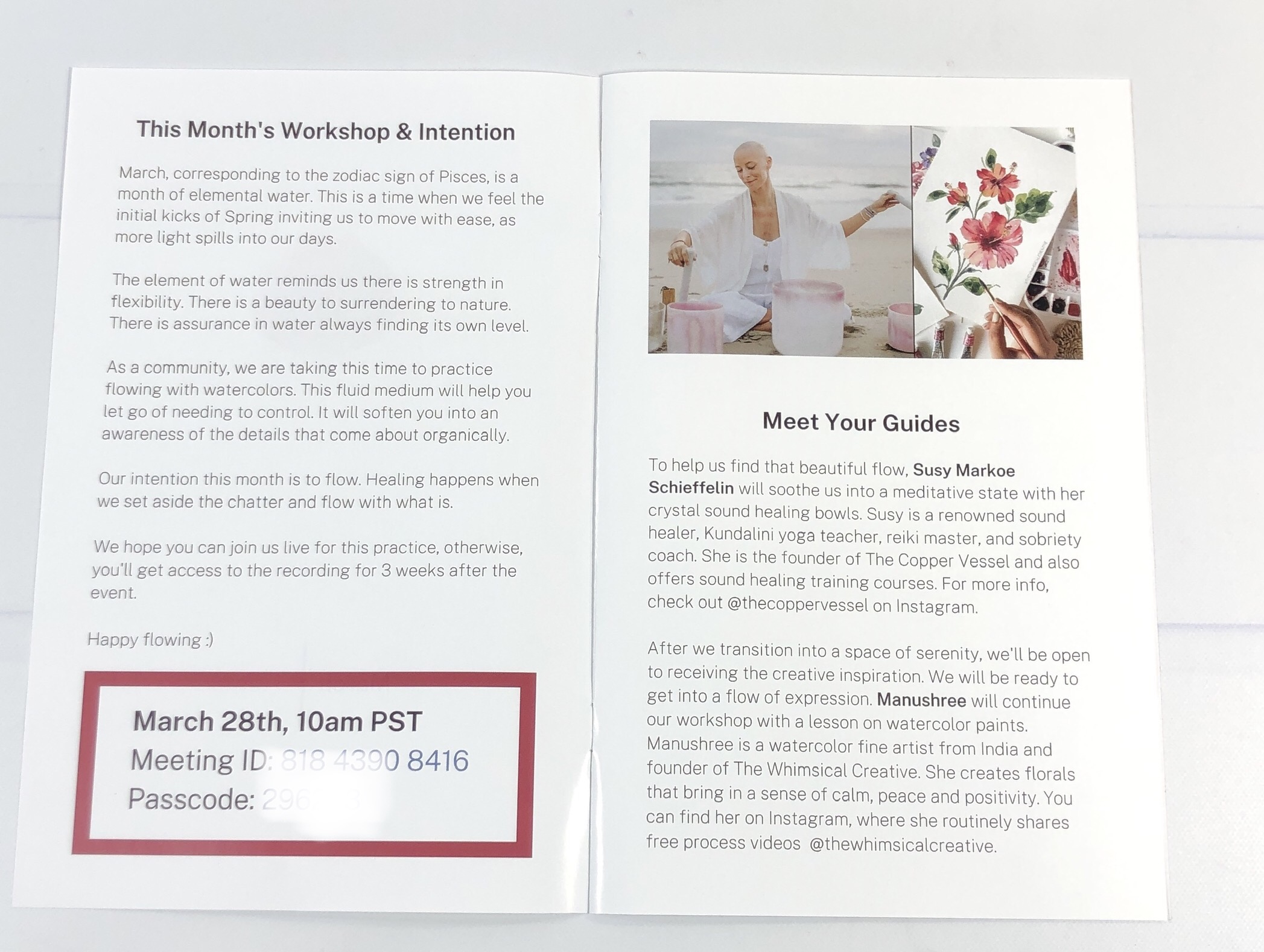 I found the intention of this box and workshop along with a code for joining the Zoom class. I also read about the two people who will facilitate this month's project: a sound healer and a watercolor artist.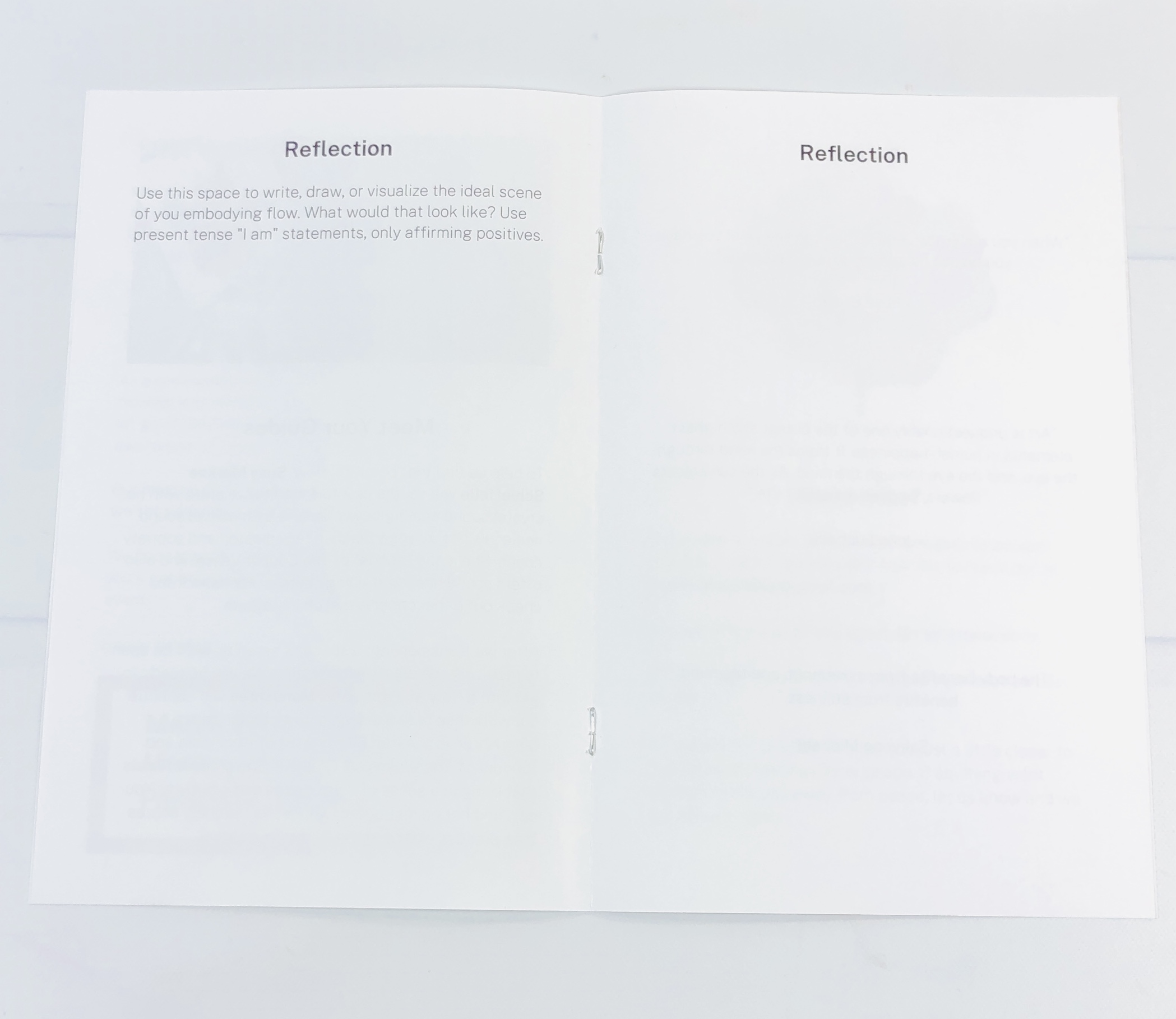 There was space for writing affirming statements.
If you have any problems with your box, please reach out to Master Peace Box for help.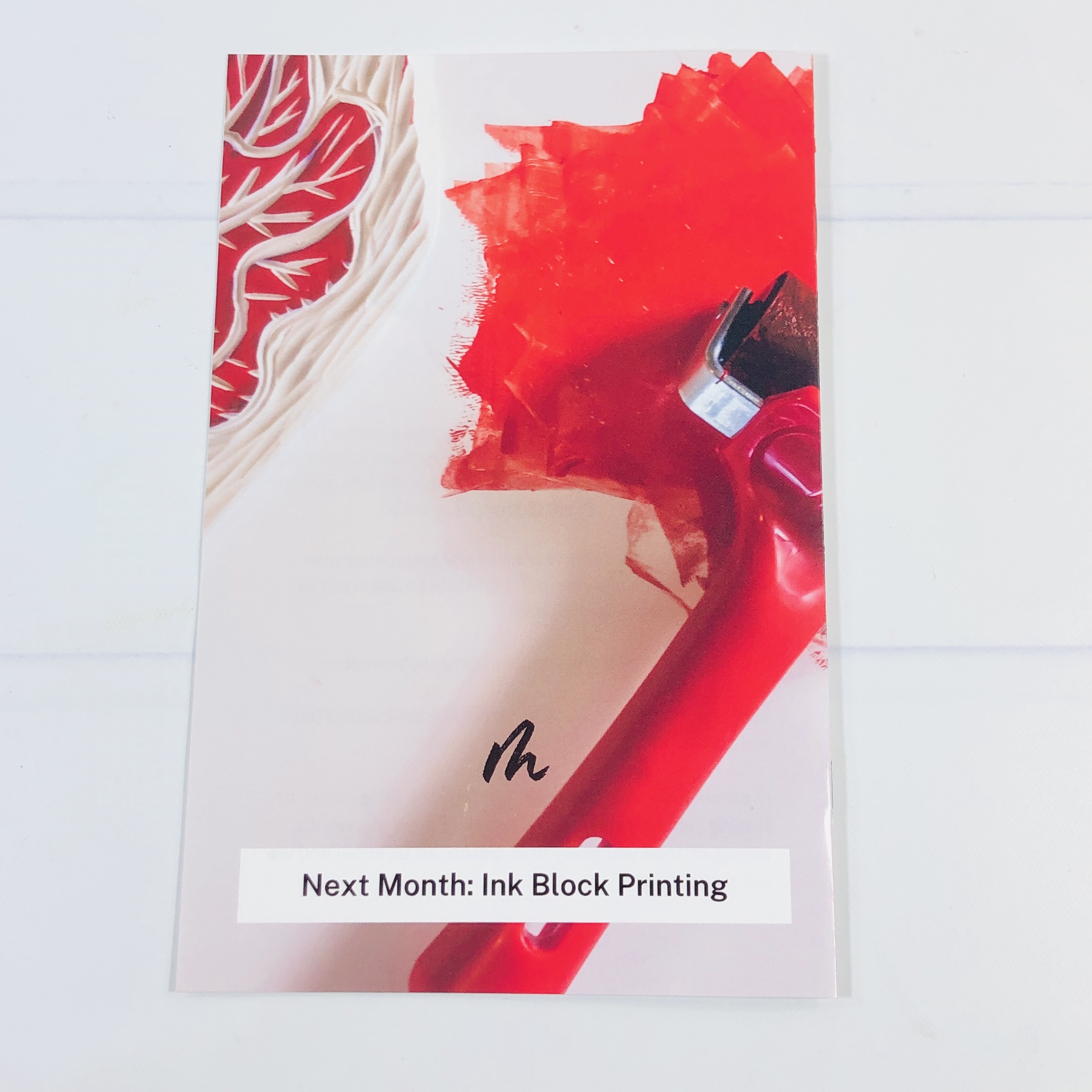 The back of the booklet told me that April's box is about ink block printing!
Everything in my box! Just so you know, I have absolutely zero art talent. My last art class was probably 7th grade which was decades ago. Stick figures are almost beyond my ability. My mom is an artist and when I told her about this box she was excited for me, I think because she gets so much out of painting. I have no expectations of becoming an artist after attending one online class, I am definitely realistic about what I can produce.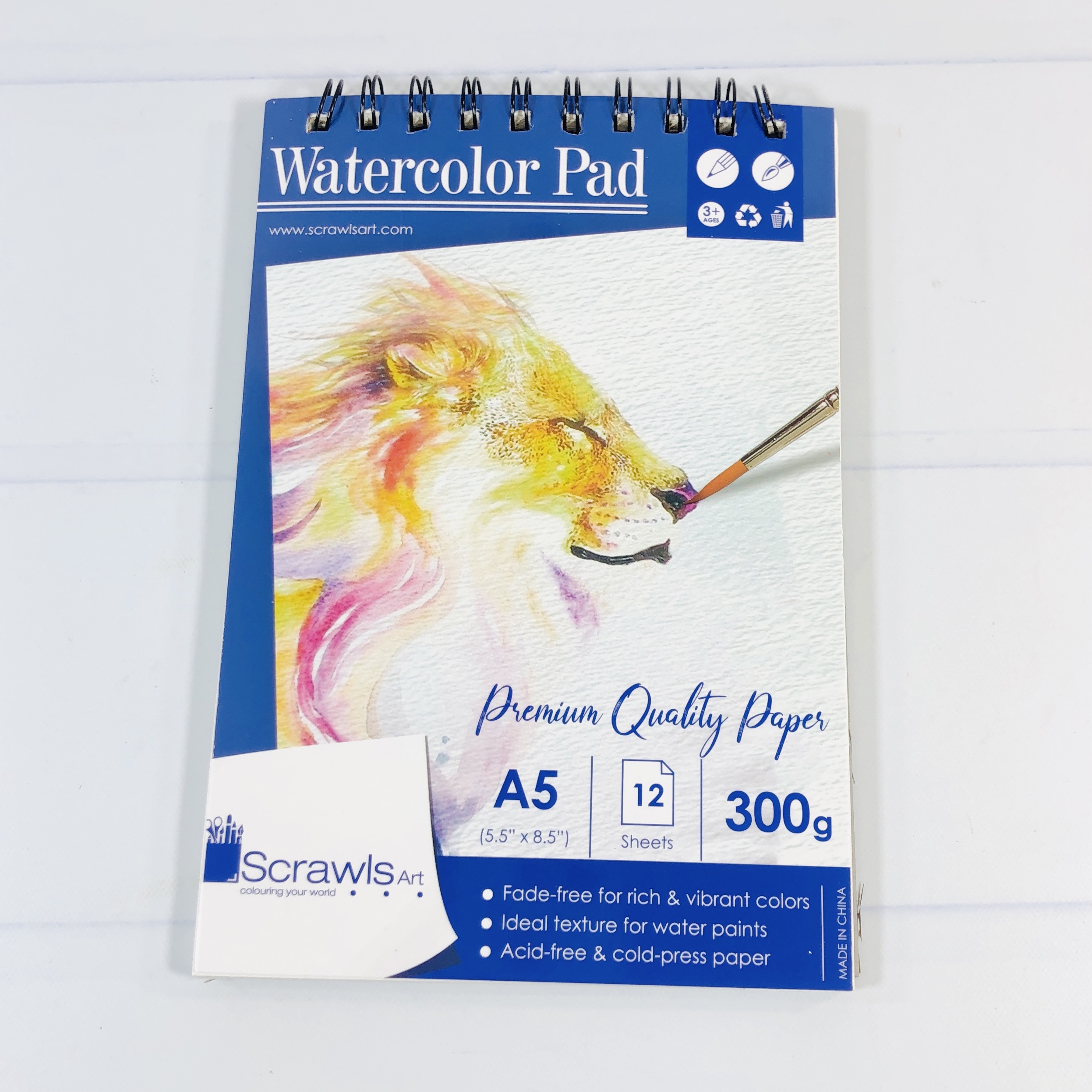 Scrawls Art Watercolor Pad ($3.49) A pad of 12 sheets of paper was included and this is going to be the canvas for my artwork.
It is acid-free and is supposed to be thick enough that water won't seep through.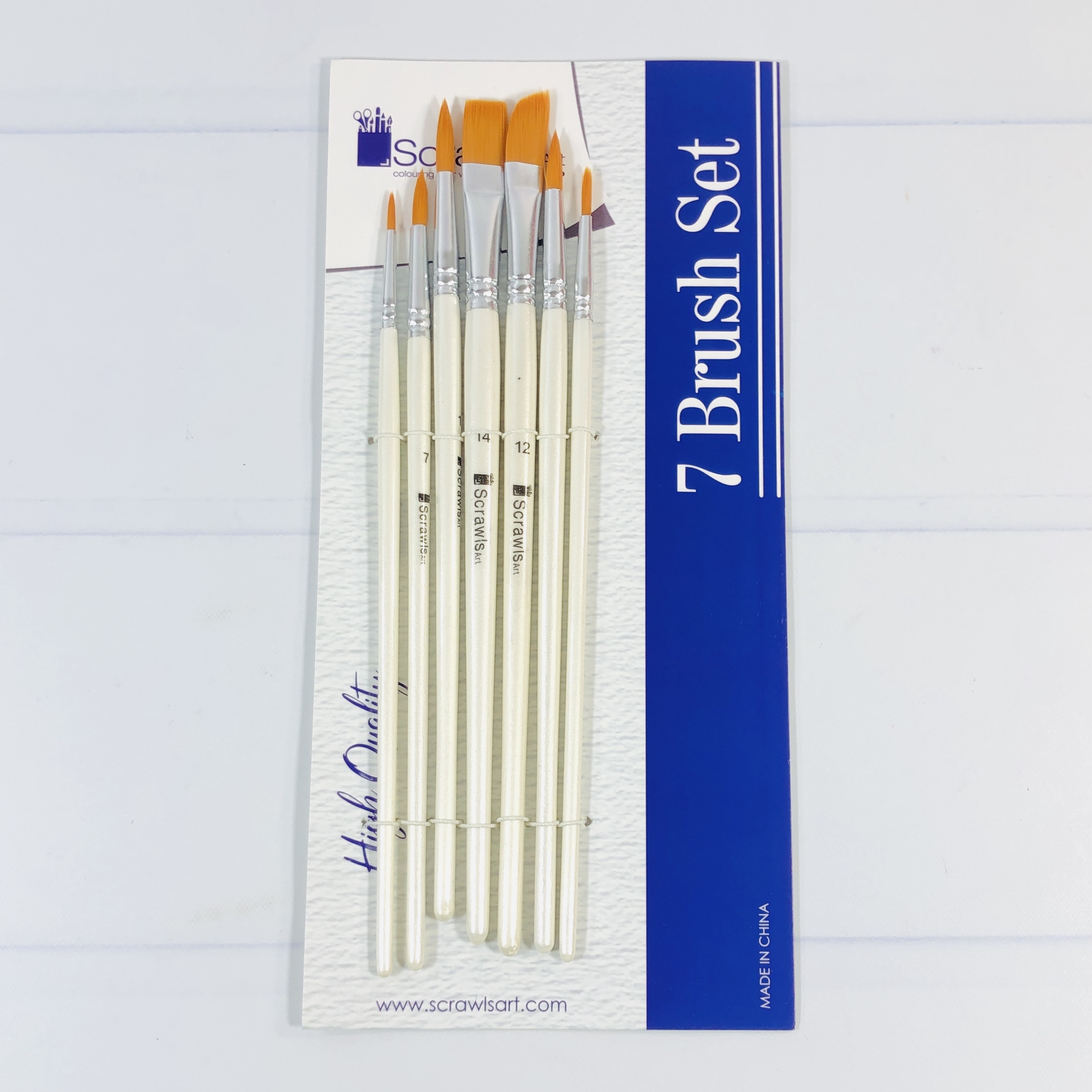 Scrawls Art 7 Brush Set I couldn't find this brush set on its own so I am unsure of the value. They have numbers on them which I am sure means something, like maybe the size of the bristles?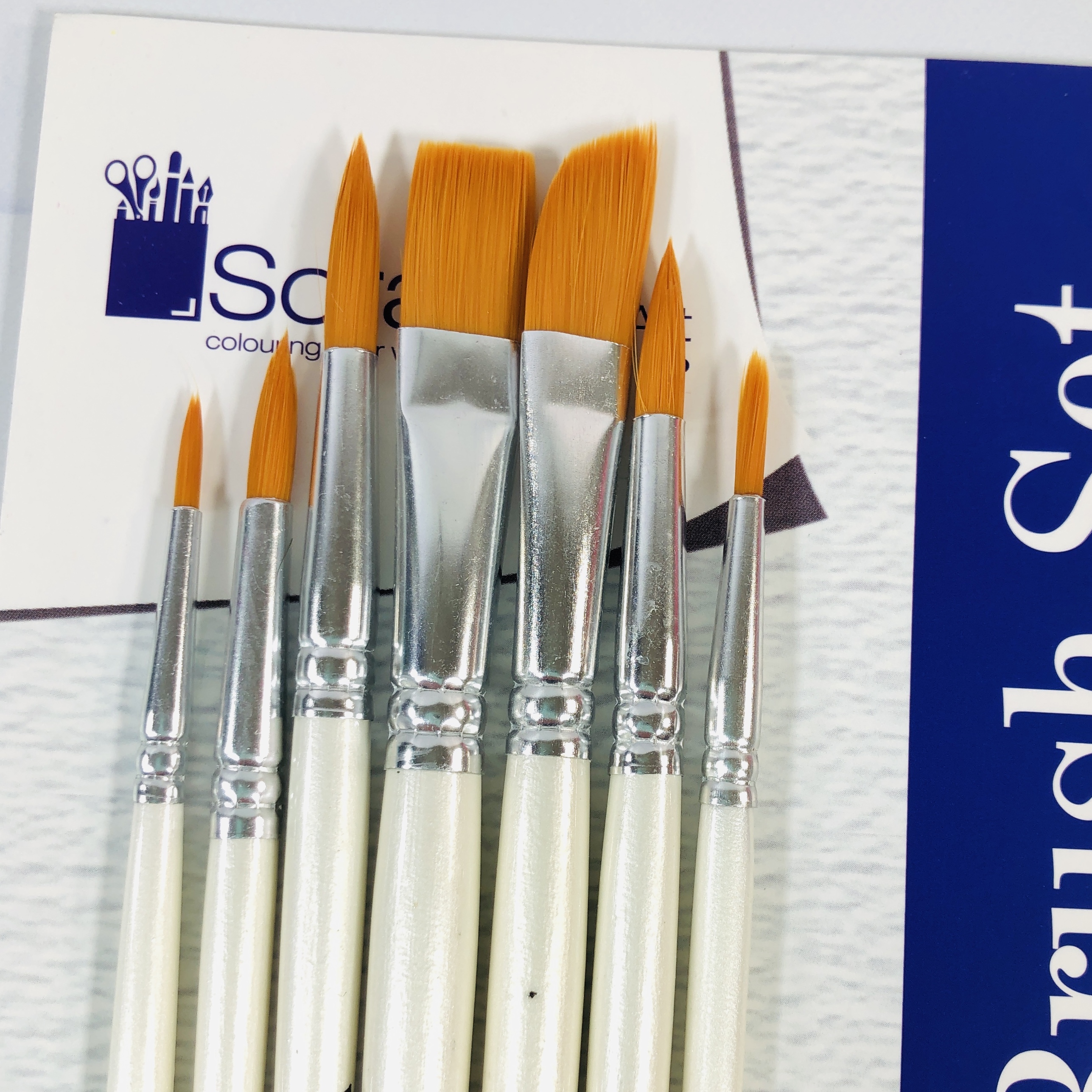 I think this is good for a beginner painter like me, more than this and I would be overwhelmed.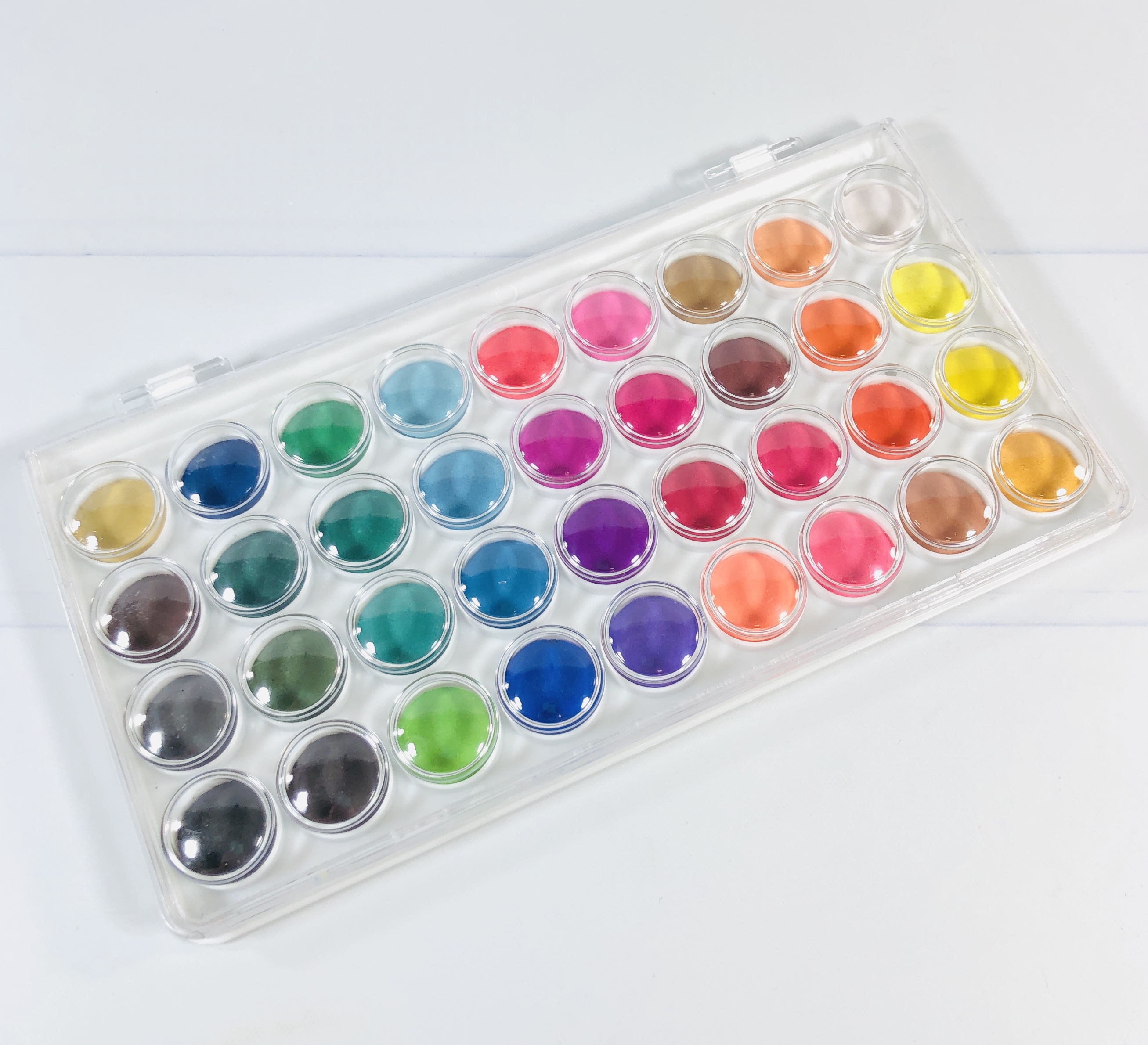 Scrawls Art Watercolor Paint Set ($6.98) is meant for kids or beginner artists. It reminds me of the Crayola paints, in a white tray, just like in preschool!
There are 36 paint colors to choose from, I should be able to make a rainbow's worth of flowers and then some!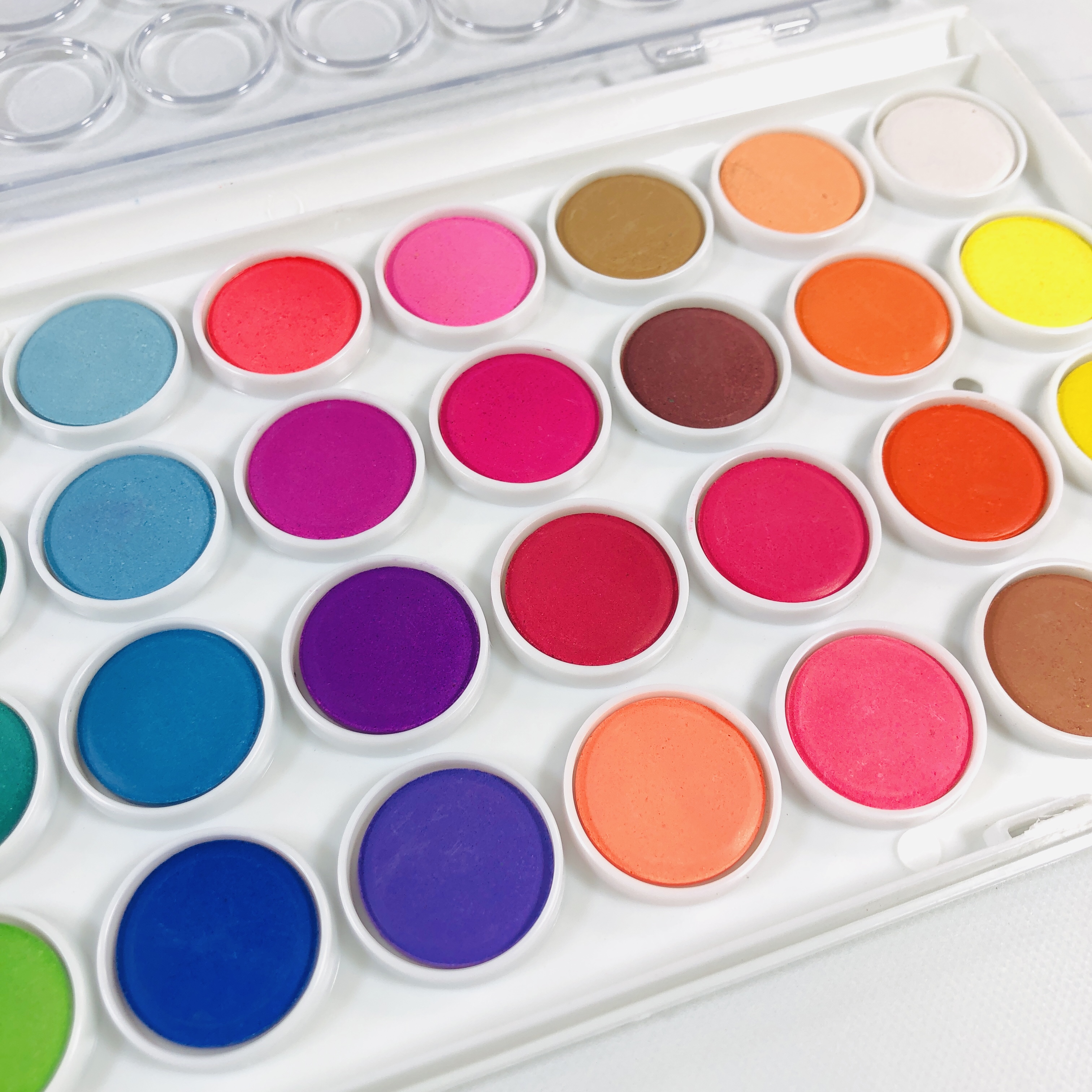 These are non-toxic.
Incense Sticks I also received two incense sticks to help help induce a relaxing atmosphere.
The Zoom workshop for the guided art meditation took place on a Sunday and I missed the live presentation but that's ok because subscribers get access to a recording for 3 weeks following the event. I was able to go at my own pace and pause when needed.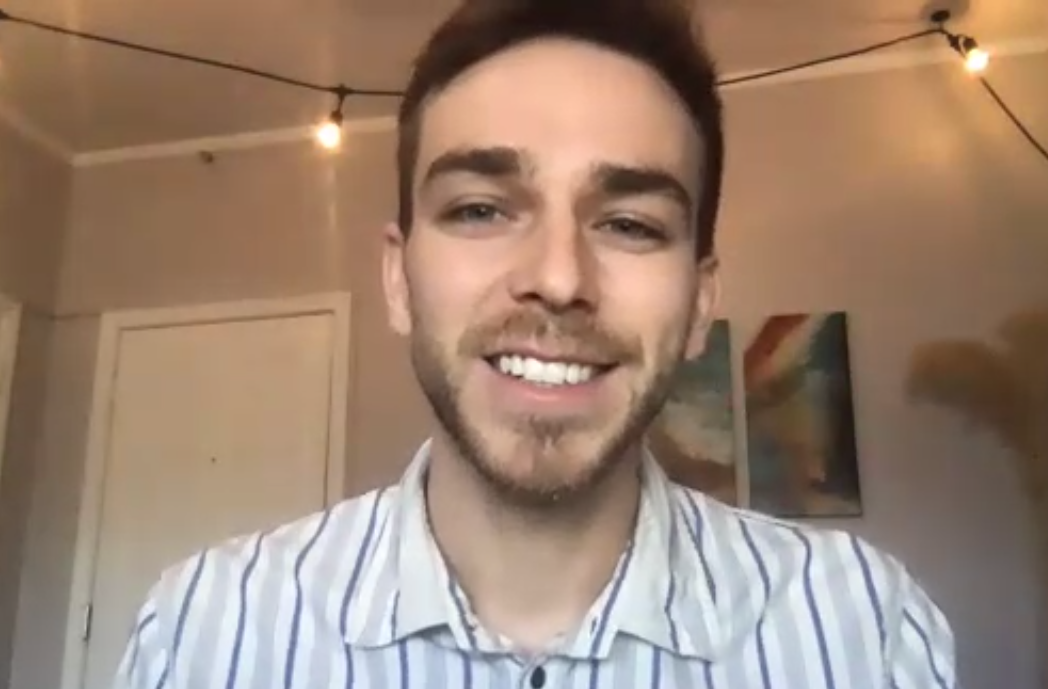 The event was hosted by who I believe is the founder of Master Peace Box. He gave a brief intro to get us in the right state of mind.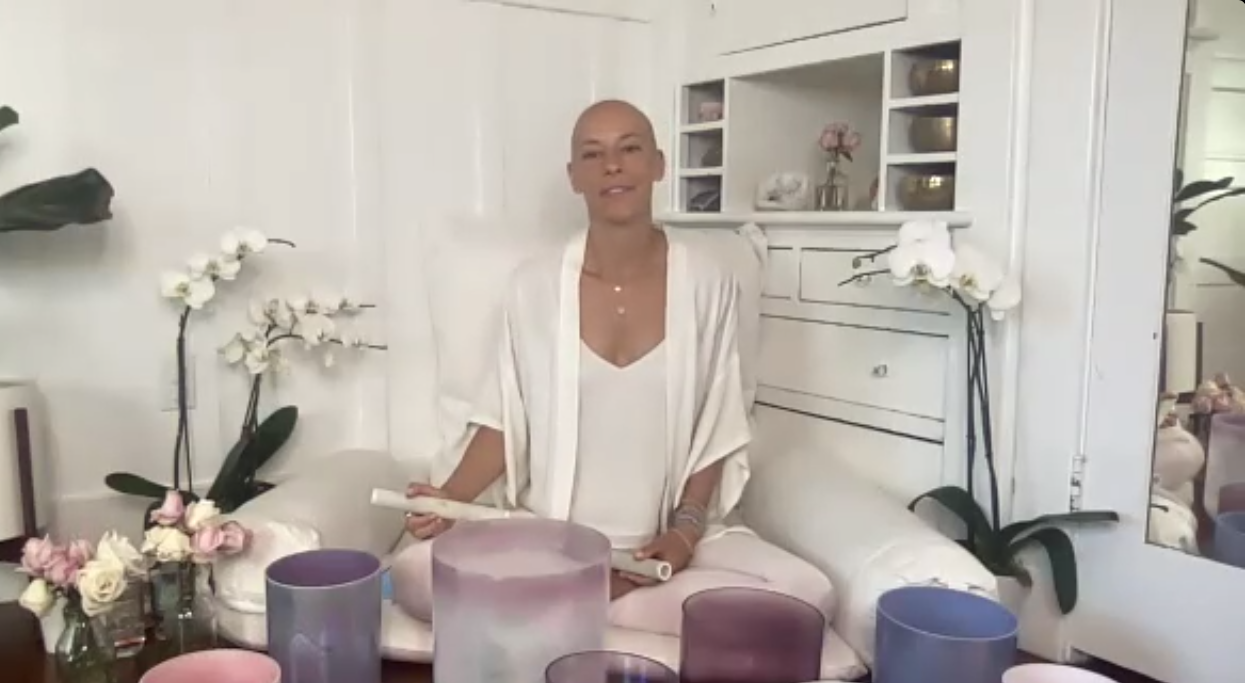 Next we had a sound healing session with Susy Markoe Schieffelin. The entire video was 1 hour and 41 minutes long, and the sound bowl session was about 20 minutes of that time. Susy's voice was very relaxing and positive and it was neat to hear the different sounds that she made with her crystal bowls. I received a link to her website, where I can get free access to one of her classes.
Next we met Manushree, who is a water color artist and founder of The Whimsical Creative. I also received a link to try her classes for free for 14 days through Skillshare.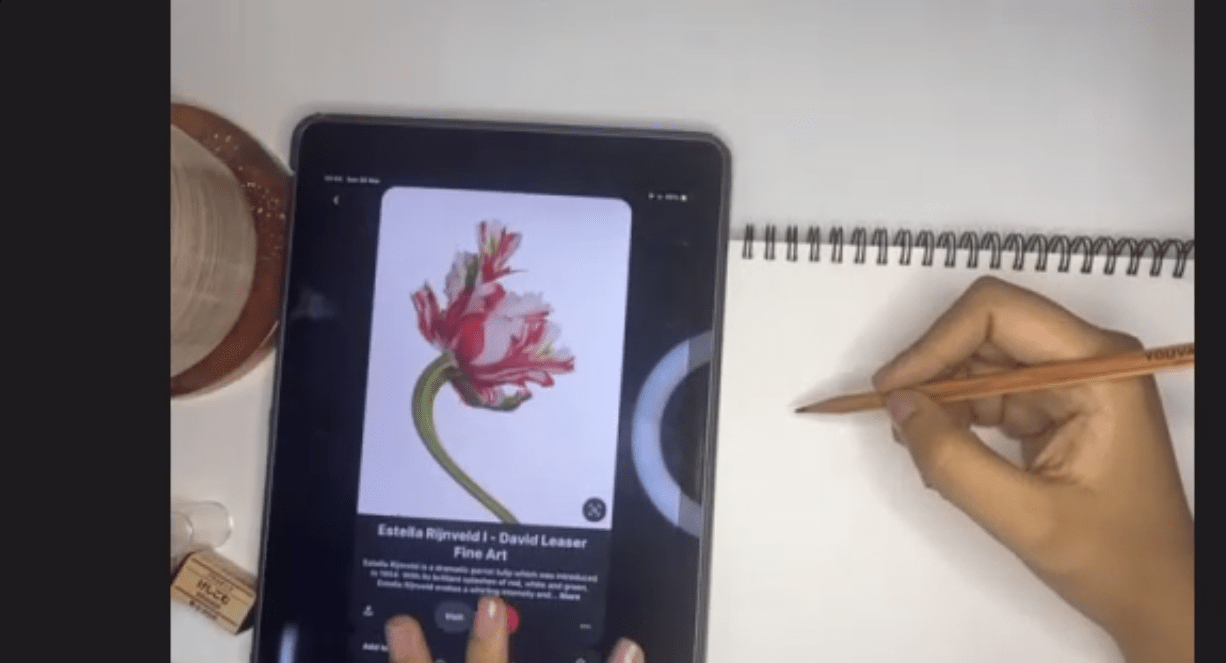 Manushree started by showing us a picture of a parrot tulip and told us to lightly sketch it on our pads. I can tell you that I am already lost because I cannot draw, but I did my best.
Next she showed us how to get the correct consistency of watercolor paints, how to change their saturation, how to change their colors. She also showed us how to make lines, first thin lines then thicker lines.
I feel like the course went really quickly after that and then suddenly, there was a flower! The course ended with more deep breaths in and out and we were asked to rate our feelings after completing the activity.
Here is my attempt and you can see that it looks nothing like the one painted by Manushree, but she has talent and I'm sure lots of practice, and I have never painted anything except my nails, and am bad at that quite frankly. I think you can tell they are flowers, but the larger one reminds me of Audrey II from Little Shop of Horrors.  Feed me, Seymour!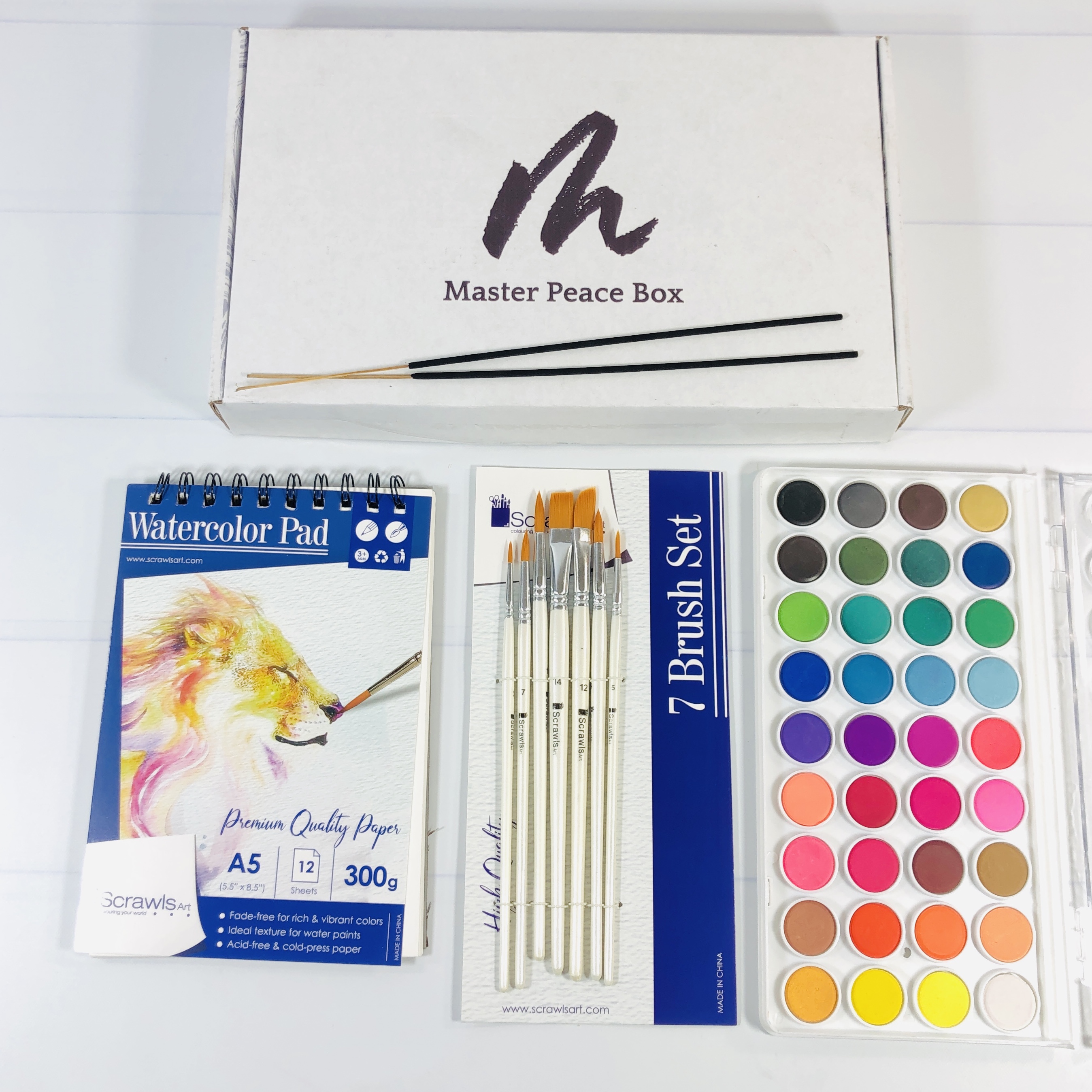 I think Master Peace Box is a good way to combine art and relaxation, and I was excited about the watercolor theme and class, I love the look of watercolor paintings, cards, posters, etc. The box included a set of supplies that is appropriate for a beginner, even for a child, and let's face it, my art abilities are pretty basic so it wasn't overwhelming. I liked the guided art meditation, the sound healing was relaxing and Manushree brought the painting techniques down to a basic level. This subscription gives you access to professional artists every month and a community of other creatives, which is great if you really want to pursue art. I was expecting more relaxation items to be in the box (based on previous boxes and pictures on social media) but it looks like Master Peace Box recently made self-care items add-ons to keep from raising the price of the basic box.
What do you think of the Master Peace Box?