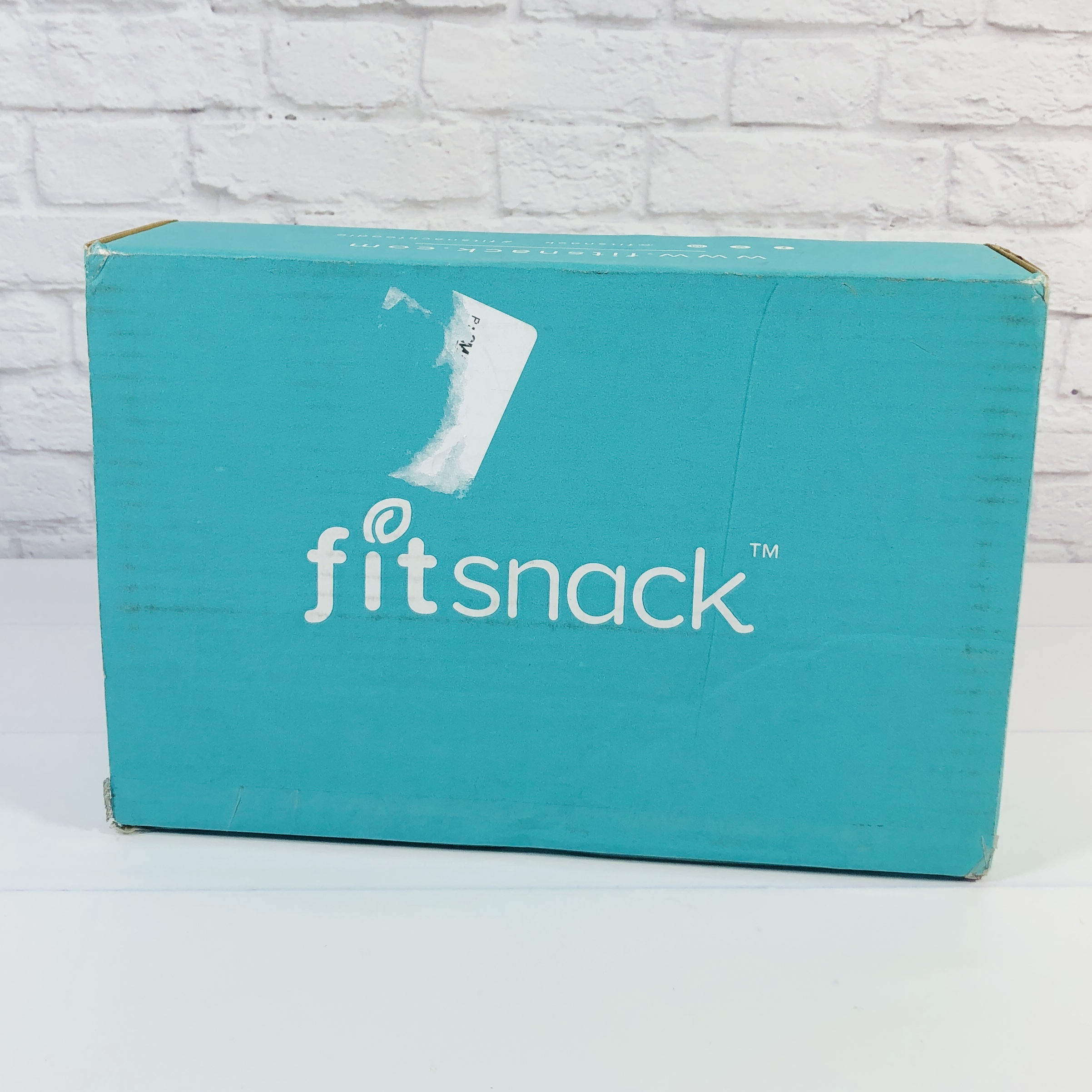 Fit Snack is a monthly subscription box delivering healthy nutritious snacks directly to your door. Fit Snack curates its boxes according to the following criteria:
Each product always containing two or more of the following: GMO-free, high in protein, low in sugar, gluten-free, organic, raw, vegan, and all-natural.
Plus, we add in bonus items such as energy boosters, nutritional supplements, or refreshing beverages.
If you sign up for a 6 month or 1-year plan, you will receive exclusive fitness inspired bonus items.
Our readers voted FitSnack as one of their favorite snack subscription boxes for 2021!
DEAL: Save $3 on your first box! No coupon code needed, just visit and subscribe.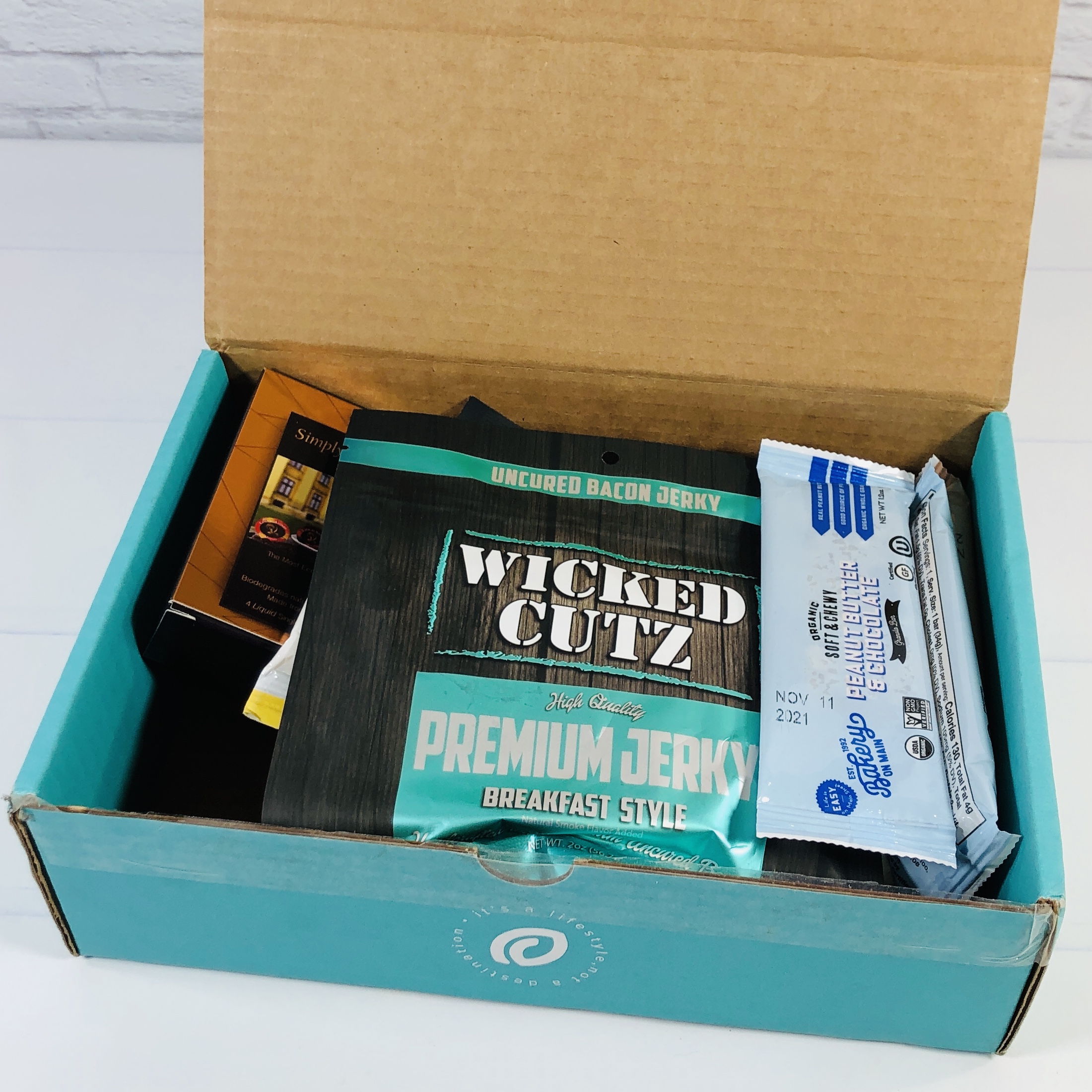 As usual, the box is full to the brim!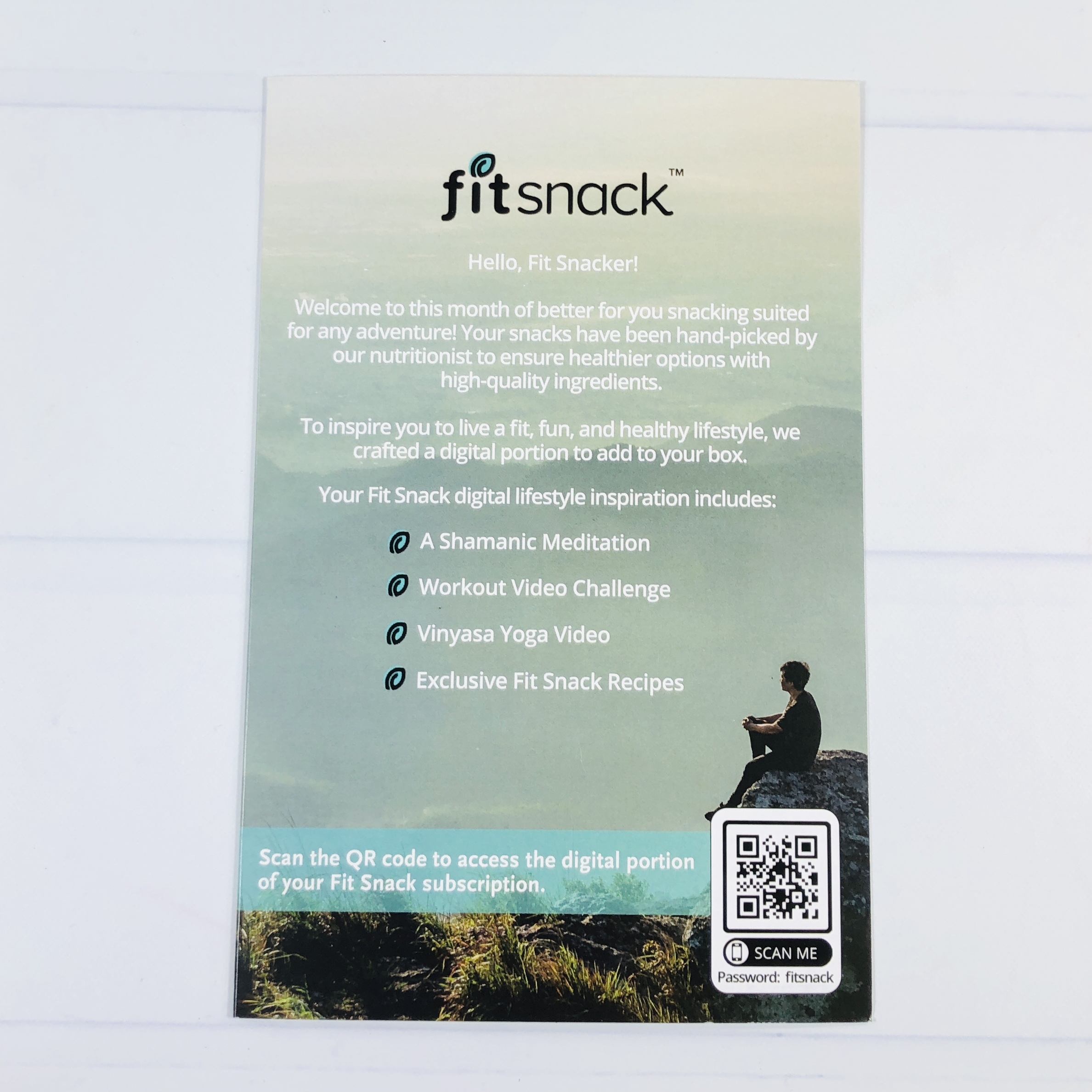 The information card tells me what's in the box. A quick scan of the QR code brings up the digital content.
Inside the booklet, we have a list of all this month's snacks.
On the back of the booklet, we have our Fitness Challenge / 20 minute workout. There's also a QR code to watch the live video demonstration of the workout.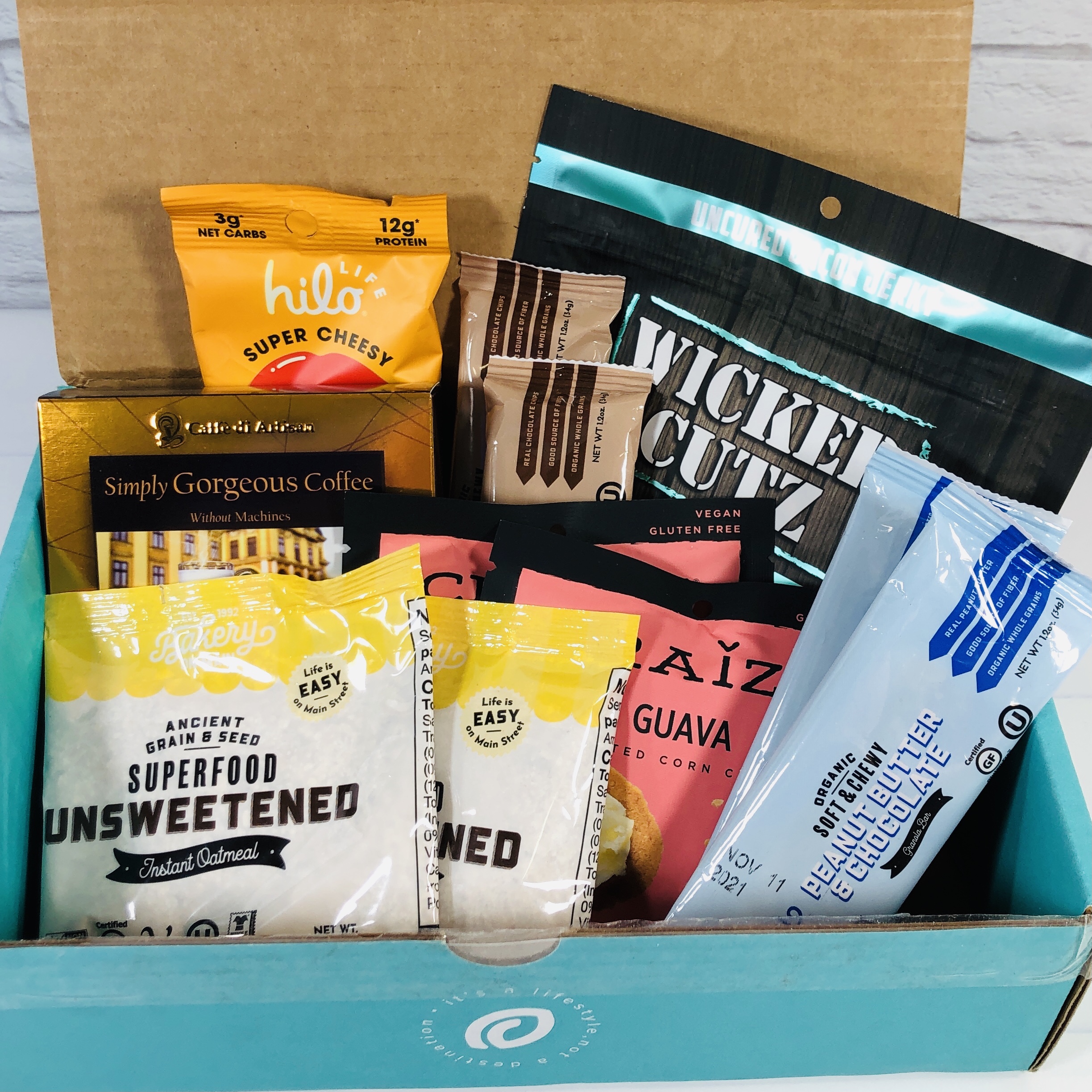 I'm seeing double! There were multiples of several of these products.
Everything in the box!
Wicked Cutz Breakfast Style Bacon Jerky ($6.49) My husband and I often joke that bacon is man candy but this is actually candied bacon! It's really sweet and has a strong hickory smoke flavor. I bet it would be awesome on a sandwich or burger but eating bacon by itself as a snack is guilt-inducing for me.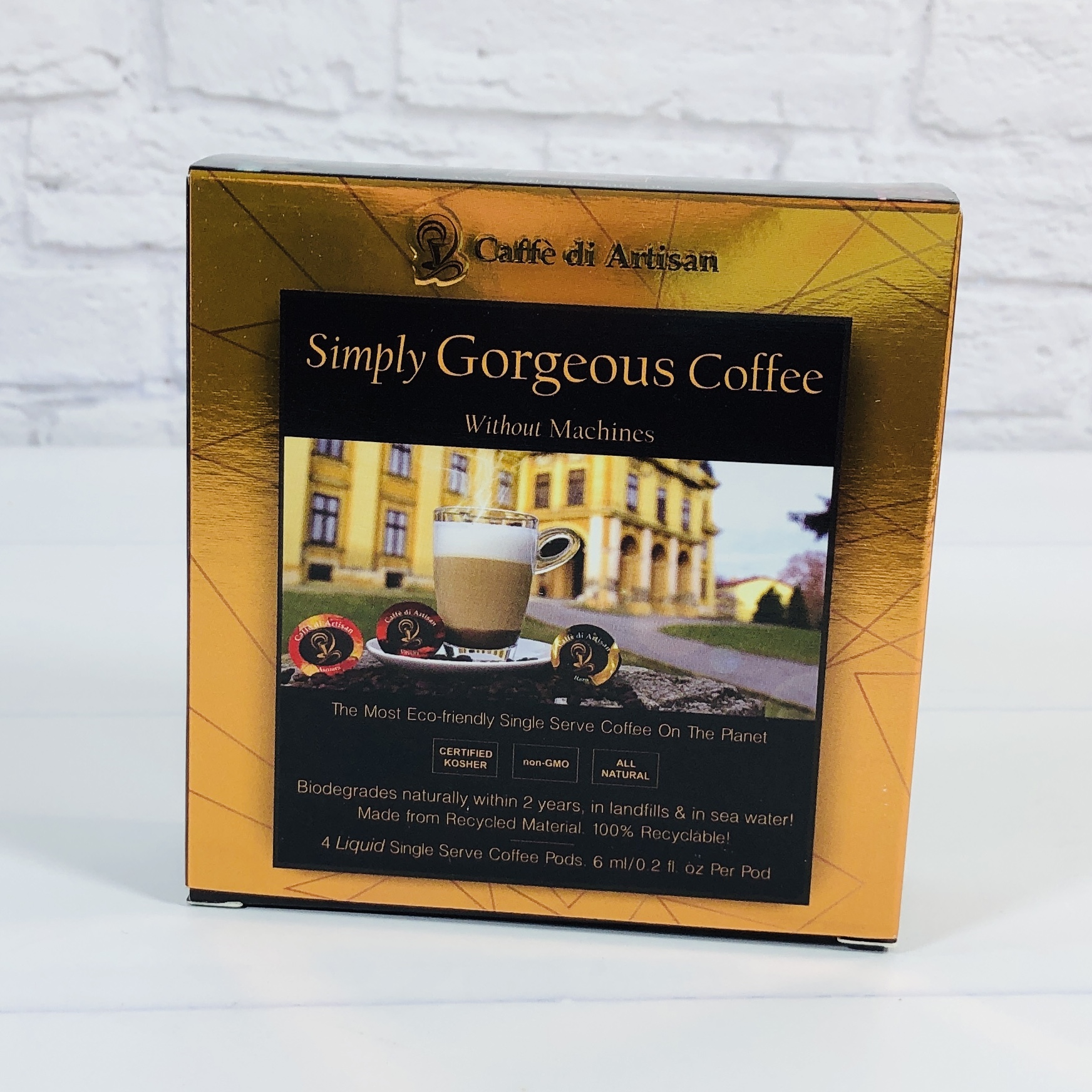 Caffe Di Artisan Coffee Pods (about $4 value?) are coffee shots (similar to creamer cups) that you pour into a cup and then add water or milk to customize your coffee.
There were 4 pods in the box and a coupon code for a discount online. I don't drink coffee so I passed them along to my daughter to try. I asked her how it was and she said it was very tasty!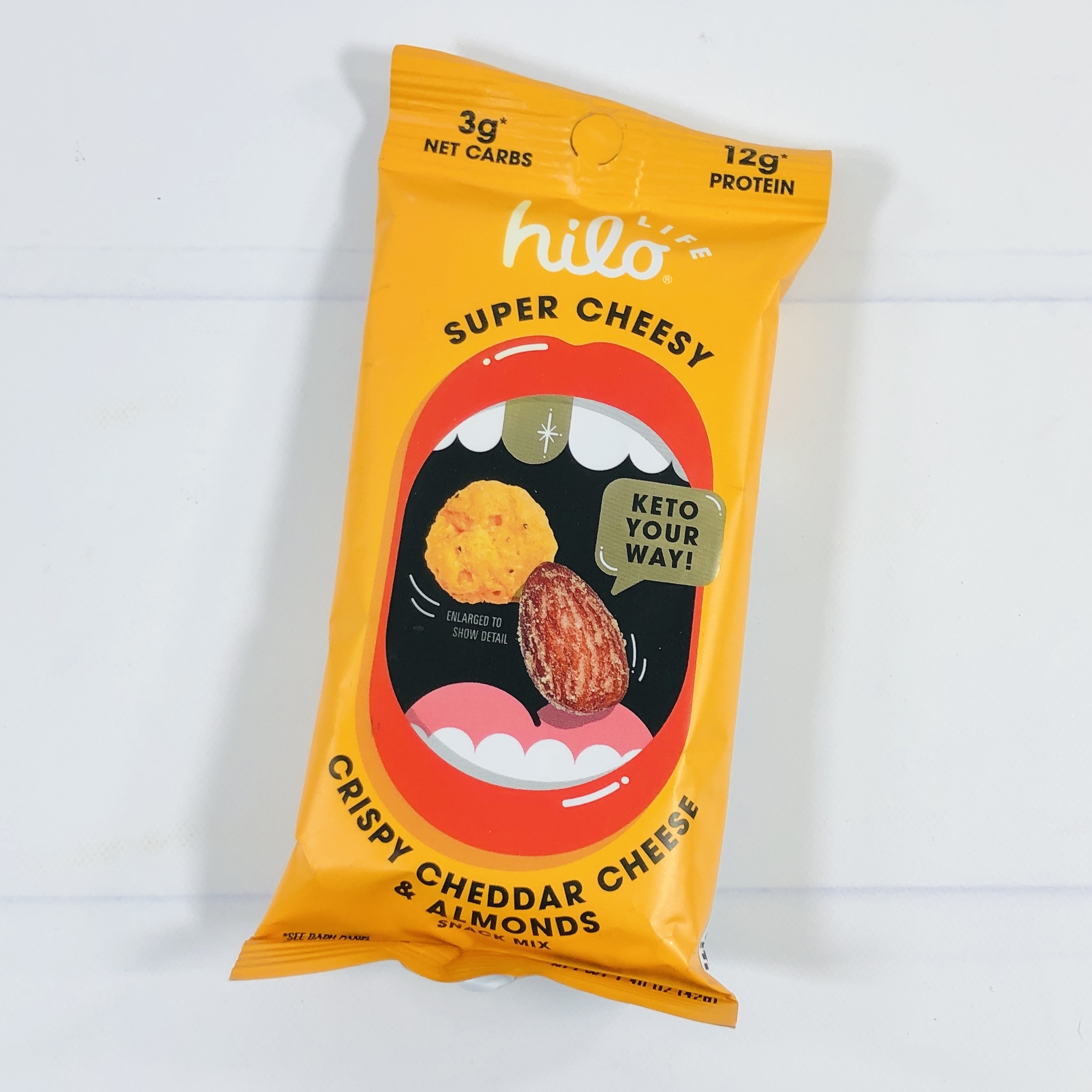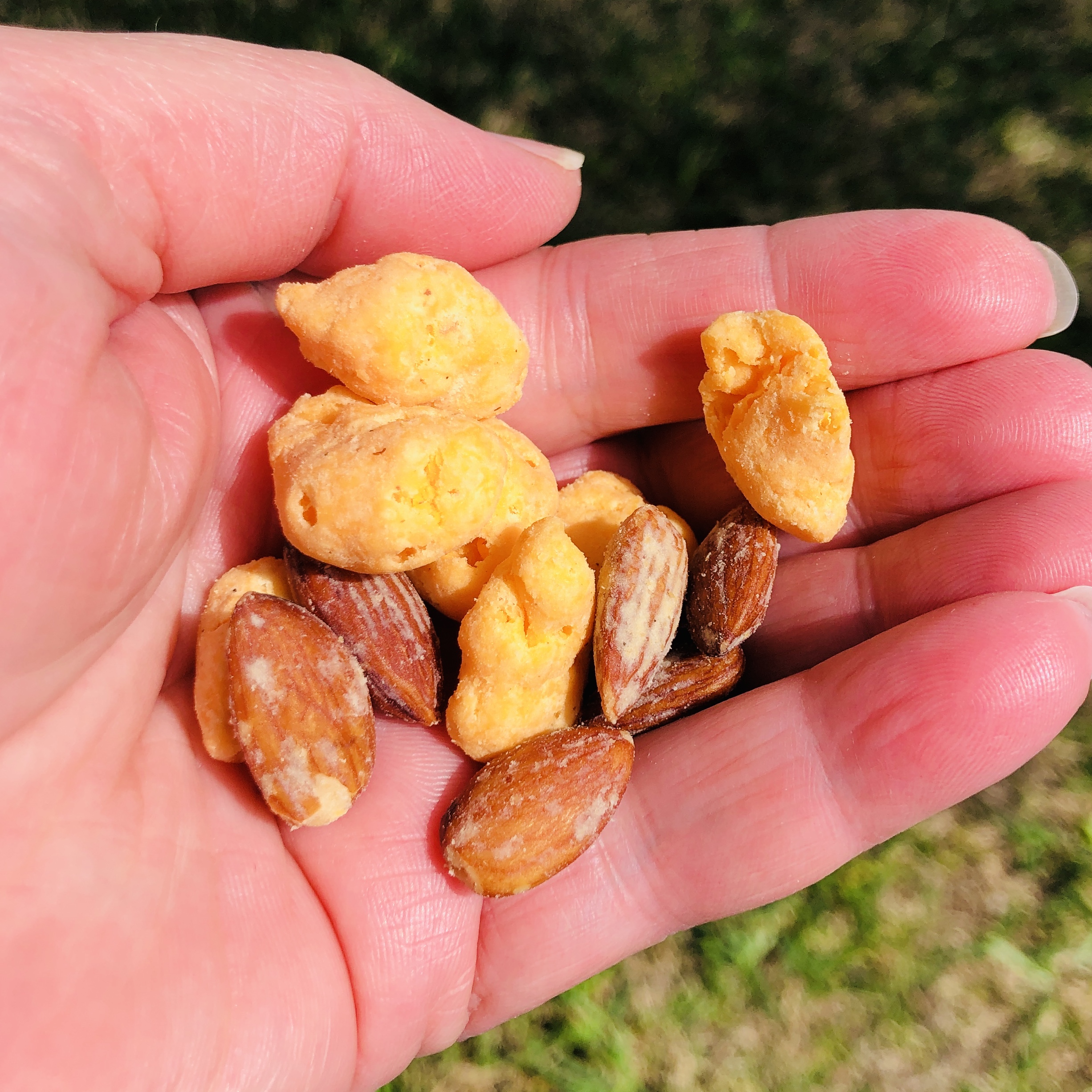 Hilo Life Super Cheesy Crispy Cheddar Cheese & Almonds Snack Mix ($2.49) I'm not usually into crispy cheese bits but these were pretty yummy and I liked the combo with the roasted almonds. My favorite snacks are almost always made of nuts so this was a hit with me.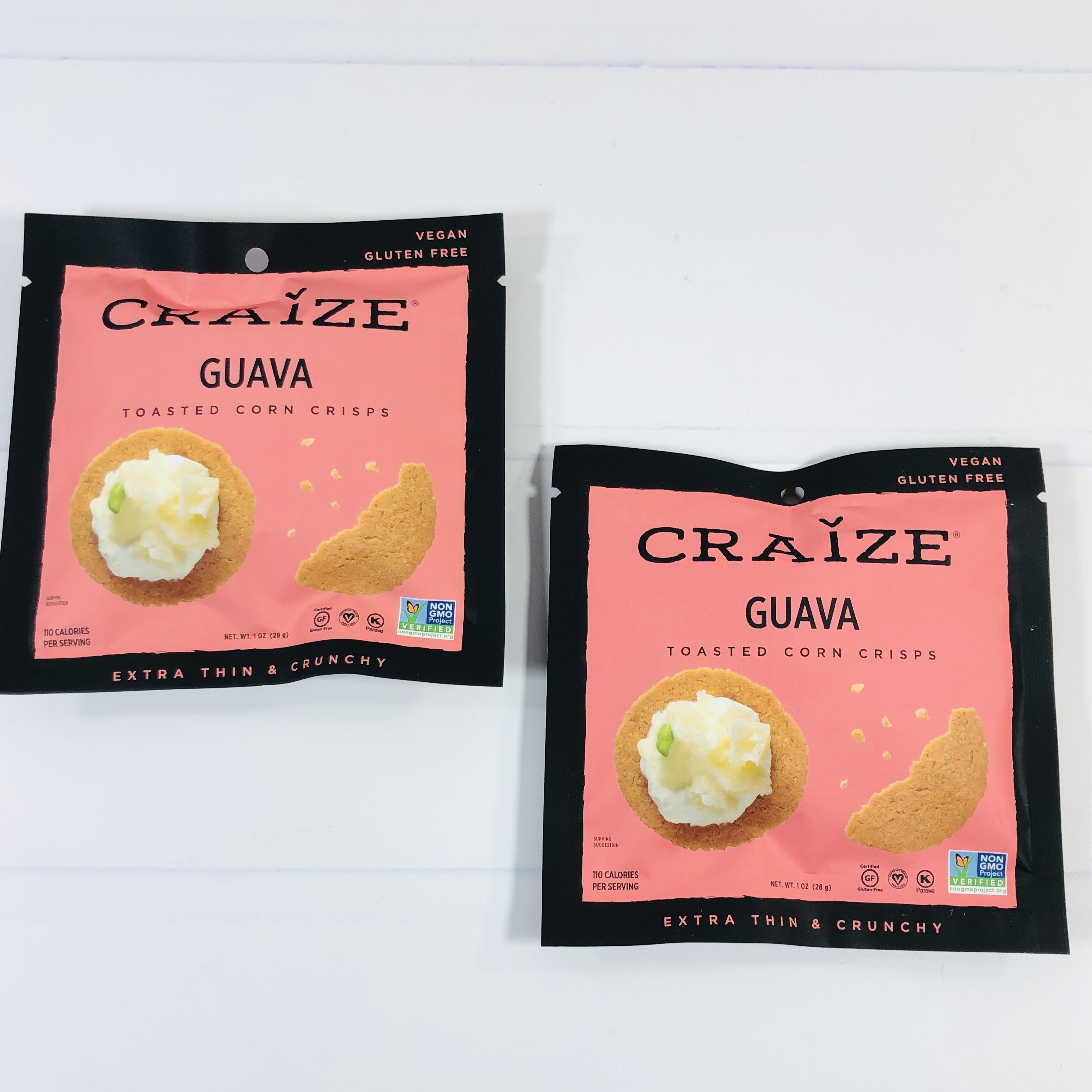 Craze Guava Toasted Corn Chips ($1.35) is a unique take on a cracker or tortilla chip. This is a thin, sweet cracker made with corn and guava! It kind of reminds me of an ice cream cone but tastes tropical. Very interesting!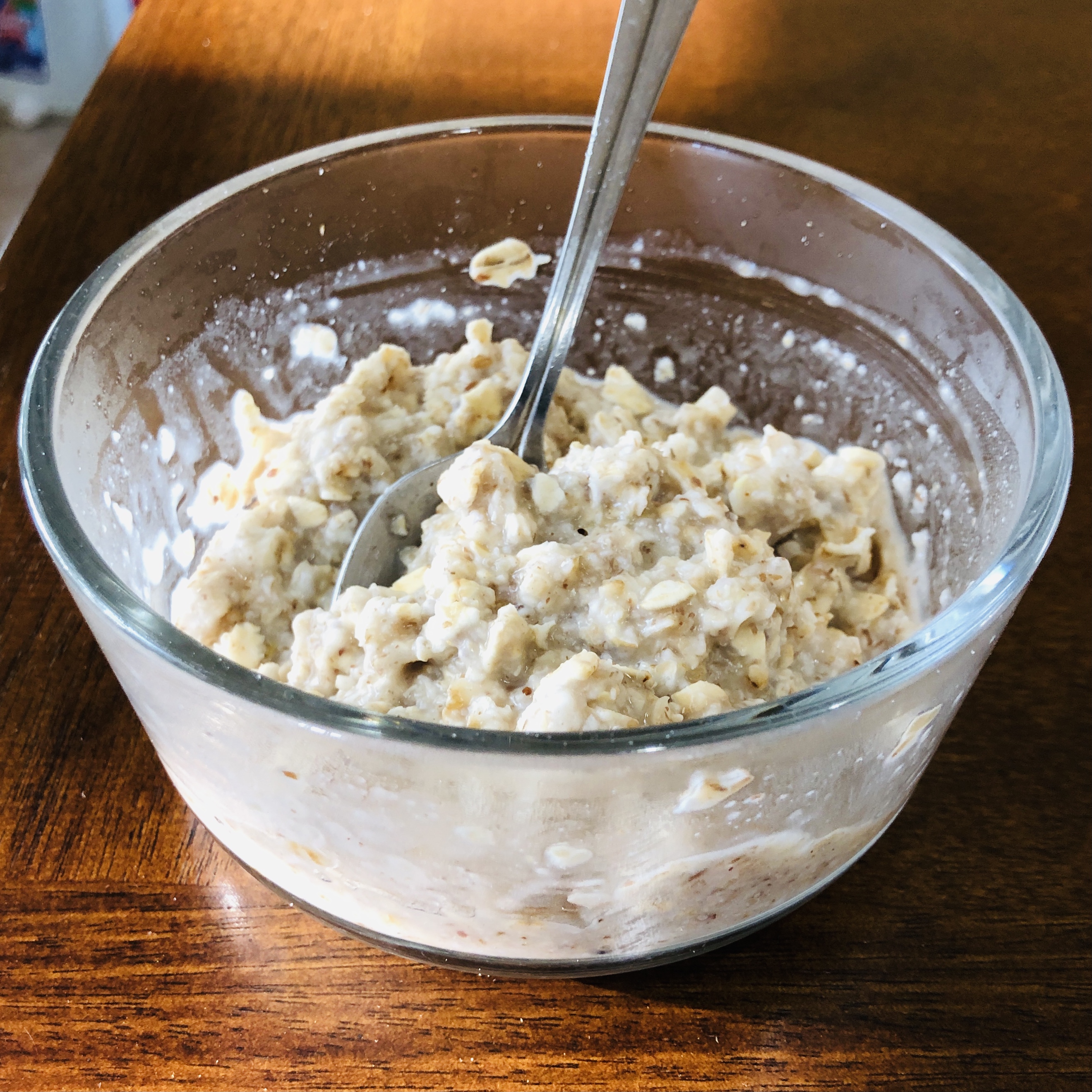 Bakery On Main Superfood Unsweetened Instant Oatmeal ($2.31) is ready to eat in minutes, just pour in hot water and stir, let sit for a minute, and there you go. It has oats and other ancient grains like flax, chia, amaranth, and quinoa. It's a blank slate so you can add whatever tickles your fancy; I ended up boosting the flavor with brown sugar, milk, walnuts, and raisins. It kept me full for hours.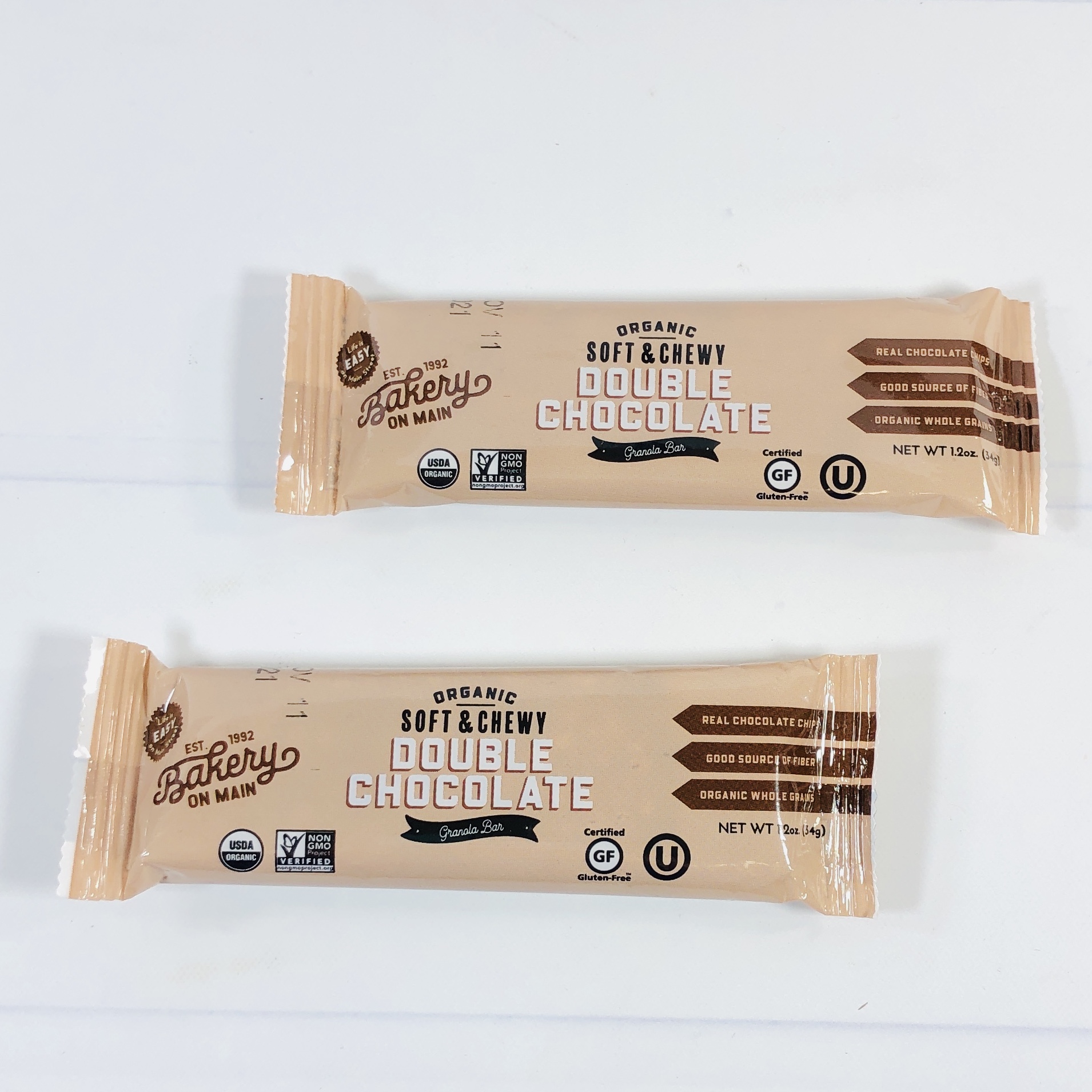 Bakery On Main Double Chocolate Granola Bar ($9.33) are soft and chewy granola bars. They have an oat base and a few mini chocolate chips sprinkled on top. My face muscles felt like they had a workout when I ate this bar!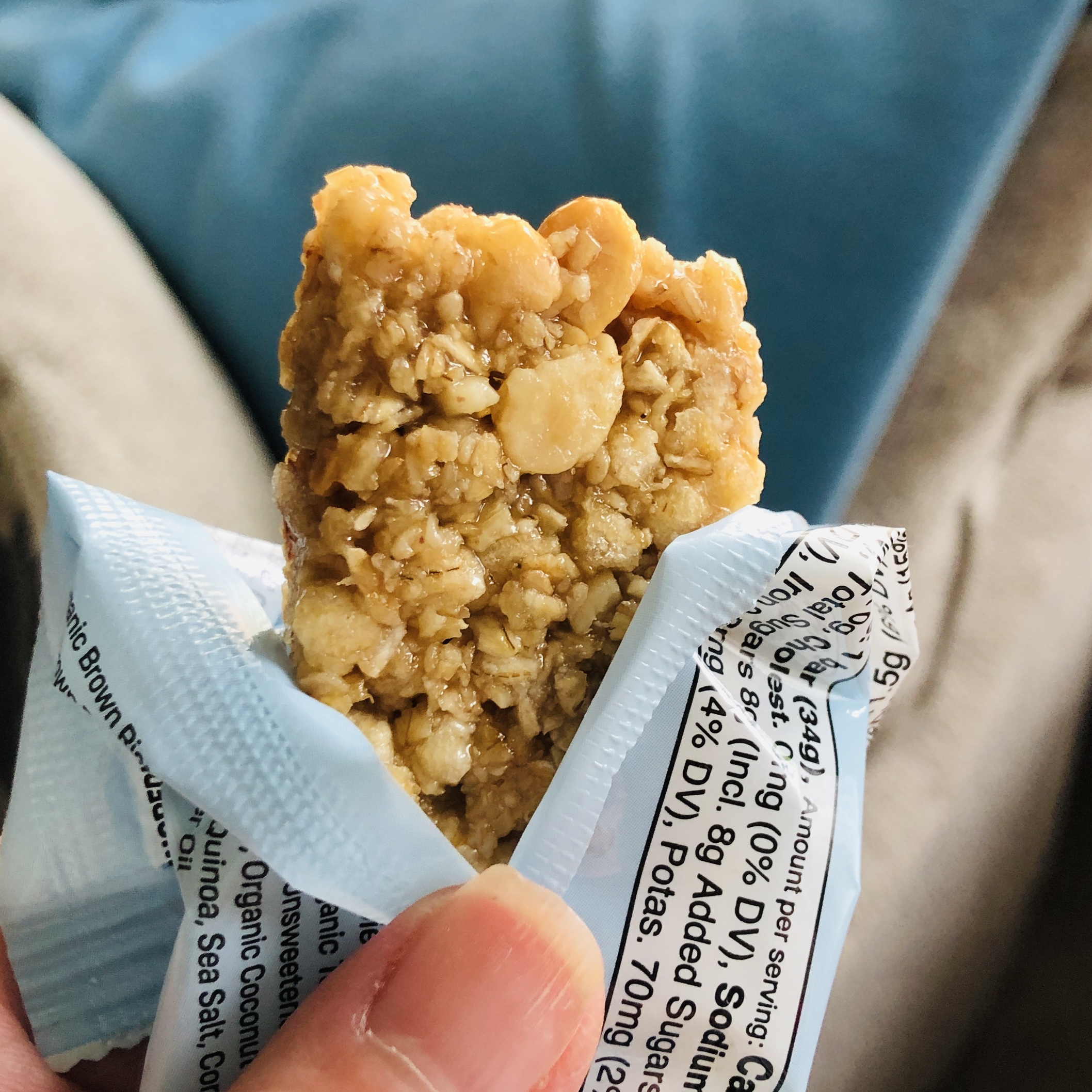 Bakery On Main Peanut Butter & Chocolate Granola Bar ($2.88) I liked this flavor, it was mild and enjoyable. I didn't even realize it was supposed to have chocolate chips, they were on the bottom and didn't really add to the flavor. The bar was soft and chewy and reminded me more of a candy bar than granola.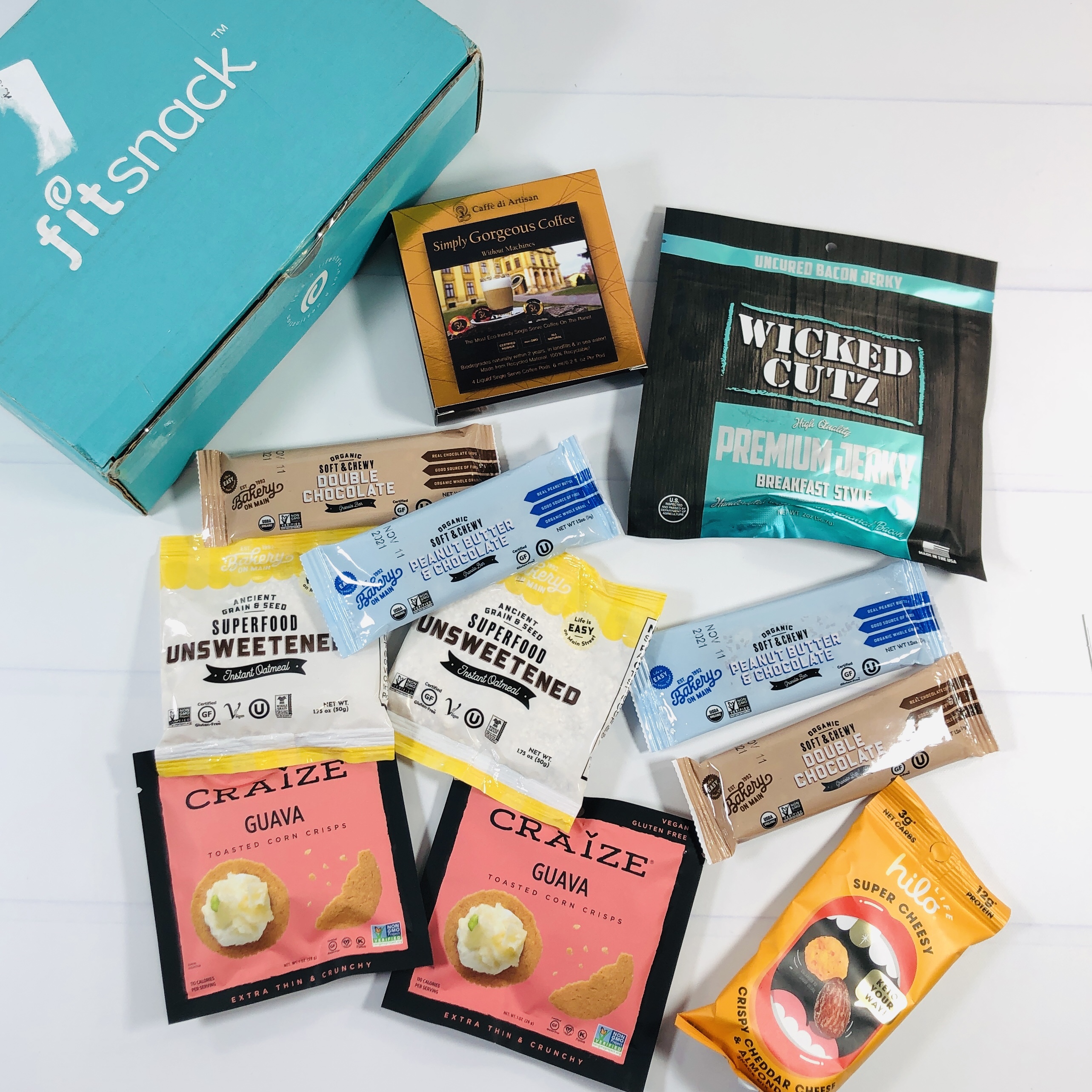 There were a lot of doubles this month, with four out of seven snacks coming in pairs, and two of those snacks were different flavors of the same granola bar. My daughter was impressed with the coffee pods and I liked having a blank oatmeal canvas to start my day my way, with whichever toppings I choose. I don't think I've had bacon since trying the bacon jerky, it's kind of put me off that food for a while, which is probably a good thing. Don't forget, a workout, yoga video, and meditation session is on offer, just scan your product info card for the details!
What do you think of this month's box?