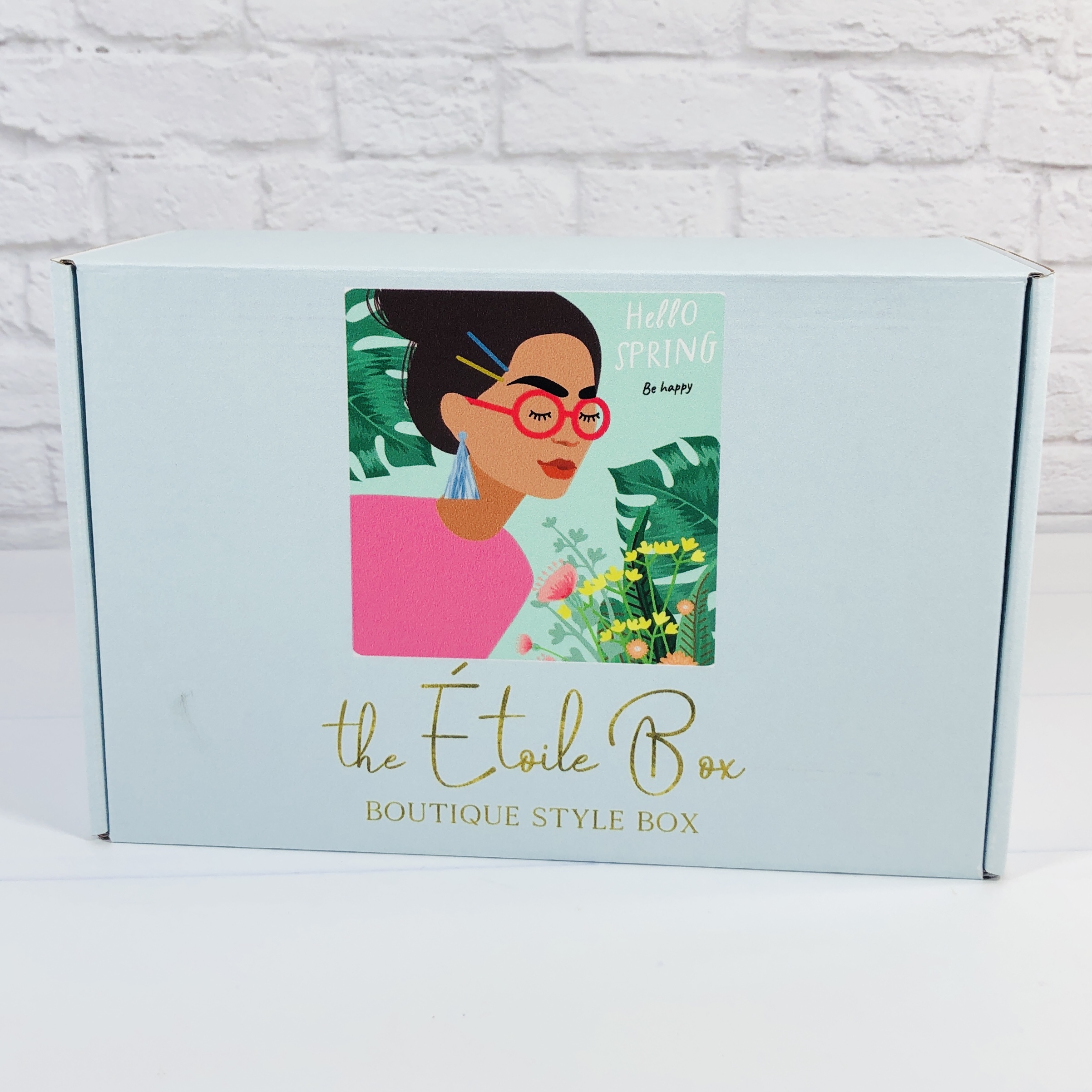 Étoile Box is a monthly boutique lifestyle, beauty and wellness box with a new theme and style each month! The products sent come from women run businesses and all beauty and body products are vegan, eco-friendly, and all natural. Not only does this box want you to feel happy when you open it up, they want you to know you are supporting small businesses. Étoile Box is $39.99 a month.
 DEAL: Get 20% off on your first box! Use coupon code HELLO20.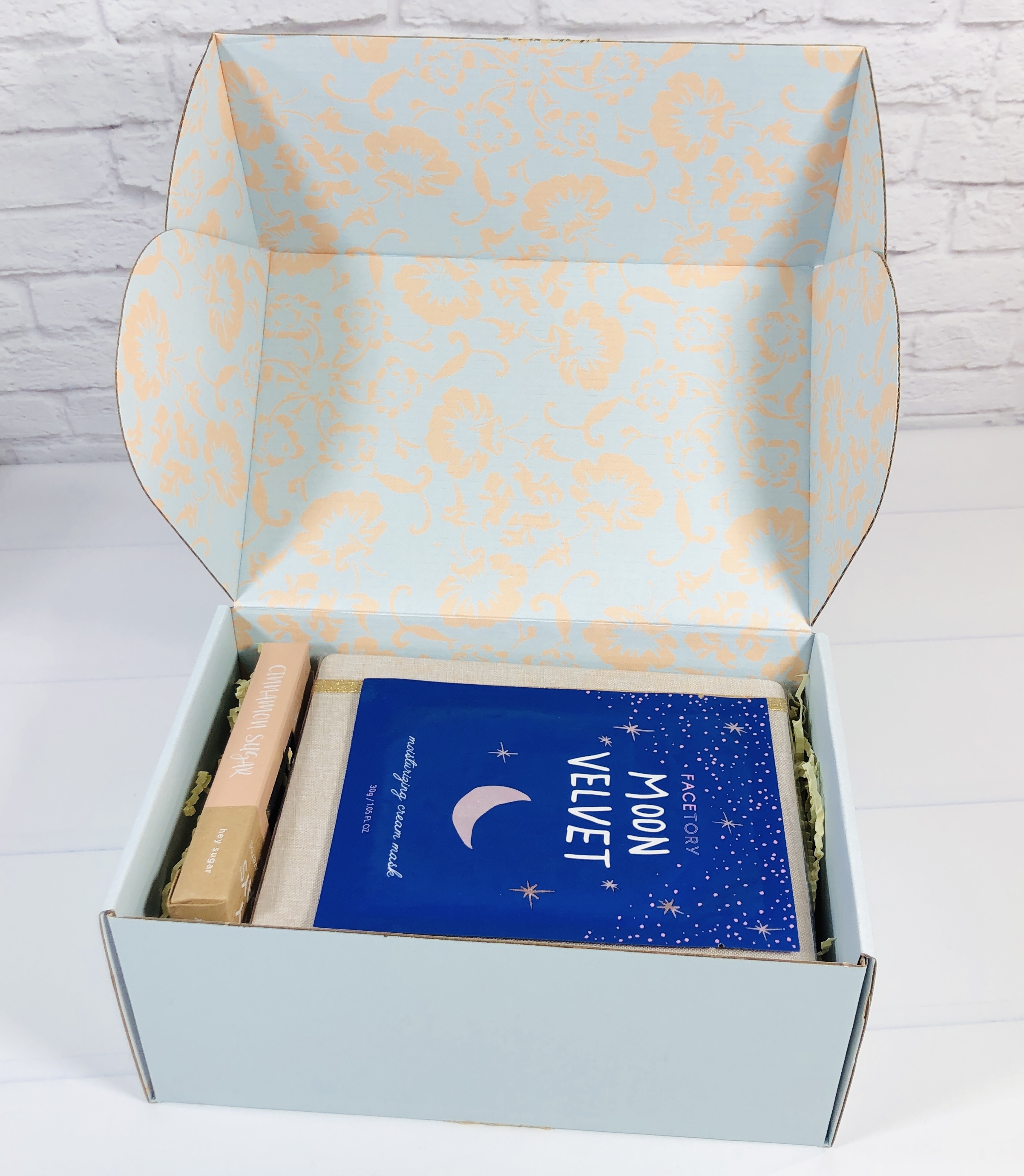 Both the front and the inside of this box changes from month to month! The items inside were cushioned with shredded paper squiggles.
Inside I found a product info card with descriptions of the items in the April "Hello Spring" box!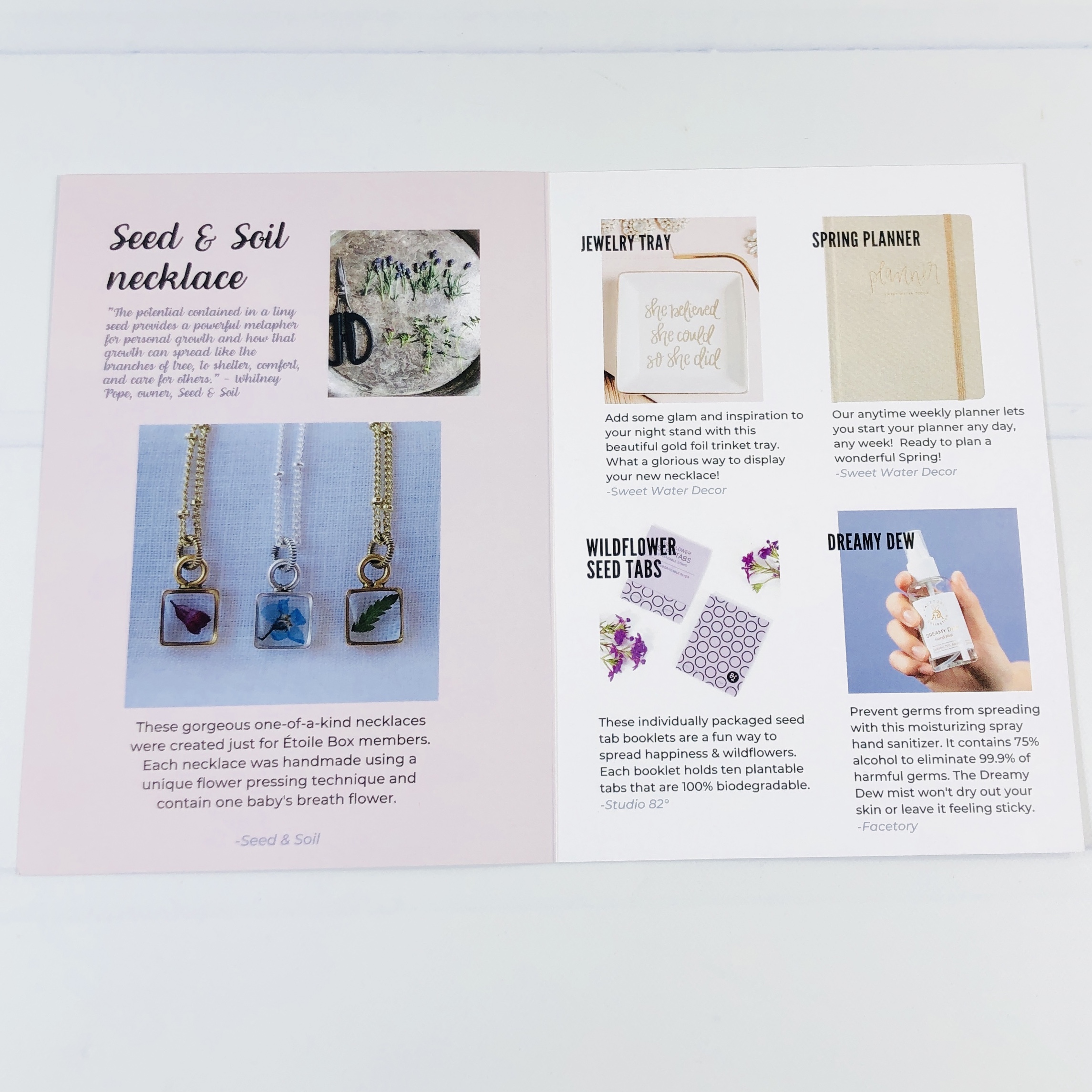 The inside listed the products, gave a description, and named the maker.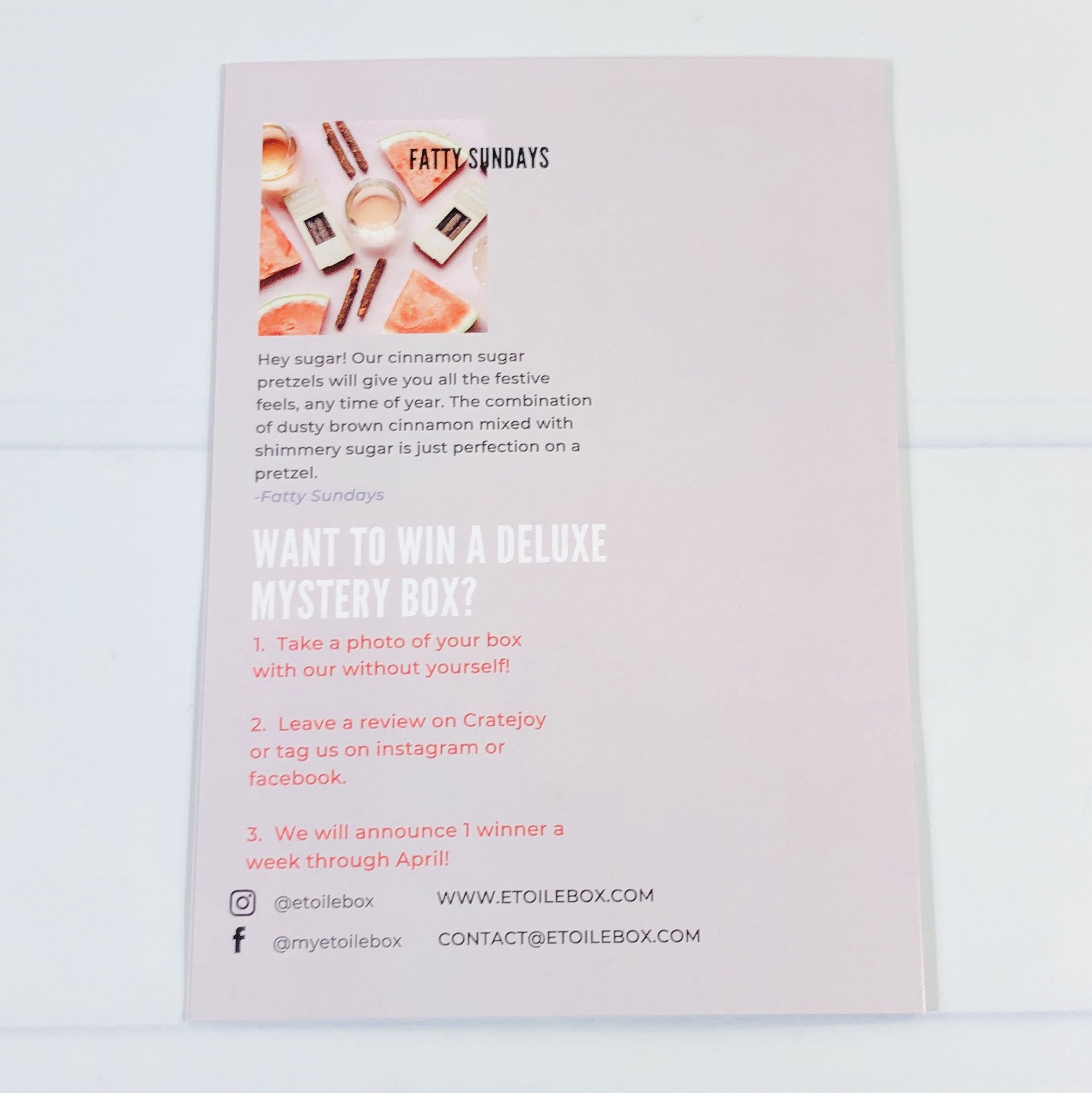 The back of the card gave instructions on how you can enter to win a mystery box!
Some of the products had additional wrapping or cushioning.
Étoile Box has quickly become one of my favorite boxes!
Everything in my box!
Sweet Water Decor Planner ($10) A planner to keep track of all of those to-do's and appointments coming up was included. It has a tan fabric cover and a stretchy gold elastic band closure.
You can start the planner with whichever day, month, or year you prefer.
You can keep track of a year's worth of dates with this spread.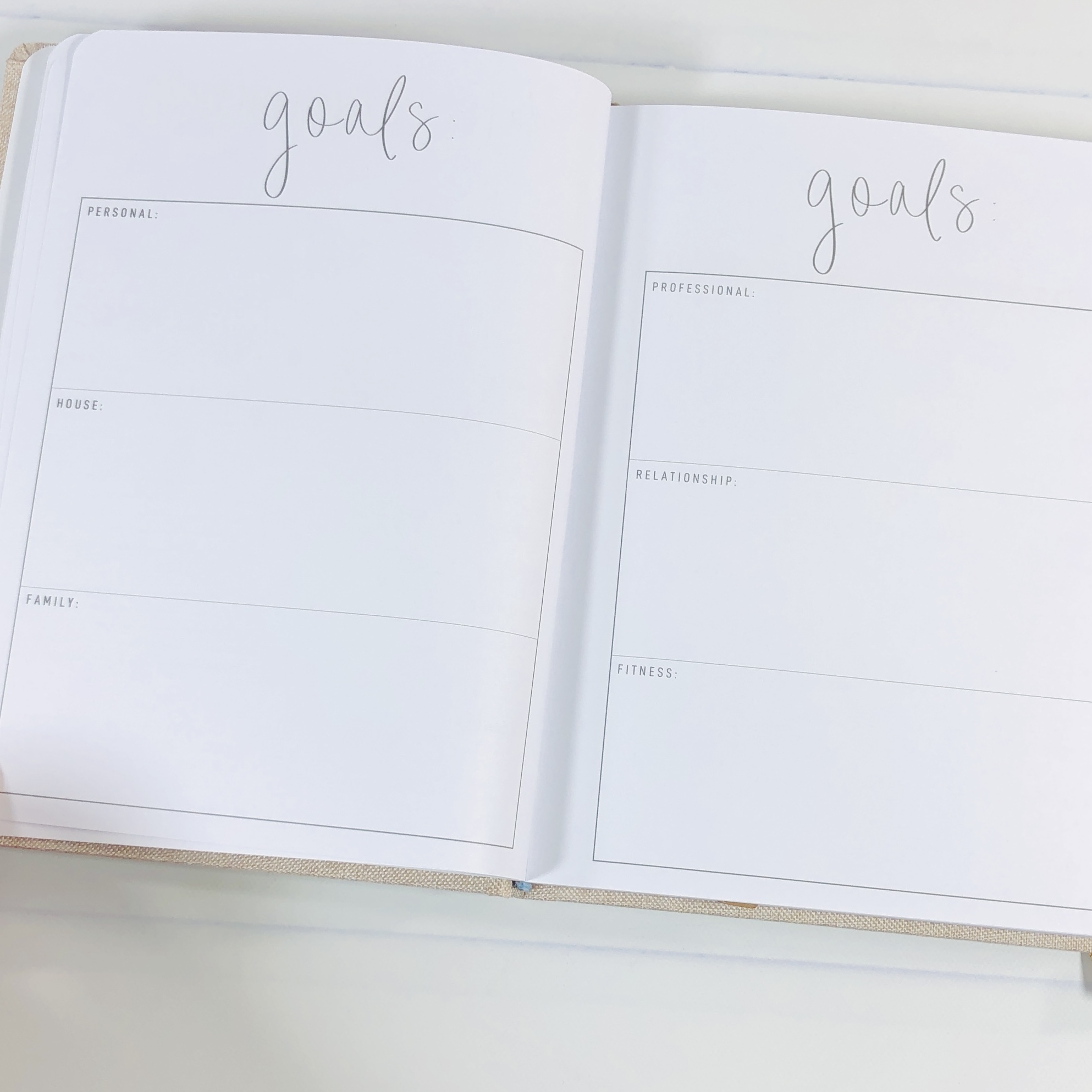 Here's space to jot down goals in 6 different areas.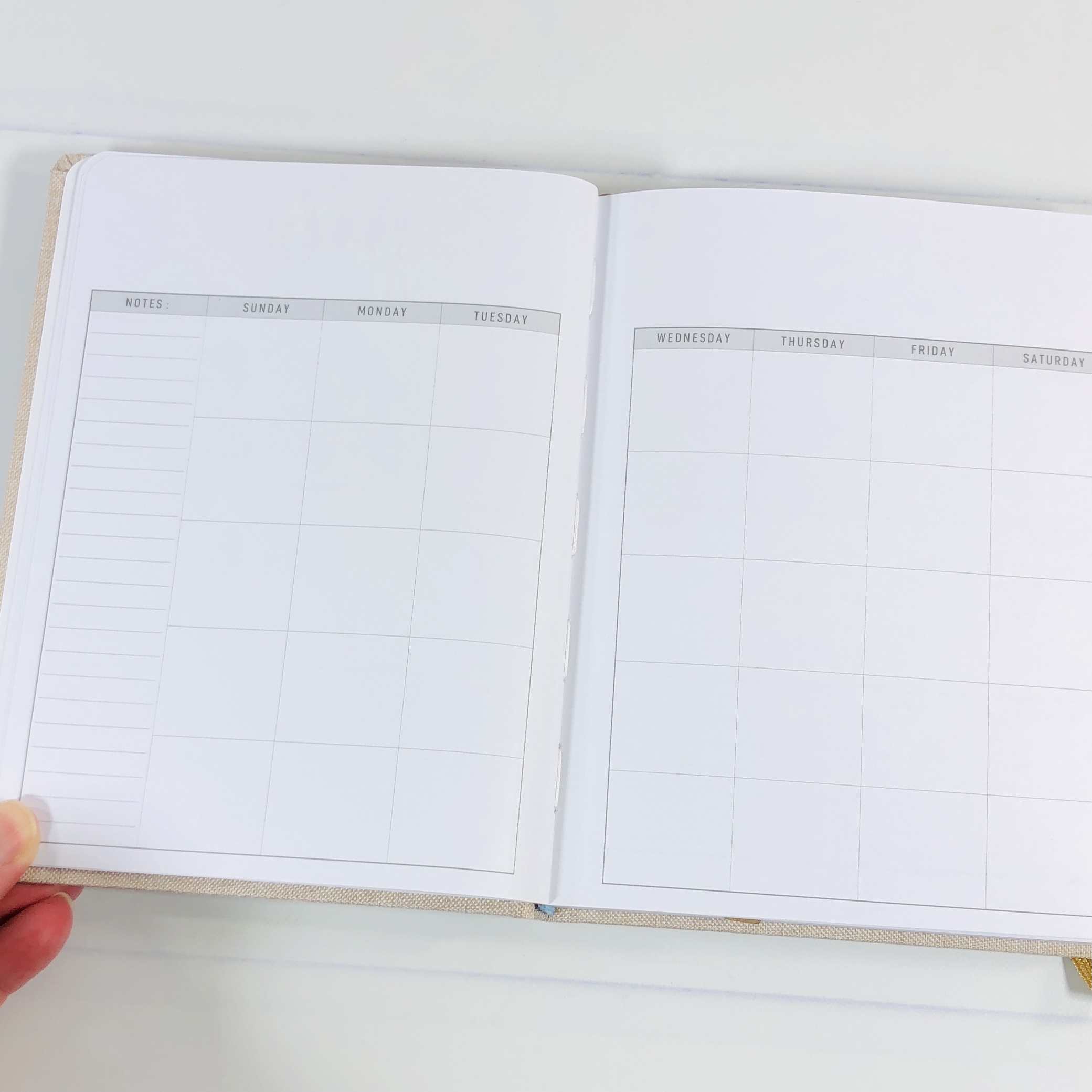 I thought that this page spread would repeat every so often but this was the only one in the book that I can find. I thought it was a month-at-a-glance, but perhaps it's something else? Maybe it was added by mistake, as the website clearly states there are no monthly pages.
Each week is kind of like a to-do list, I like that! There is enough for 60 weeks worth of planning.
There is a gold ribbon book mark and plenty of pages for notes in the back, 30 in all (15 double sided pages).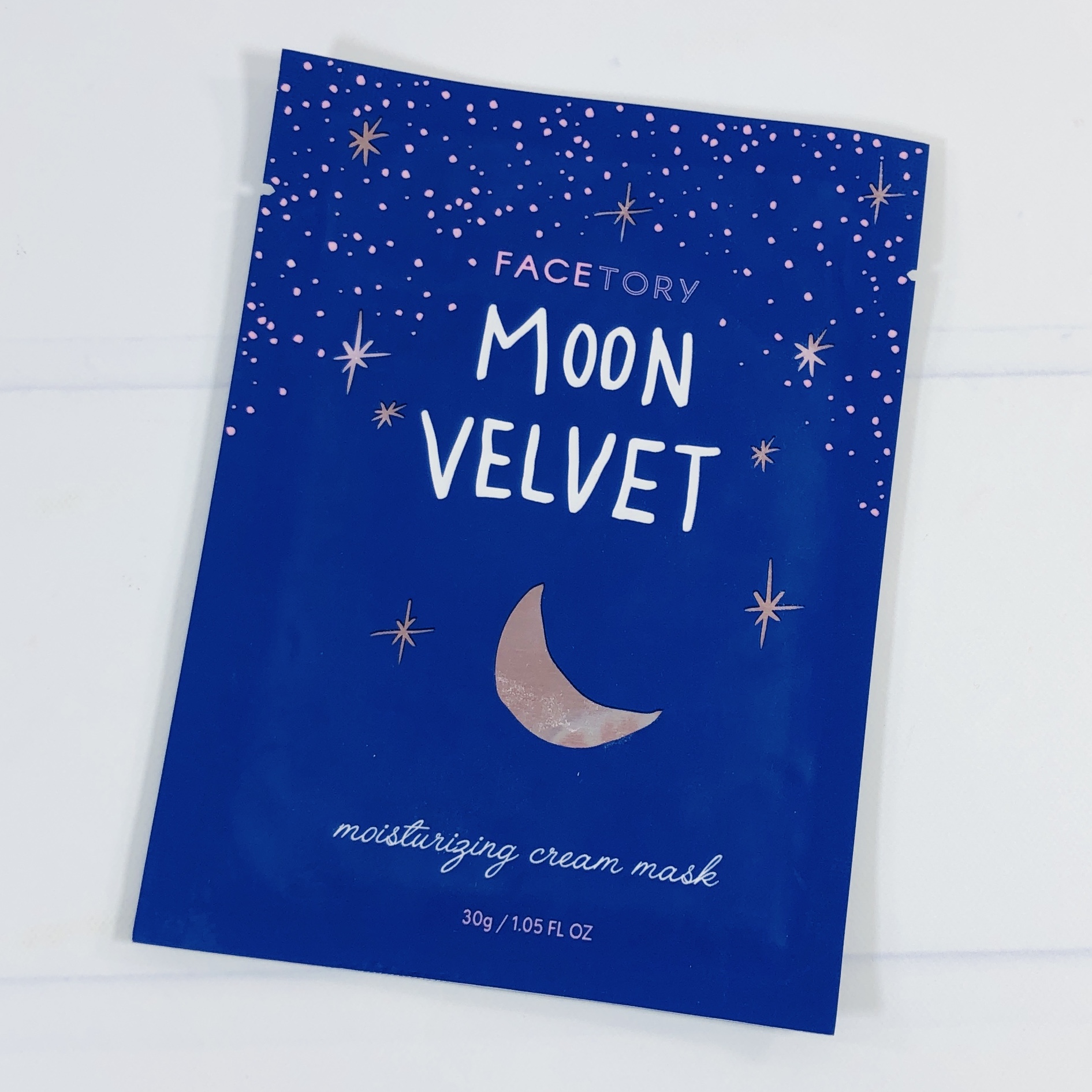 Facetory Moon Velvet Moisturizing Cream Mask ($3.50) I'm familiar with FaceTory, they have their own beauty subscription box! This mask is meant for those who have dry skin.
Place the mask on a clean face, kick back for up to 20 minutes, then remove and pat in any product that might be left on skin. Shea butter is supposed to soften dry skin while hyaluronic acid draws moisture to the skin.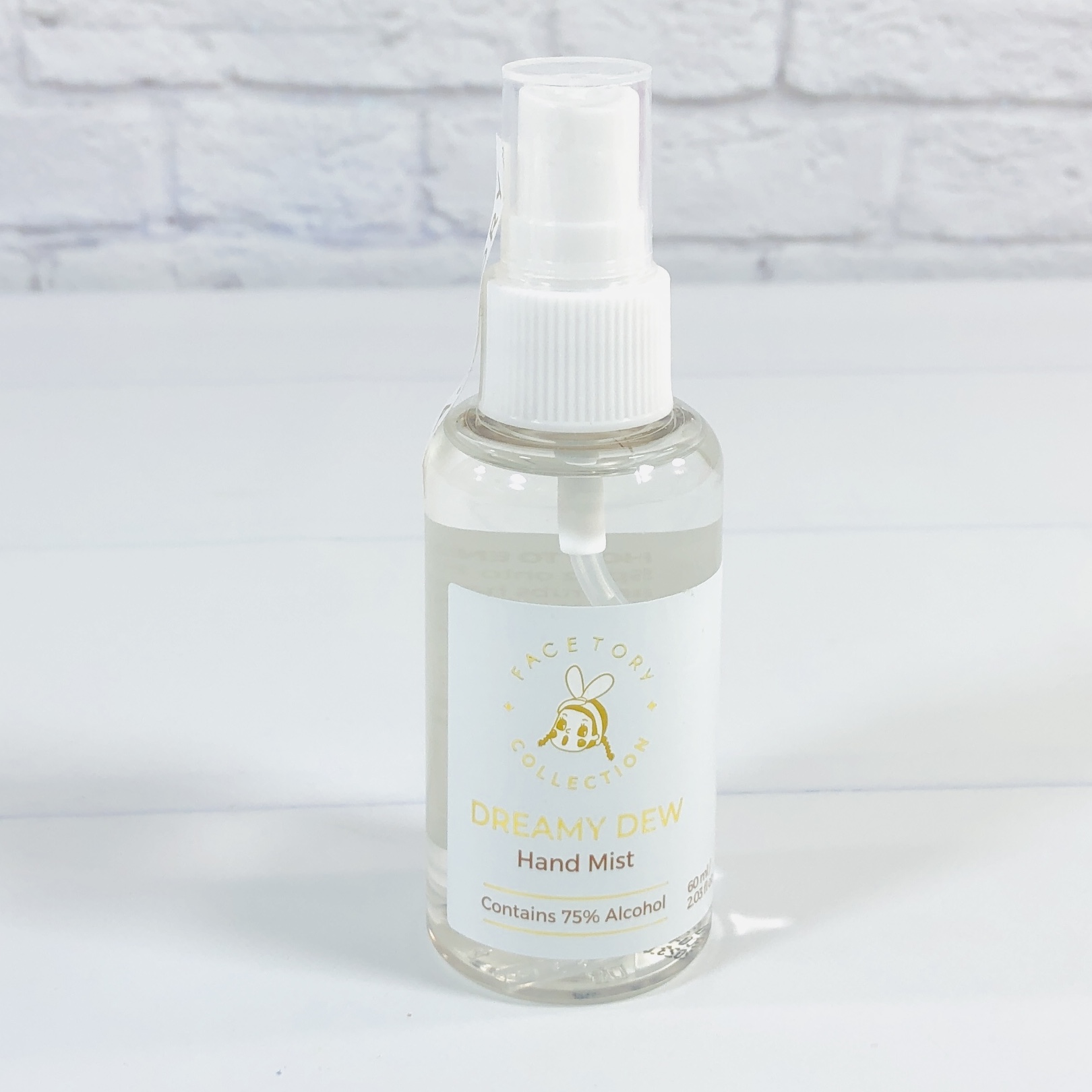 FaceTory Dreamy Dew Hand Mist ($4.49) Here is a second product from FaceTory, and it's a hand sanitizer!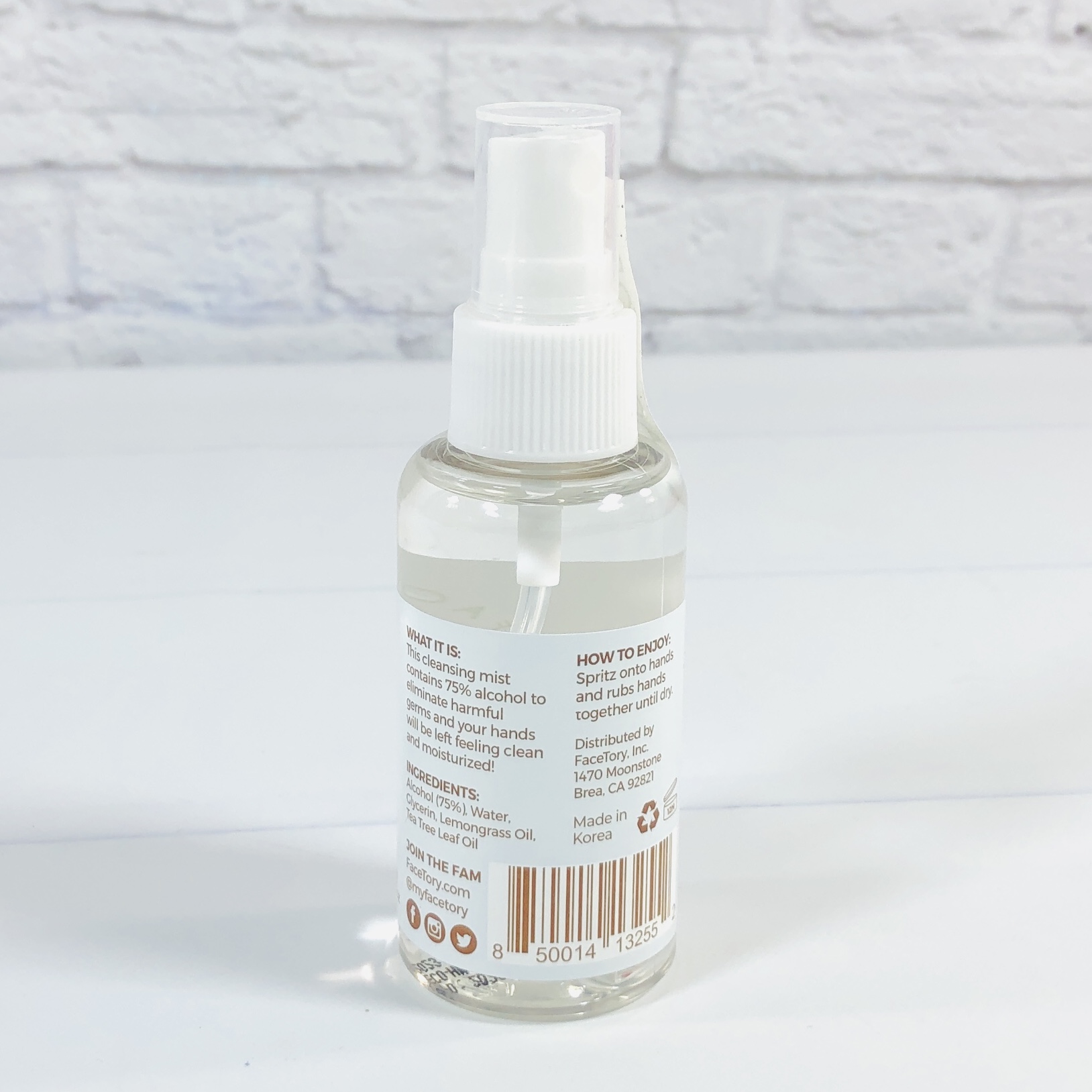 It's made of alcohol, water, glycerin, and two essential oils. The scent is a blend of those two oils, and the sanitizer evaporates quickly, so you can quickly get on with your life.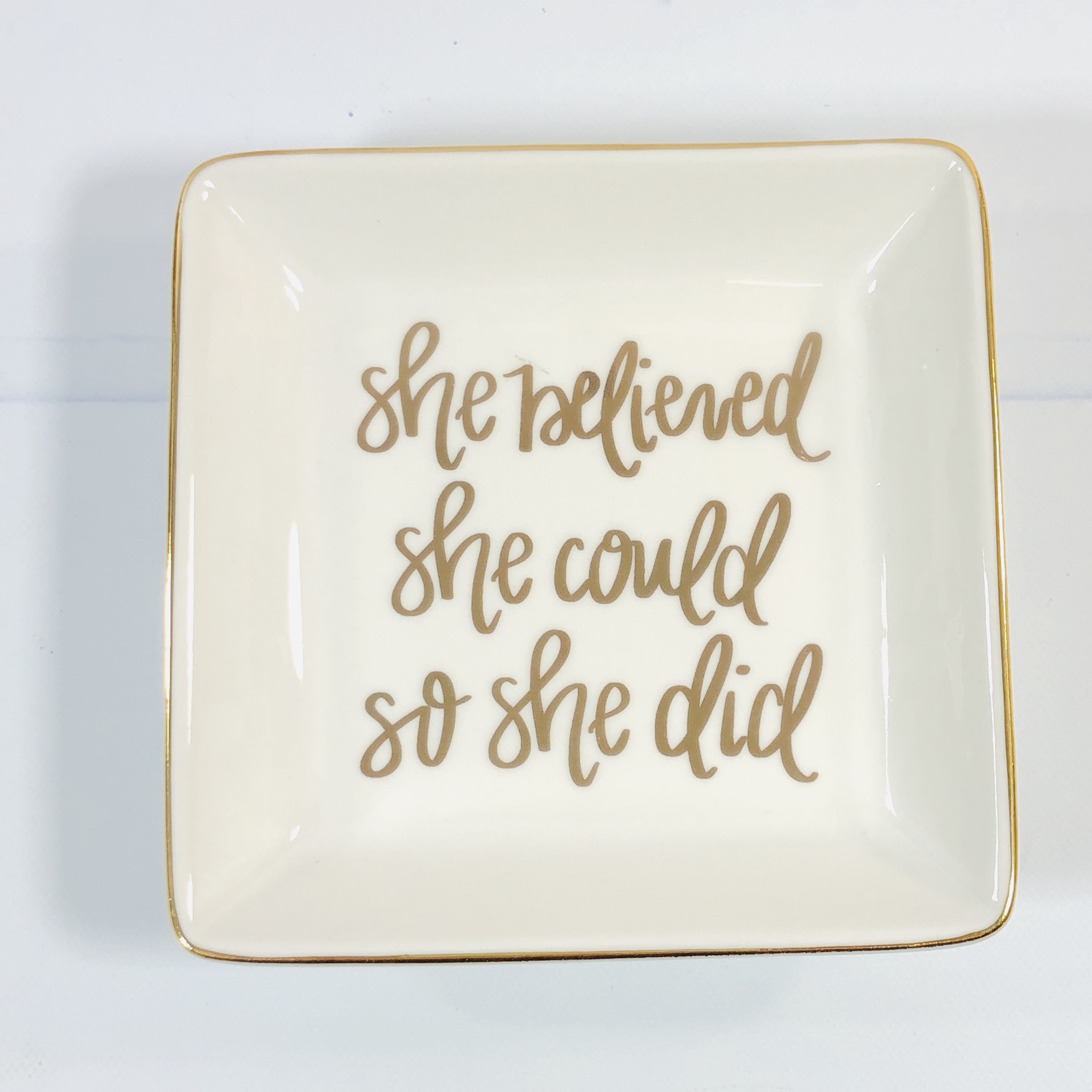 Sweet Water Decor Jewelry Dish ($10) I like little trinket trays like this one, they can hold various items. Place on a dresser to hold earrings or other jewelry, or place on a desk to hold paperclips or put it next to wherever you park your purse to hold coins. The dish is 4″ x 4″ and has metallic gold lettering and gold rim.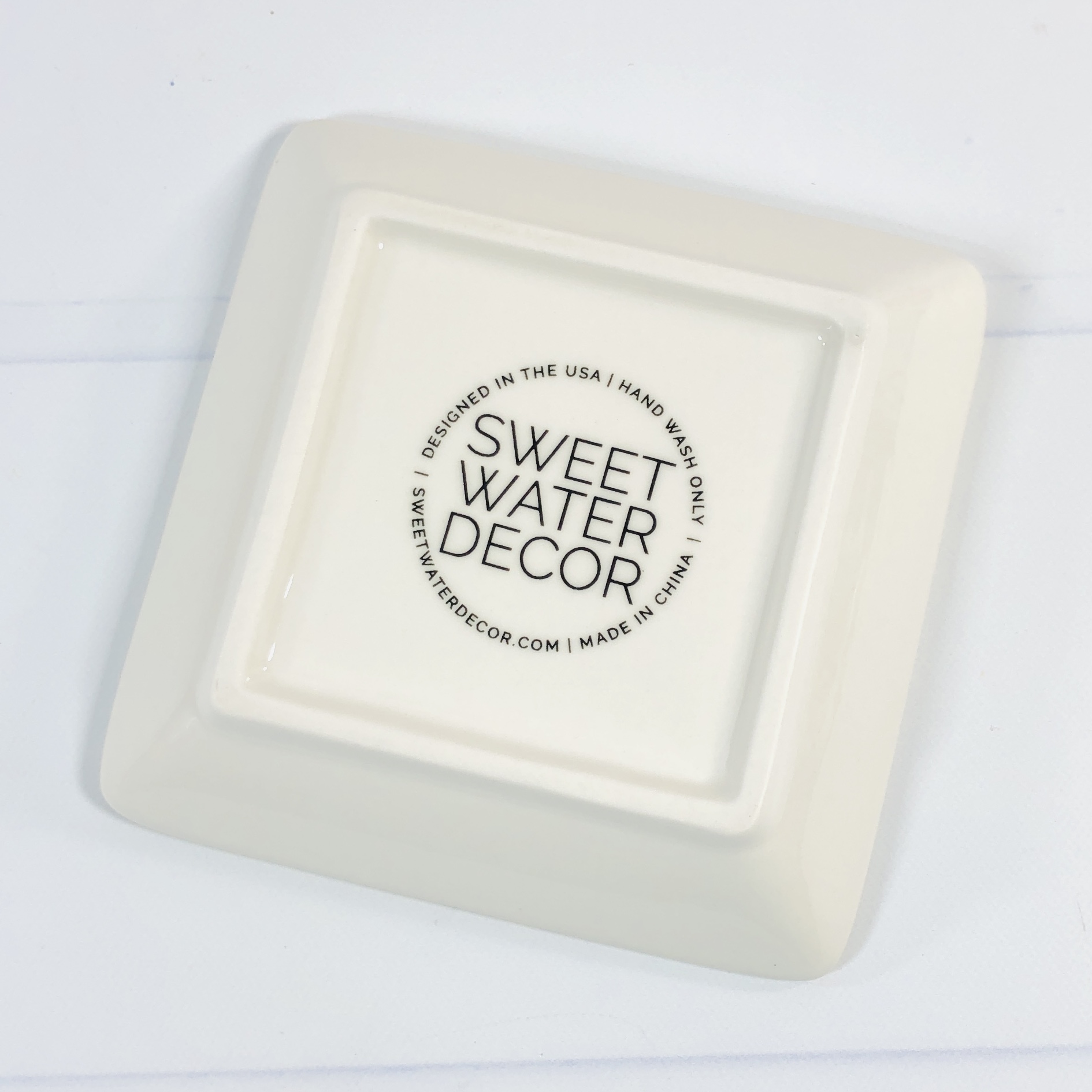 Hand wash only please to preserve the gold trim.
Studio 82 Wildflower Seed Tabs ($4) It's not a matchbook, well, at least not the kind that holds matches.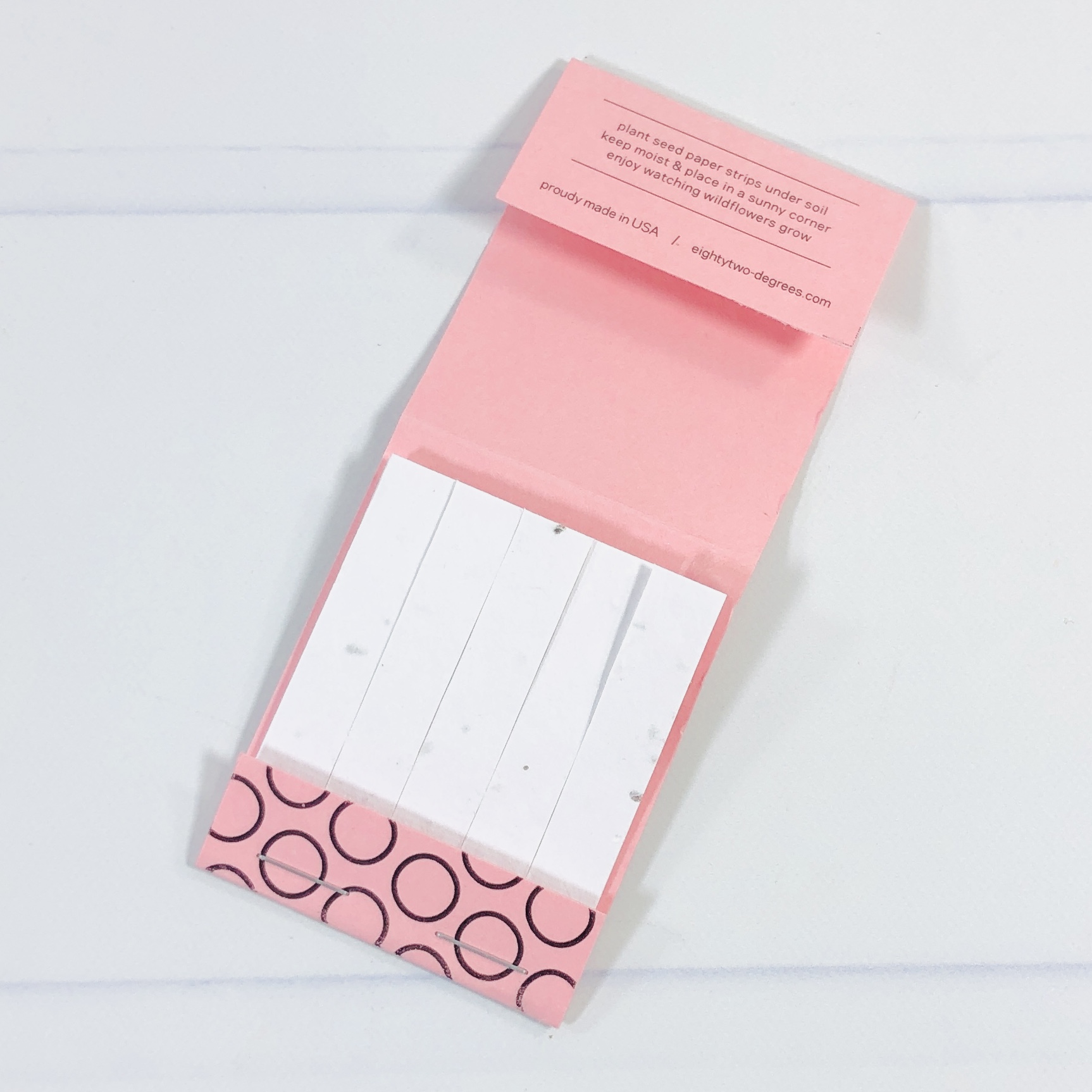 They are pieces of paper embedded with wildflower seeds! There are 10 strips in all.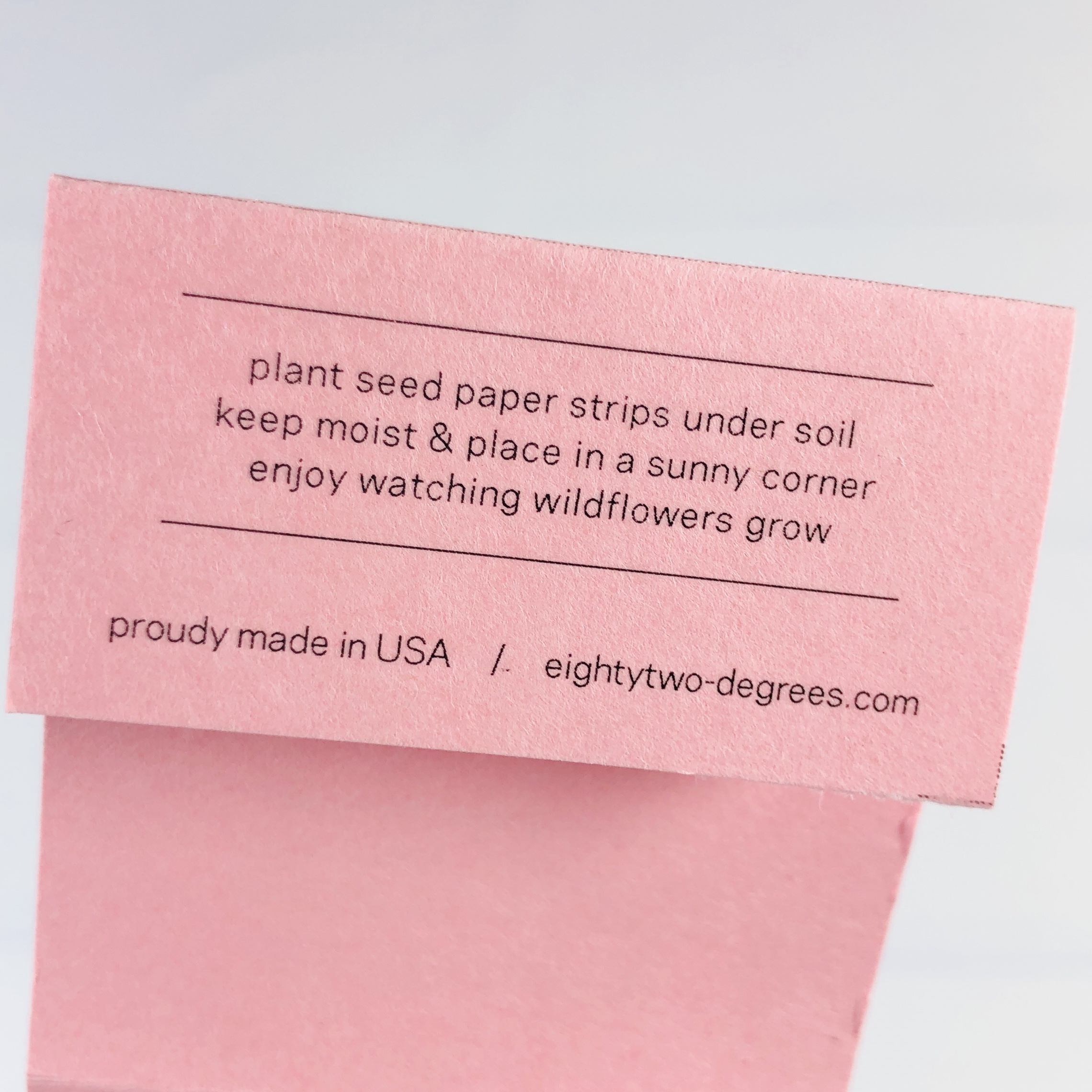 The seeds are approved for use in the USA, Canada, and other countries. The assortment may include:
– Bird's Eye – Annual
– Clarkia – Annual
– Black Eyed Susan – Perennial
– Catchfly – Annual
– Snapdragon – Annual
– English Daisy – Perennial
– Sweet Alyssum – Annual
Fatty Sundays Chocolate Covered Pretzels Cinnamon Sugar ($3.75) Fatty Sundays are chocolate covered pretzels that come in a variety of coatings.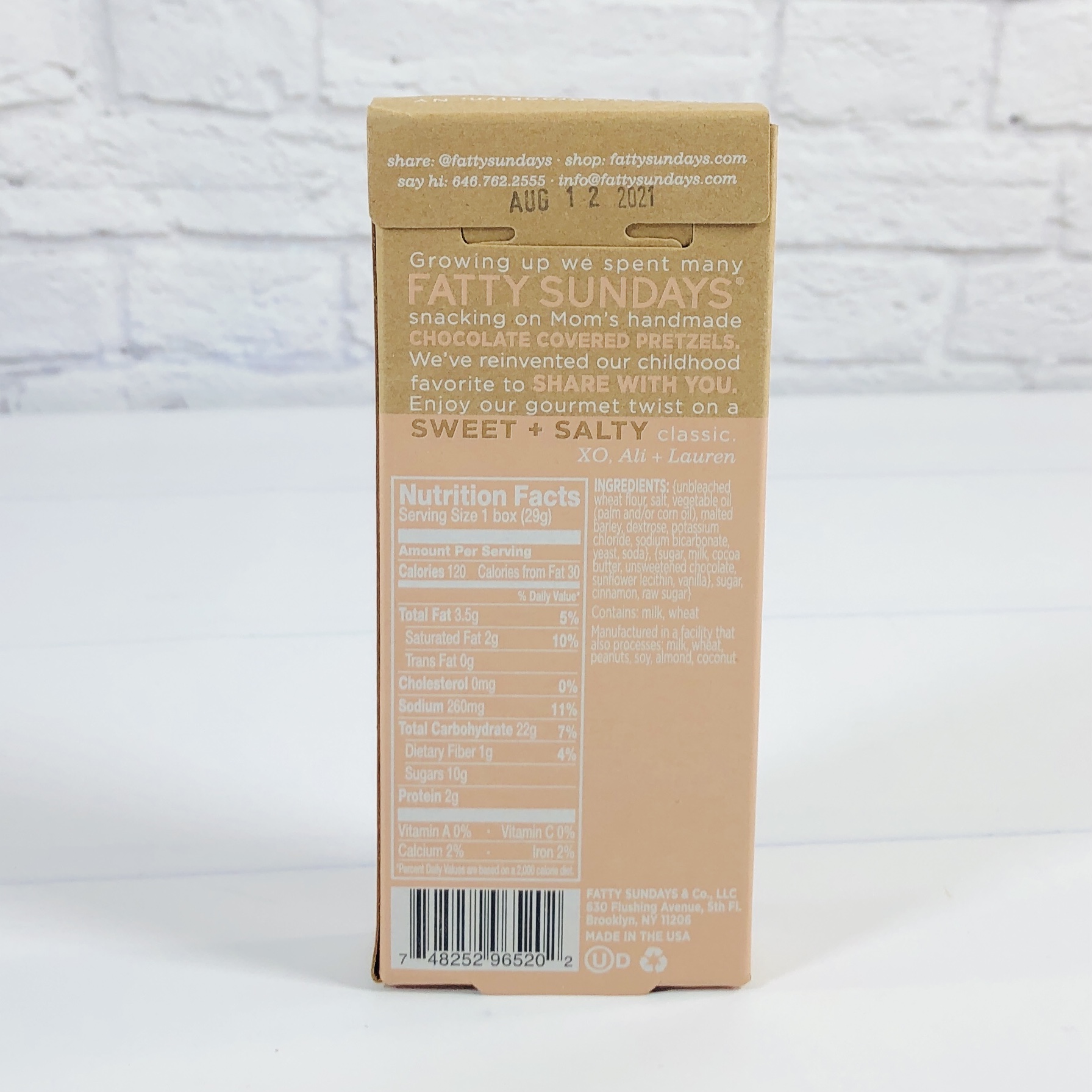 Ingredients were listed on the back.
My husband liked this snack, he thought it tasted like bunuelos or a churro, but it seemed a tad burnt to my taste buds. I couldn't taste the chocolate, but it did serve to hold the cinnamon sugar in place.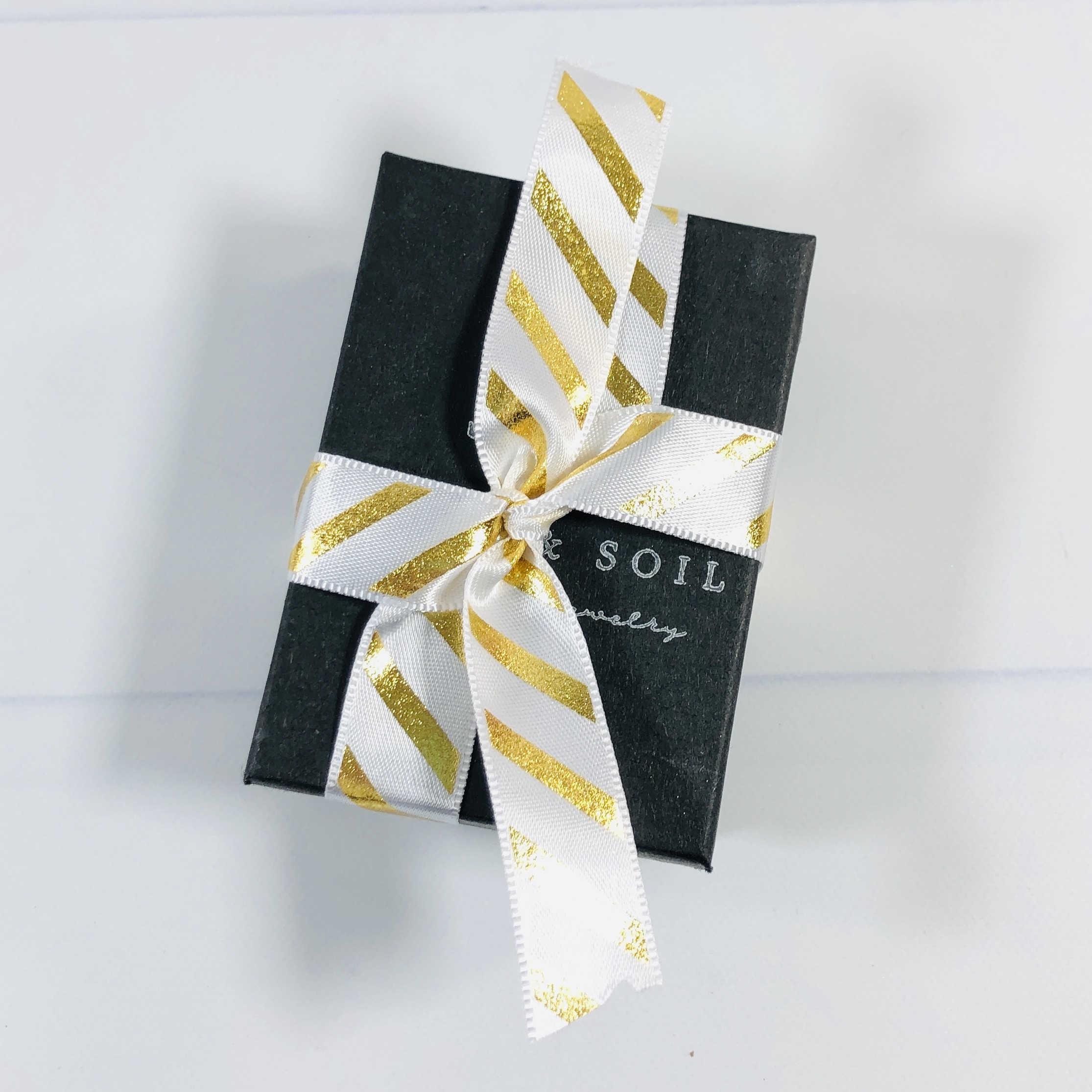 The next item was packed so prettily, look at that ribbon!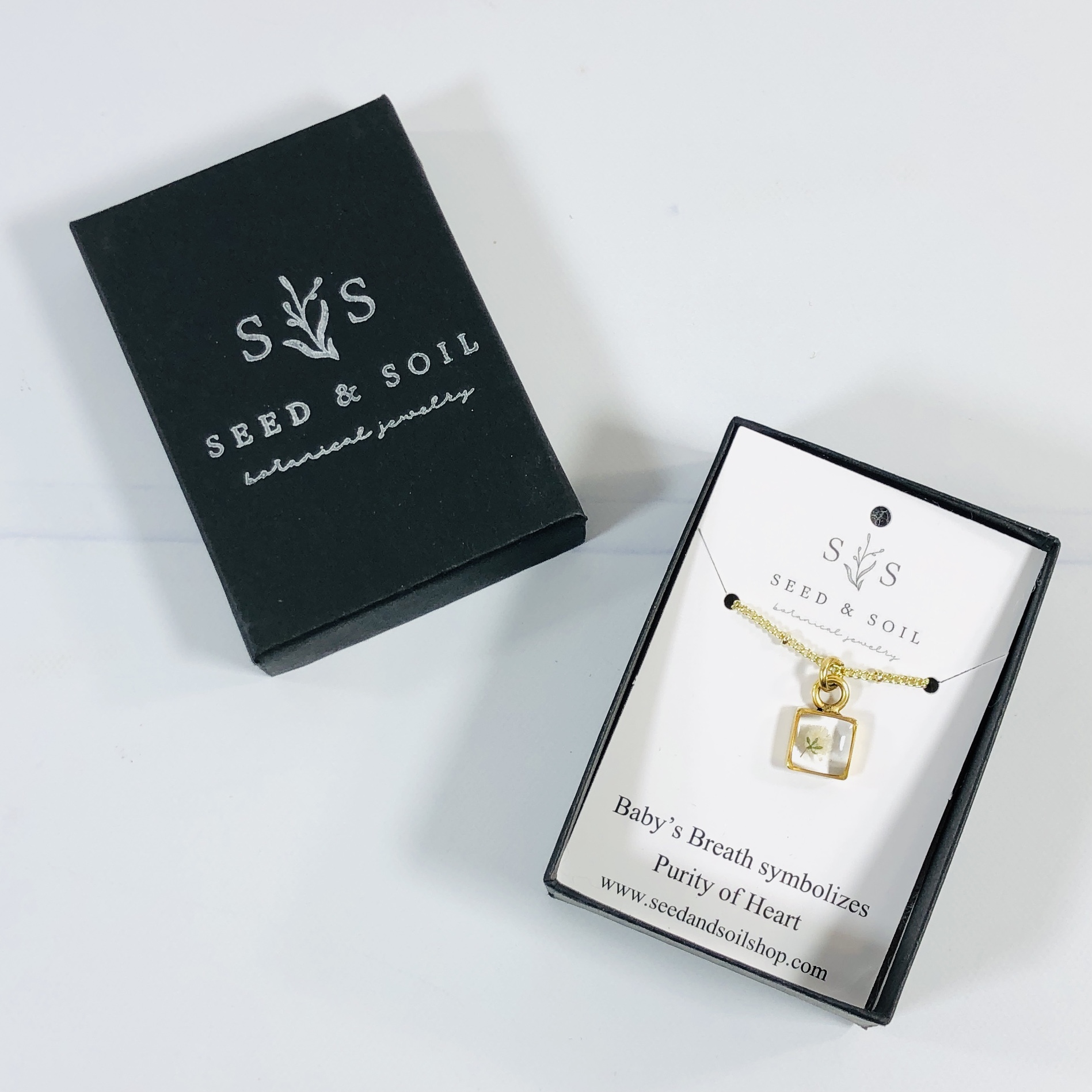 Seed & Soil Necklace ($32) What an absolutely adorable necklace, this is so dainty and sweet! Inside this charm is a piece of Baby's Breath, which is supposed to symbolize pureness of heart.
The charm is on an 18″ satellite chain, see the round pieces every so often? So pretty! Although the charm isn't fixed in place, it won't slide over the satellite so it only moves between the two that it falls between.
The charm is a bit bigger than 1/4″, 1cm if you want to be precise and look it up on a ruler.
This necklace is perfect for my daughter, who is petite and prefers delicate jewelry.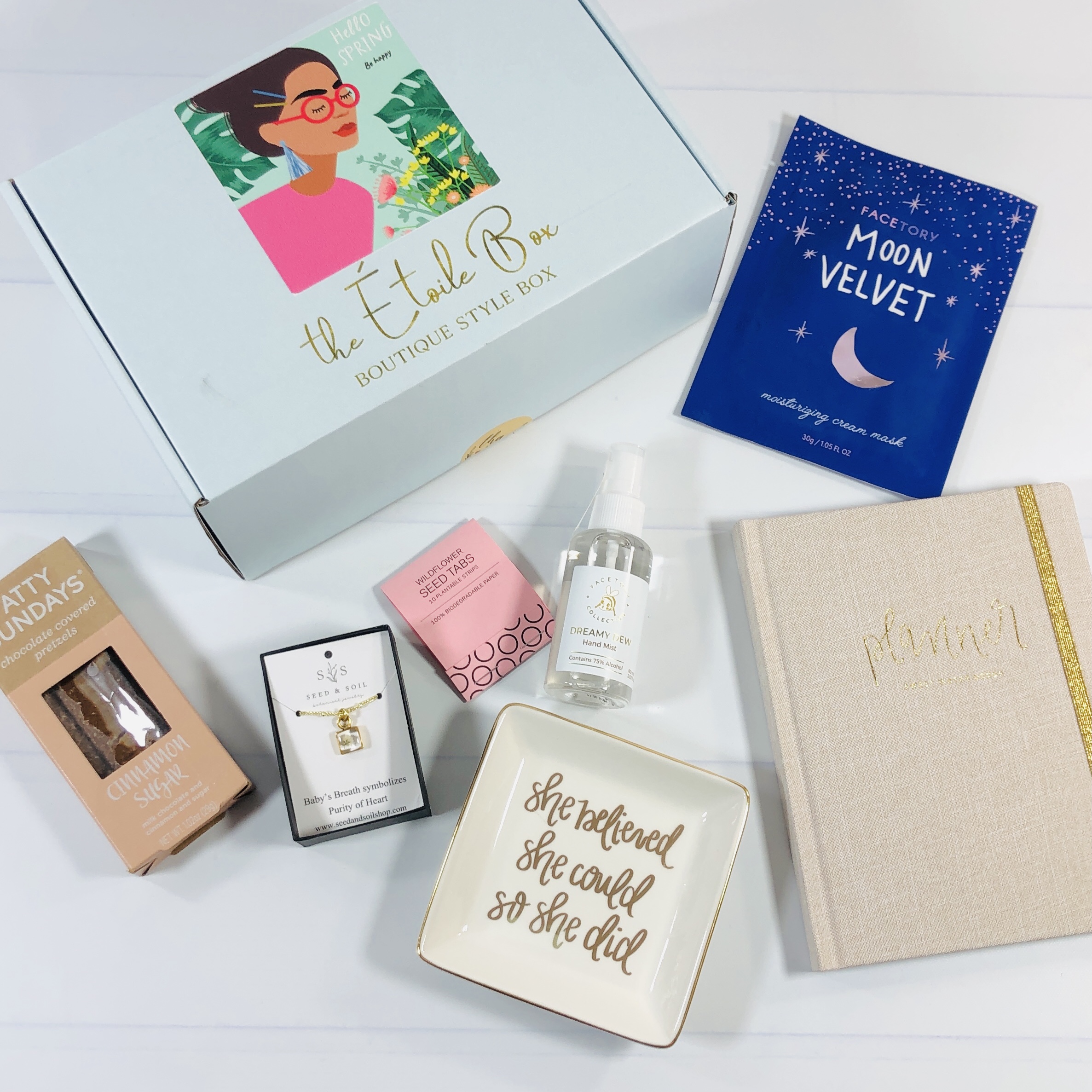 Étoile Box always curates an amazing box of items that I can imagine picking up while browsing in a boutique. The items are generally feminine and delicate, with romantic touches and soft colors, maybe metallic accents here and there. That is perfect for my style and it always comes with items I want to use and display in my home, or in the case of the jewelry, on my body. My husband enjoyed the treat and I thought the planner was very helpful, especially since it can be used as needed and can therefore last quite a while. The mask was a lush pampering treat and I will plant the wildflower seeds in my garden to draw pollinators.
What do you think of this box?