Kinder Beauty Box is a vegan and cruelty-free subscription box that sends skincare, hair care, makeup, and accessories. Each month you will receive more than $85 worth of products. The items are compassionately curated by Daniella Monet and Evanna Lynch. All Kinder Beauty Box products are guaranteed to be 100% vegan and cruelty-free. Kinder Beauty Box is $26 a month, with free shipping to the US, $5.95 elsewhere. Price drops to as low as $23 a box with a prepaid 6-month plan. A portion of all sales will go towards benefiting the founders favorite animal rights and environmental causes.
Every product that goes into a Kinder Beauty box is 100% vegan, and every brand we work with is completely cruelty-free. This means the products and ingredients are never tested on animals, the products aren't sold in China or any other countries that mandate animal testing, and the brands aren't owned by any parent companies that test on animals.
DEAL: Use coupon code HELLO5 for $5 off your first order!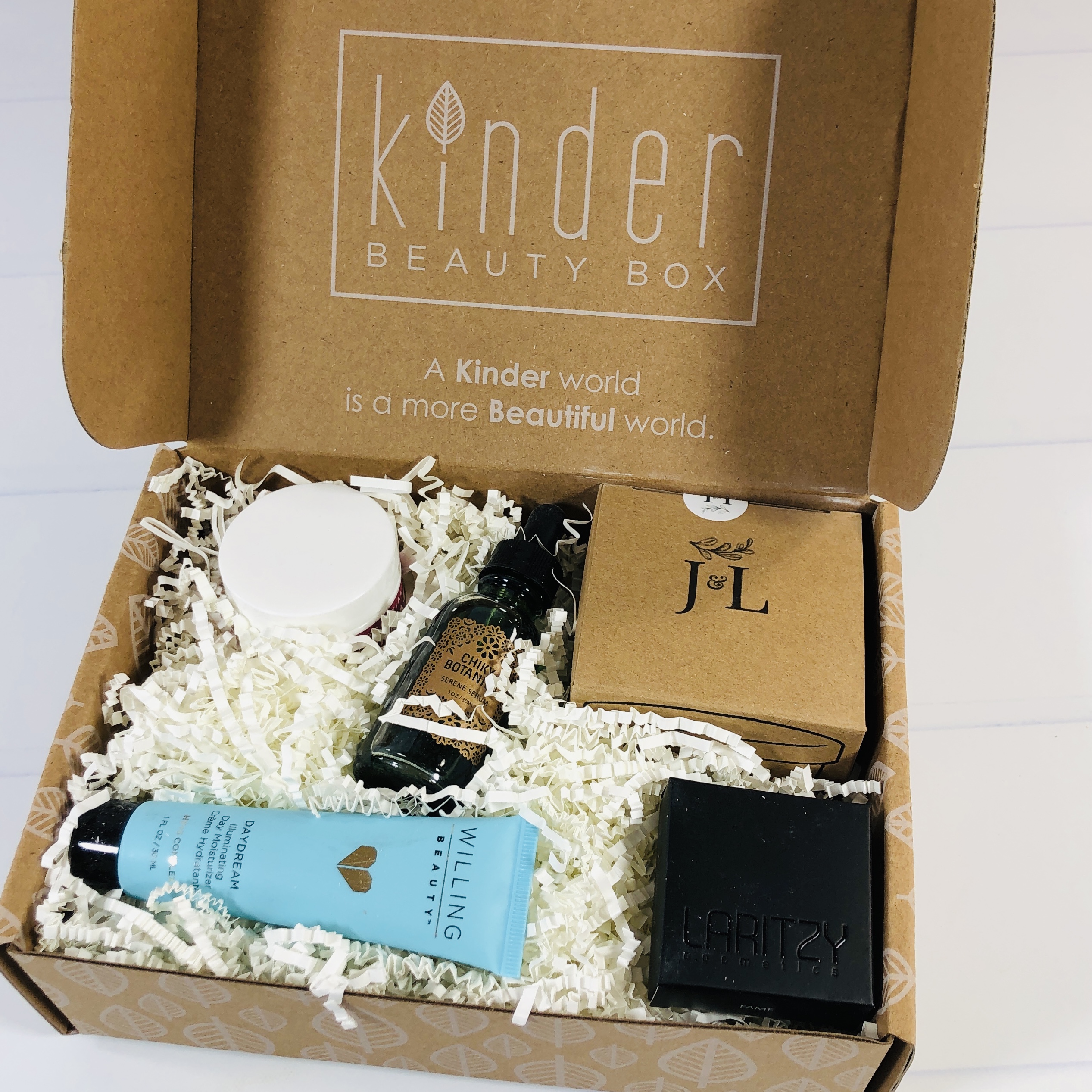 First look! Kinder Beauty Box sends out two box variations each month.
Each month, it will be a surprise which of the two boxes you'll be receiving, but you can rest assured knowing that they are always each going to be incredible in their own ways.

Wondering what happens if you really, really, really want one of the monthly collections in particular, but you receive the other? Got FOMO on your brain? We feel you.

No worries! At the end of the month, if we have any boxes remaining, we'll offer them to members only at a special price in our exclusive monthly Add-On Shop. This way, you won't miss out.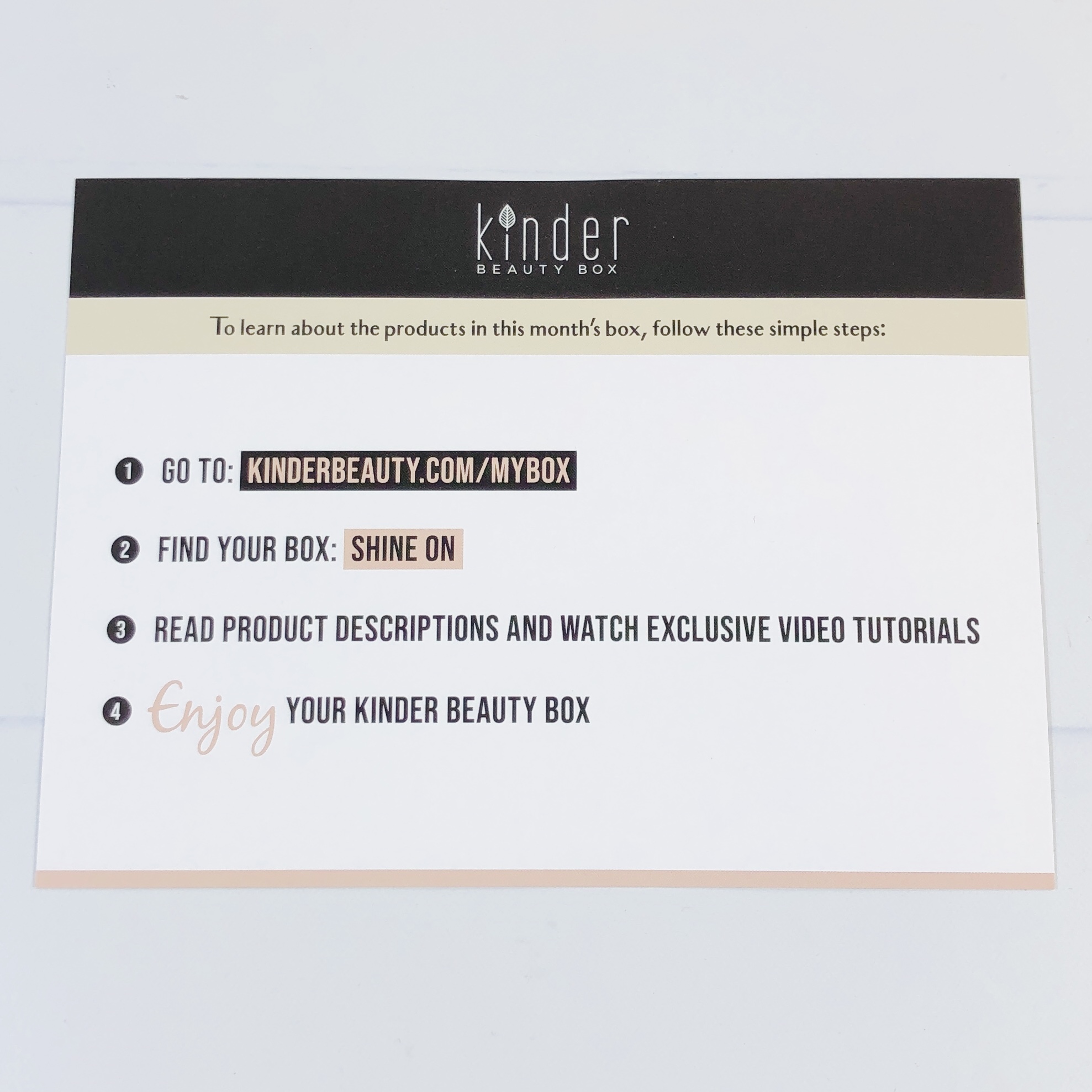 Kinder Beauty will no longer ship a product info card, but you can find more info about your products online! The March collections were called The Shine On Collection OR the Glow Big Collection. I received the Shine On Collection. It is important to know that when you sign up, your first box will most likely be a Kinder Favorites box, which is shown on their main page and is different from what is in this review.
"Shine On" features five items that will allow you to focus on a minimal facial skincare routine. Maintain smooth, even-textured, and hydrated skin with the help of a lightweight face moisturizer, a calming facial serum, a microdermabrasion scrub, an eco-friendly clay mask, and a creme highlighter.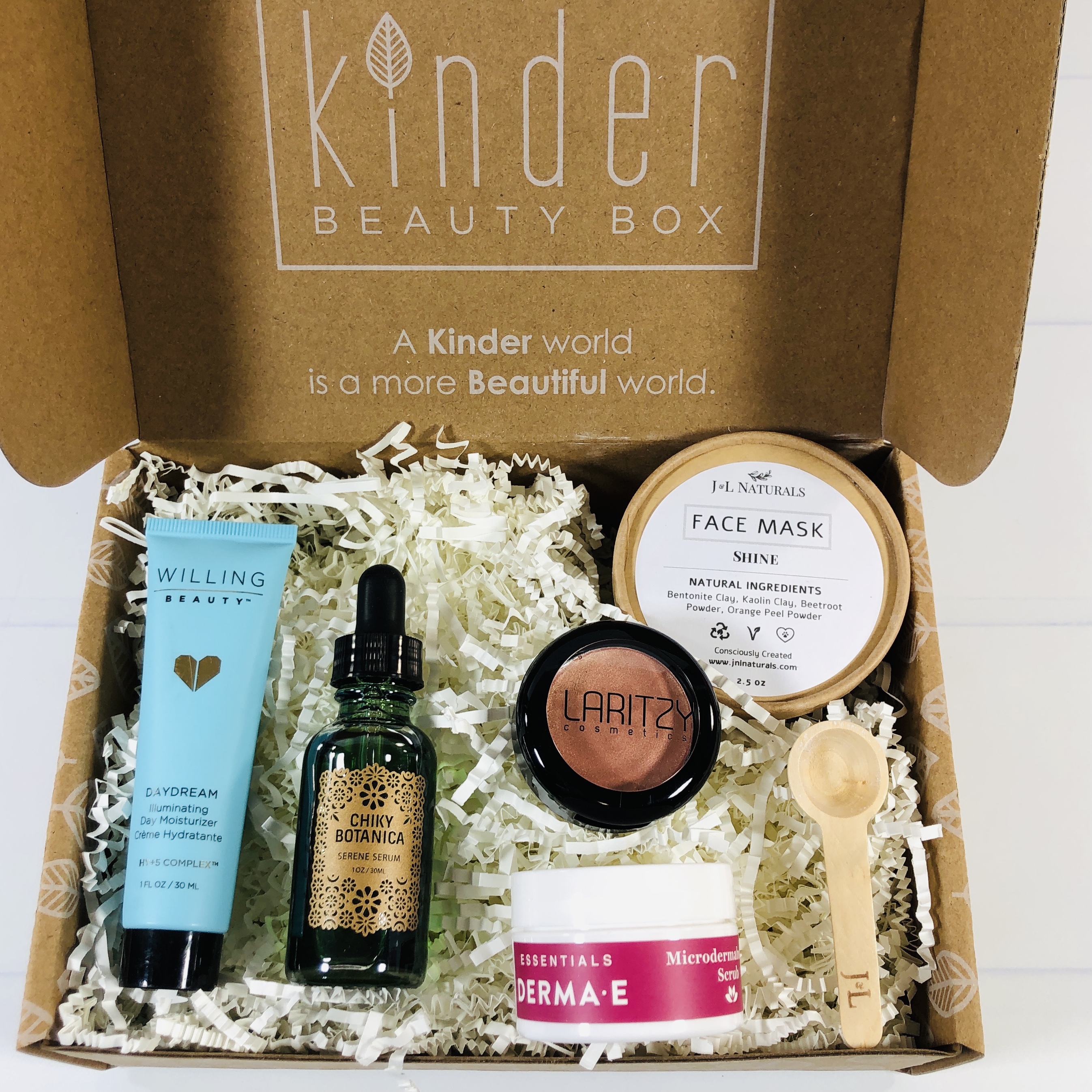 Everything in my March Shine On Collection! My items were tucked into paper squiggles to stay safe on their journey.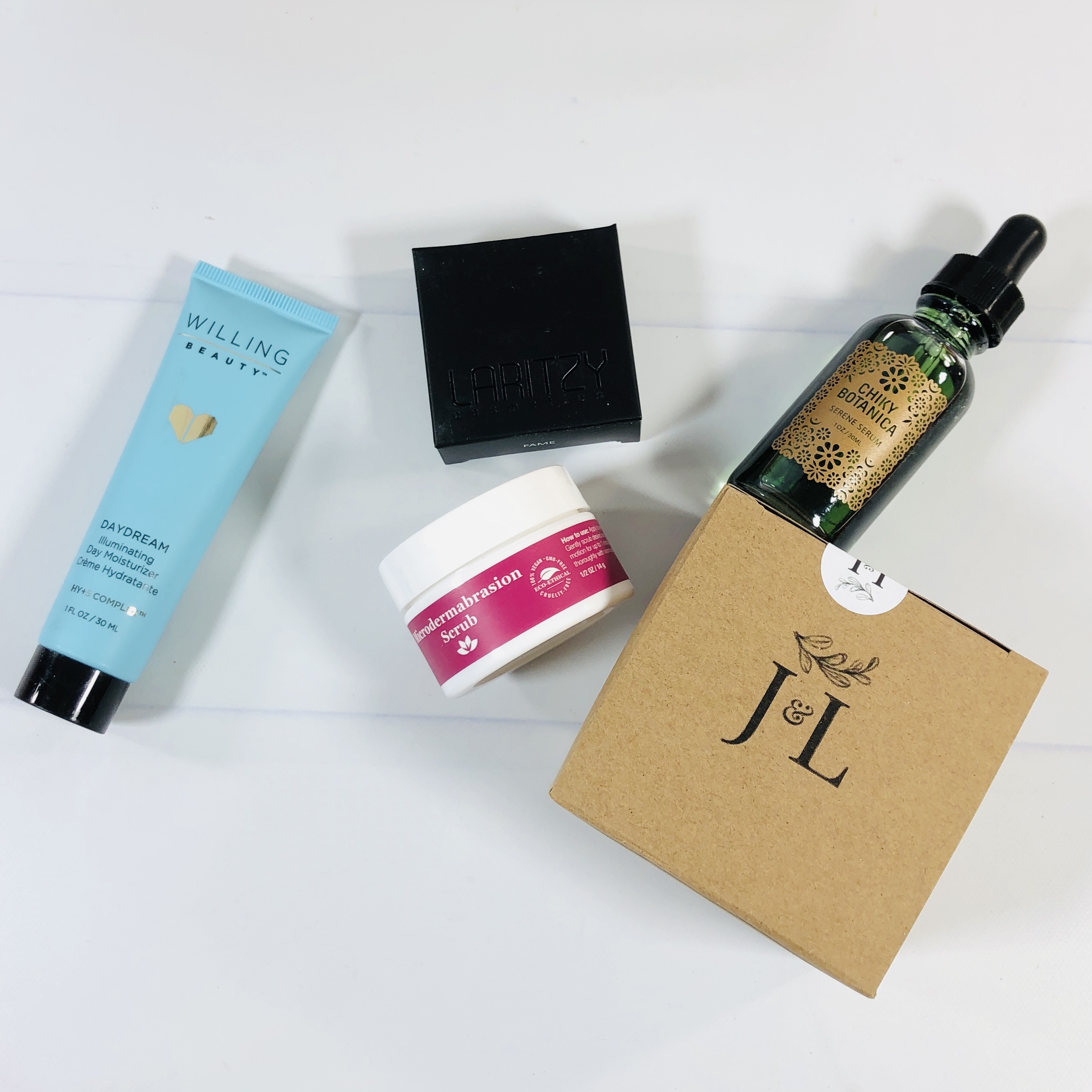 Some items came in boxes.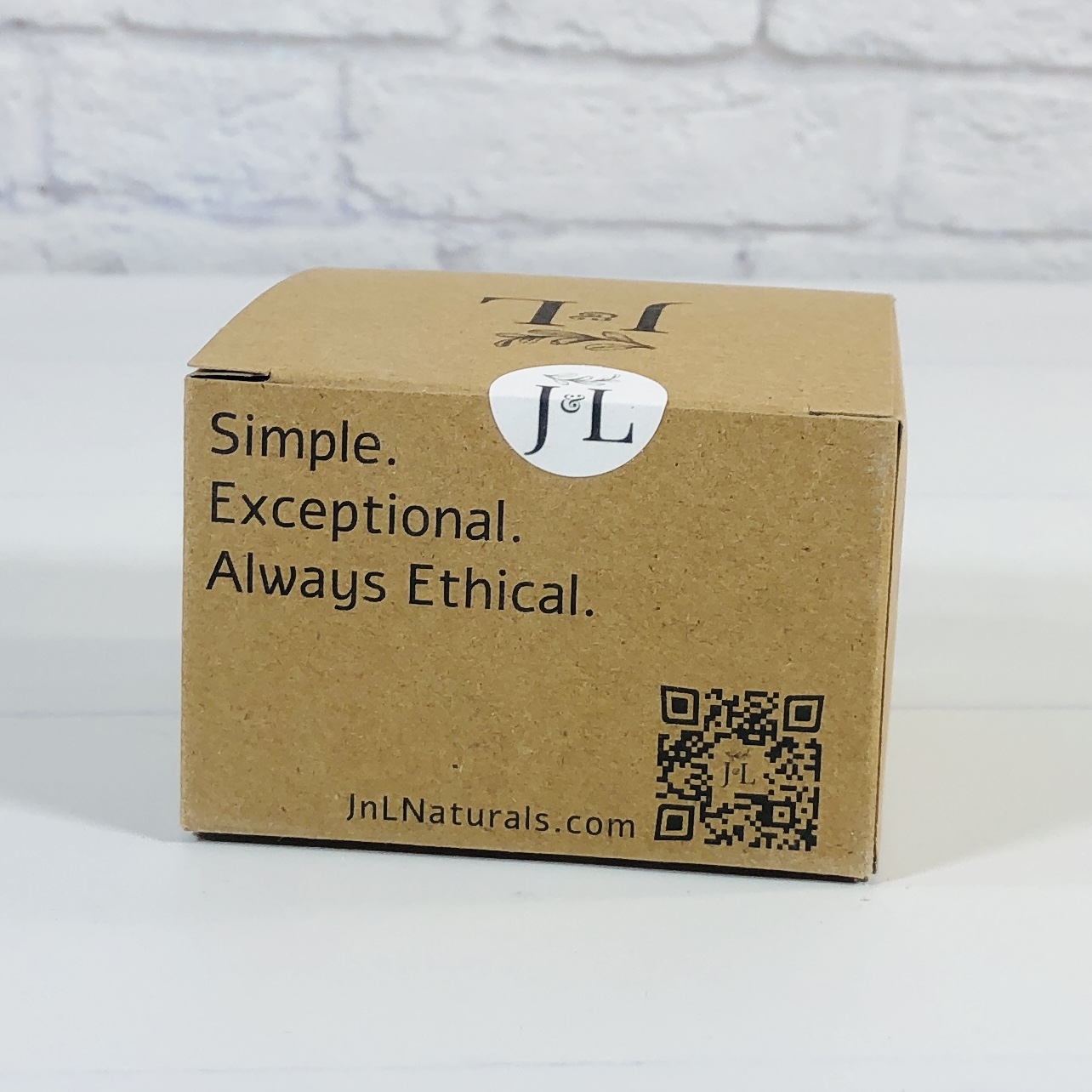 J&L Naturals: Shine Face Mask ($19.99) According to the brand's website, this should have enough for up to 50 uses.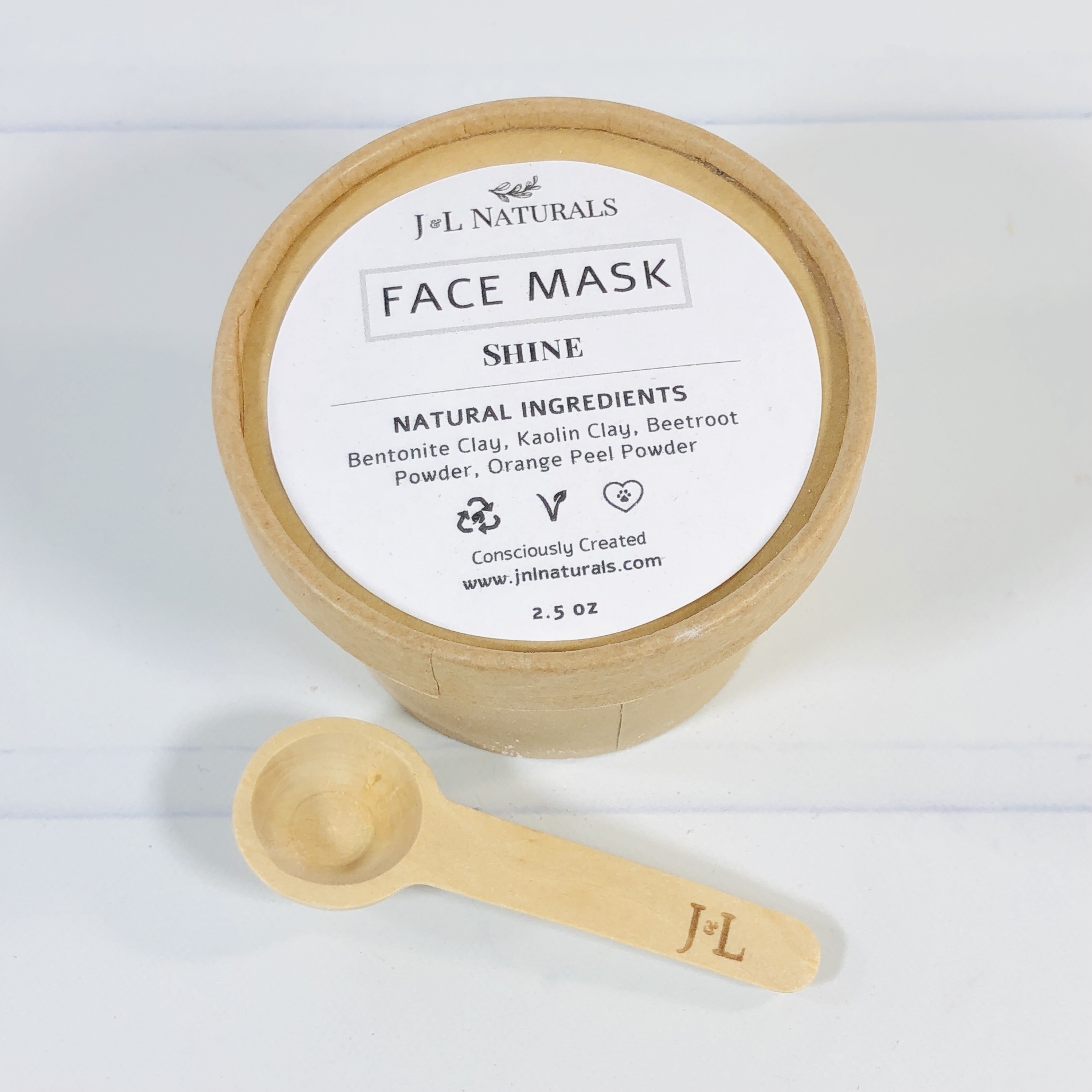 There are only 4 ingredients: two types of clay plus beetroot and orange peel powders.
It came with a scoop and you mix one scoop with the same amount of water and apply to the face. Let it dry for a few minutes before rinsing.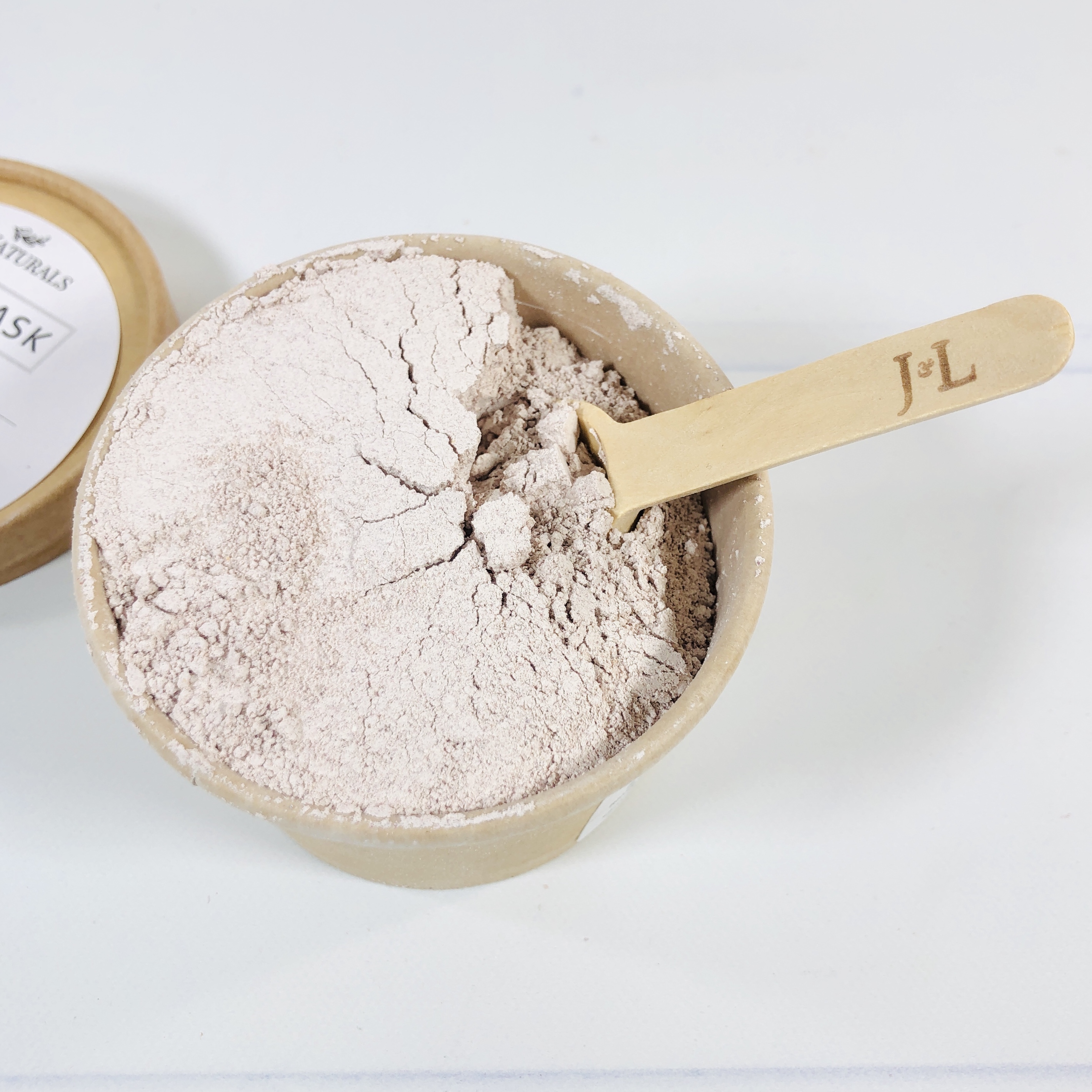 The powder formulation means it should last longer than a product that is premixed. I prefer to use this just before taking a shower, it's easier to rinse off all of the mask, I just put my head under the spray of the shower.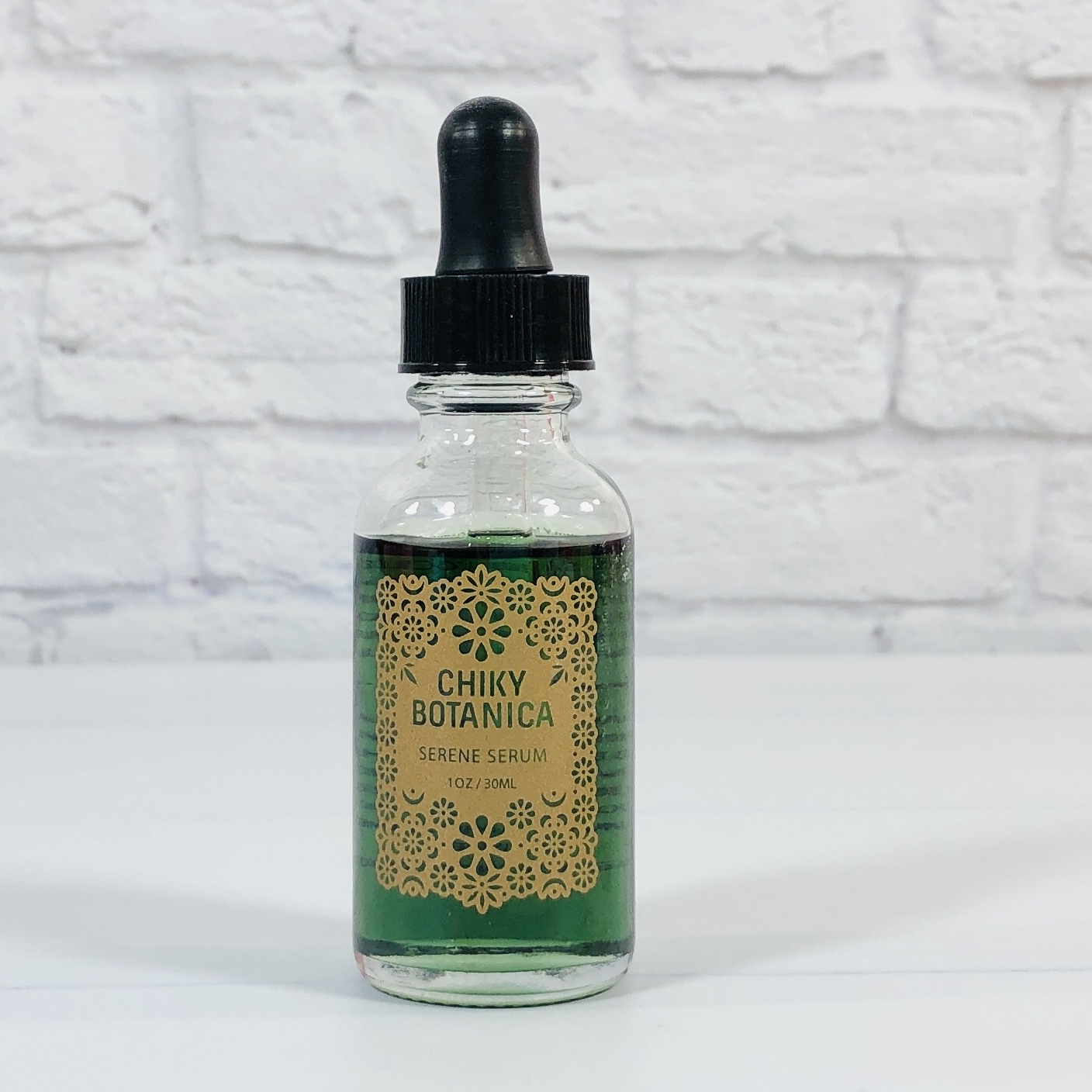 Chicky Botanica Serene Serum ($56) is an oily serum that is supposed to calm down sensitive skin and leave it feeling soothed.
Most of these ingredients are pretty common in face oils: argan, jojoba, coconut, etc. There are essential oils as well and it includes blue tansy, which is a popular ingredient these days. I have no idea what lapis or sapphire essence is, and the brand doesn't elaborate.
The oil spread easily and I didn't feel like I needed a separate moisturizer. It smells strongly of blue tansy.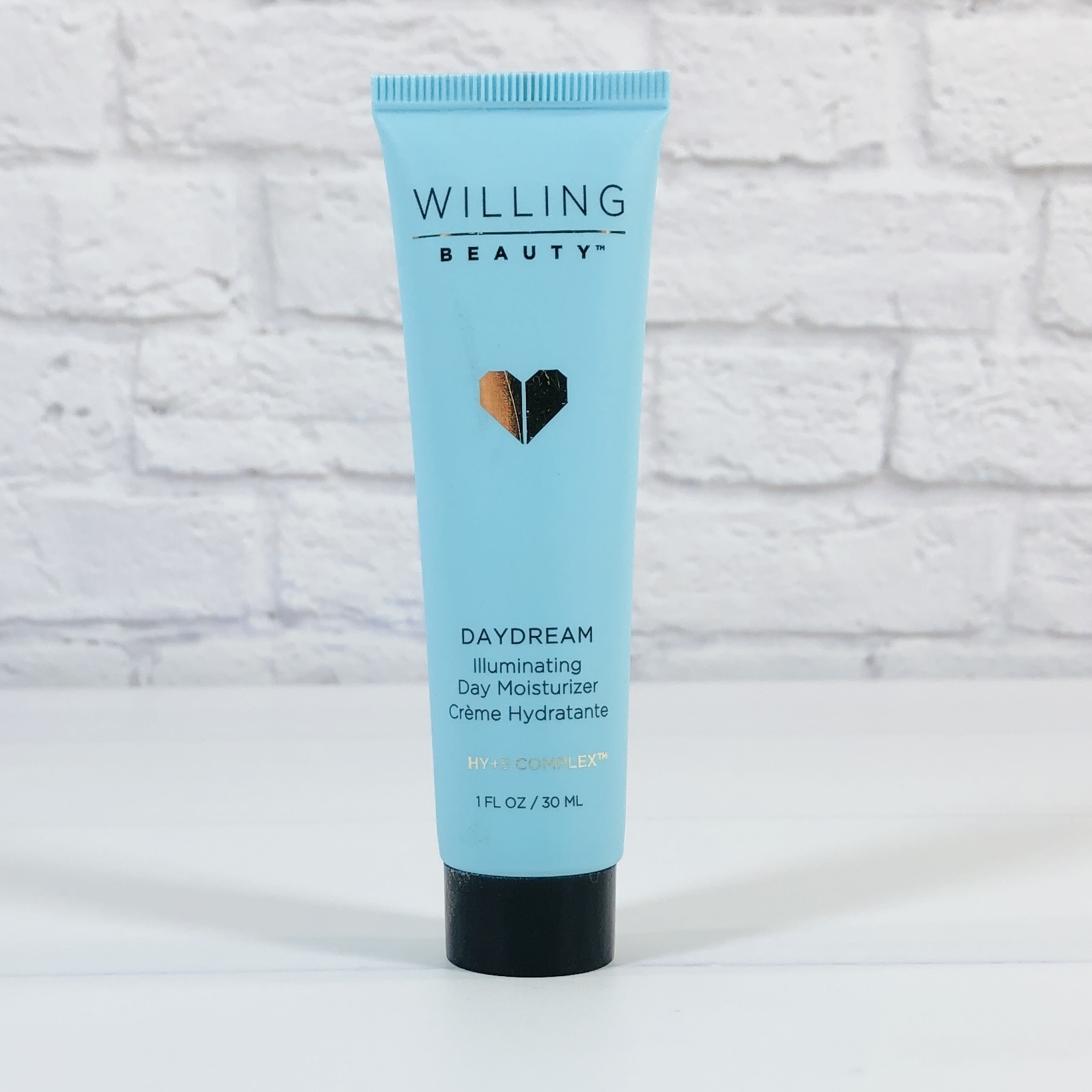 Willing Beauty: DAYDREAM Illuminating Day Moisturizer ($24) is a lightweight moisturizer meant for use during the daytime, although it doesn't have sunscreen so make sure to follow with one after this sinks in.
Ingredients include glycerin, shea butter, safflower oil, and plant extracts. There is hyaluronic acid to draw moisture to the skin, and the cream doesn't leave a sticky or greasy feeling behind. The scent isn't strong, just a gentle, natural fragrance.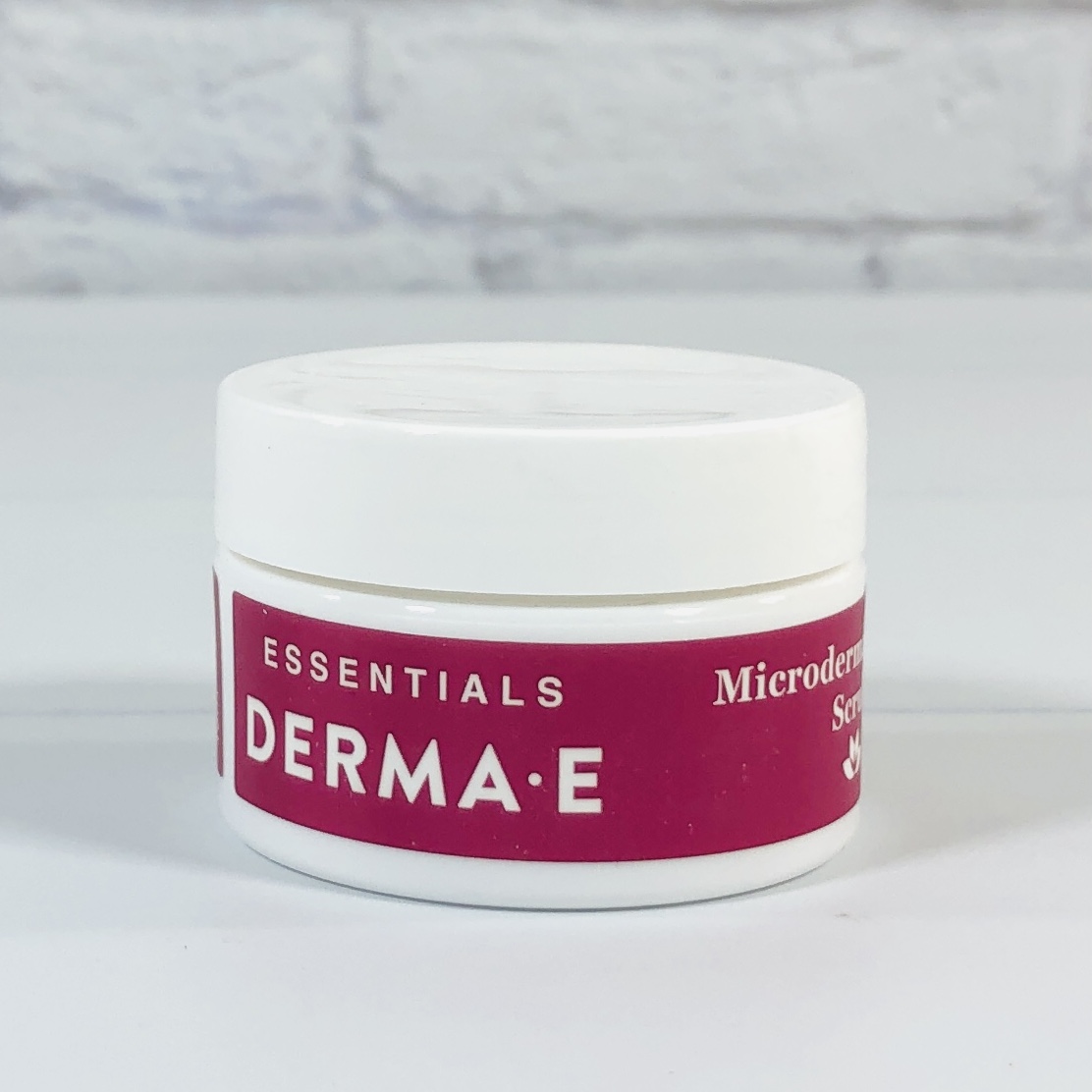 Derma E: Microdermabrasion Scrub Deluxe Sample ($5) I think this may be the first scrub I ever tried way back in the day and it can be harsh, make sure to use gentle strokes when applying. No, it's not going to give you anywhere near the same results as you would get in a doctor's office, I don't believe anything you use at home would do so.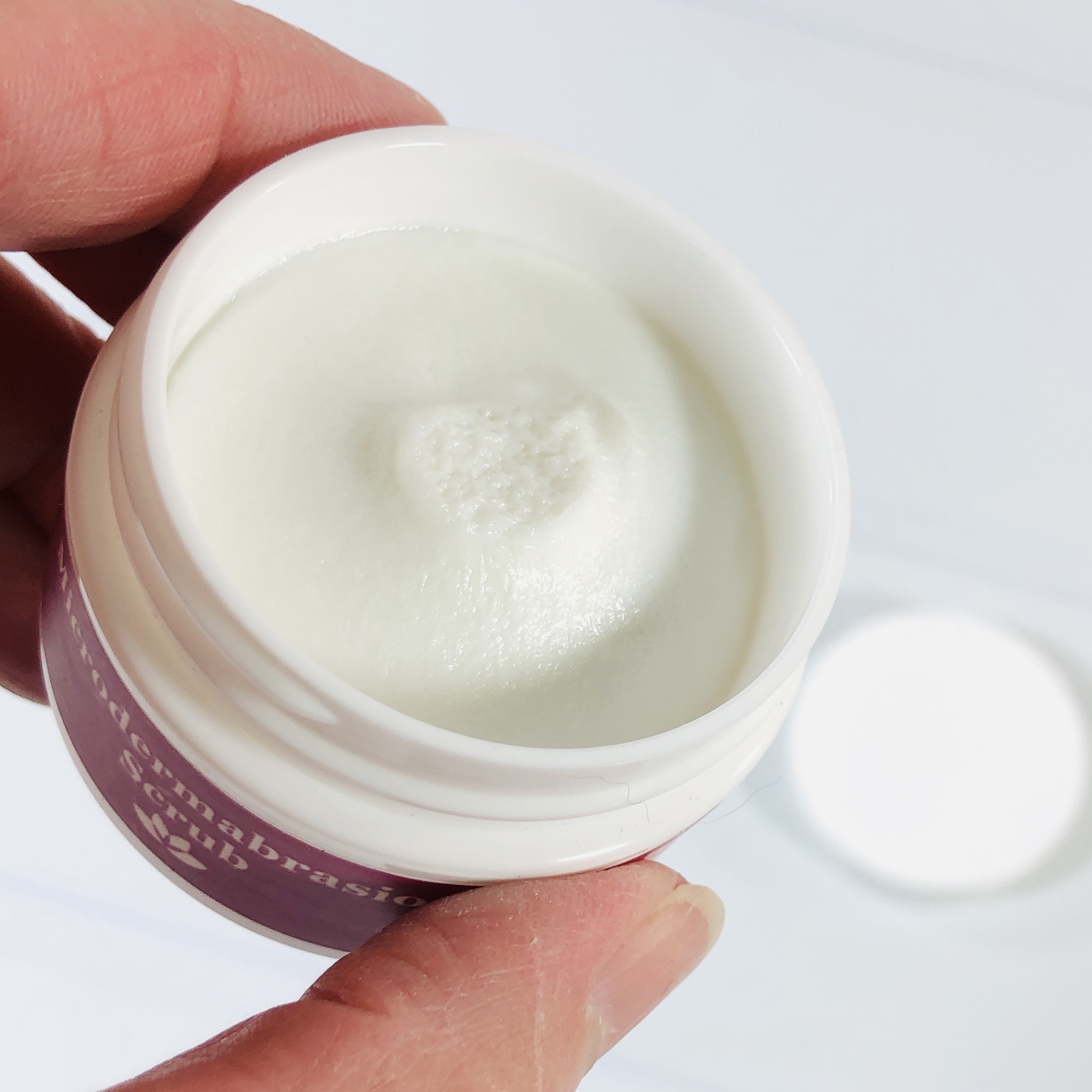 It has volcanic sand to provide a gritty texture and there are lots of citrus oils, which makes it smell nice. If you have sensitive skin I would pass this along to someone else or use it elsewhere, like on elbows or heels, it's really scrubby. It isn't going to improve the look of wrinkles or acne scars either, but it will make your skin feel baby soft afterwards.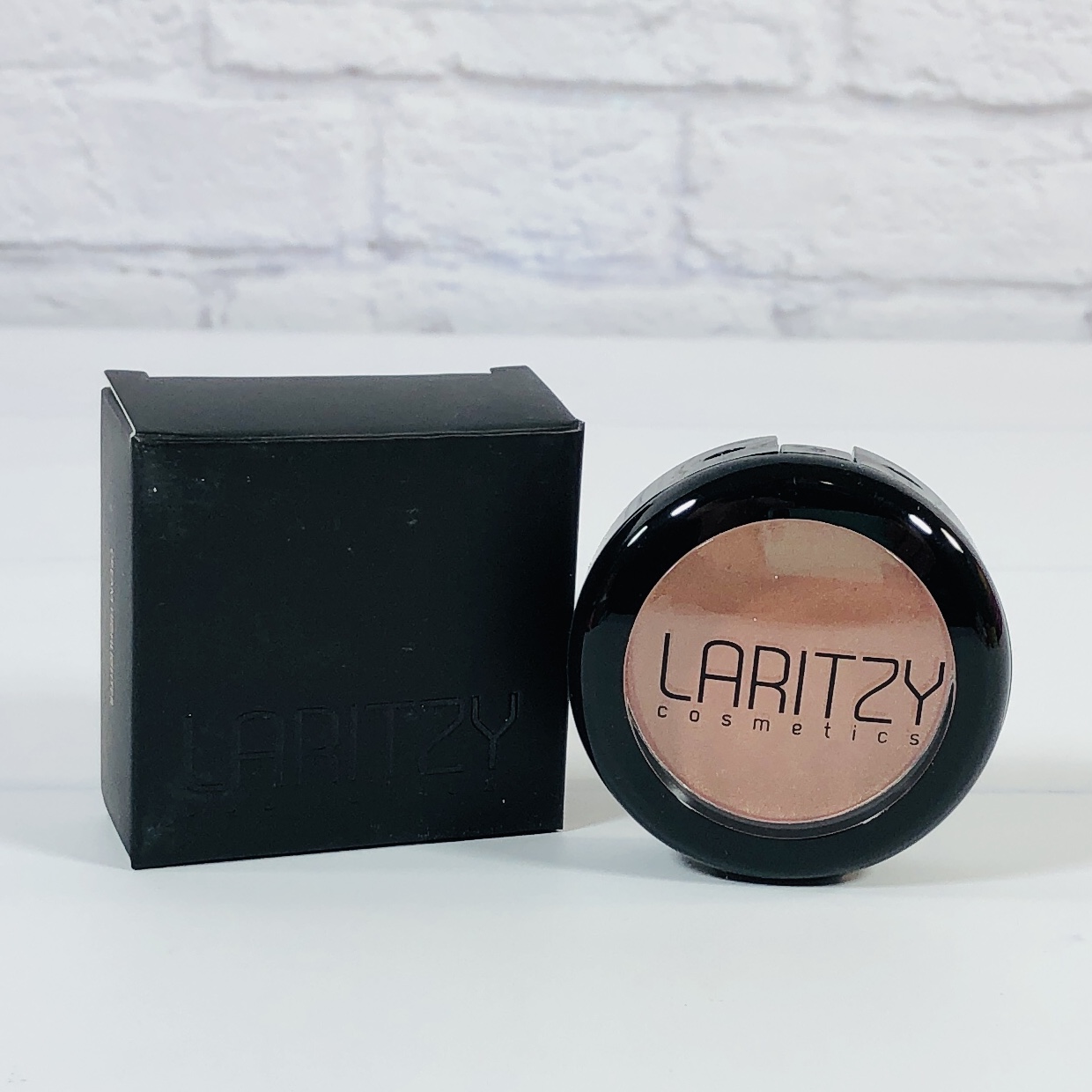 Laritzy Cosmetics Cream Highlighter in Fame There isn't a product with this name or in a similar compact on the Laritzy site so I am unsure of the value. If I go by the amount of product in this compared to the other highlighters on the site, then it works out to about $5.33.
Here are the ingredients.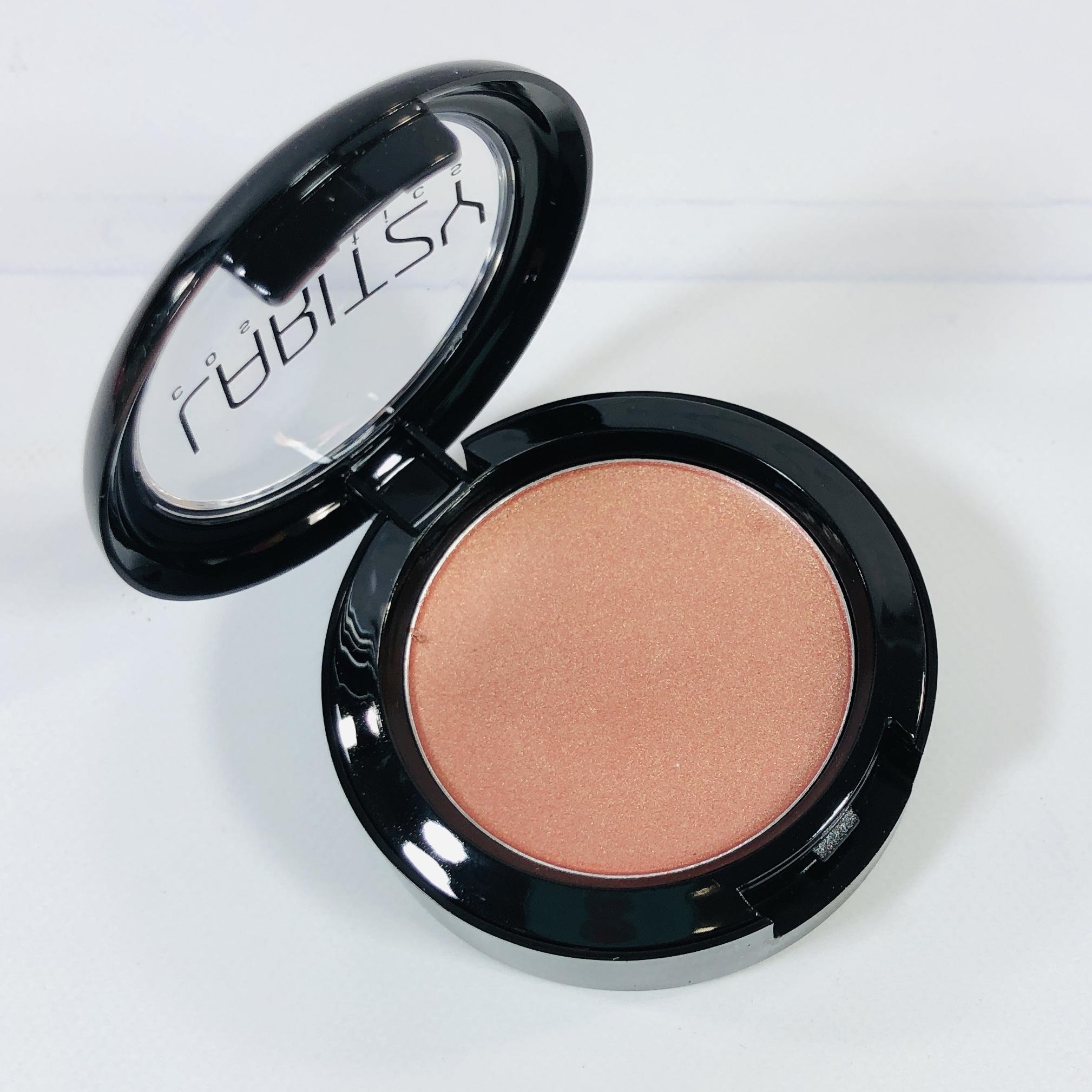 It's a highlighter but it looks darker than what I would normally imagine for this type of product. It goes on smoothly and I just used my finger to apply although you could always use a brush.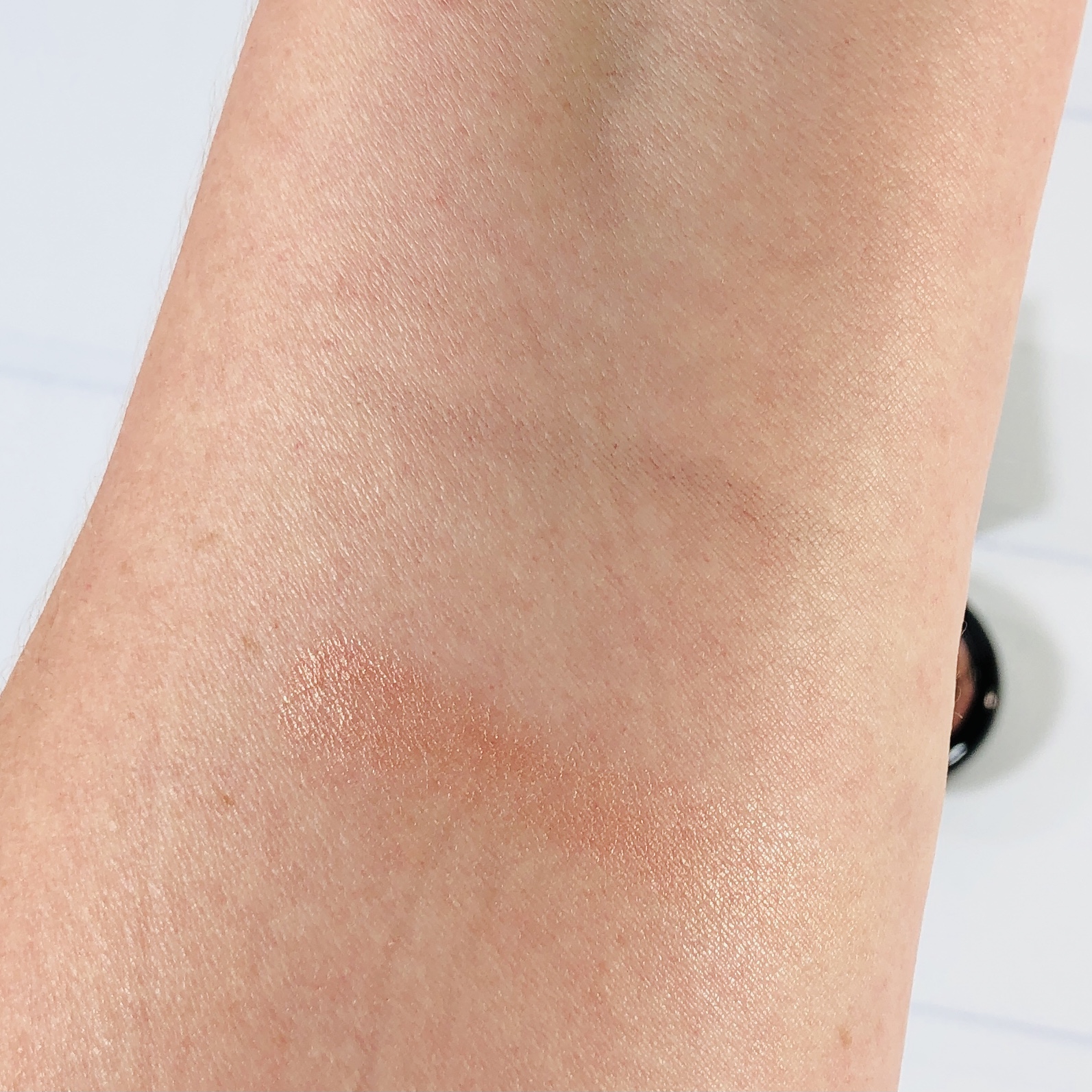 Here it is swatched. I didn't see much difference when using on my skin, but I think it might be more noticeable in the sun.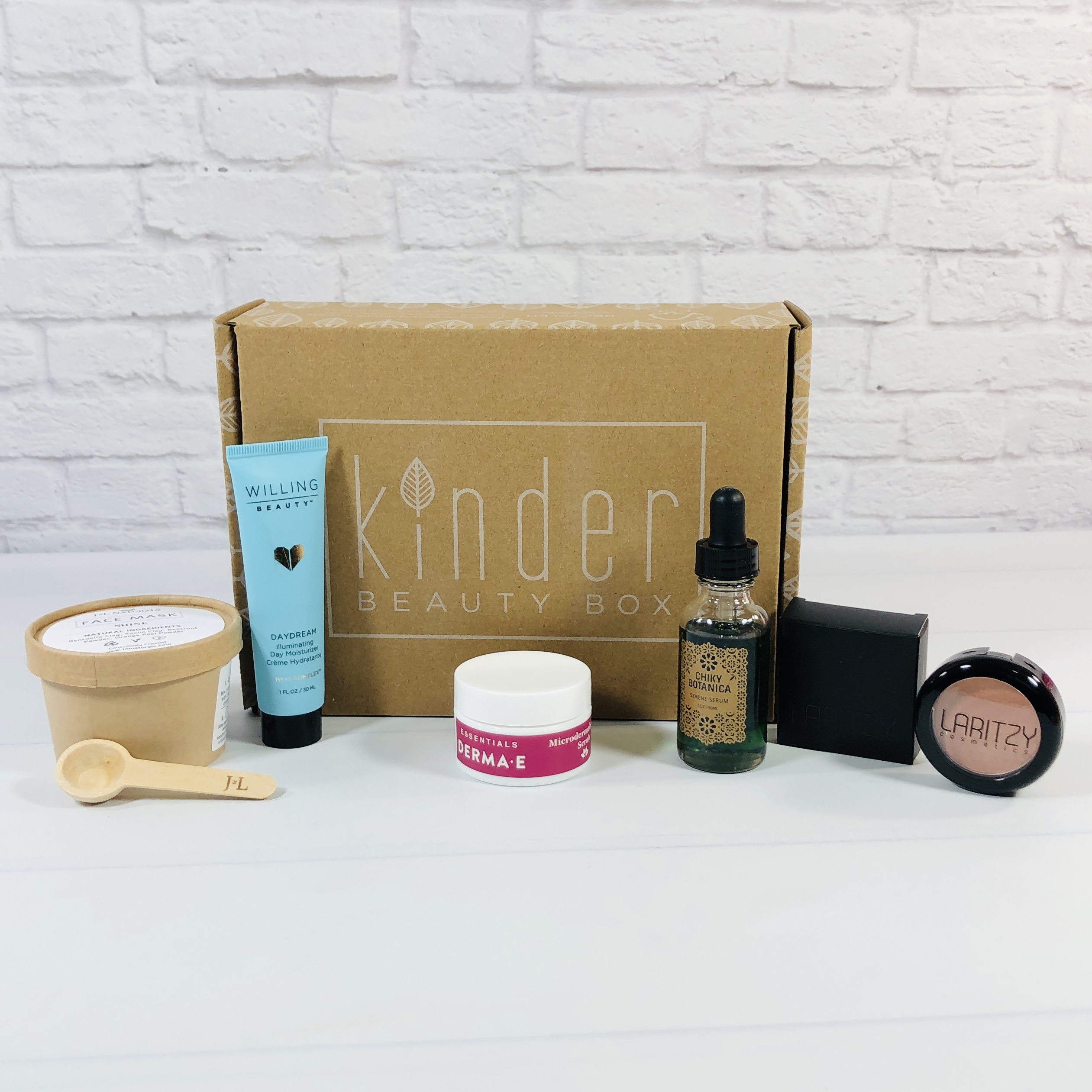 The March Shine On collection from Kinder Beauty Box is helping me put my best face forward as I step into spring! Every product here is meant to be used on the face. I can start with a mask or scrub, follow with a serum or moisturizer, and then top it all off with a highlighter. Everything was easy to use and will last me for quite some time to come. The value for this assortment is around $105, not including the highlighter!
What do you think of Kinder Beauty Box?