We have the latest shipping update for the ZERO-WASTE JourneeBox by Kevia!
Dear Journeers,

We are so excited and have great news to share with you! Our Zero Waste pieces, shipped from around the world, are arriving to our Portland, OR headquarter facilities as we speak. We are very close to shipping out your beautiful JourneeBox to you! We, like many e-commerce retailers during this global health crisis, have had unparalleled challenges with international shipping from our various supply channels. This New York Times article published over the weekend gives a greater context to some of those challenges we've seen first-hand.

We will continue to communicate diligently with our vendors, carriers, and logistics partners until the moment your JourneeBox arrives at your door, which we hope will be in the coming weeks.

We are so very sorry that this delay has been much longer than any of us had anticipated. We deeply thank you for your support and patience. Please look for another email update from us next week.

Journee well — Kevia Jeffrey-West and The JourneeBox Team

If you any questions or inquiries, please contact [email protected]
We also have the first spoiler for the next JourneeBox!
It's the Kyoto, Japan Box! 
Our next JourneeBox takes us across the sea to the "land of the rising sun": Kyoto, Japan. Cherry blossoms, koi ponds, and zen temples await! We visit reverent bamboo forests, bustling bullet train stations, and quiet back alley markets.
Each box will include:
Kyō Ceramic Platter
The first spoiler for this Journee is the Kyo Ceramic Platter! Ceramics from Kyoto, known as Kyo ware, have been famous for their color and beauty for hundreds of years. This platter is inspired by that legacy, which continues today!
See all our JourneeBox reviews to find out more!
About JourneeBox: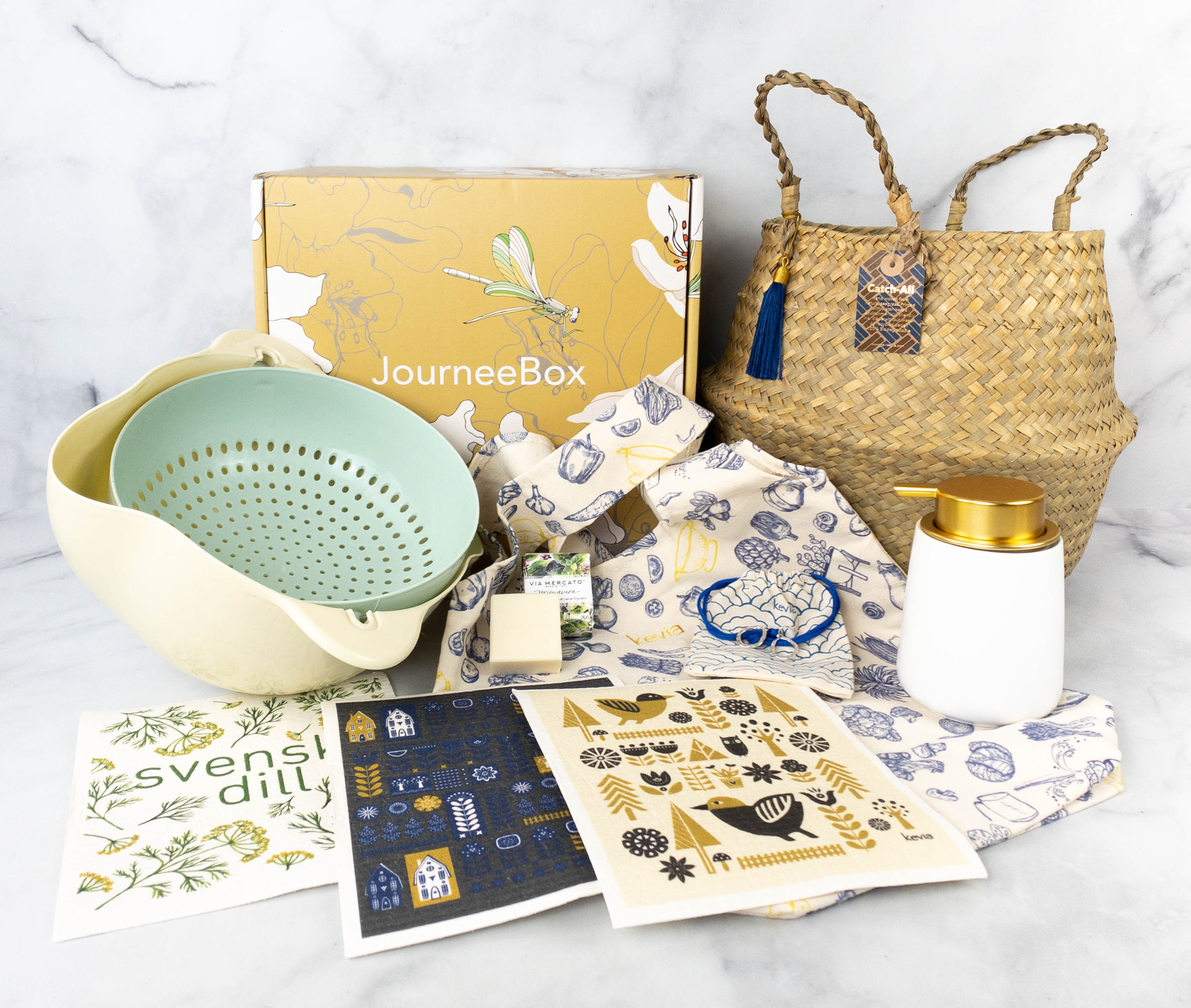 Each JourneeBox contains specially designed travel and nature-inspired accessories, home, beauty and apparel goods; delivered to you four times a year. The box is made up of $250+ worth of ethically-made, sustainable designer goods for only $219.99 a  year ($54.99 per box).
What do you think of the JourneeBox spoiler?