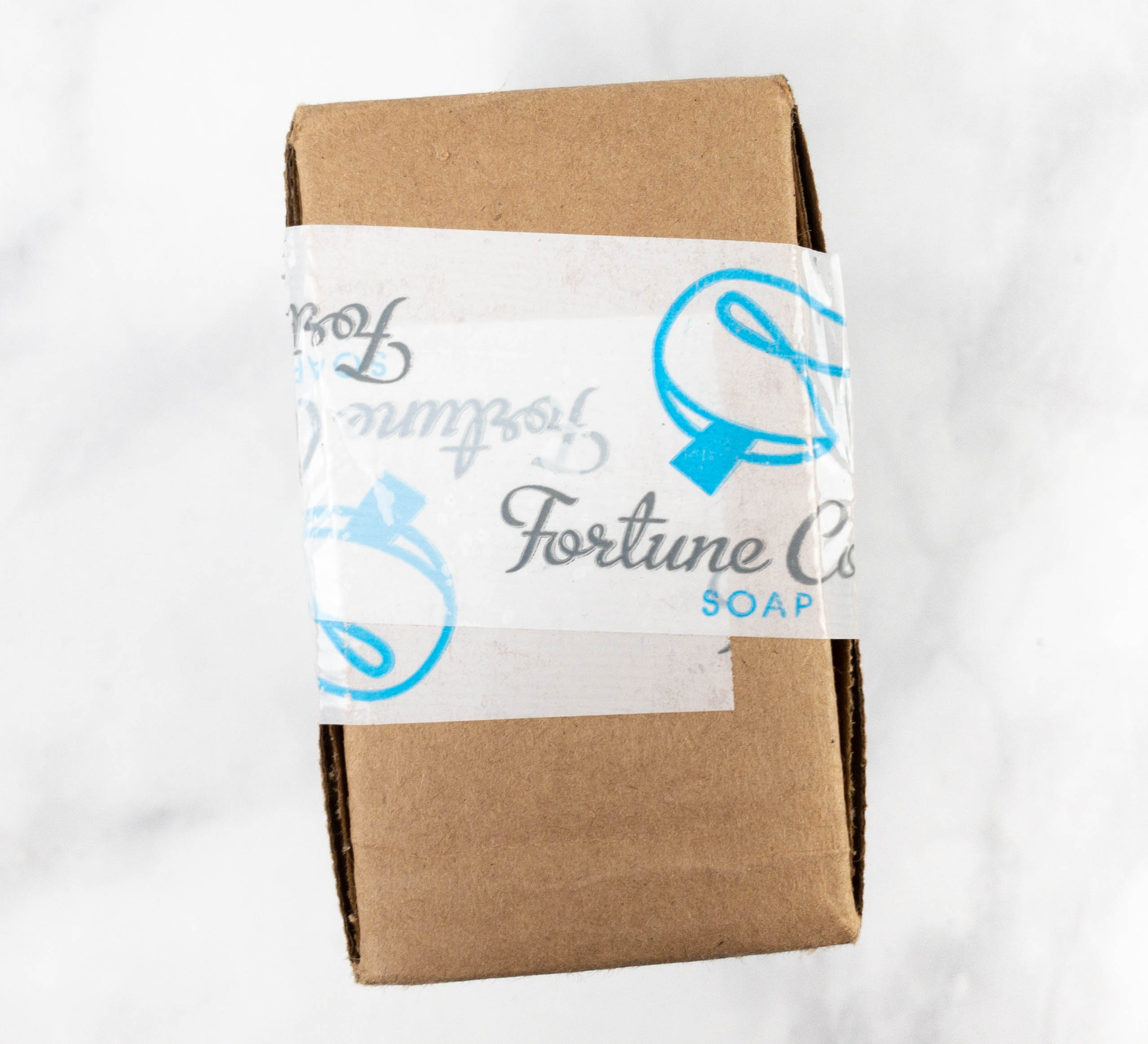 The FCS of the Month Club is a monthly subscription from Fortune Cookie Soap that features goodies from FCS. The box is now $16.95 a month with free shipping. You can also subscribe just quarterly. With your subscription you'll also receive a $10 coupon to FCS. Their shipping is $7.95, so it's a bit of a discount if you want to purchase a full-size item.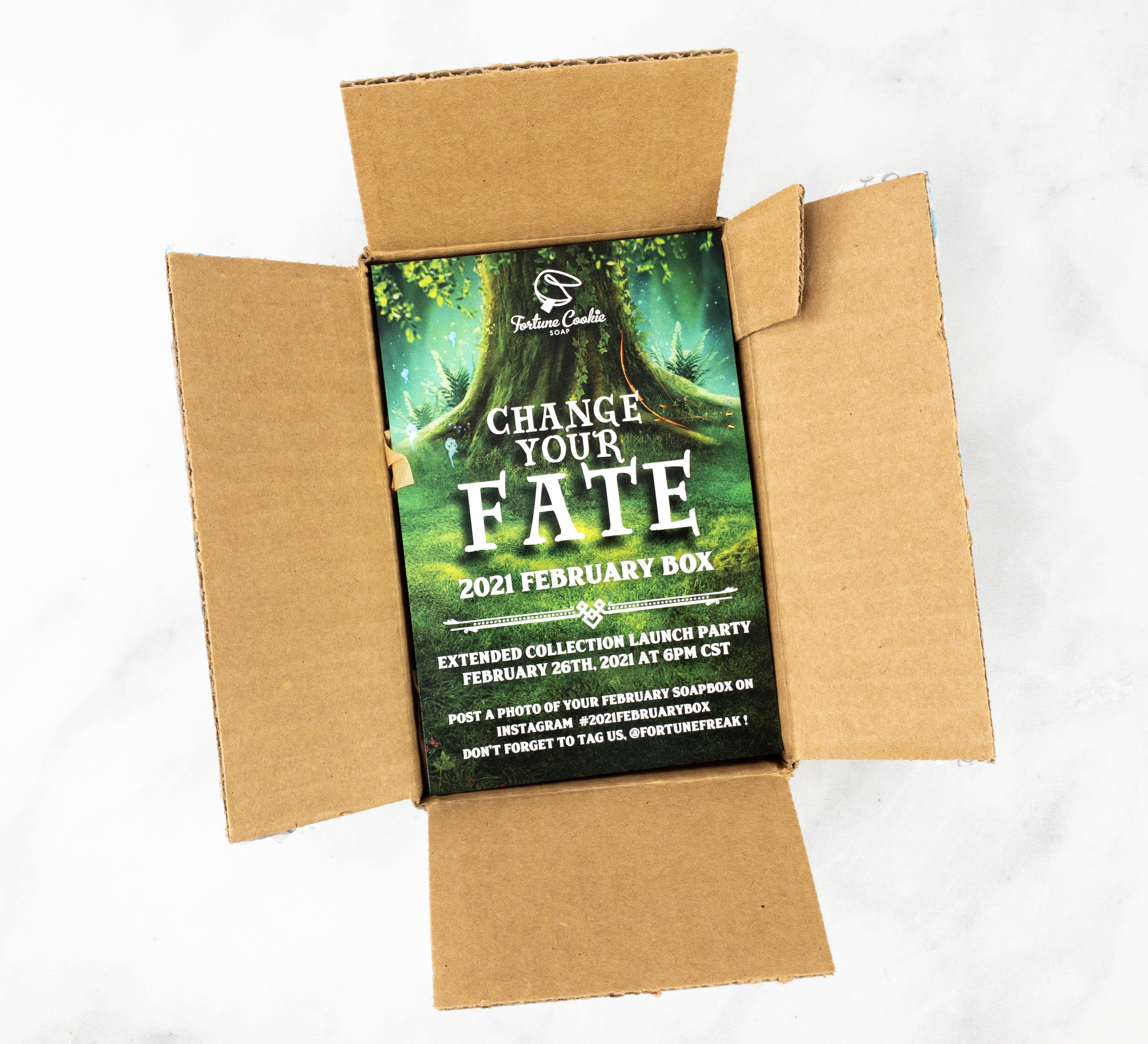 The box is well-packed, ensuring that the contents arrive in perfect condition.
There's a card on top of the items.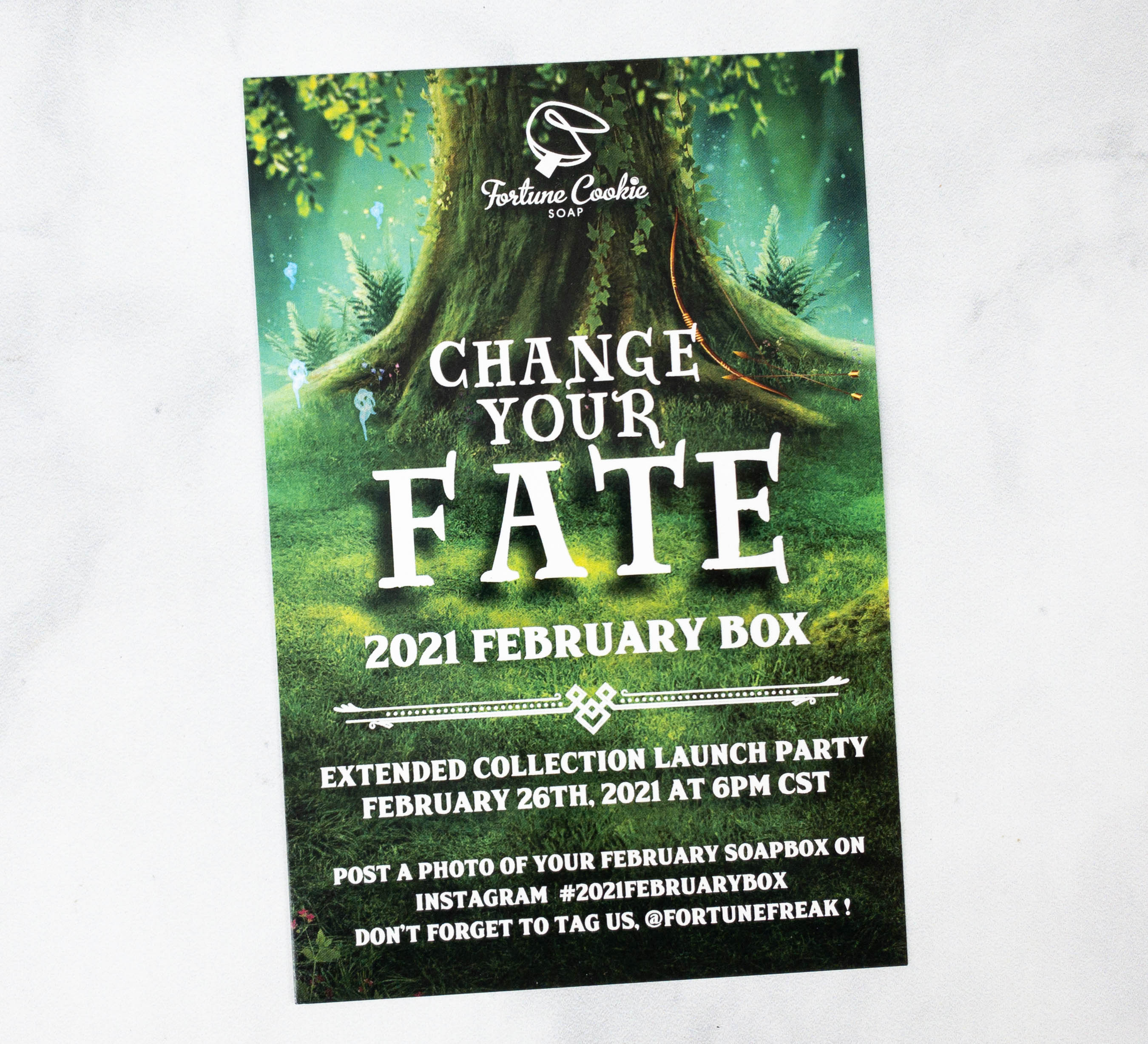 This month's theme is CHANGE YOUR FATE! It is inspired by the Disney film Brave!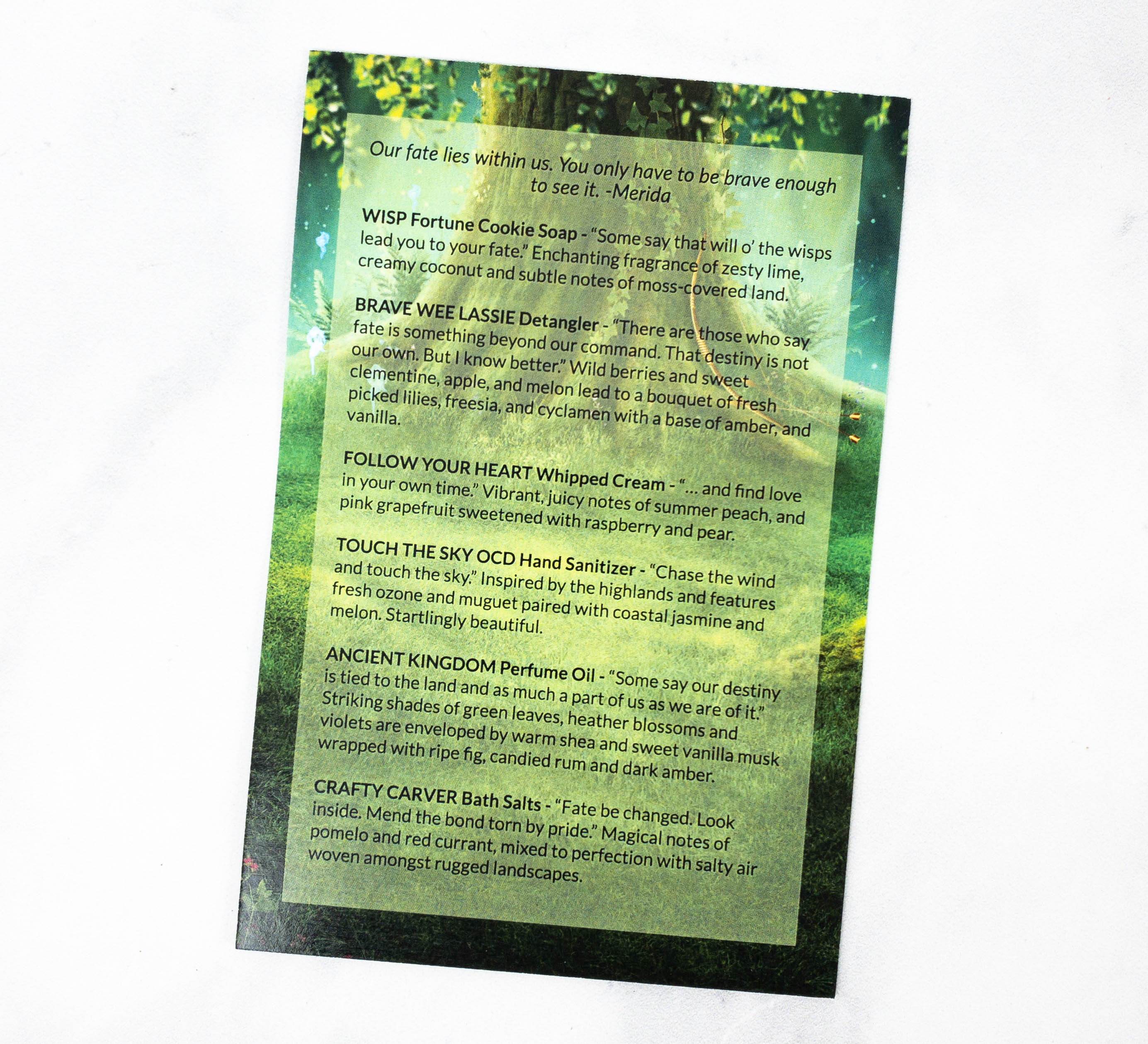 At the back of the card is a list of the items in the box, along with a brief description for each.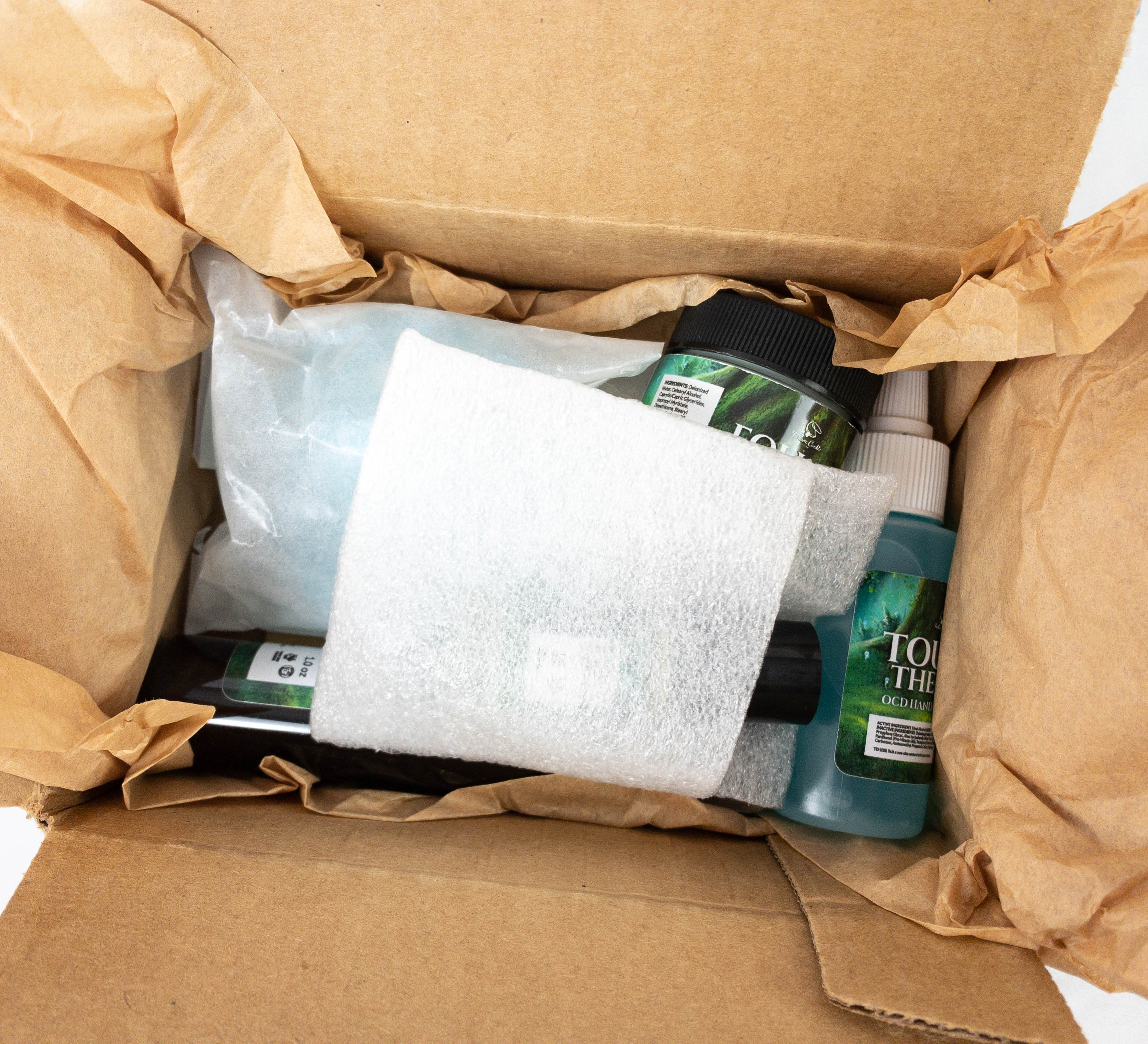 The items were also wrapped with paper.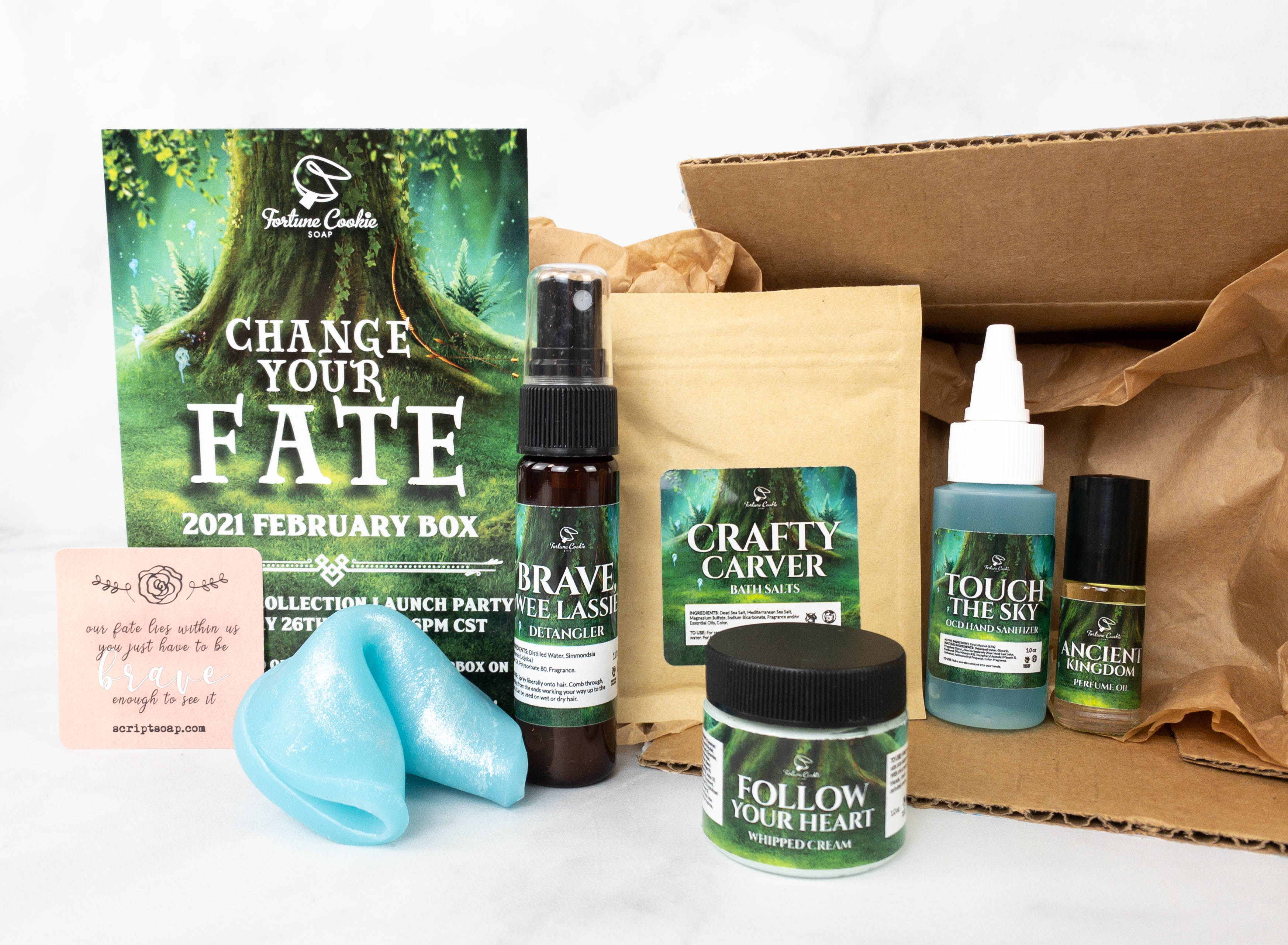 Everything in this month's box!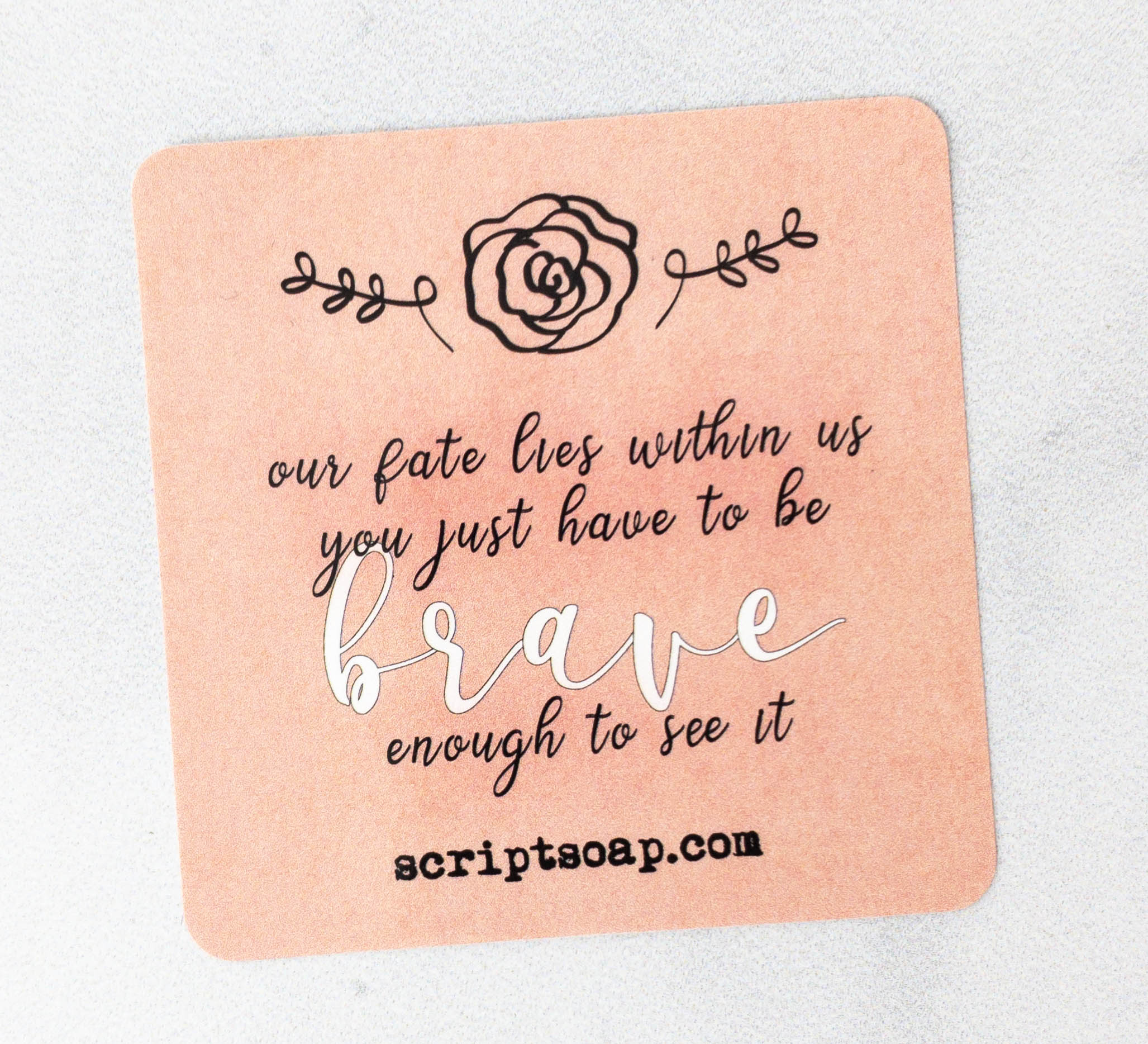 The little card says…
our fate lies within us you just have to be brave enough to see it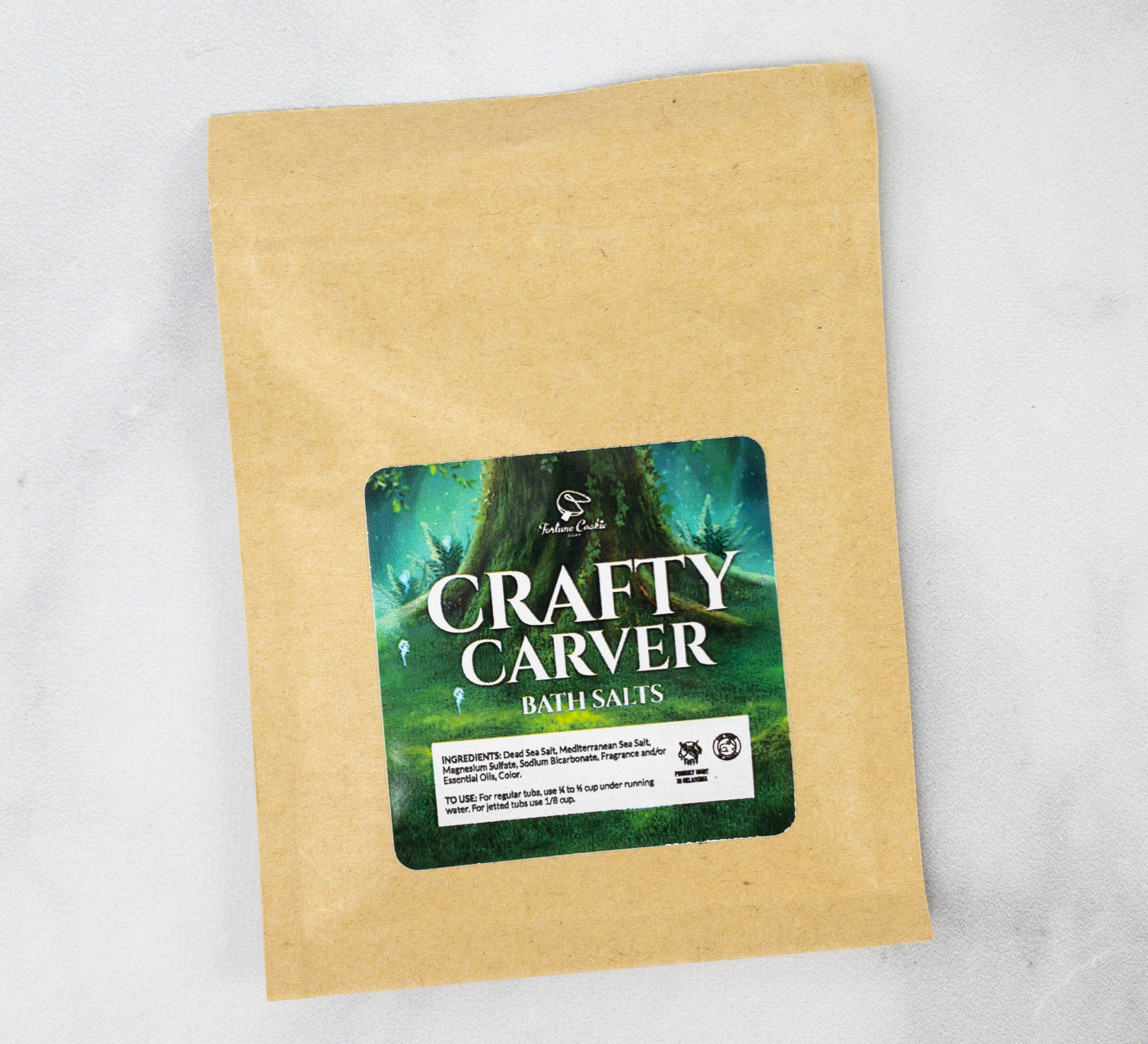 Crafty Carver Bath Salts. This pack of bath salts has a blend of Mediterranean and Dead Sea salts which are known to help ease and relax sore and tired muscles. It's even infused with the fruity scents of pomelo and red currant, making it more enjoyable. The name of this bath salt pack is also the nickname of the witch that Merida encountered in the Disney film Brave!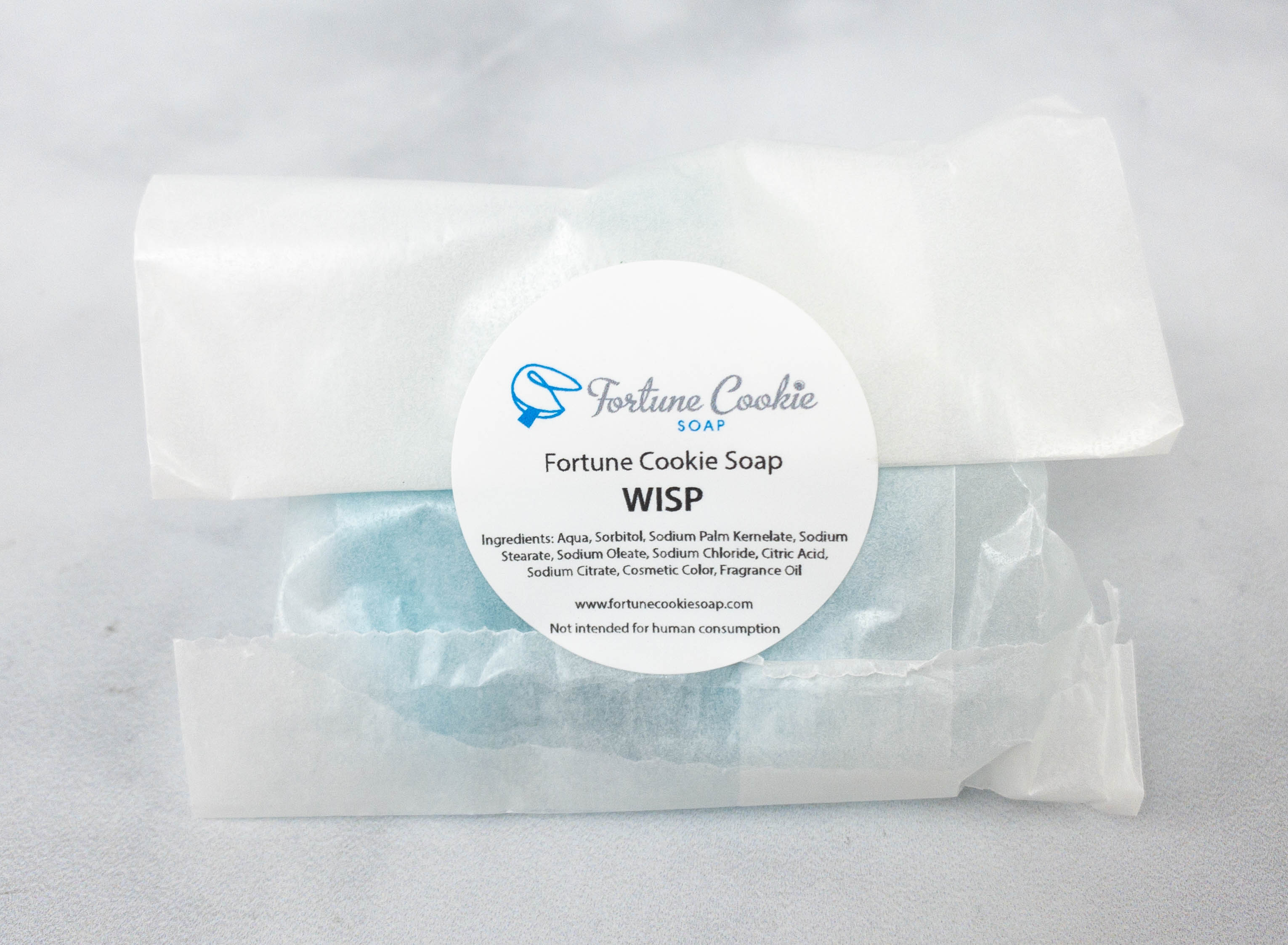 WISP Fortune Cookie Soap. The soap was wrapped in its own paper packaging, sealed with a sticker. It smells of coconut with a hint of zesty lime!
The fortune cookie soap is so pretty in light blue! In the movie, the wisps are also in blue and they represent past lives.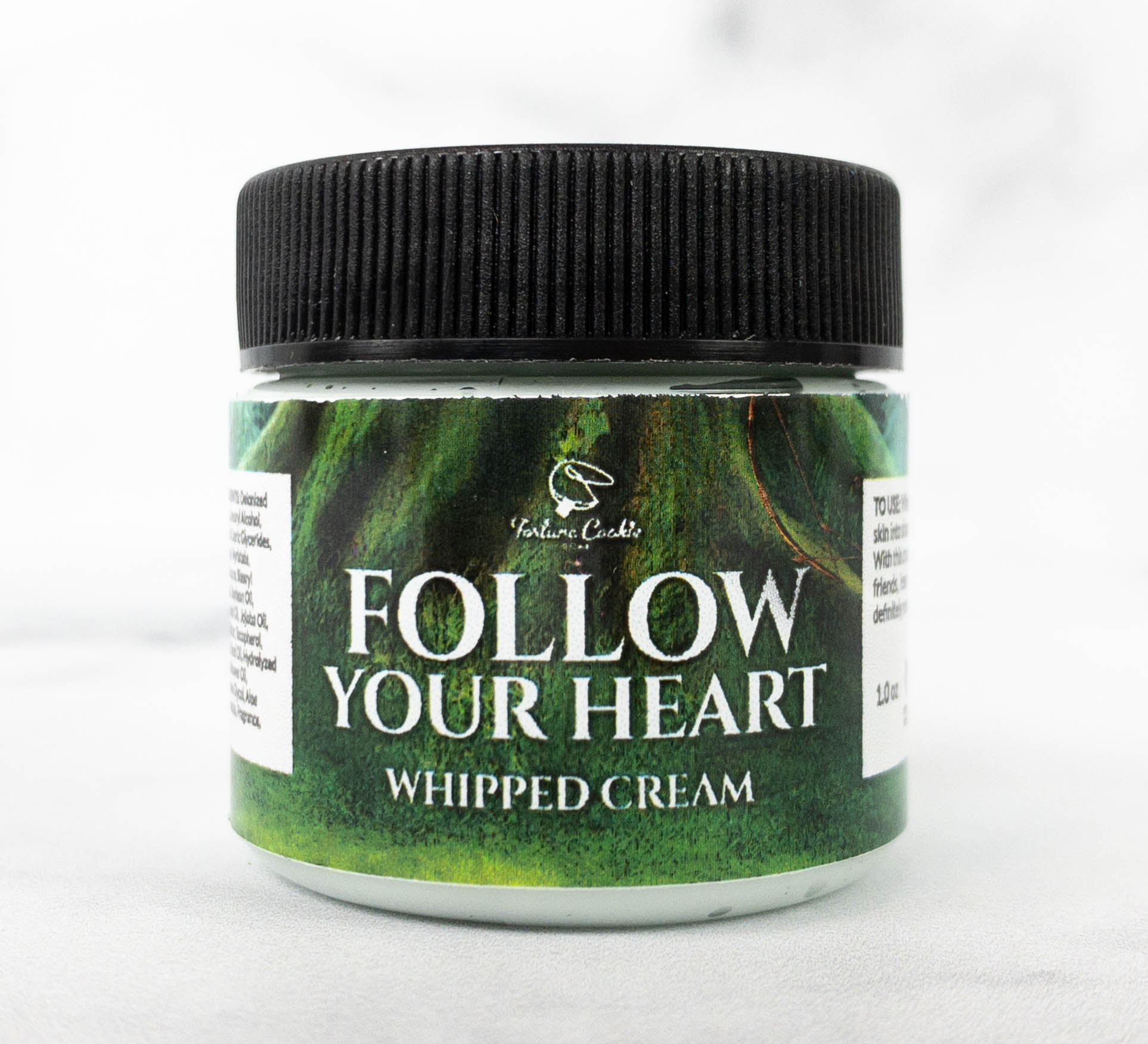 Follow Your Heart Whipped Cream. This whipped cream is perfect for applying after shower, locking in moisture and keeping the skin smooth and soft all day. Scent notes include summer peach, pink grapefruit, raspberry, and pear! Also, its name reminds me of the scene where Merida asked the lords' sons to write their own stories and follow their hearts!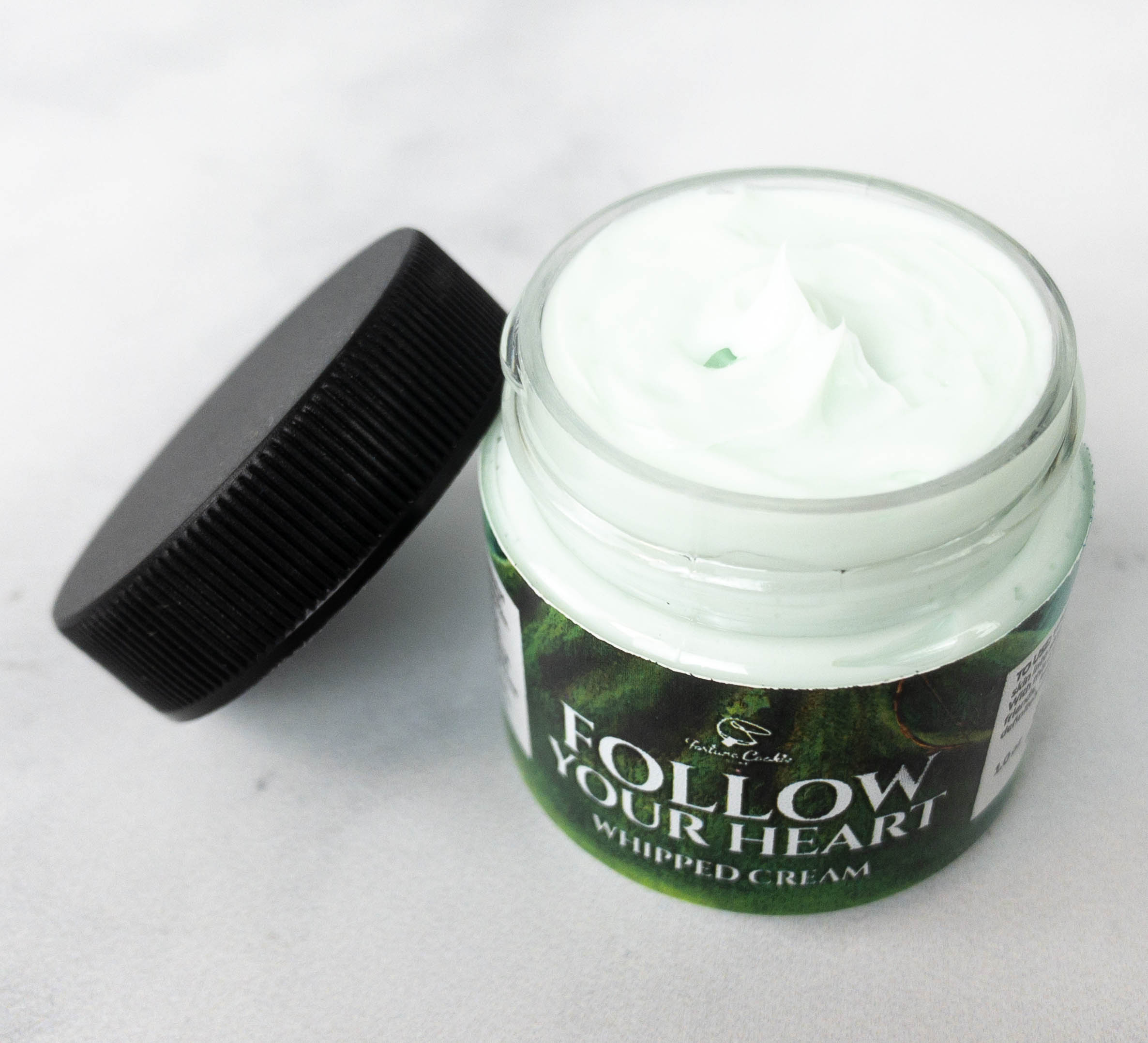 A small amount goes a long way so I think this tub can last me for a long time. Also, the cream gets easily absorbed by my skin and doesn't leave me feeling greasy afterward.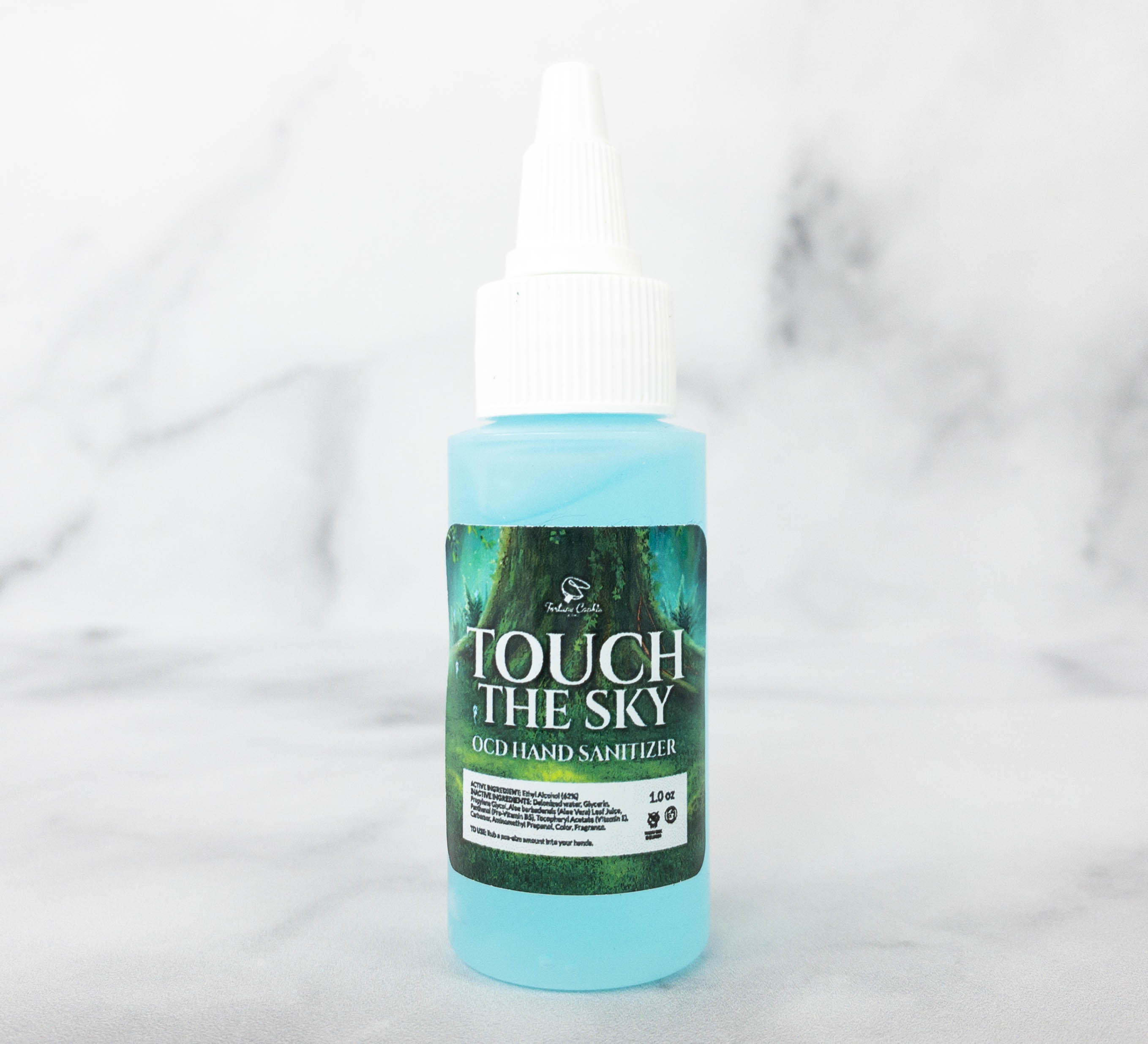 Touch The Sky OCD Hand Sanitizer. FCS has been including a hand sanitizer in their boxes for the past few months and I'm all for it. This one is made with 62% ethyl alcohol and scent notes include fresh ozone, muguet, coastal jasmine, and melon. Unlike regular sanitizers, this one doesn't dry out my hands. The name of the sanitizer is the same as one of Brave's OSTs, Touch The Sky!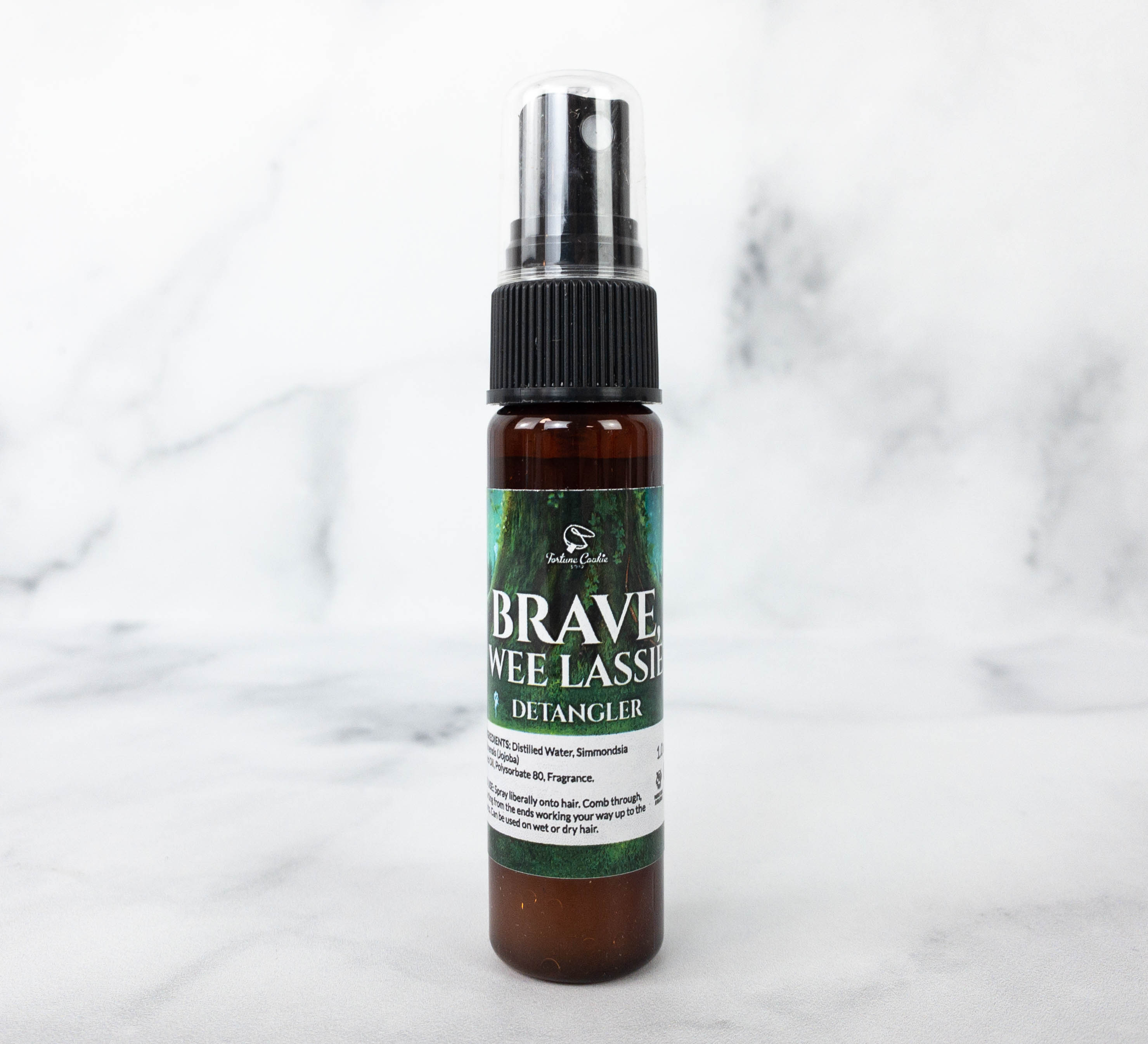 Brave Wee Lassie Detangler. This hair detangler is definitely a tribute to Merida herself! To use, spritz it on damp hair and comb through to tame the unruly frizz. Scent notes inbclude wild berries, sweet clementine, apple, and melon, along with a floral blend of fresh lilies, freesia, and cyclamen. At the base is vanilla and amber. This product can be used for all hair types and what's even better is that it contains jojoba seed oil that helps strengthen and support natural hair growth!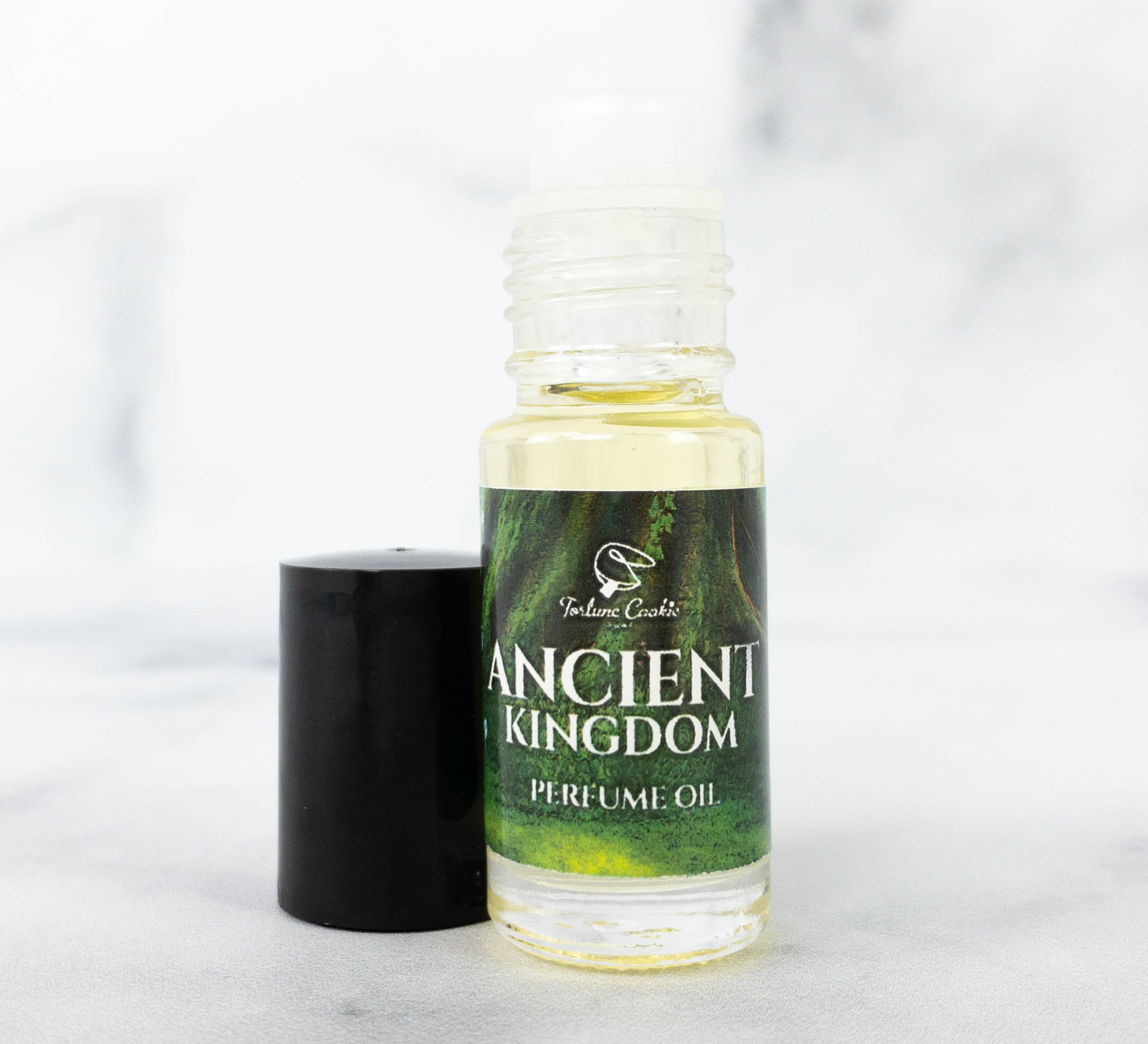 Ancient Kingdom Perfume Oil. This perfume oil that has a warm and musky scent, with scent notes of green leaves, heather blossoms, and violets, mixed with warm shea and sweet vanilla musk and a base of ripe fig, candied rum, and dark amber. It's really subtle when applied but it lasts the whole day. All you have to do is to apply it to pressure points such as the back of your neck and your wrists! The perfume oil is named after the Ancient Kingdom which Merida visited!
I love this Brave-themed FCS The Soap Box because I also love the movie, most especially its strong and courageous protagonist, Merida. The scented products are pretty useful, which includes bath salts, a sanitizer, a whipped cream, a perfume oil, a soap, and a detangler. My favorite is the bath salts because it's soothing and its fruity notes are right up my alley! The hand sanitizer is also great to bring wherever I go to help keep my hands clean all the time. I always get good value for my money with this box and I'm happy! If you're looking to try scented products, this subscription is fun to try! They have great quality products and their monthly themes that pay tribute to various movies and franchises are always well-thought-out.
What do you think of this month's FCS The Soap Box?
Visit Fortune Cookie Soaps – The Soap Box to subscribe or find out more!