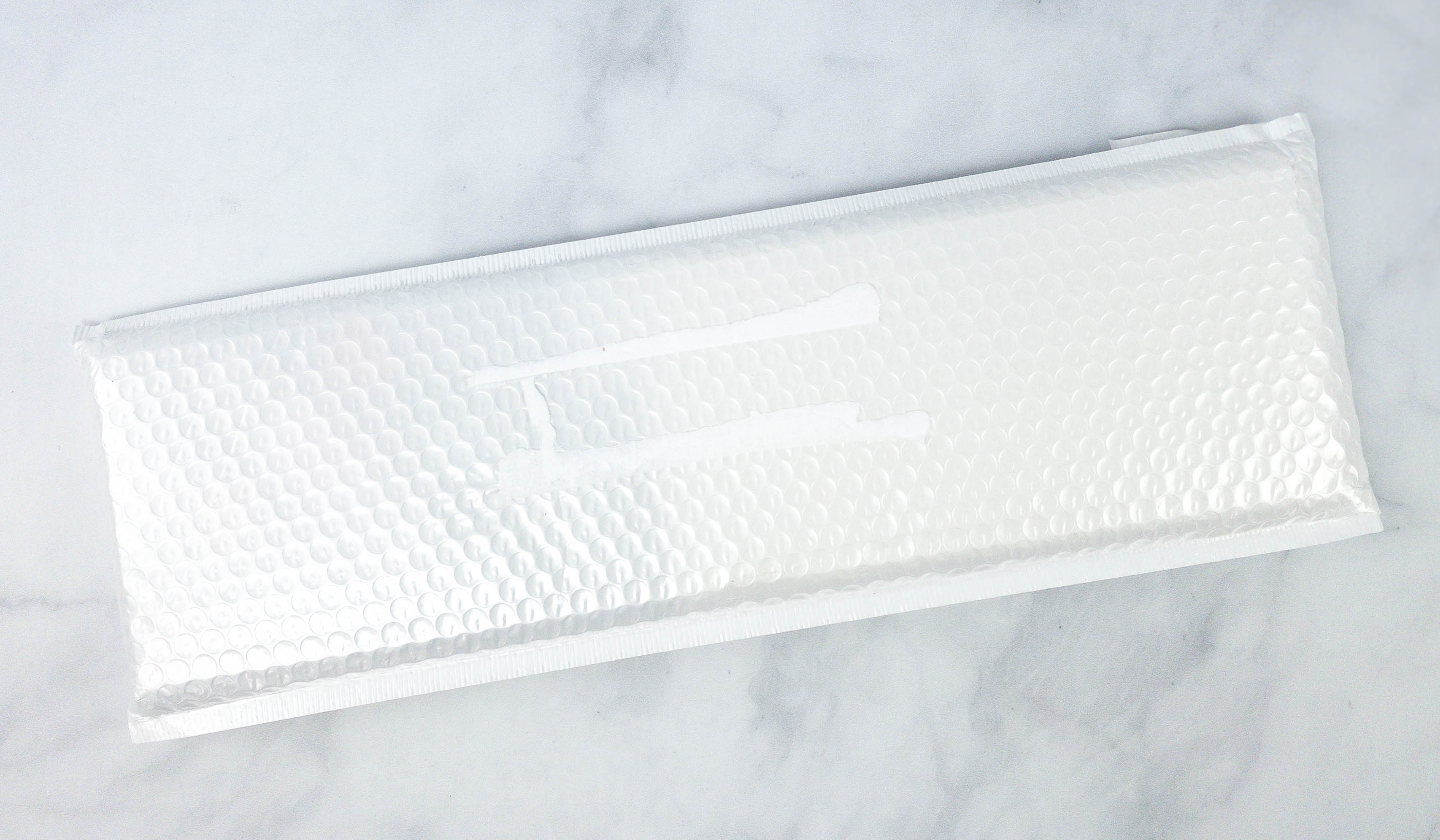 Annie's Creative Woman Kit-of-the-Month Club sends new DIY craft projects monthly! Each kit includes most of the items you'll need to complete the project, plus easy-to-follow instructions. All you'll need from home are common household items like glue and scissors! Some crafts you can expect from this subscription are painting, needlecrafts, beading, candle and soap making, mixed-media crafts, and more! It costs $19.99 a month, plus $5.95 postage and processing ($6.95 in Canada).
DEAL: Get 50% off your first month! Use this link and coupon code HELLO.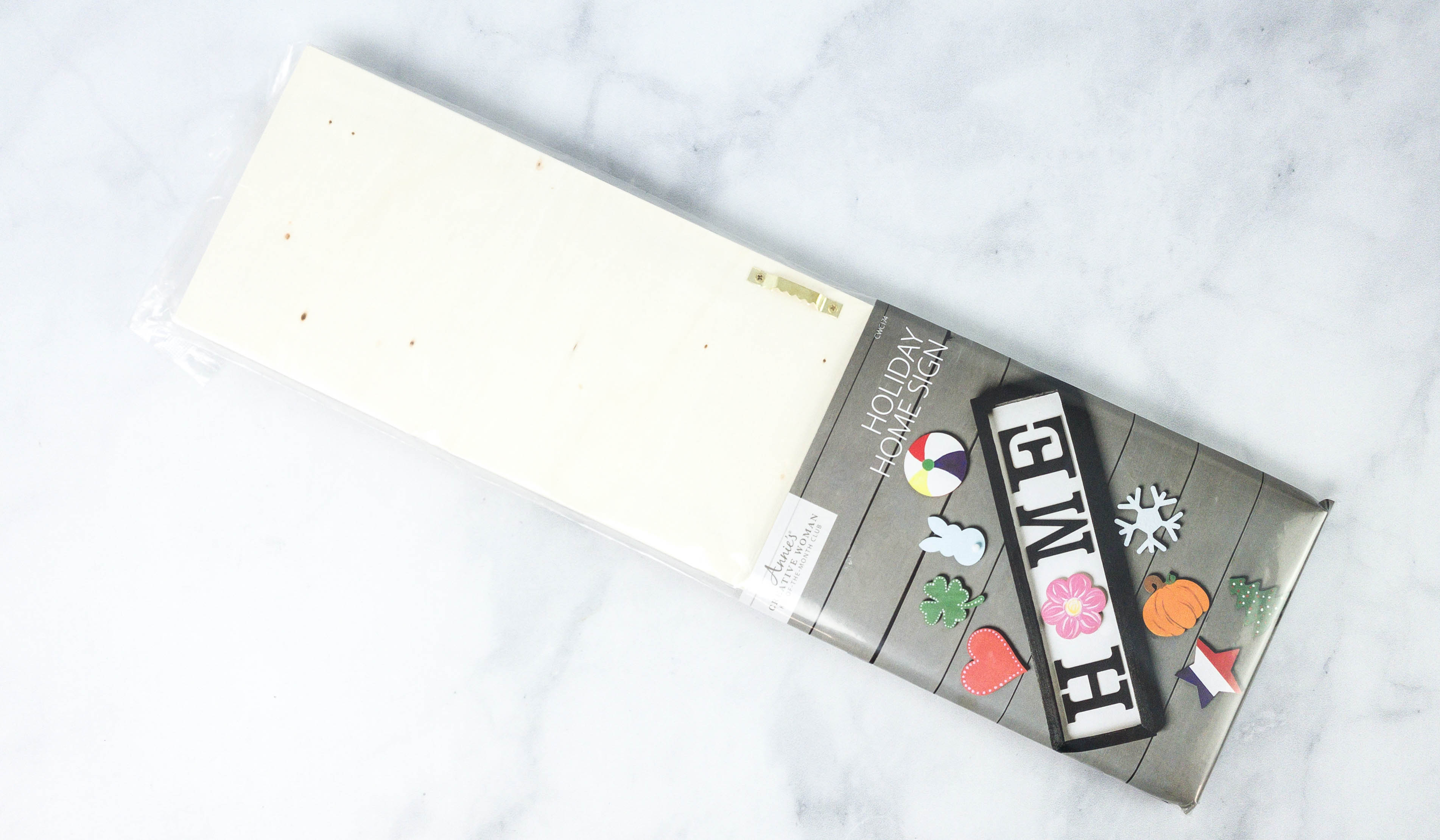 The kit itself was packed in plastic.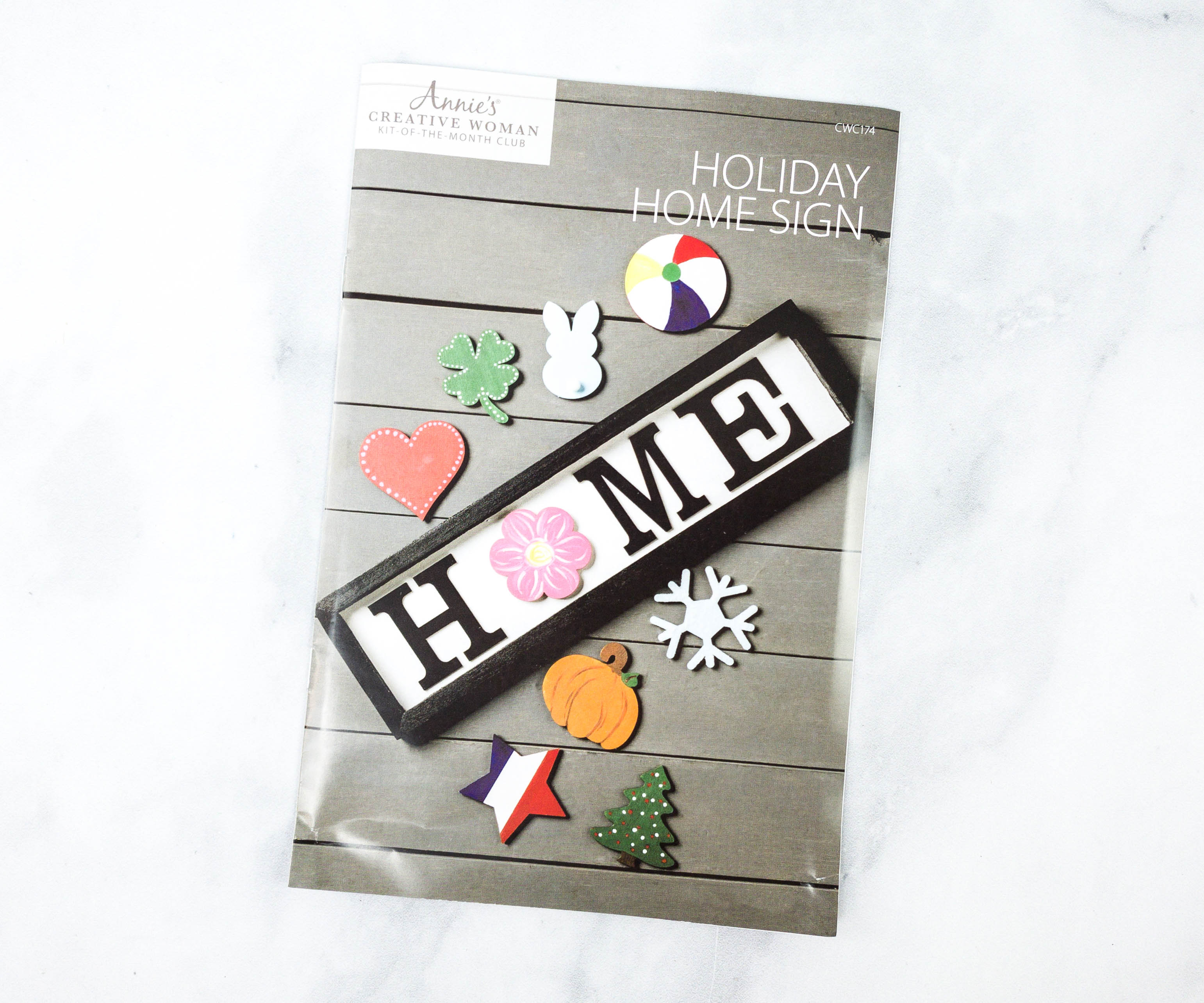 There's a mini booklet that shows what the finished product is supposed to look like. This time, I'm making a Holiday Home Sign.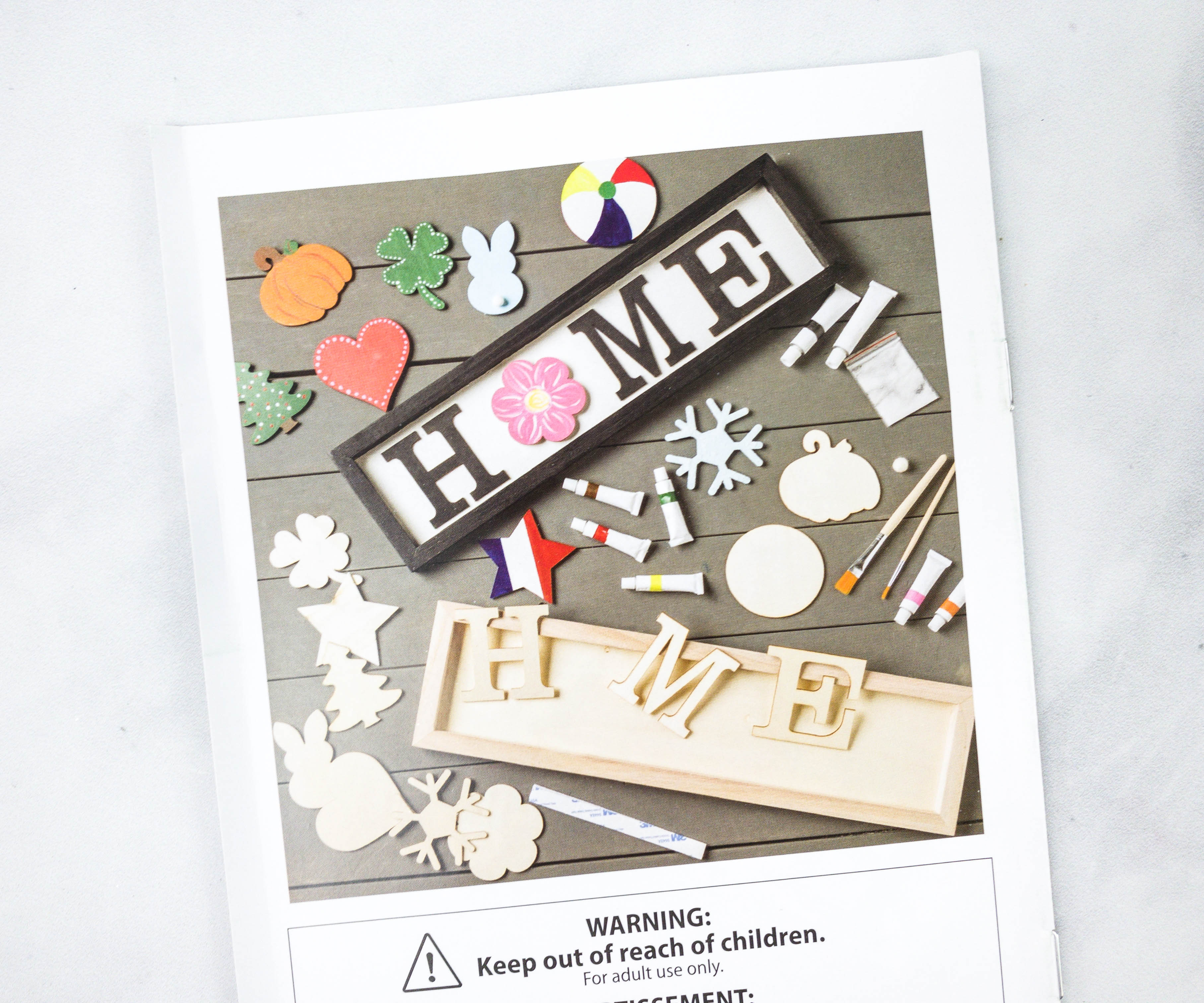 At the back, there's a photo of all the materials in the kit.
The booklet lists all the items included in the kit, plus the items needed from home. There are helpful hints as well, so you can make the project with ease.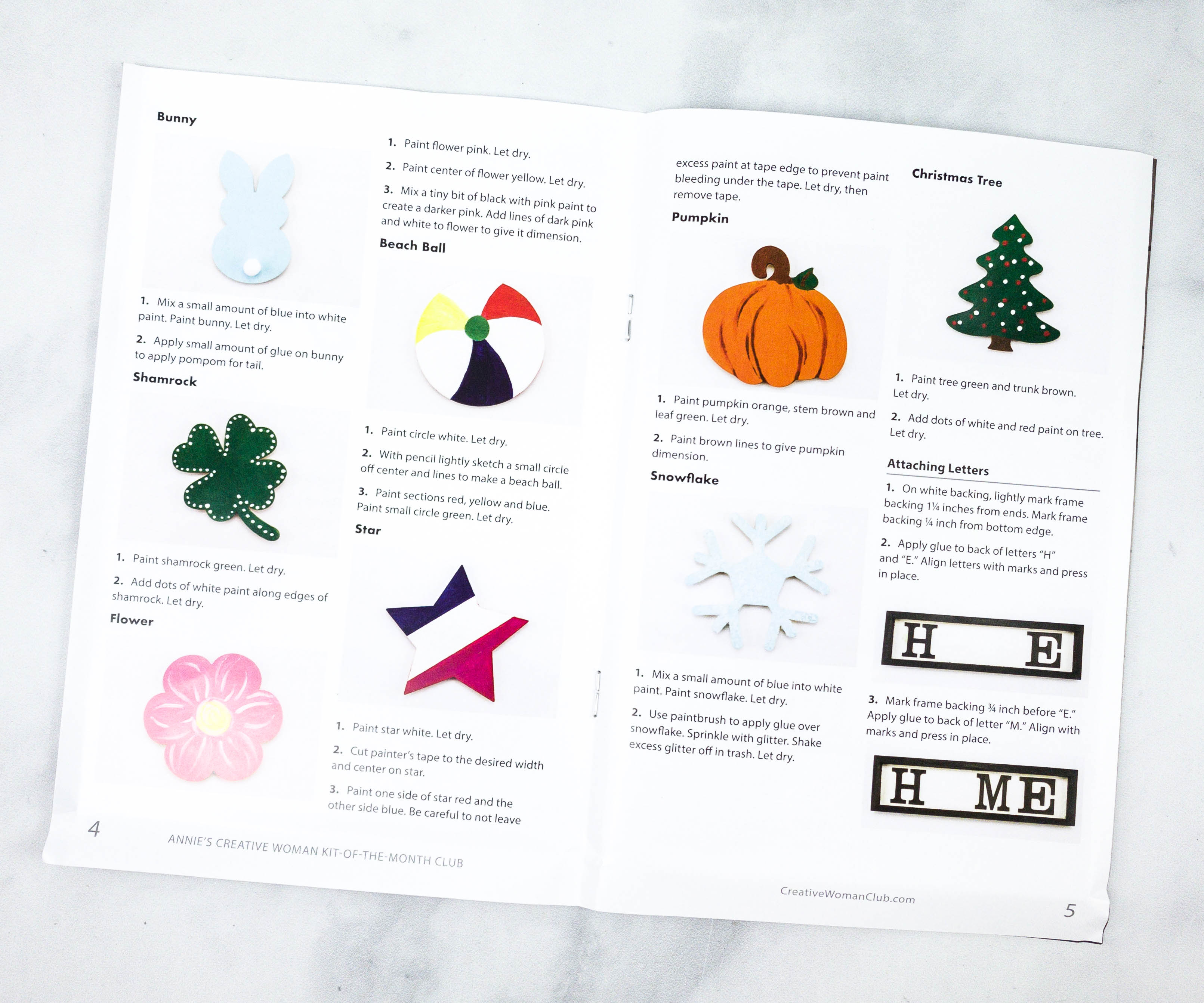 Painting instructions for the holiday cutouts are also provided. I'm excited to start this project!
The step-by-step instructions are easy to follow. It's even guided by photos, so it's hard to go wrong.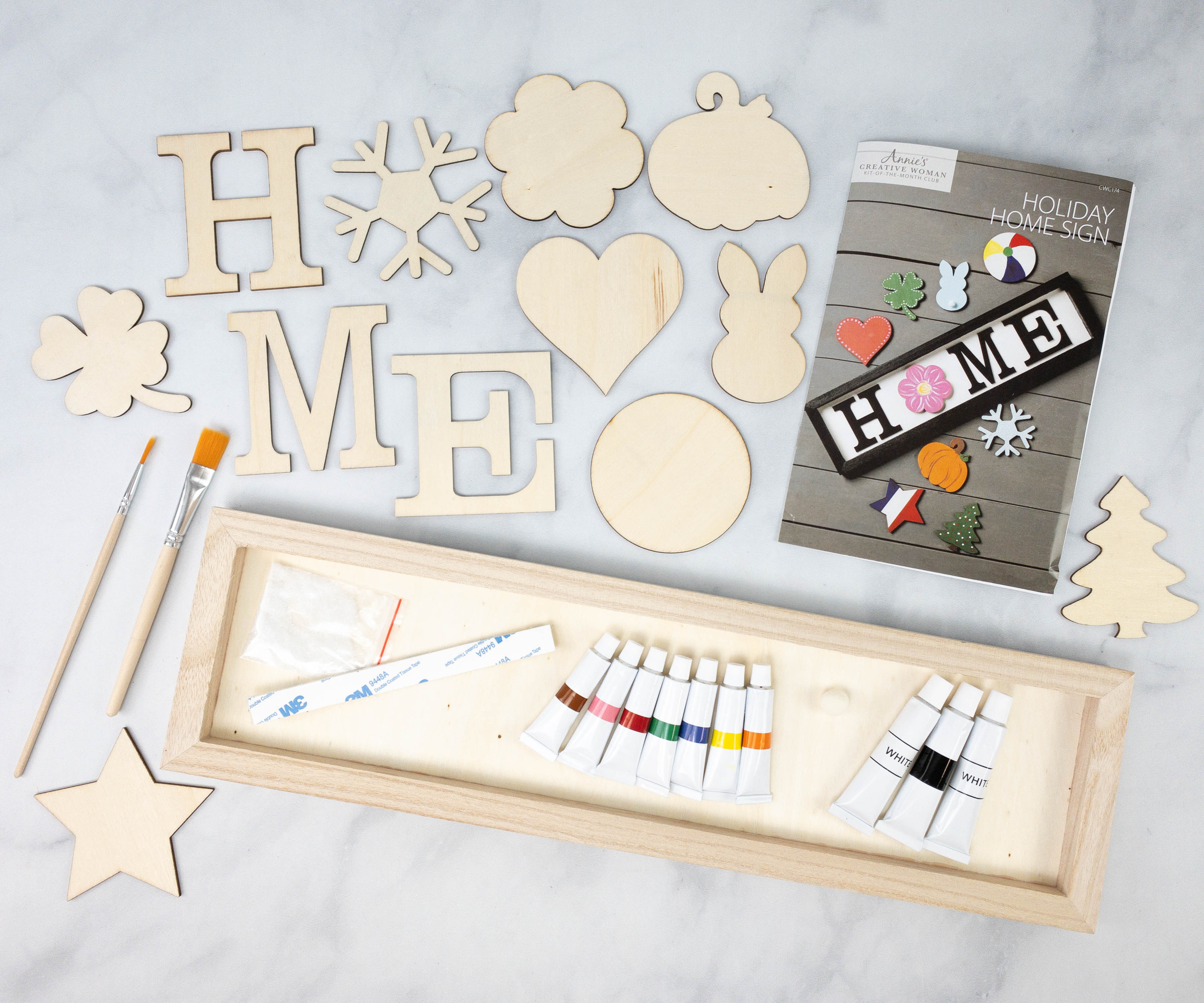 Everything in my box!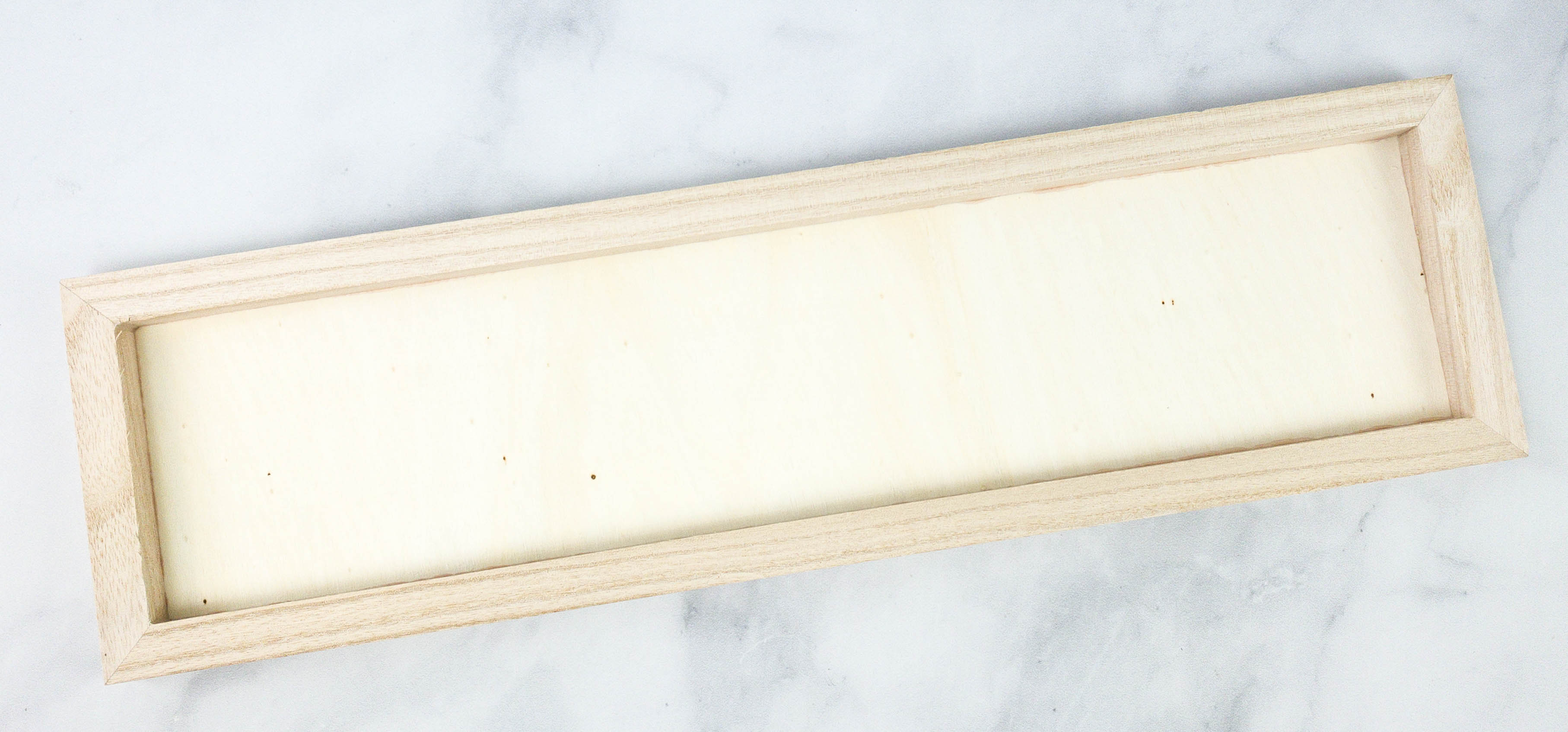 For this month's project, they sent a wood frame and it's already assembled.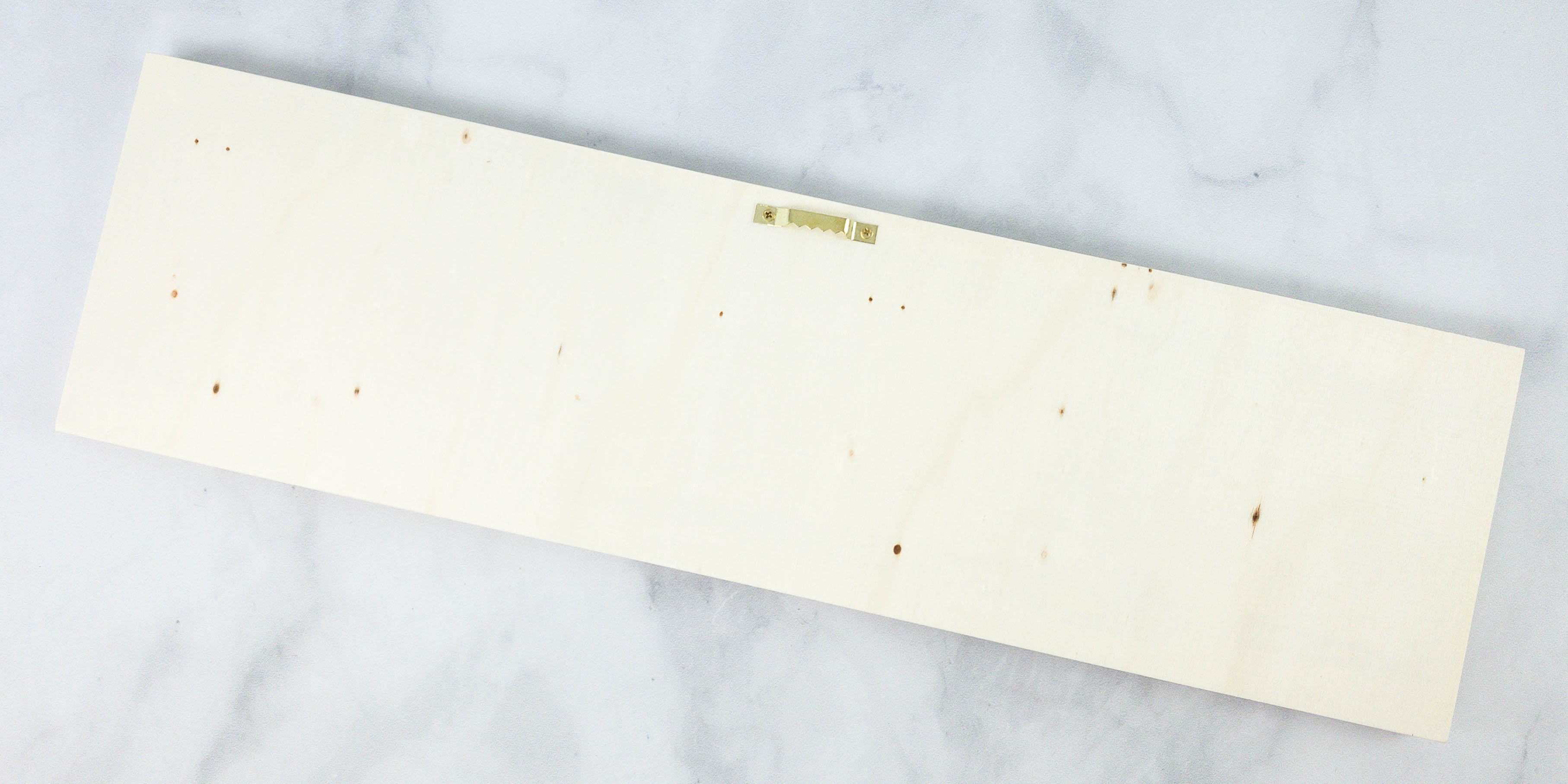 Even the sawtooth hook for hanging is installed.
I also received the painting tubes for the wood frame. There are two white paint tubes, one black, a paintbrush, and hook-and-loop tape.
Of course, there are also paint tubes for coloring the holiday cutouts. I received seven in total: green, yellow, blue, orange, brown, pink, and red. There's also a pack of white glitter sealed in a plastic pouch, a felt pompom, and another paintbrush.
The kit also included the letter cutouts H, M, and E.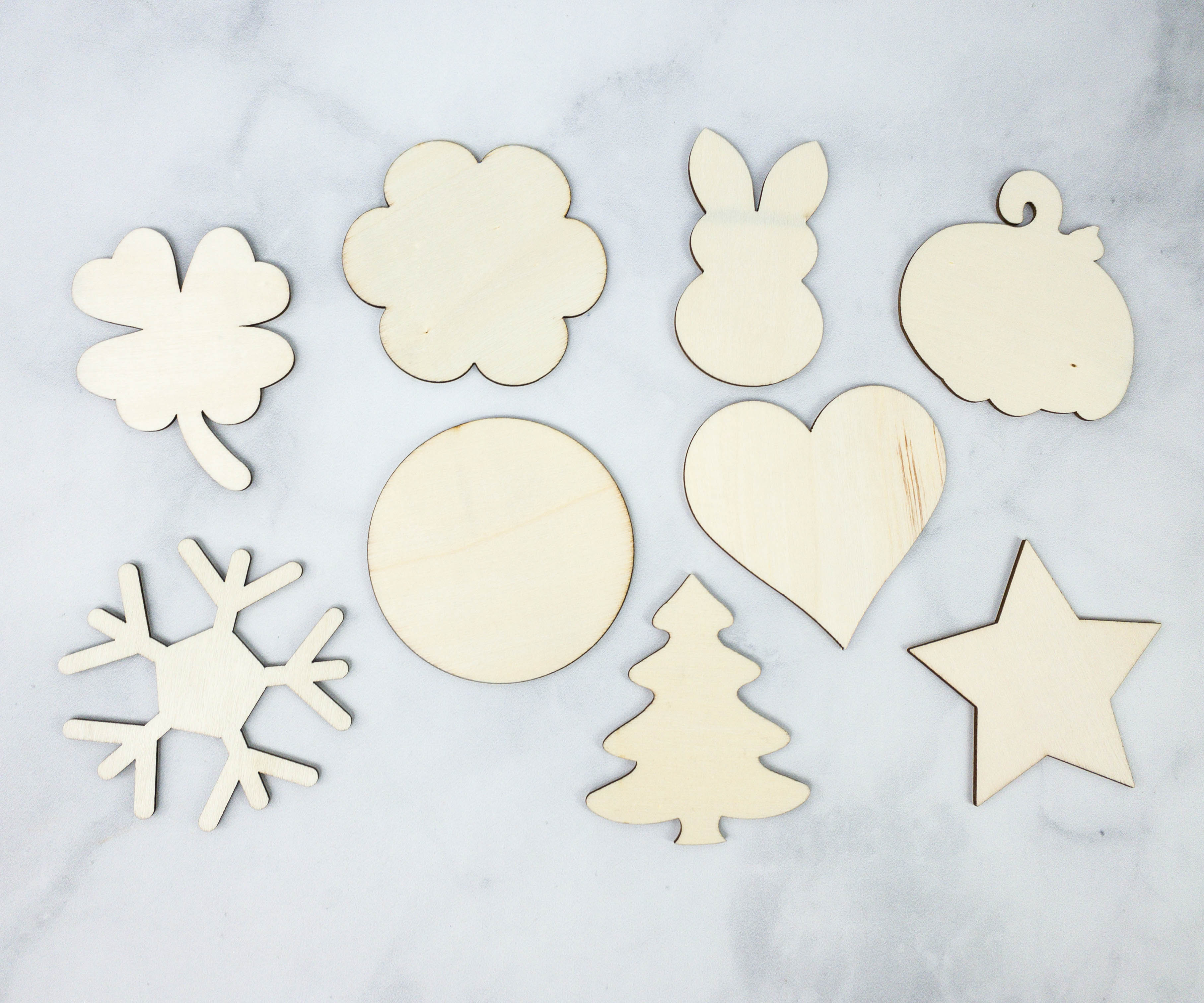 The holiday cutouts come in nine different shapes. Each one symbolizes a holiday.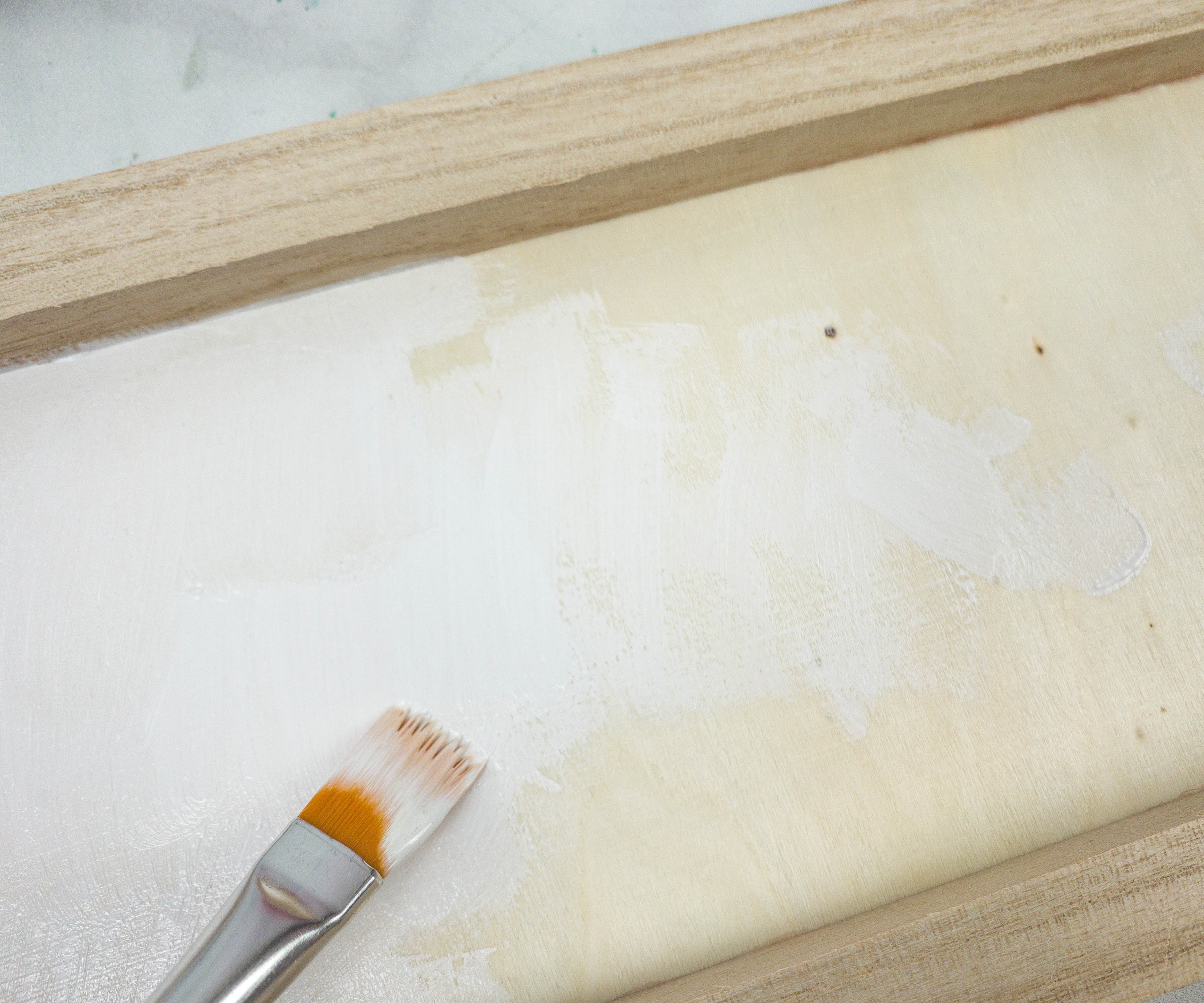 To start this month's craft, paint the wood frame backing using white paint and a paintbrush. You can also apply a second coat if needed.
While waiting for it to dry, I moved on to the wood cutouts. I painted each one with their respective colors. It's easy as everything is included in the kit.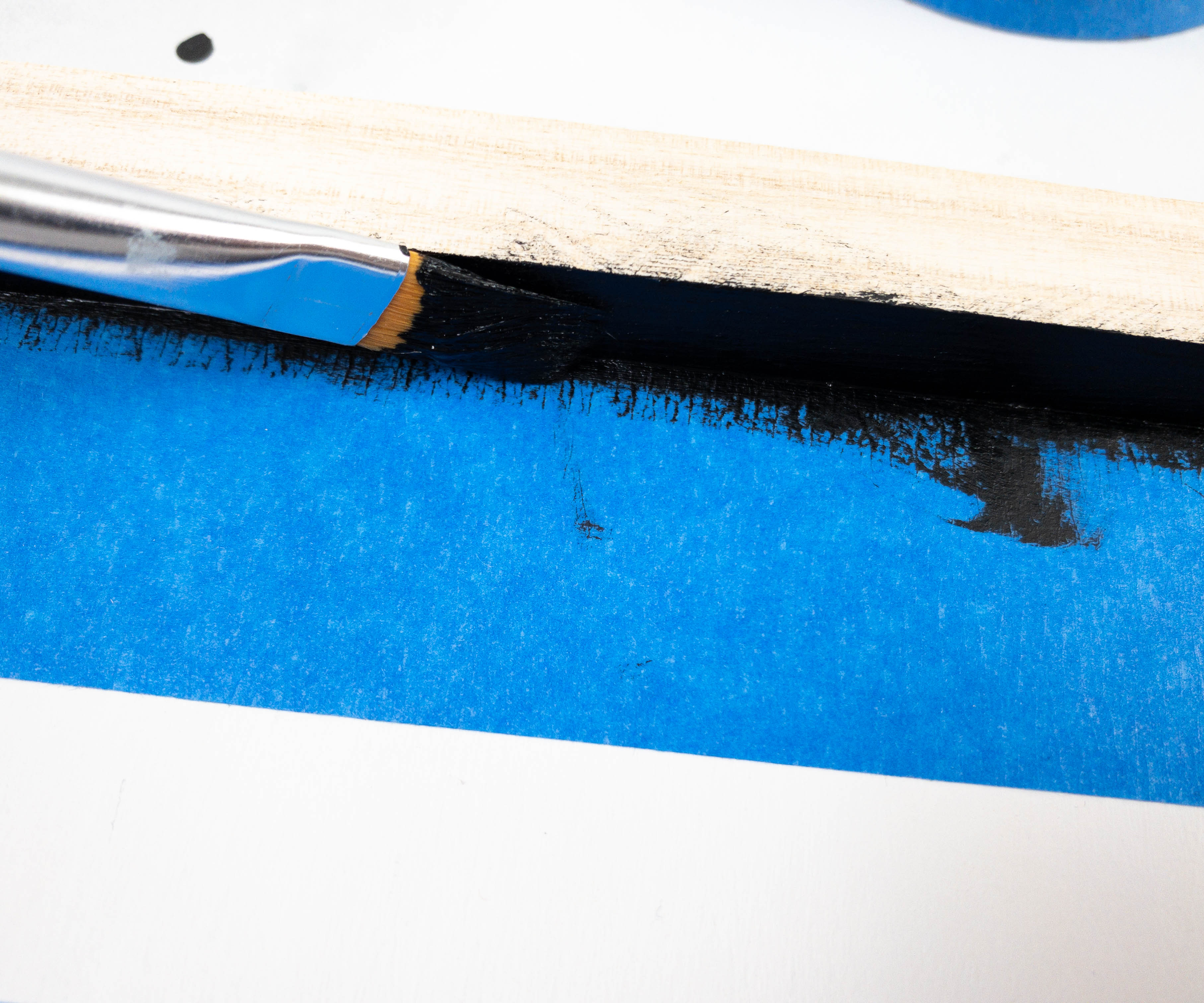 After painting all the wood cutouts, I also painted the frame in black. I used painter's tape to mask off the wood backing and avoid the paints to overlap.
For the snowflake cutout, apply glue over the surface of it and sprinkle it with glitter. Shake off any excess glitter and let it dry.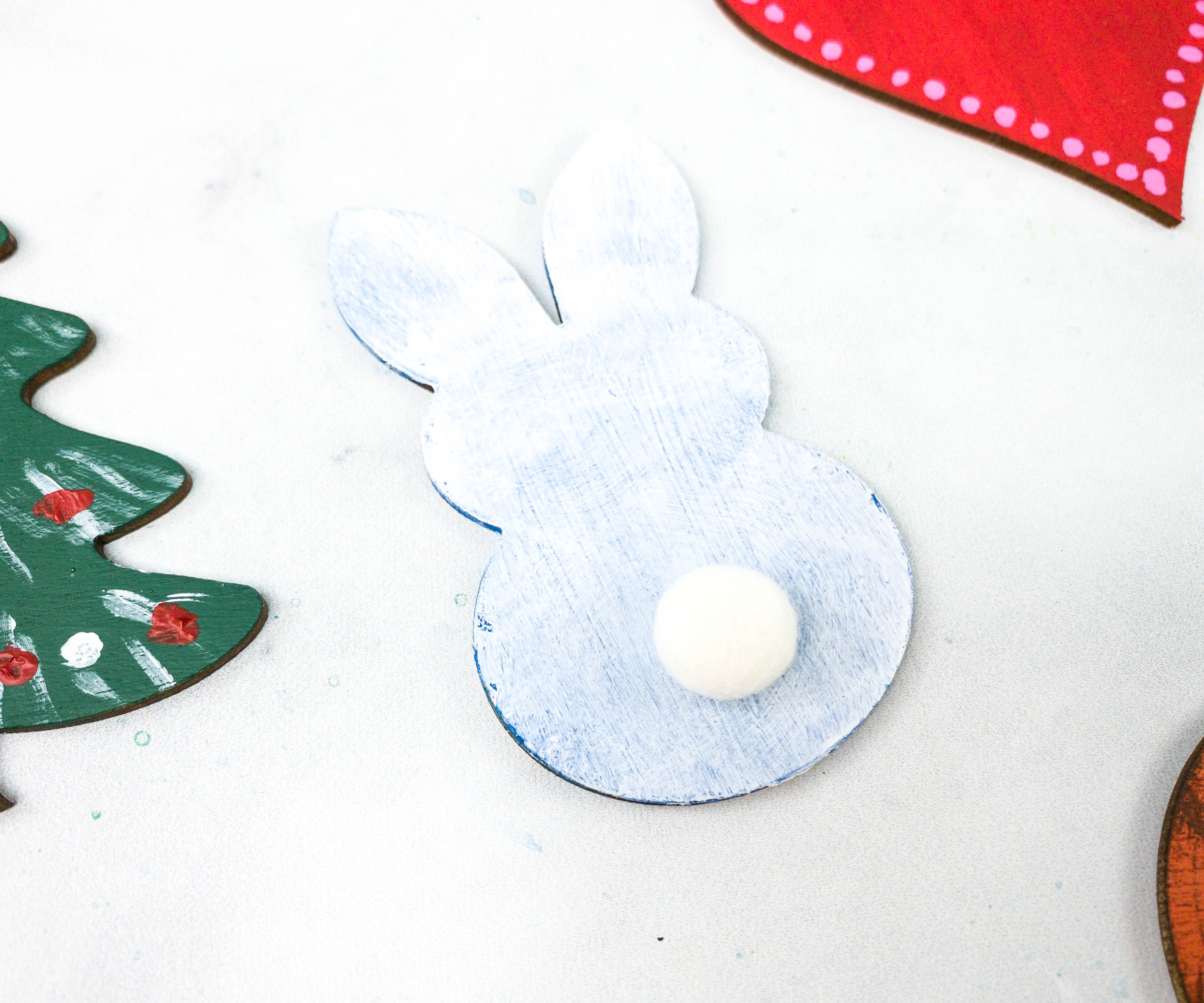 For the rabbit cut out, glue the felt pompom on it to serve as its tail.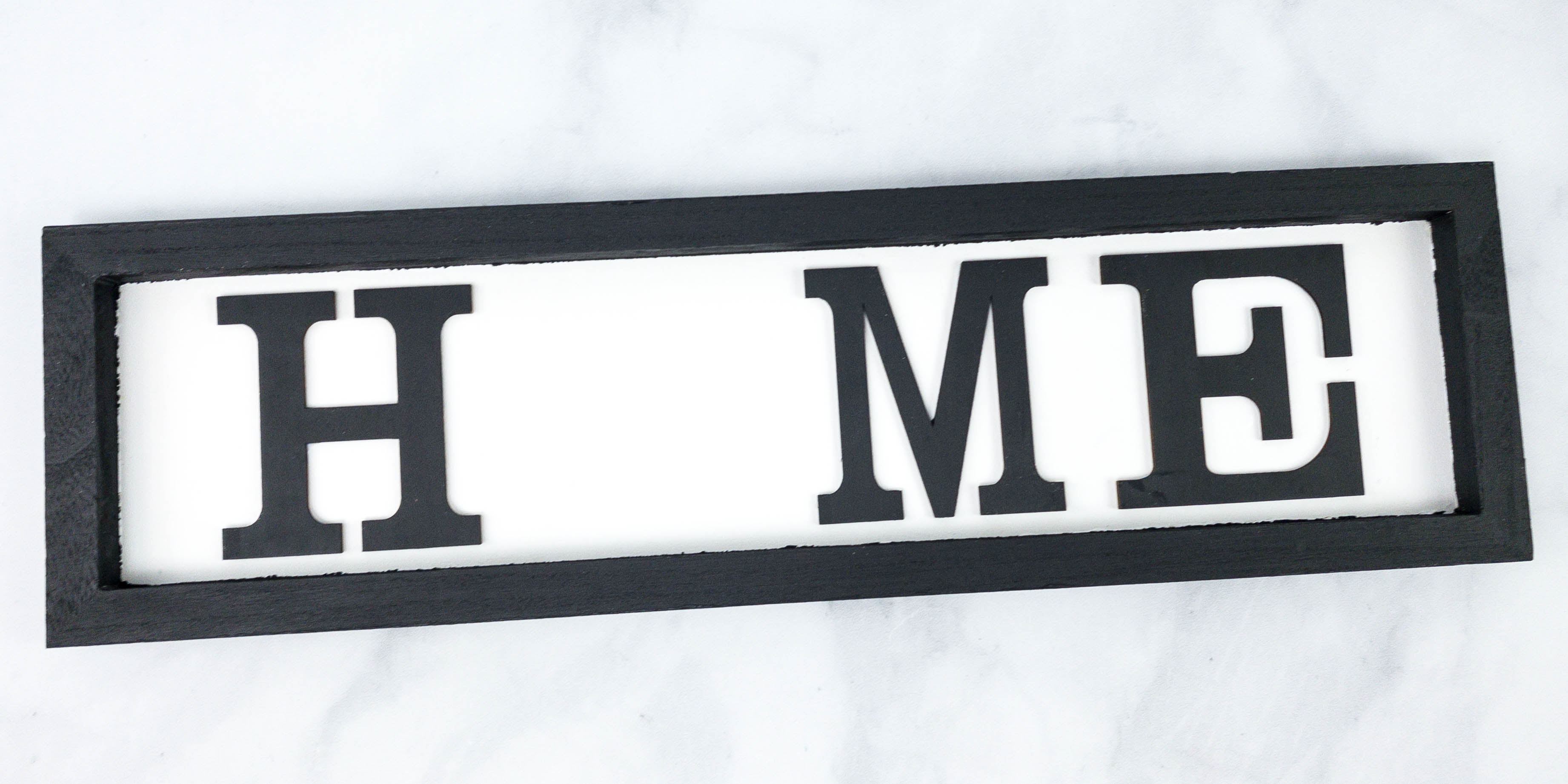 Then, glue the letter cutouts on the wood frame backing. Make sure to measure it evenly and leave some space for the holiday cutouts.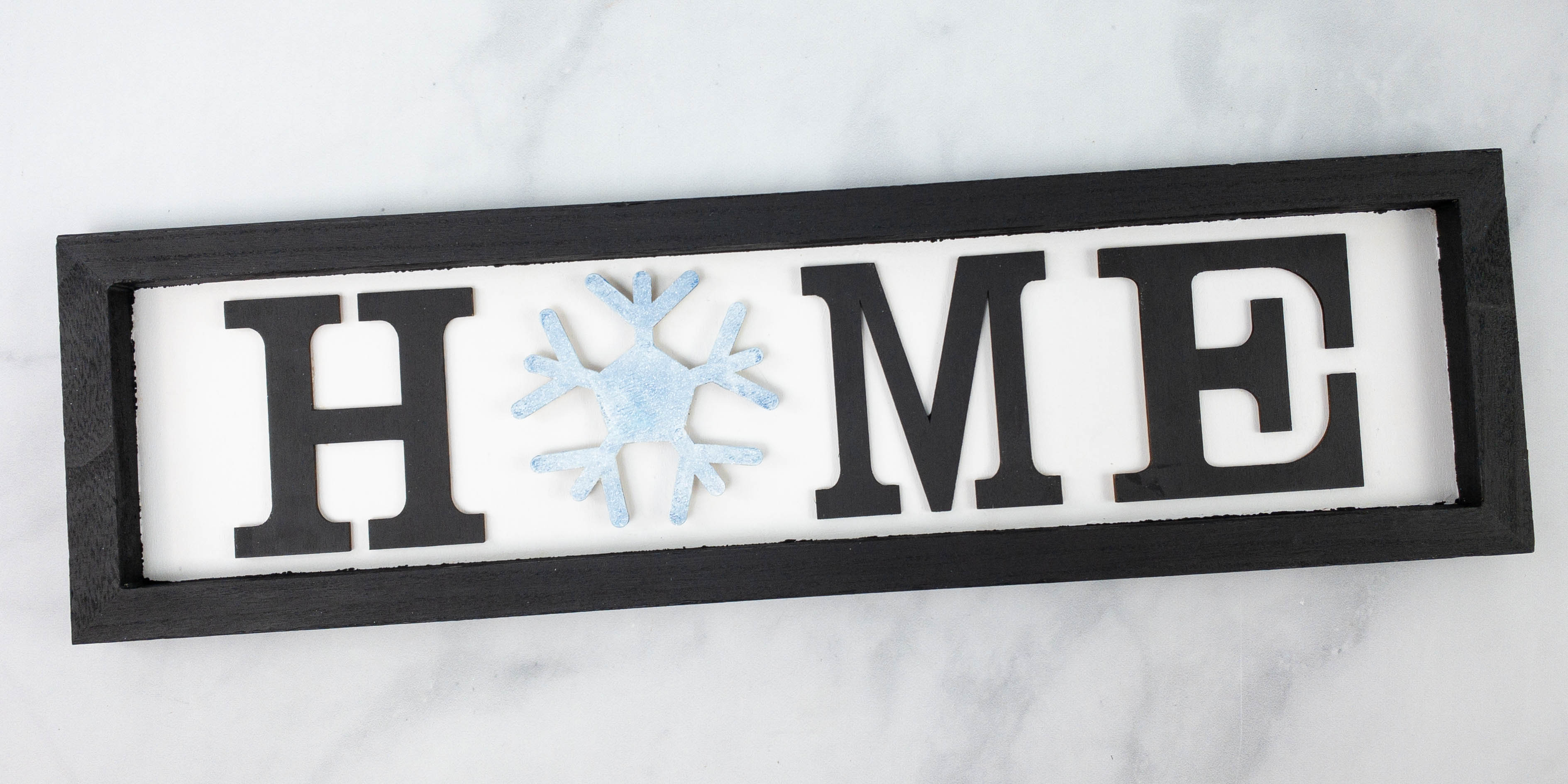 Cut a portion of the hook-and-loop tape and stick it on all the holiday cutouts. Peel the backing end and stick it on the wood backing frame. The snowflake is perfect for the winter!
There's also a shamrock, which I can use during St. Patrick's Day.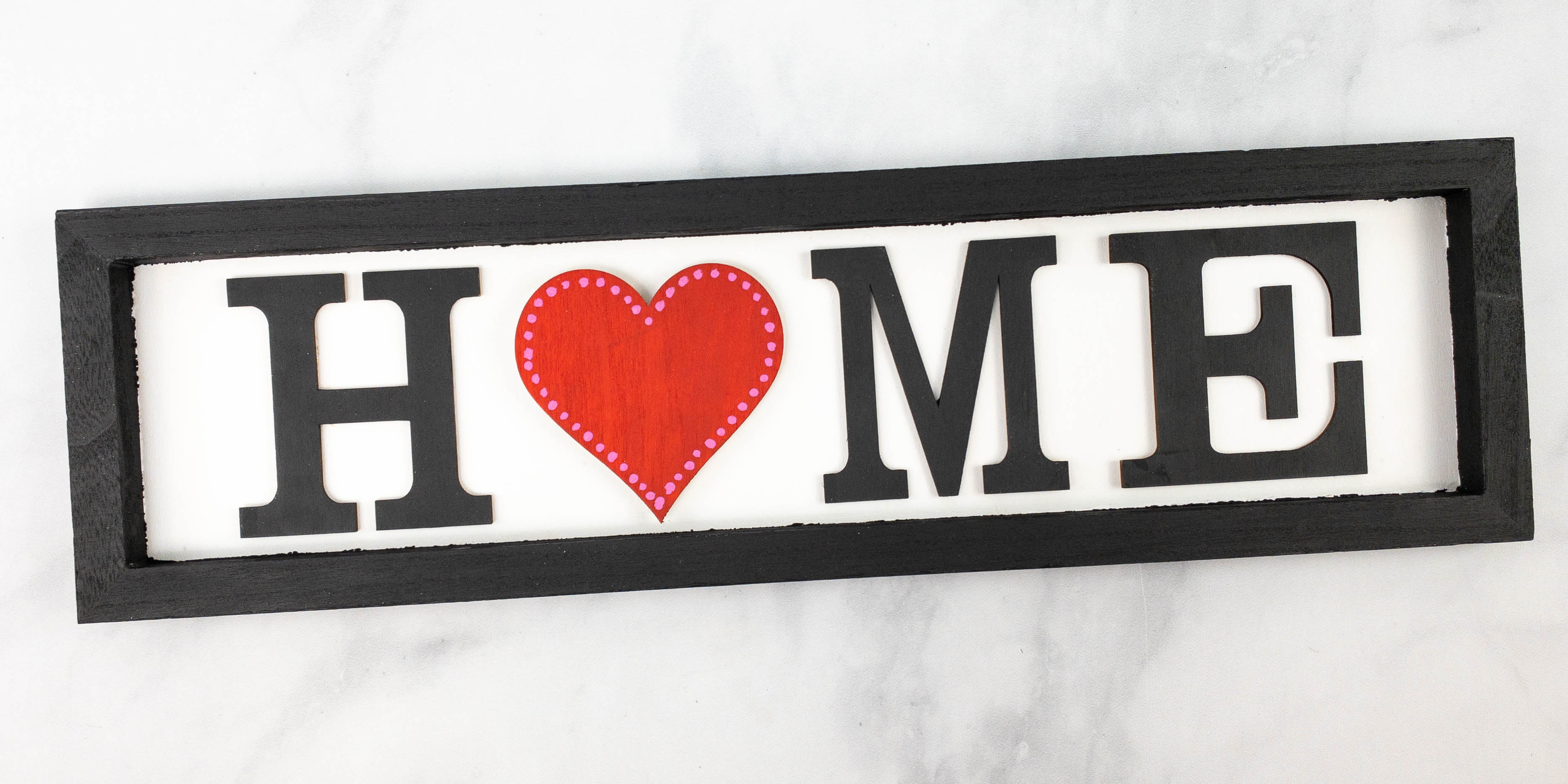 There's also a heart for Valentine's Day.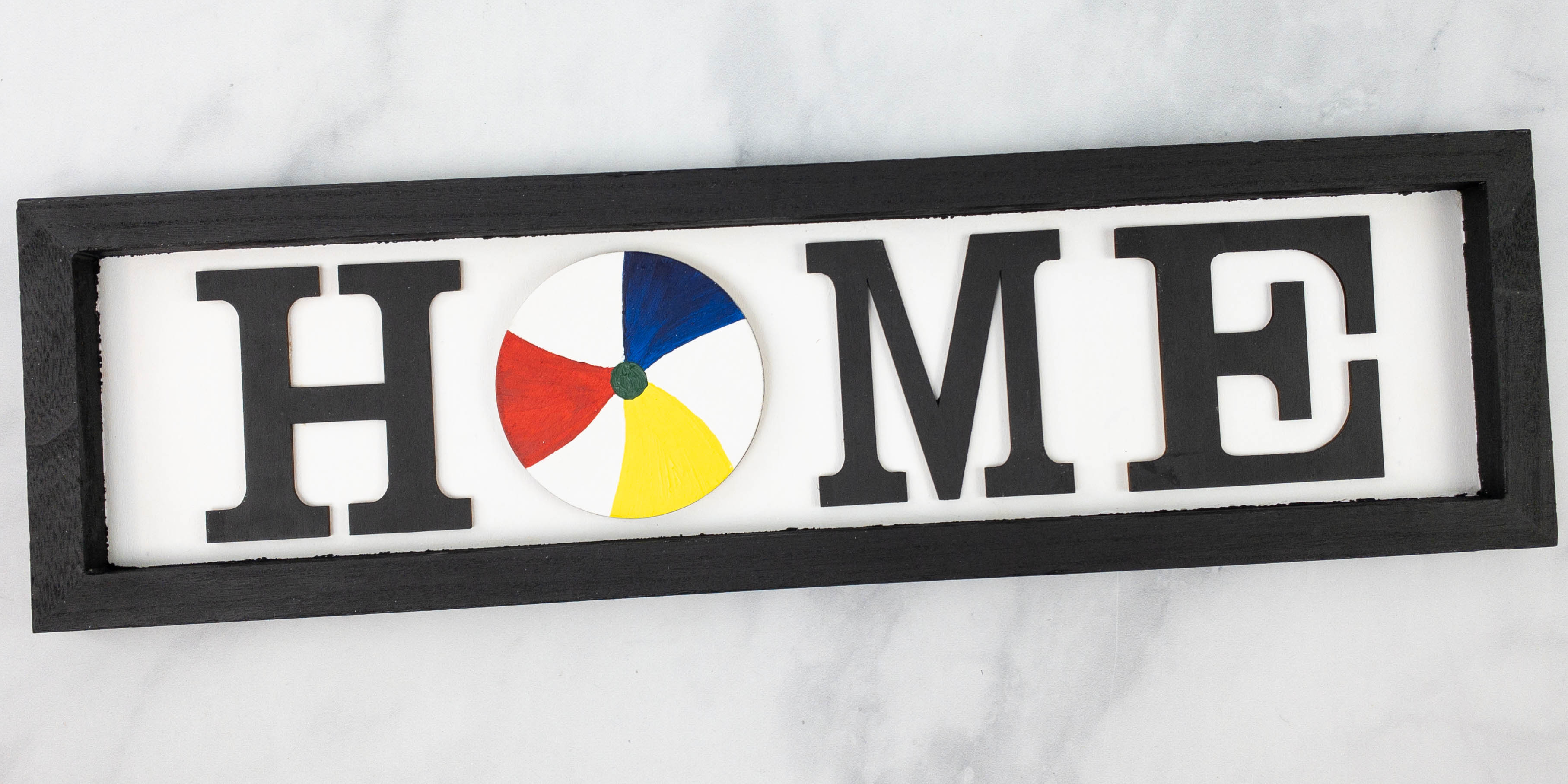 Here's a beach ball for summer. The colors are pretty.
I also have a star cutout with the colors of the American flag. It symbolizes the 4th of July.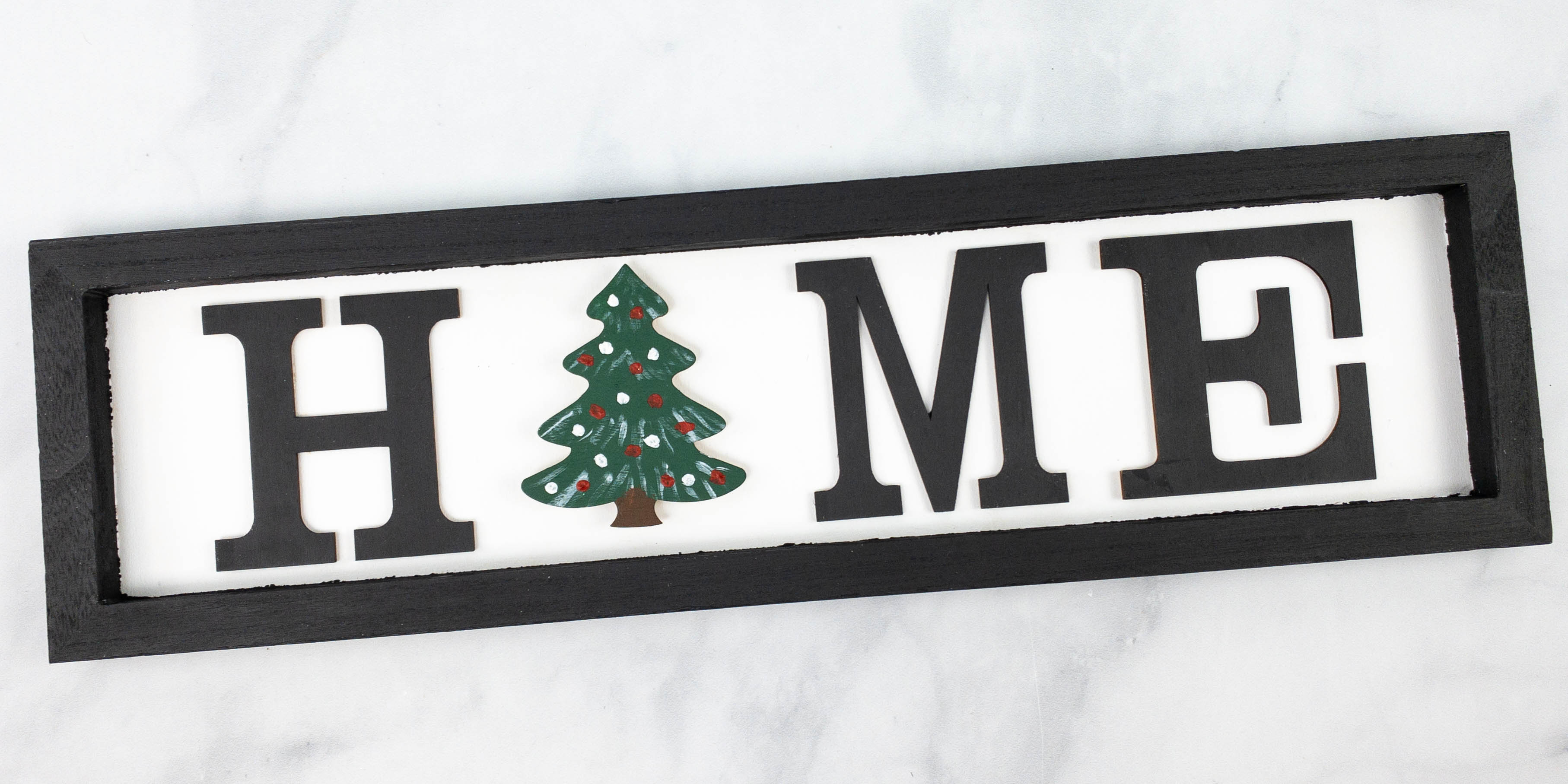 For Christmas, we have the Christmas tree cutout. I love how it looks on the wood frame!
Another cutout I liked is the Easter bunny with the small pompom tail. How cute!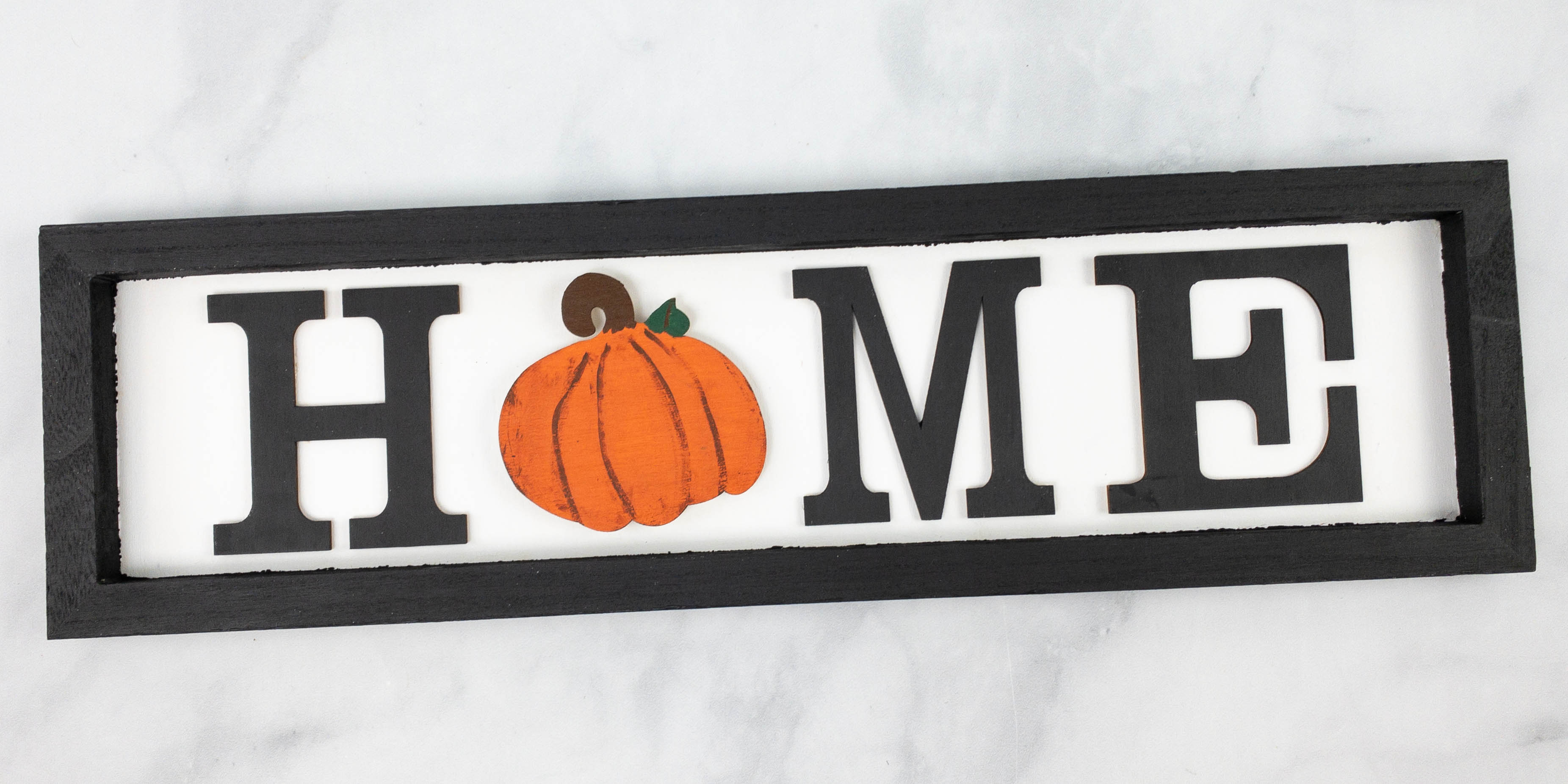 For fall, there's a pumpkin cutout.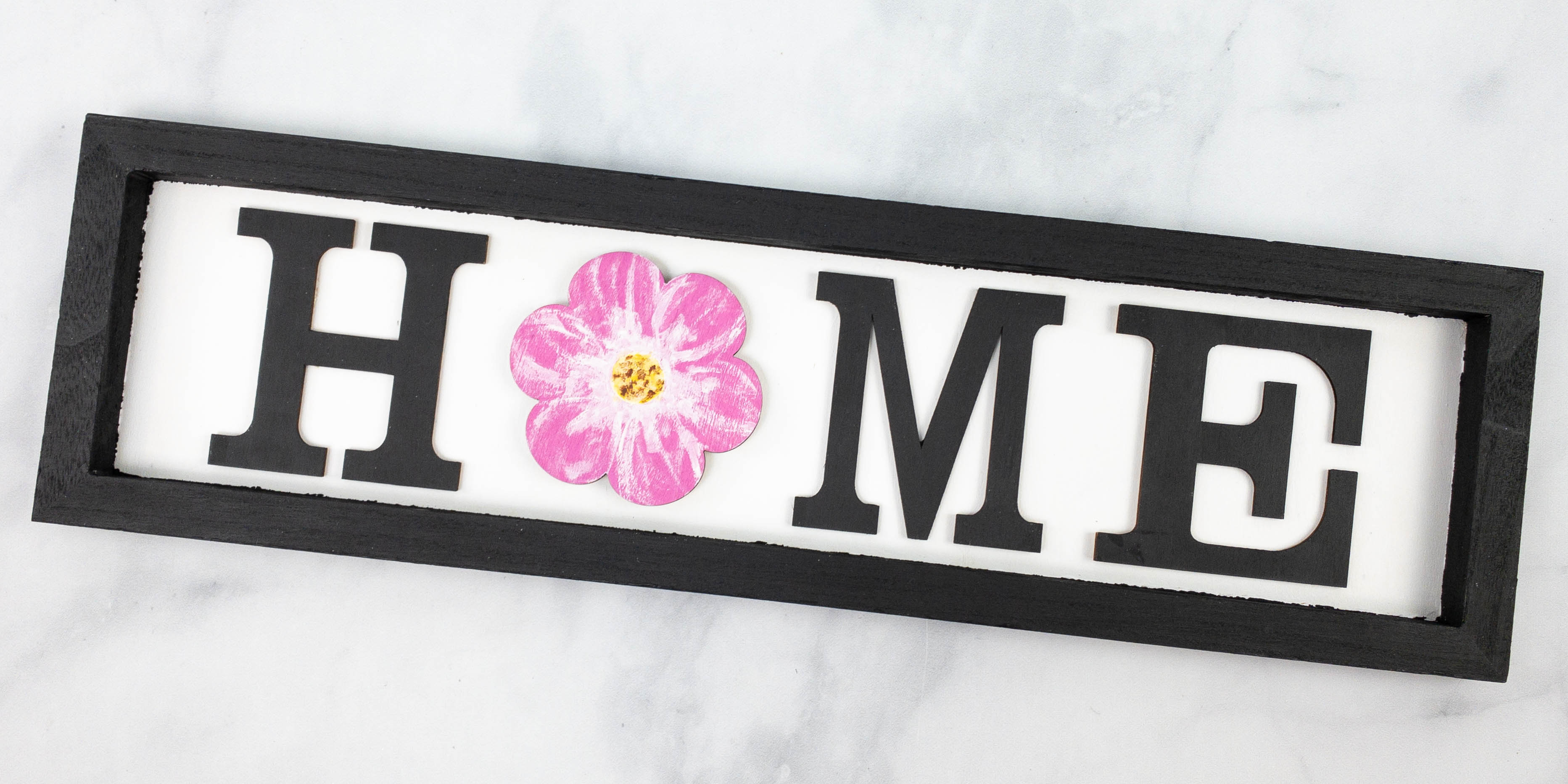 The beautiful pink blossom symbolizes spring and it turned out so pretty!
The hook-and-loop tape is attached to the wood frame backing, making it easy to replace the cutouts for any holiday.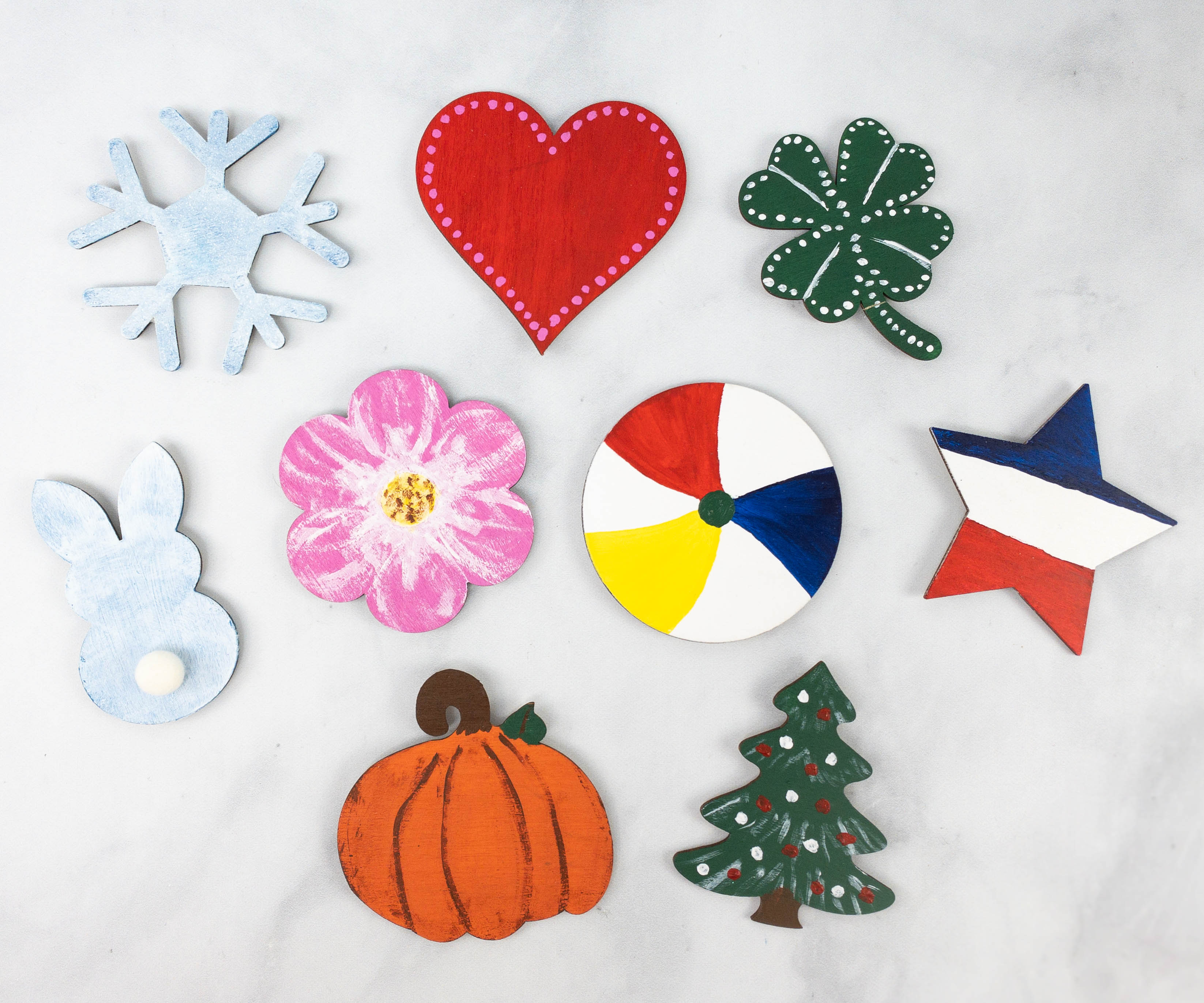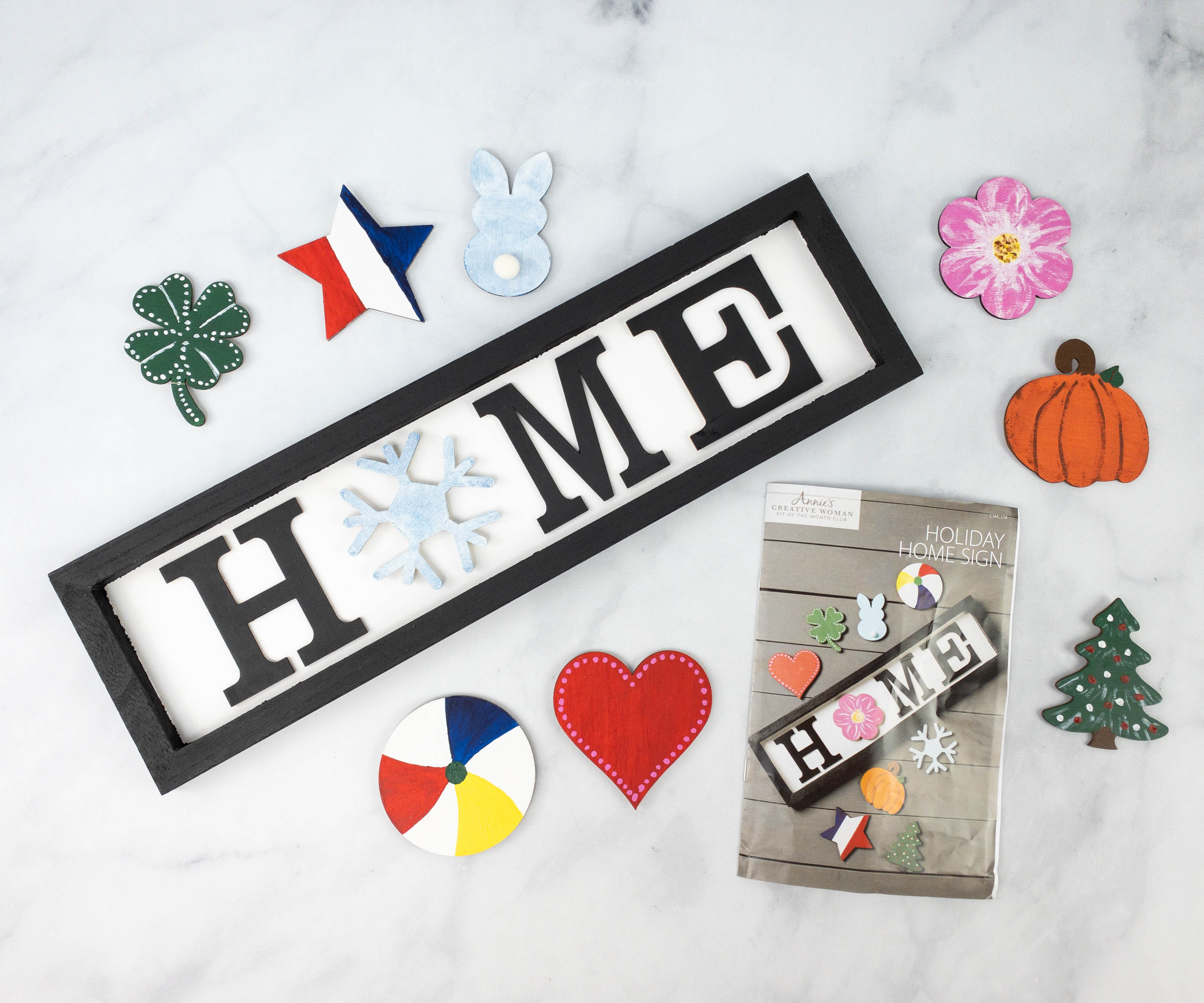 This fun holiday home sign is perfect for decoration. I'm more than excited to hang it!
I enjoyed making this month's craft project! It's ideal for beginners, plus it looks so pretty! I only spent a little of my time, yet I have a beautiful decoration to hang in our living room or use for my mantelscape. I love that the cutouts are interchangeable, so we can be reminded of what season or holiday is coming soon. As always, Annie's Creative Woman Kit-of-the-Month Club sends all the materials needed for the project. They make it easy to create something beautiful, and it can be done whether on your spare time or whenever you just feel like crafting. This subscription is also an ideal option for anyone looking for fun things to do at home!
What do you think of the Creative Woman Kit-of-the-Month Club box?
Visit Annie's Creative Woman Kit-of-the-Month Club to subscribe or find out more!