Vices is a monthly luxury subscription service that delivers a collection of "storied treasures." The subscription costs $159.95 per month, and each box comes with a collection of incredible products and experiences that have been curated for your enjoyment.
DEAL: Get $50 off your first box! Use the coupon code LUXURY50 at checkout!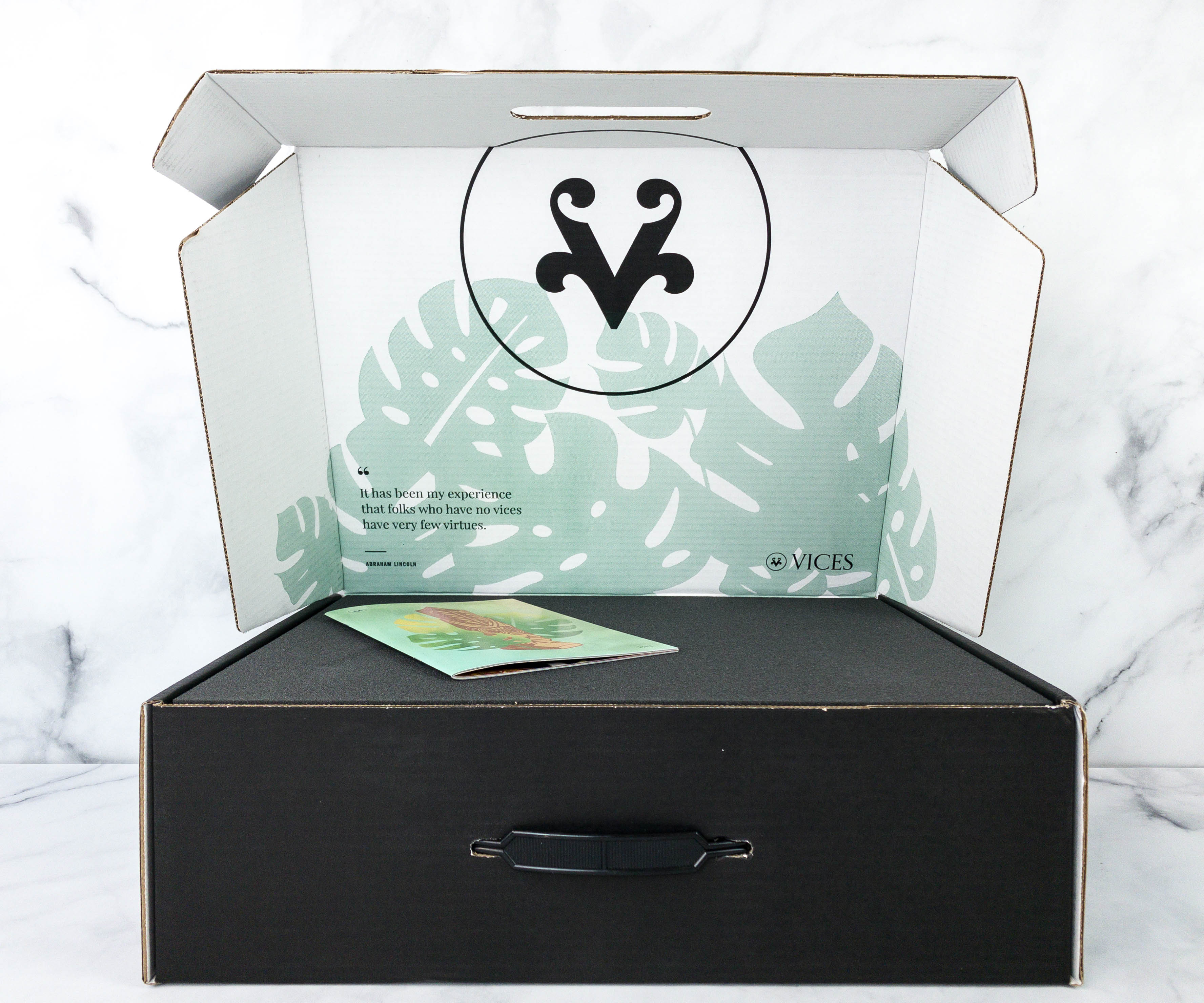 All the items are curated in a thick customized carton case with the Robb Vices booklet on top.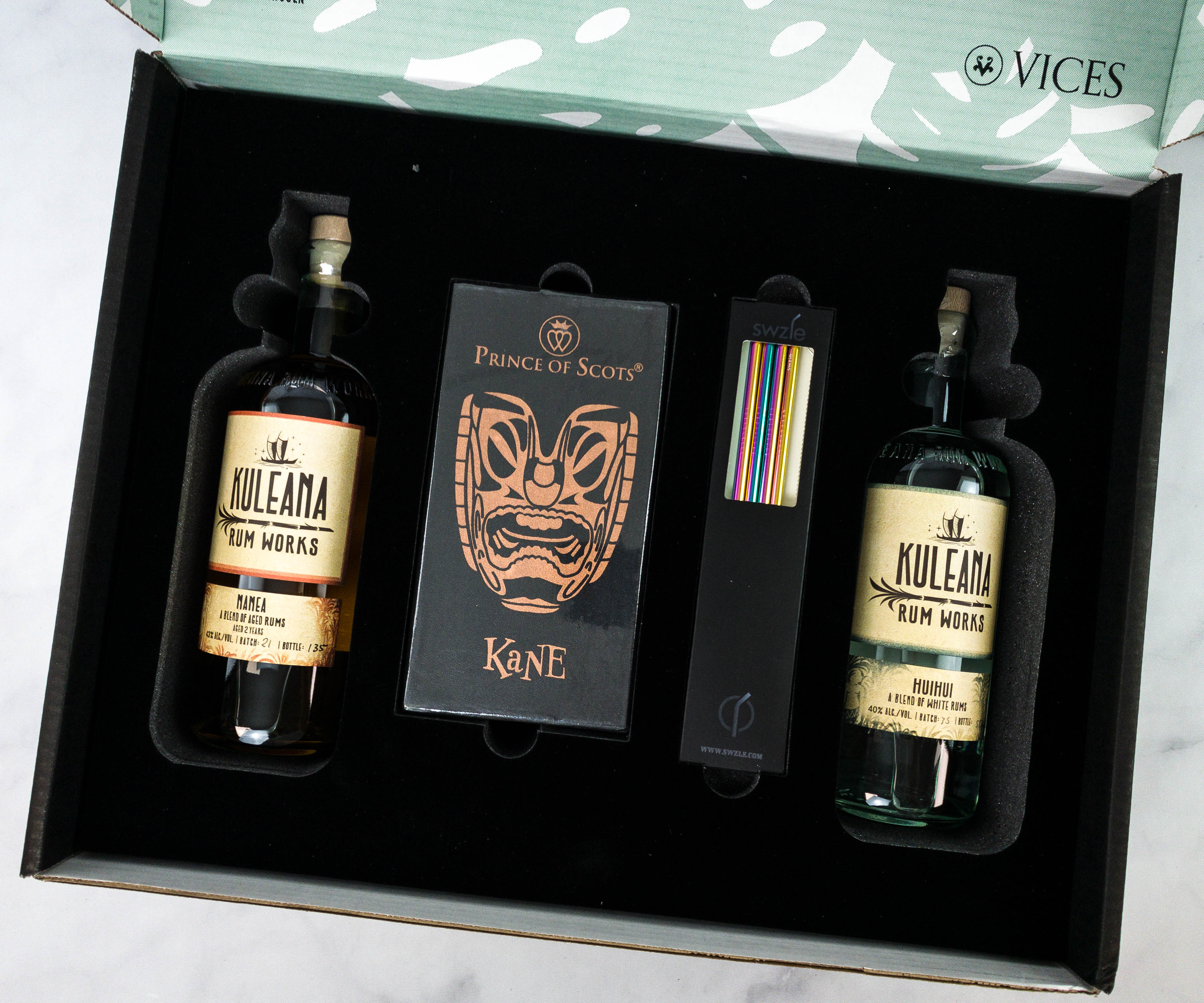 Each item is cradled in a custom-fitted foam case to make sure that they arrive in their best condition.
Included in this month's box is a booklet. It contains interesting features, plus information about the box's contents.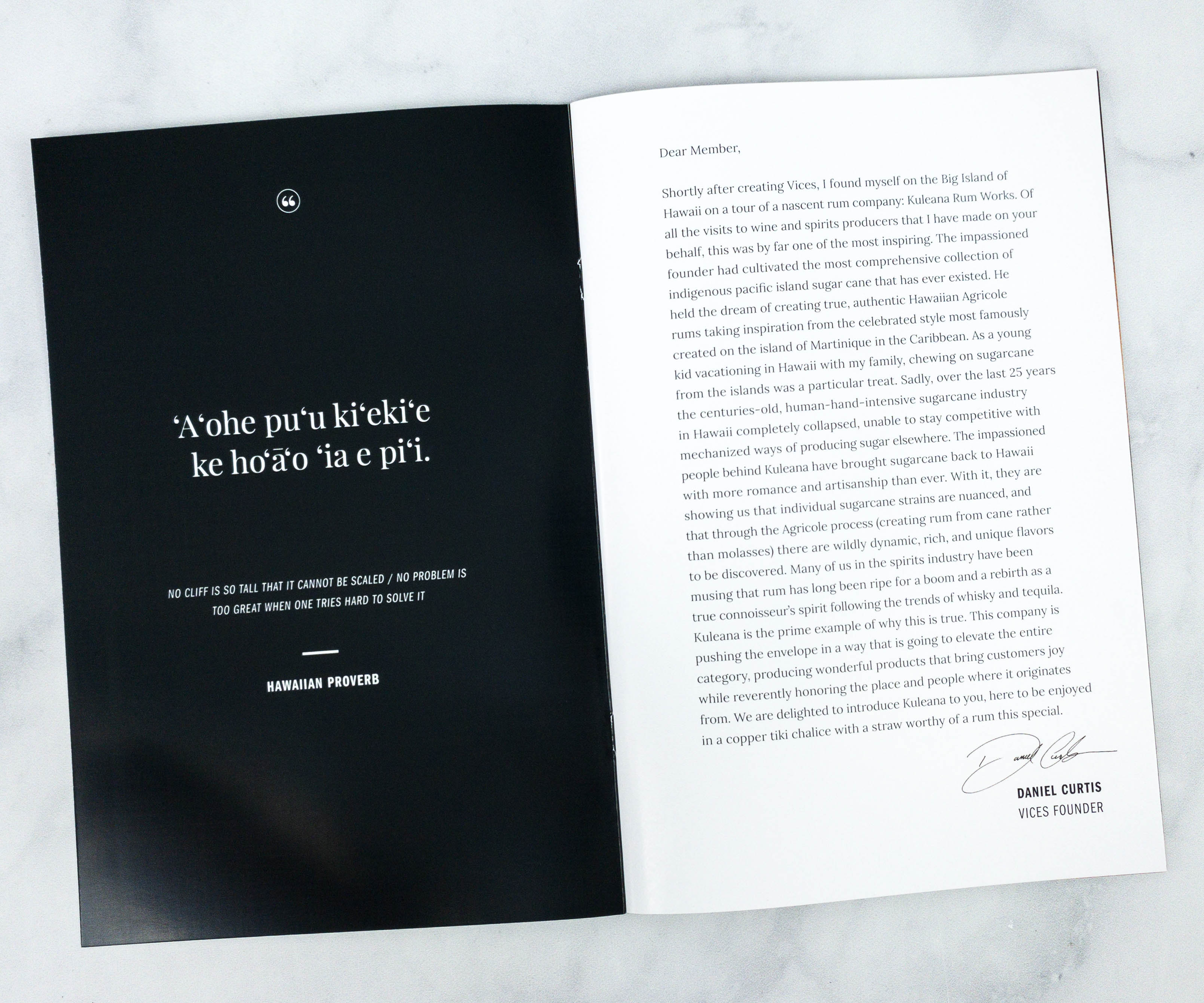 Inside the booklet is a message from Daniel Curtis, Founder of Vices.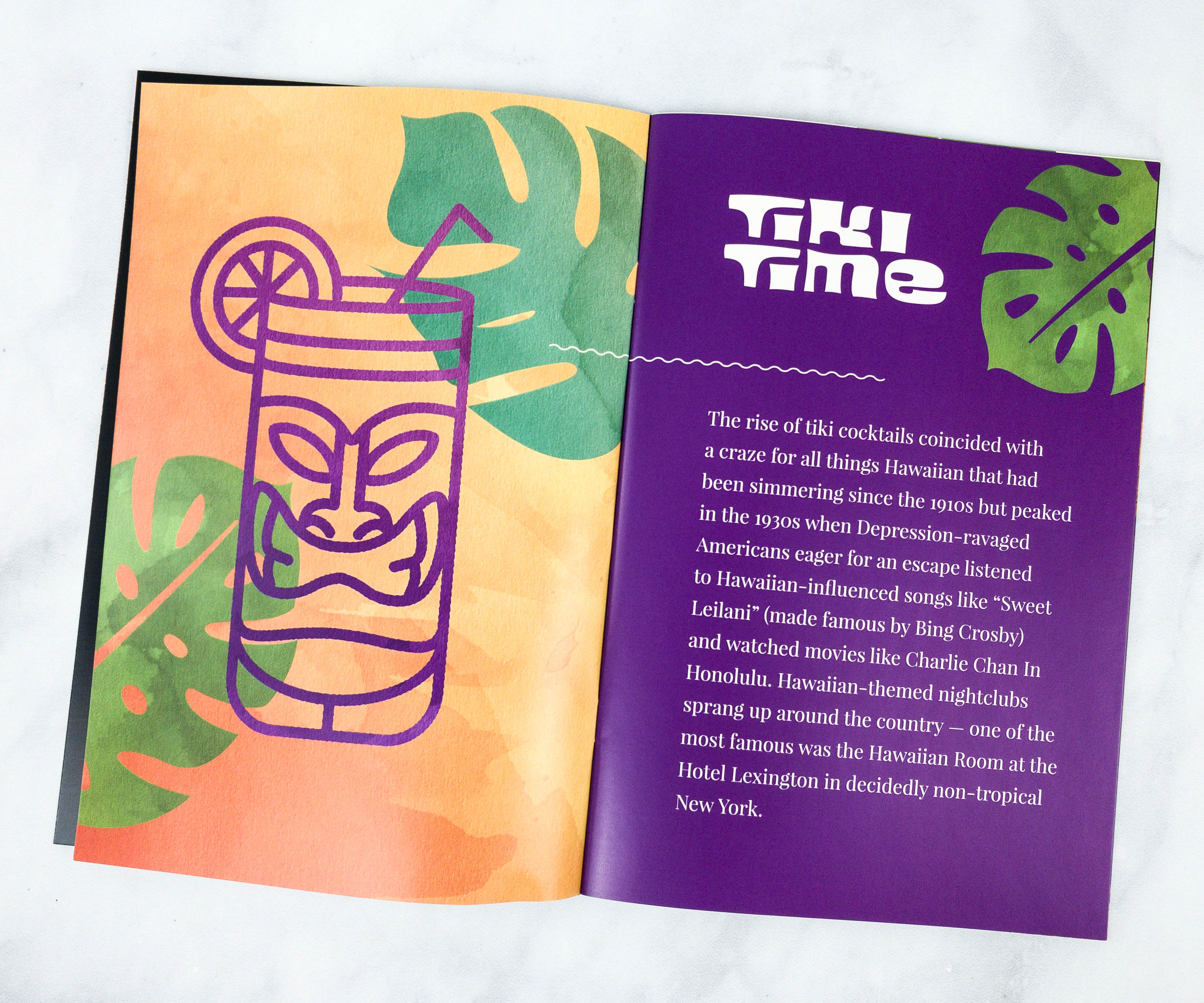 The story of the premium product is told through this novella-sized booklet with a multi-page featurette on each selection.
Here, they discussed the history of Tiki Bar and how it looks in the modern day!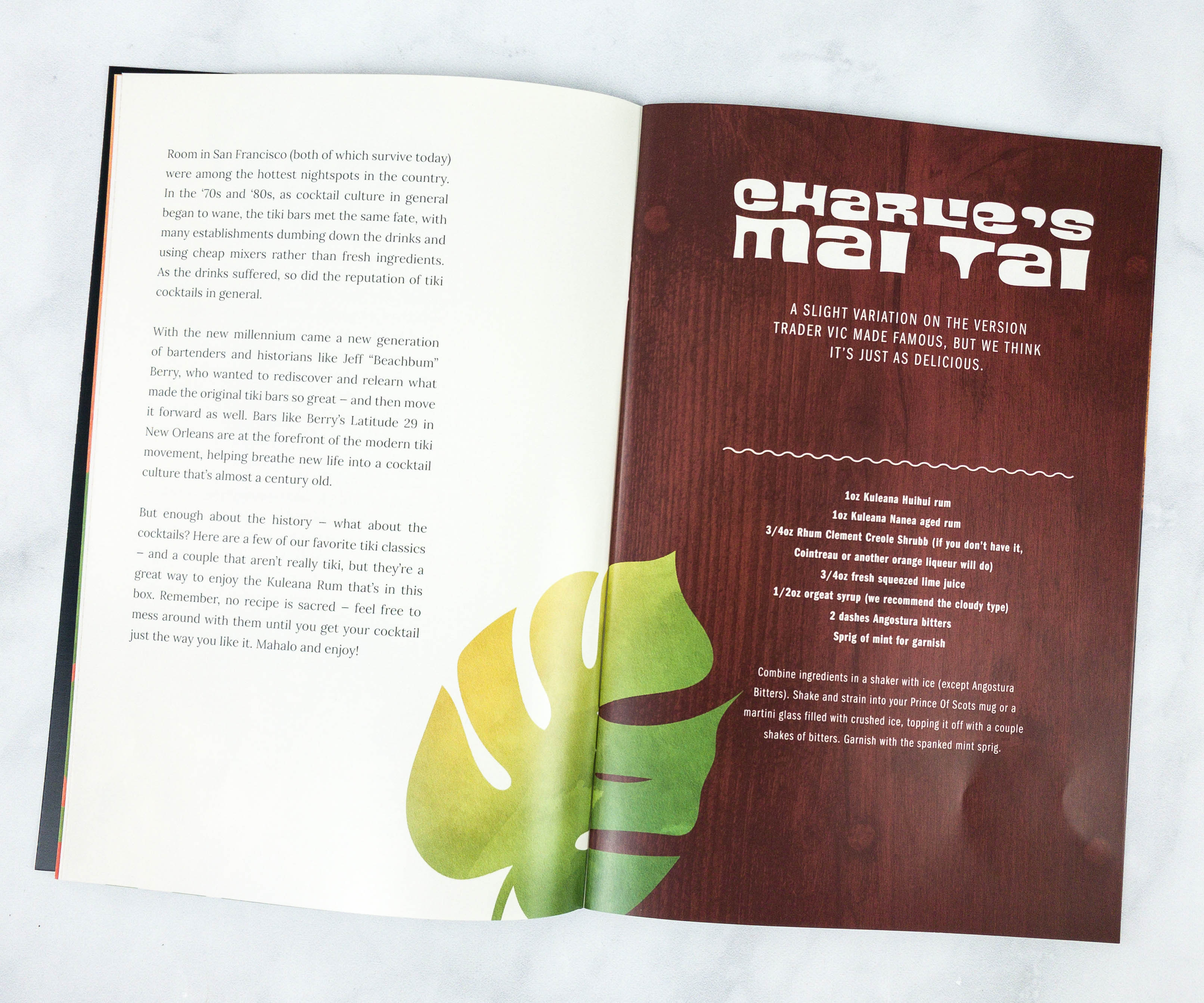 Featured on the other side of the booklet is the recipe of the most legendary cocktail, Mai Tai!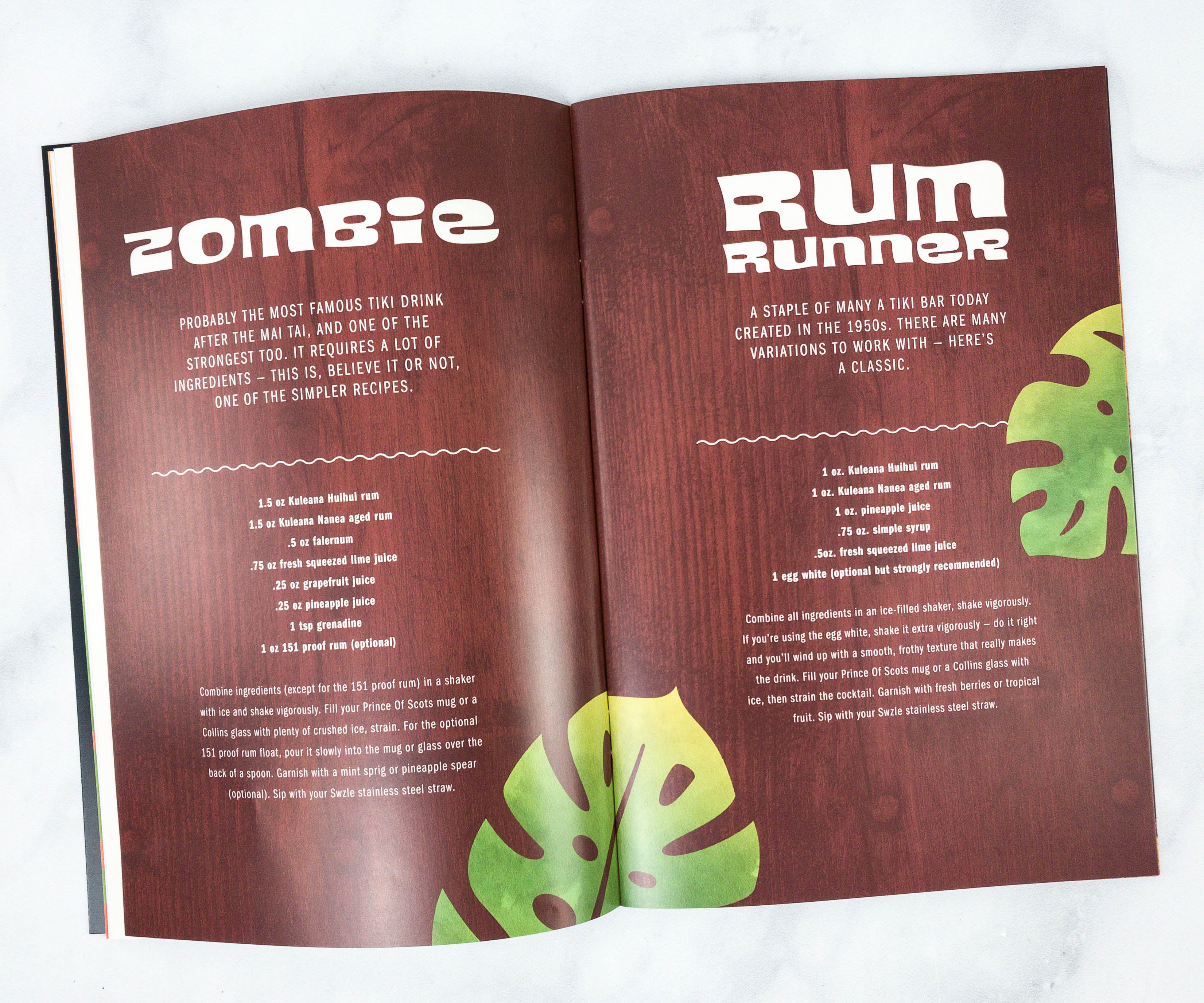 This booklet also includes recipes for the Zombie, one of the most popular Tiki drinks next to Mai Tai, and the Rum Runner, one of the most common cocktail drinks in Tiki bars today.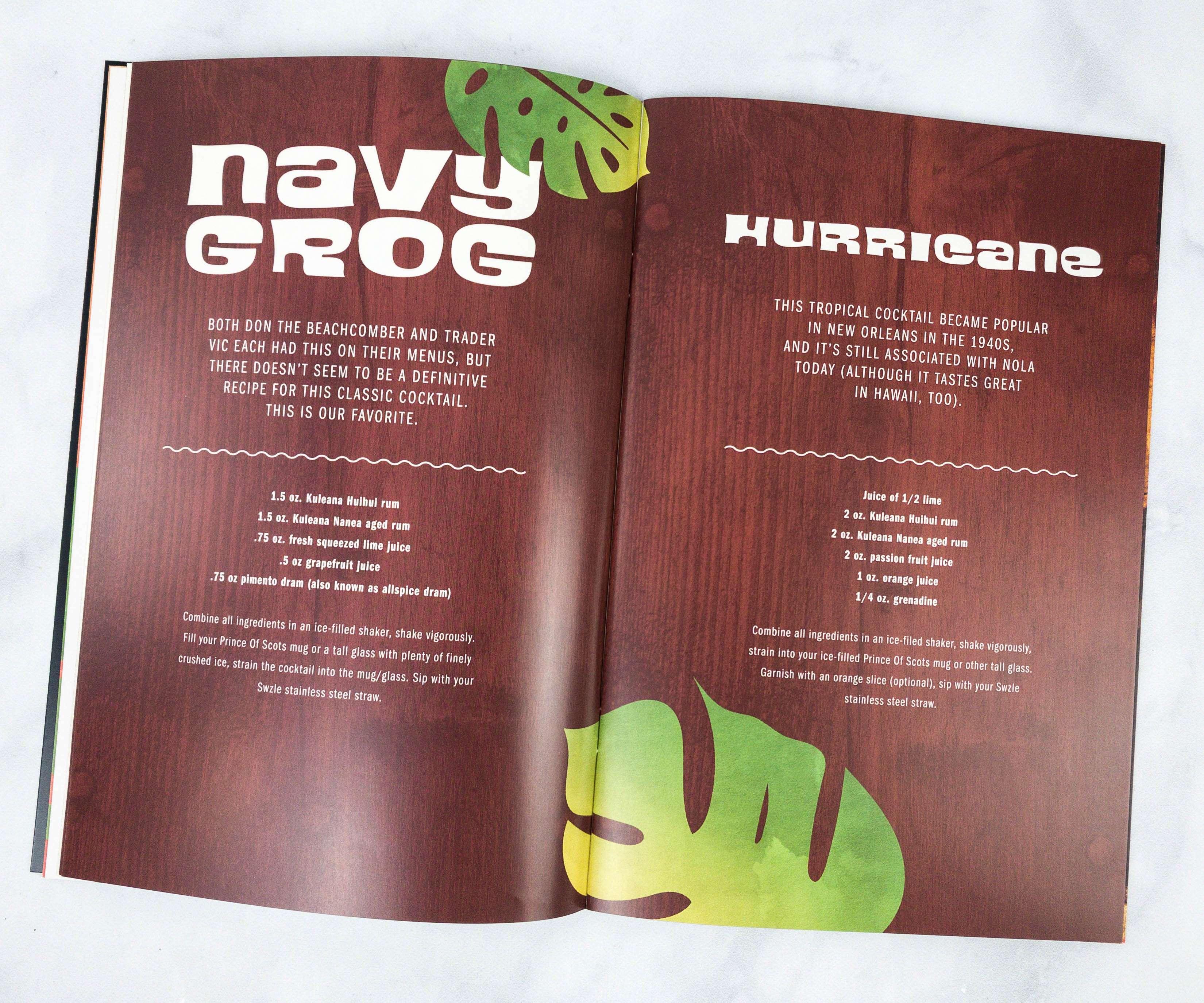 Here is the author's personal favorite cocktail, Navy Grog, and the popular tropical cocktail mix, Hurricane!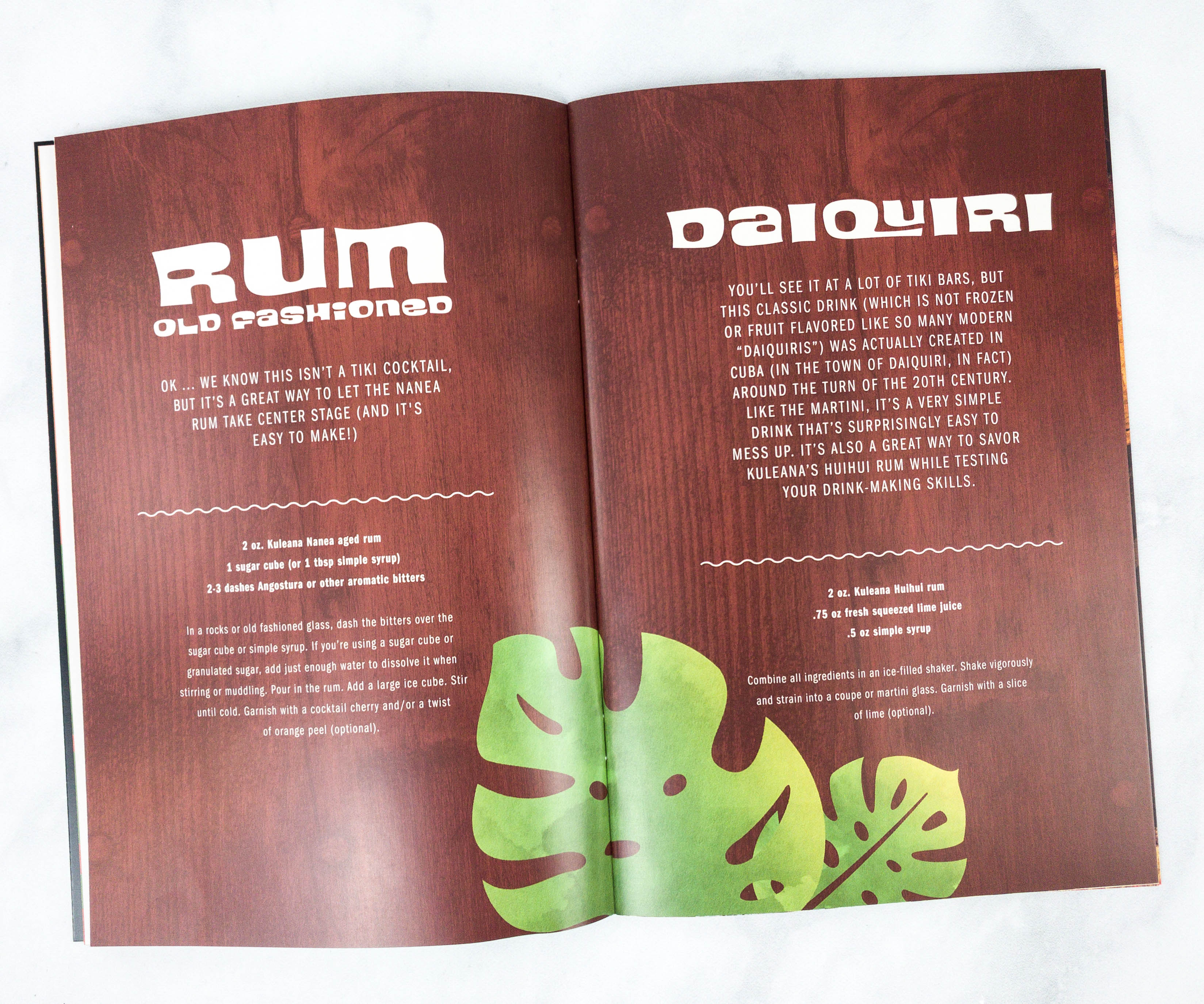 Rum Old Fashioned may not be a Tiki cocktail, but it's definitely a great way to represent the Nanea Rum drink, and it's very easy to make as well!
There are also high-quality photos in the booklet, like this photo featuring Hawaiian Heirloom Sugarcane!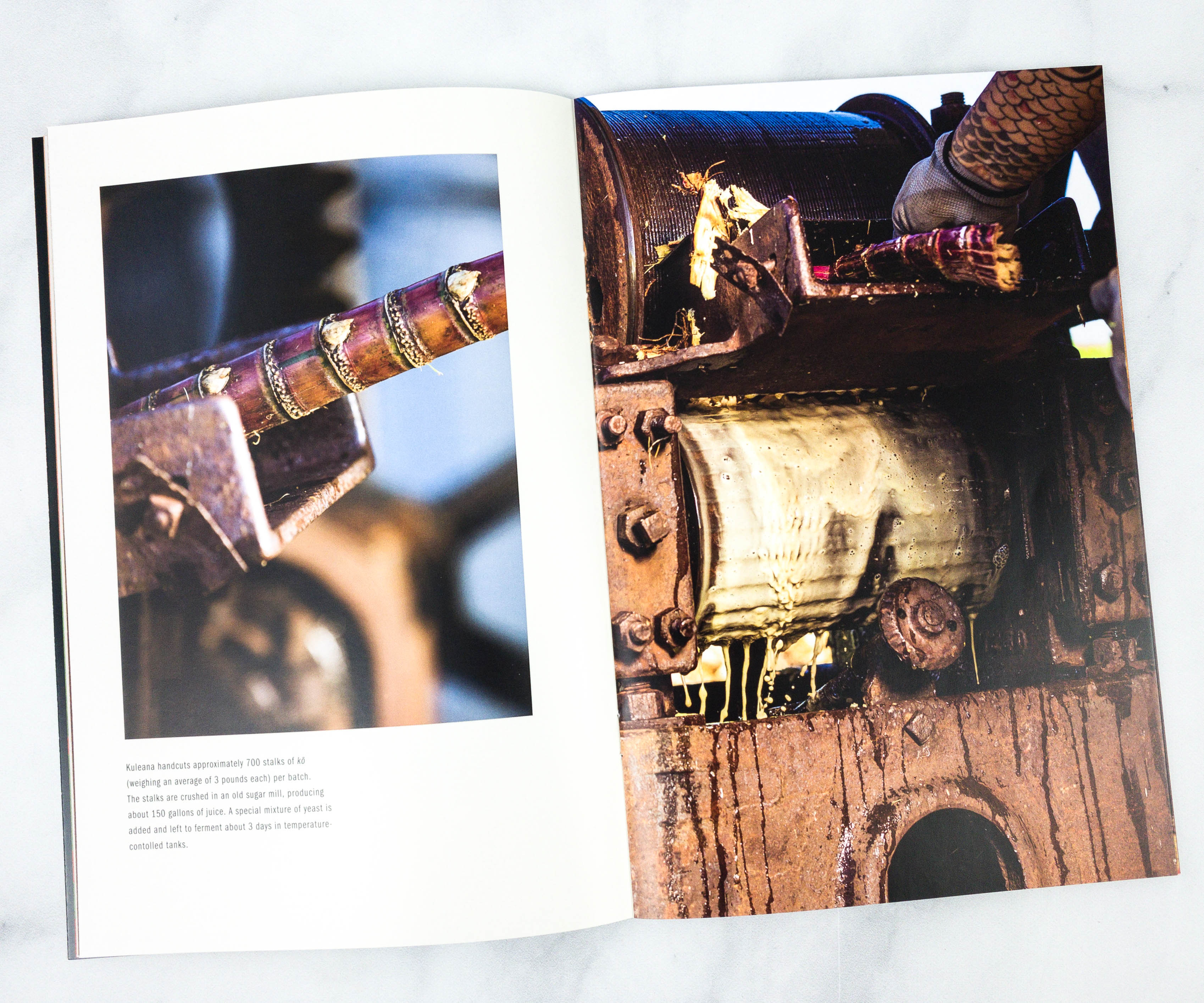 Featured on this part of the booklet is one of the traditional processes of crushing sugarcane juice.
Here's a directory of the products!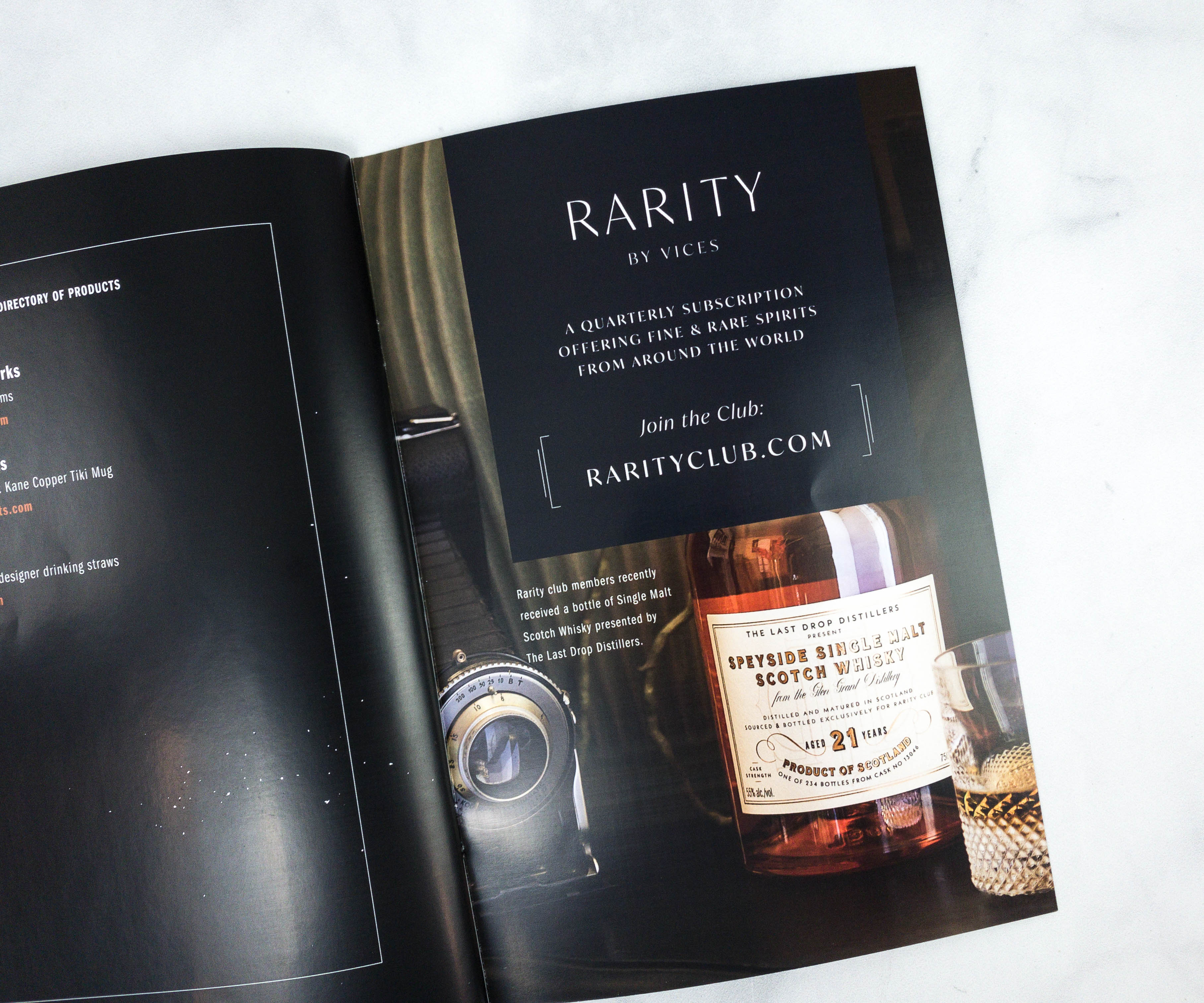 Featured on the other side of the booklet is Rarity by Vices. This quarter's Rarity club members received a bottle of Single Malt Scotch Whisky by The Last Drop Distillers.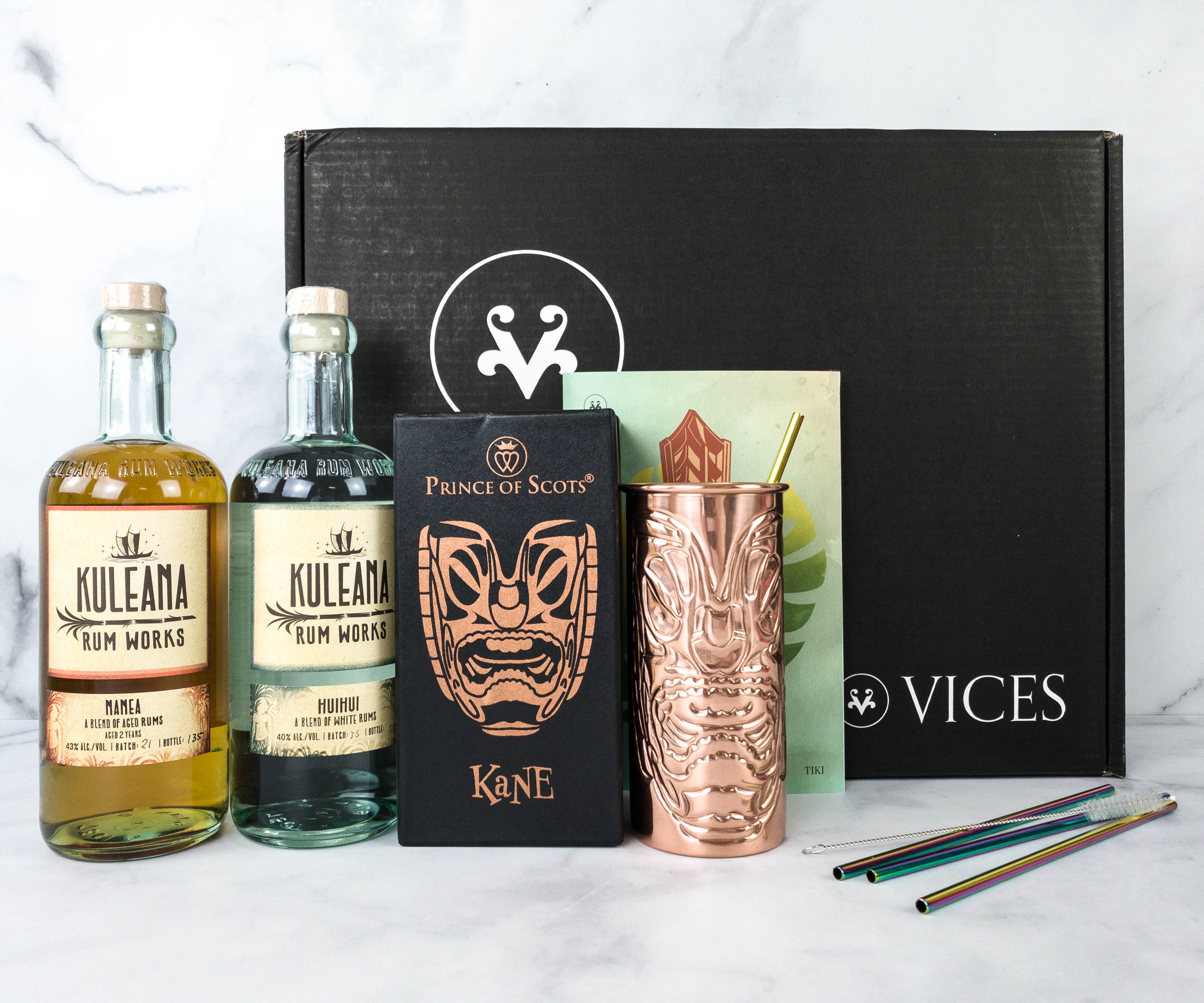 Everything in my February 2021 box!
Swzle Rainbow Metallic Stainless Steel Drinking Straws ($9.99) These straws were crafted using high-quality, easy-to-clean, and eco-friendly 18/8 stainless steel.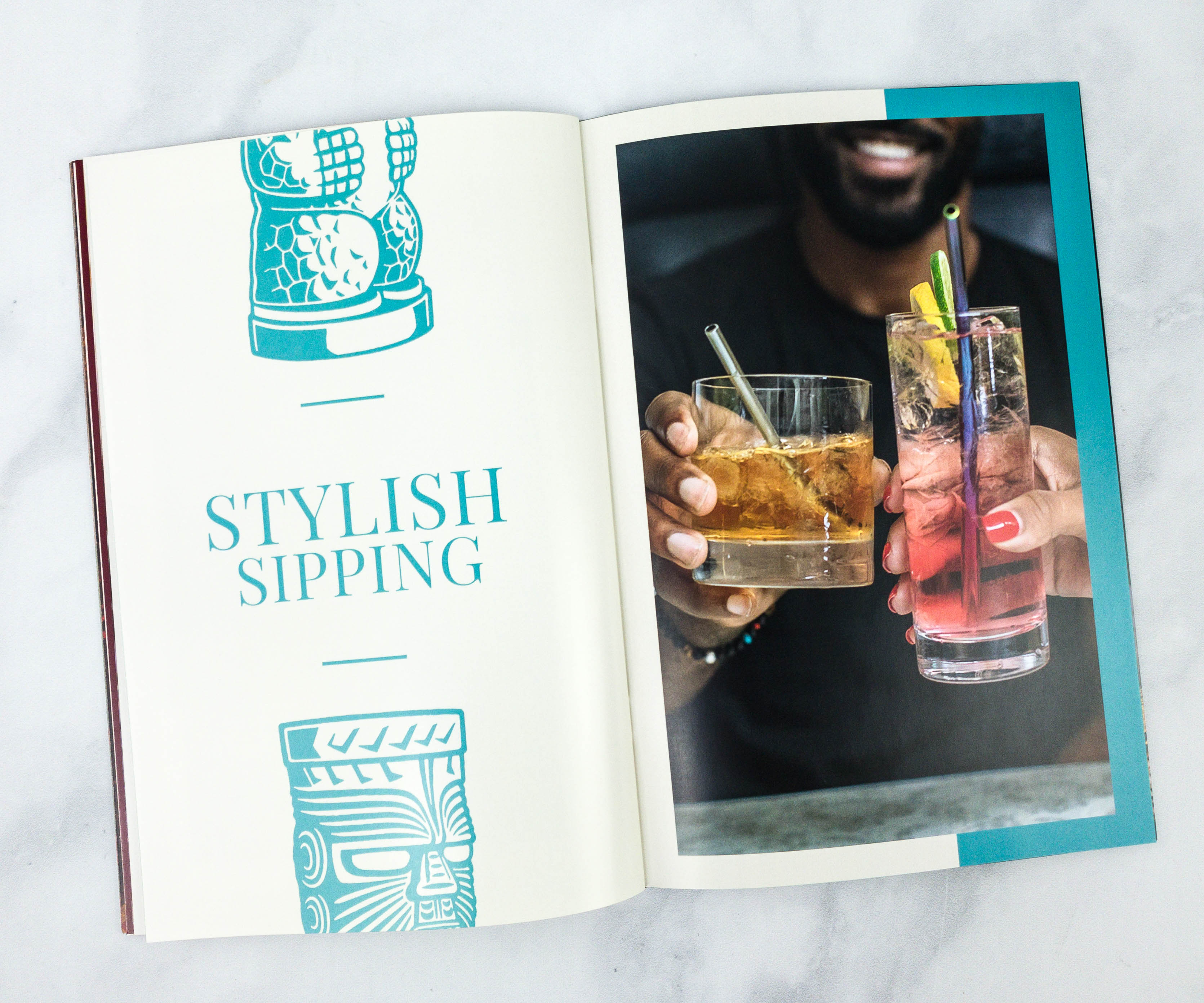 SWZLE straws are available in six colors and in three different styles: straight, bent, and cocktail-type.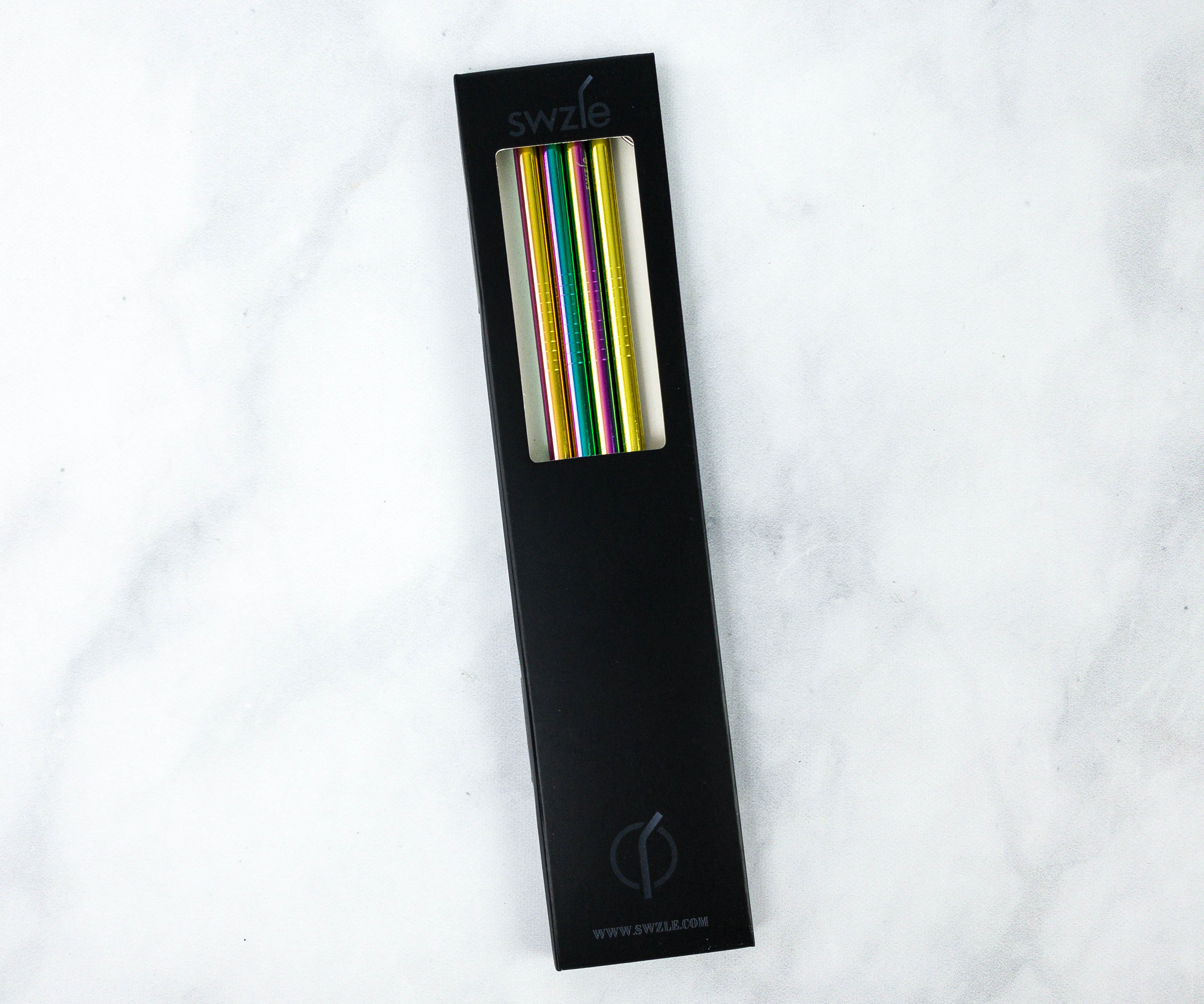 The straws came in a sturdy black box with the branding in front.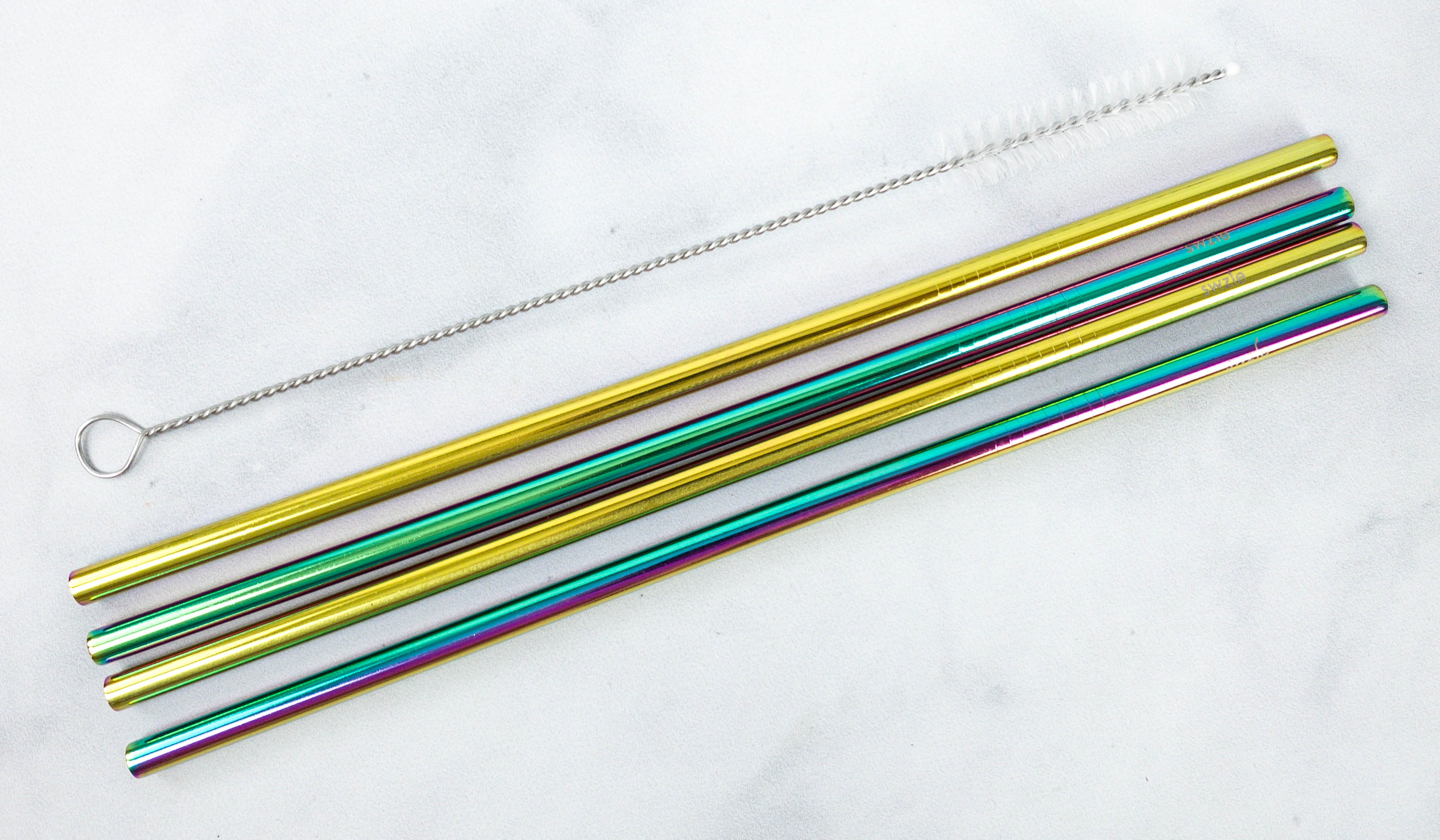 Inside the box are two pairs of 8.5-inch straws in gold and metallic rainbow color. They also have polished, rounded tips designed to provide you a more comfortable drinking experience. Also included in the set is a custom-made, bendable cleaning brush!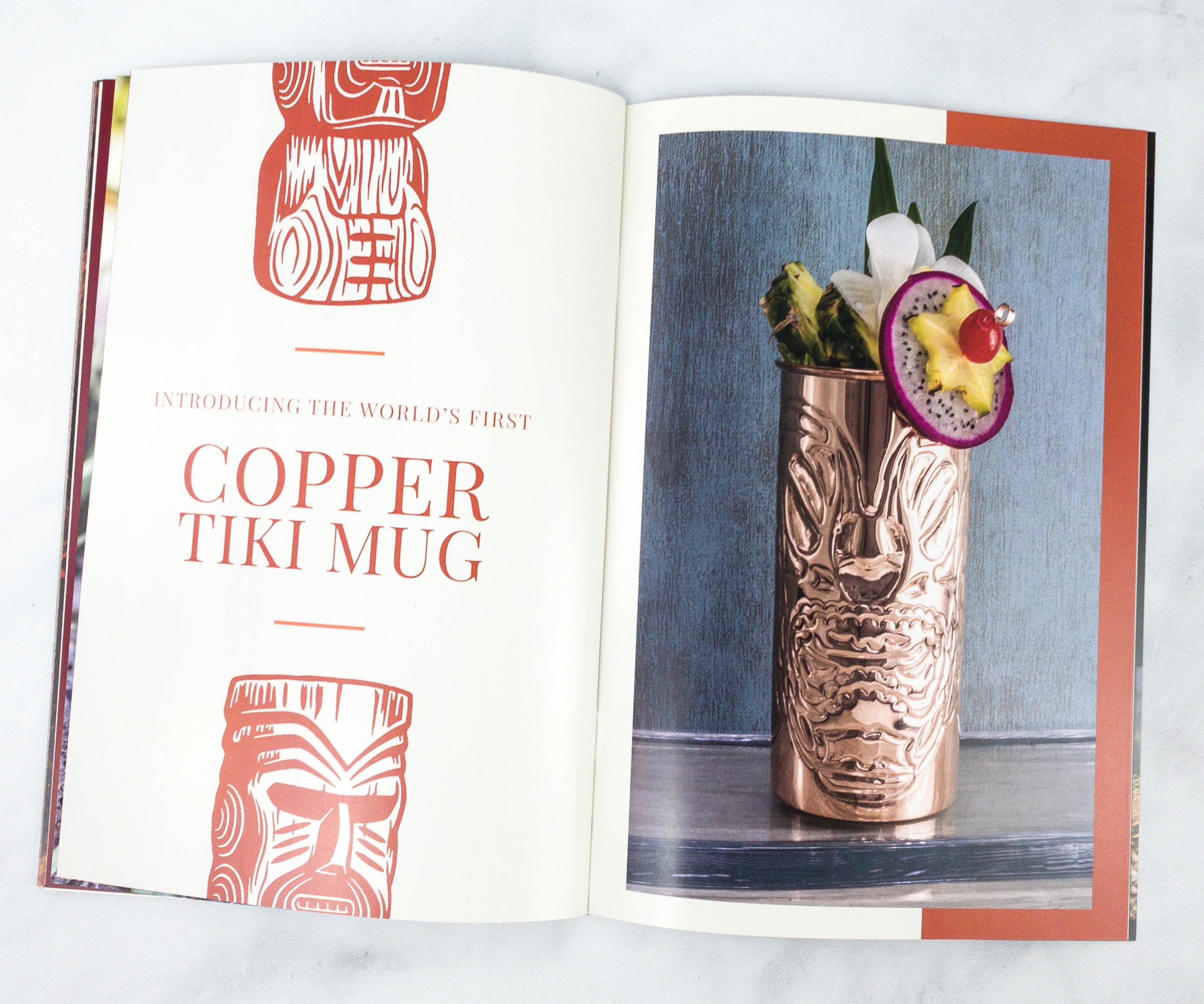 Copper Tiki Mug ($79) To use with the straws is this unique, handcrafted, and hand-polished Tiki mug.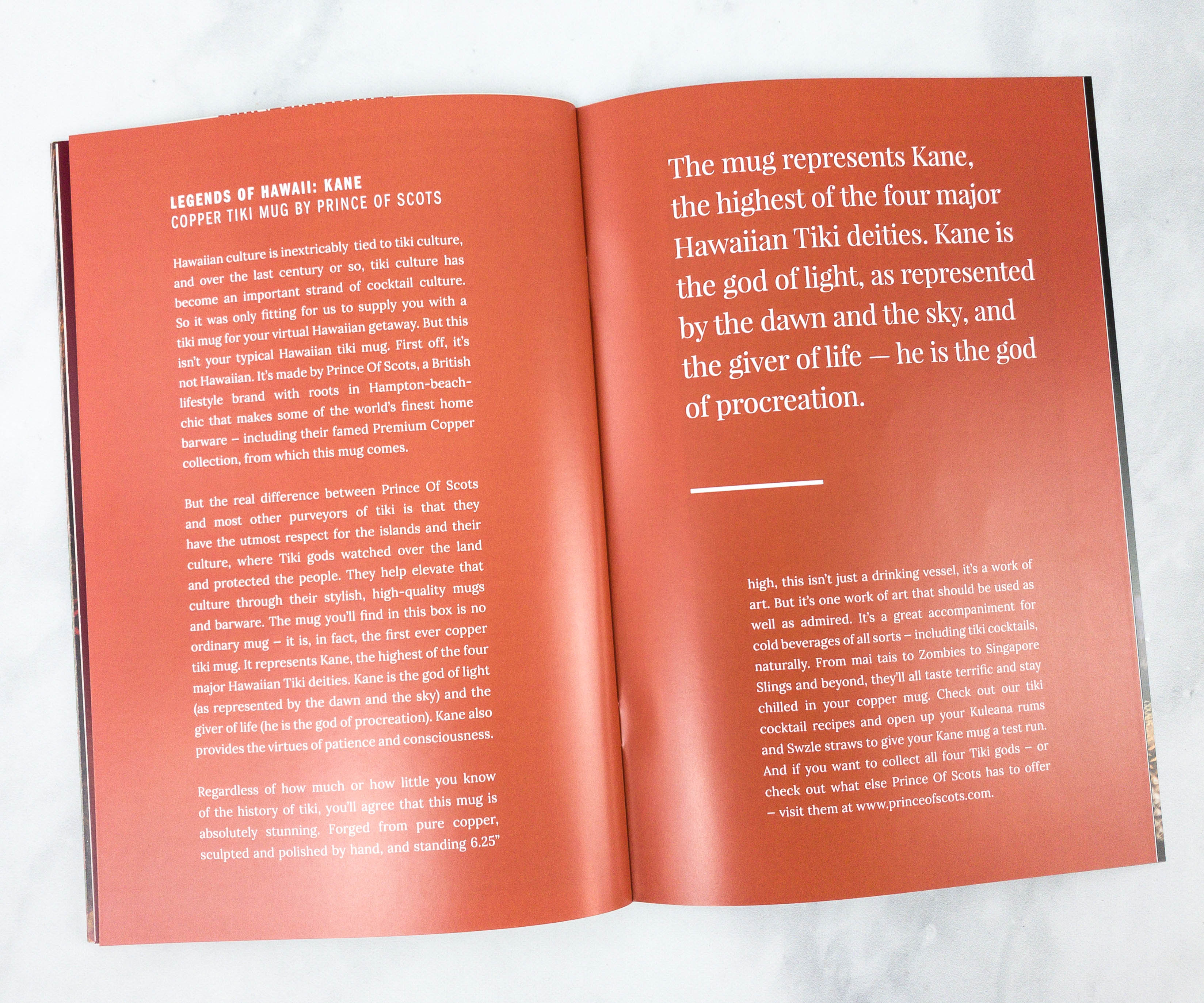 The mug represents Kane, the highest of the four major Hawaiian Tiki deities. Kane is the god of light, as represented by the dawn and the sky, and the giver of life – he is the god of procreation.
This part of the booklet features the actual images of how these Tiki mugs are made.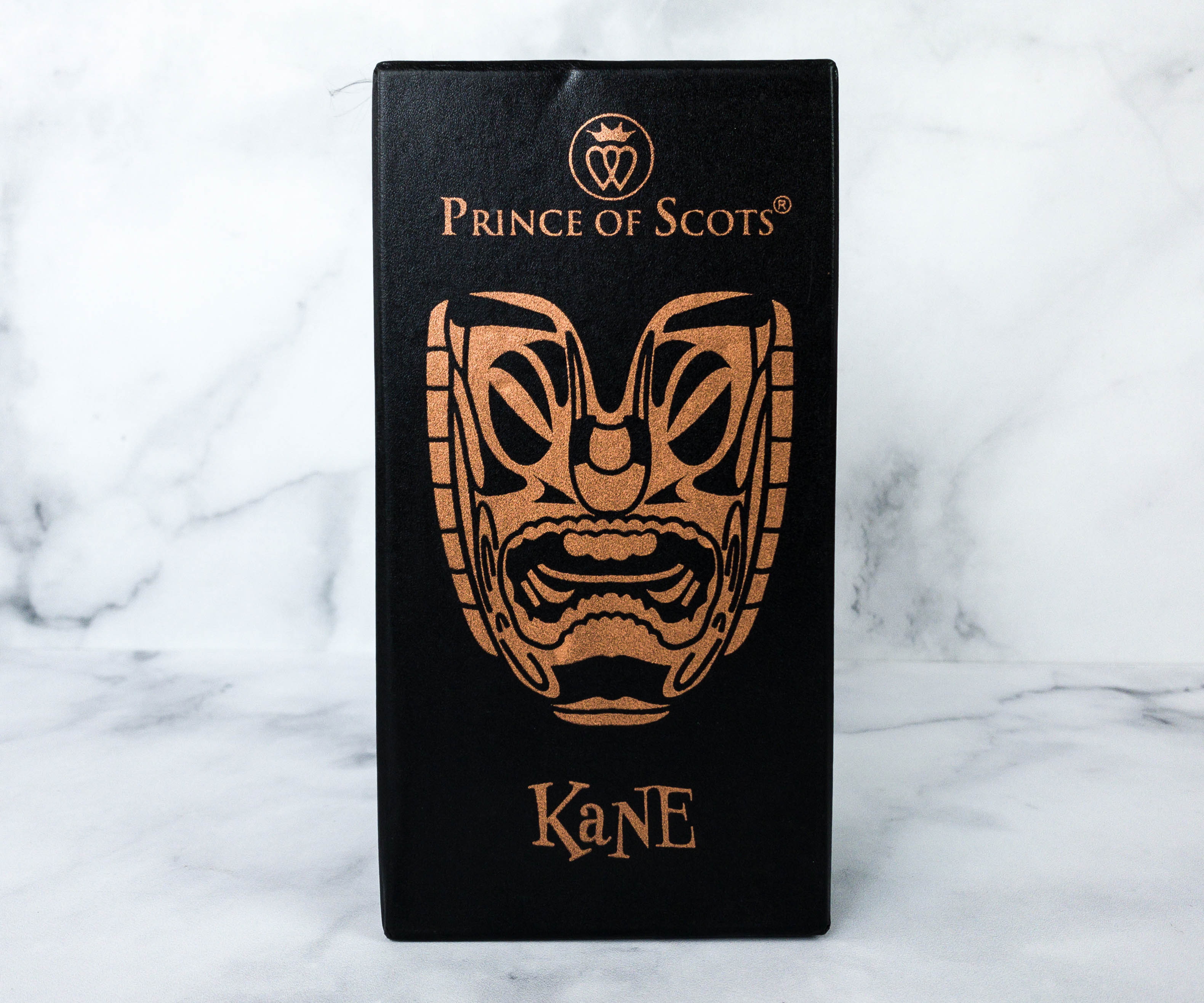 This is definitely not your ordinary Tiki mug, as it is exclusively made by Prince of Scots, a British lifestyle brand known for the finest home barware, including their famed premium copper collection.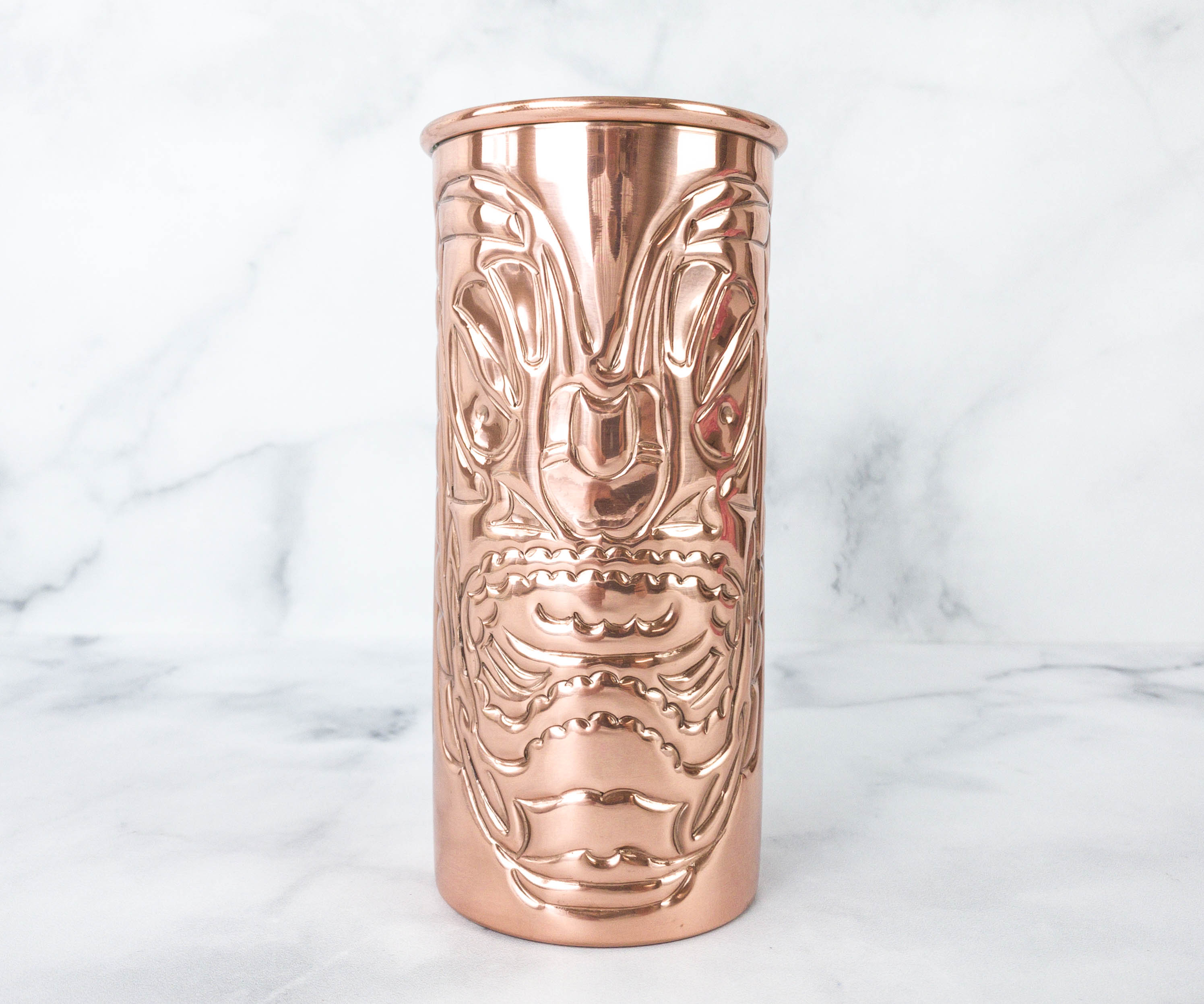 It's made from pure copper, a unique metal said to kill bacteria, strengthen immune system, increase energy level, and improve brain function.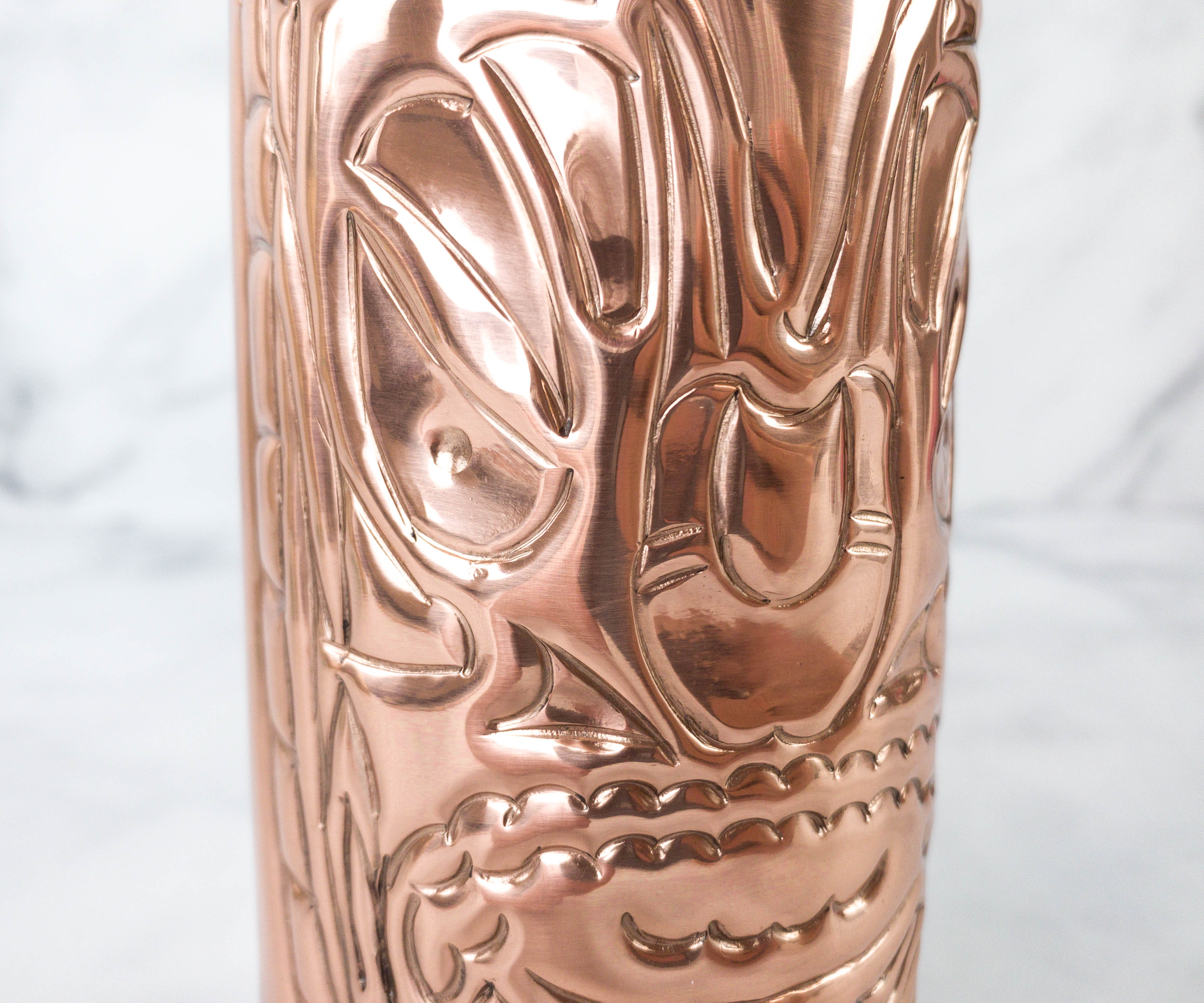 This mug is well-detailed! This is not just a drinking vessel but a work of art as well! It's also a symbol of cultural appropriation. It would be better to have a mug crafted using well-paid contemporary Hawaiian artists designs.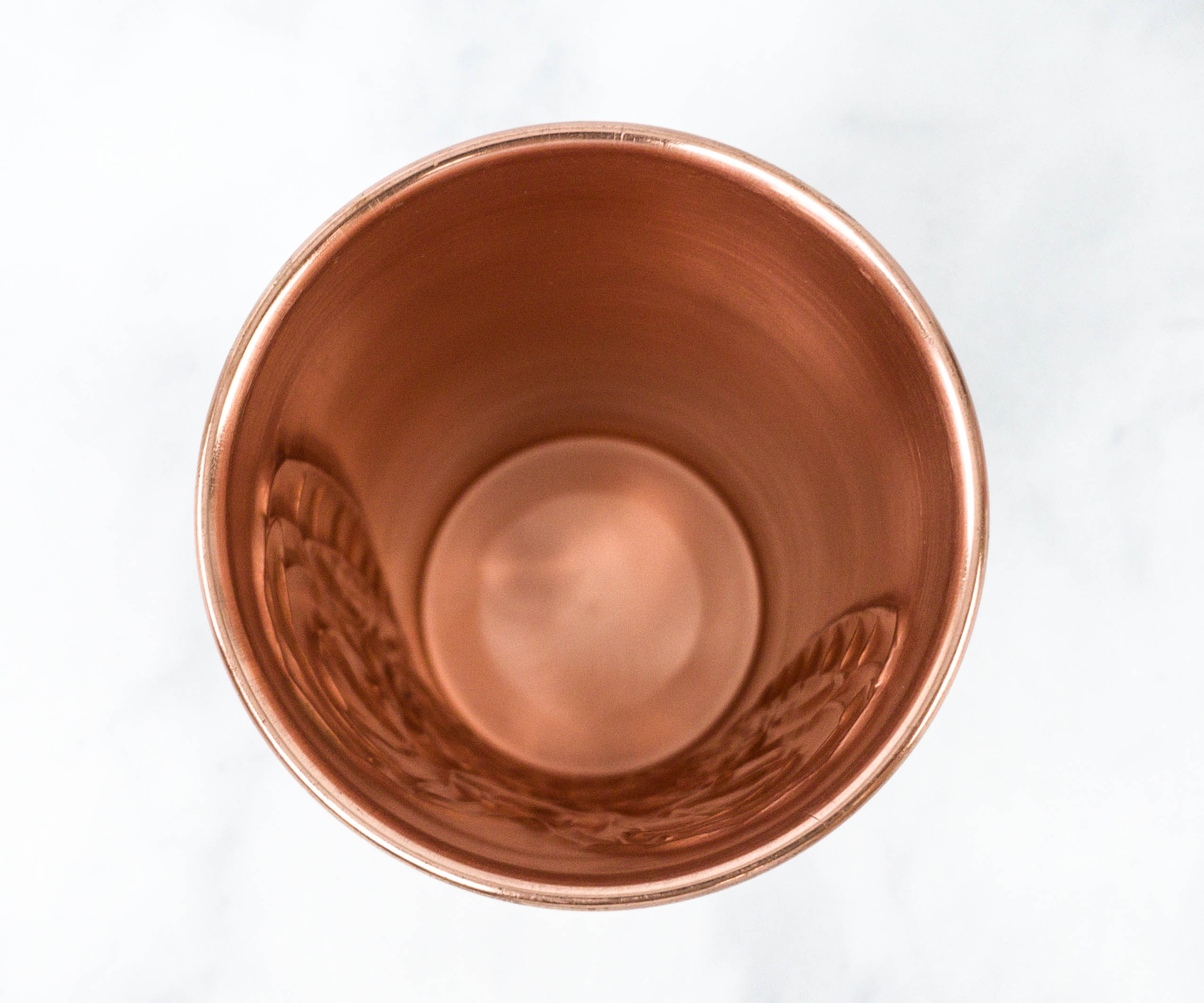 It's 6.25 inches tall with 3.25 inches diameter and it can hold up to 24 ounces of drinks.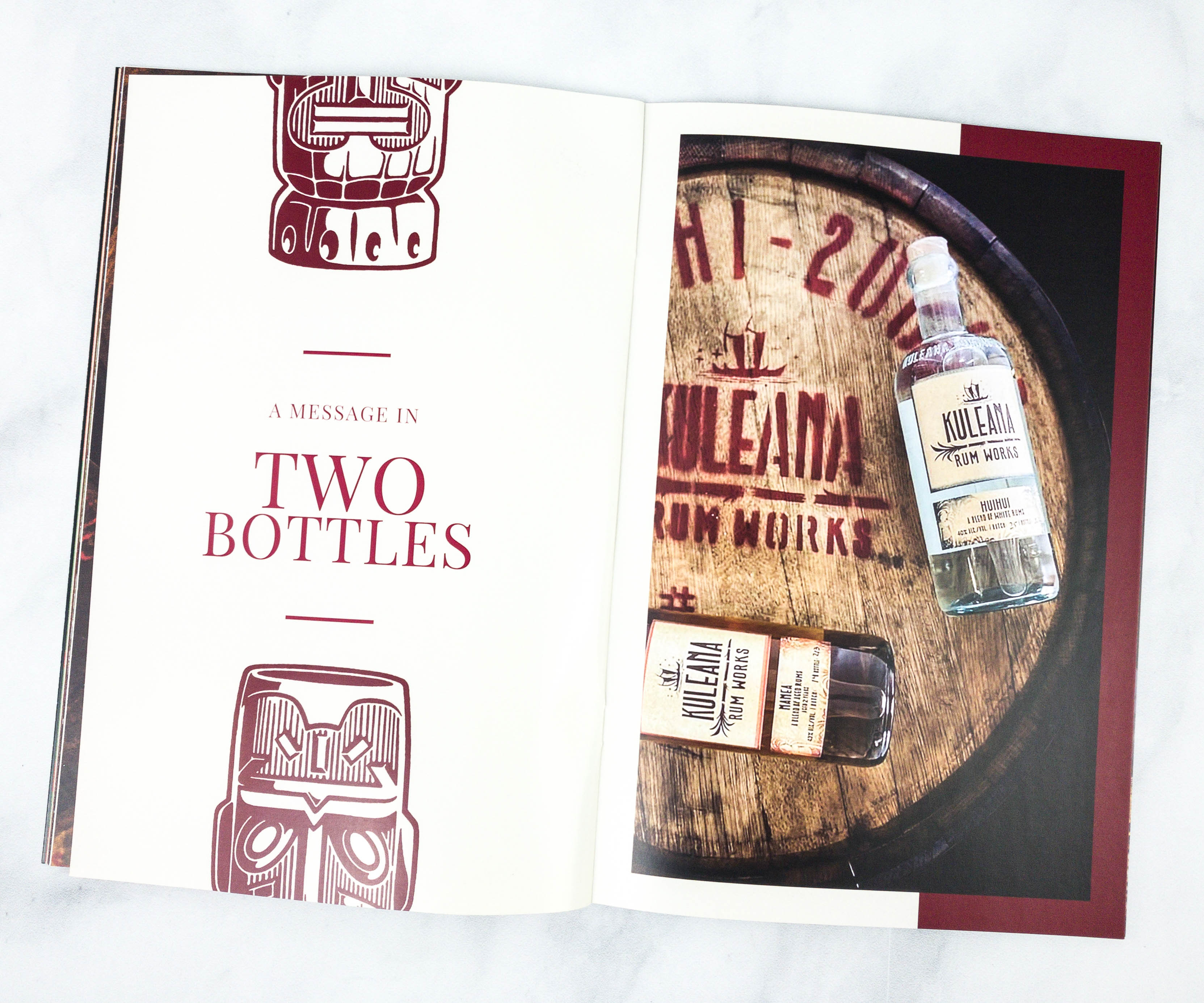 Here's an introduction to Nanea & Hui Hui Rums from Kuleana Rum Works.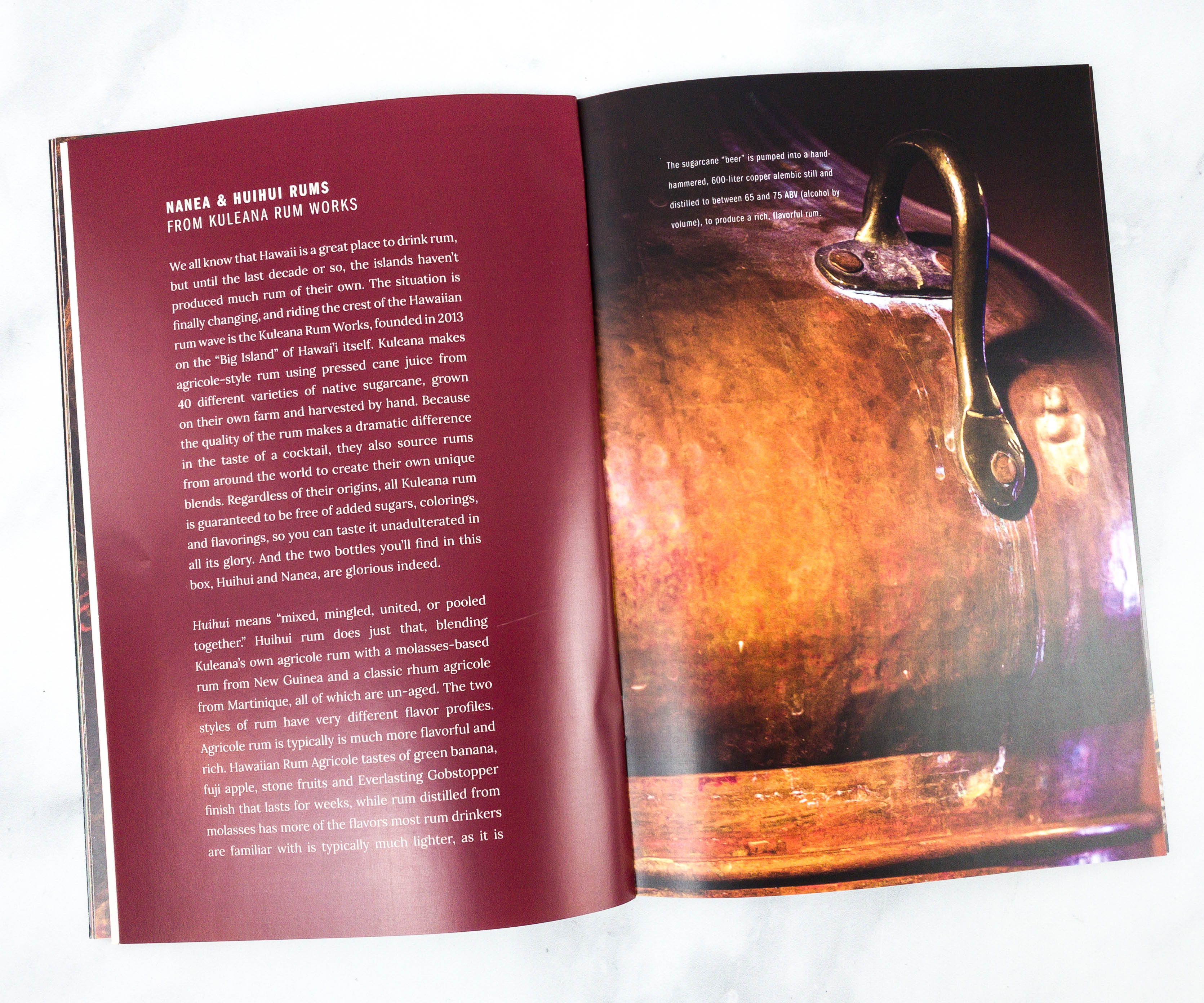 Here's a full page article that contains information about the Kuleana, it's brief history and  styles of rums, and flavor profile.
FYI Kuleana isn't owned by native Hawaiians but they do focus on regrowing varieties of sugarcane that were brought to the islands by Polynesian settlers.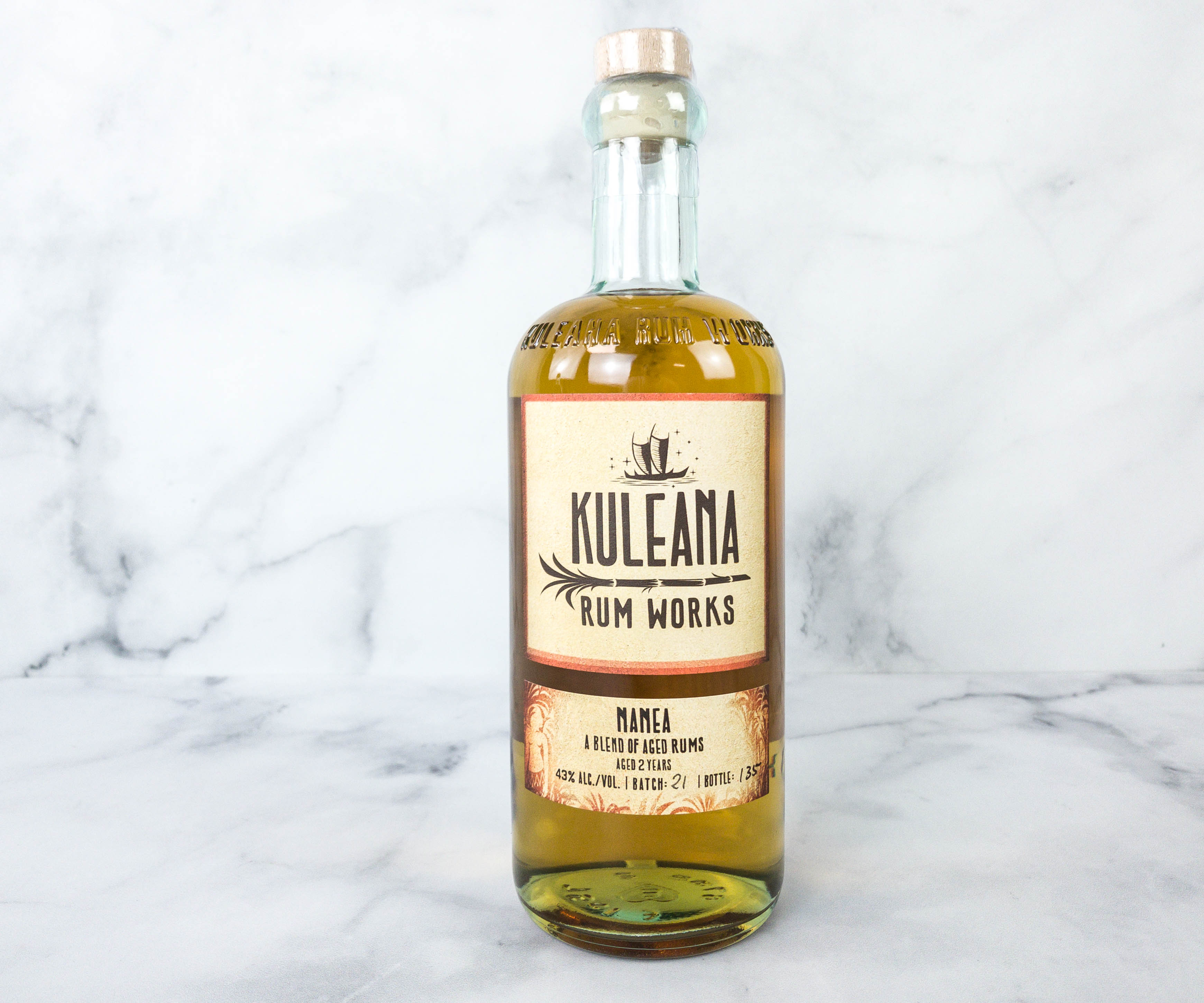 Kuleana Rum Works Nanea Aged Rum ($35) Nanea is a delicious rum made from a combination of Latin American rums, including a 2-year-old from Guatemala and a 4-year-old from El Salvador, distilled from molasses and aged in ex-bourbon barrels.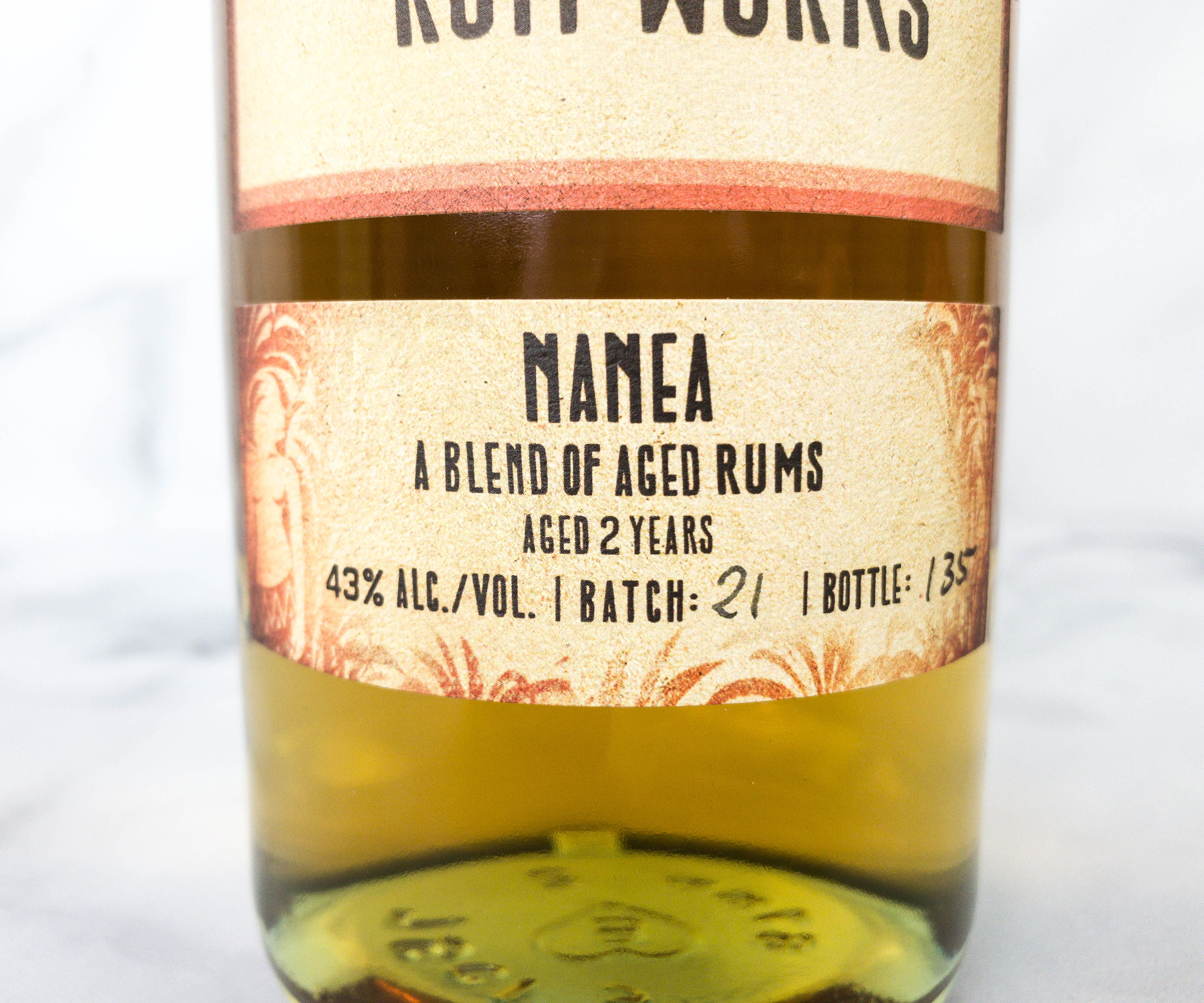 According to the label, this Nanea Rum is the 135th bottle of the 21st batch.
It's a medium-bodied rum featuring a golden color with aromas of caramel, cinnamon sugar toast, marzipan, and vanilla.
Kuleana Rum Works Huihui ($30) The second bottle features a delicious, molasses-based Papua New Guinea rum with Kuleana Hawaiian Rum Agricole and one from Martinique.
According to the label, this HuiHui Rum is the 582nd bottle of the 35th batch.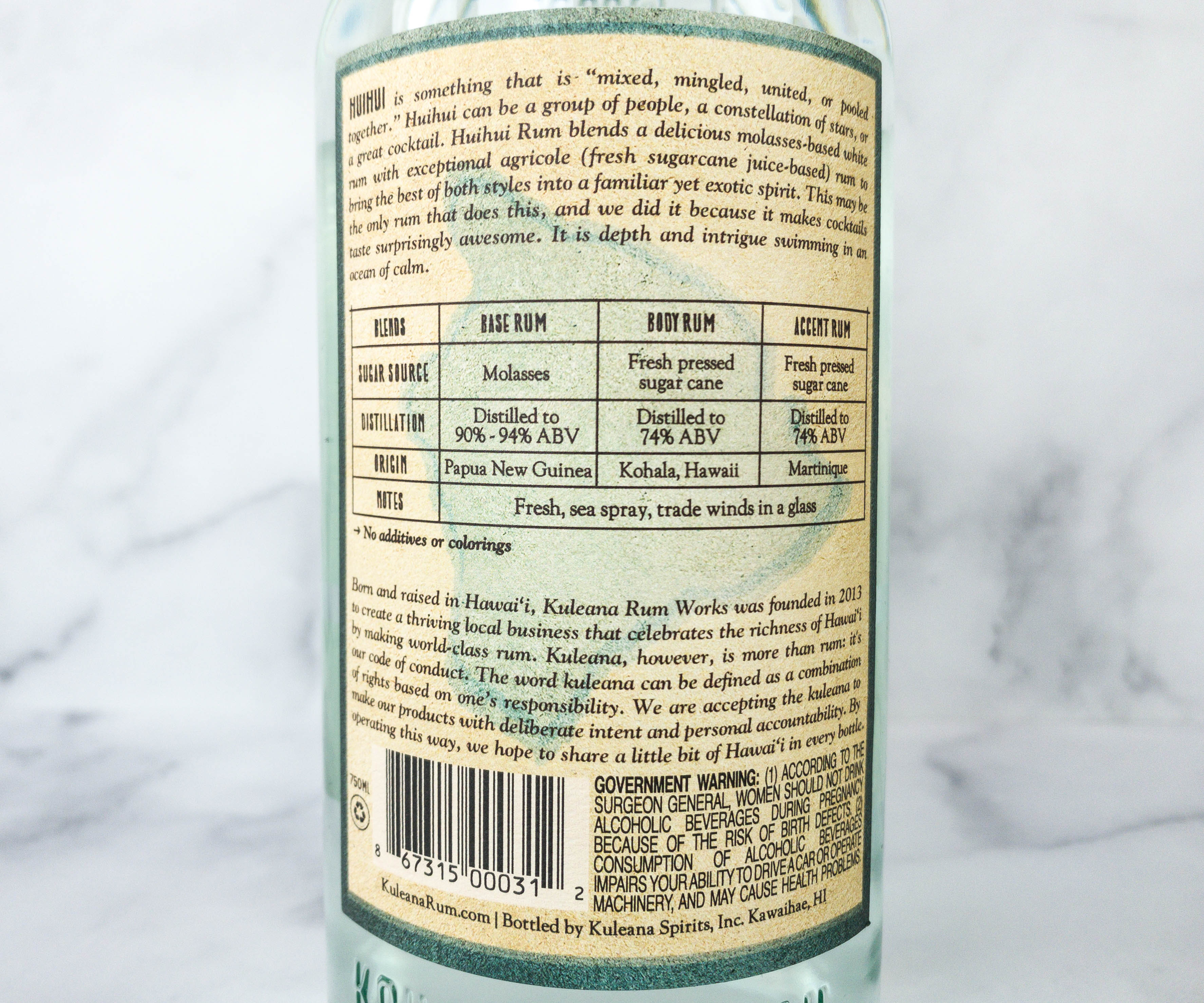 This drink features a clear color with aromas of green banana, olives, papaya, guava bread pudding, star fruit, and apple with green peppercorns, pimento, and dill finish.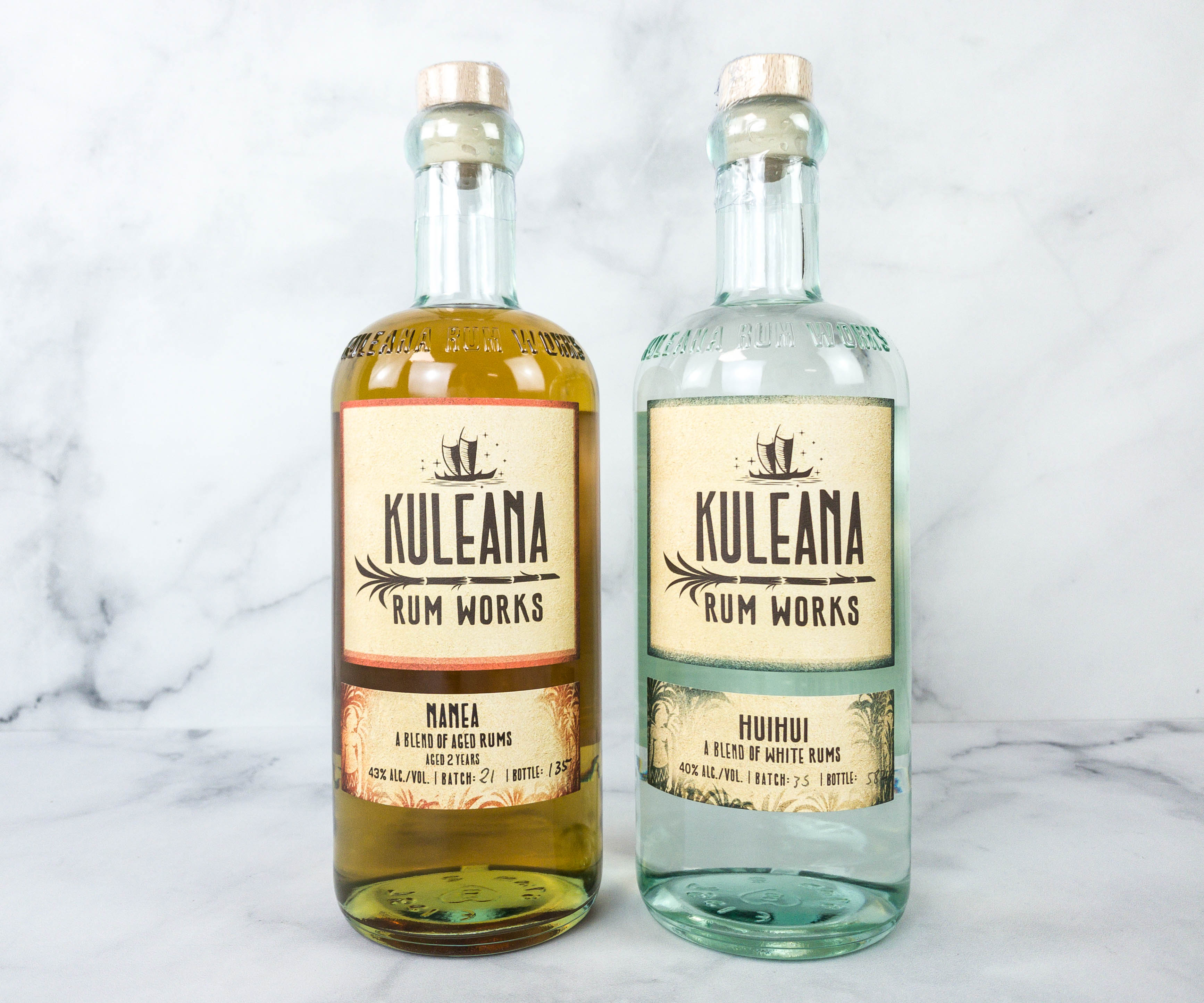 These drinks can be enjoyed as is or blended in a tiki-style cocktail mix.
This month's curation of luxurious items are perfect for making tiki cocktails at home and a great big box of colonial nostalgia. I received two bottles of high-quality rum, plus a well-crafted Tiki mug made by a British company made from copper. There are also reusable metallic straws. Everything in this box are premium items, but I really wish that instead of sending out some non-critical tiki ware that Vices instead thought harder about white co-opting of Polynesian peoples' culture and instead chose to celebrate Hawaiian culture through the lens of Hawaiians instead of through white eyes.
What do you think of this month's Vices box?