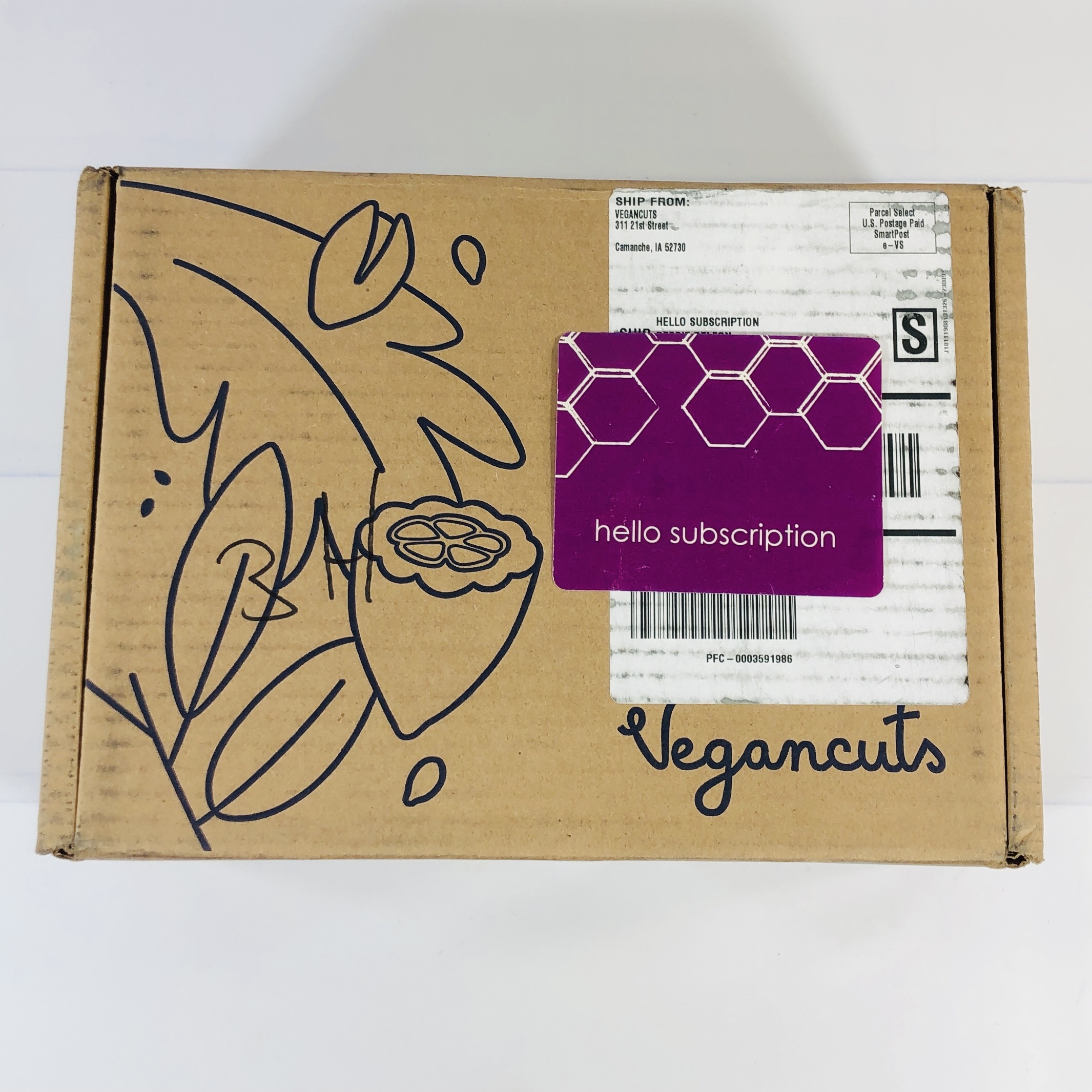 Vegancuts Beauty Box is a monthly beauty subscription service that sends 4 or more items ranging from unique cosmetics to luxurious skincare. Best of all, they are 100% cruelty-free and vegan, plus most items are natural and non-toxic! Monthly recurring shipments are $24.95 with free shipping in the USA (there is an additional charge for other countries). This sub is also available in 6 or 12-month terms that do not renew but that do earn you a discount.
Each month you'll receive a delivery of 4 or more new deluxe or full-size products, from unique cosmetics to luxurious skin care, that treat your outside as good as you treat your inside.
DEAL: Use the coupon code hellosub to get $5 off your first box on any Vegancuts subscription! It can only be used once per customer, but it can be used on multiple subscriptions at once so long as they are in the same transaction.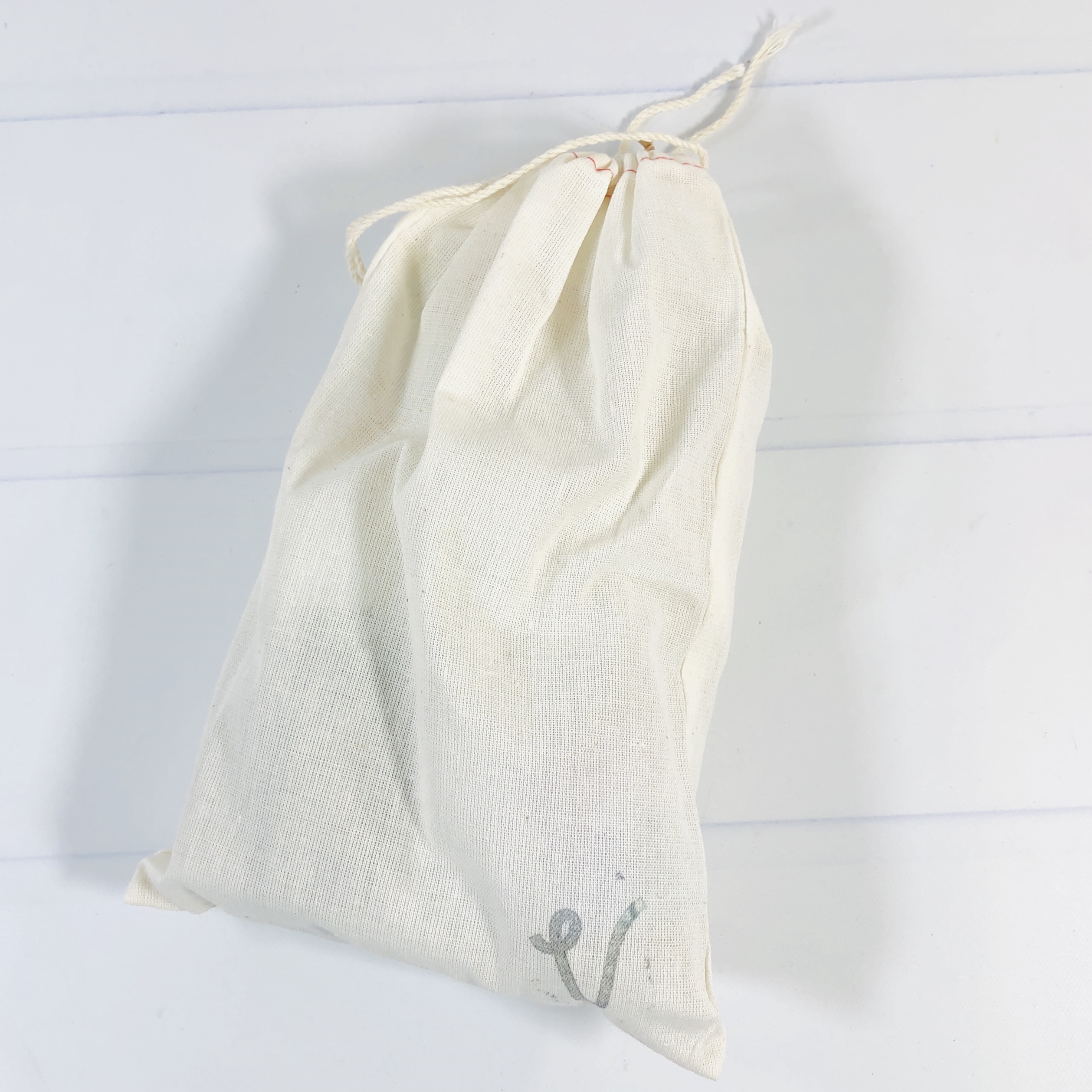 My beauty items come in the same box as my snack subscription, but they are always placed in a separate bag.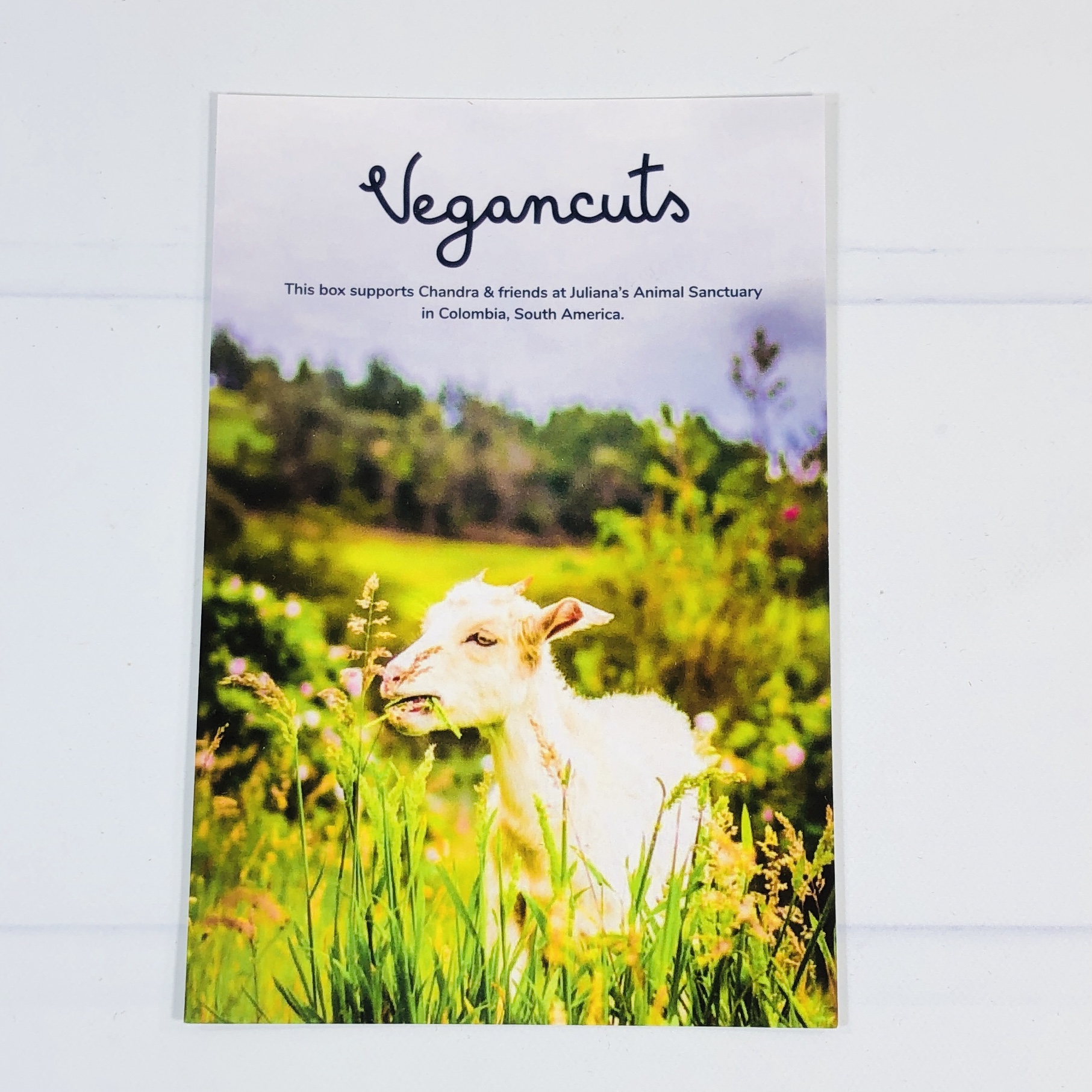 The product info card tells me we are supporting Juliana's Animal Sanctuary this month!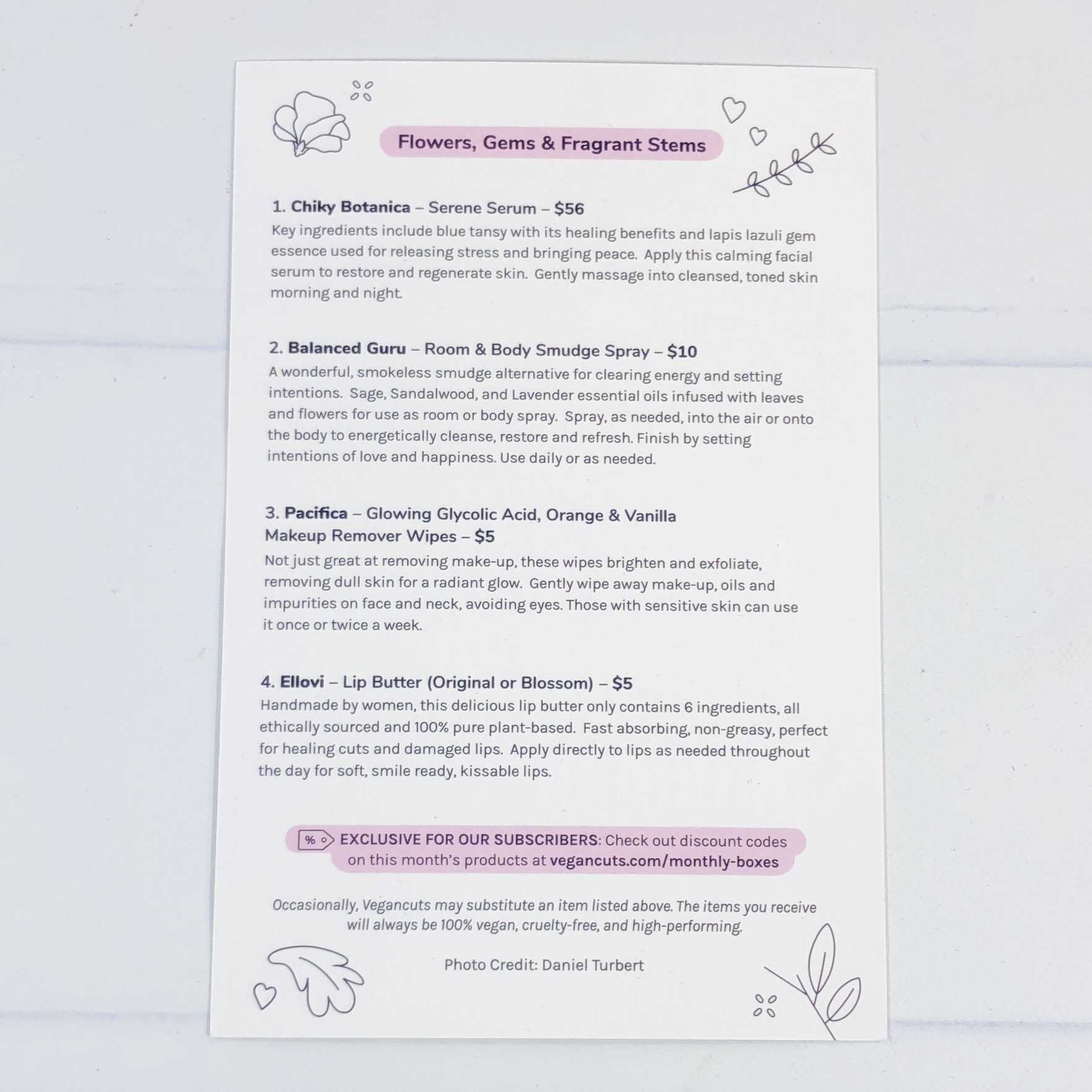 The back of the card listed the items and an MSRP. More discount codes can be found at the Vegancuts website. The theme for February is Flowers, Gems, & Fragrant Stems!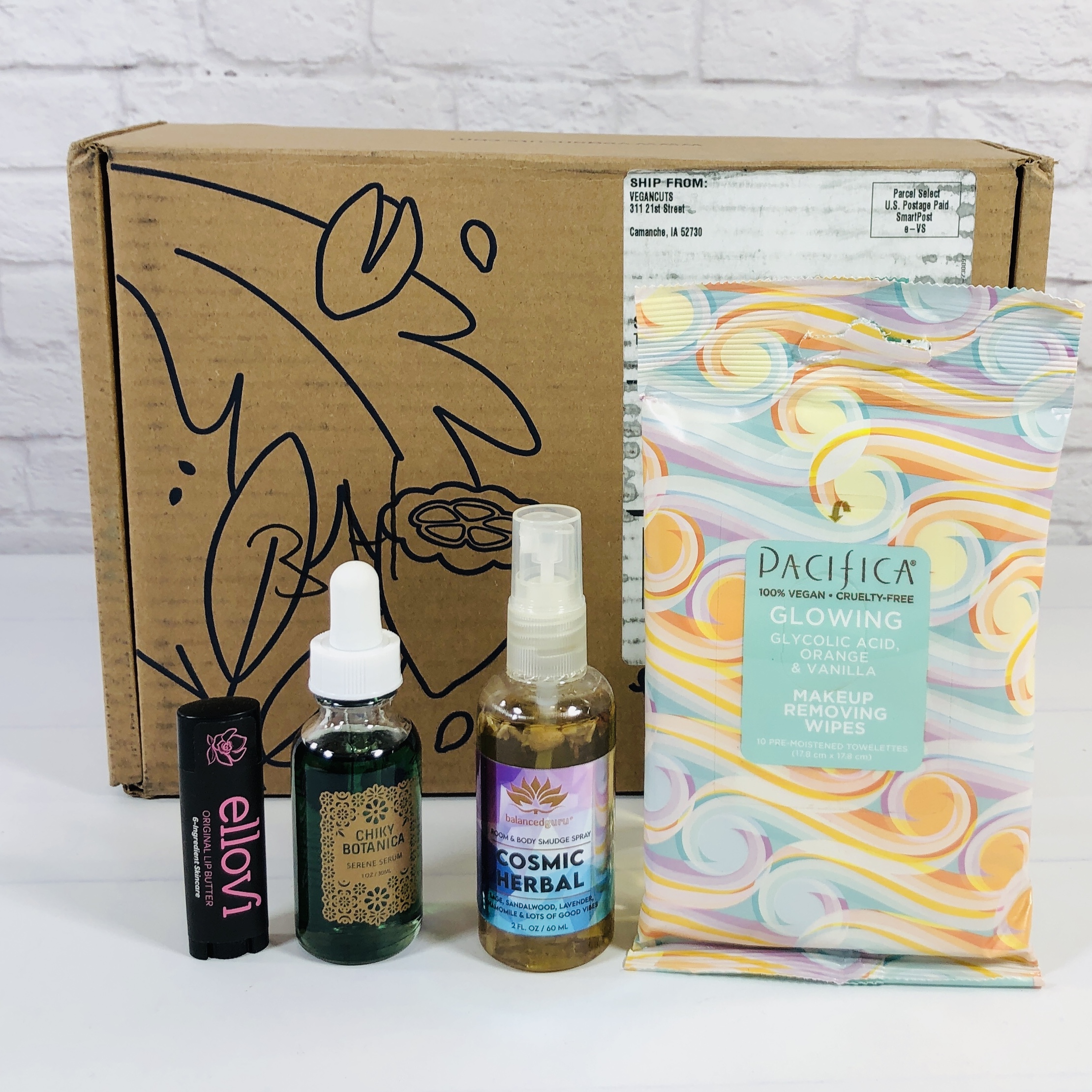 Everything in my box!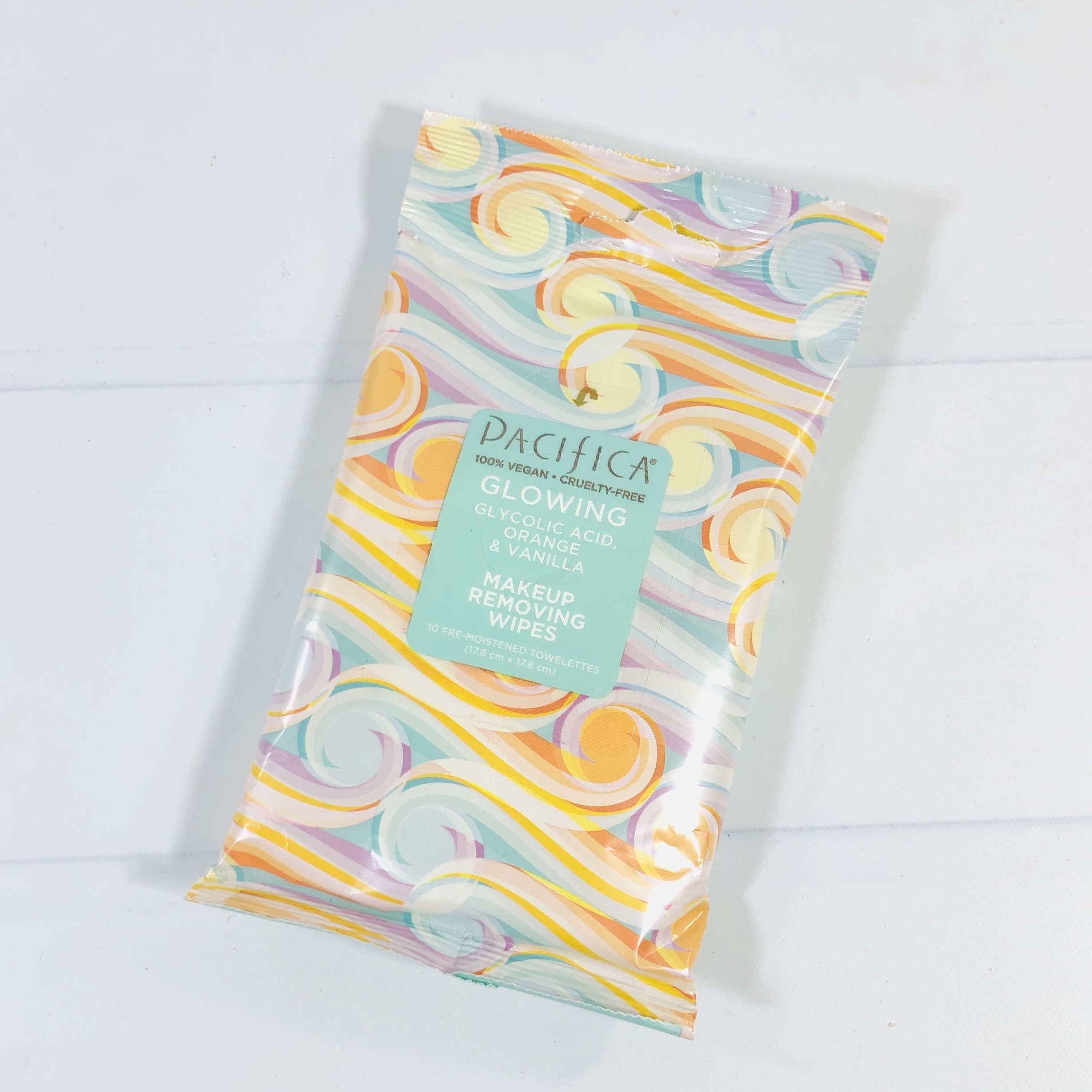 Pacifica Glowing Makeup Removing Wipes ($3) We received a travel-sized bag of makeup remover wipes in a scent that reminds me of a Creamsicle, orange and vanilla, yum!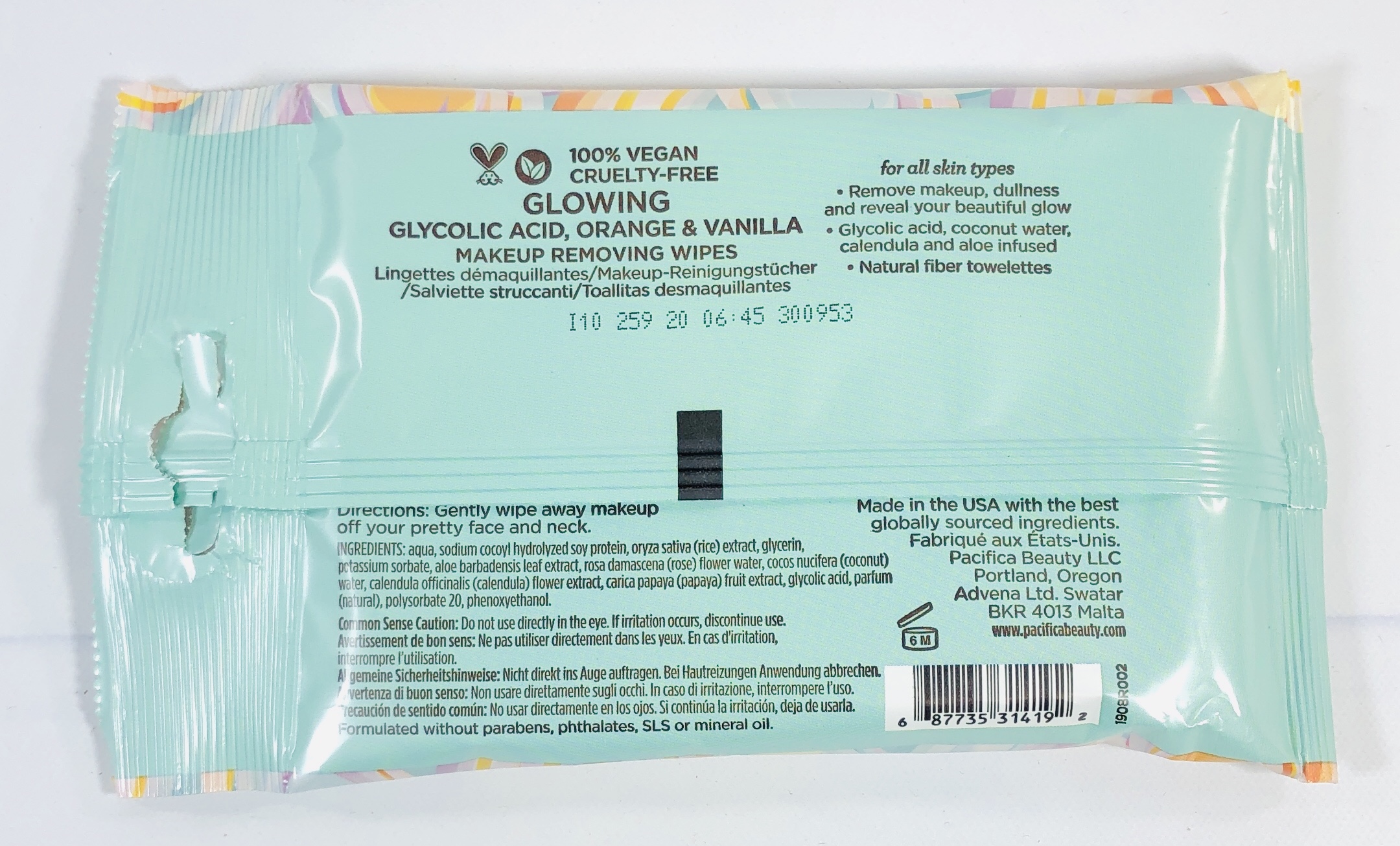 It is a gentle makeup remover for the face and it also has glycolic acid to remove dead skin cells. Please note that this is intended for "your pretty face and neck" and says to avoid contact with the eyes.
The wipe size was pretty generous and I used it to remove my face makeup, I didn't try to remove mascara or eye shadow. It has that classic ice cream and sherbet scent although it isn't super strong. I followed with a second cleanser.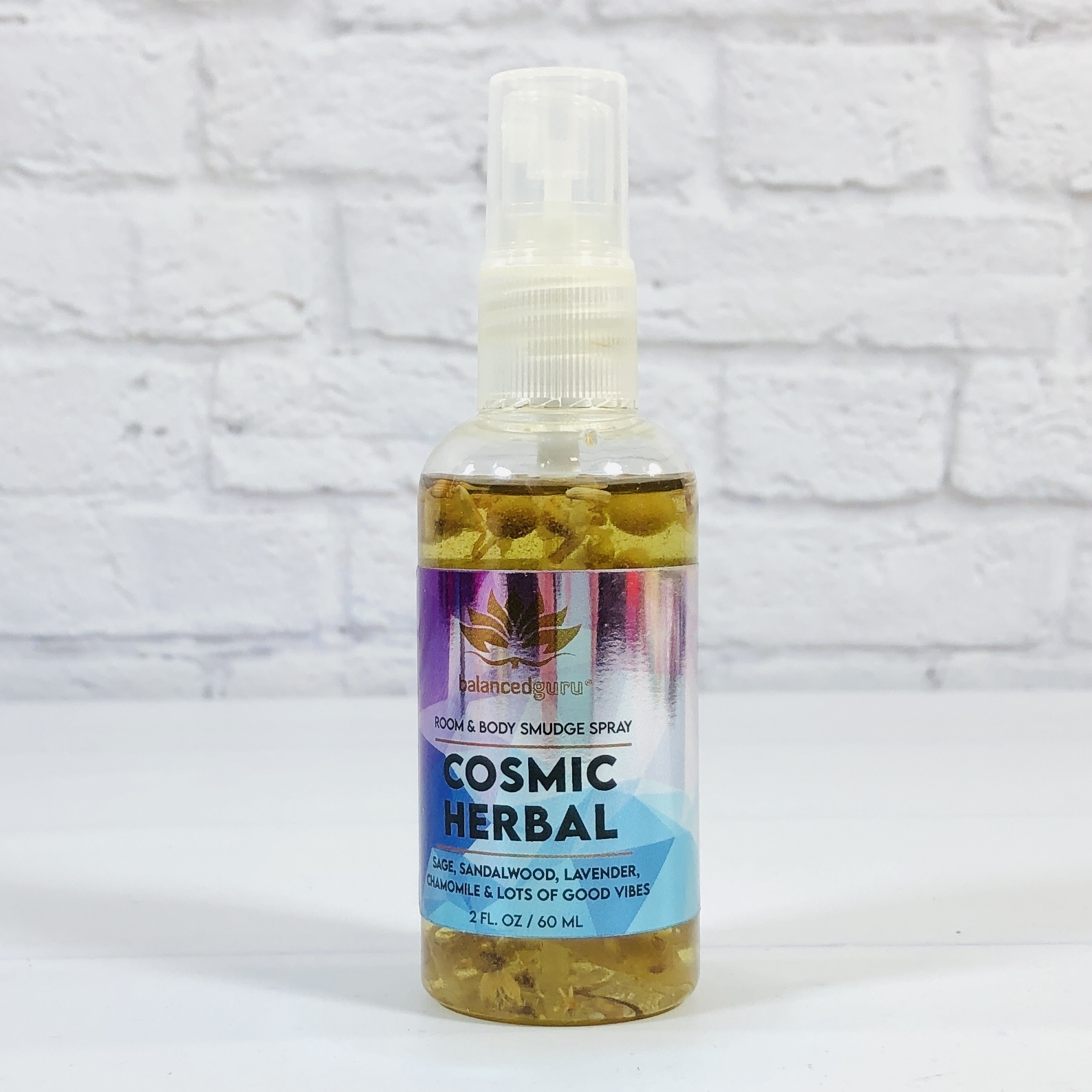 Balanced Guru Cosmic Herbal Room And Body Smudge Spray ($12) Oh, I like this smudge spray, it smells like a rustic, woodsy, unisex cologne.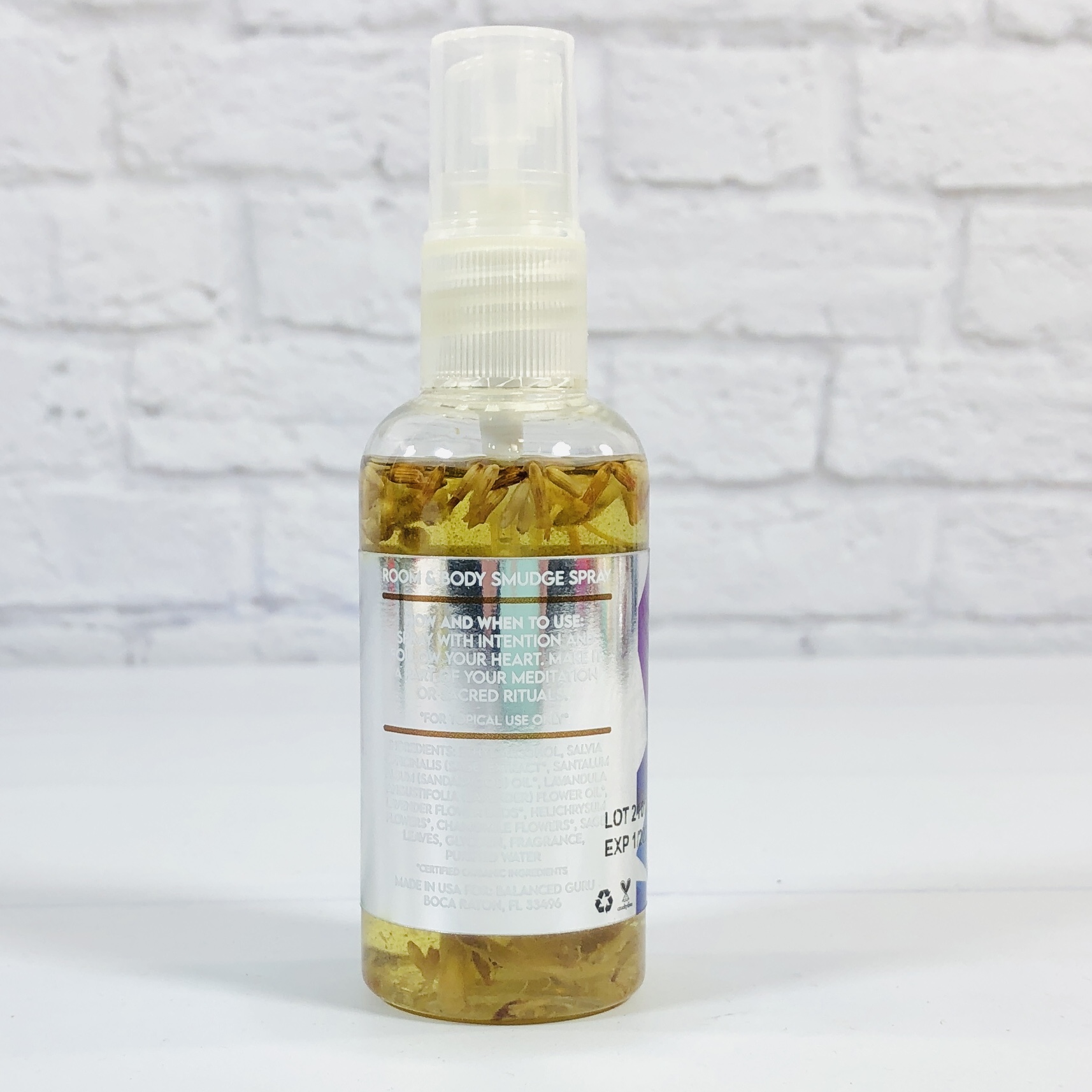 The spray has sage as one of the ingredients, which is typically burned in a bundle to clean your space, metaphysically speaking. It also has lavender, sandalwood, alcohol, and fragrance, which is probably why it lingers longer than essential oil sprays alone. There are some petals and buds floating around inside too. Keep an open mind and think positive thoughts while spritzing around your immediate area, or spray around your living room. You could use it before meditating.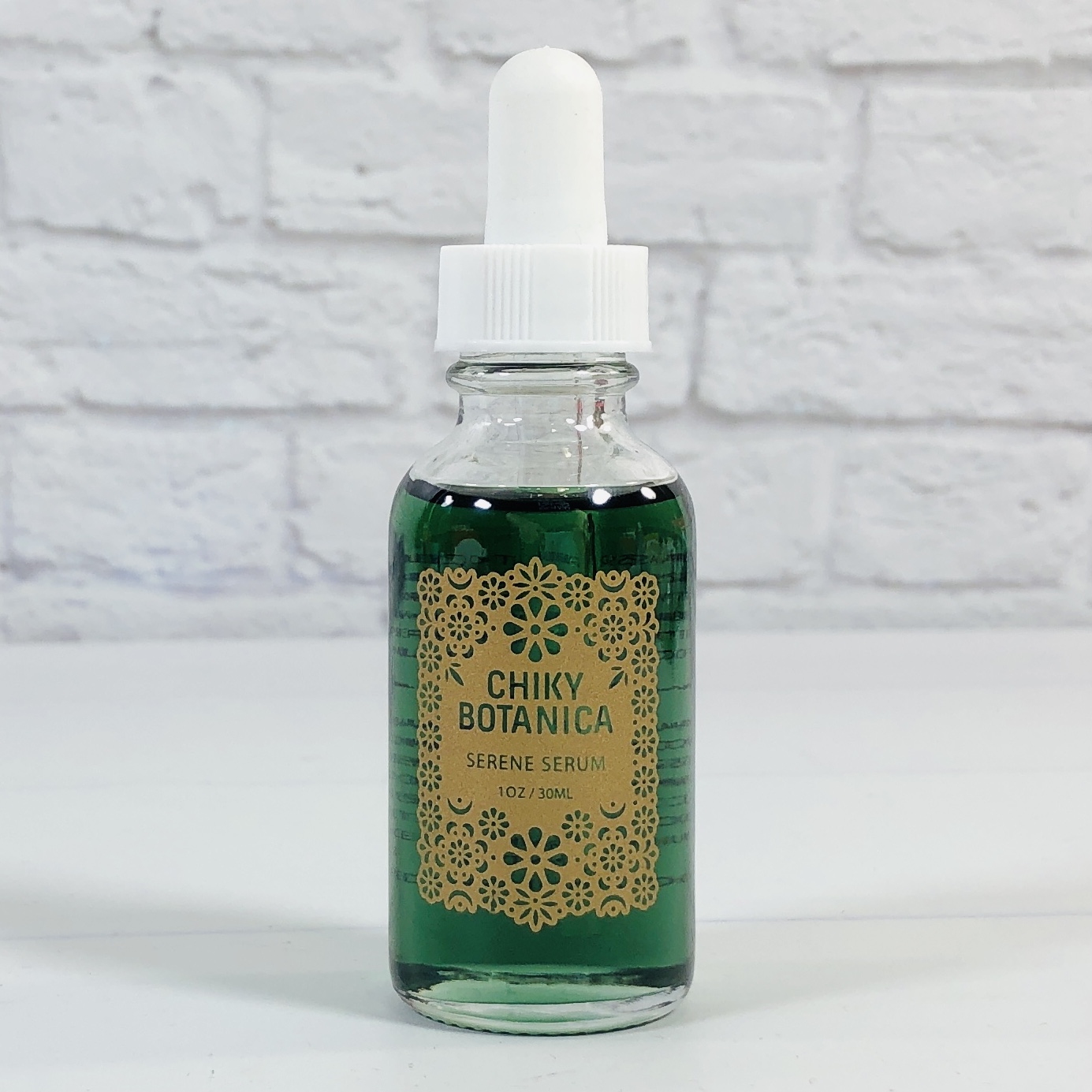 Chiky Botanica Serene Serum ($56) My skin is really red and irritated thanks to some historic cold temperatures in my area. I embraced this wholeheartedly to try to get my skin back on track.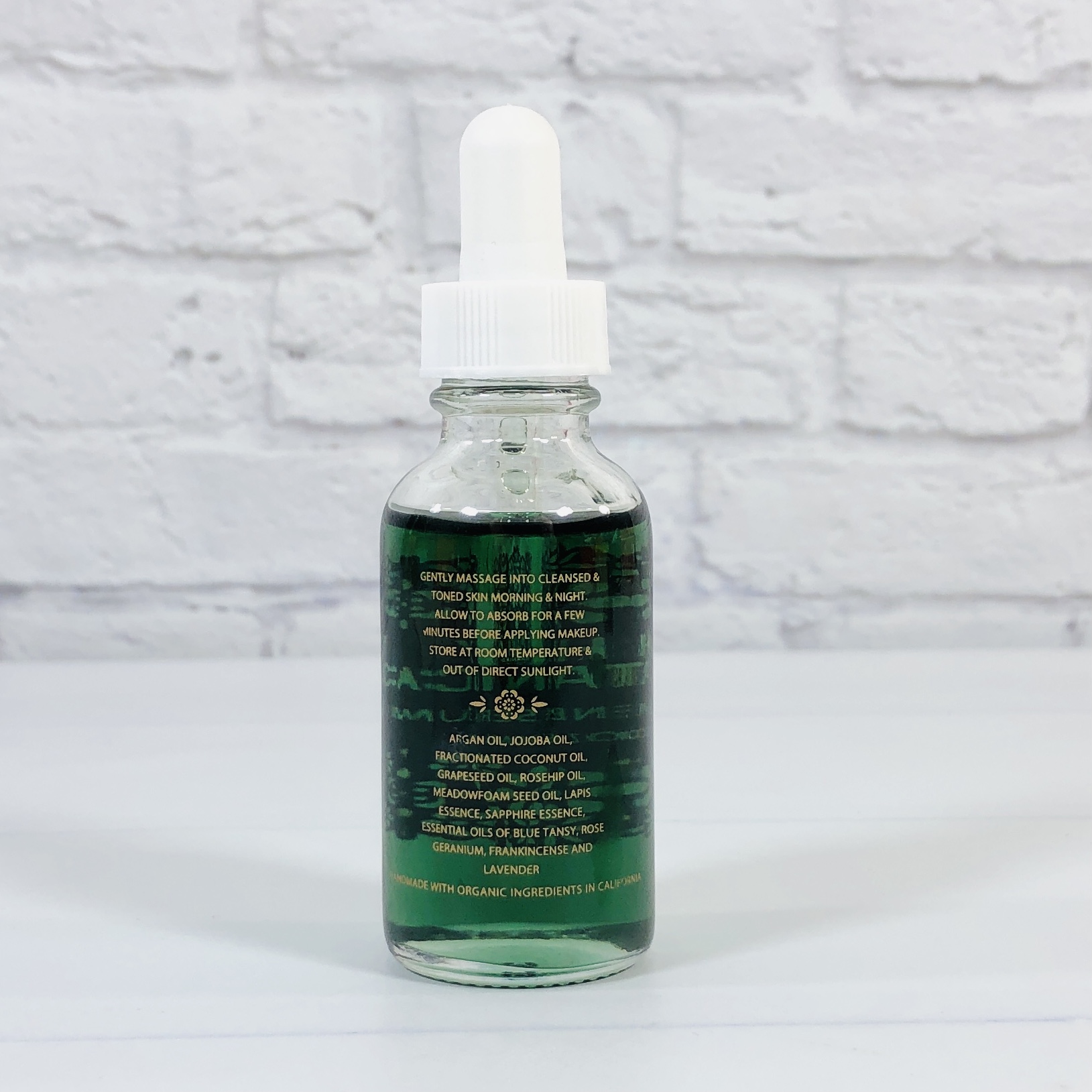 Argan, jojoba, and coconut oils are combined with lapis lazuli and sapphire essence, although whether those gems are actually ground up and used or if they just sat in a tub of oils to marinate isn't noted. There are some essential oils in here too, like blue tansy and geranium.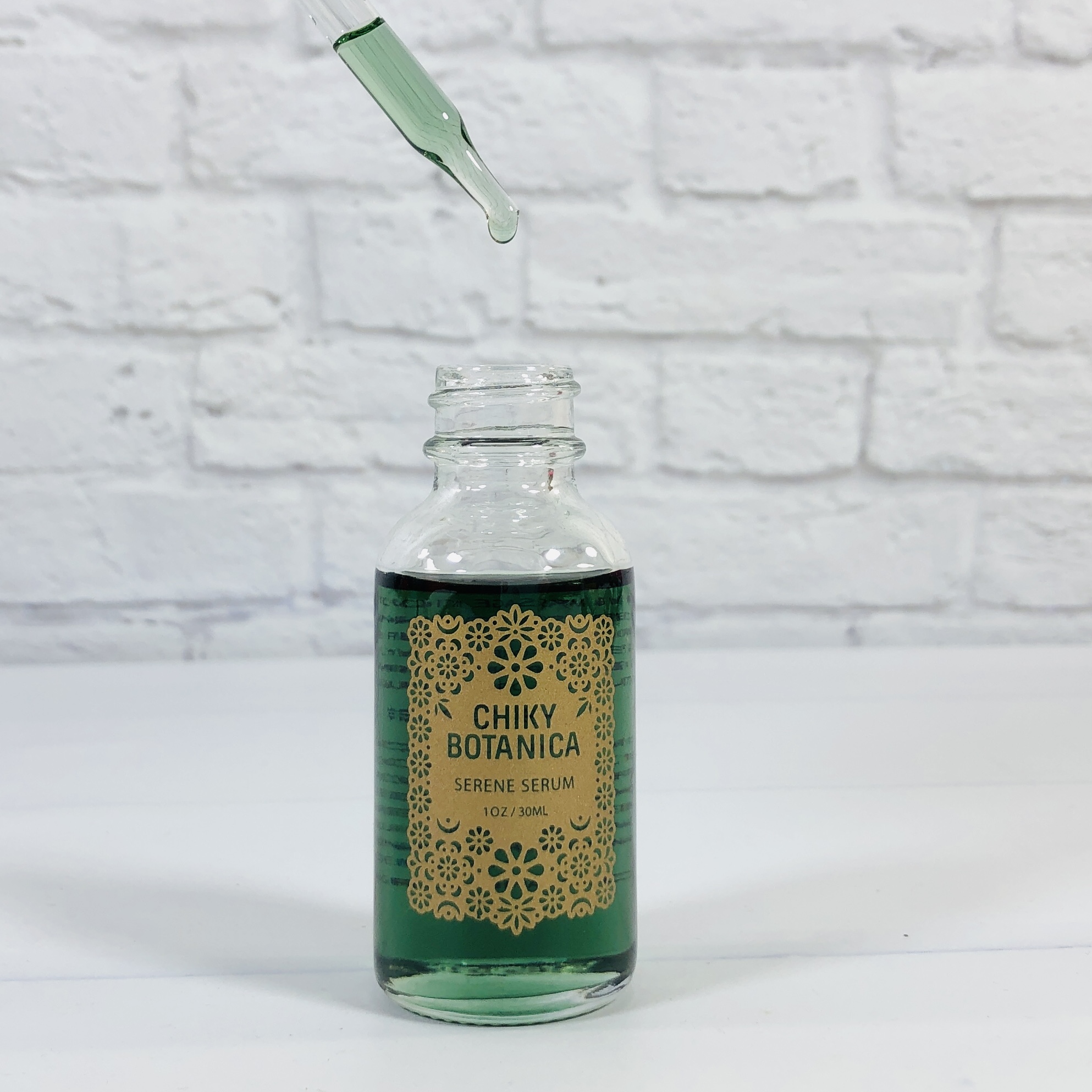 It has a cool color and my skin seemed pretty happy to soak it up. The scent is herbal and not super strong, it fades quickly. It left my skin feeling relaxed and smooth.
Ellovi Original Lip Butter ($5) Subscribers could have received Original (no added fragrance) or Blossom (tangerine/chamomile flavor) versions of this lip balm.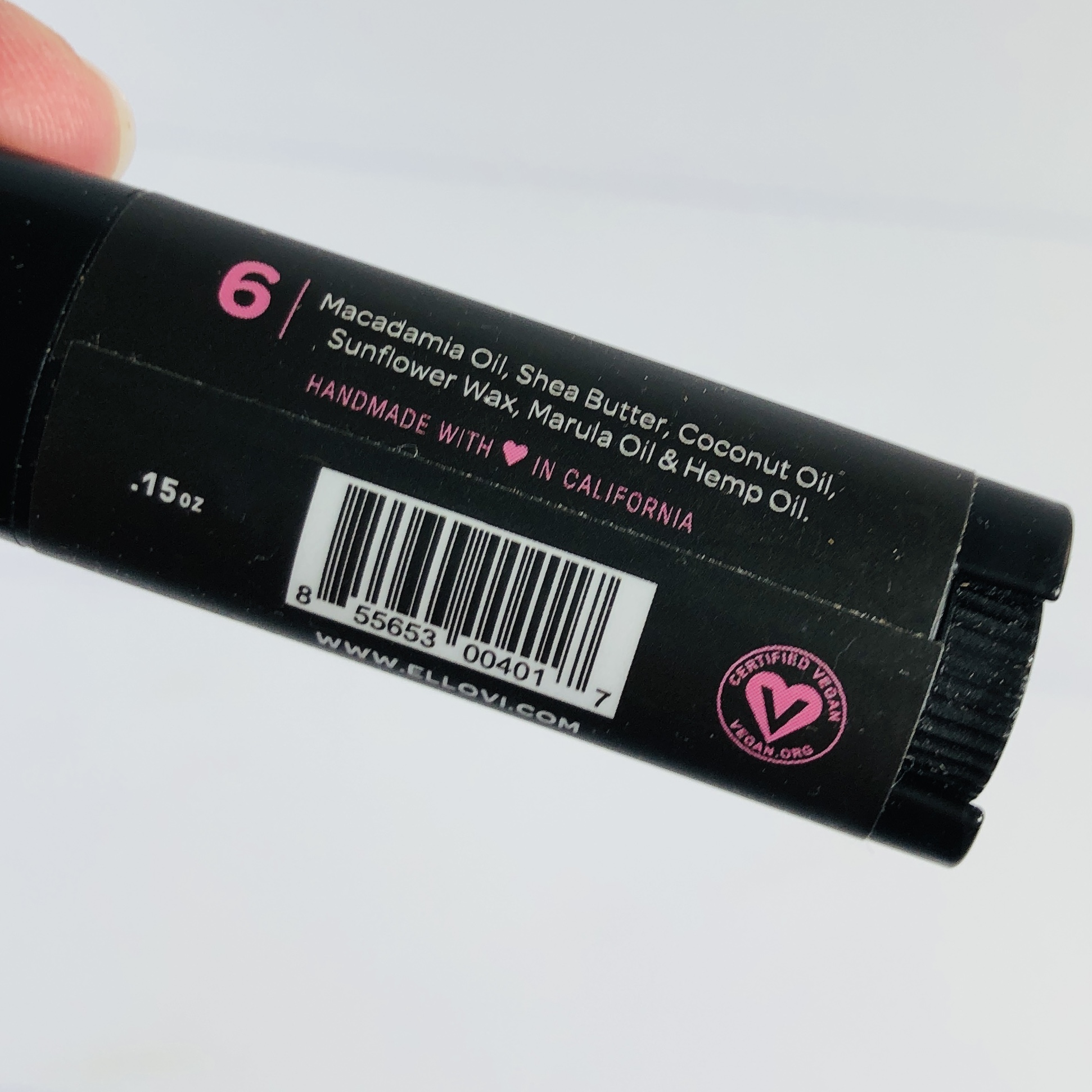 This is such a simple formula: macadamia oil, shea butter, coconut oil, sunflower wax, marula oil, and hemp oil.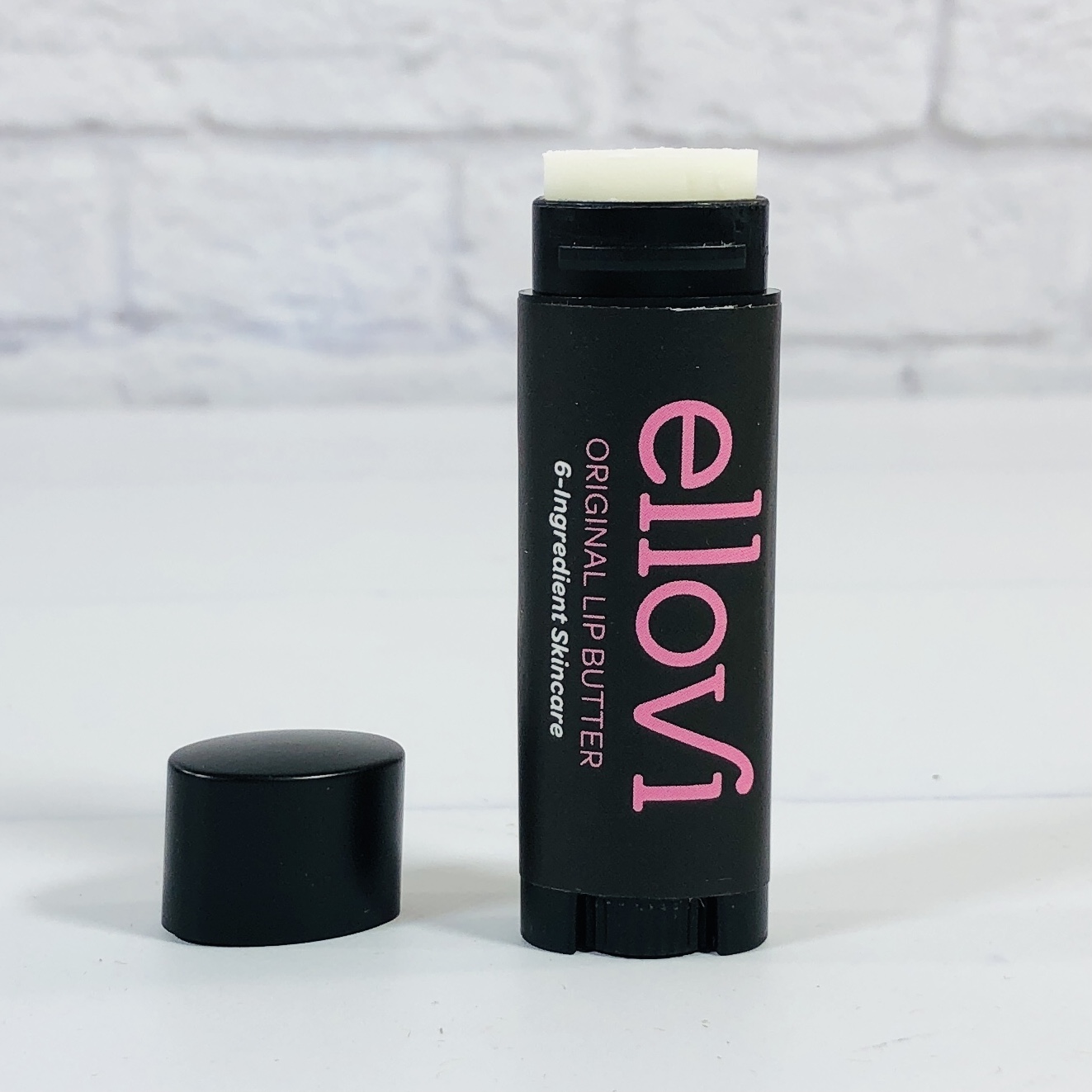 It goes on smoothly and has no flavor that I can detect. Just what my lips need, especially before bed but of course it can be applied at any time.
I was very happy with my February Vegan Cuts Beauty Box! I thought this curation worked well for my needs, with simple, clean beauty items to take care of my face, lips, and spirit. Although the wipes are travel sized and will be used up quickly, the other items will last well beyond 30 days. I now have a moisturizing skin serum, a lush lip balm, and an intriguing air mist that I just spray into the air at random times and take a deep breath and enjoy. The value for this box was around $76!
What do you think of this month's Vegancuts Beauty Box? Let me know which product you're loving in the comments!