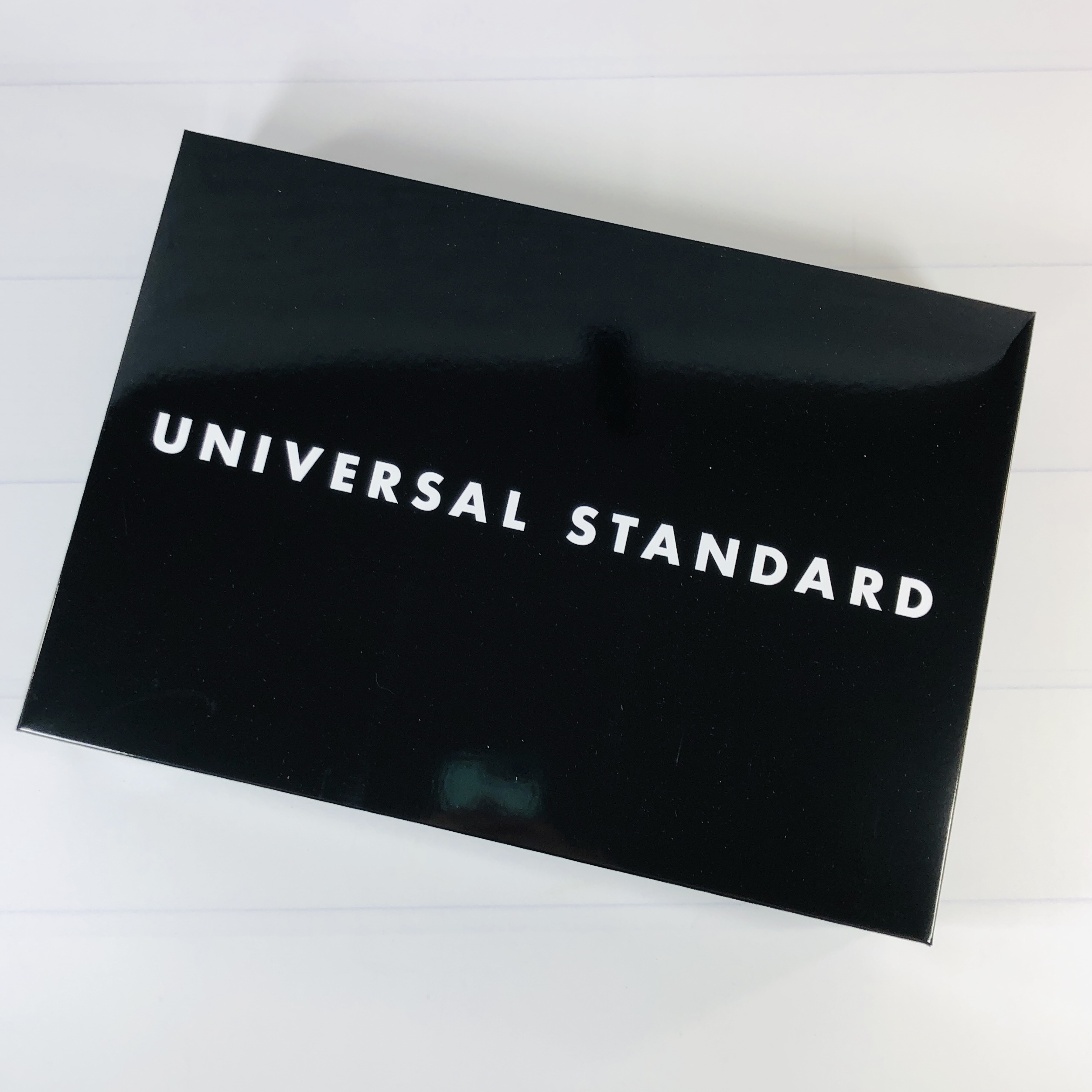 Universal Standard Mystery Boxes is a one-week only surprise box of clothing from the brand that embraces size inclusivity, from 00 to 40. There are 11 options to choose from, but you are limited to 3 boxes total. Prices start at $55 while values may go up to $708! You'll get a three-piece outfit that you can also mix and match with your own clothing for endless options. The pieces are a surprise, but that's part of the fun!
DEAL: Get 10% off your order! Use this link and use the coupon code hellosubscription10 at checkout.
This is the review of the Classic Style Box Universal Standard Mystery Box.


Start by picking the box or price point that you want. You can choose up to three boxes. There are 11 different choices!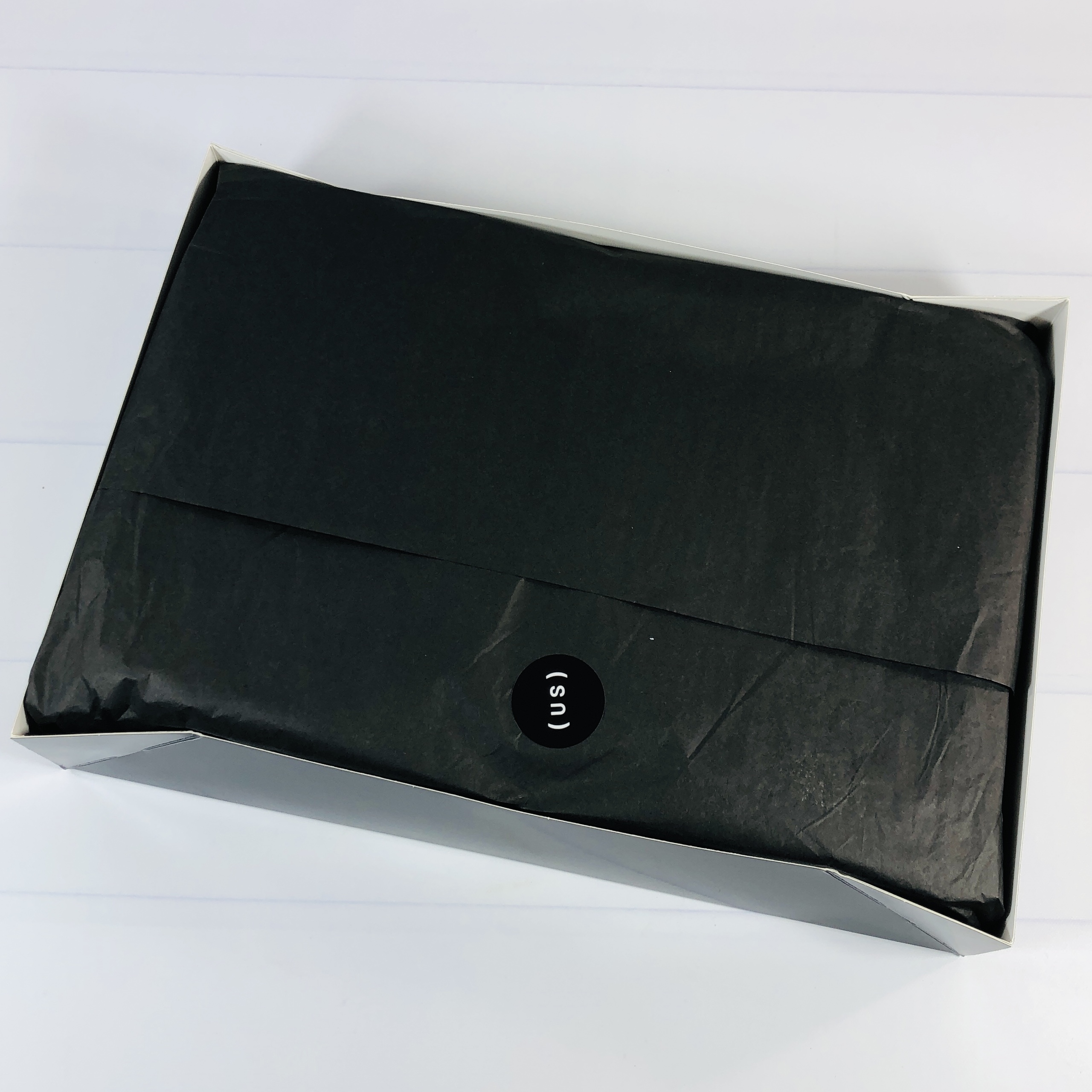 This is my first time ever trying Universal Standard! My items arrived quickly and they were wrapped in classic black tissue paper.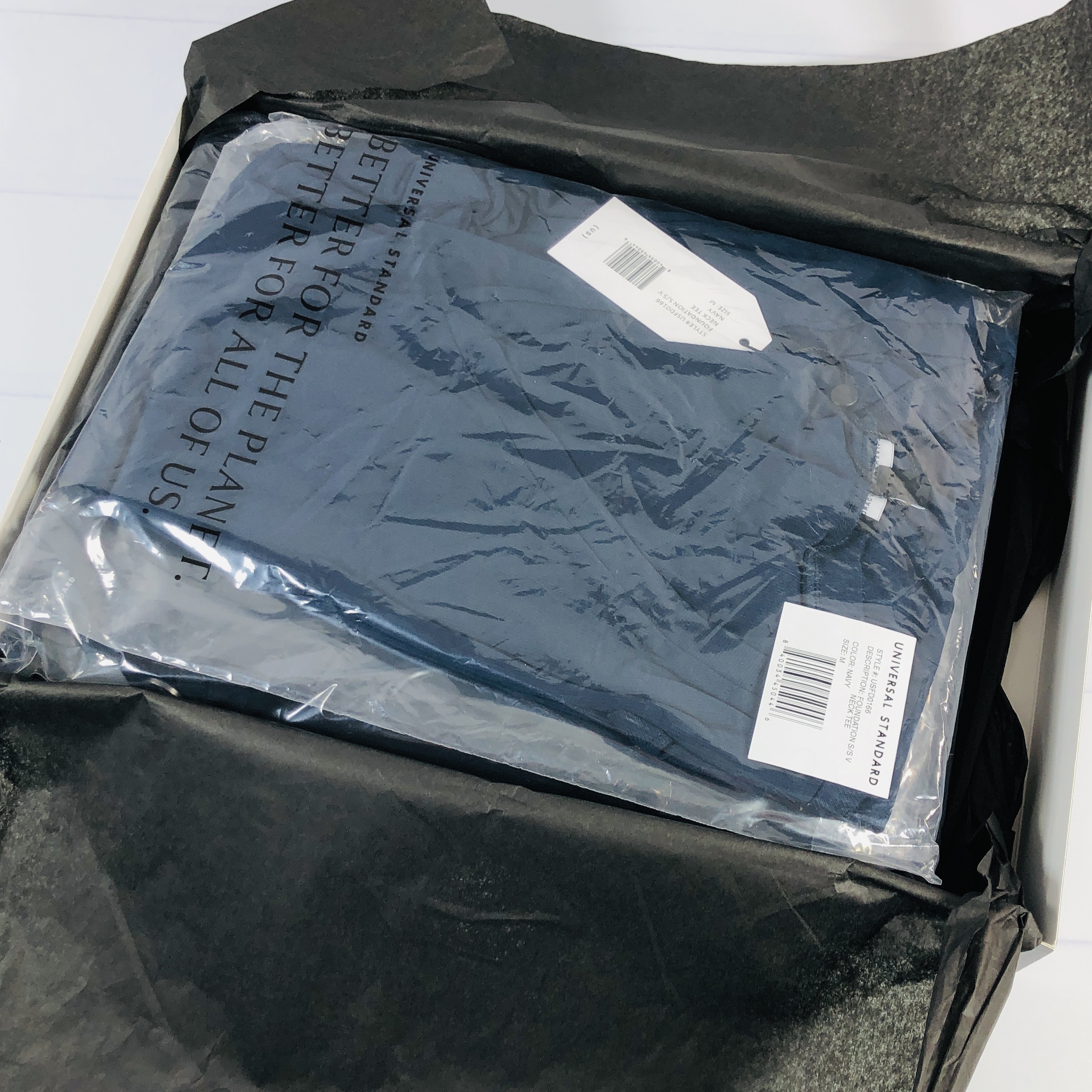 As promised, I received three items in my box.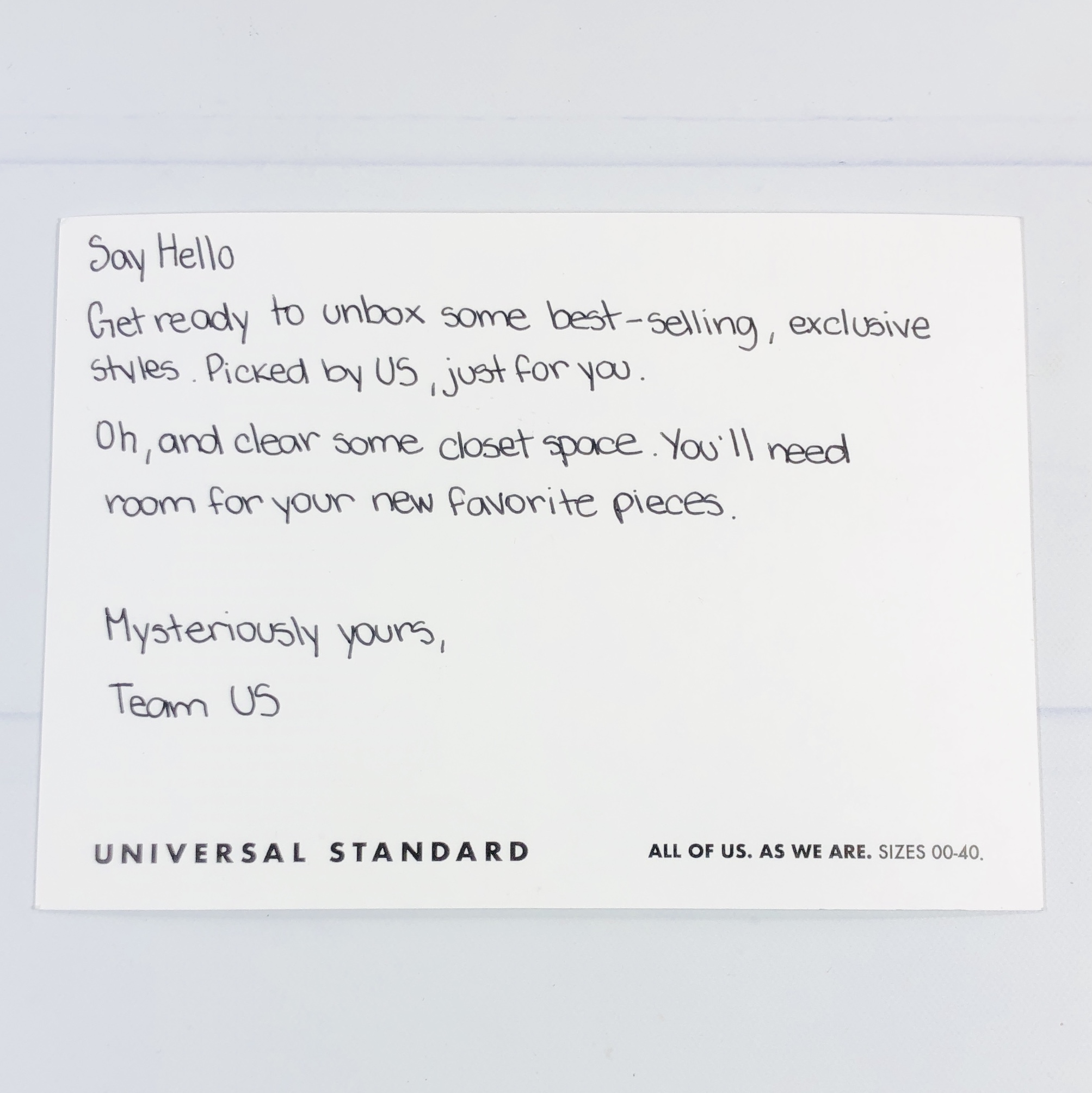 I found a handwritten note on top.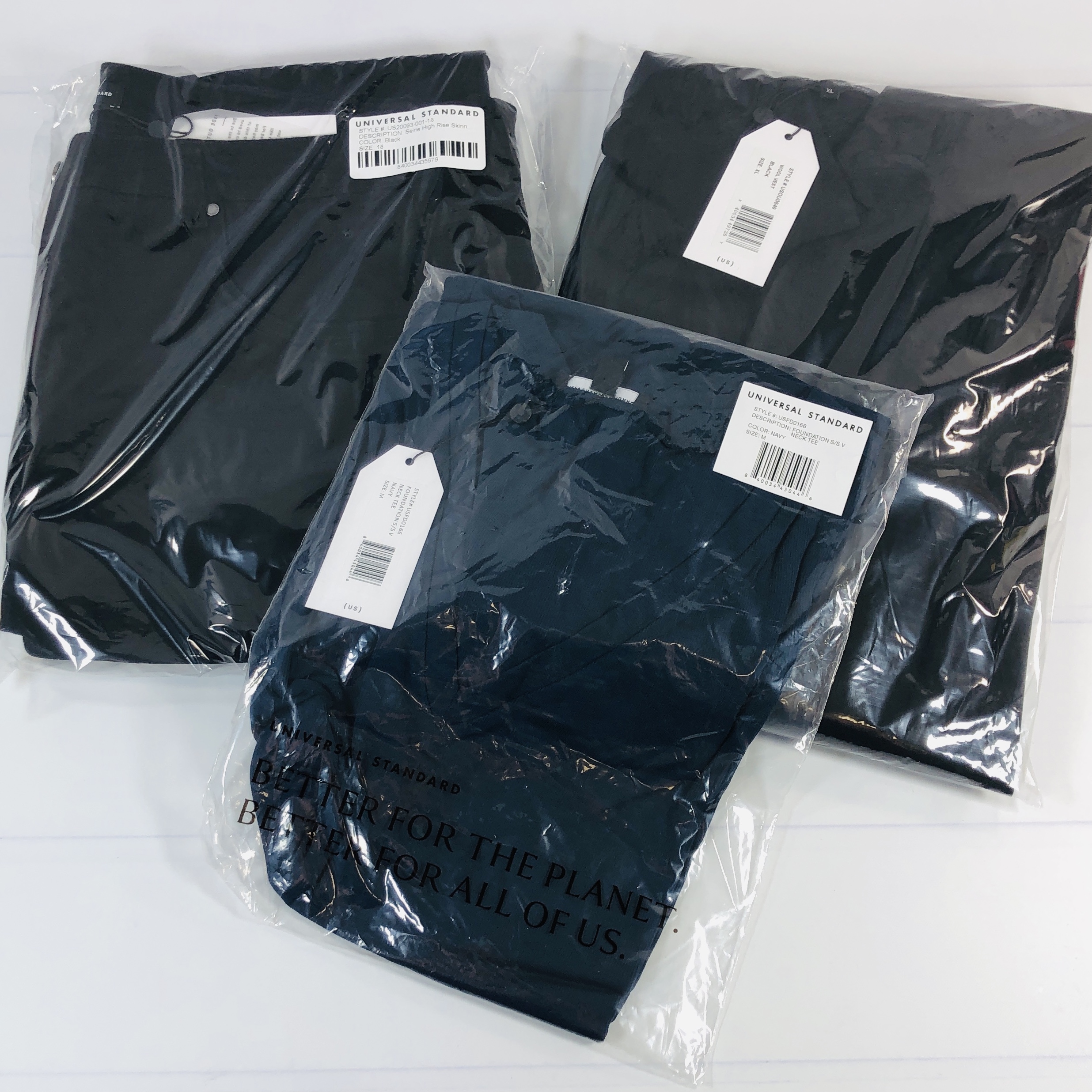 Each item came protected in plastic. The style, description, color, etc were on each bag.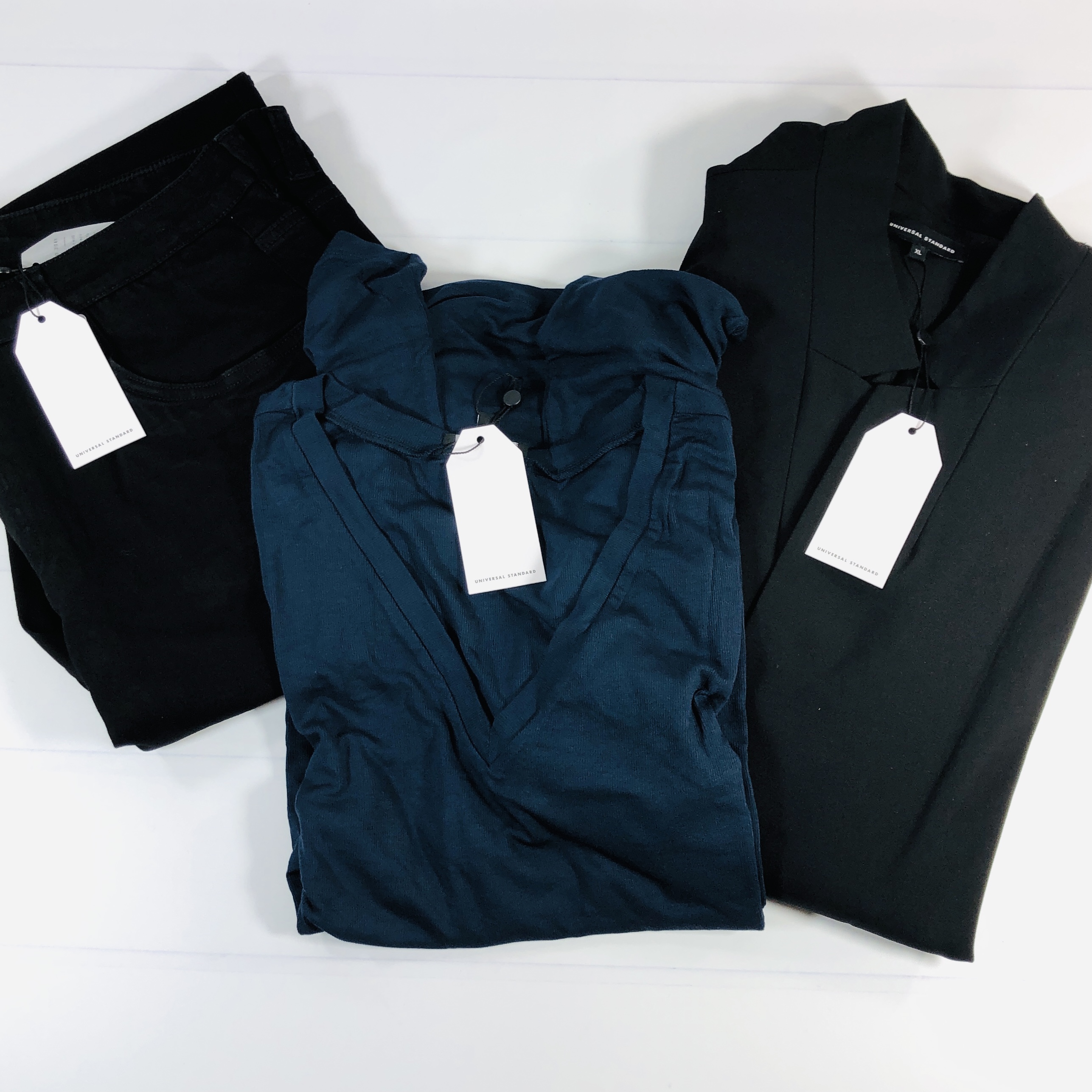 As I removed each item from the bag I couldn't help but notice how high in quality they both looked and felt.
Everything in my Classic Style Box! I received a pair of jeans, a shirt, and a jacket vest.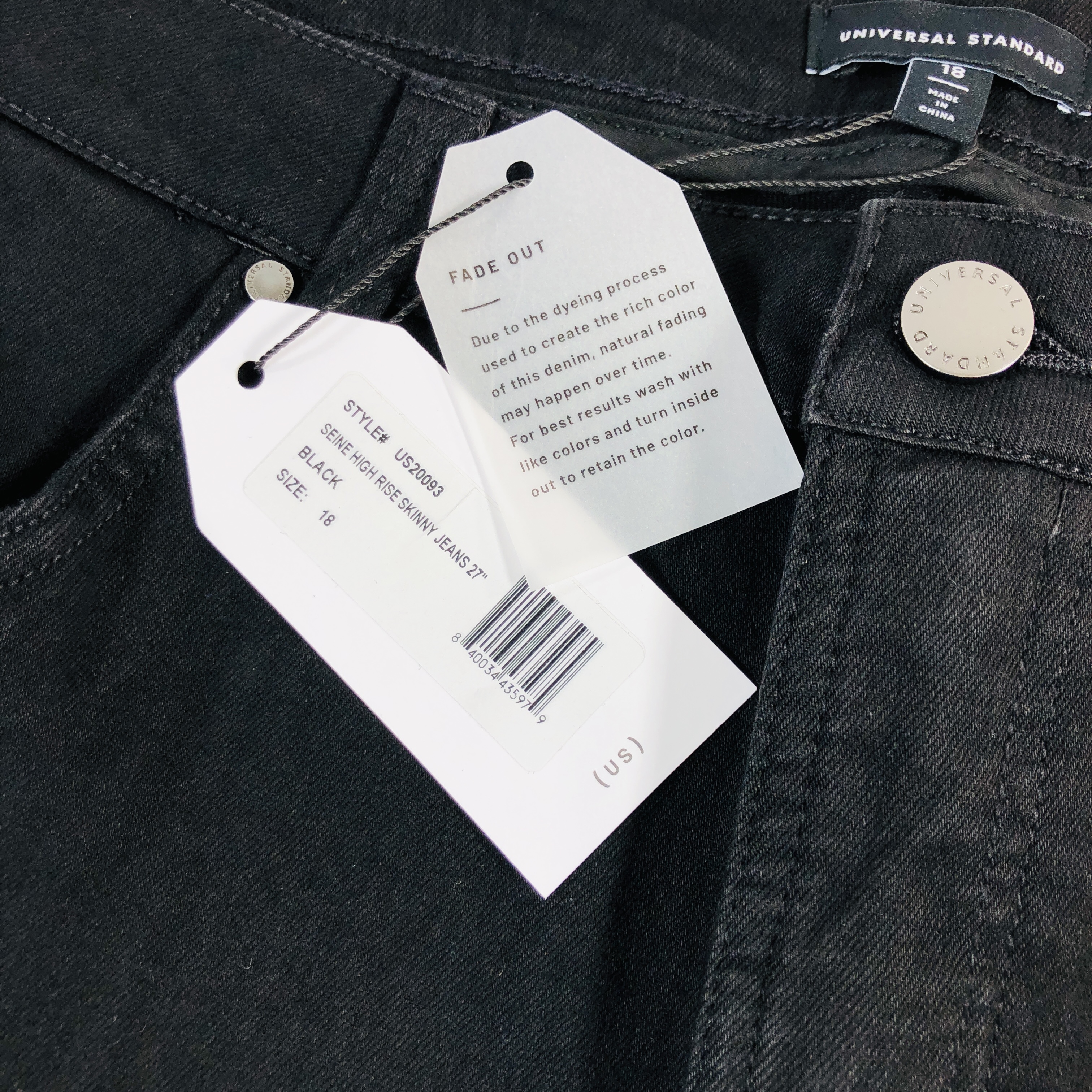 Seine High Rise Skinny Jeans in Black, Size 18 ($98) When I signed up for my pieces I answered some questions about my preferences, like do I wear jeans, my inseam, do I wear shorts, am I team crew or V-neck, casual or polished, and colorful or neutral. Of course, you also choose your top and pant size when you order. I was thrilled to receive these black jeans with a 27″ inseam, since I'm 5'3″ and usually jeans are so long on me.
I know you can't see it here but the rivets have "Universal Standard" stamped on them!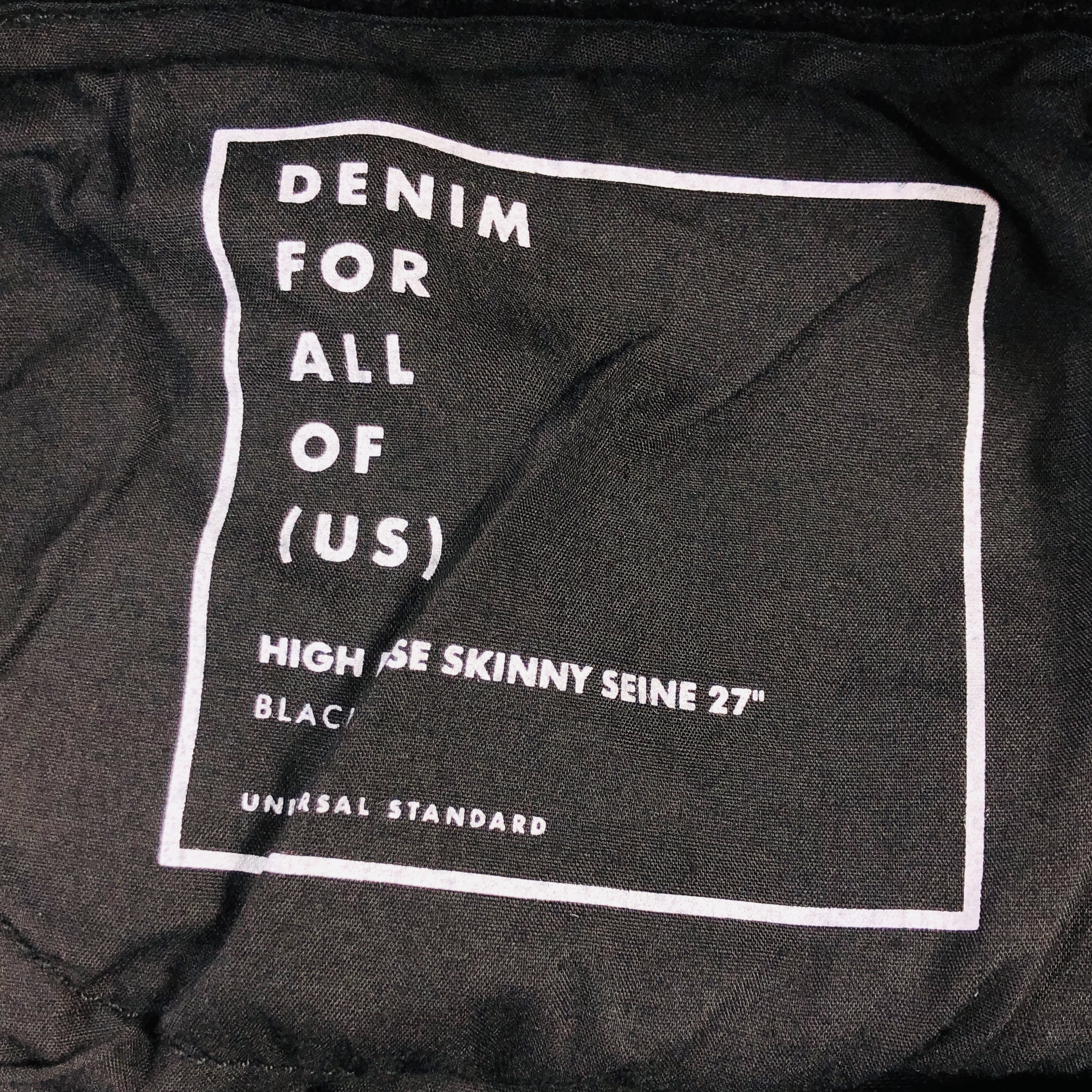 Printed on the inside is the item name and size.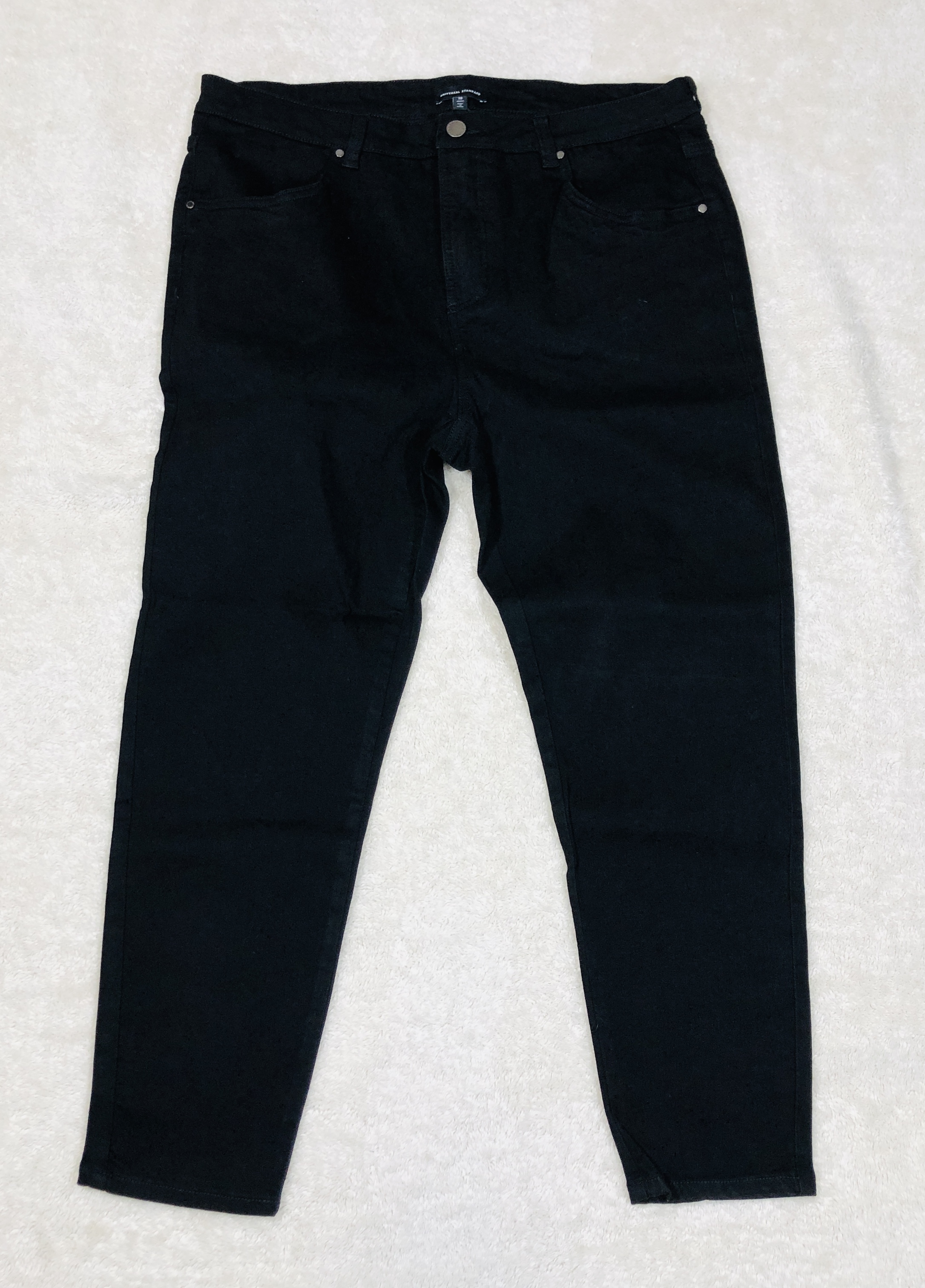 Our absolute best-selling jeans completely reconstructed for petites! A staple for every woman's wardrobe, these jeans are specifically engineered for a perfect fit and unreal comfort. Constructed with a high waist and invisible built-in stretch, the Seine Jeans are quite simple a must-have. Three washes for any mood, two lengths to suit your style.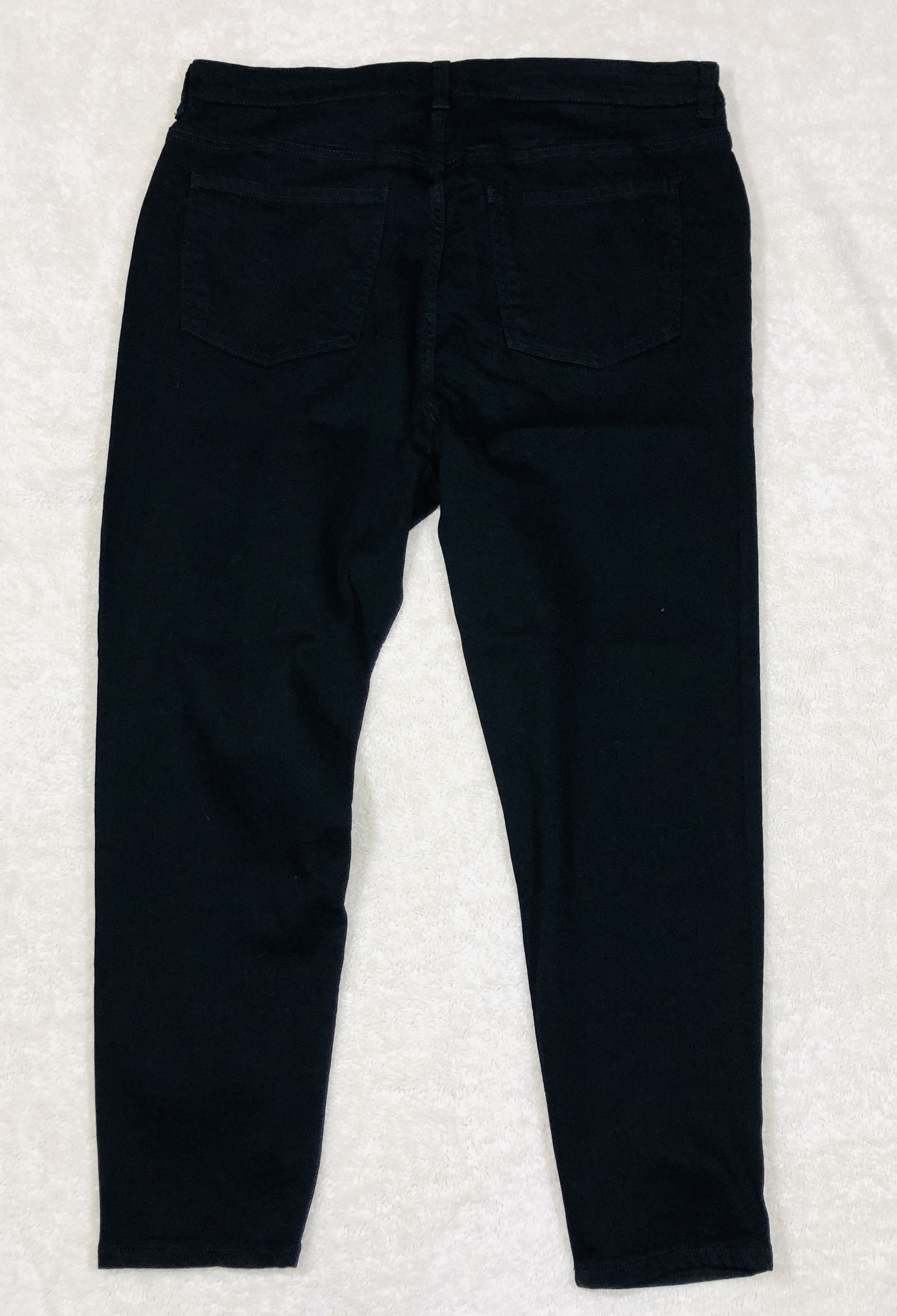 There are four pockets in all! These pants are made of 73% cotton, 23% polyester, and 4% Elastane. They are stretchy and comfortable and I love them!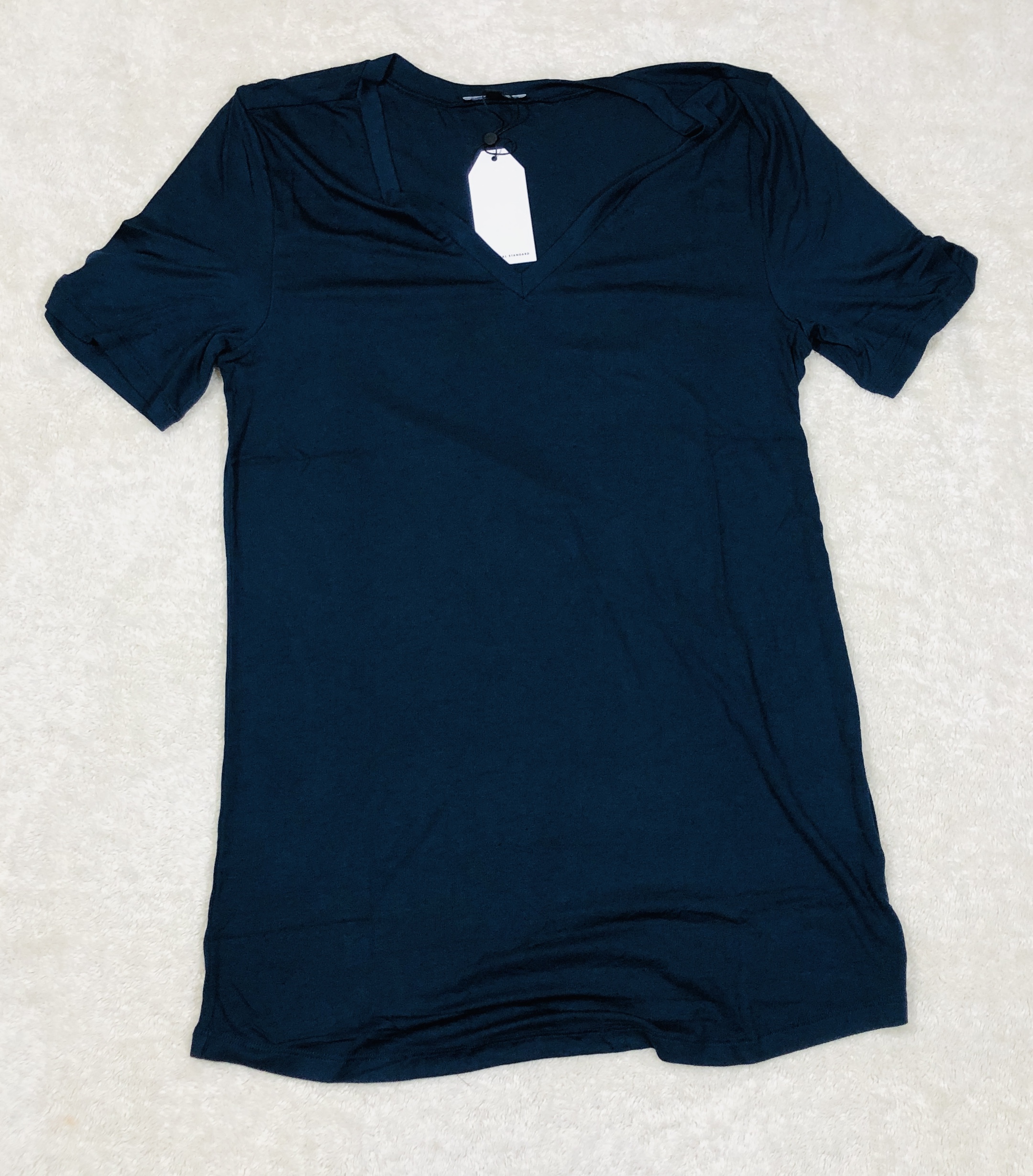 Foundation V Neck Tee in Navy, Size Medium ($48) I love the fact that some of the items on the Universal Standard website say "see it in your size" and you click and scroll to see an example of a real person wearing the item. When ordering at the website, make sure to check their size guide first. I was surprised to see that my size 18 self is considered a size medium in the US world. The shirt is made of 94% Modal and 6% Elastane and feels so silky soft, I could live in it, sleep in it, whatever. It's close fitting and dips a little lower than what I'm used to but I would layer it with something over top anyways, I'm not into body-con looks personally. It's a classic layering piece. Plus, the sleeves cover what I prefer not to show.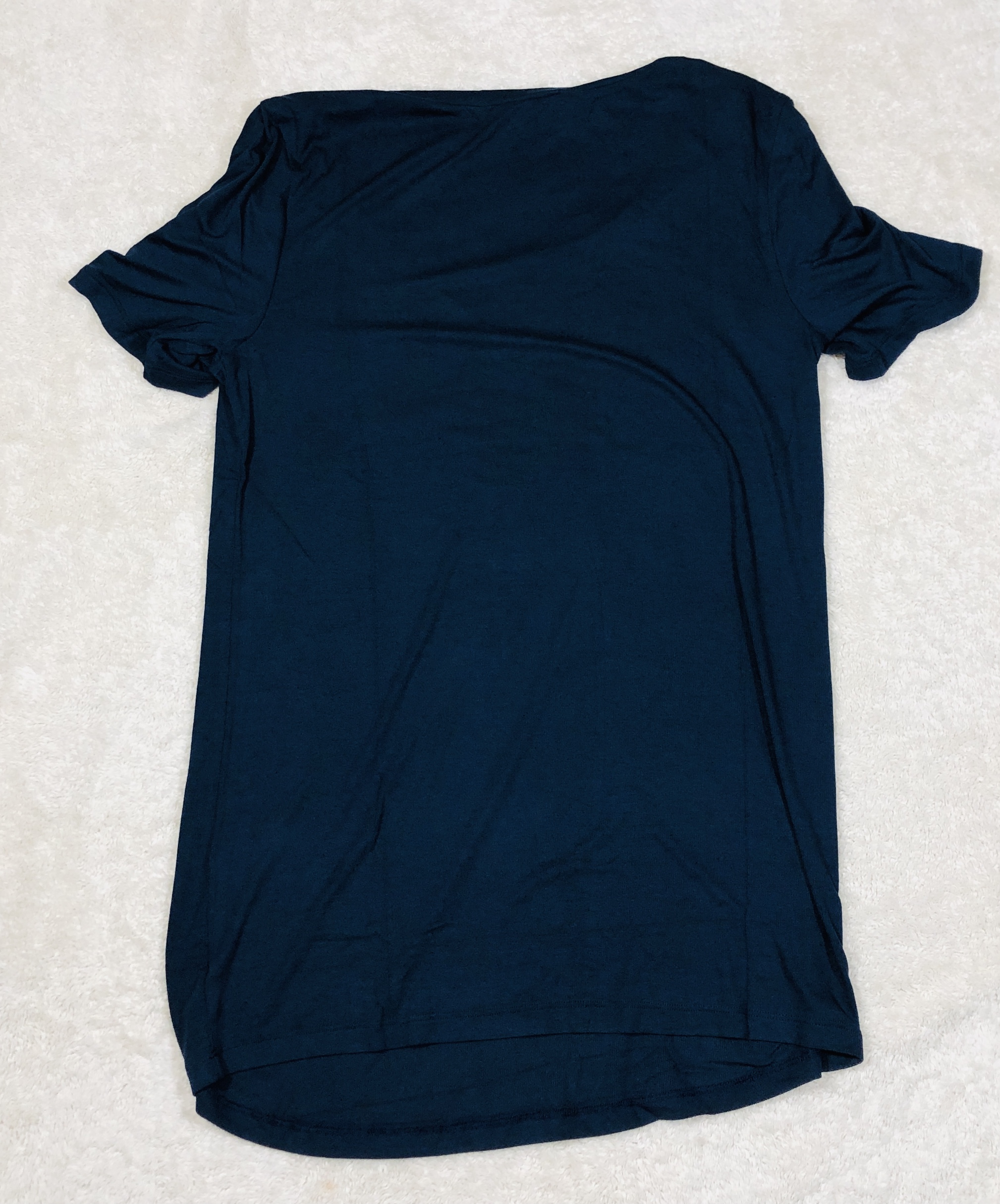 A slim fit staple with the perfect down-to-there v neck. Subtly sexy, crazy comfortable. Made from fine ribbed jersey that's supremely soft and fits like it was made just for you.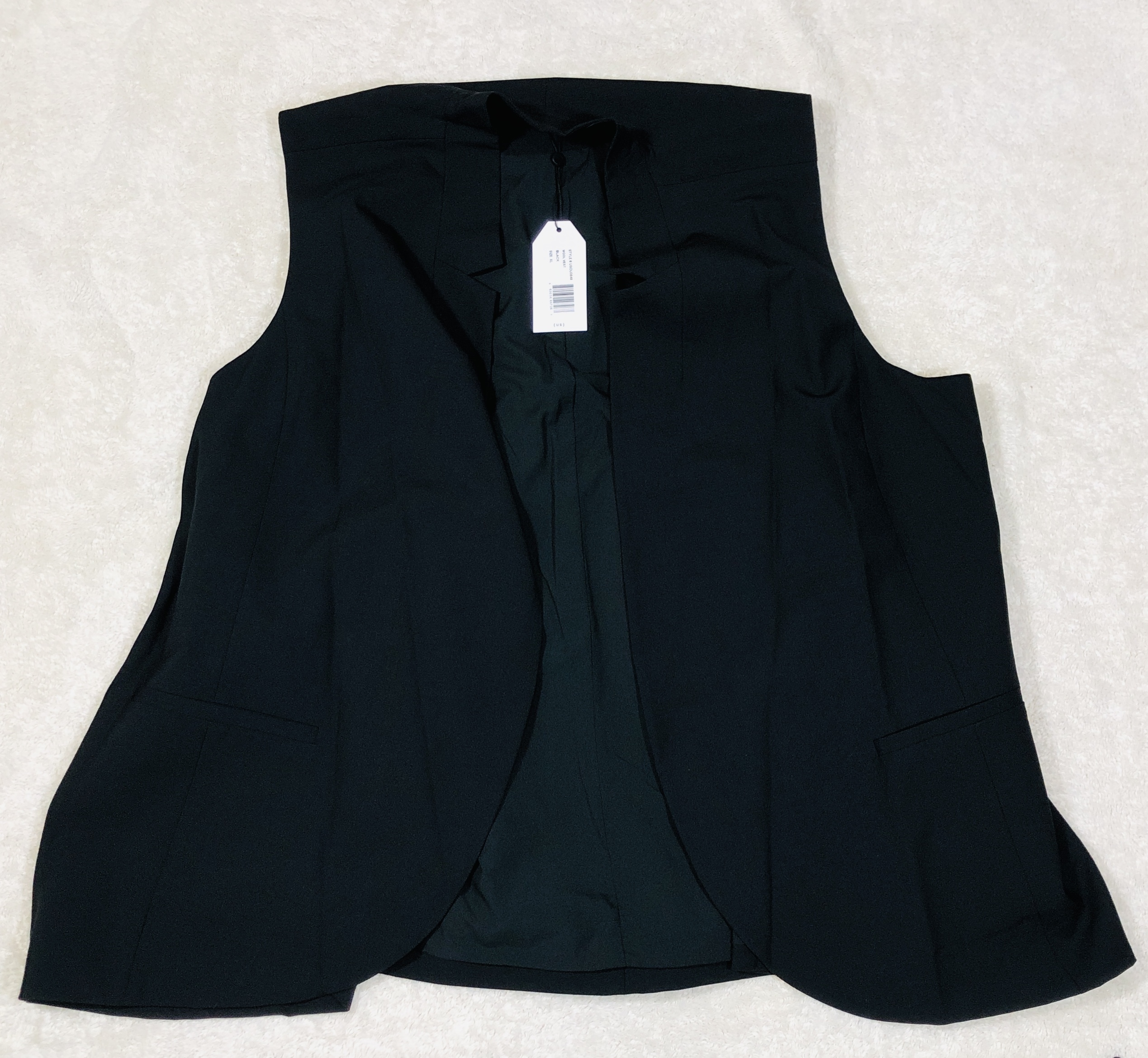 Jenny Wool Sleeveless Jacket in Black, Size XL ($225) The other two pieces fit me well so I was confused when I saw this is size XL, because in the Universal Standard fit this is too big for me. I contacted them and a correct size is on the way so although this one isn't perfect, I am going to show it in the review so you can see the quality.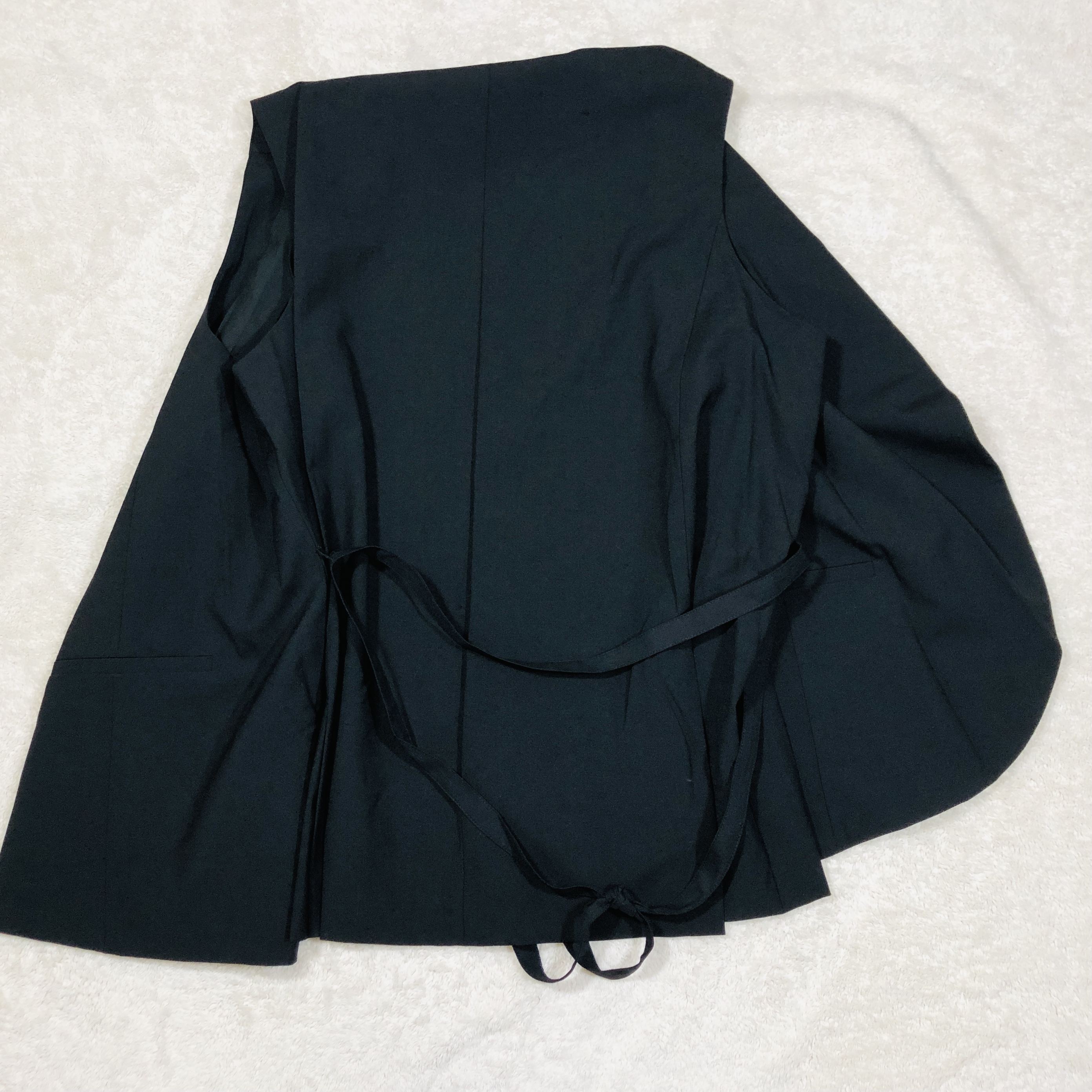 The Jenny Wool Sleeveless Jacket is the perfect demi-season staple that you can layer however you want. Made from structured wool that is truly refined. Designed with princess seams and a curved front hem for a slightly sophisticated look that you can dress up or down. The Jenny Jacket comes with a belt to create a more cinched look or just stay undone for a more relaxed look.
Look at those details!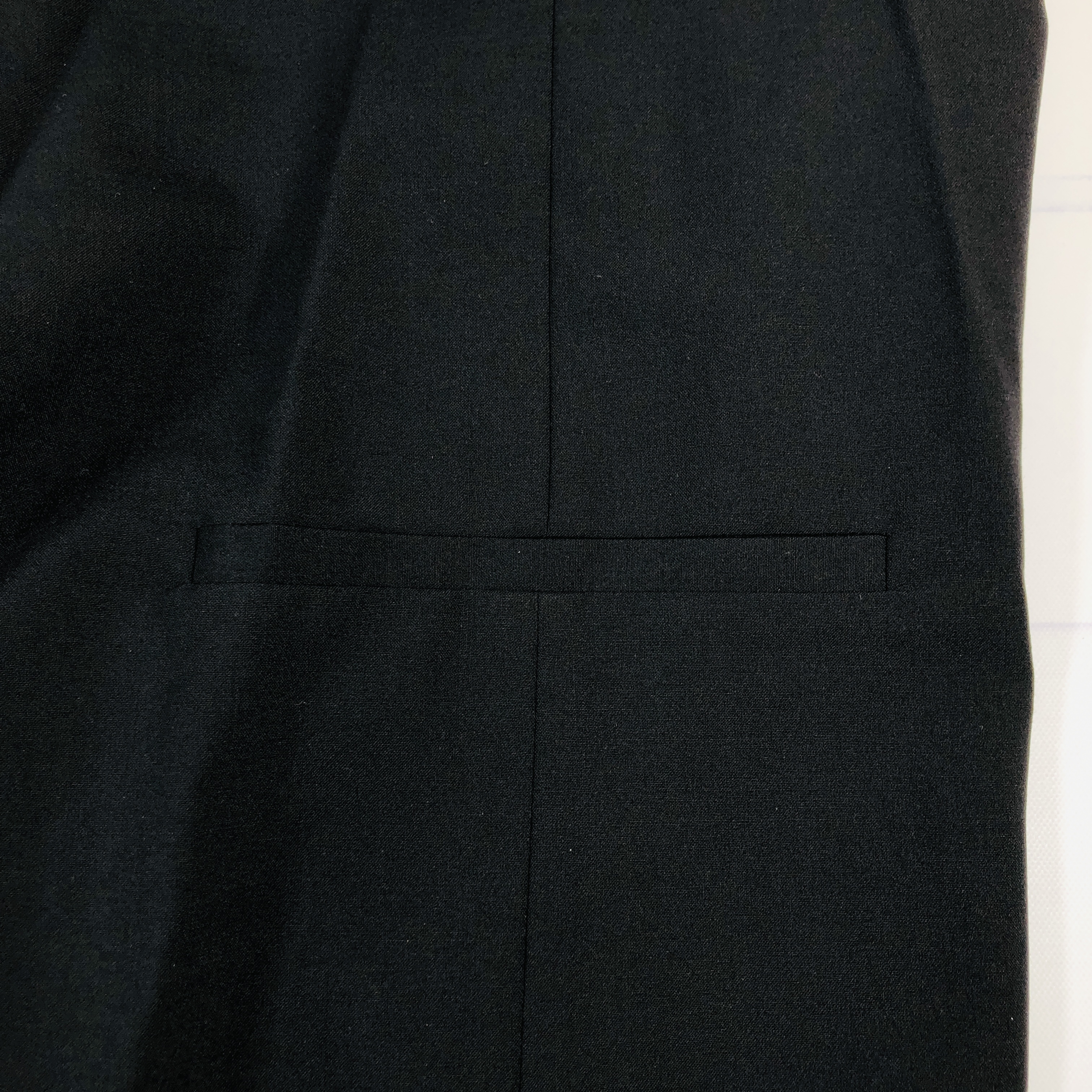 The pockets lie flat against the jacket.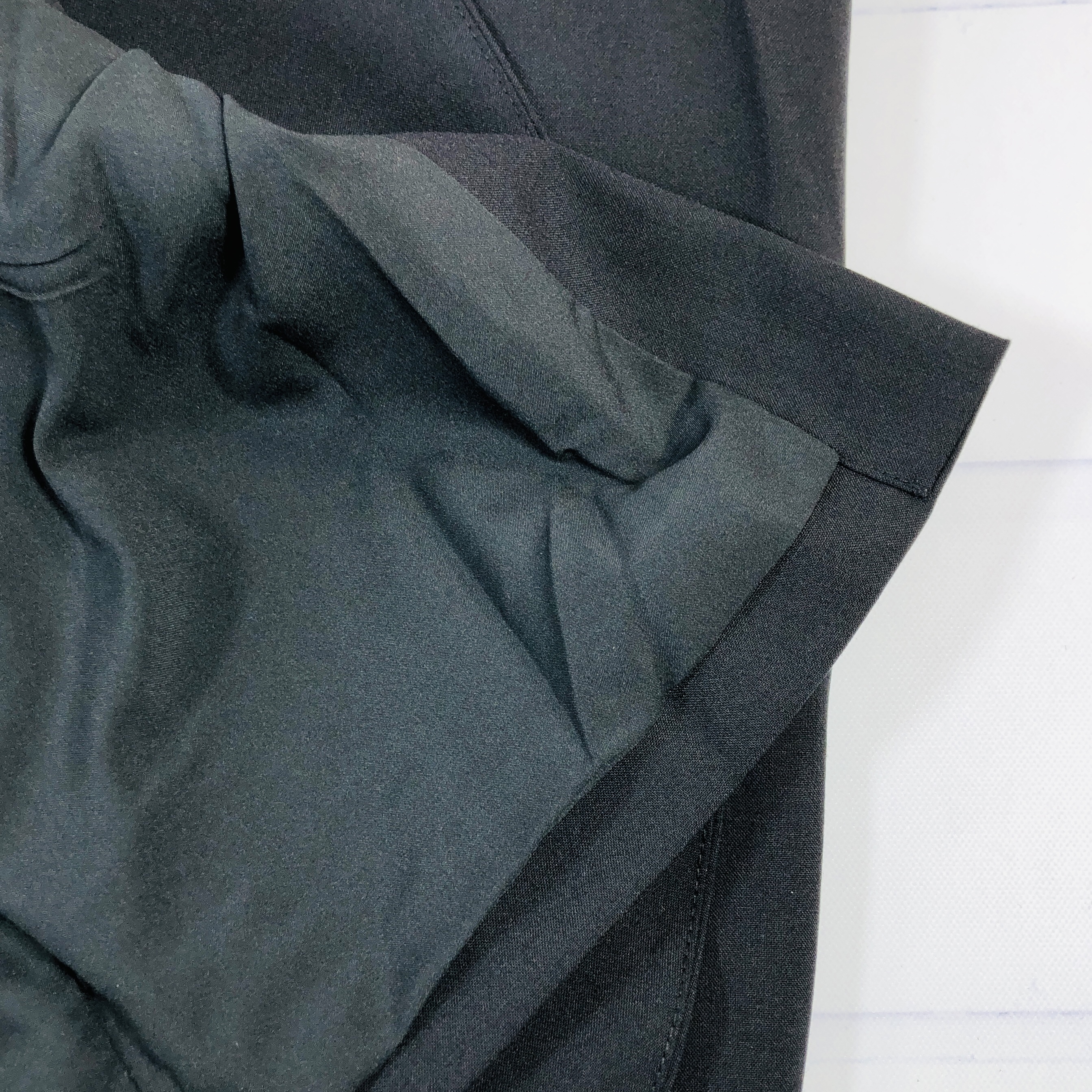 It's even lined! The jacket is made of 49% wool, 46% polyester, 5% Elastane, and the lining is 100% polyester. I live in Central Texas, I don't own anything made of wool, and yet this fabric feels sturdy but not heavy. I wouldn't have known it was wool at all. The other two items are machine wash but this is dry clean only.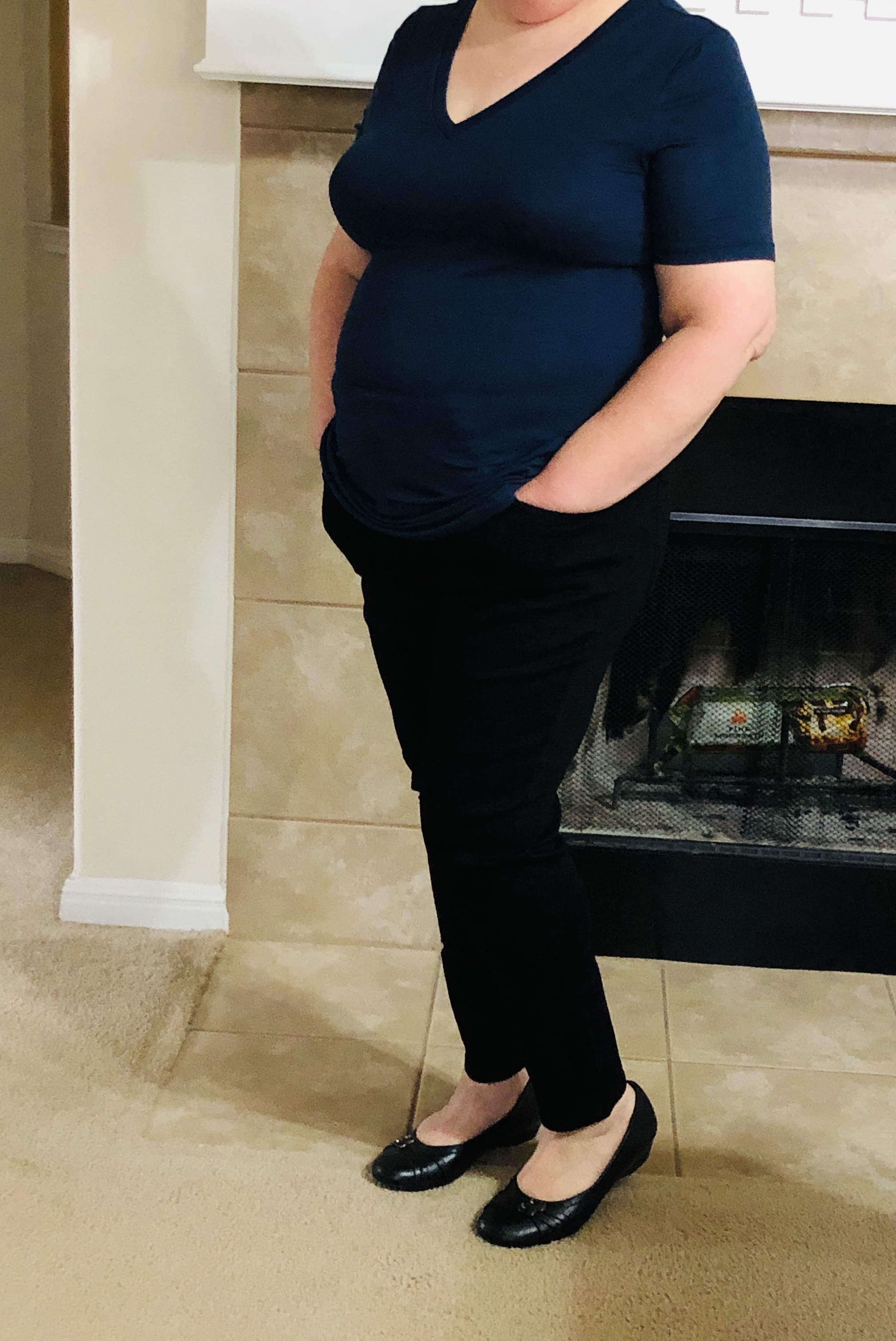 Here are the jeans and the shirt. The jeans hit right at my ankle.
I would layer this shirt under a sweater or jacket, I prefer a looser fit while out and about.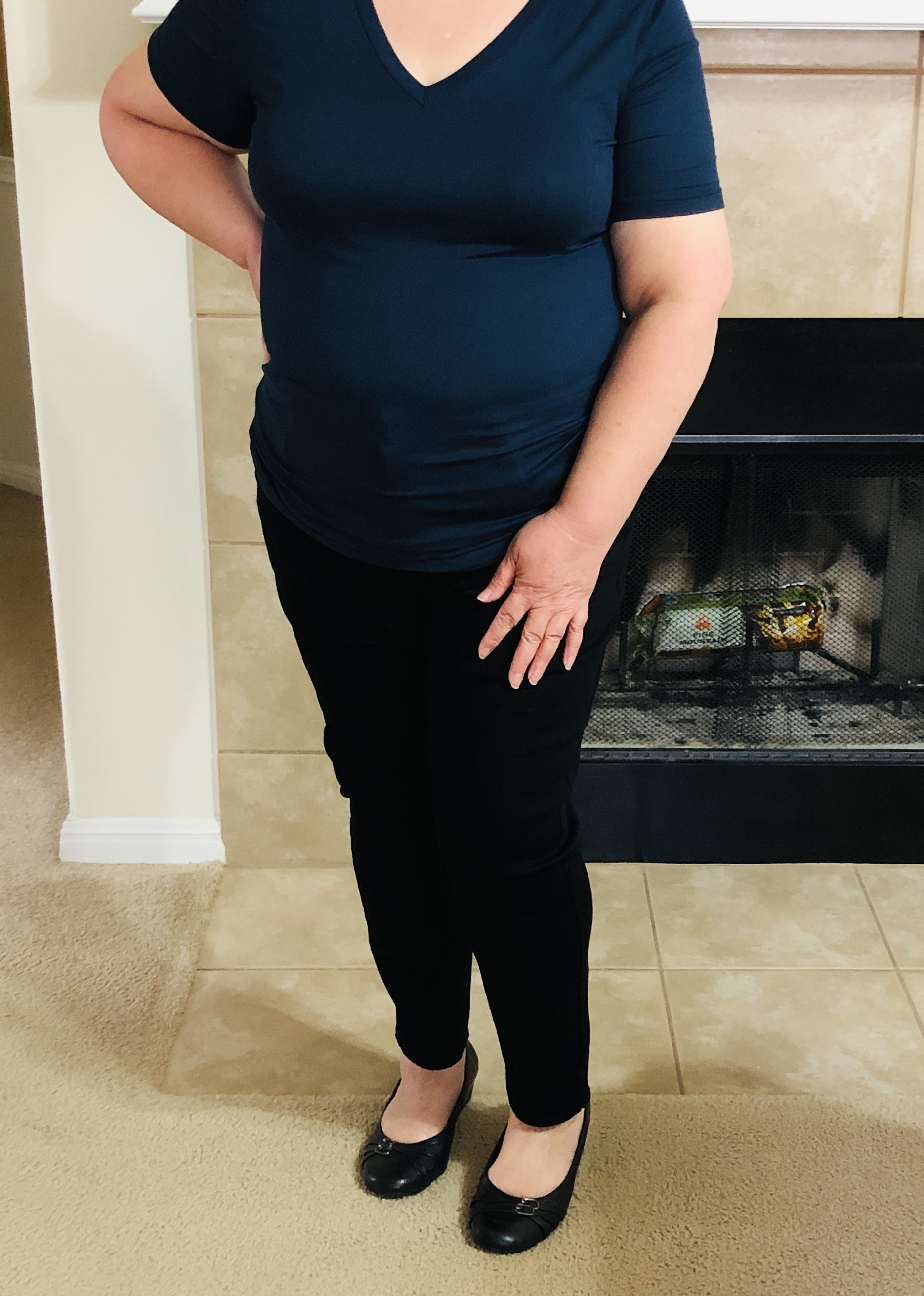 These pieces are super comfortable!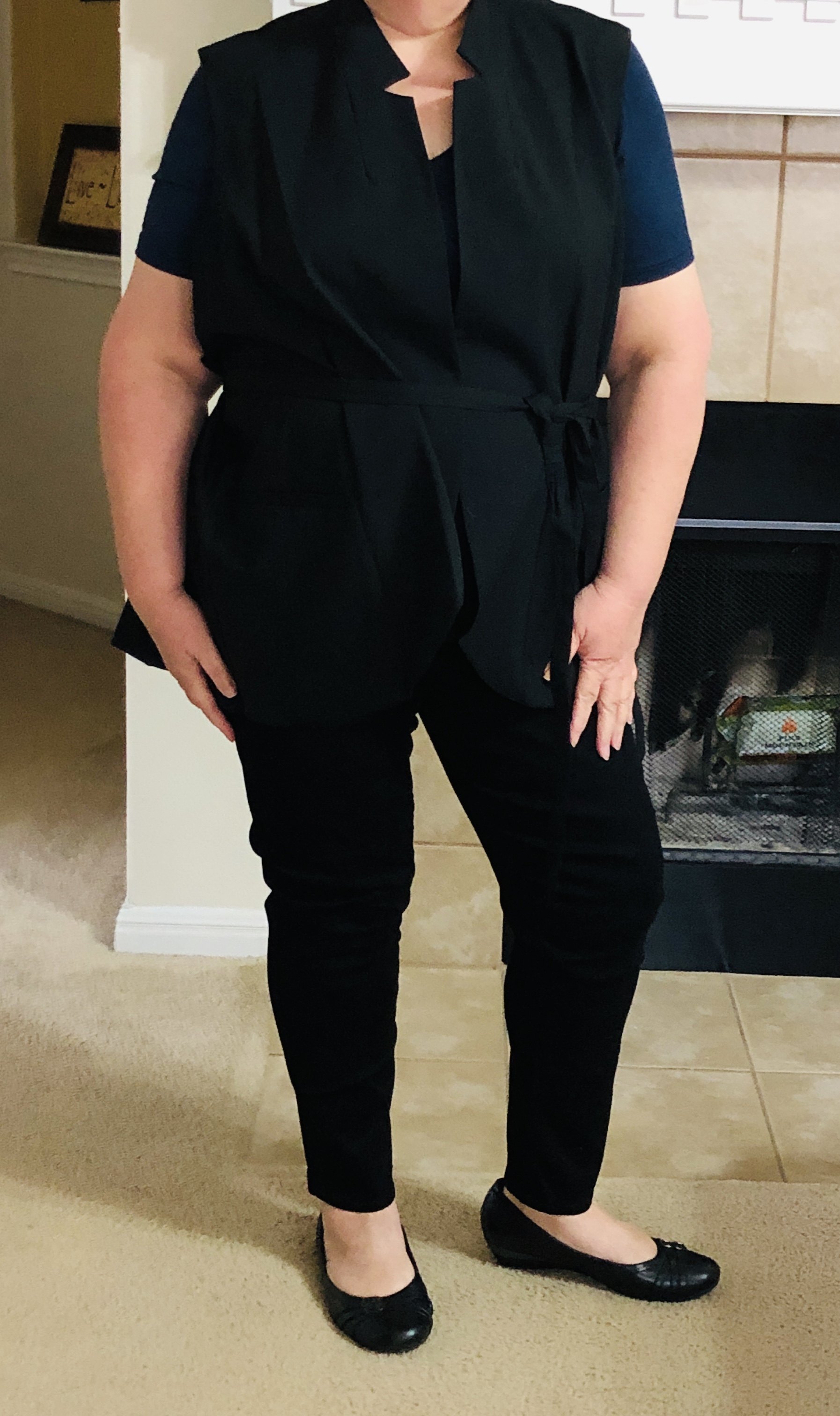 Here's the sleeveless jacket over top. It's not the right size but they are sending a replacement. This is something I never would have tried on at the store, but I don't dislike it!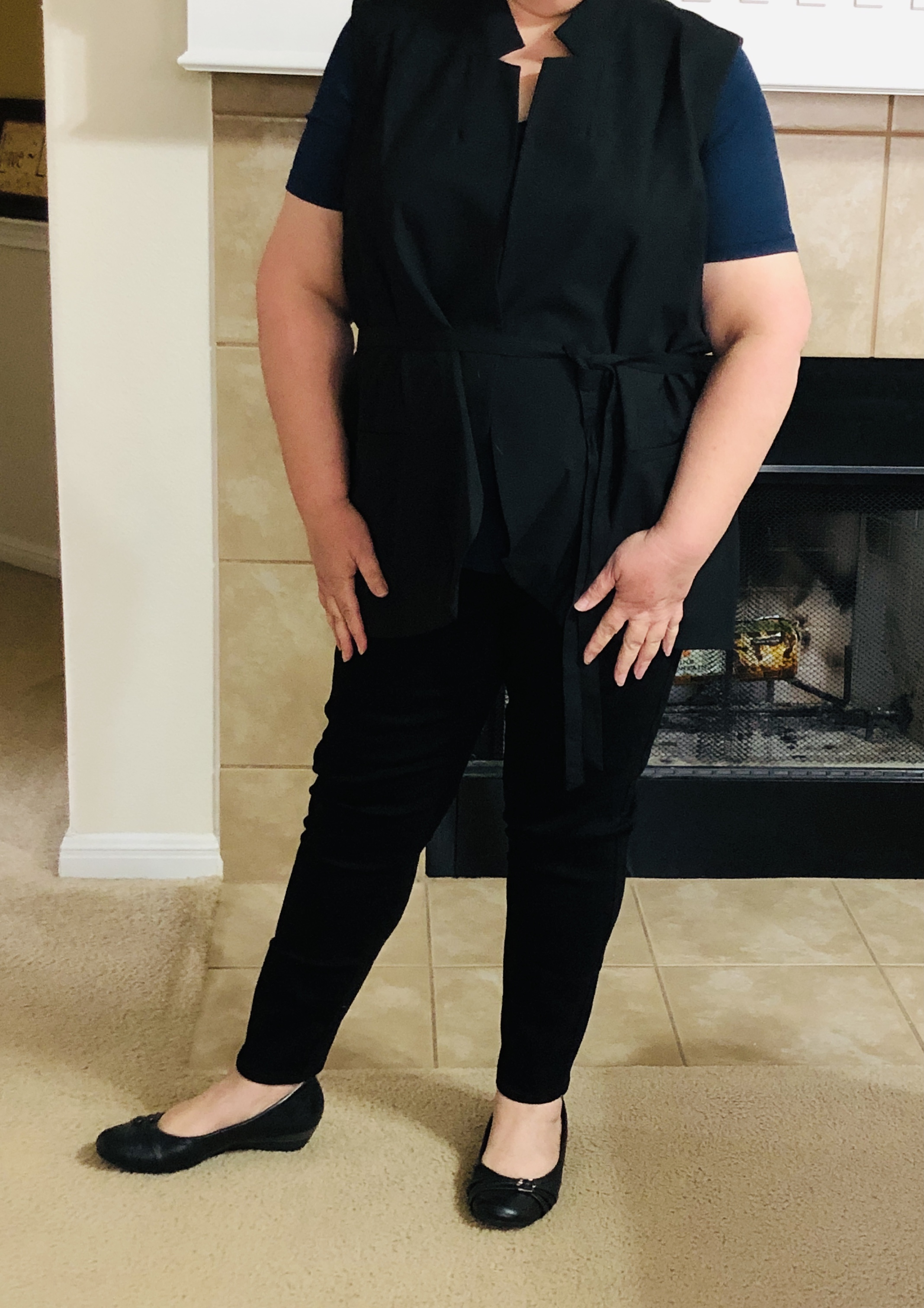 I was super pleased with my Classic Style Box and introduction to Universal Standard! I thought the clothes were well made, much nicer than anything I own but then you get what you pay for and I don't think Penney's has anything as nice as this, at least not in my size. The jeans fit like a glove, they are perfect and I need them in every color now. The shirt feels so good against my skin and is perfect for layering. I don't own anything at all like the vest, but then my closet is mostly t-shirts from my daughter's high school (to be fair, I also worked at the school before COVID so they doubled as work clothes). Can you believe the value? My box was worth $371! Those items are selling for that right now on the website, so this is a steal! Universal Standard has so many good-looking basics that I would feel confidant ordering again, and they were very responsive when I reached out to them about the vest. Plus, the sizes, there are so many to choose from!
What do you think of the Universal Standard Mystery Boxes?
Visit Universal Standard Mystery Boxes to subscribe or find out more!