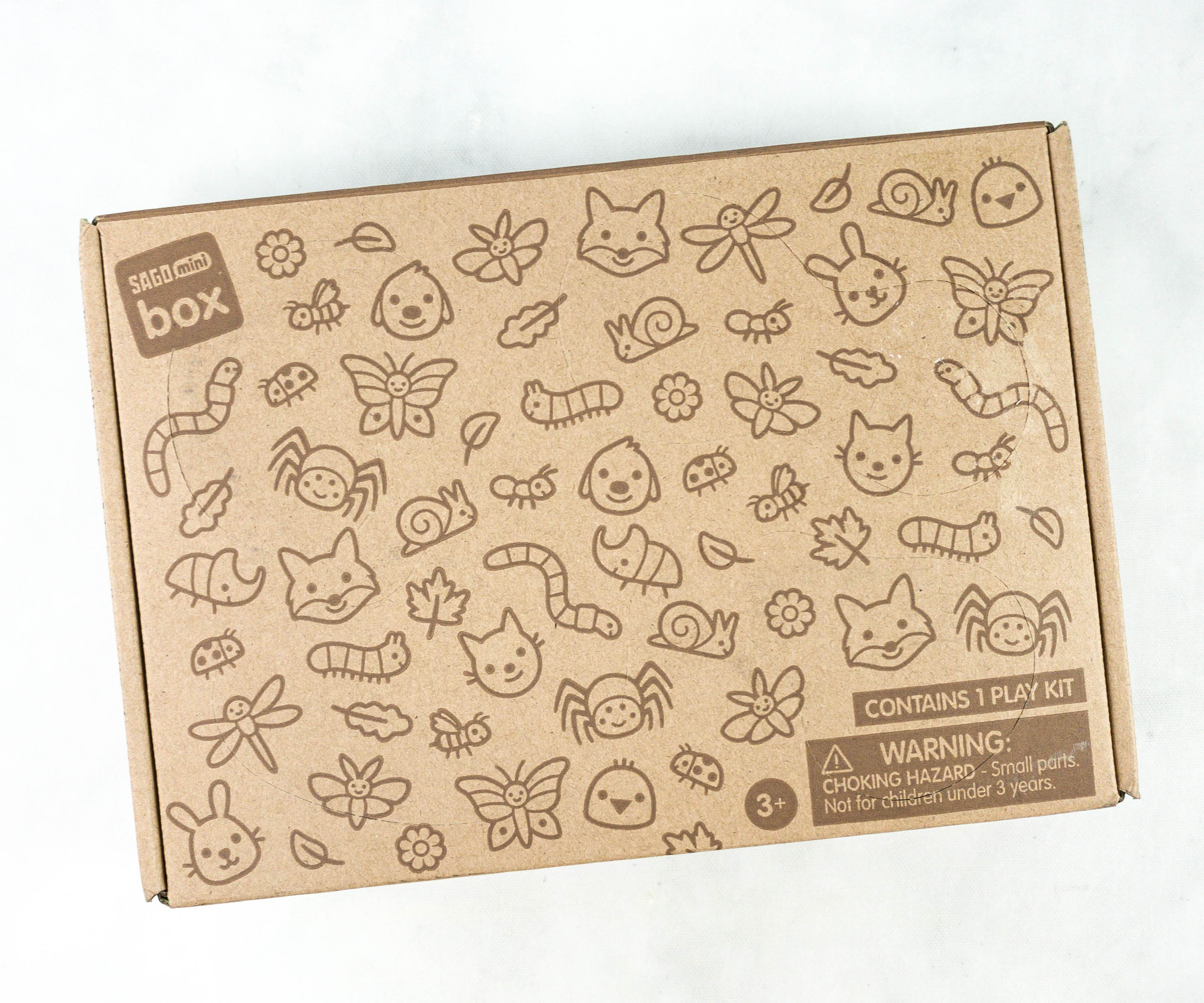 Sago Mini Box is a monthly make-and-play subscription for preschoolers that brings quality and creative play. Each monthly box is $19 plus shipping, and if you decide to have an annual subscription, you can save up to $48 annually. You'll get a box filled with make-and-play activities and surprises designed to teach modern skills to preschoolers and a Sago mini collectible figurine of one of the characters from the box, and a special letter for the kids.
DEAL: Get your first box for just $10! Use this link and coupon code 10FIRSTBOX.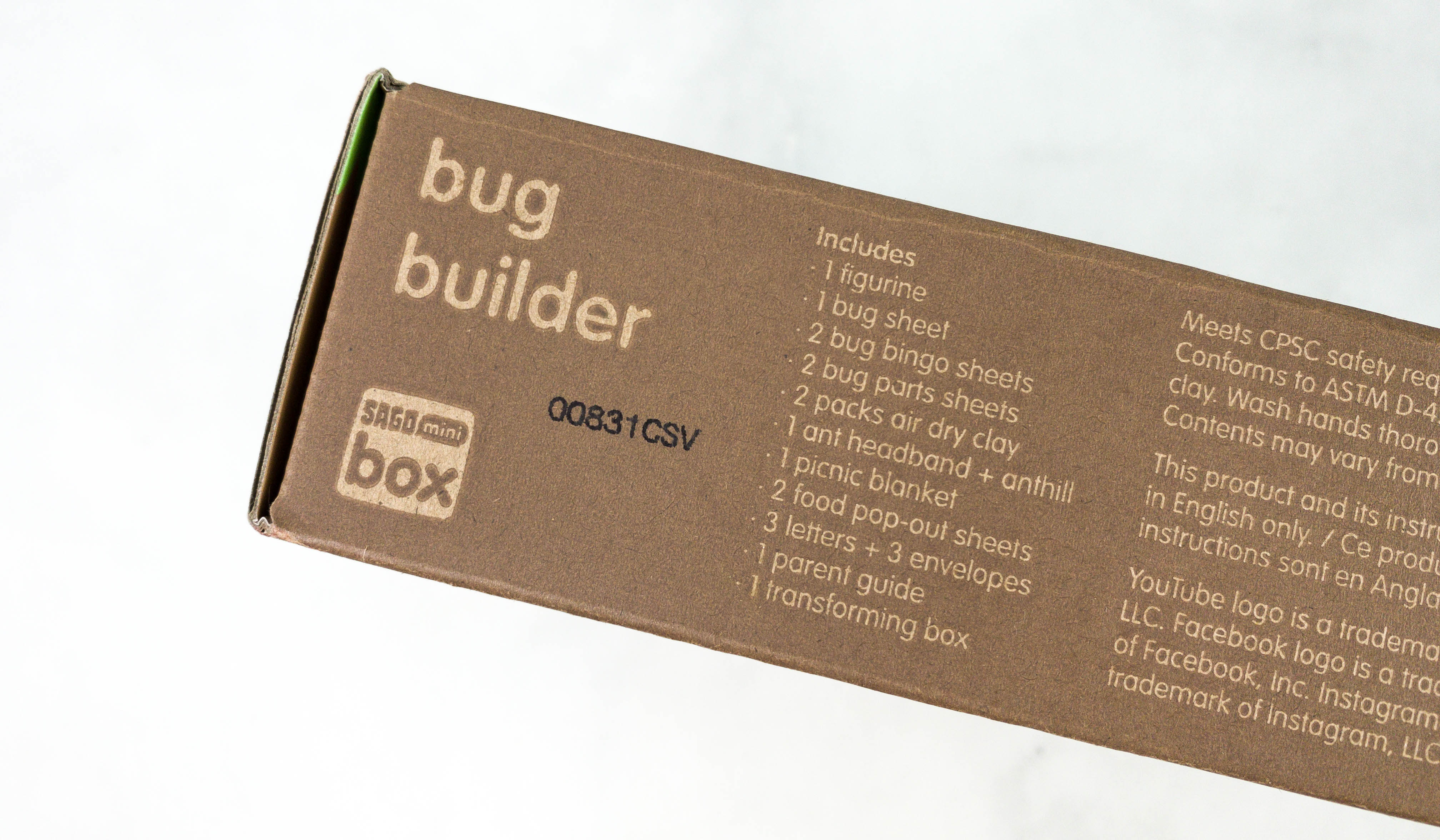 Featured on this part of the box is a full list of the inclusions.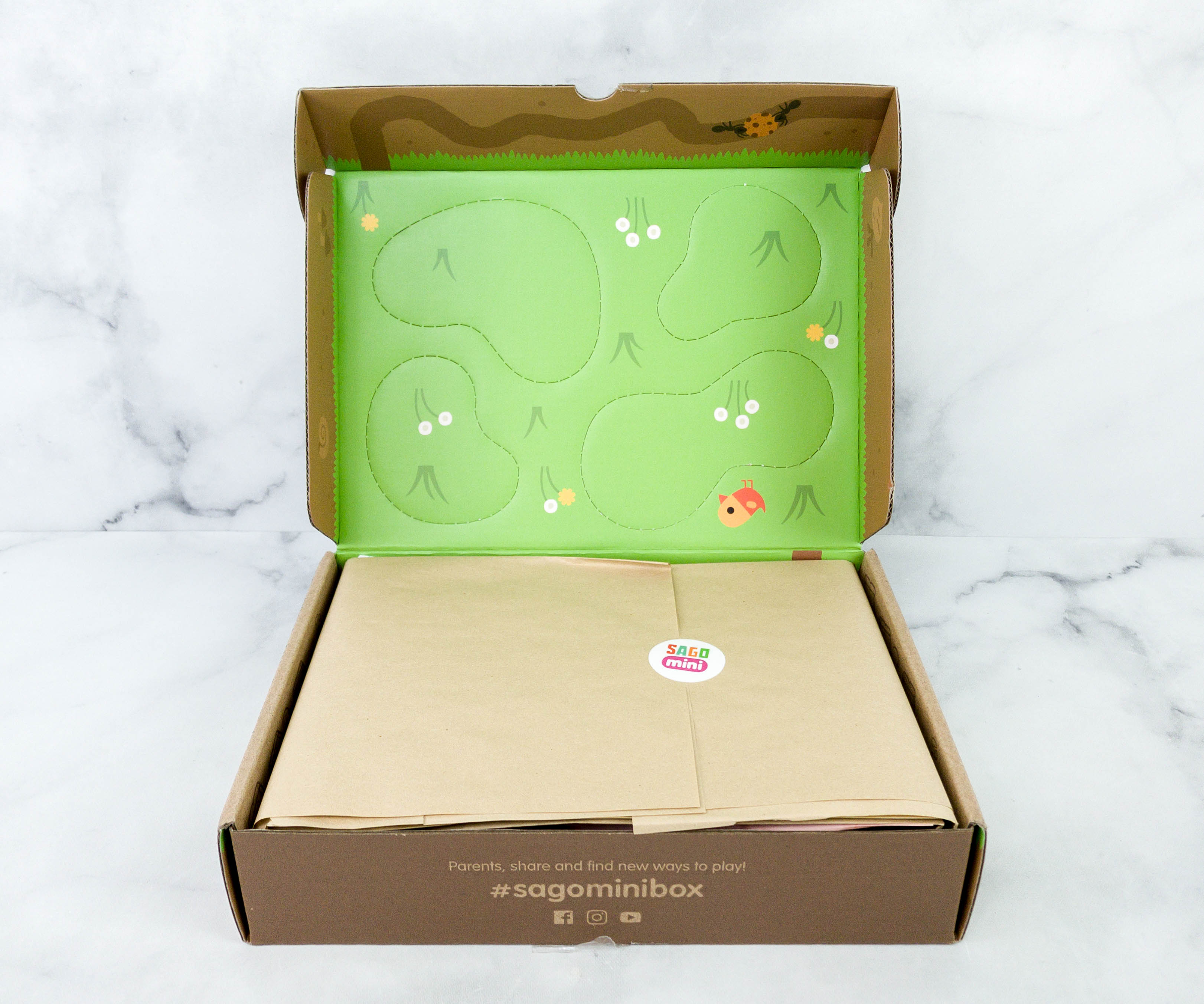 The contents were packed with wrapping paper.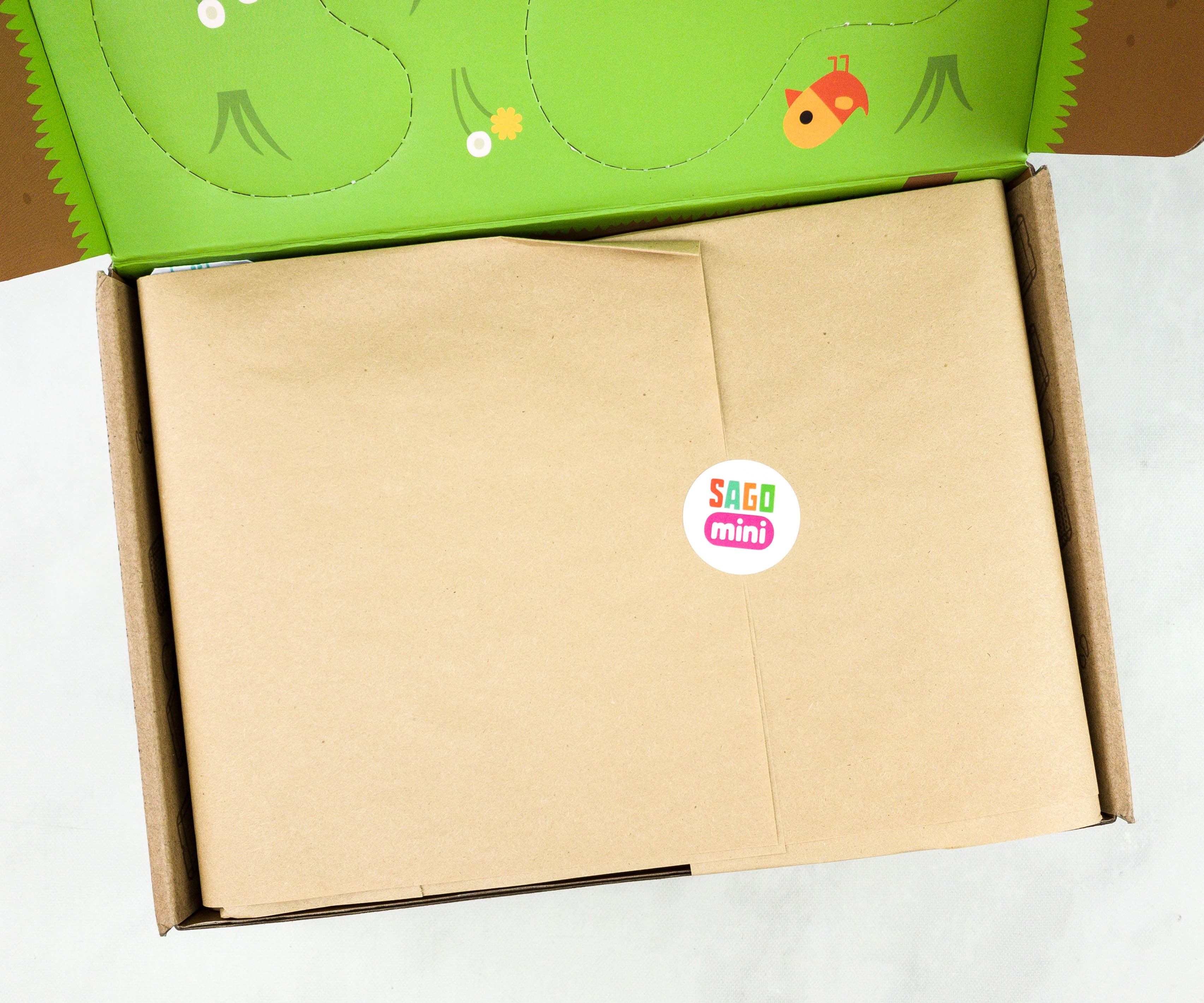 It was also sealed with a Sago Mini sticker.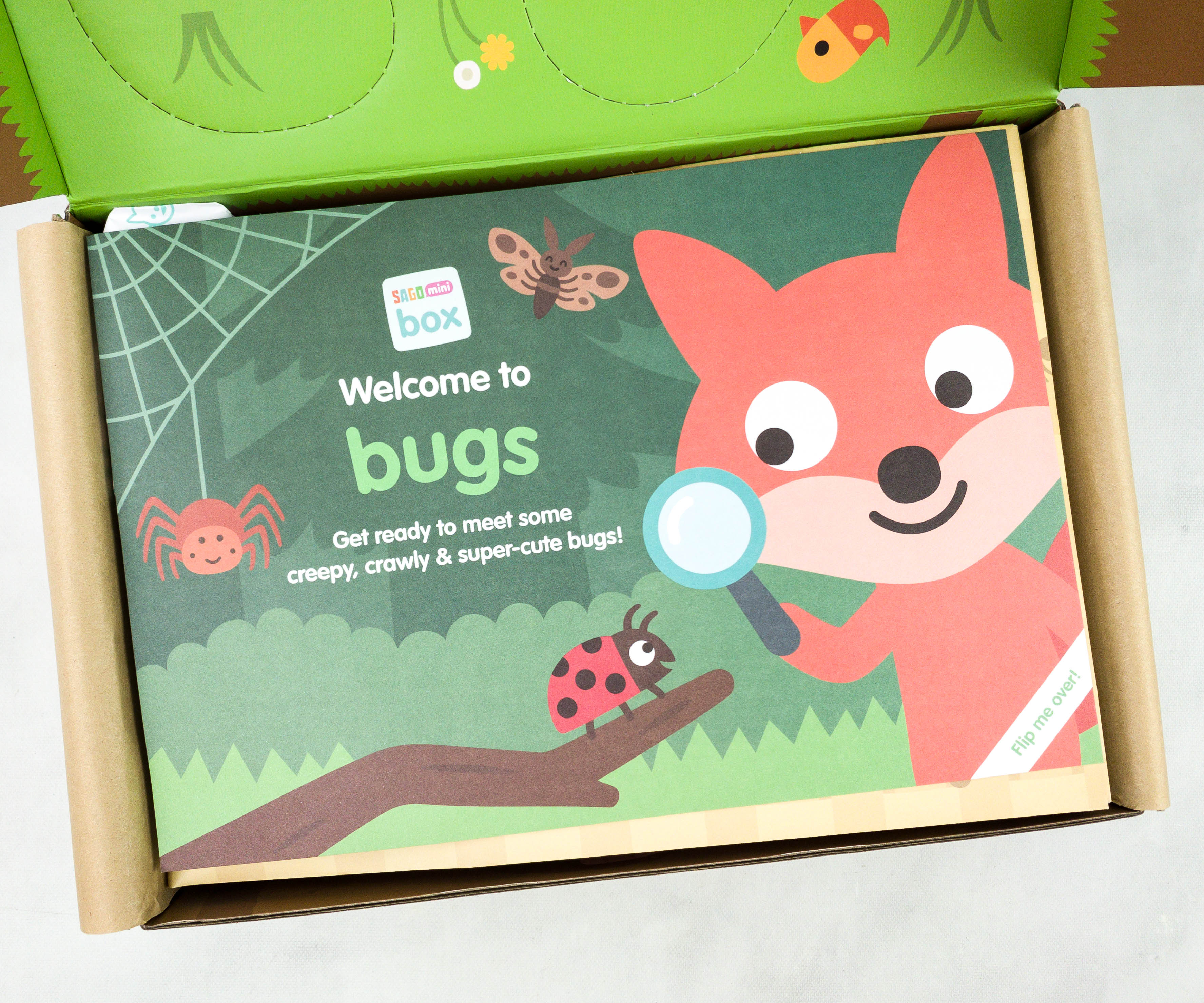 A card sits on top of all the items.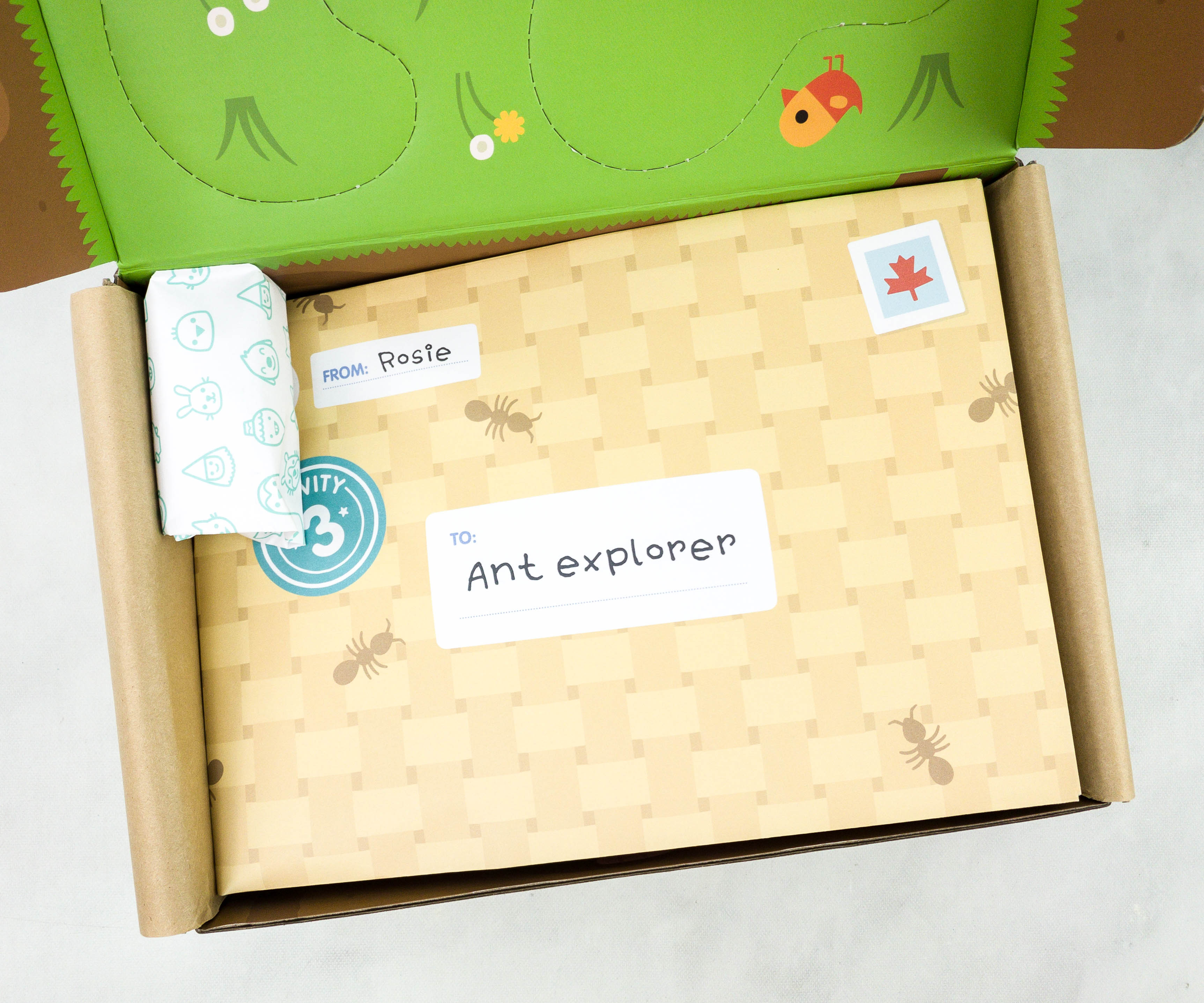 All the items were neatly packed inside the box!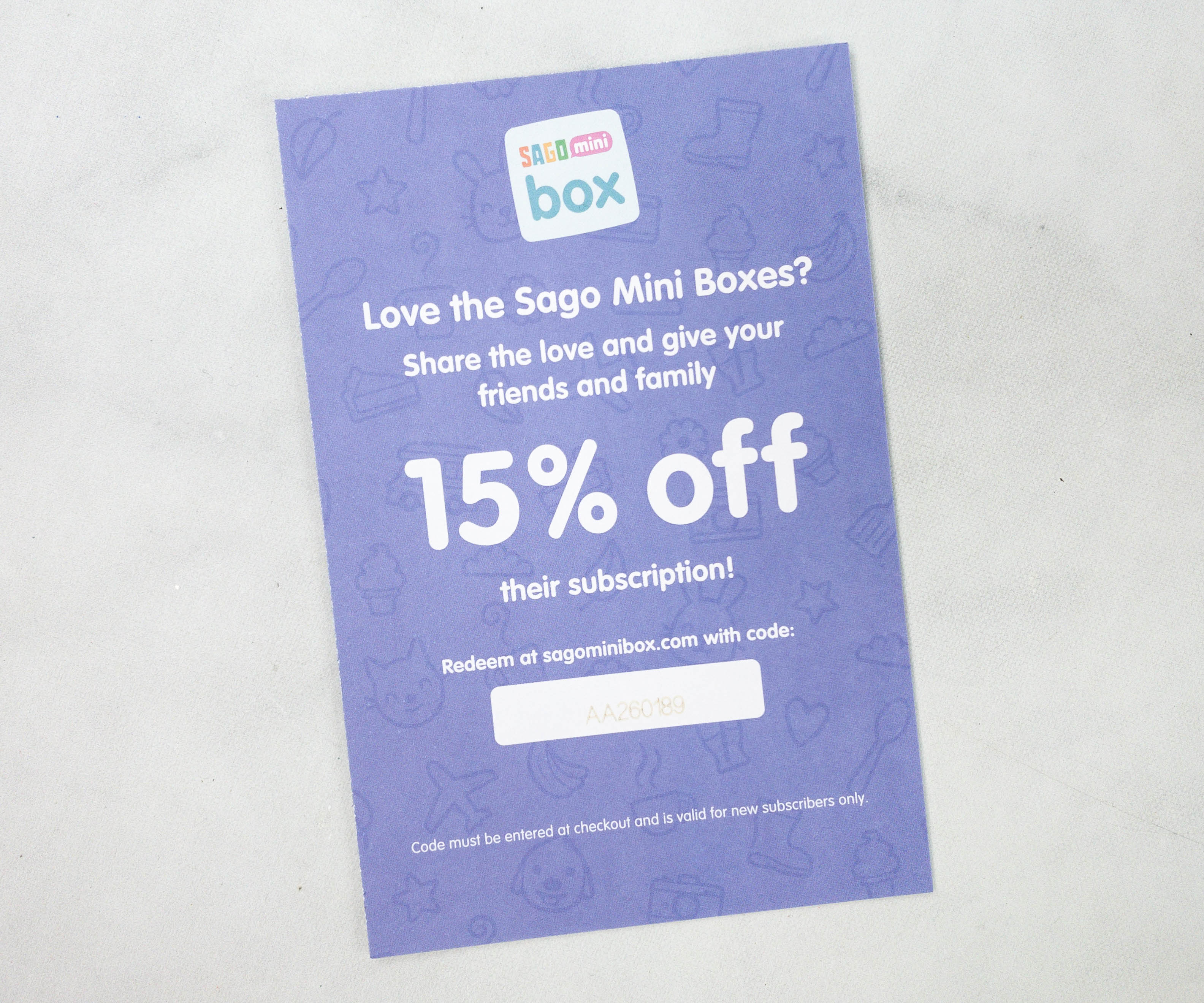 This card features a 15% off coupon code and you can redeem it on their website.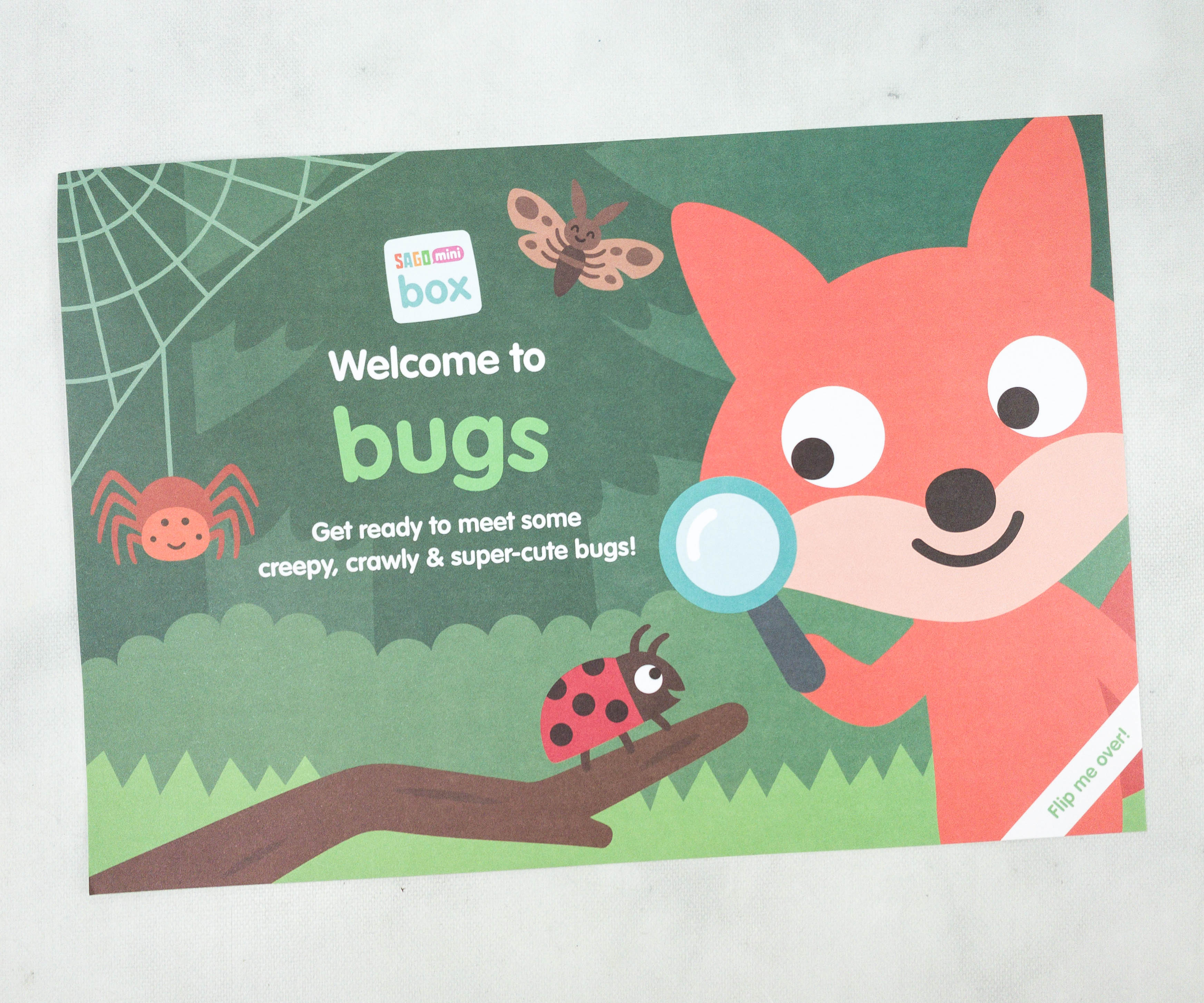 Another card welcomes us to this month's box! The theme is BUG BUILDER!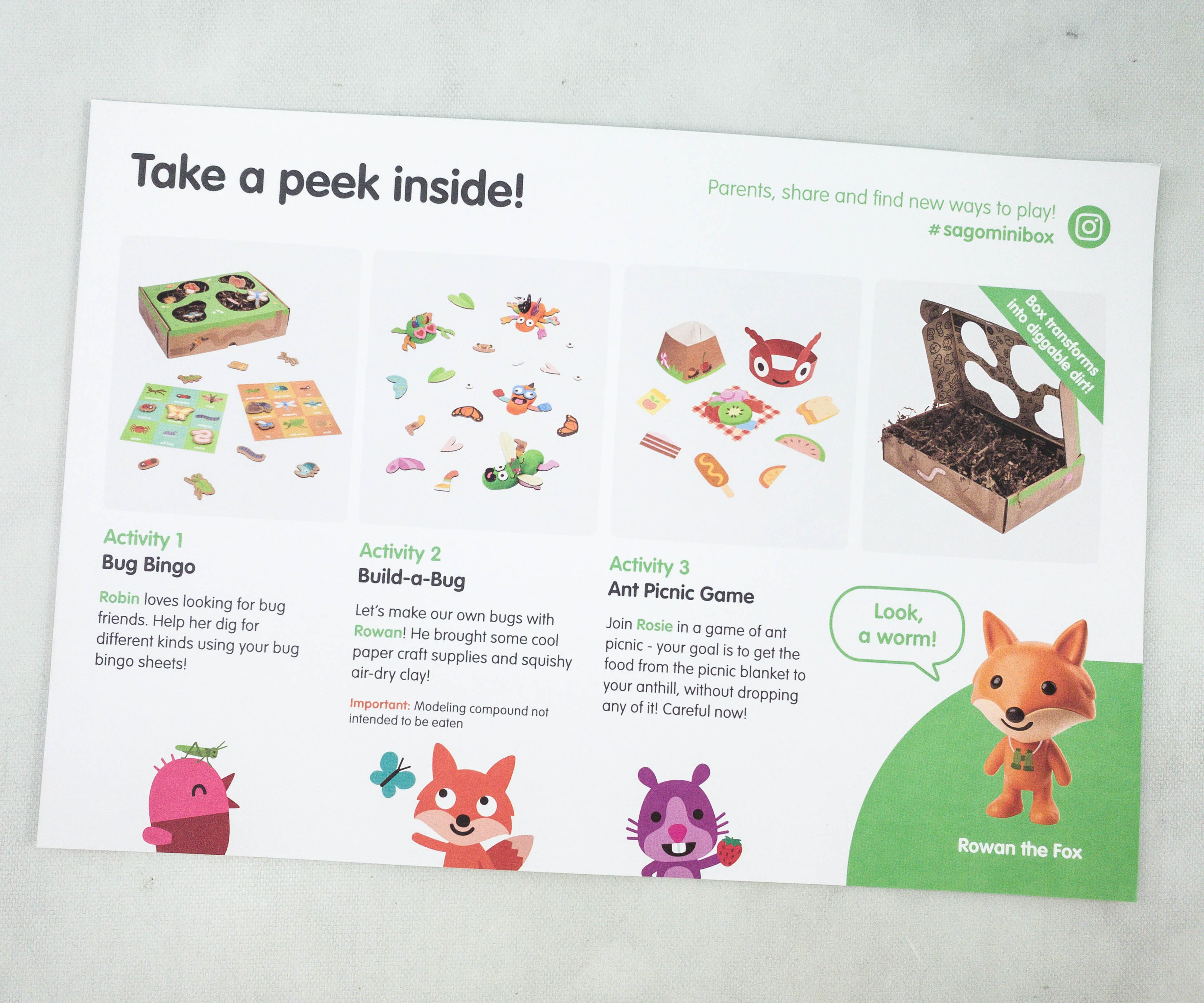 At the back, it discussed all the activities in this month's box and lists the contents as well!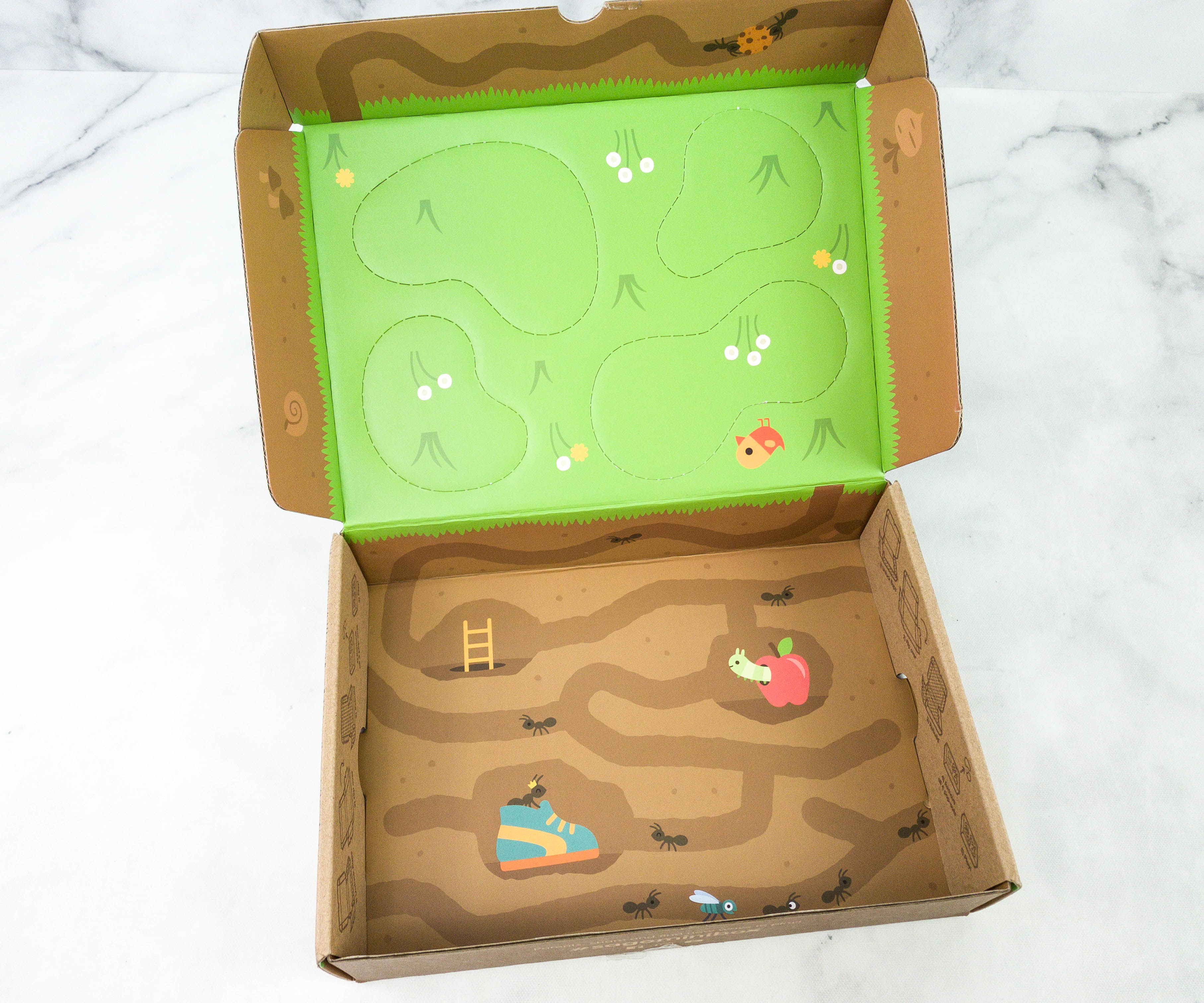 The interior of the box features a design inspired by an ant colony. This will be used in one of the activities later!
Everything in my box!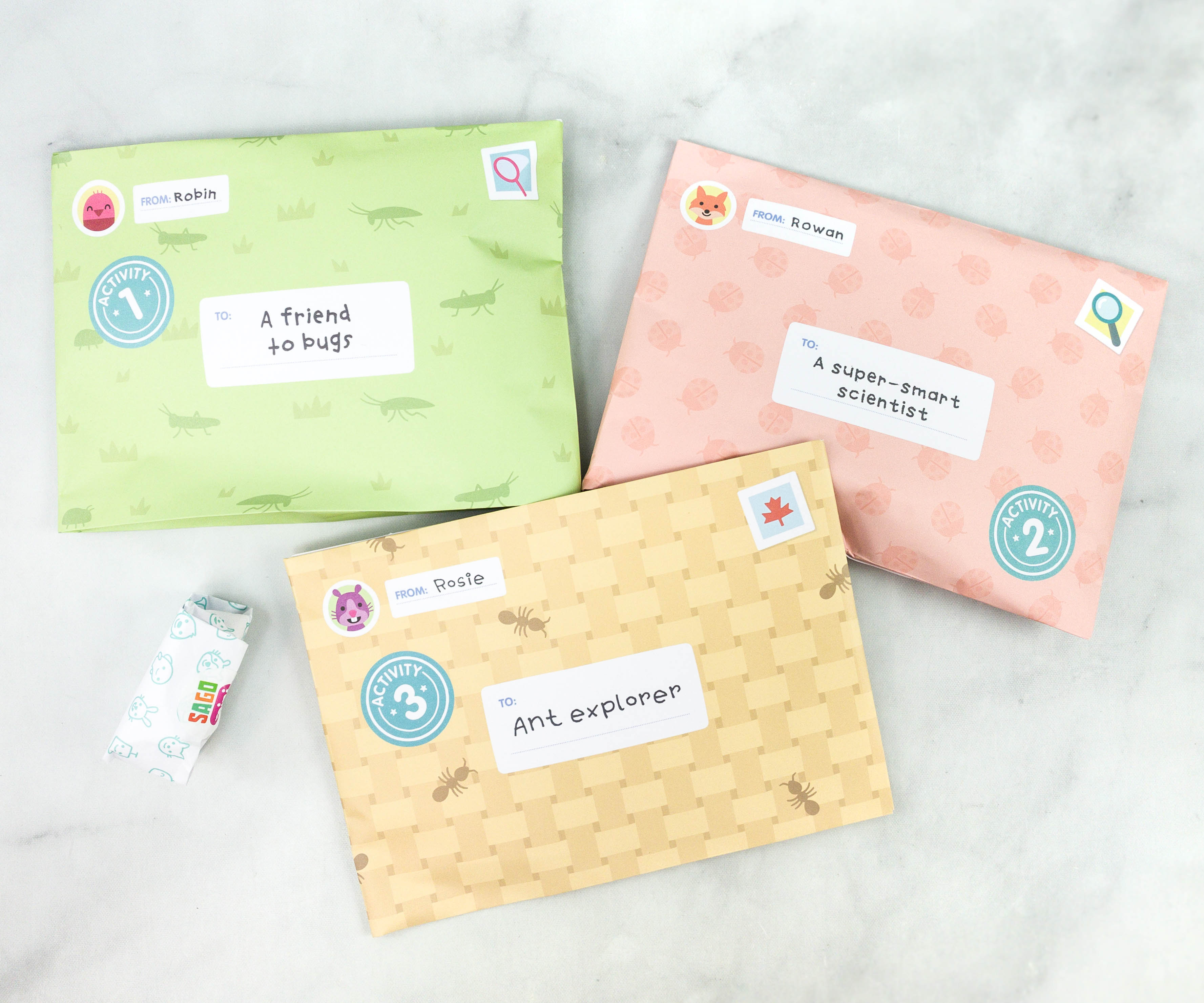 This month's box includes 3 different activity packs!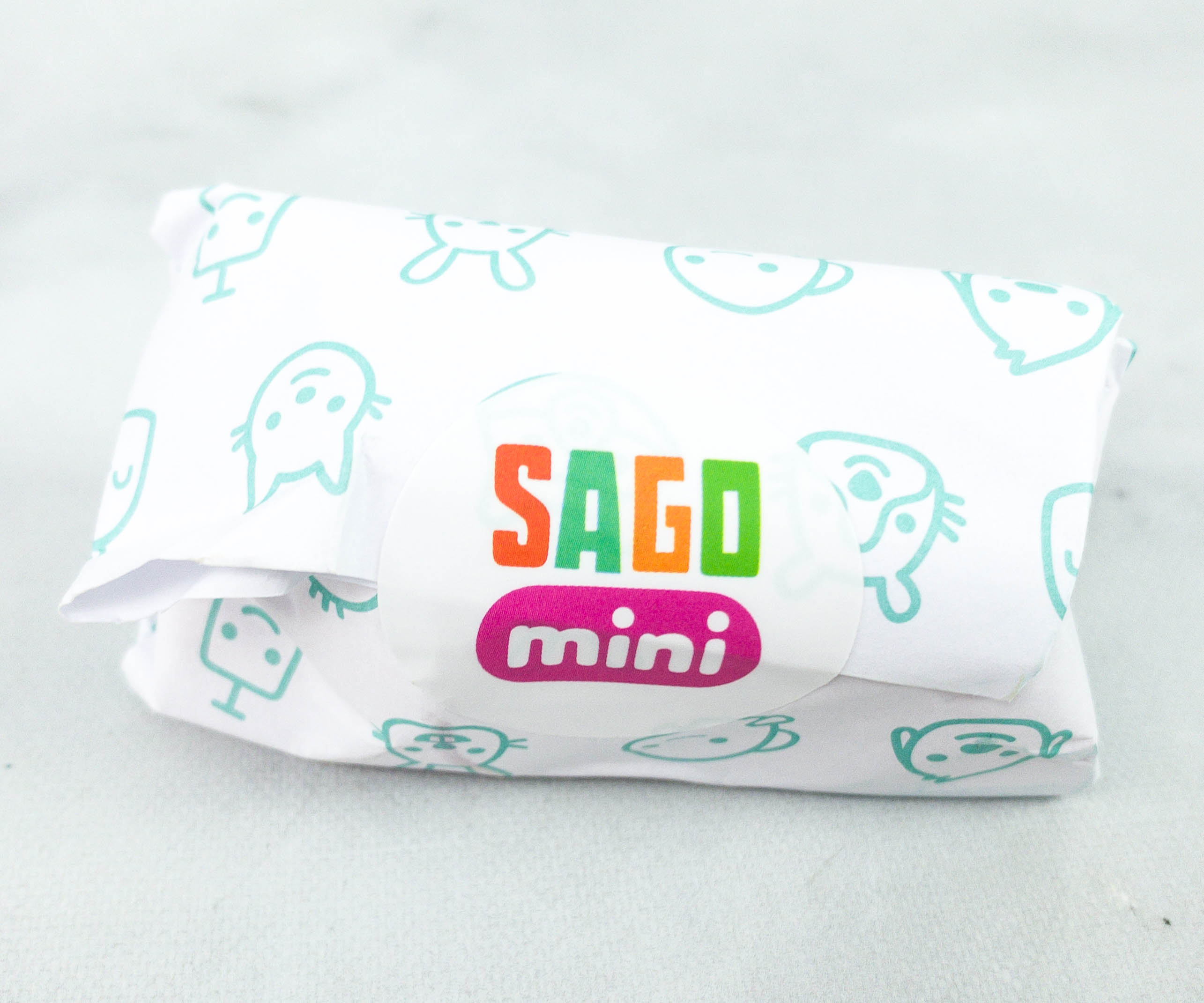 The collectible mini-figurine was wrapped in a cute printed paper and sealed with a Sago Mini sticker.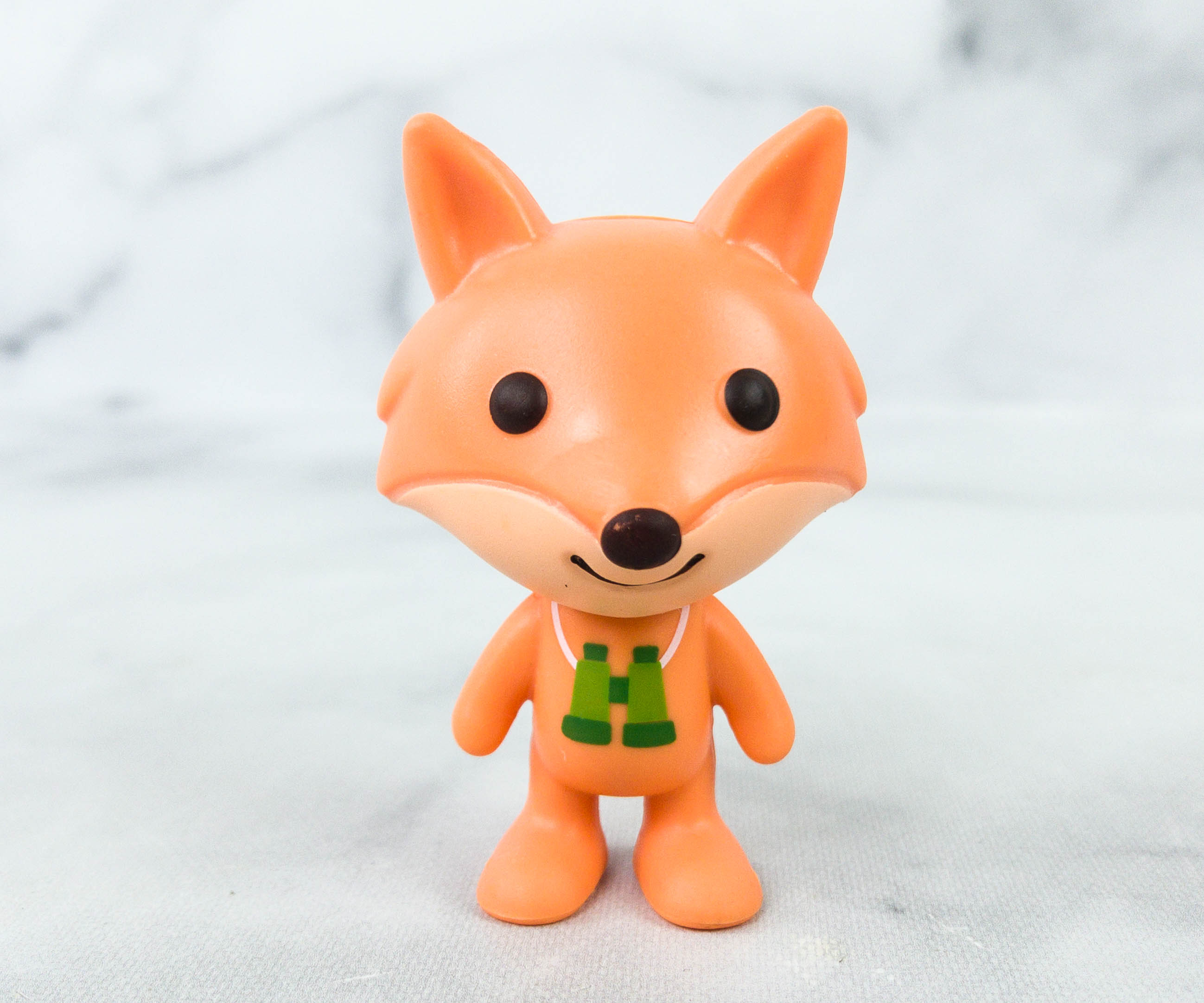 Courier Kiki. This month's mini-figure is Kiki, the ever-reliable mail carrier!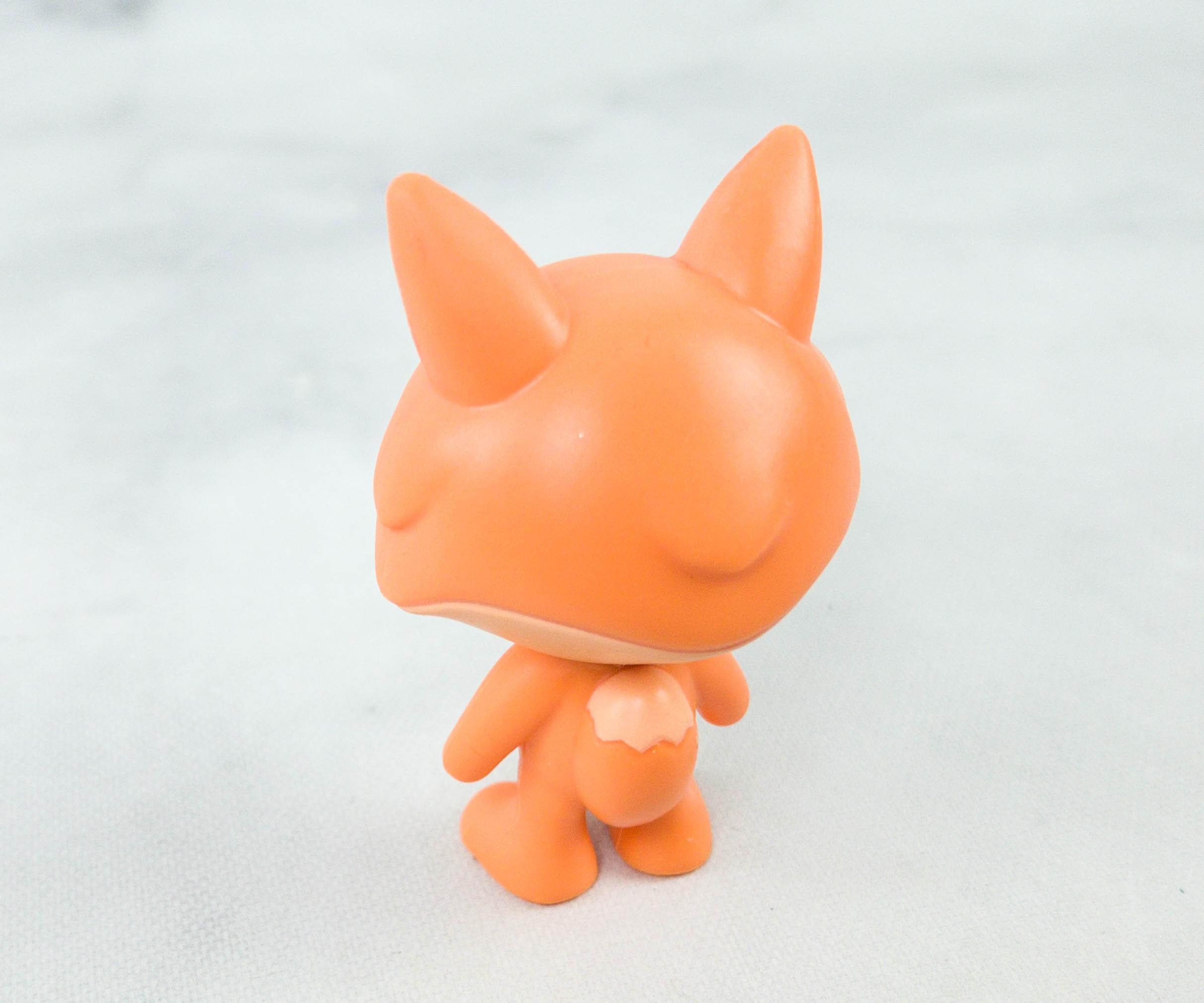 It's so cute and my daughter likes its color.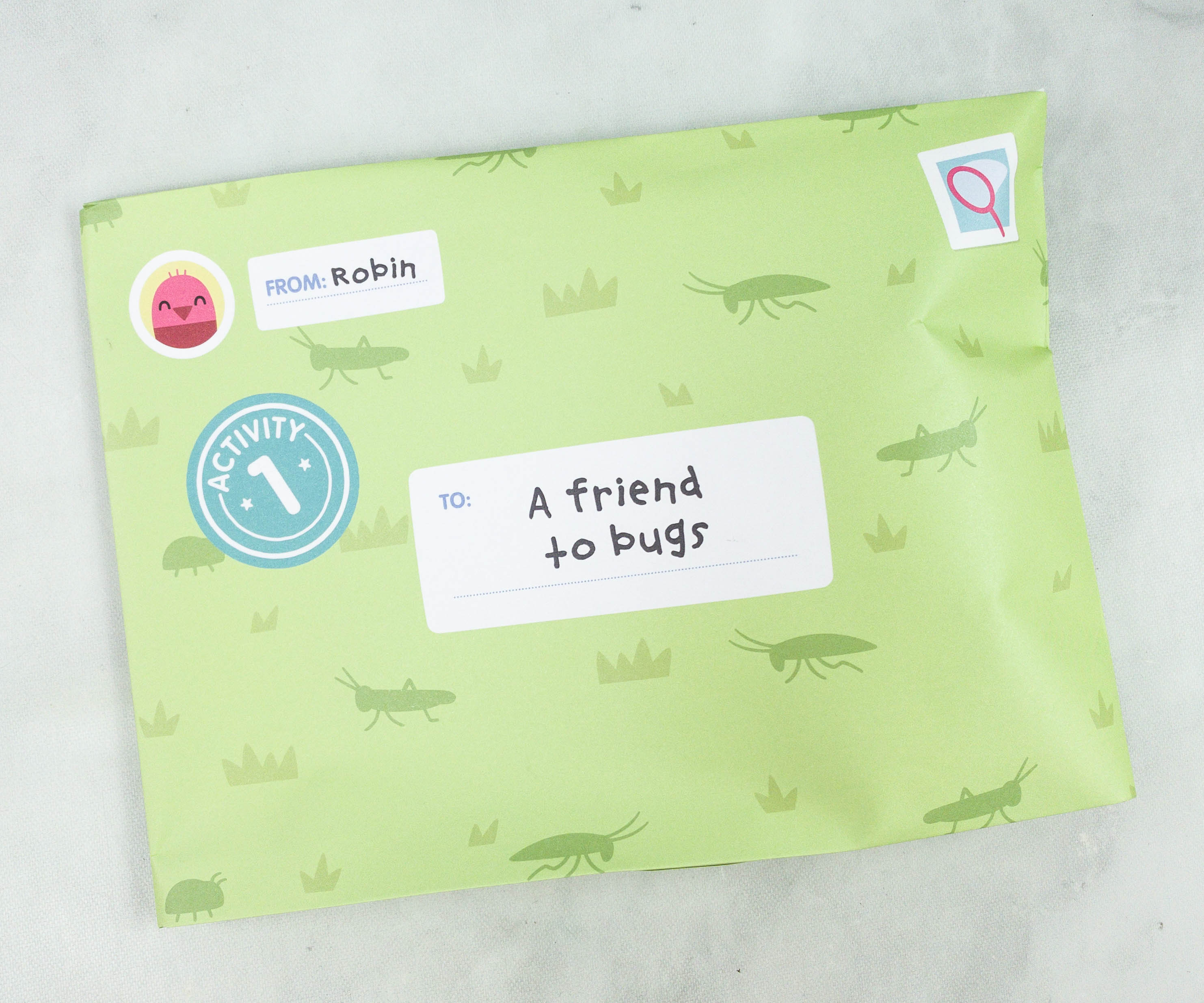 Activity #1: Bug Bingo. The first activity is packed in a light green envelope with bug silhouettes printed all over it. This envelope is addressed to "A friend to bugs" and it came from Robin!
Featured on this side of the envelope are the instructions for the activity.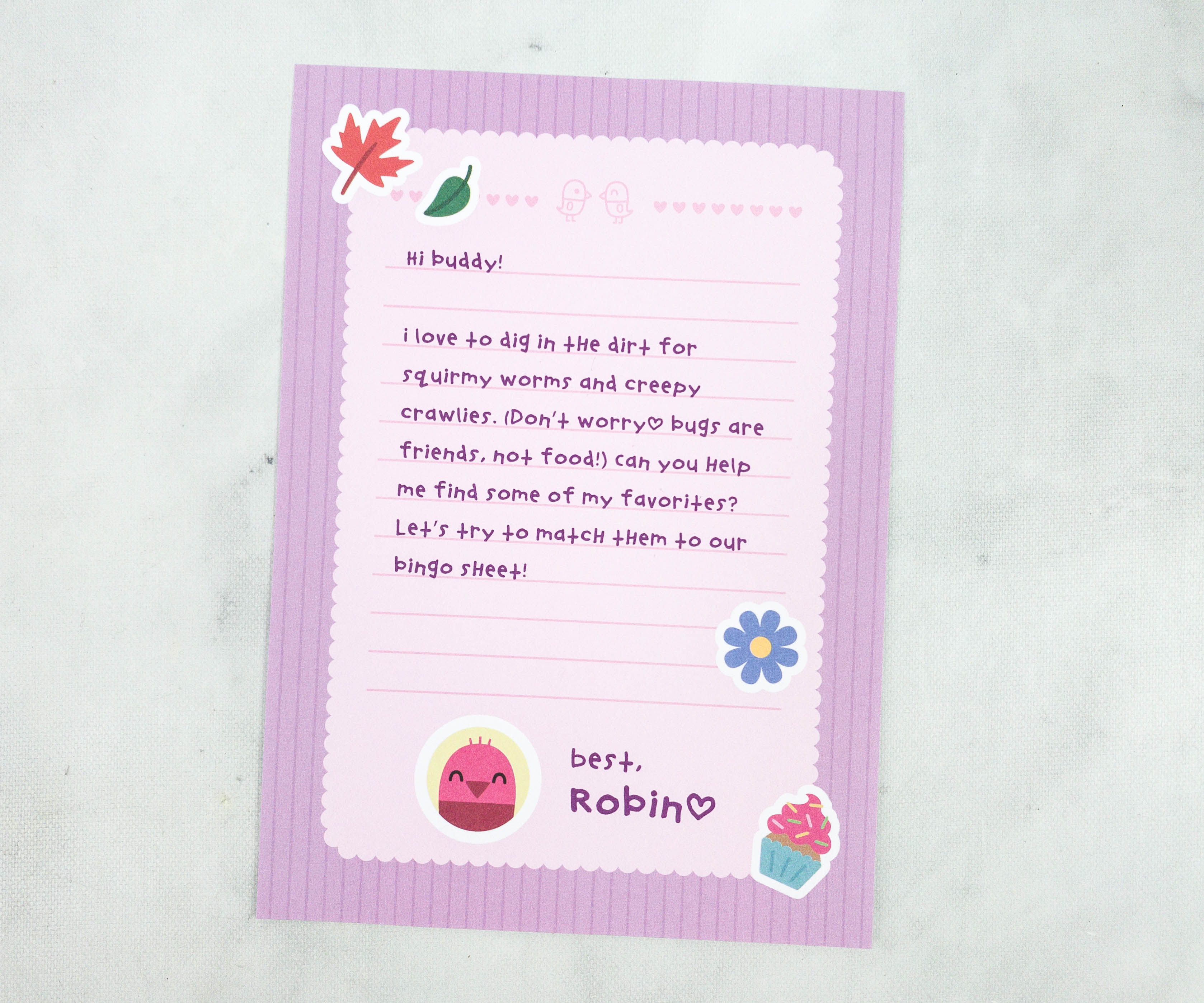 There's also a letter from Robin.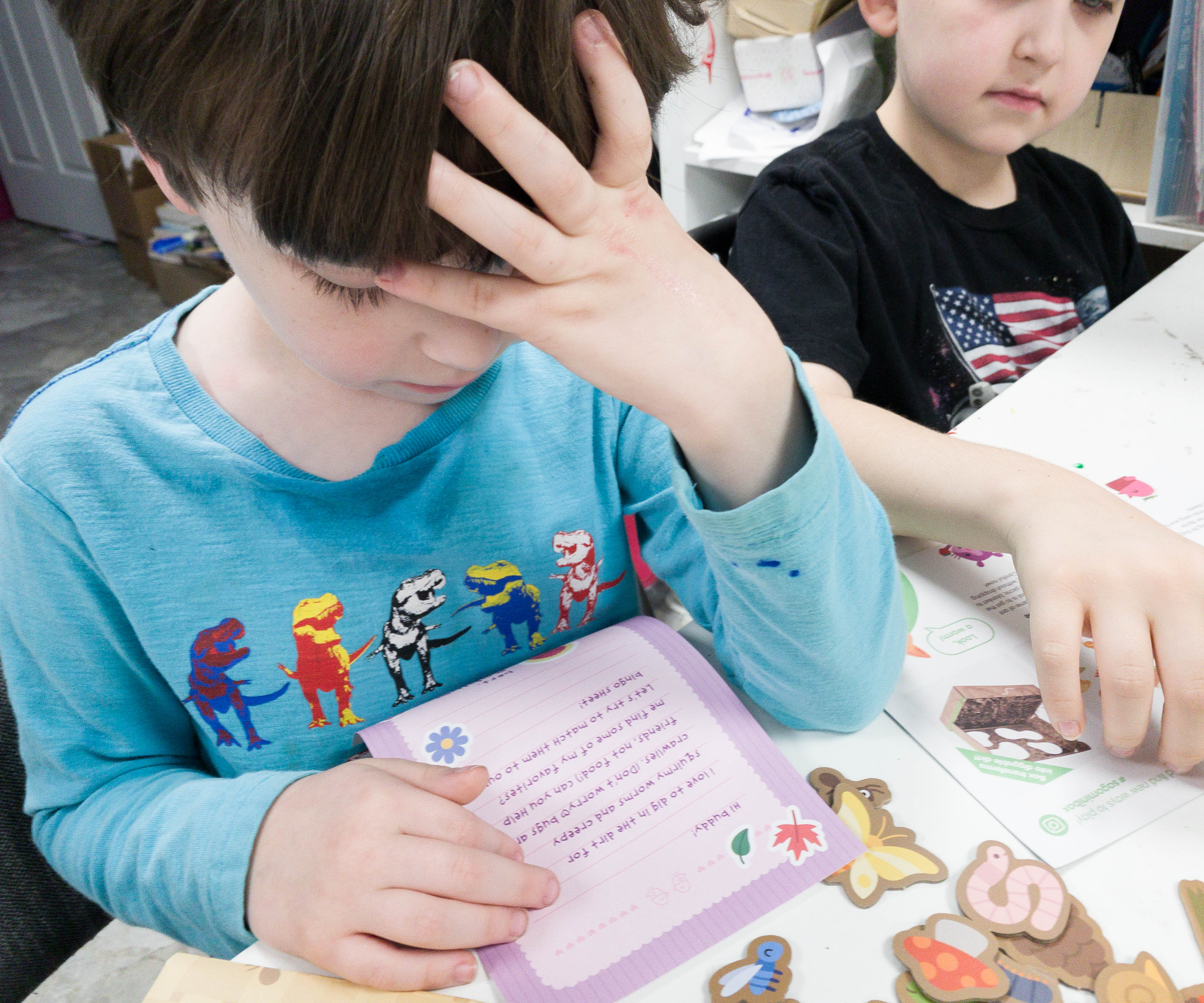 My son started the activity by reading the letter.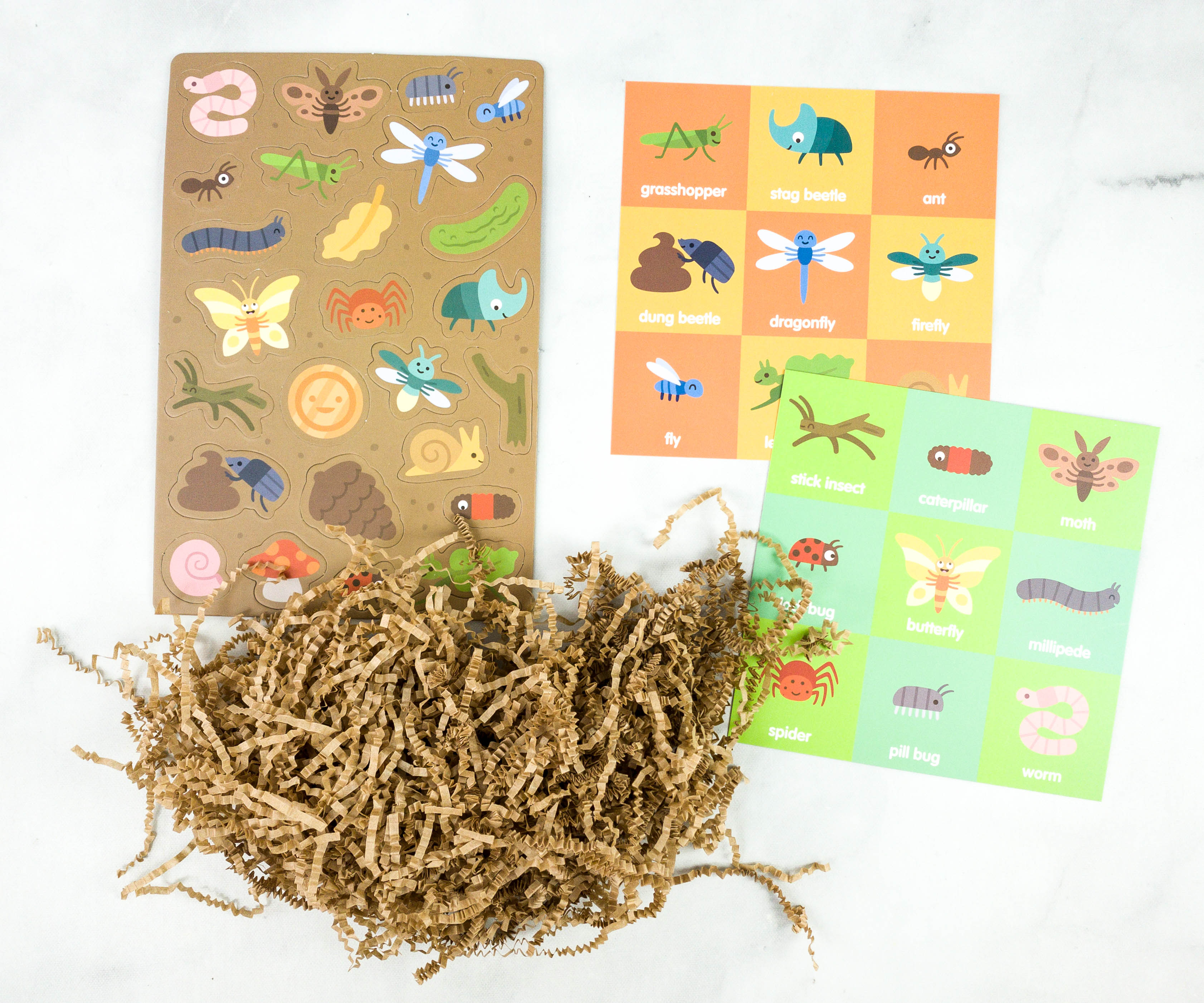 The materials for the first activity included an item card, 2 bug bingo sheets, and some brown squiggles.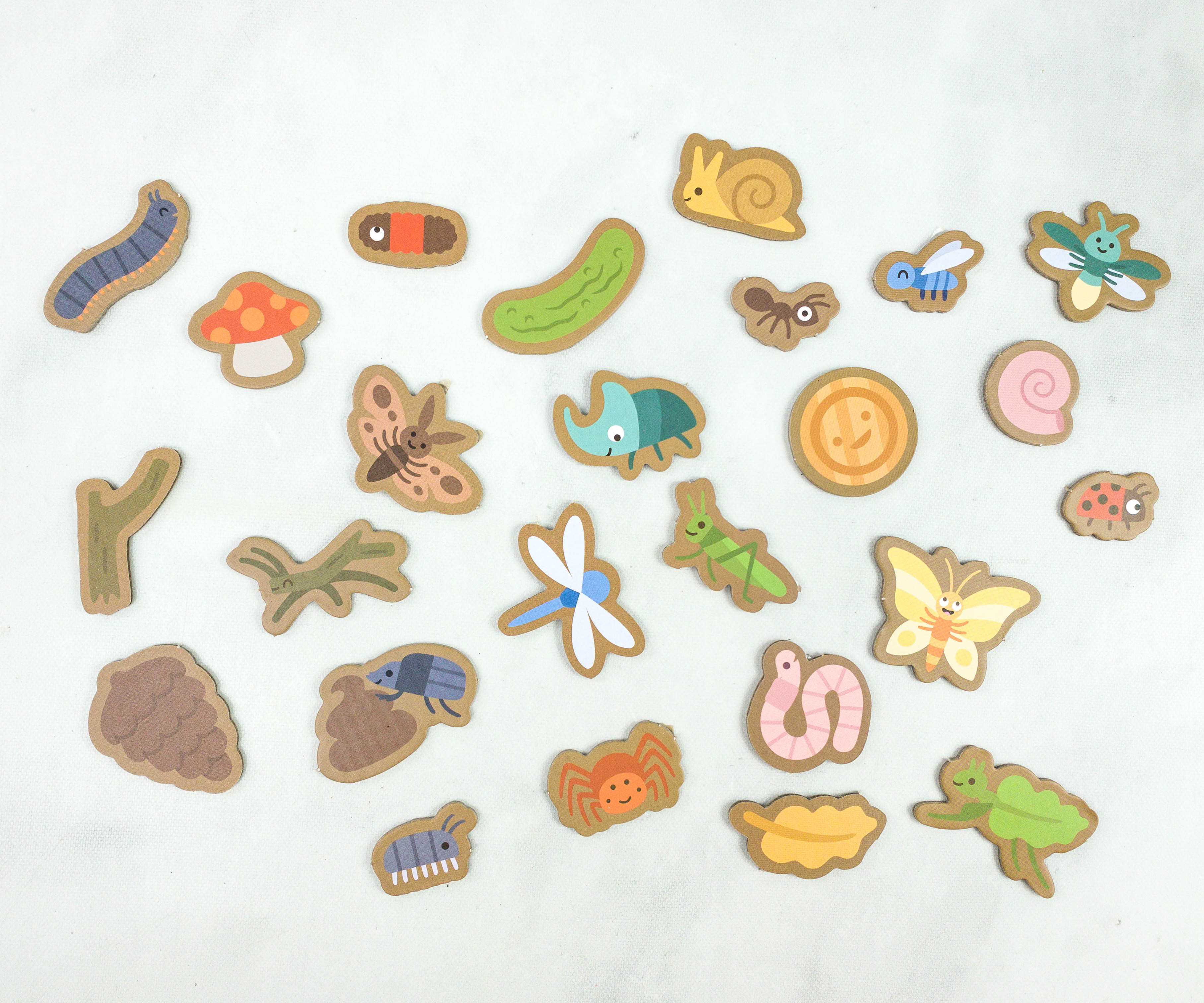 These are the bugs included inside the pack. They all look so cute!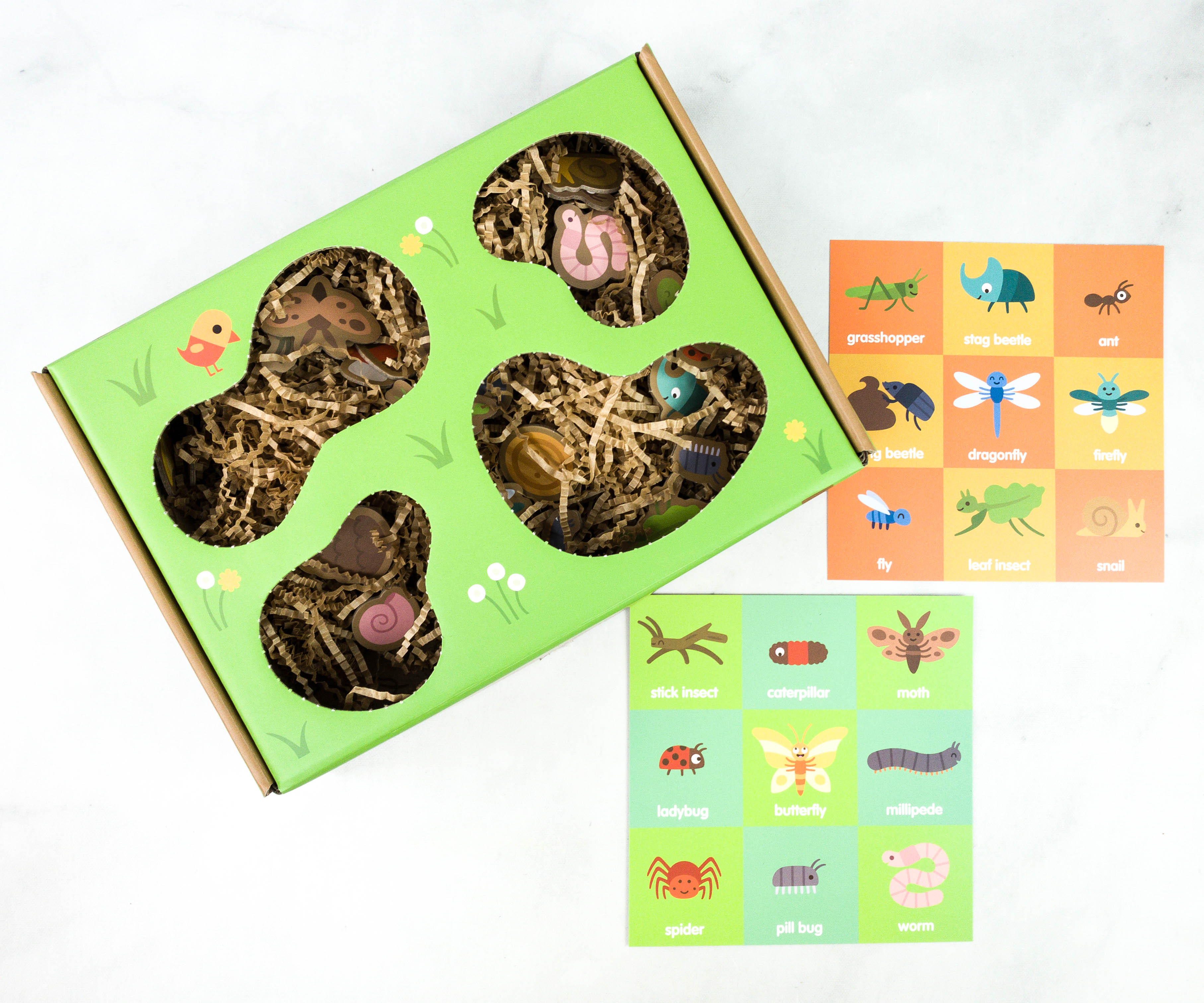 It's nice that they included names on the sheets to help identify the card figures.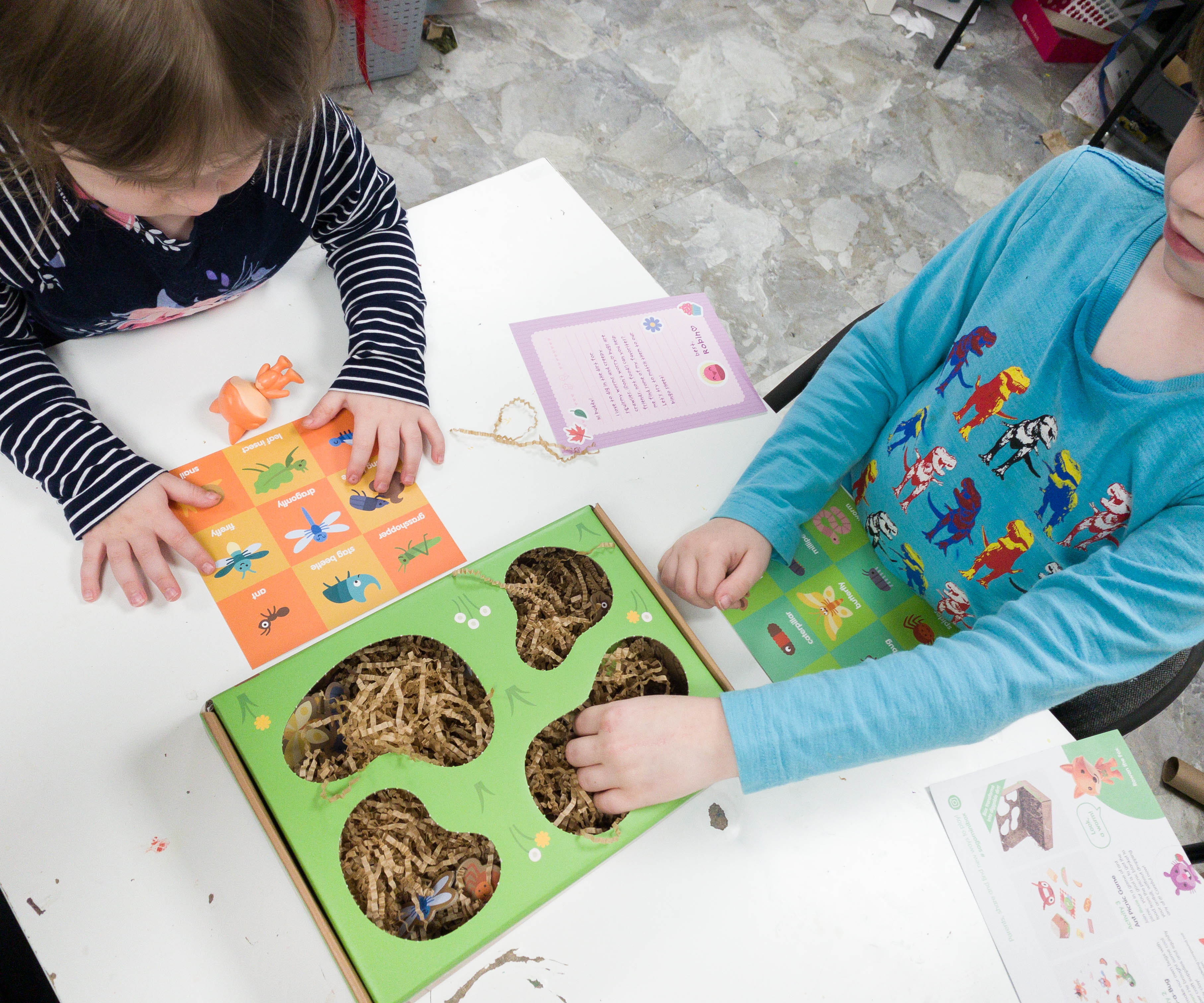 My kids had fun arranging the insects inside the colony.
Using the cards, they matched it with the cardboard figures.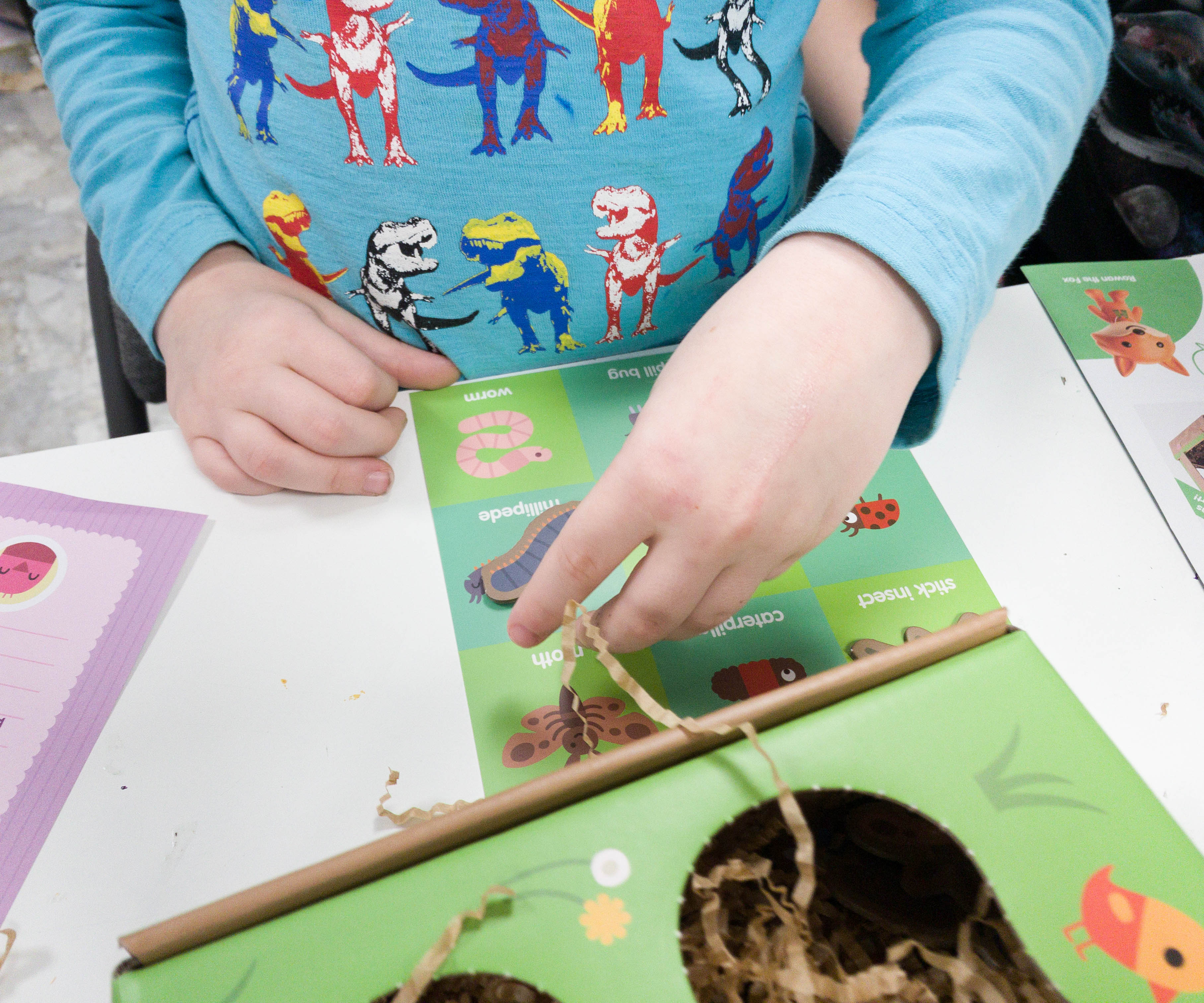 They started pulling out the bugs inside the box and they hoped it's what they have on their cards!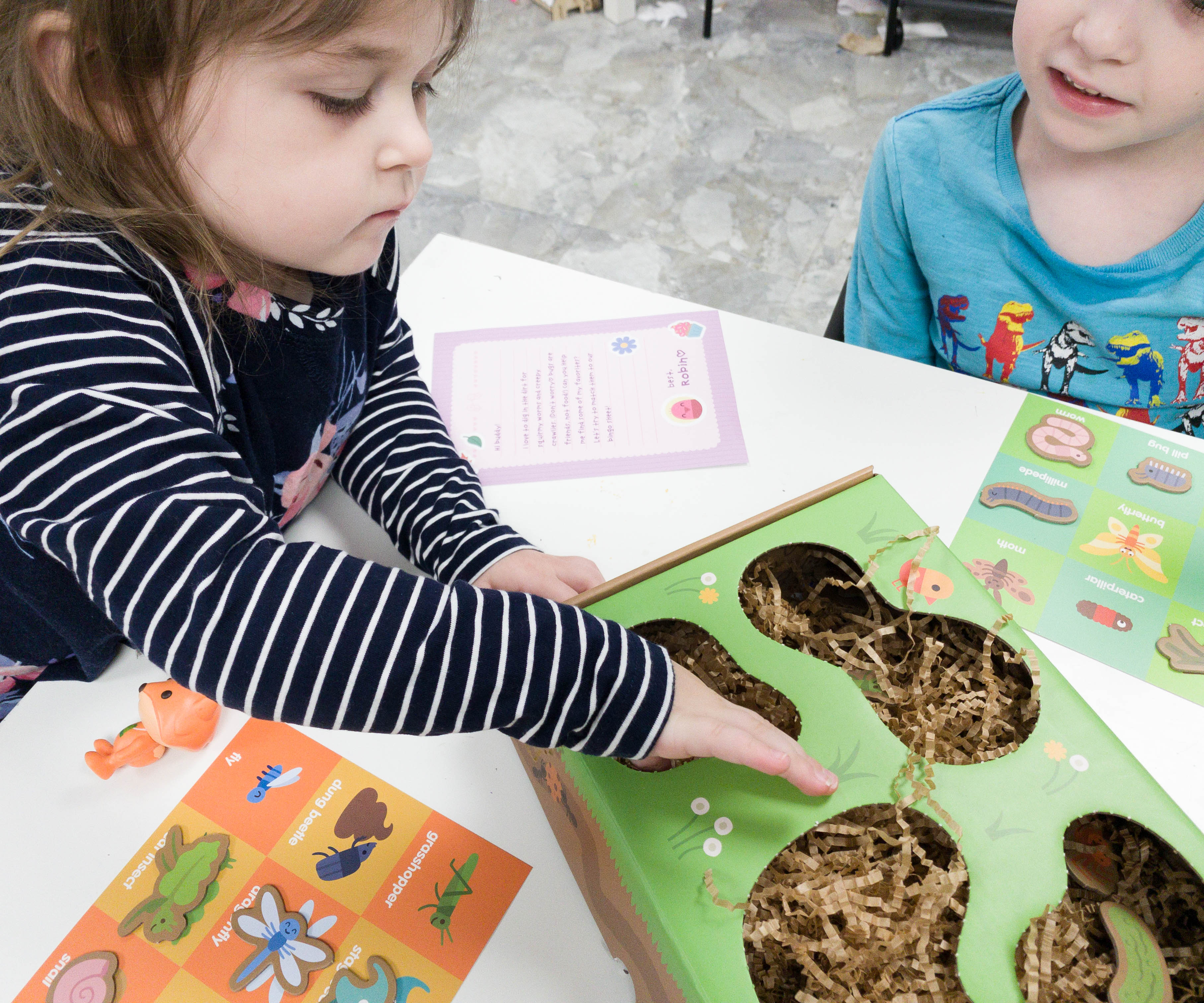 My daughter also had her turn and she had no problem winning this bug bingo game!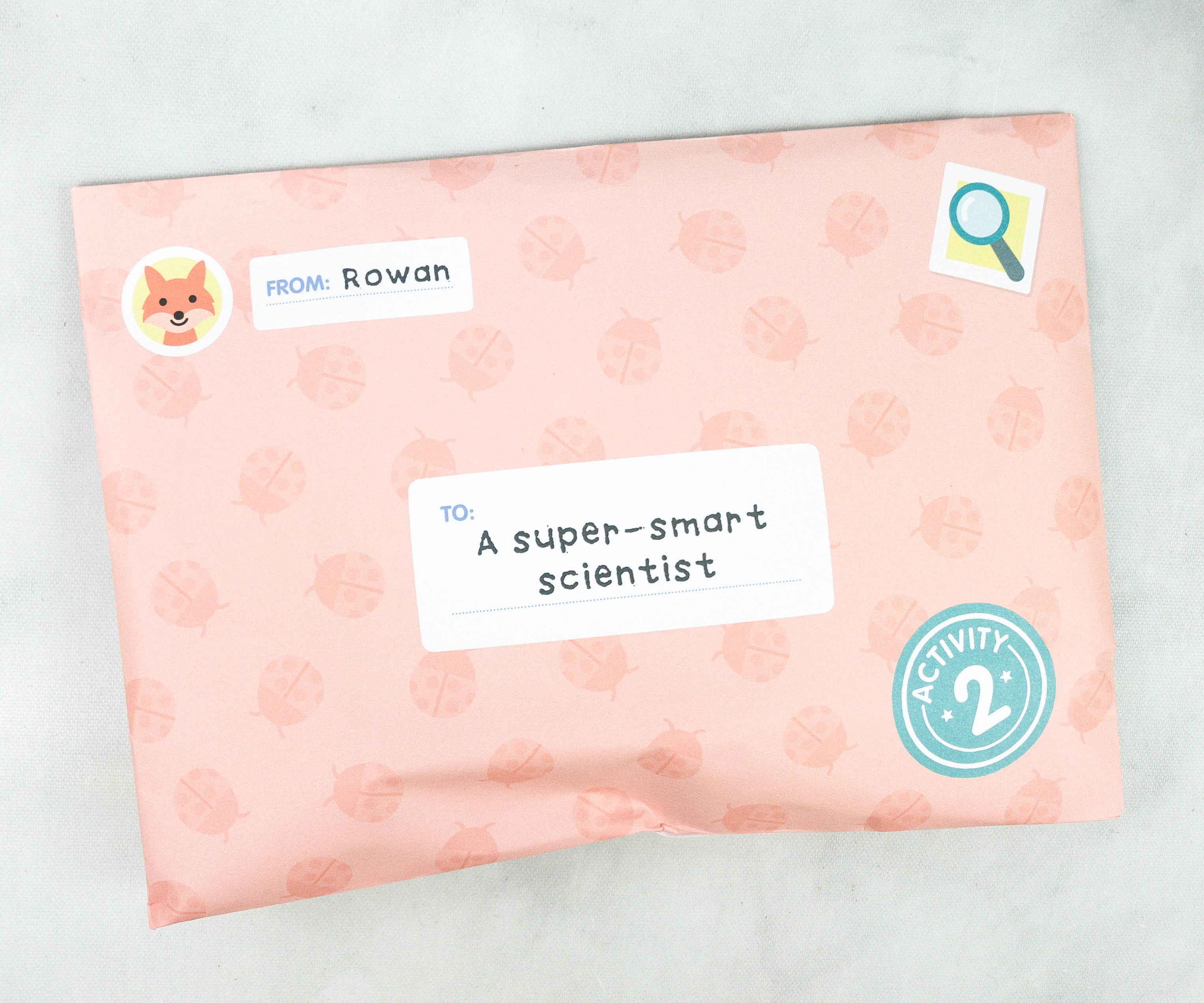 Activity #2: Build-a-Bug. The next envelope came from Rowan and it's for the super-smart scientist! This pink envelope had lady bug prints all over it.
The flip side of the package also has instructions on how to do the second activity, plus a list of the materials.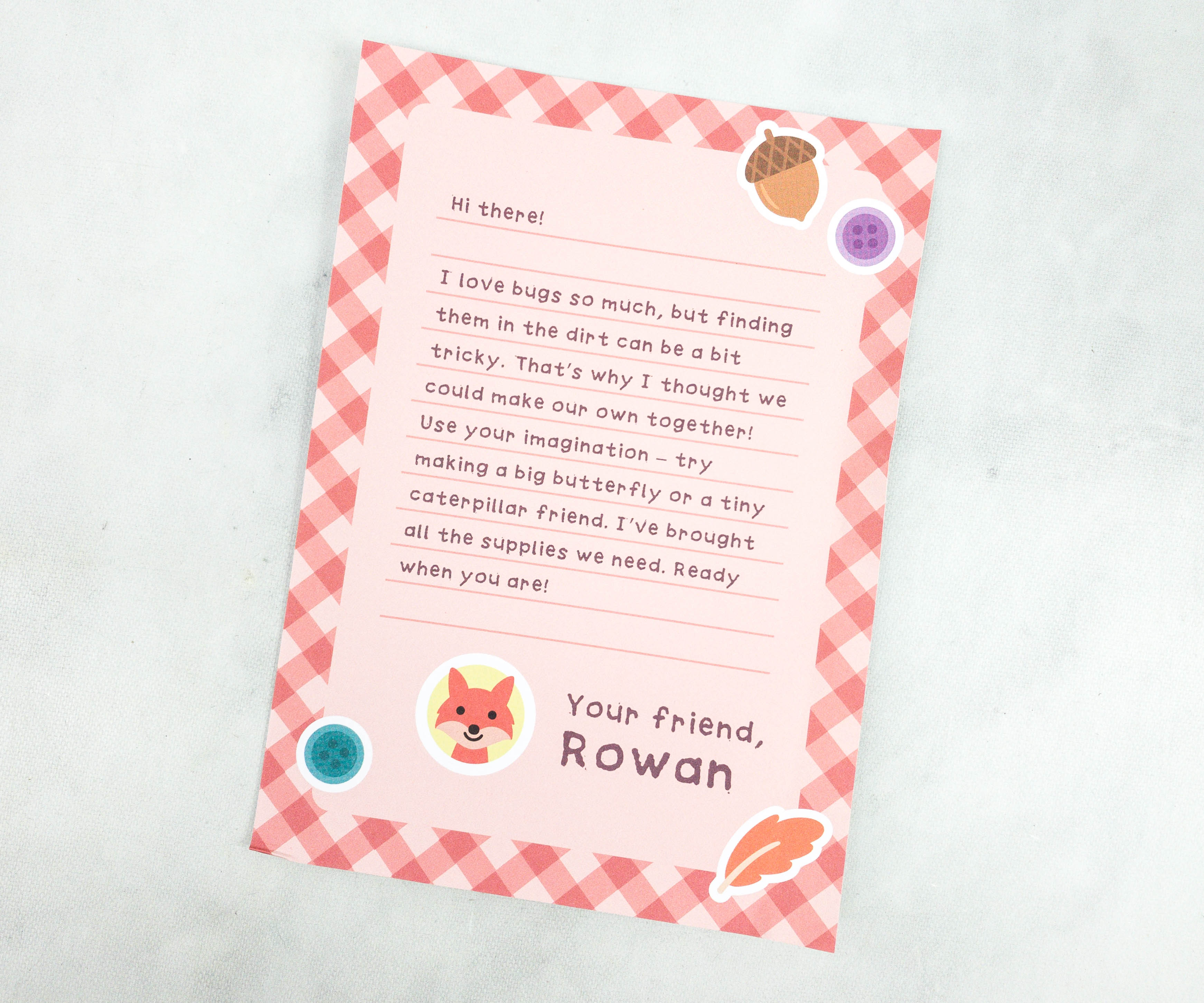 According to this letter, Rowan has a challenging task for the kids.
My son read Rowan's letter and as always, he is up to the task!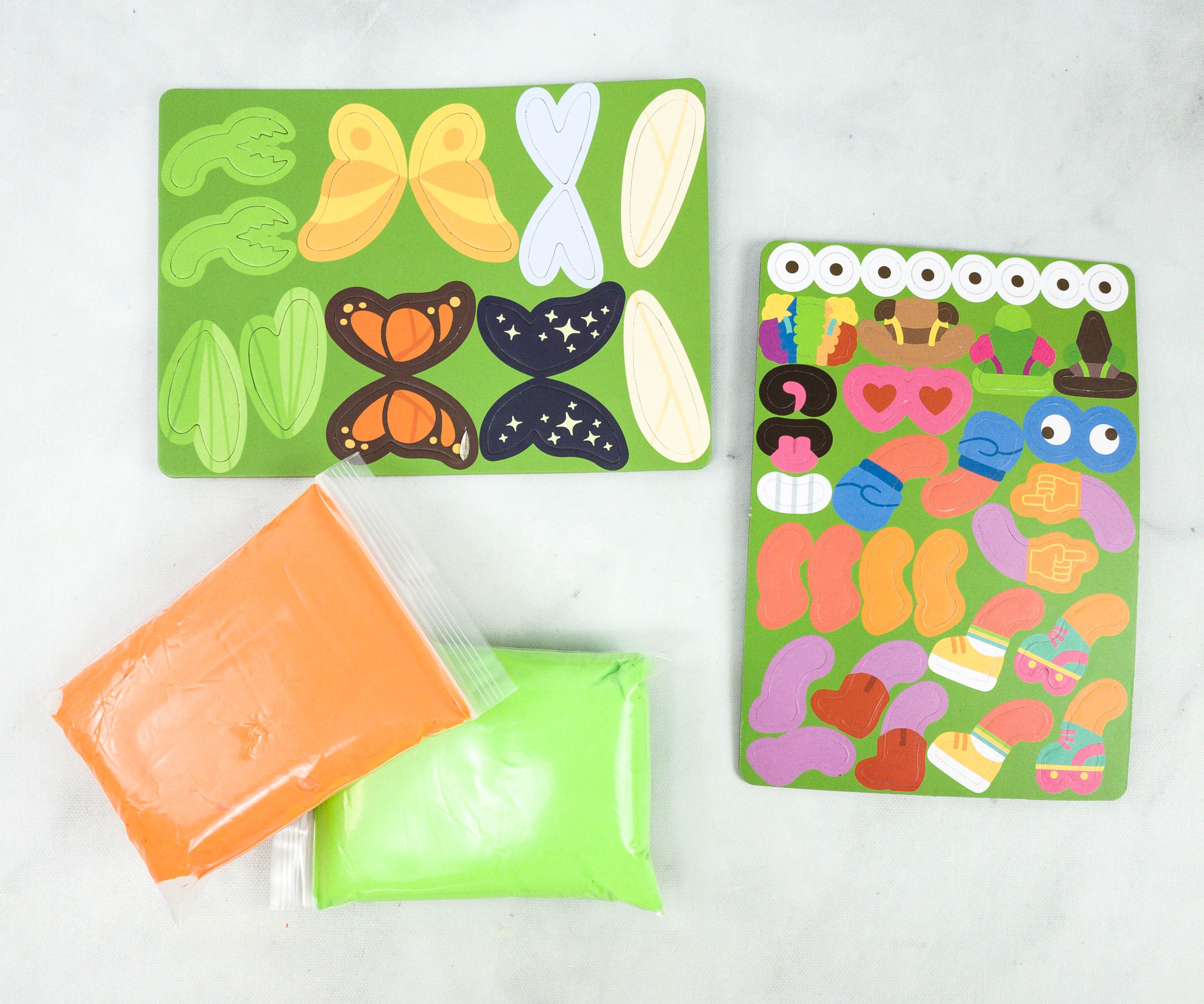 Here are the materials for the second activity!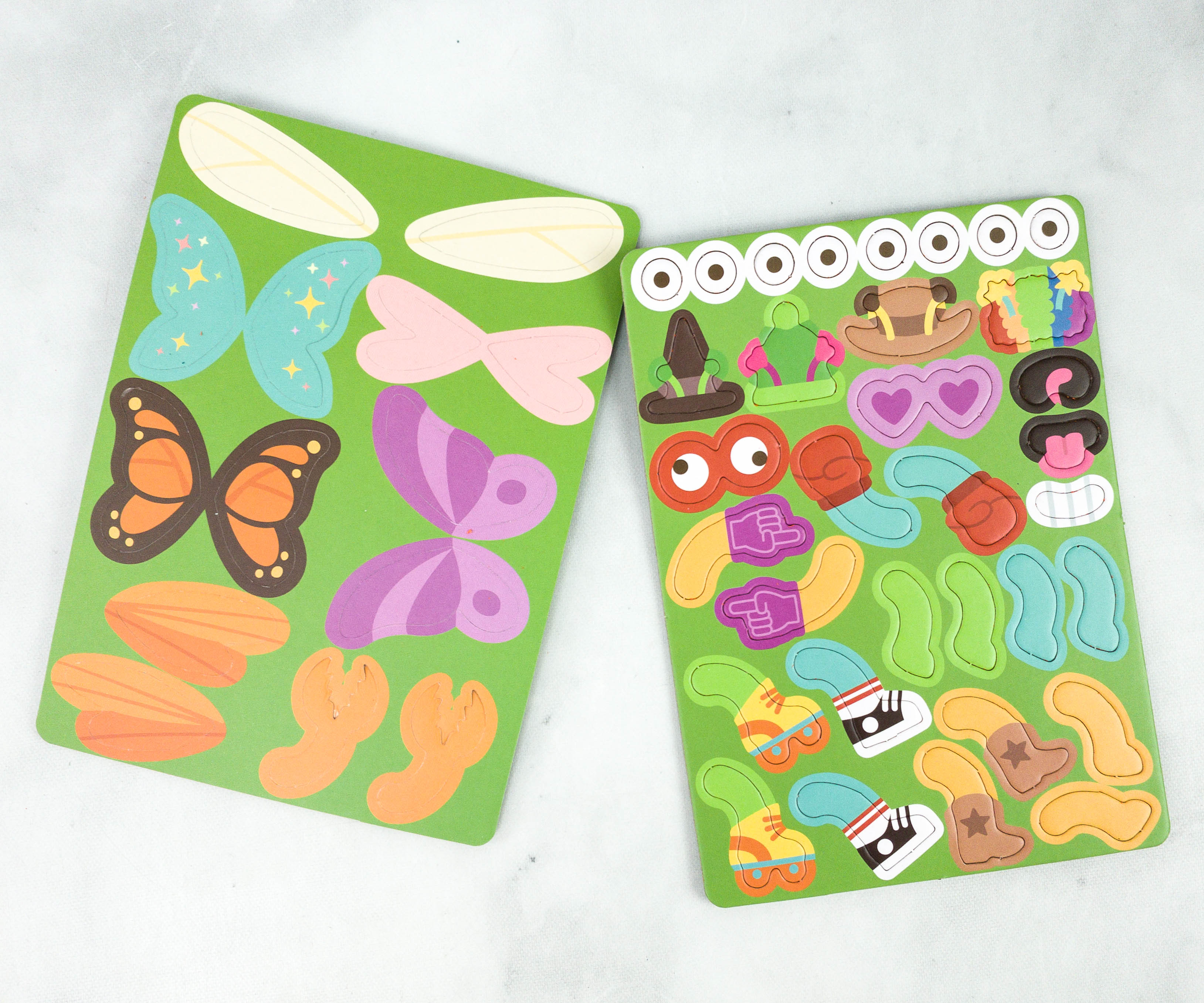 These cards have a lot of colorful bug parts that my kids can attach to the model clay.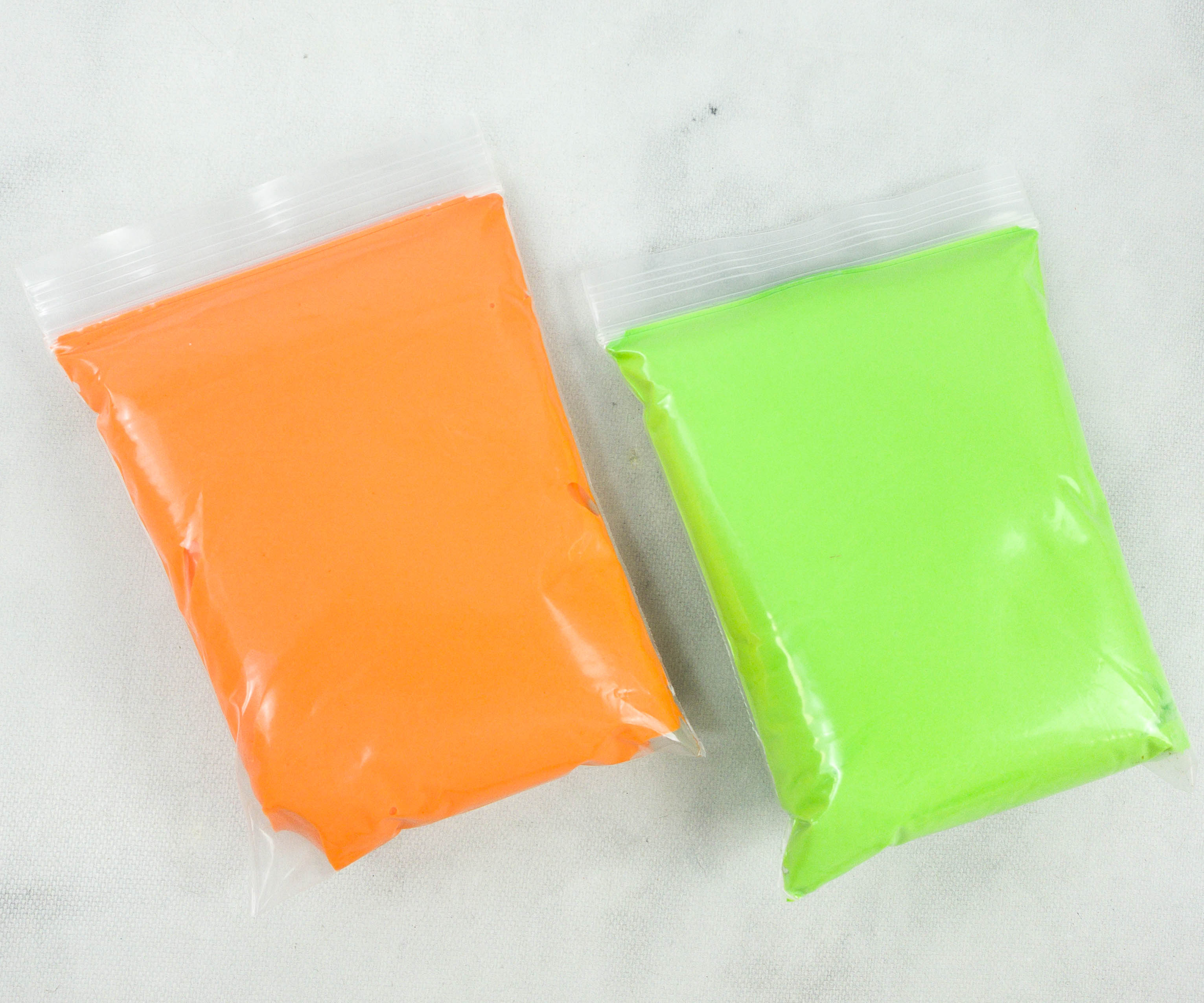 They also included 2 packs of air dry clay in orange and green, respectively.
My daughter started molding the clay.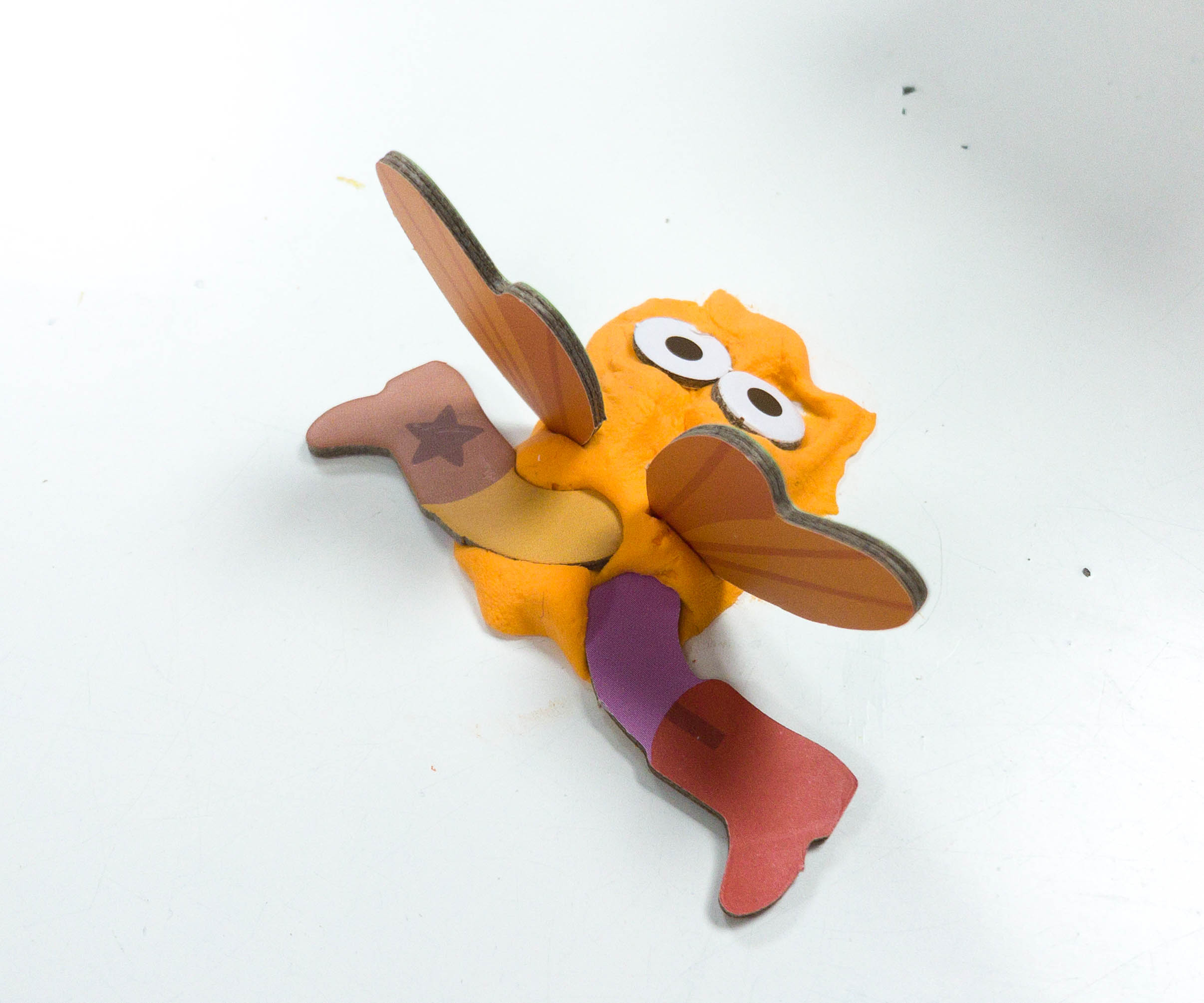 Her first creation has wings and legs. It also has a orange body and cute eyes!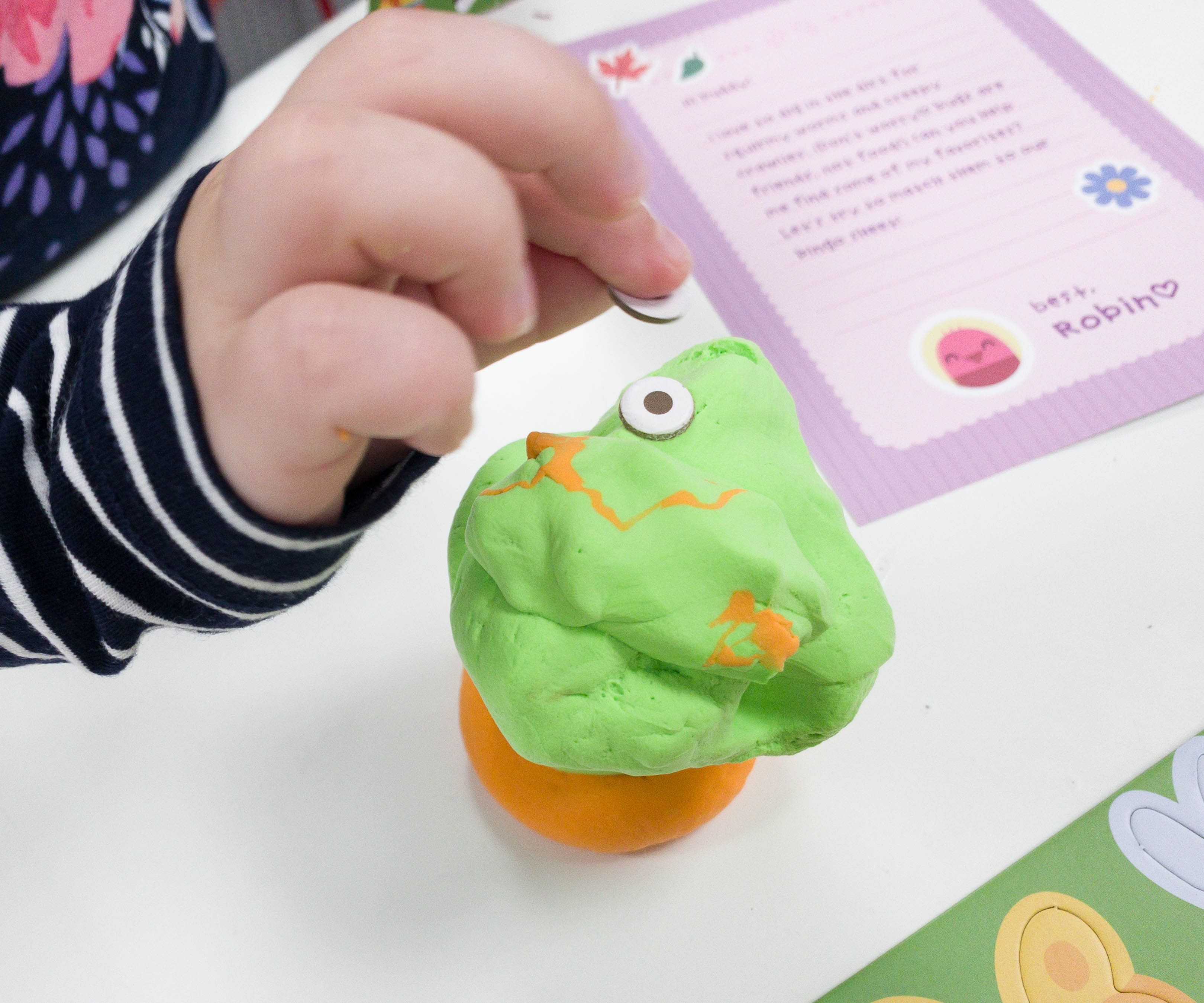 She made the next one using both the green and orange clay.
Here's another finished product by my kids! It has claws and legs, making it look like an animated character.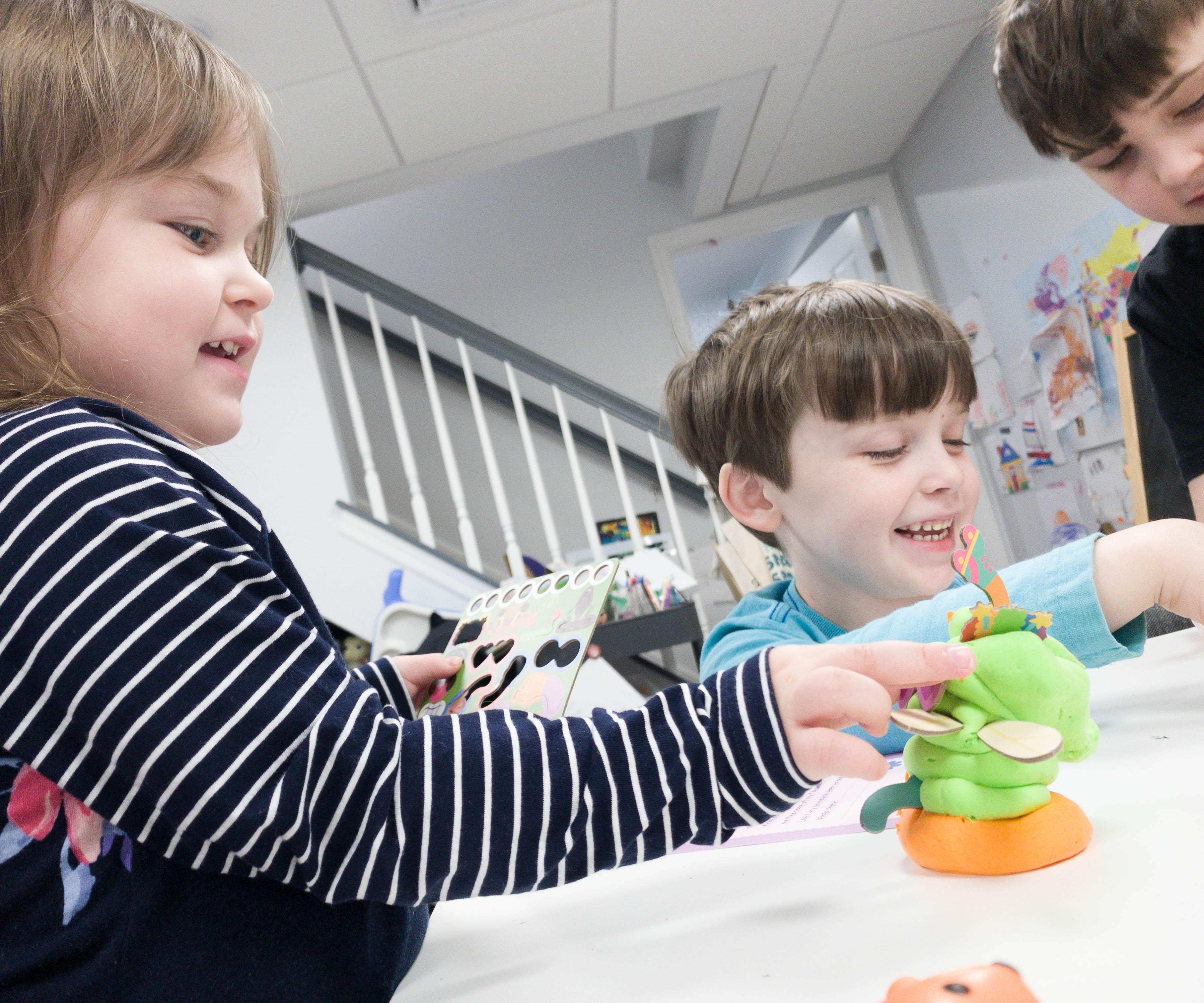 They really had a great time with this activity! It's a fun way to unleash their creativity and imagination.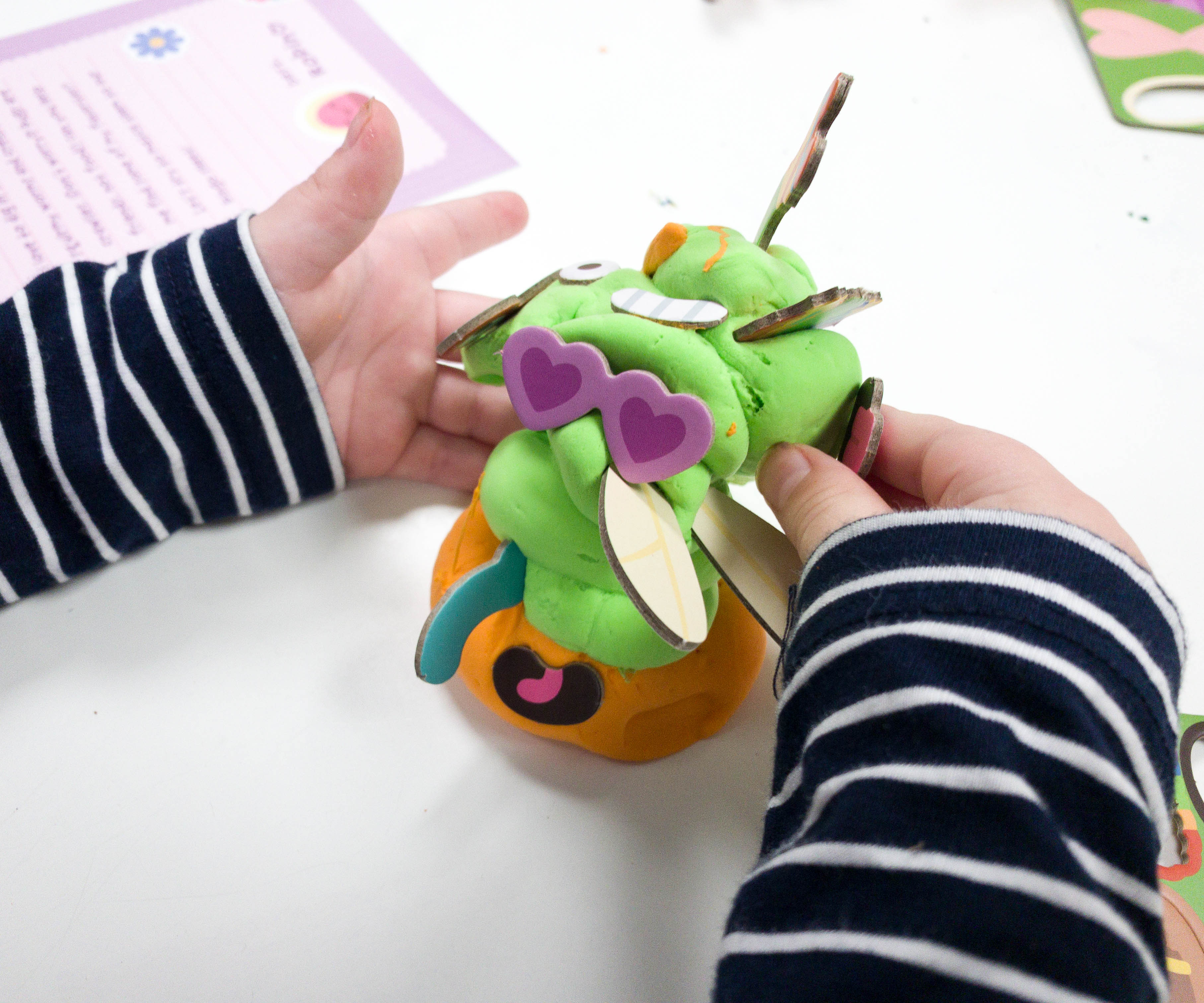 My daughter is almost done with her bug model. Just a few more attachments and this will be done in no time!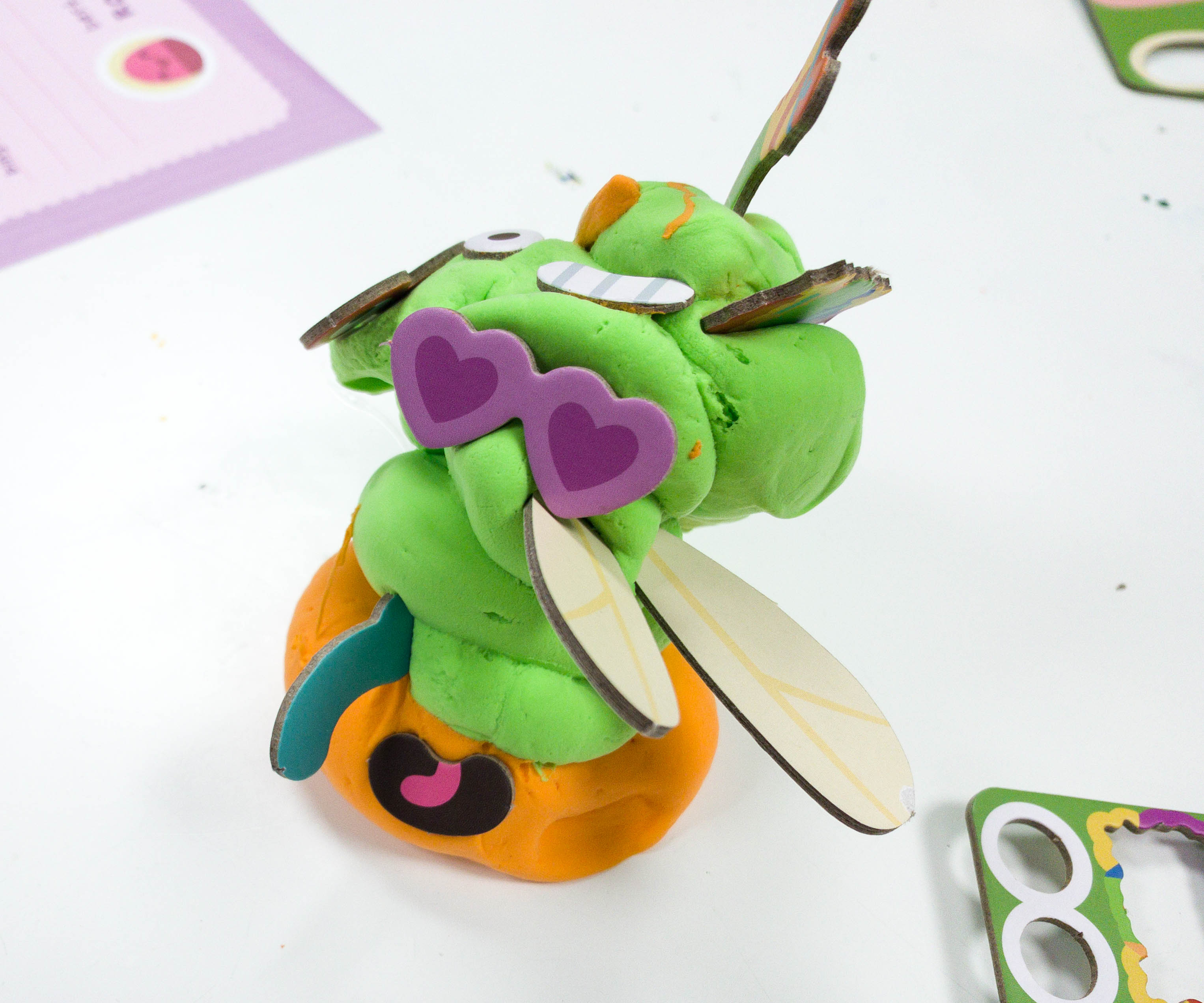 She had a wild imagination for her bug. It had a lot of bug parts and a big set of wings!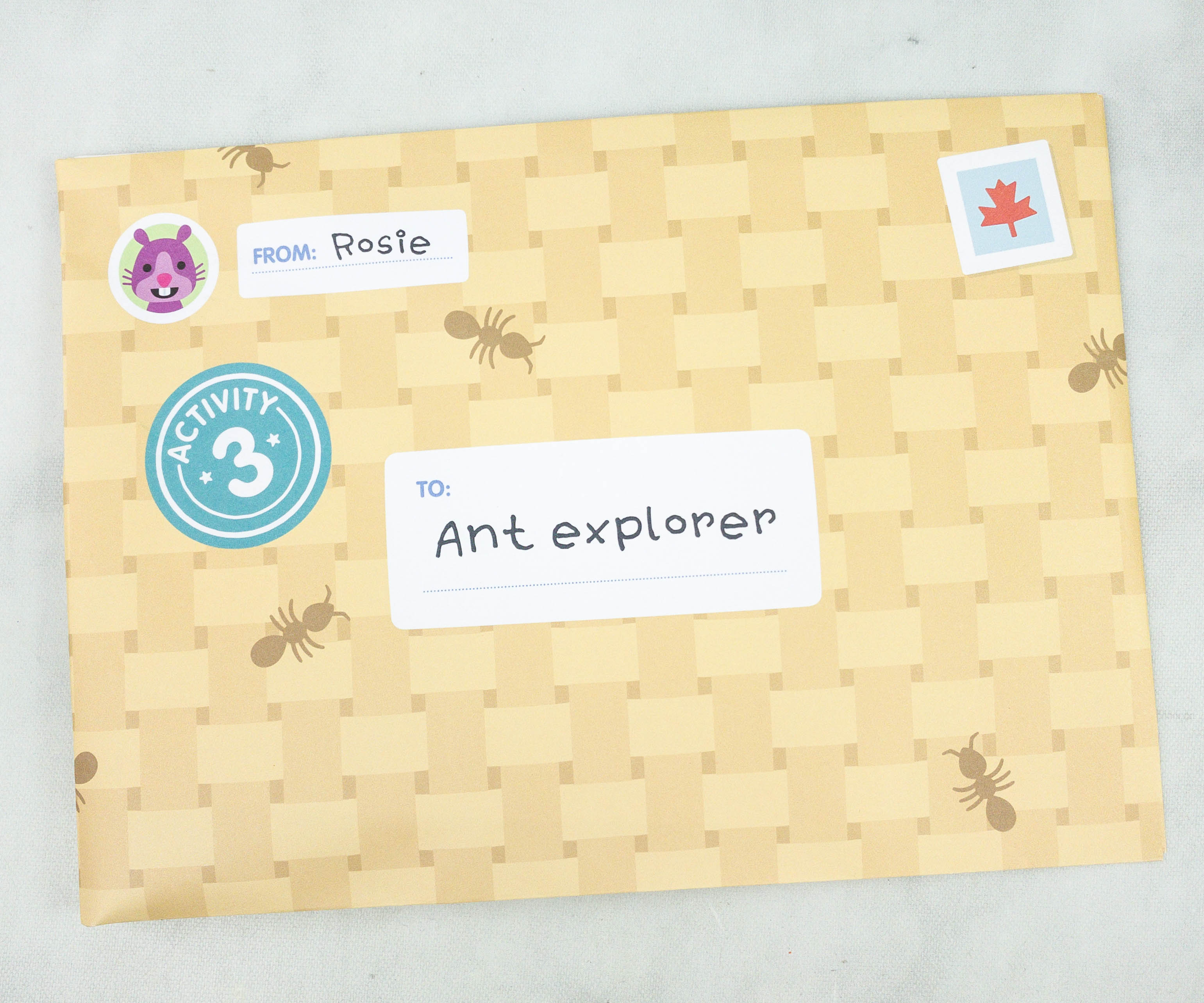 Activity #3: Ant Picnic Game. The last envelope came from Rosie. It's a brown envelope addressed to the ant explorer.
Just like the previous activities, the back of this envelope also features complete instructions.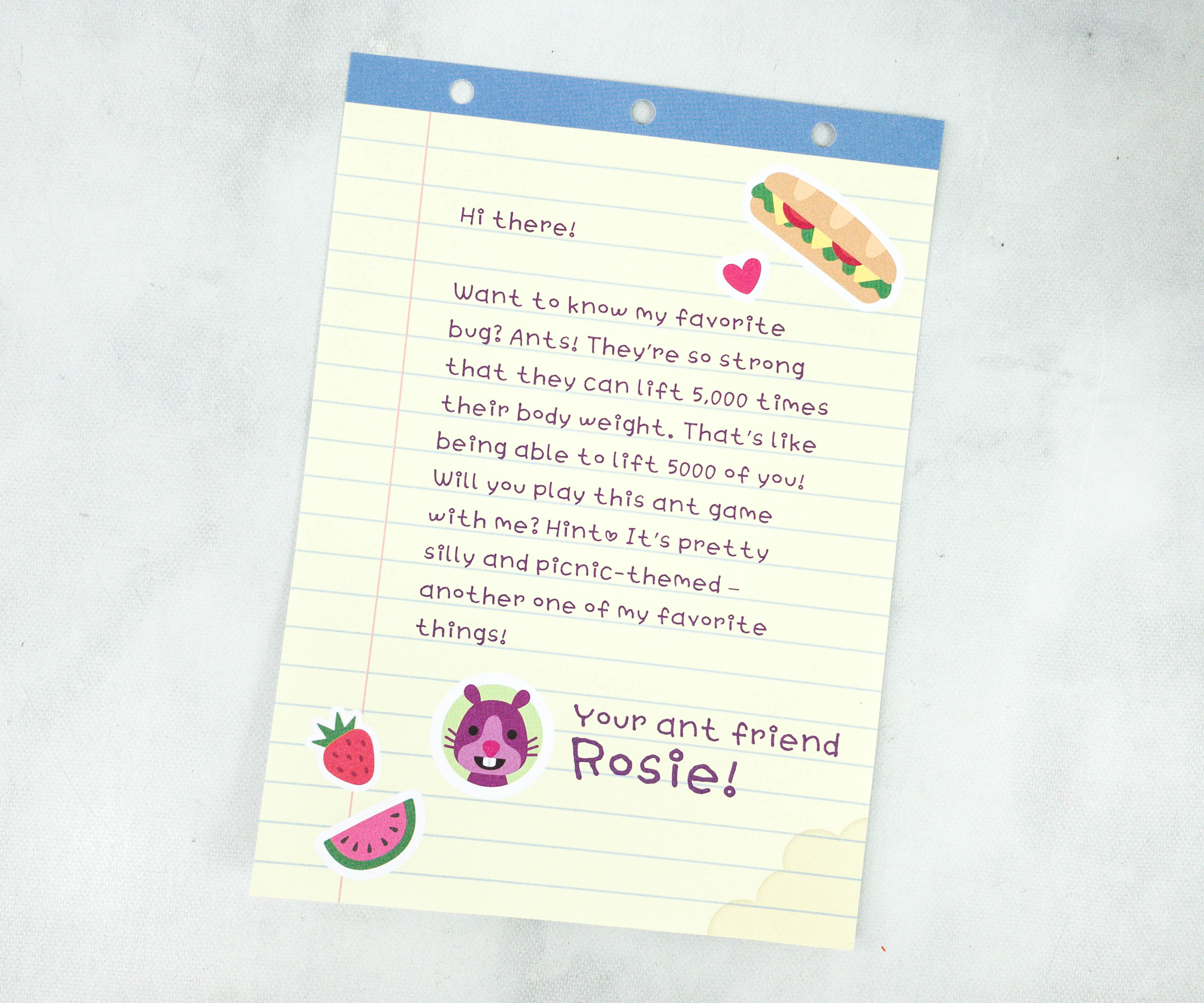 Inside the envelope is a letter from Rosie.
Here are the items for the last activity!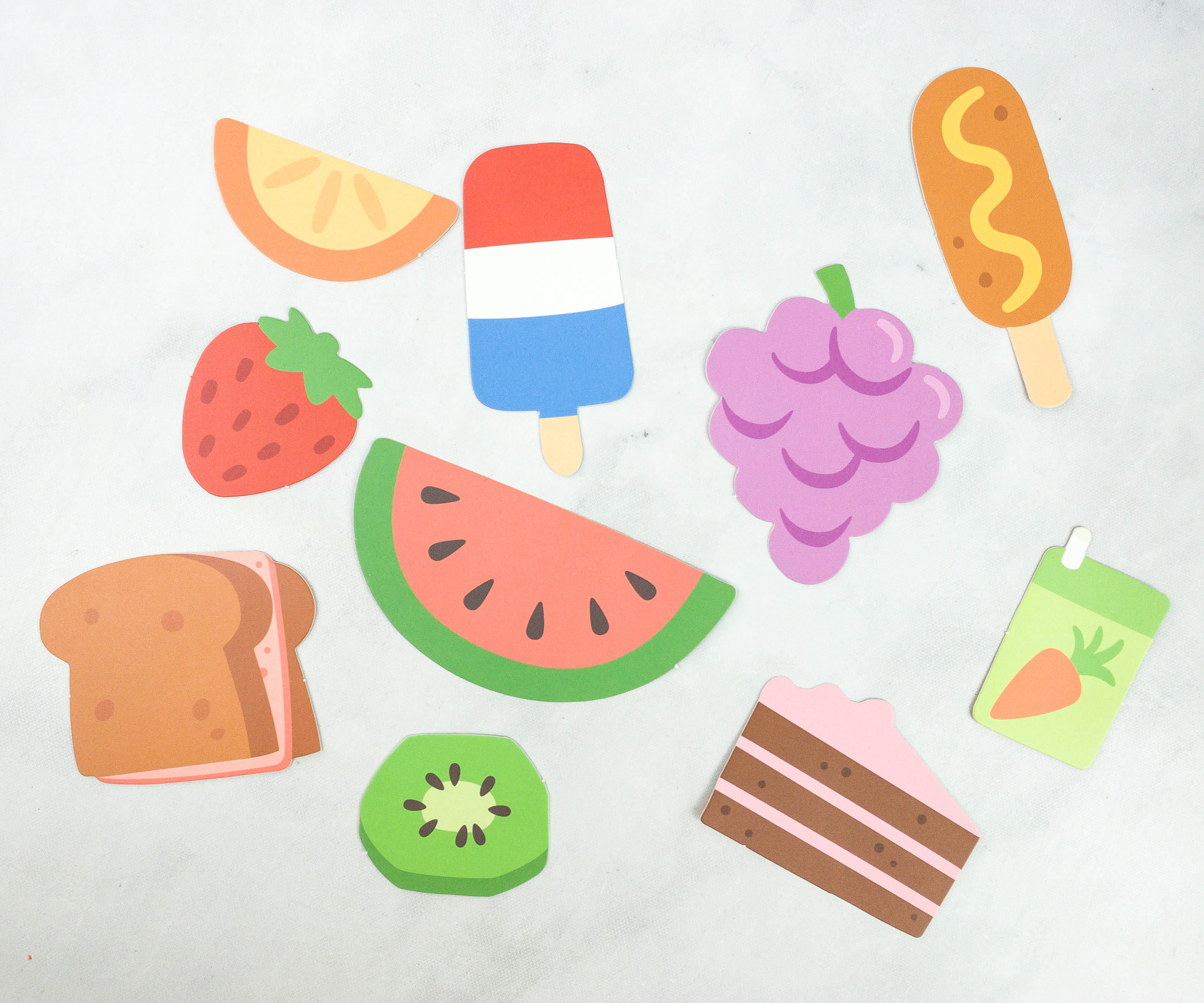 These are definitely good looking and delicious snacks!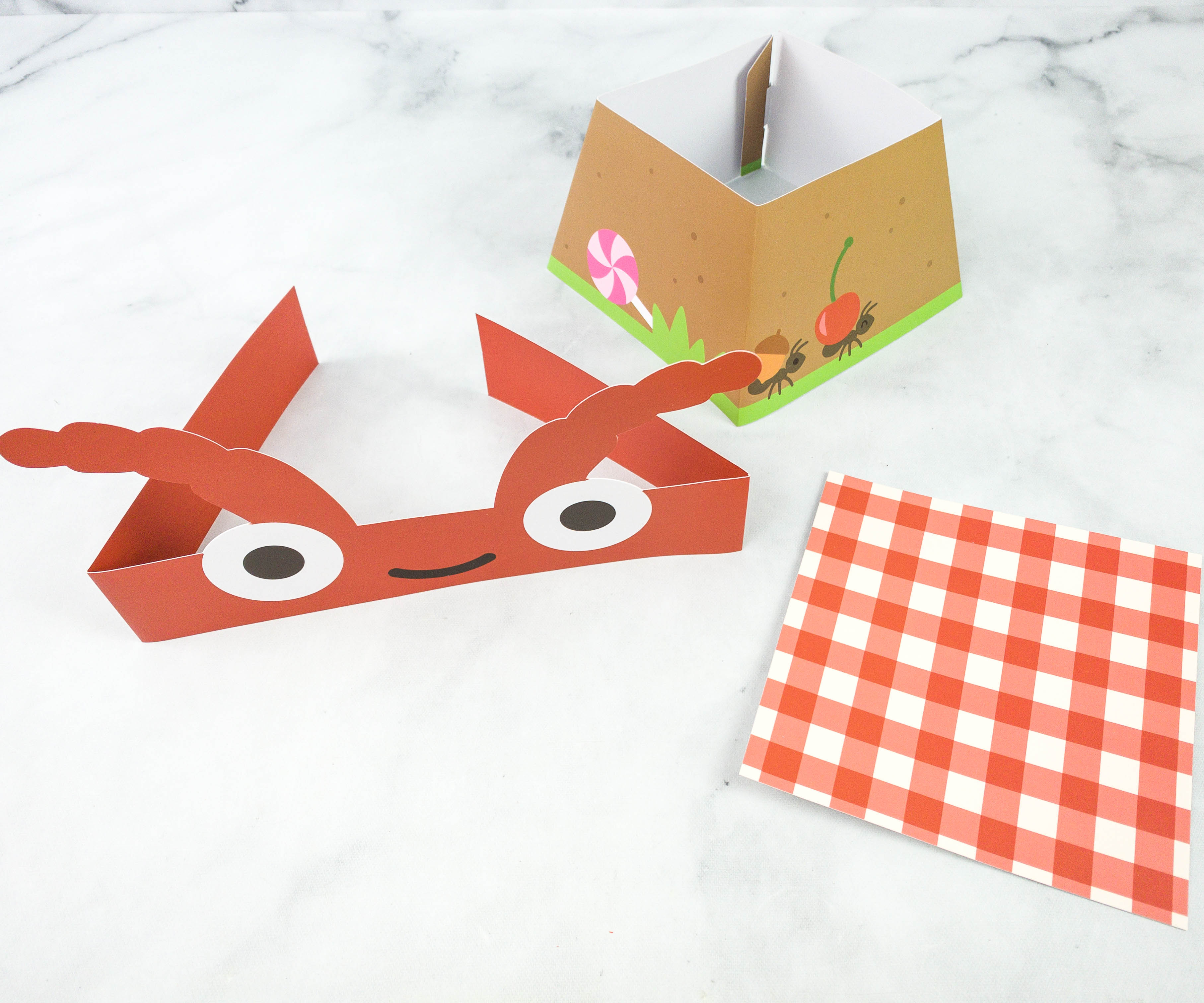 It even included a picnic blanket, ant headband, and an ant hill!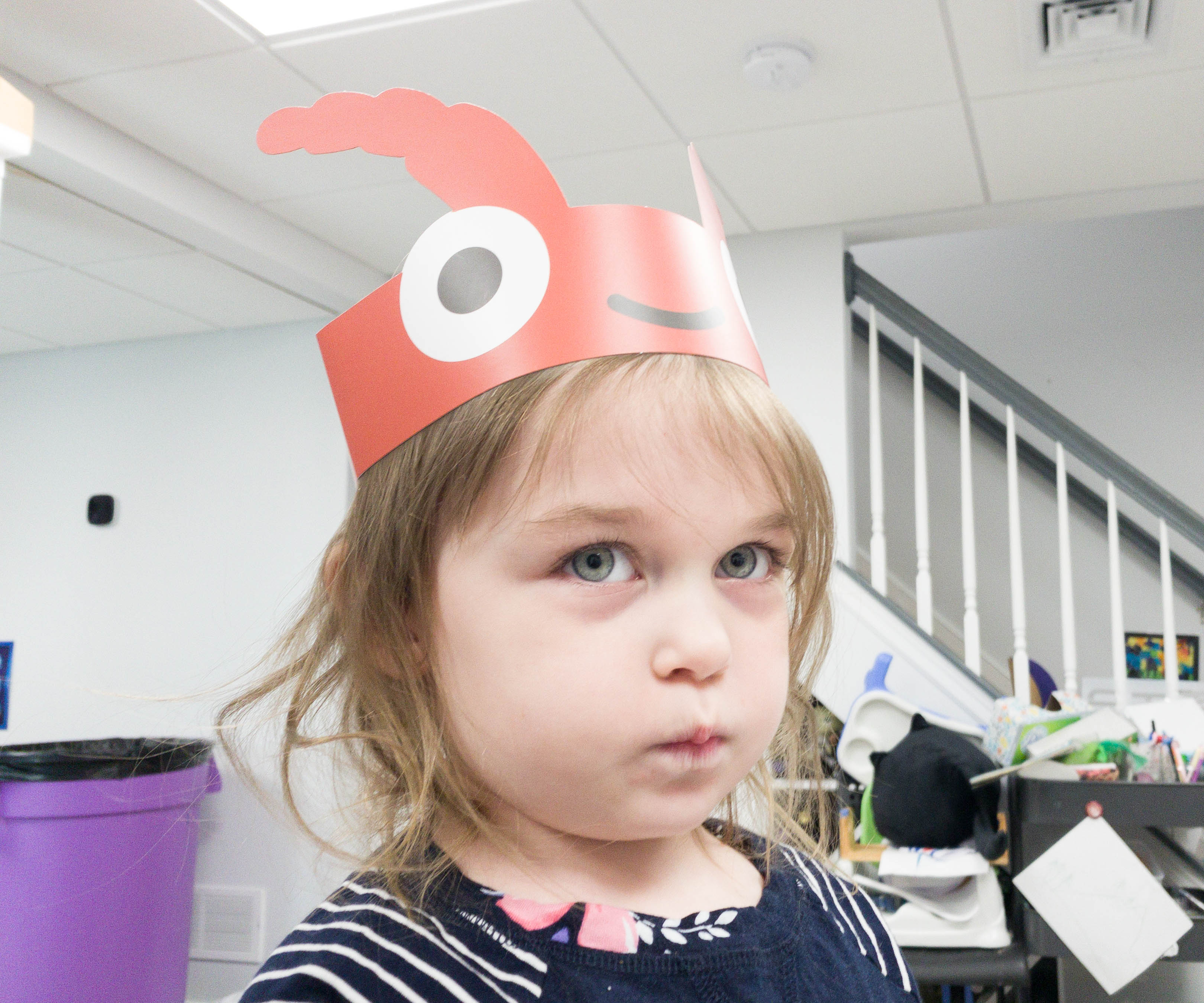 The ant headband looks great on my daughter!
She had the first try on bringing the food items to the ant hill.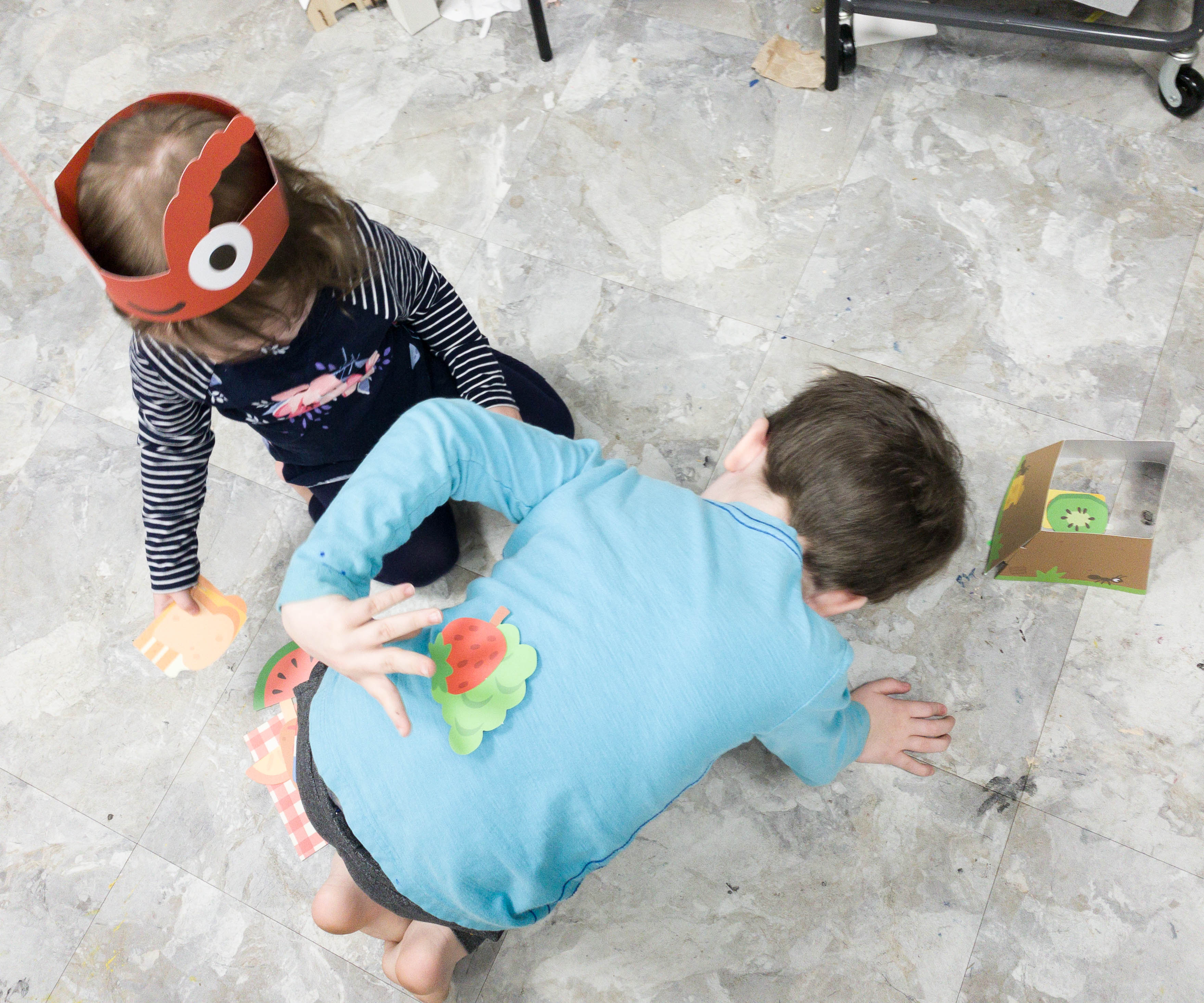 My son also tried being the second ant and he was able to do a good job as well.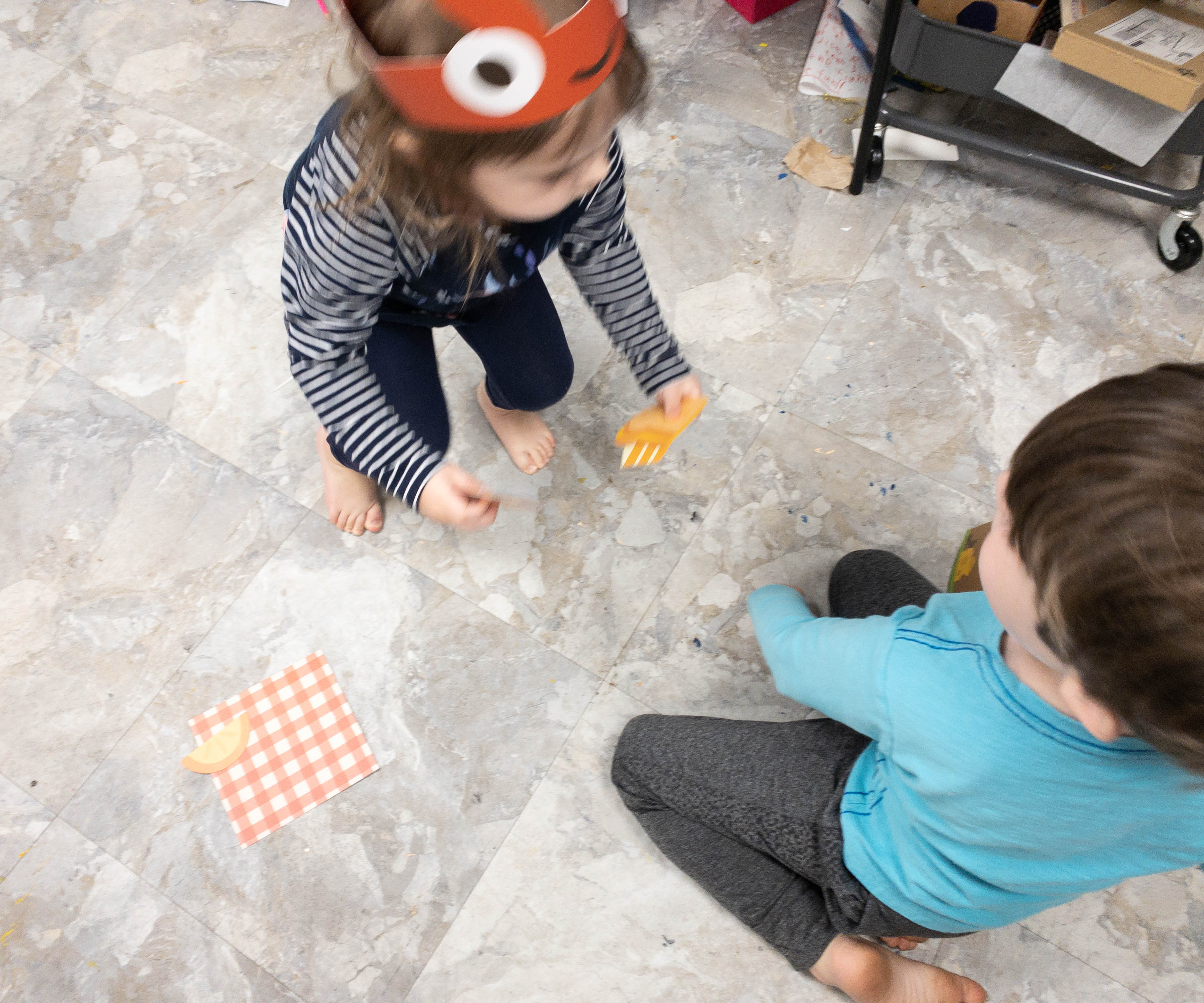 They even helped each other with the task.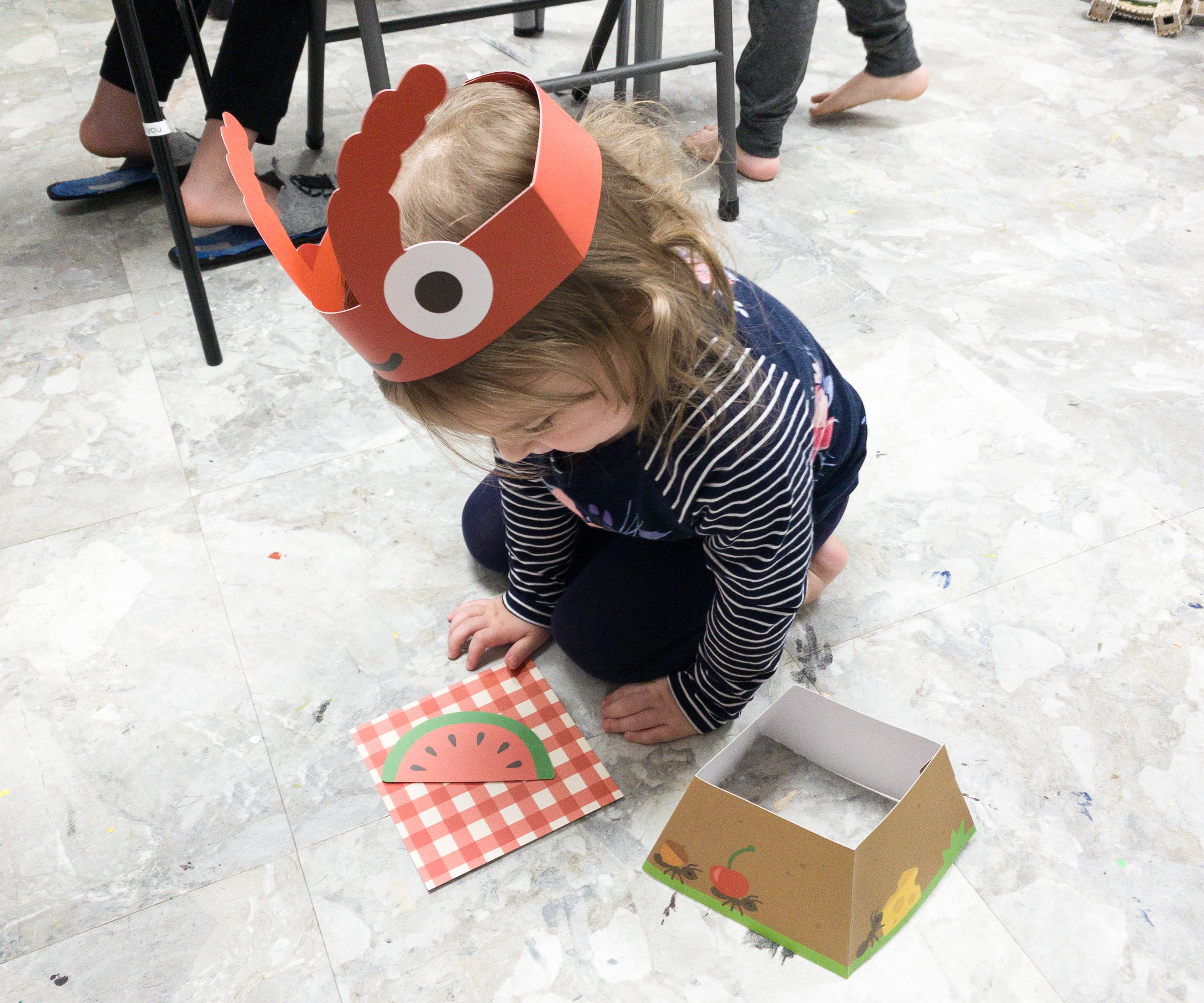 It was a fun ant picnic game! They had fun being worker ants and found out that it was not an easy job carrying the food from the picnic blanket to the ant hill.
My littles just LOVE this box, which include a lot of fun make-and-play activities for kids! This month's activities about bugs were all amazing and they really made my kids happy while learning new things and enhancing their creativity and imagination! My kids' favorite activity is the one about making bug models using clay and paper cut outs, and their creations are now proudly displayed at home! As always all the items are kid friendly, and all the materials were already provided so all you have to do is to get started. Overall, it was a nice experience for my kids! This subscription is indeed perfect for preschoolers up to about 6 years old to help them develop skills or simply to have fun!
What do you think of Sago Mini Box?