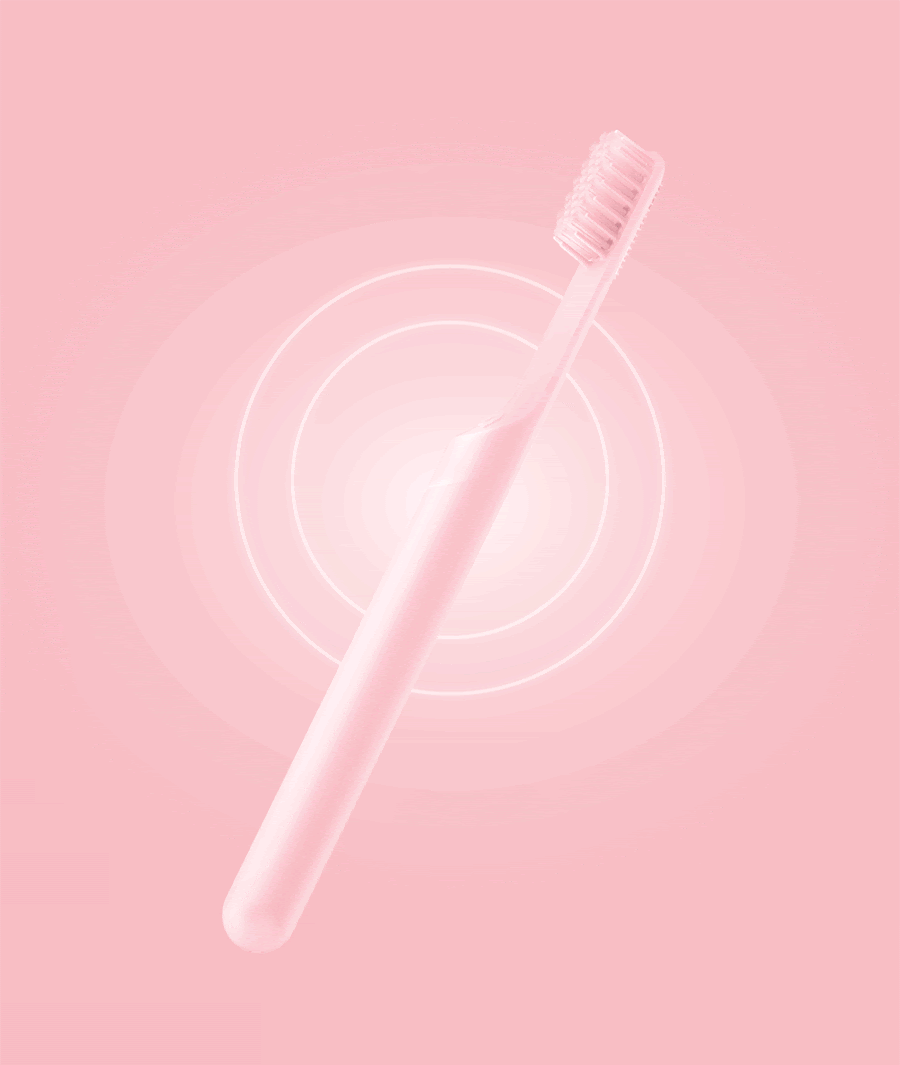 The Quip Limited Edition Pink Metal Electric Toothbrush is now available! The starter set costs $70 $60 (also available in black metal) + Free shipping, and $10 for monthly refill!
Who's to say only fools b(rush) in? Our new All-Pink Smart Metal Electric Brush is the latest addition to our All-Color family, and ready for a real connection. Or add to your collection with All-Black Metal Smart, matching Refillable Floss, and more.
NOTE: Due to national carrier shipping delays, quip cannot guarantee delivery by 2/14
DEAL: Get $15 off on $50+ orders SITEWIDE! Use this link and use the coupon code TICKLEDPINK15 at checkout. Ends 2/13.
Here's what you'll get with the Starter Kit:
Bluetooth® Smart Motor (Track & earn rewards with the quip app). Slim handle, Soft-bristle brush head. Timed sonic vibrations, 3-month battery life, & Cover. Optional Mint Anticavity Toothpaste.
About quip:
Quip is an electric toothbrush with subscription refills:
Fresh brush head refills delivered every 3 months before they become unhygienic and incapable of cleaning — for just $5 with free international shipping. You can get our anticavity mint toothpaste in your refills, too.

Get a Plastic  ($25+) or Metal  ($40+) sonic vibrating electric toothbrush with timer mode, a handy holder that stands, suctions to walls and travels hygienically, plus optional anticavity mint toothpaste.
Not only that, Quip makes it super easy to gift!
You can choose to have your gift of choice sent to yourself (to gift in person) or directly to them, and then we send refill packs direct to them once every 3 months until you choose to cancel their plan. If you cancel the plan in your profile, we help them start their own plan using the email address you (optionally) provide at checkout. You can choose to gift a starter set without a 3 monthly Refill plan by clicking the "single set/brush" button under the item — we'll help them sign-up for refills in 3 months if you supply their email during checkout.
Uses the same 3 monthly system as above, but the first 12 months of refills are prepaid, so you are not charged again until the first paid refill generates 12 months from date of purchase (and you can cancel before this happens). NOTE: The plan must be active to process and ship the prepaid refills, so do not cancel it before the final free shipment is sent. If you cancel, we prompt them to start their own plan using the email you (optionally) provide at checkout. Not available without a plan.
These special offer sets are designed for couples and families that live together. All brushes and refills come in one package to one address on day 1 and every 3 months, and this cannot be "split out" in the future. So, please avoid using couple and family sets to gift to multiple people that live in different locations. You can choose to gift a group set without a Refill plan by clicking "single set" button. (If you supply their email during checkout, we help them in 3 months to signup via email for a plan if enjoying quip.)
*Coupon Code TICKLEDPINK15 for $15 off of the purchase of $50 or more starts at 8:00 AM EST 2/1/2021 ends at 11:59 PM EST on 2/13/2021. Due to possible carrier delays, orders are not guaranteed to arrive before 2/14/2021. This coupon has no cash value, cannot be redeemable for cash, and cannot be combined with any other offers. This offer does not apply to brush heads, floss string refills, floss pod refills or gum refills. The offer does not apply towards the purchase of digital gift cards. Tax and shipping charges do not apply toward the any order threshold for the discount to apply. Discount cannot be applied to future or separate orders and cannot be split or combined with other coupons or redeemed for cash. Limit one coupon code per order. This coupon can only be redeemed once per account. Coupon codes are void where prohibited, taxed or restricted. quip reserves the right to modify or cancel this offer at any time. Other conditions apply, for full terms and conditions visit getquip.com/terms.
Are you getting Quip?