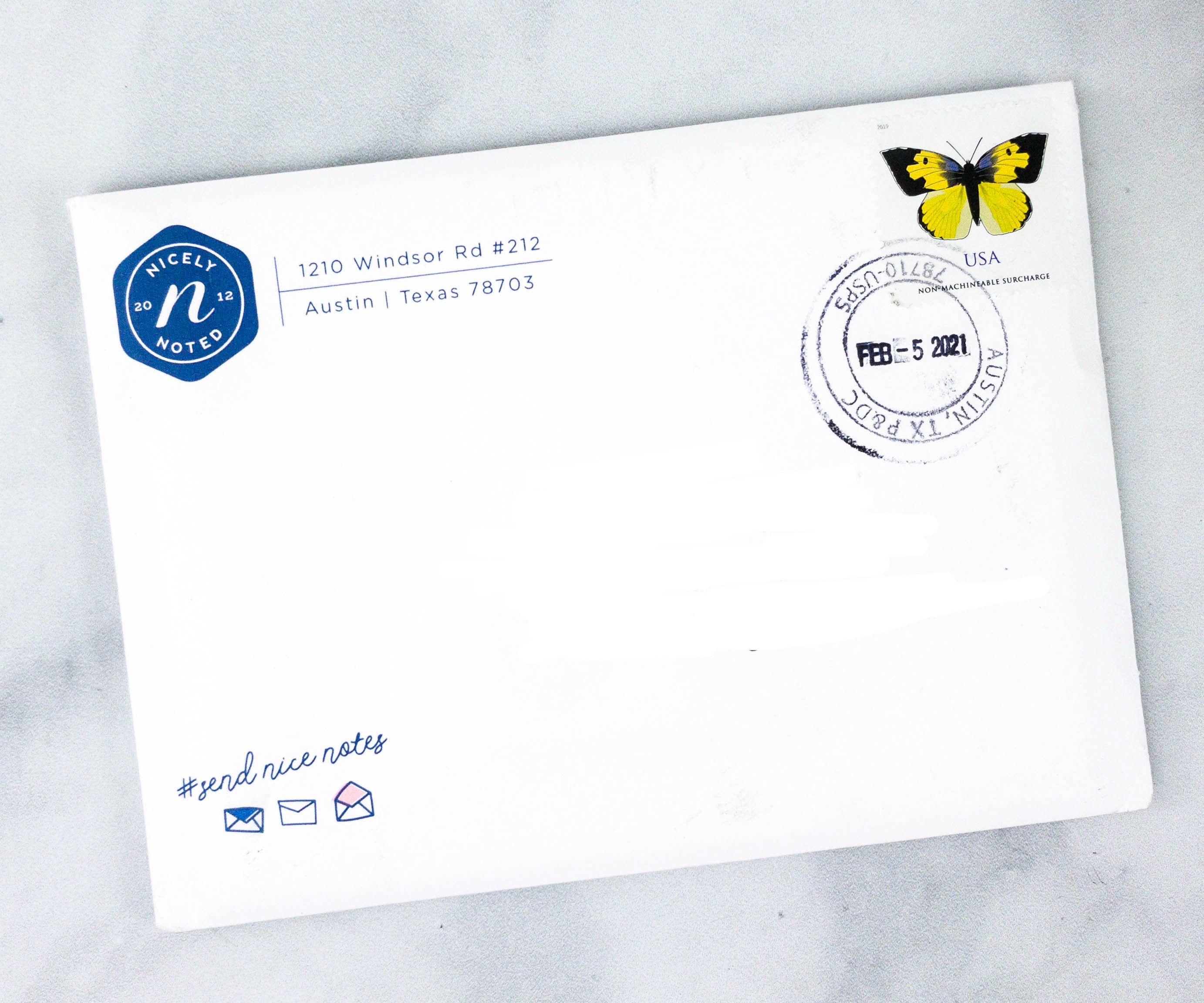 Nicely Noted is a monthly greeting card subscription. With every mailing, you'll receive a collection of handmade letterpress cards plus the stamps to send them. This is art to give away, not to keep! This subscription is absolutely perfect for anyone who wants to start (or continue) sending letters in the mail to family and friends. A monthly subscription is $20, with free shipping.
DEAL: You can get 20% off from your first month by using the code NICE20.
They included the return address for the subscription on the envelope as well.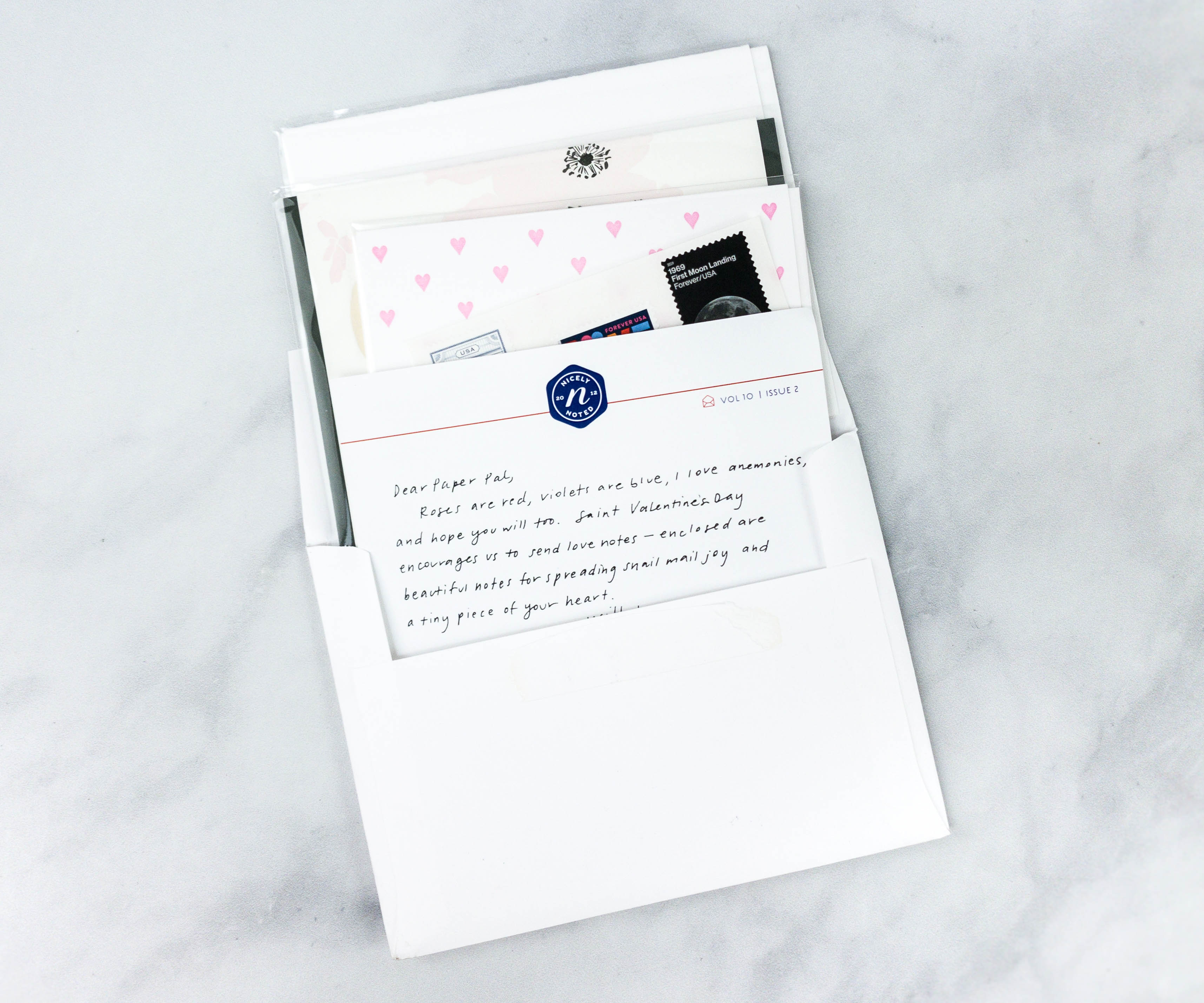 Everything fits in a small white envelope. The packaging is simple, but what's important is that the items arrive in great condition.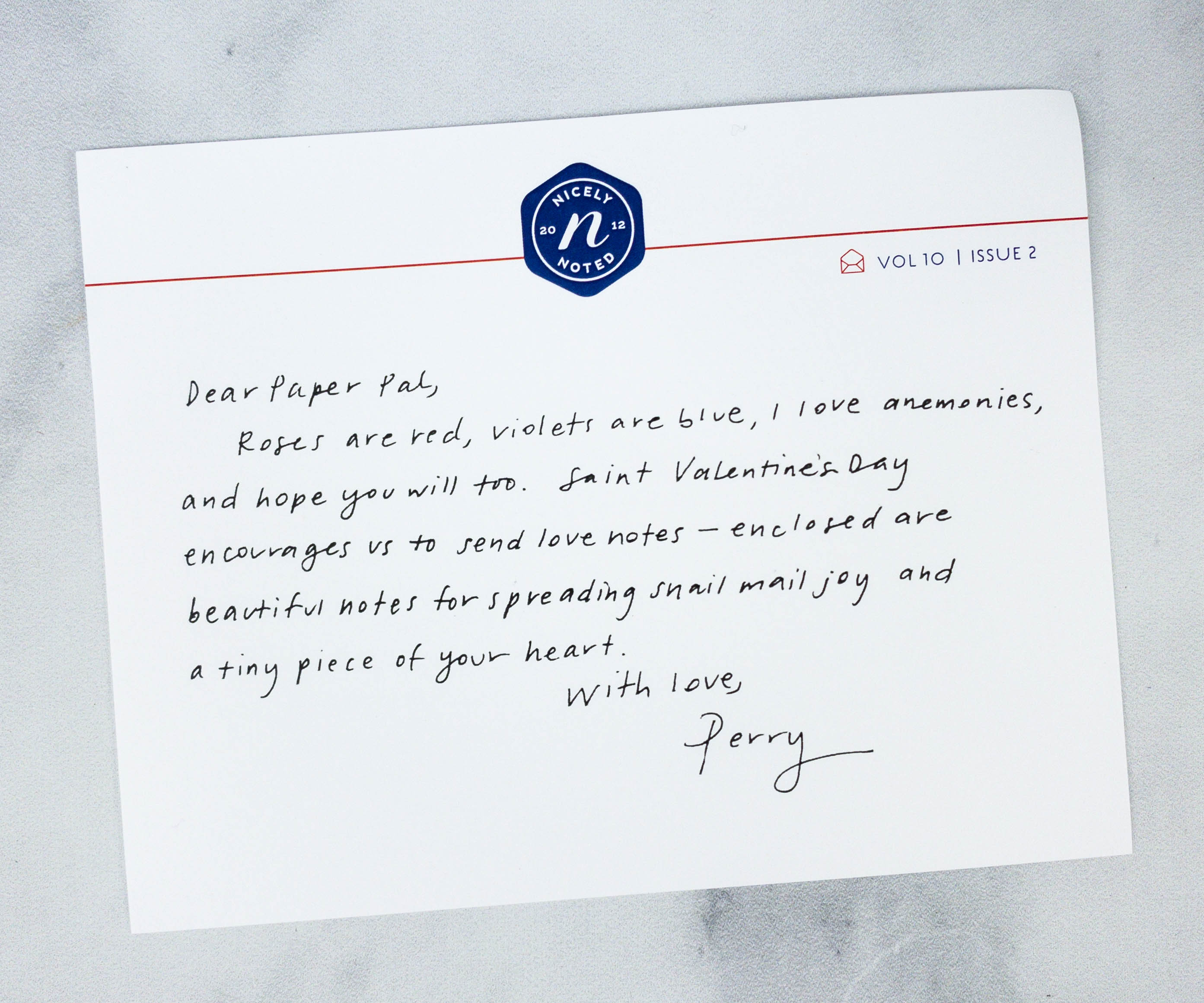 There's a letter from Nicely Noted.
The card features artists behind this month's collection of letterpress cards. It's really great to see that Nicely Noted introduces their artists and the stories behind them as well.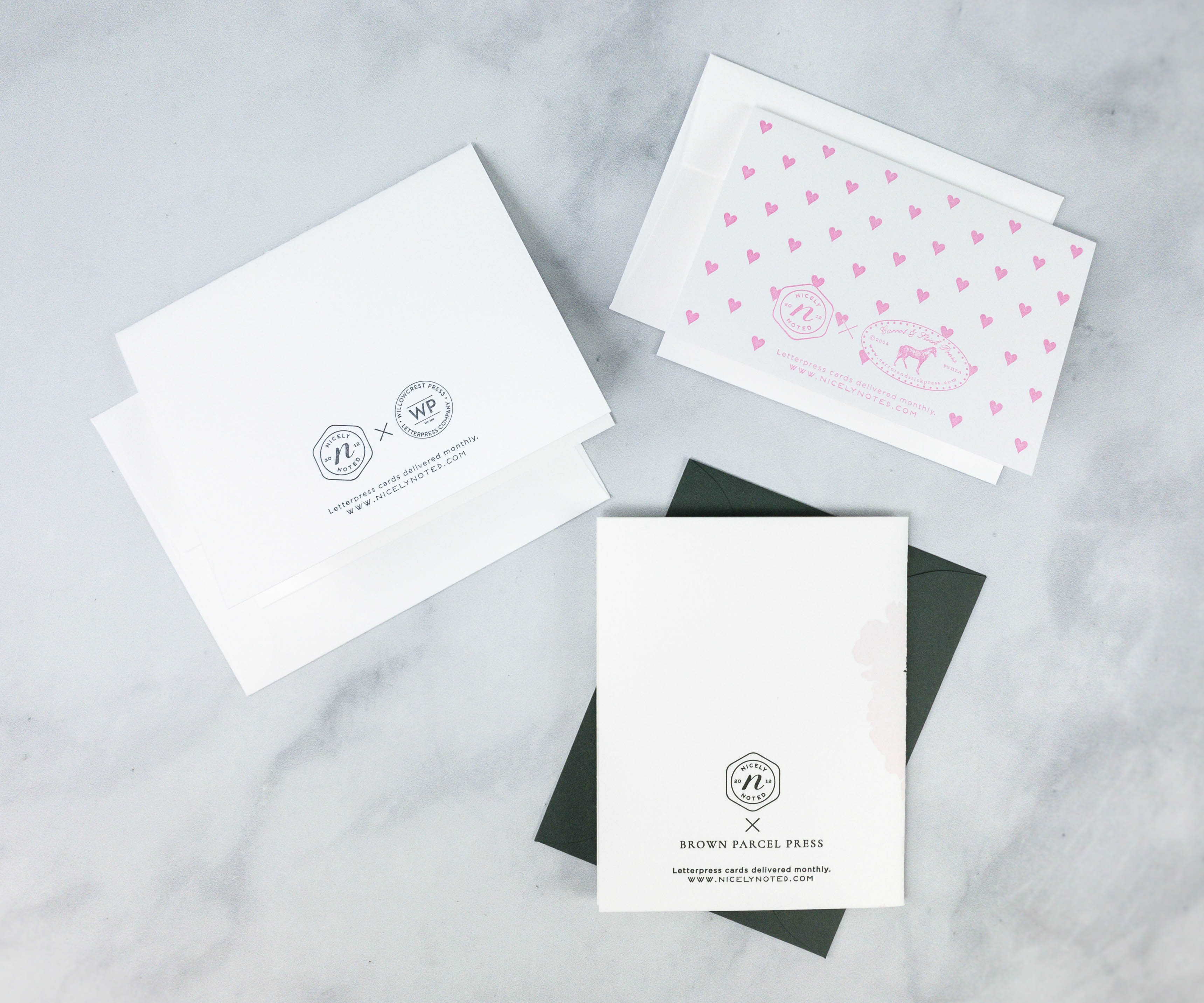 The back of the cards are stamped with the logo of the company, so you will know where they came from. Each card also comes with its own envelope!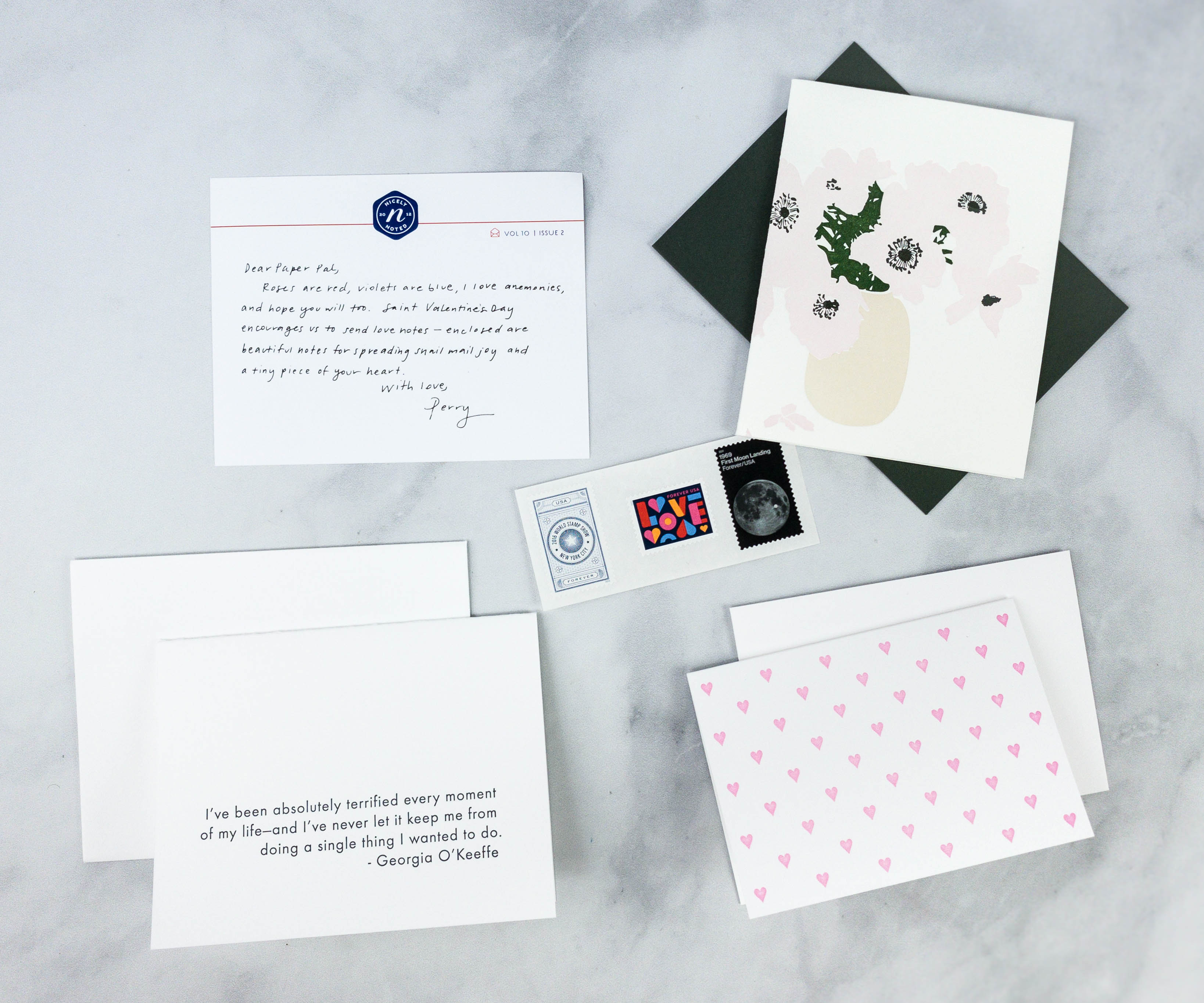 Everything I received this month!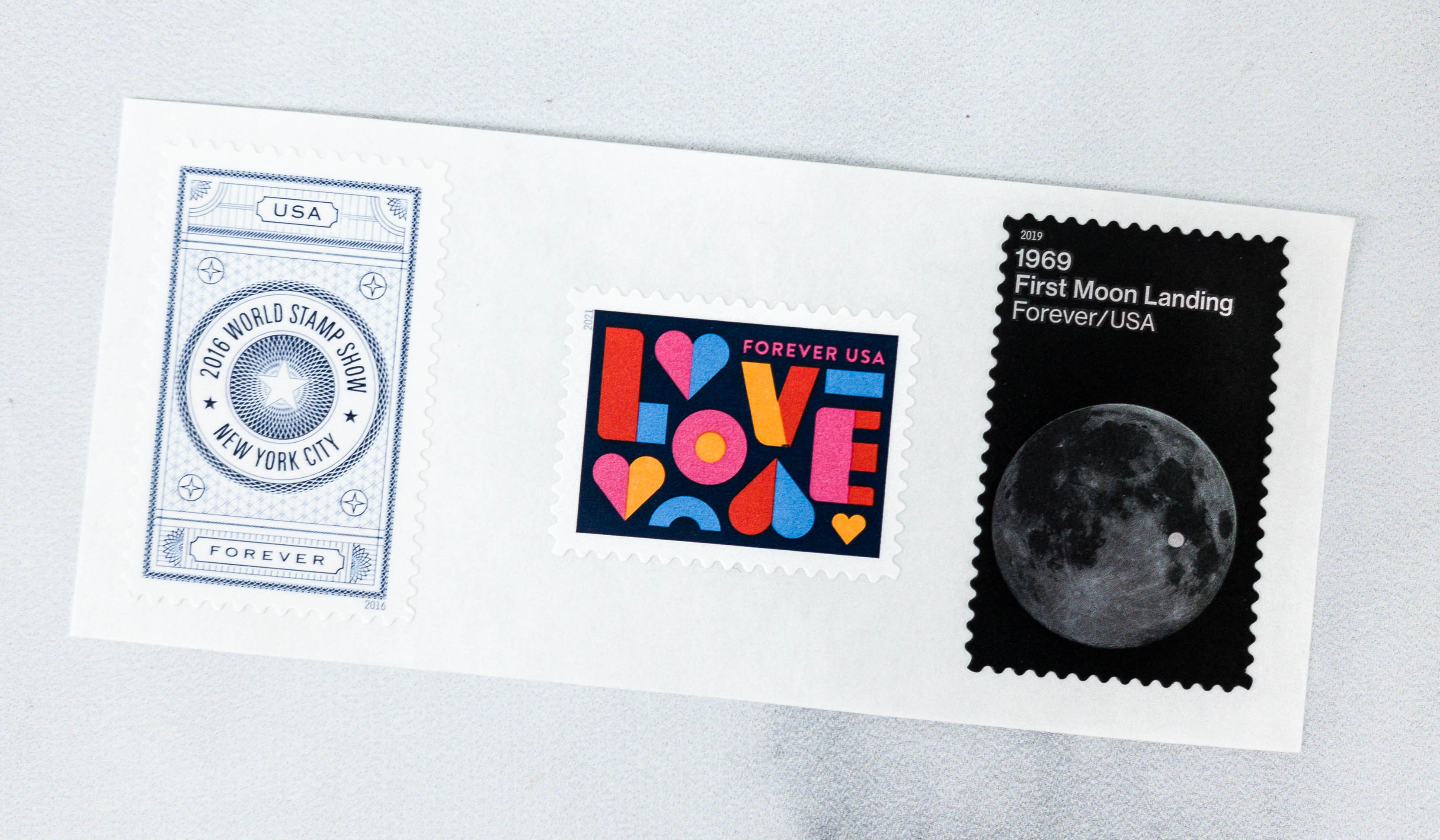 Mail Stamps. With every mailing, you will receive 3 stamps that you can mix and match with the cards. This month, I received stamps featuring the 2016 World Stamp Show and a colorful love stamp. There's also a stamp about the first moon landing that happened in 1969.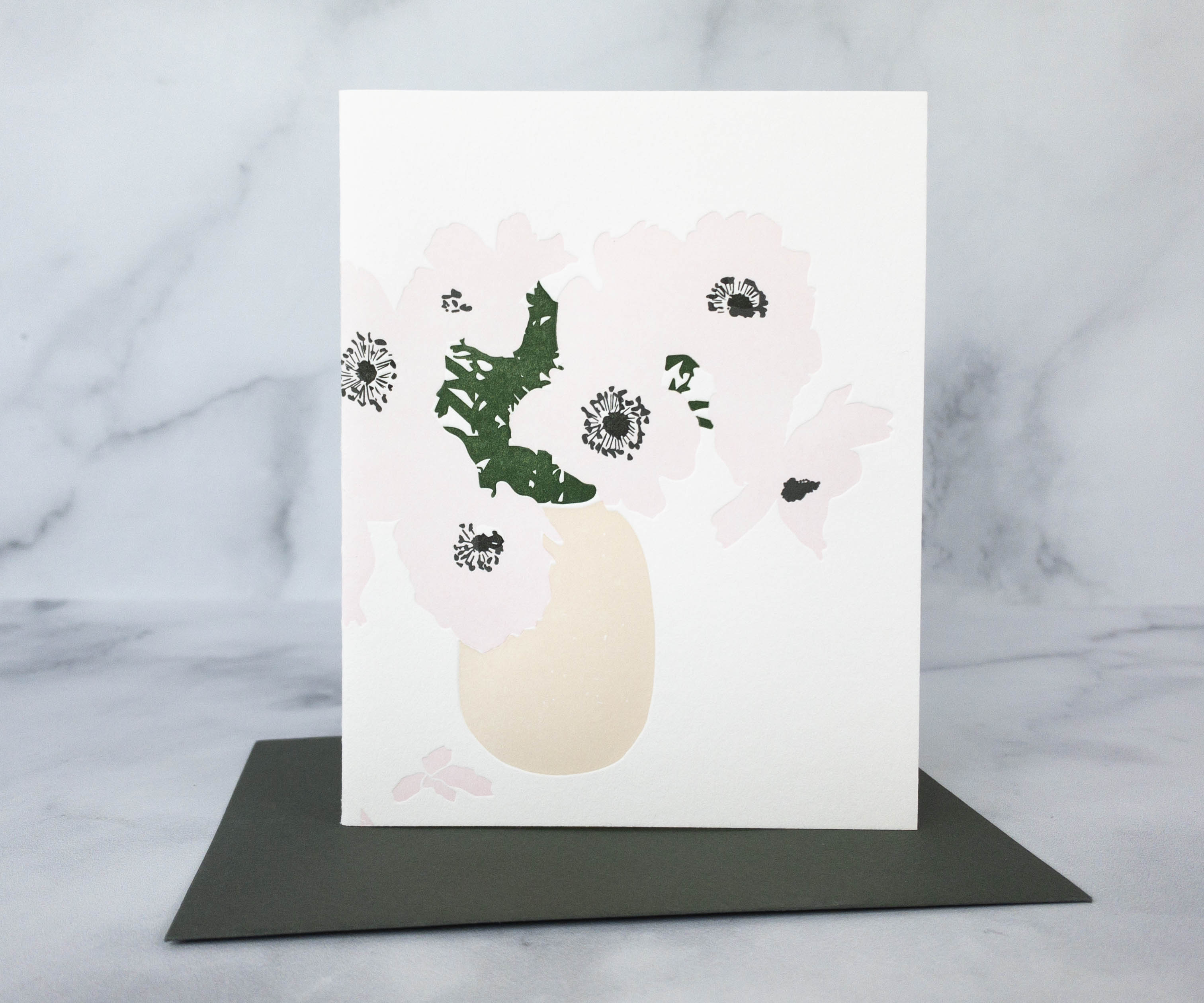 Brown Parcel Press Cold Weather Anemone ($5.50) The first card in the box is from Megan Flower and Gaelle Boling. It features a beautiful vase of Anemone. This card is a part of the winter collection but can be used any day of the year! It's pretty versatile, and it is paired with an envelope where you can seal it in!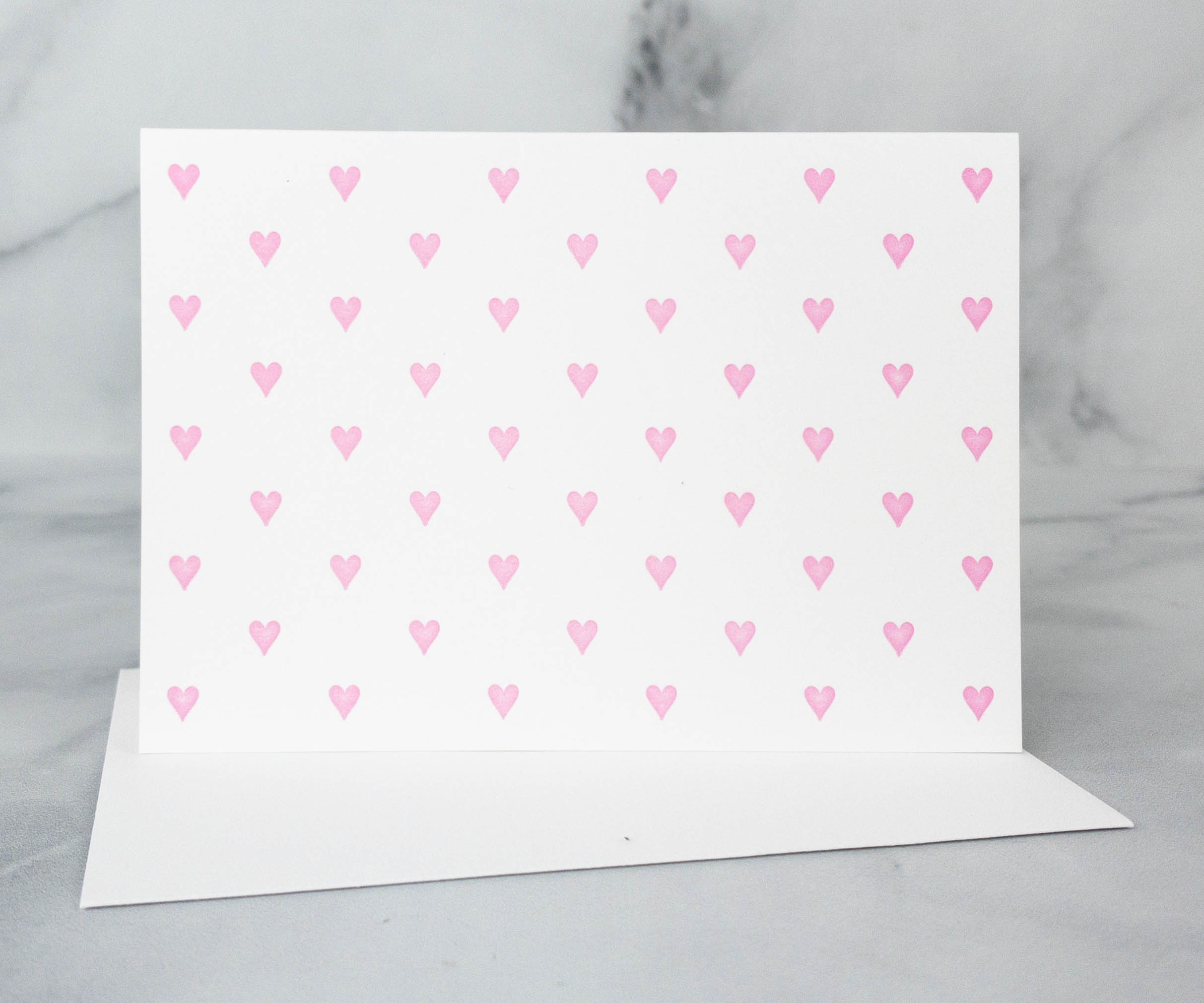 Carrot & Stick Press Pink Hearts. The design on this card shouts love! I'm mesmerized by the pink hearts that are printed all over the card. You can use this to spread some love and let your significant other, family, or friends know that you love them! It is also matched with a white envelope.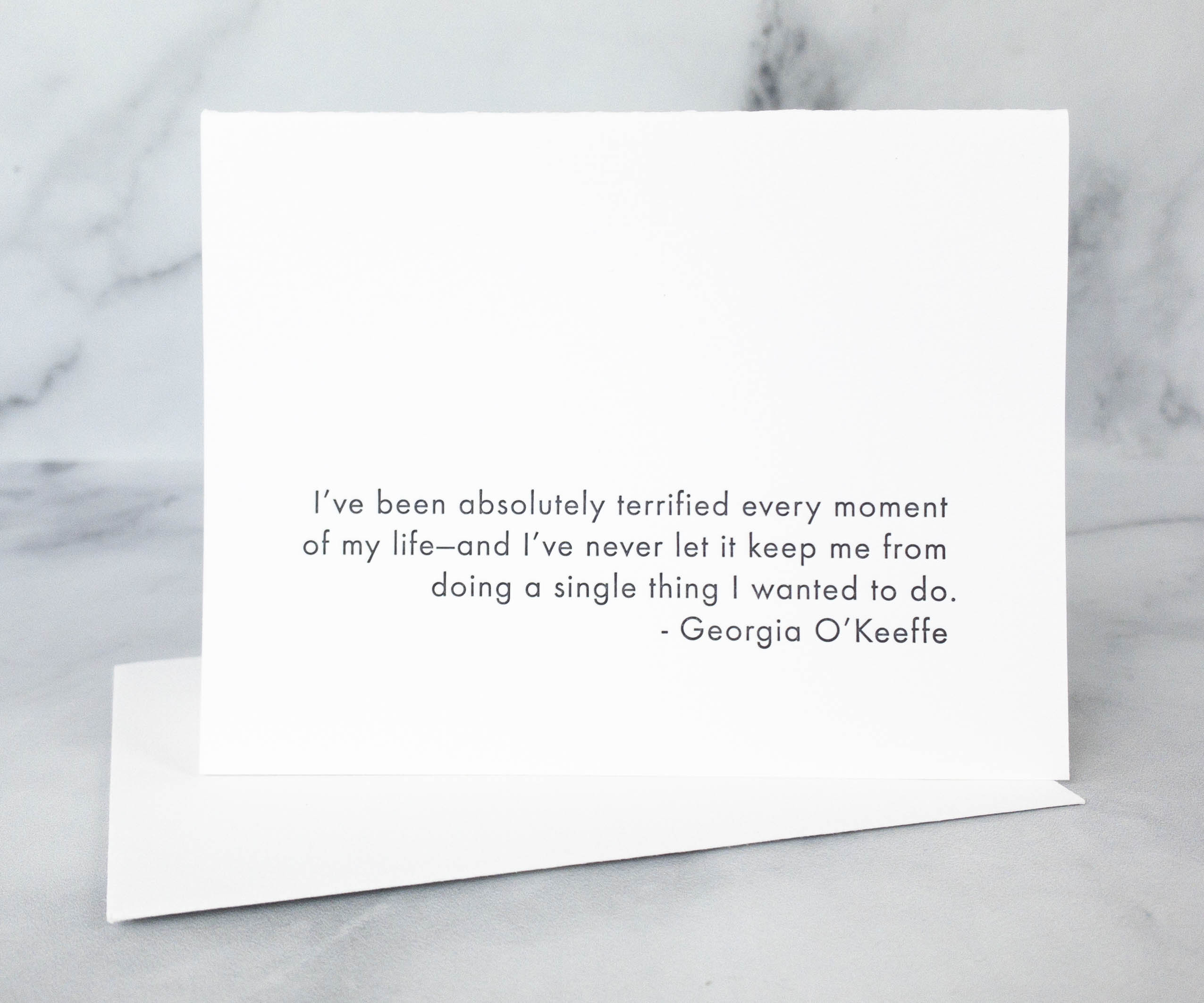 Willowcrest Press O'Keeffe Quote ($5) Here's the last card for this month. It is designed by Emma Gaze of Los Angeles, California. It's a simple card, and it carries an inspiring message from Georgia O'Keeffe. I would send this to a friend who needs a little push and encouragement to do what their heart really desires! It also comes with a simple white envelope.
Nicely Noted always sends 3 uniquely designed cards from different artists each month. I'm a big fan of snail mail, and that's why I love sending cards to my family and friends. The card selections for this month are pretty versatile. I love the designs, especially the one with pink hearts all over. The cards also come with an envelope and a stamp, so I can start sending them as soon as I finish writing a message! If you often send snail mail, this subscription is for you!
What do you think of this month's cards?