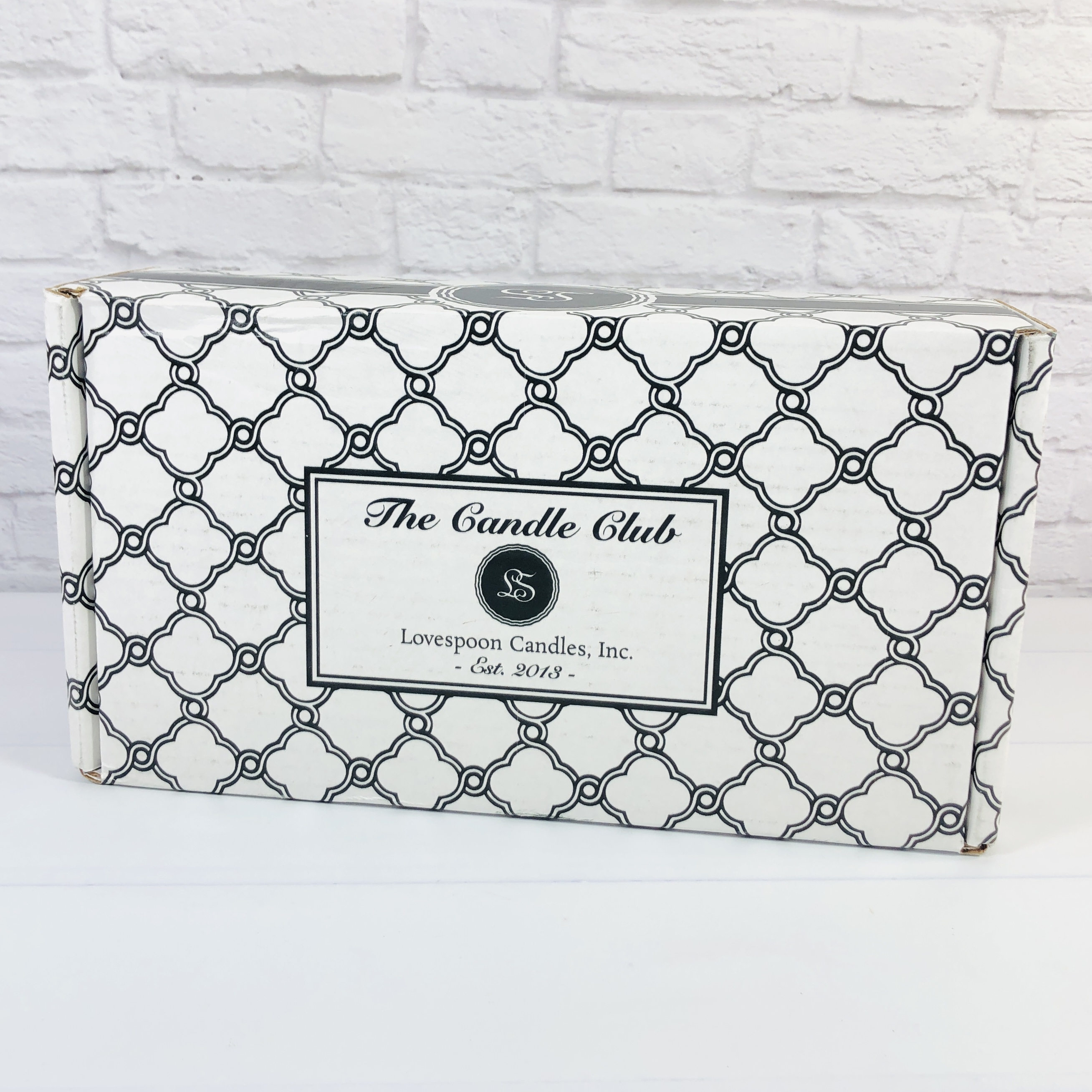 Lovespoon Candles is a monthly subscription of 3 candles, two full-sized and one travel sized. The candles are made of soy wax and are hand-poured and feature seasonally appropriate scents. They also donate proceeds to Feeding Children Everywhere, who aim to provide healthy meals to needy children in America. You can sign up for a 1, 3, 6, or 12 month sub. Boxes are $55 a month, and drop as low as $45 a box when you go with the 12-month sub.
Our very Own Candle Club allows that special someone to delight in all 3 of our product offerings each and every month. Receive each month an intoxicating fragrance in our Cornerstone Collection offering, a delectable scent in our Monogram Series & of course also receive a savoring aroma in our Travel Tin option. Plus receive many extra gifts that are sure to delight.
DEAL: Get 50% off your first month's box with coupon code HELLO50.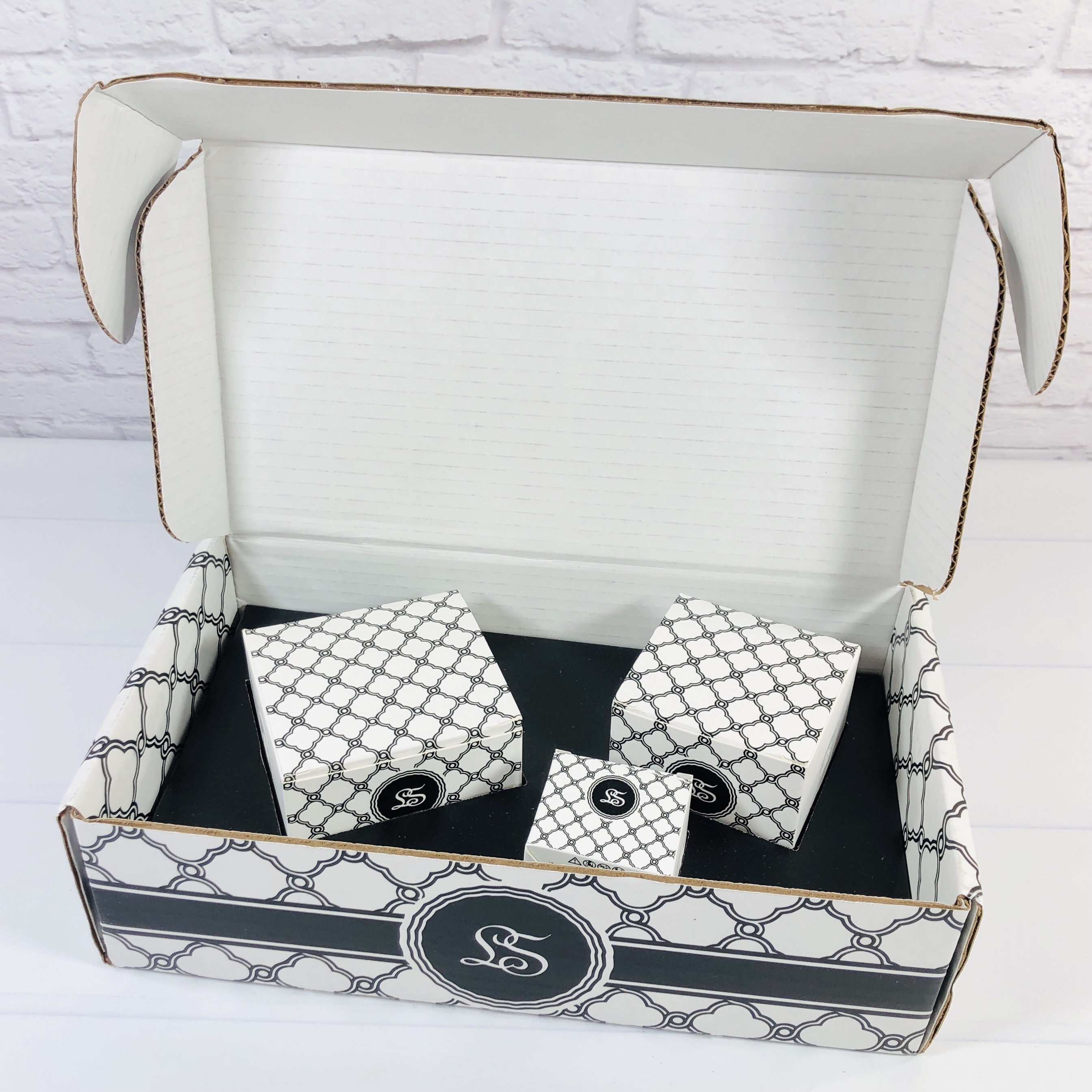 My box was delivered to my mailbox and was kind of heavy – they send some pretty big candles!
I found an envelope…
…with a thank you card and a Welsh Lovespoon. The card described the tradition behind this item.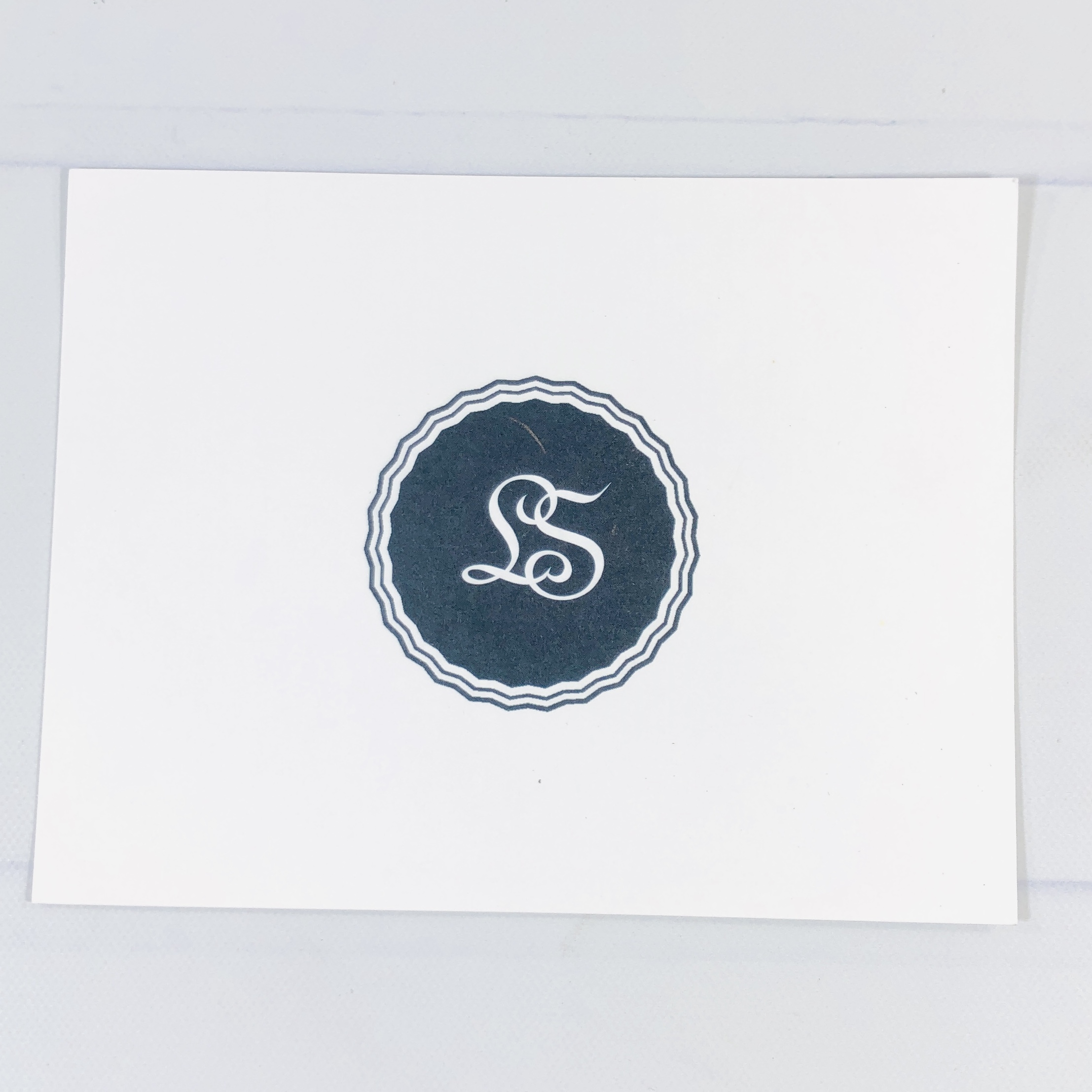 I received another card that was blank on the other side. This box comes with three beautiful candles and they make great gifts in a pinch, so it is nice to have a gift card to go along with it, and it fits in the blank envelope too.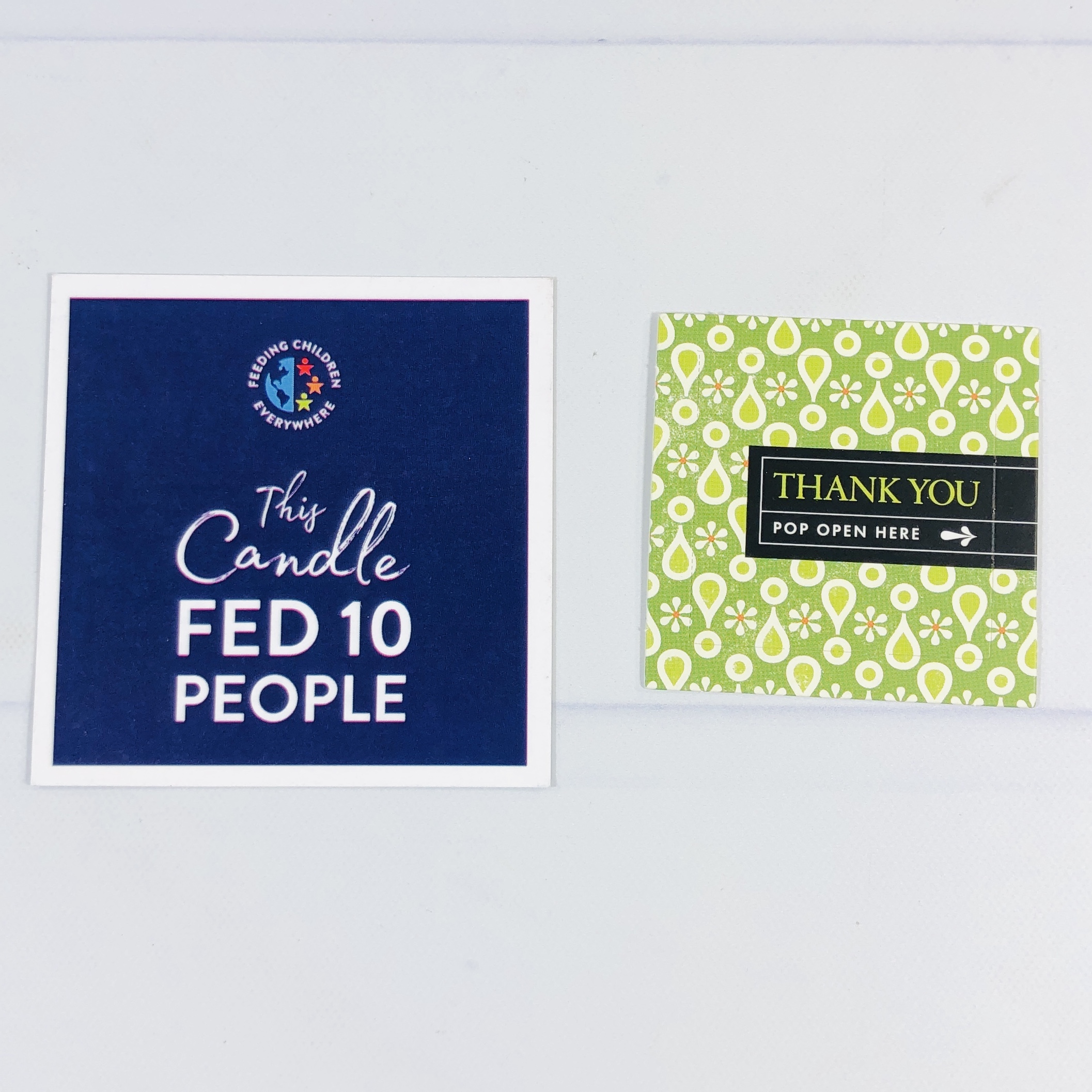 These two cards were very small and the one on the left reminds us a portion of proceeds go to help feed children. The card on the right is a pop up thank you card.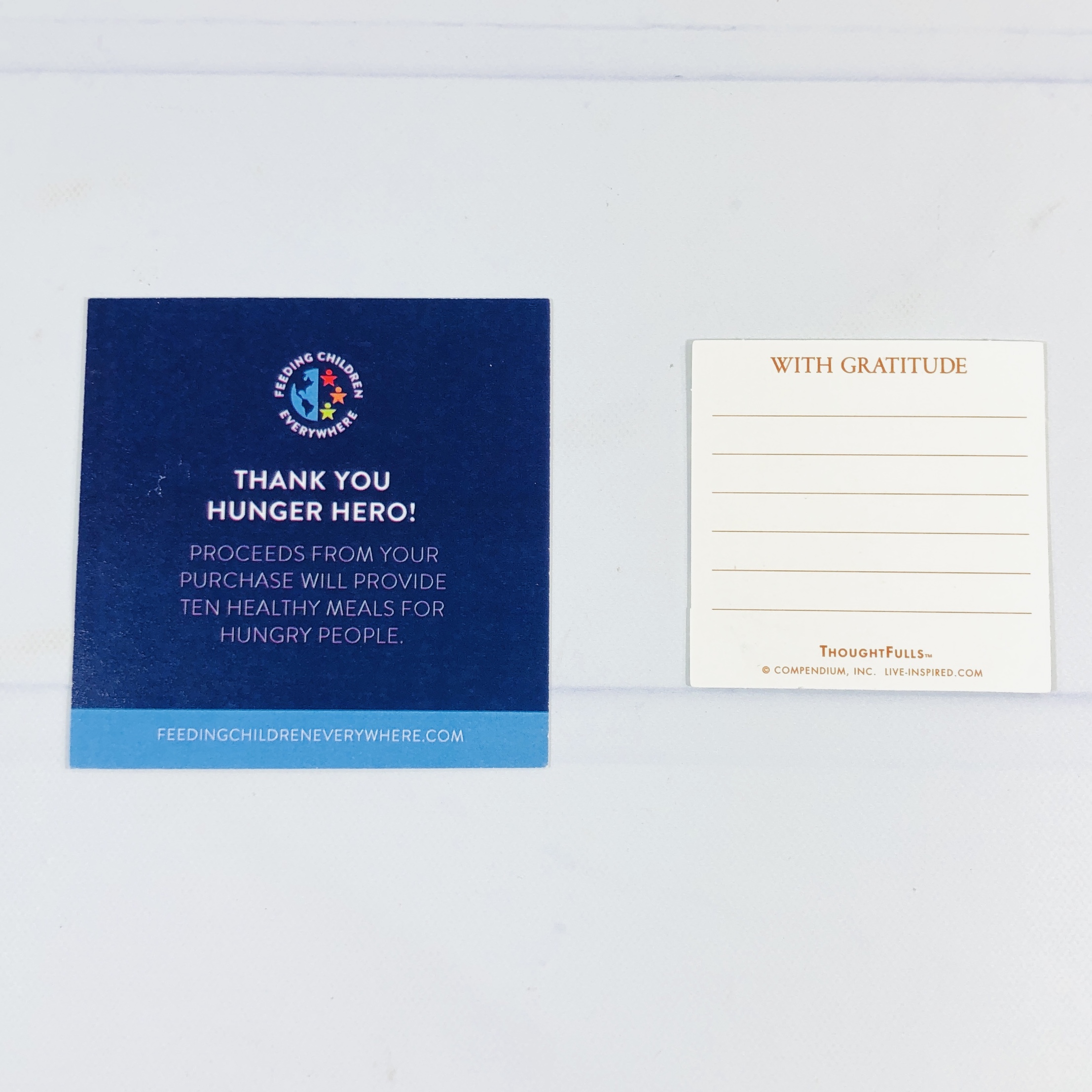 Here are the backs of those cards. You can write a thank you on the smaller card and the recipient can open the pop up in the front and there is an inspiring quote inside.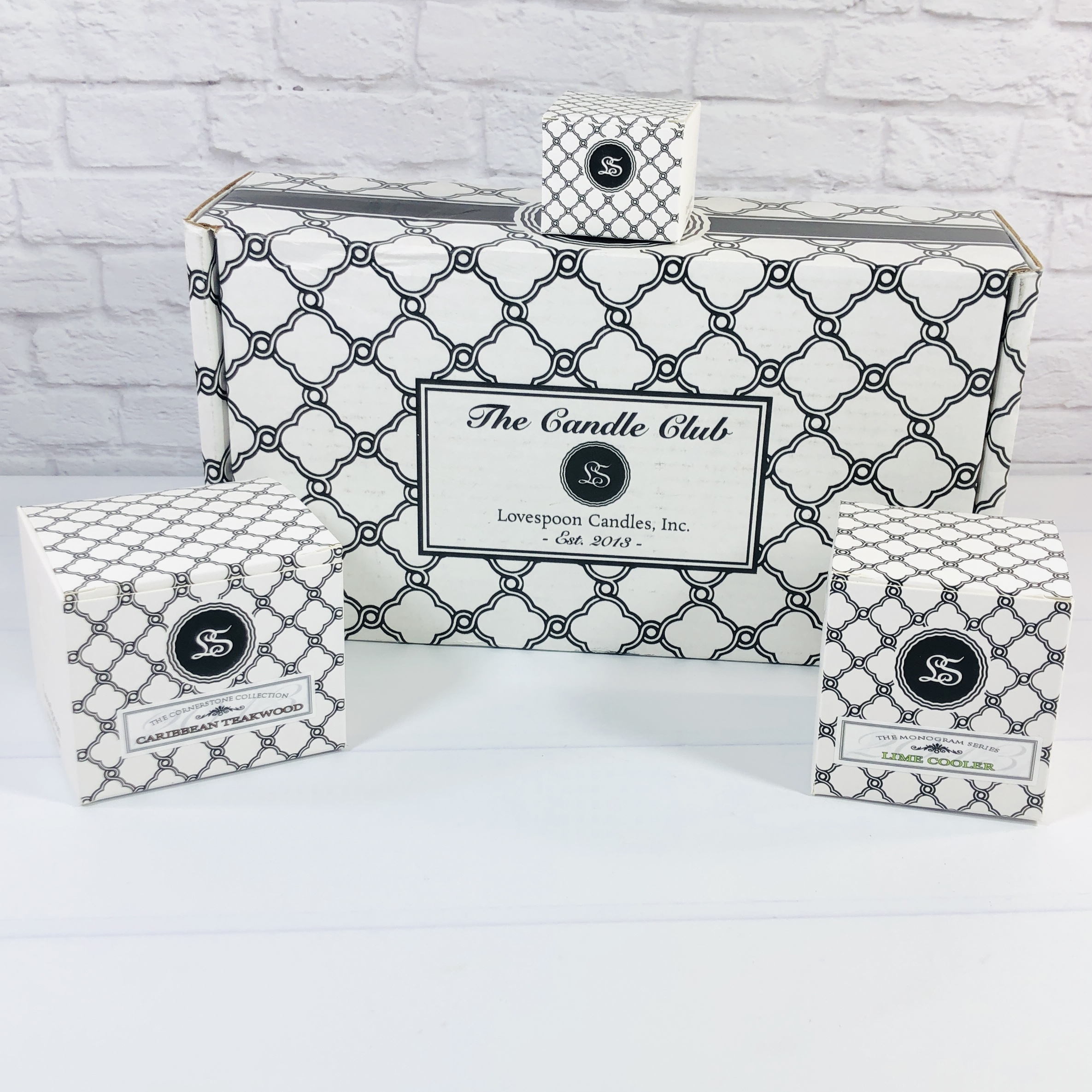 Each candle comes in its own box so you can easily gift one to a friend or keep on hand as hostess gifts, surprise birthday gifts, just because gifts, I hope you are feeling better gifts. You get the idea.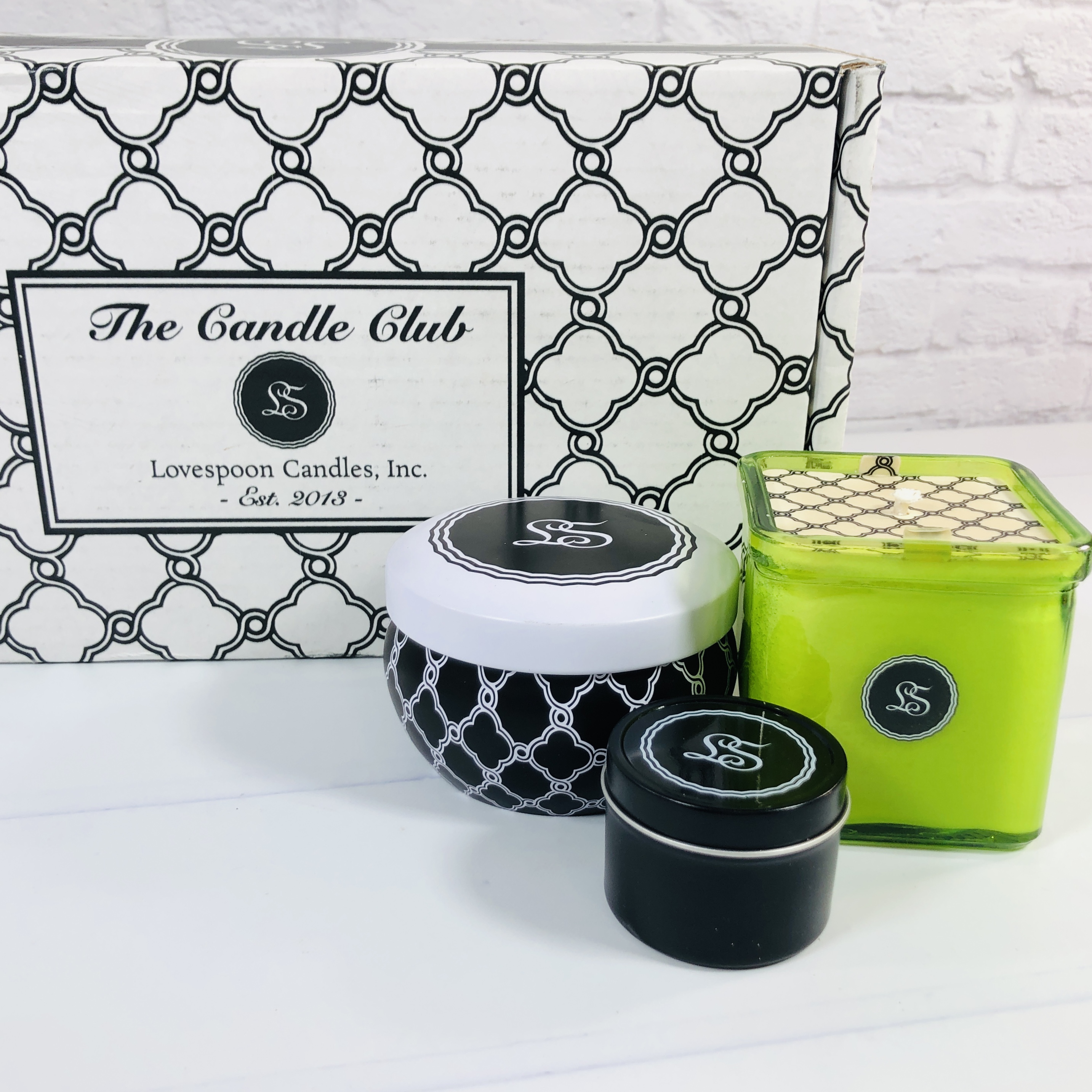 Everything in my box!
Lovespoon Candles The Cornerstone Collection Caribbean Teakwood ($42) I love a unisex scented candle, the warmer the better. This one has notes of leather, amber, musk, and black tea and smells like a sophisticated library, perhaps in a manor home like Downton Abbey. The burn time is around 50 hours and this, like all of the Lovespoon candles, is made of U.S. grown soy wax with lead-free wick.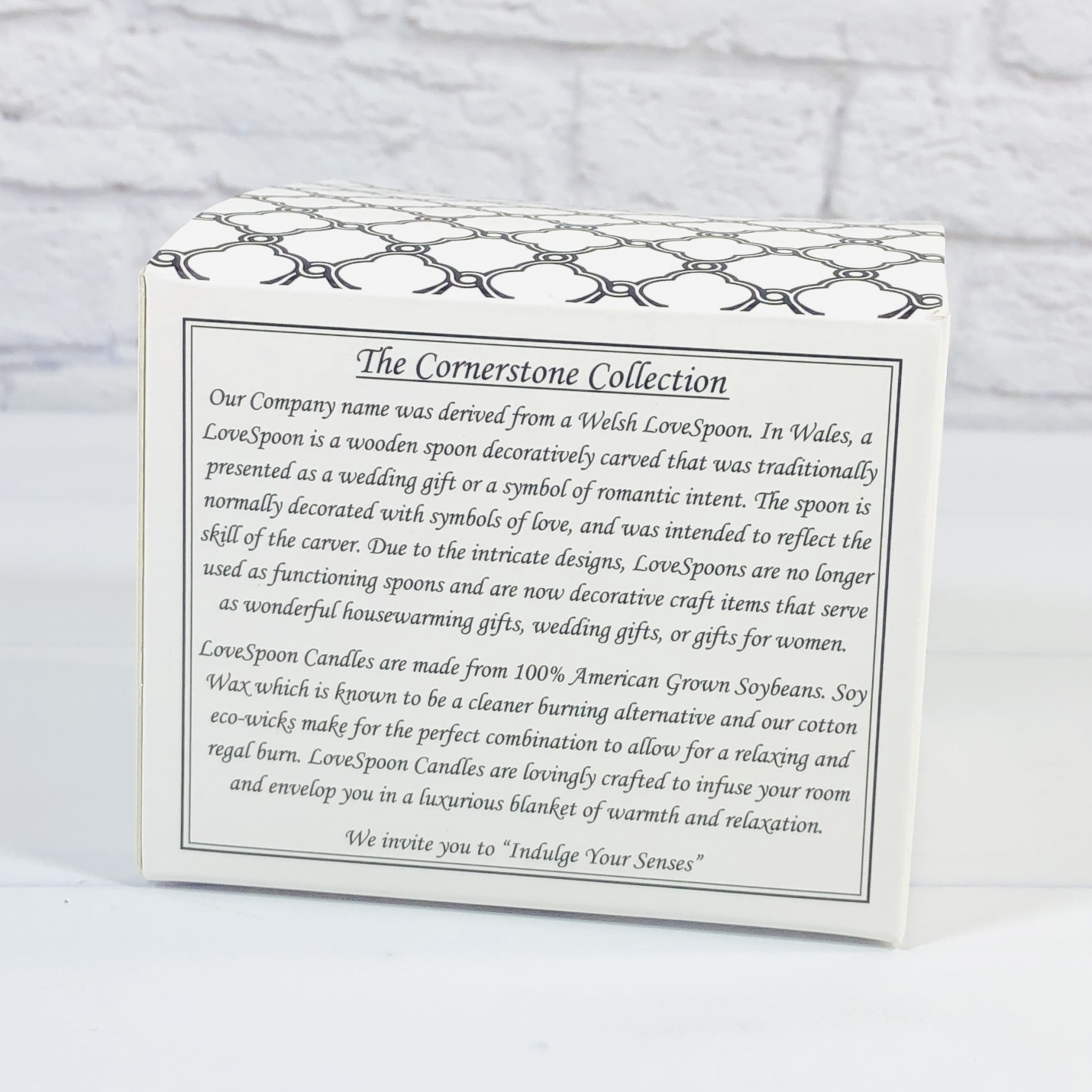 Candles from this collection come in a black and white tin decorated with the open trestle design and the container can be reused after the wax has gone.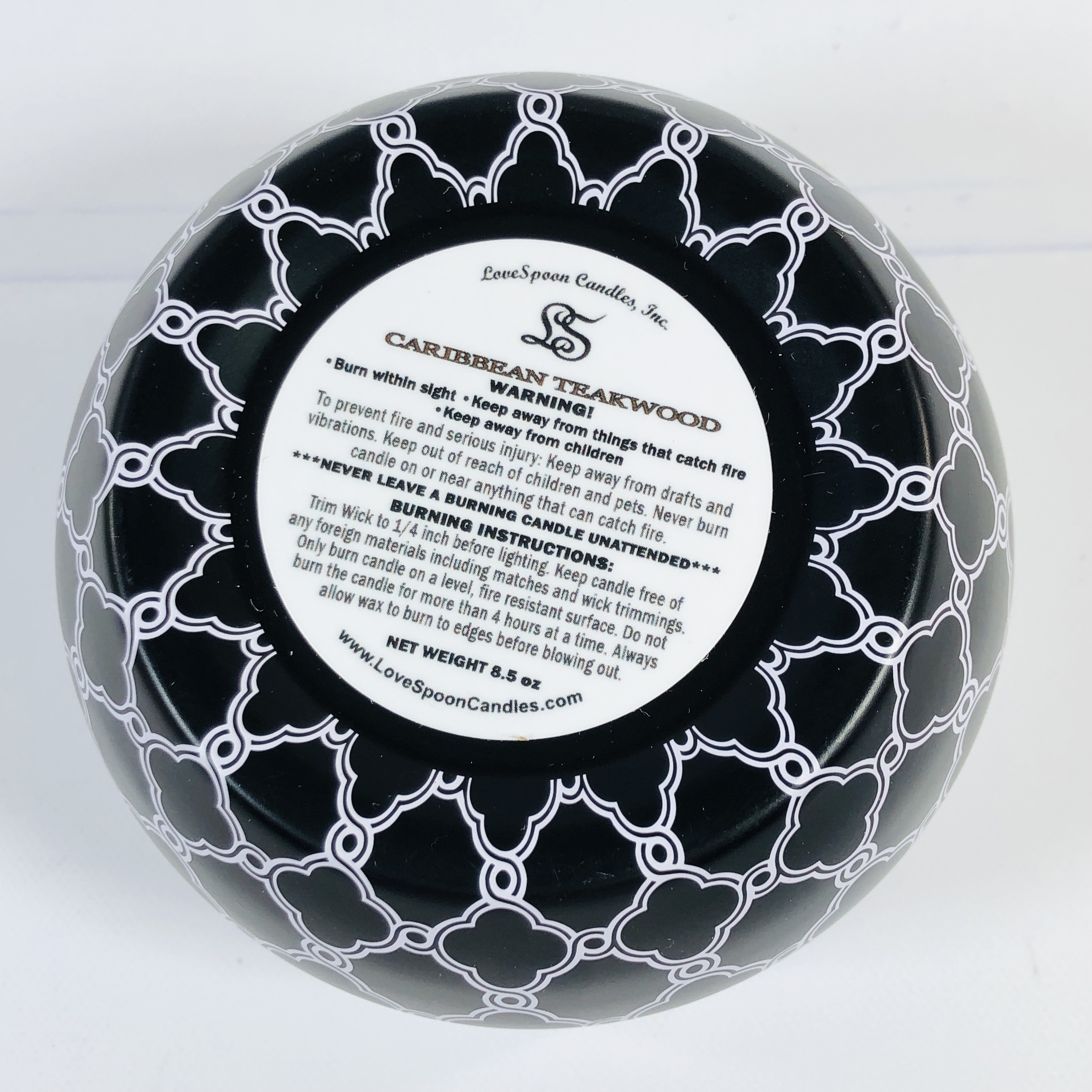 The candles have general burning and safety instructions on the bottom of the tins. You can also find the scent names here too.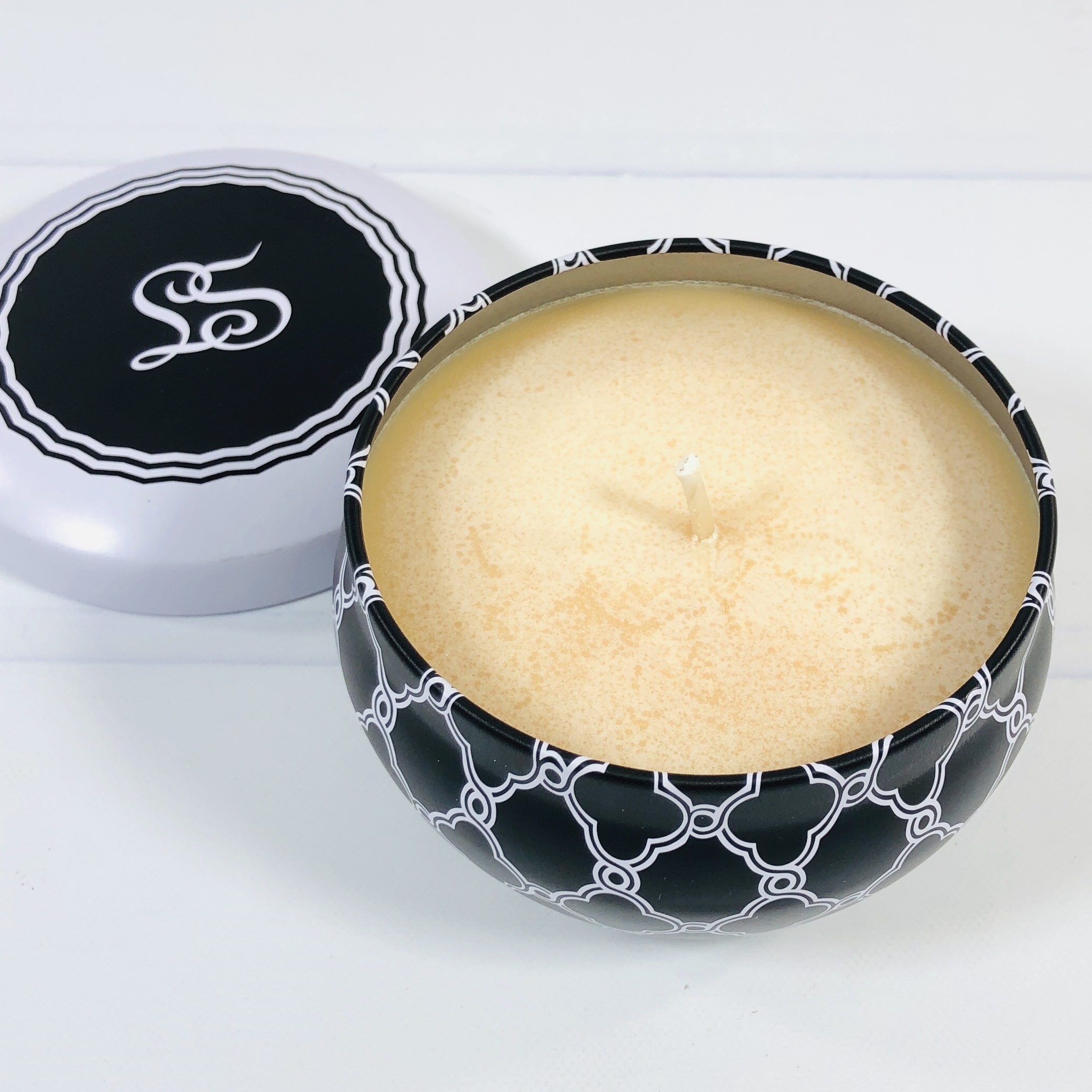 I love this candle. This is the perfect scent for me but my husband likes it too. It's warm, sensual, and leans towards the masculine side.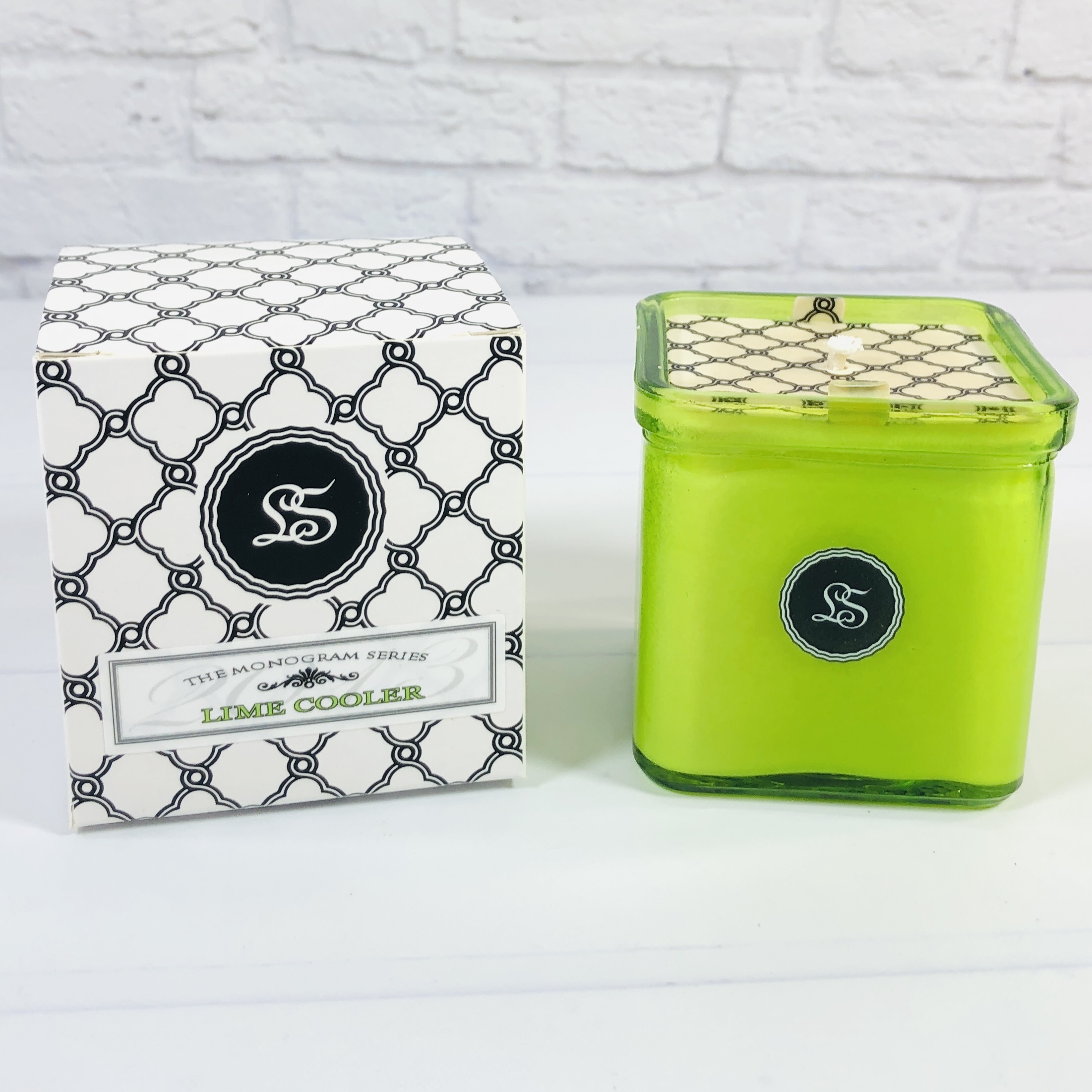 Lovespoon Candles The Monogram Series Lime Cooler ($42) Our next candle has notes of lime, orange, and apple. You may be able to detect a hint of rose, black currant, and sweet vanilla plums.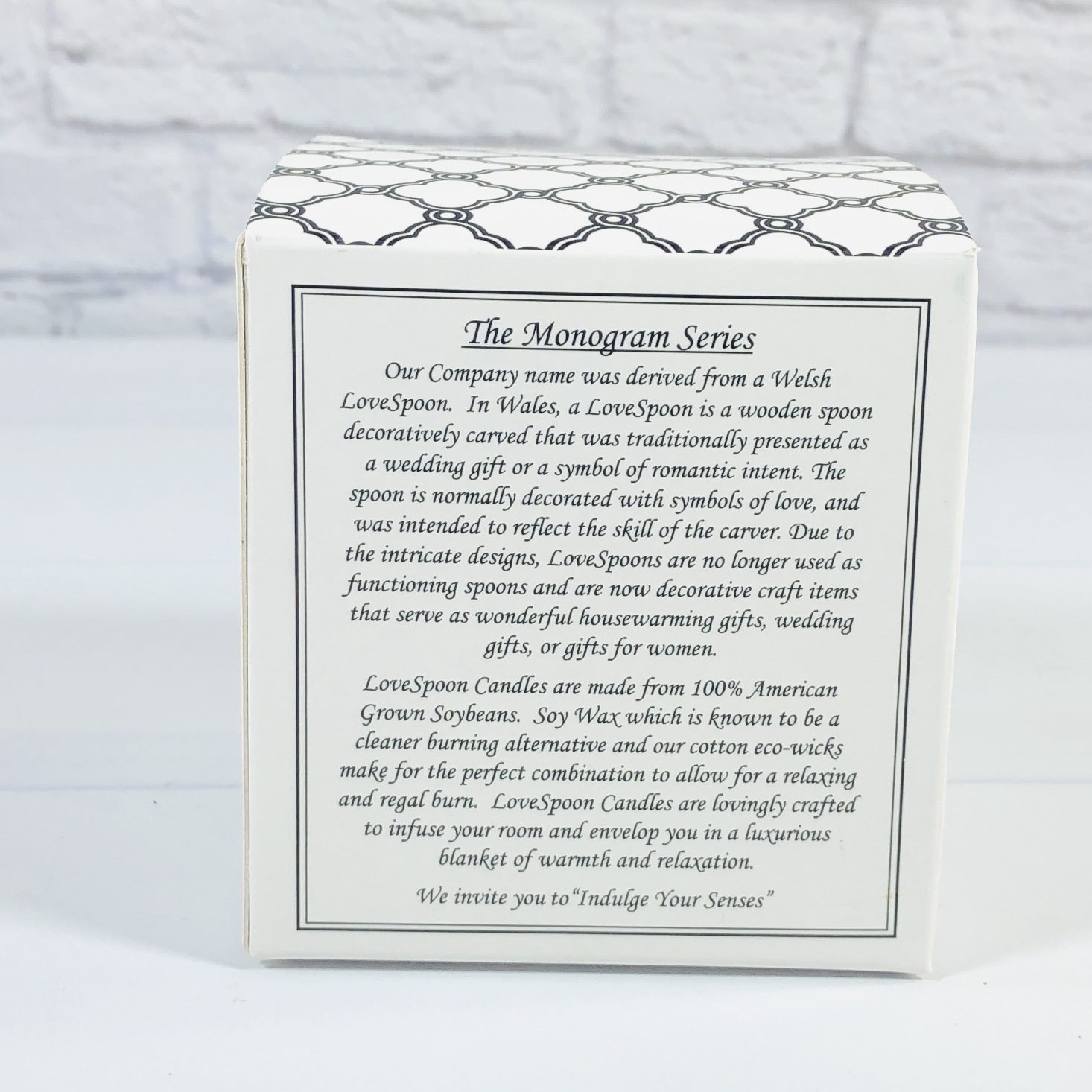 The candles in the glass holders are from The Monogram Series. Again, the container can be reused after the candle has burned away.
This is another candle with a long burn-time, around 50 hours. It reminds me of Green Apple Jolly Ranchers! It's sweet, clean, and green.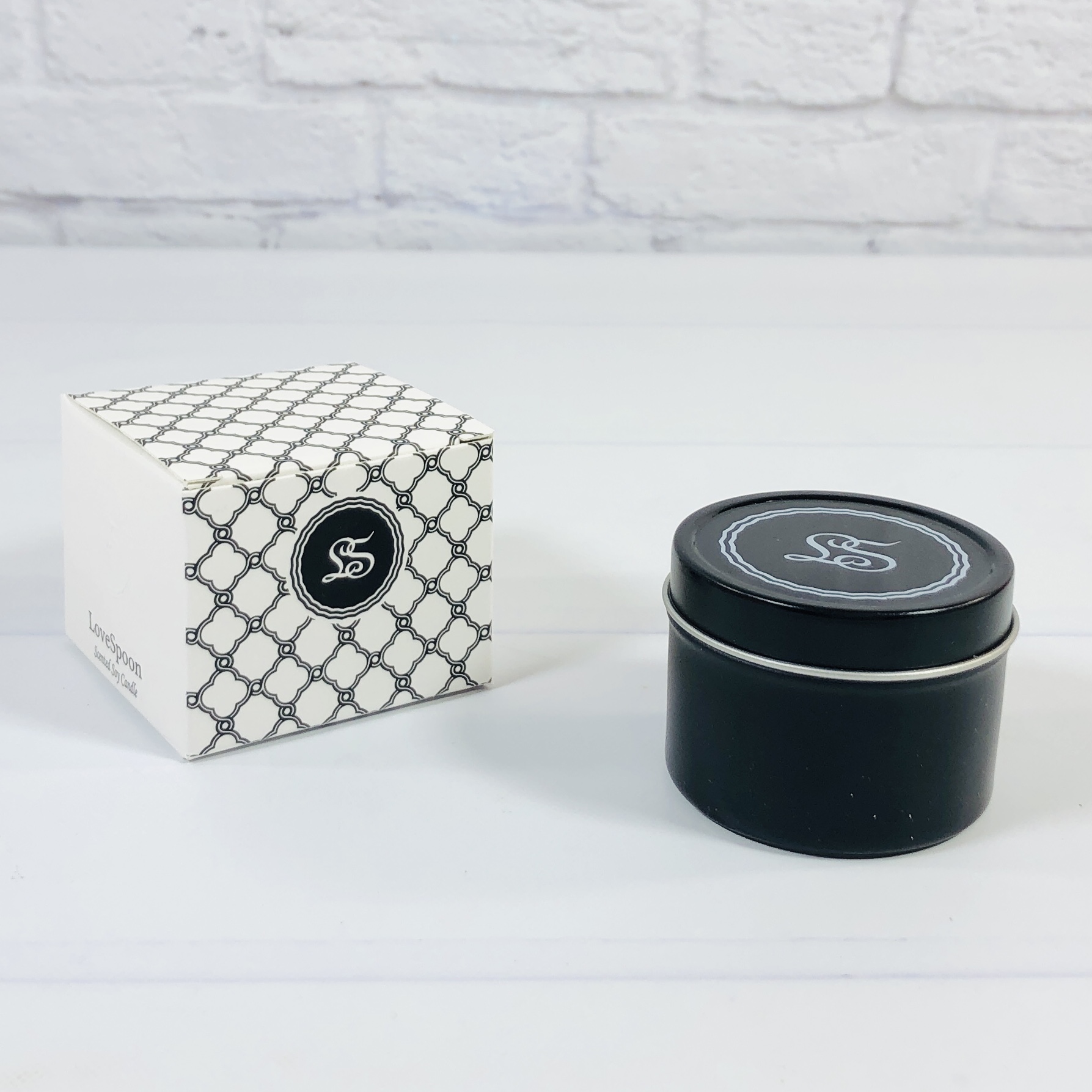 Lovespoon Candles Travel Tin Macintosh Apple ($12) I think apple scented candles are a classic, and this one has a hint of cinnamon too.
You can flip the candle over to see the scent name.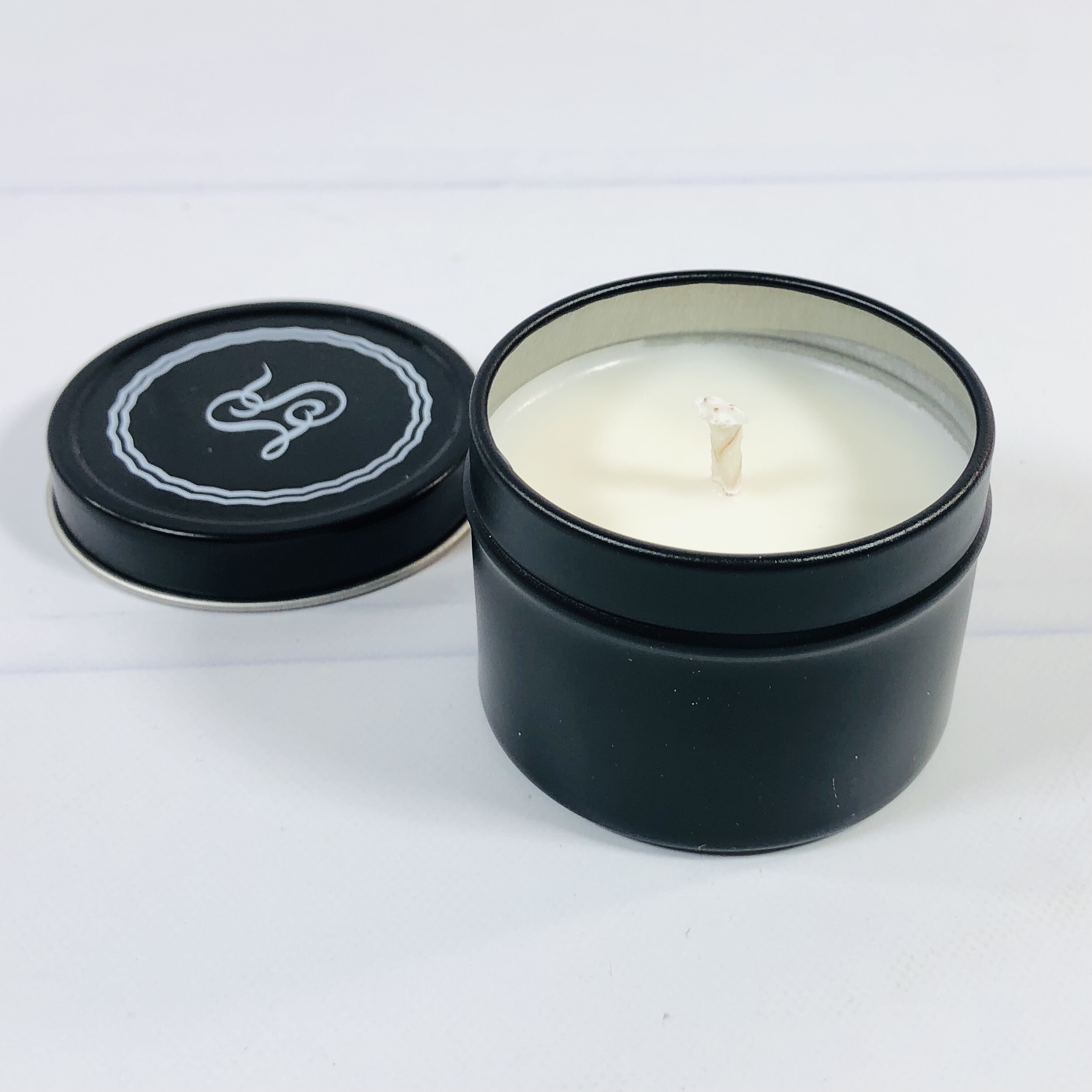 The itty bitty minis have a long burn time, around 30 hours! This candle smells warm, fruity, and cozy. Perfect for winter!
Lovespoon Candles sends some amazing scented candles! They tend to smell noticeable while burning and even have a strong cold throw, I catch a whiff of them each time I pass by. I am loving each of these three scents, they remind me that it's still winter but Lime Cooler reminds me that spring isn't too far away. The candles would cost $86 separately so it's a significant savings when getting them through the subscription and they make wonderful gifts, if you can bear to part with them!
What do you think of the Lovespoon Candles box? Let me know your favorite spring scents in the comments!