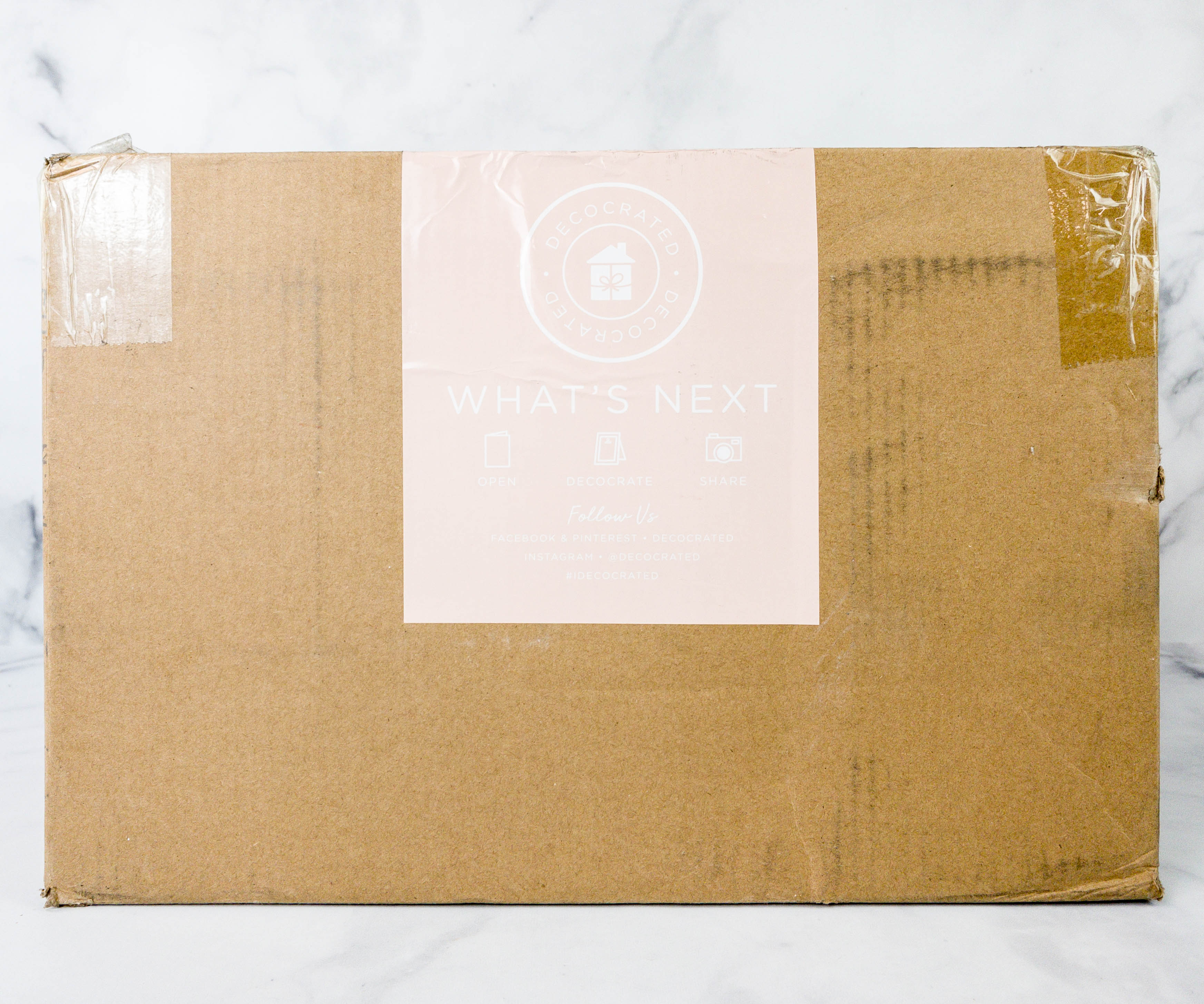 Decocrated is a quarterly subscription that sends beautiful home decor! Shipping every 3 months, each box will include a handpicked selection of home decor based on the season to keep your place feeling fresh, as well as items that work with the pieces you already own and love. The idea is that at the end of a year's subscription you will have a whole-home collection that works together to help you look like a seasoned decorator. Each Decocrated box is $79 and you can save 10% by signing up for a whole year of subscription.
DEAL: Get $15 off on quarterly or annual subscriptions! Use coupon code HELLOSUB15 at checkout.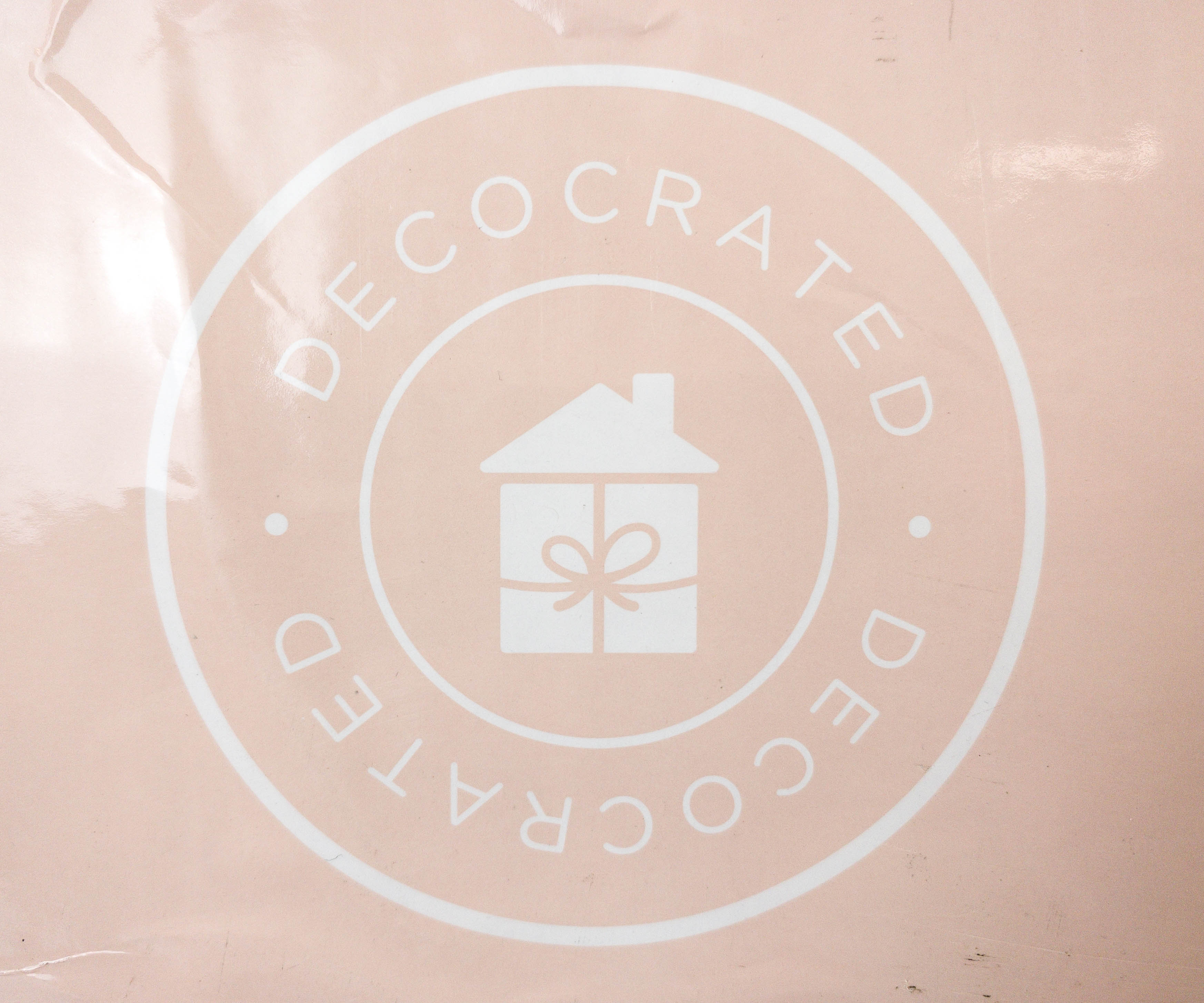 The box is huge and heavy.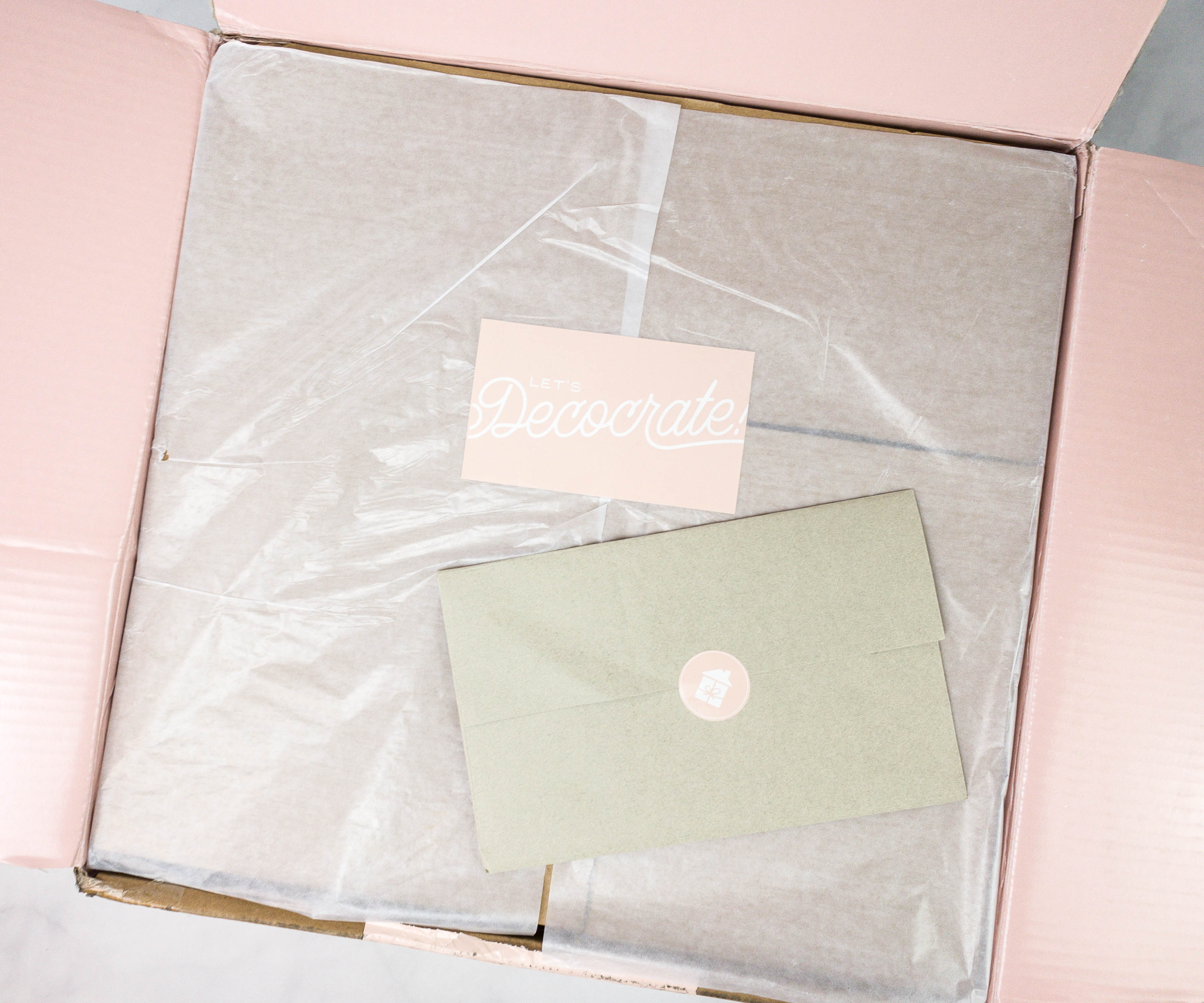 Everything is covered in tissue paper and sealed with a sticker.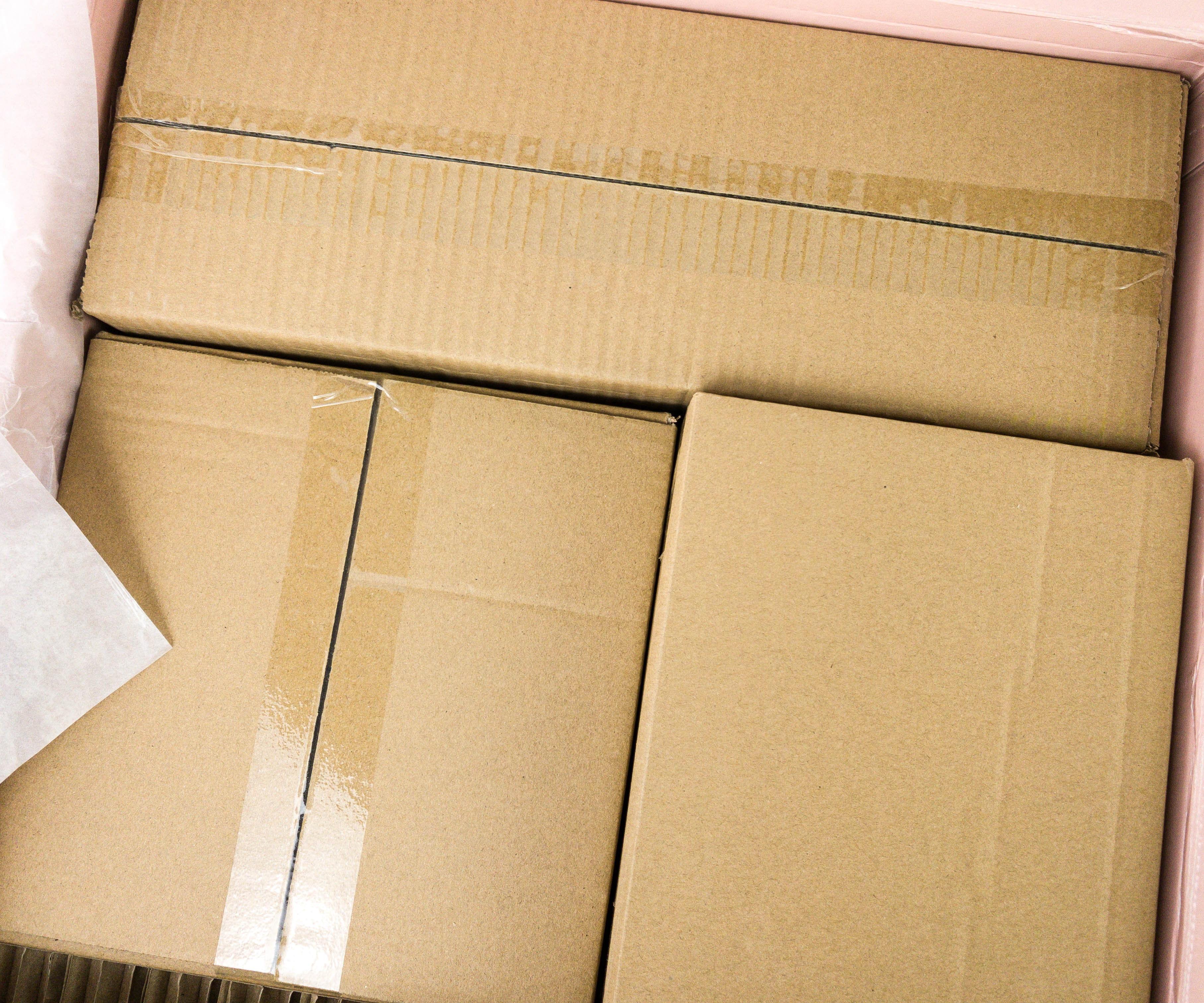 The items came in their own boxes to protect them during transit.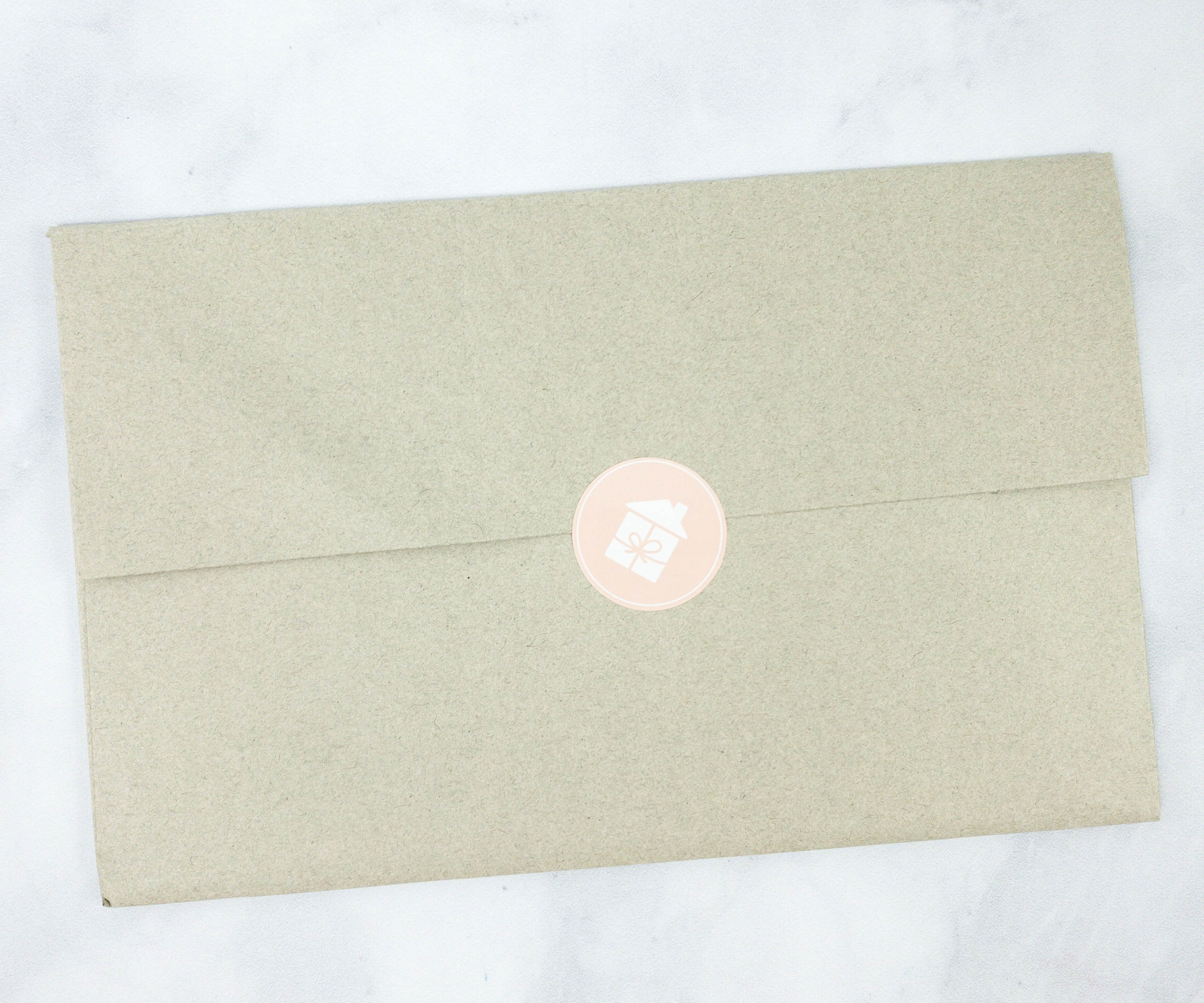 Also included in the box is an envelope.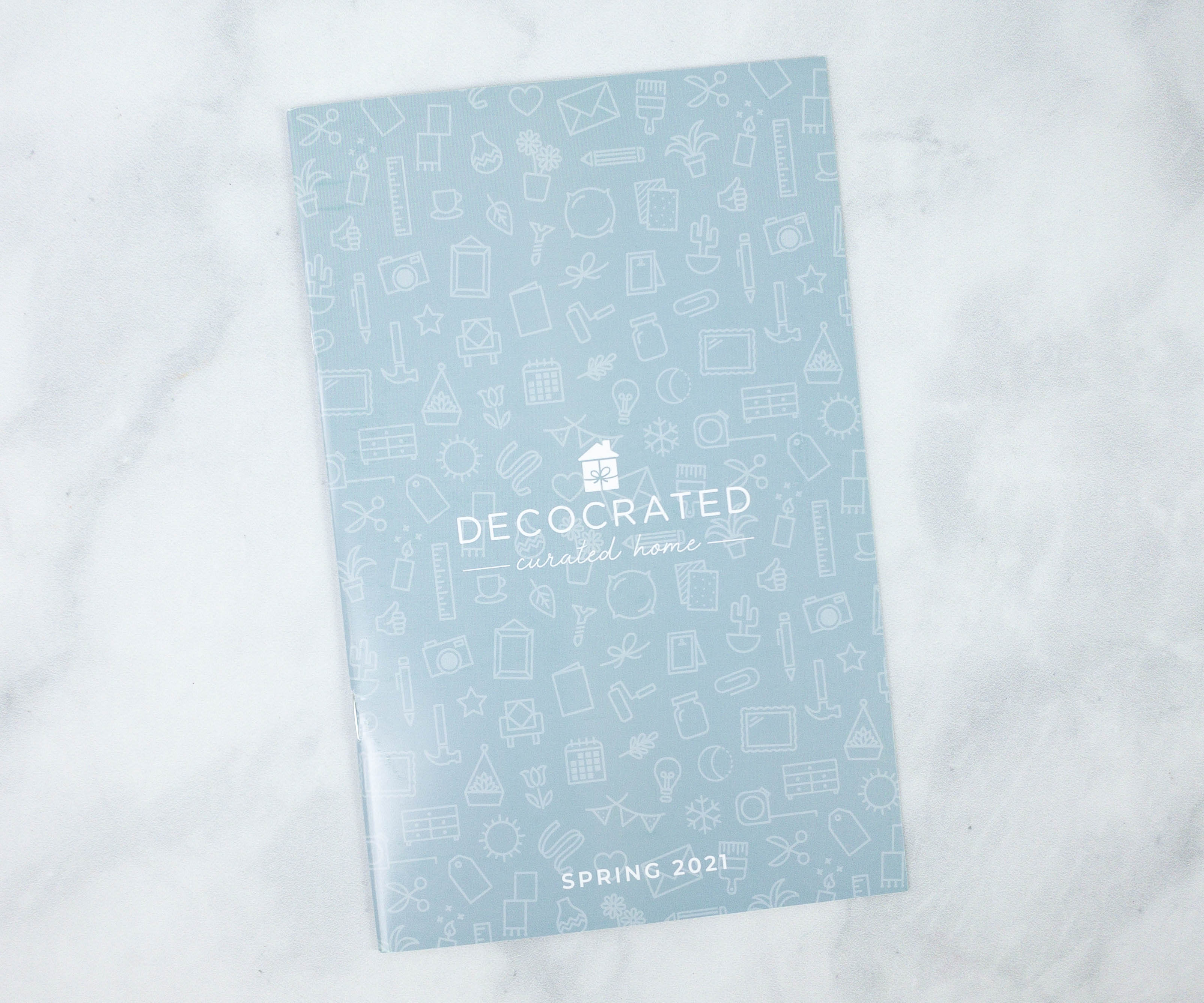 The booklet is back this quarter.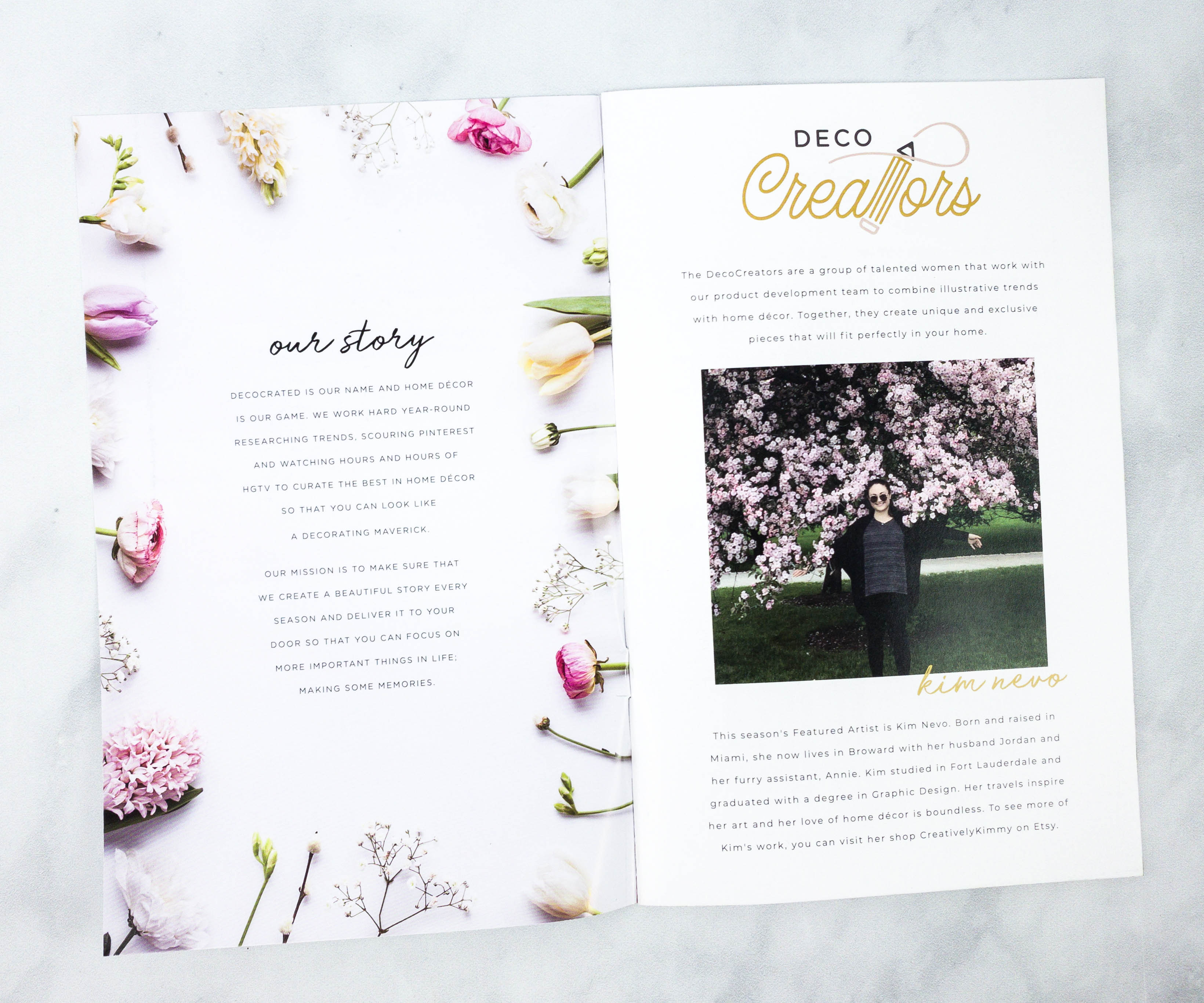 Inside, you'll see Decocrated's brief history, as well as a feature about the Spring 2021 artist, Kim Nevo!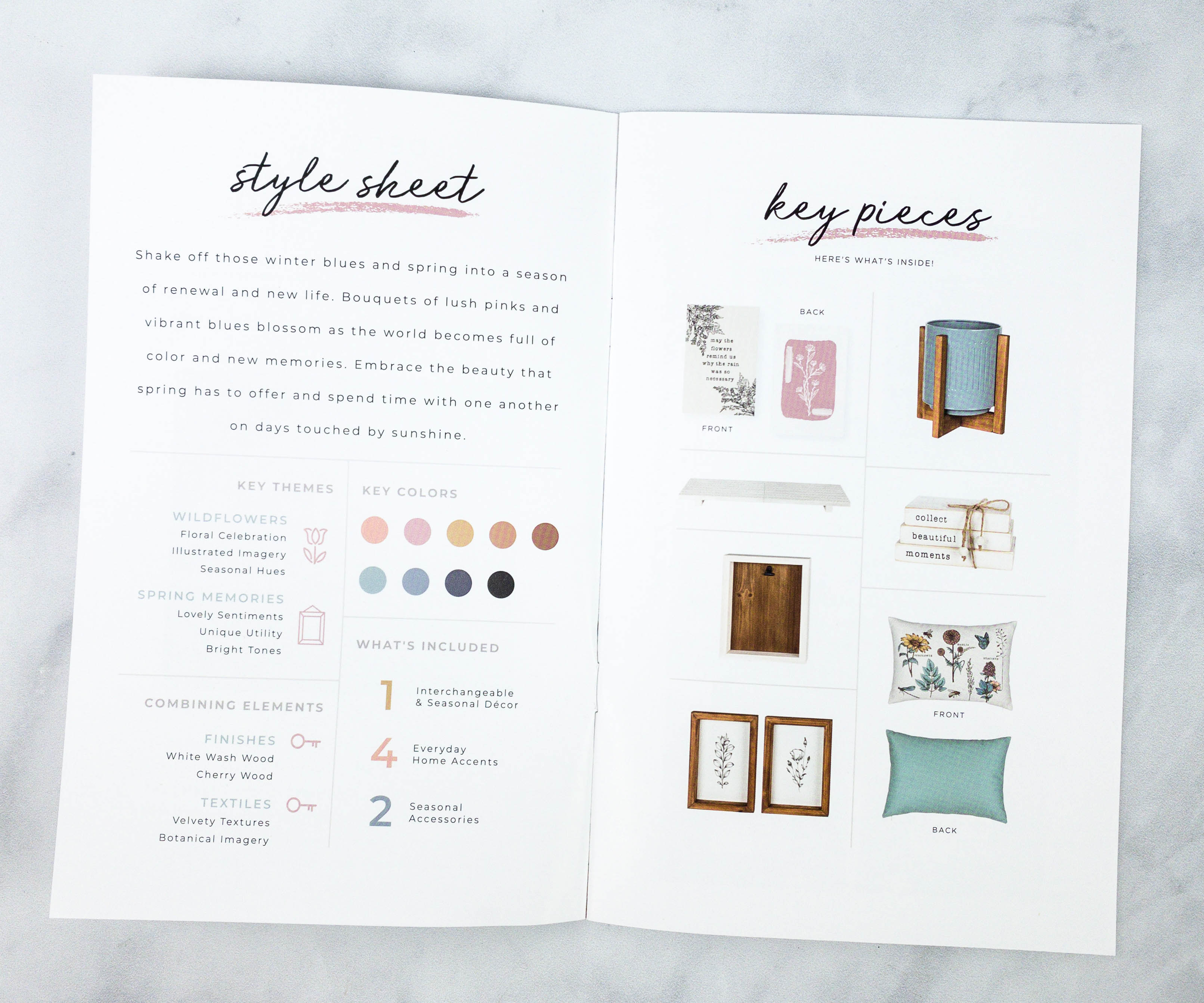 The style sheet details key themes and colors. There's also a list of the key pieces that this box is built around.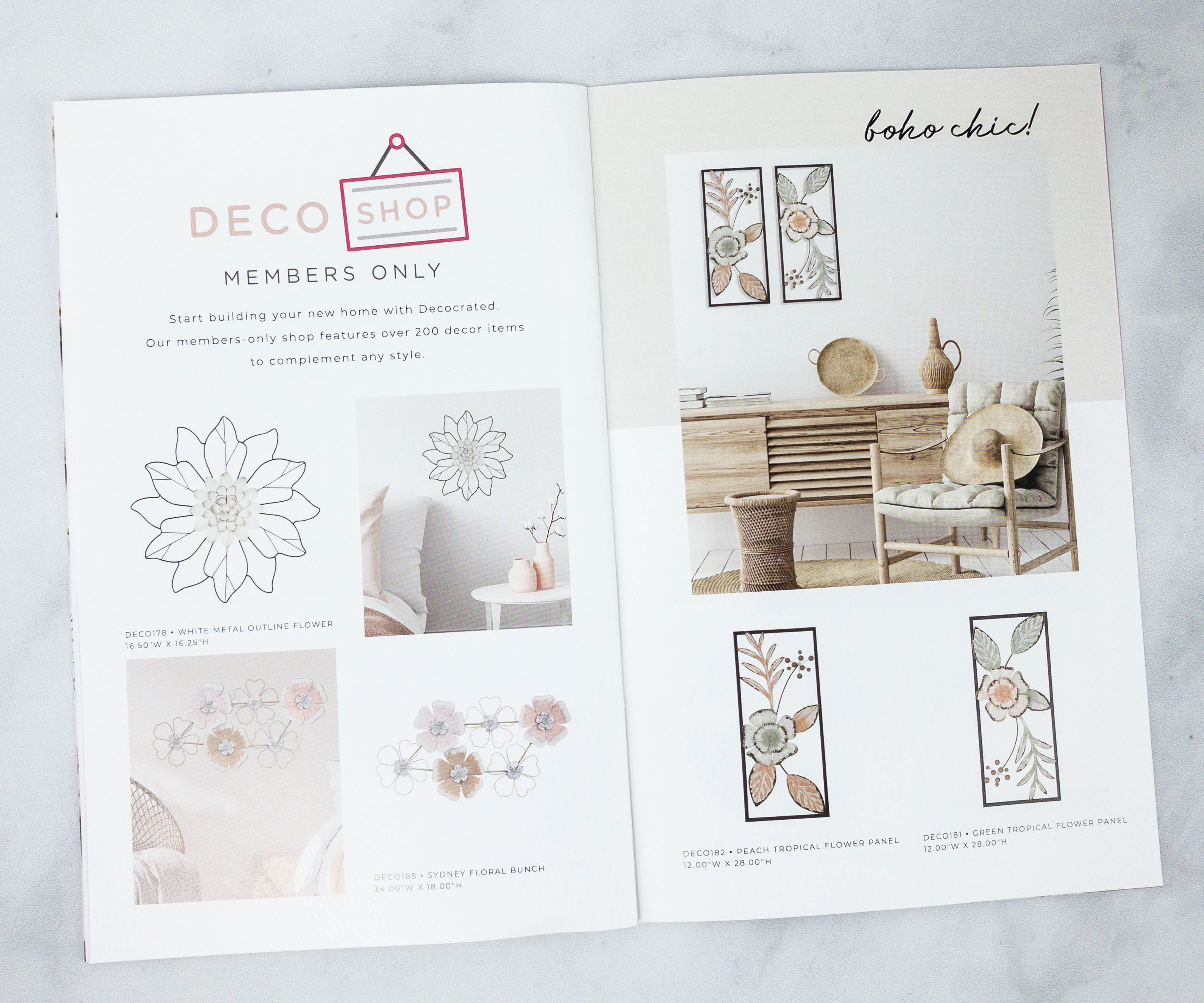 There's also a page about the Deco Shop. It's a member's-only shop where you can score beautiful seasonal home decors!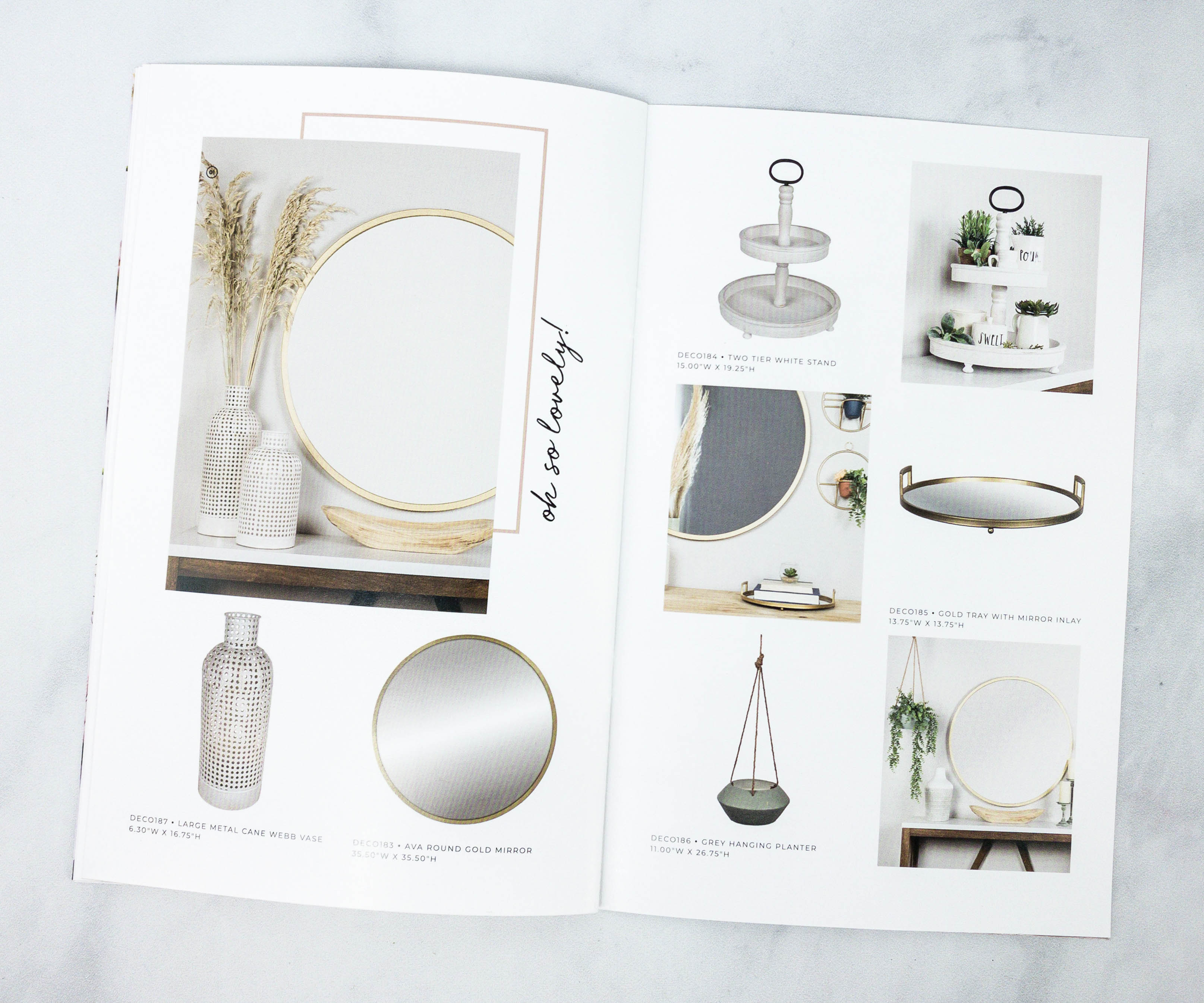 This spread shows some images of products available in the shop as well as styling ideas. The items are lovely!
This part of the booklet features more photo inspirations from subscribers! Decocrated encourages us to follow their social media accounts as well. They even have a Facebook group where you can interact with fellow subscribers.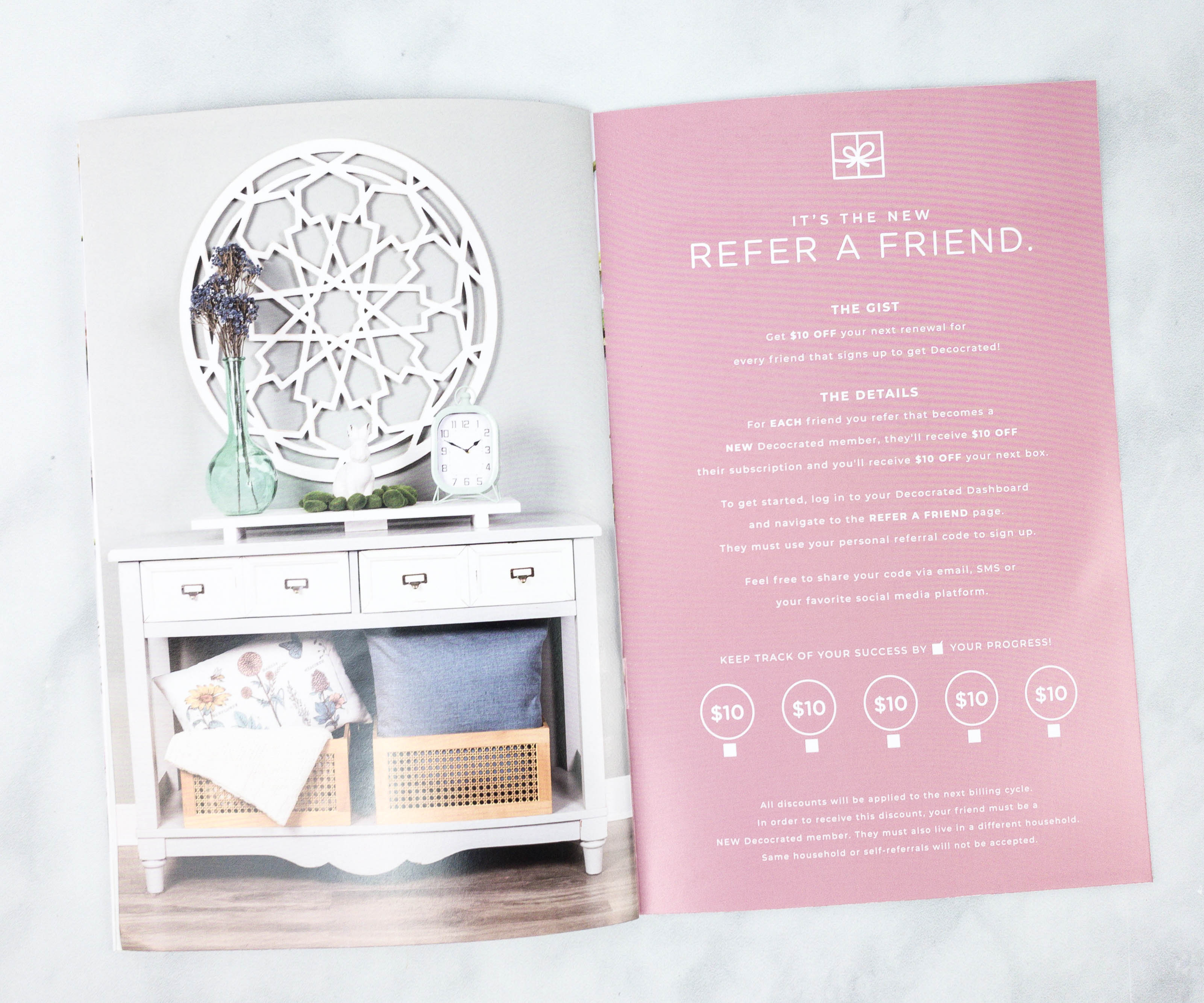 I'm so excited to decorate using the items in this box!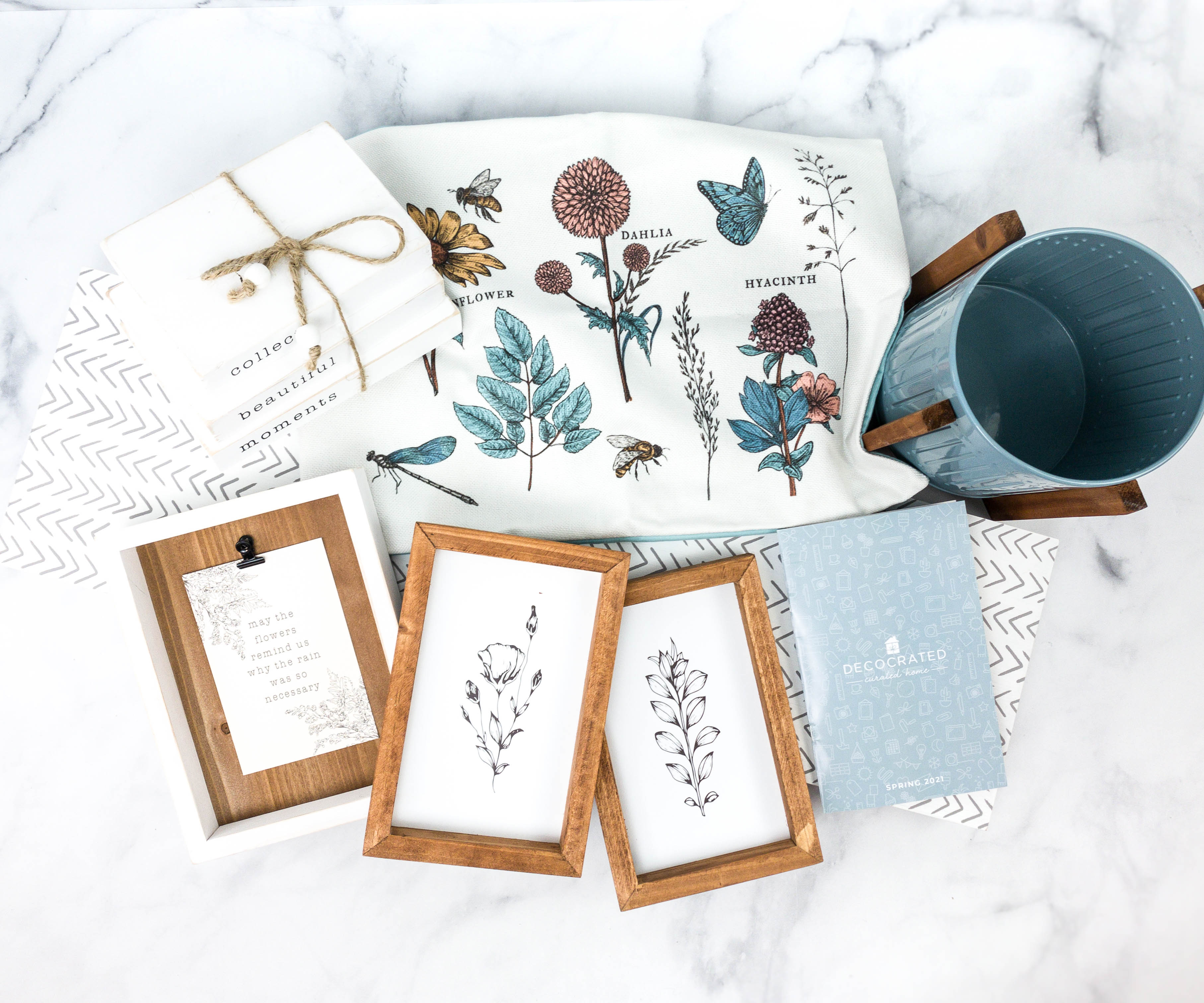 Everything in my box!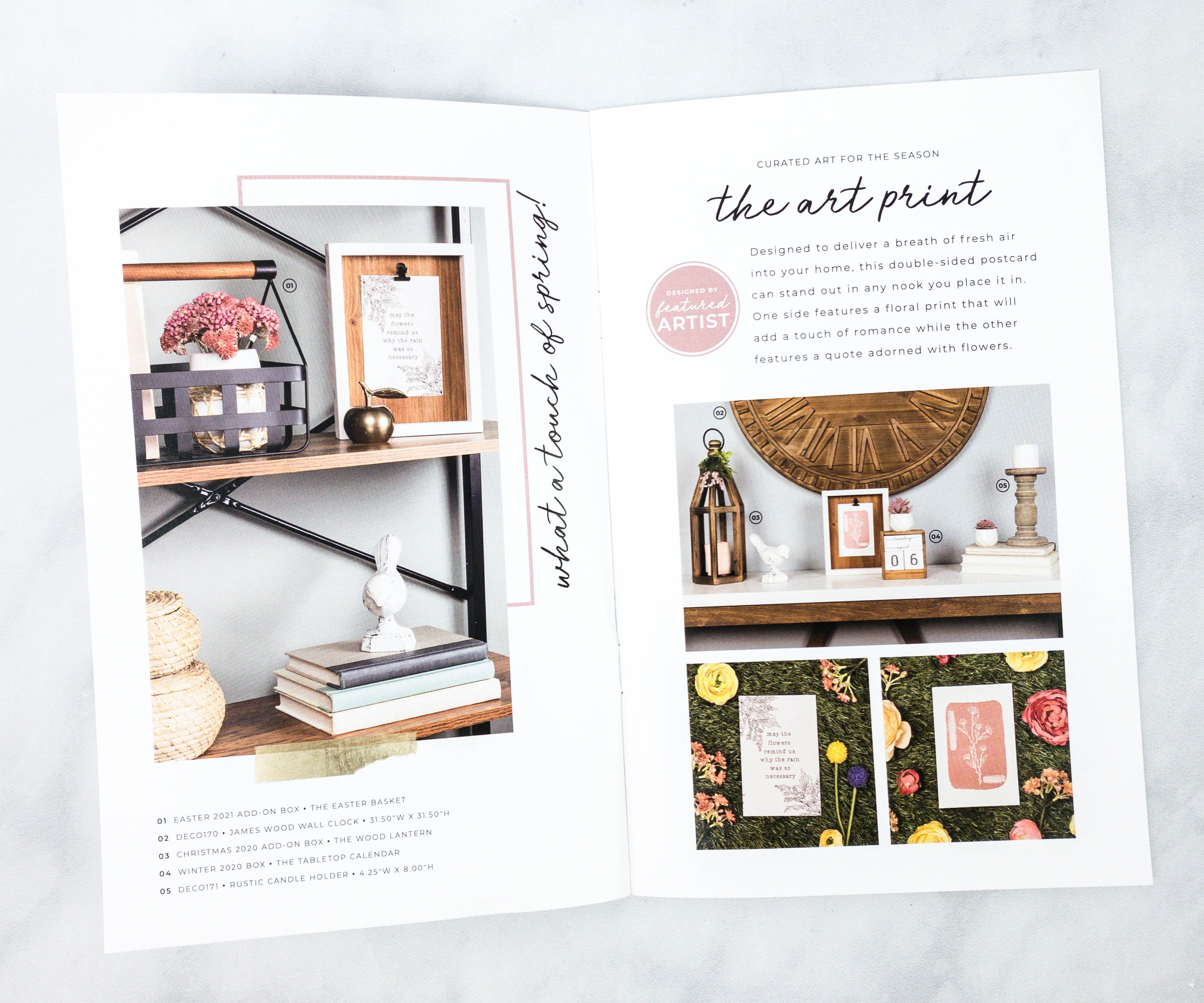 Art Print. Every season, they include an art print in the box. This two-sided art print is great as a decoration, whether over a tabletop or for hanging.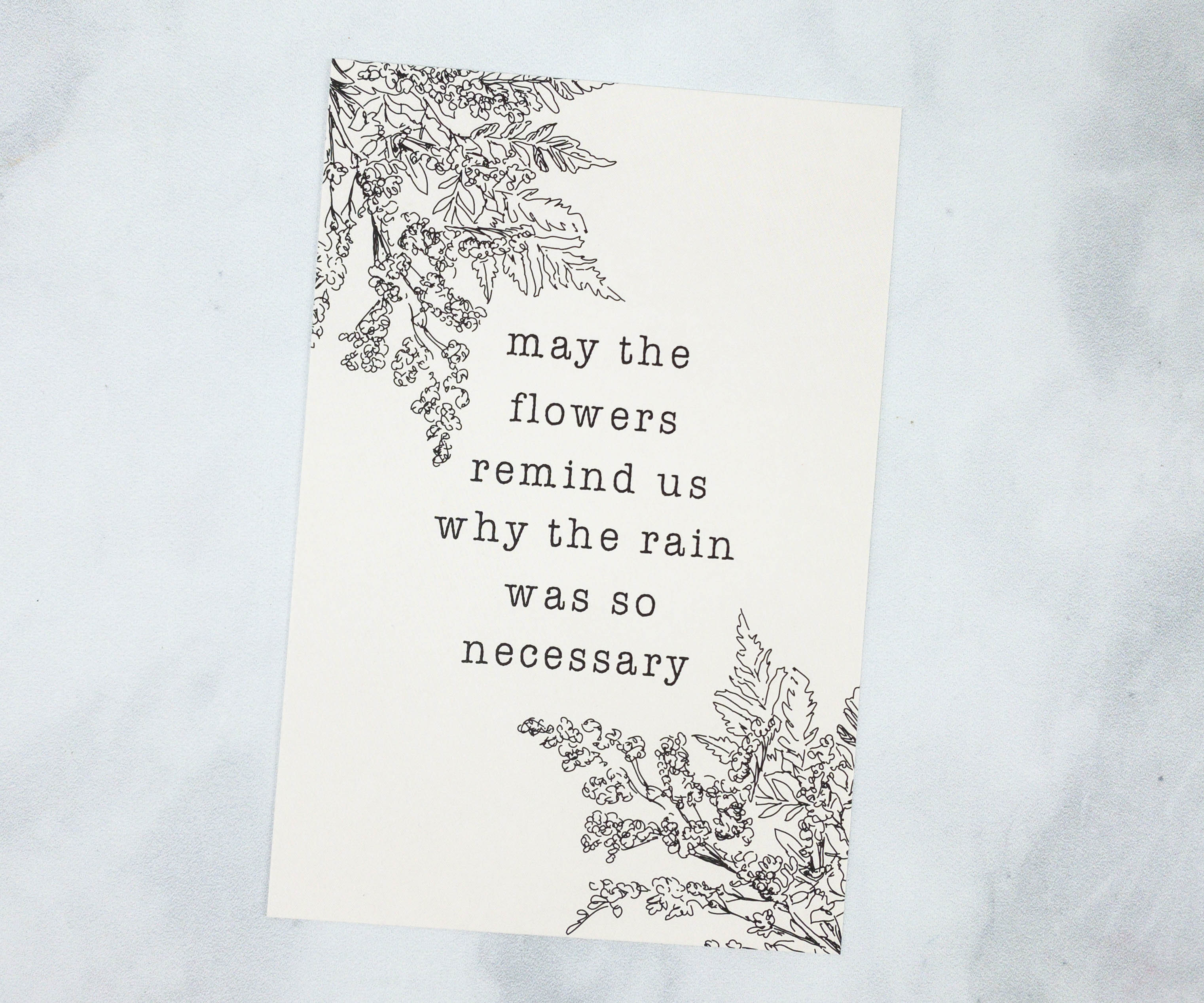 This side of the print features a beautiful quote adorned with flowers. I love the message on it!
May the flowers remind us why the rain was so necessary.
The flip side features a minimalist floral print in soft pink background. Both sides are simple and pretty!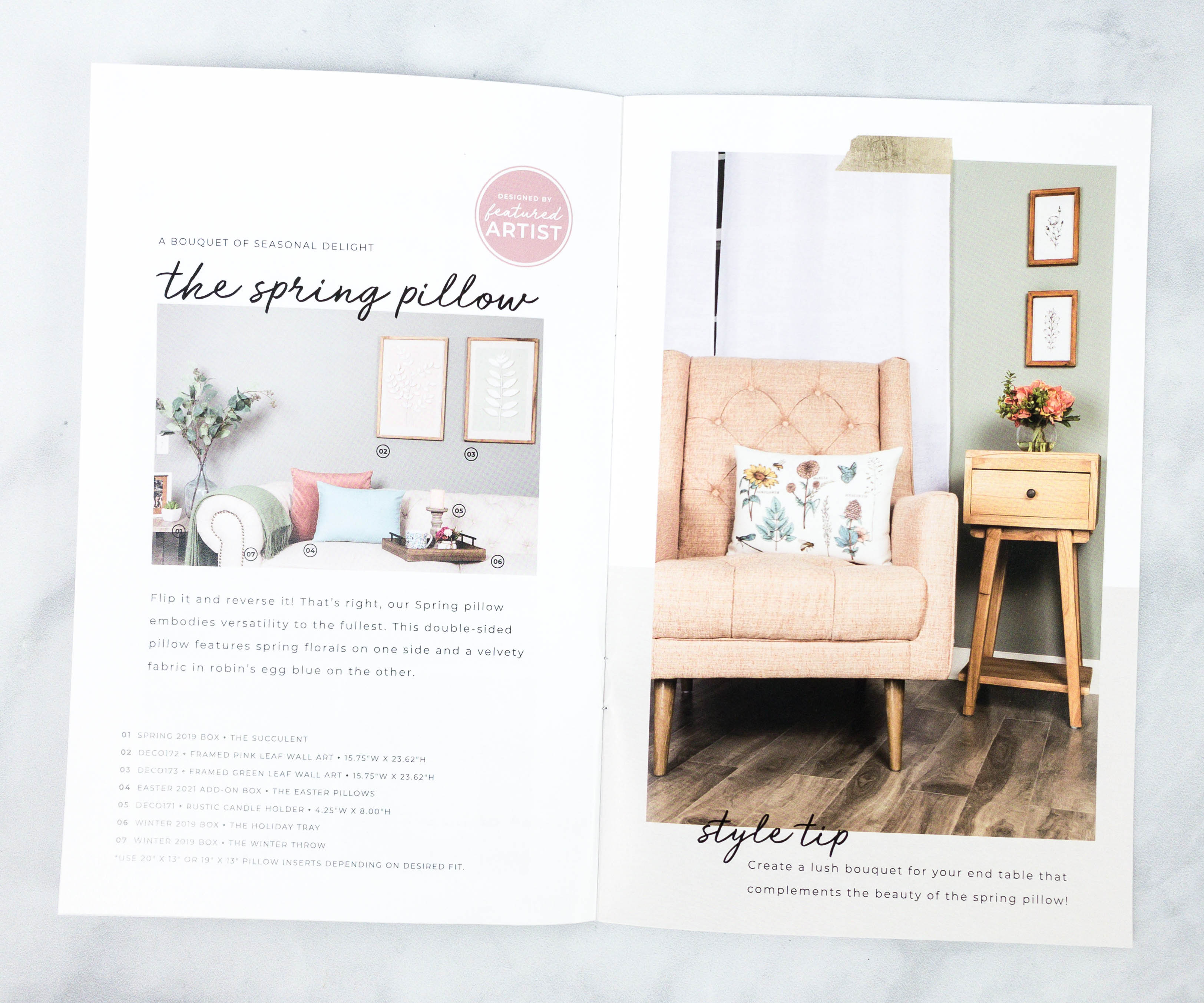 Pillow Case. This pillowcase is perfect not just for the spring season but any time of the year. Speaking of versatility, this double-sided pillowcase can be flipped over!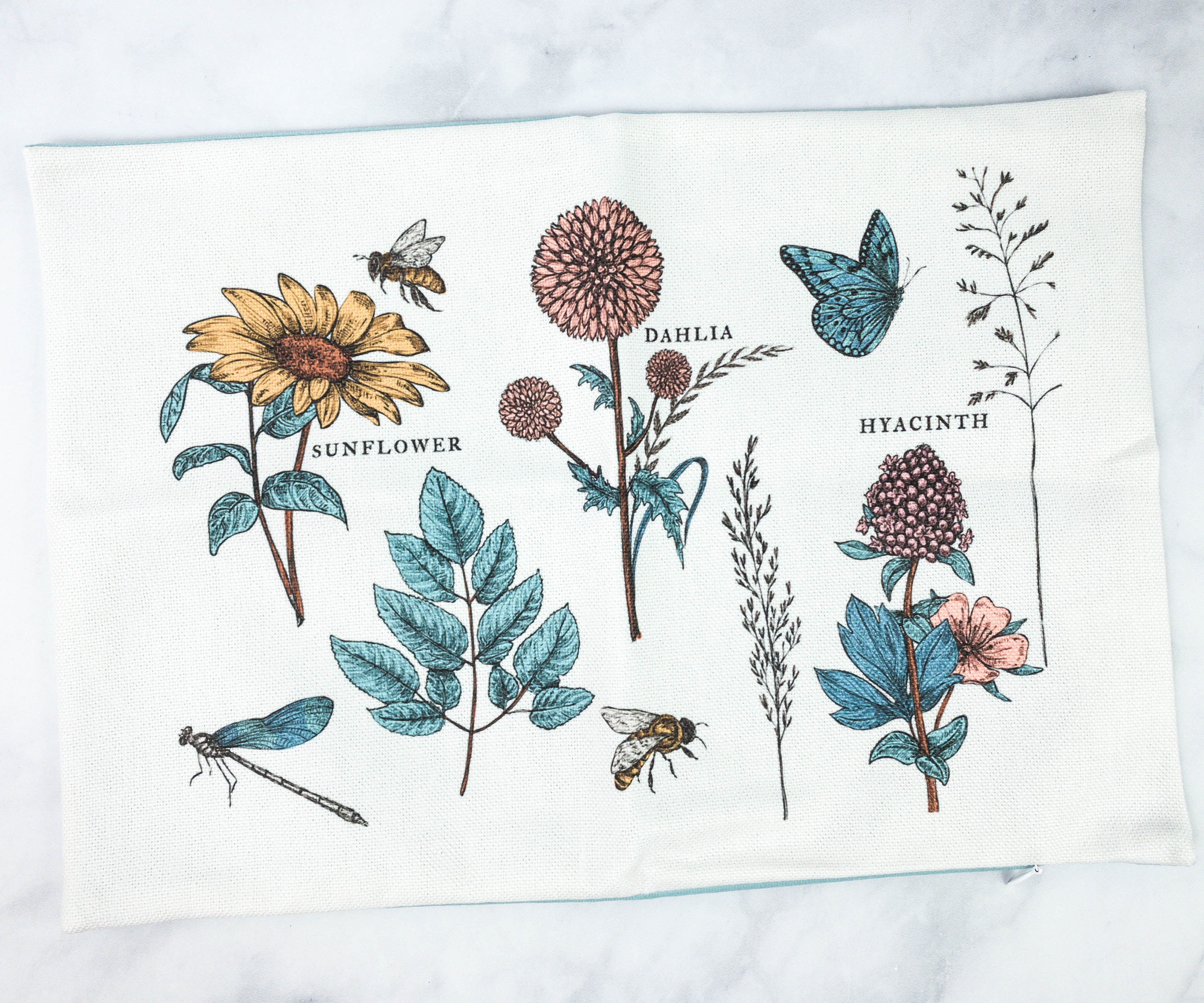 On this side, you'll see lovely spring blooms such as sunflower, dahlia, and hyacinth. There are also insects like dragonfly, butterfly, and bee!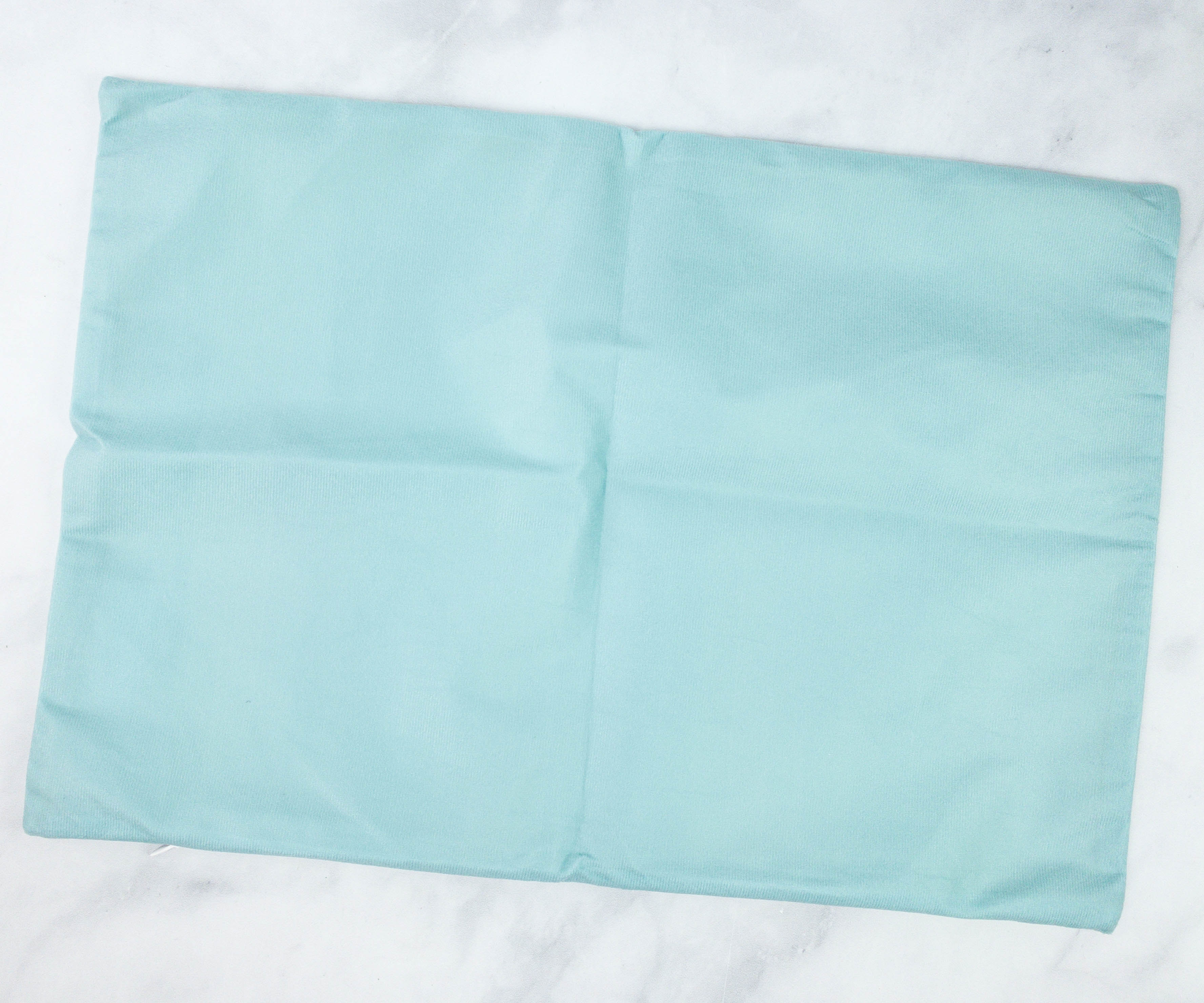 Flip it over, and it's a robin egg blue color. The texture on this side is so soft!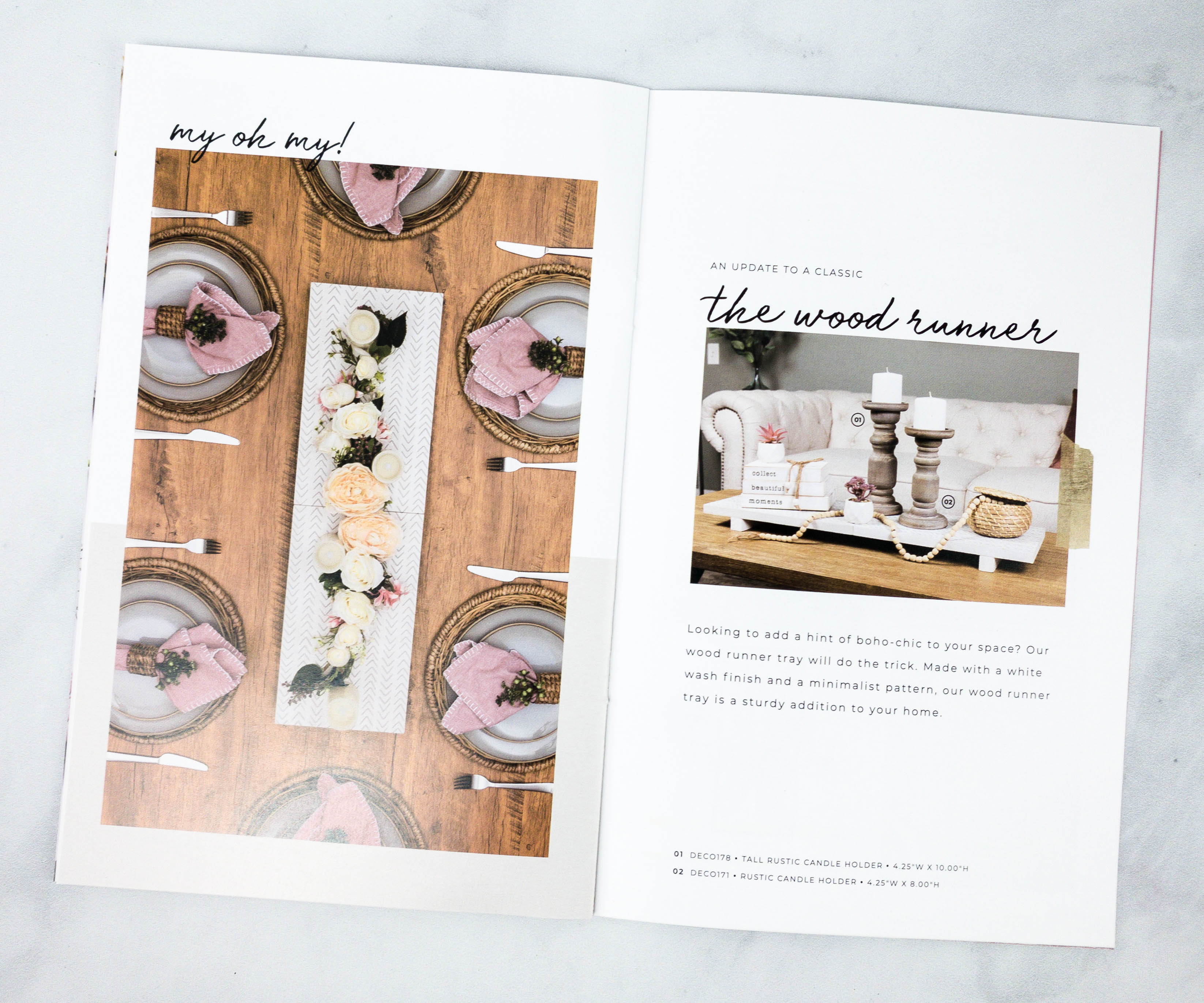 Trivet Tray. This trivet tray is a great way to add flair to a dining table, or even a center table in the living room!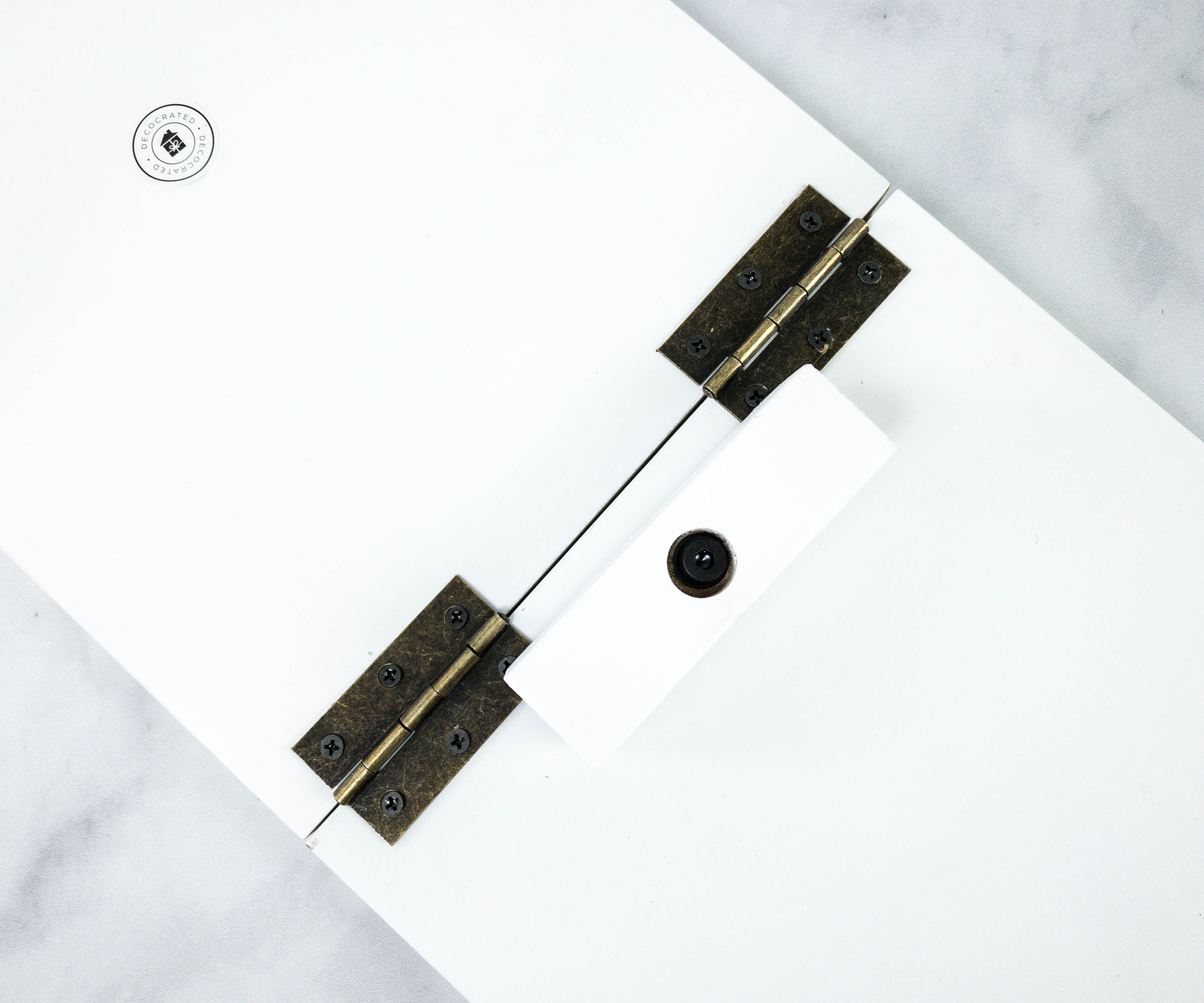 It can be folded as the bottom has hinges. It keeps the tray together, and there's also a woodblock to lock the tray in place.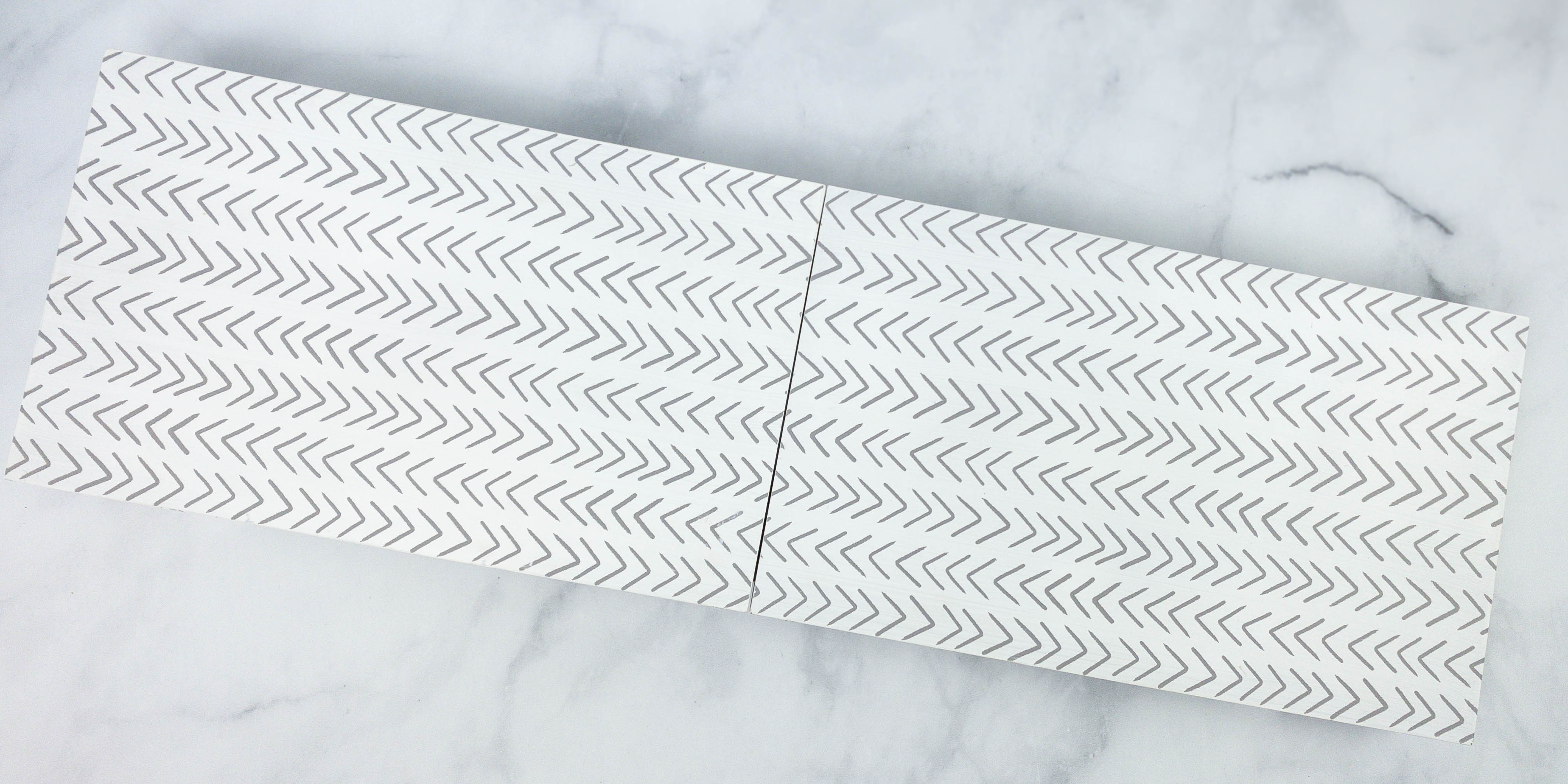 It's a table runner in the form of a tray! It's about 30 inches long, 9 inches wide, and 2 inches tall.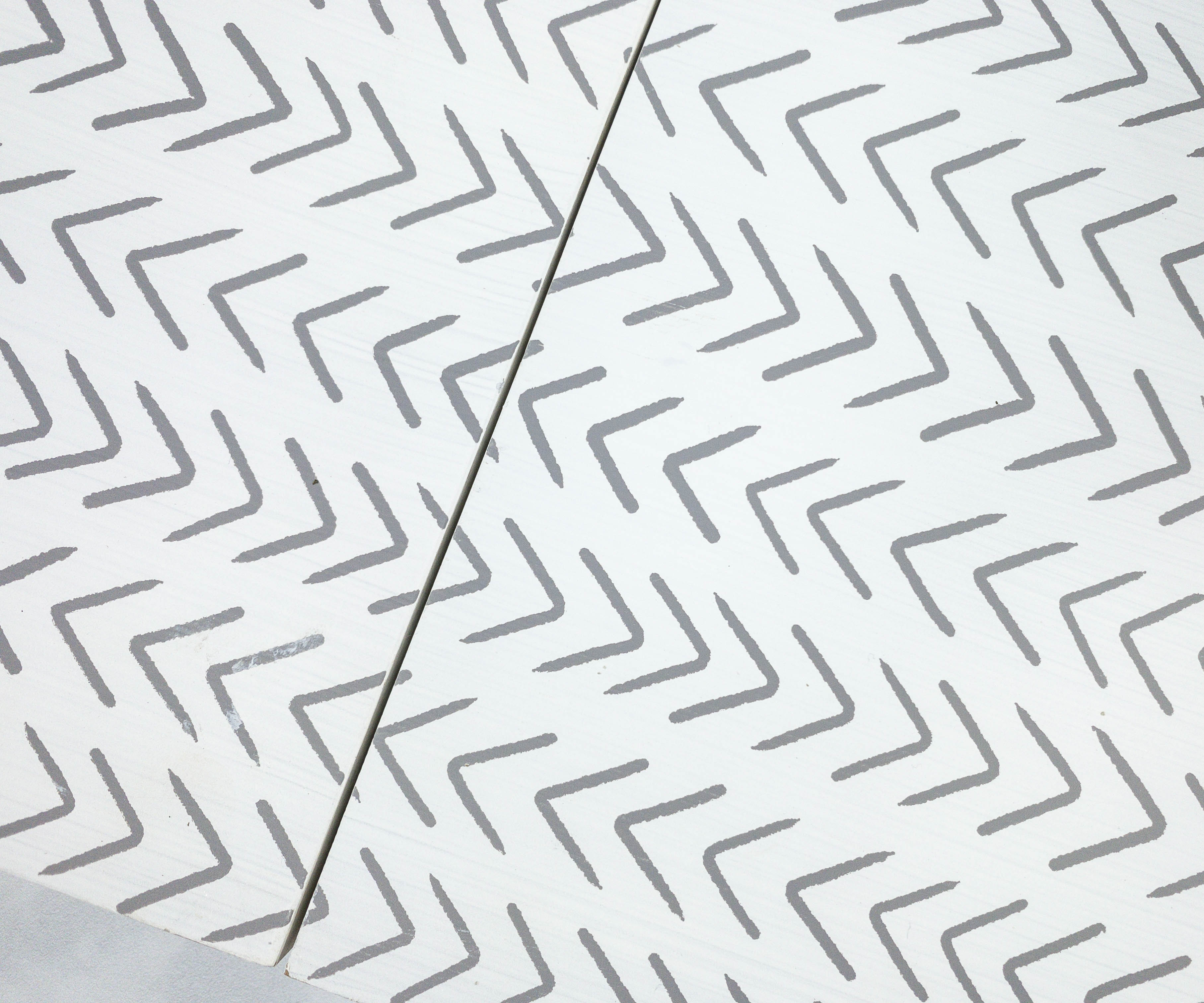 It has a washed-out white paint finish and a minimalist pattern.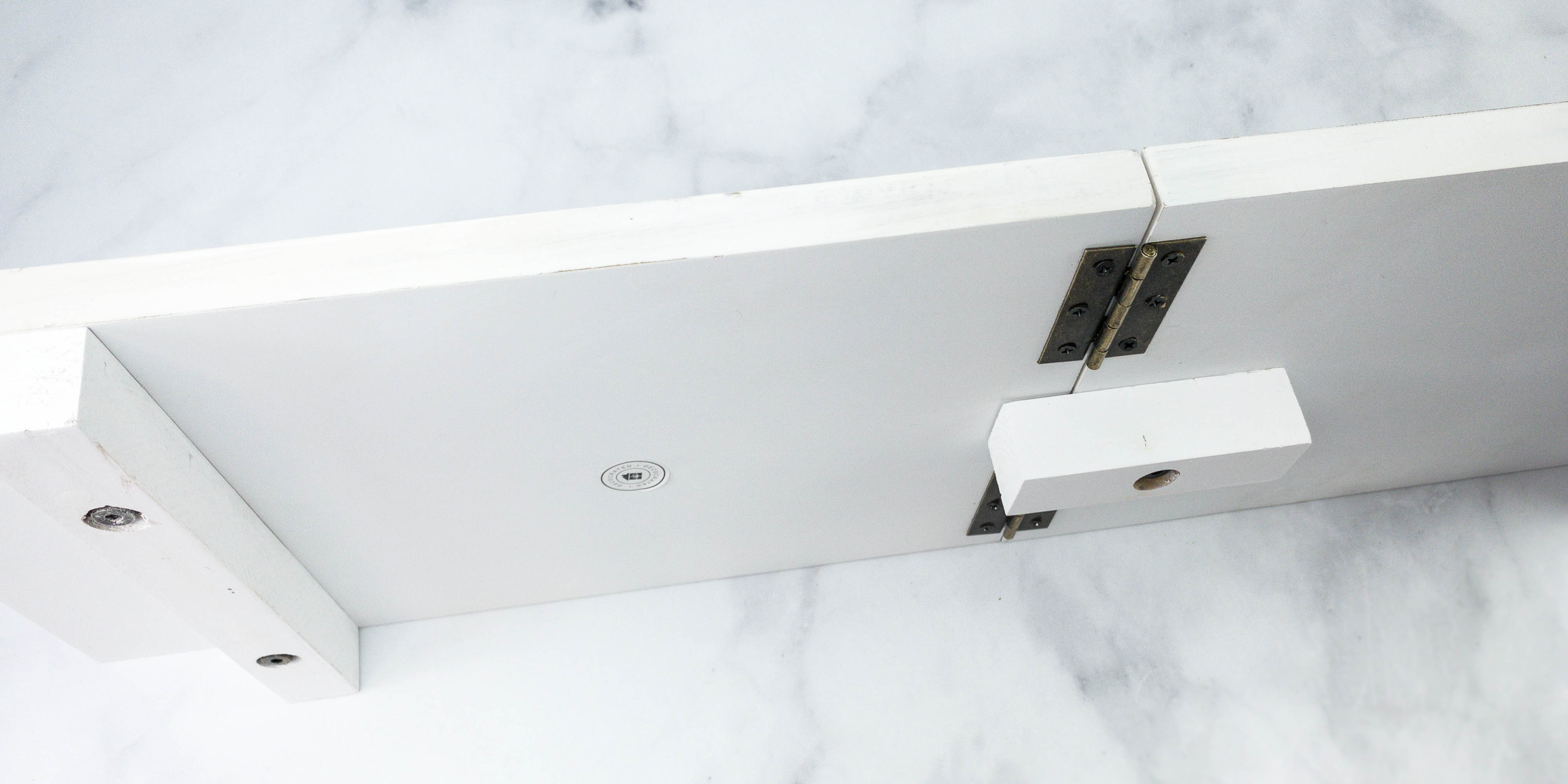 This trivet tray has feet to keep it elevated on any surface and make the decorations stand out more!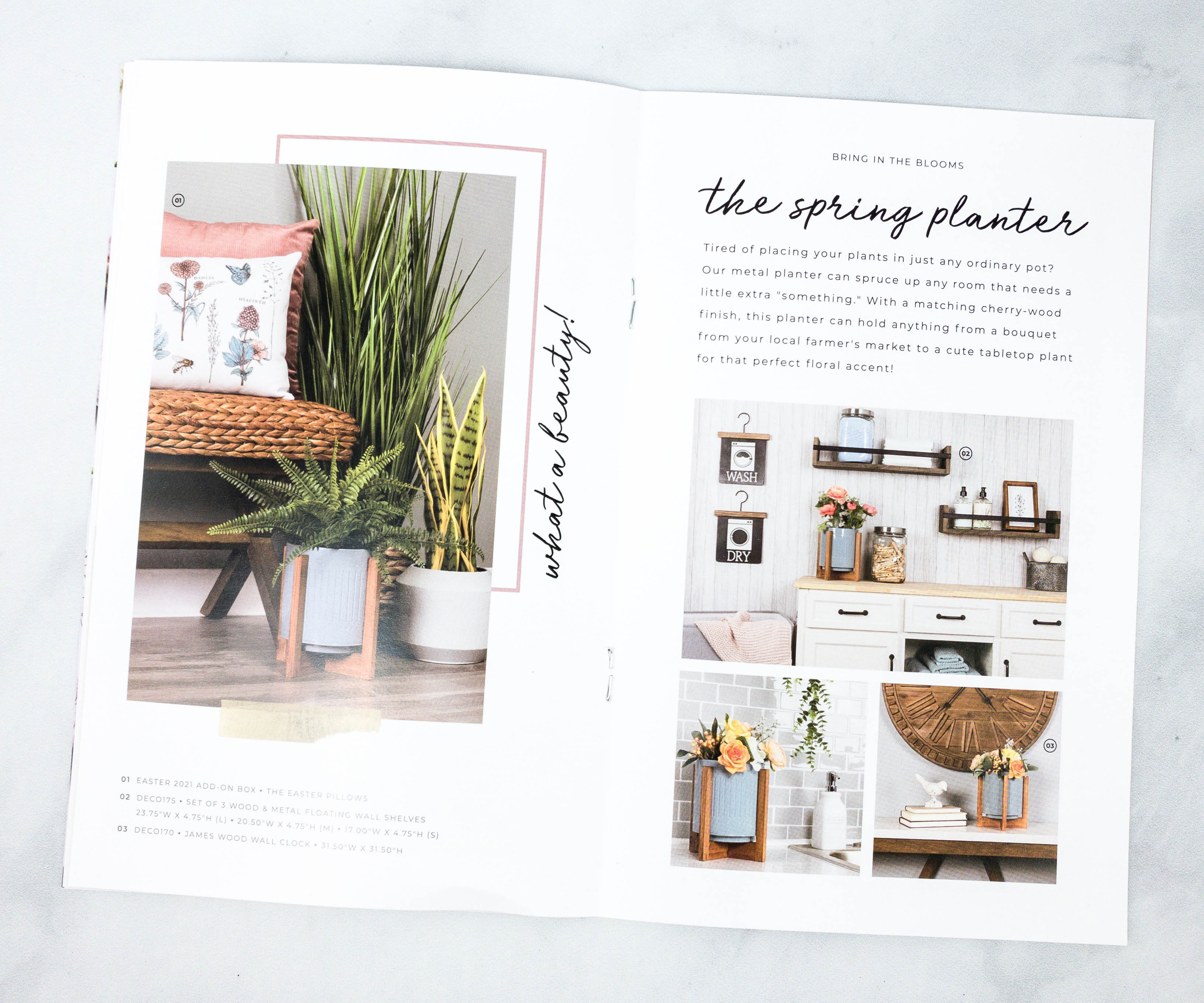 Vase with Stand. Also included in the Spring box is a beautiful vase with a stand!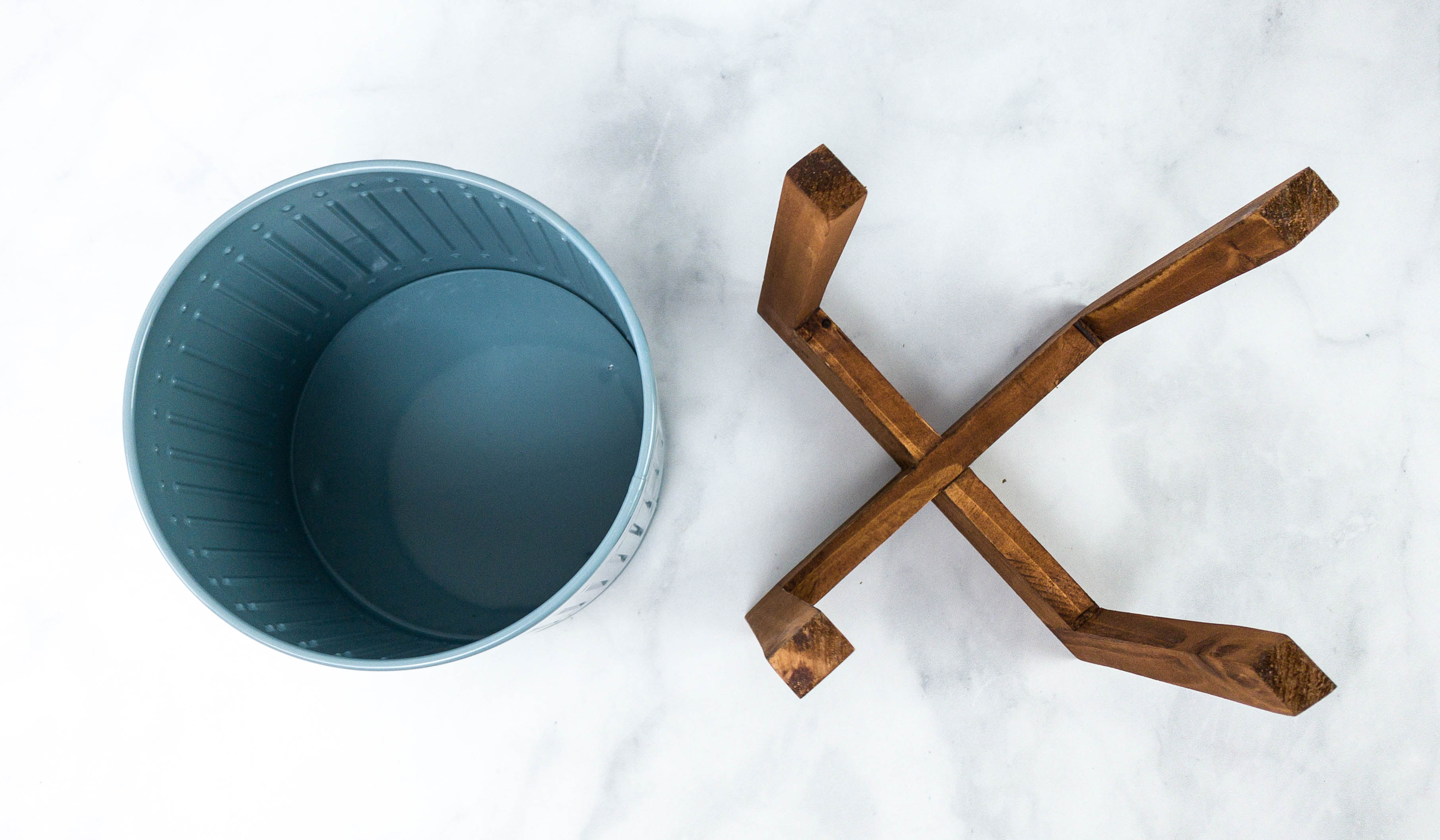 This metal blue planter is matched with a cherry wood stand.
It's about 8 inches tall, including the base. The markings on the metal tin are boho-chic inspired!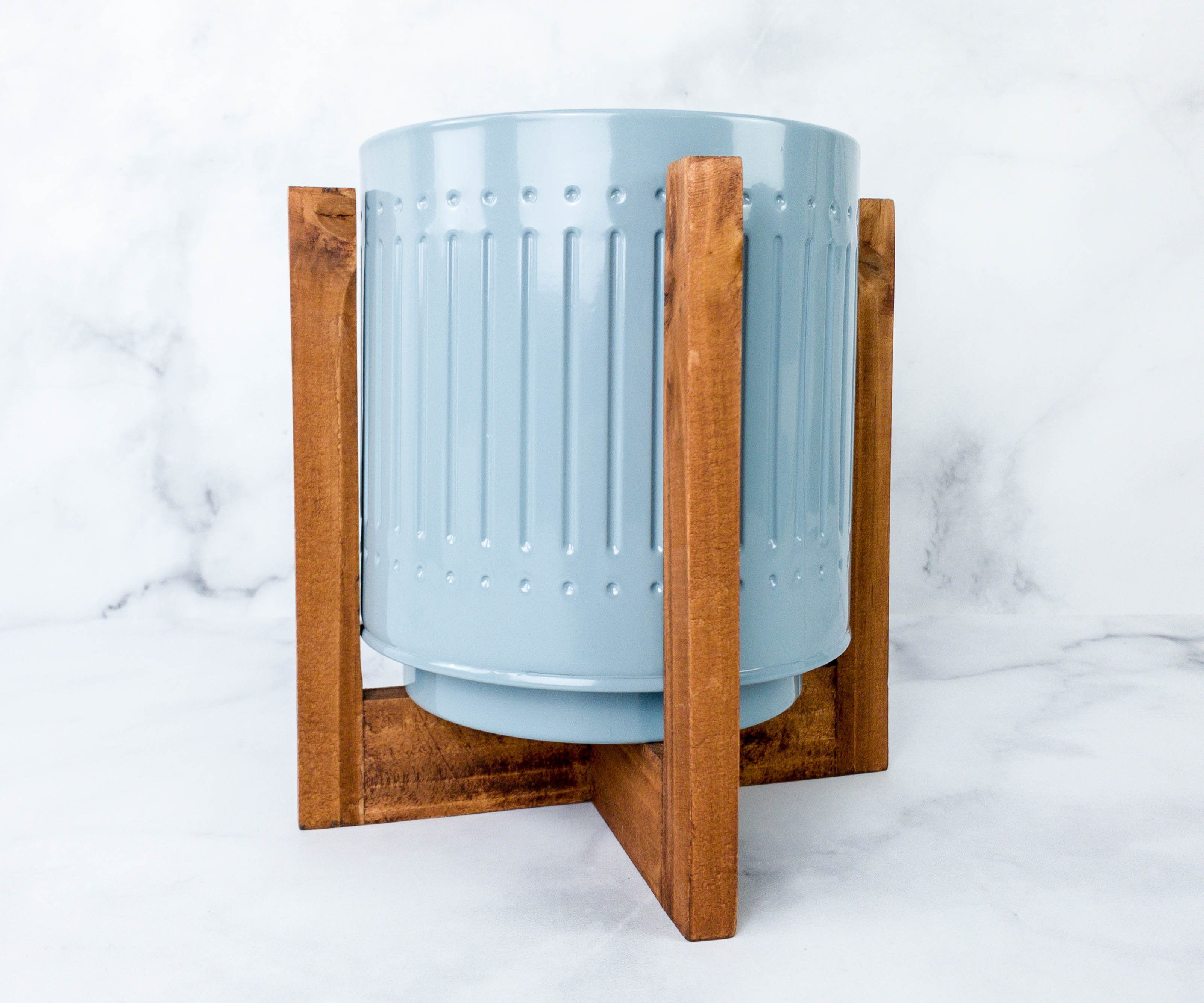 You can use this to hold bouquets or house plants and display it in any corner of your home. I love this item as much as I love flowers!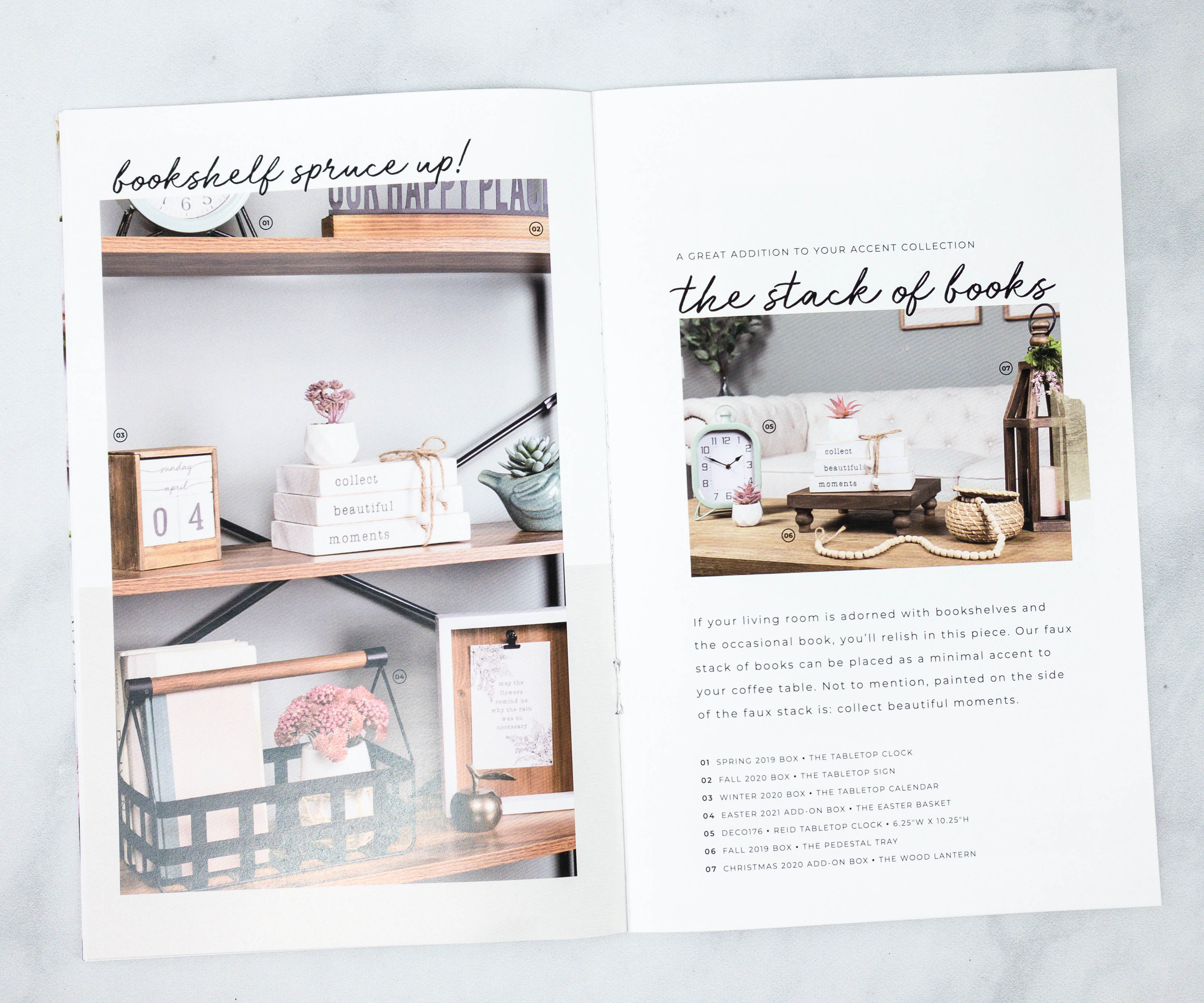 Stamped Wood Book Blocks. For a rustic touch on a spring set-up, they included a set of stamped wood book blocks in the box!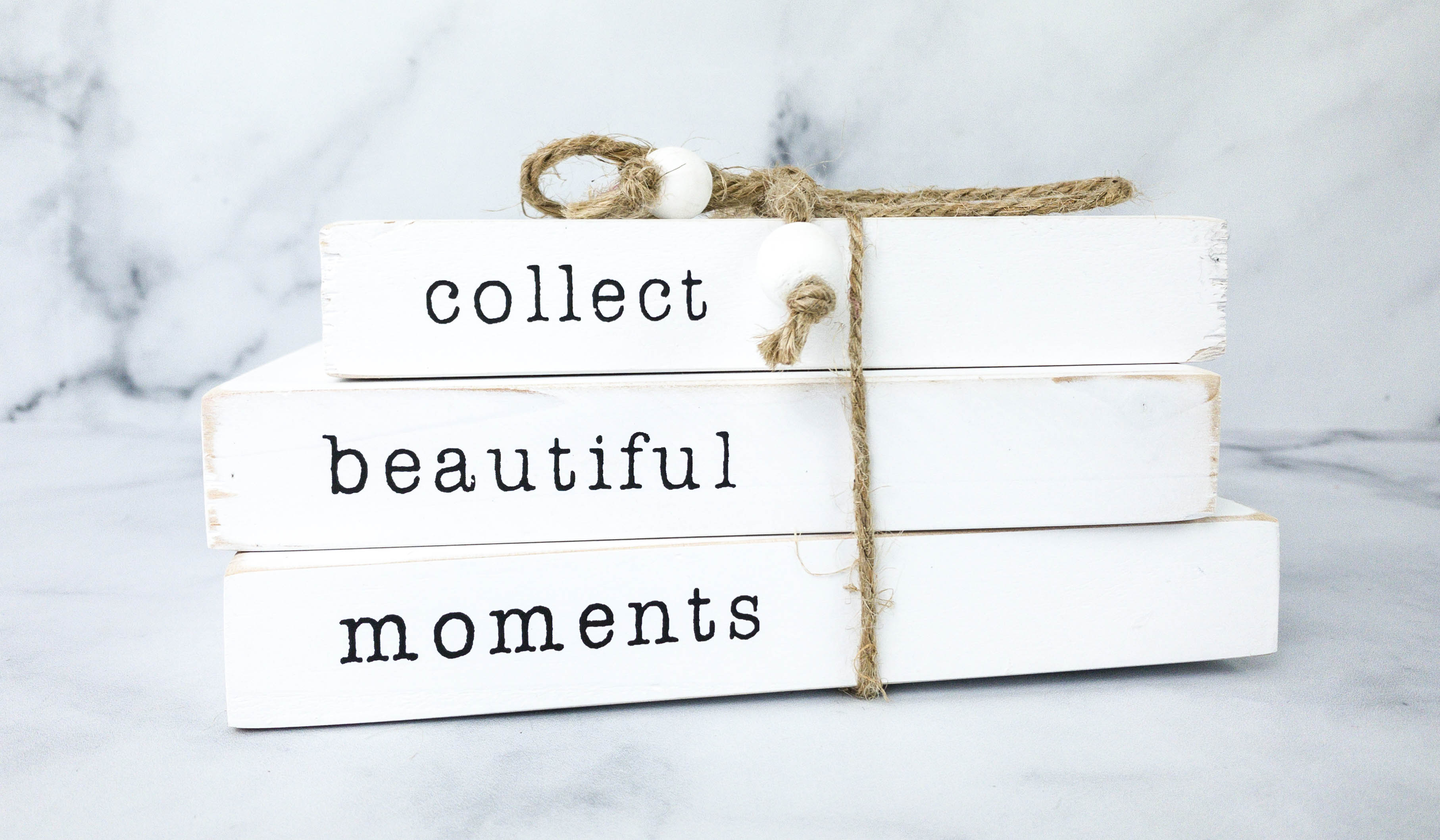 There are three blocks with a text that reads "Collect. Beautiful. Moments". These woodblocks also have a whitewash finish, just like the trivet tray.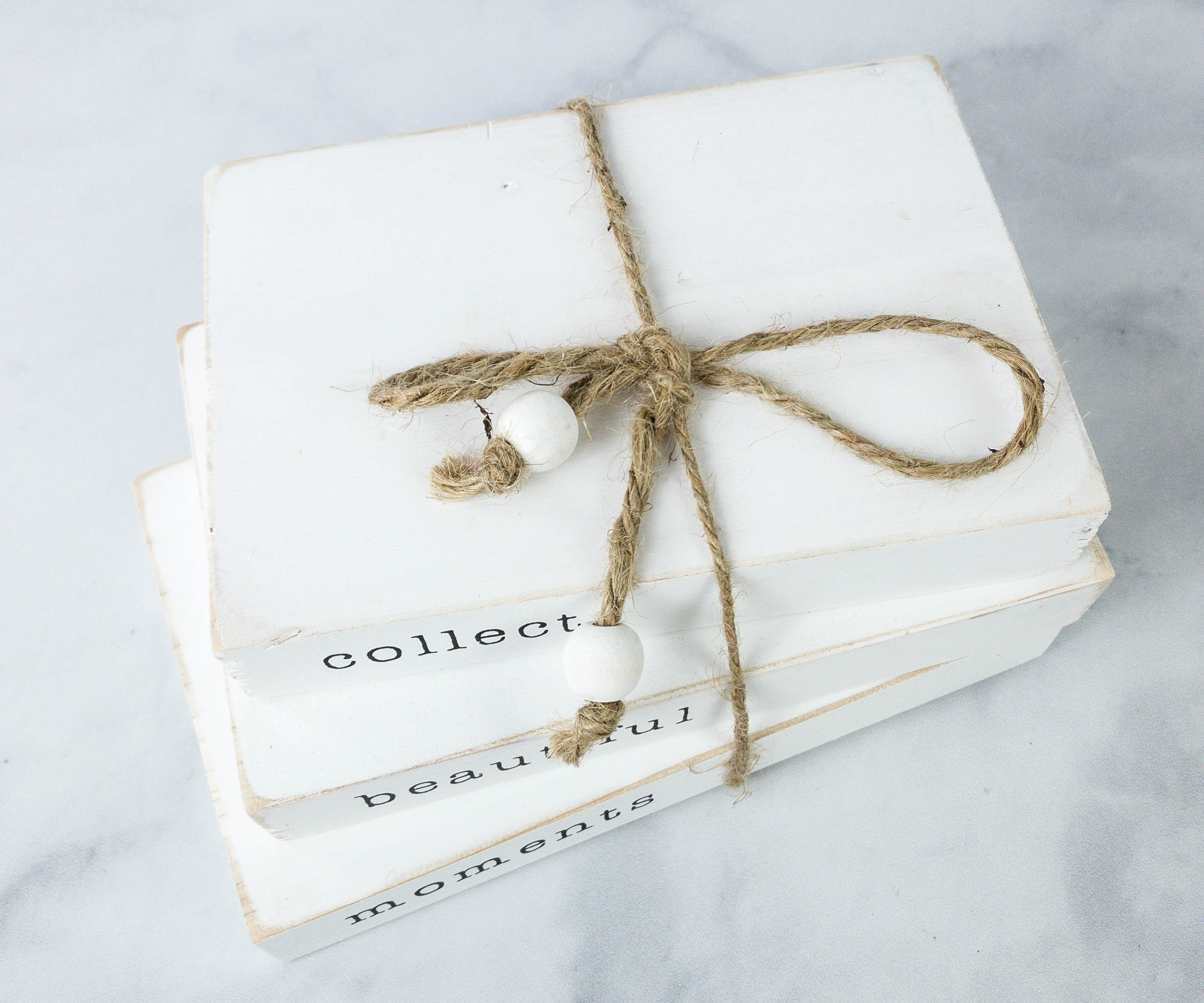 The three blocks come in different sizes. The bottom wood book block with the text "moments" is the largest of the three!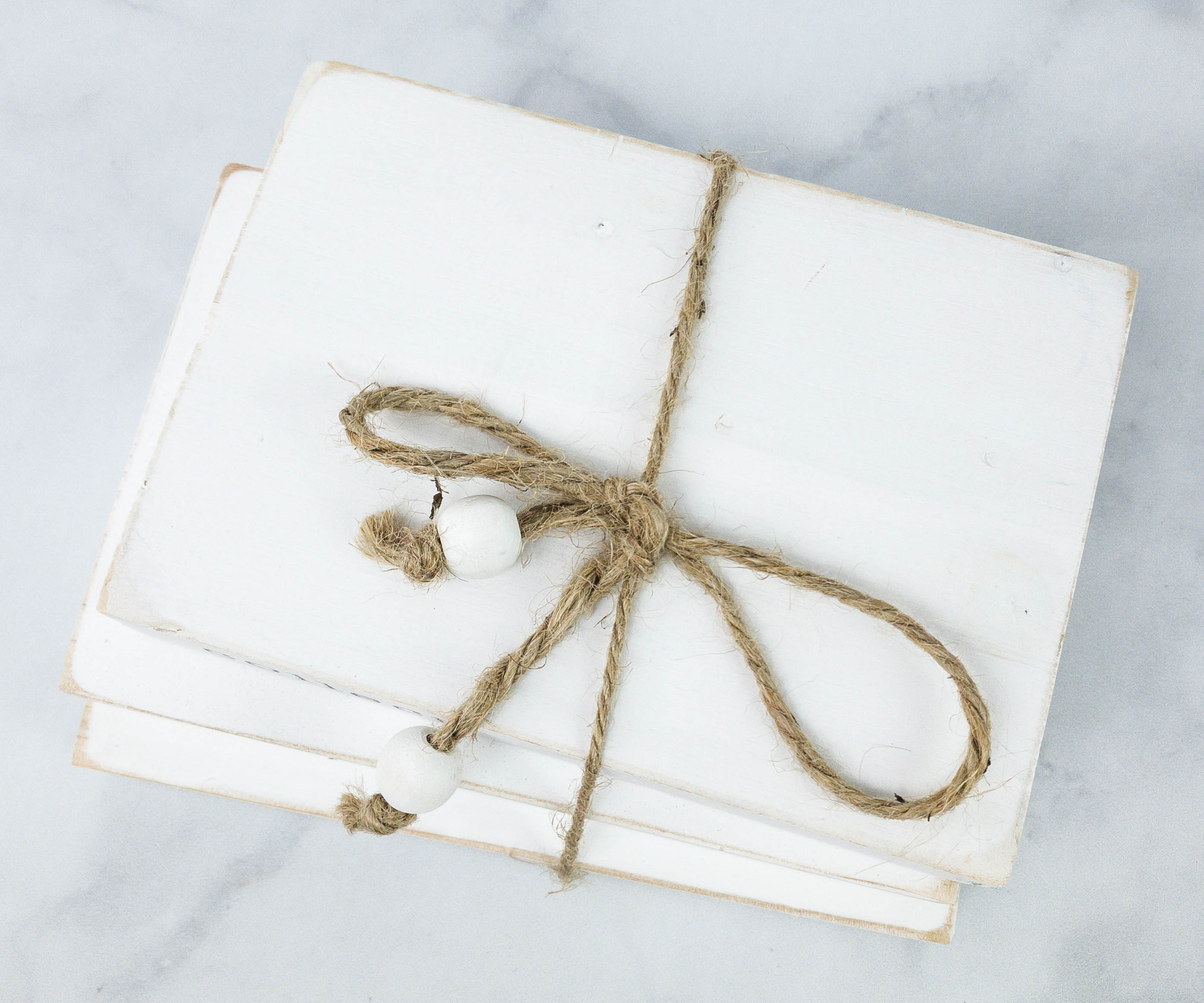 They are also tied together with twine. Both ends of the ribbon have a bead as an added decoration.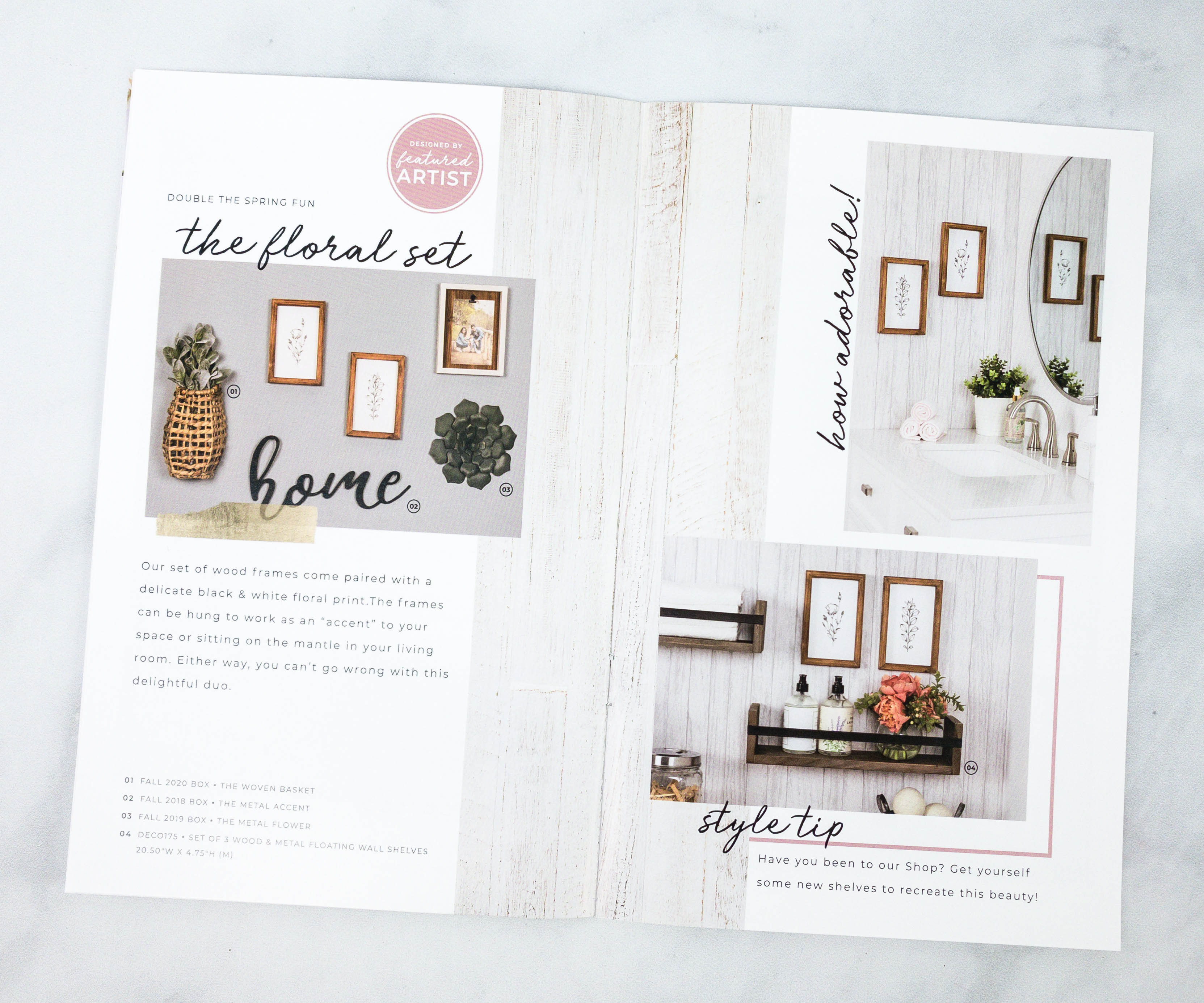 Wood Frame Set. This wood frame set is a great way to style your walls effortlessly!
I love these wood frames! You can position them side by side or mix them with other frames if you already have existing ones in your house.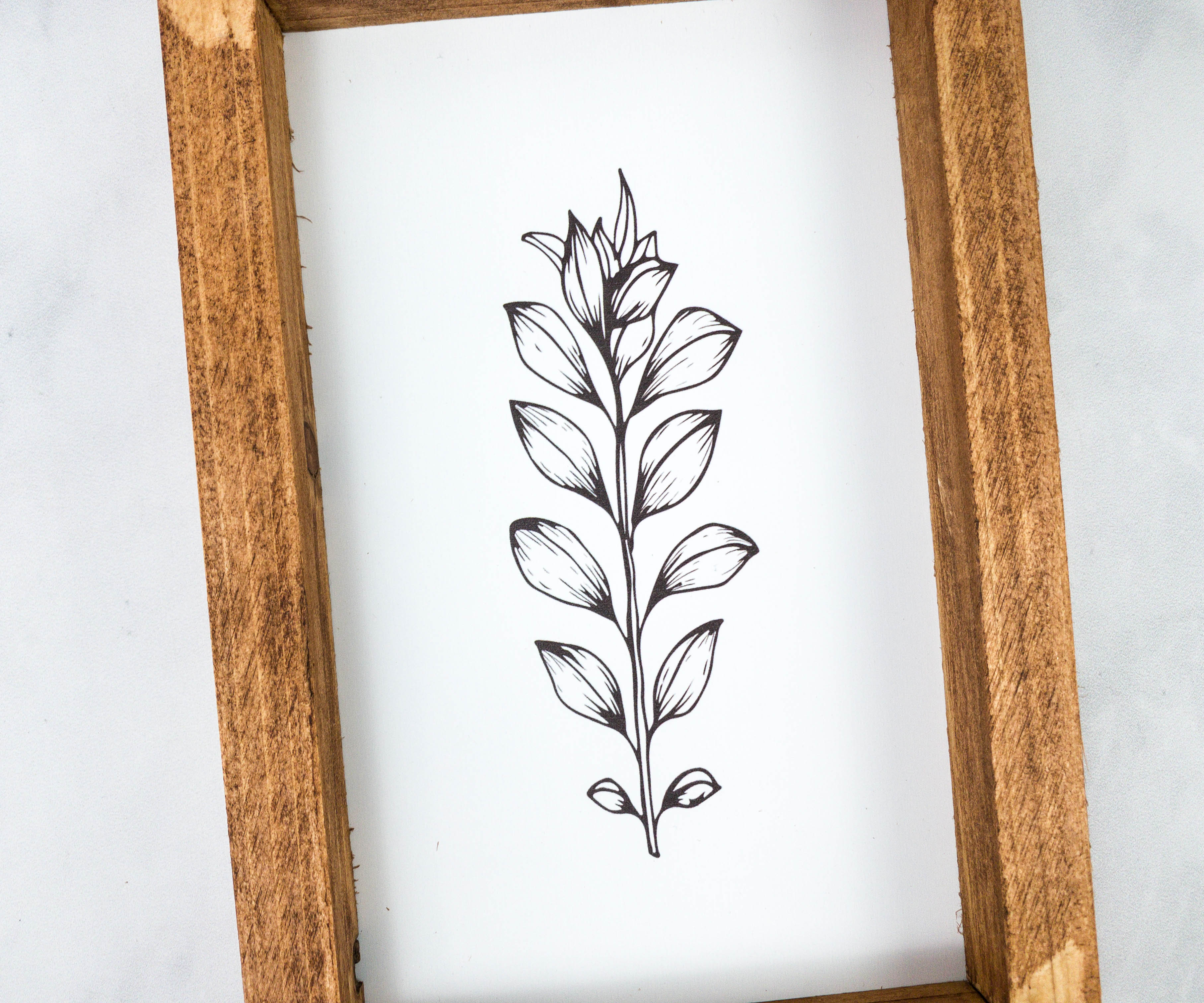 The first frame has foliage artwork in black and white.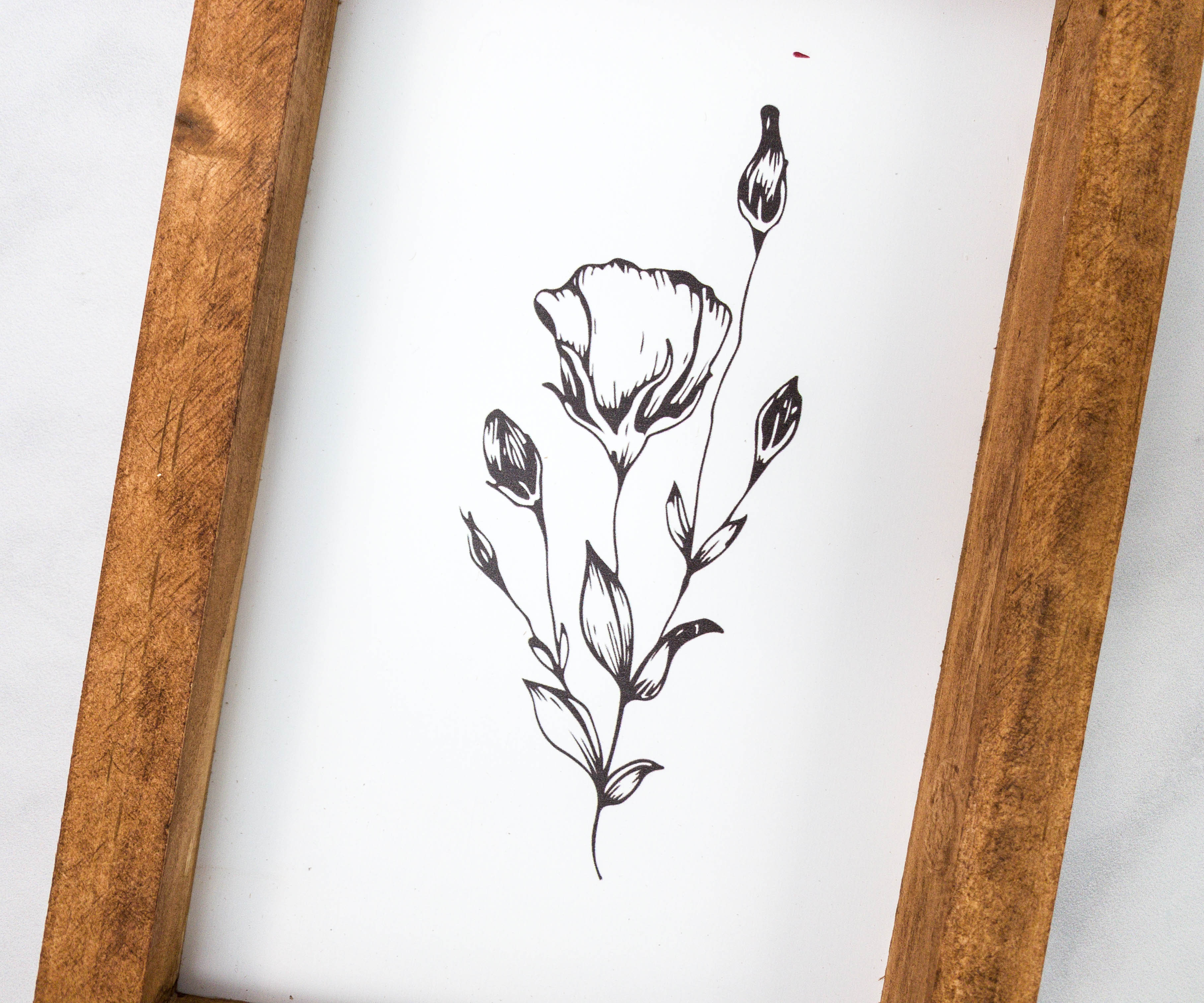 The second one features a blossom, also in black and white. The wood frames are stained, and I love their minimalist designs.
Both frames have sawtooth hooks installed, so you can easily hang them!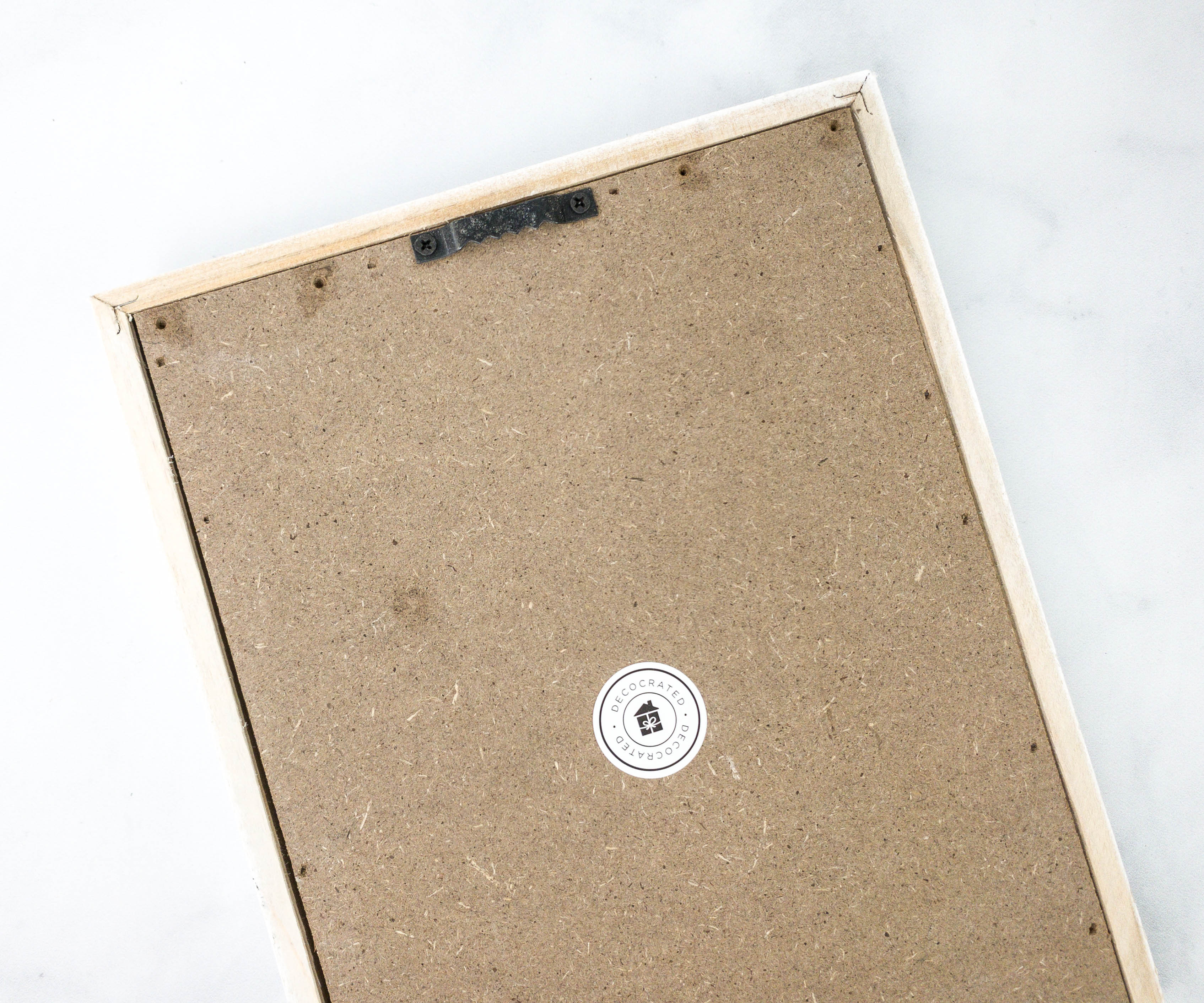 To keep them in place, they are sealed with small nails on the back. There's even a Decocrated sticker on it!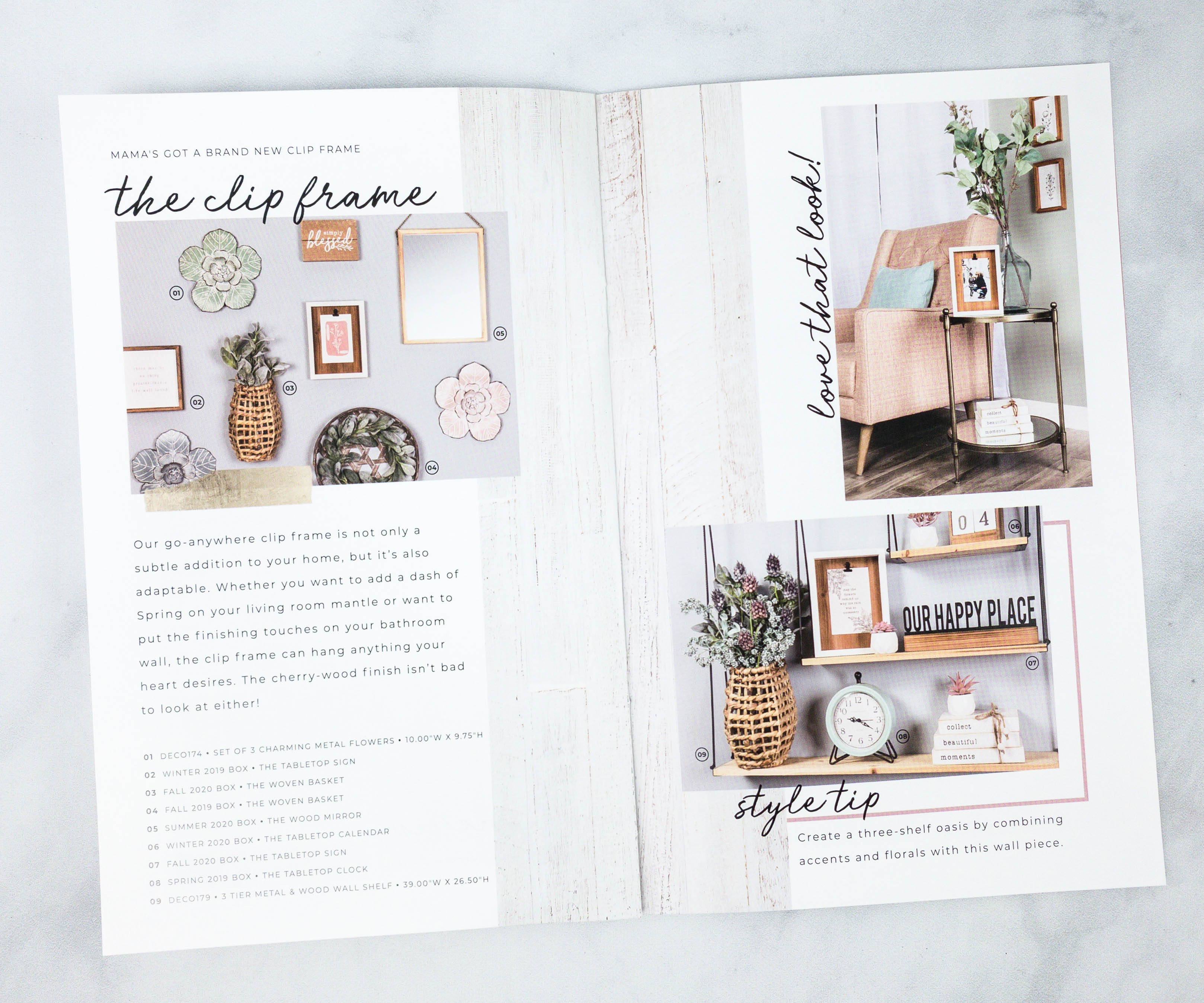 Clip Frame. This item speaks versatility all year long. You can use this whatever season it is to display a photo or an art print!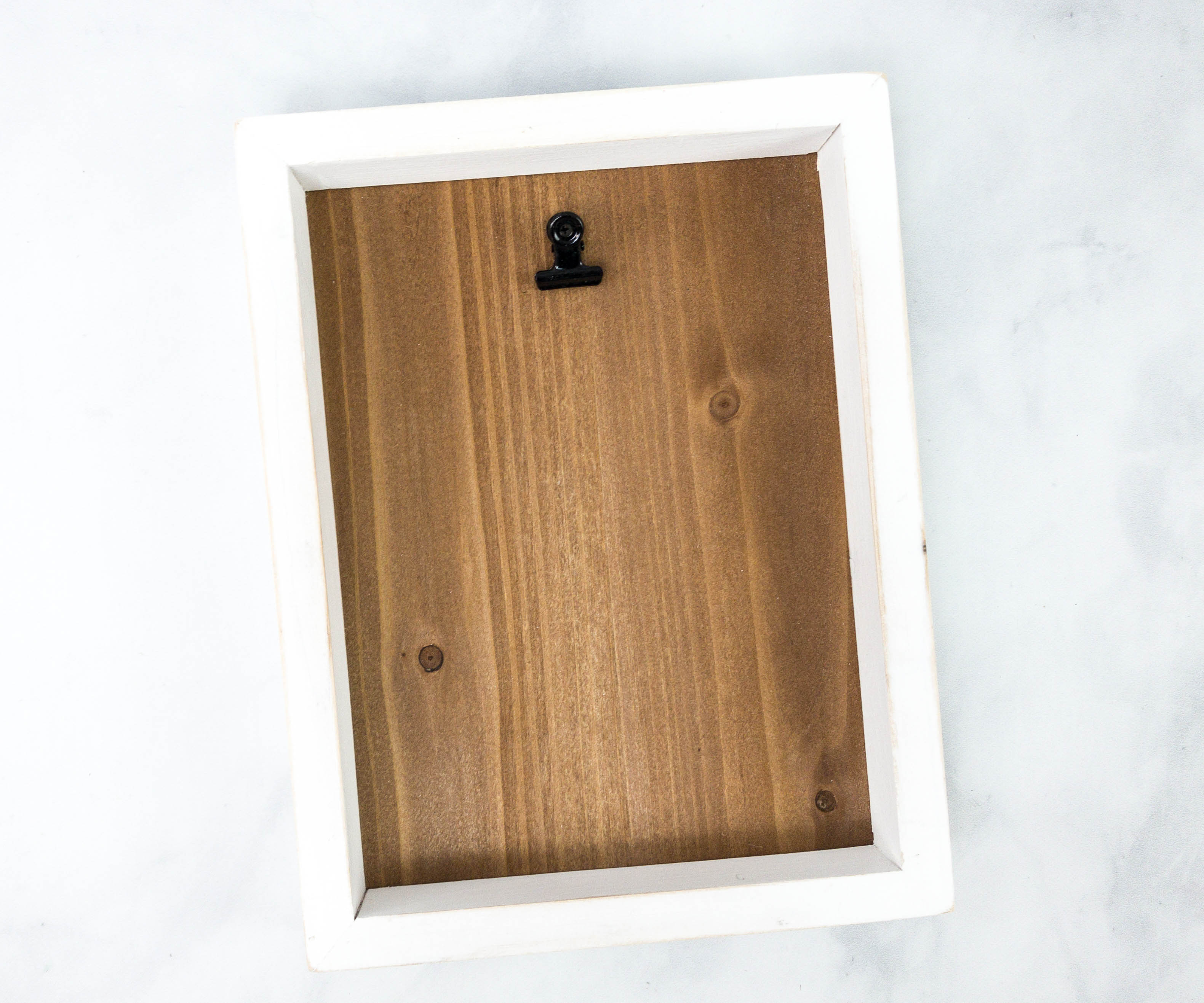 This clip frame is made of wood. The frame is painted in white and has a washed-off finish, while the backing part has a cherry wood finish.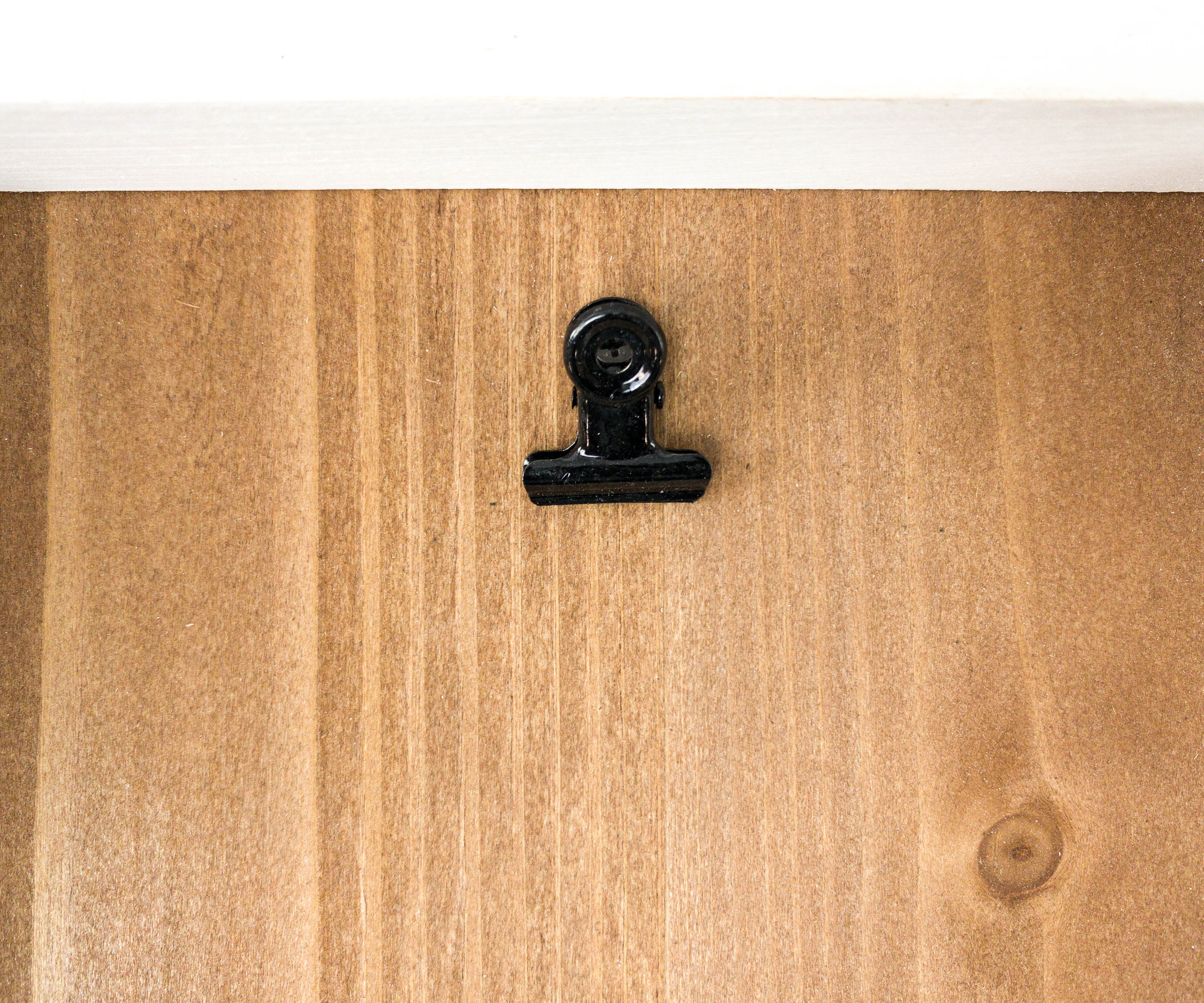 The clip is securely screwed on the backing part. I love its rustic vibe!
You can also clip the art print included in the box to the frame. You can hang it or let it stand on a tabletop or shelf!
Spring is near, and Decocrated provided pretty decor I can use to freshen up our home this season. I love every item in this box, but my favorites would be the trivet tray and the spring planter. There are many ways to style the tray, while the planter is perfect for displaying beautiful spring blooms! Some of the items in the box can even be used beyond spring, that's why I like them. If you're looking for ways to revamp your home at least every quarter, this subscription is a great deal! You'll no longer have to find matching home decor because they've already figured that out for you. Plus, every box includes styling tips to help subscribers decorate!
What do you think of this season's Decocrated box?