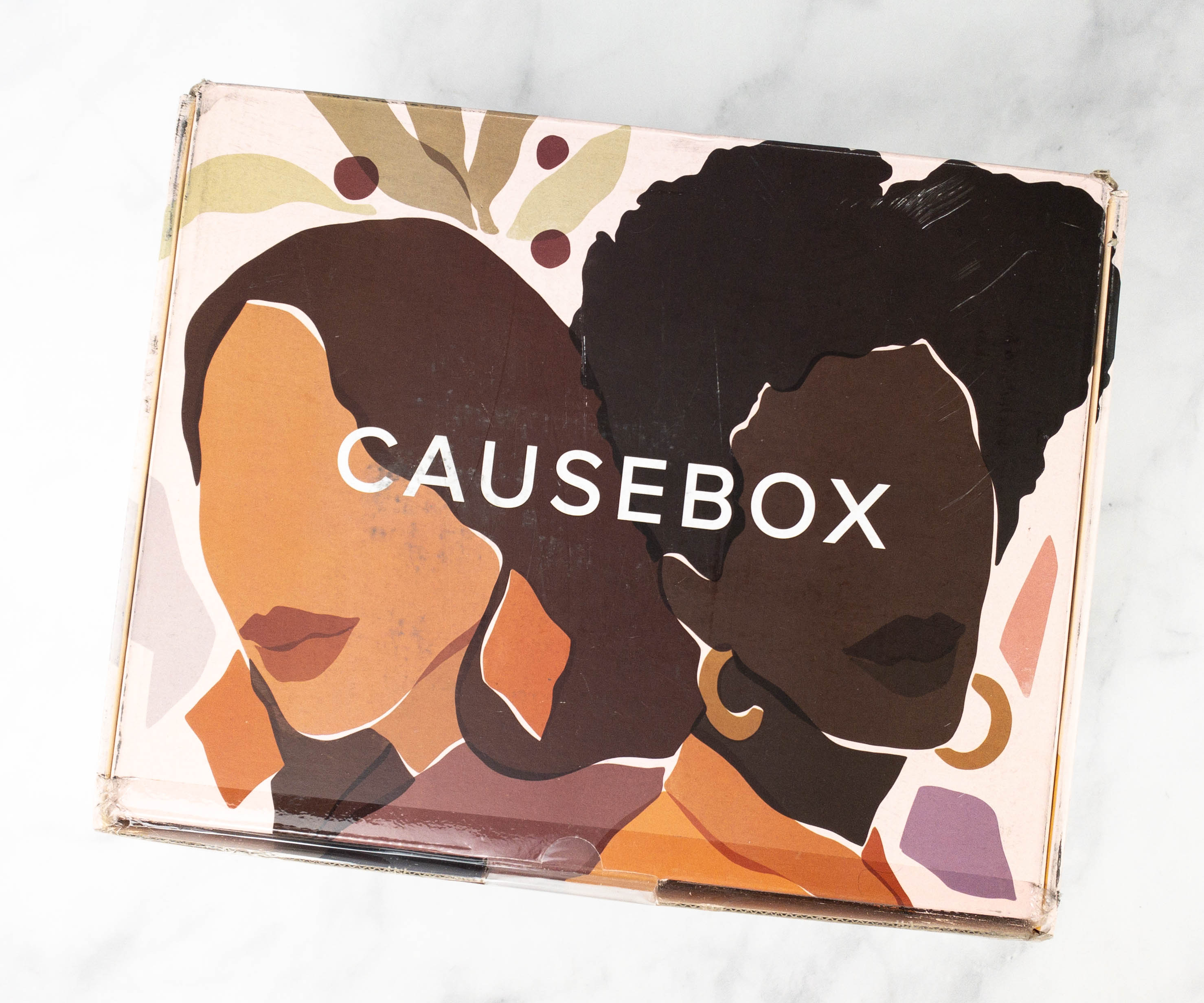 CAUSEBOX is a quarterly subscription box curated with socially conscious products for women. In each box, you'll receive 5-8 seasonal lifestyle products that are focused on ethical and sustainable production, donate a percentage of profits to charity, or aim to inspire and empower others.
DEAL: Save 20% ($10.99) on your first box when you use this link and coupon code WELCOME20! 
The items were wrapped in a thin tissue paper and sealed with a sticker.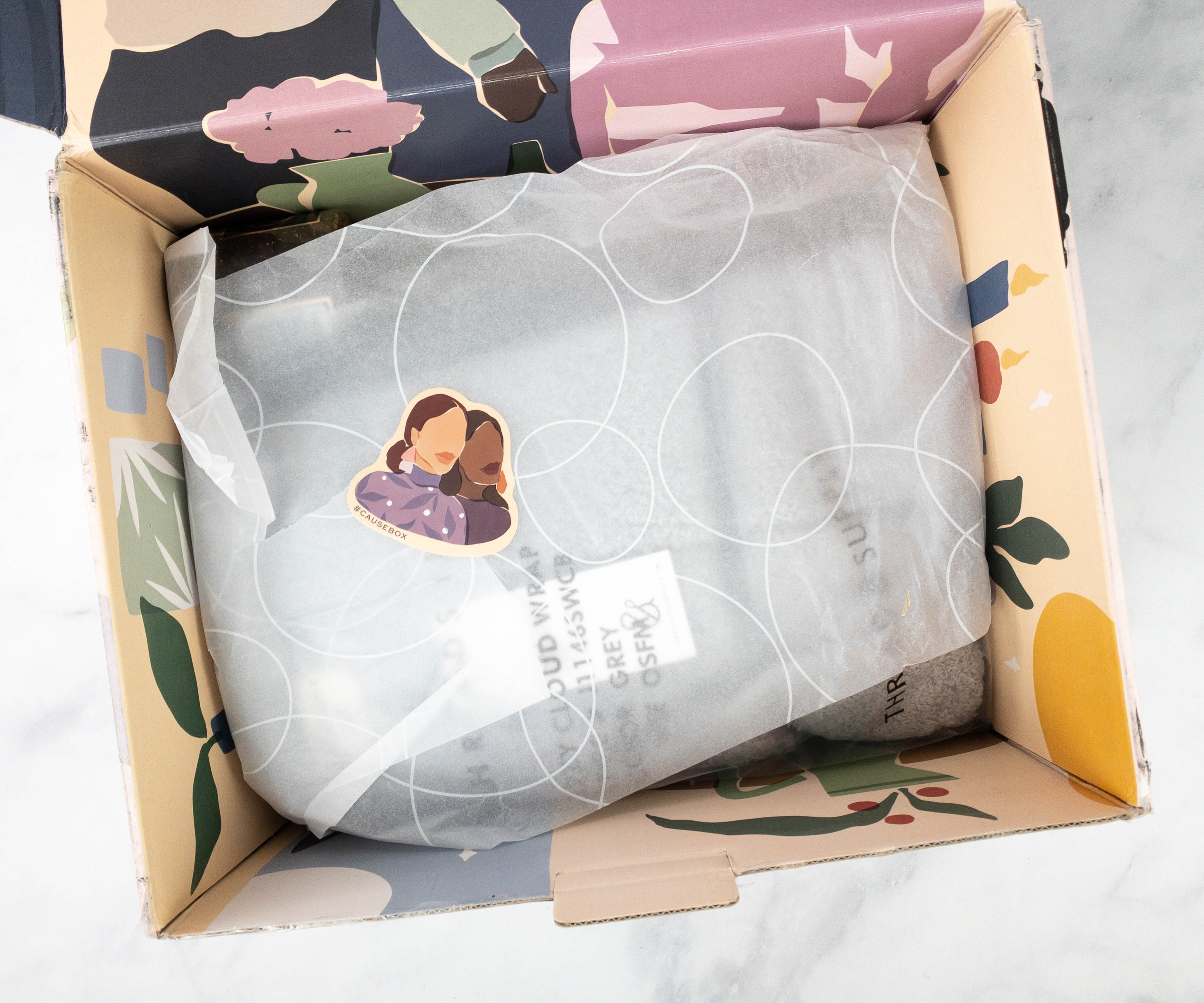 The items were wrapped with thin paper.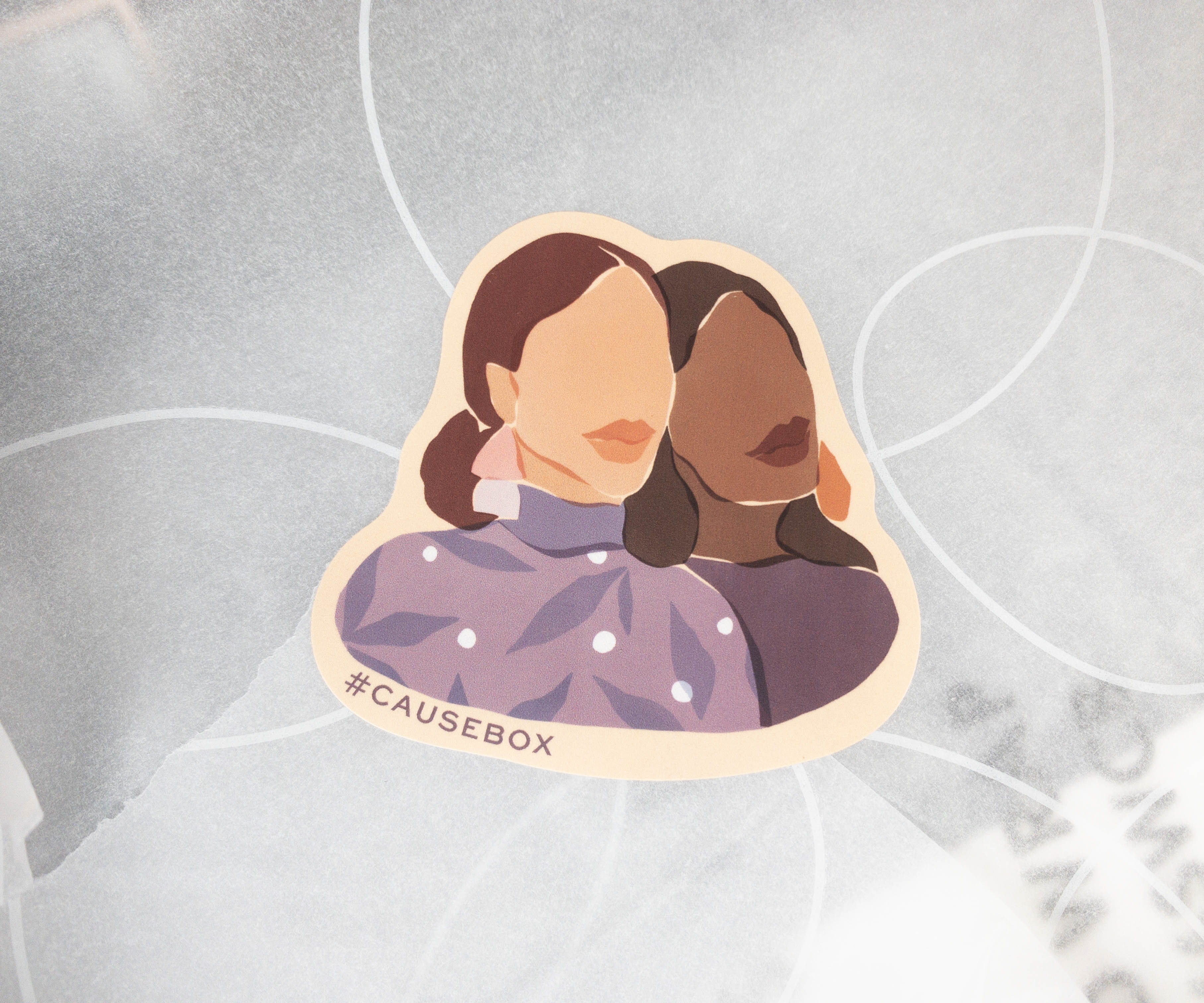 It was also sealed with a CAUSEBOX sticker.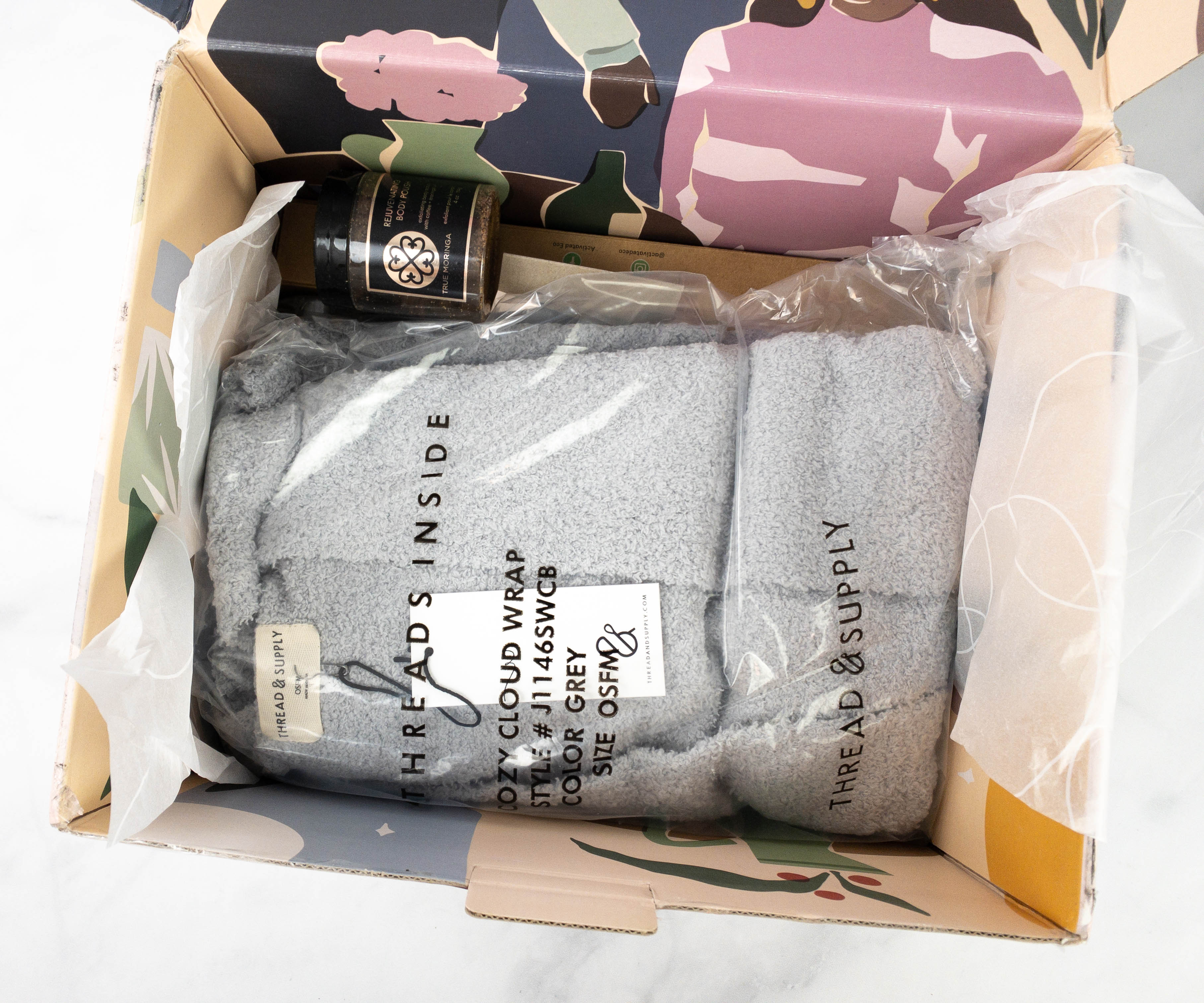 Some of the items came in individual plastic packaging.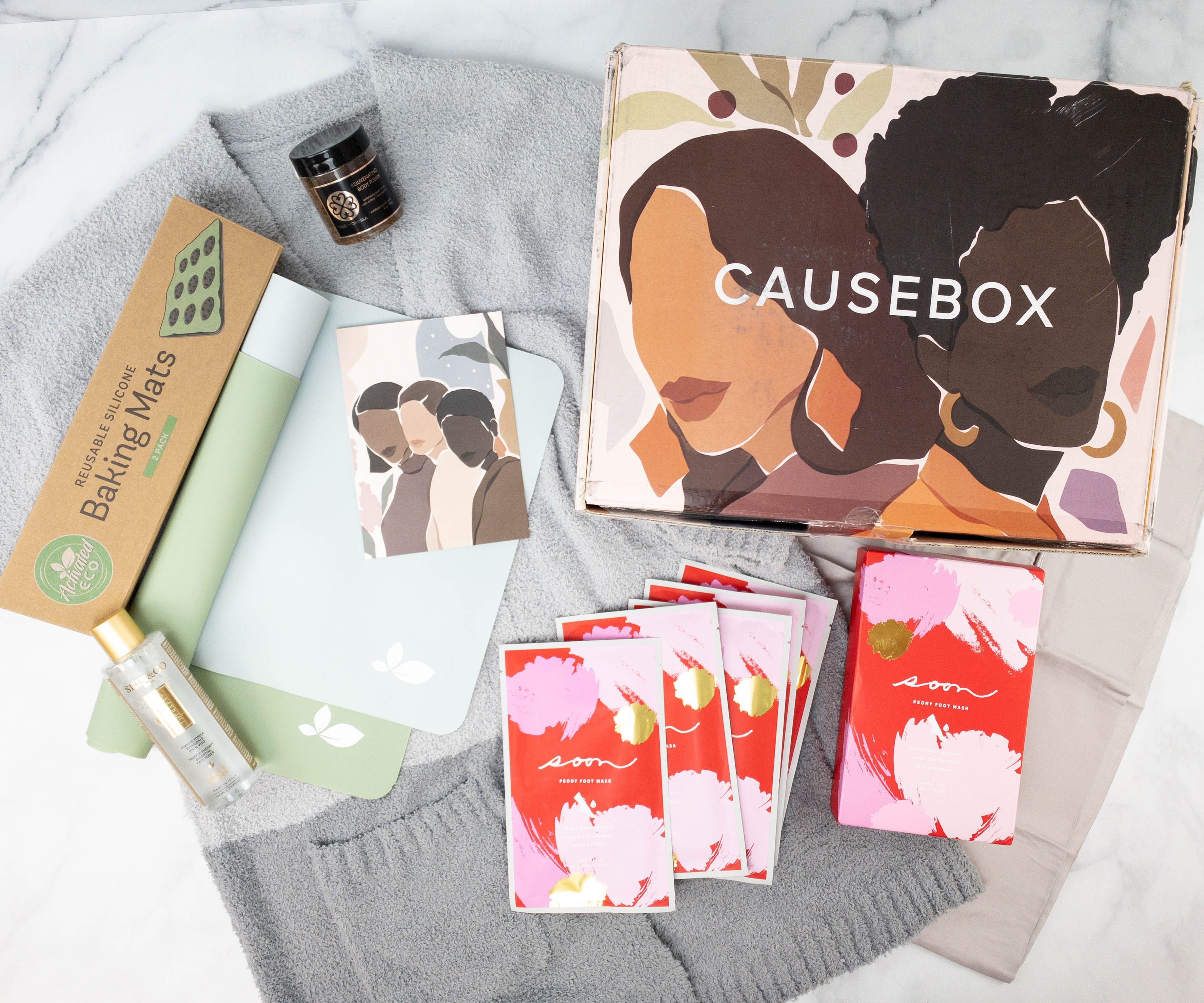 Everything in the Winter 2021 box!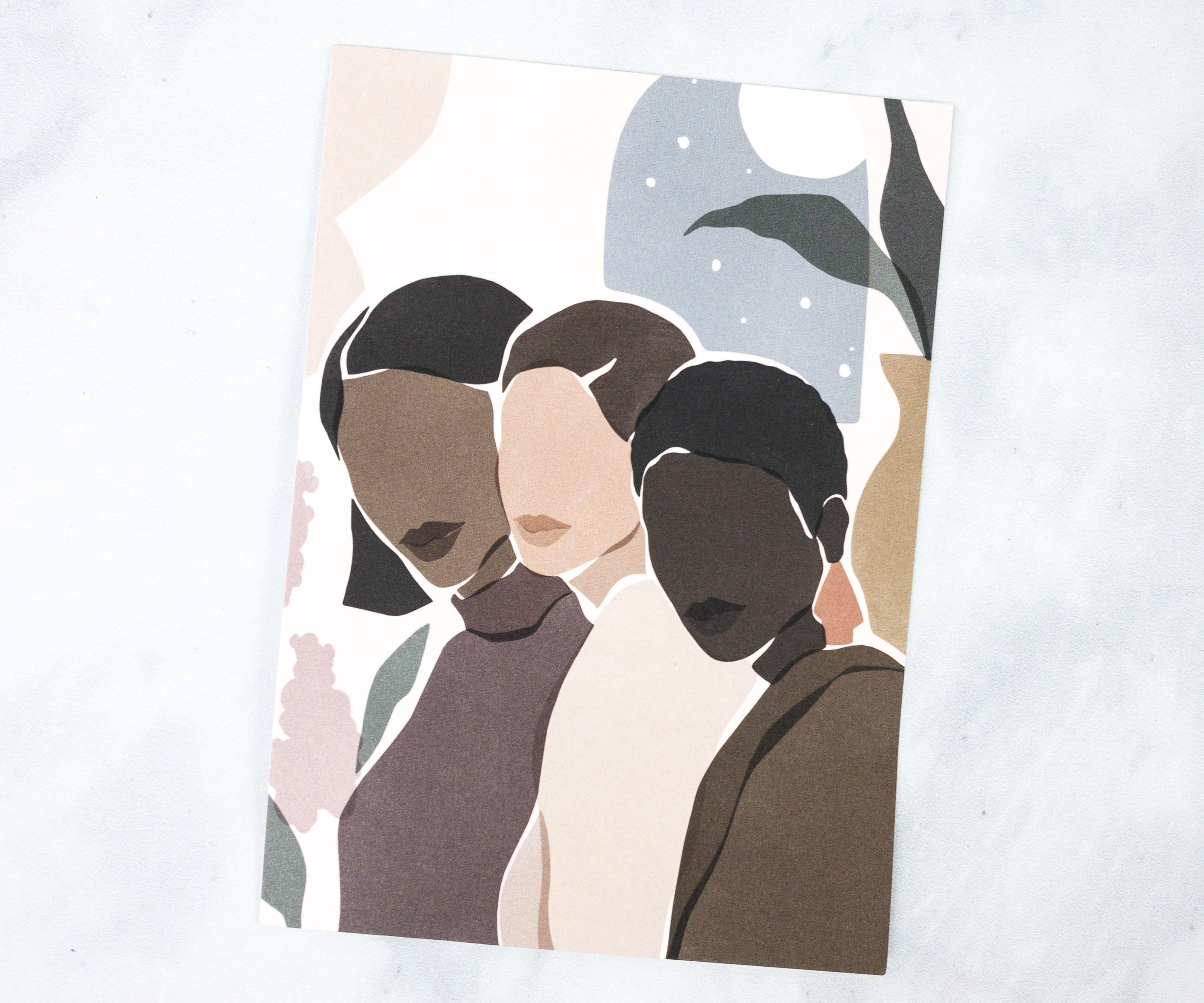 Postcard. The featured postcard is designed by Sacré Frangine. It features warm colors abundant during the winter season. I like how this postcard is in tune with the box's theme and I think all the details are wonderfully thought out and executed.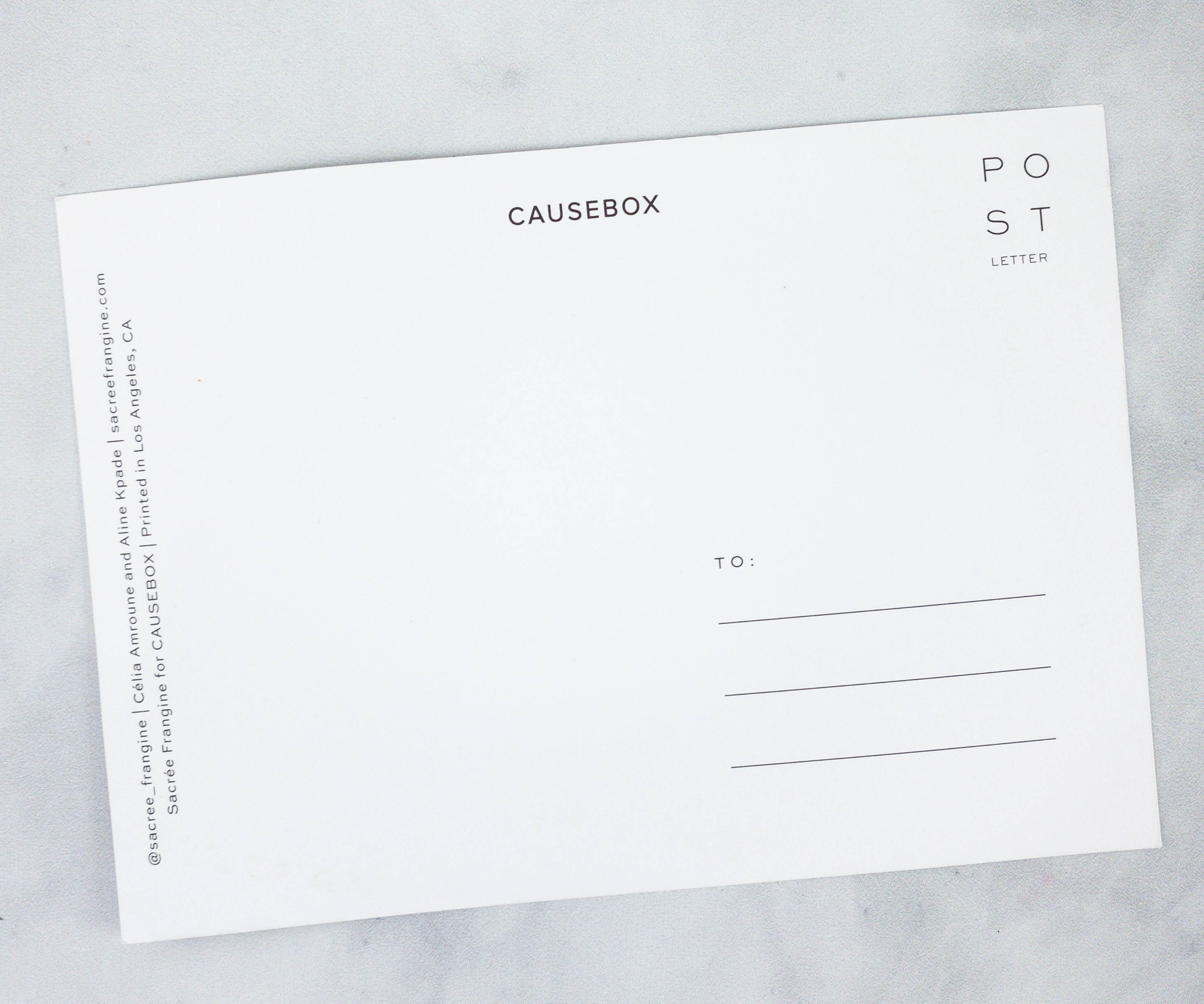 The card was printed in Los Angeles, California. At the back, it has enough space for notes and the receiver's information.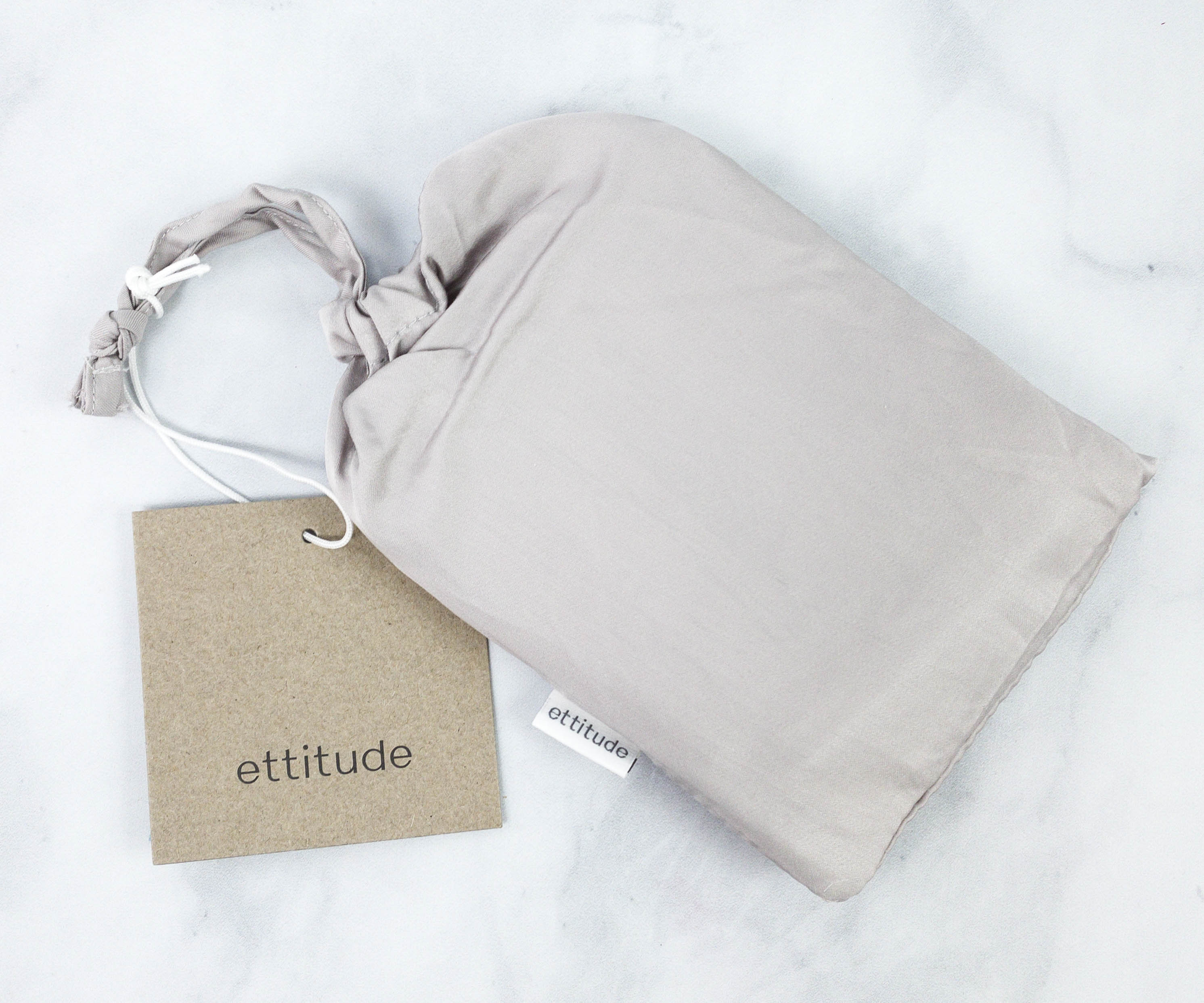 Ettitude Bamboo Charcoal Pillowcase. Annual members got to choose between Ettitude Pillowcase OR Maggie's Organics Heathered Slouchy Socks. I chose the pillowcase because I like its minimalist look and its luxurious feel!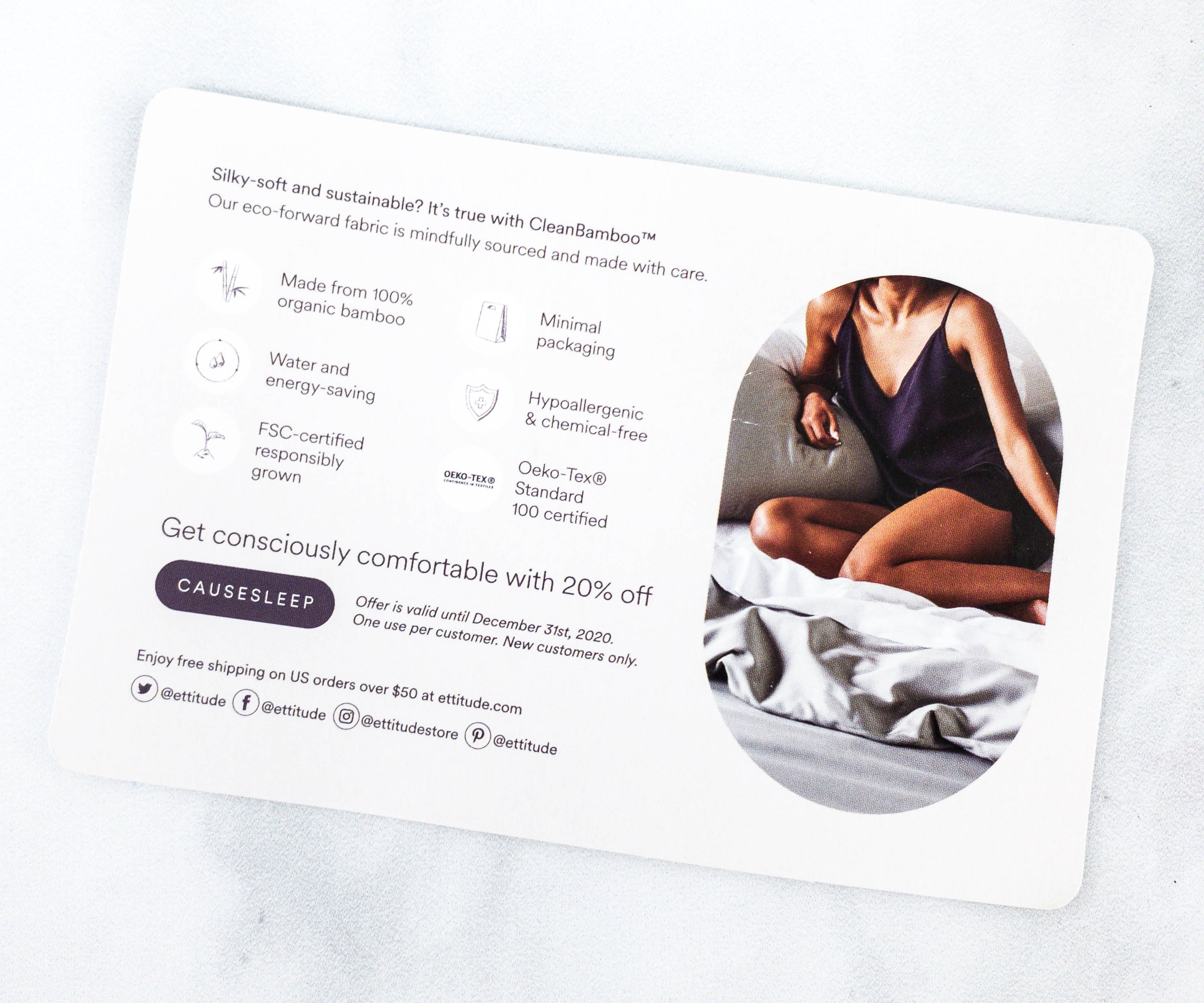 It came with a card that has a 20% off coupon code for new customers, which can be used on Ettitude's website!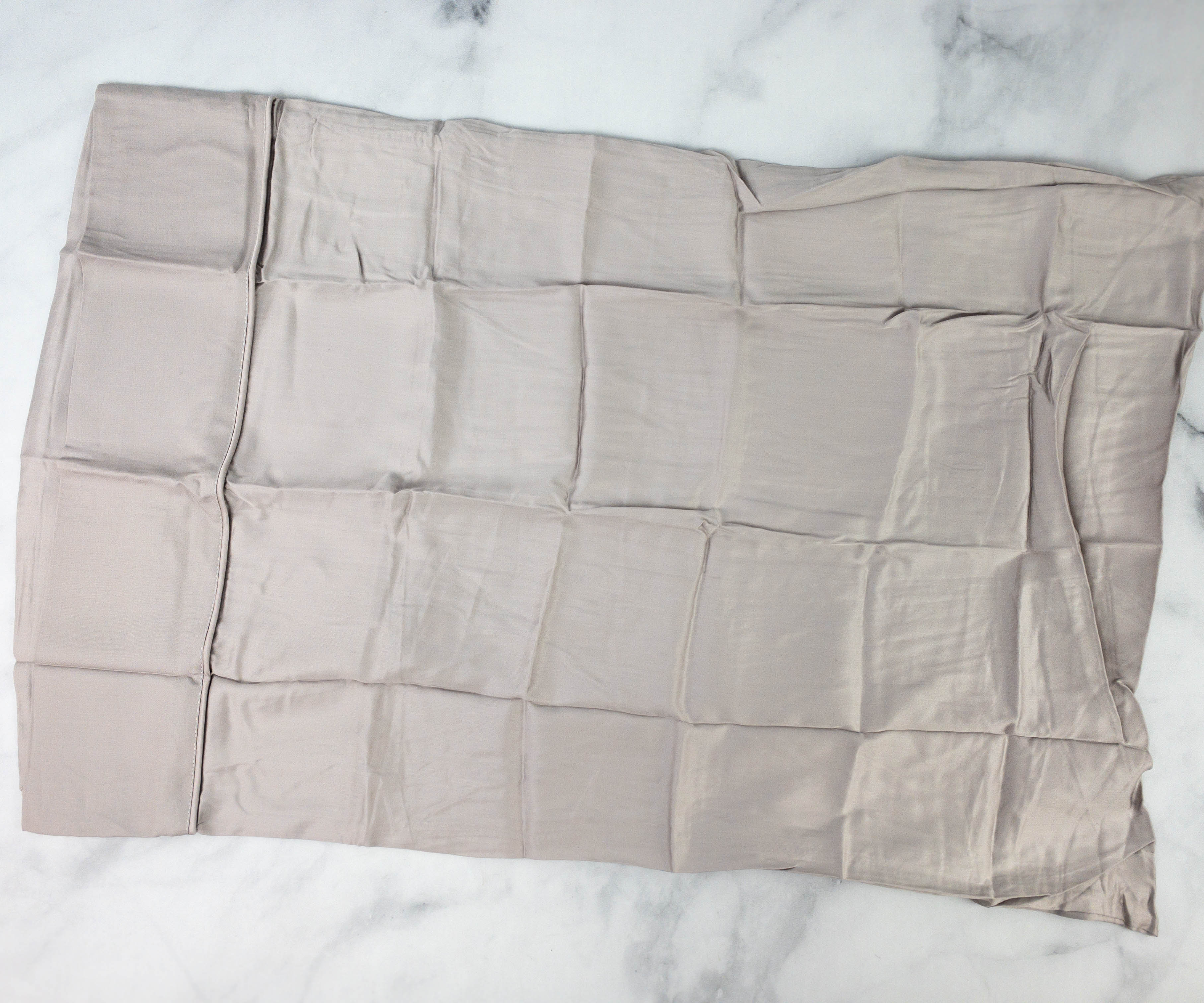 This unique pillowcase is antimicrobial and anti-bacterial. The breathable weaves also provide a cooling effect for a good night's sleep. Another thing to like about it is that it's made by a company that reuses 98% of its water in future production cycles!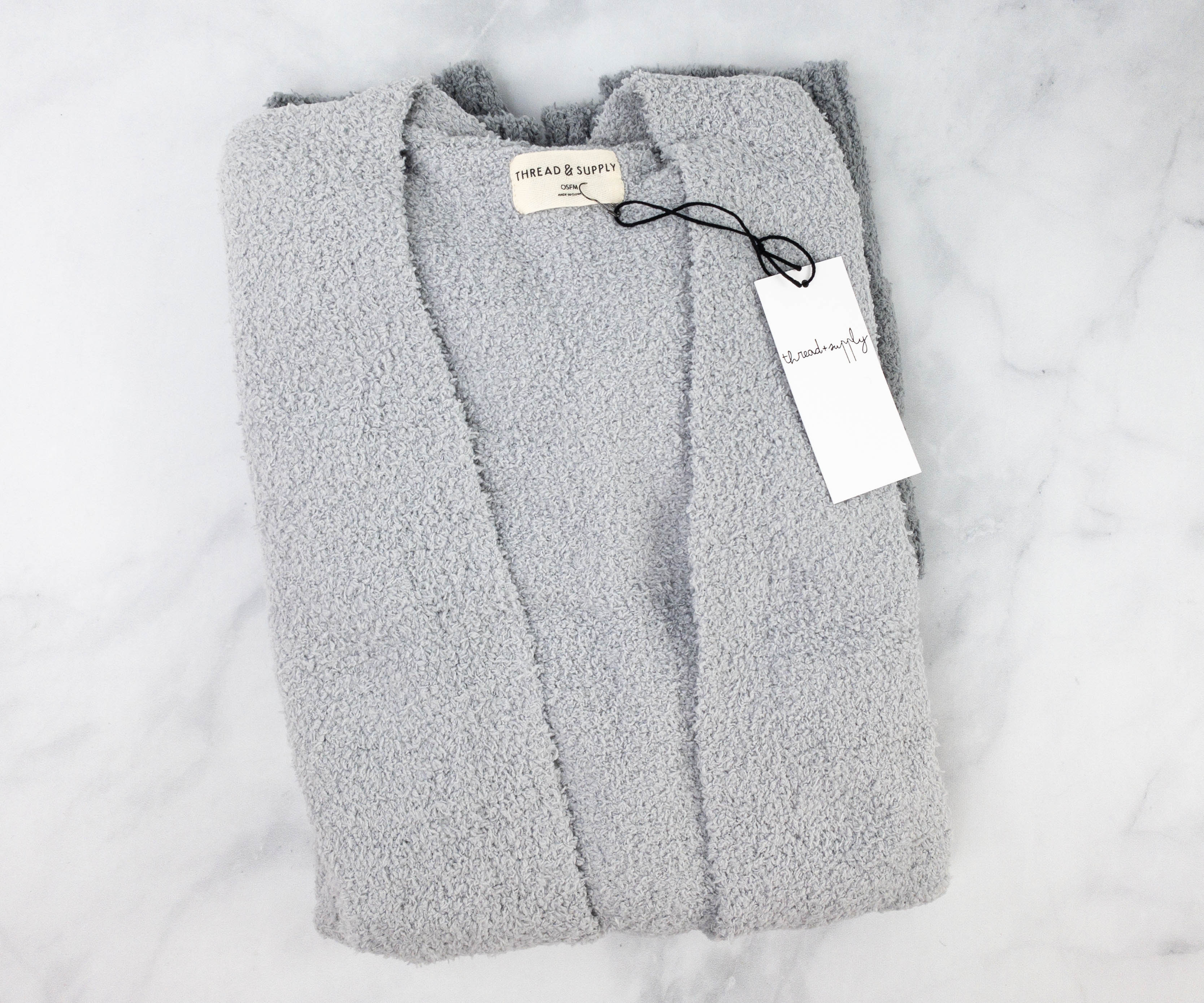 Thread & Supply Cozy Cloud Wrap. Subscribers received either this or the ROSE & FITZGERALD Brushed Gold Kettle. I was originally going for the kettle but because I thought I would never use it, I caved and opted for this one. Now I'm having a bit of a FOMO moment because I realized that I could've used that to water the plants. Oh well, this is still a good pick since the item stayed true to its name, and I've heard of quality issues with the kettle. This cardigan is soft like clouds, keeping me cozy all night or all day long!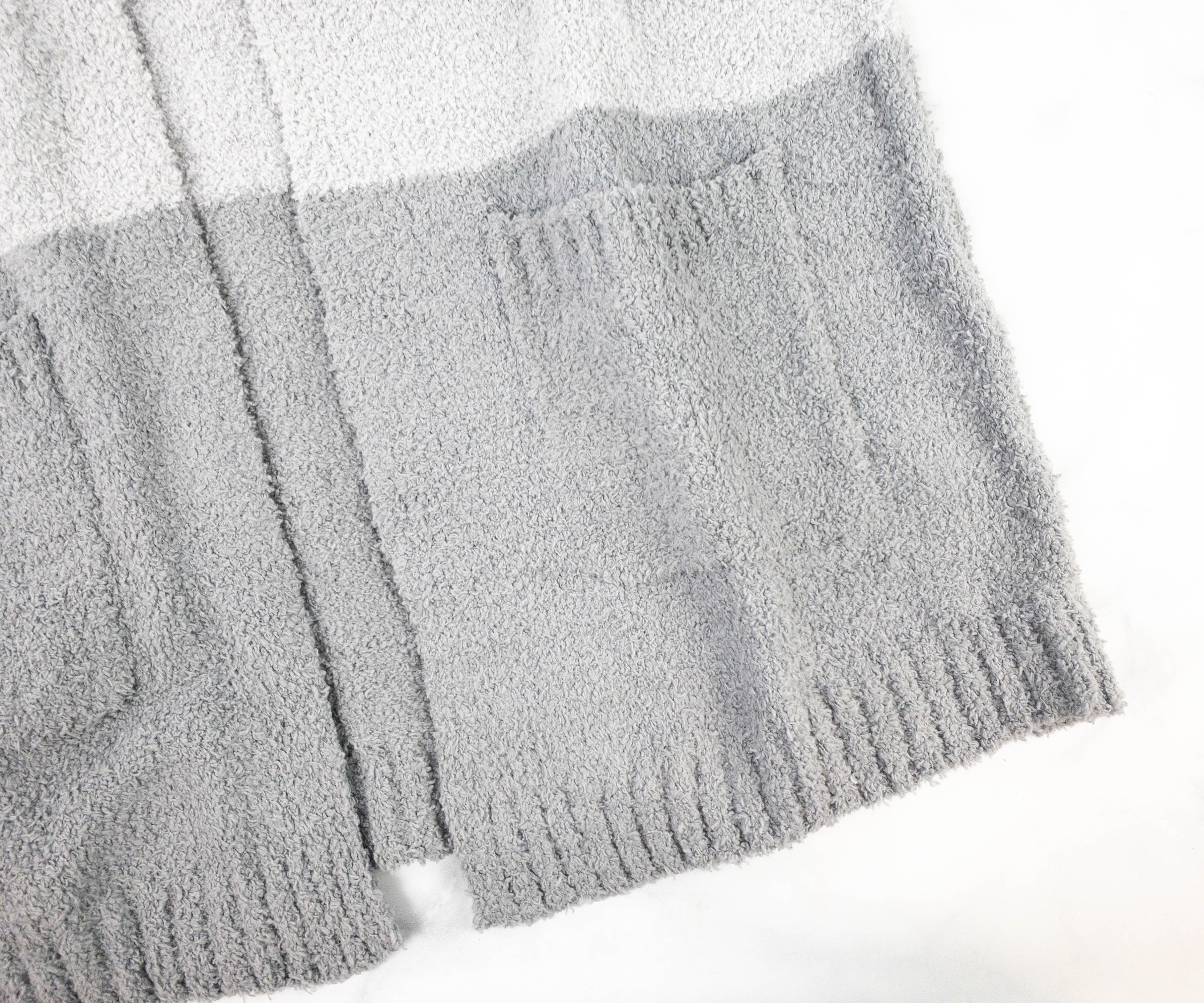 I like that it has two front pockets where I can slip my hands when it's extra cold.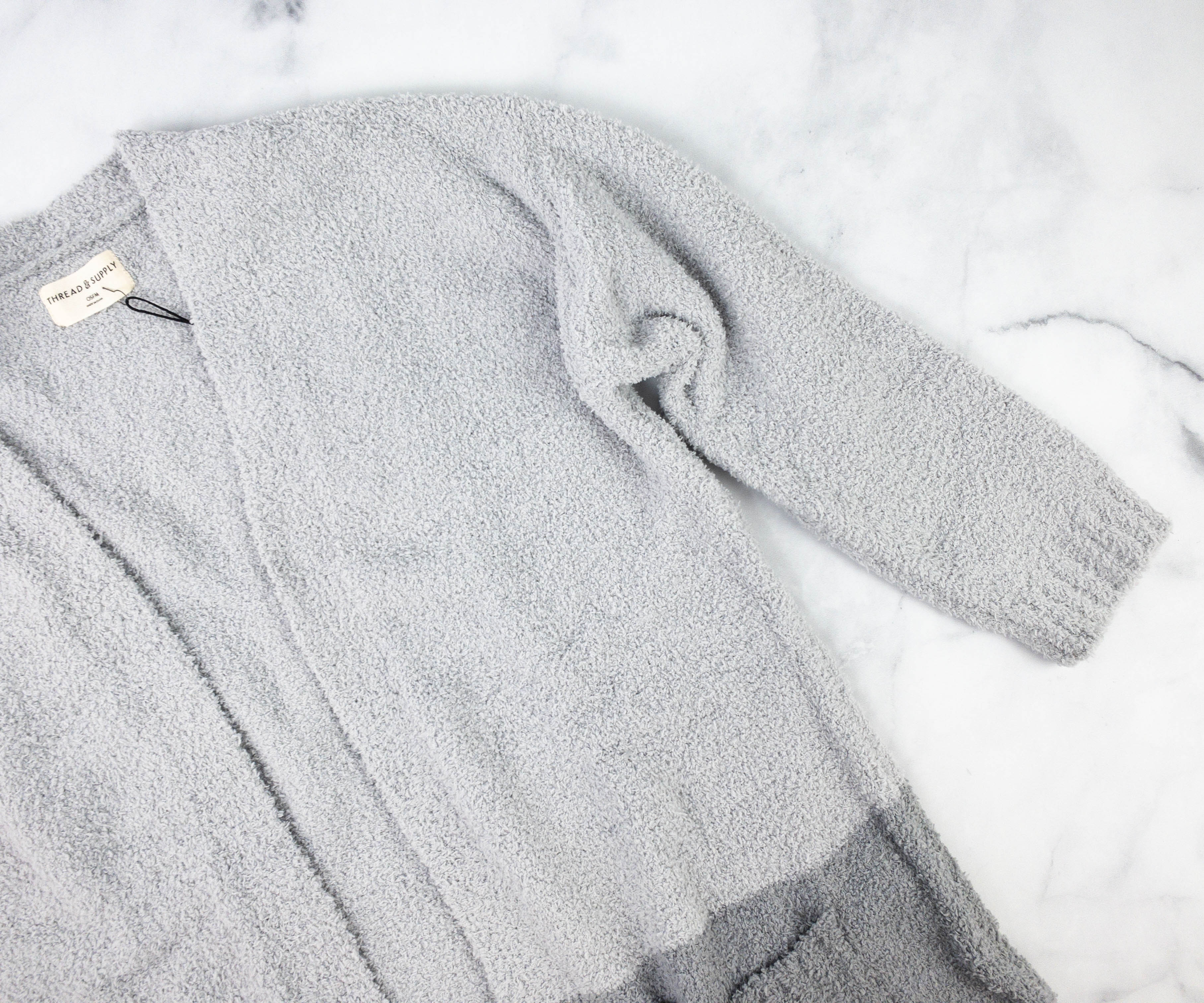 The arm holes are cuffed, which adds a dash of style to the whole piece.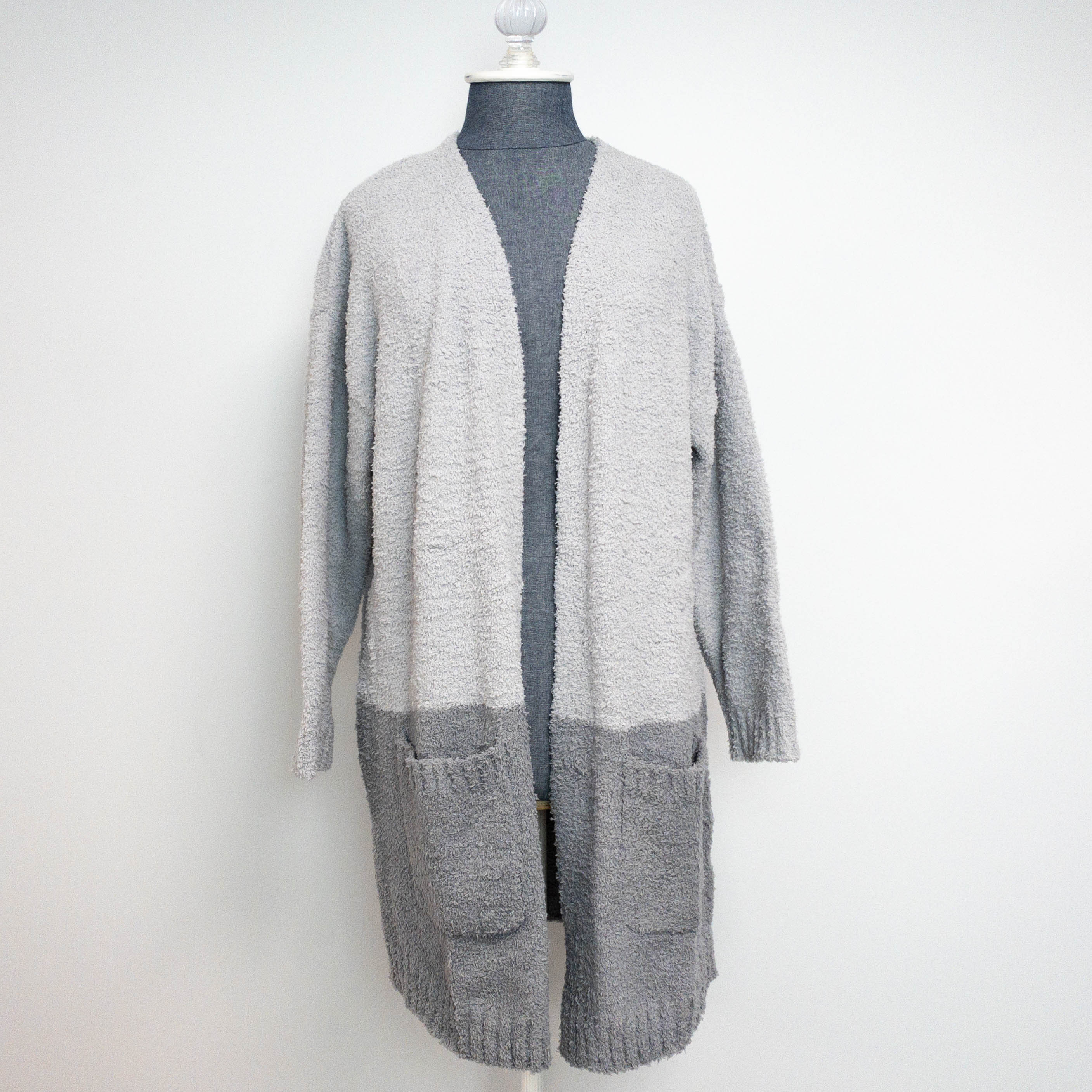 This is a versatile piece that deserves to be a winter staple in my wardrobe. It keeps me warm and it looks great whether on top of my favorite jeans and t-shirt combo or even with blouses and leggings!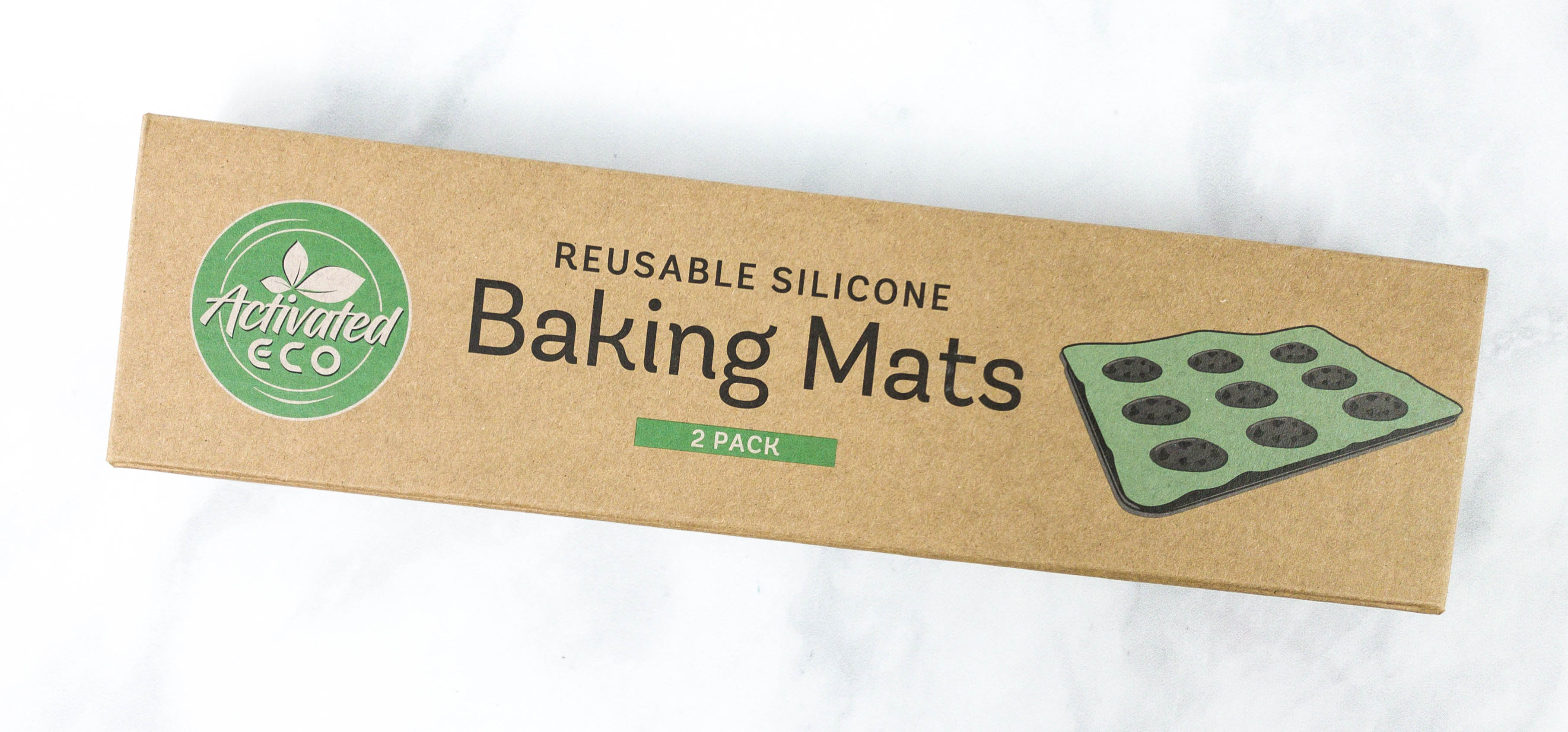 Activated ECO Reusable Silicone Baking Mats ($19.33) Subscribers will receive either these baking mats or Boon Supply Reusable Zip Pouches. I picked the baking mats and they came in their own box packaging.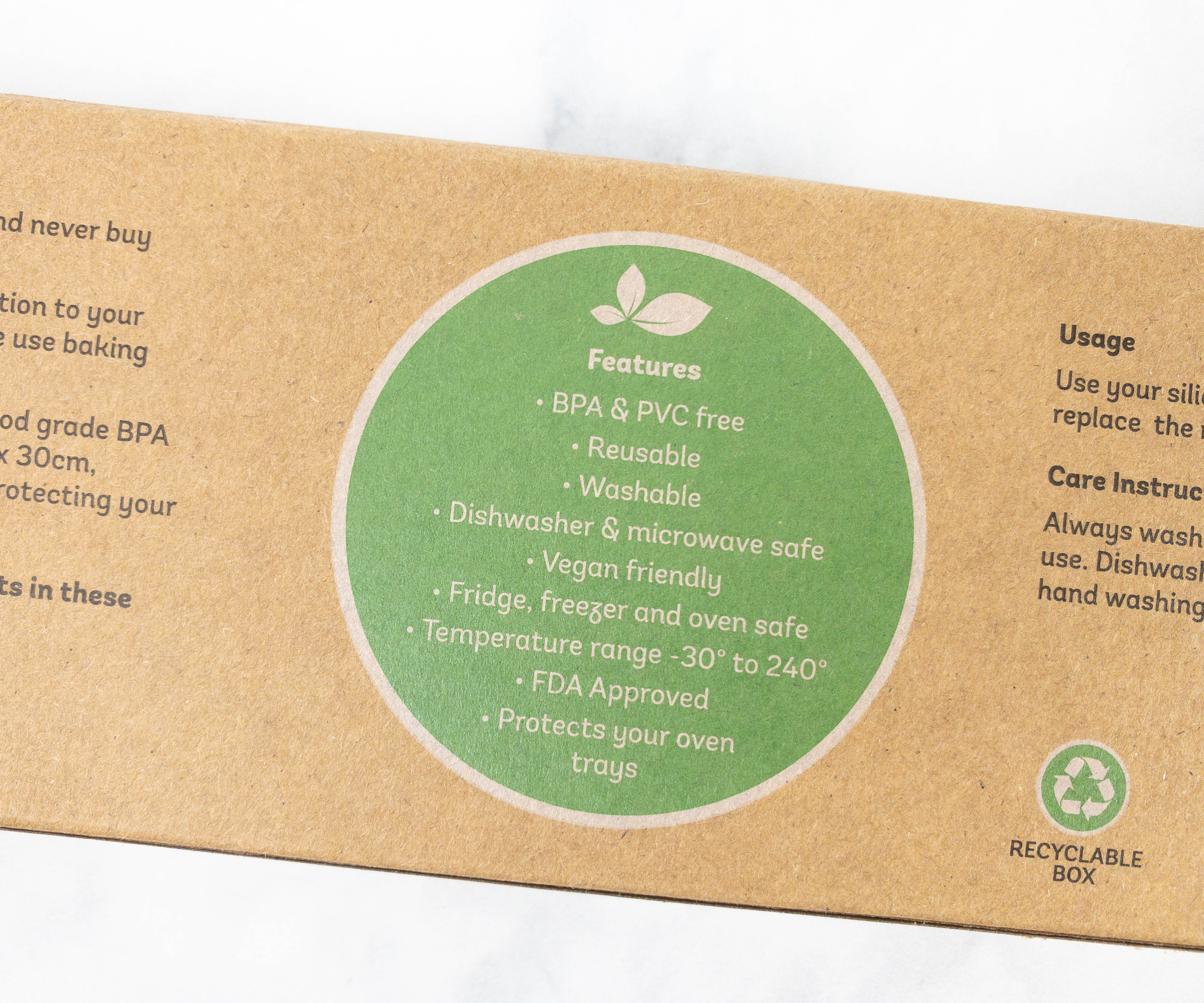 My kids and I love to try our hand in baking so this will be a nice tool to have in our kitchen! Those temps are in celsius so these mats are good to about 450 F.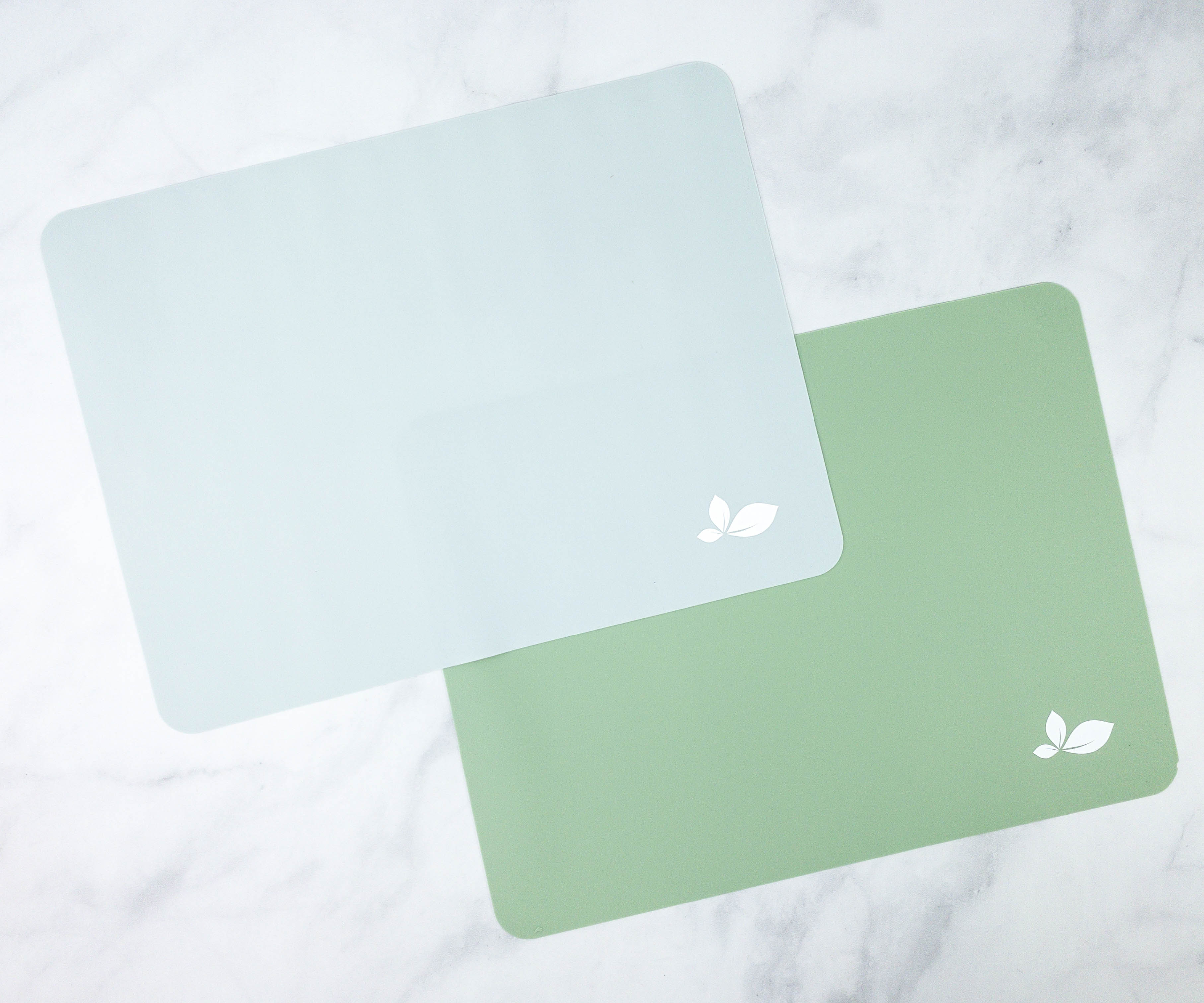 The baking sheets are reusable and they are BPA and PVC free as well! One of them is light blue, and the other is green. If you're looking for an eco-friendly alternative to aluminum foil or parchment paper, these are a good fit! They can be used in the oven and microwave, and even in the fridge or the freezer. The sheets are dishwasher safe as well!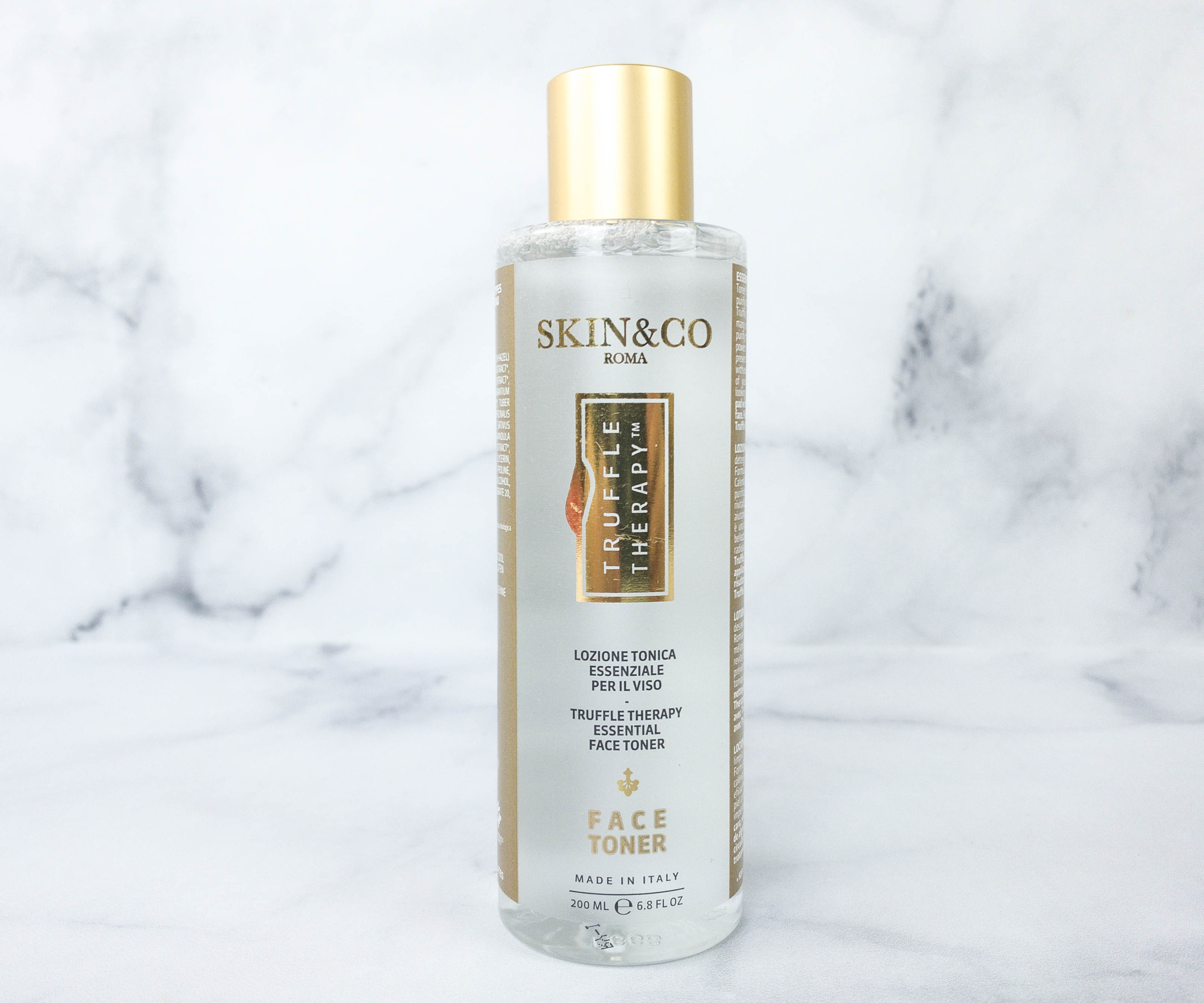 Skin & Co Roma Truffle Therapy Face Toner ($30) It's a facial toner infused with a high concentration of black winter truffle, a known powerful antioxidant that helps reverse and prevent damages on the skin caused by free radicals. Other key ingredients are witch hazel and sage, which help clear out impurities from the skin without drying it out. It's ideally applied using a cotton round or a reusable round, focusing on your t-zone, forehead, and other problem areas. The toner is lightweight and didn't cause sting on my skin either!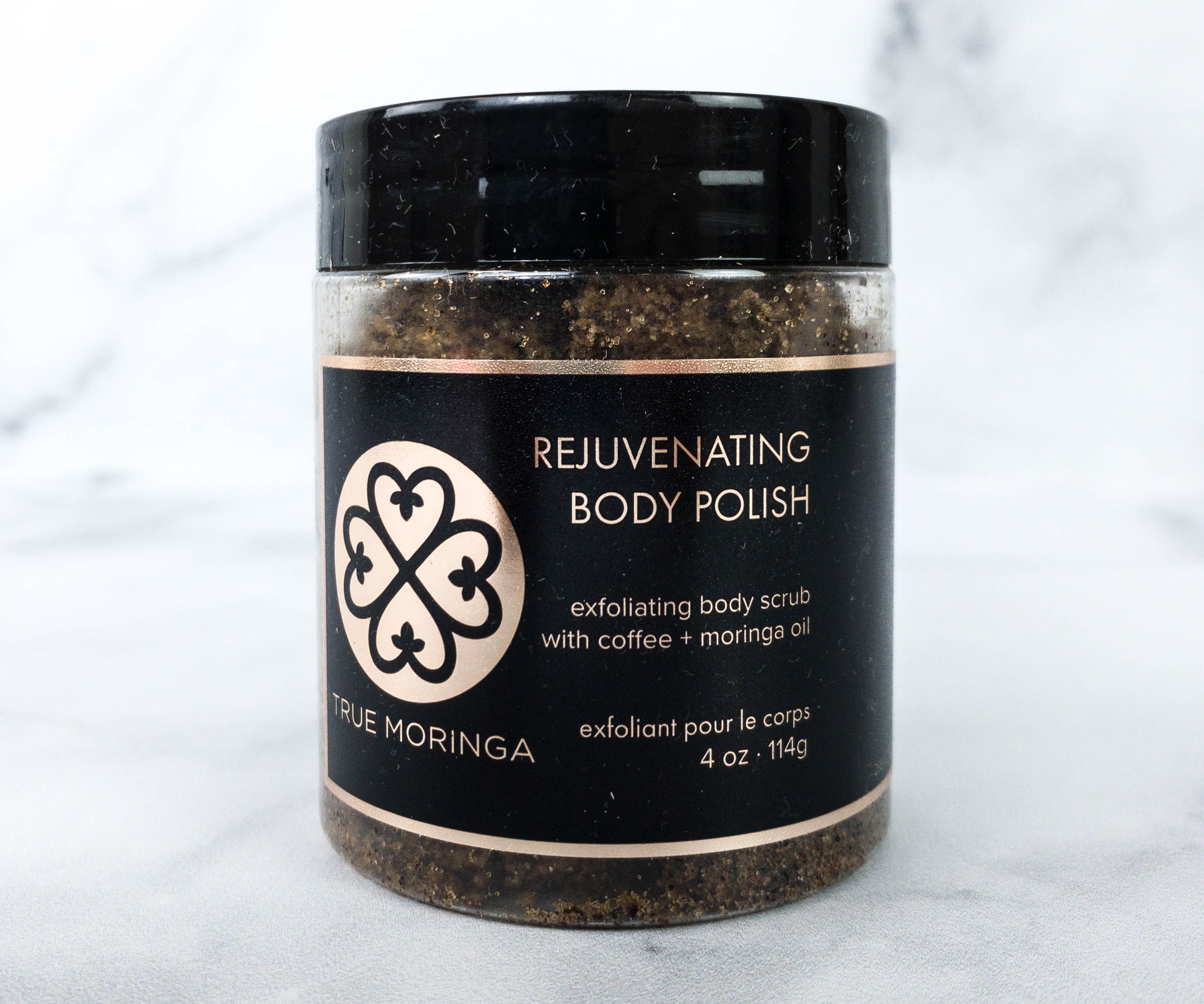 Rejuvenating Body Polish Exfoliating Body Scrub with Coffee + Moringa Oil ($34) Annual subscribers were able to choose among this scrub, the Zeal Living Marble Geo Coasters, and the Sanctuary Project Thick Gold Hoops. I chose the body scrub because it promises to help revive dull skin. The smell of Nicaraguan coffee beans mixed with sugar awakens the senses and makes the skin look brighter!
It also contains moringa which is known to stimulate cell division and growth as well as provide anti-aging benefits. This scrub gently exfoliates to remove dead and dry skin cells, and also firms up and tightens the skin. It even provides hydration so you get that soft and rejuvenated vibrant complexion after use.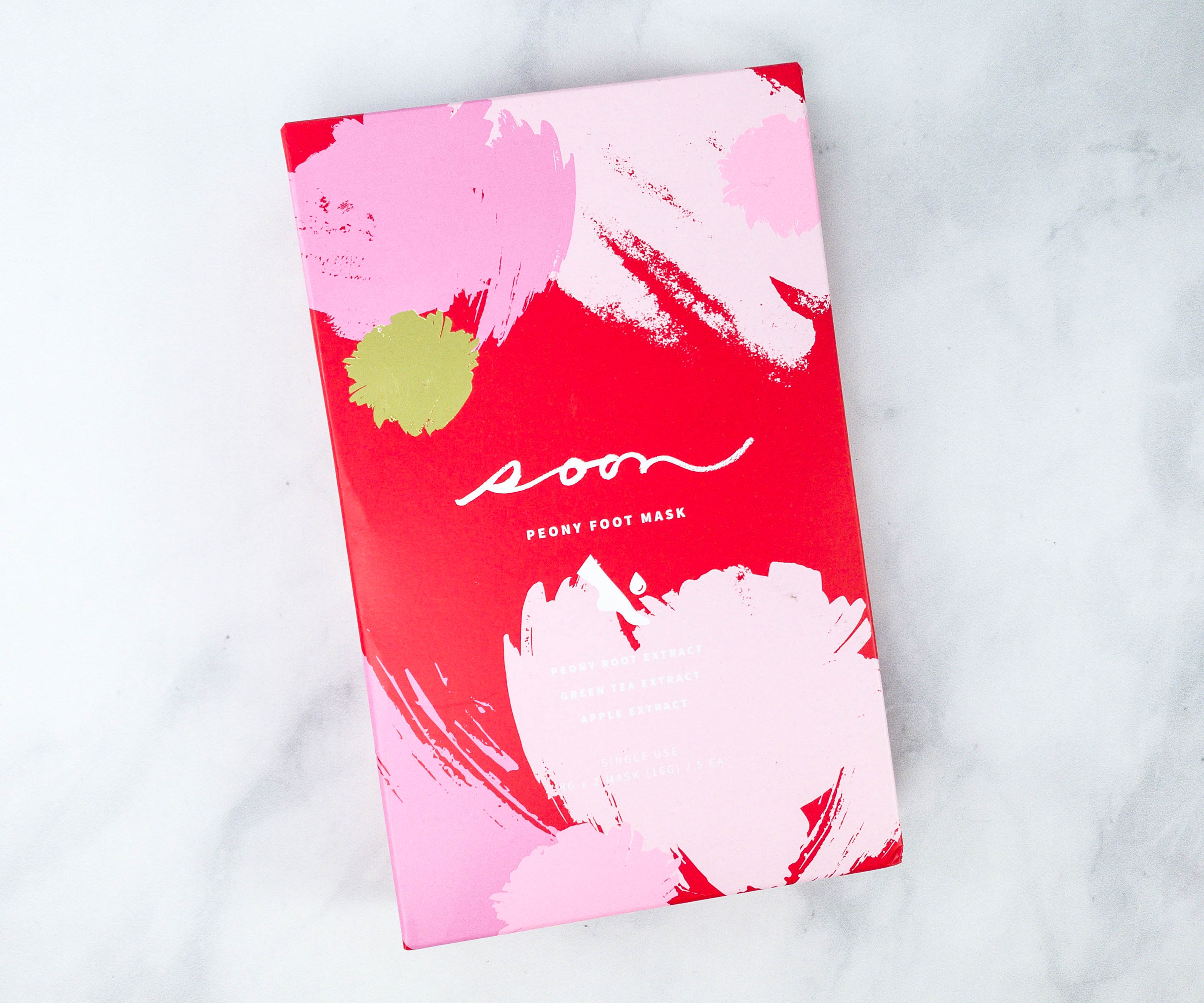 Soon Peony Foot Mask ($45) Subscribers received either this foot mask set or the IDLEWILD CO. Yearly Planner. This mask is meant to give my feet some TLC this winter! Infused with peony extract, it's gentle on the skin and delivers hydration to help improve dry and rough skin. It's also pretty easy to use as it can be worn like socks, with the outer layer safe for walking so you can still move around the house and get chores done!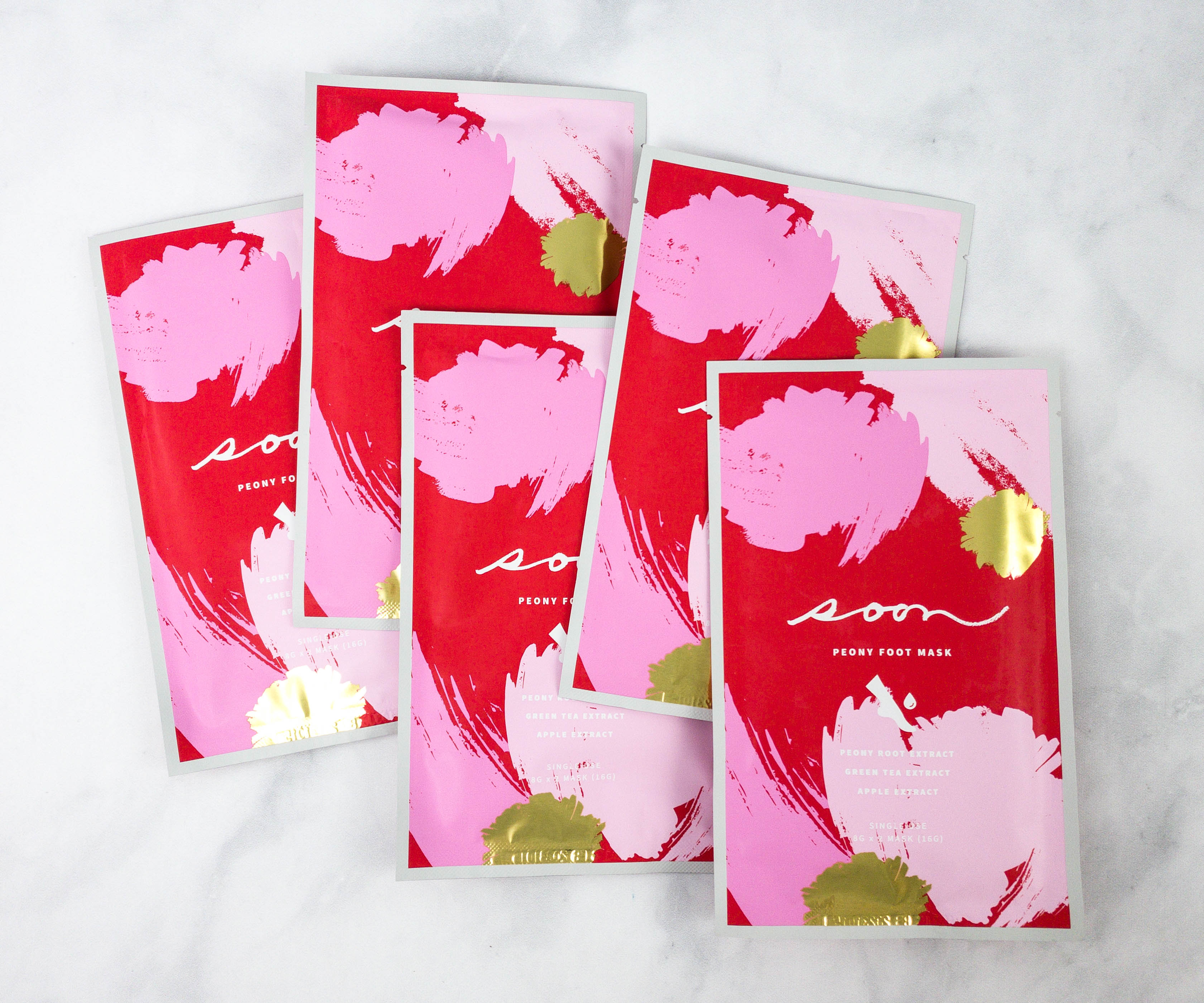 I received 5 sets in the box and I like that they came in individual packaging, so I can just take a pack when I need it and go.
This Winter Box is packed with goodies that I can use to keep myself warm and pampered this season! I love the foot masks, they're easy to use and they do help soften my feet. The scrub is also great for those who want an at-home spa experience. If I have to choose a favorite from this box, it would have to be a tie between the cozy wrap and the pillowcase. The wrap helps keep me warm, while the pillowcase helps me sleep better because it's so smooth and soft compared to its regular counterparts! I love that CAUSEBOX is consistent with the quality of the curations. Everything feels luxurious, making it worth every penny. This is also a great way to support socially conscious brands!
However, I did receive my box just last week! This was really late. I'm happy that CAUSEBOX prioritized shipping out boxes for those who selected the dated planner, and I'm mindful of COVID related delays, but I'm also thinking that subscriptions with shipping issues should scale back their add-on/shop operations and intro boxes in order to get their ops back on track
What do you think of the Winter 2020 CAUSEBOX? Visit CAUSEBOX to subscribe or find out more! Here's more of the booklet:
The box includes a booklet with product descriptions and fun articles!
Inside is a letter from Hannah, the editor-in-chief.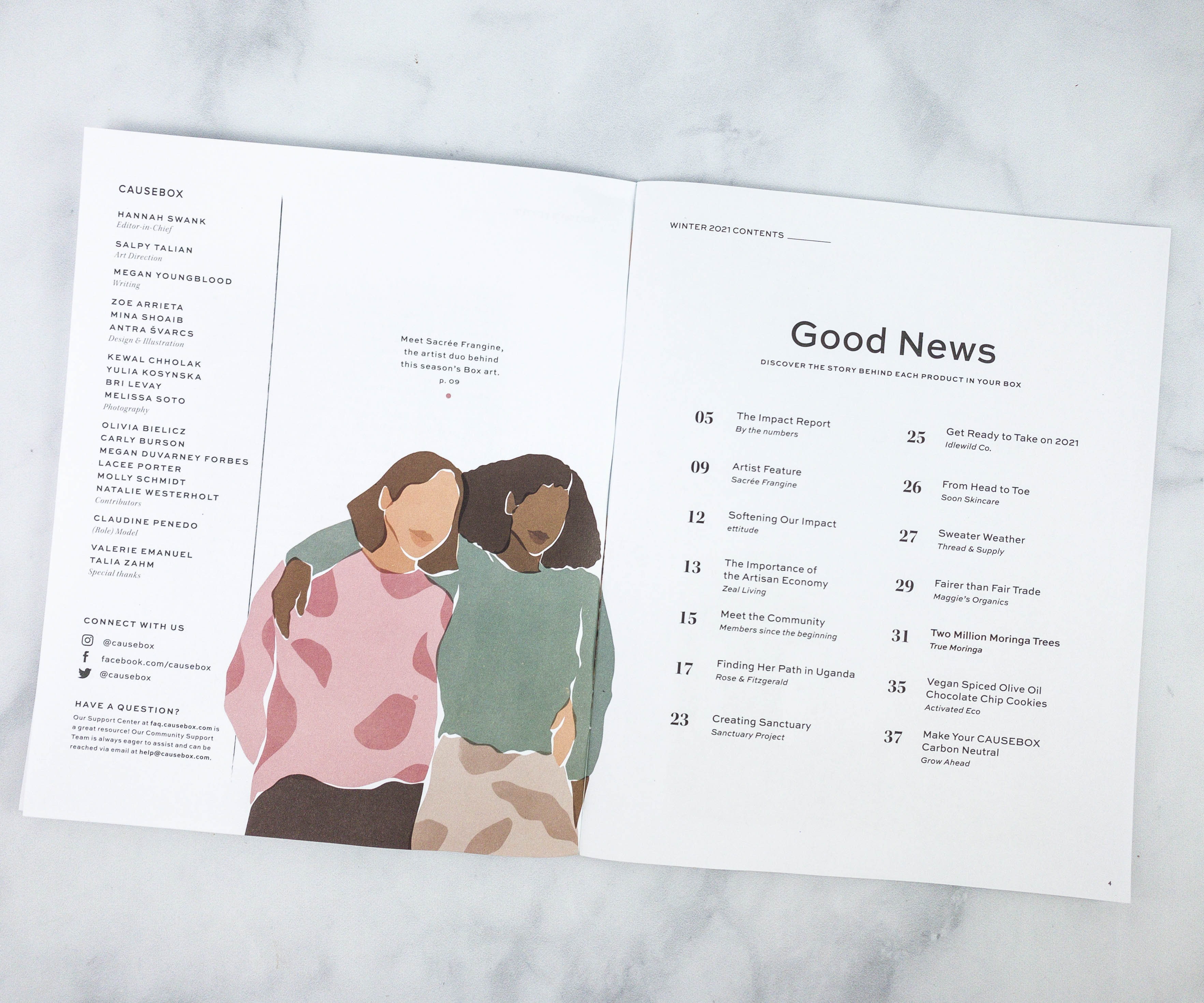 There's a table of contents so you can easily browse the pages you want to read!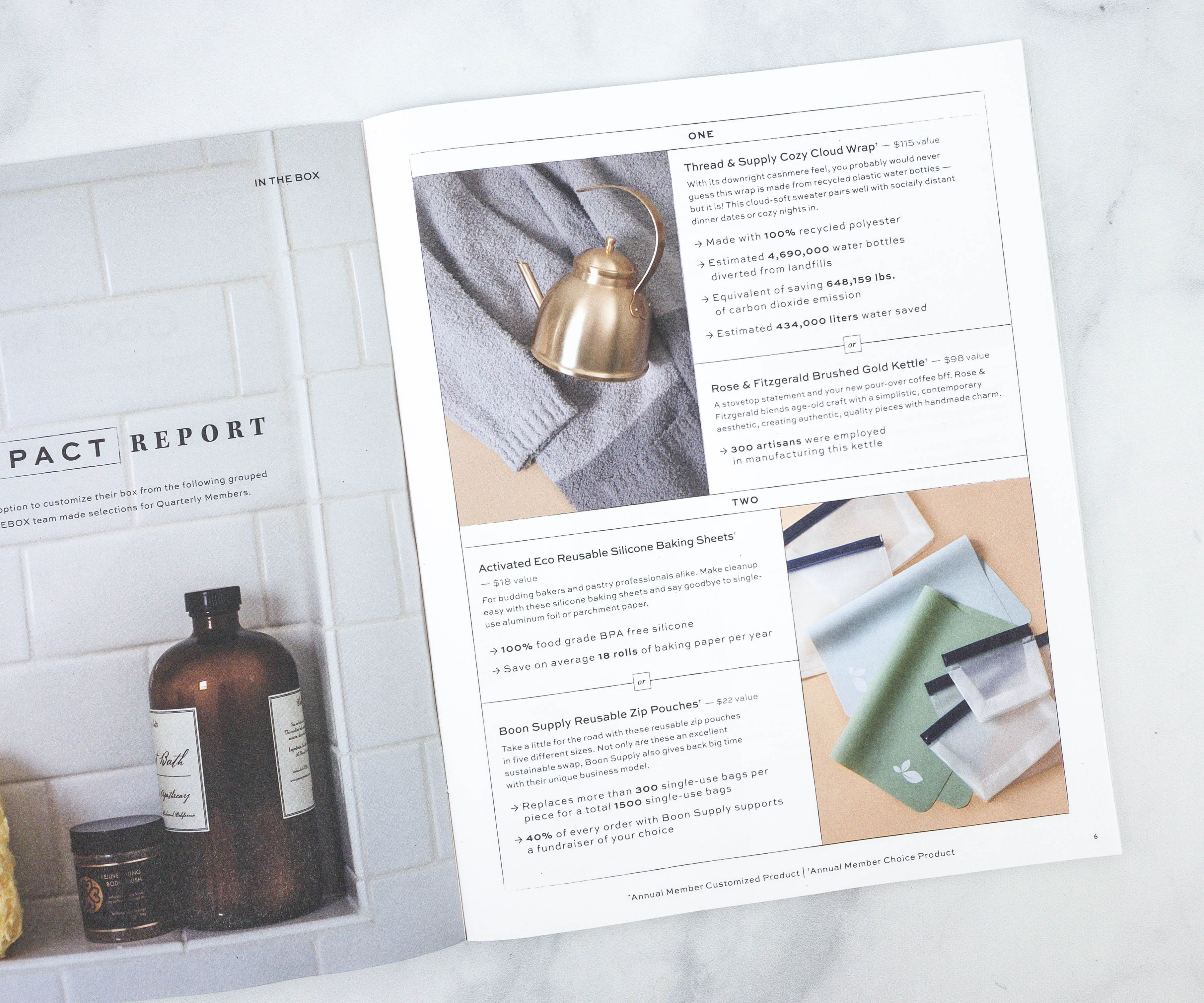 All the items inside the box is also featured in this booklet.
There's a photo, a brief description of the item as well as the retail value.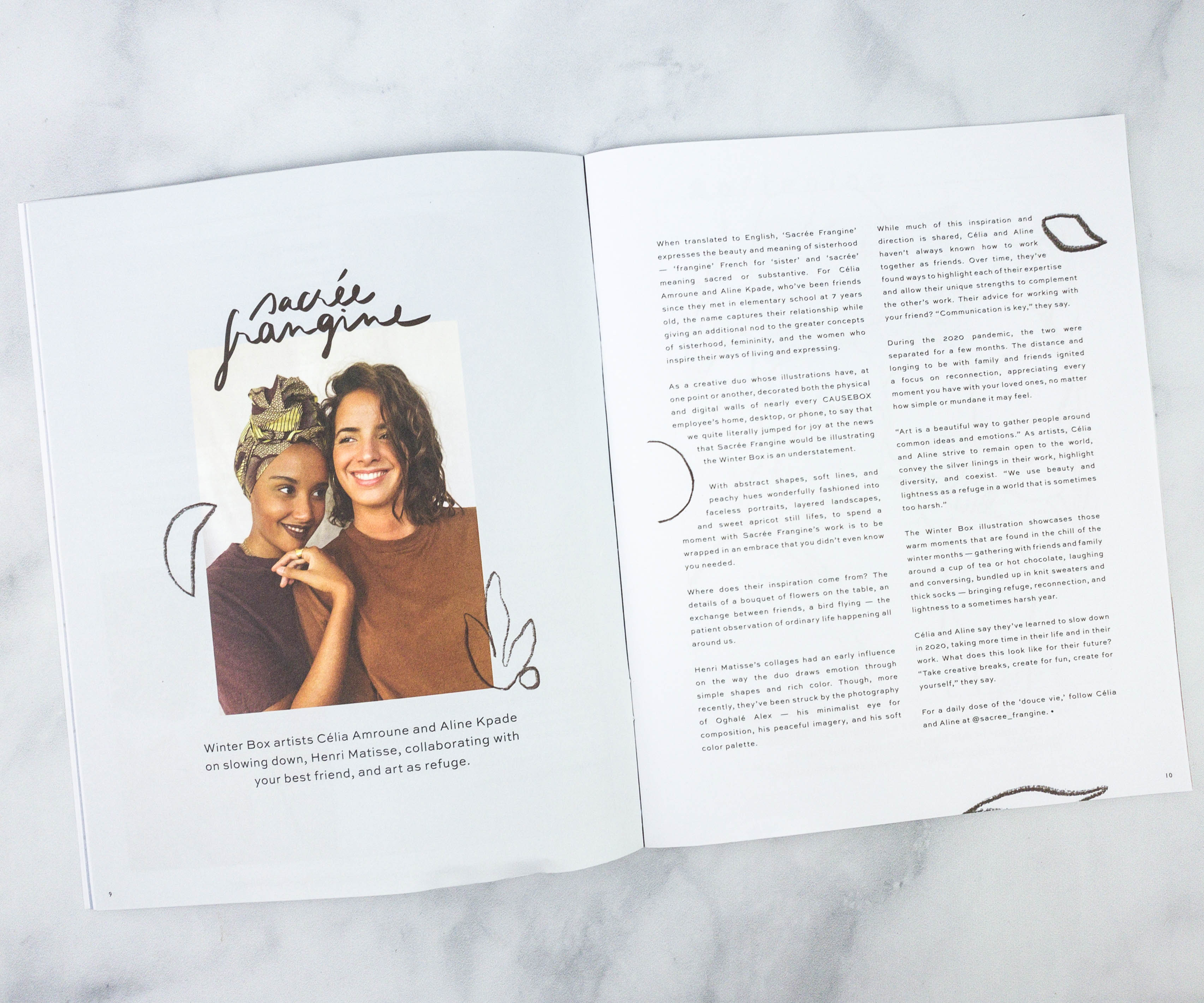 There's also a feature on Célia Amroune and Aline Kpade, the creative duo who helped CAUSEBOX with their art!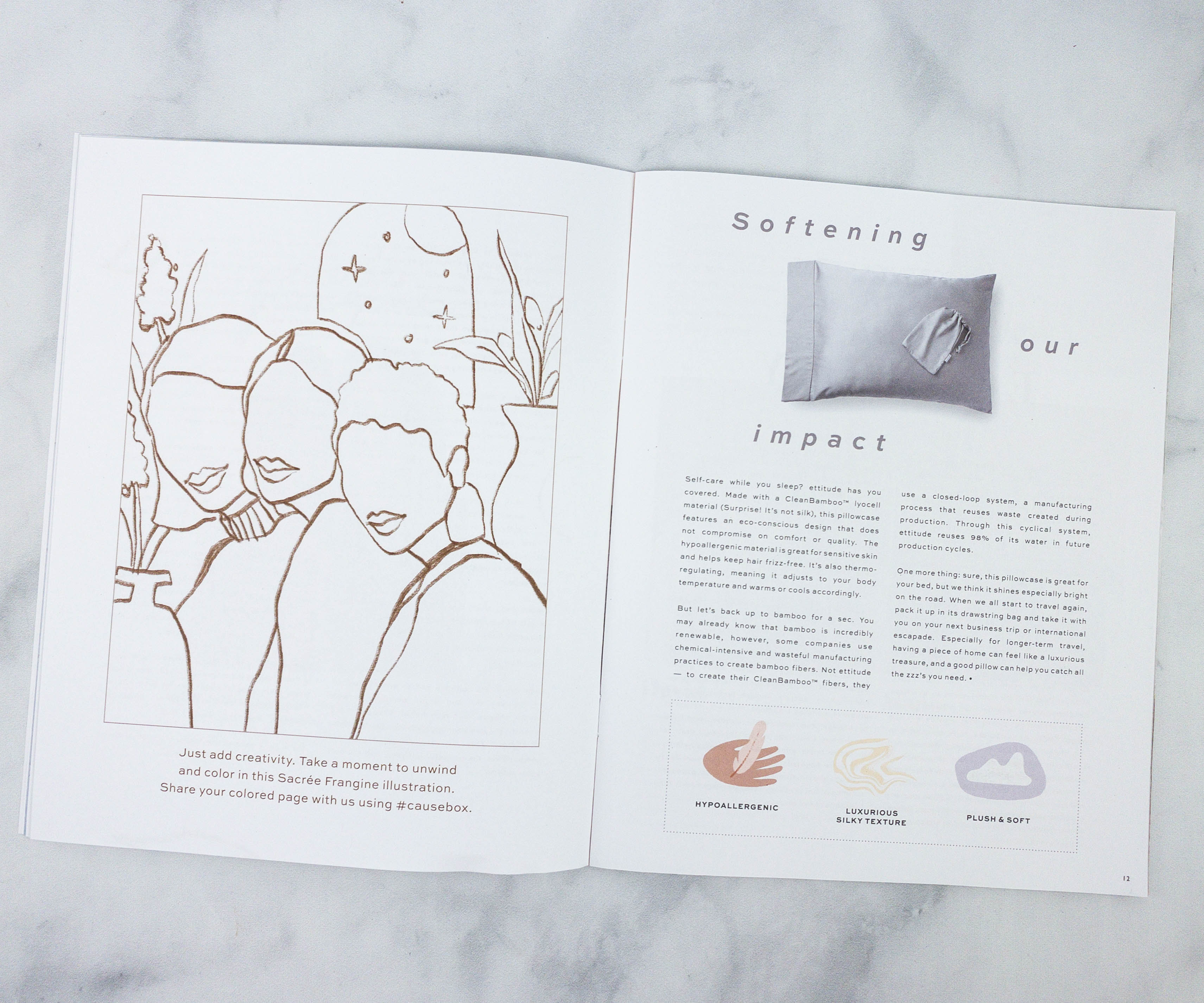 This booklet contains so much information and it's so fun to read!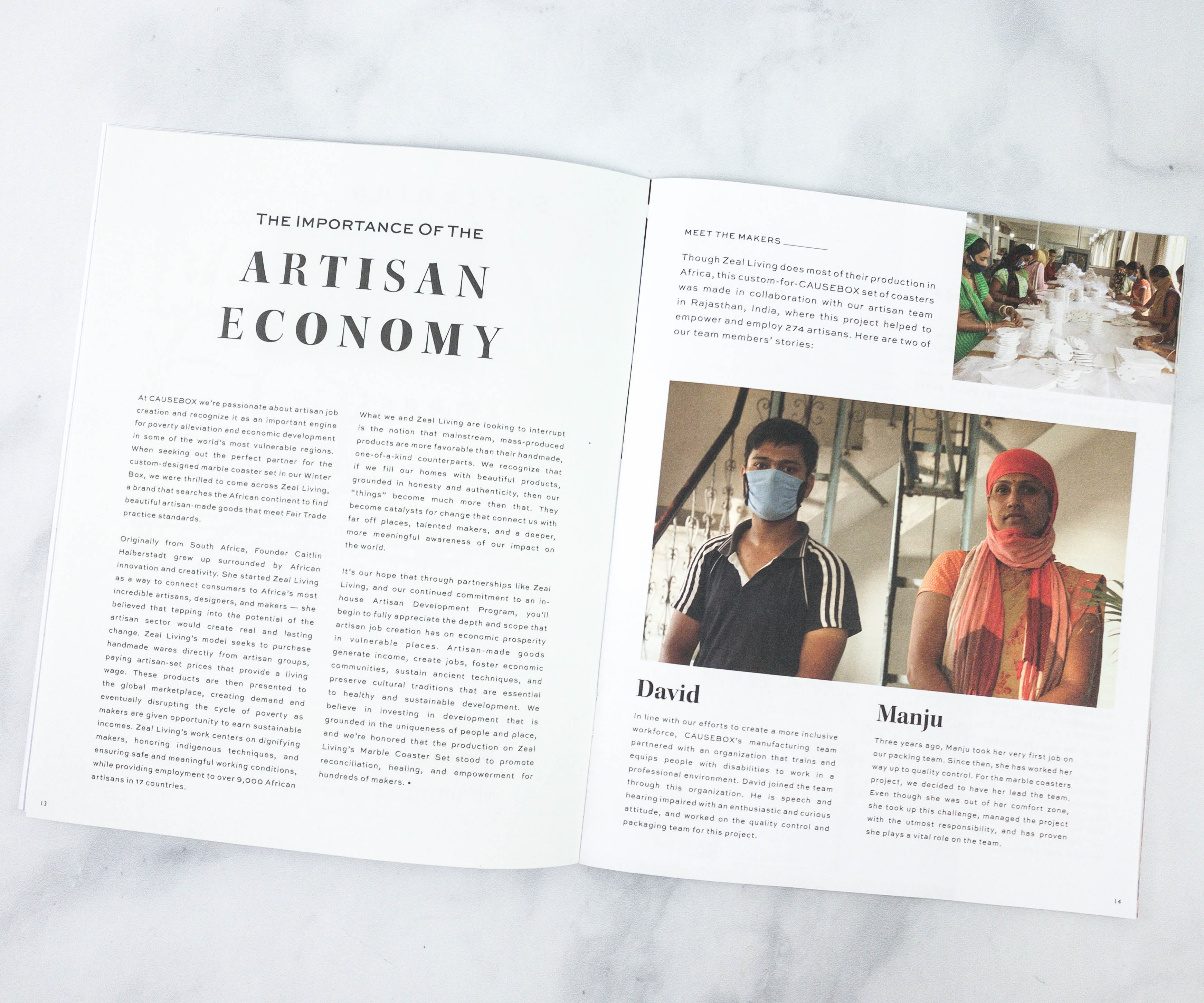 They also have a highlight for the importance of the artisan economy.
There are also a lot of discount coupons that can be found in the booklet which you can utilize when purchasing from the participating websites!