The JoJo Siwa Box is a quarterly subscription box that sends exclusive apparel and accessories for fans of Jojo Siwa! She is a dancer, singer, actress and a Youtube personality. She appeared on several Nickelodeon shows, has a vlog, several singles and joined Dance Moms contest. She won the Kid's Choice Award for Favorite Viral Music Artist and Favorite Musical Youtube Creator in 2017. They promise a $60+ value for every box.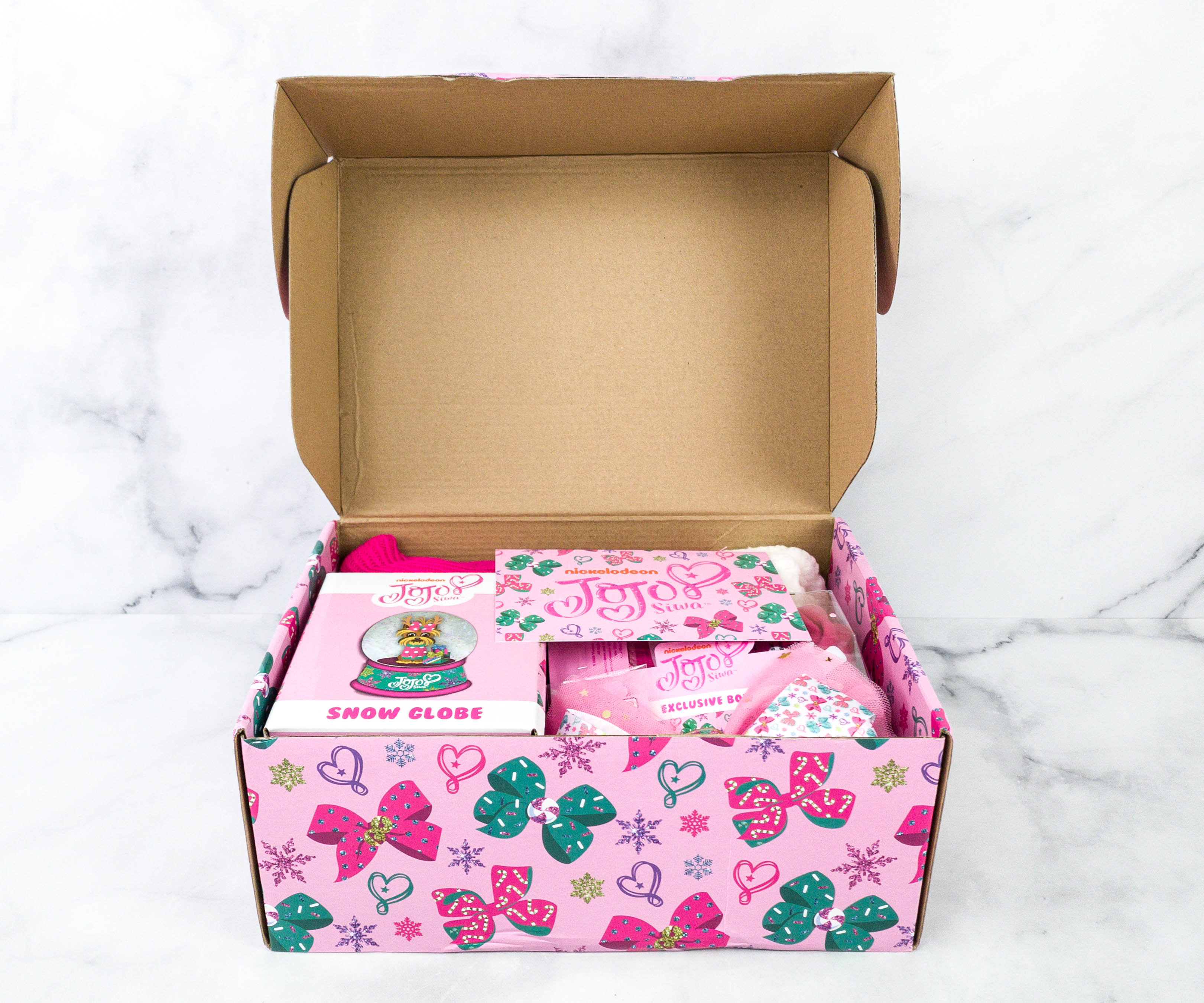 The box is jampacked!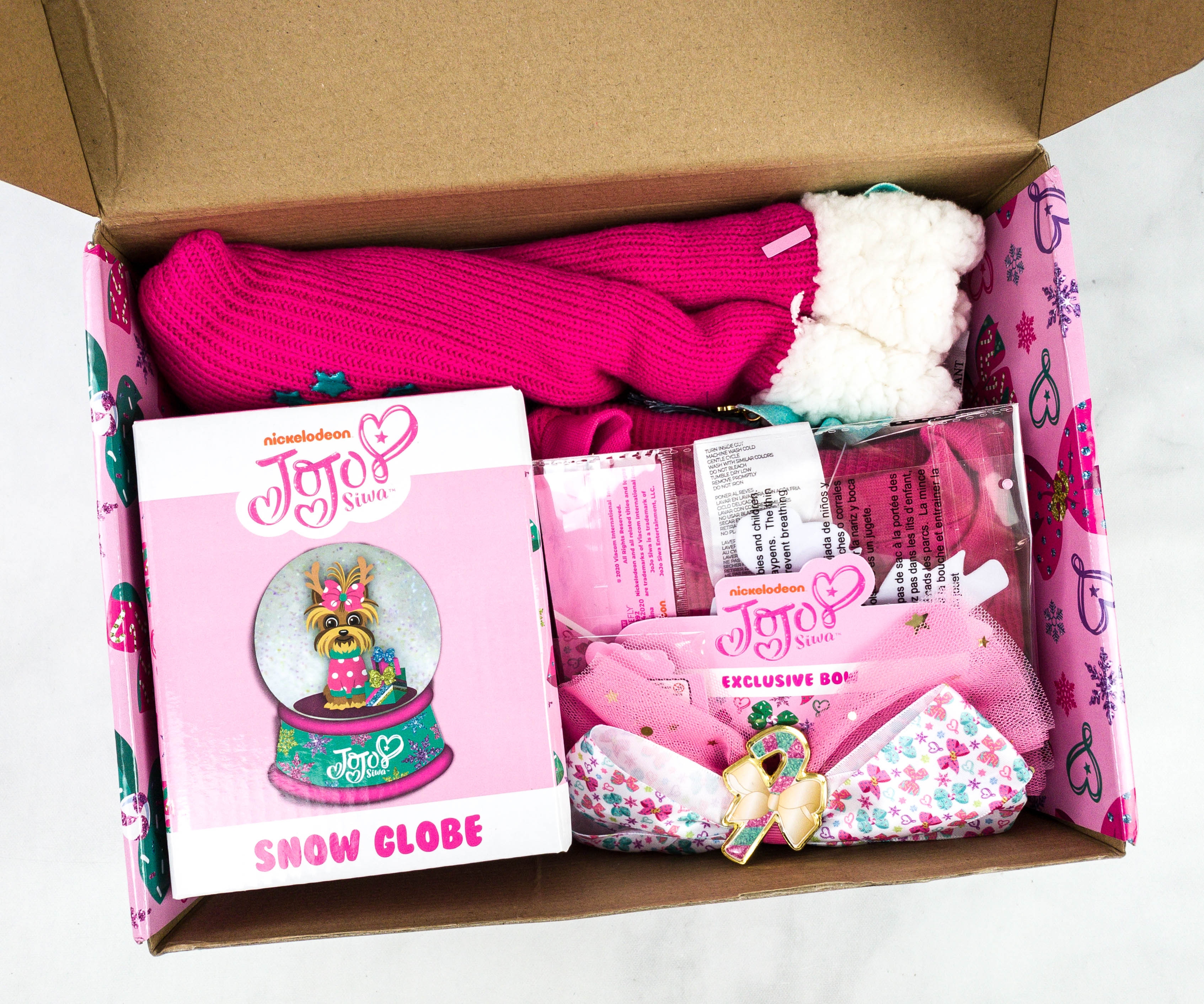 Some of the items came in their original packaging.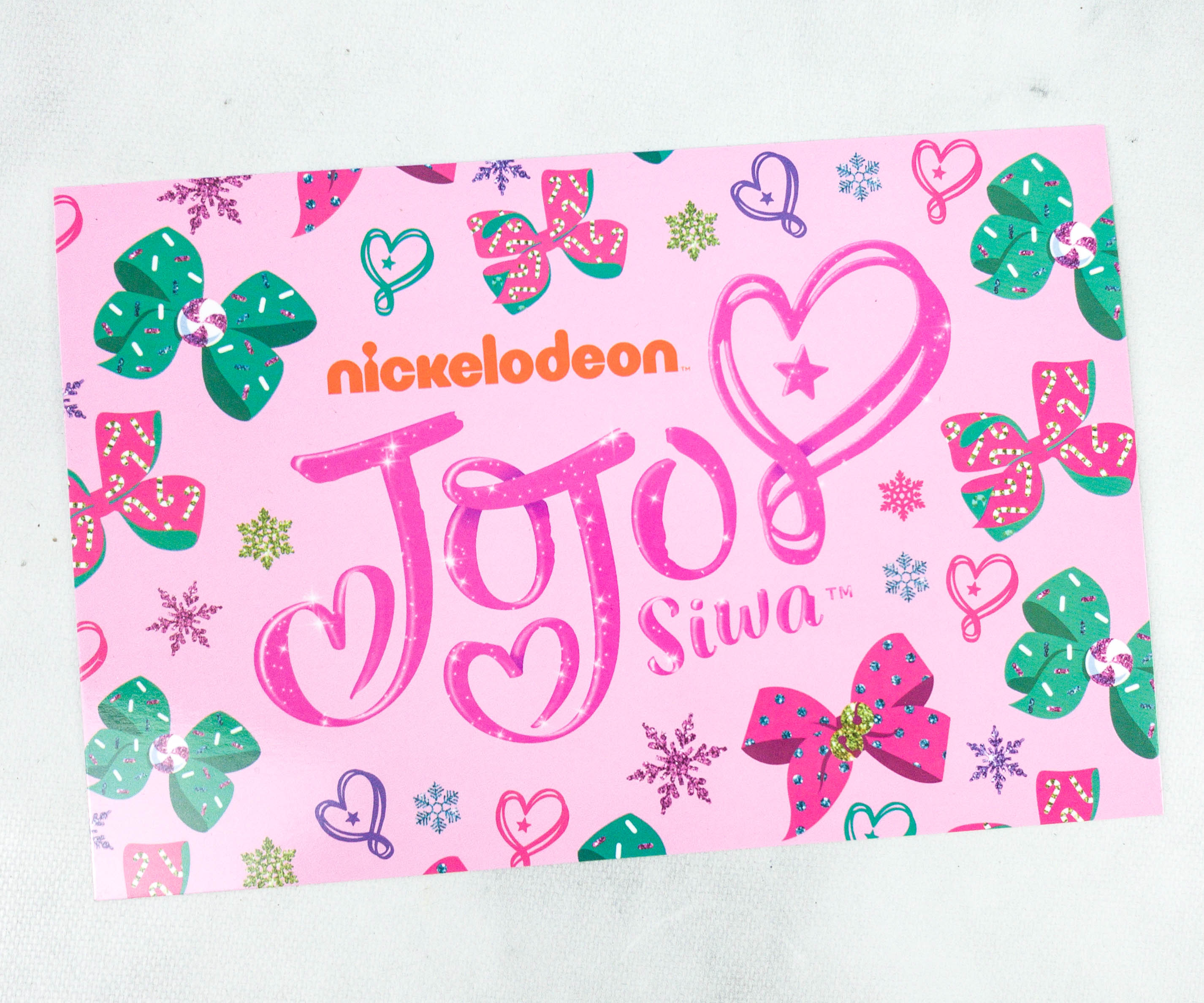 The information card is just as colorful as the box itself!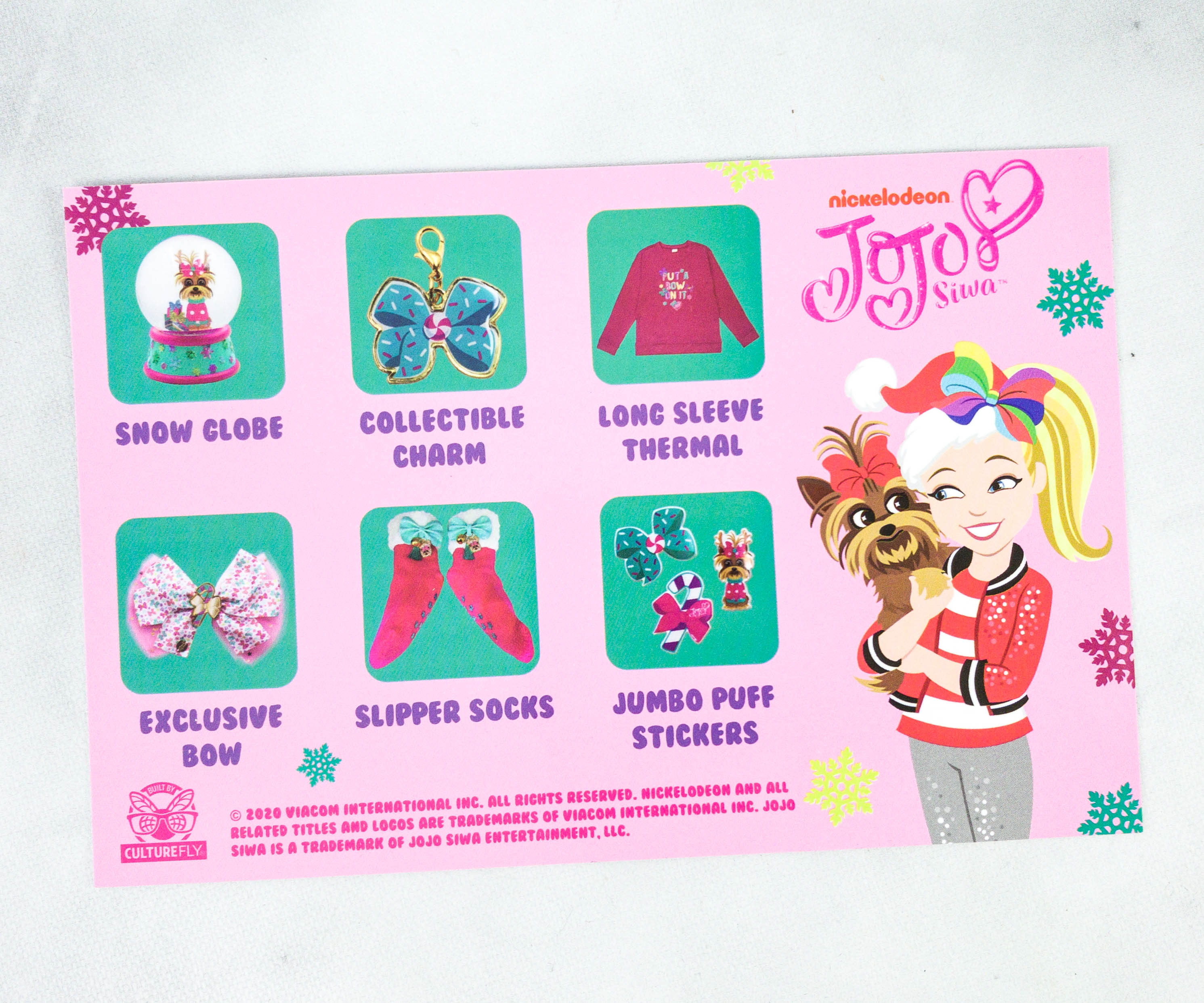 It's filled with product photos and names, but without descriptions.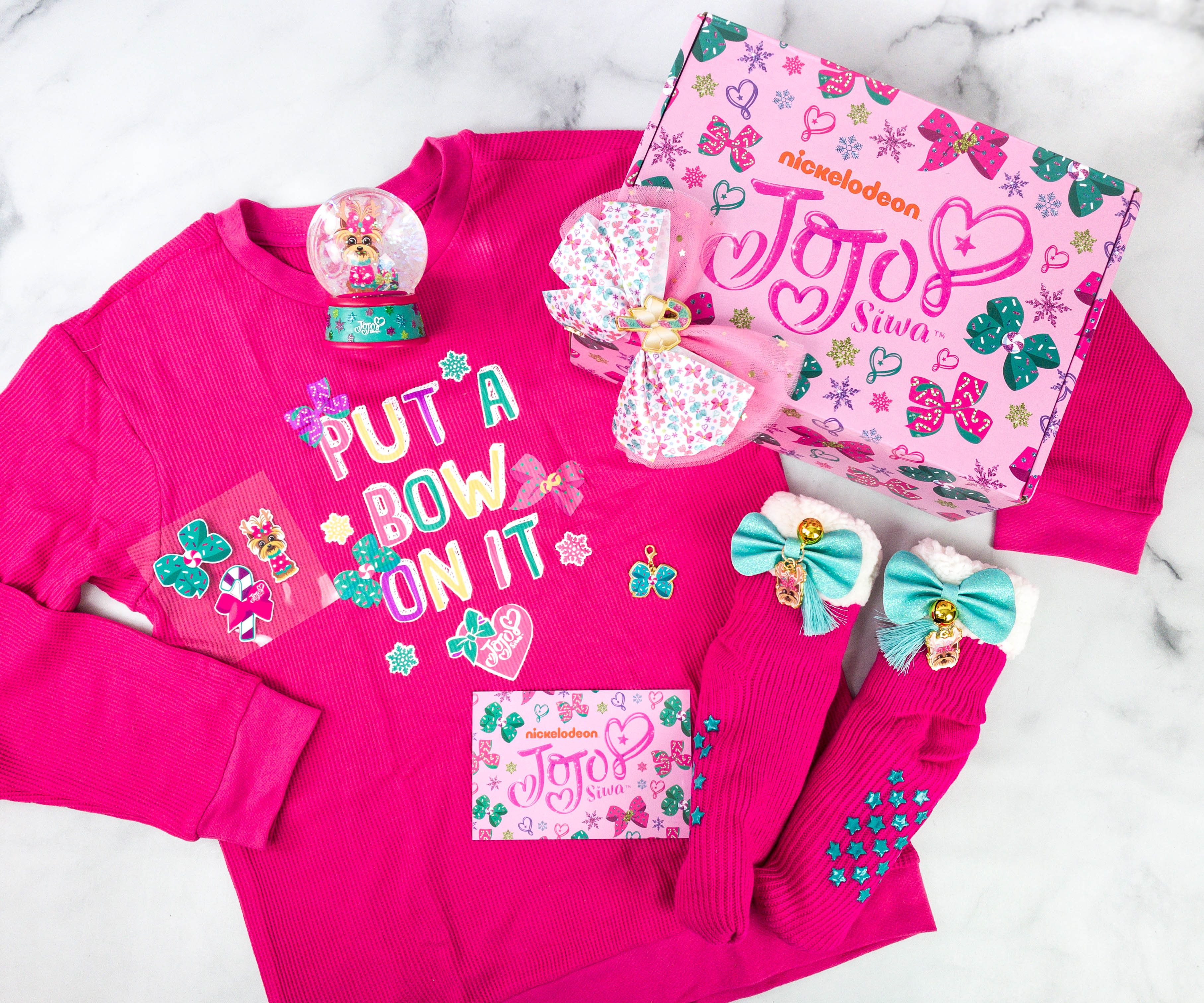 Everything in the box!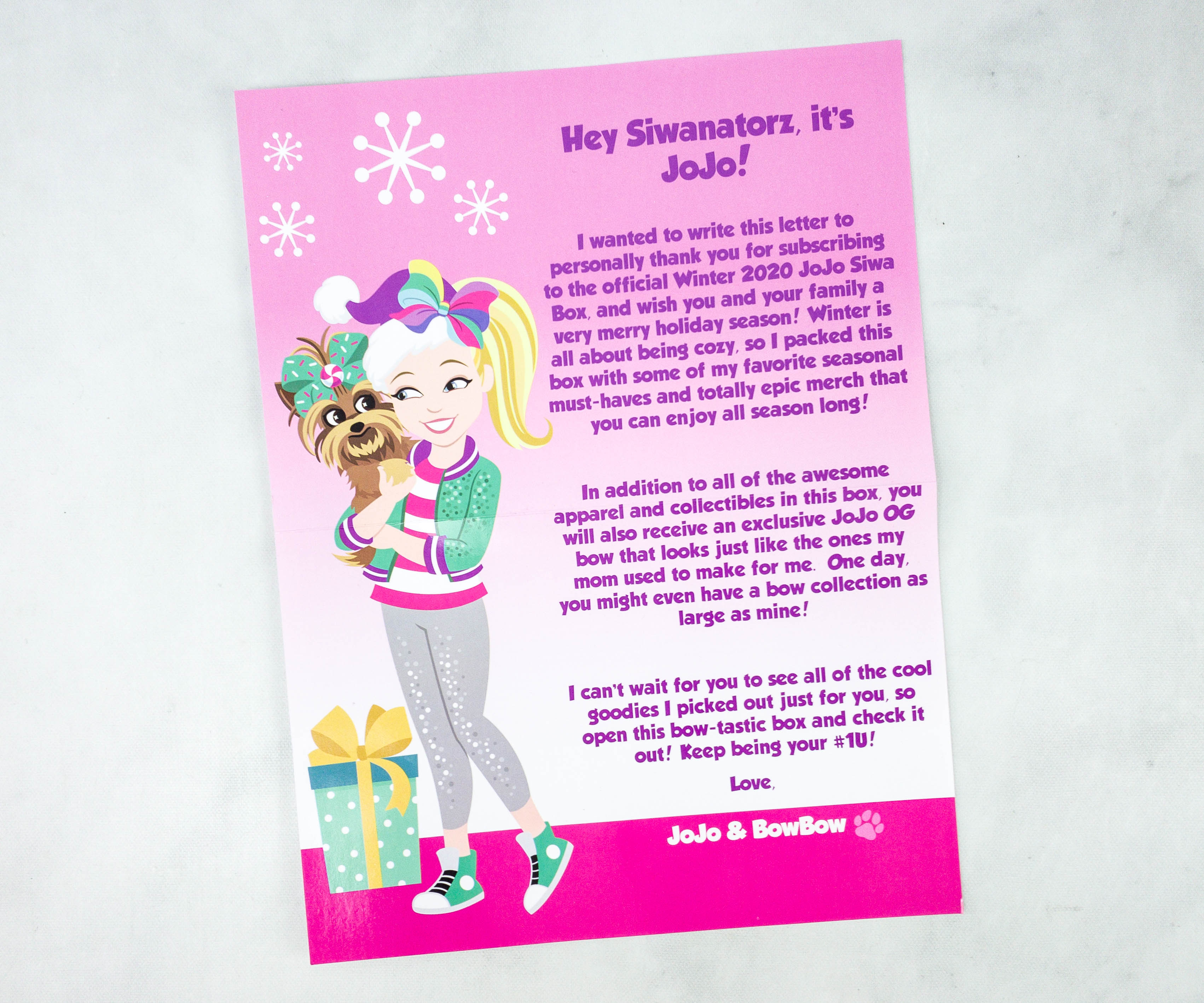 There is a card with a message from Jojo and BowBow! It informs us that they included an exclusive bow in the box, similar to the bow that her mom used to make for her!
Exclusive Bow. This quarter's exclusive bow features a candy cane center that's wrapped in a gold bow. My daughter thinks it's super cute!
There's a pink mesh fabric on the back, which also features gold-speckled stars!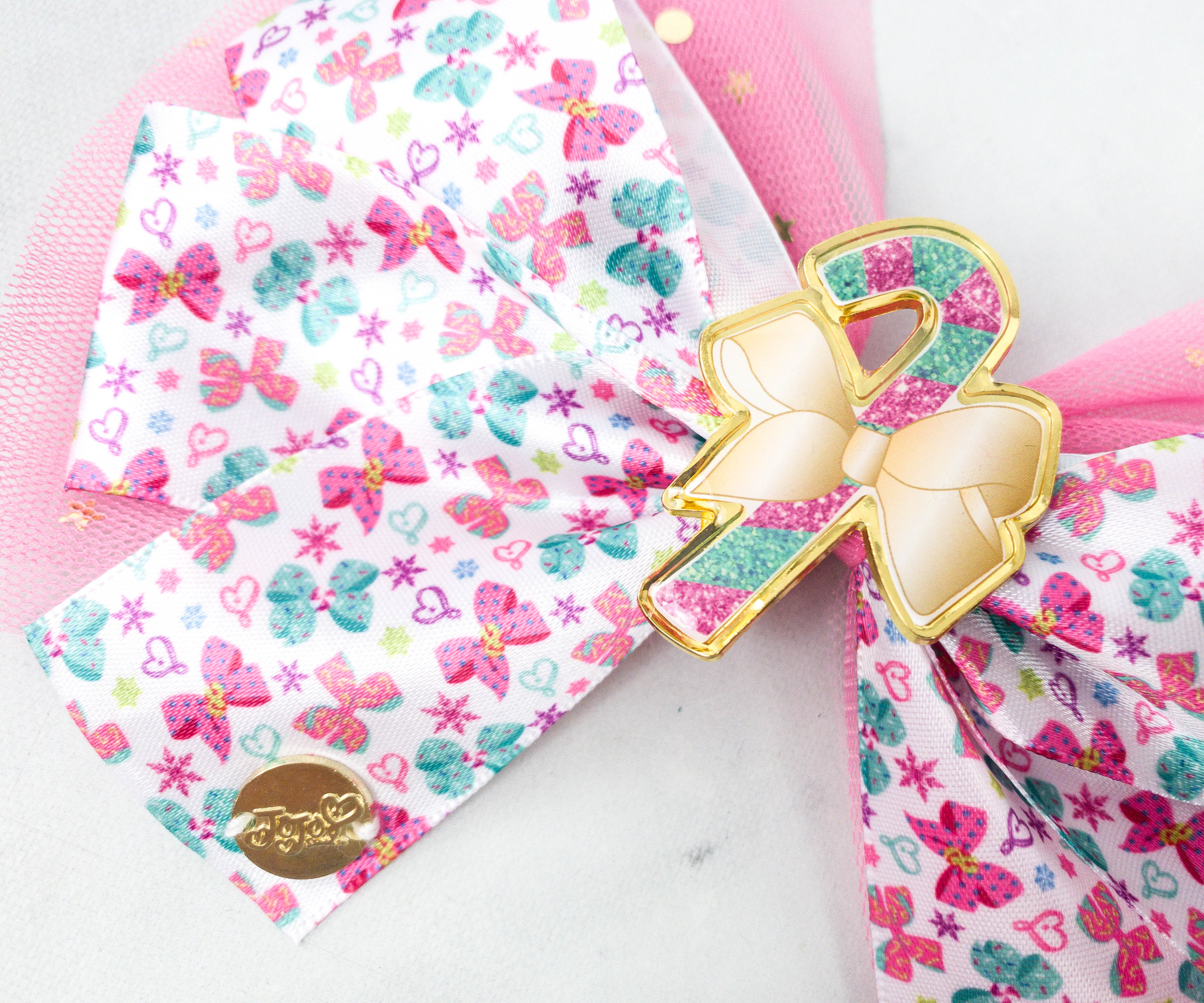 The main ribbon has bow prints that come in different colors and designs. It's really pretty and it's surely something collection-worthy!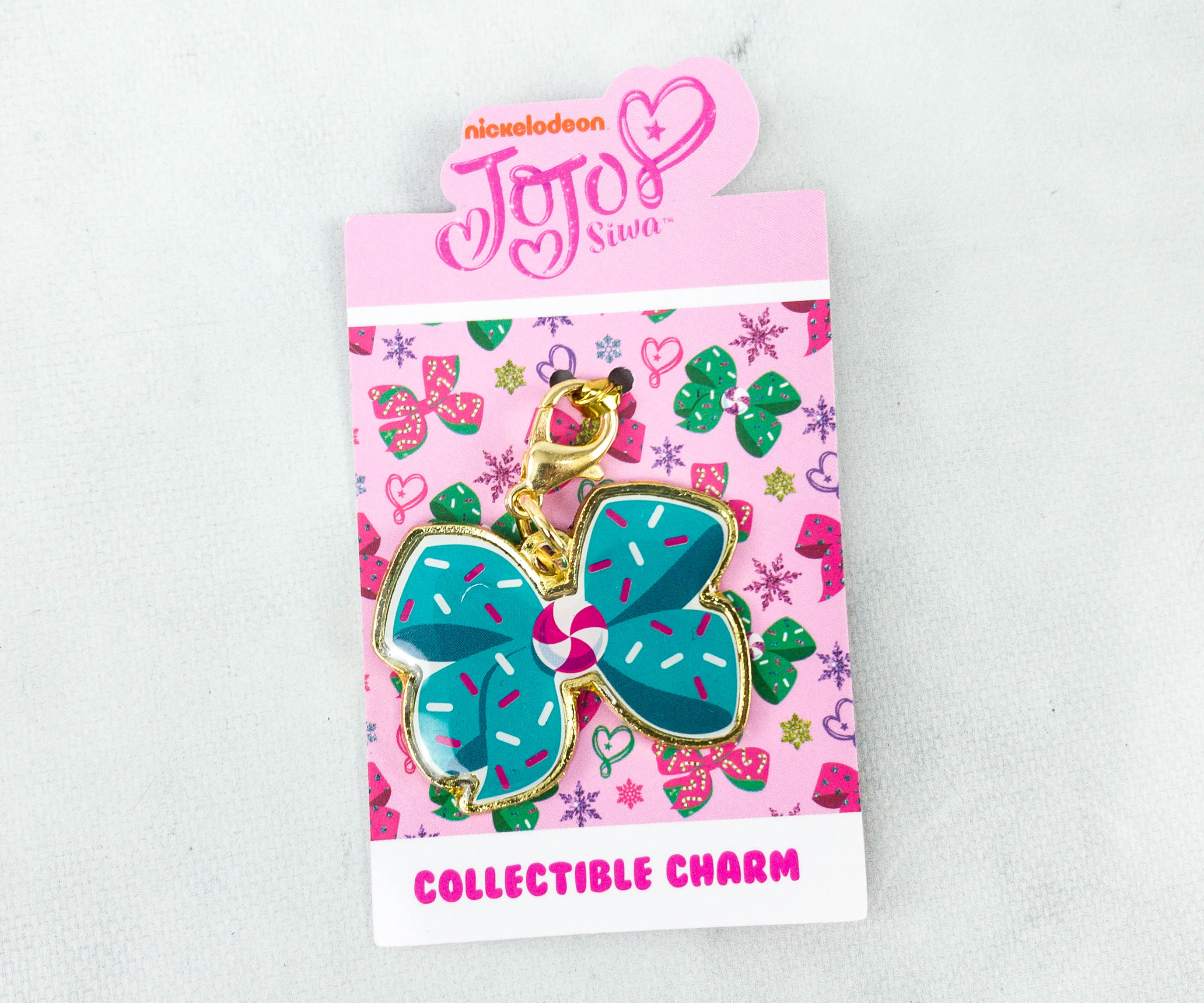 Collectible Charm. The collectible charm design reminds me of donuts that are topped with sprinkles!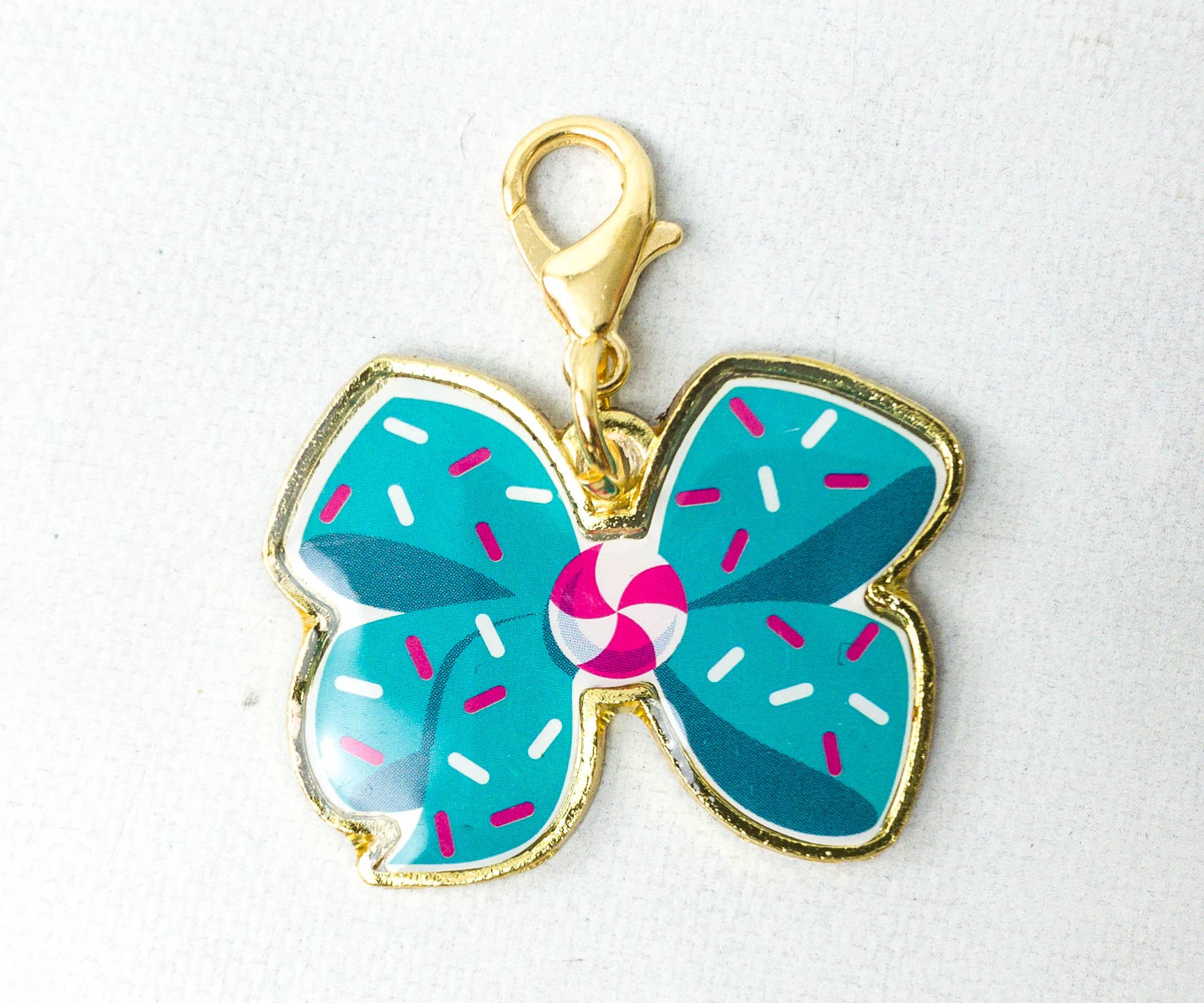 It's adorable and it even has a mint candy in the middle! The lobster claw hook will make it easy for you to attach this anywhere you'd like to.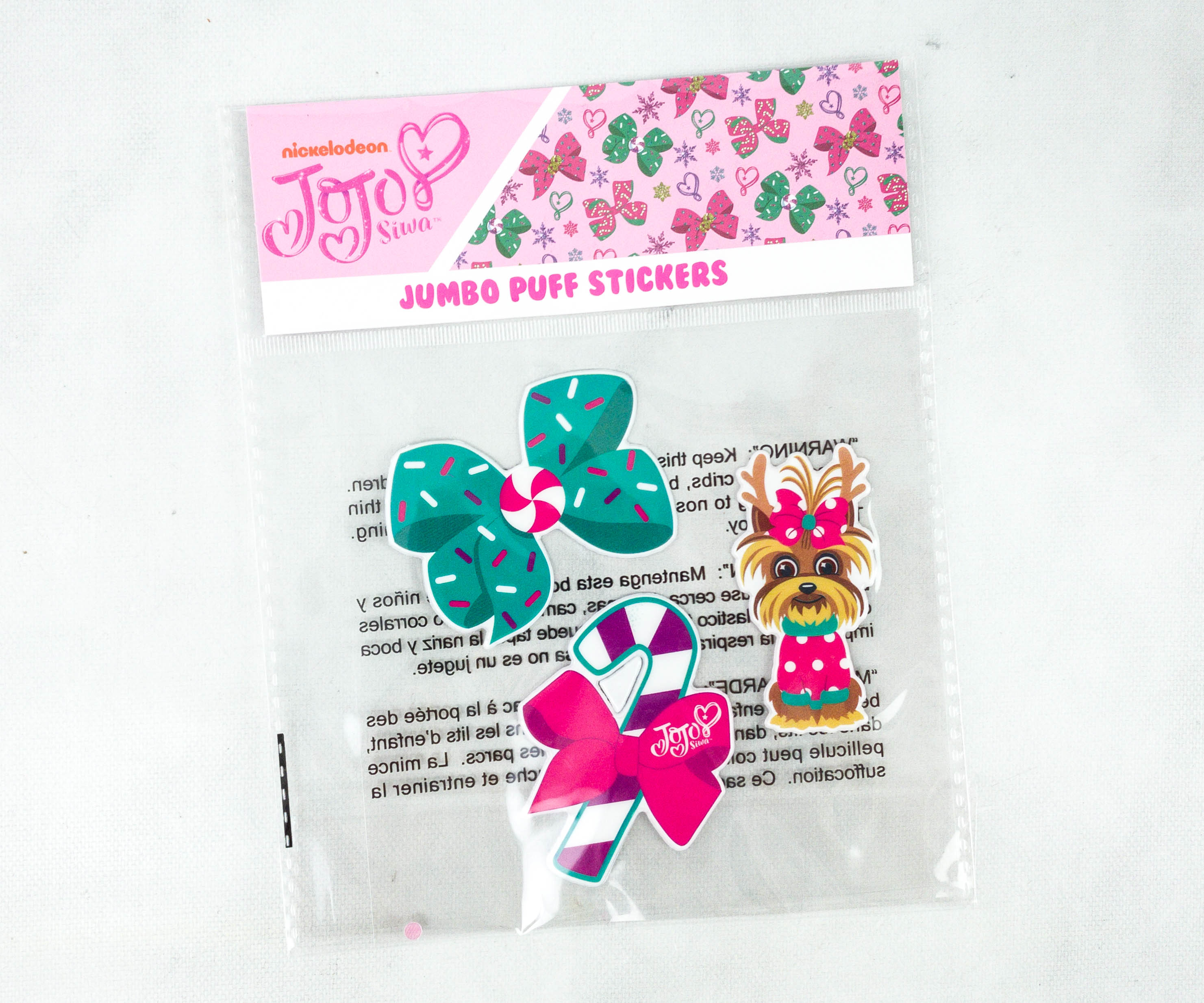 Jumbo Puff Stickers. They also threw in a set of stickers in this quarter's box. These are puff stickers so they are a bit embossed, perfect for any decorating needs, especially on scrapbook pages!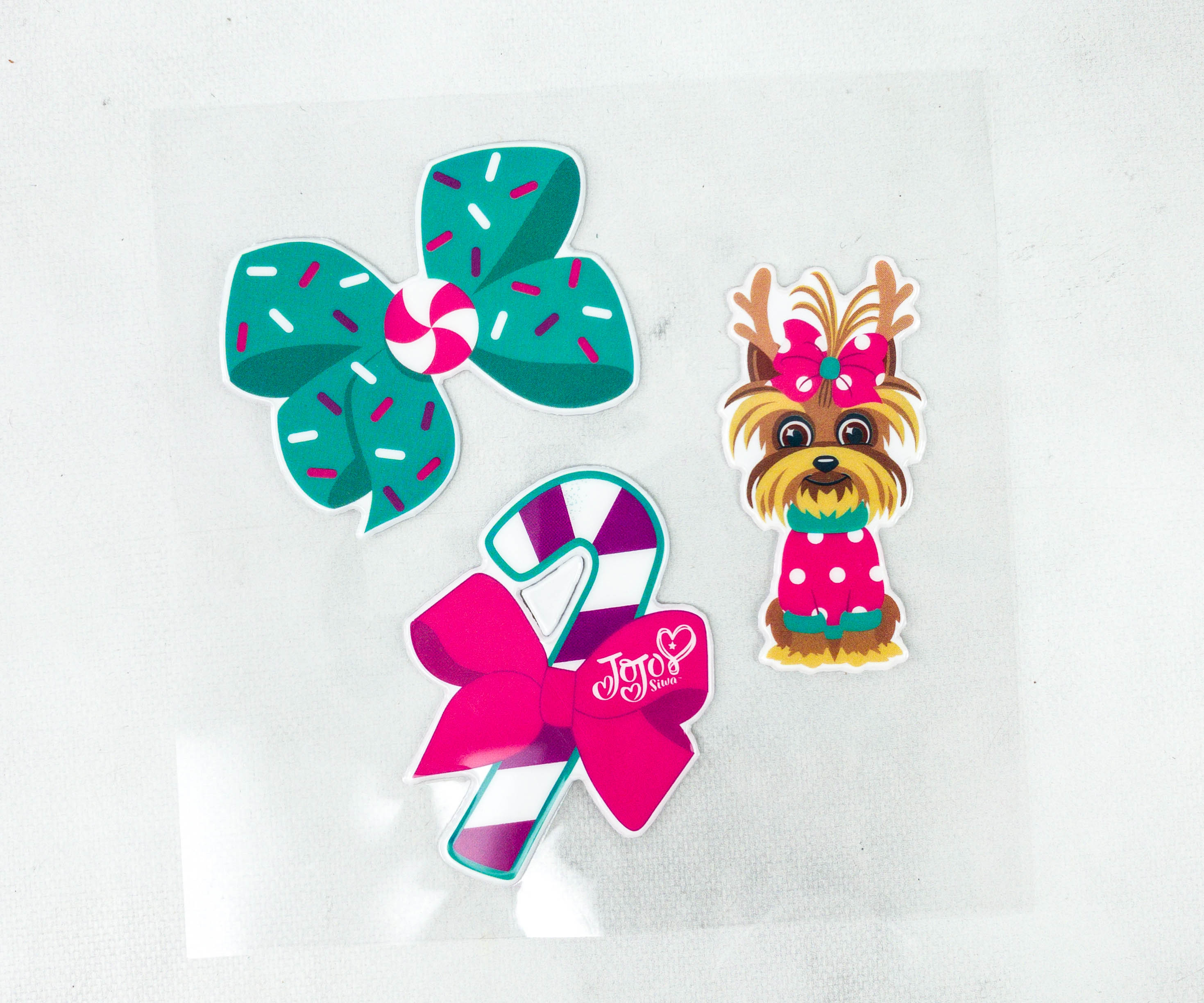 There are 3 pieces of stickers on a transparent sheet, including a candy sprinkle bow, a purple and white candy cane, and of course, cute little BowBow dressed up in a reindeer polka dot outfit!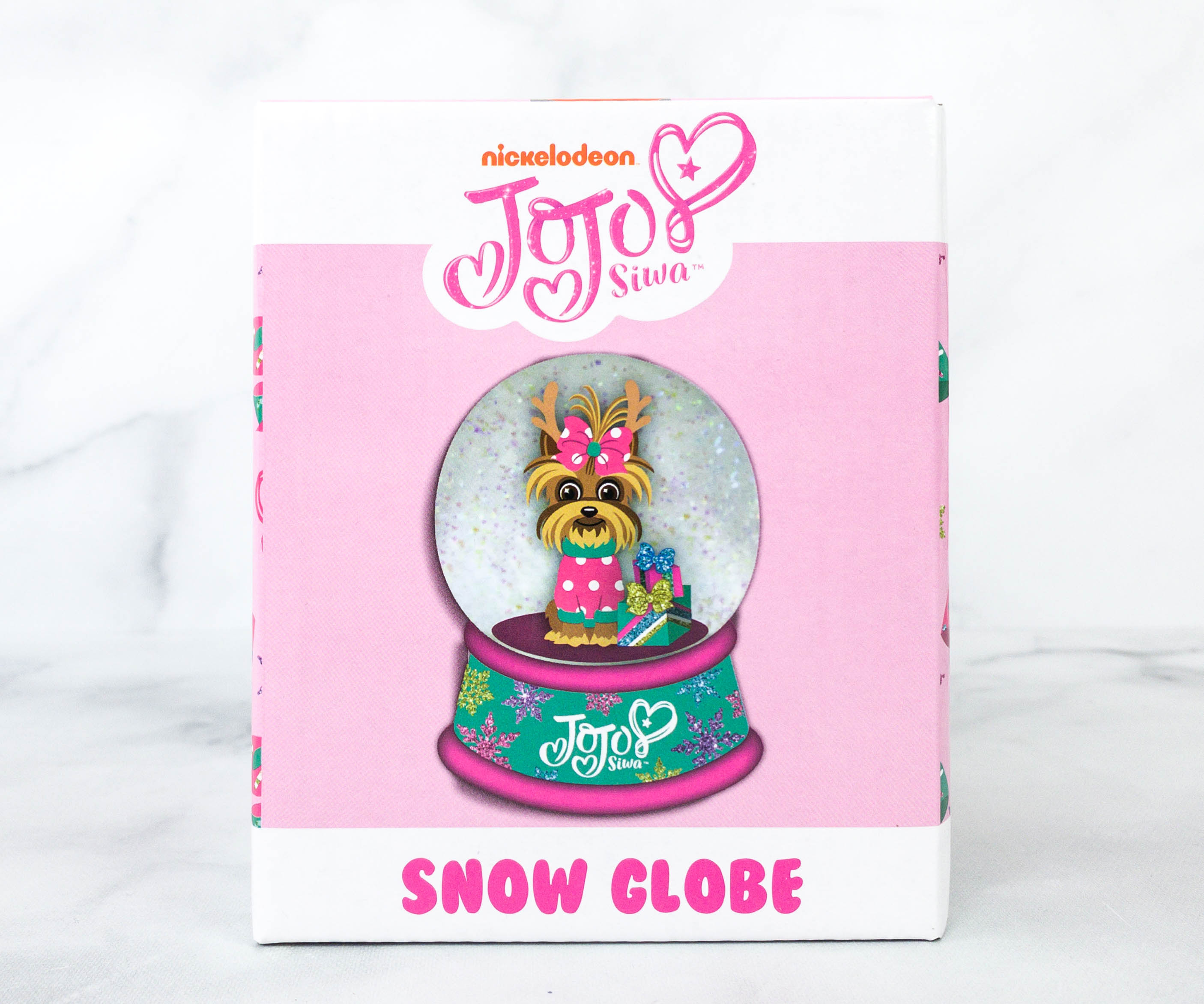 BowBow Snow Globe. The snow globe came in its own box to keep it safe during transit.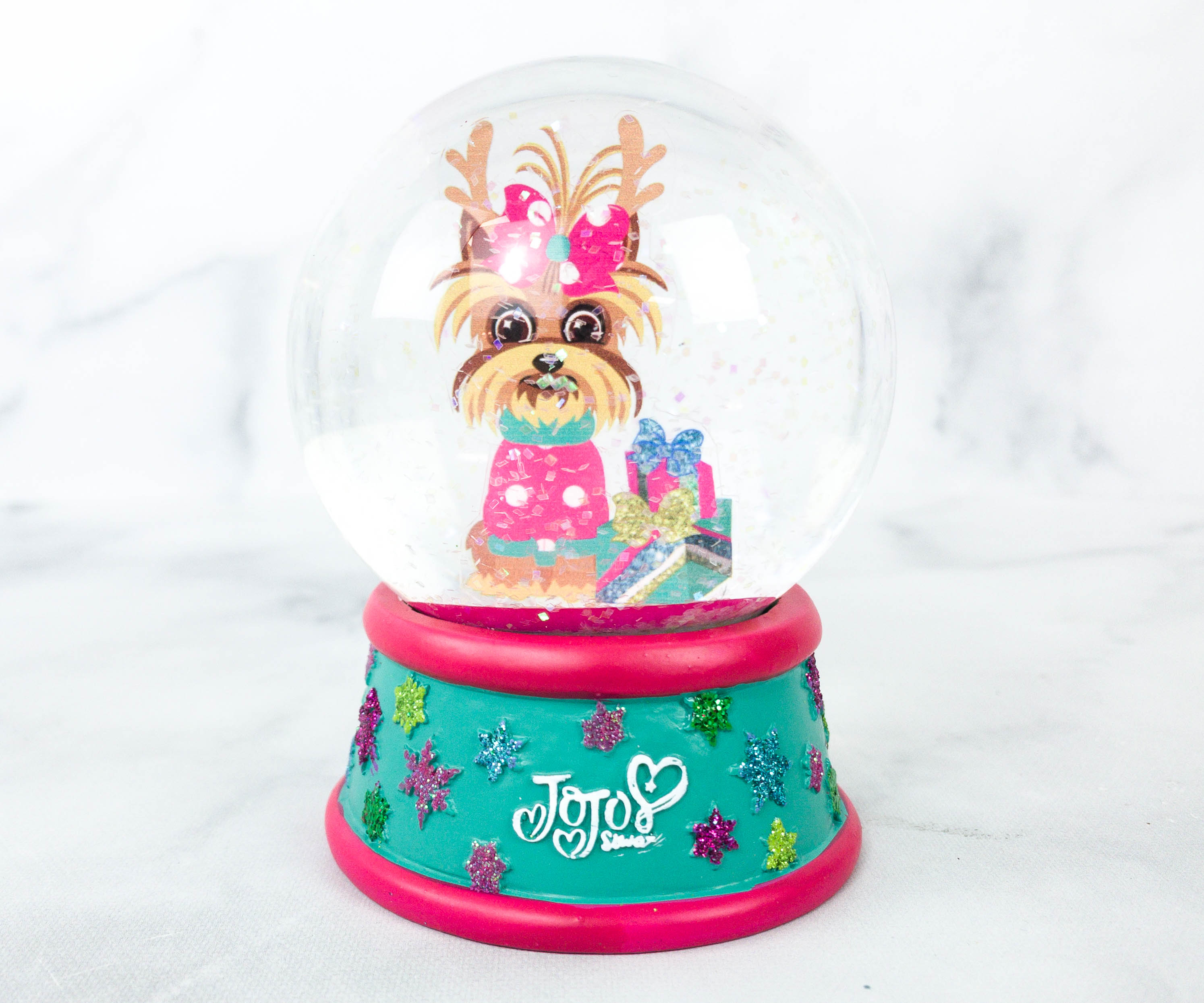 Inside the globe is BowBow with a bunch of gifts!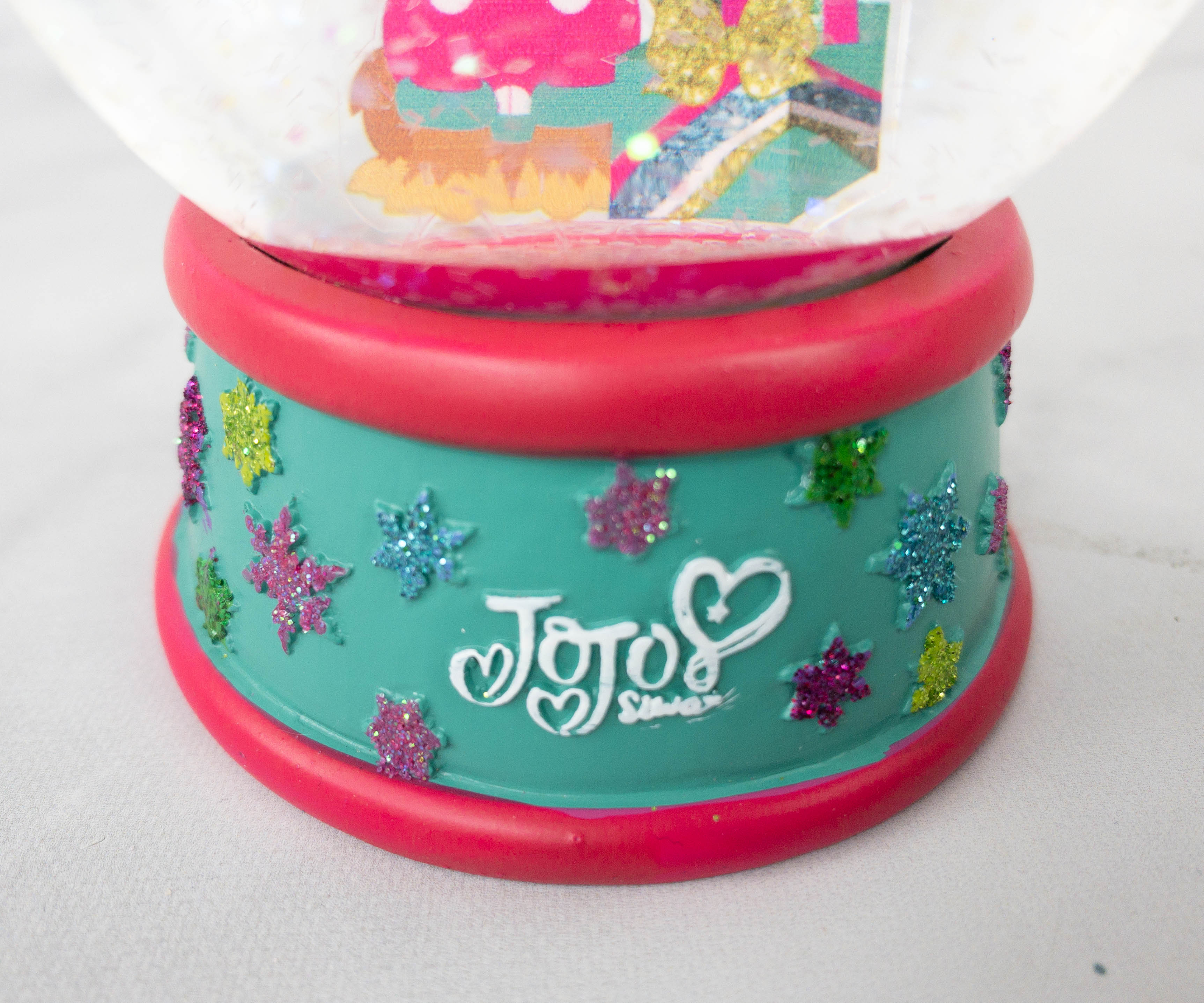 It also has the Jojo Siwa branding on the base. The colors were very girly, although they may need to improve the quality of the paint job. Still, my daughter likes the details of the glittery flowers all over the base.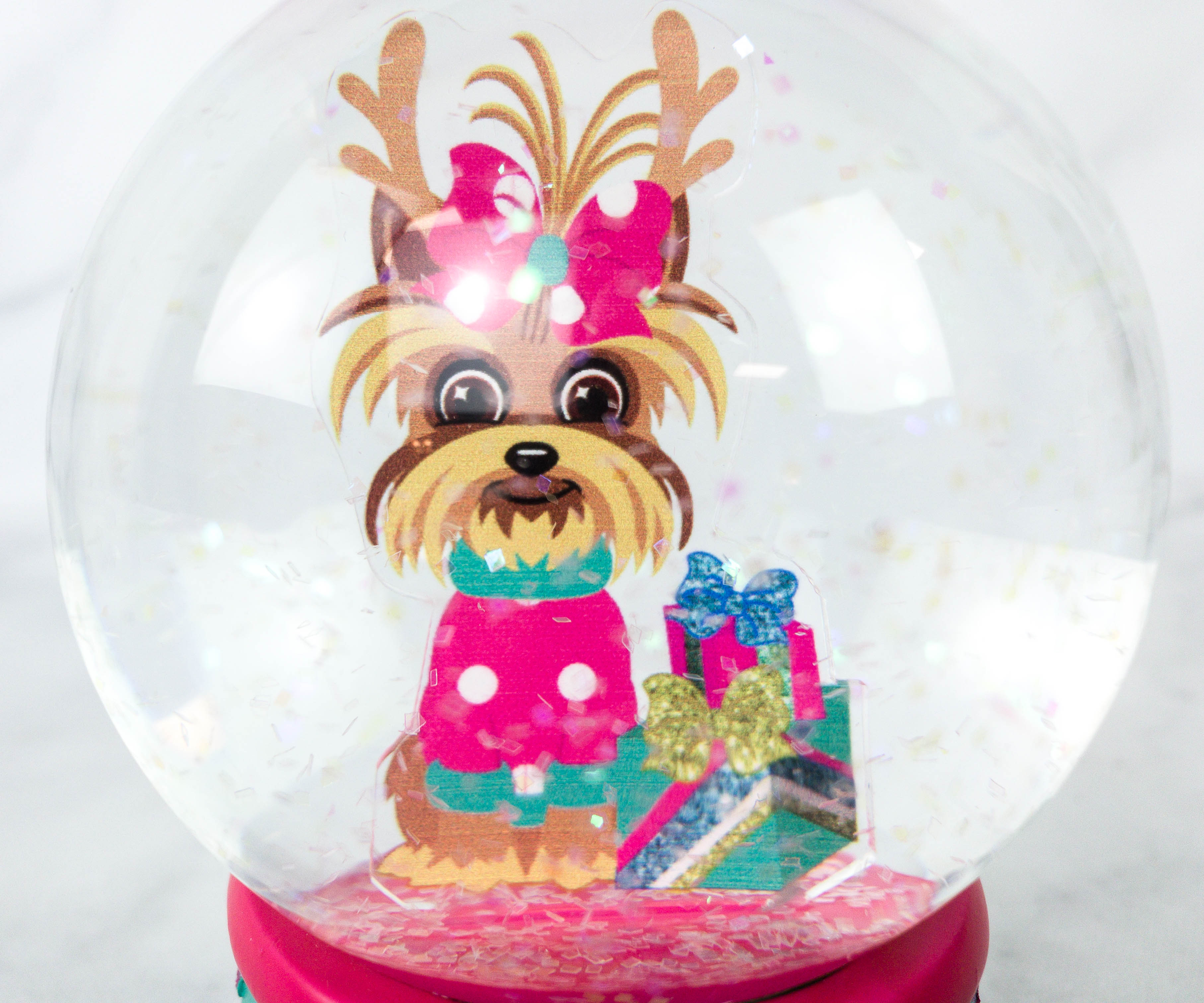 There isn't a 3D figure inside but it looks cute all the same.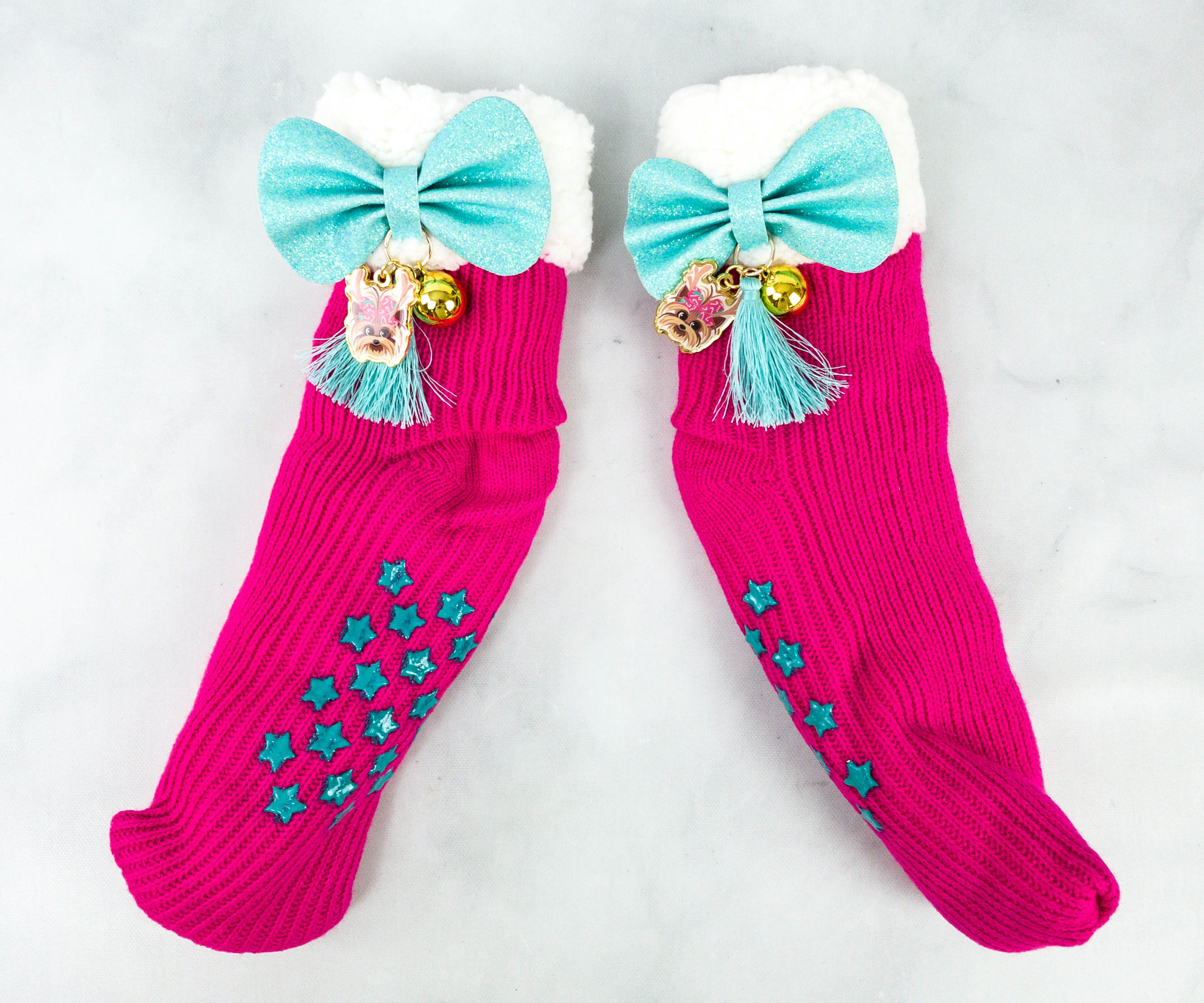 Slipper Socks. What is more perfect this cold season than a nice pair of socks that you can lounge around in?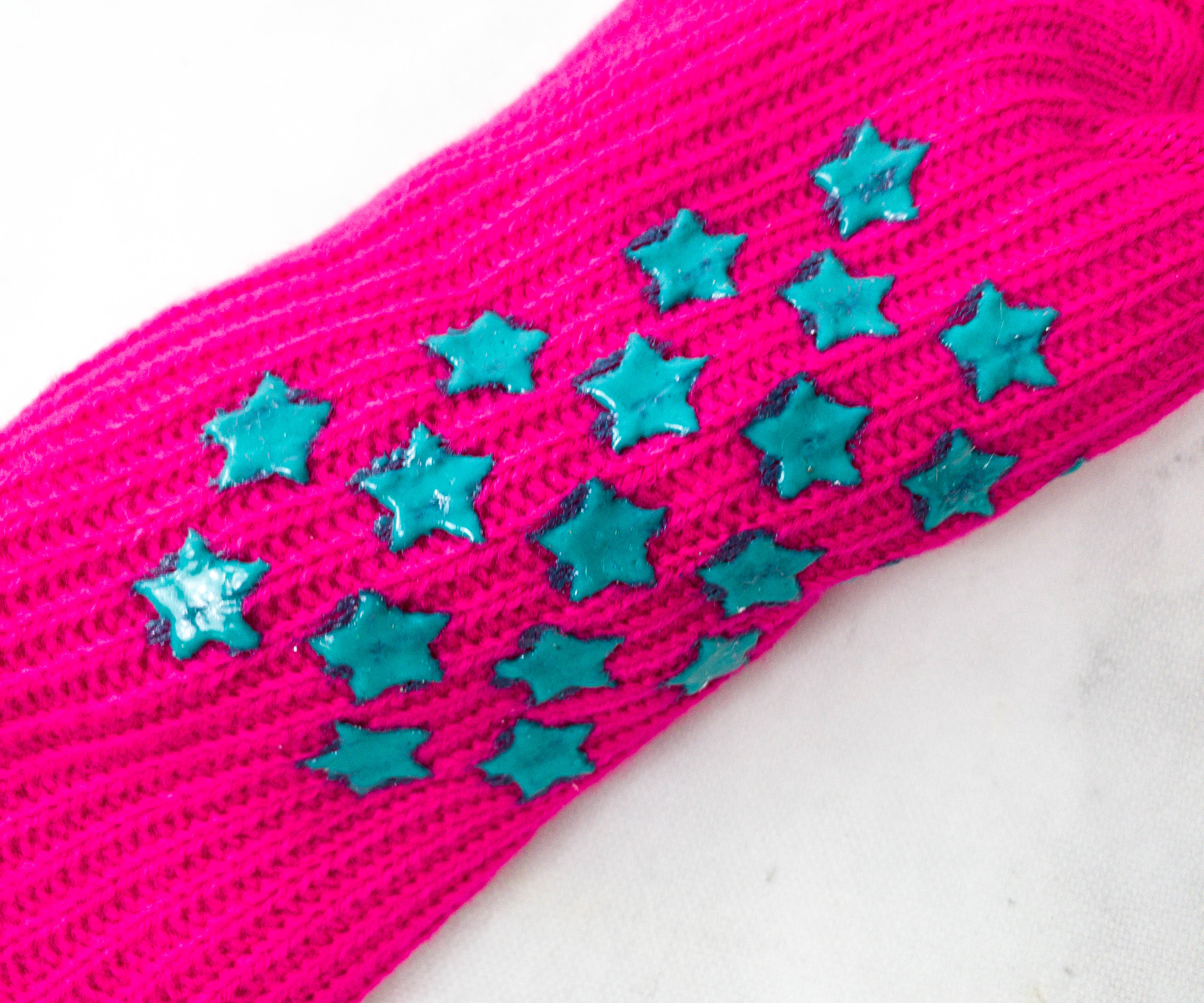 My daughter can even walk around comfortably while wearing the socks because the bottom has anti-skid stars!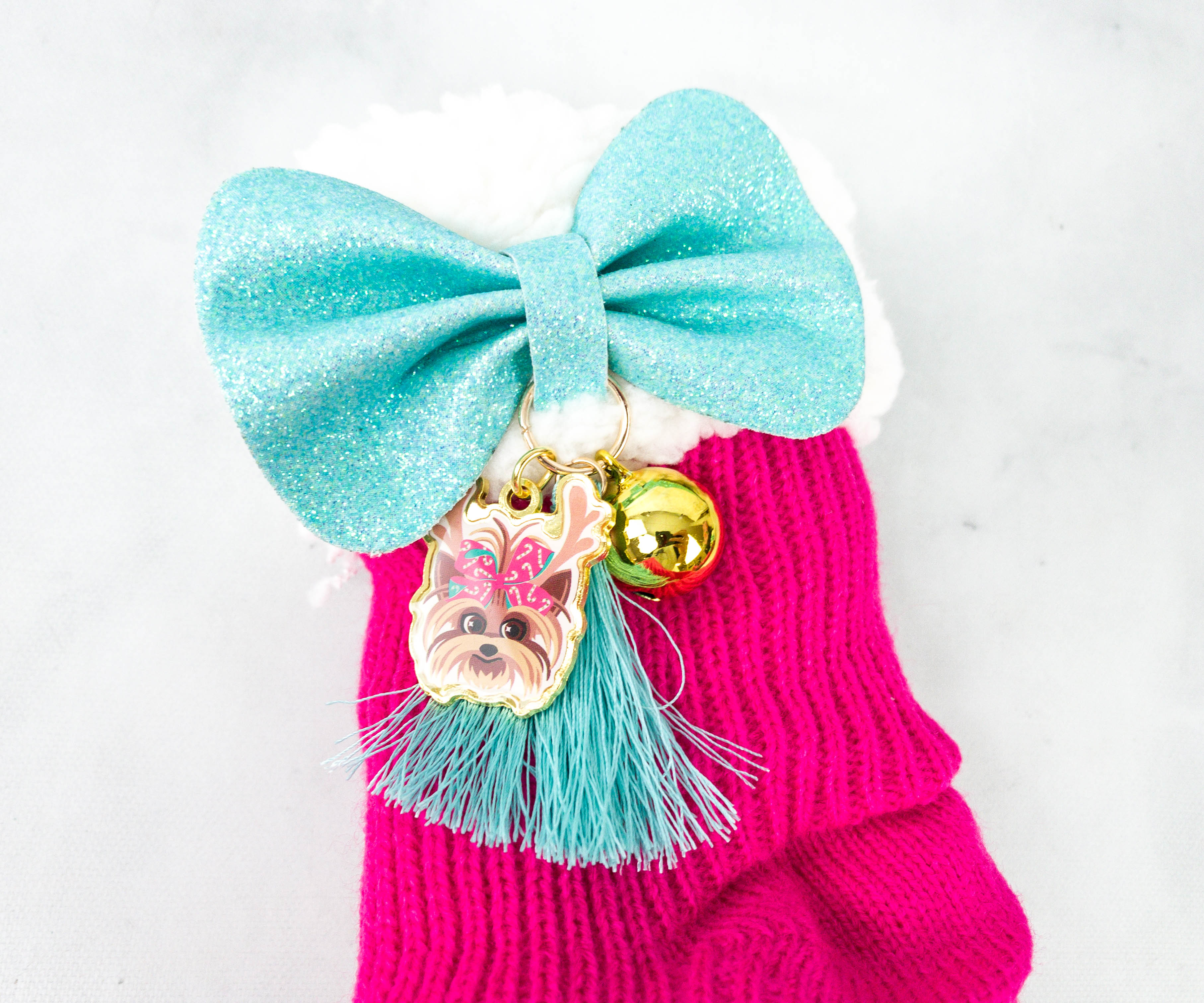 It also has a cute ornament design on the side of each sock, including a blue-green tassel, a gold Christmas ball, and a little BowBow charm. Of course, it wouldn't be JoJo Siwa Merch if there isn't a bow, so they're all hanging off a glittery one!
Put A Bow On It Waffle Shirt. Here's another season-appropriate item, a long-sleeved waffle tee in hot pink. You can also layer this up for an even cozier outfit!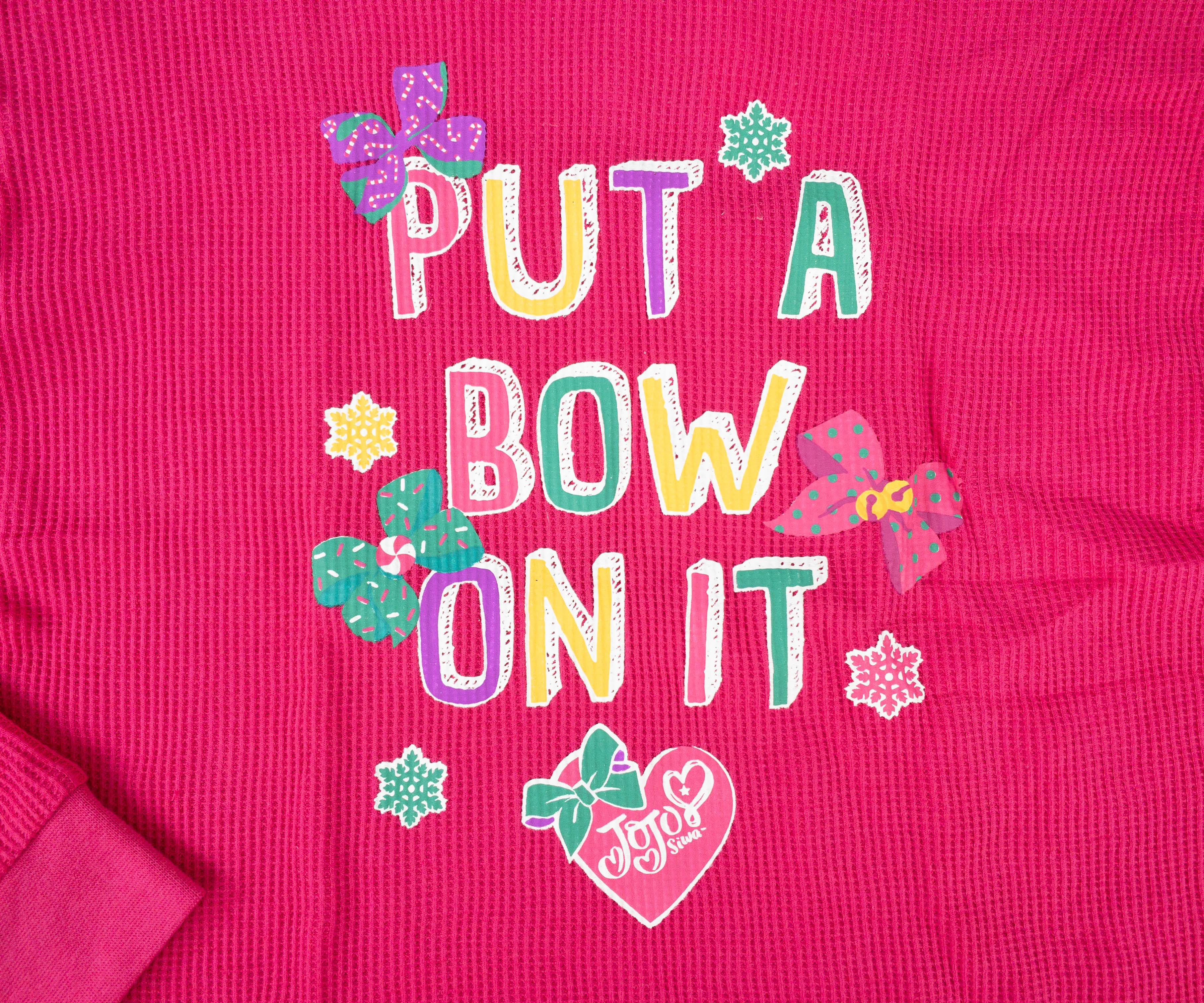 In front is a colorful print that says "Put A Bow On It"! The fabric they used is textured like a waffle, hence the name waffle shirt.
This quarter's Jojo Box is super cute! The designs fit the season well, and most of the items are pretty useful. Our favorites are the snowglobe and the long-sleeved top. The snowglobe makes a great display at a bedside table while the long-sleeved pairs well with  favorite leggings. The socks are also great because they don't just keep feet warm, they also have an anti-skid feature. It's a fun box overall! The Jojo Siwa Box always curates great boxes that keep young girls happy and stylish!
Are you getting The Jojo Siwa Box too?