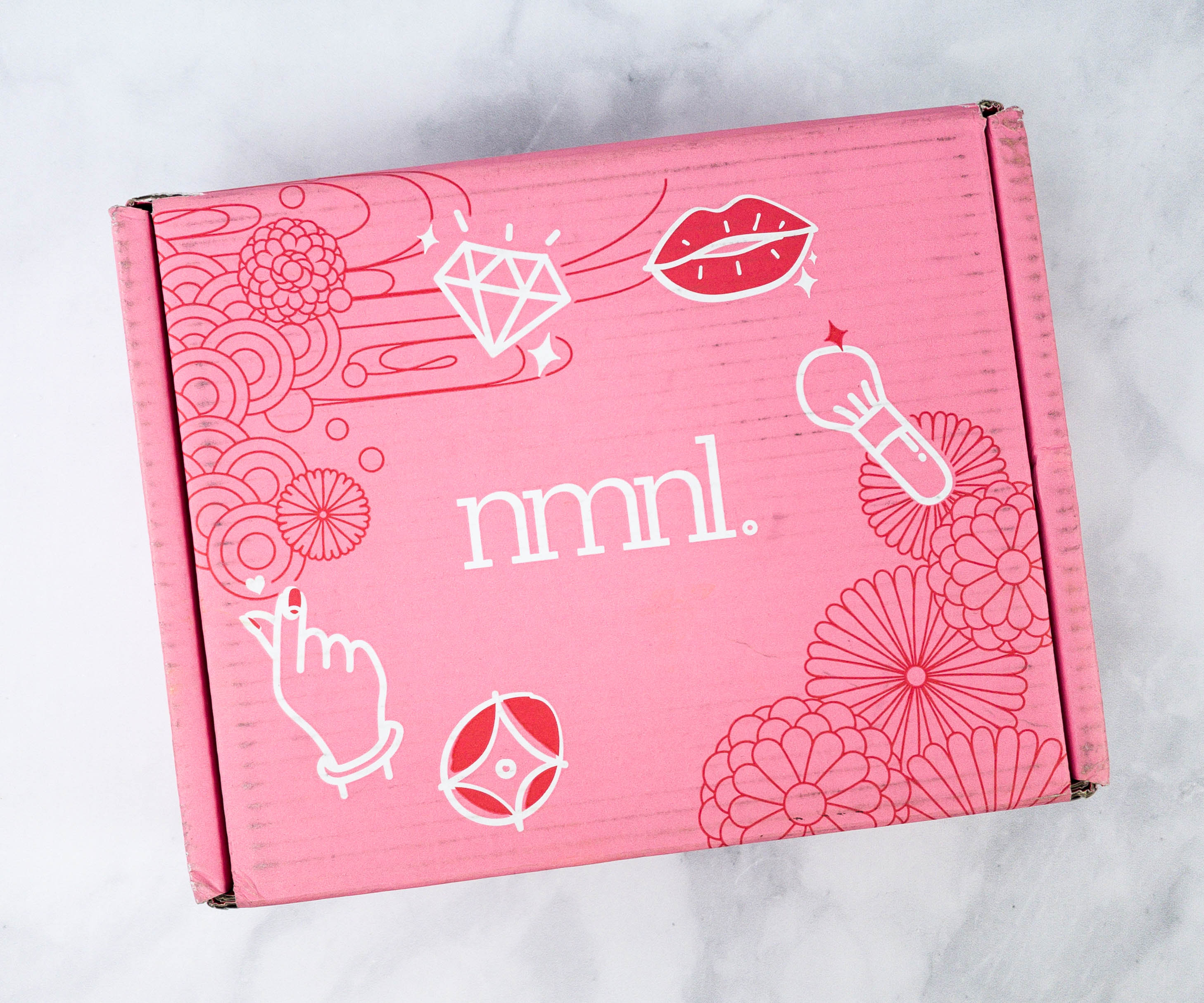 nmnl (nomakenolife) is a monthly beauty subscription box by the brains behind Tokyo Treat and Yume Twins. This is the new and improved nmnl! For the last few years since their launch, they have only included Japanese beauty brands but have taken subscriber wishes into consideration and have redesigned it to feature both Japanese and Korean beauty!
DEAL: Use coupon code HELLOSUBS at checkout to save 10% ($3.50) on your first box!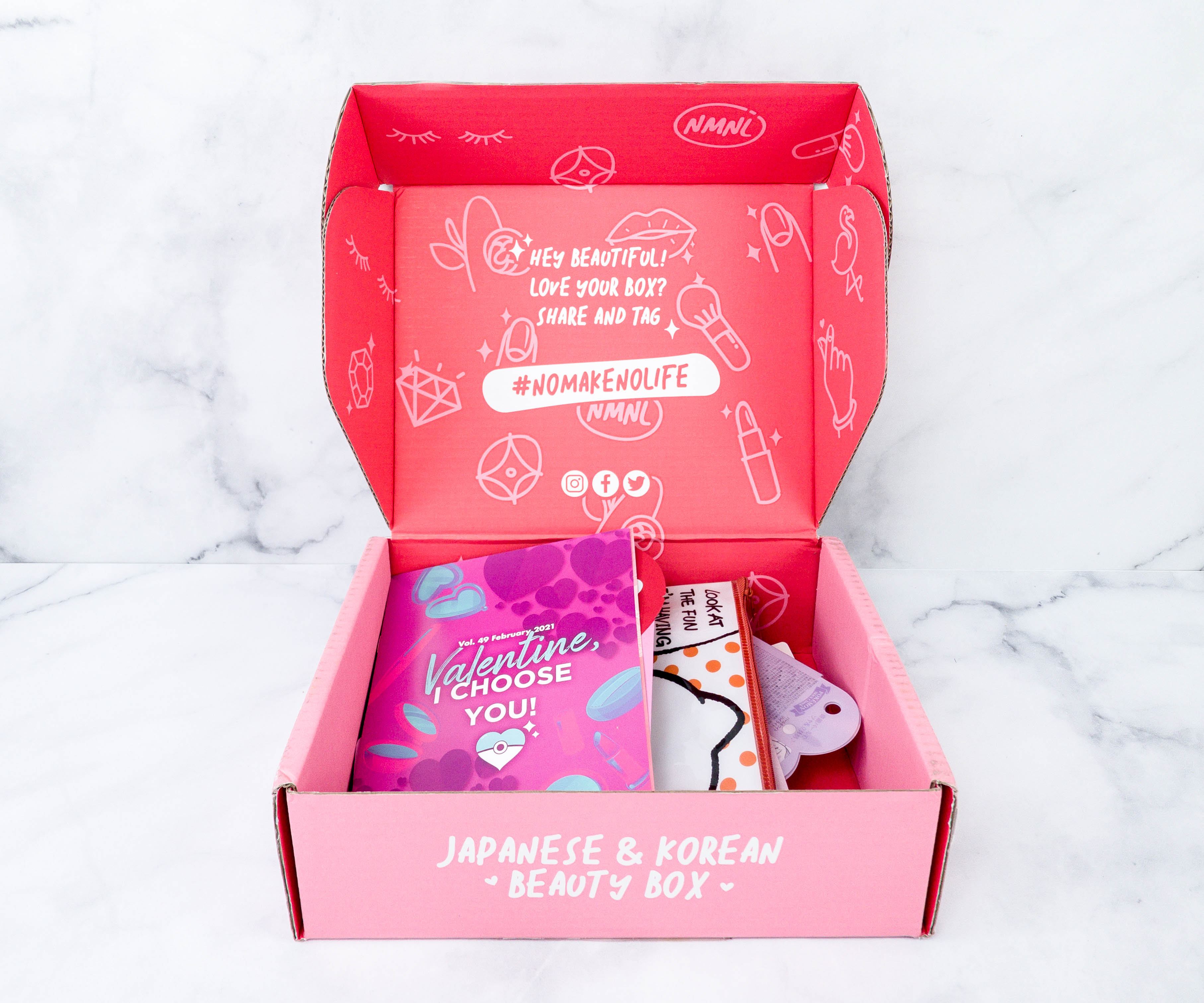 The box came in excellent condition.
There were no stuffing inside but everything looks great!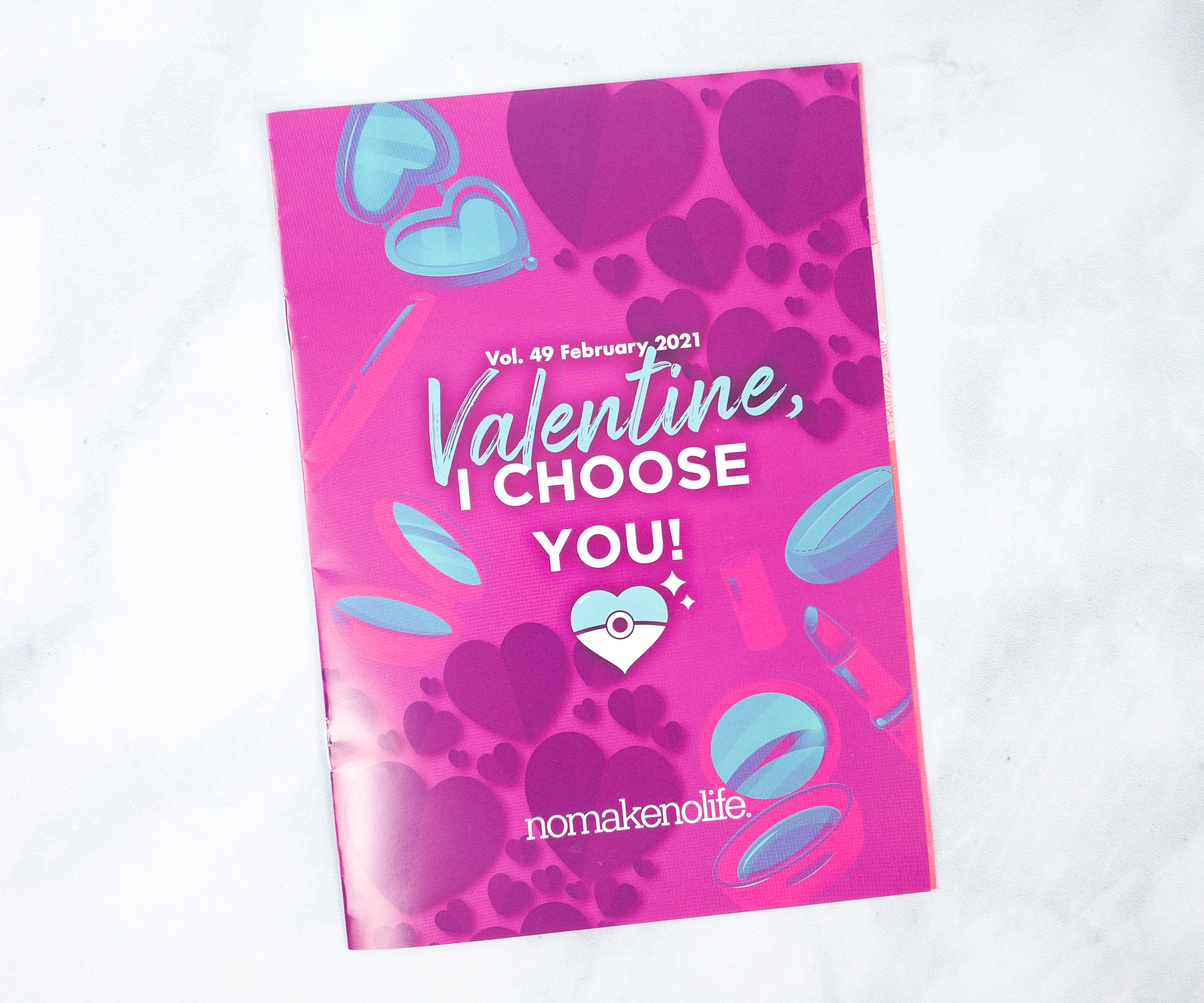 There's a mini-magazine included in the box!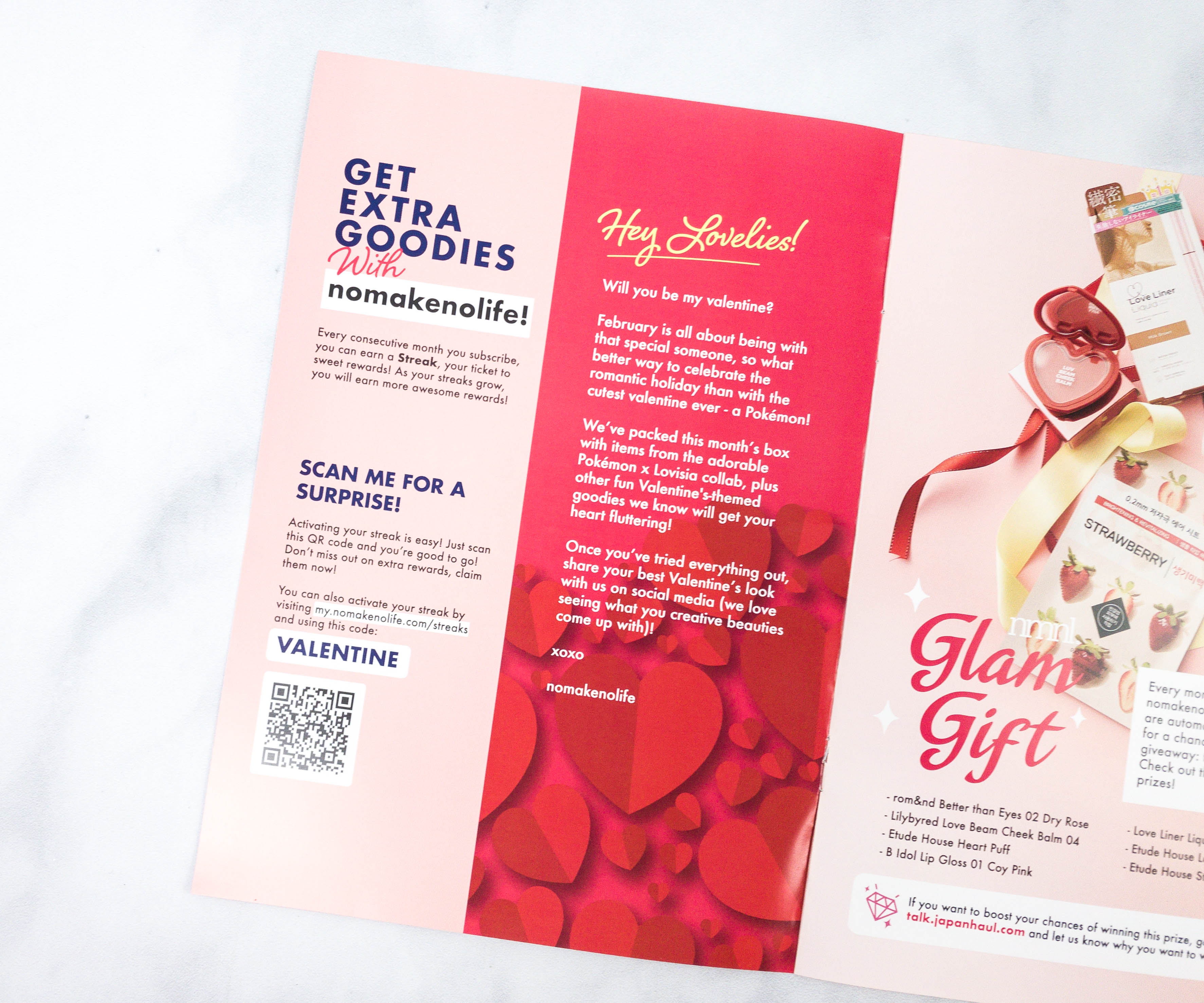 There's a Valentine message from nmnl, as well as a note about how to get a chance to win extra goodies from them by activating your streak.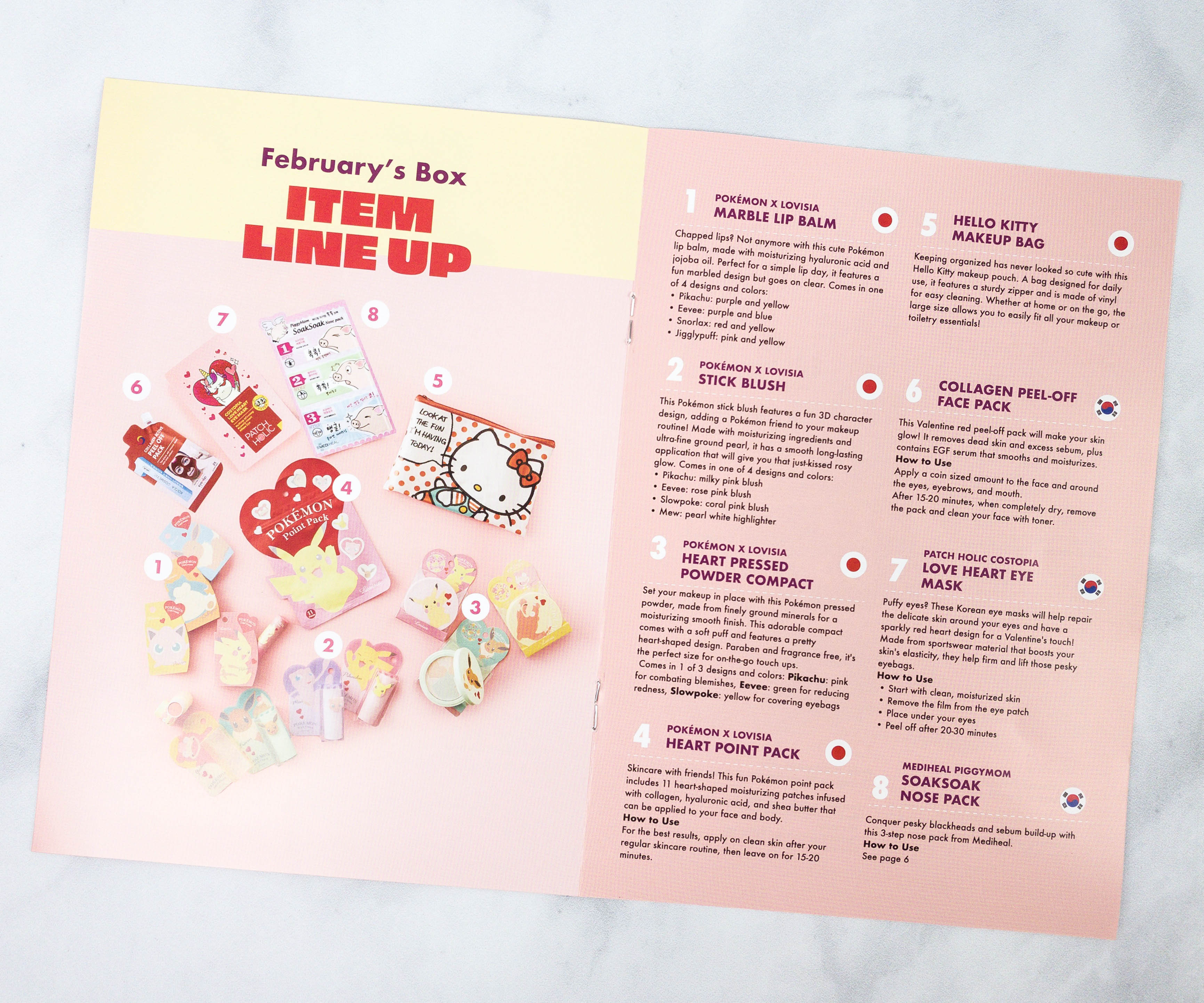 They listed all the items inside and also included a group photo!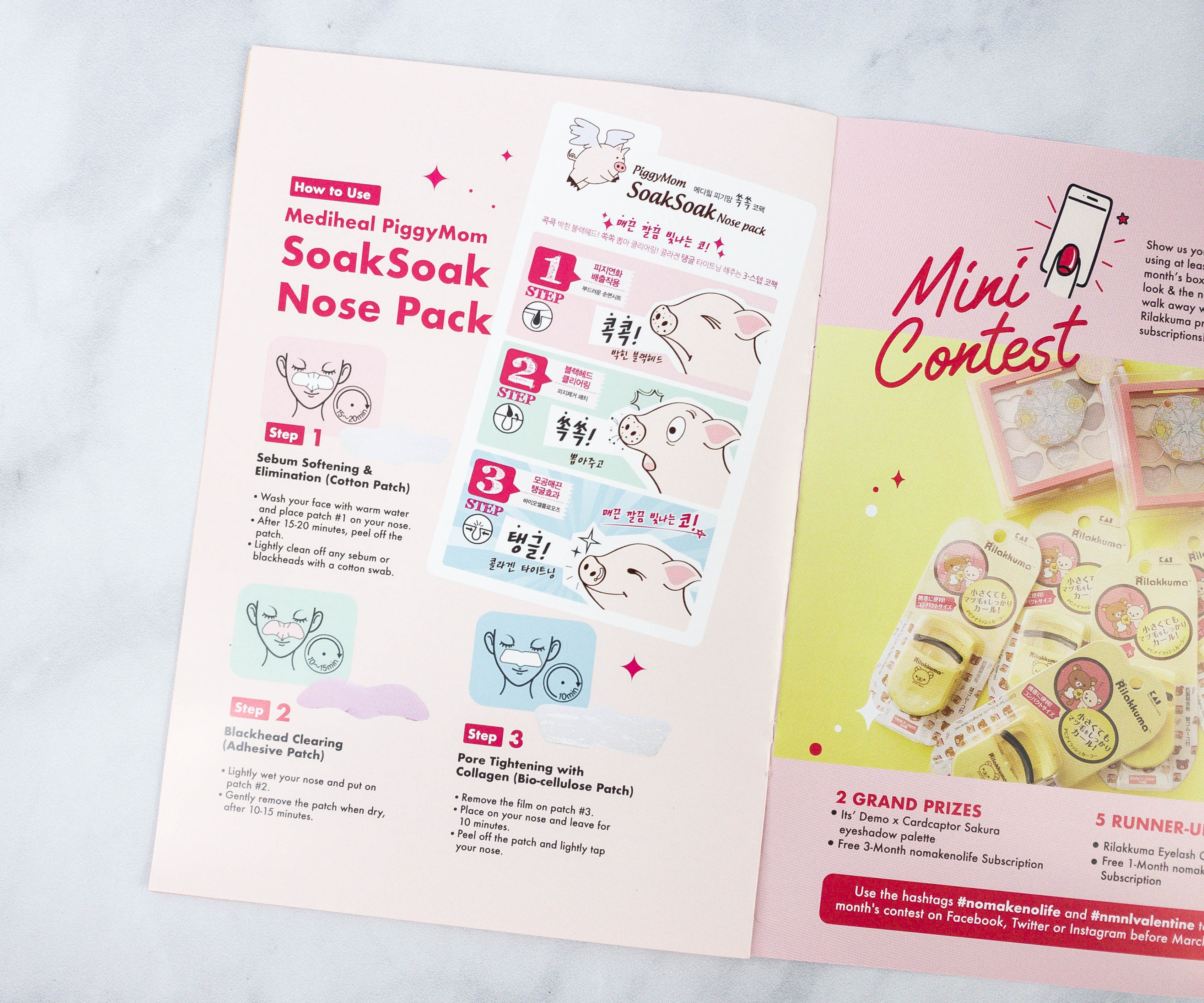 Here are the usage instructions for the nose pack included in the box.
They also encourage us to leave reviews to get a chance to win extra beauty and makeup items. The complete instructions are listed on the card.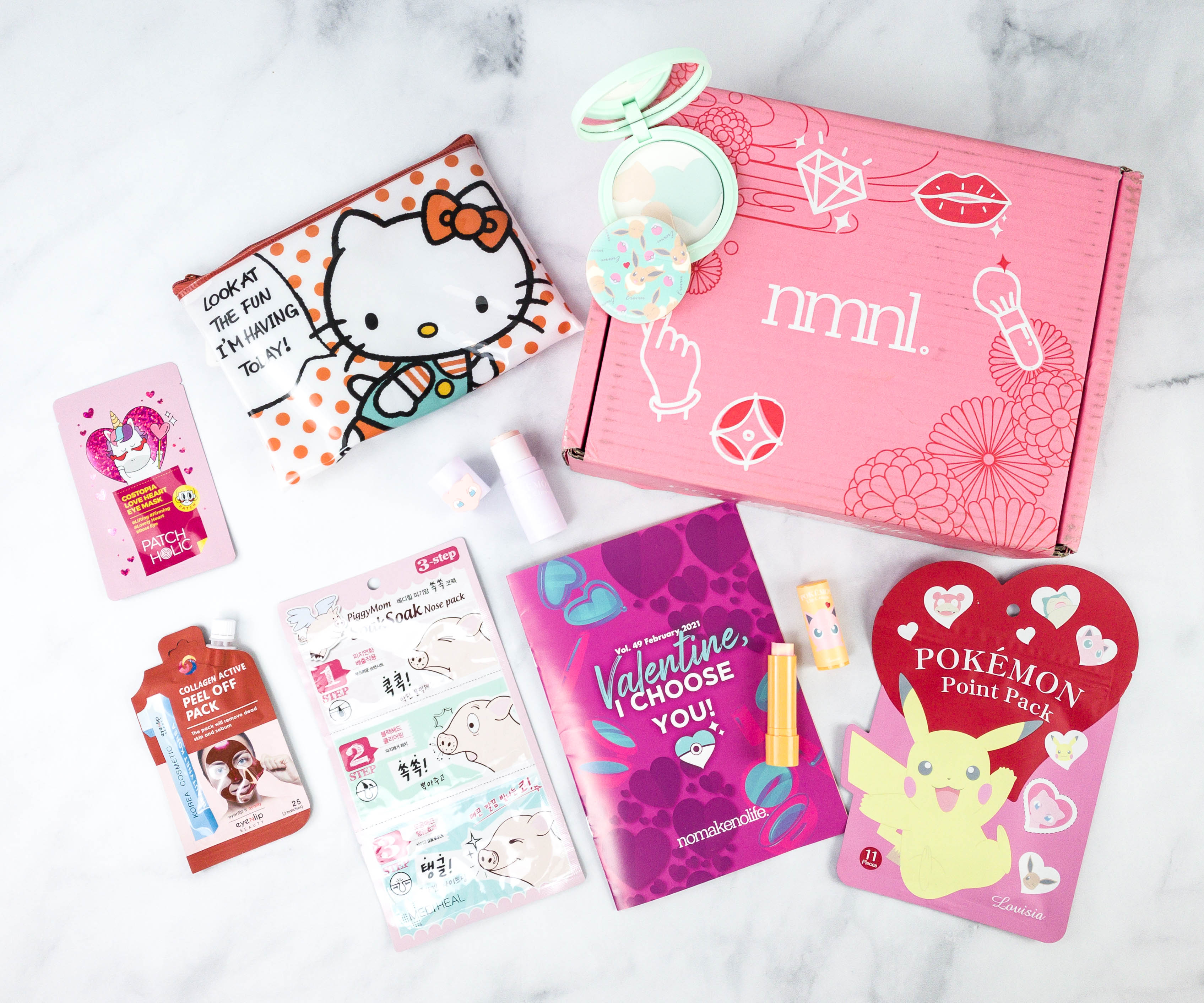 Everything in my box!
Pokémon x Lovisia Heart Point Pack. This cute pack contains 11 patches, all with unique Pokémon designs. Each piece is infused with shea butter, hyaluronic acid, and collagen to help boost the skin's moisture and keep it soft and smooth.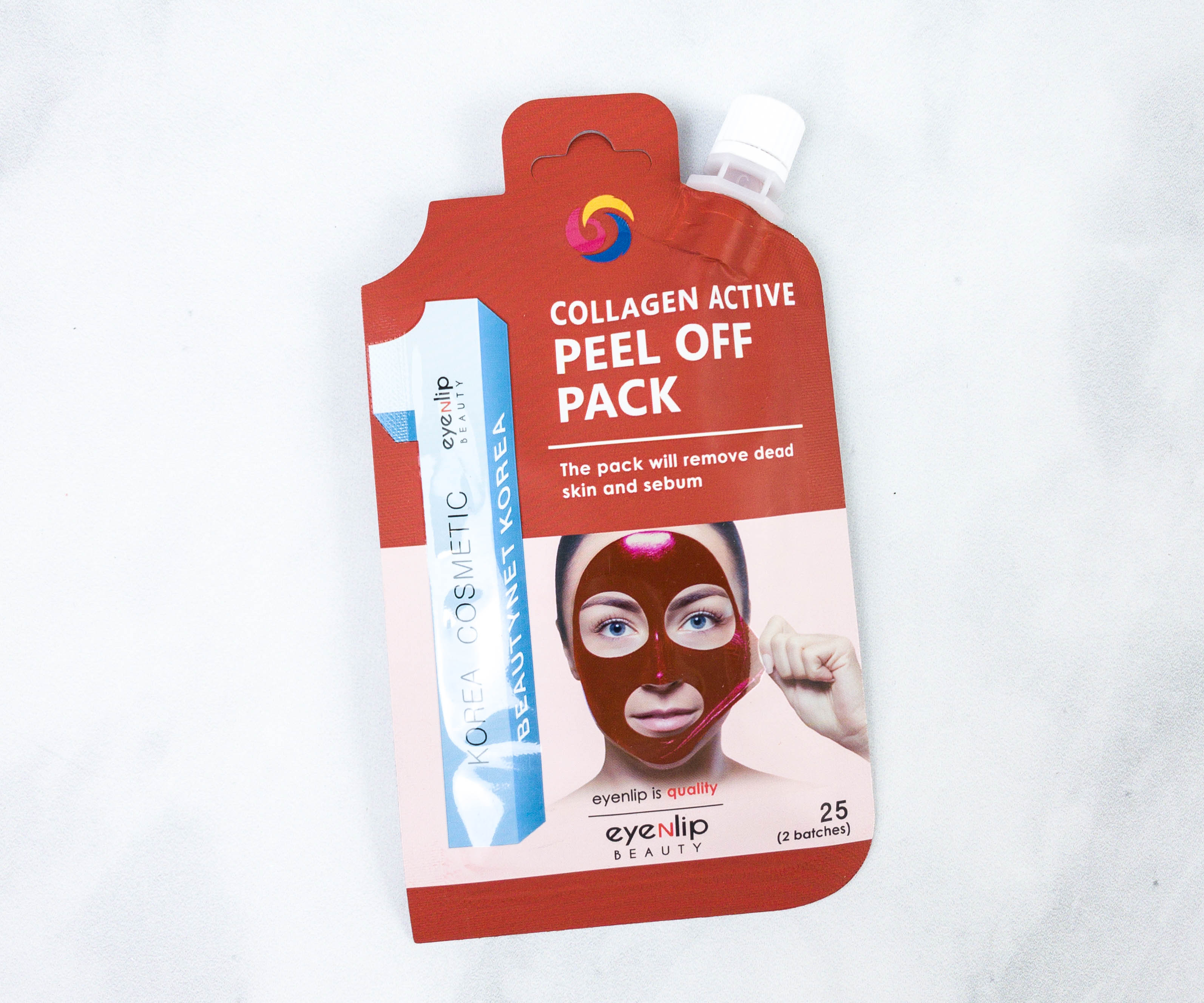 Collagen Peel-Off Face Pack. To keep the skin's sebum production at bay, here's a peel-off face pack! Not only does it take off excess oils from the skin to keep your pores from clogging, it also removes dead and dry skin cells to help keep the skin looking young and feeling fresh.
Patch Holic Costopia Love Heart Eye Mask. This eye mask promises to help brighten the under eye area! It's also hydrating and leaves a firming effect to reduce the visible fine lines and wrinkles. The packaging is also overflowing with cuteness, especially because of that unicorn holding a heart in a stick!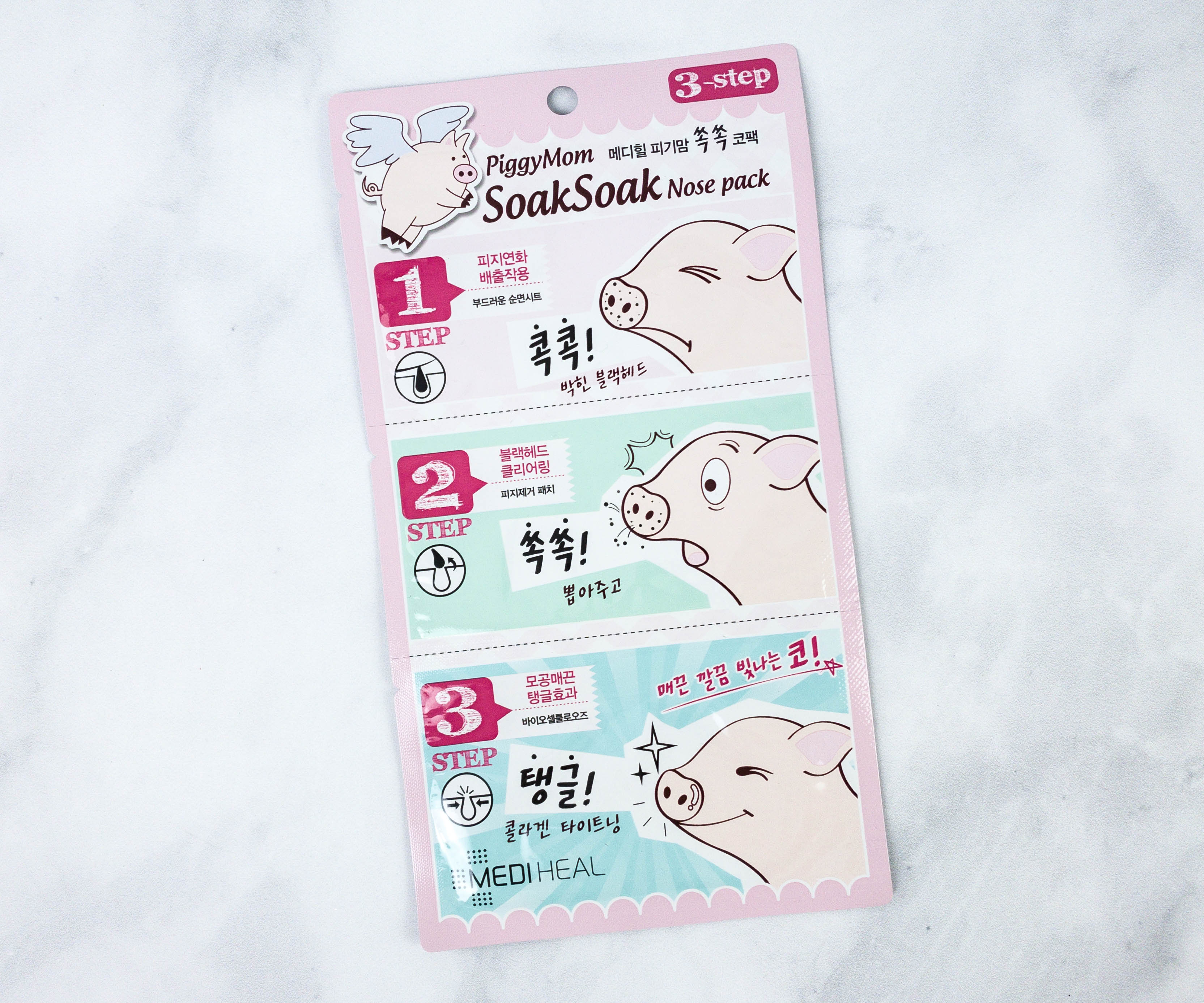 Mediheal Piggymom Soaksoak Nose Pack. A 3-step nose pack is exactly what I need to get rid of pesky blackheads! This product helps remove them while treating the skin to leave it looking healthier and radiant. The first step gets rid of excess oils while the second clears out the impurities on the skin. The third one tightens the pores with collagen to help promote clear and youthful skin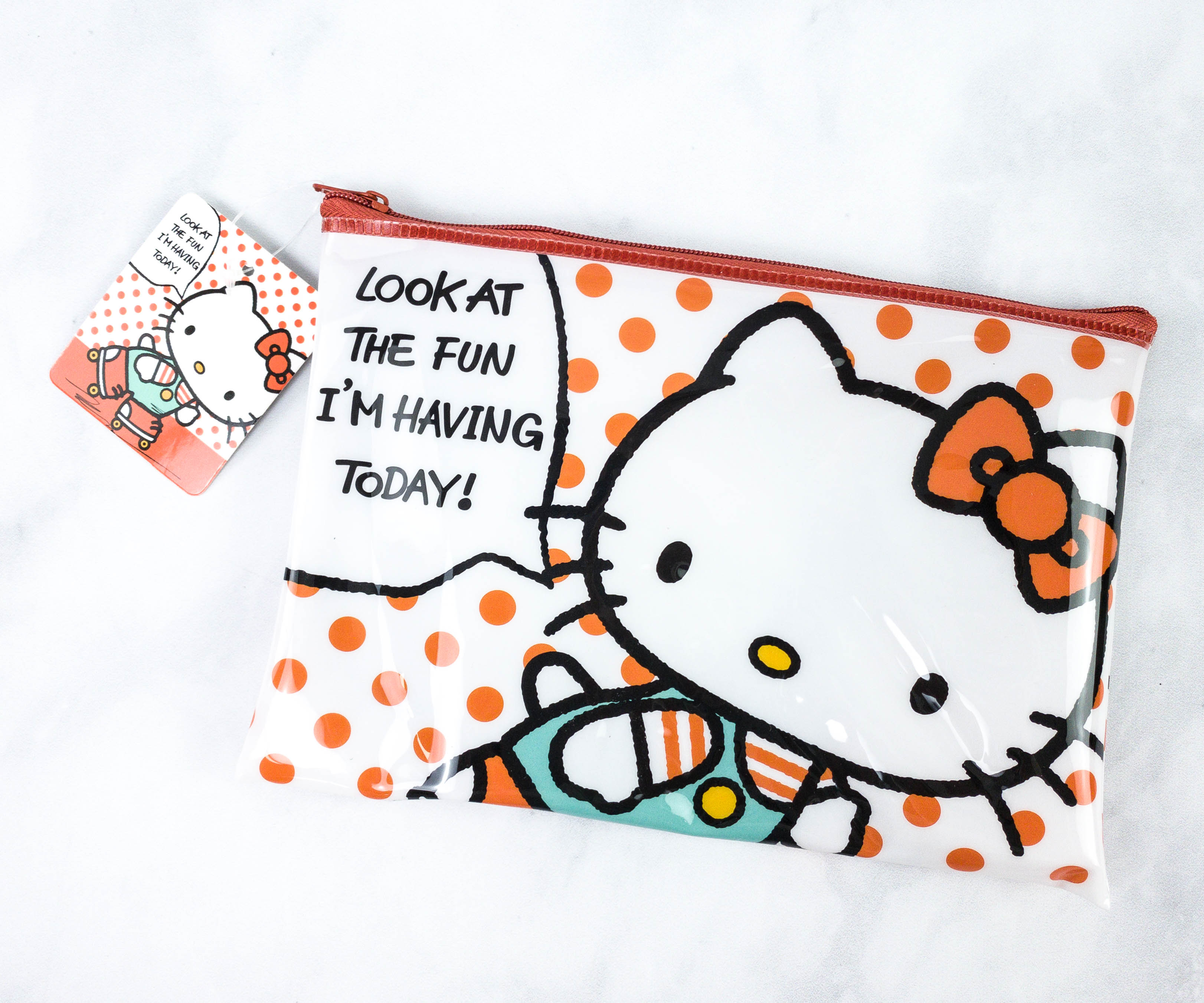 Hello Kitty Makeup Bag. This handy make-up bag is perfect for when you're on-the-go! You can keep all the beauty products you need in this bag to keep everything organized. I love the cute Hello Kitty design and even Hello Kitty says she's having a lot of fun!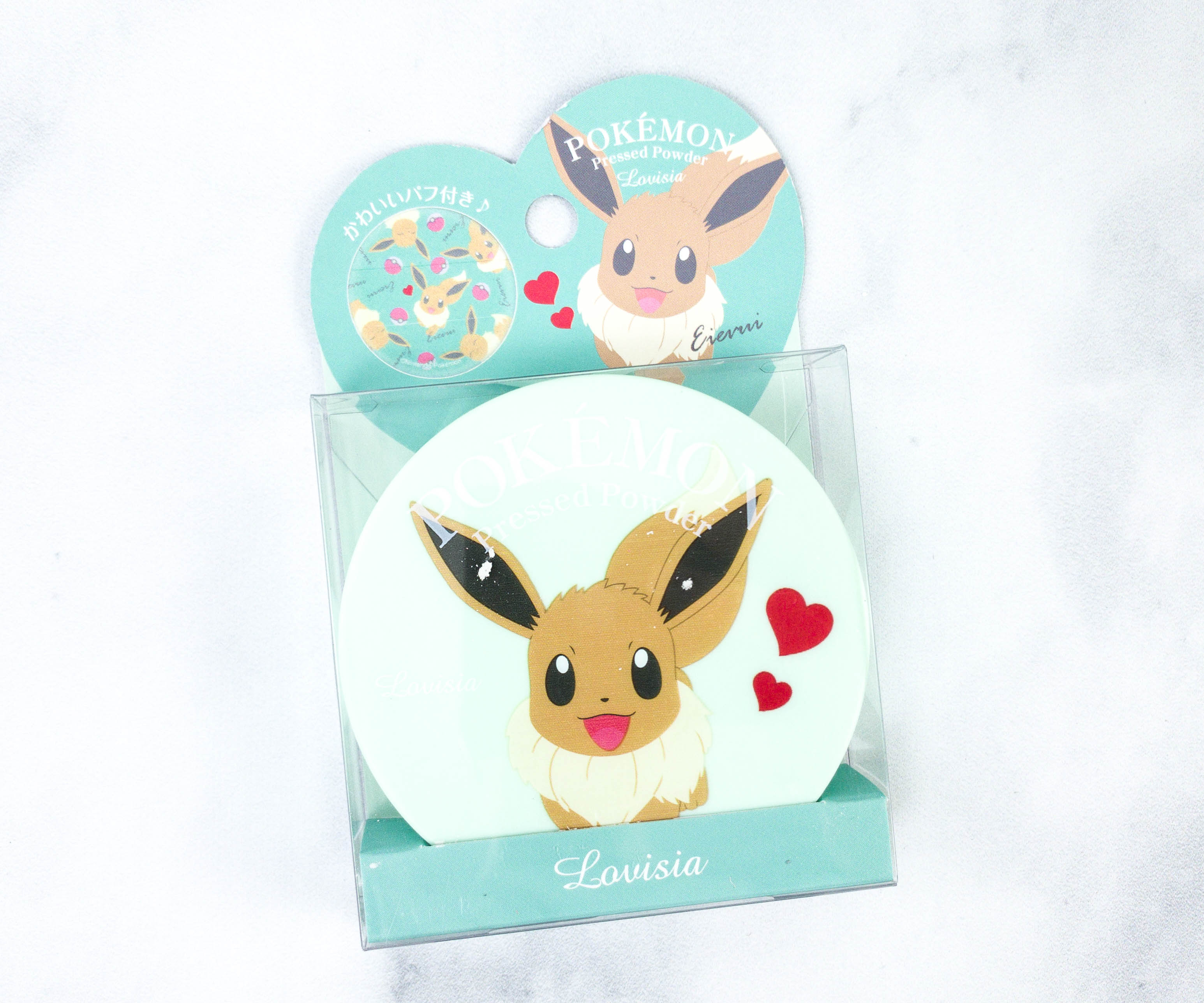 Pokémon x Lovisia Heart Pressed Powder Compact. They also sent this adorable powder compact!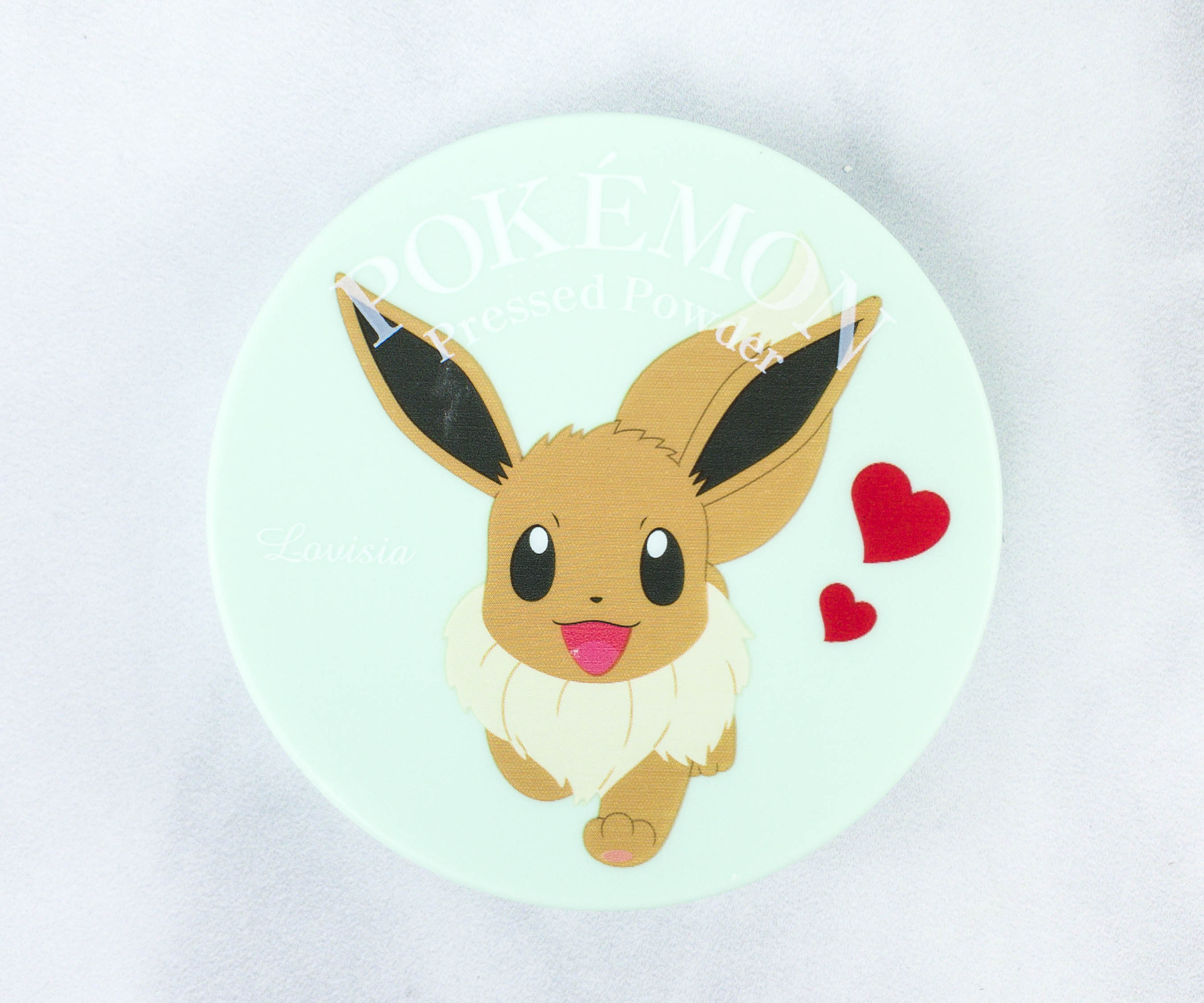 It features Eevee, one of my favorite Pokémon!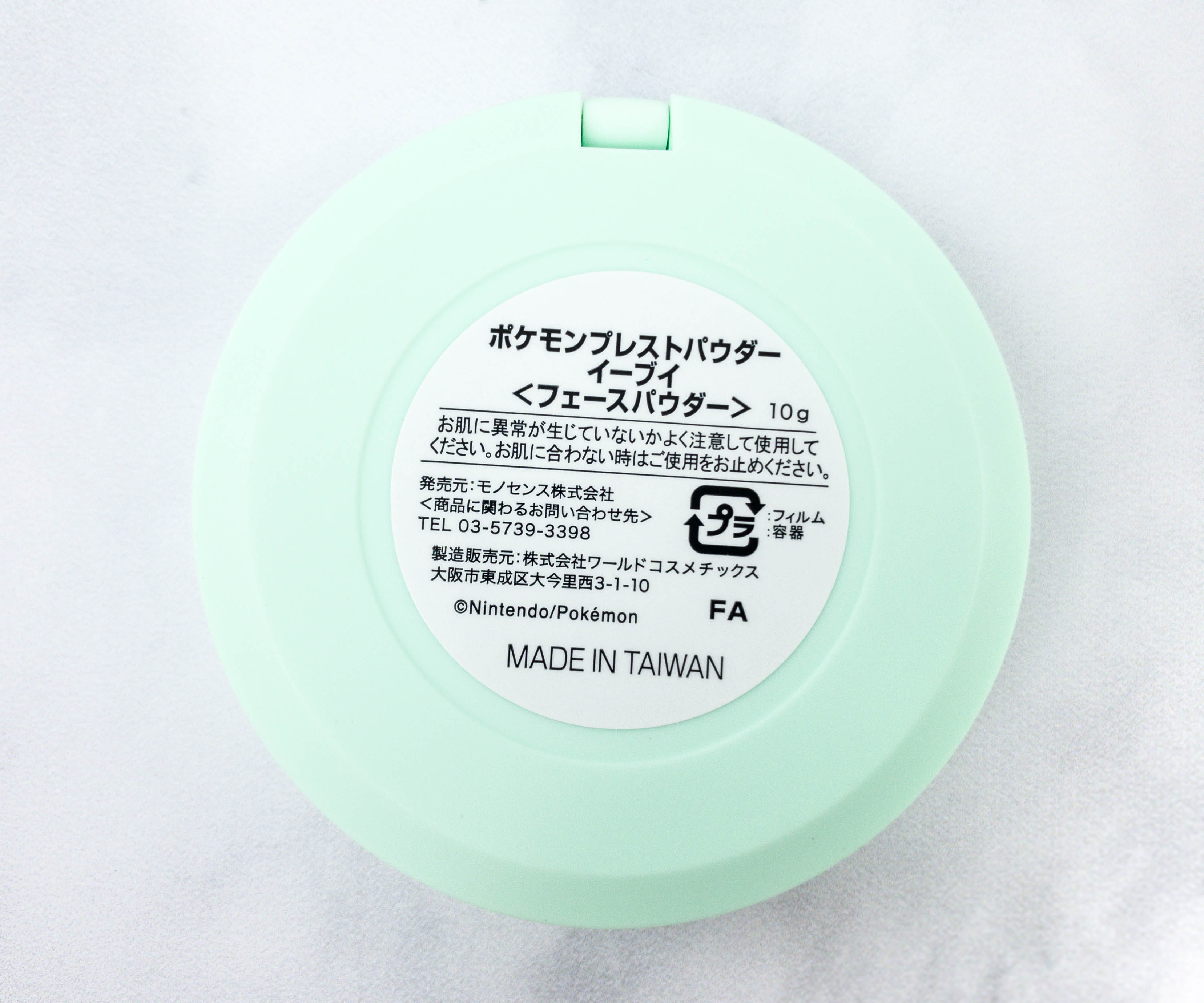 At the back, it indicates that this product is made in Taiwan.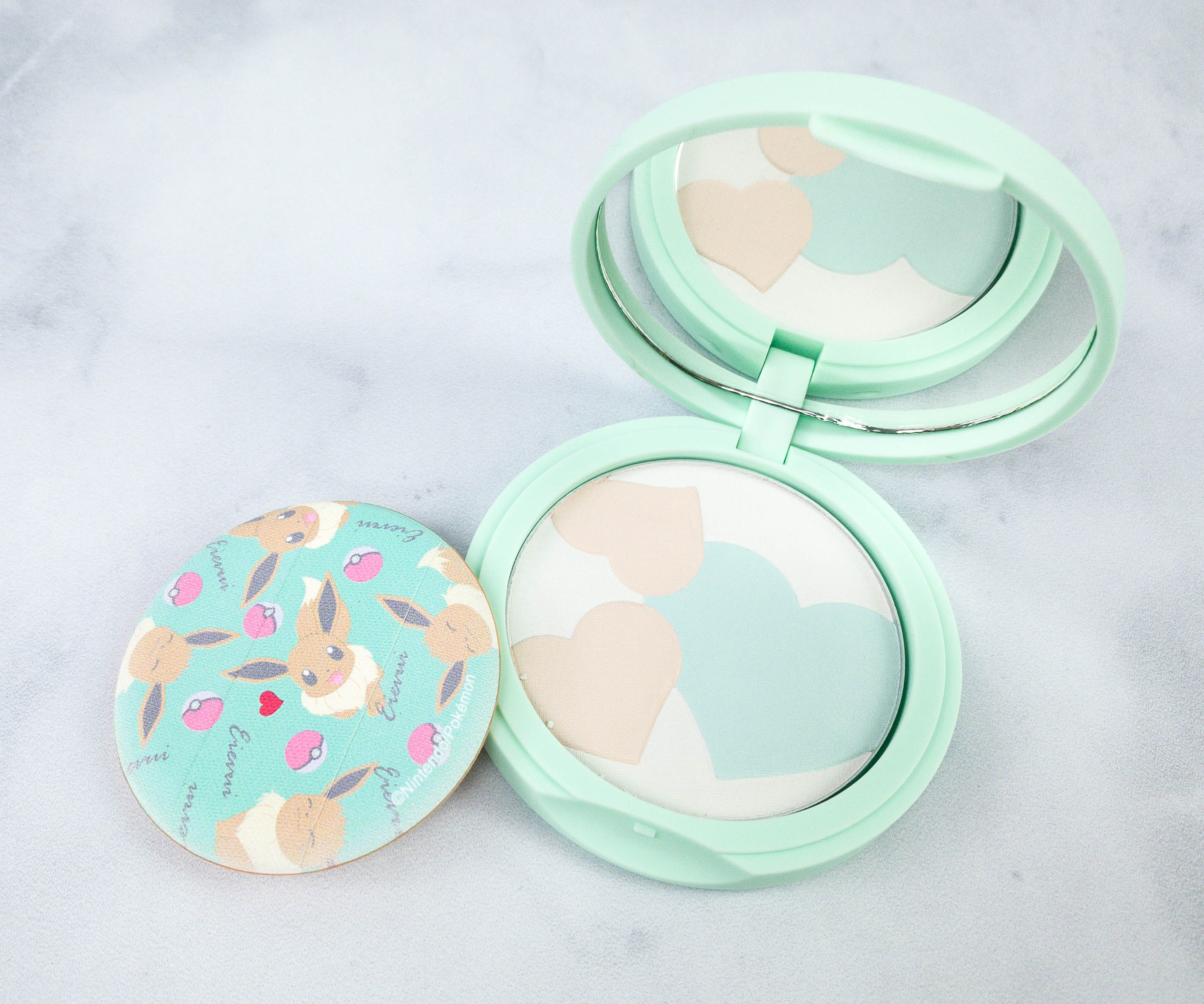 The compact includes a mirror, which is very handy. It also has a powder puff to help with application. The product itself looks really cute as it has hearts on it. The pressed powder is good for taking off excess oils from the skin. It helps a lot during retouch and it works really well in making the skin look fresh again in the middle of a hectic day.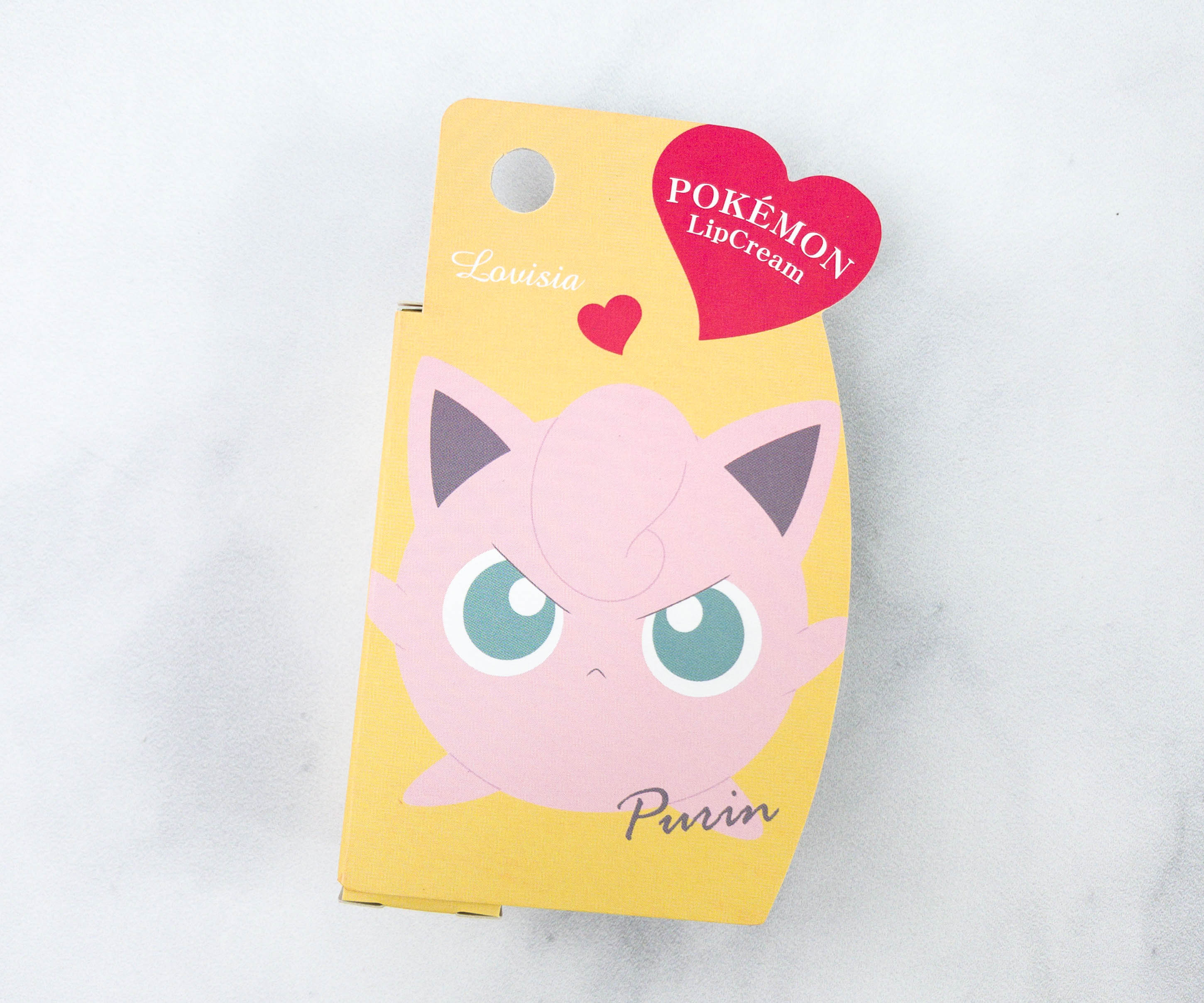 Pokémon x Lovisia Marble Lip Balm. This moisturizing lip balm glides smoothly on my lips and doesn't leave a sticky or heavy feeling!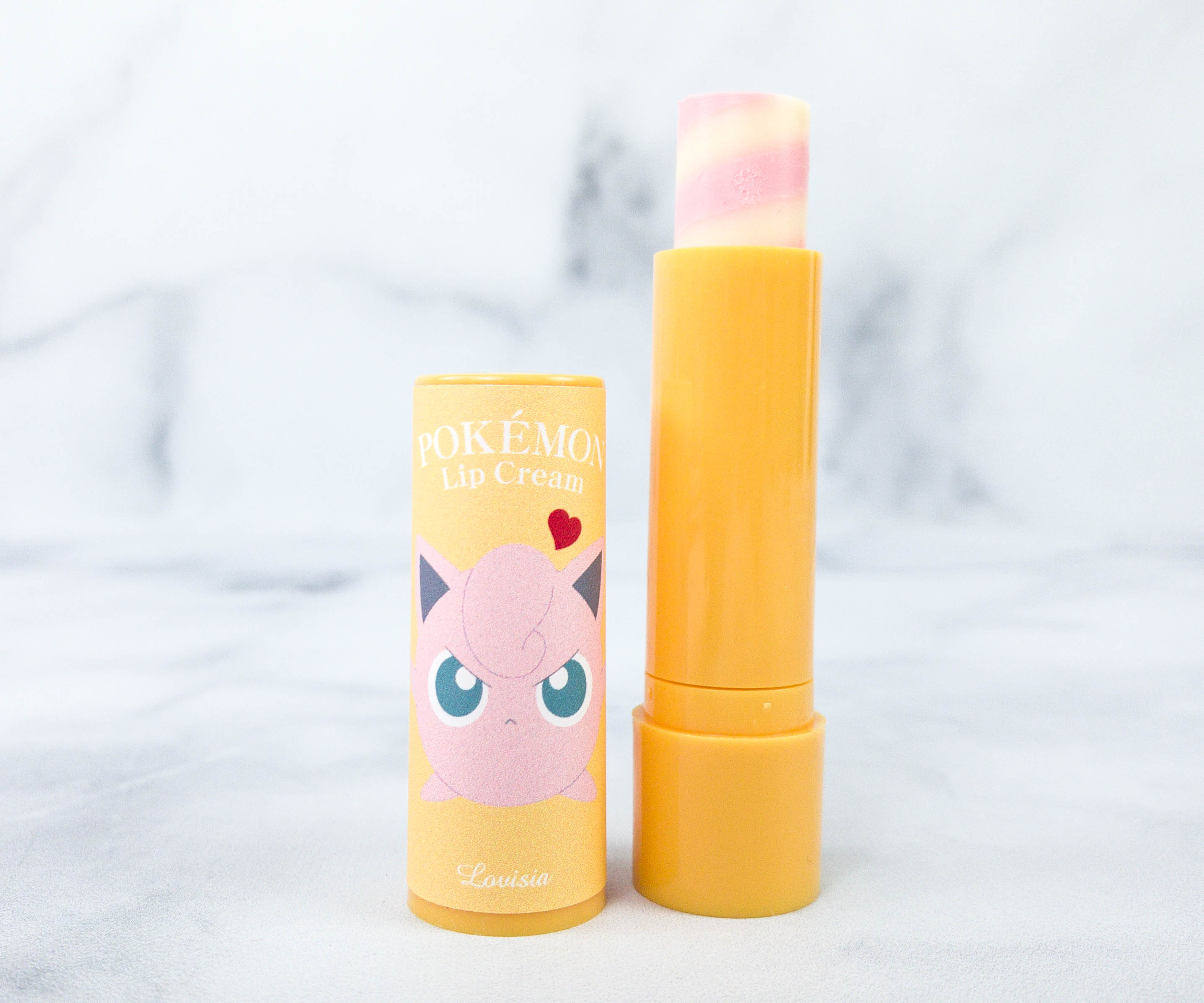 The balm is made with jojoba oil and hyaluronic acid, which are both known for their hydrating and nourishing properties. I also love the lip balm's packaging. I mean, look at Jigglypuff looking angry but still cute!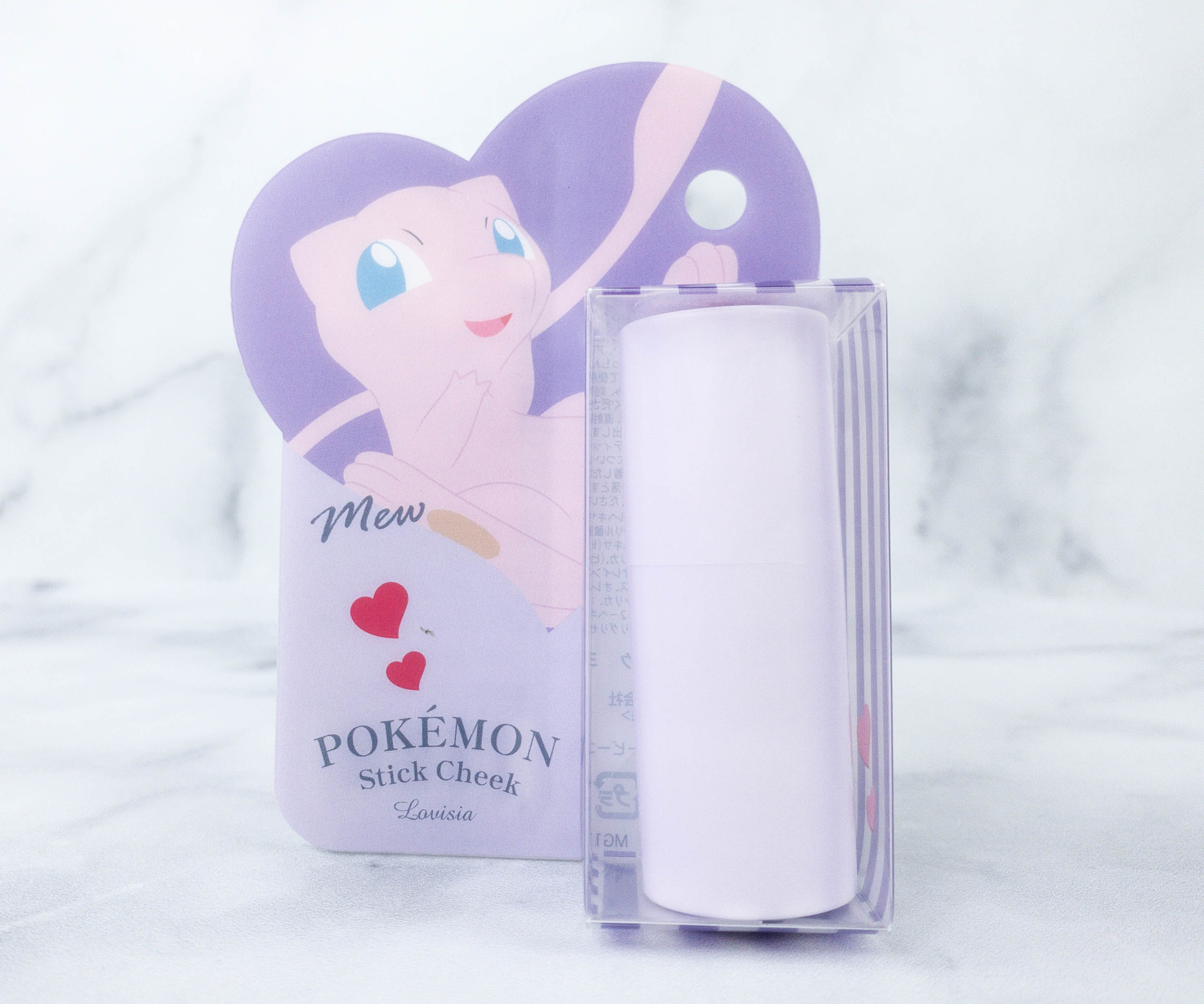 Pokémon x Lovisia Stick Blush. Here's another makeup item, a blush on a stick featuring Mew!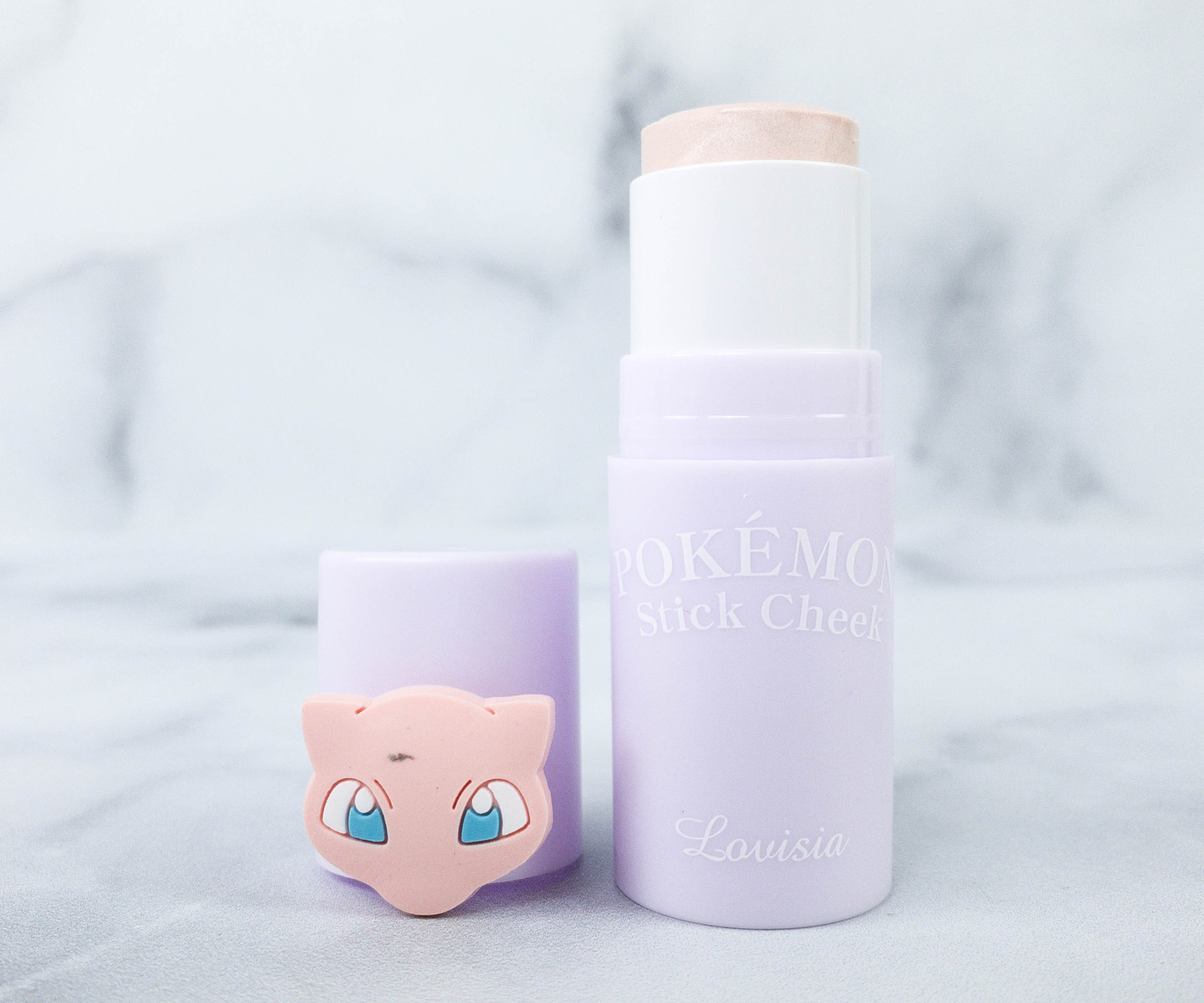 This is more of a skin brightener as the light shade helps keep the skin look glowing and vibrant. The formula is creamy and easy to blend! I like it because it's convenient and easy to use, especially on days when I just need a little brightening on my face.
I love this month's makeup and skincare items, especially the Pokémon-themed ones. My favorite is the Jigglypuff lip balm because of how hydrating it feels on my lips. I also really liked the nose pack because it helped with my blemishes and left my skin glowing and radiant. Overall, I couldn't be happier with all that I've received. They are all useful and the cute packaging is just a bonus! This subscription would be a great fit for anyone interested to start their Japanese and Korean beauty routine!
What did you think about this month's nomakenolife?