Margot Elena Discovery Box is a quarterly box from the parent brand of Library of Flowers, TokyoMilk, Lollia, The Cottage Greenhouse, and Love & Toast and promises a $200+ value. This box is delivered four times a year for $59.99 per box plus FedEx Ground Shipping of $6.95 a box. With your purchase, you'll be enrolled in their seasonal membership and receive a box of beauty every 3 months delivered to your doorstep.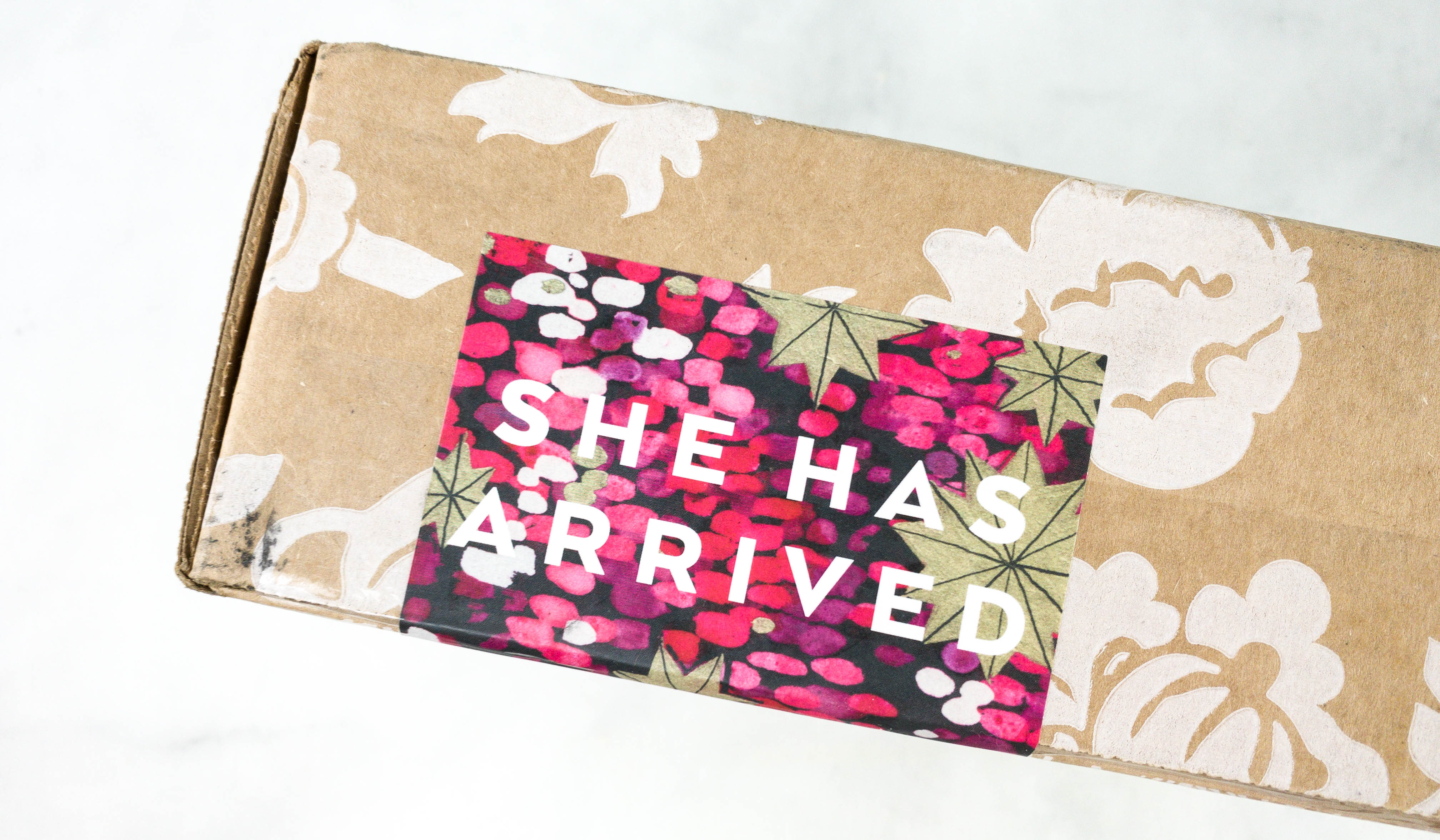 The box was sealed with a pretty sticker. It says "SHE HAS ARRIVED"!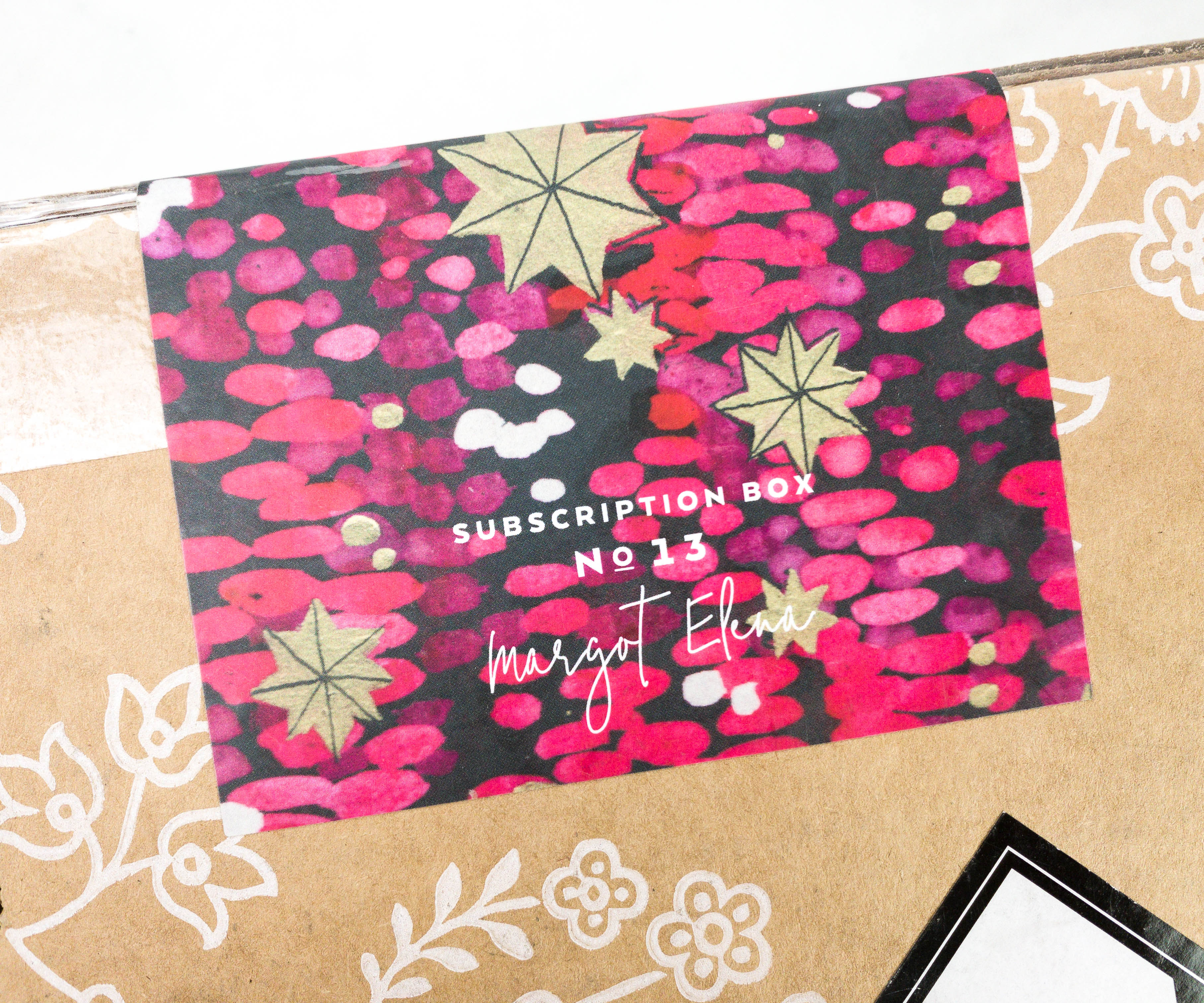 There's also a Margot Elena branding on it.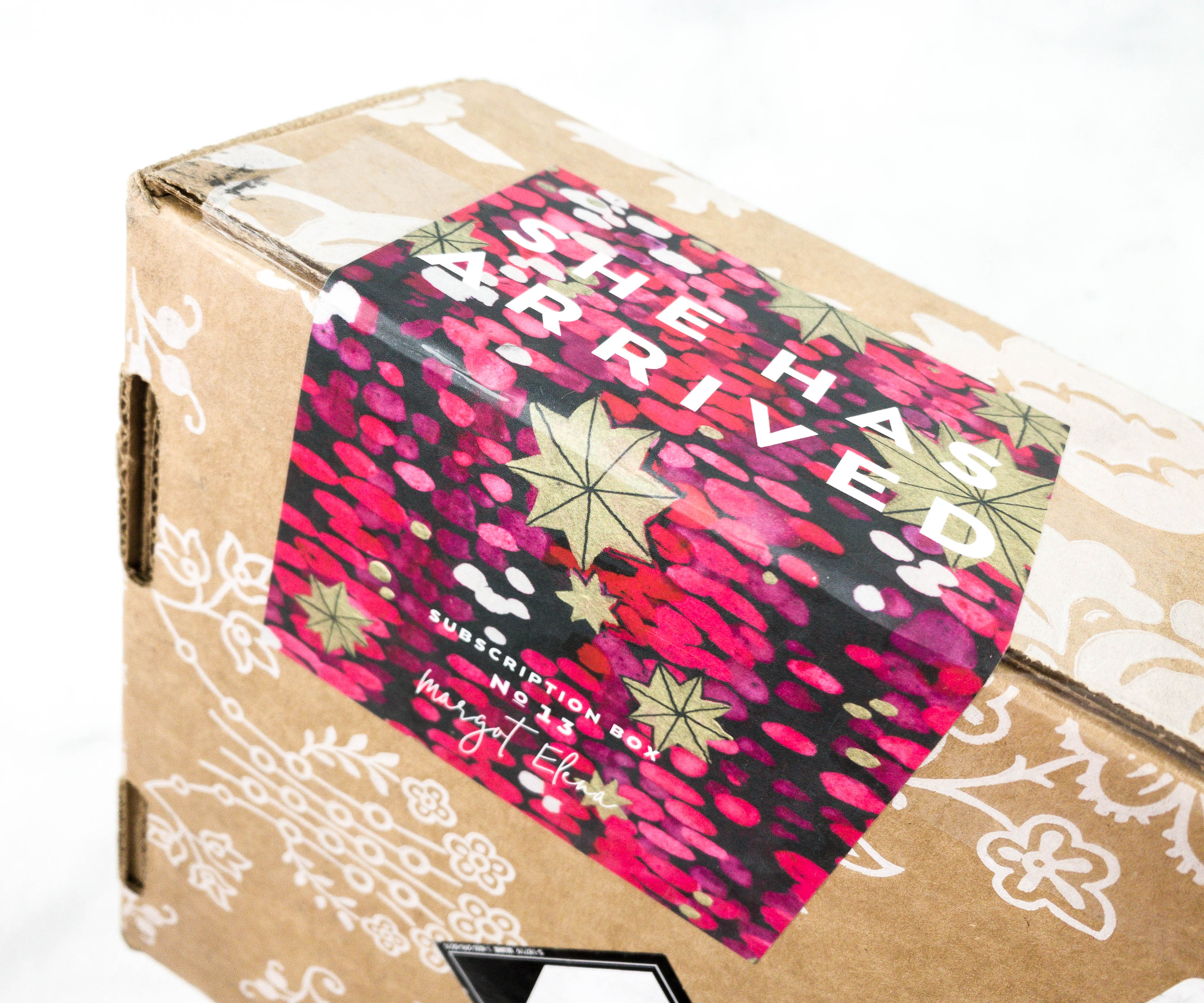 The box and sticker seal are really gorgeous!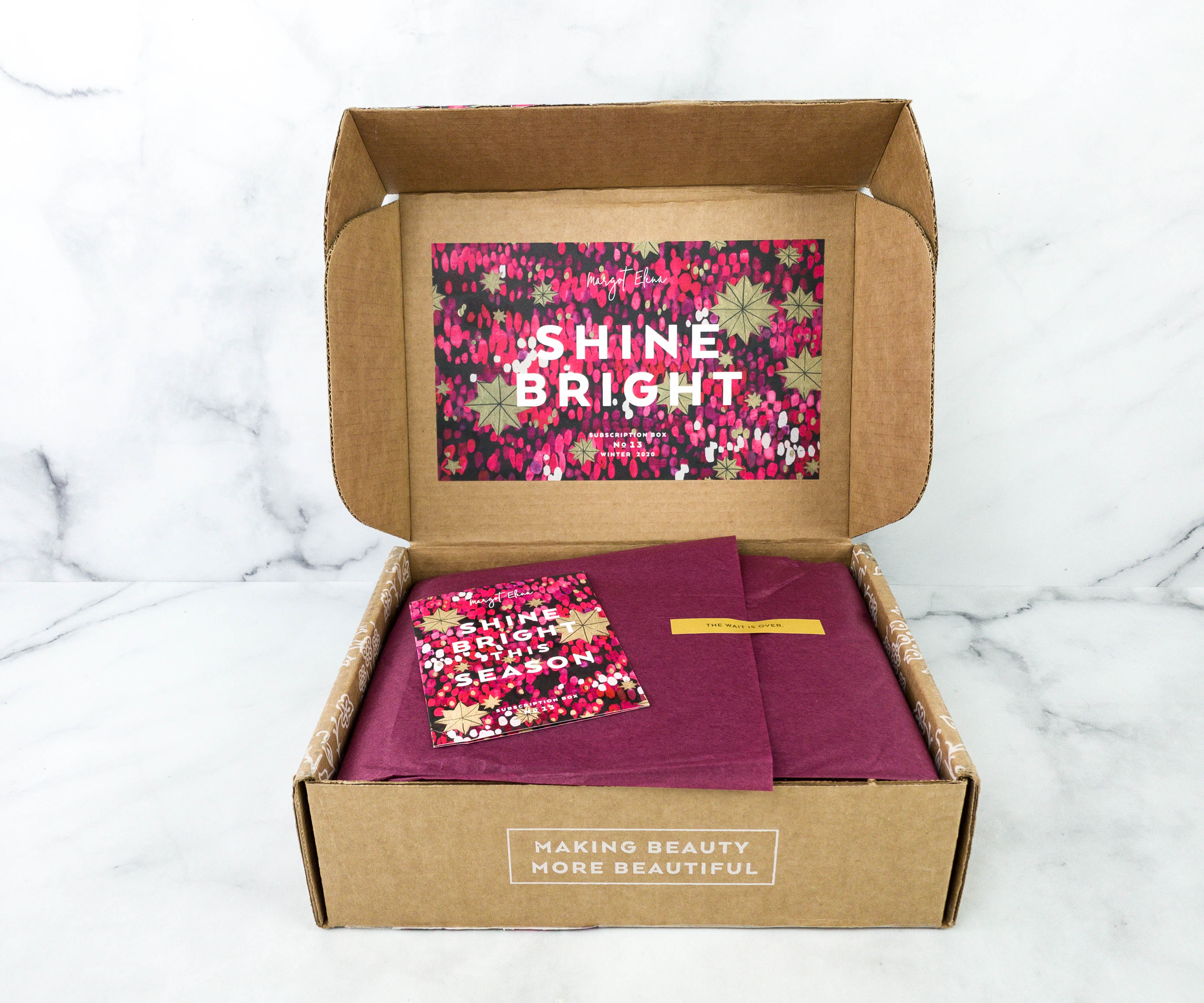 There's an info card that sits atop the items wrapped in tissue paper.
The items are sealed with a sticker that says "The wait is over."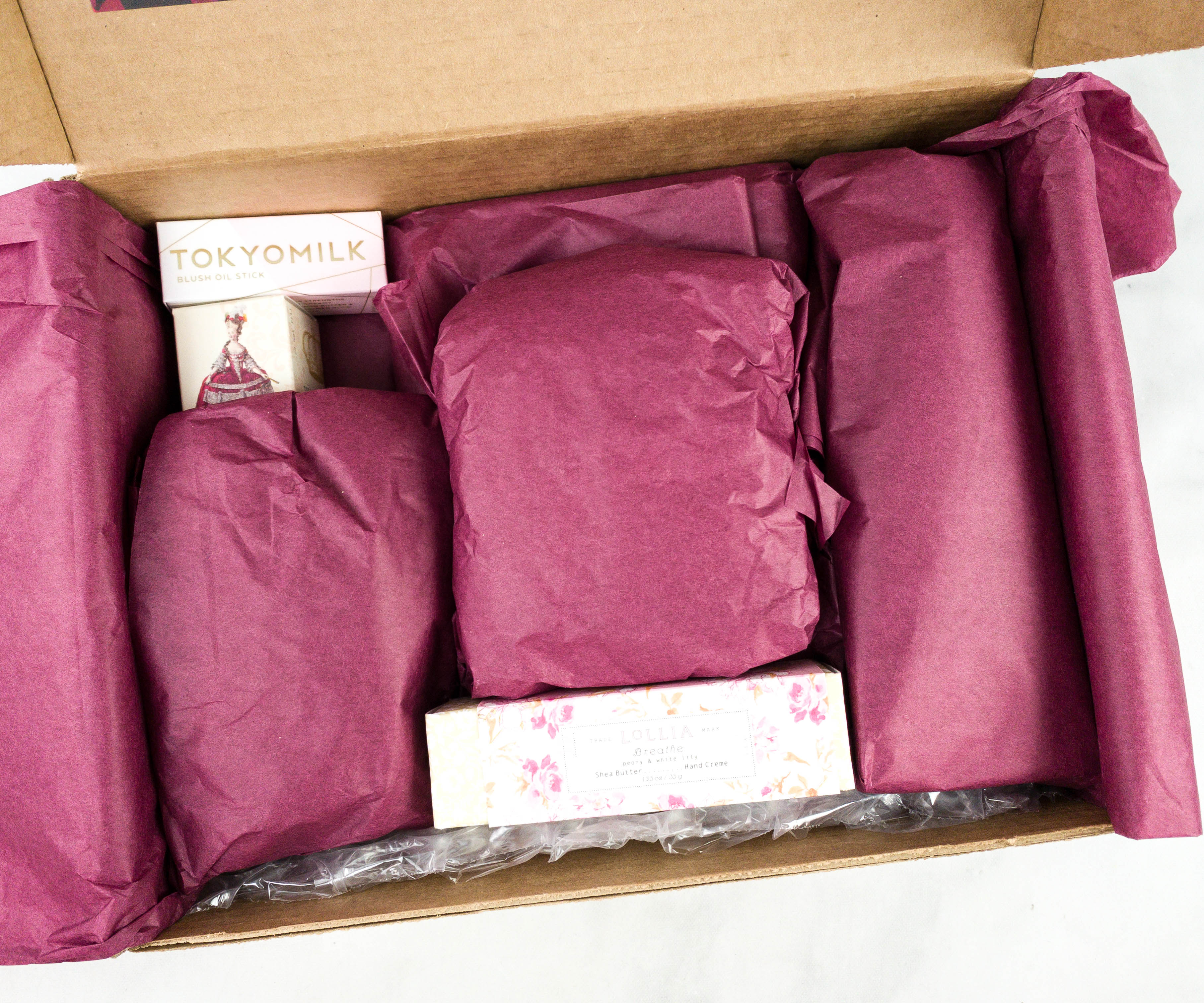 The items are neatly tucked inside. Some even came individually wrapped in tissue paper for extra protection.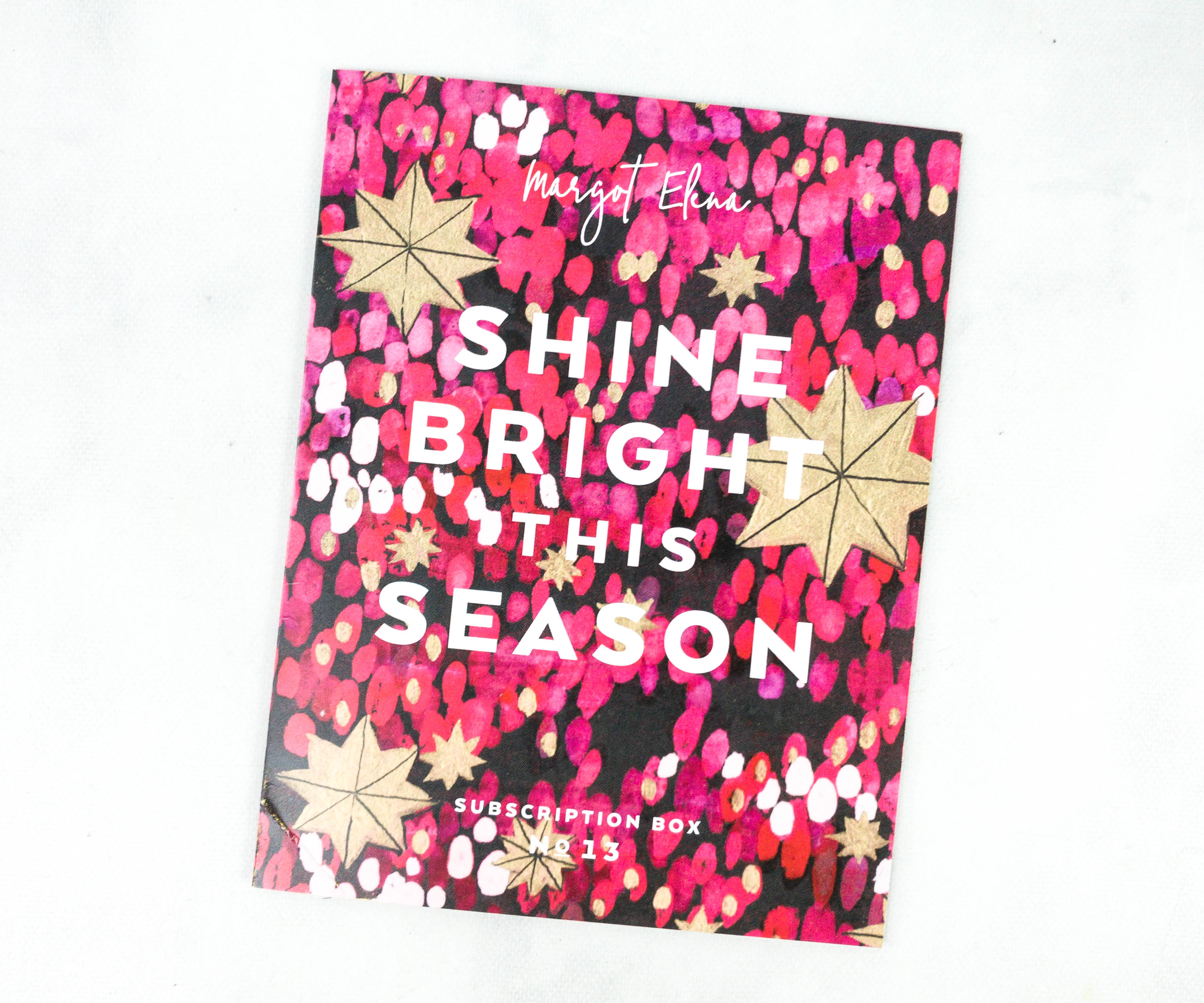 The info card design is holiday inspired.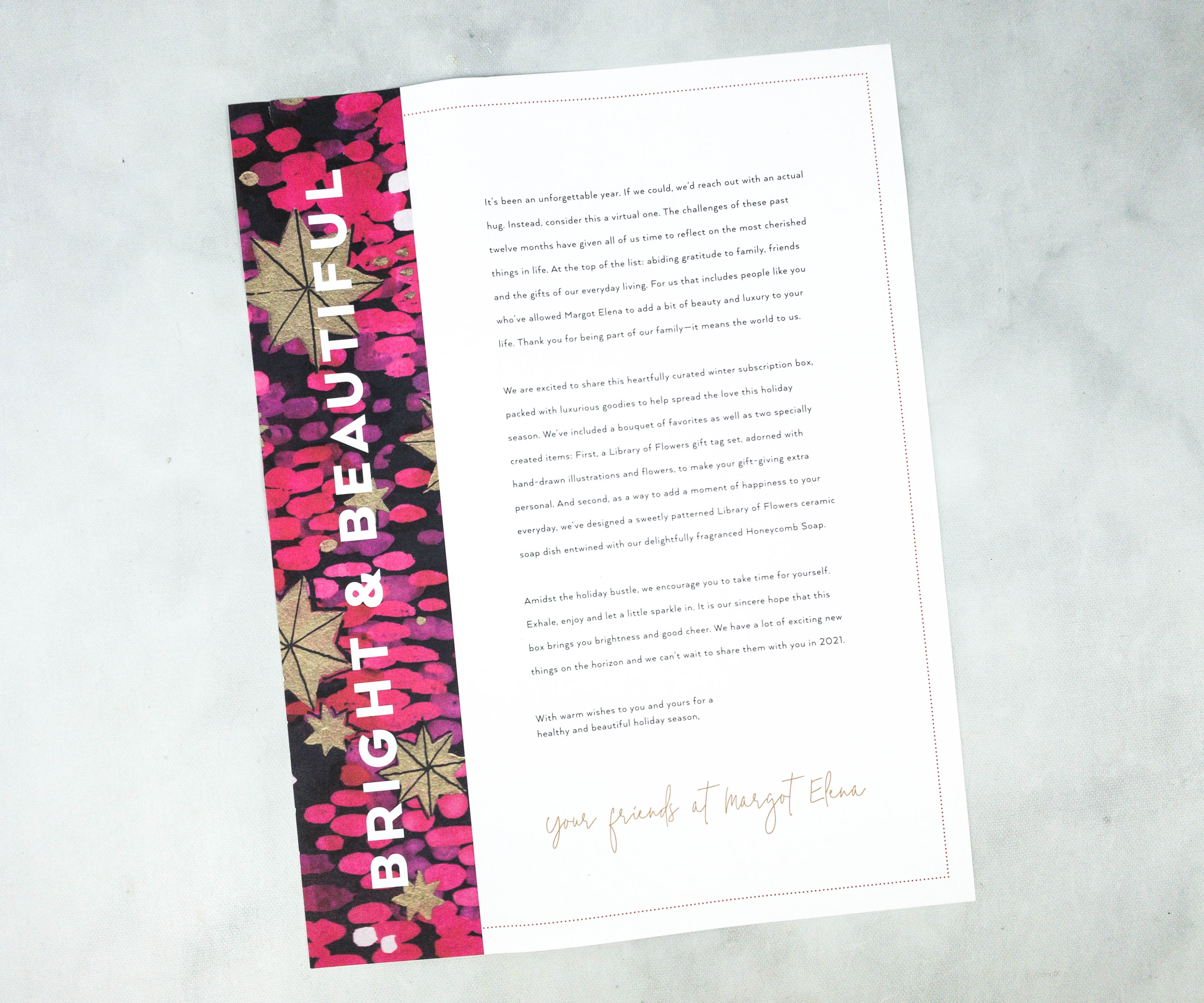 They also encourage you to share your favorites on social media using the hashtag #MEdiscoverybox for a chance to be featured.
Inside, it lists all the items inside the box. That's about $205 retail value!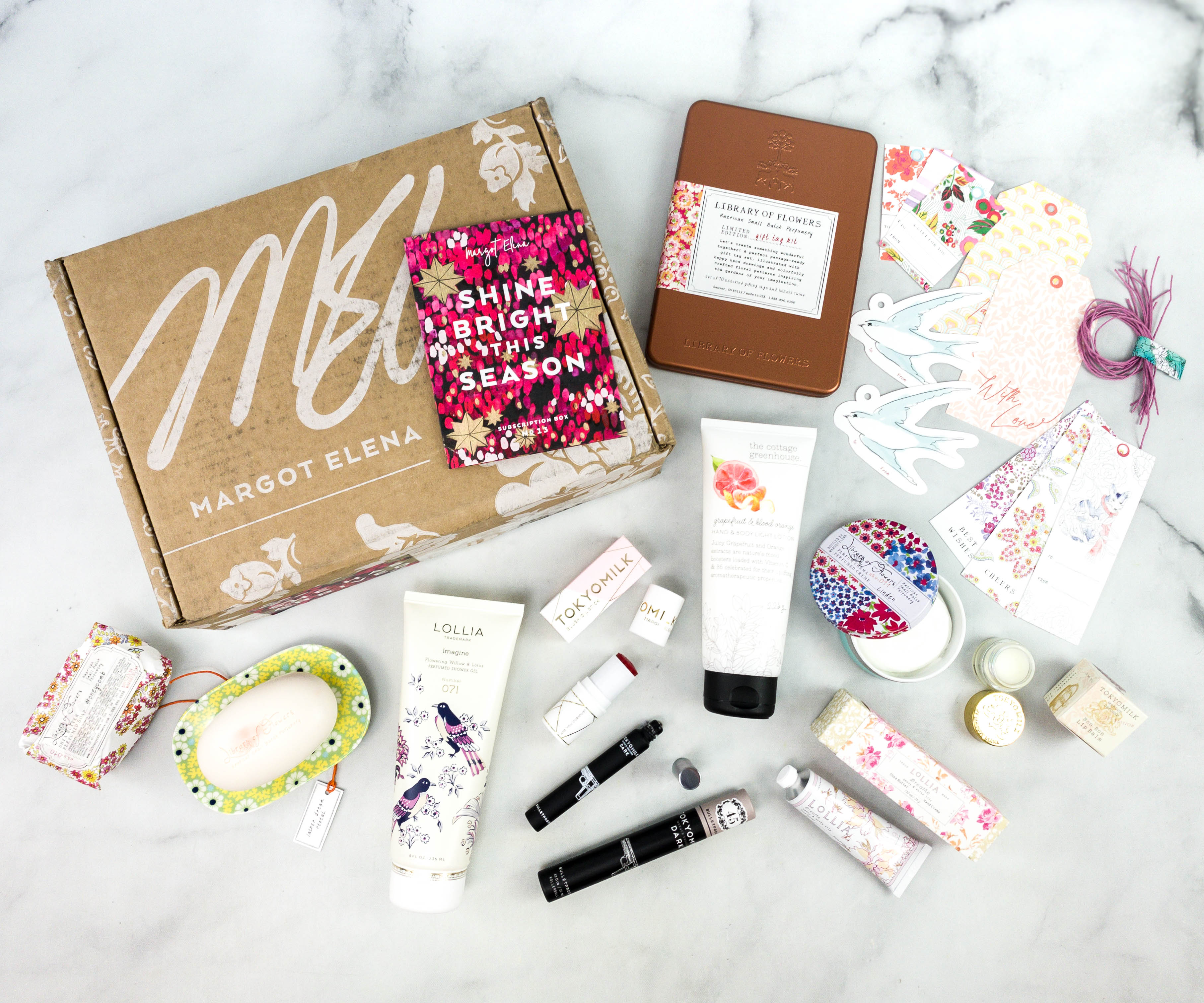 Everything in the Winter Discovery box!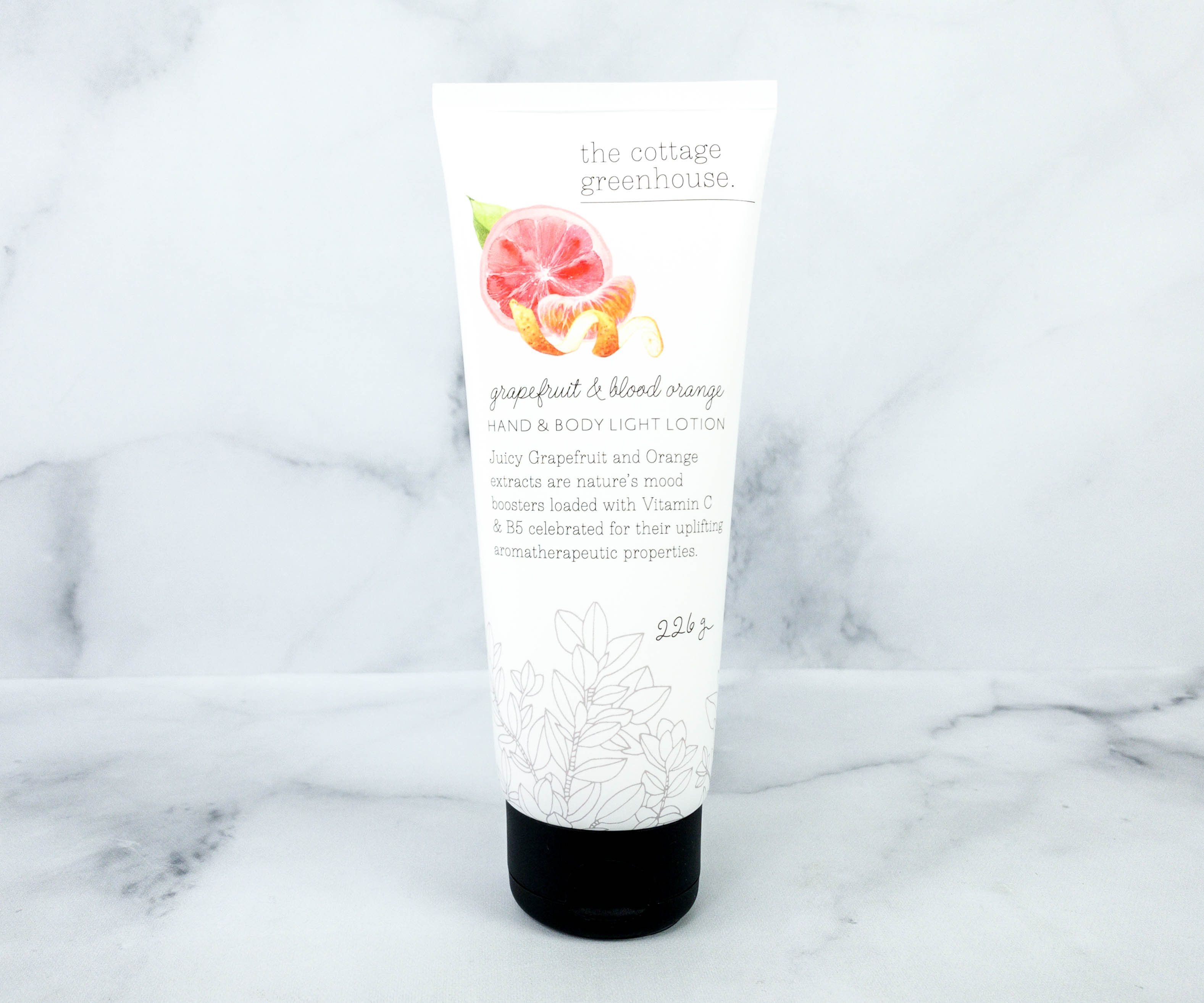 Cottage Greenhouse Lotion Grapefruit And Blood Orange ($28) Loaded with vitamin C, this lotion helps soften and moisturize the skin. The formula is lightweight and it doesn't feel sticky at all, which is the main reason why I like this product. Its citrusy scent also lasts a longtime!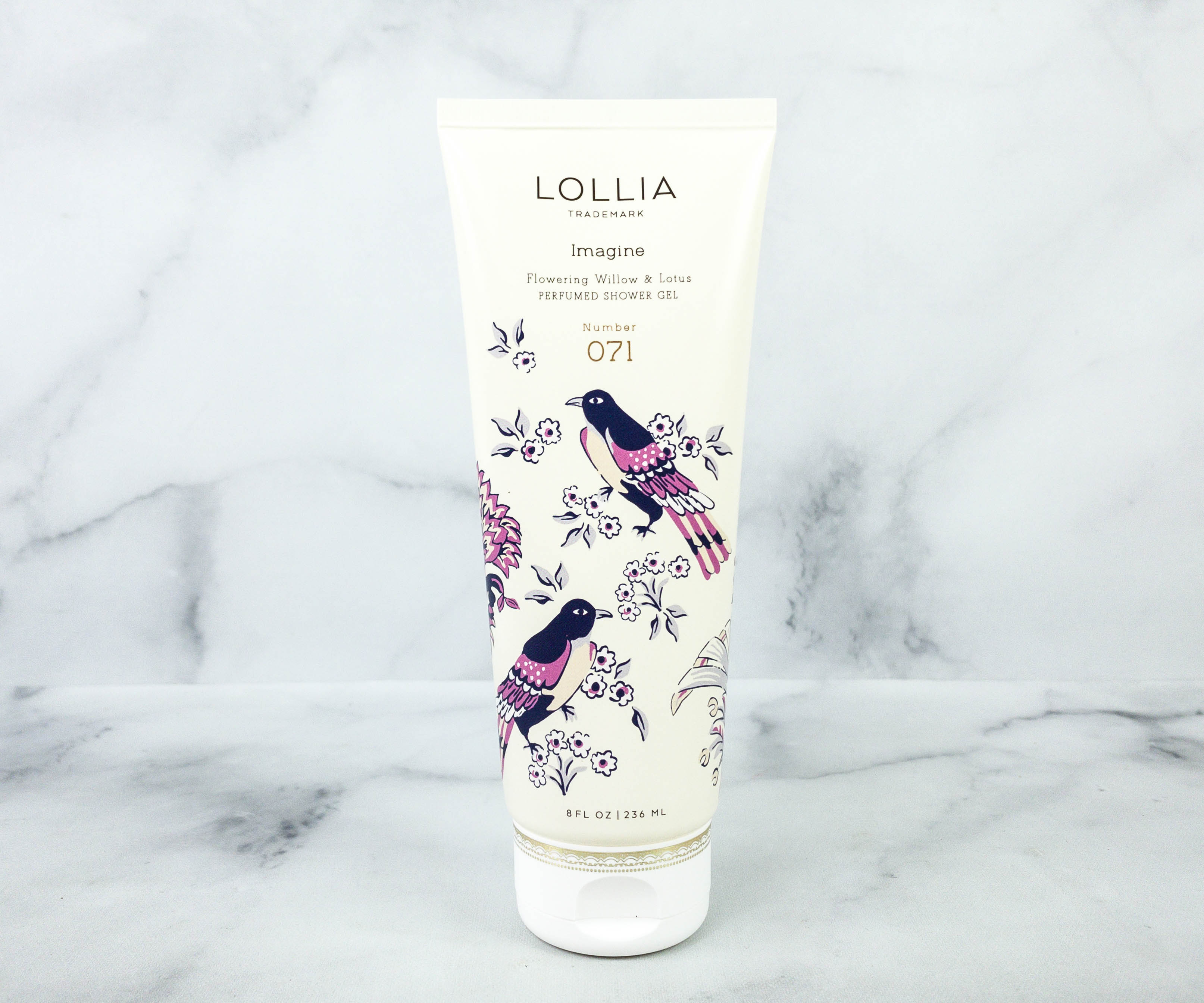 Lollia Shower Gel Imagine. This perfumed shower gel smells amazing with its floral scent. It lathers well and it doesn't strip off moisture from my skin. It's nice to use for a morning shower, for that fresh feeling as you start your day.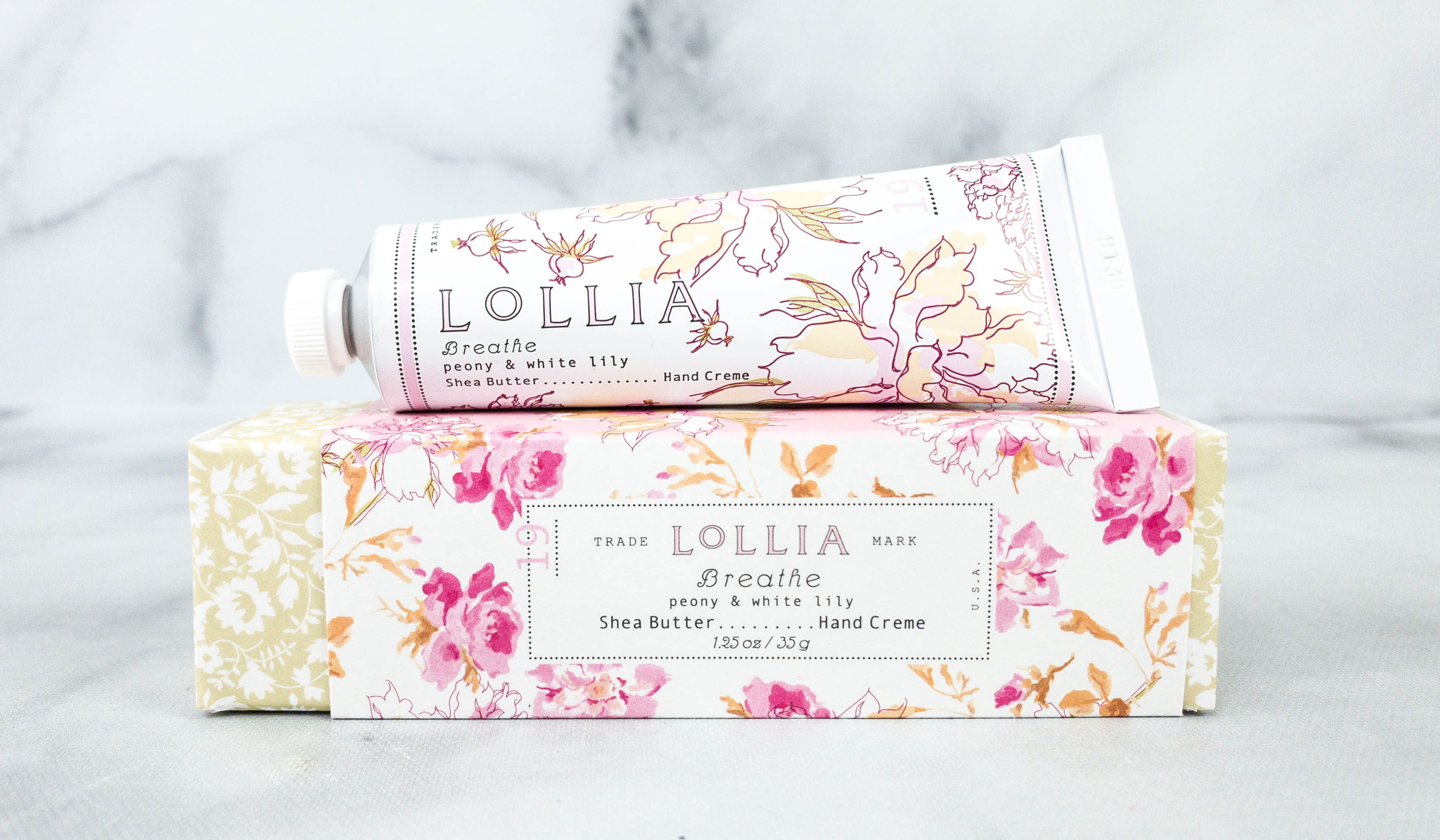 Lollia Travel Size Handcreme Breathe ($15) I'm loving the floral patterns on this hand cream's packaging! The hand cream contains shea butter that keeps the skin smooth and nourished. It's highly moisturizing so it's really great to have in handy, especially during cold days. The floral scent is subtle but delightful.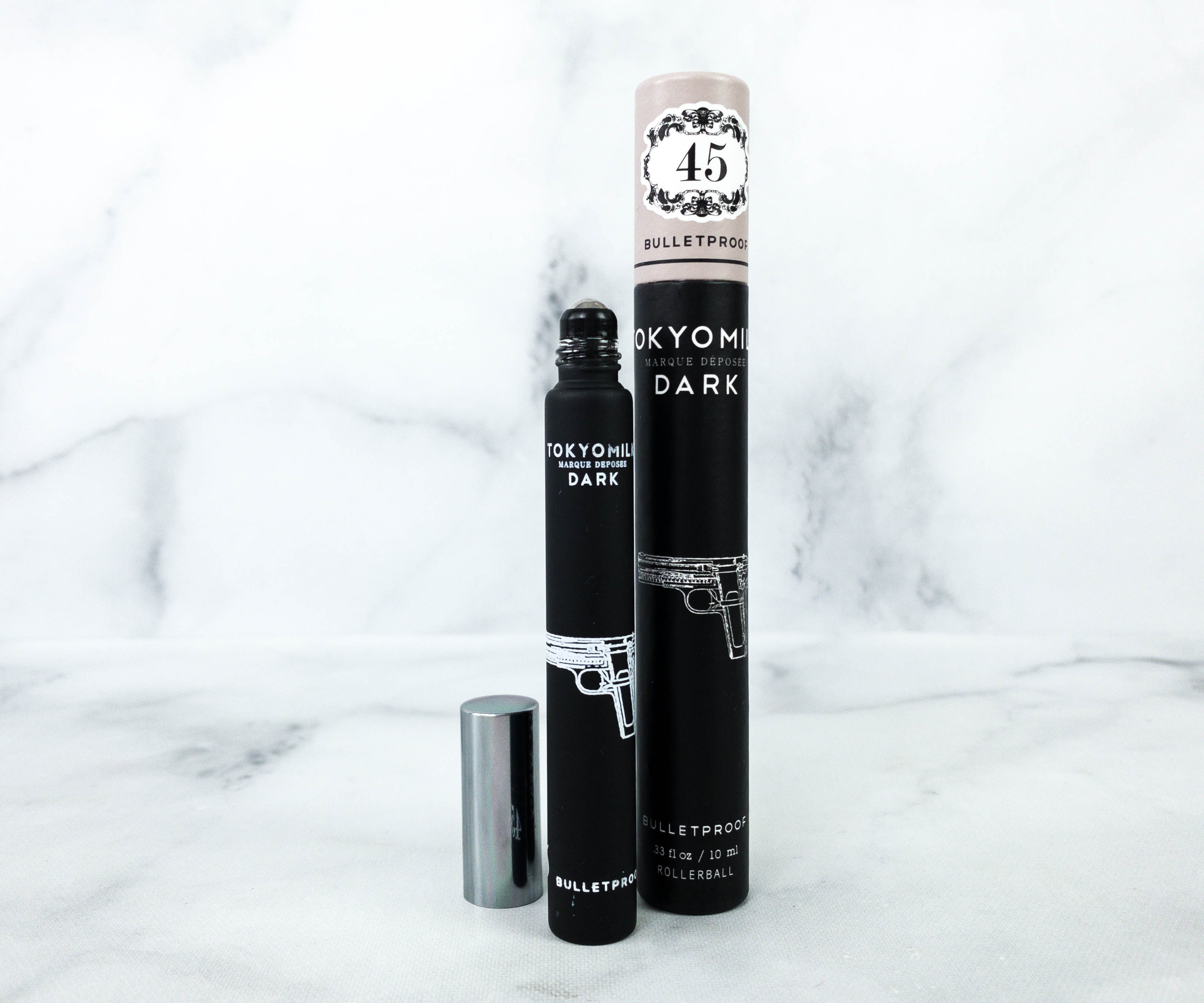 Tokyo Milk Dark Rollerball Perfume in Bulletproof ($25) The rollerball perfume has an edgy packaging, with a gun printed on it. I find it apt, though, because this scent is called Bulletproof. It's a nice unisex scent that has smoky and woody notes. I am impressed with the travel-friendly and easy to use roller bottle! Both my husband and I rolled this one on to see who it'd smell better on. We both liked the coconut and tea vibe so verdict's still out on who is claiming it! It smells totally different on each of us.
Tokyo Milk Light Blush Oil Stick ($26) They also sent this blush oil stick in a gorgeous reddish shade. The formula is so blendable and a little goes a long way. The pigmentation is great and you can even use this to put some color on your lips!
Tokyo Milk Bonbon Lip Balm Let Them Eat Cake ($10) This lip balm in a tub has a luscious blend of cocoa, vanilla, and coconut! We've received this in a few flavors and I was happy to get this one because it's so tasty.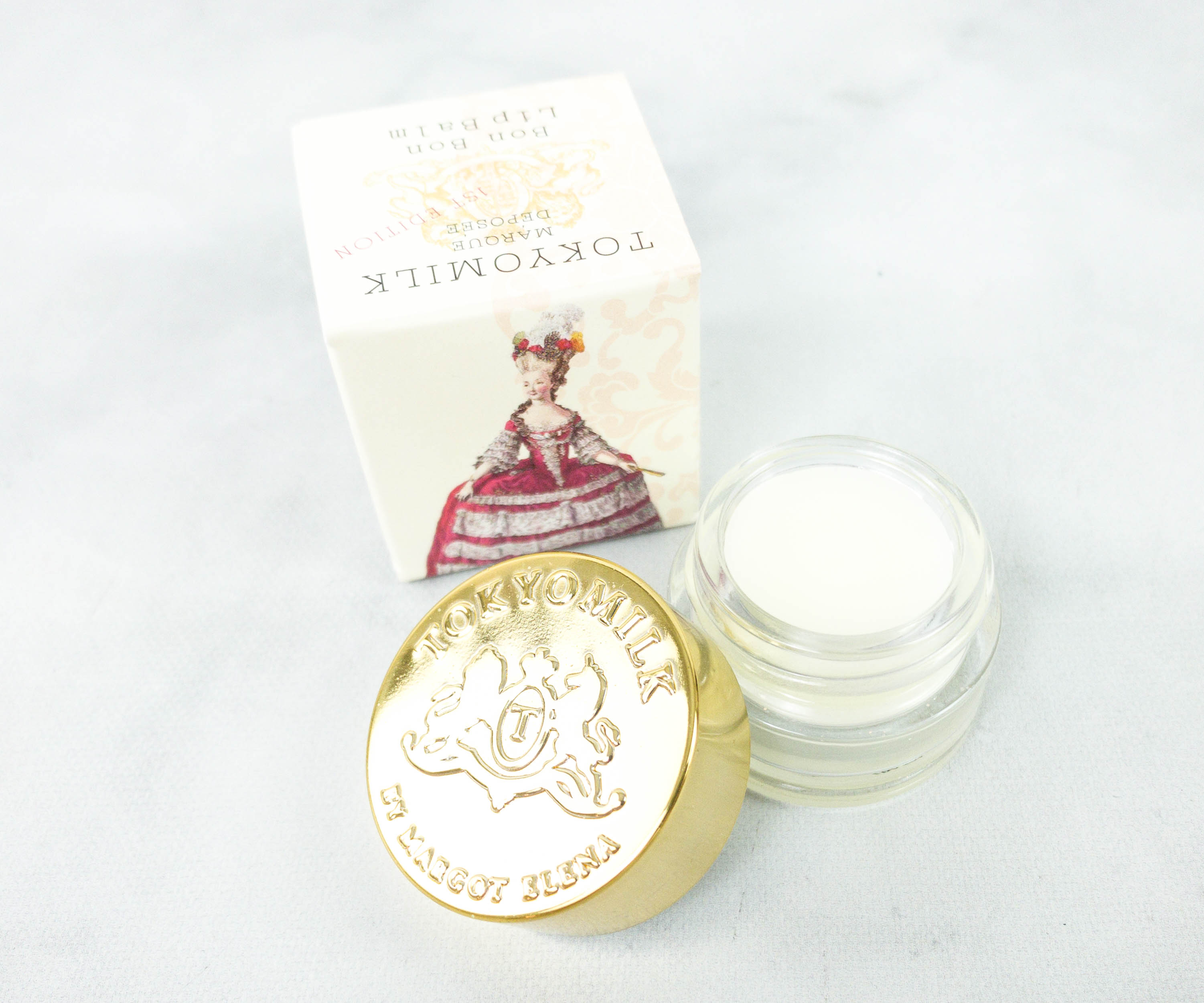 This is a great way to moisturize dry lips. The formula contains vitamin E which is an antioxidant that helps block environmental age factors and sunflower seed oil that moisturizes and protects the lips while preventing fine lines and signs of aging!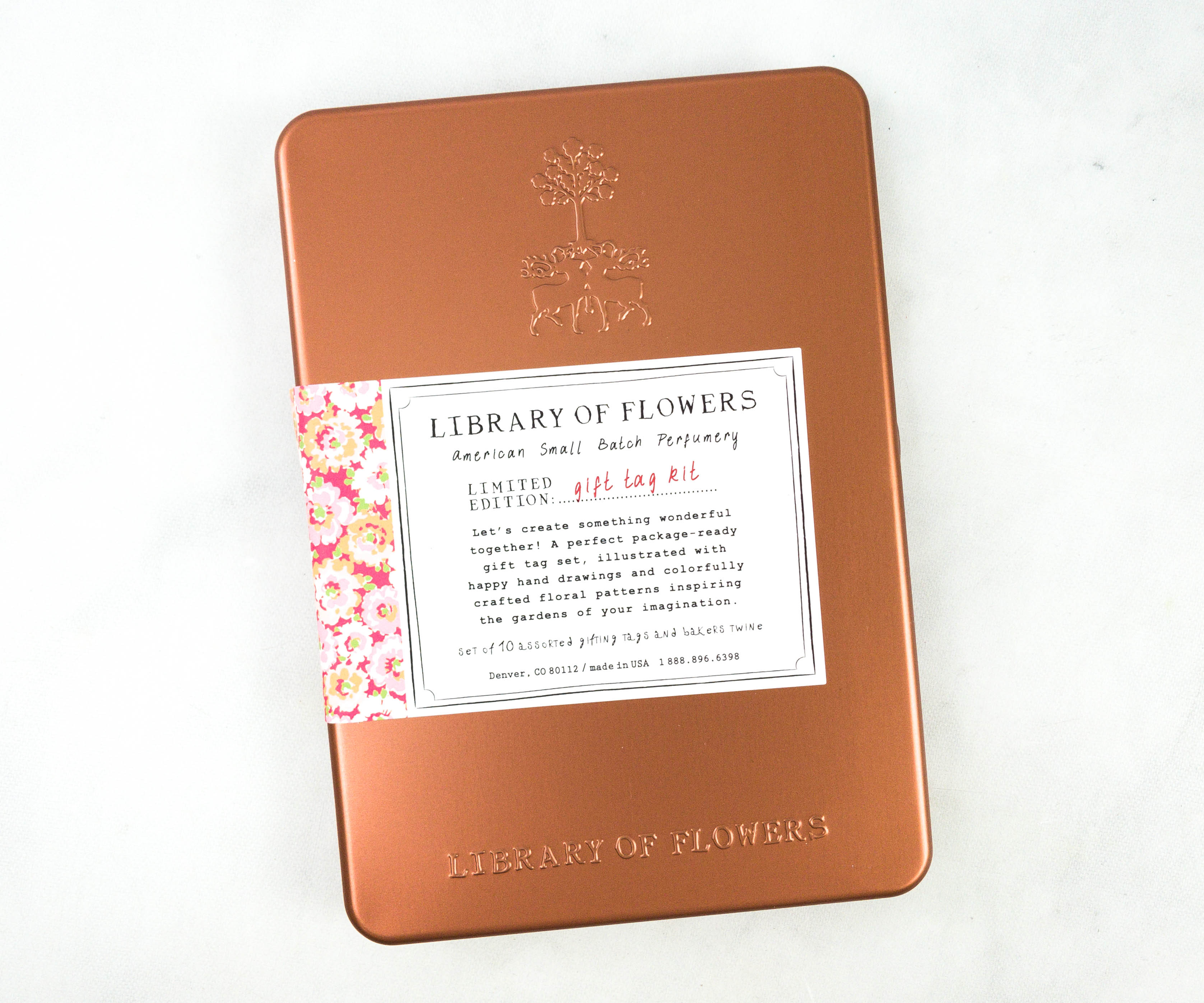 Library Of Flowers Gift Tag Set ($24) The tag set was packed in a beautiful bronze tin box.
It looks so luxurious! Inside the tin is a collection of paper tags, plus a twine that you can use to attach them to gifts.
The tags come in different shapes and sizes. There are lovely floral prints, but my favorite is the dove-shaped tags!
Library Of Flowers Parfum Crema in Linden($21) This is a perfume but in cream form. Just a dollop of this product made me smell heavenly the whole day, and it's because it's formulated to have 3 times the amount of fragrance you would find in a regular perfume.
Since a little goes a long way, I think this tub will last me a long time!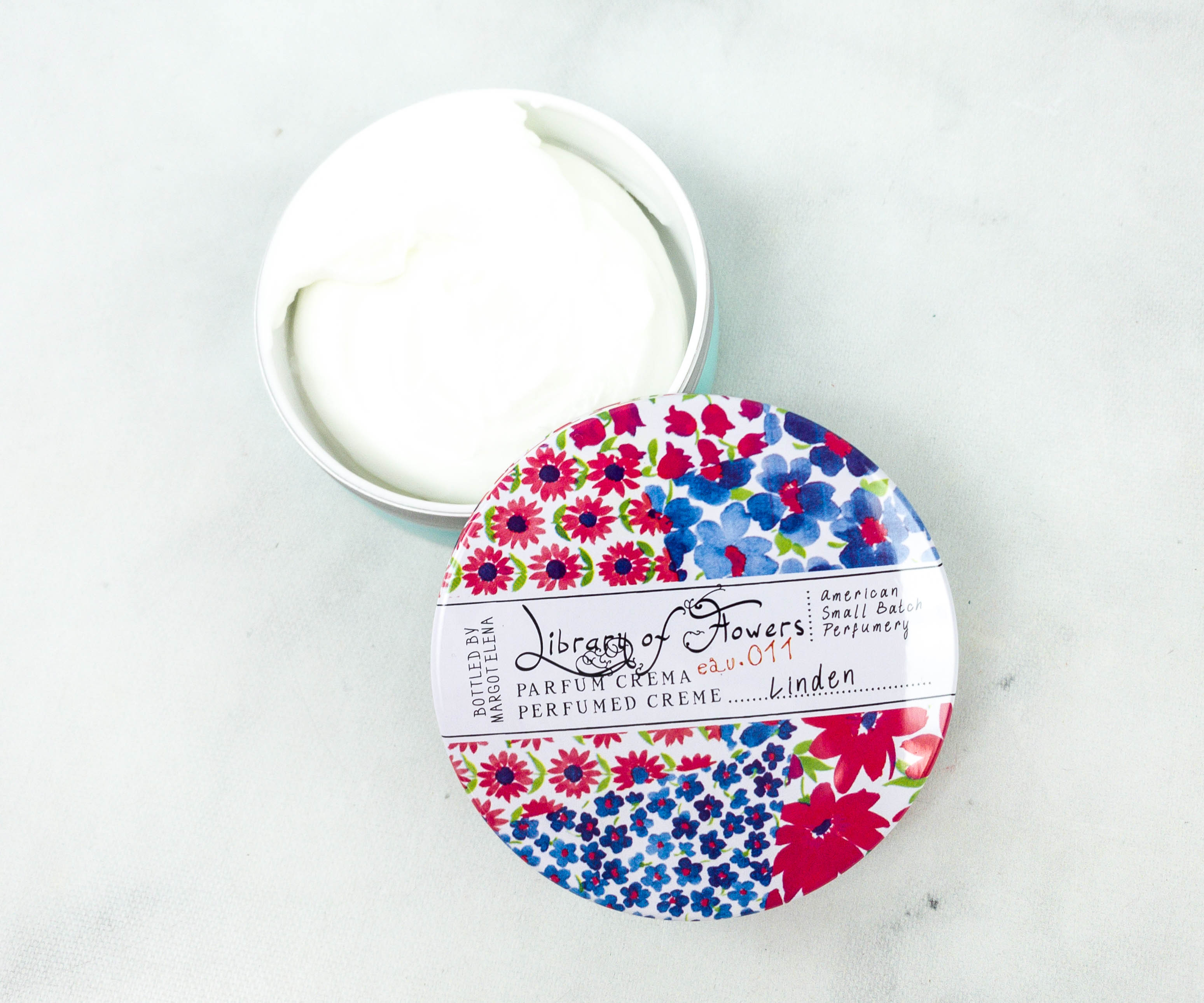 The product itself is super creamy! It is thicker than regular lotion but it applies like one. The floral scent is really good and I'm actually wishing they had more scents to choose from because this is a really great product! This particular item is an exact dupe from Fall 2018.
Library Of Flowers Perfumed Soap Honeycomb ($11) Of course, they also sent in a soap and it came in this artfully wrapped package.
It's a perfumed soap! You can easily get a whiff of that delightful scent even before unraveling what's inside!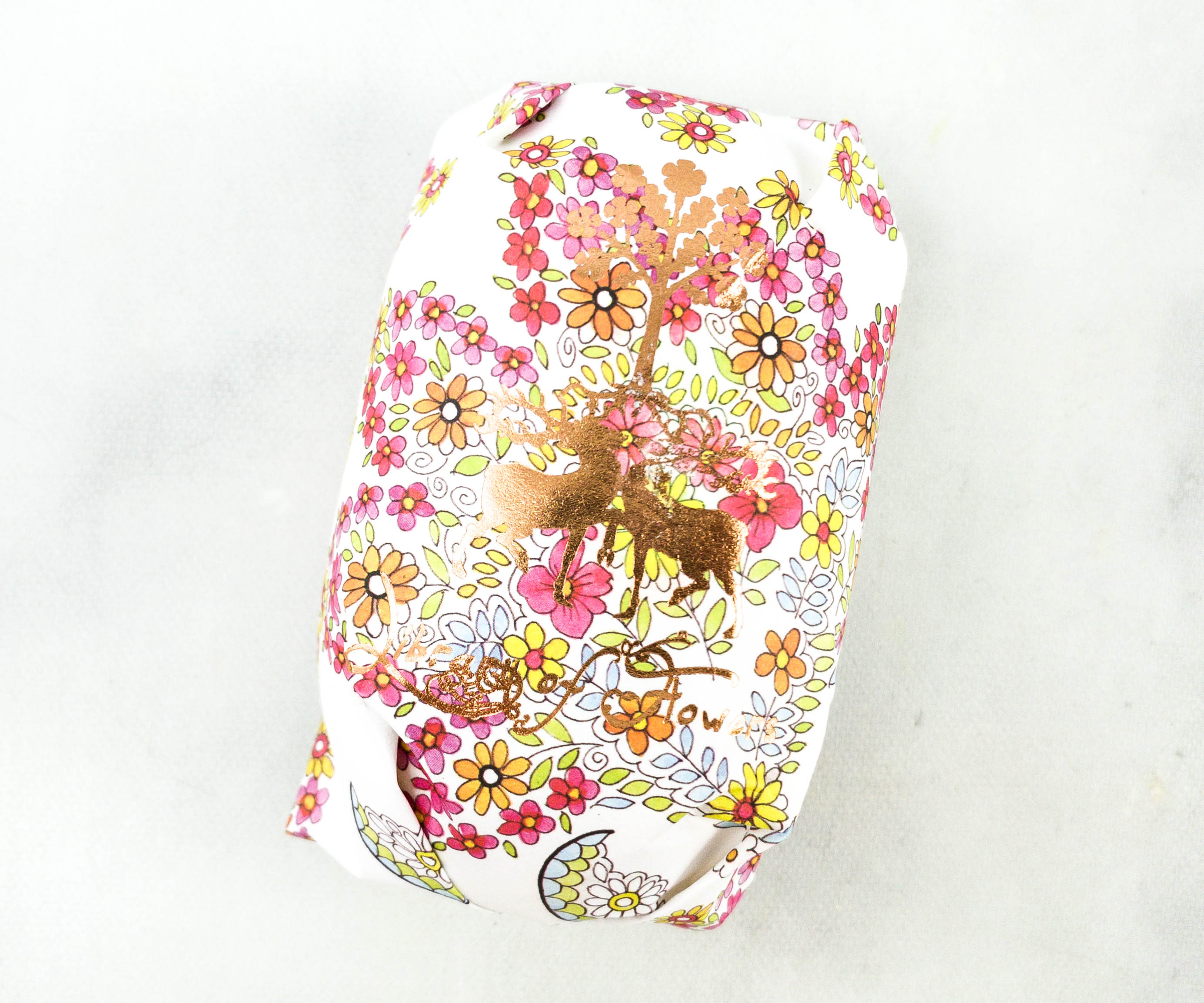 I am really a big fan of Margot Elena packagings! They're so pleasing to the eyes!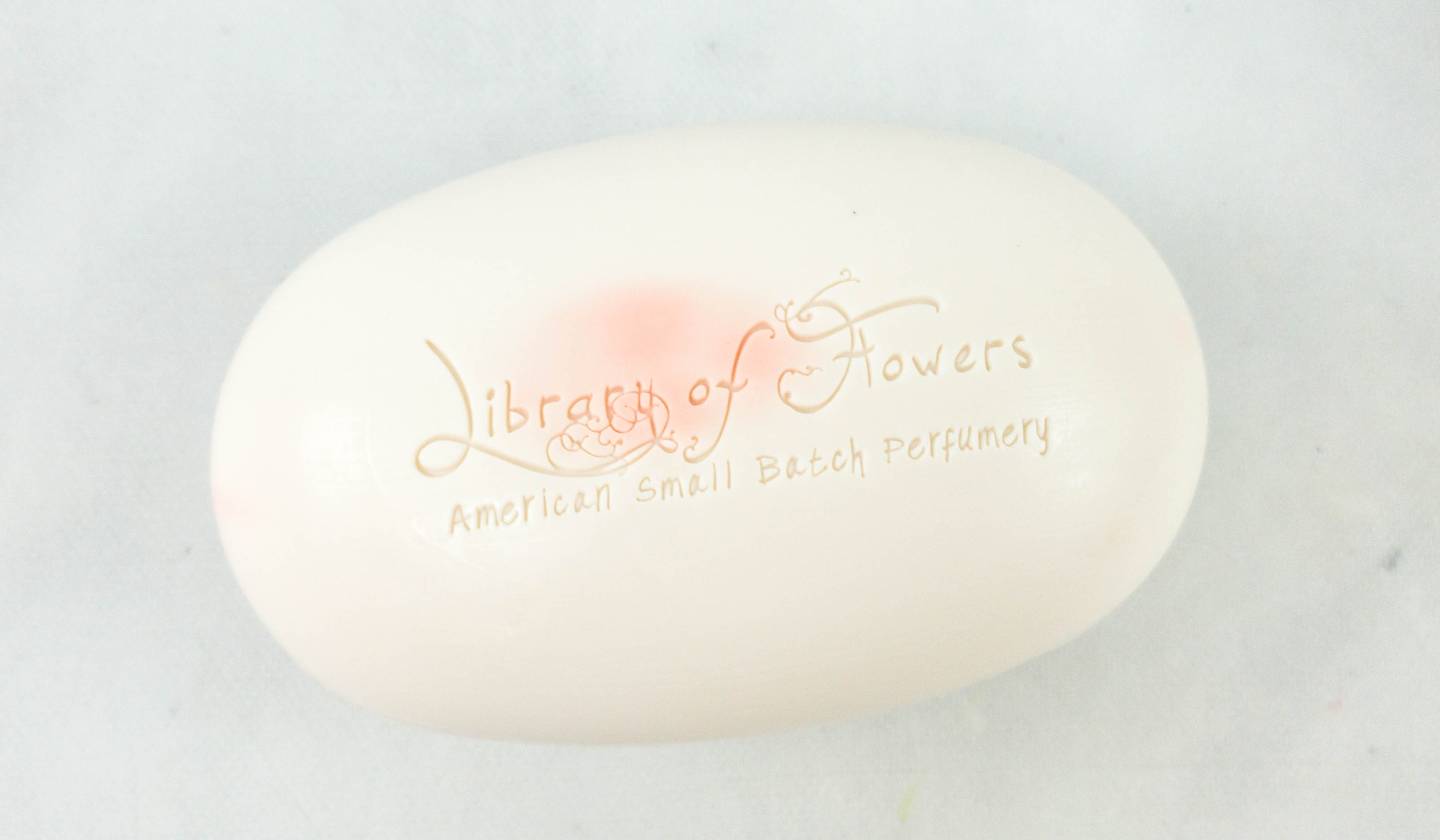 I like how this builds up to a nice lather. My skin also feels squeaky clean after use yet it doesn't leave me feeling dry, thanks to the shea butter that it included in the formulation. This soap has a nice sweet smell to it but it's not overpowering.
Ceramic Soap Dish. To use with the soap is this cute floral soap dish. It's made of ceramic so it's safe to put in your bathroom, just make sure to keep it out of reach of children to keep it from breaking. I like the design I received because it's vibrant and fun!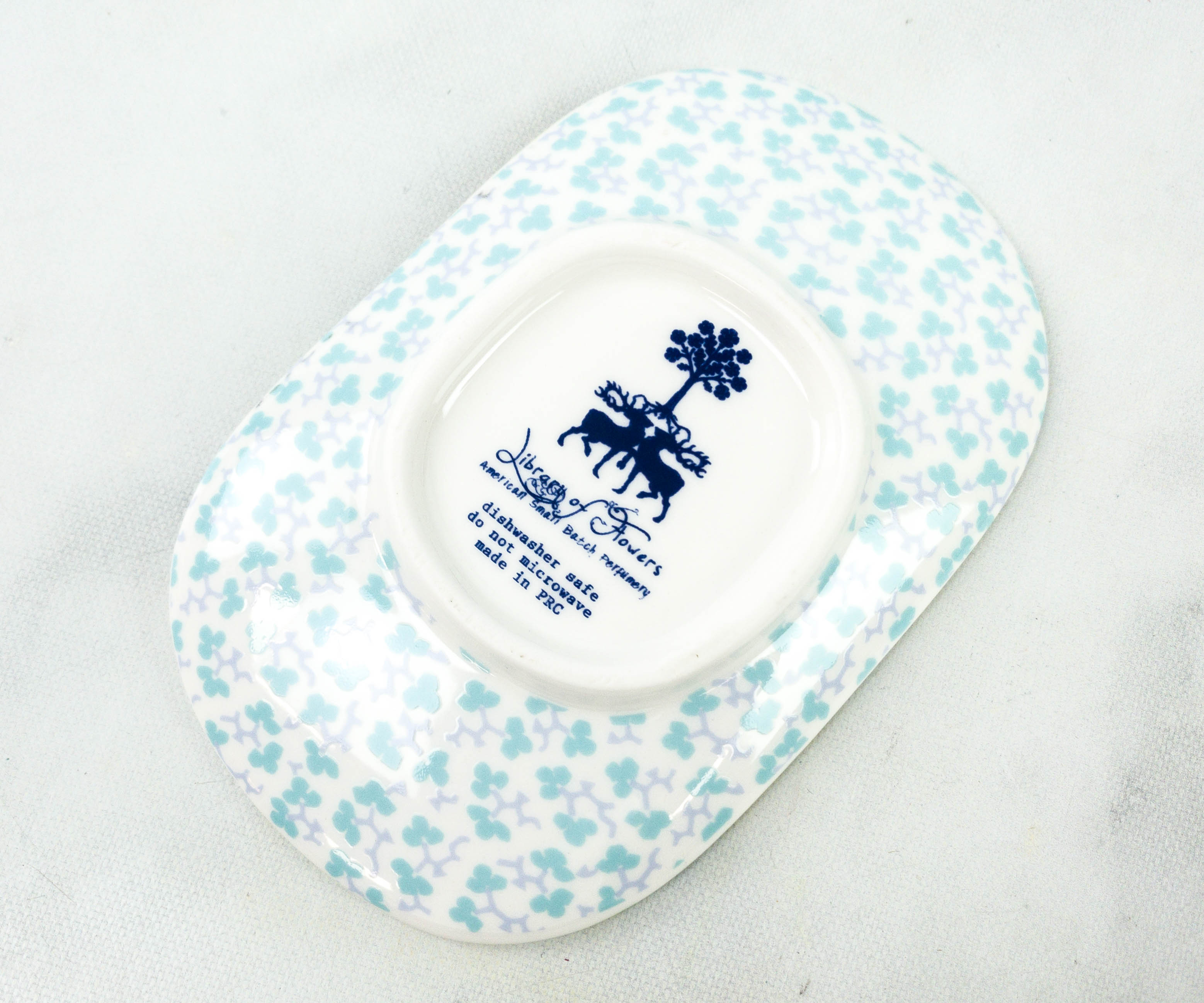 At the back, you will see the Library of Flowers logo. There's also an indication that this item is dishwasher safe.
This quarter's Margot Elena Box included a lot of pleasant-smelling items and I liked all of them. There's one that stood out for me though, which is the rollerball! We found the intriguing Bulletproof scent a change from the norm and both my husband and I are loving it. I'm always happy with Margot Elena boxes because they're well-packaged and opening them feels like unwrapping a luxurious gift. This quarter's box is definitely not an exception!  This box has been extremely popular – sold out months in advance, and they've recently had a price change. The boxes aren't quite as jampacked as in quarters past, but it's still an incredible value for Margot Elena lovers.
What do you think of this quarter's Margot Elena Discovery Box?
Visit Margot Elena Discovery Box to subscribe or find out more!