Look Fantastic Beauty Box is a monthly beauty subscription from the UK. This box is currently $19 per month, but goes down to $16 per month on an annual plan and ships free to the US and Canada! In every box, you'll get a hand-picked selection of six must-have beauty fixes, which are wrapped in a beautifully presented box and delivered straight to your door.
The box arrived in excellent condition.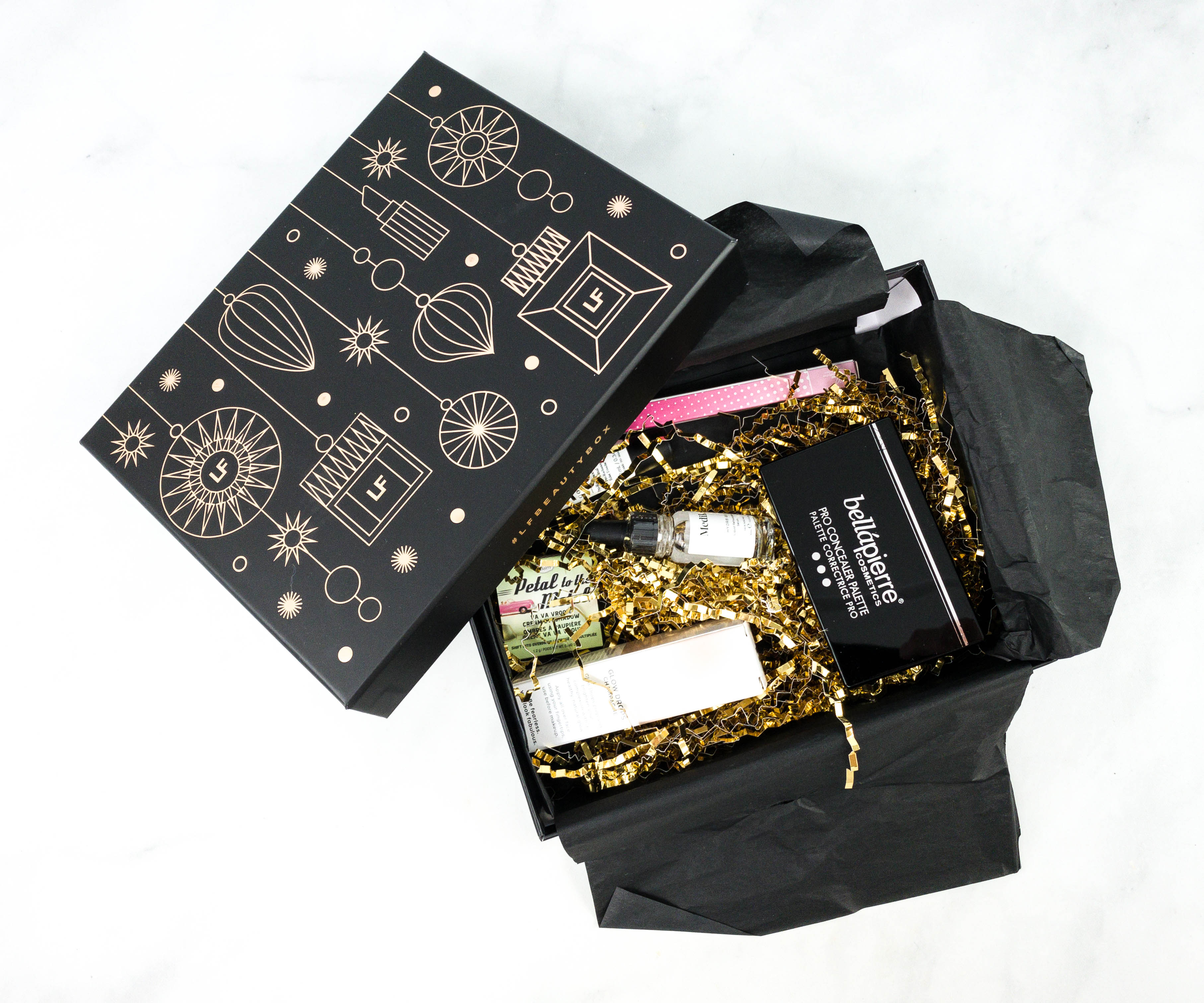 The items were wrapped in black paper and sealed with a sticker.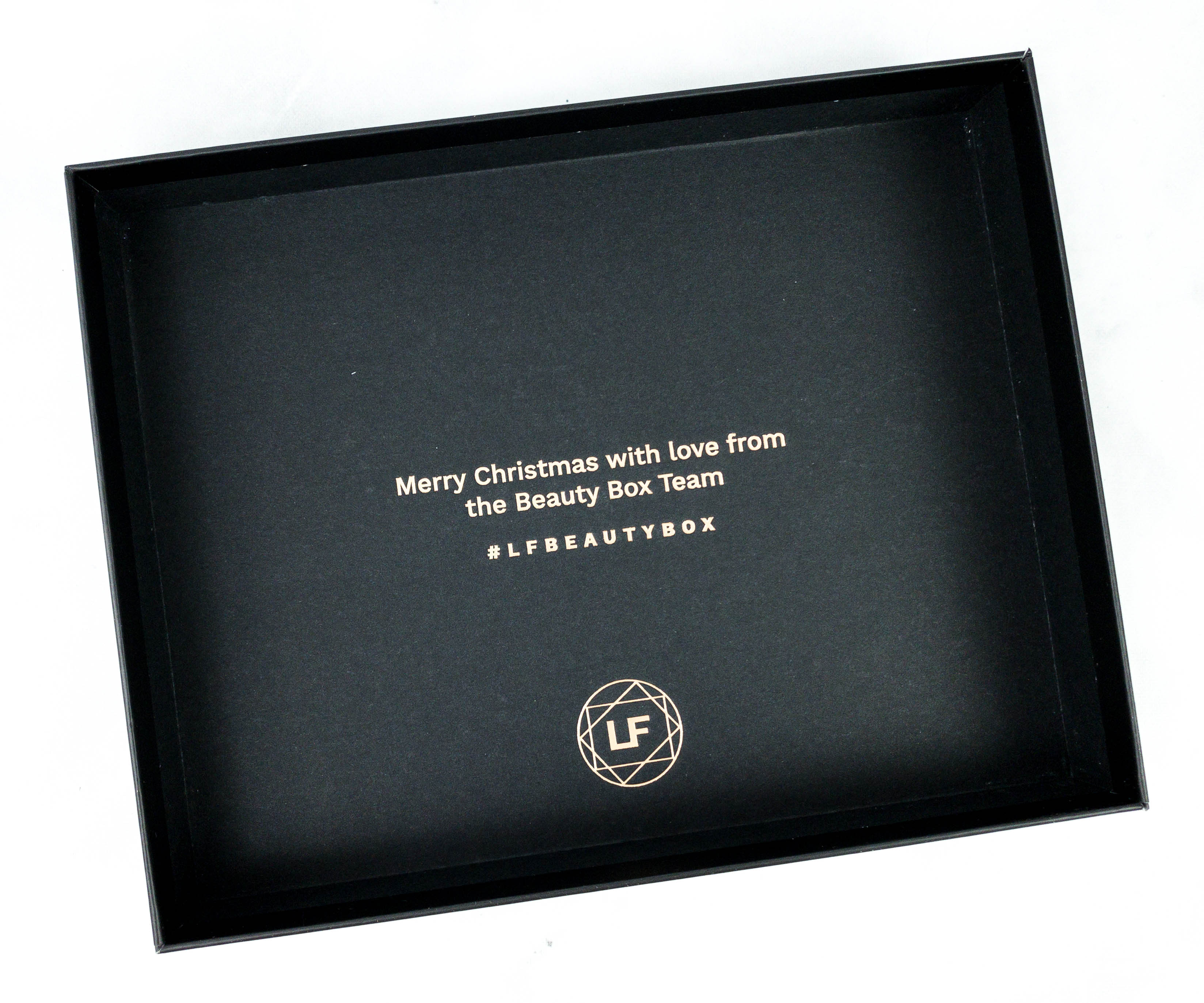 There's a message from the beauty box team at the back of the box lid.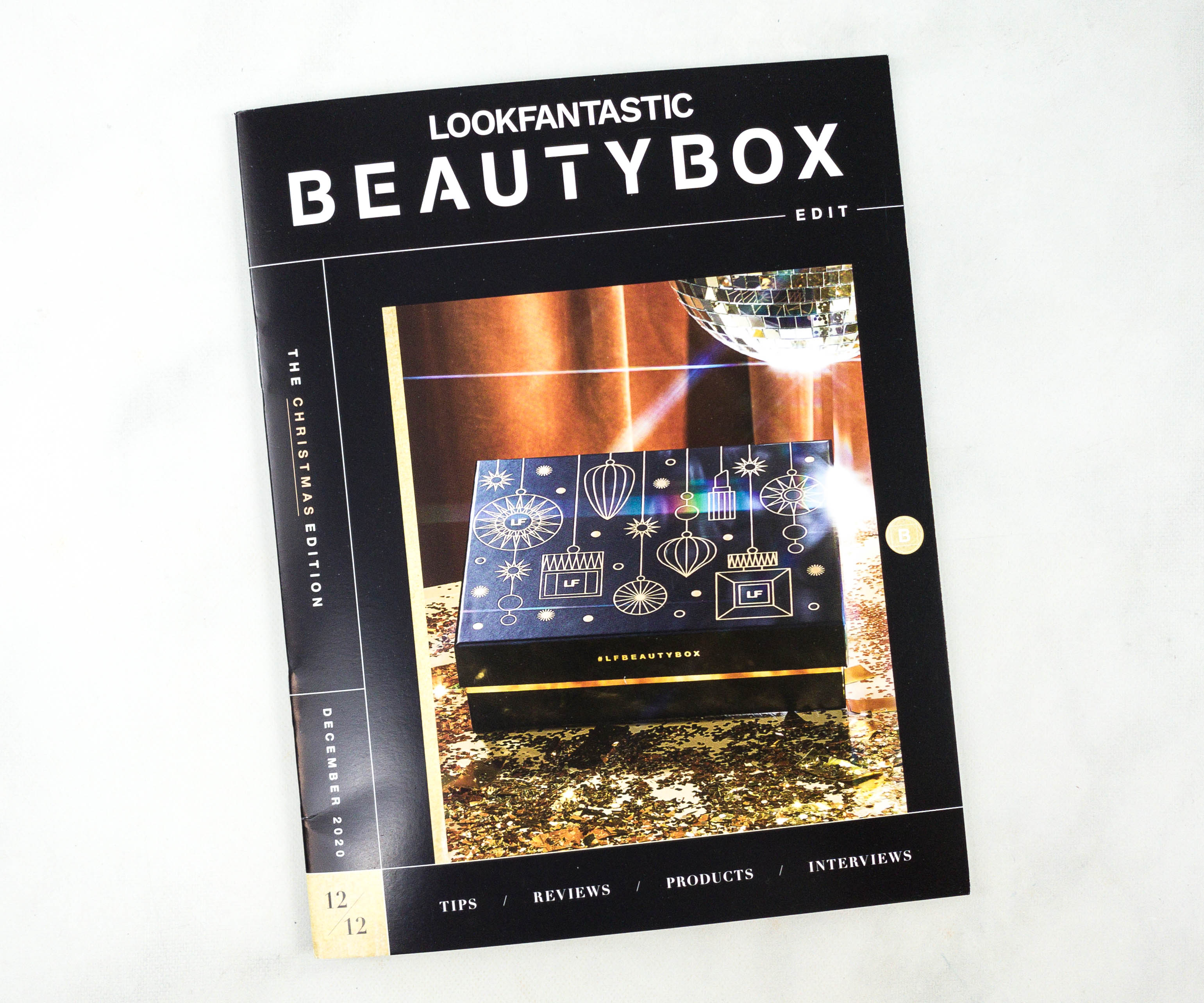 The magazine is back! It contains product information and all there is to know about beauty and style.
At the back, there's a sneak peek for the January box!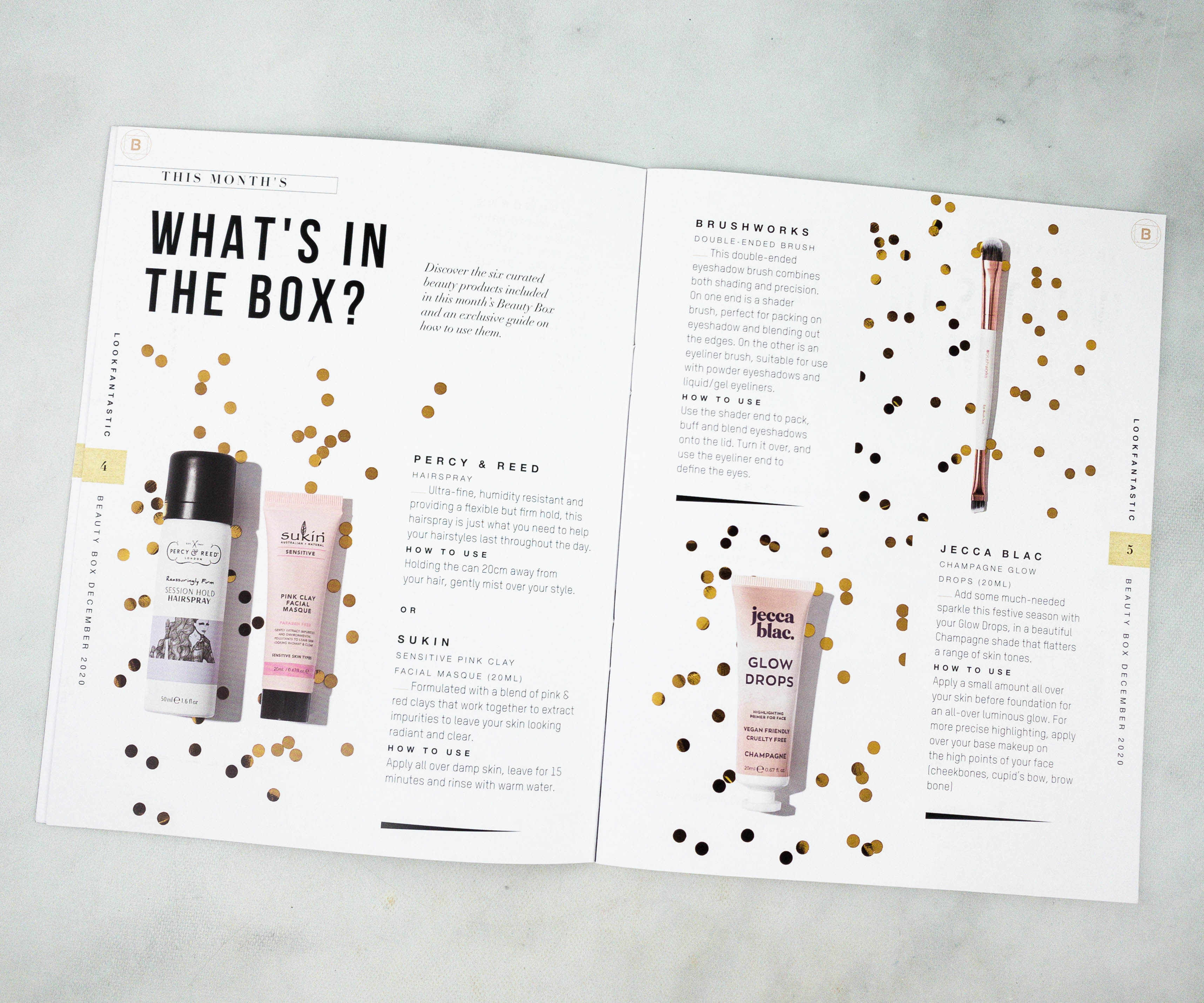 Inside, there's a list of the items as well as descriptions and usage tips.
Of course, they also included individual photos of the products!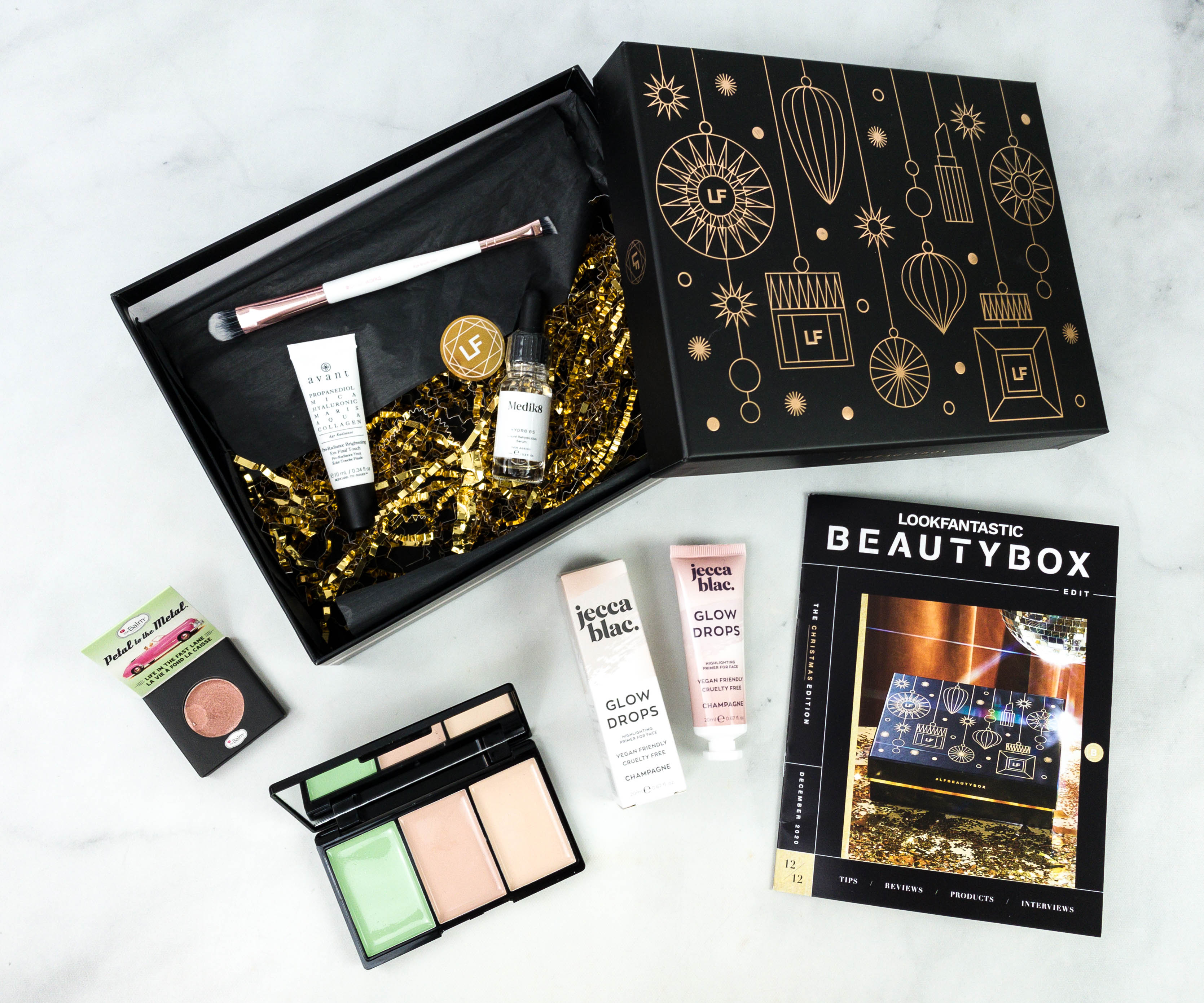 Everything in my box!
Bellapierre Conceal and Correct Palette ($23.50) Color correctors like this one are important because they help give you that perfect canvas when applying your base. It can help hide harsh redness and discoloration so you will have a more even skin tone.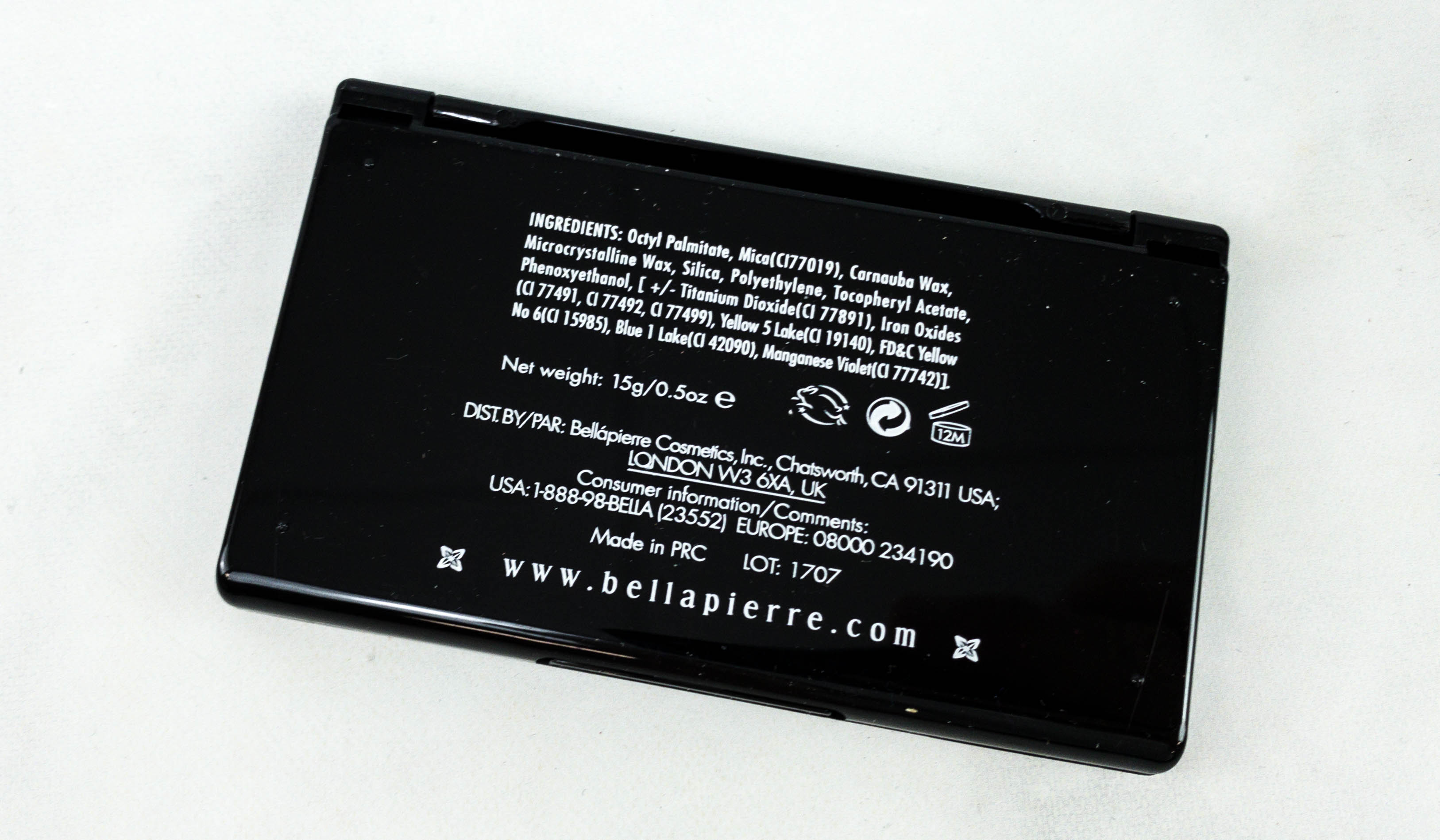 According to the label at the back, this color corrector palette is made in China.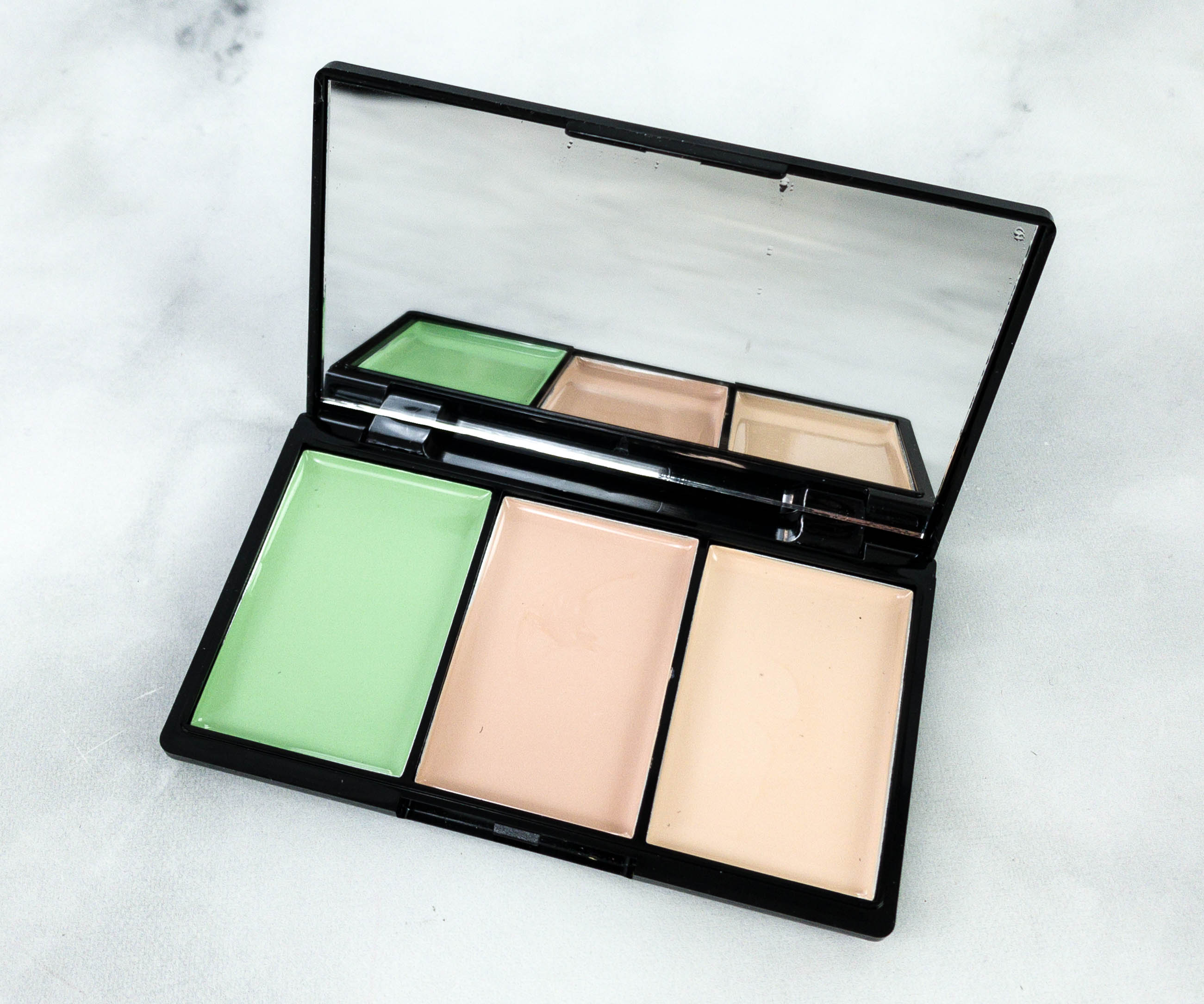 There are three shades inside this palette: green, peach, nude.
You can use the green to cancel out redness, peach to eliminate dark spots with blue or purple undertones and light nude to brighten up the skin. Color correcting follows the rule of color theory where the color opposite another on the color wheel cancels out each other, therefore giving you a better chance at achieving that smooth and even-looking skin when putting up your base!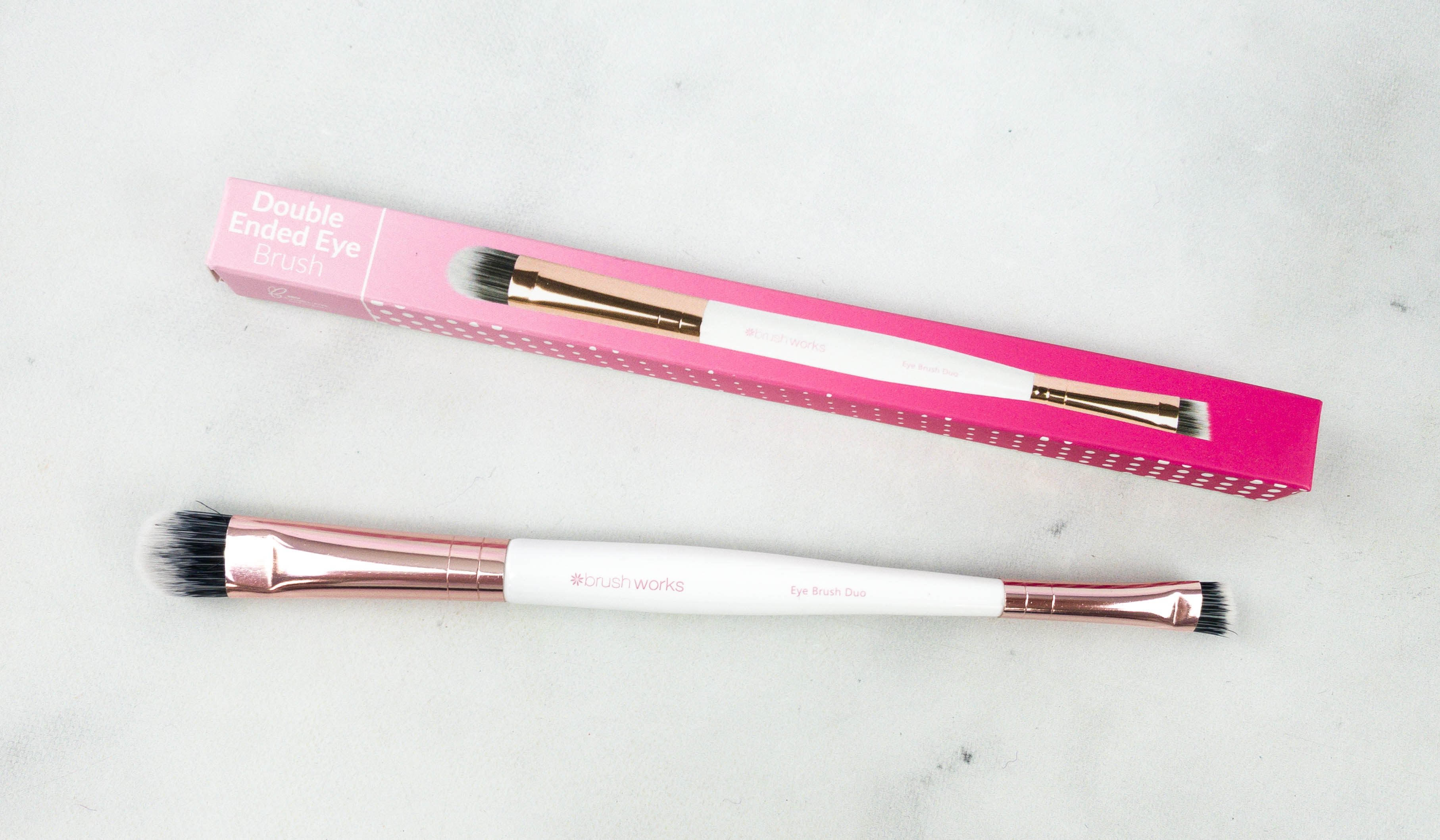 Brushworks Double-Ended Brush ($8) This double-ended brush is a great tool to keep in my make-up pouch because this is perfect for when I'm on-the-go!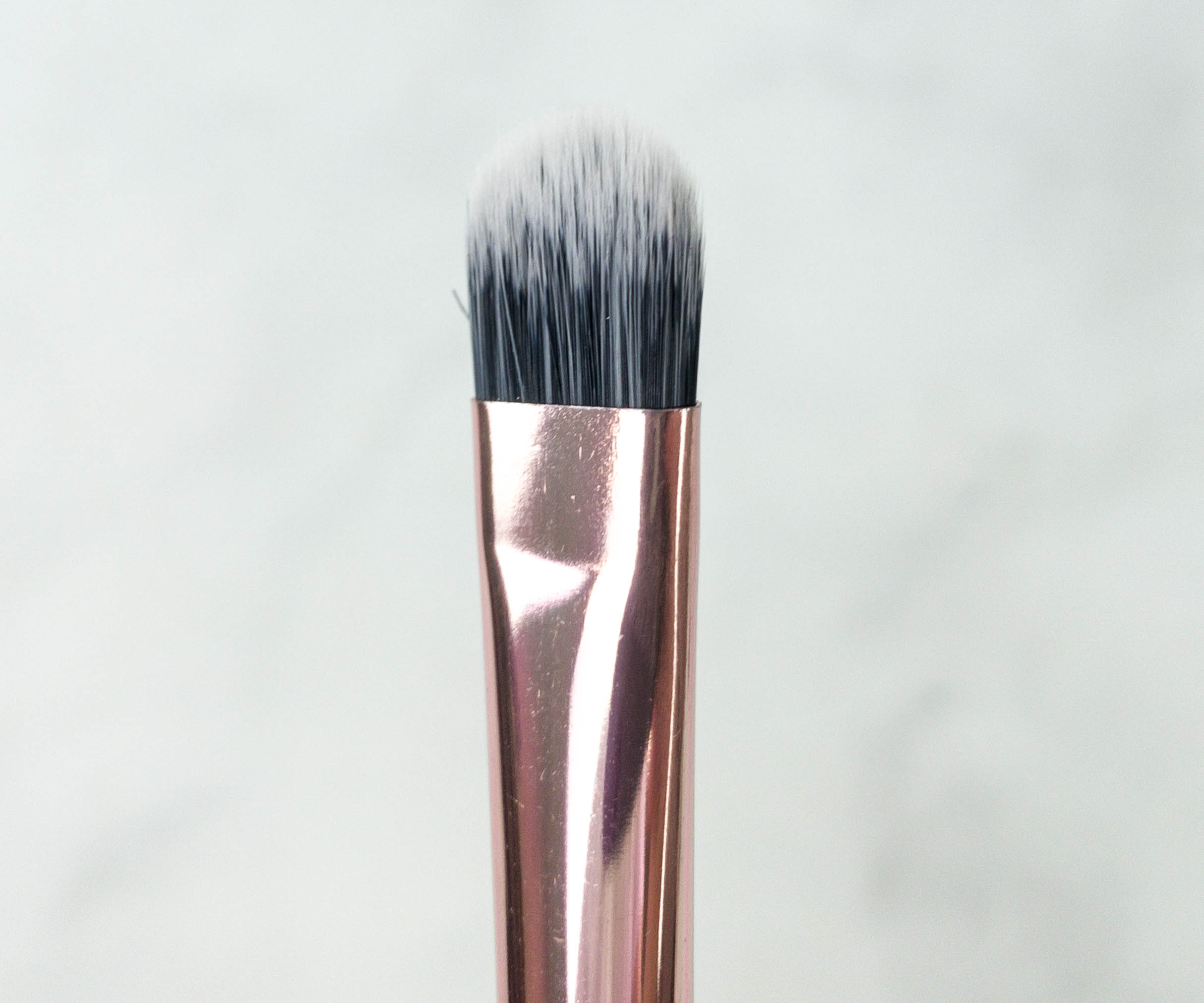 One end can be used to pack in the product and blend it seamlessly.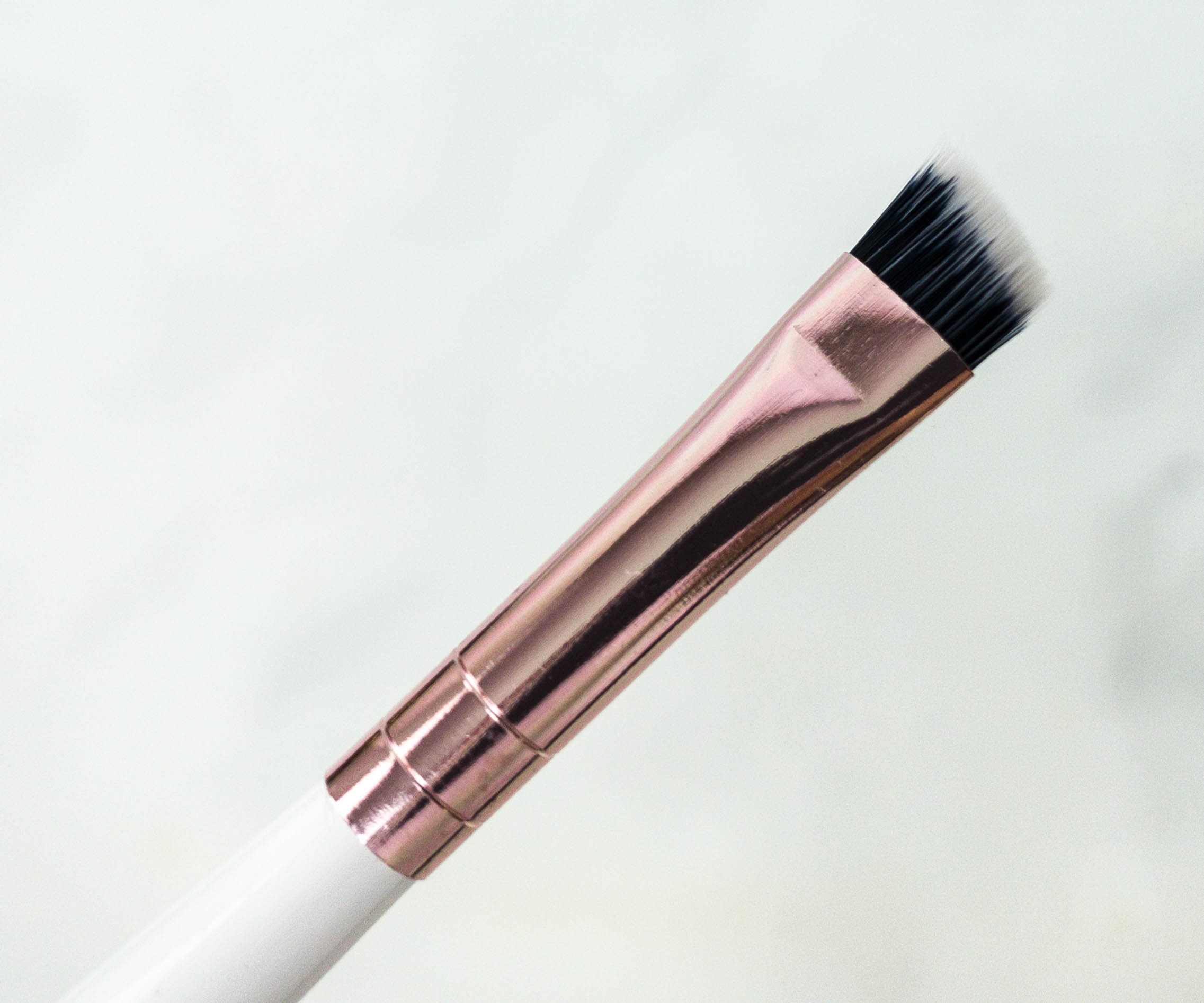 The other can be used to line the eyes for a more dramatic look! The bristles are made from synthetic materials but they are super soft. I also like the overall aesthetic of the brush. The white and rose gold combination is cute!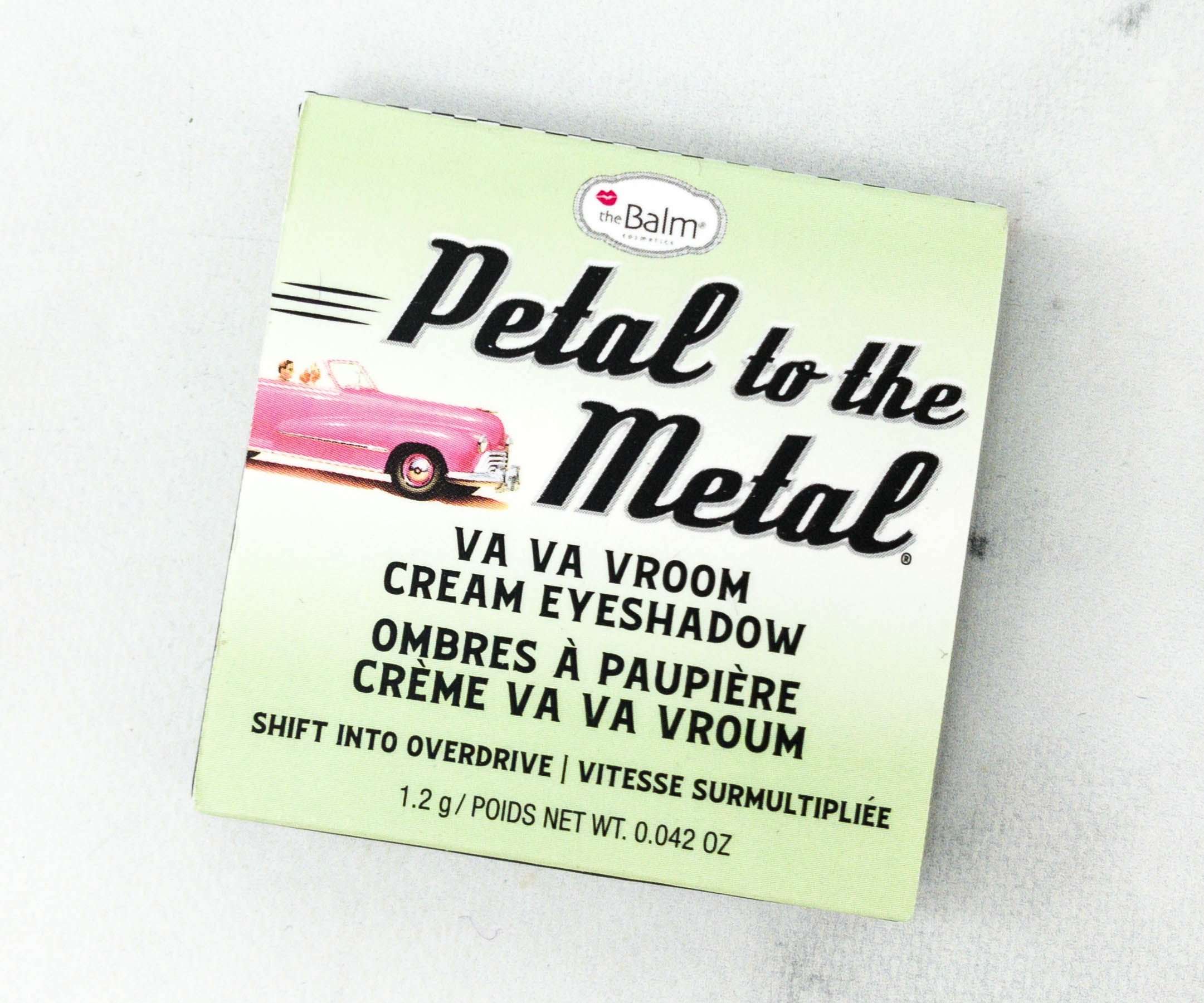 theBalm Petal to the Metal Eyeshadow. This single eyeshadow pot has a creamy formula that applies really well on the skin.
It has a creaseless cream formula that's super pigmented. A little goes a long way with this product.
I like the shade that I received as it has that copper-y vibe. It's something I can wear as is or as a topper to a matte eyeshadow that will surely elevate the look! The light color on the side looked to be a big drip that dropped into the pan before drying – it's not a finger mark.
AVANT Pro Radiance Brightening Eye Final Touch ($134) Infused with Mica, this brightening cream helps the light reflect from the skin to make it look smoother, softer, and more radiant! The formula is also equipped with ingredients that help reduce fine lines and wrinkles as well as aid in removing dark circles and eye bags. I like Avant products, but I find that they are way overpriced!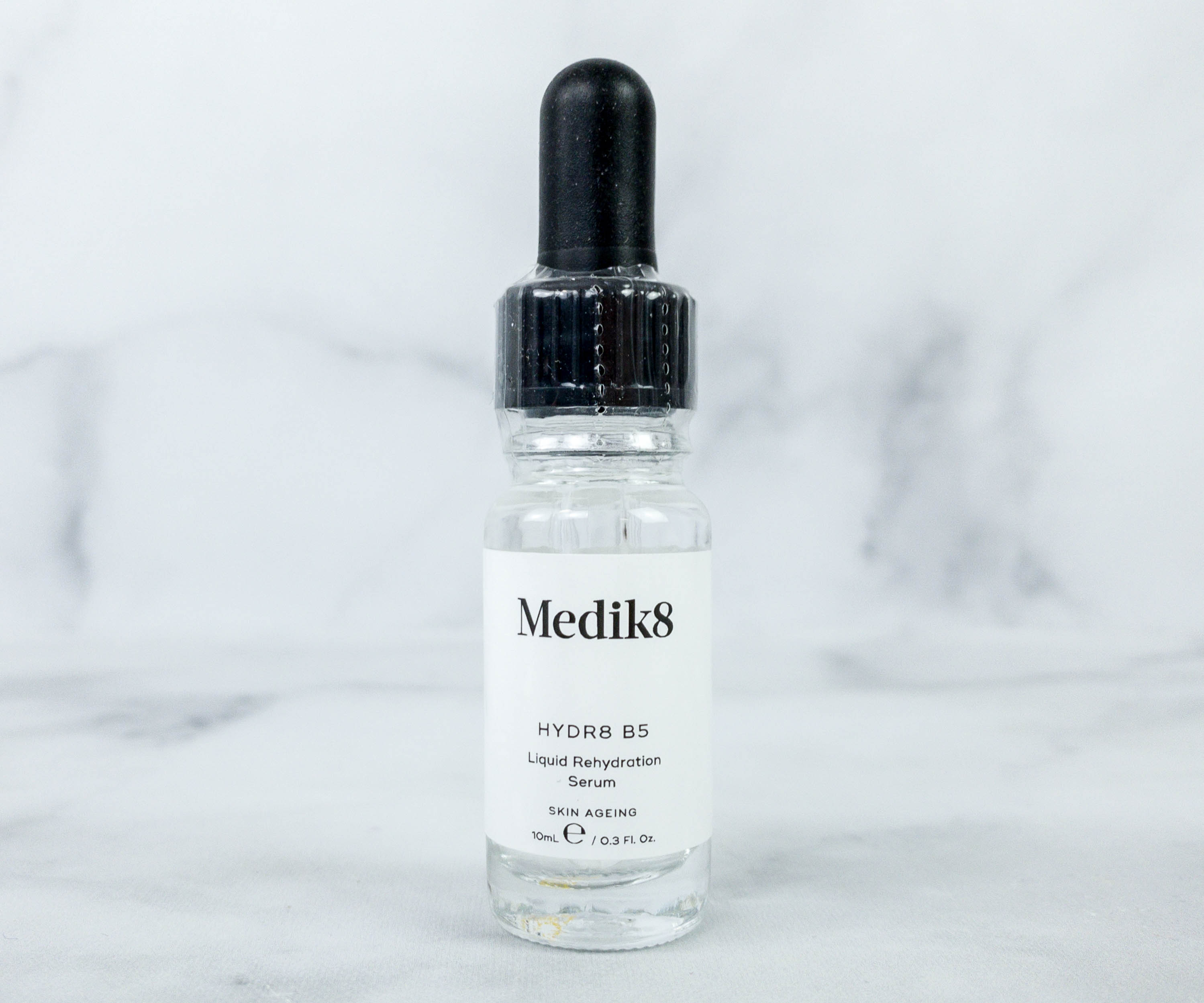 Medik8 Hyrd8 Serum ($16.33) Serums improve the skin by targeting skin problems and resolving them. This one is specially made to provide deep and intense hydration to the skin and help it become healthier and more vibrant. It's enriched with vitamin B5 that helps in improving the skin's water generation and retention so it stays looking plump, supple, and nourished all the time!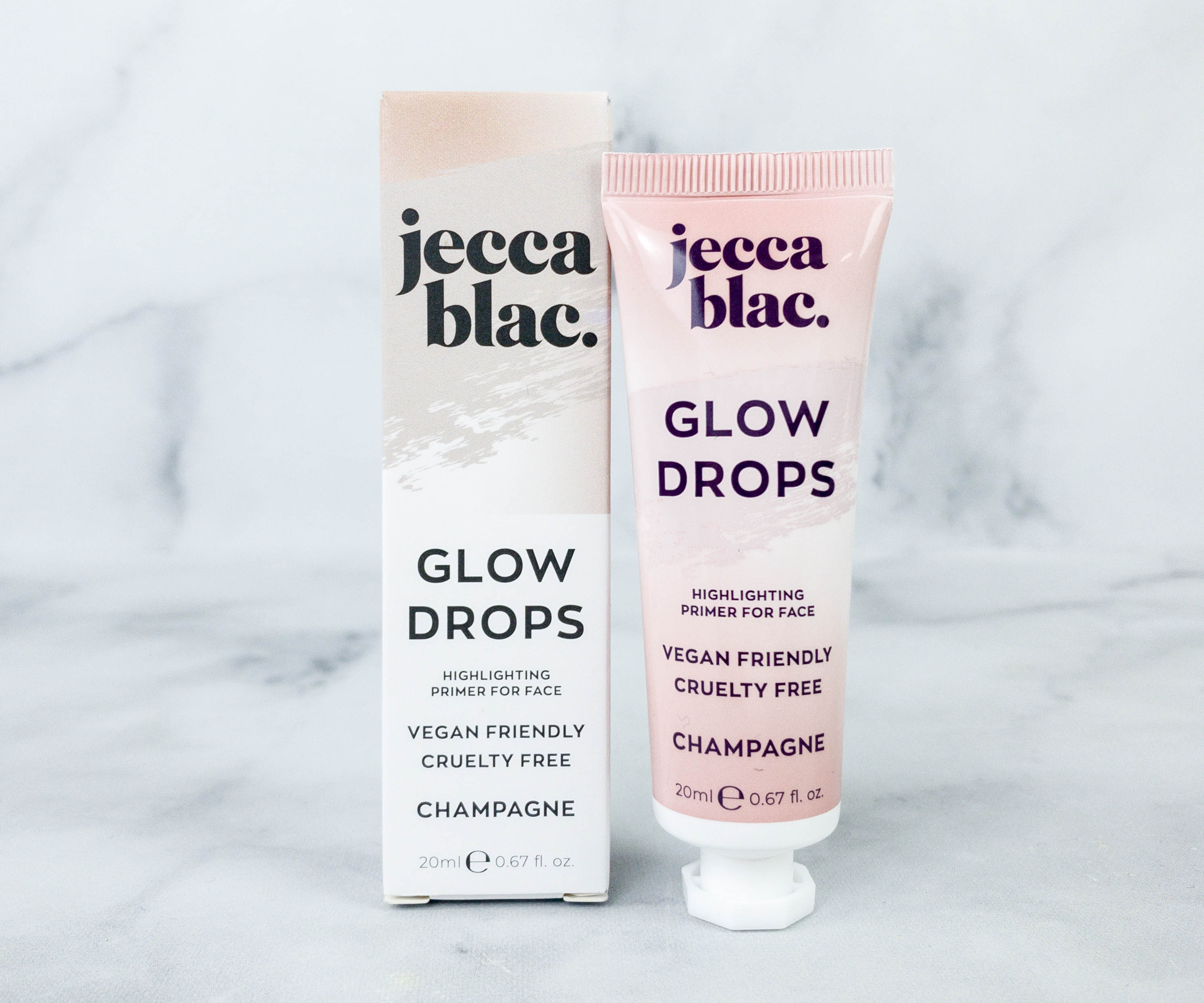 Jecca Blac Glow Drops Champagne – SIMILAR ($21.30) This glow drops formula is divine! It blends easily and is super lightweight! I like using it to highlight the highest points of my face but I also tried mixing a bit in my foundation and it worked beautifully, as it left a dewy looking finish! You can also use this on your body. Put it on your shoulders or even your collarbones when you're attending a formal event. It will instantly make you look glowing!
With over $200 worth of products, this month's box is definitely a win, even if you knock off $100 for the overpriced Avant! My favorite item is the serum as it suits my dry skin well. It gives me an instant moisture boost and it doesn't feel icky! The highlighter drops are amazing as well. They're great to put on whenever you feel like having an extra glowing makeup look. Overall, I'm pretty happy with everything I received! This subscription gives great value for money with each box.
What do you think of the LOOKFANTASTIC Beauty Box?
Visit Look Fantastic Beauty Box to subscribe or find out more!
Here's more pics from the mini mag: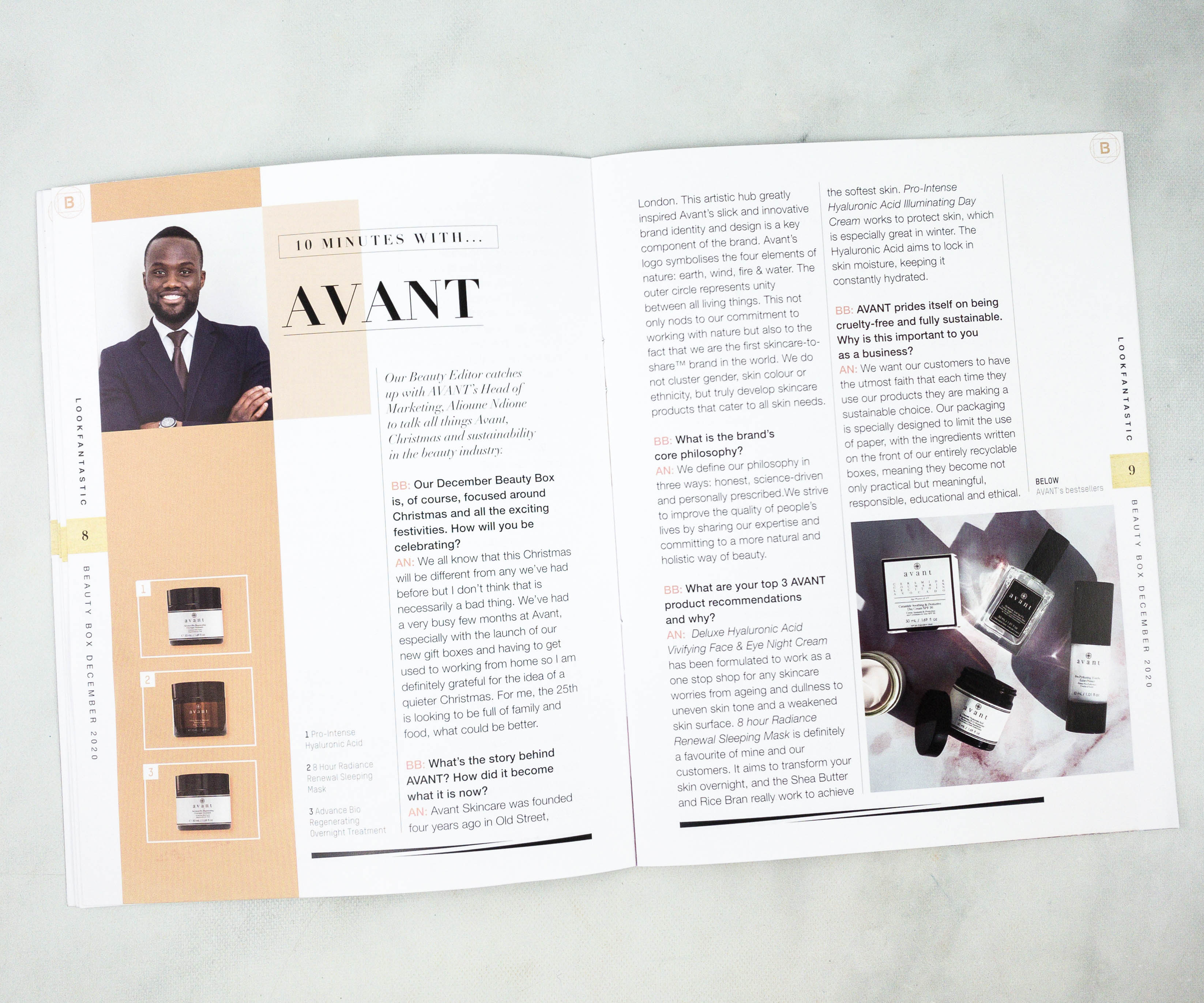 Here's a Q and A with AVANT's Head of Marketing, Alioune Ndione.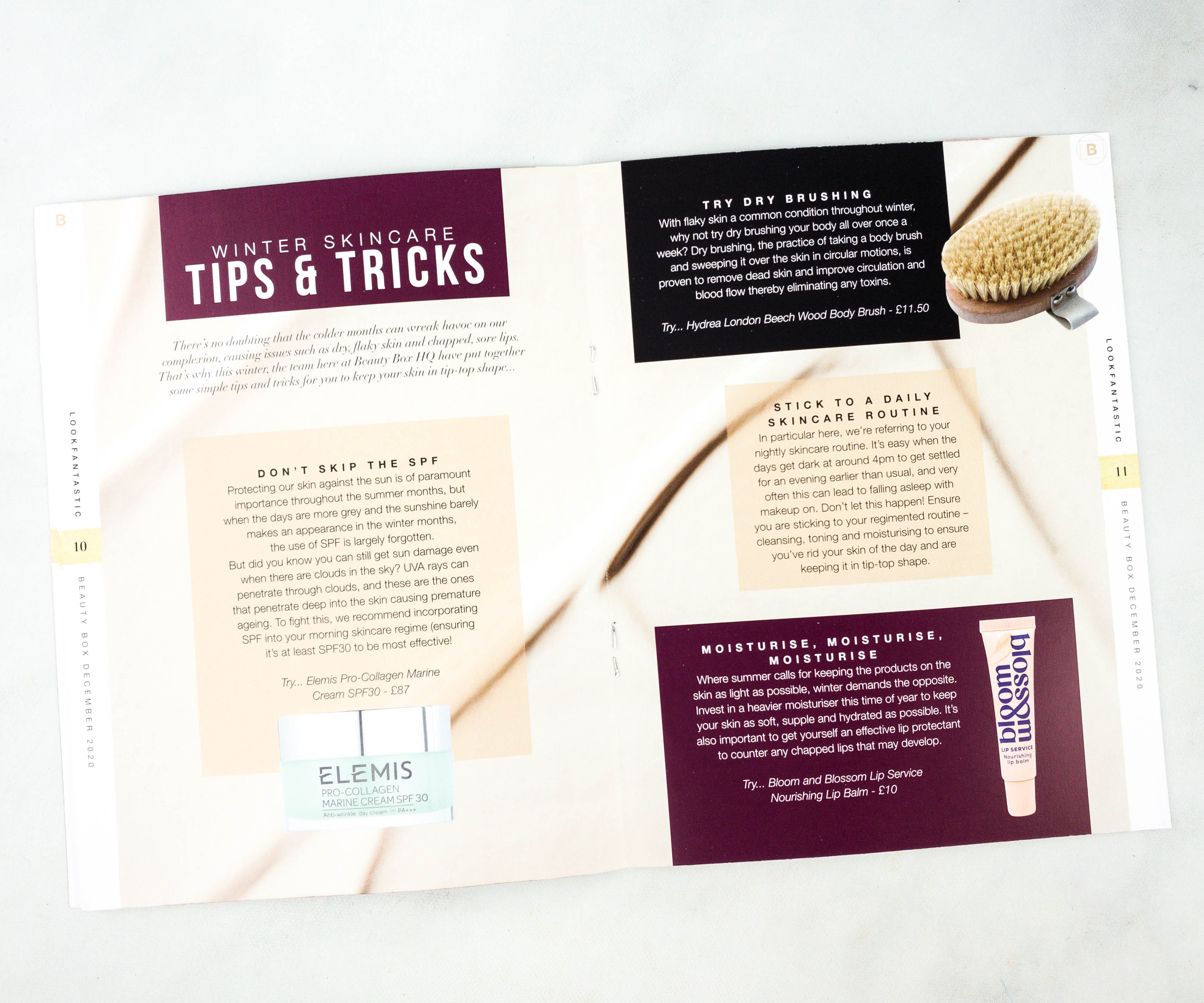 Another feature is about winter skincare!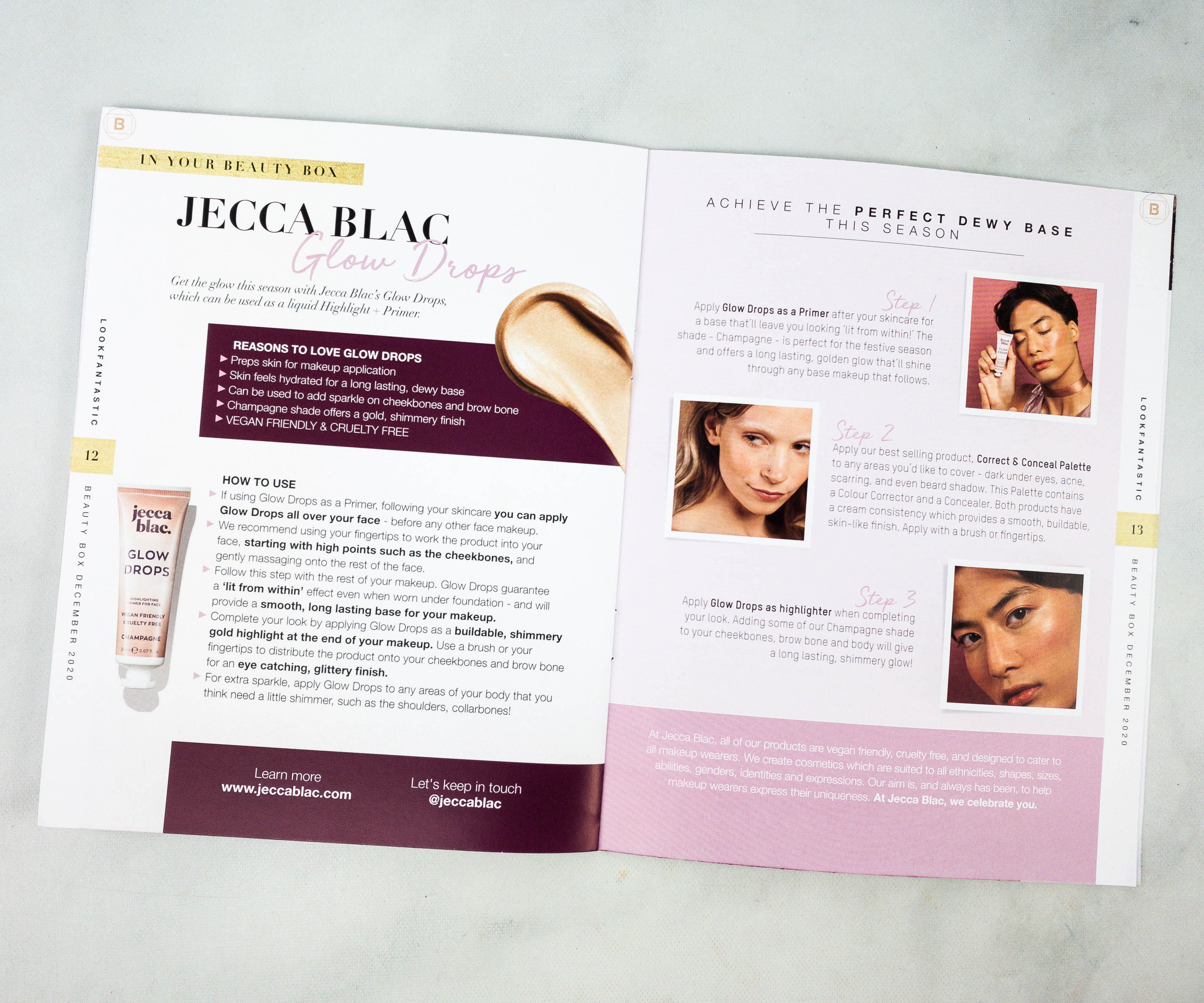 There's even a tutorial on how to create the perfect dewy base.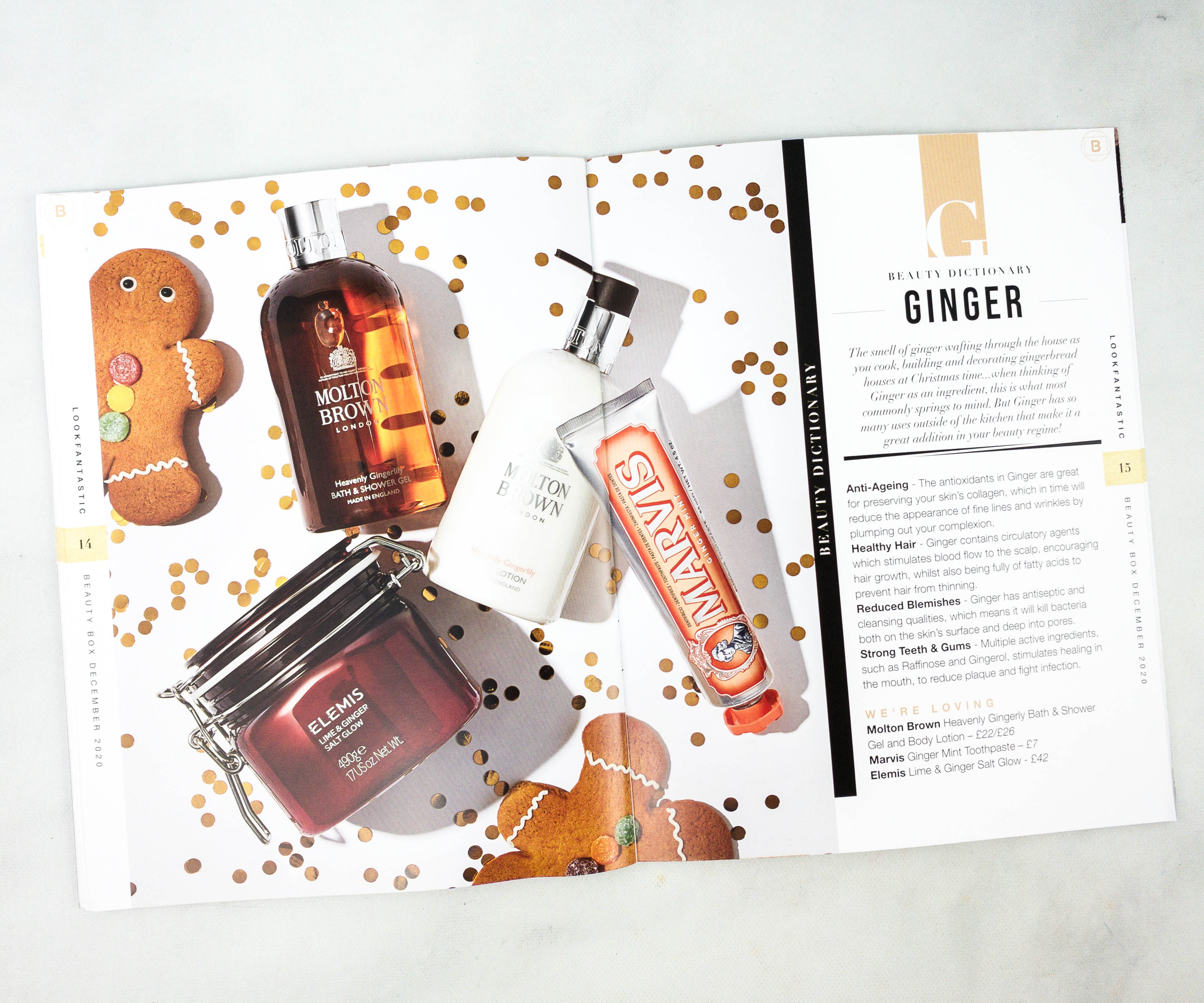 This month's featured ingredient in the Beauty Dictionary is ginger! It's said to have anti-aging benefits, and it also promotes healthy hair, reduced blemishes, and strong teeth and gums.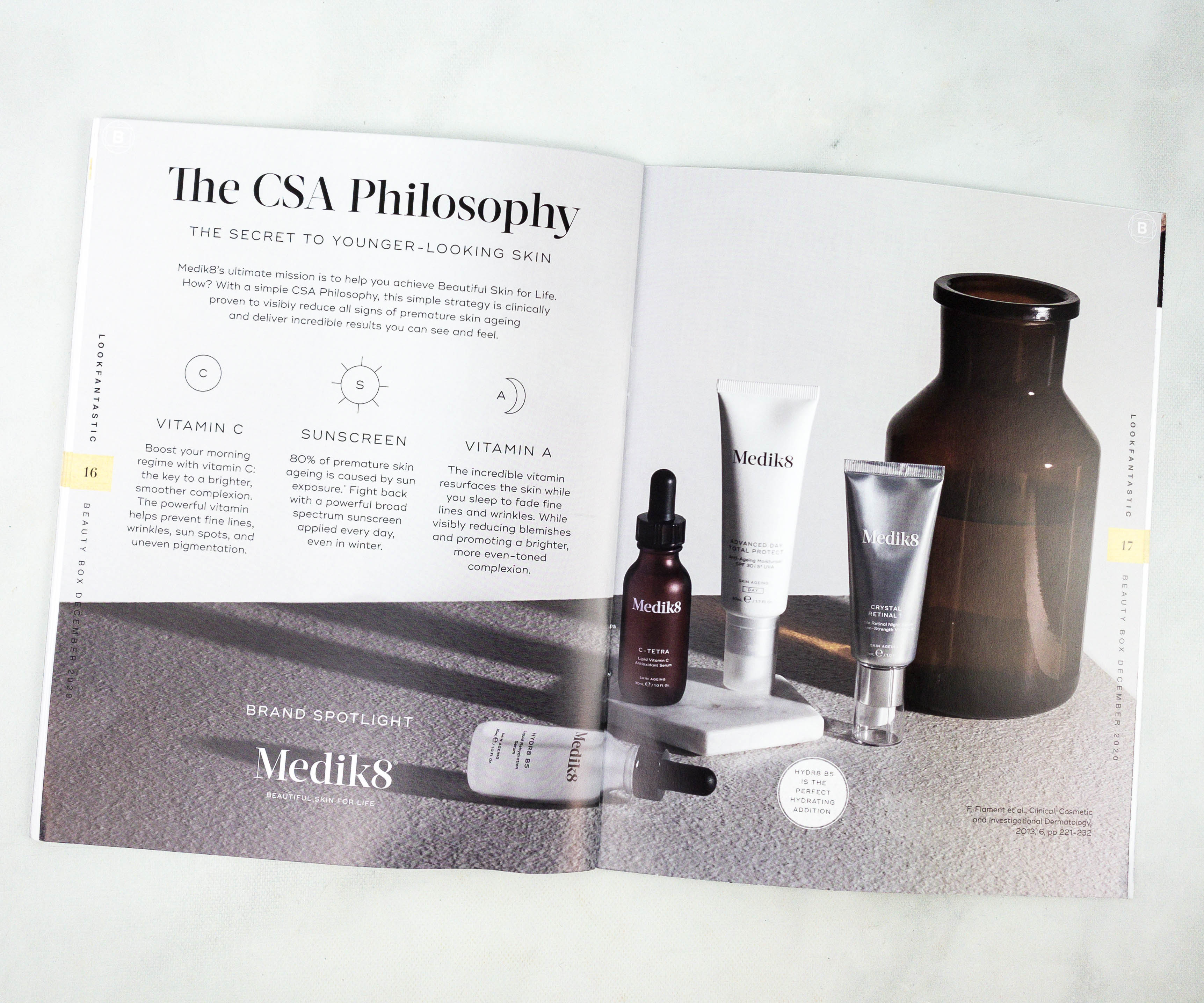 There's also The CSA Philosophy in the spotlight, featuring a new range of their products.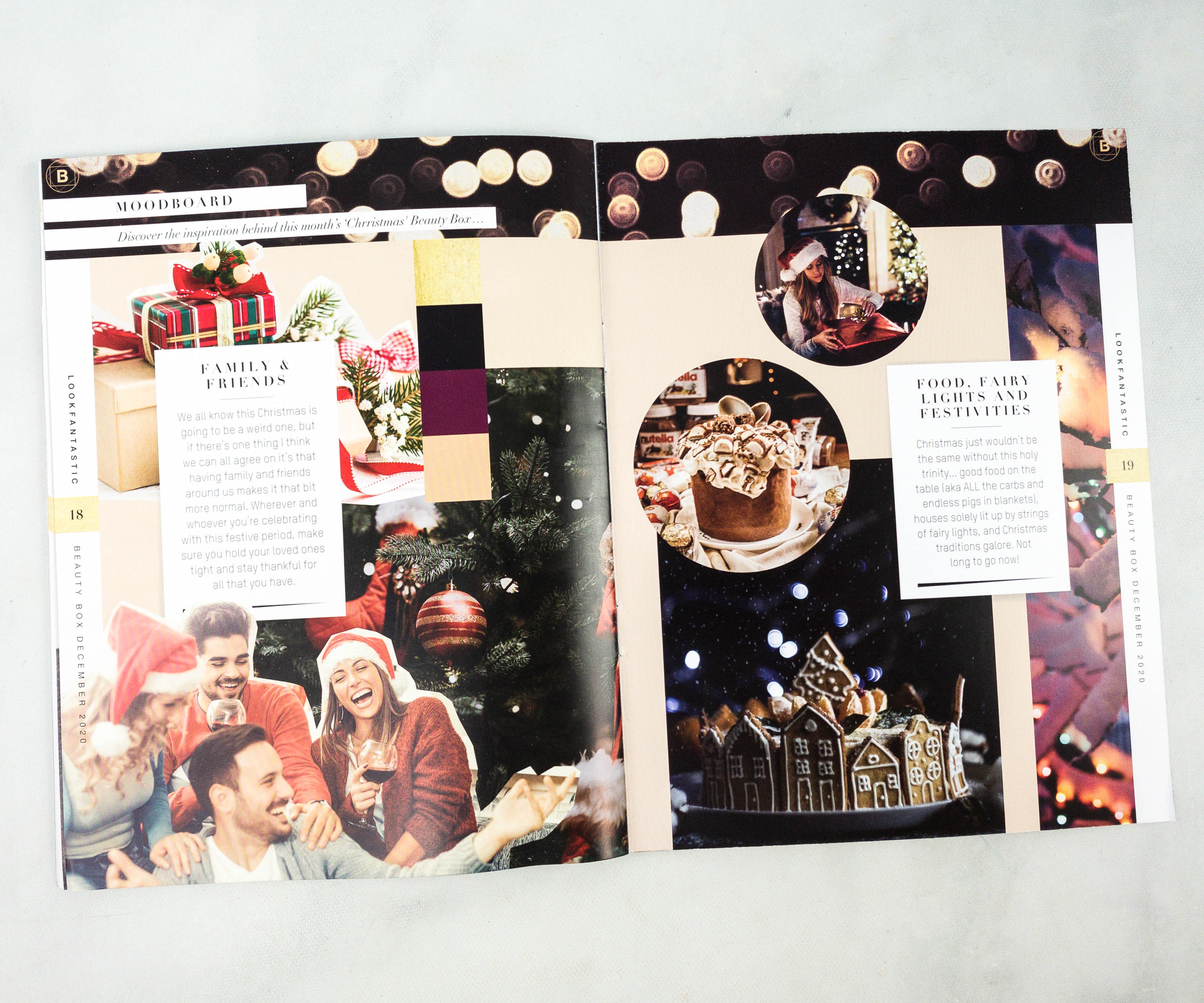 Lastly, there's a holiday-inspired mood board!