Ipsy Glambag Plus is the upgraded version of the monthly Ipsy Glam Bag. For $25 a month, it contains 5 full-size products from brands you love, plus a deluxe makeup bag with every shipment. The promised value of each box is $120 worth of products. It will contain variations, but there are far fewer compared to the regular Ipsy Glam Bag. Be sure to continue to rate and review your bag to help personalize it to your needs. Check out our Ipsy Glam Bag Plus explainer to find out every detail of this subscription!
Ipsy Glambag Plus subscribers now choose three items for their bag, not just 1!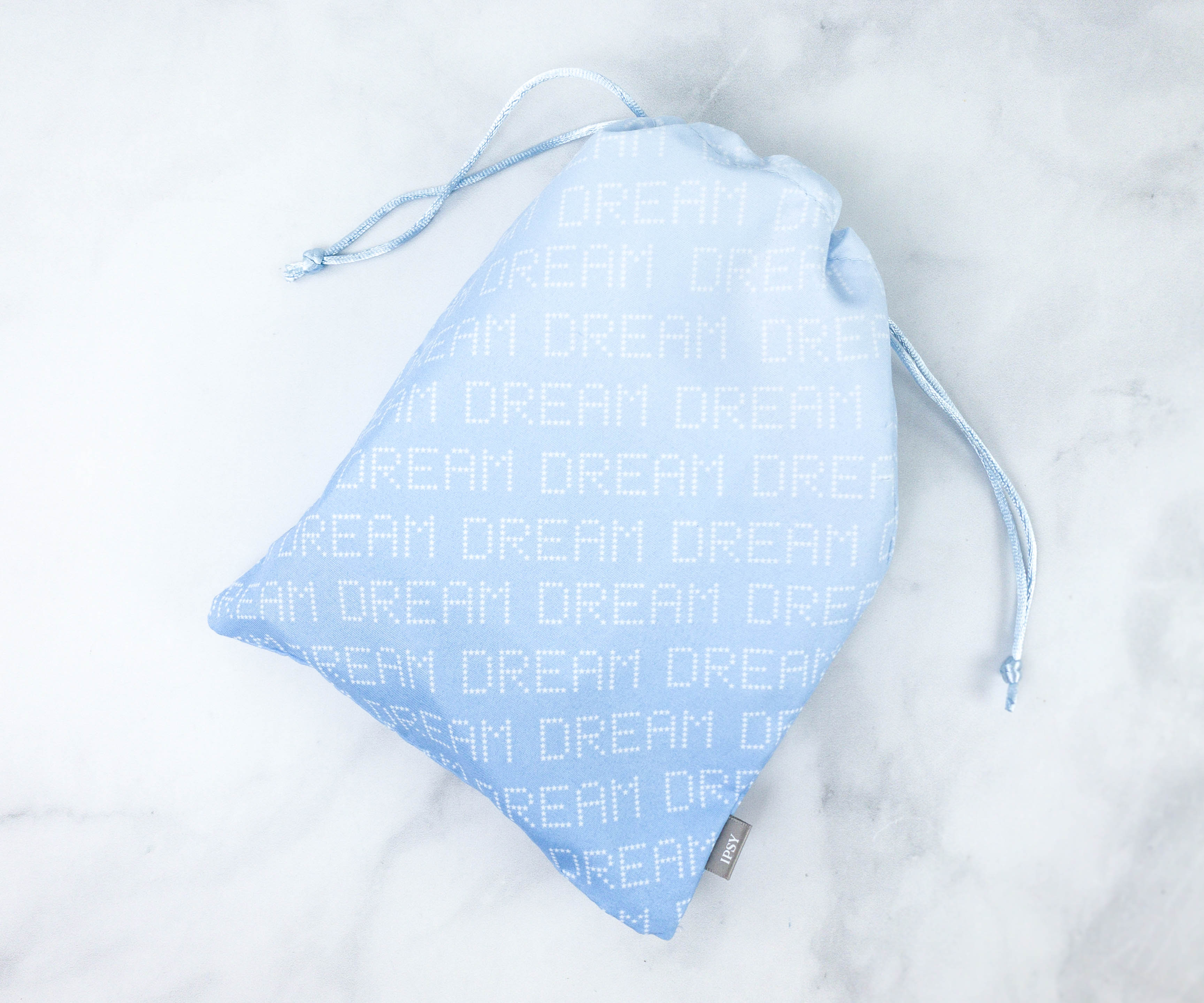 The items came in a light blue drawstring pouch with the word DREAM printed all over it.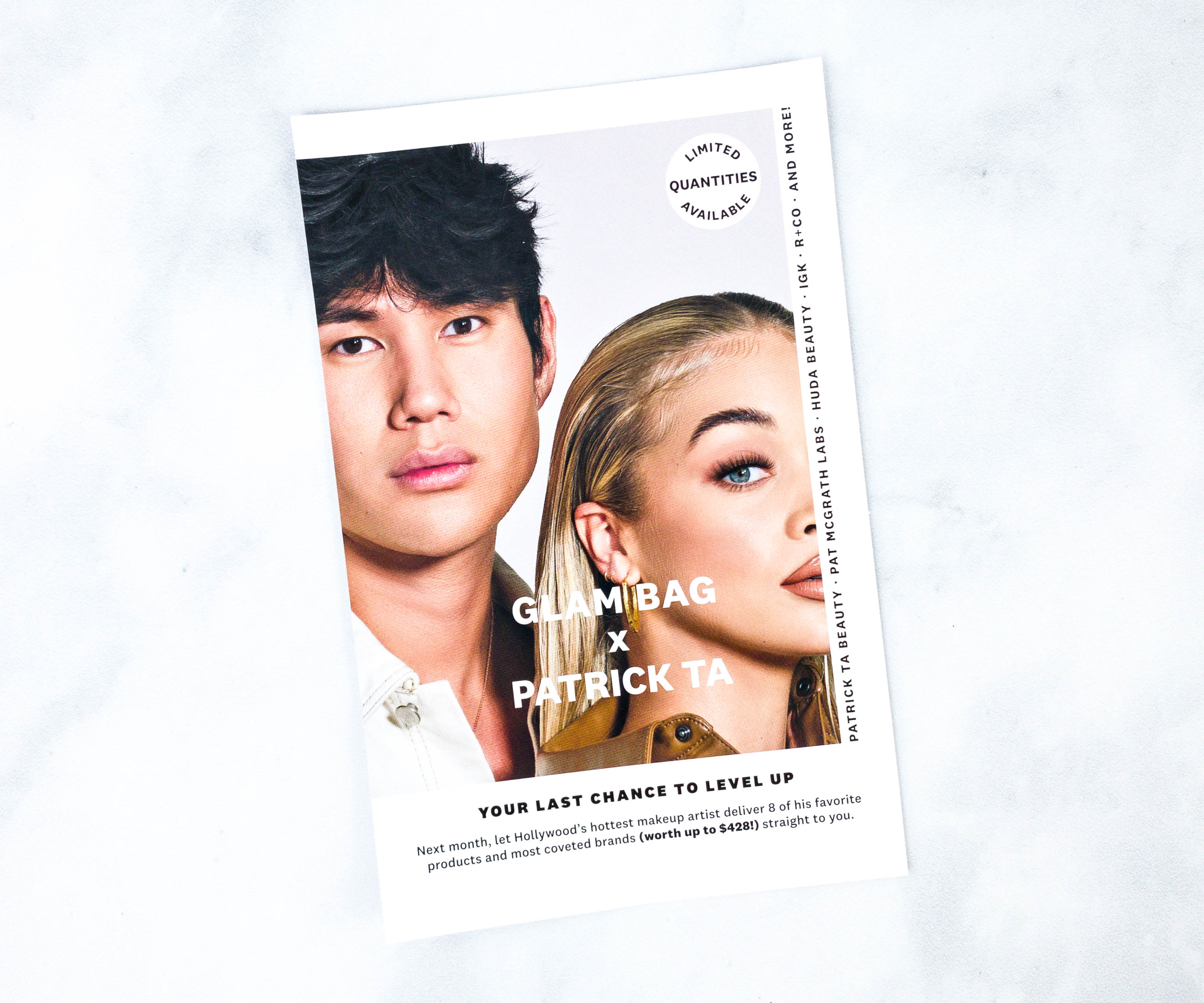 There's a promotional card for the Glam Bag x Patrick Ta collaboration.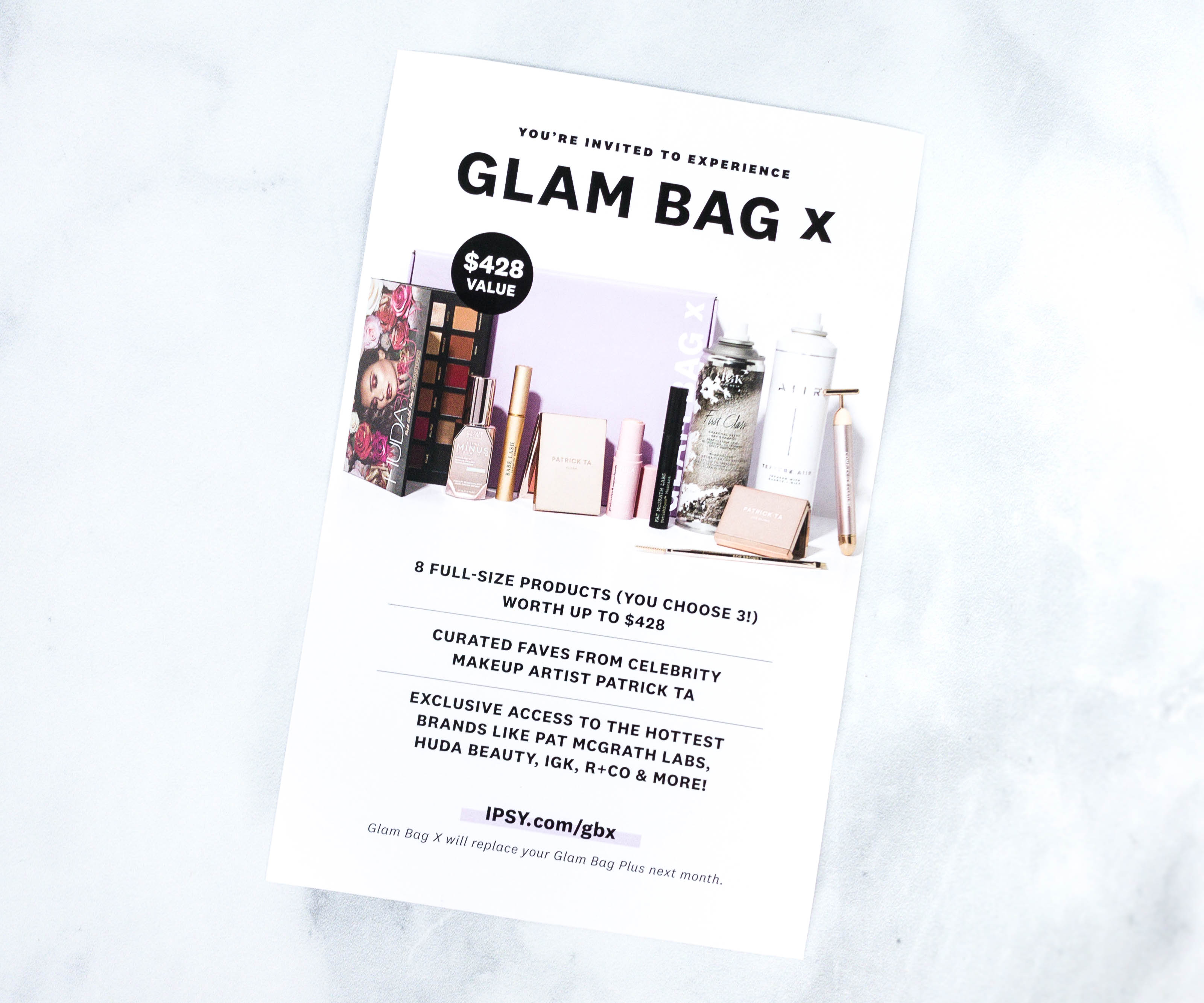 At the back, they introduce us to Ipsy Glam Bag X!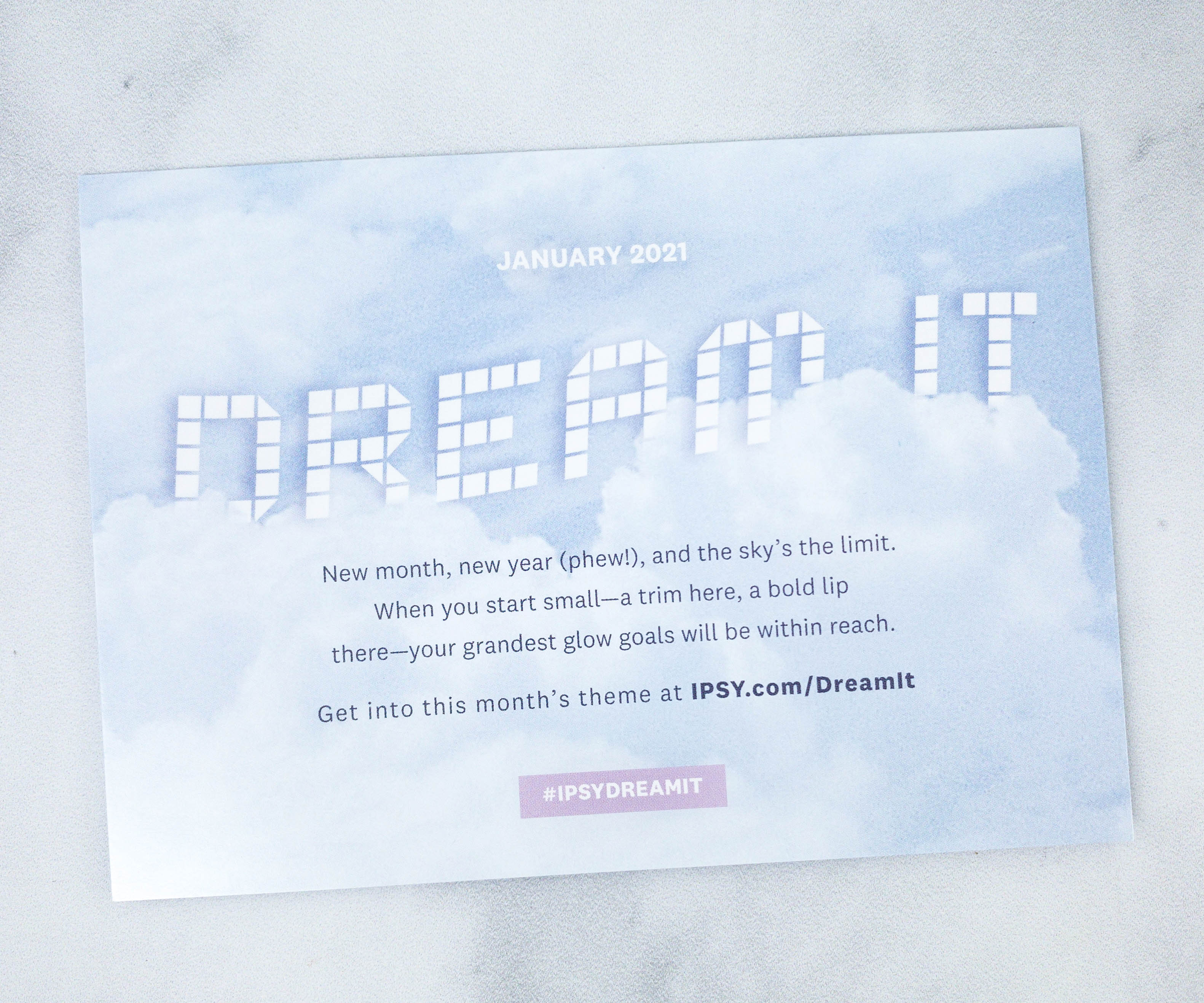 This month's theme is DREAM IT.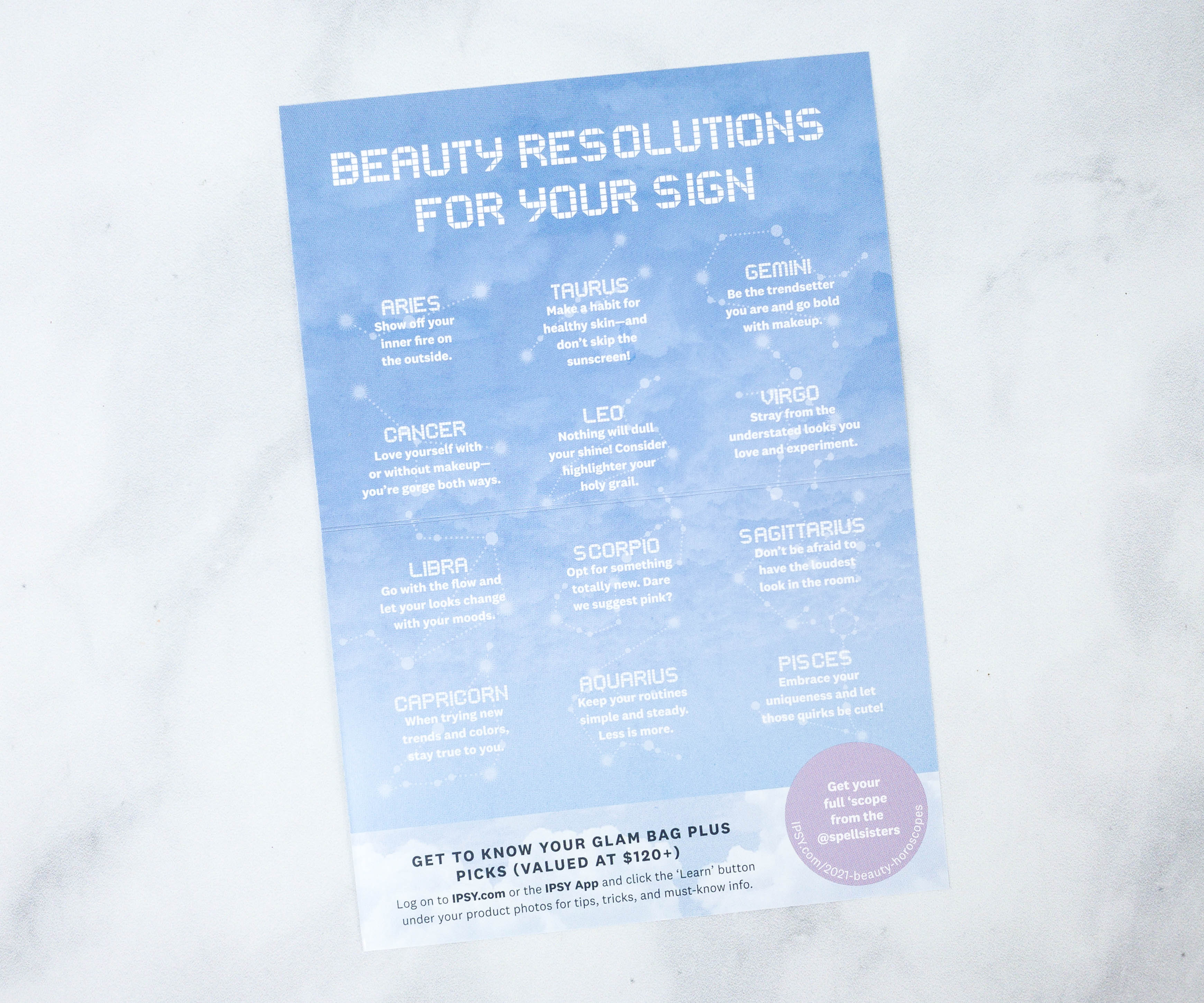 They also included a skincare-related horoscope!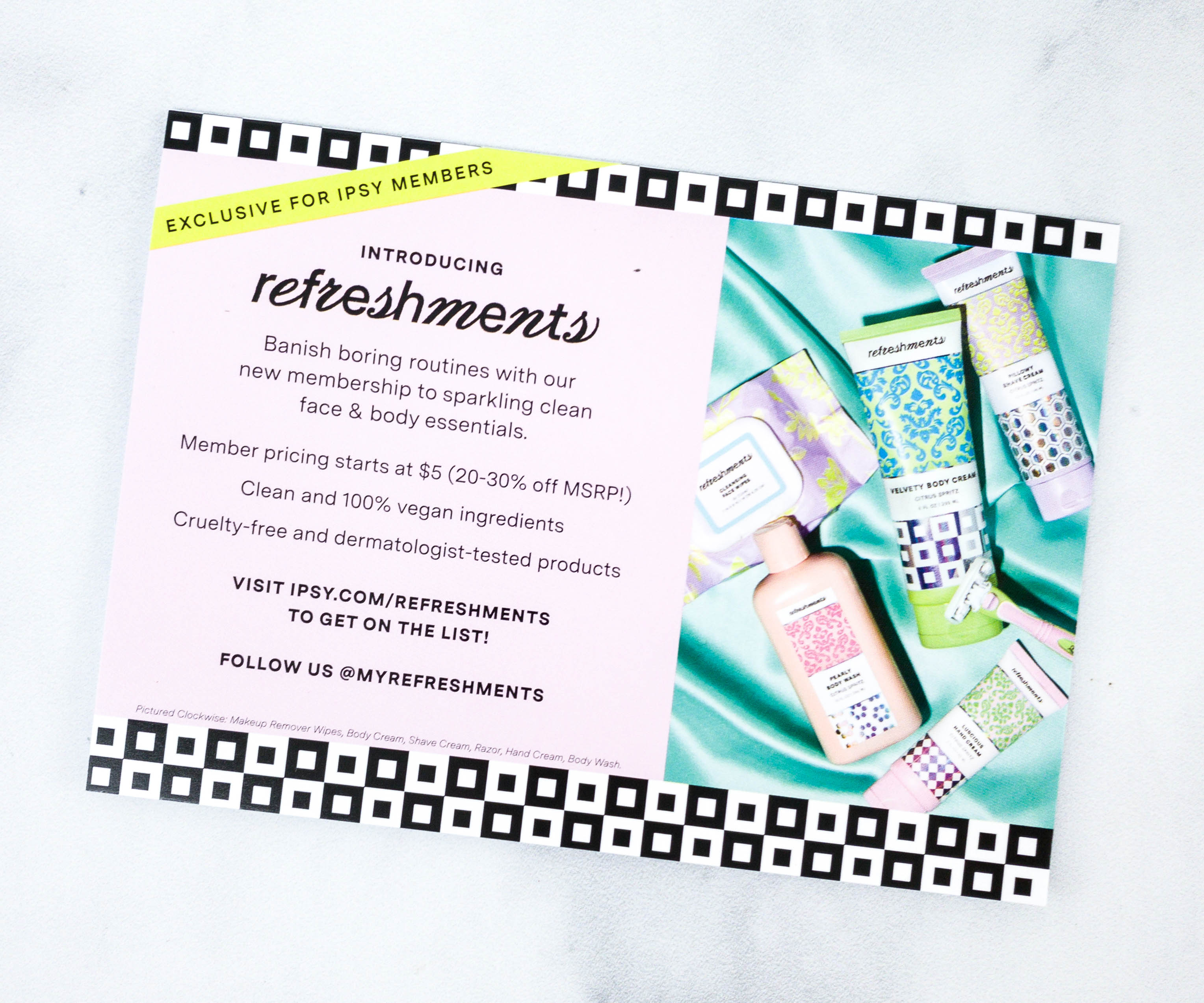 Lastly, there's information about Refreshments, another exclusive offering for Ipsy members. See my review of Refreshments here.
Everything in the box!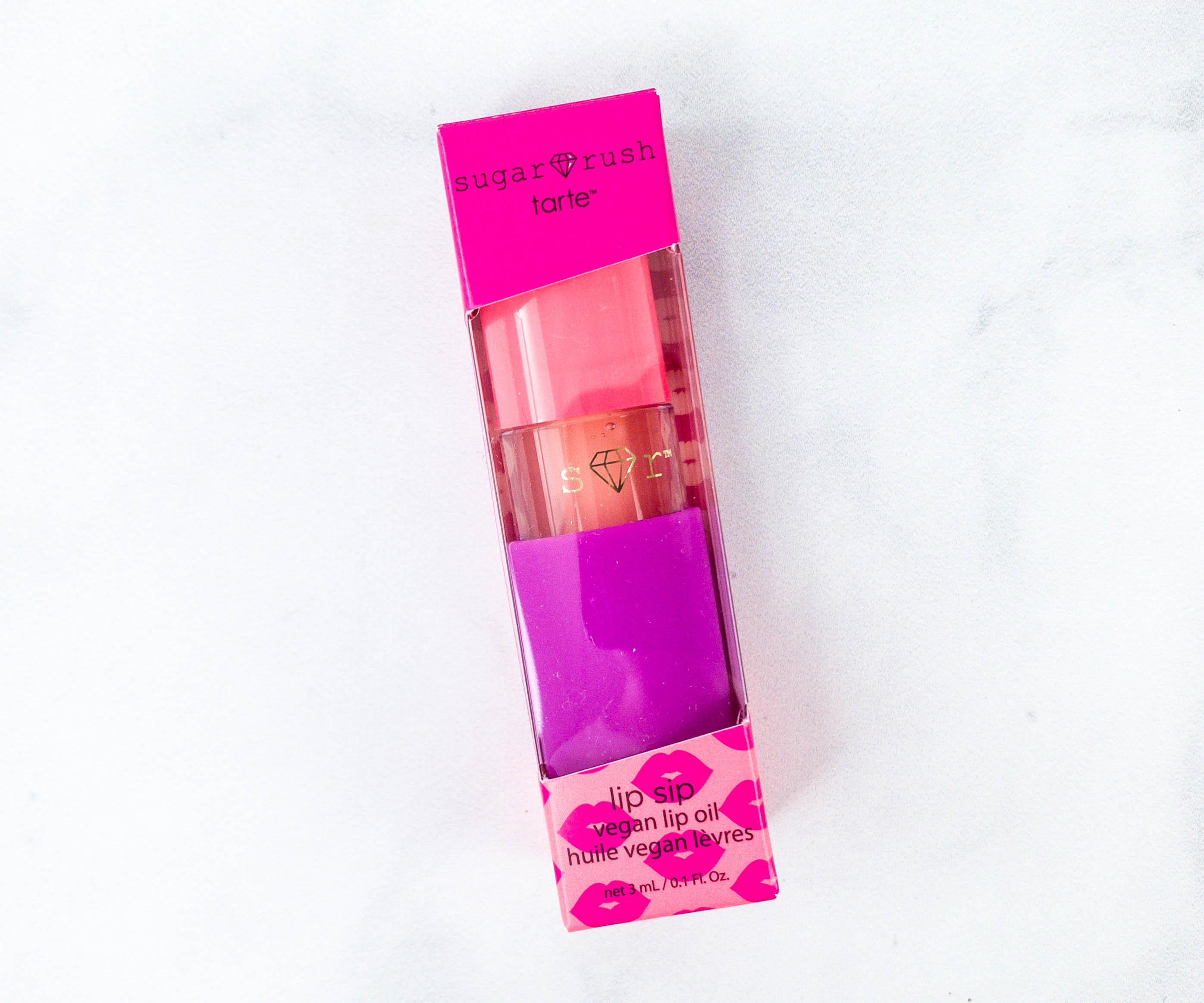 Sugar Rush Tarte Lip Sip Vegan Lip Oil ($10) To keep my lips soft and shiny despite the harsh weather, they included this luxurious lip oil packed with hydrating properties from jojoba, hazel, and sunflower seed oil.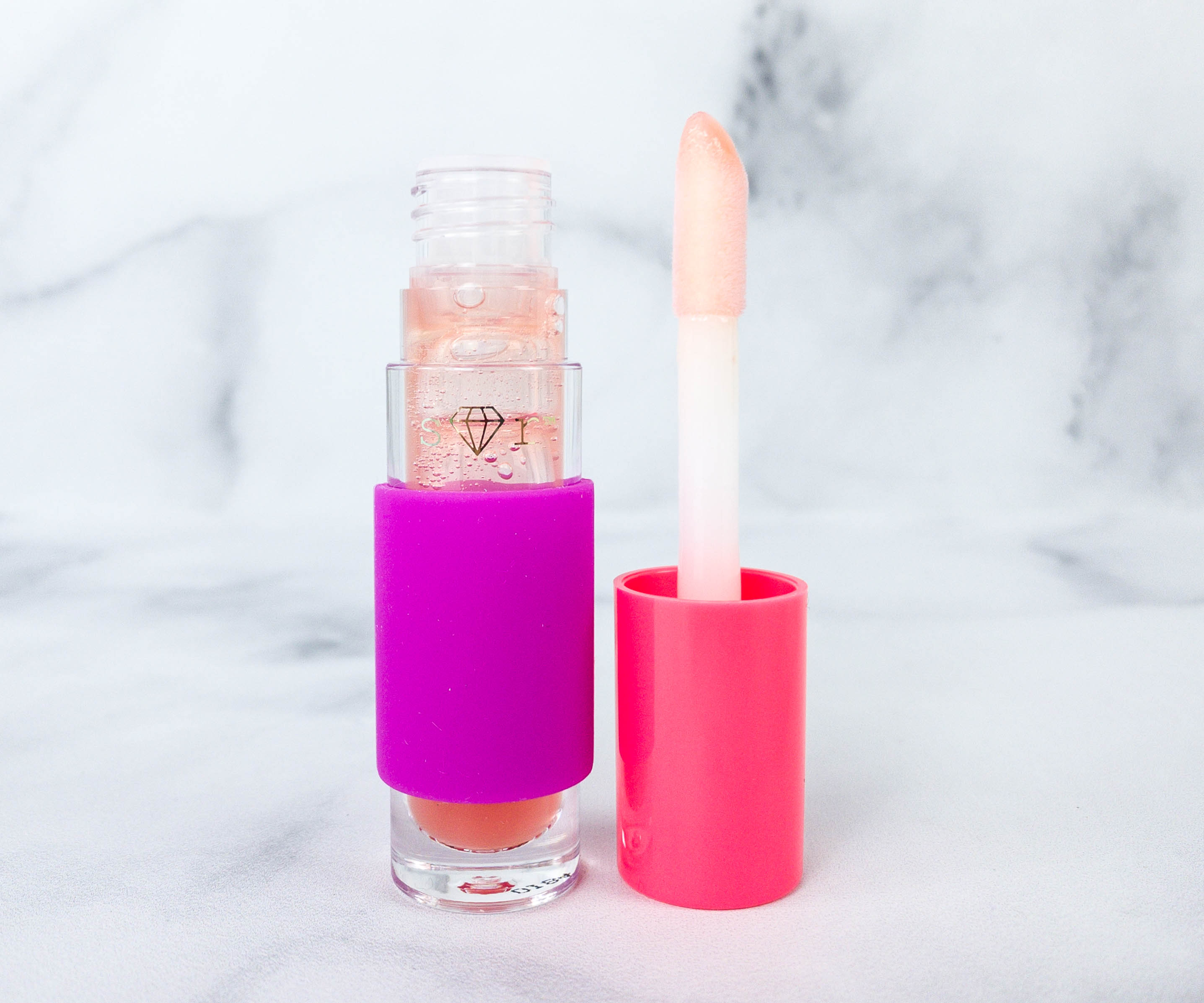 Just a couple of swipes and it already makes my lips look way better. The formula doesn't feel tacky nor heavy! Its juicy scent is just a bonus!
I picked the next three items. TBH, I wasn't wowed by my choices this month. I felt they were really limited and for a box that already had a lip oil selected for me, there were tons of lip oils. I decided to go with 2 skincare items from the same brand, plus a hemp skincare product: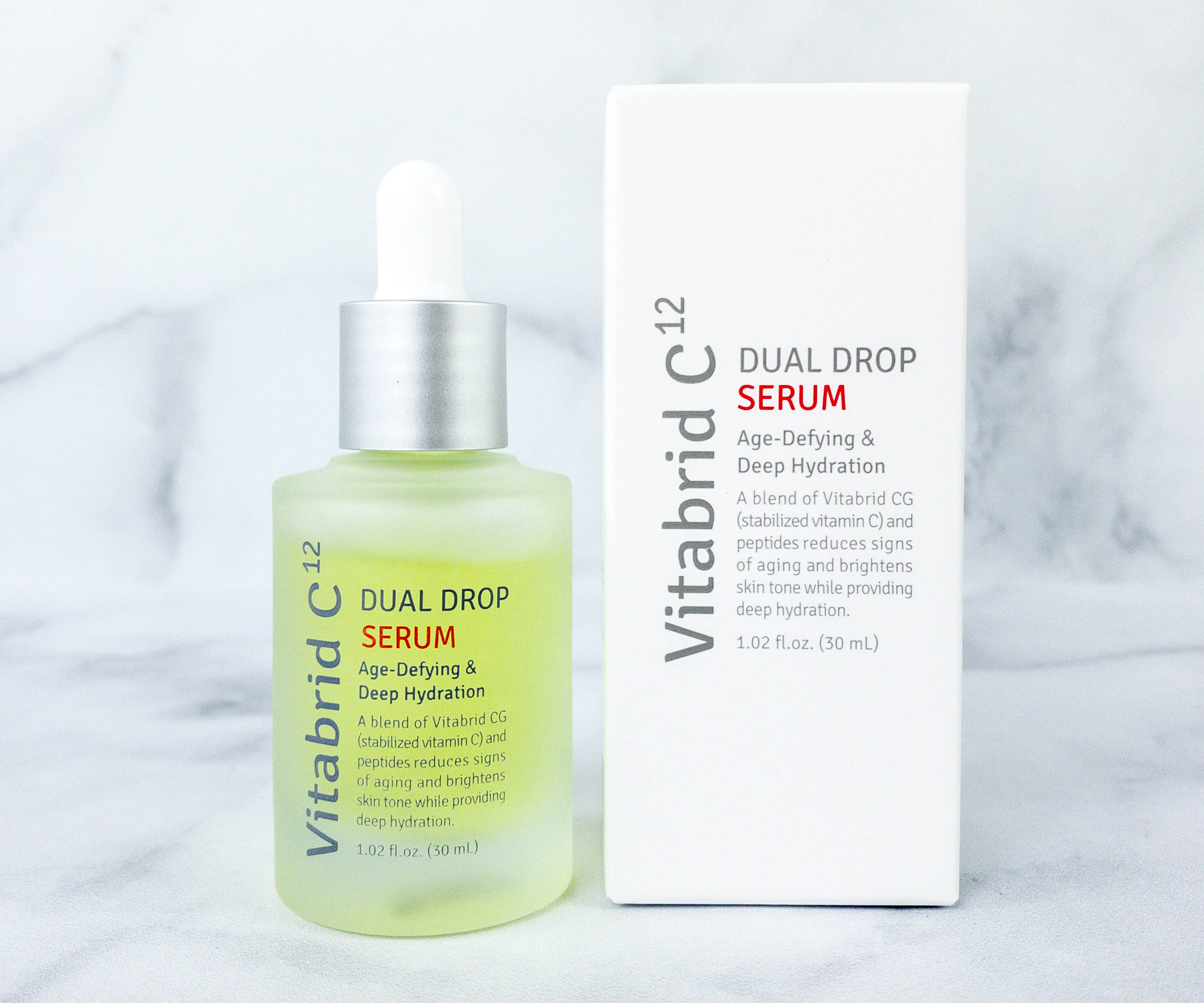 Vitabrid C12 Dual Drop Serum Age-Defying & Deep Hydration ($62) This serum targets several skin concerns, from dullness to fine lines to dryness and more! It's infused with Vitabrid CG, a stabilized form of vitamin C, plus peptides. I like that the formula gets easily absorbed by my skin and that it doesn't make my skin feel greasy as the day goes on. It's ideally used in the morning and at night, after applying your toner.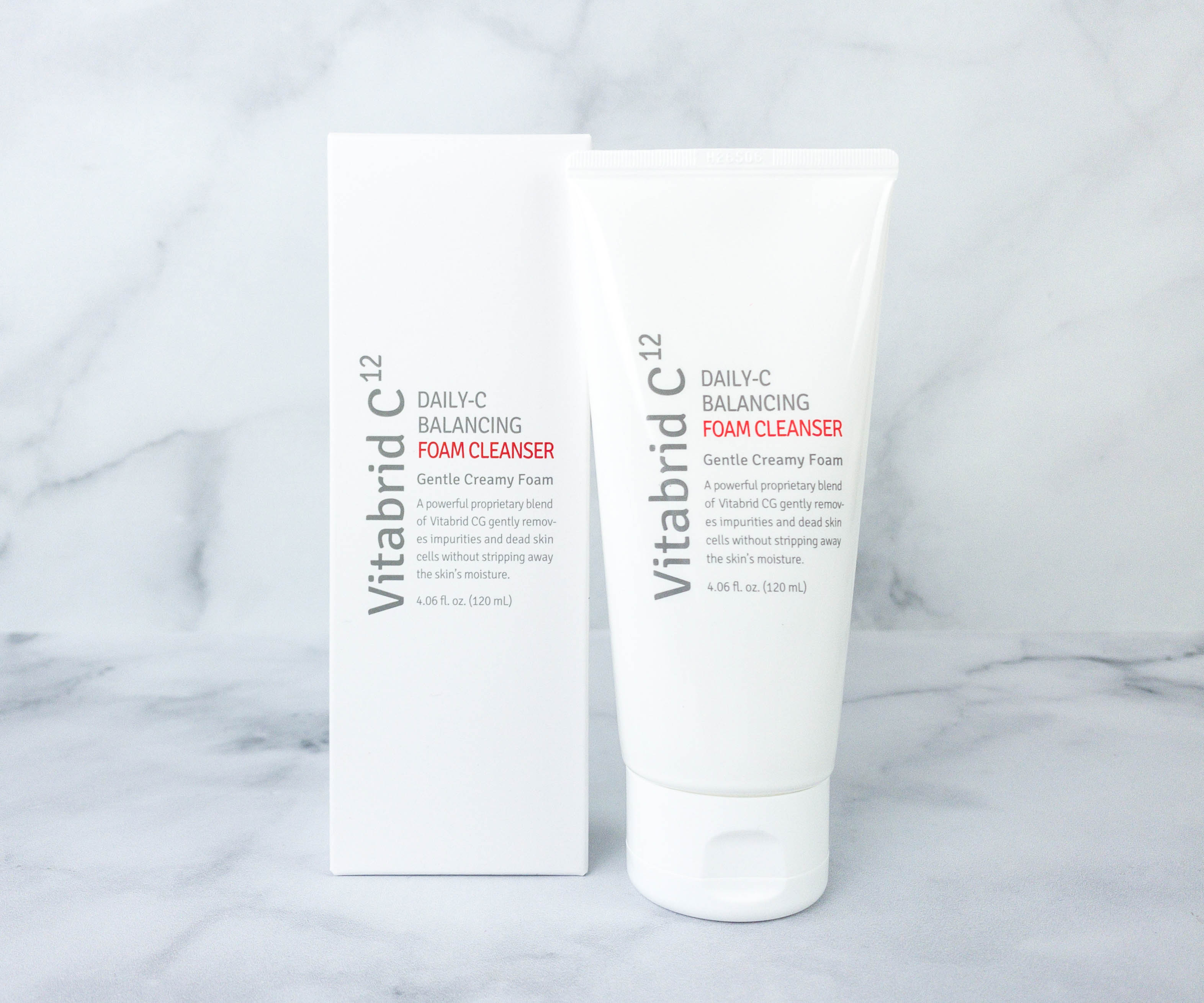 Vitabrid C12 Daily-C Balancing Foam Cleanser ($32) From the same brand as the serum is this foam cleanser, which is also packed with Vitabrid CG. It's ideal to use as a daily facial cleanser, and it helps remove dirt and dead skin cells from the skin without stripping moisture. Another key ingredient is Madecassoside, which is a popular ingredient for soothing and improving irritated skin. To use, just get a generous amount of the cleanser, add water, and then work into a lather before massaging on your skin. Then, rinse thoroughly. It left my face feeling squeaky clean!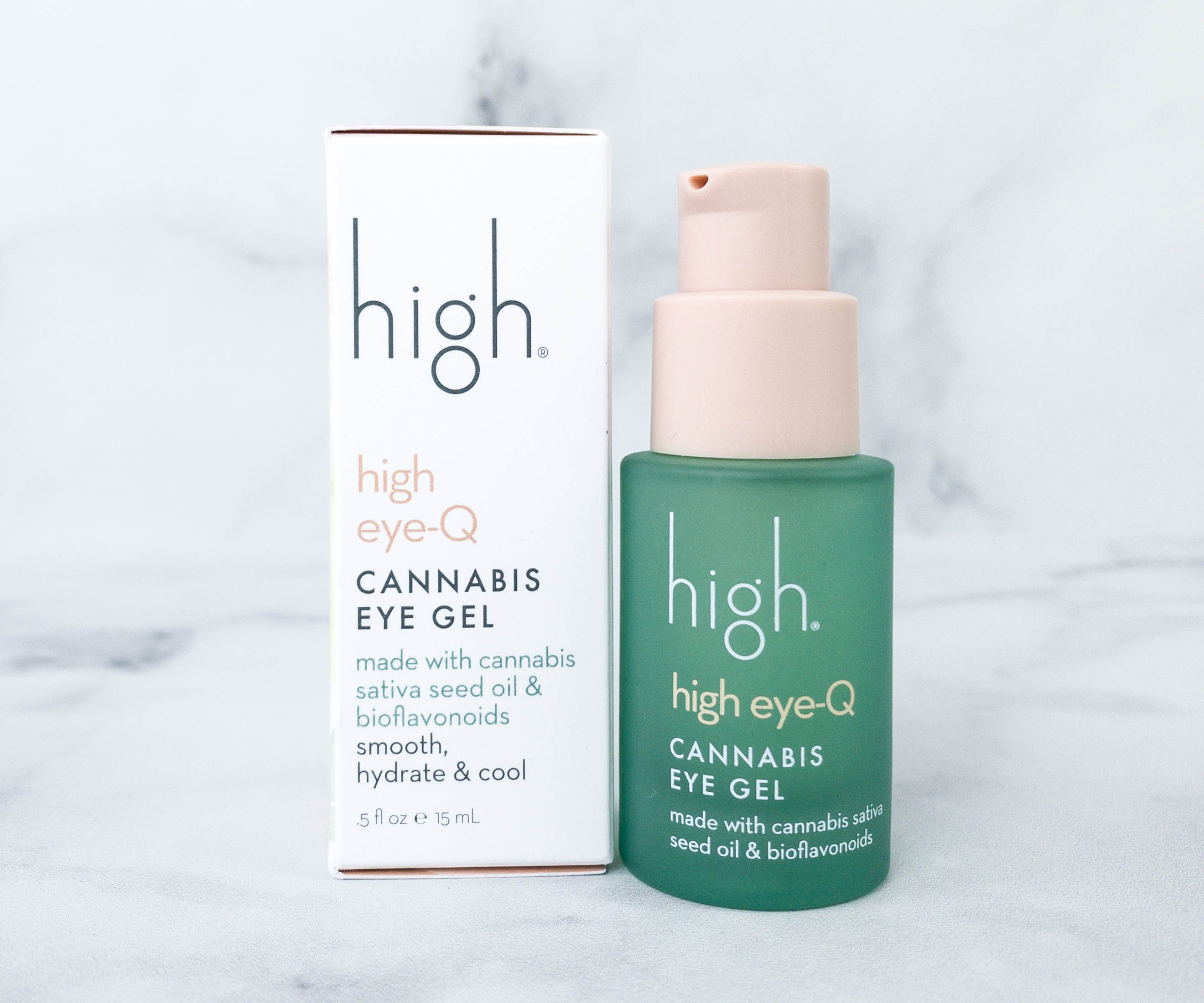 High Eye-Q Cannabis Eye Gel ($42) Formulated with cannabis sativa seed oil and bioflavonoids, this eye gel helps reduce puffiness and fine lines in the under-eye area. It's gentle on the skin and also has a cooling effect when applied! To use, just get a few pumps and apply around the eyes, including the eyelids. This is great to use in the morning, before applying makeup! I was surprised to find this did not have CBD in it – I guess it's more about the fatty acids than the anti-inflammatory benefits you might get from CBD.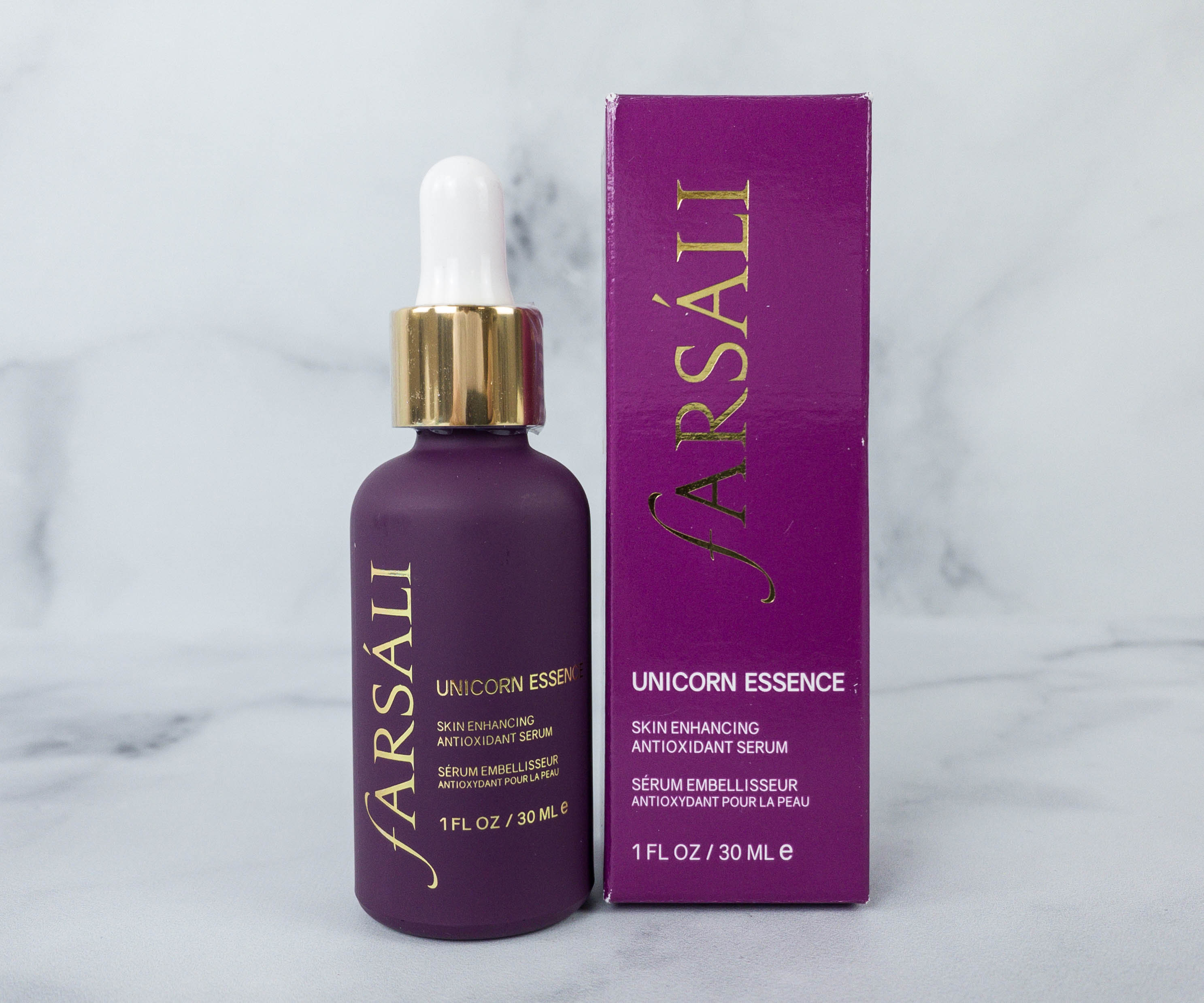 Farsáli Unicorn Essence Skin Enhancing Antioxidant Serum ($54) It's a water-based serum that protects the skin from damage caused by free radicals while also keeping it well hydrated. The formula contains antioxidant superfruits, including acai, goji, and blueberry. It's also water-based which means it doesn't leave the skin greasy. I like that it works so well under my makeup! The serum itself is a shimmery fuschia and has a sweety fruity scent. Overall I would probably prefer to use a serum with additional actives besides just antioxidants, but it gave my skin some moisture.
My Ipsy Glambag Plus is focused on skincare this month! This whole curation is $200 in retail value, and I love that the items are from well-known brands. It also makes up one whole routine, from the foam cleanser to the eye cream to the serums! They are all dry skin-friendly, plus I can use them all winter long. I also like the lip oil they sent, because it gives my lips a nice shine without the tacky feeling. I have high expectations for every Glambag Plus and I'm glad that they didn't disappoint in the final result, even though I wasn't wowed by my selection options this month.
What do you think of this month's Ipsy Glambag Plus?