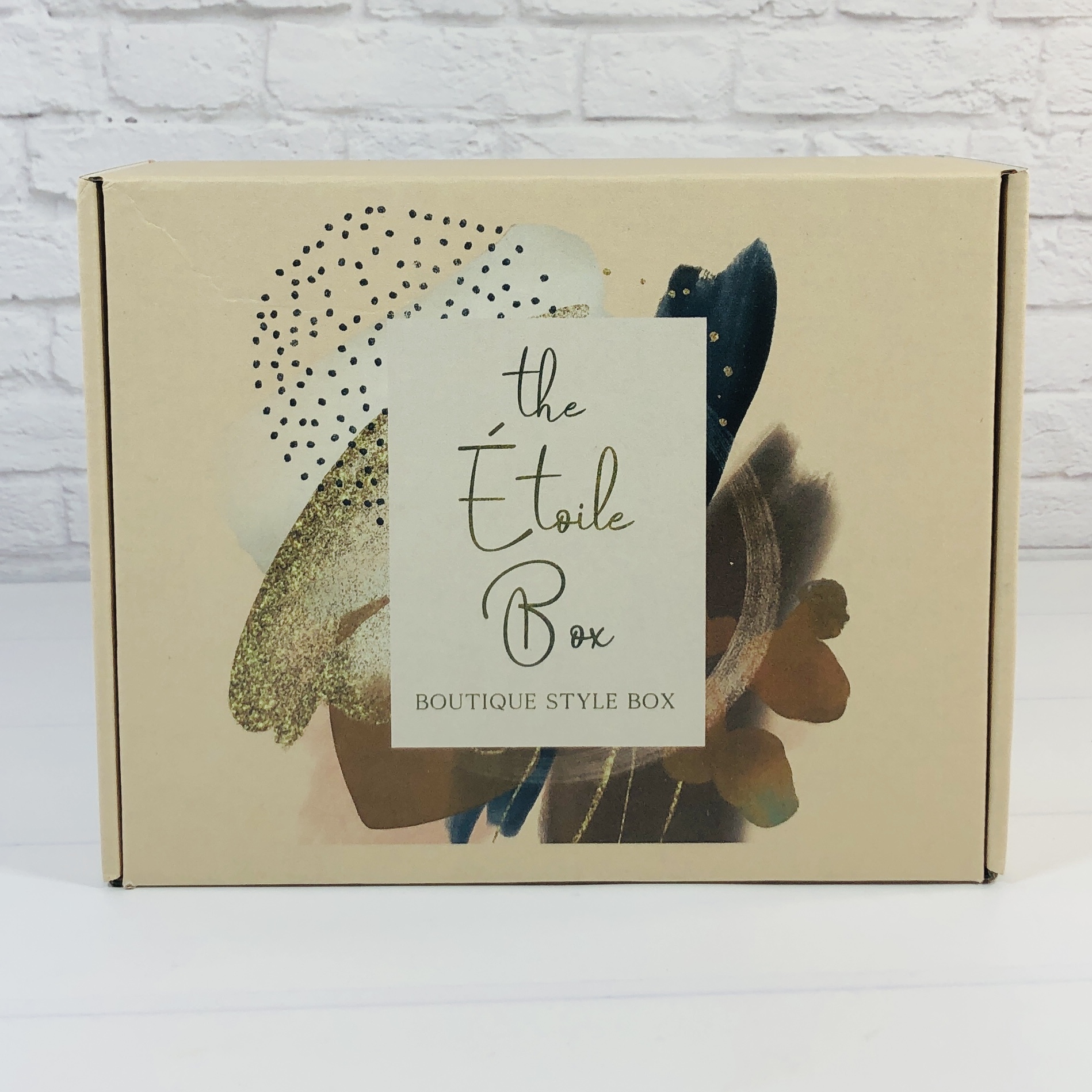 Étoile Box is a monthly boutique lifestyle, beauty and wellness box! The products sent come from women run businesses and all beauty and body products are vegan, eco-friendly, and all natural. Not only does this box want you to feel happy when you open it up, they want you to know you are supporting small businesses. Etoile Box is $39.99 a month.
DISCOVER PRODUCTS THAT INSPIRE AND DELIGHT YOU EVERY MONTH!
Each box contains 6-8 items that are all sourced from WOMEN OWNED SMALL BUSINESSES.
Products include beauty, body, accessories, home decor, sweets and more!
Beauty and Body products are VEGAN and ALL NATURAL
Thoughtfully styled and curated.
 DEAL: Get 20% off on your first box! Use coupon code HELLO20.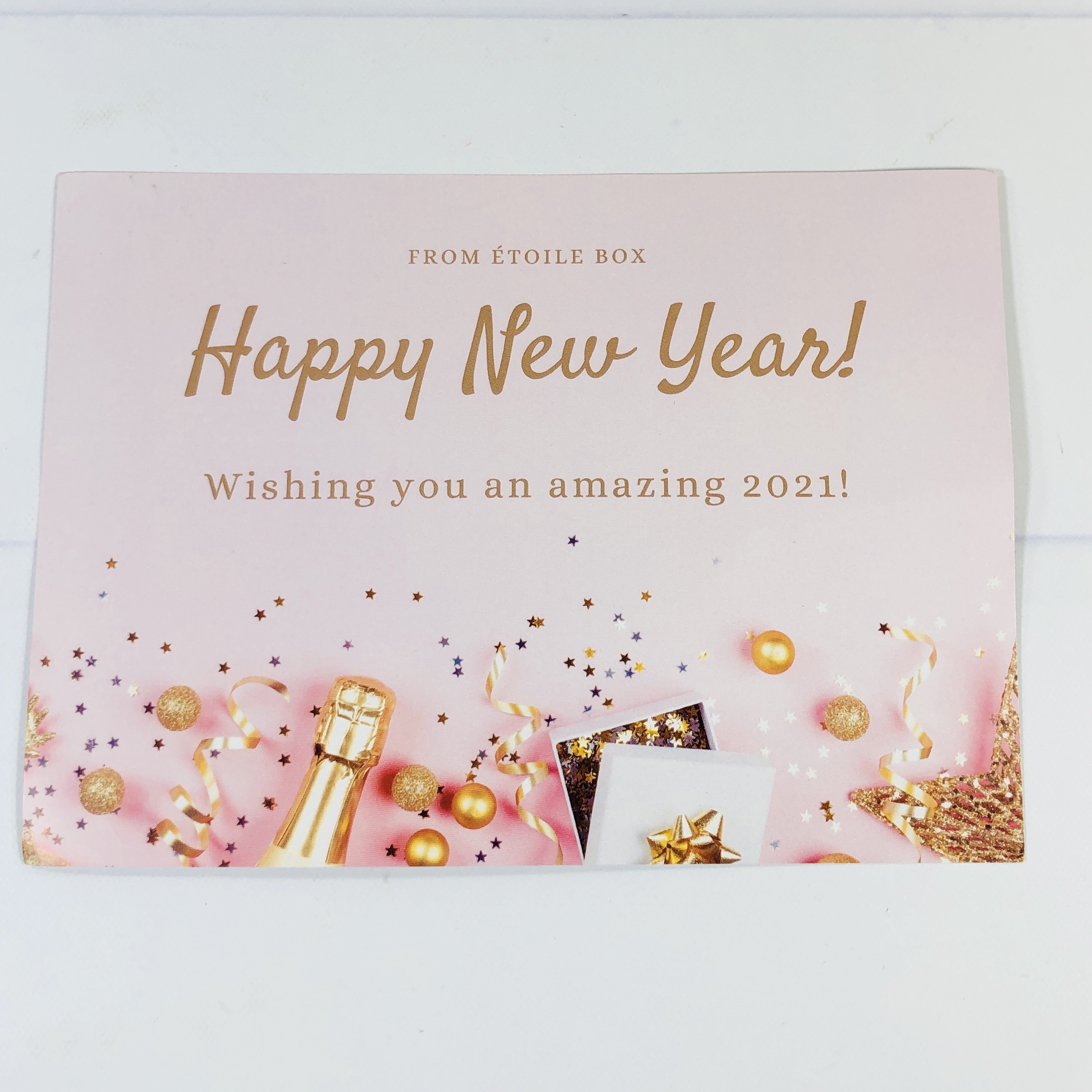 Inside I found a card with a New Year's greeting. The theme for January is New Year Renew Box!
The back of the card listed the items. If an item has variations then they were both noted (as in the case of the diffuser or candle). Some of the descriptions were general, so instead of receiving, say, a grey eye mask, you may receive a polka dotted one or scents may vary from box to box.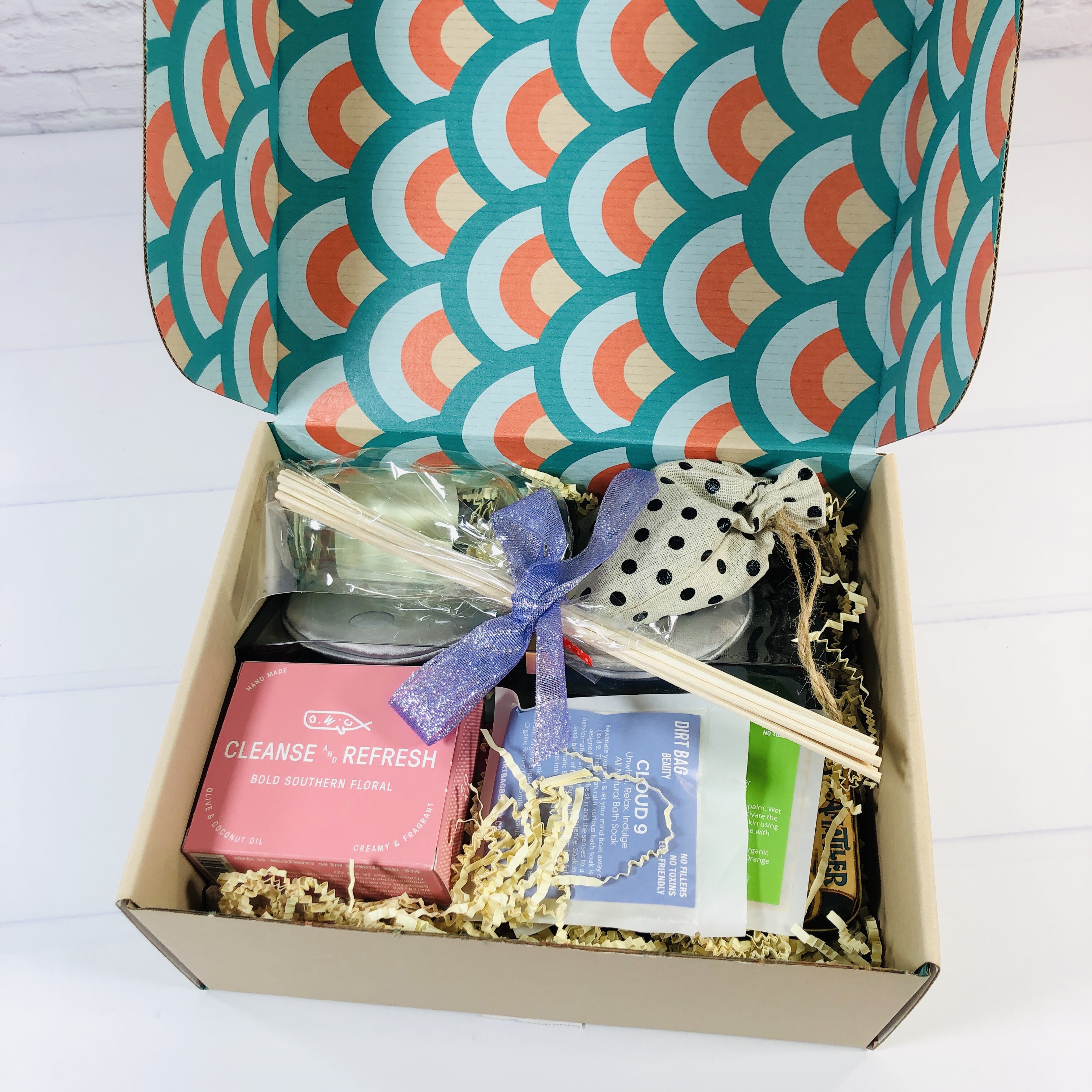 The inside of the box had an interesting design that reminds me of a mermaid's tail for some reason, so pretty! The items were cushioned with shredded paper squiggles.
This is my very first Étoile Box! "Étoile" is French for "star".
Everything in my box!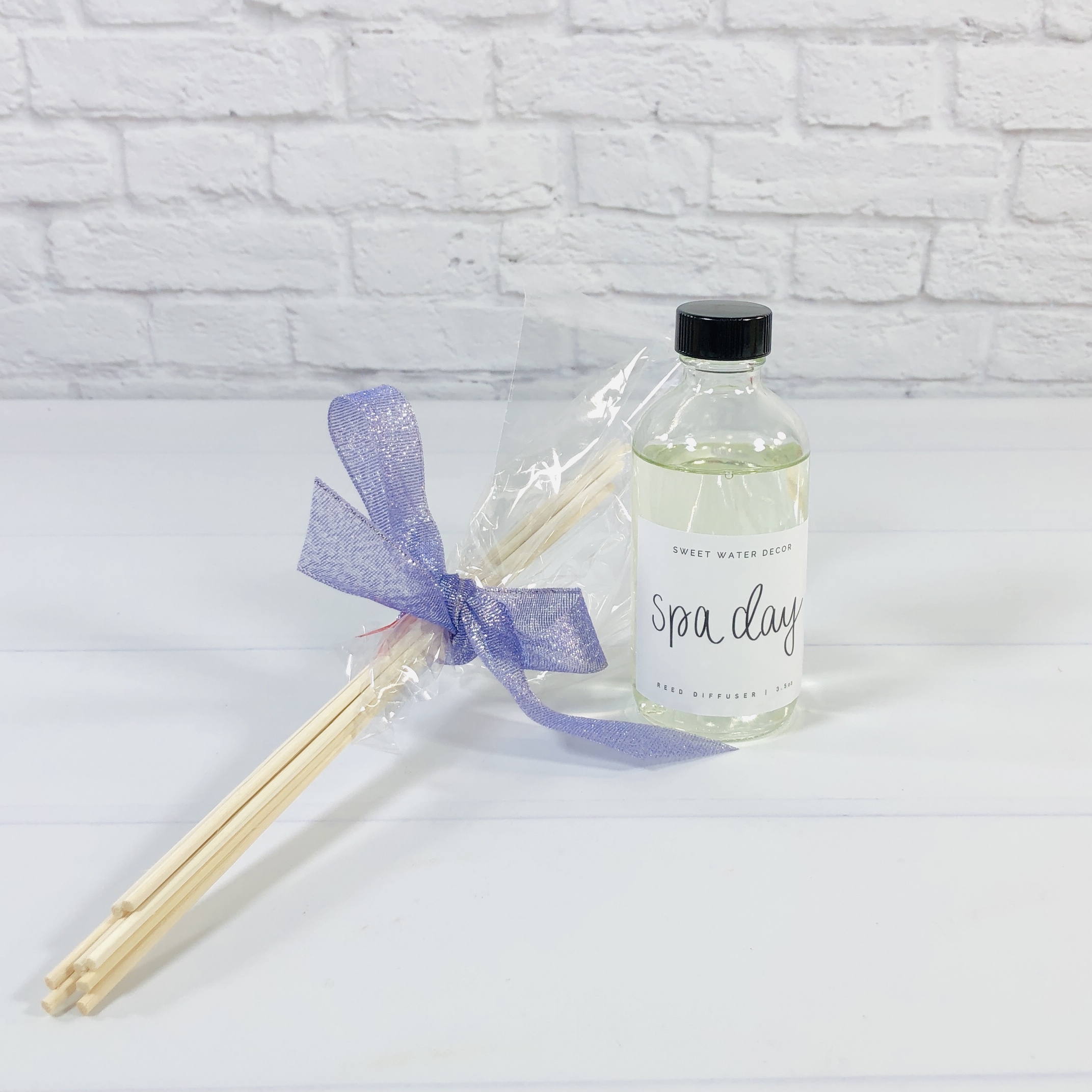 Sweet Water Decor Premium Reed Diffuser in Spa Day ($20) Some subscribers will receive a candle while others will receive a diffuser. Scents may vary for both items.
I just removed the reeds from their fancy wrapper and placed them into the jar. The scent travels up the reeds and diffuses into the air. You can refresh the scent by removing the reeds and flipping them over then reinserting in the bottle. I have placed this on my mantle and it is noticeable but not overly strong. I catch a whiff of it every time I pass by which is perfect for my needs. This scent has notes of sea salt, jasmine, and wood with a clean floral fragrance.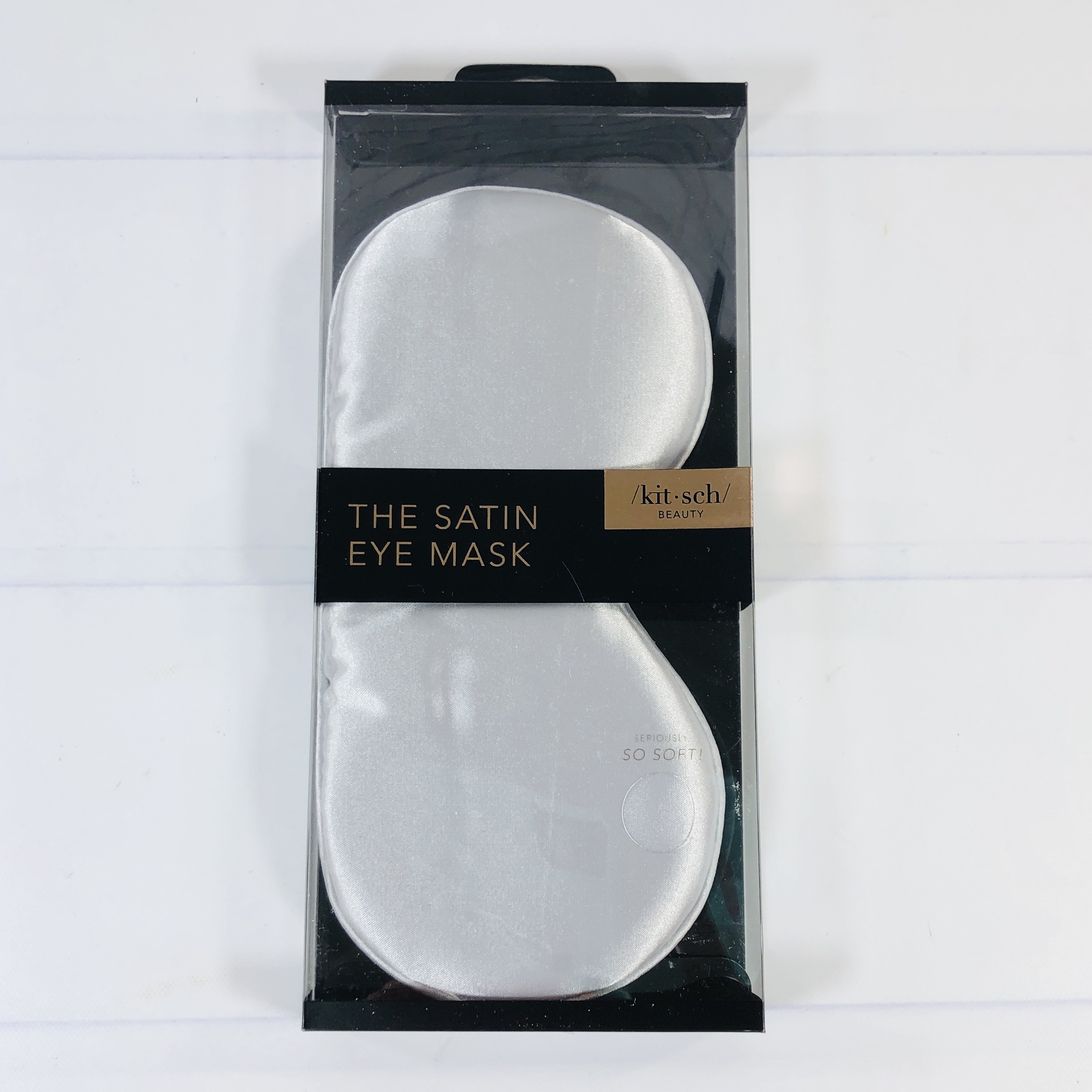 Kitsch Luxurious Satin Eye Mask ($16) Colors or patterns may vary but I received a silver sleep mask, which for some reason makes me feel like a movie star.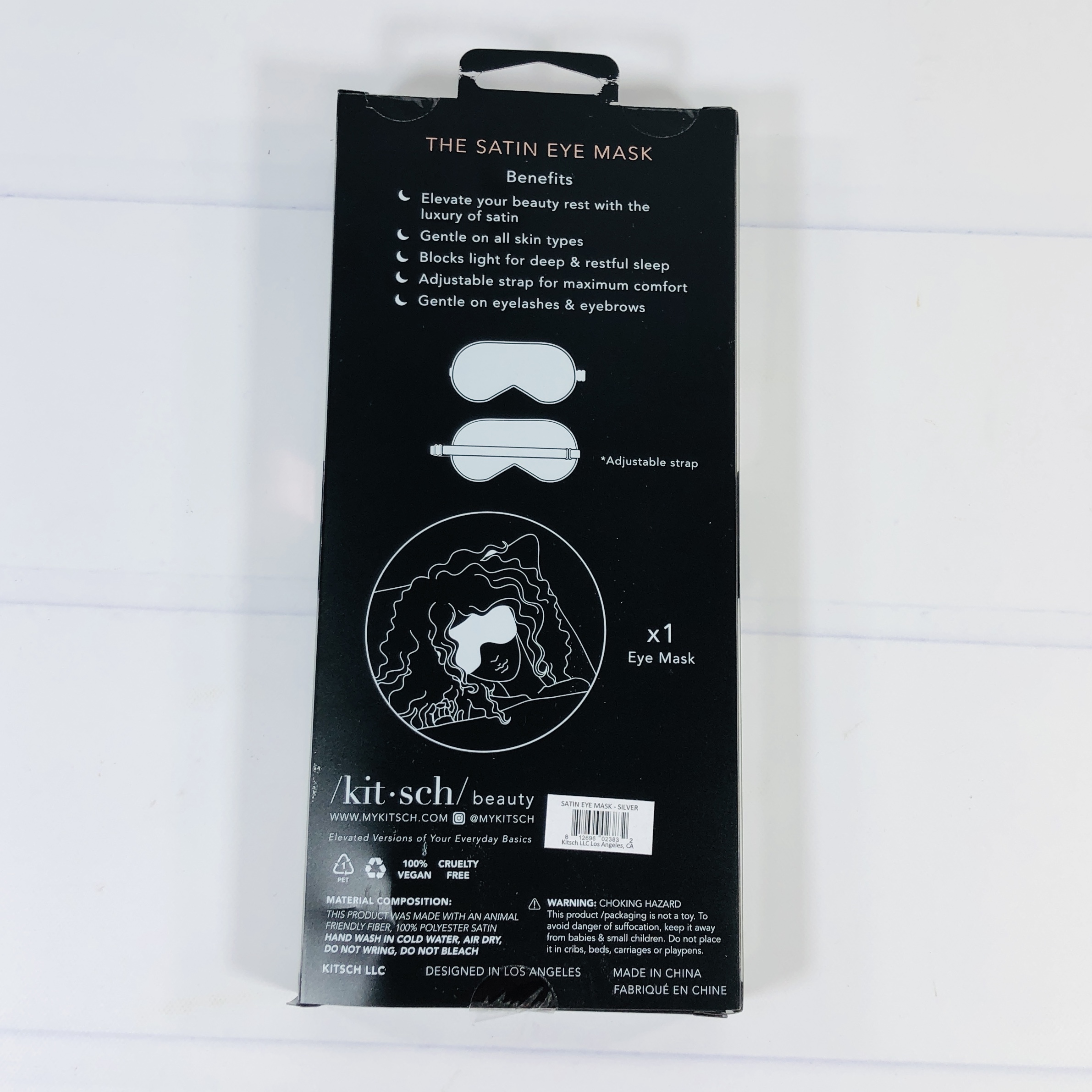 The mask is made of polyester satin and is soft on the skin. I have similar pillowcases.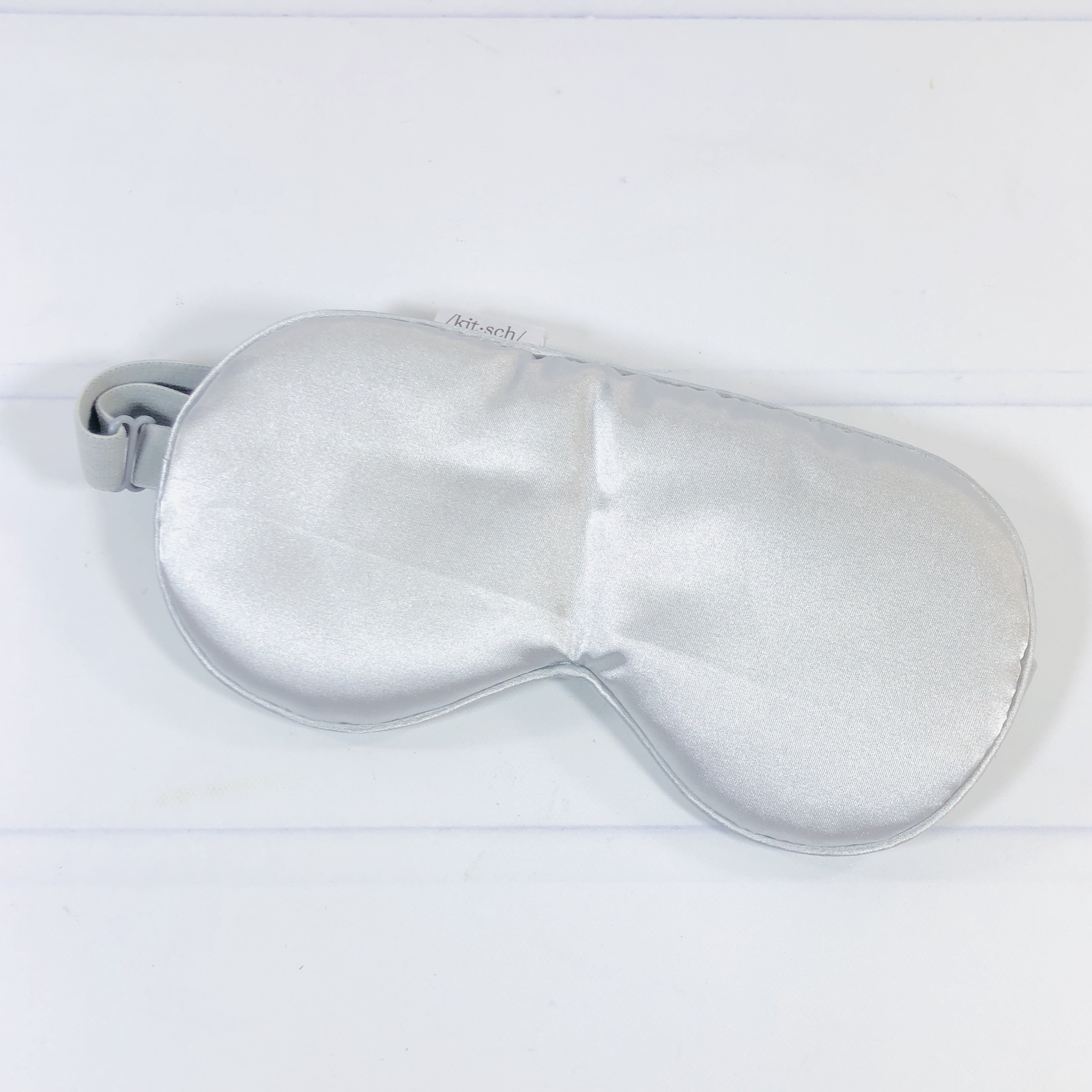 Here's the front. The inside is padded but not weighted, which is just the way I prefer it. However, it isn't cheaply made, it is satisfyingly stuffed.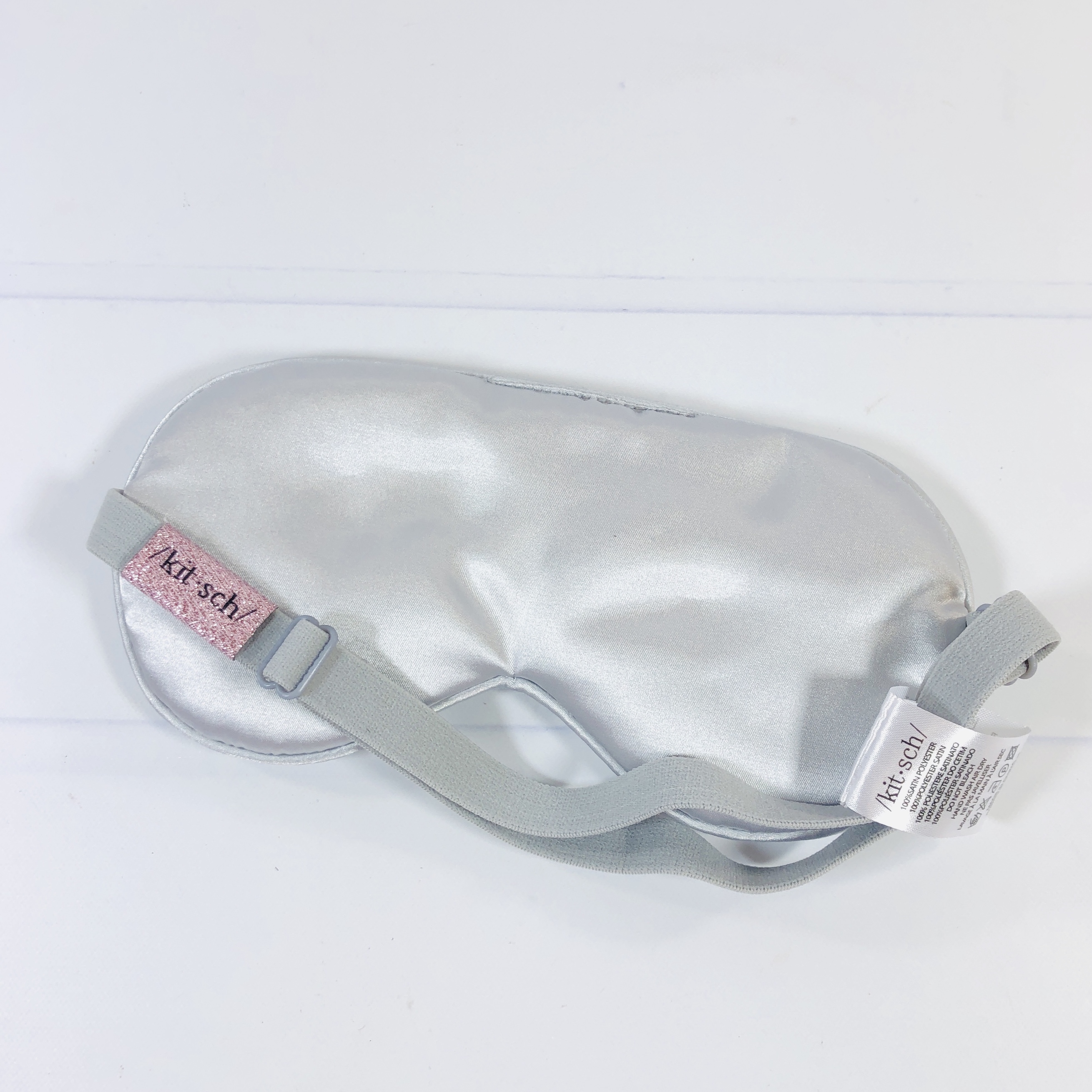 The back has an adjustable strap for comfort. I was really pleased with the mask!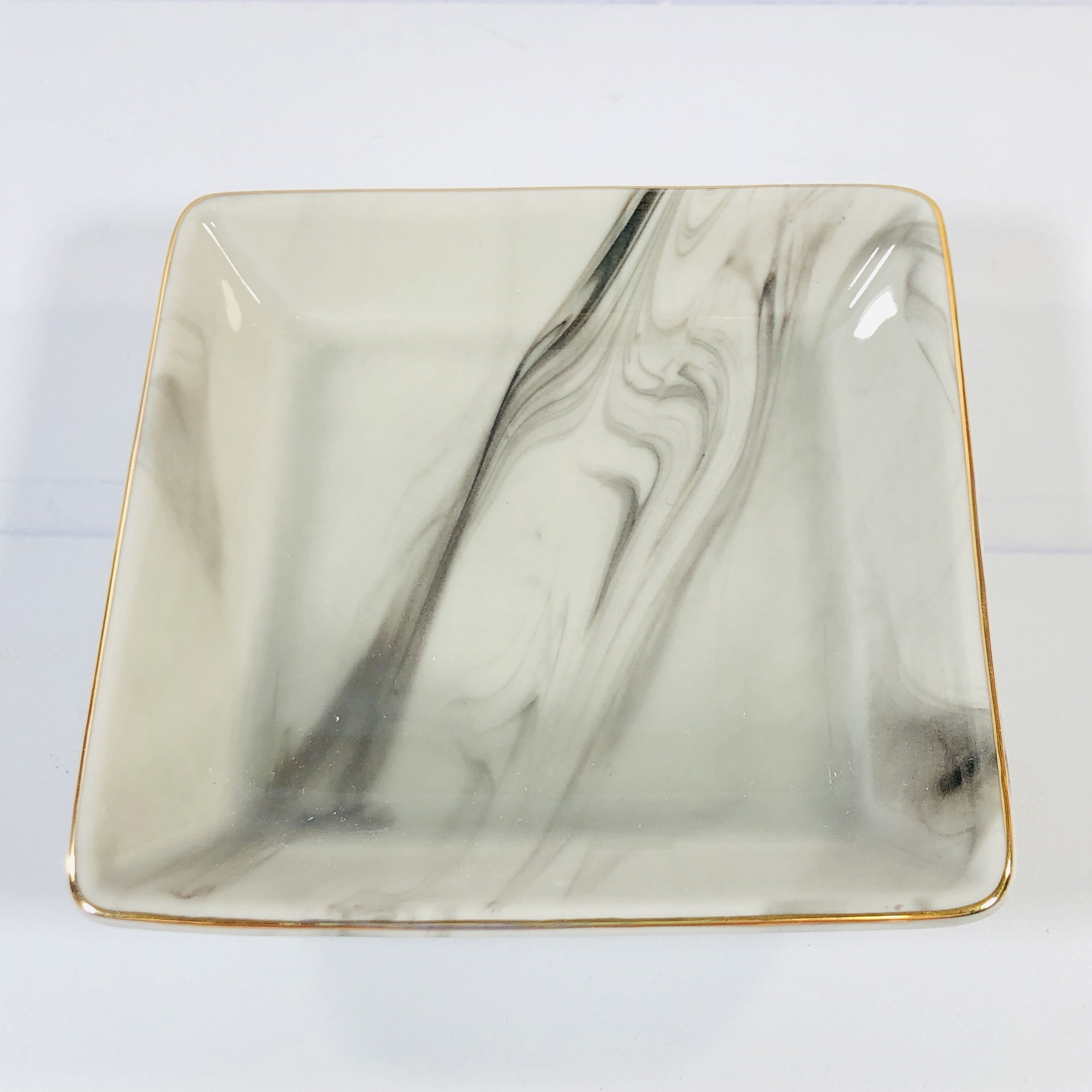 Sweet Water Decor Jewelry Dish ($5) What a cute little trinket dish! It has a grey marbled design and gold trim around the edge. This pretty little dish can hold jewelry or change or other little trinkets.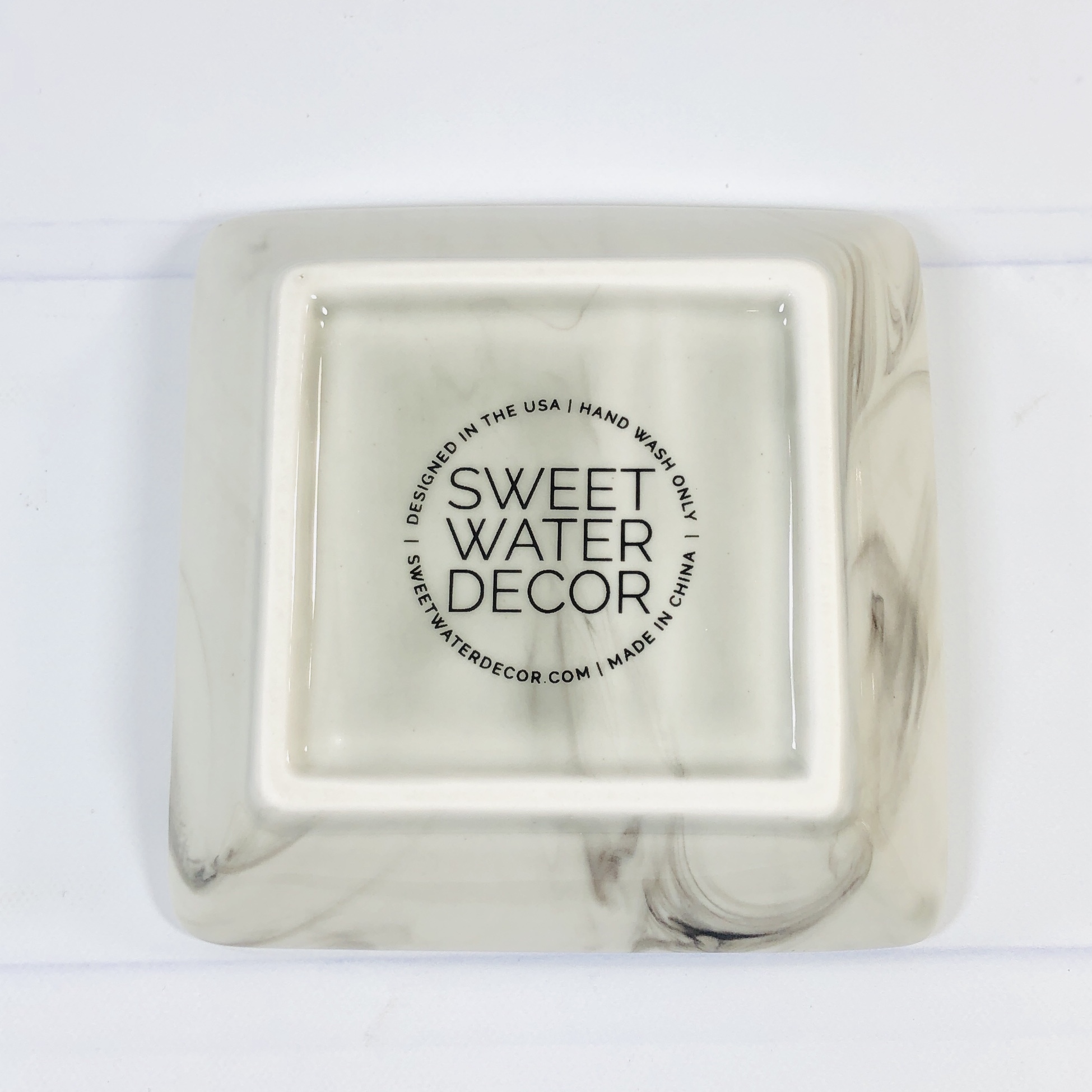 The dish is hand wash only. The dish measures 4.5″ x 4.5″ across the front.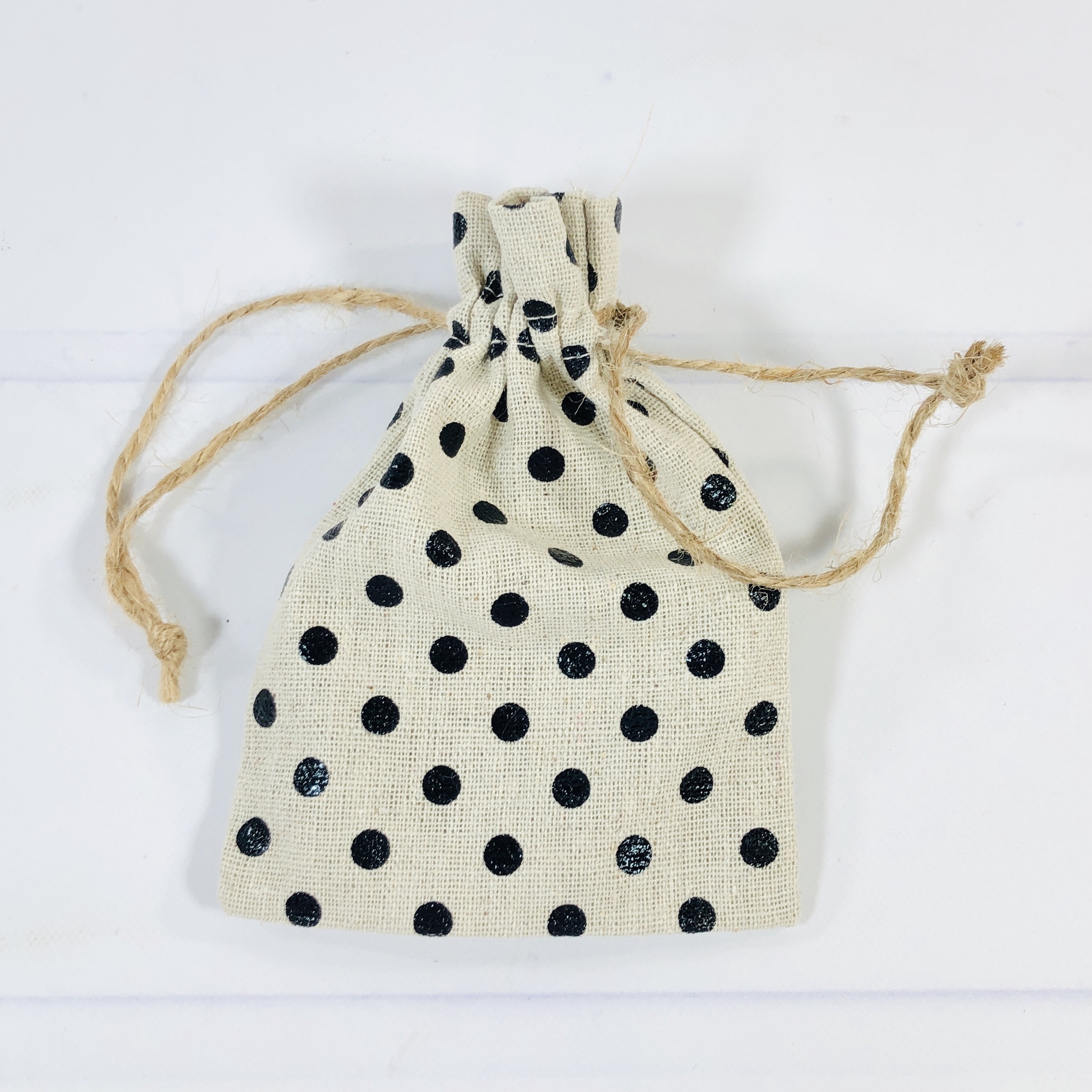 The next two items came in this reusable pouch.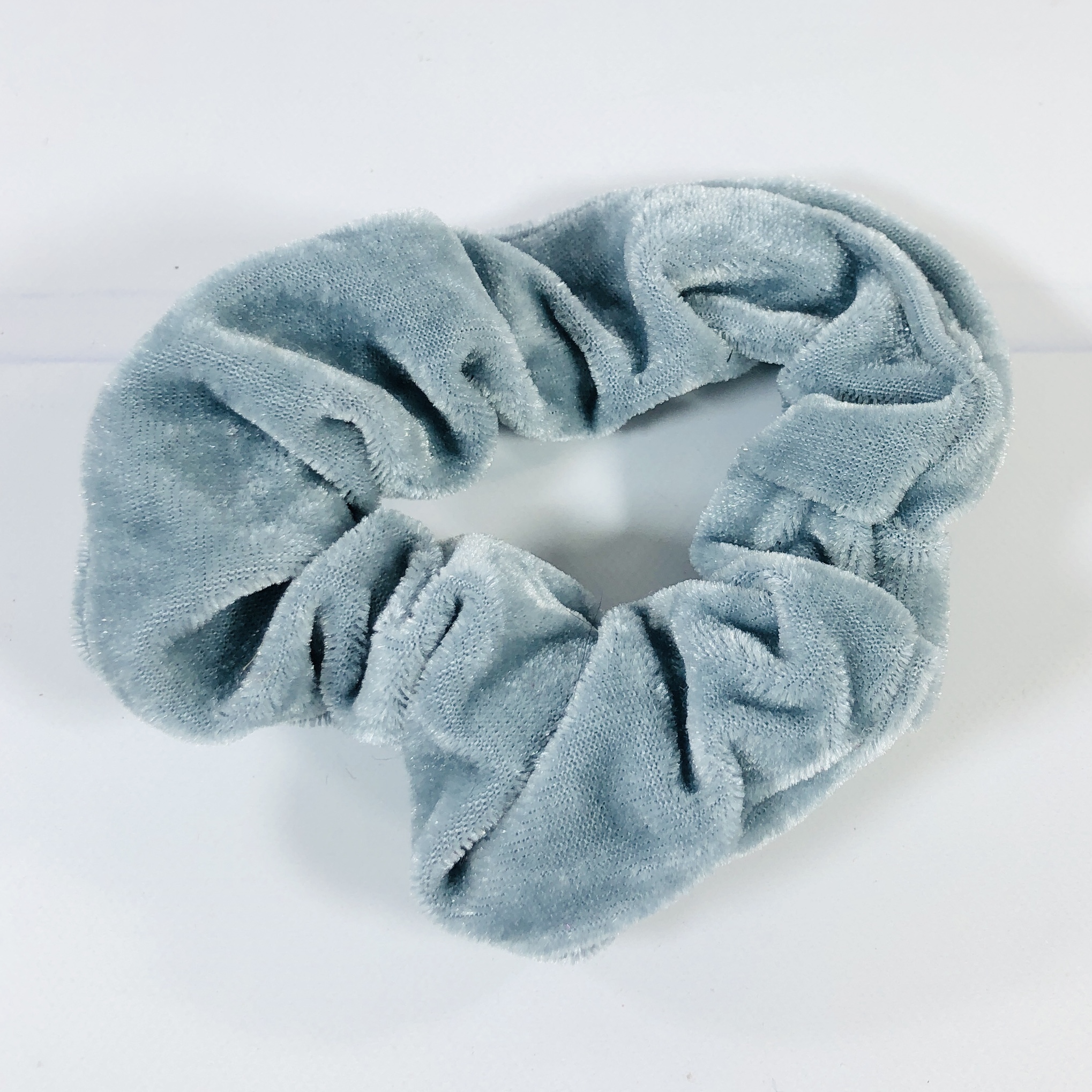 Saved By Grace Velvet Scrunchie ($4) A simple velvet scrunchie was inside the pouch, and according to the card some subscribers might receive a satin scrunchie. I received the hair accessory in grey.
Rock Creek Soaps Lemon Berry Lip Balm ($4.50) was also in the pouch.
The ingredients include avocado oil, beeswax, shea butter, cocoa butter, castor oil, and flavor. This item isn't vegan since it has beeswax.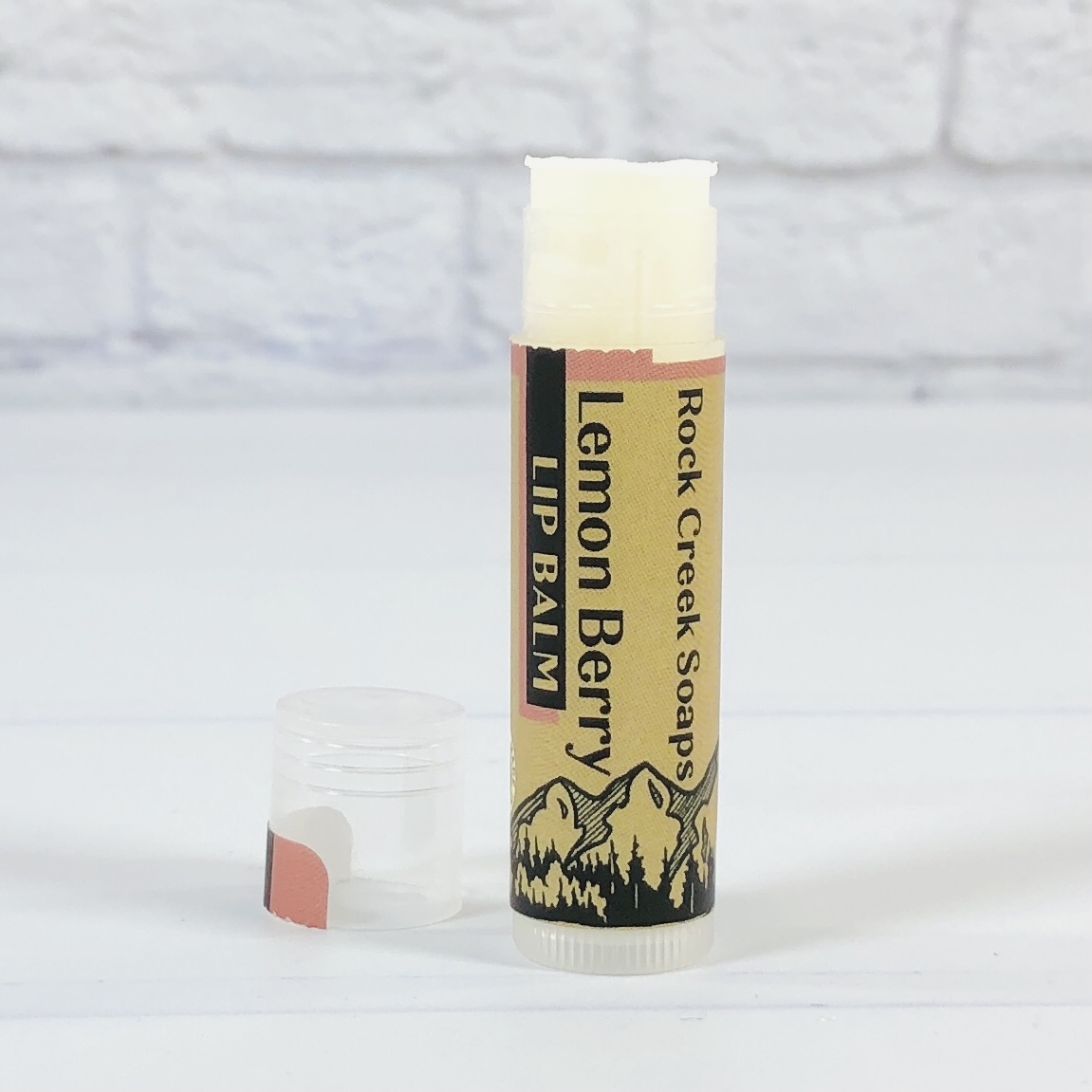 It went on super smoothly and left my lips soft, moist, and with a lovely lemon berry flavor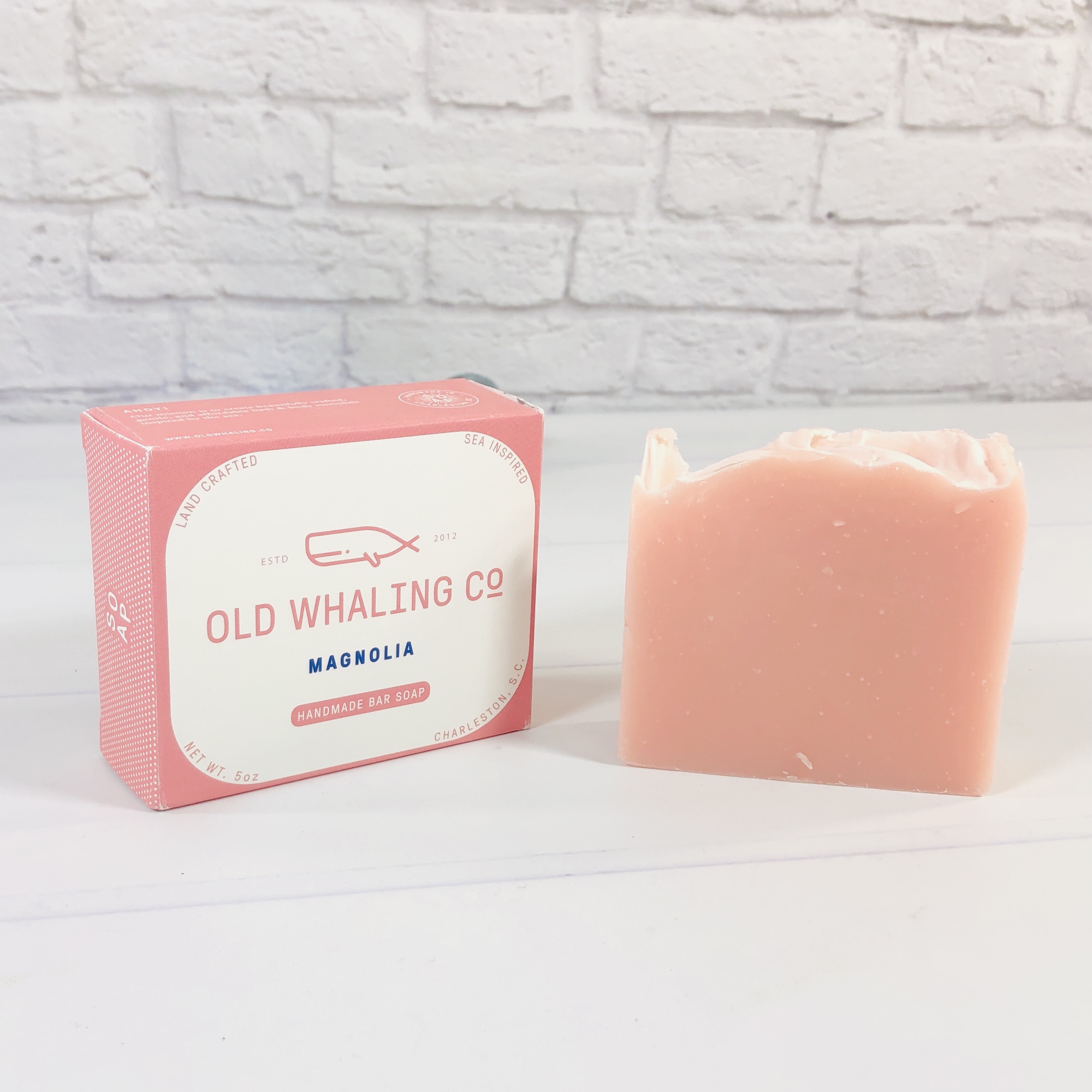 Old Whaling Co Magnolia Handmade Bar Soap ($7) I've received products from this brand in the past and they are always in wonderful, unique scents. According to the brand's website, Magnolia is "a bold floral scent that is reminiscent of spring in Charleston" and while I've never visited that city (which is where this company is based) I am led to believe it smells floral and powdery, a classic combination.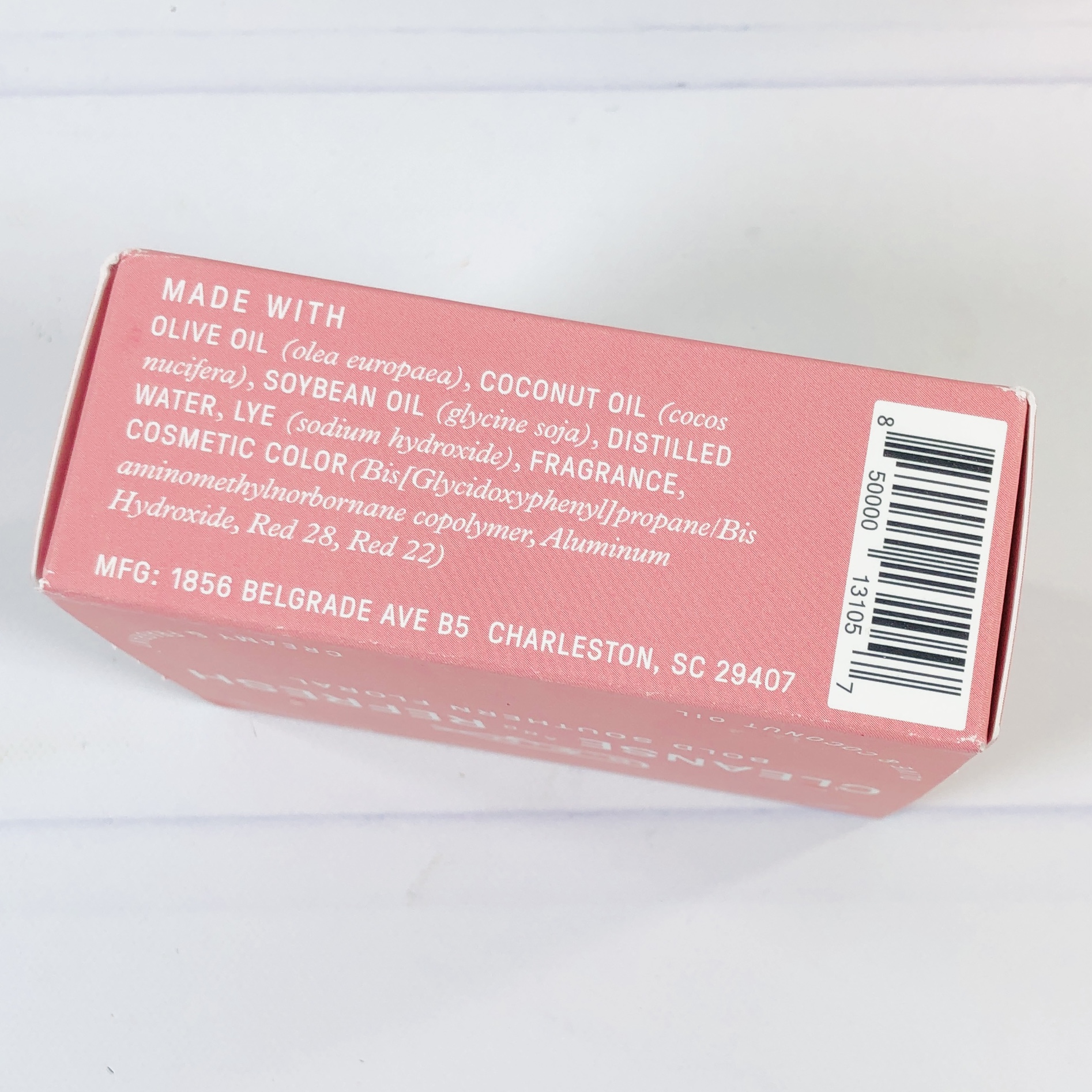 Here are the ingredients!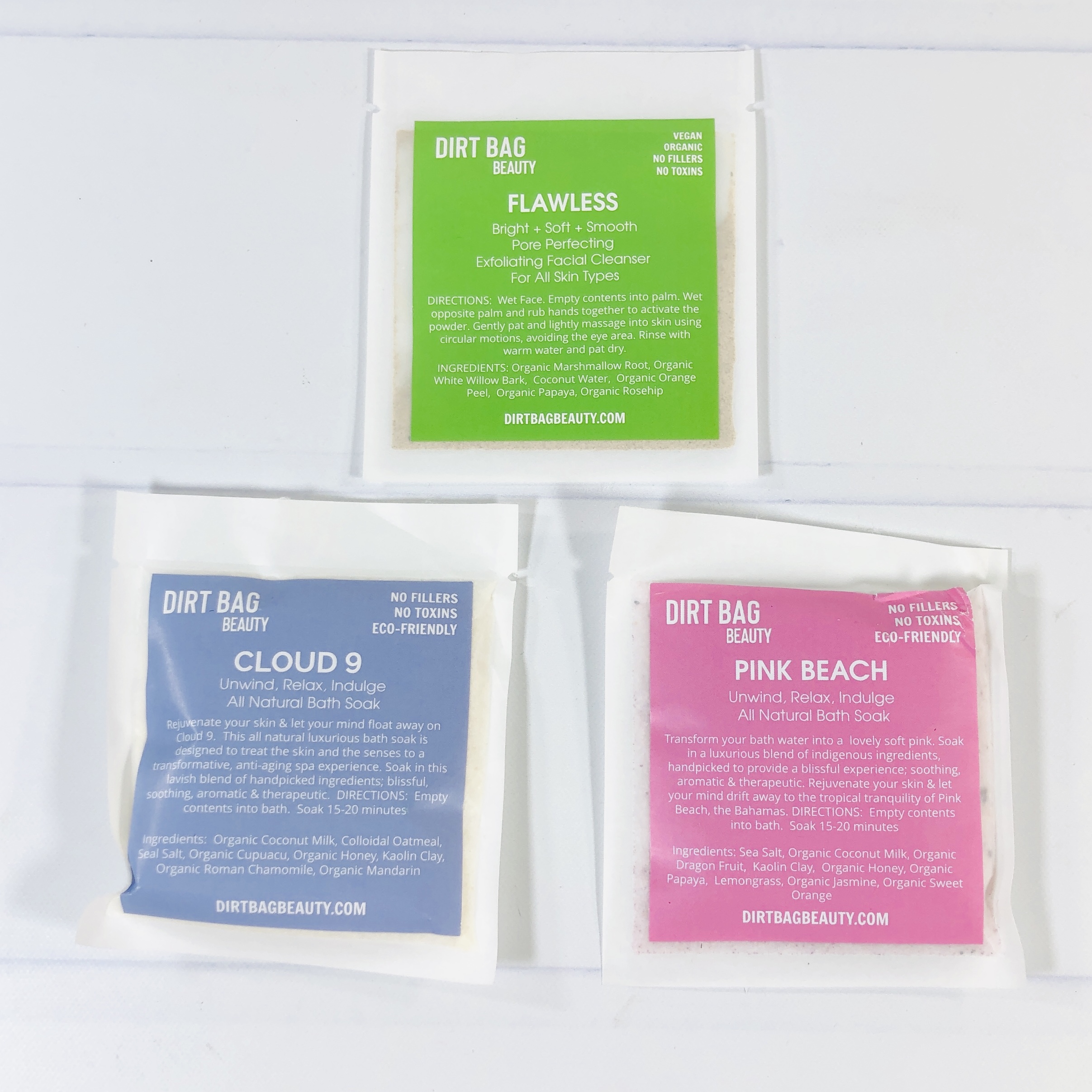 Dirt Bag Beauty Vegan Skincare Goodies ($3.50 each) I received three products from this company: a face scrub (top) and two bath soaks. The bath soaks have sea salt, coconut milk, clay, and plant ingredients to sooth skin and whisk you away to a far, far place for 15-20 minutes. The scrub is supposed to perfect those pores by providing a gentle exfoliation with natural ingredients. What a cute assortment!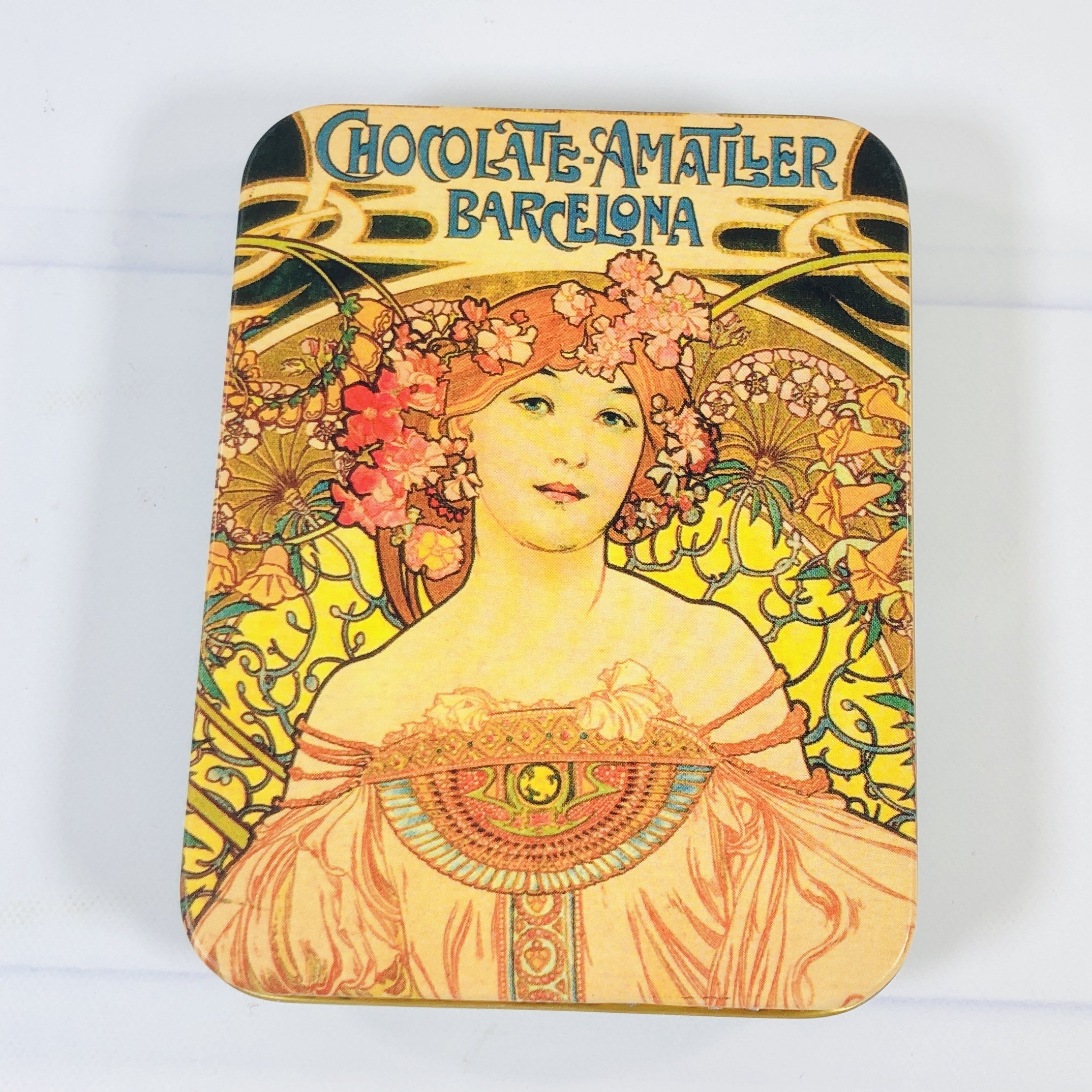 Olo & Co Sumptuous Chocolate Leaves in Vintage Tin ($4.25 value? Must buy by the case and they are sold out) I wish I could tell you where to buy more of this candy but was unable to find it online. The art deco case is lovely. I found a similar item in Europe here.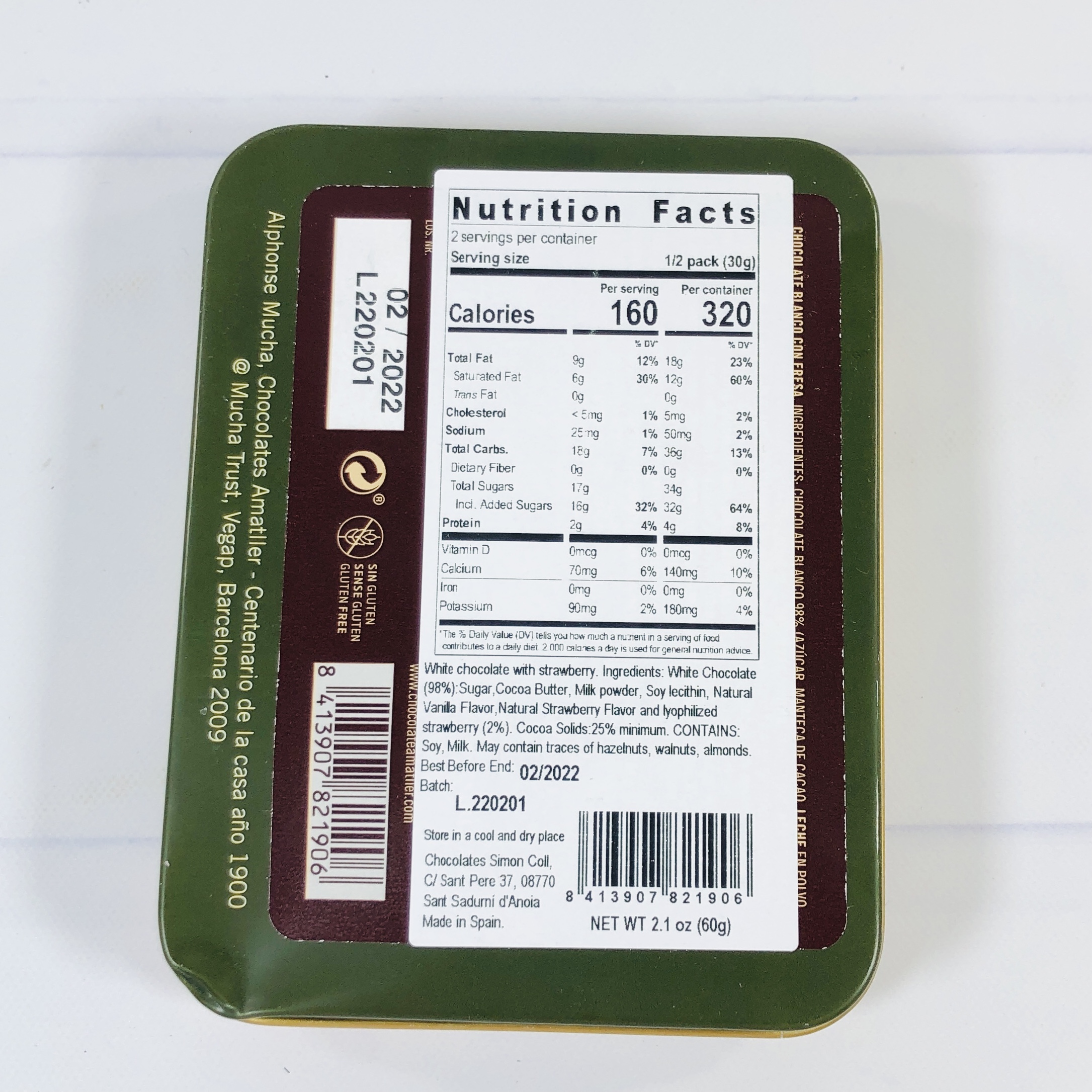 Ingredients were on the back.
There was an insert that was sealed inside the tin. The tin is reusable.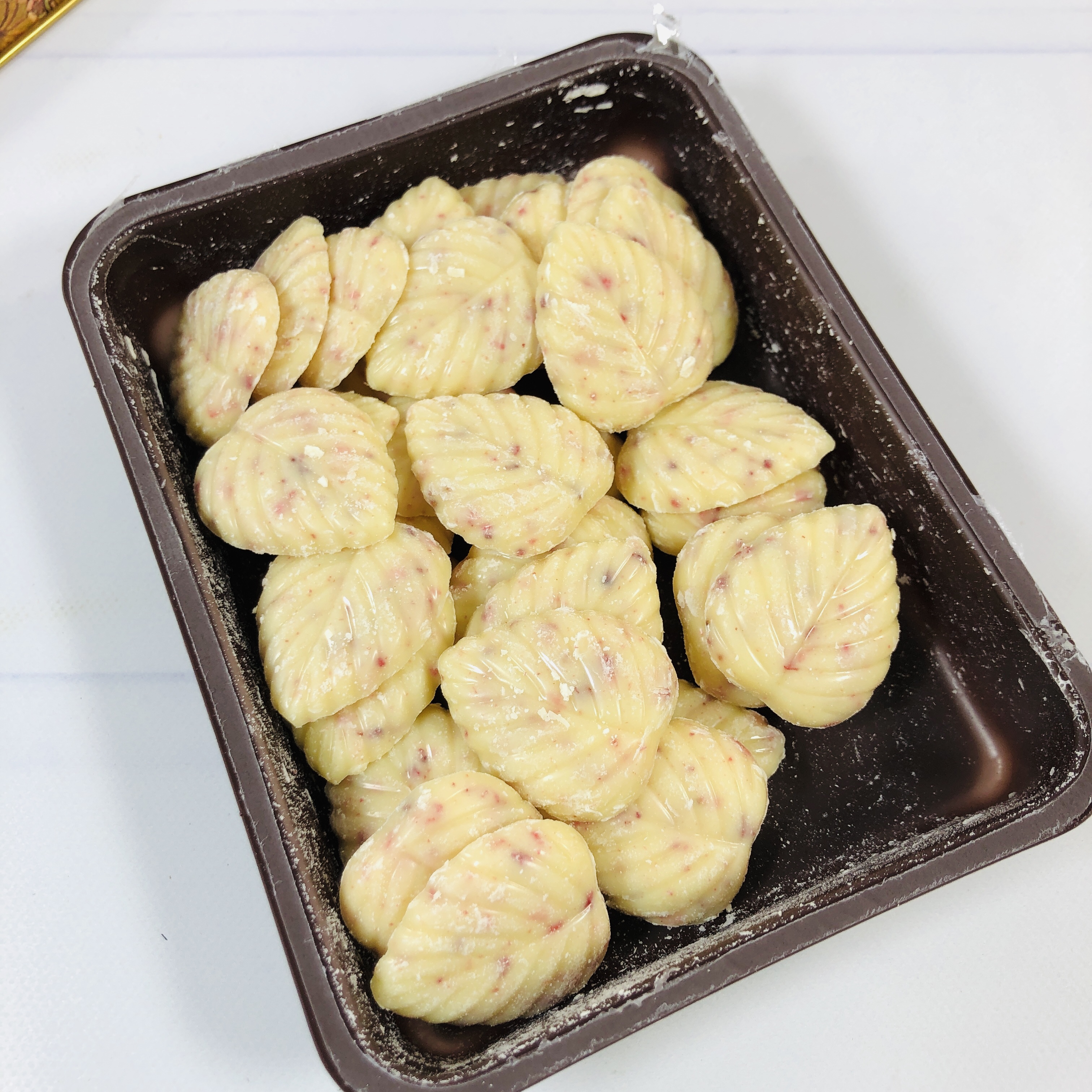 White chocolate with freeze dried strawberries are shaped like little leaves and it's absolutely adorable, not to mention super tasty. I would place one on my tongue and just enjoyed it as it melted. Sheer bliss.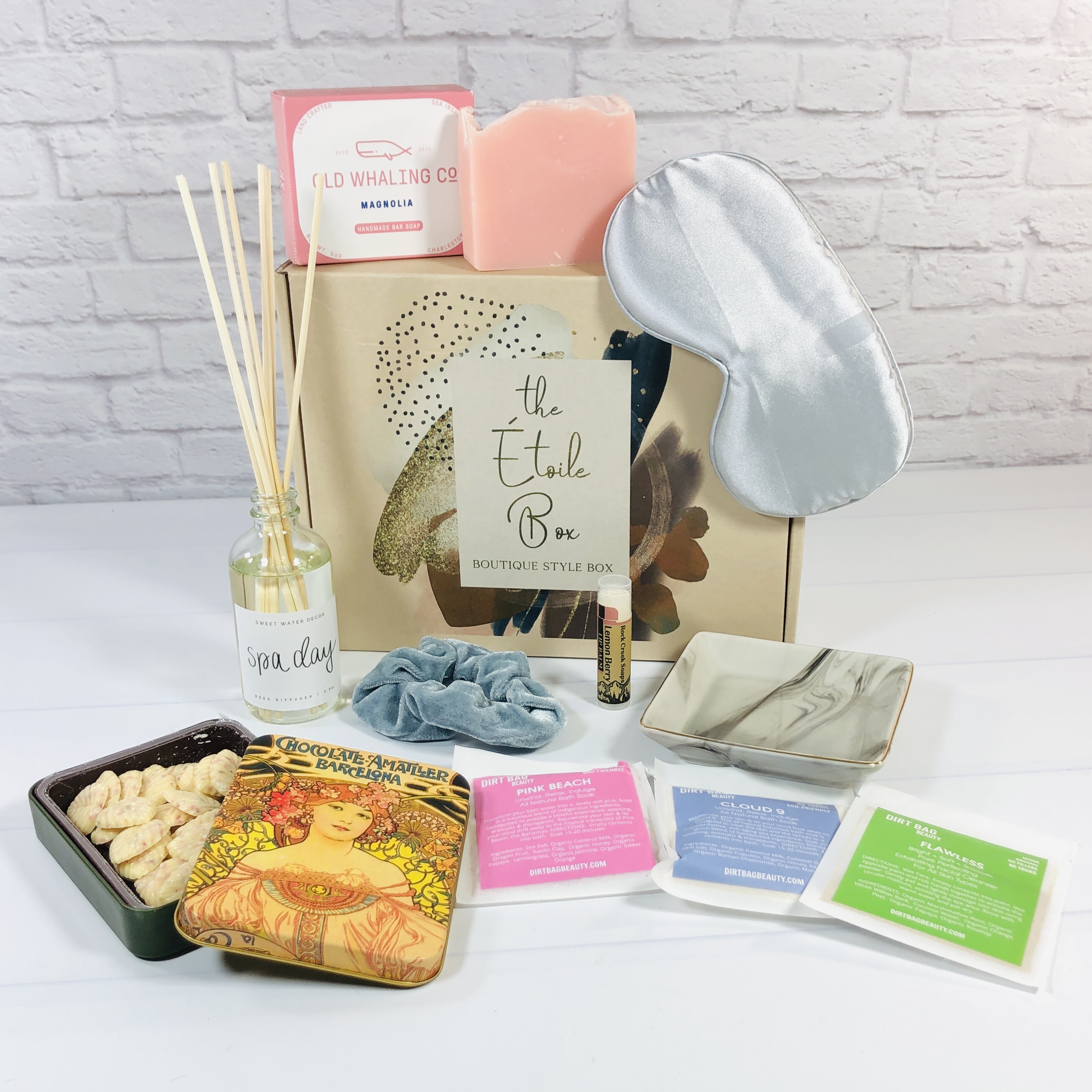 I was totally thrilled with my January Étoile Box! The items I received looked just like the types of goodies I might find while perusing a fancy gift shop. The products were a feast for the senses, with a focus on sight, smell, and taste. Even the tin the chocolates came in was adorable plus as a bonus it is reusable. The eye mask is one of the nicer ones I've ever received and the skincare items are clean and vegan. The lip balm and scrunchie are fancy takes on everyday items. The soap and diffuser smell amazing and the trinket dish is perfect for holding tchotchkes. Overall I was well pleased and the value even exceeded the price of the box with a total of at least $71.25! It's rare that I adore every item in a box but this was a cute box of well made pieces and I would have been pleased with any of the variations.
What do you think of this box?