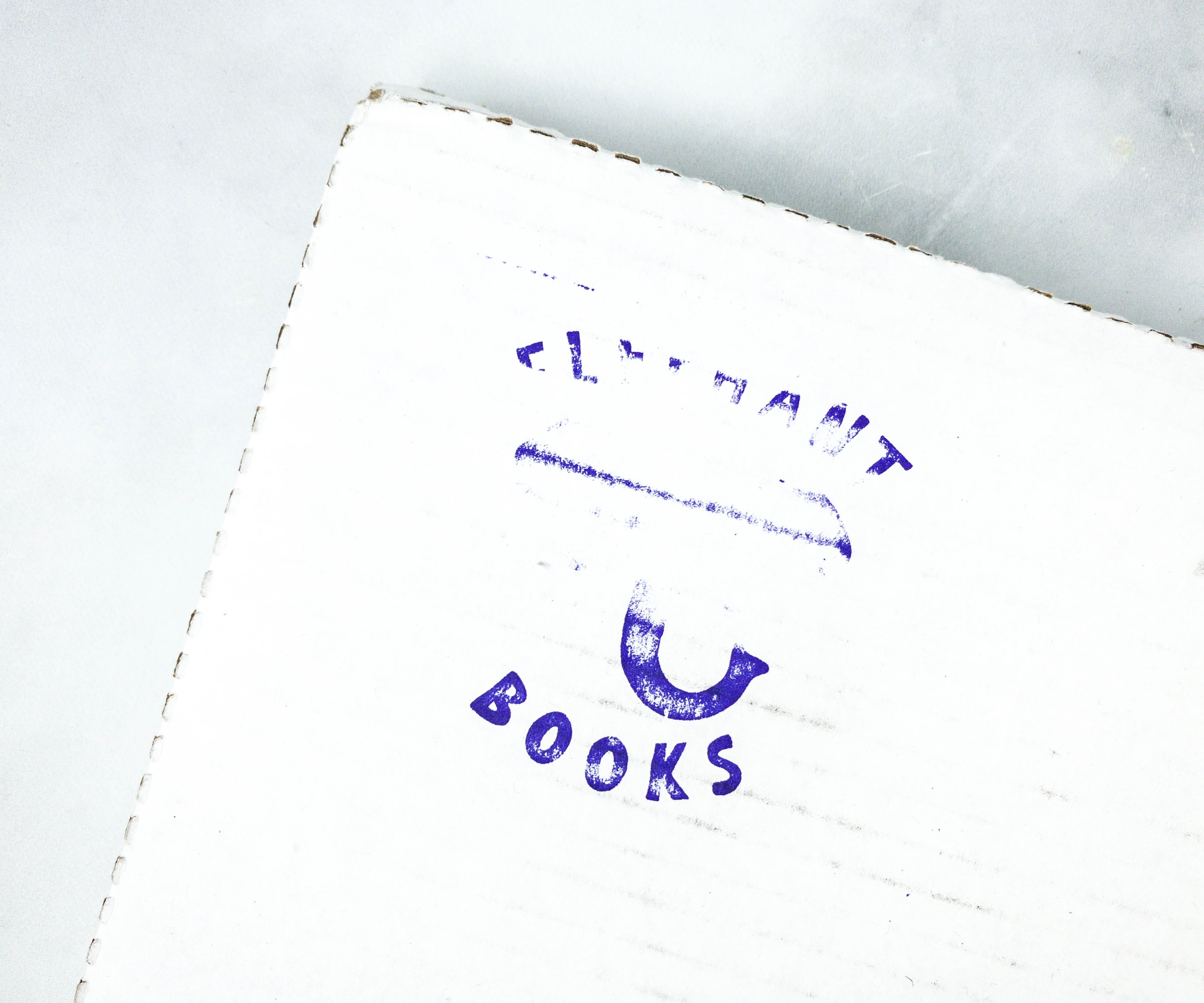 Elephant Books is a monthly book club subscription for kids that delivers brand new, hardcover children's books to your door monthly. Each package will contain 2-3 recently published hardcover children's books, and sometimes they also throw in a few extras to enhance the kids' reading experience. They currently offer two kinds of subscriptions: the Picture Book Package ($17.99 + shipping) and the Board Book Package ($17.99 + shipping).
This is the review of the Picture Book Package.
DEAL: Get 20% off your first box! Use coupon code HELLO.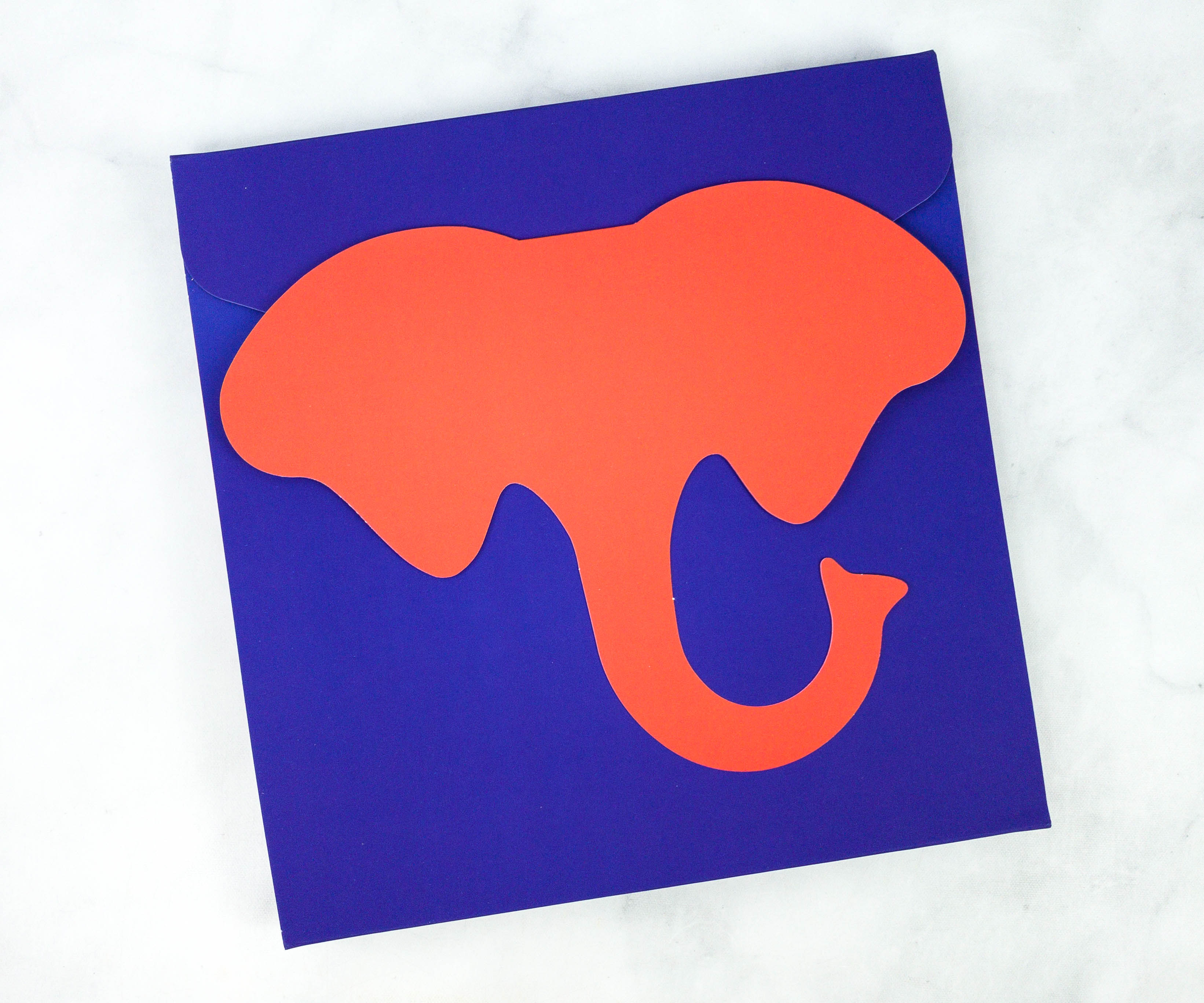 Elephant Books has pretty fold-open packaging!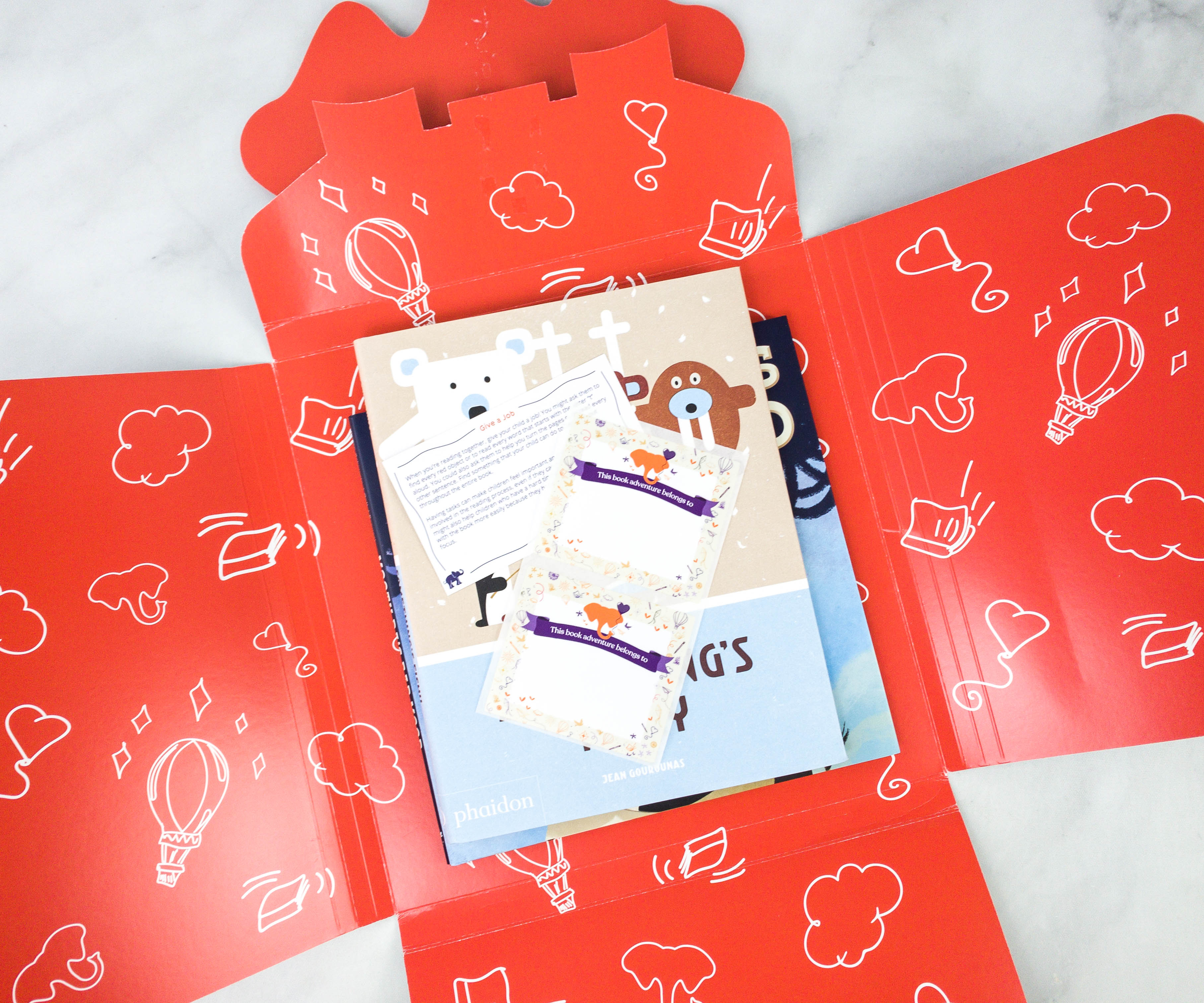 It has four flaps, and it's more like an envelope than a box and contains all your surprises!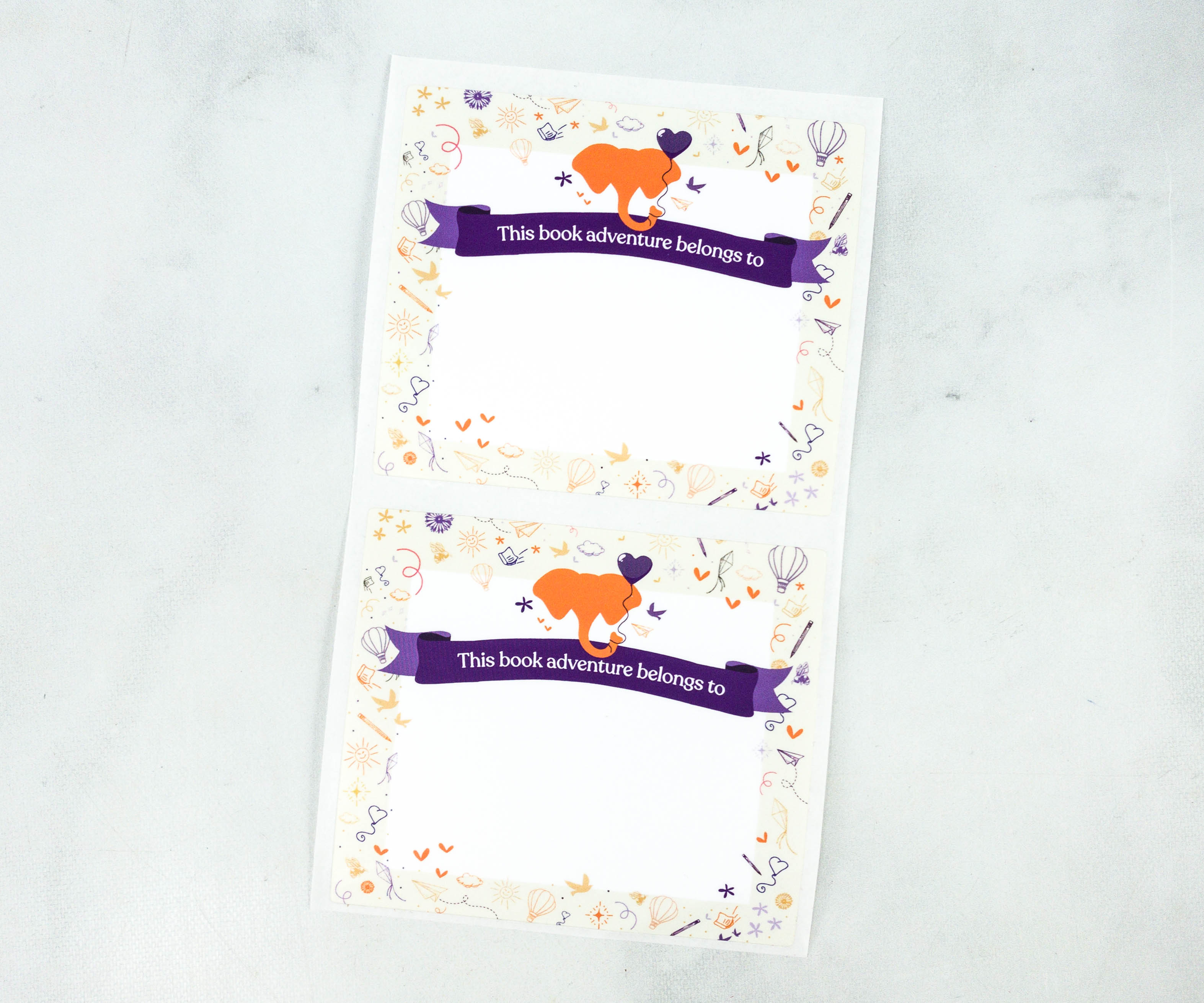 Also included are three sticker tags for books, where kids can write their names.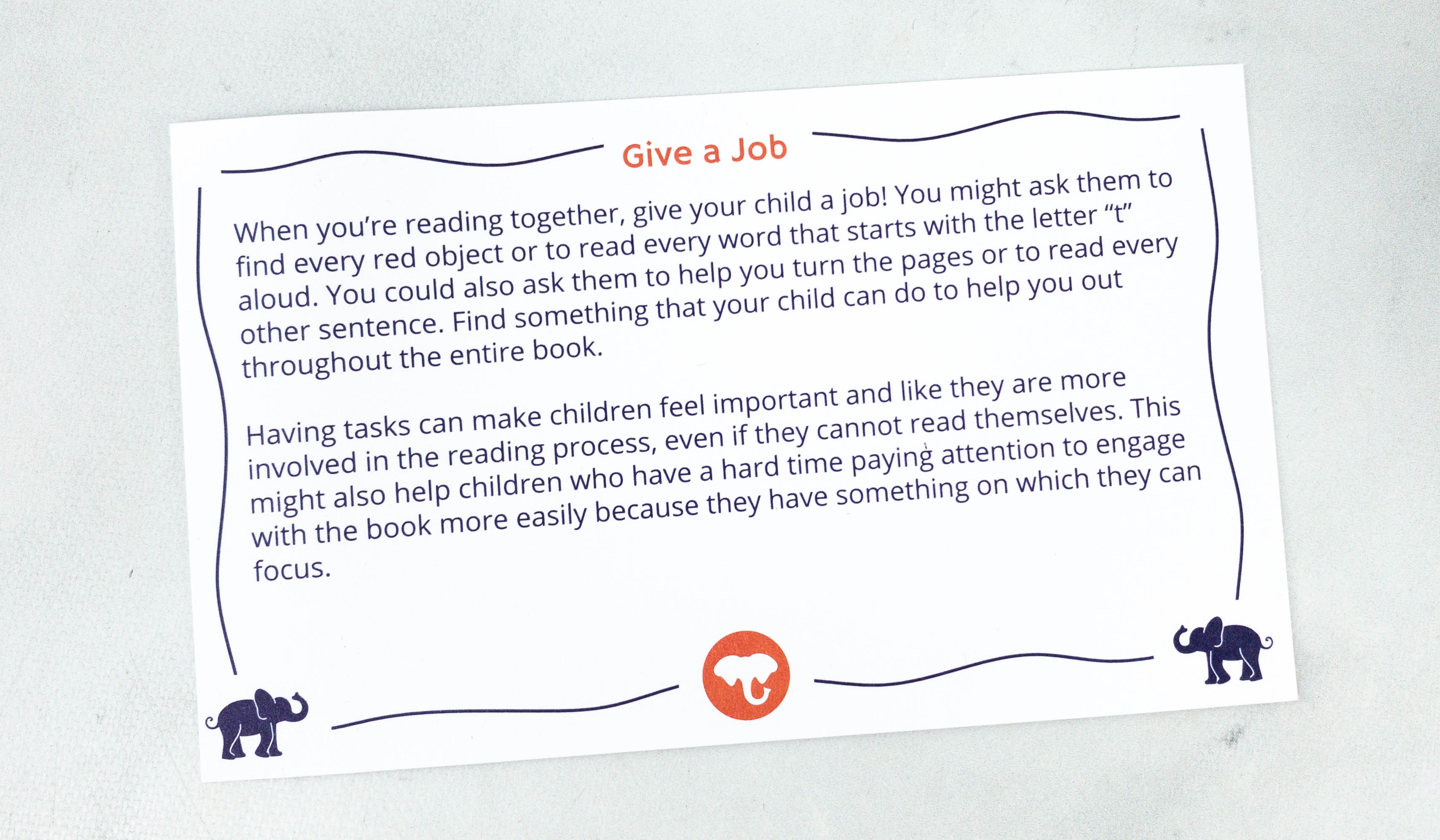 Another card discusses how to make reading more fun and interactive for kids.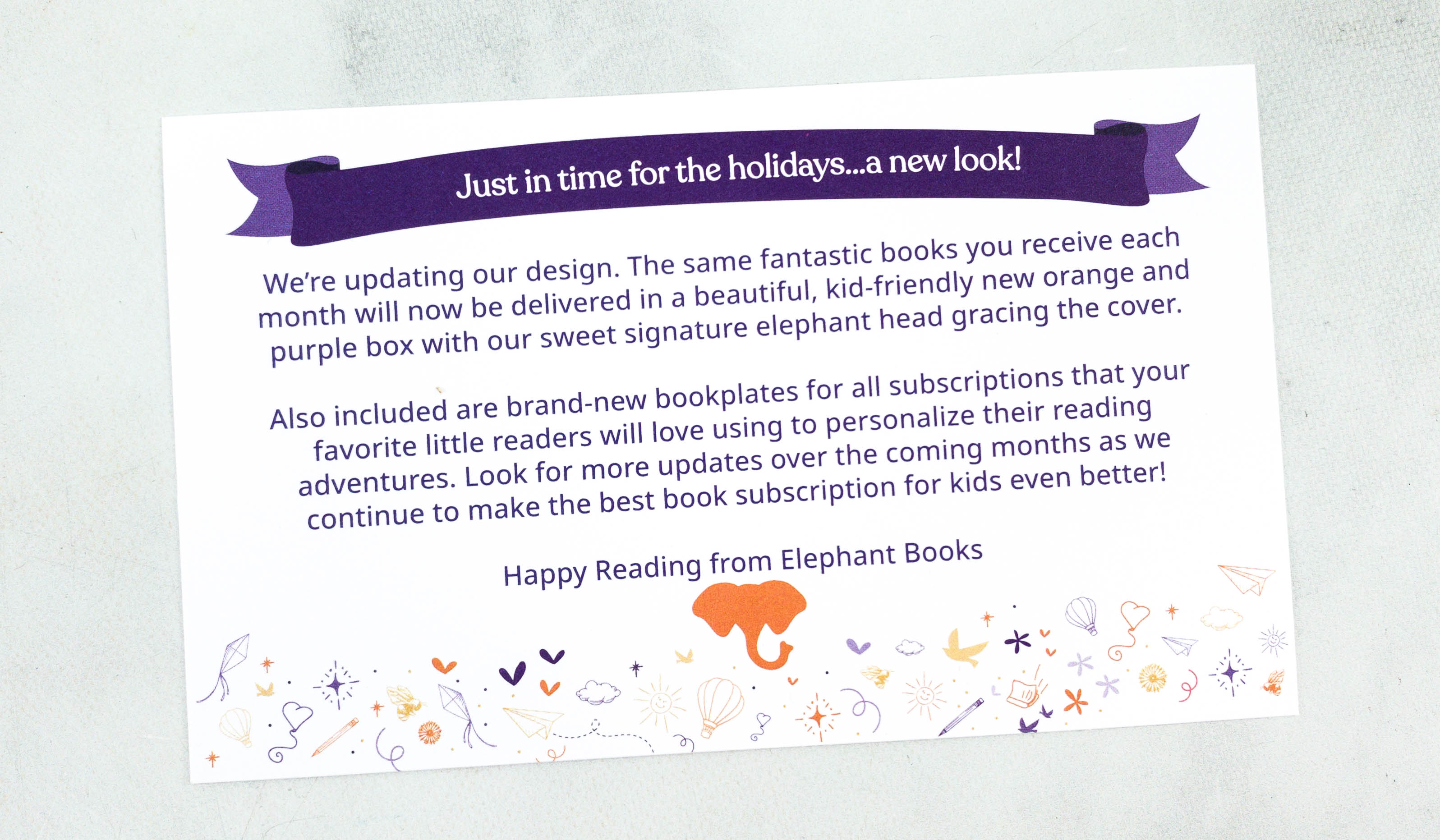 Another card explains the changes in the packaging!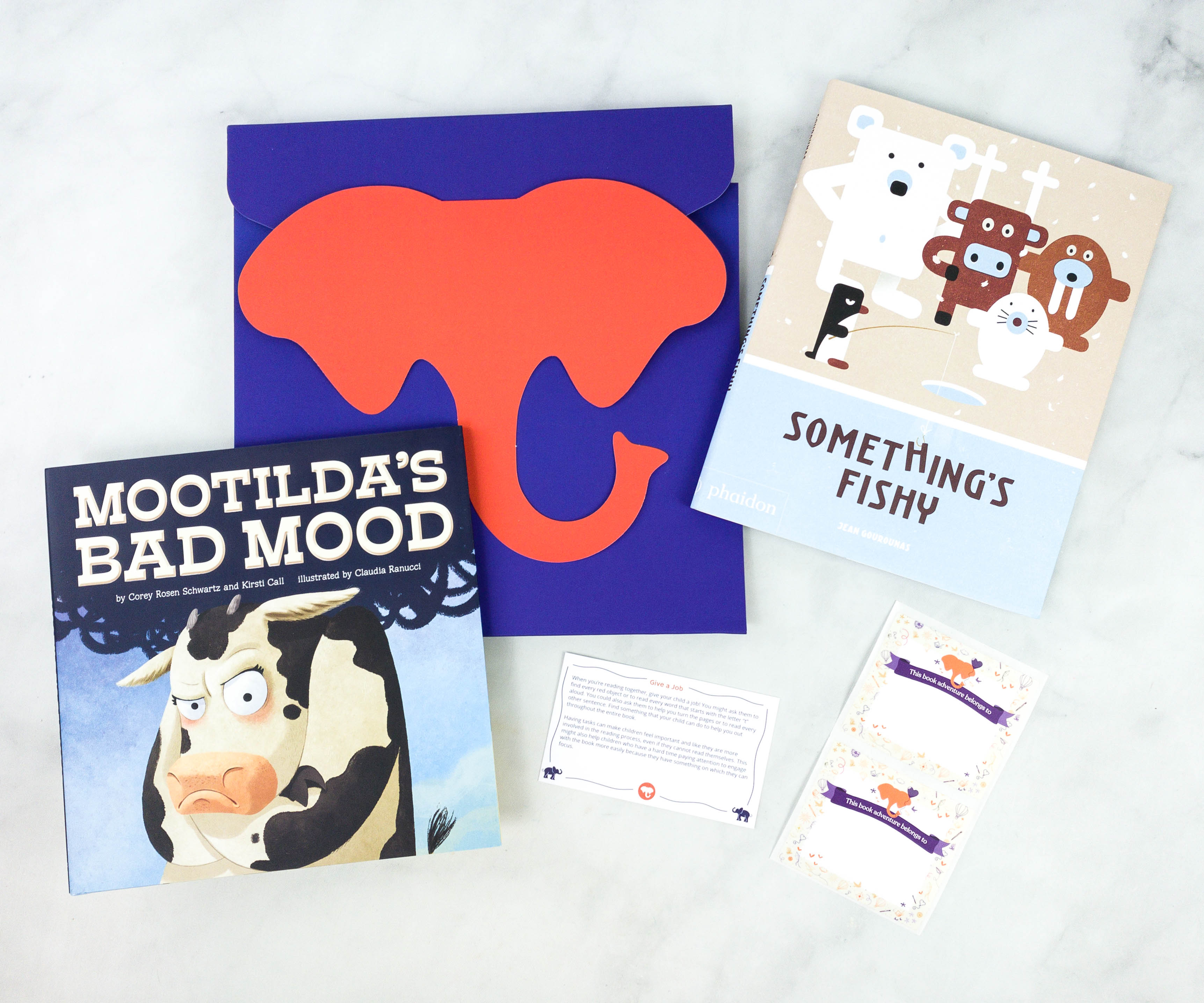 Everything in my box!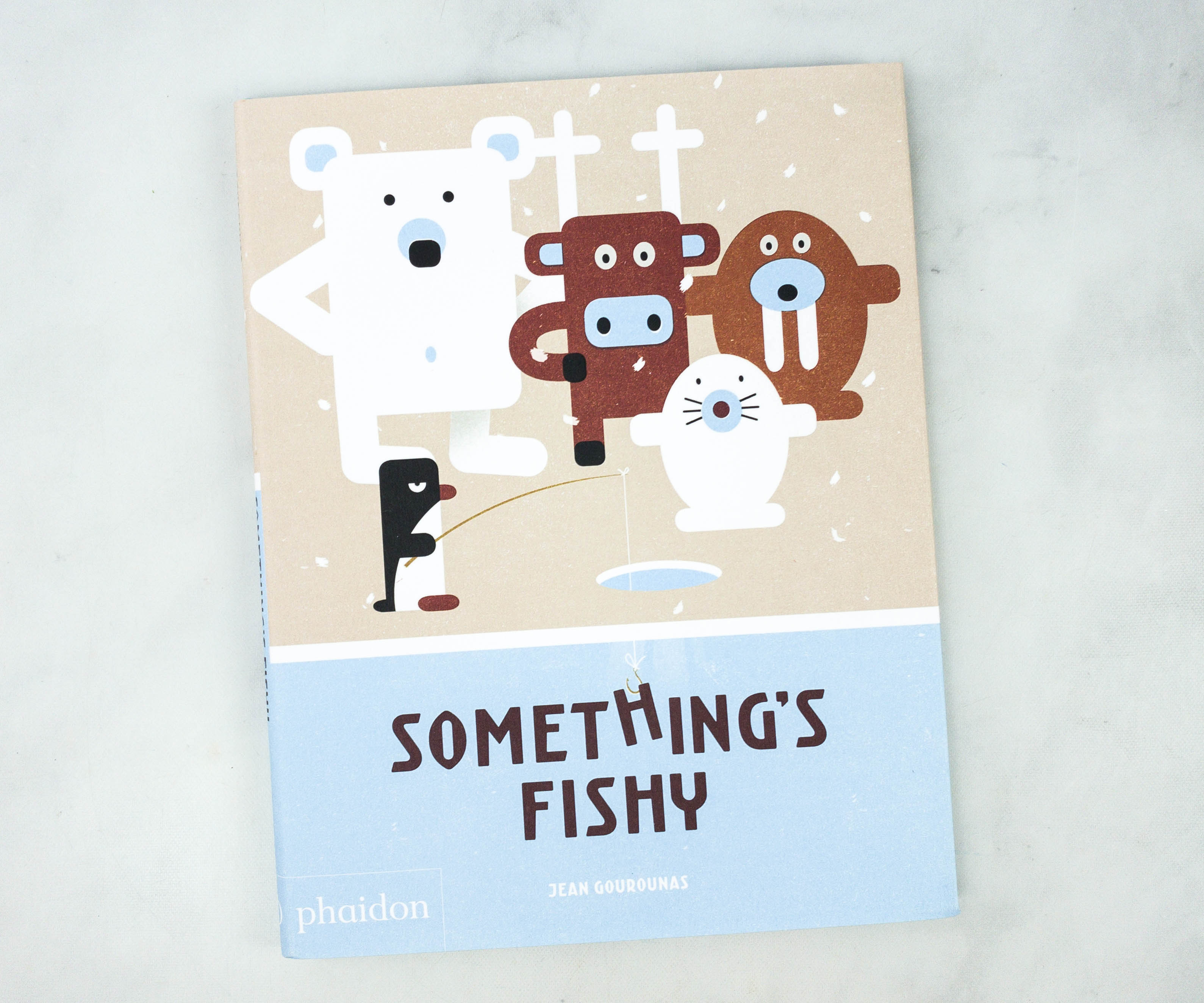 Something's Fishy by Jean Gourounas ($16.95)
This ice fishing mystery features a grumpy penguin, a troupe of curious onlookers, and a surprise ending!

An ice fishing penguin grows increasingly aggravated as his line fails to attract fish, but his activity attracts a cast of curiously chatty polar characters. Hilariously expressive animals and their repetitive questions dramatically accumulate until finally, in the climactic finale, the penguin hears something under the water, and everyone silences for the big reveal. A fast-paced and entertaining read-aloud that provides ample opportunity for character voices and multiple punchlines. Children will wager predictions throughout, and crack up at the clever and comical ending!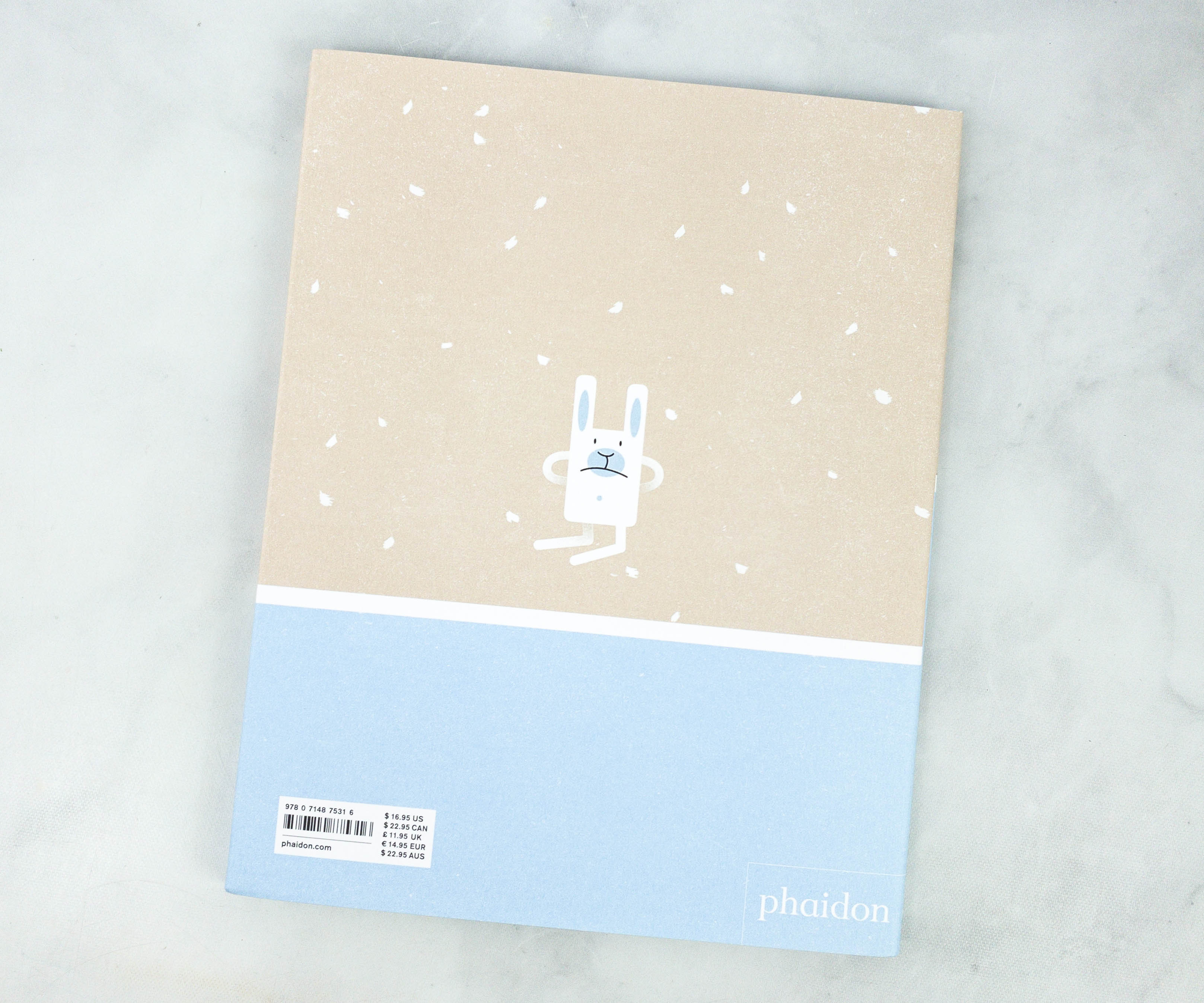 This book made such a fun holiday read for my kids!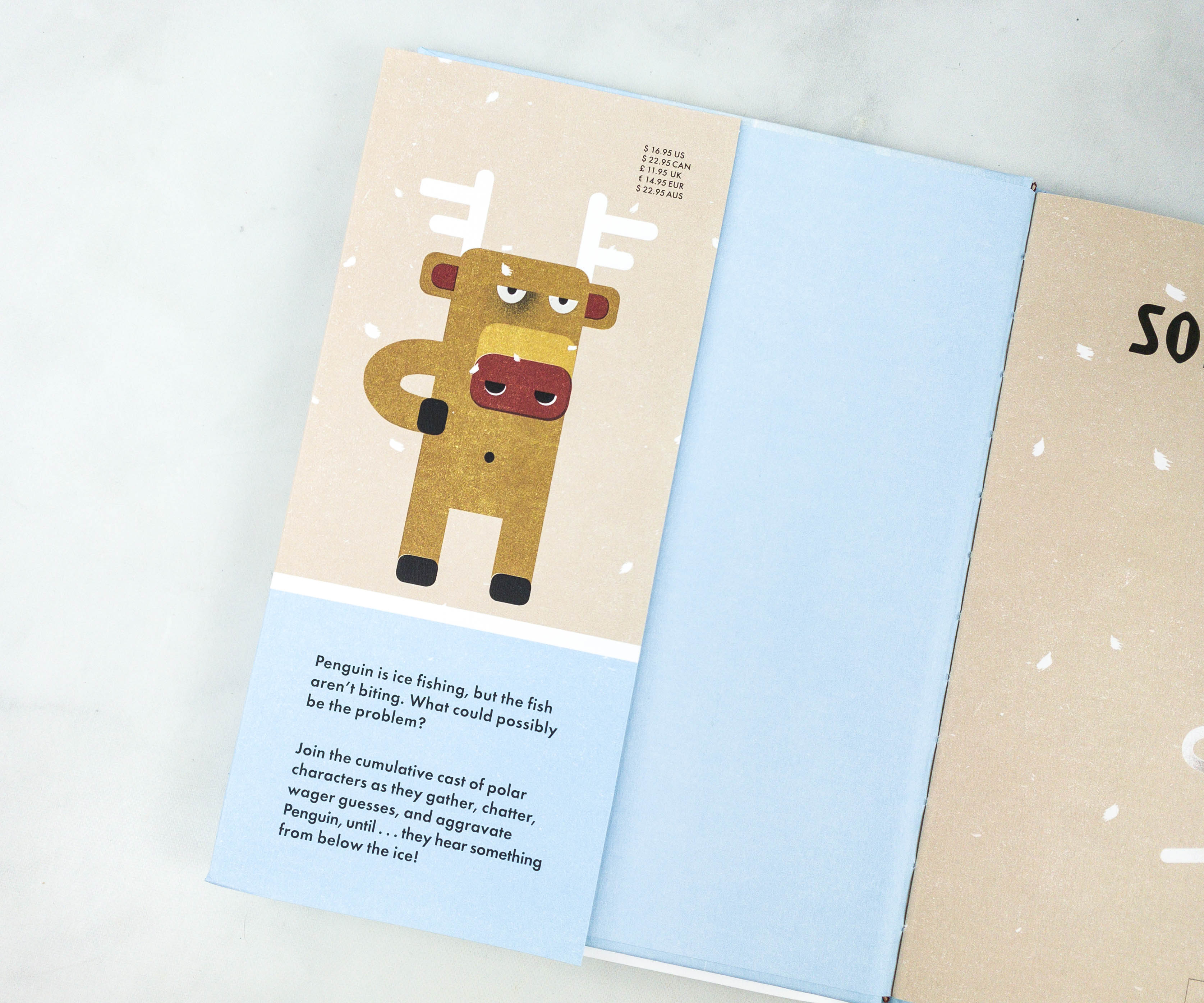 The animal characters include a penguin, hare, walrus, seal, musk ox, and polar bear!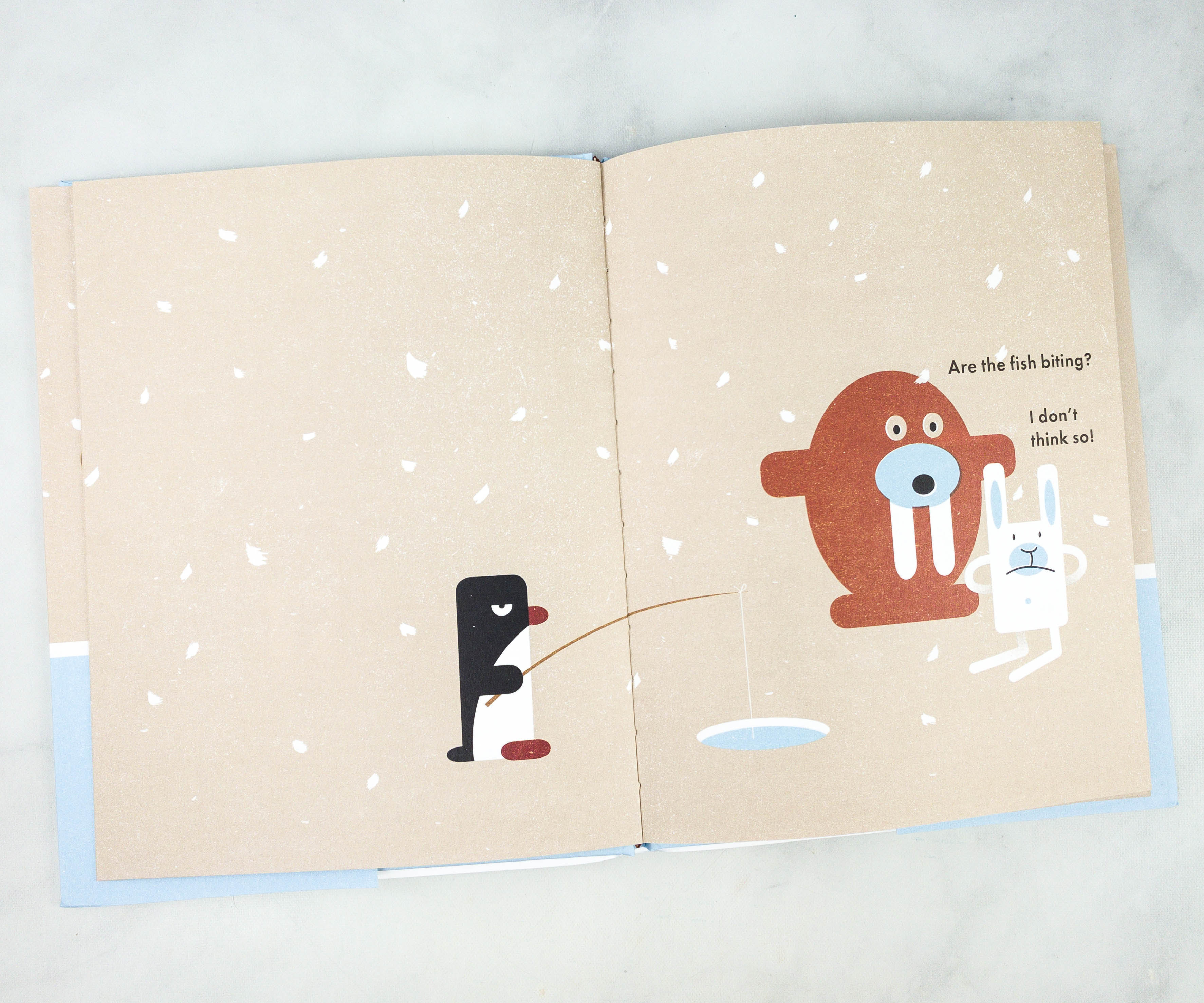 My kids loved the stylized animal illustrations and the entertaining story!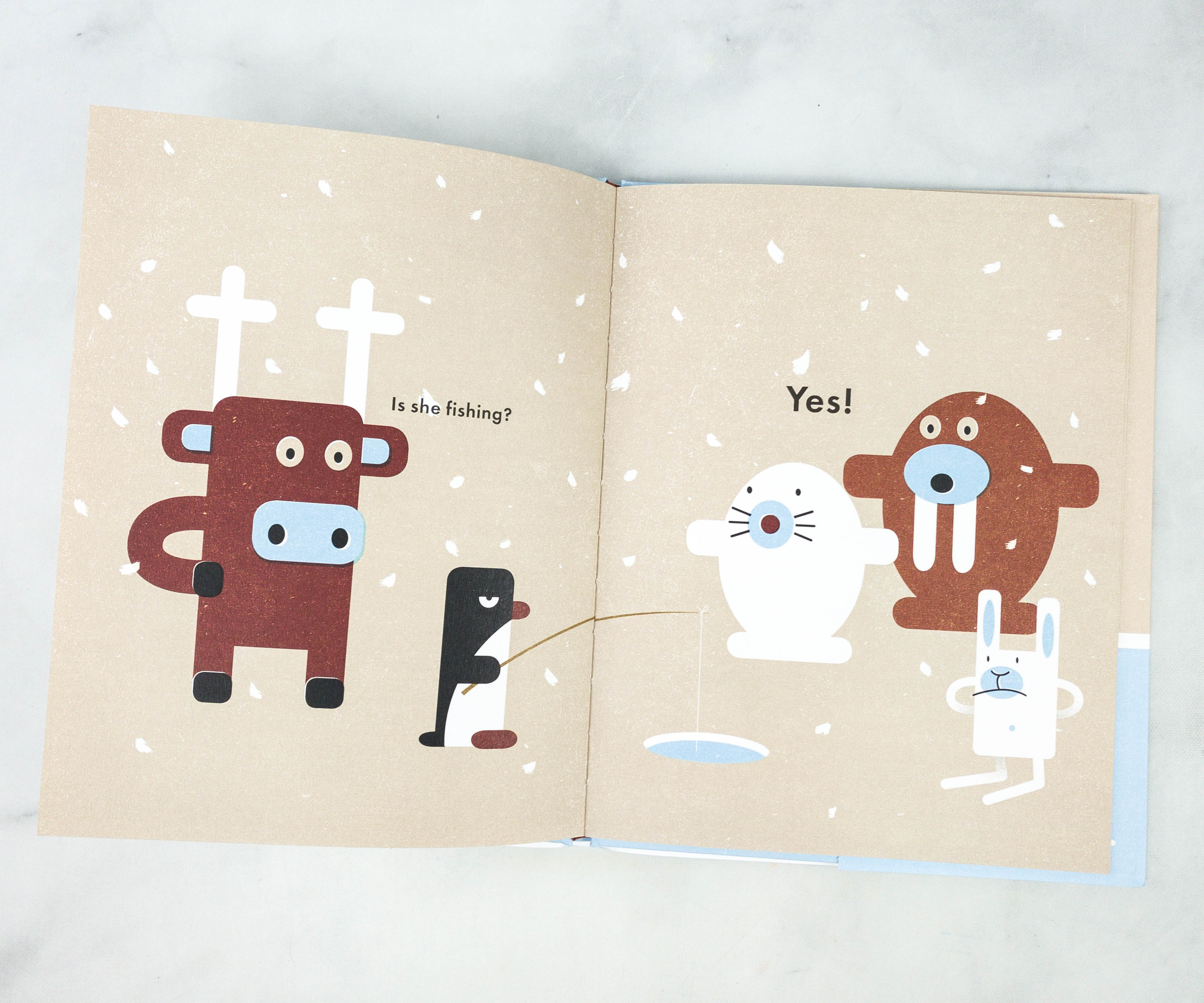 It was easy to follow and the texts are short, which are mostly questions from the onlookers. The ending was hilarious and my kids love reading the book over and over just to see it again!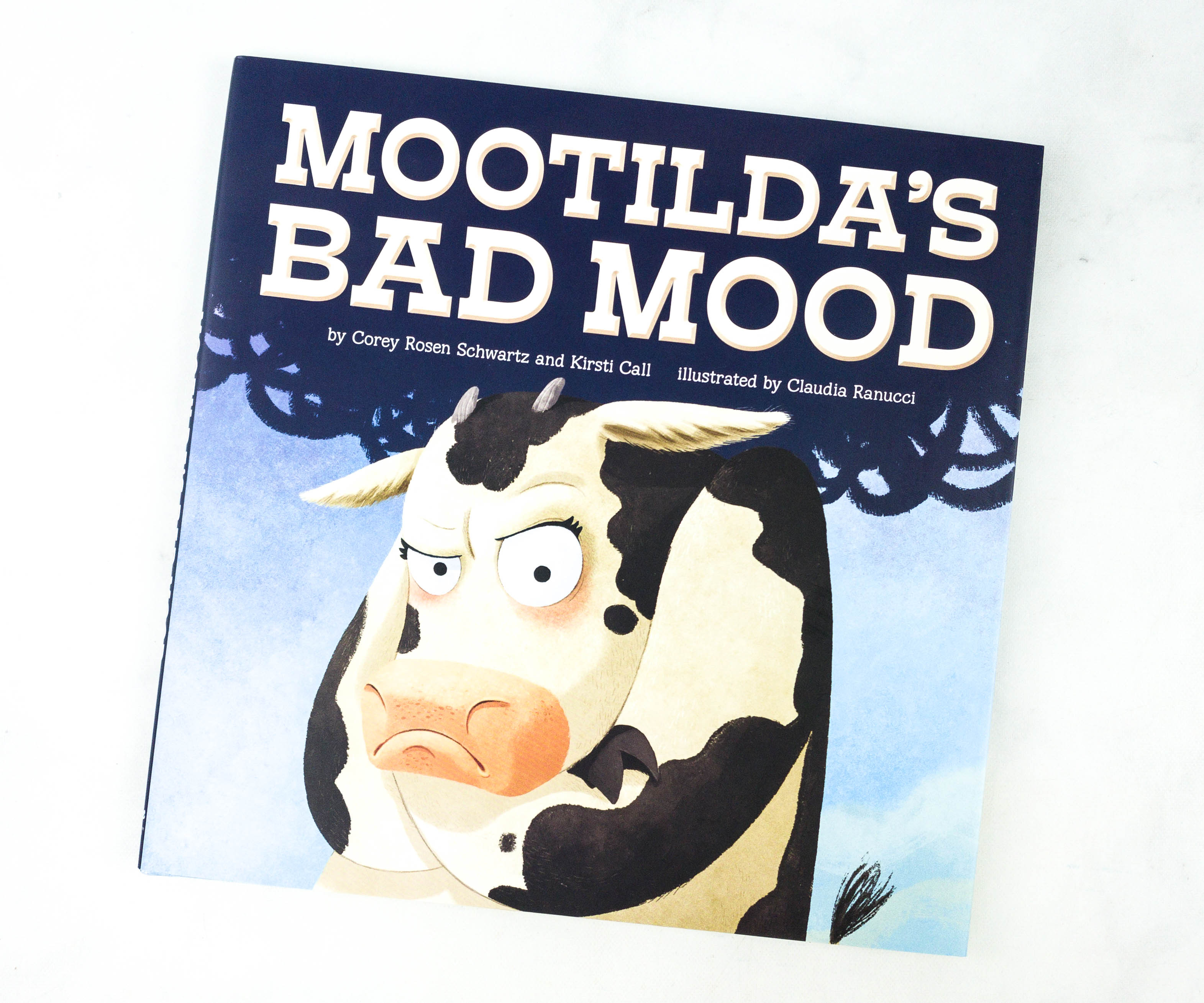 Mootilda's Bad Mood by Corey Rosen Schwartz & Kristi Cali ($14.89)
"Ranucci's bright illustrations of wide-eyed farm critters are engaging and lively, and the details demand repeated readings. . . . A barnyard parable sure to lighten bad mooods."–Kirkus Reviews

"I'm in a bad MOOOOOOD!"

Mootilda's in a bad mooood! She wakes up on the wrong side of the the barn and experiences one ca-lamb-ity after another. She skips and trips and spills milk everywhere. She tries to alley-oop but misses the hoop, and there's a big crash at the chicken coop. Her day has been terri-bull! Is there any way Mootilda can turn her bad mooood around?
This book is also filled with animals, and this time they are from a farm!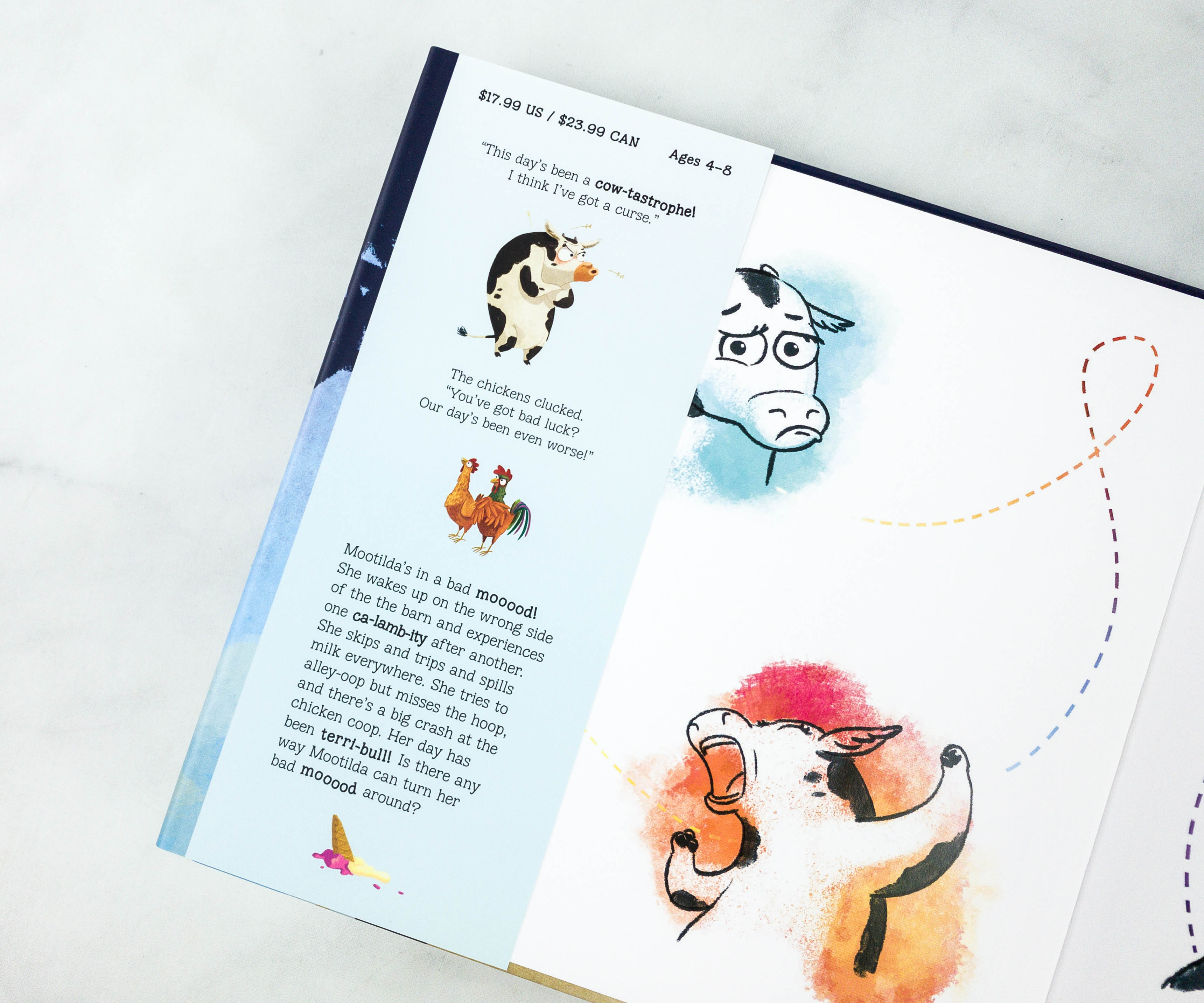 The story uses wordplay and some fun rhymes. It had my kids at cow-tastrophe and ca-lamb-ity!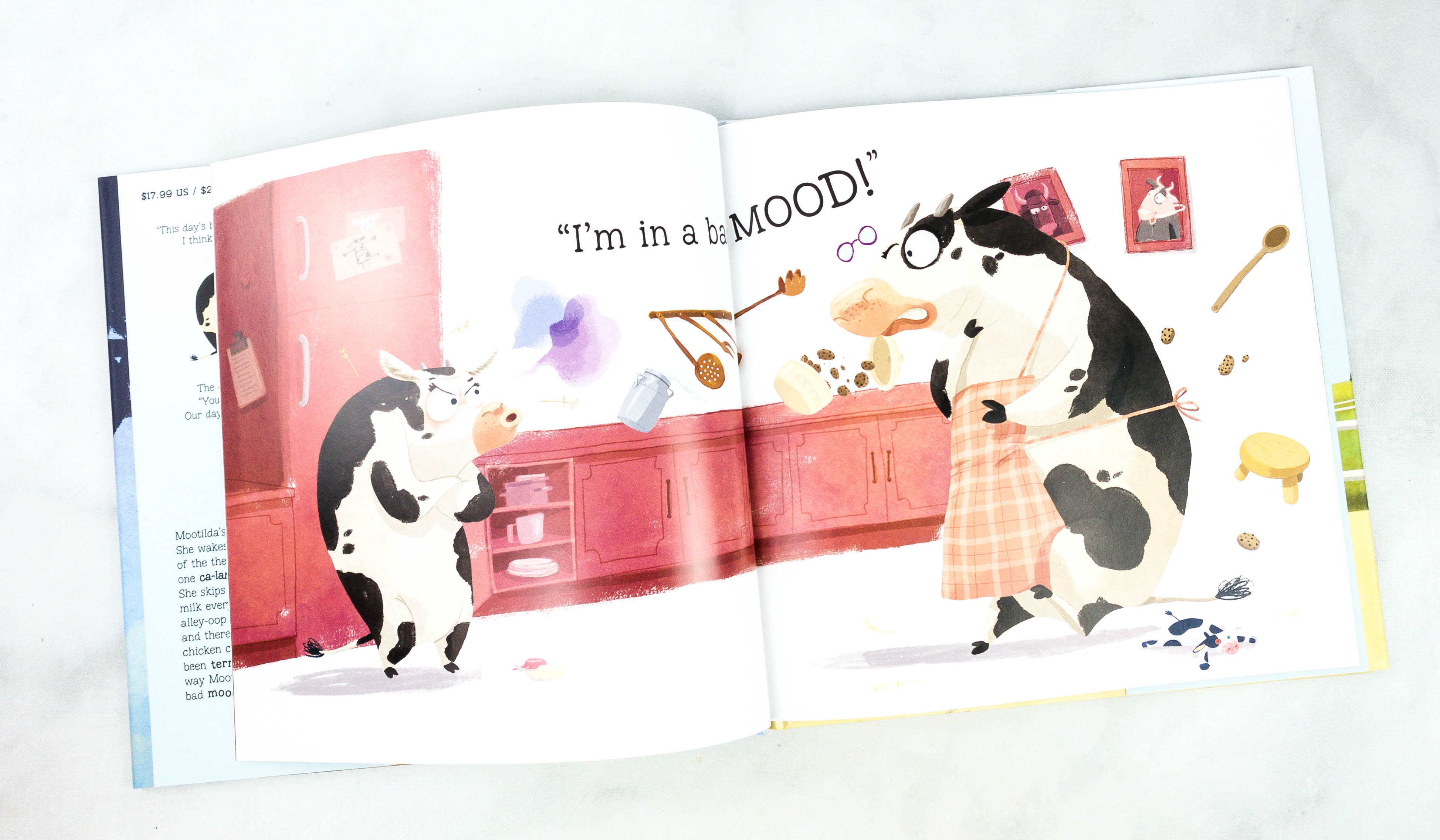 The illustrations are also quite funny and engaging!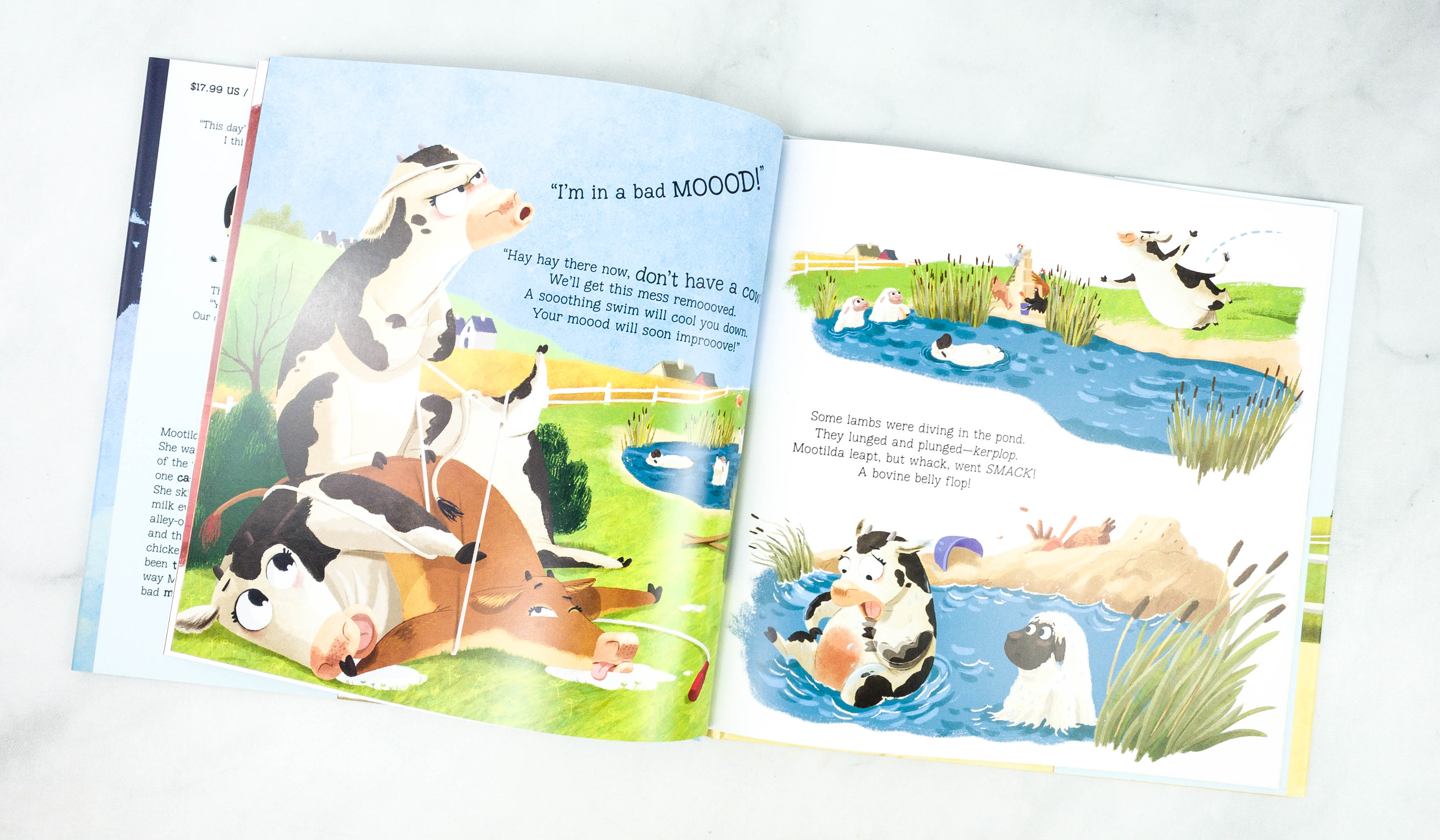 This is a great read-aloud book. Through Mootilda's story, my kids learned how one's mood can affect others and that laughter and talking with friends can easily make you feel better.
Both books from this month's Elephant Books feature animals as the main characters. They are humorous and well-illustrated, so no doubt my kids loved them. The first book is about a fishing penguin and his onlookers, while the second book features a cow in a bad mood. Both are great for reading aloud, although the story with the penguin is shorter and less intimidating for beginning readers. My kids are happy to have new titles in their mini library and that makes me happy as well!
What do you think of this month's box?