Stitch Fix is a personal styling service. Your stylist will send you 5 pieces based on your profile for you to try on at home and hopefully fall in love with. There are no coupons for Stitch Fix but if you hit the jackpot and keep everything, you save 25% on your whole fix (read below for details).
Here's how Stitch Fix works: fill out your style profile! This includes style, budget, what you're looking for, and you can get as detailed as you want with the notes to your stylist. It really really does help to provide notes to what you're seeking, and a Pinterest board if you have one!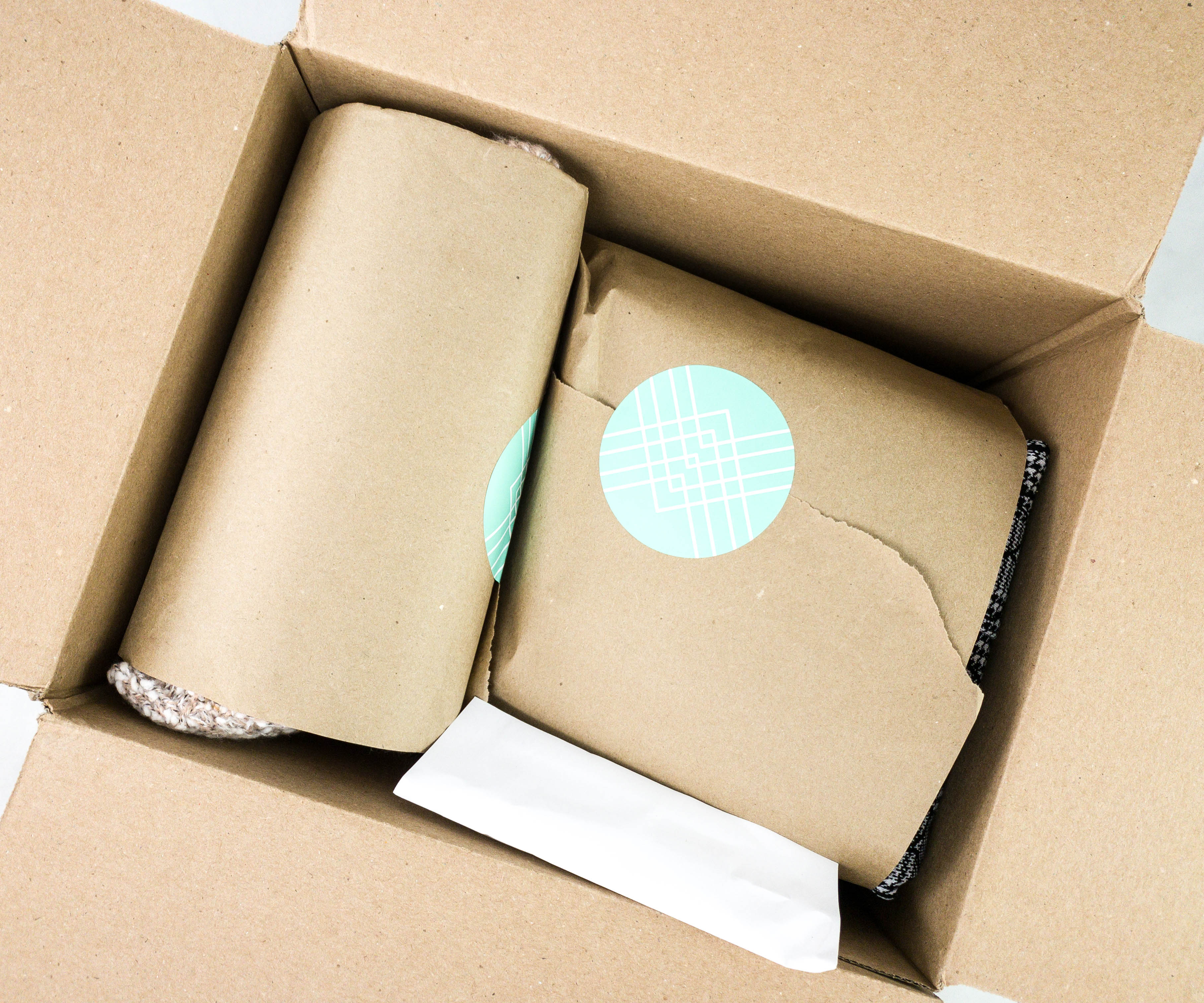 The clothing pieces were wrapped in paper, sealed with a sticker.
Your return mailer is tucked right into the box. The styling fee for each box is $20, and shipping is free both ways. I put my return items out with the rest of my outgoing mail – couldn't be easier.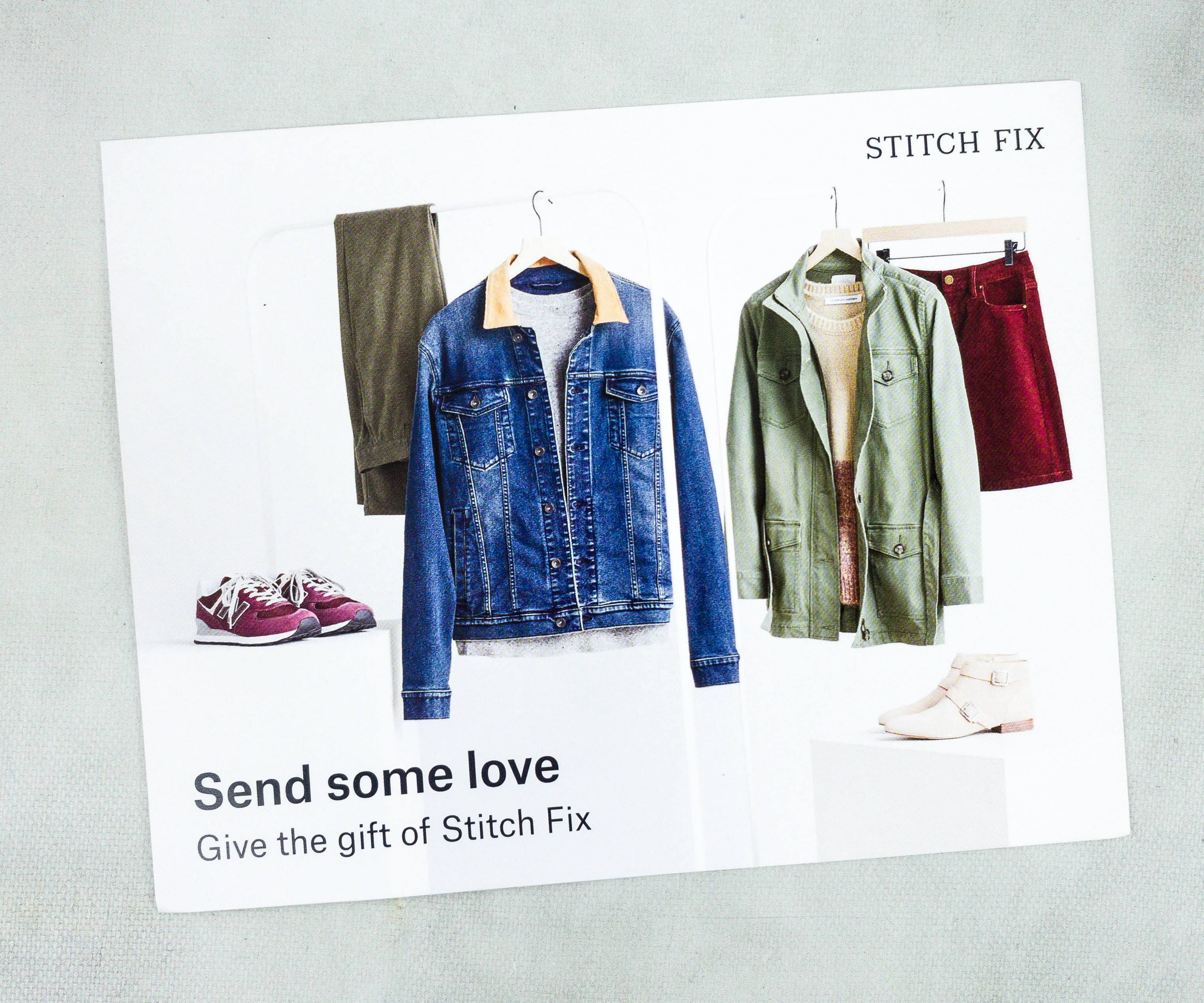 Here's a promotional card from Stitch Fix!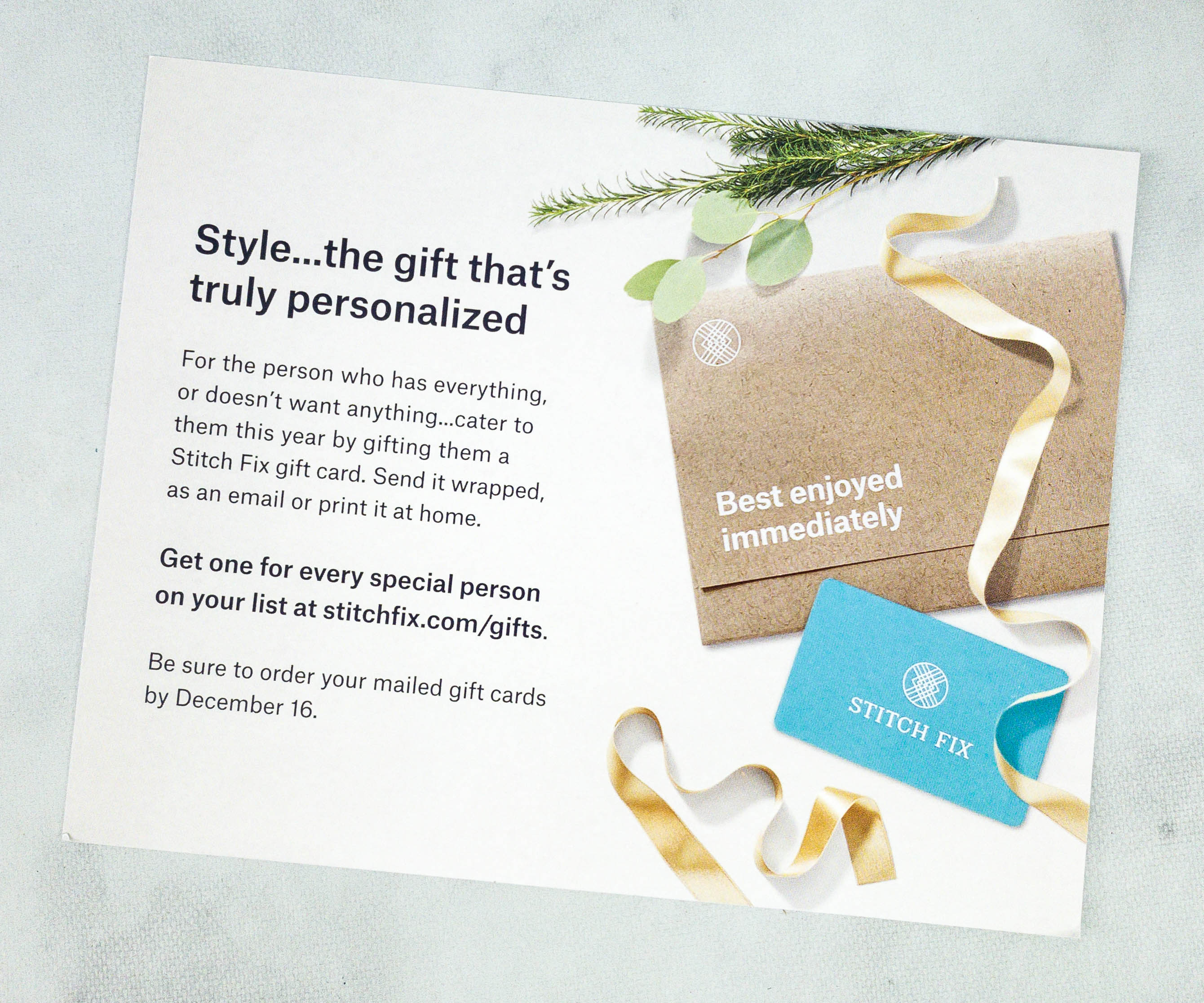 It tells us how we can send a Stitch Fix gift.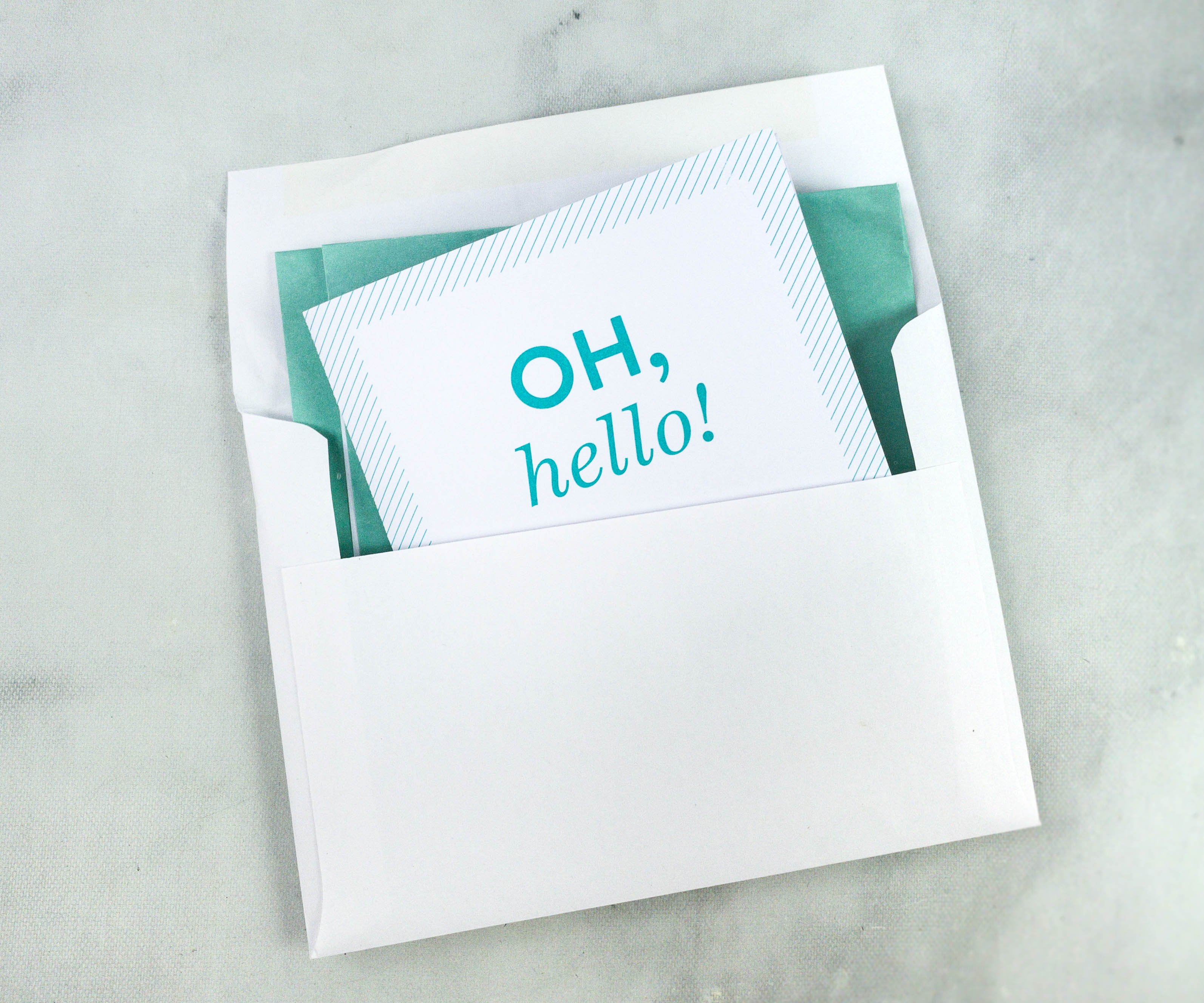 Stitch Fix also included an envelope. It contains a greeting card!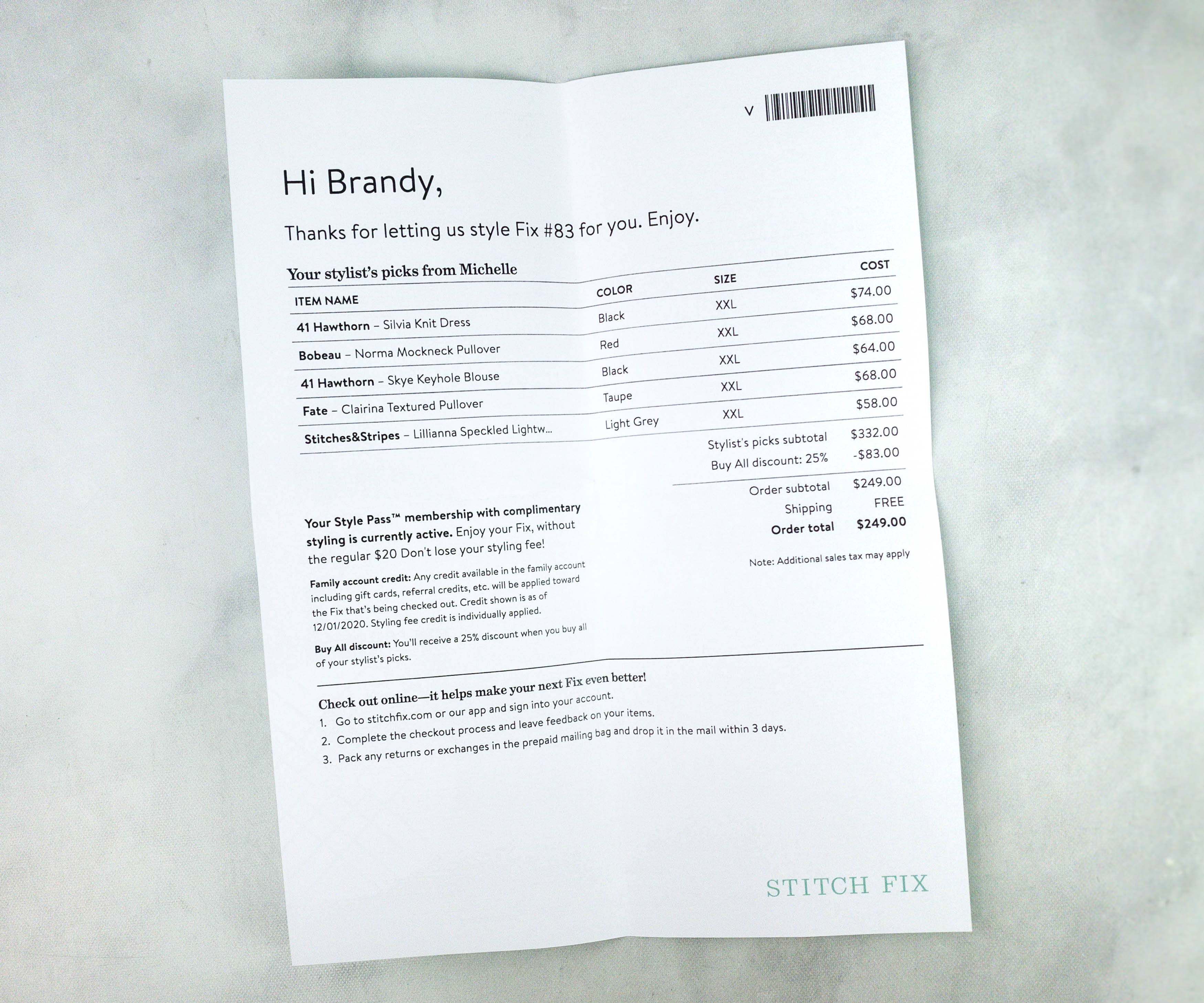 You'll be charged a $20 styling fee and shipped five items to try on at home. If you keep anything your styling fee will be applied to your order, but if you don't, you will pay the $20 fee. We currently have a Style Pass membership, an exclusive Stitch Fix membership where you can enjoy 1 year of unlimited fixes, with no styling fee!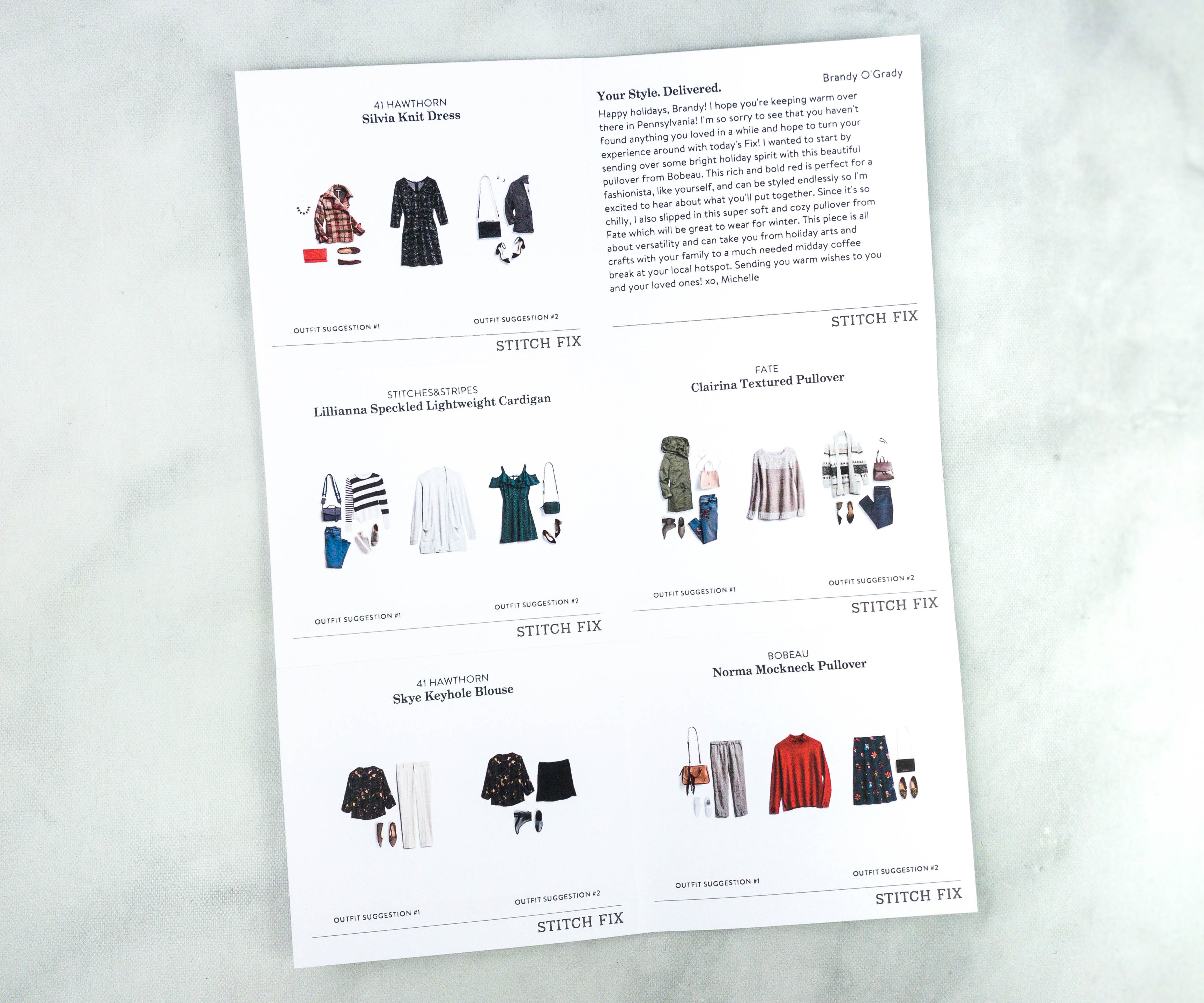 The set of styling cards has suggestions on how to wear a particular item. The styling cards have changed a bit – before they showed a dressier and less dressy version, now they're featuring multiple sets of accessories to pair with the garment, or 2 entirely different looks, but not necessarily dressed up and dressed down.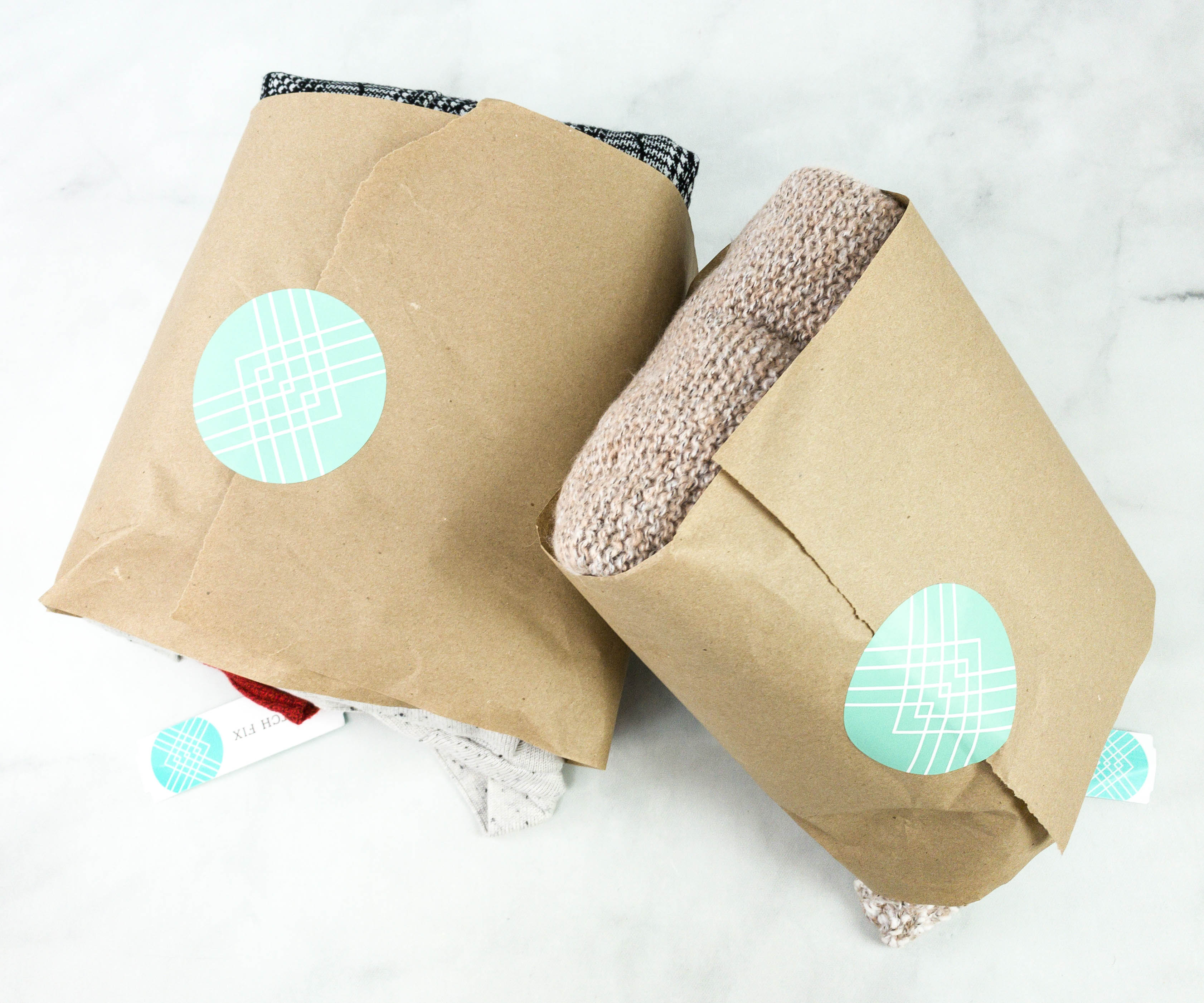 I'm excited to check everything out!
Everything in my November 2020 fix!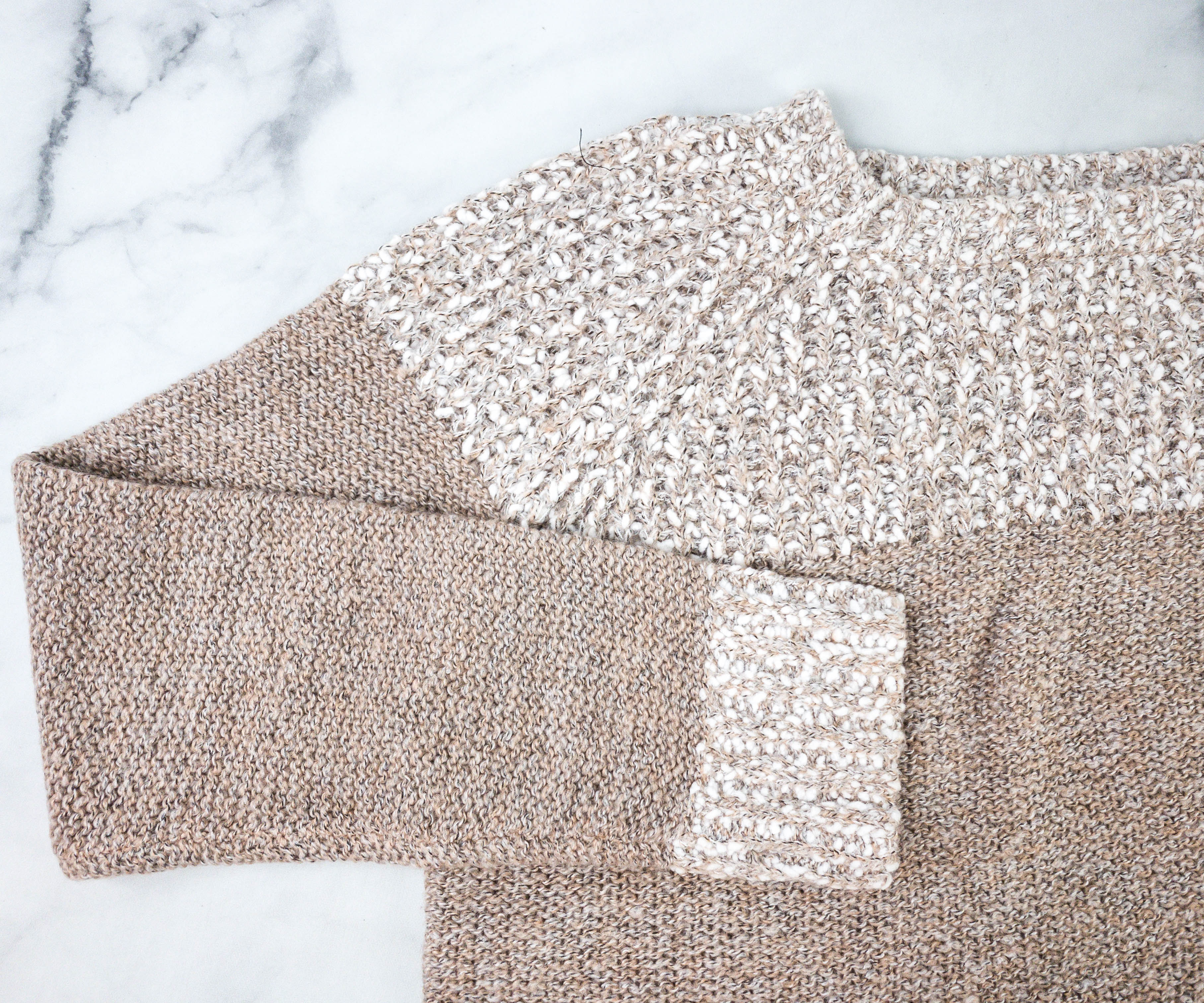 Fate Clairina Textured Pullover ($68) This pullover top has earthy tones. It's easy on the eyes and I like that there are different shades of brown in there.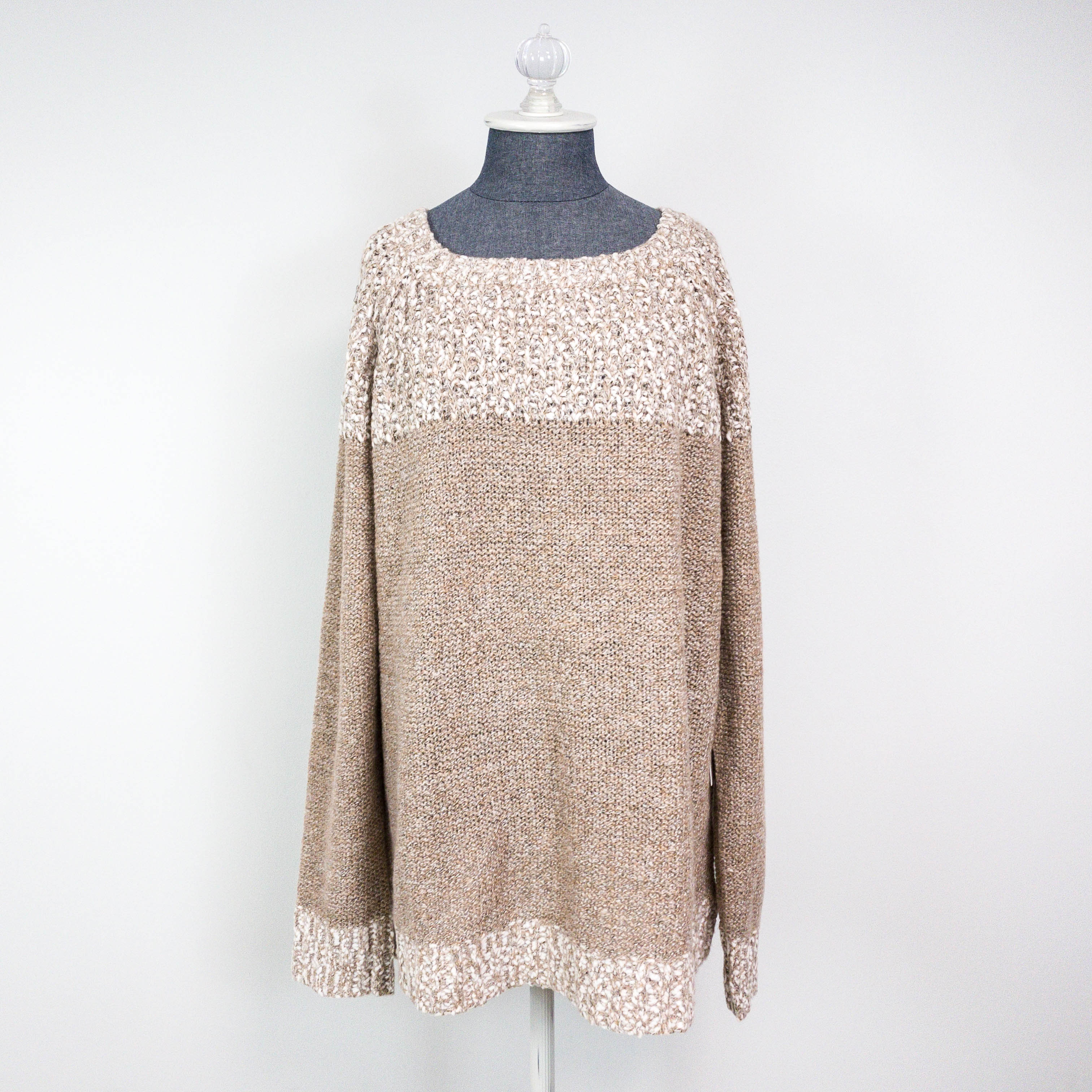 The textures complement each other really well and they make for a really nice visual. The material also feels nice and cozy on the skin so I'm sure it will be really comfortable to wear!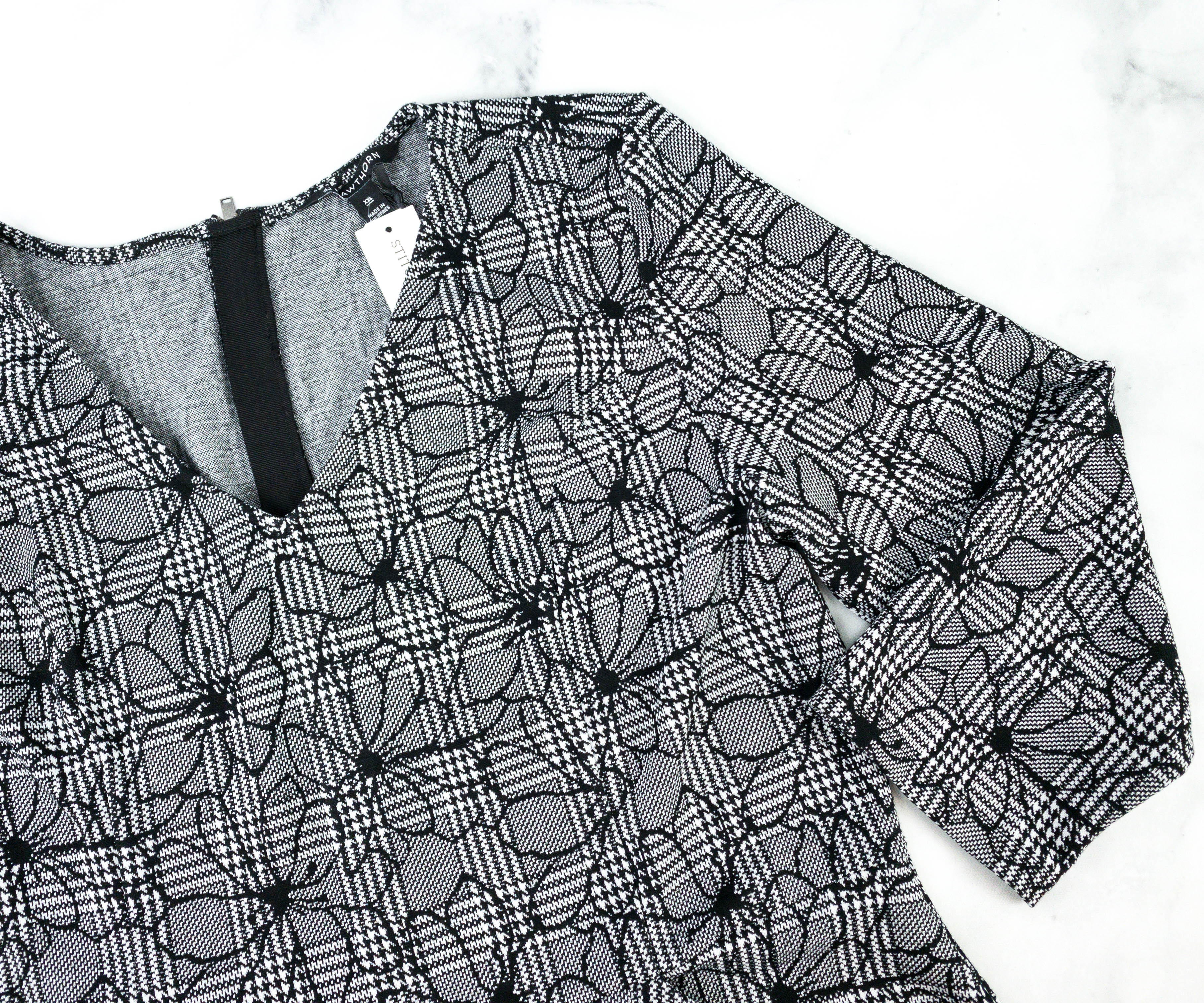 41 Hawthorn Silvia Knit Dress ($74) Here's something a bit bolder. This dress may look too complicated at first glance but I find it prettier as I look at it longer!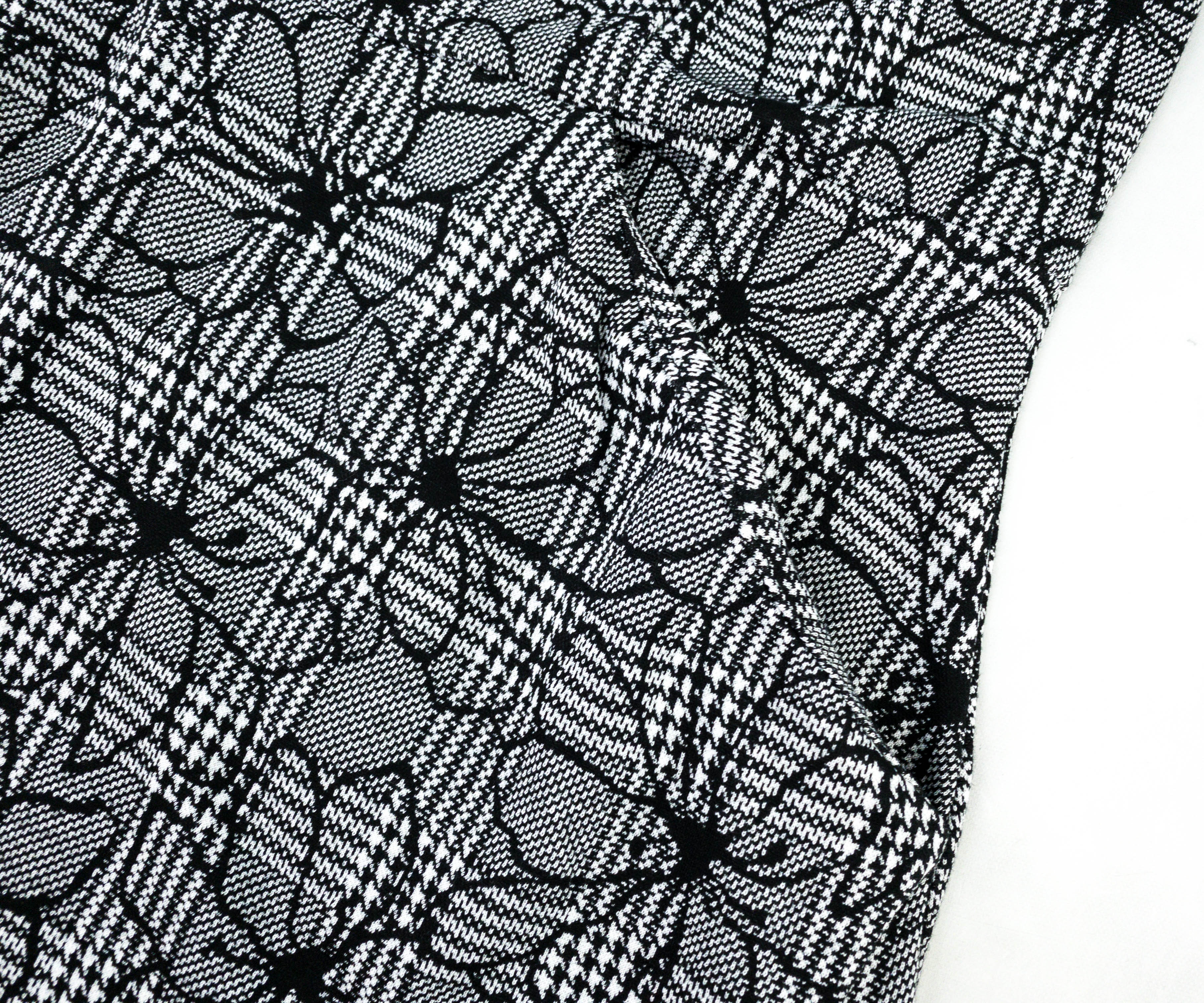 Look, it has built-in pockets where you can slip your hands or any small item you need in handy.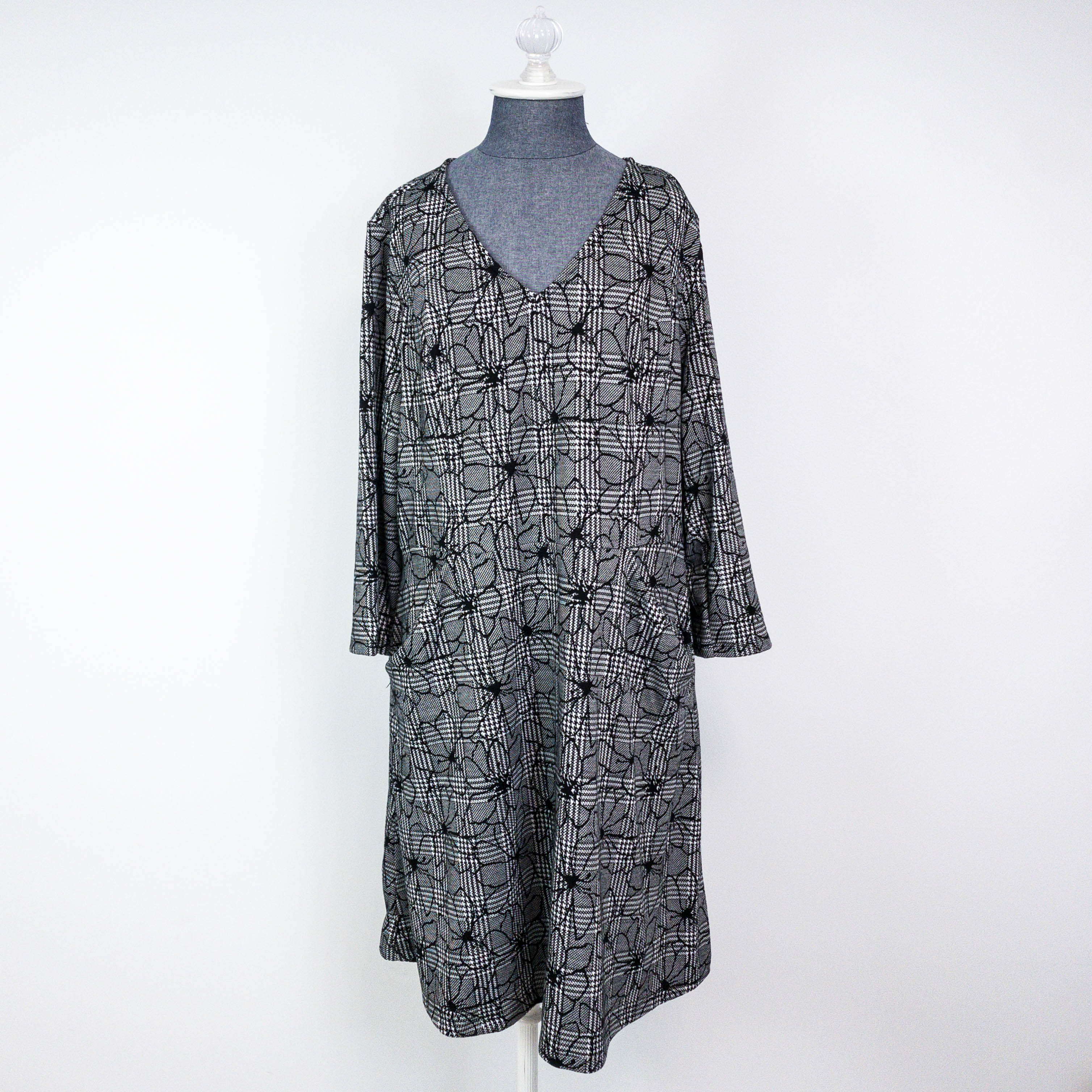 The design features florals over a houndstooth plaid pattern which is actually a lot to look at but it works! It has that edgy vibe to it as well. Just pair this on with a pair of white sneakers and you're good to go!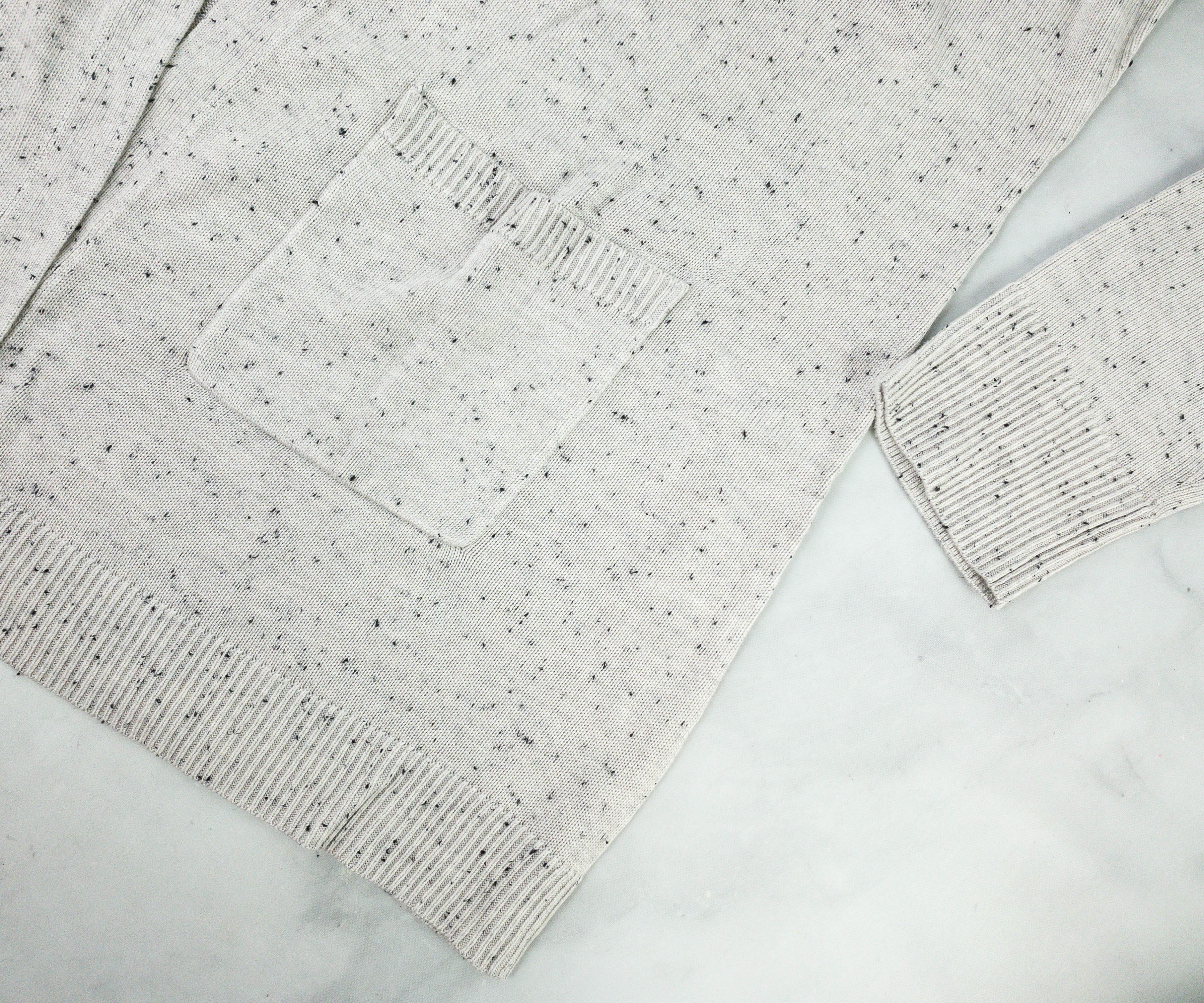 Stitches&Stripes Lilliana Speckled Lightweight Cardigan ($58) I like lightweight cardigans and this one might just make it to my favorites. I like the simplicity of the design and the comfort it provides!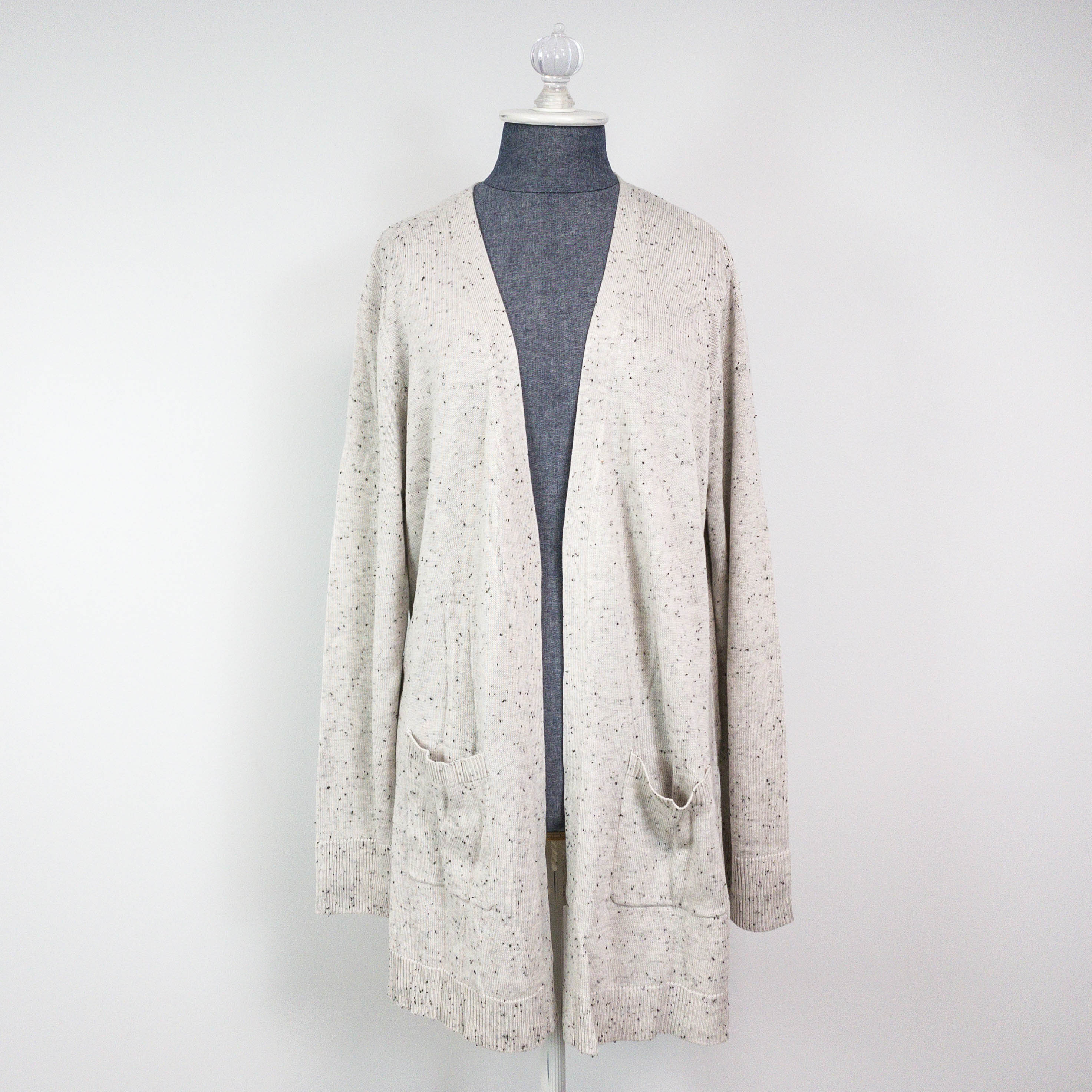 I didn't expect the speckled design to look this nice. Also, I can wear this on top of just about anything, whether a plain tee or a dress. It's such a versatile piece!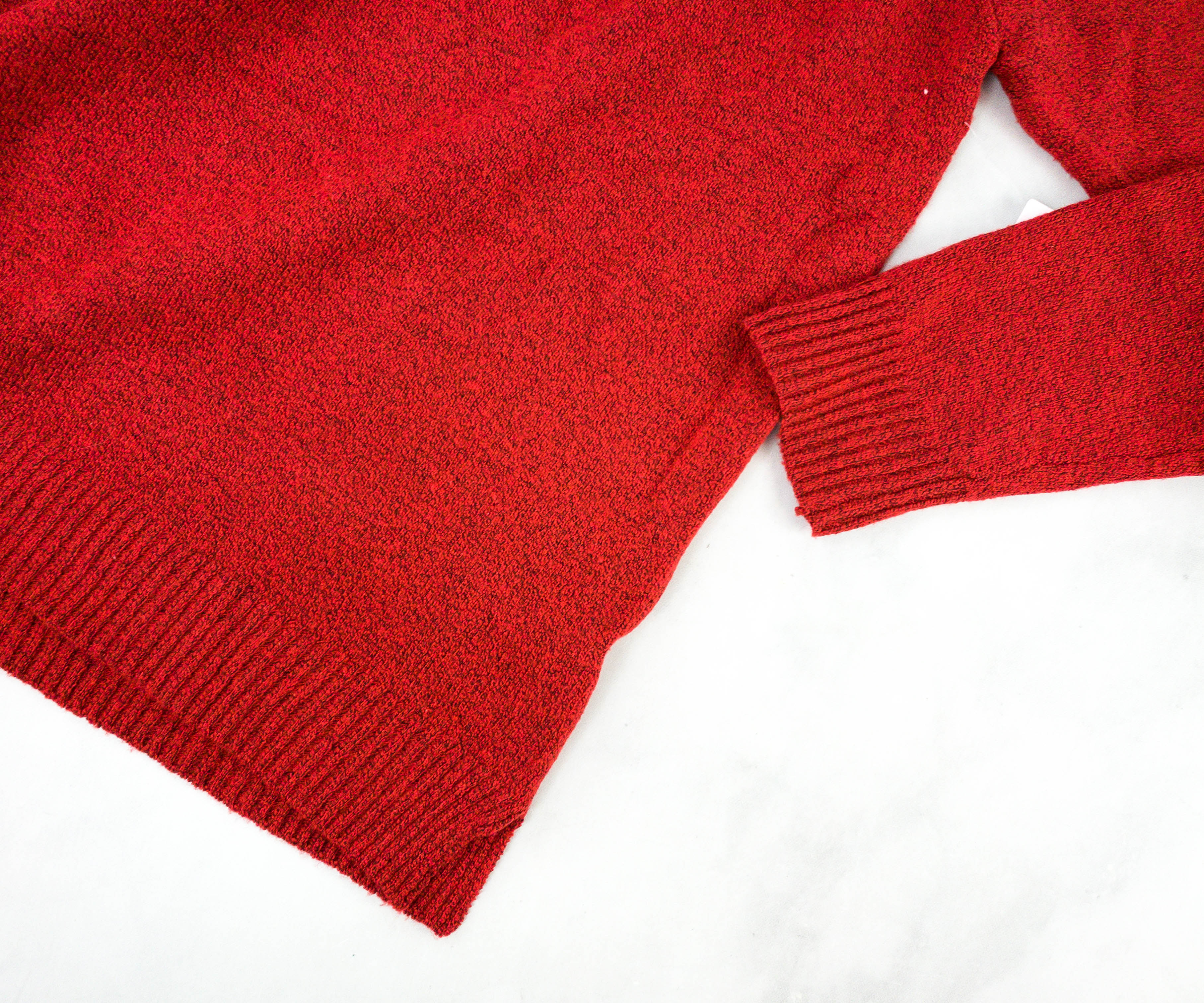 Bobeau Norma Mockneck Pullover ($68) Here's a loud and bold piece, a red mockneck pullover!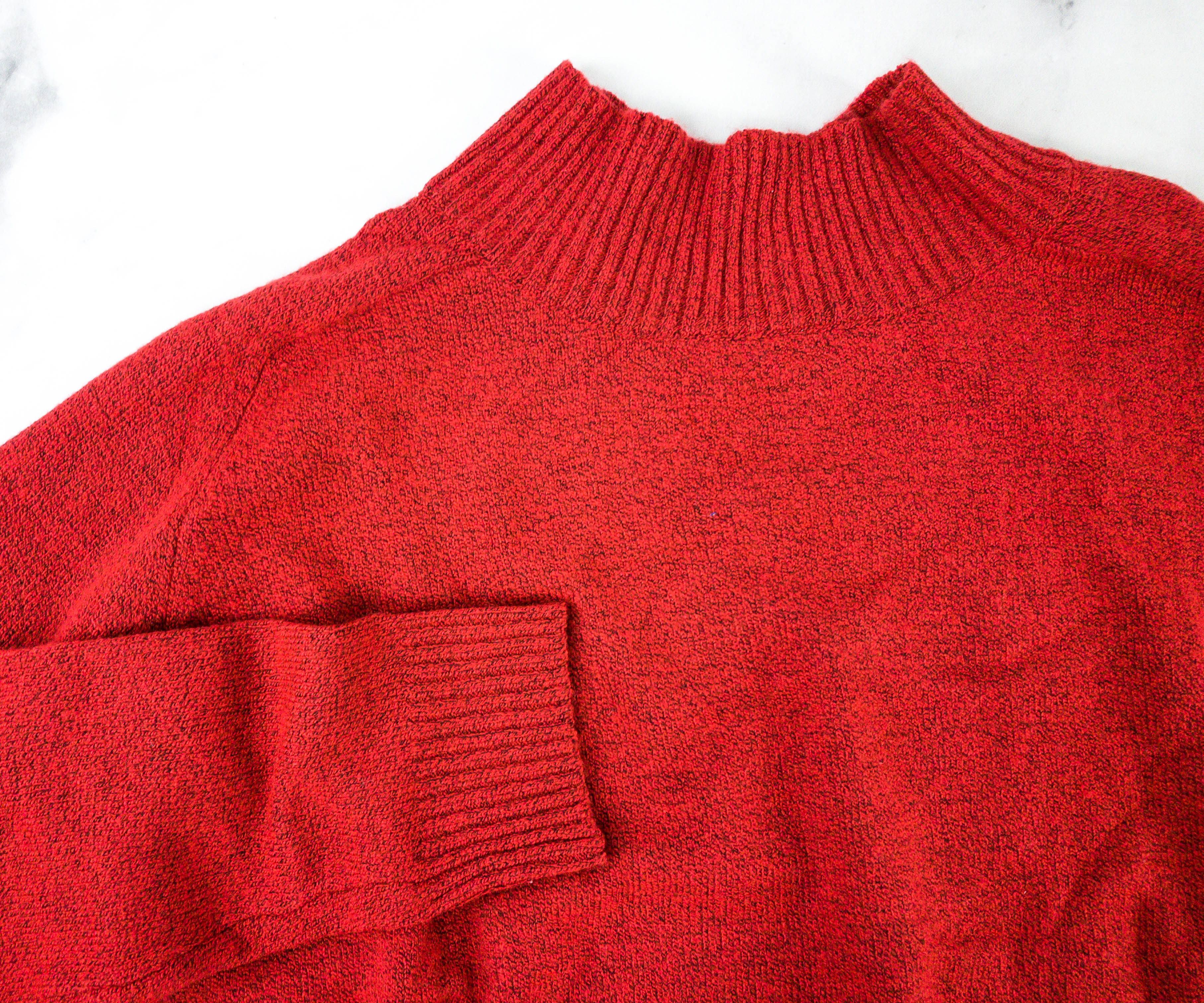 The texture of the pullover is nice! The color is not exactly my style but it's good if you want to wear something that will stand out from the crowd.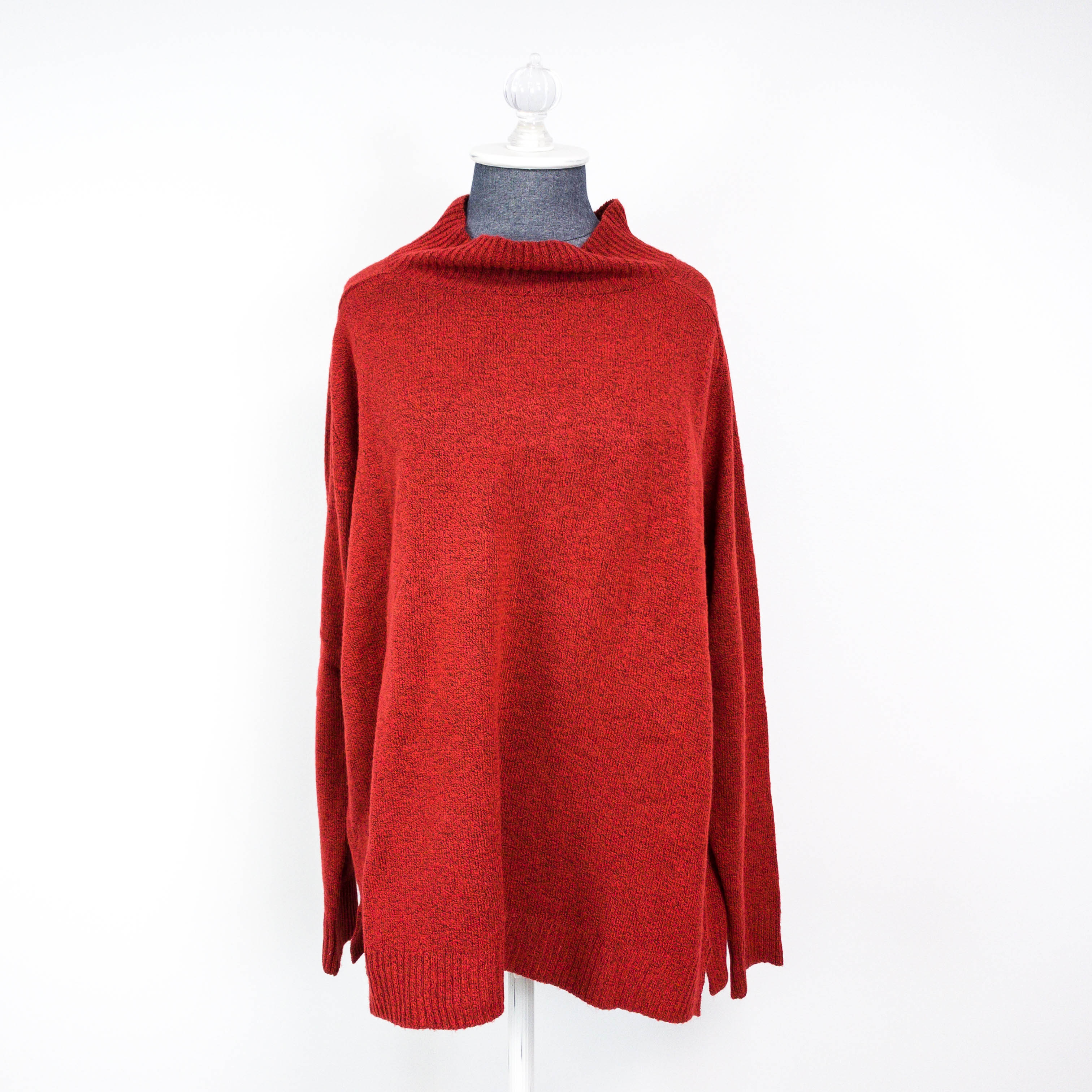 The mock neck gives it a more casual vibe so it's classy without being too uptight.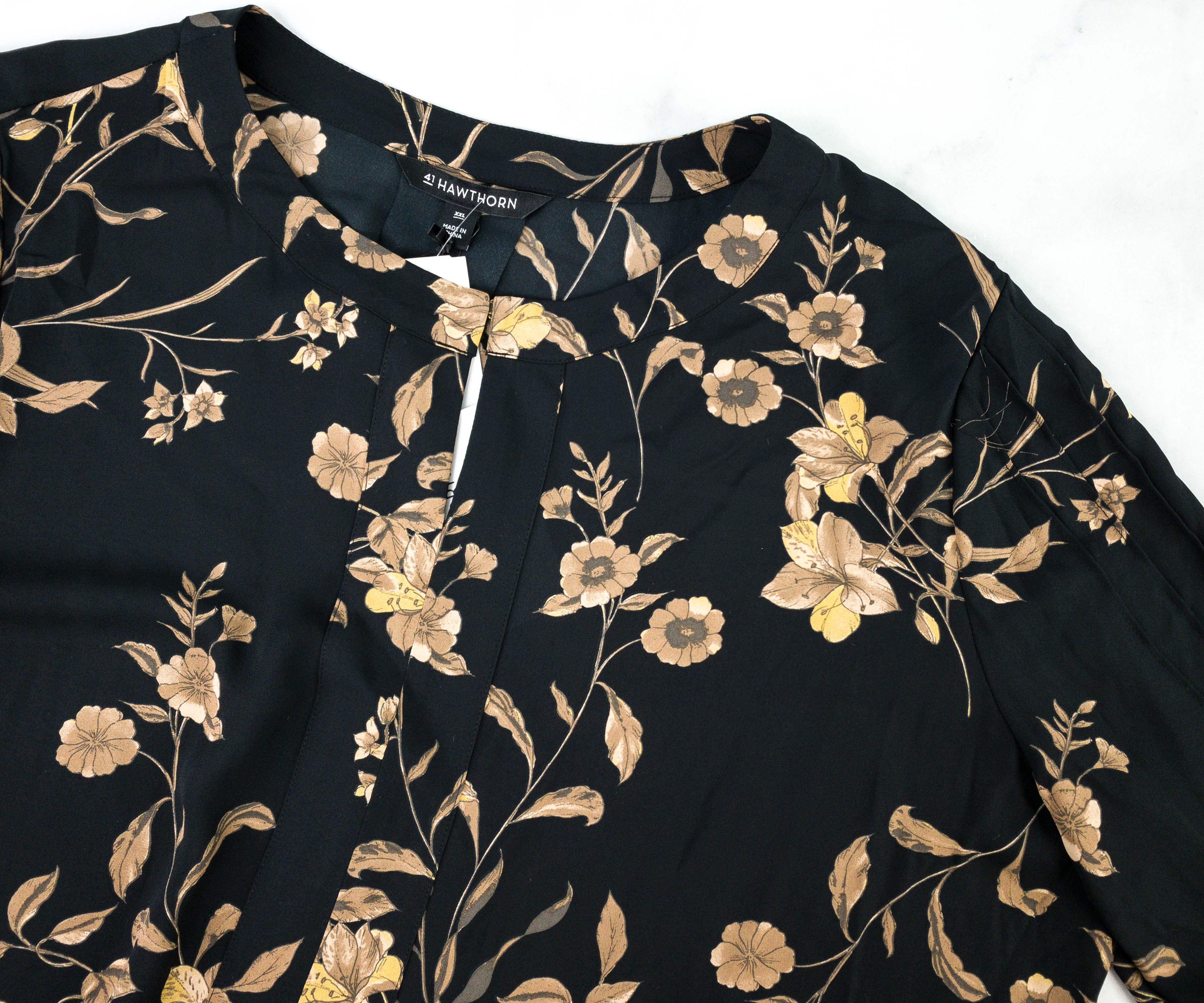 41 Hawthorn Skye Keyhole Blouse ($64) This gold and black floral blouse looks sophisticated!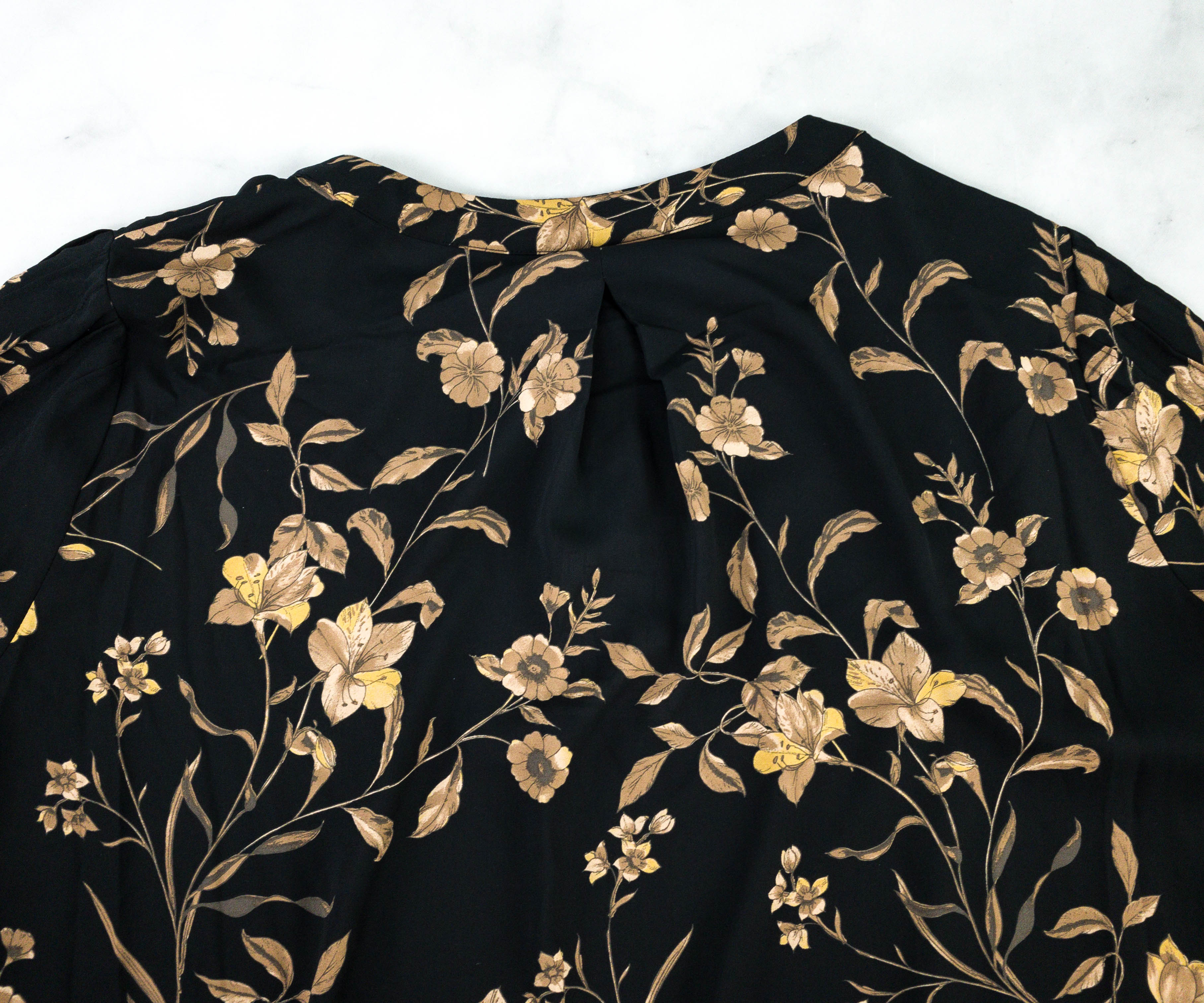 The fabric used is light and comfortable. The back of the blouse also has pleats for easier movement.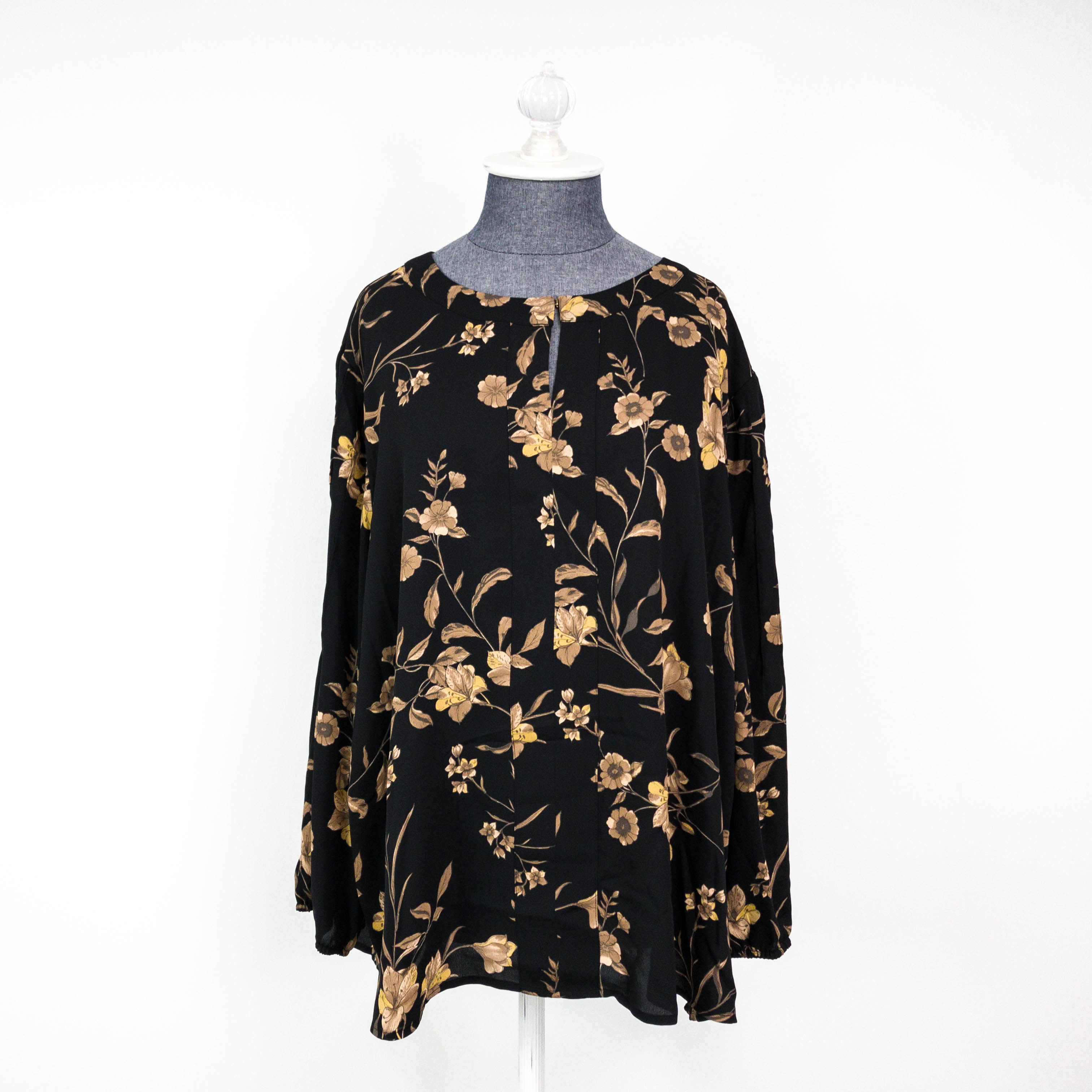 I like its loose fit. Paired with some classy earrings, it's something you can wear on semi-formal occasions!
It's a good fix this month, with several items that are right up my alley. The stylists did a great job of picking comfortable outfits, which include a cardigan and a couple of pullovers. My favorite is the brown textured pullover because I think it's the coziest of them all! Whether paired with leggings or jeans, it makes a nice outfit on a cold day. The mock neck top is nice as well, except that the color is too bright for me. This styling service has helped me a lot in updating my wardrobe, especially because I don't need to go out anymore to shop for clothes. The overall process is pretty straight forward and I love that I have the option to keep only what I like and send back what I don't like using the return mailer they provide!
What did you get in your Stitch Fix this past month?