CatLadyBox sends monthly boxes for the cat ladies and their cats! There are two types of boxes: the Crazy CatLadyBox that contains cat-themed items for you and your cat, and the CatLadyBox which contains things just for you. Each curation might include cat-themed shirts, jewelry, home decor, accessories, art, and more – all delivered in a box your cat can keep.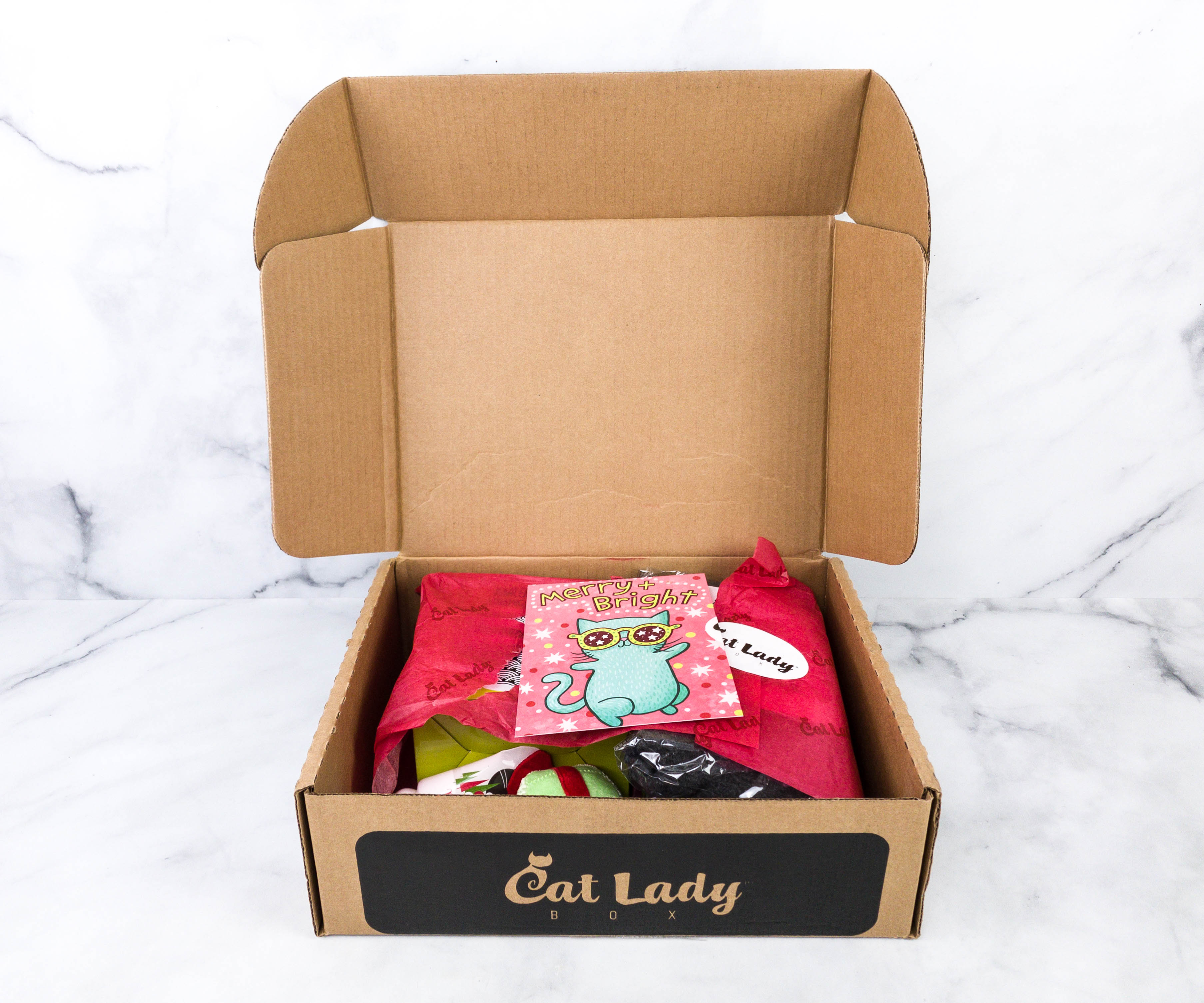 Everything arrived in great condition.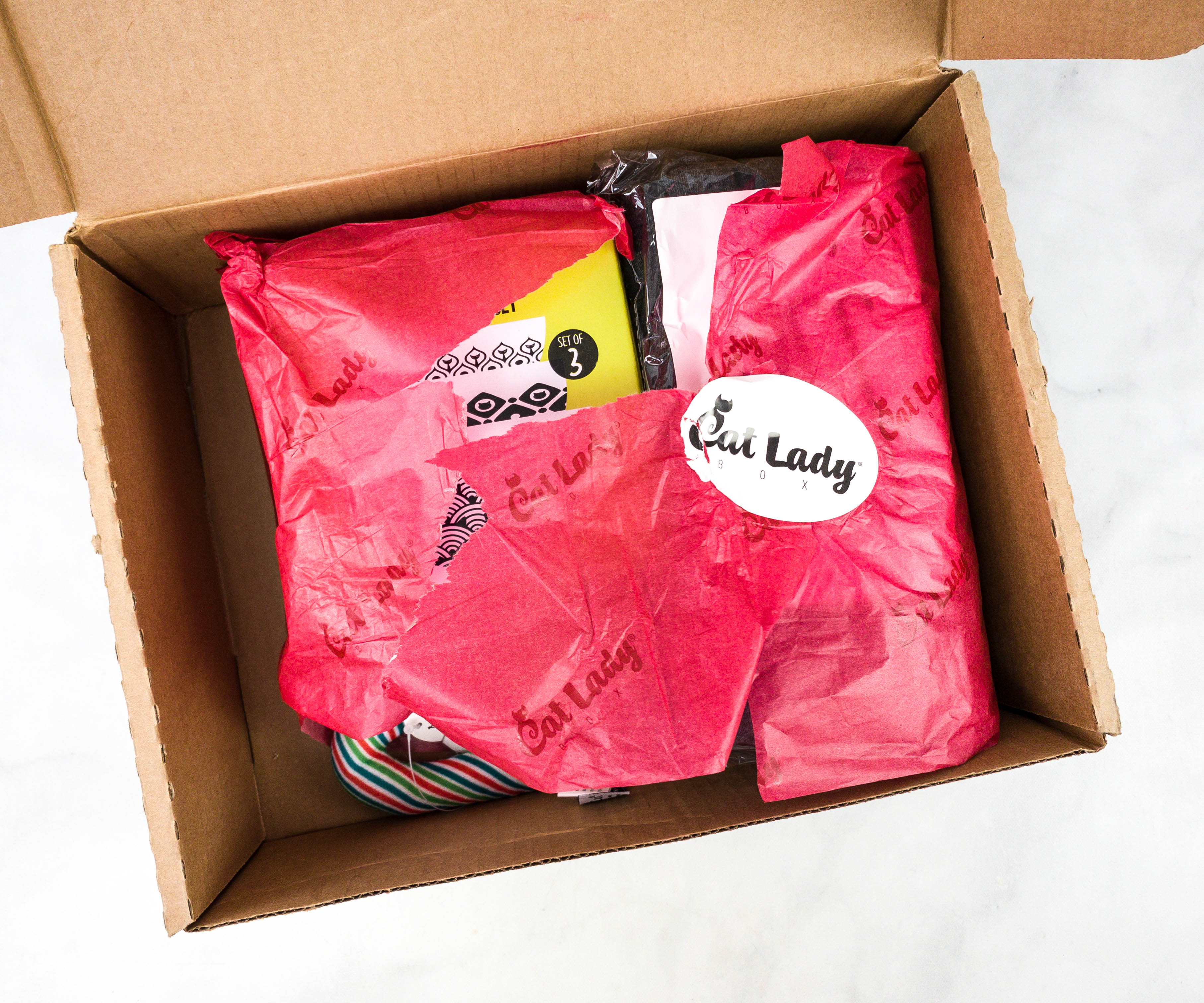 The items were wrapped in red tissue paper. It was also sealed with a Cat Lady sticker.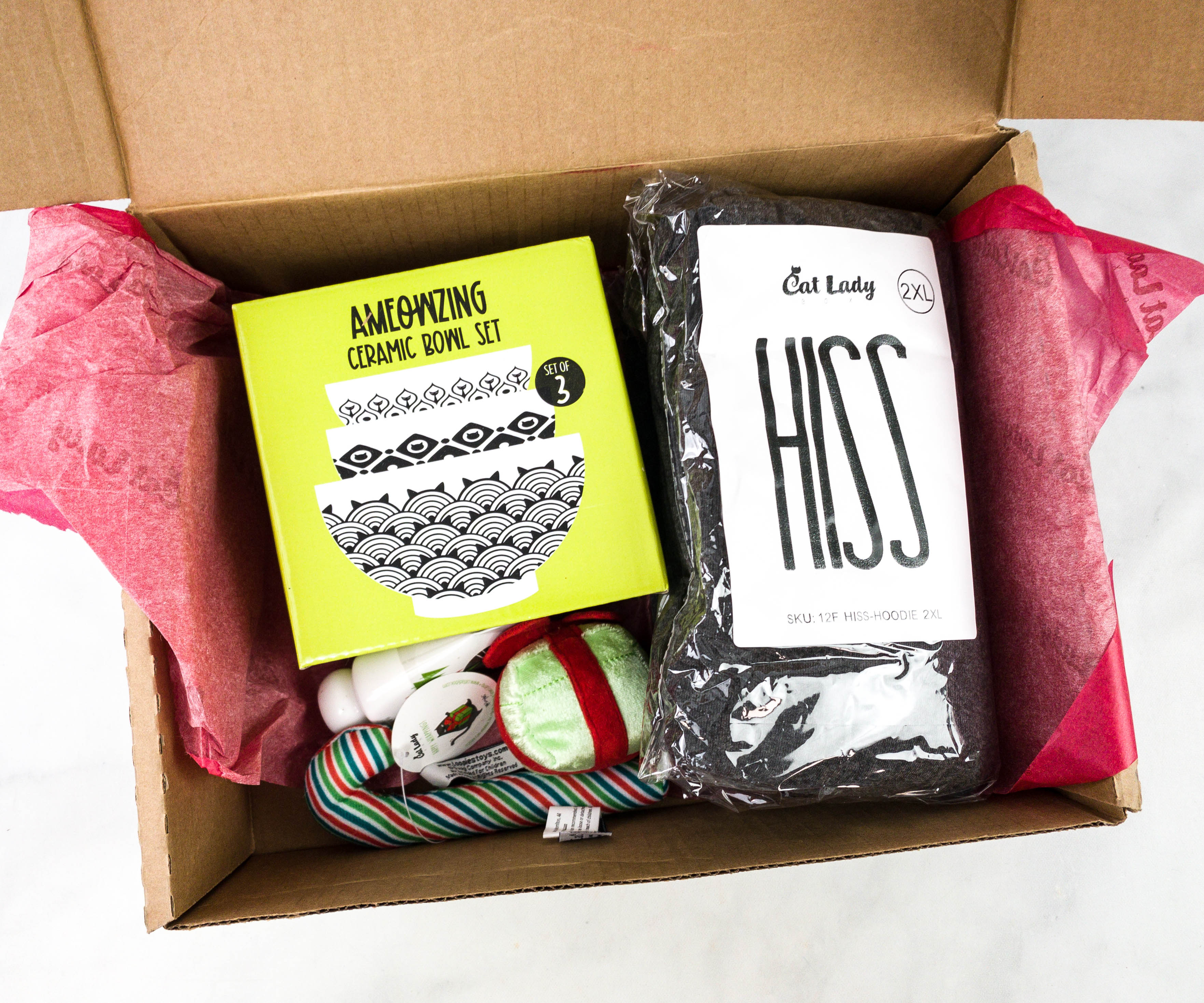 One of the items was packed in plastic.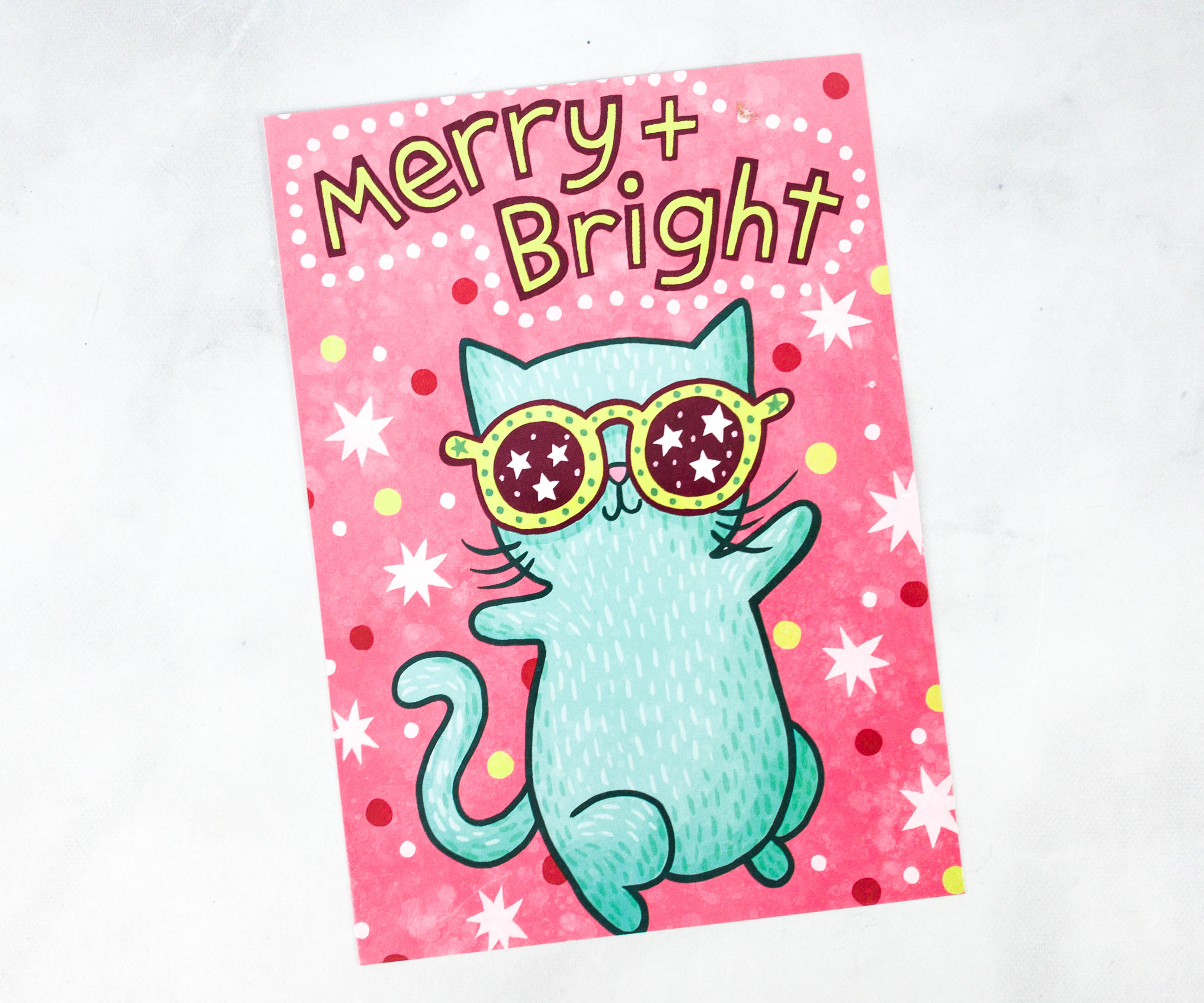 The information card features a cute cat artwork.
At the back, there's a list of all the items in the box with their retail value and a brief description.
Everything in my CatLadyBox!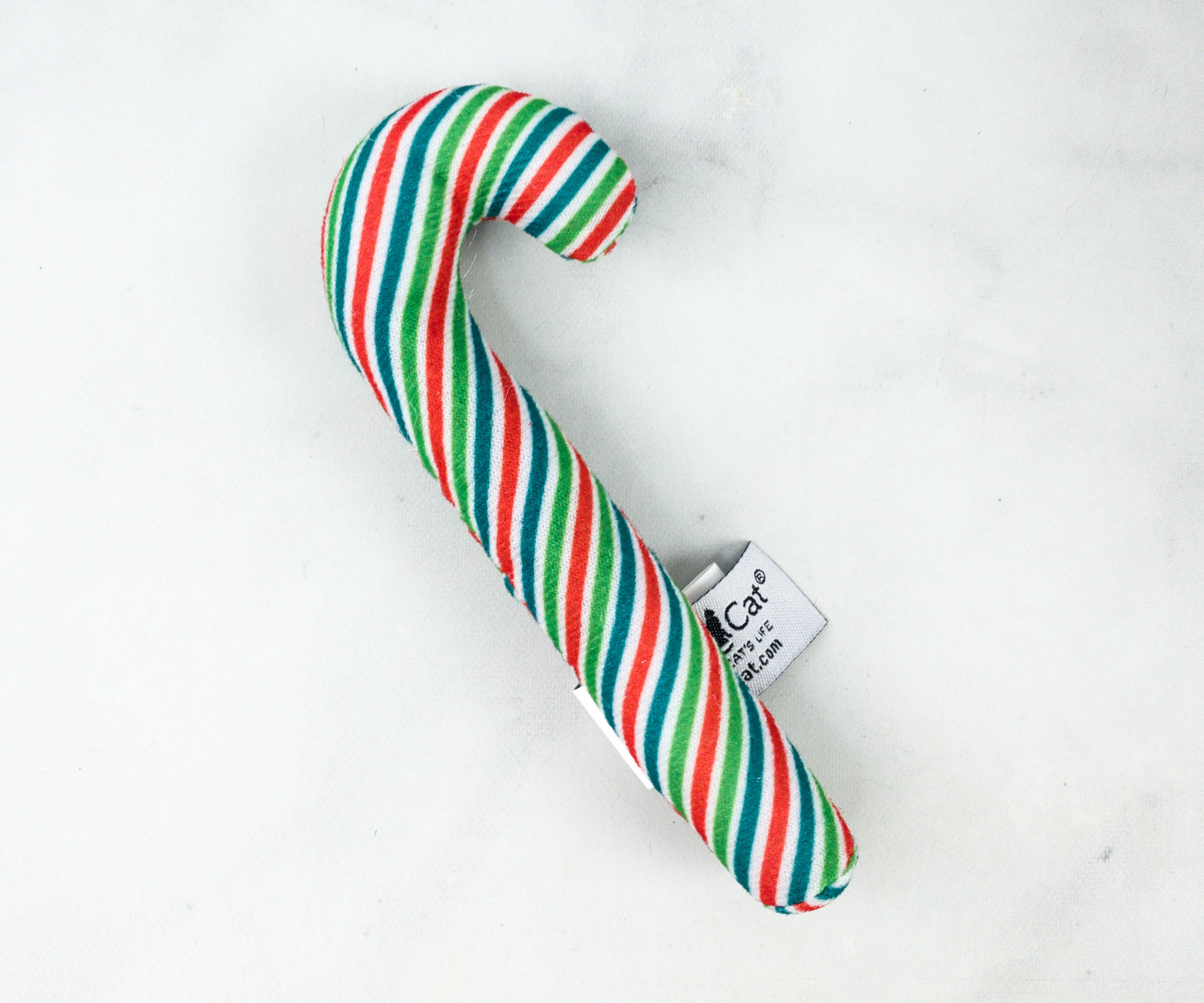 Swirly Candy Cane Cat Toy ($6.99) This cute plushie takes the shape of a candy cane and it's covered with different colored stripes. It's soft as well!
Pretty Purresent Catnip Toy ($5.99) Another holiday-inspired toy for cats is included in the box. This one is shaped like a gift and it even comes with a big red bow. It's surely a treat for cats because it contains catnip inside!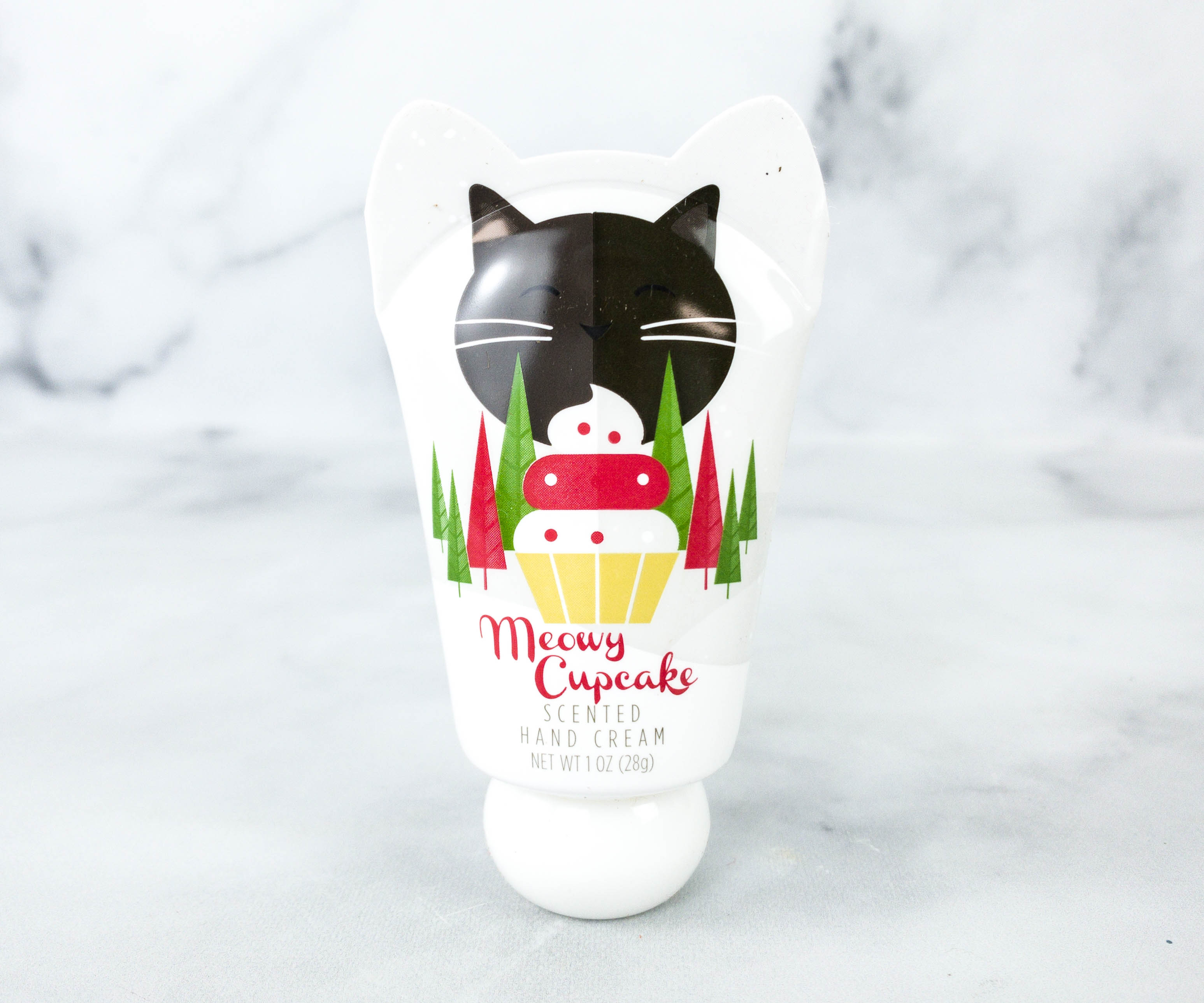 Meowy Cupcake Scented Hand Cream ($6.99) This hand cream helps keep my hand soft and smooth even during cold nights! It helps reduce the cracking and drying of my skin as it keeps my hands moisturized. It has an amazing cupcake scent that has just the right amount of sweetness! Also, the tube features a cute cat drawing!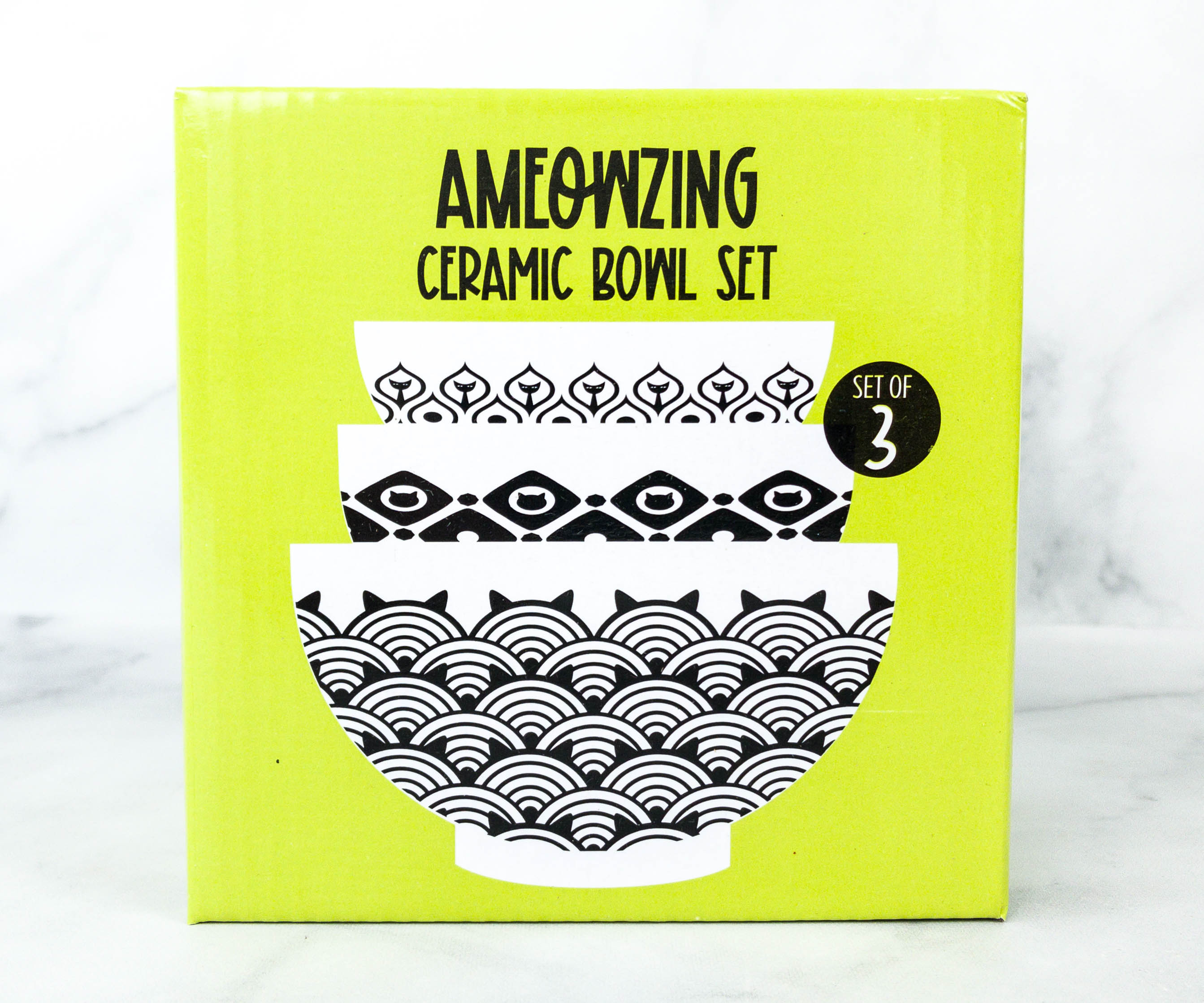 Ameowzing Ceramic Bowl Set ($19.99) The ceramic bowls came in their own box for added protection during shipping.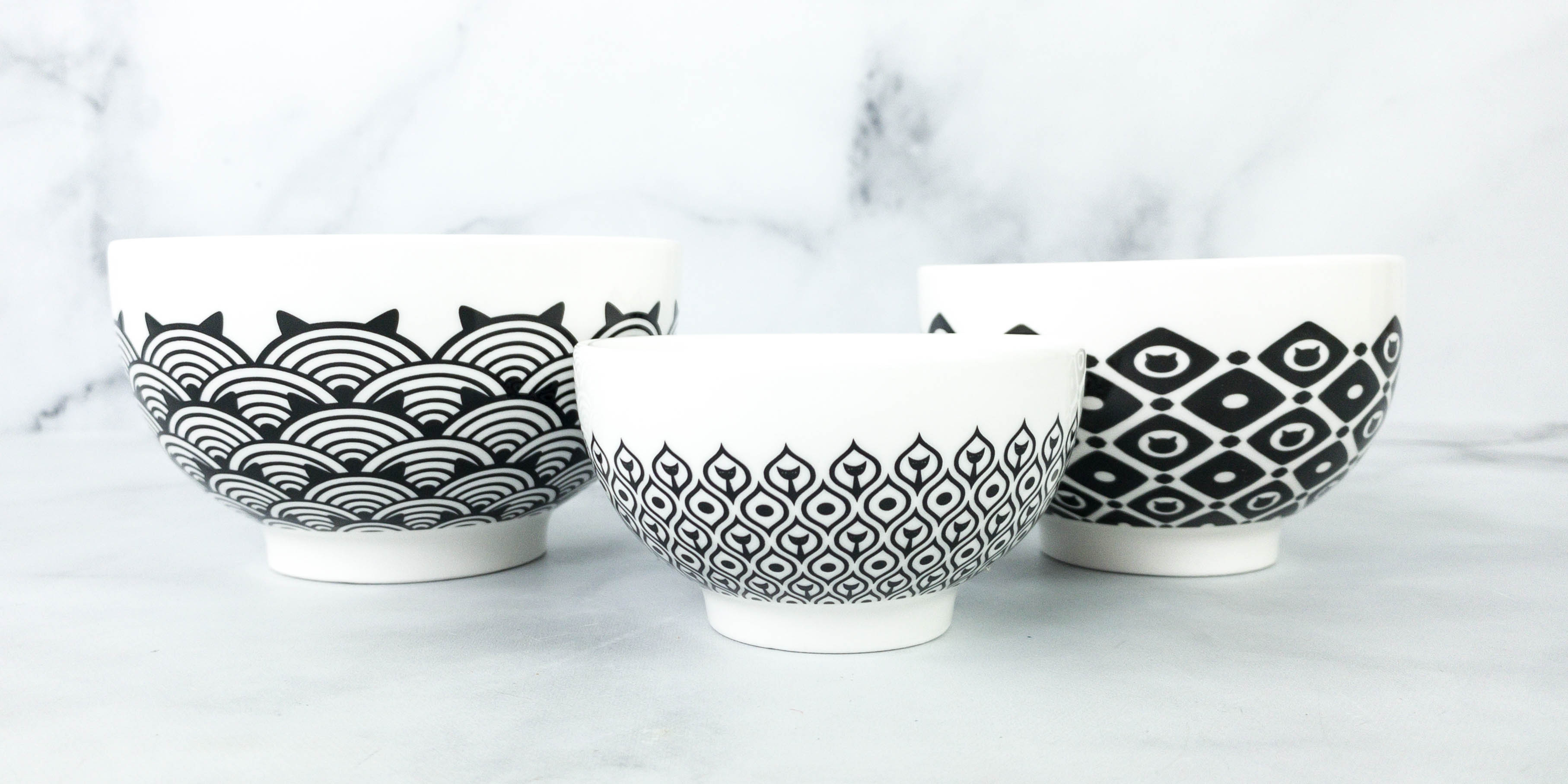 The design reminds me of the towel set that I received from them recently.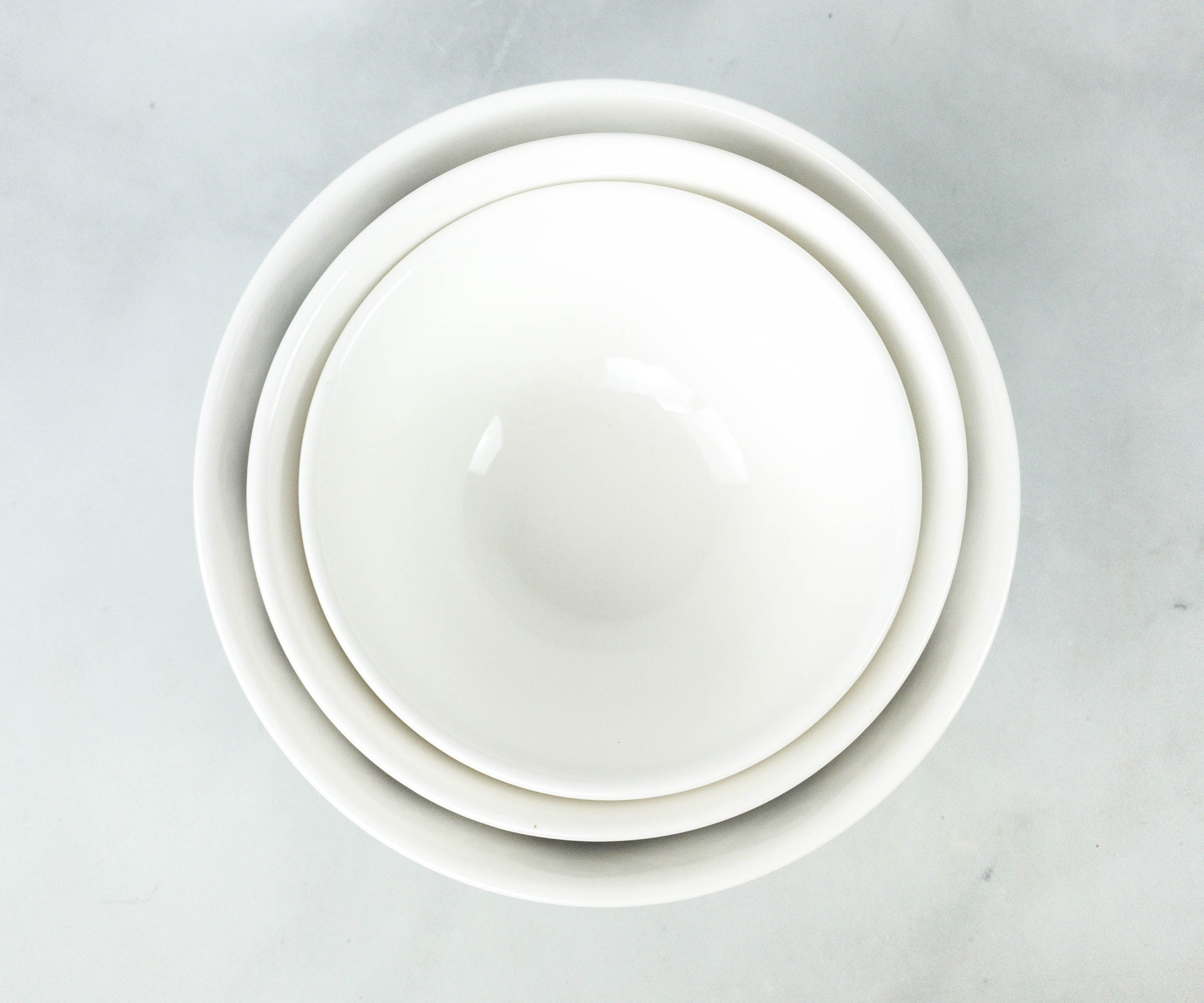 There are three different sizes that you can use depending on what you need. I can use the small one for my soup on the side during meals and I'm thinking of using the bigger one for cereals in the morning!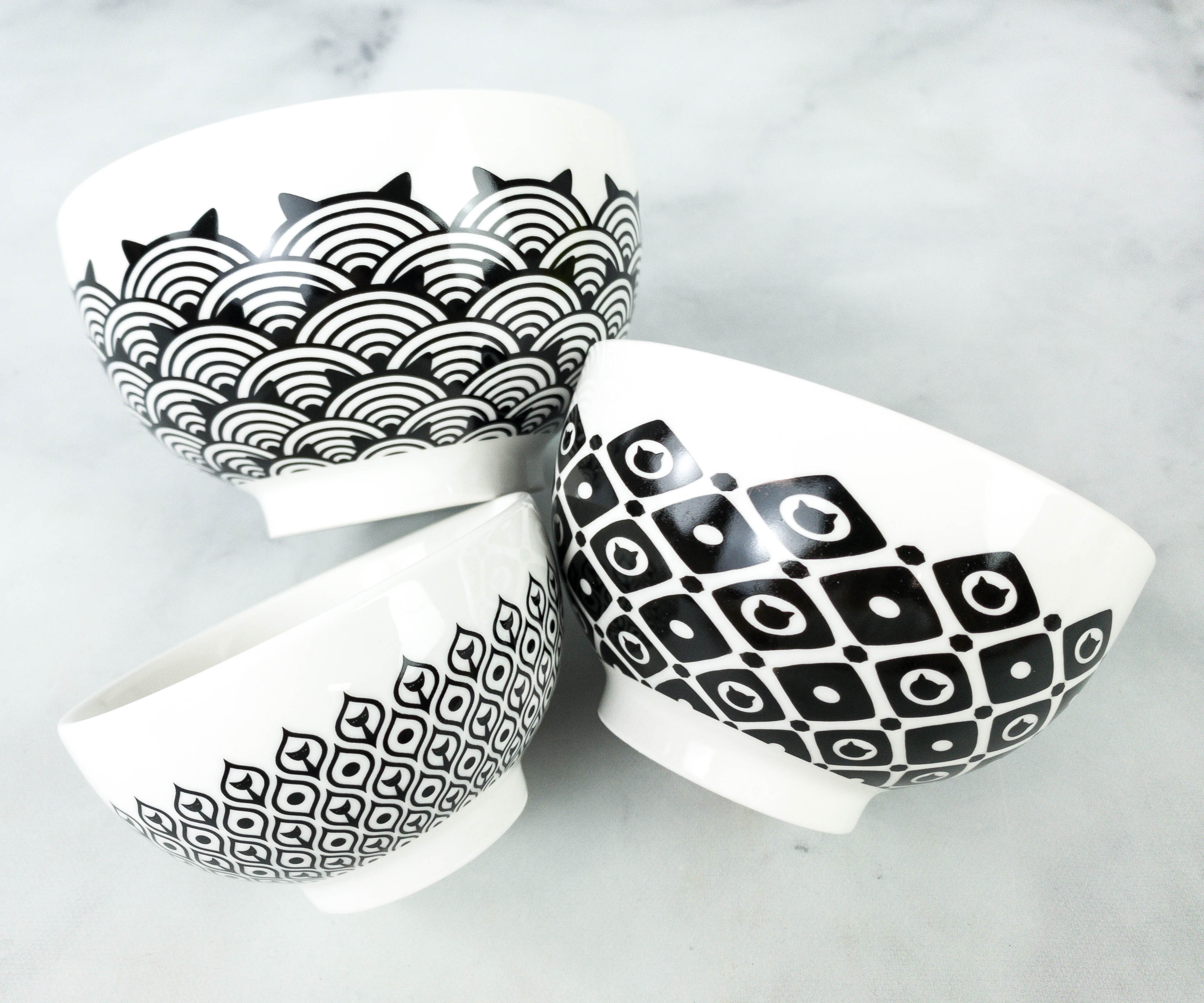 I like that they're different from each other, yet they are all very cohesive. The will also look great on an open cabinet as they are visually pleasing so you can also consider displaying them!
Cat's Meow Hoodie ($34.99) There's a wearable this month, and it's a comfy hoodie!
I like oversized hoodies so this is really perfect.
It's in gray, and I like it because it's a versatile color. The white and silver zipper goes through the whole front and you can also opt to wear this hoodie opened all the way through. The Cat Lady Box logo on the left is super cute as it is shaped like a cat!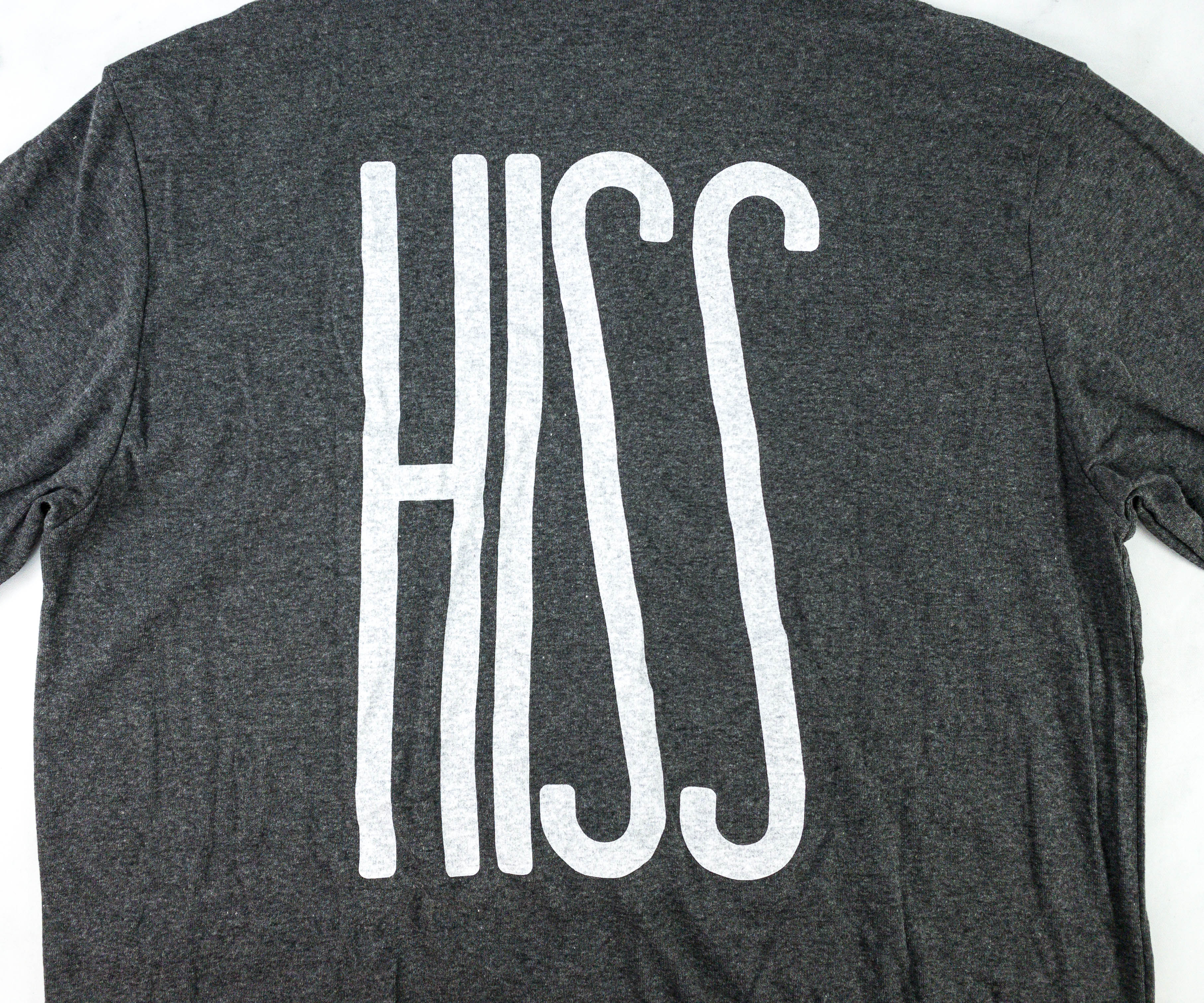 At the back, a big word "HISS" is printed. This is a super cute jacket that screams how you love cats without being too loud. like it not only because of the design but also because the fabric they used is super soft and comfortable to wear!
This cat-themed box never fails to make me smile as they always send cute items! This month's box includes adorable toys for cats, as well as useful cat-inspired items like wearables and homeware. My favorite is the ceramic bowl set because of its geometric patterns that are pleasing to look at. I also like the hoodie because it's comfortable to wear, and even the hand cream because it smells good and it doesn't make my hands feel greasy. If you're a cat lover, this box would be a great way to start a collection of cat-themed merchandise. Also, in case you don't actually have a cat right now, you can opt for a box that only sends cat-themed items for humans!
What do you think of this month's box?