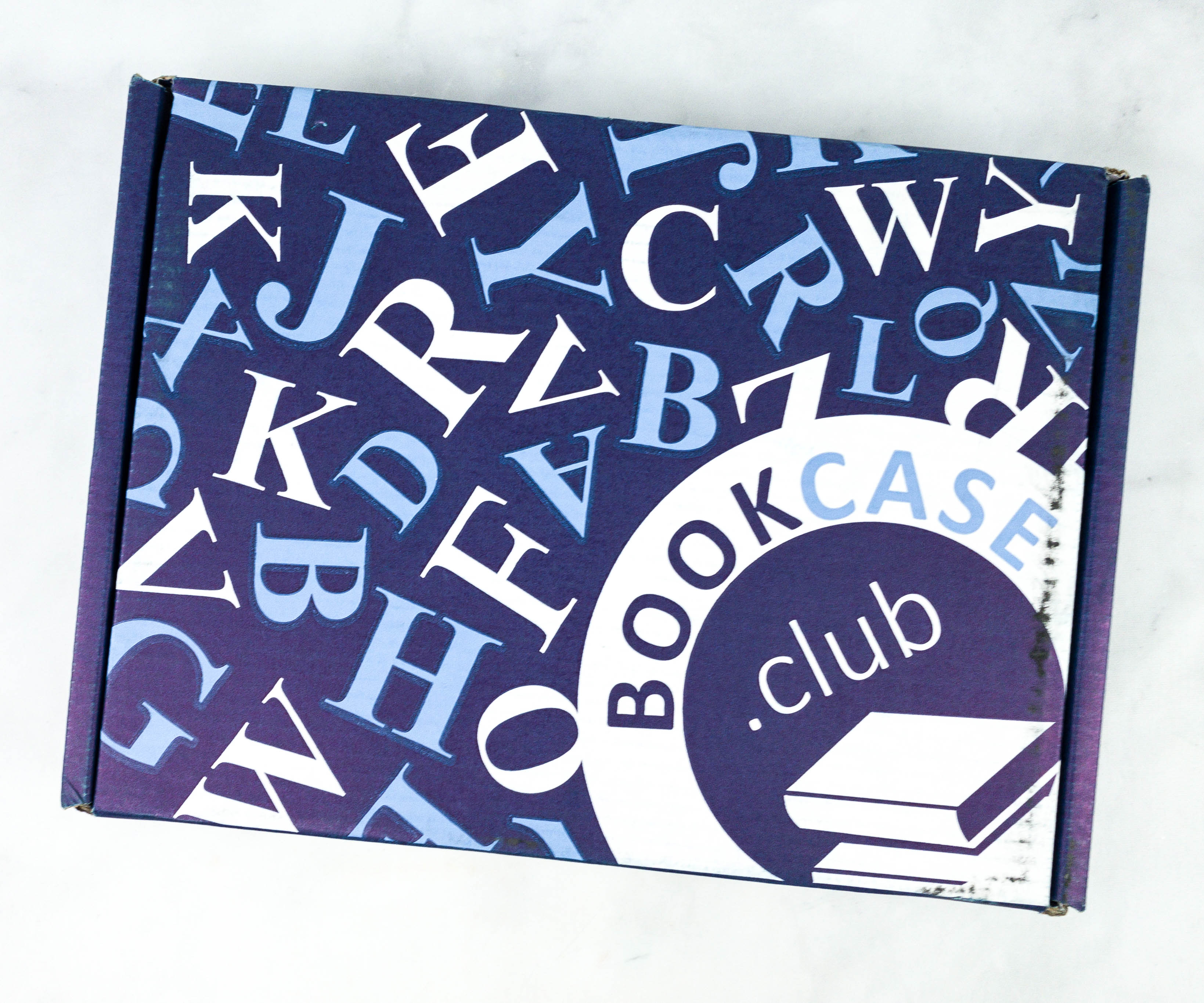 BookCase.Club is a monthly book subscription box offering different genres: Children's, Young Adult, Mystery/Thriller, Sci-Fi/Fantasy, Romance, and Historical/New Age/Contemporary Fiction. Each box contains 2 hand-picked books, except for the Children's box which includes 3 books. It costs $9.99 per month, making it one of the most inexpensive book subscriptions out there.
This is the review of Surprise-Me Fiction, an offering that includes two engaging debuts and stand-alone fiction titles which may include historical, family saga, new age, literary, and contemporary.
DEAL: Save 50% on your first month! Use coupon code HELLOSUB501M. OR Get 10% off your entire order! Use coupon code HELLOSUB10.
When you sign up, you'll pick the genre.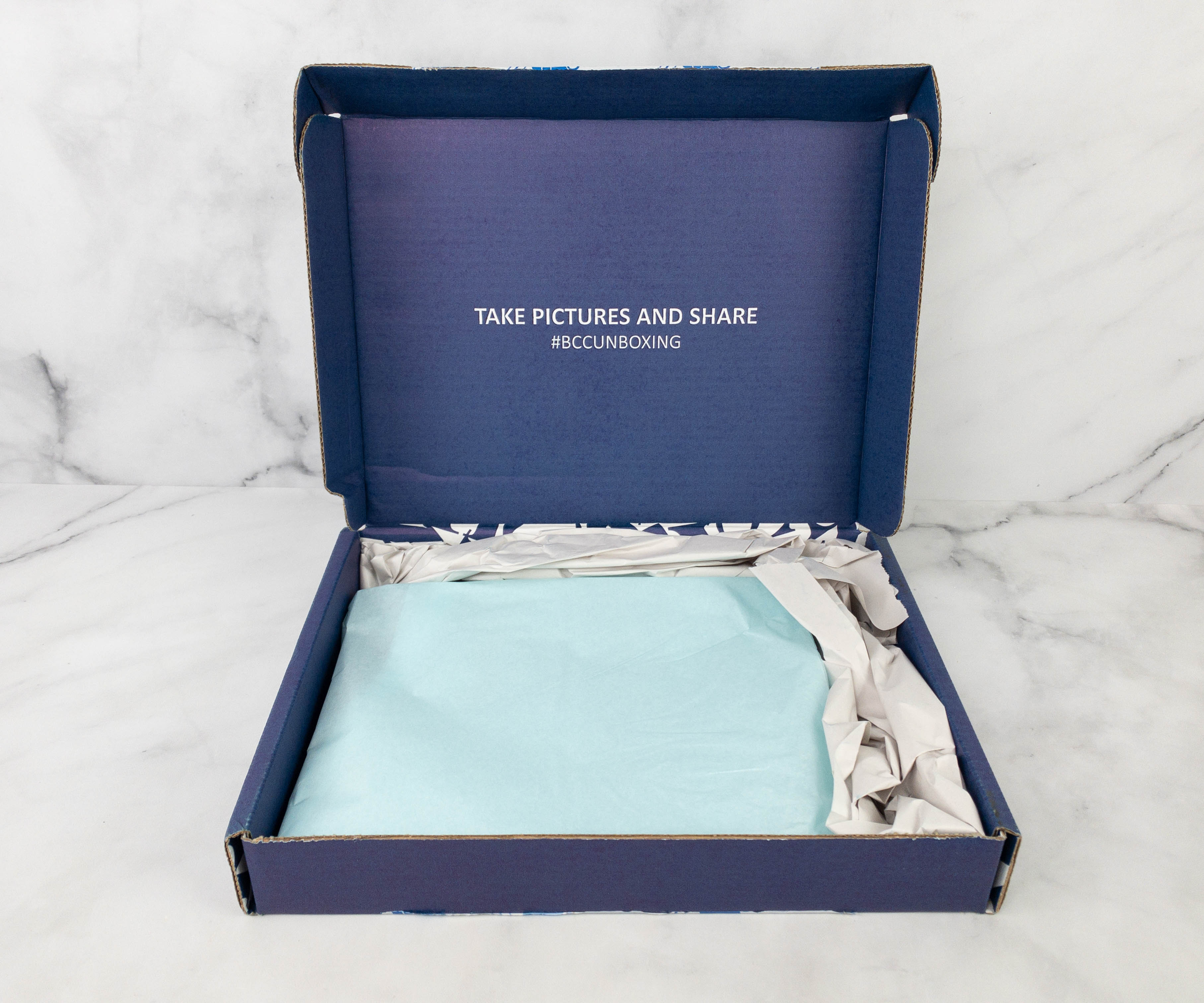 They encourage us to take pictures and share them on social media using #BCCUnboxing. The books were wrapped with Bookcase.club-printed tissue paper.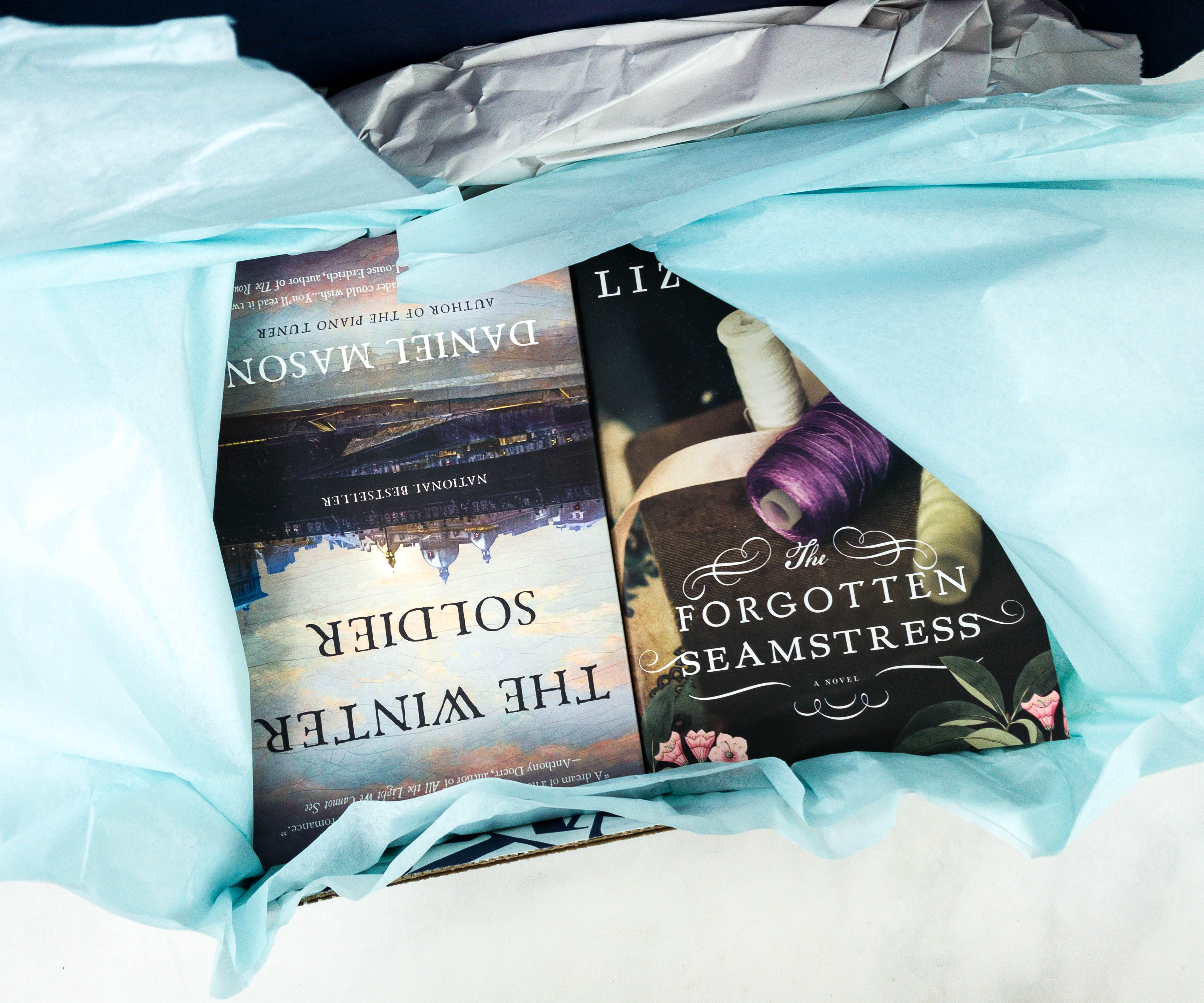 This month's Surprise-Me Fiction book picks are The Winter Soldier by Daniel Mason and The Forgotten Mistress by Liz Trenow.
Everything in my box!
The Winter Soldier by Daniel Mason ($8.95)
Vienna, 1914. Lucius is a twenty-two-year-old medical student when World War I explodes across Europe. Enraptured by romantic tales of battlefield surgery, he enlists, expecting a position at a well-organized field hospital. But when he arrives, at a commandeered church tucked away high in a remote valley of the Carpathian Mountains, he finds a freezing outpost ravaged by typhus. The other doctors have fled, and only a single, mysterious nurse named Sister Margarete remains.

But Lucius has never lifted a surgeon's scalpel. And as the war rages across the winter landscape, he finds himself falling in love with the woman from whom he must learn a brutal, makeshift medicine. Then one day, an unconscious soldier is brought in from the snow, his uniform stuffed with strange drawings. He seems beyond rescue, until Lucius makes a fateful decision that will change the lives of doctor, patient, and nurse forever.

From the gilded ballrooms of Imperial Vienna to the frozen forests of the Eastern Front; from hardscrabble operating rooms to battlefields thundering with Cossack cavalry, The Winter Soldier is the story of war and medicine, of family, of finding love in the sweeping tides of history, and finally, of the mistakes we make, and the precious opportunities to atone.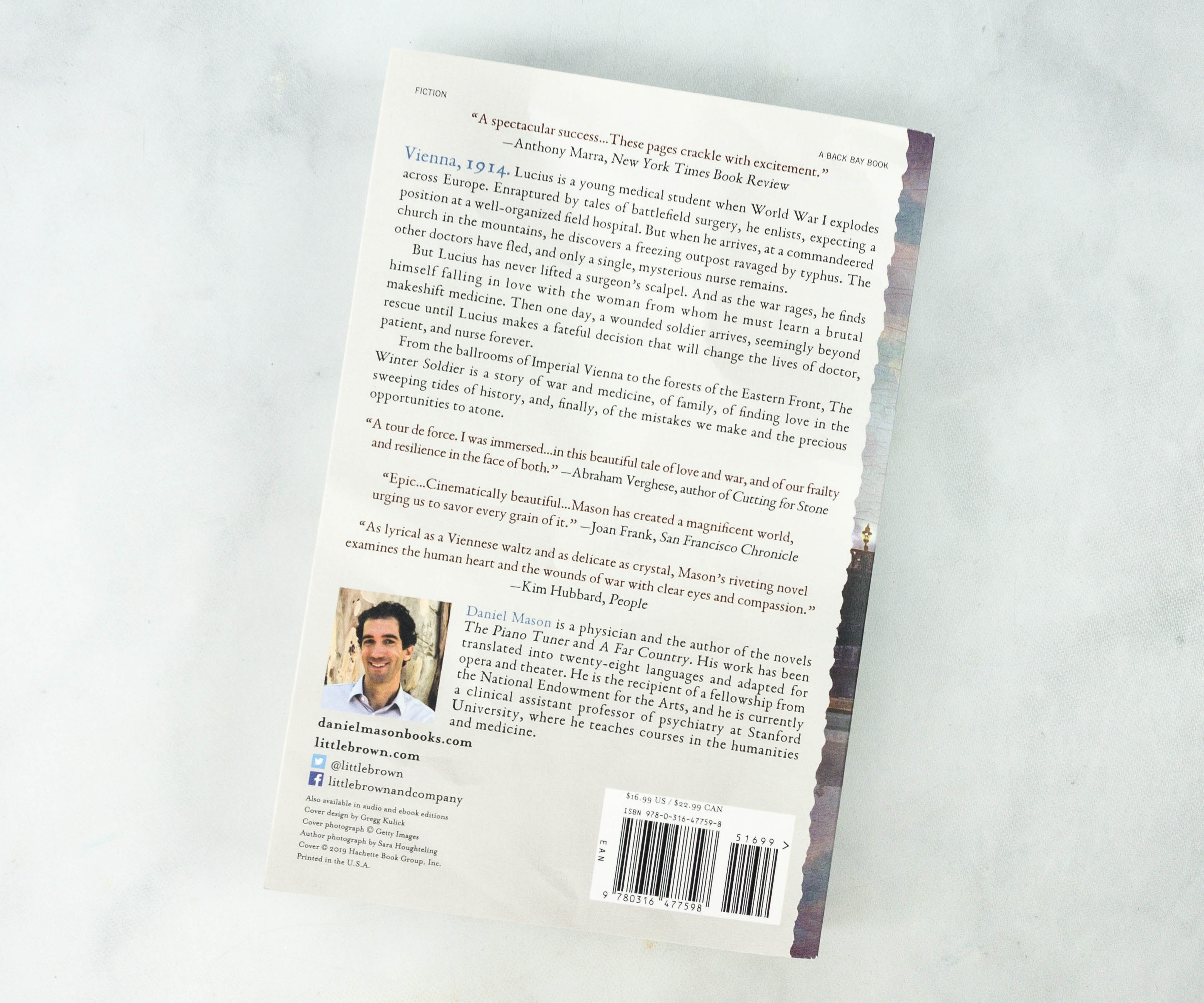 The back of the book contains the story synopsis, as well as a short author bio.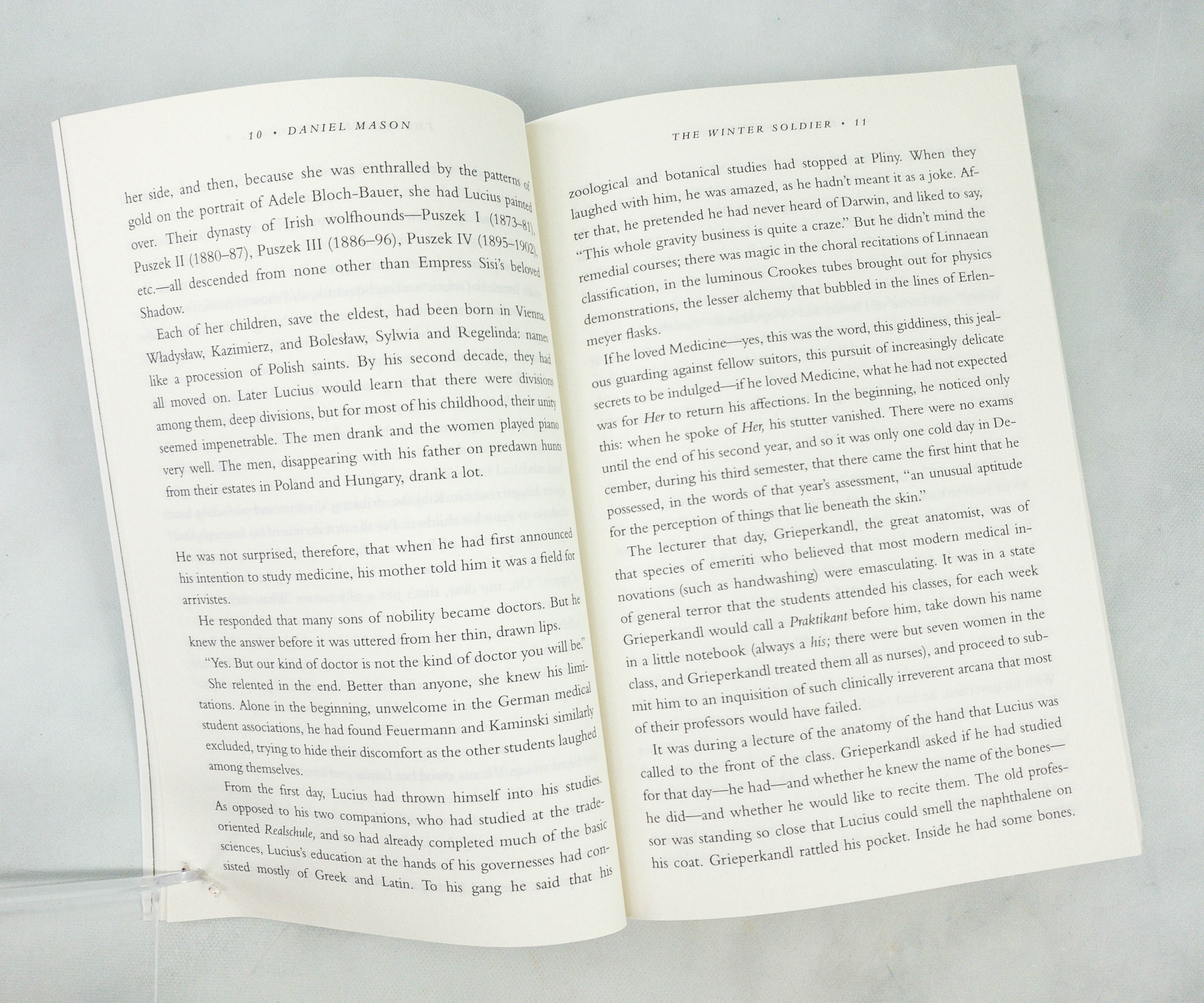 The story is set in World War I and the protagonist is a 22-year-old medical student. Most of it took place at a field hospital in the Carpathian Mountains. The author is also a physician and a psychiatrist and that is probably why even the smallest details were pretty accurate.
If you love historical fiction and medical stories, this one is worth a read. This is not for the fainthearted though, since the descriptions of the horrific conditions of the patients are really detailed.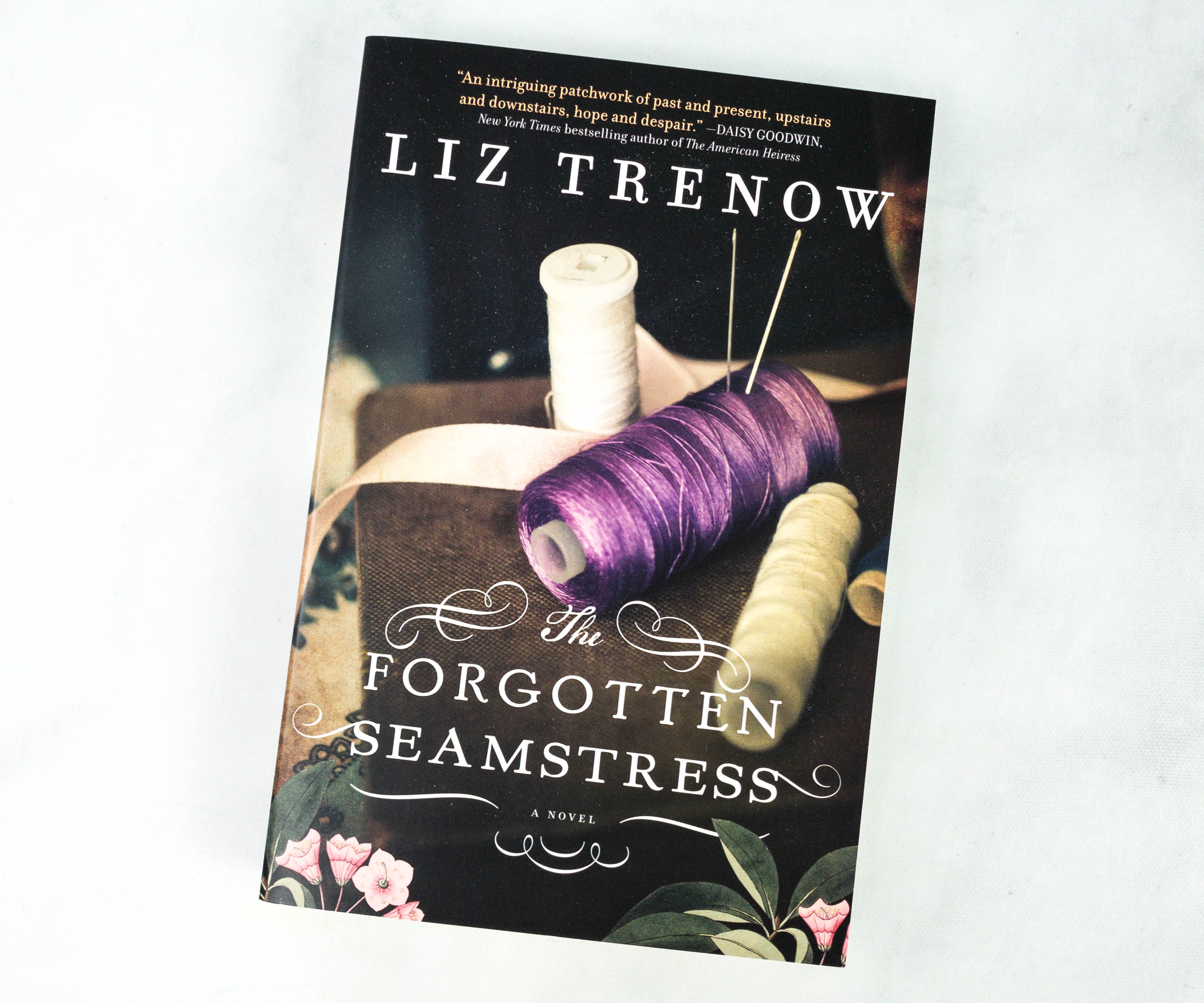 The Forgotten Seamstress by Liz Trenow ($9.25)
A moving story of two women tied together by an heirloom despite the decades that separate their times in England, The Forgotten Seamstress quilts layers of history into one astonishing mystery.

In the early 20th century, Maria knows that, as a shy girl with no family, she's lucky to have landed in the sewing room of the royal household. Before World War I casts its shadow, she catches the eye of the glamorous and intense Prince of Wales. But her life takes a far darker turn, and soon all she has left is a fantastical story about her time at Buckingham Palace.

Decades later, Caroline Meadows discovers a beautiful quilt in her mother's attic. When she can't figure out the meaning of the message embroidered into its lining, she embarks on a quest to reveal its mystery, a puzzle that only seems to grow more important to her own heart. As Caroline pieces together the secret history of the quilt, she comes closer and closer to the truth about Maria.

Page-turning and heartbreaking, The Forgotten Seamstress stitches together past and present in an unforgettable quilt of English historical fiction perfect for fans of Jennifer Chiaverini and Pam Jenoff.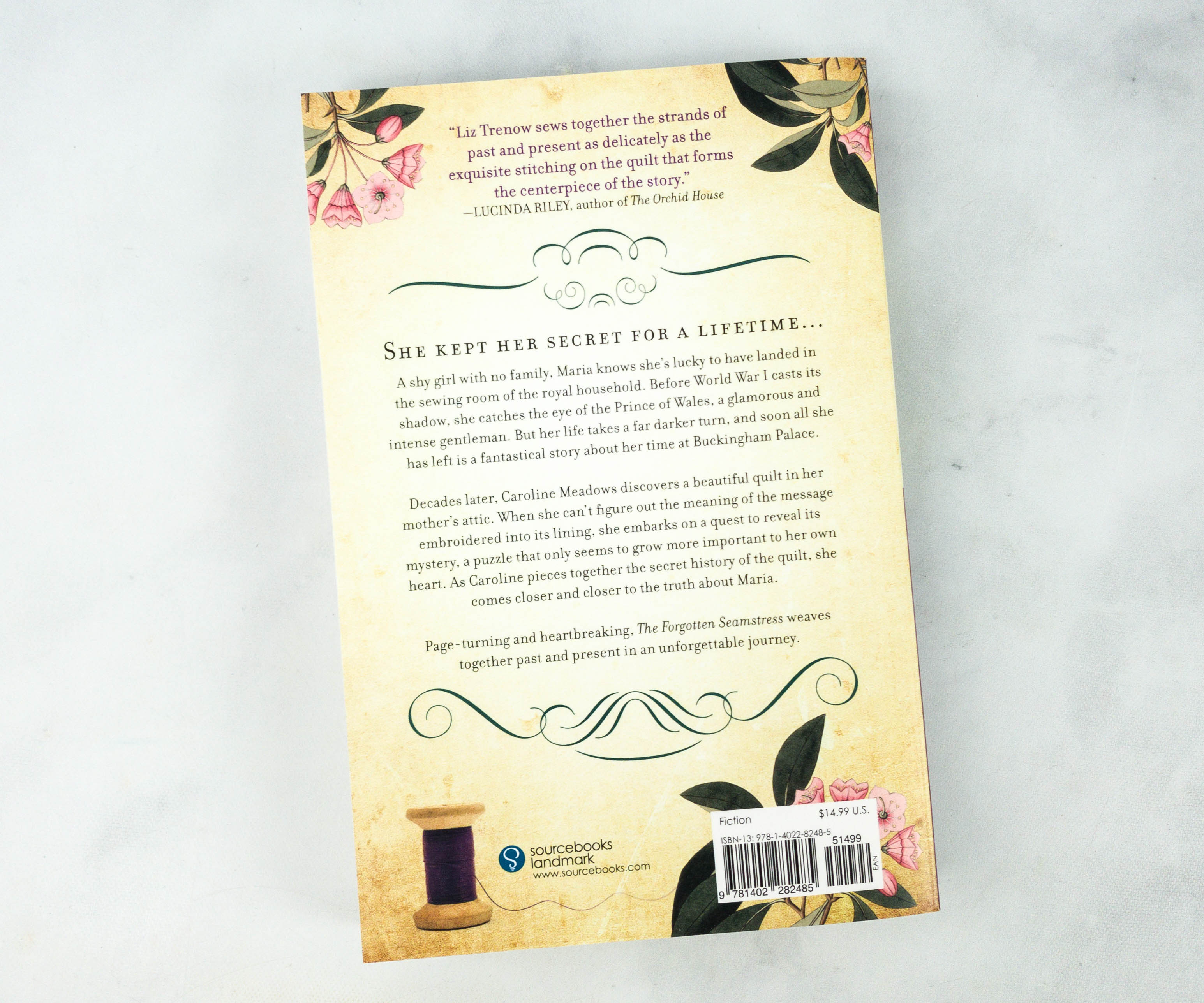 Here's another richly detailed story, and this time it's about a stunning quilt that Caroline Meadows discovered in her mother's attic and her search to find out its origins.
The thing about it is that the readers only learn about the mysterious seamstress named Maria through the other characters. The story isn't told from her perspective, and that adds to the excitement and the mystery.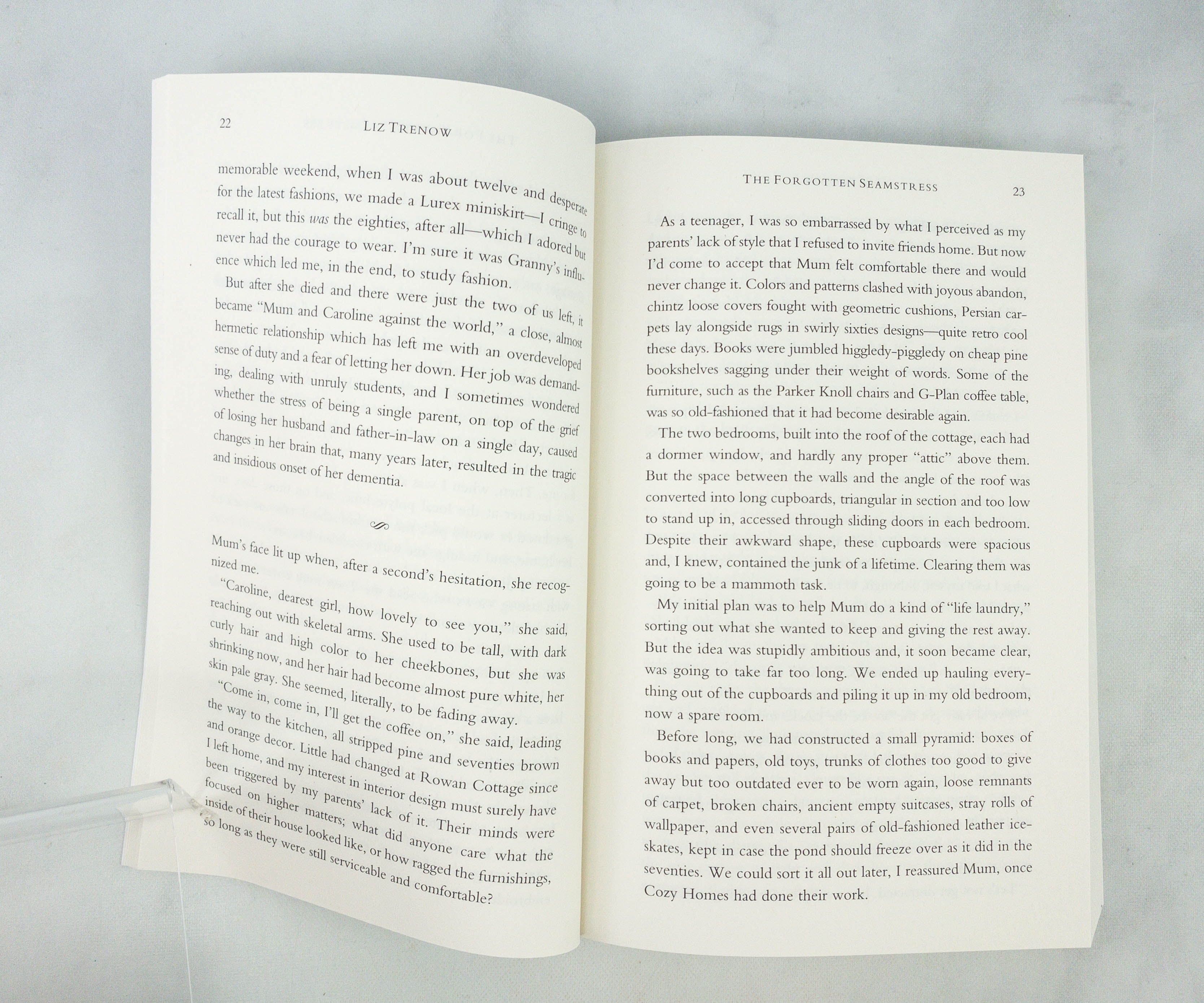 This would be a great book to pick up if you love reading about family histories and family heirlooms!
I enjoyed this month's Surprise-Me Fiction book picks! The first one is set in World War I and is also a medical story, while the other one is an engaging tale of a woman's search for a mysterious seamstress. If you're into historical fiction, this subscription is worth looking into because they send great titles from some of the best authors and even from up-and-coming ones. BookCase Club also offers subscriptions for YA, romance, mystery/thriller, and sci-fi/fantasy, in case you want to expand your reading into other genres!
What did you think of this month's choices? Have you tried any of the BookCase.Club subscriptions?