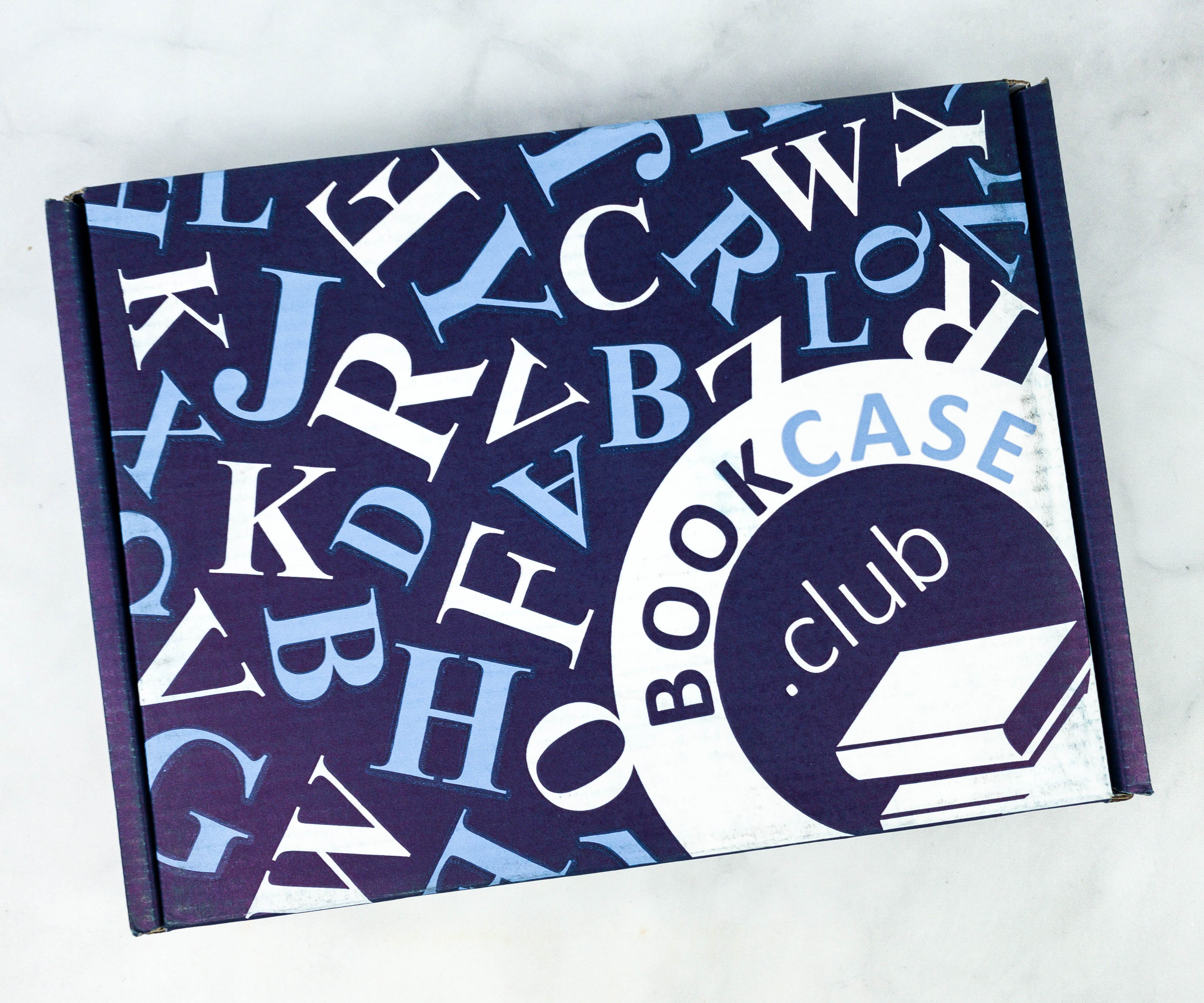 BookCase.Club is a monthly book subscription box offering different genres: Children's, Young Adult, Mystery/Thriller, Sci-Fi/Fantasy, Paranormal Romance, and Romance. Each box contains 2 hand-picked books, except for the Children's box which includes 3 books. It costs $9.99 per month, making it one of the most inexpensive book subscriptions out there.
This is the Strange Worlds Case, which is all about Sci-Fi/Fantasy.
DEAL: Save 50% on your first month! Use coupon code HELLOSUB501M. OR Get 10% off your entire order! Use coupon code HELLOSUB10.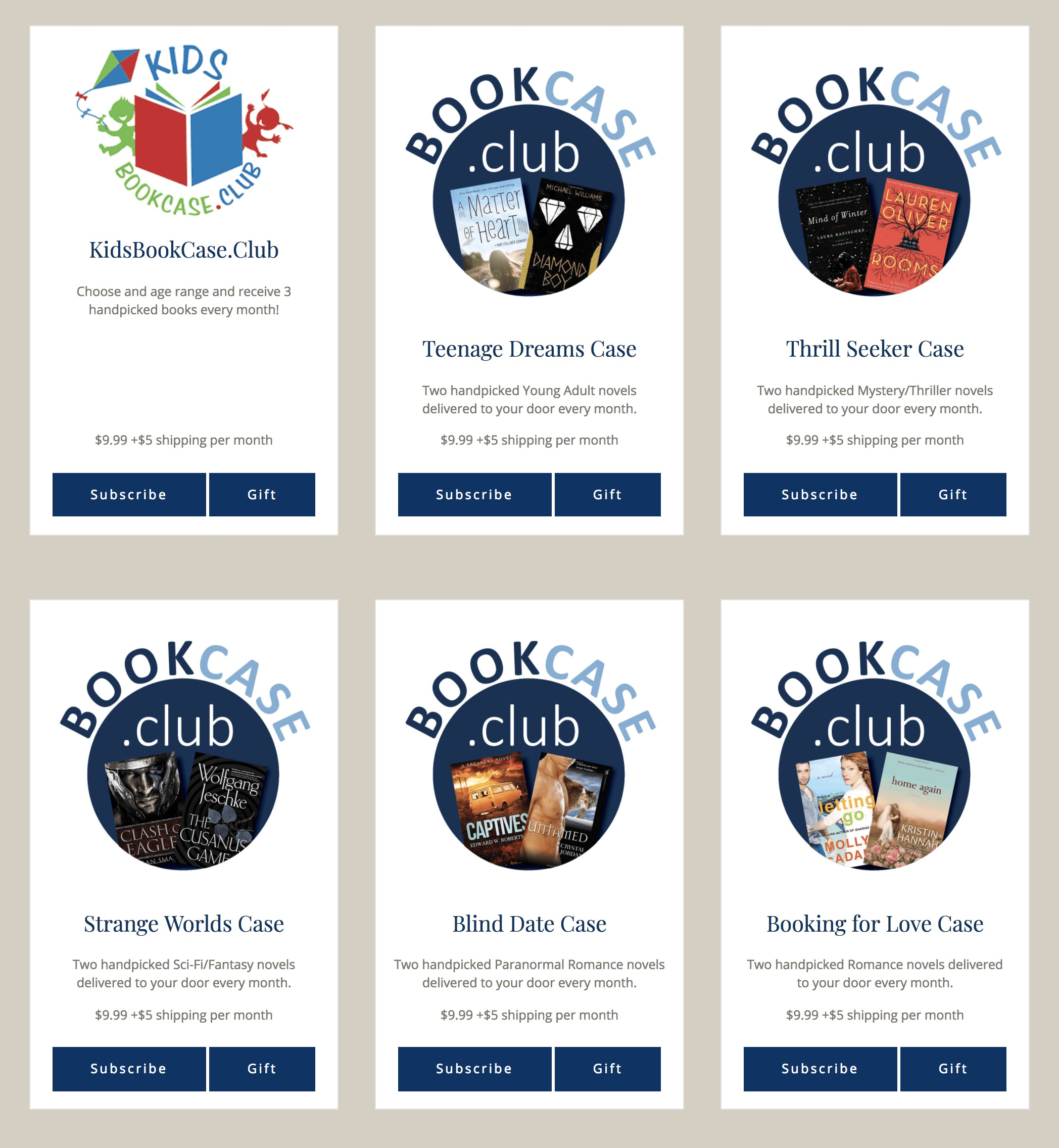 When you sign up, you'll pick the genre.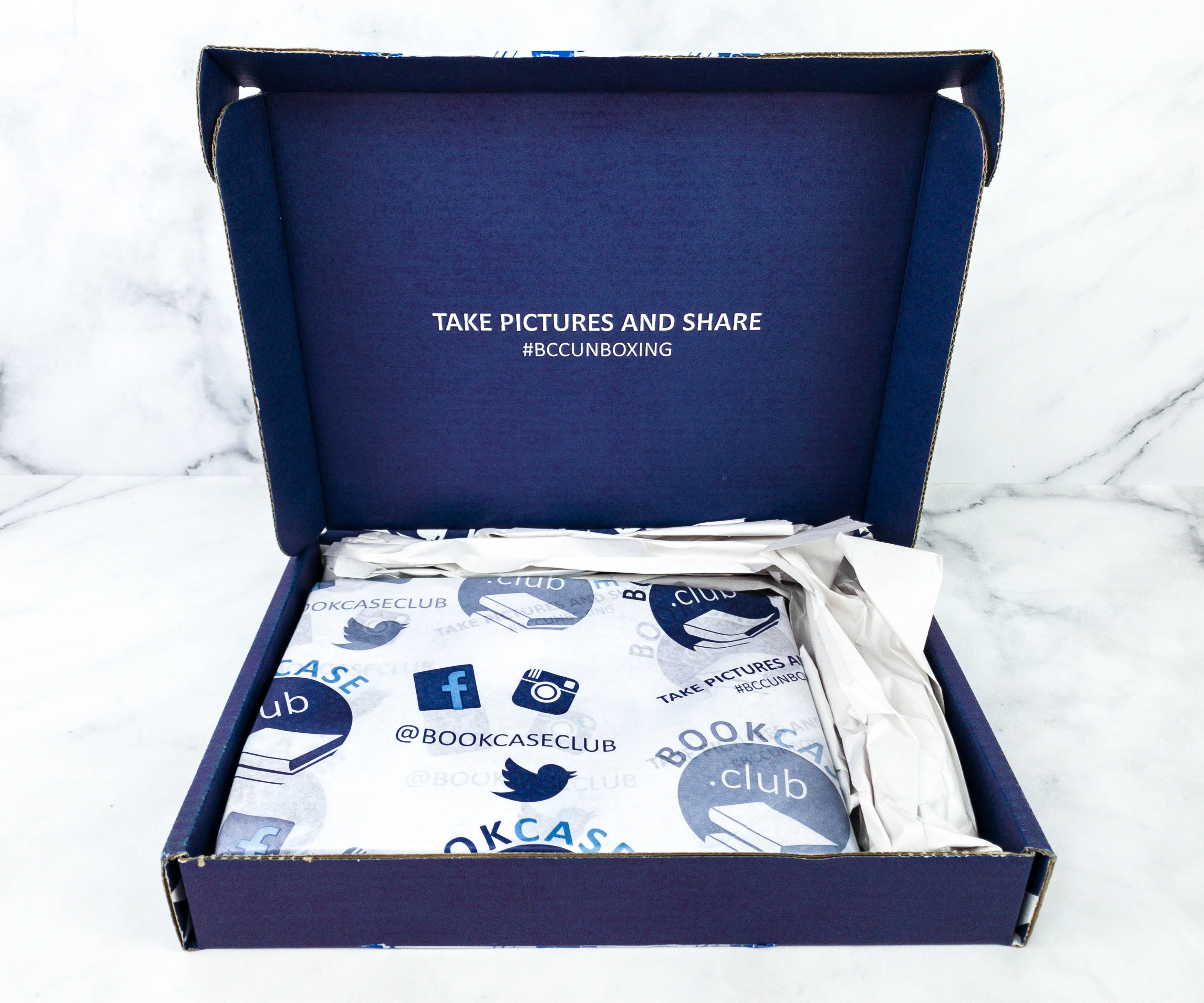 The books were wrapped with a tissue paper featuring the BookCase Club logo and social media handles.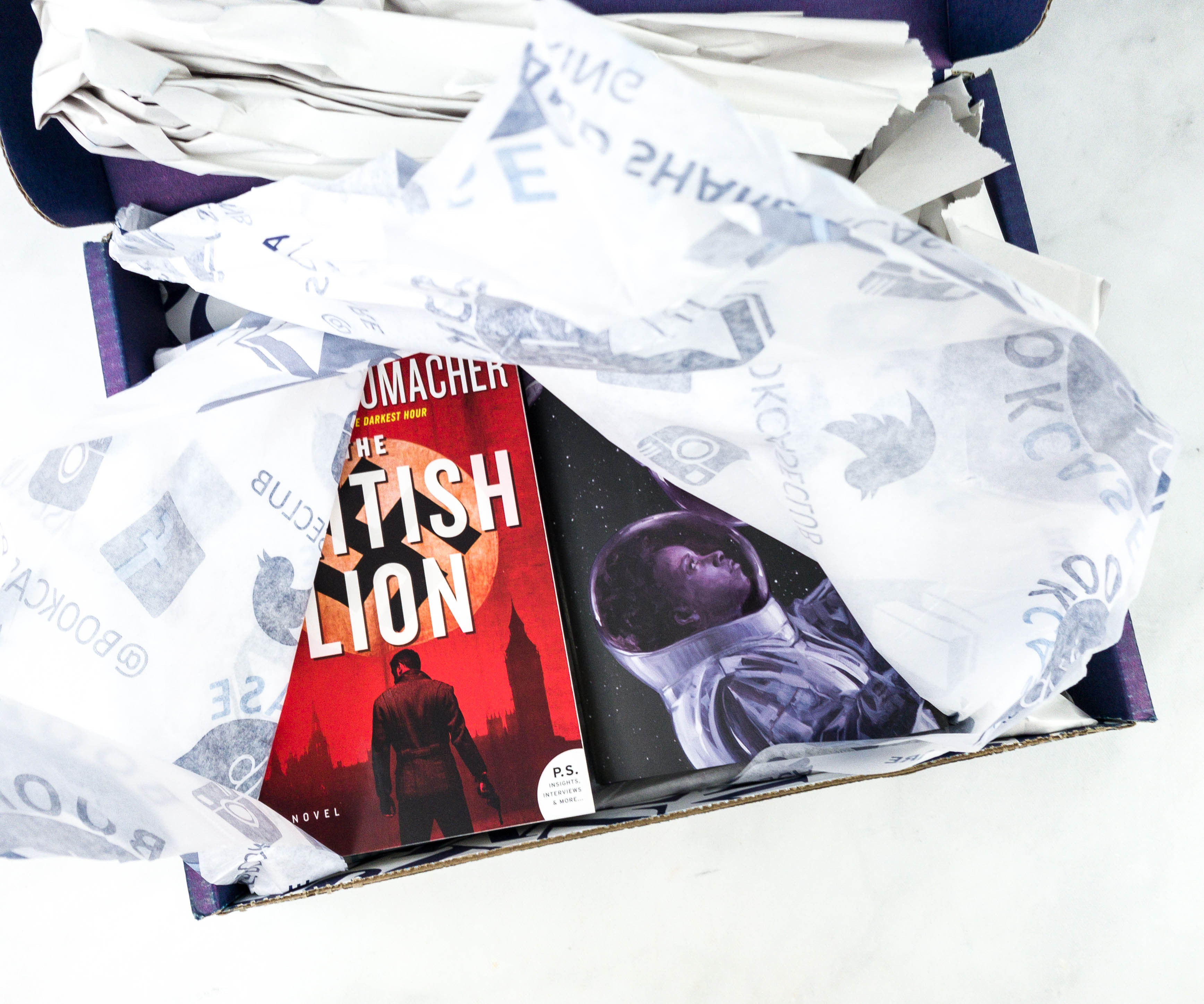 This month's Sci-Fi/Fantasy books are The British Lion by Tony Schumacher and Nightflyers by George R.R. Martin.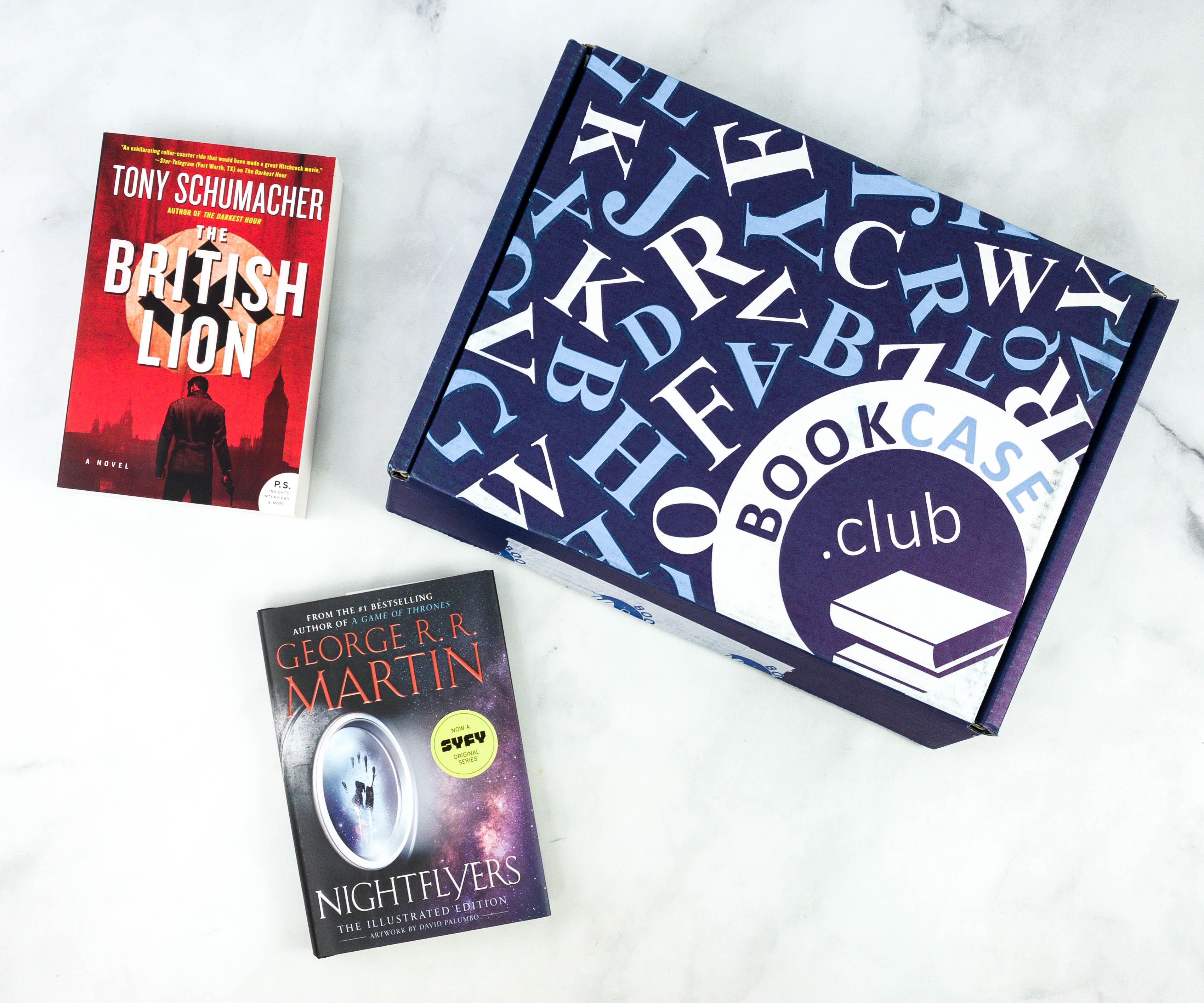 Everything in my box!
Night Flyers by George R.R. Martin – SIMILAR ($10.17)
From #1 bestselling author of A Game of Thrones: Nightflyers, coming to television on SyFy, is an epic story of space exploration and cosmic horror, plus five George R. R. Martin classic science fiction tales.

On a voyage toward the boundaries of the known universe, nine misfit academics seek out first contact with a shadowy alien race.

But another enigma is the Nightflyer itself, a cybernetic wonder with an elusive captain no one has ever seen in the flesh. Soon, however, the crew discovers that their greatest mystery – and most dangerous threat – is an unexpected force wielding a thirst for blood and terror….

Also included are five additional classic George R. R. Martin tales of science fiction that explore the breadth of technology and the dark corners of the human mind.
Sci-fi meets horror in this collection of short stories by George R.R. Martin. The back cover of this book is actually quite stunning!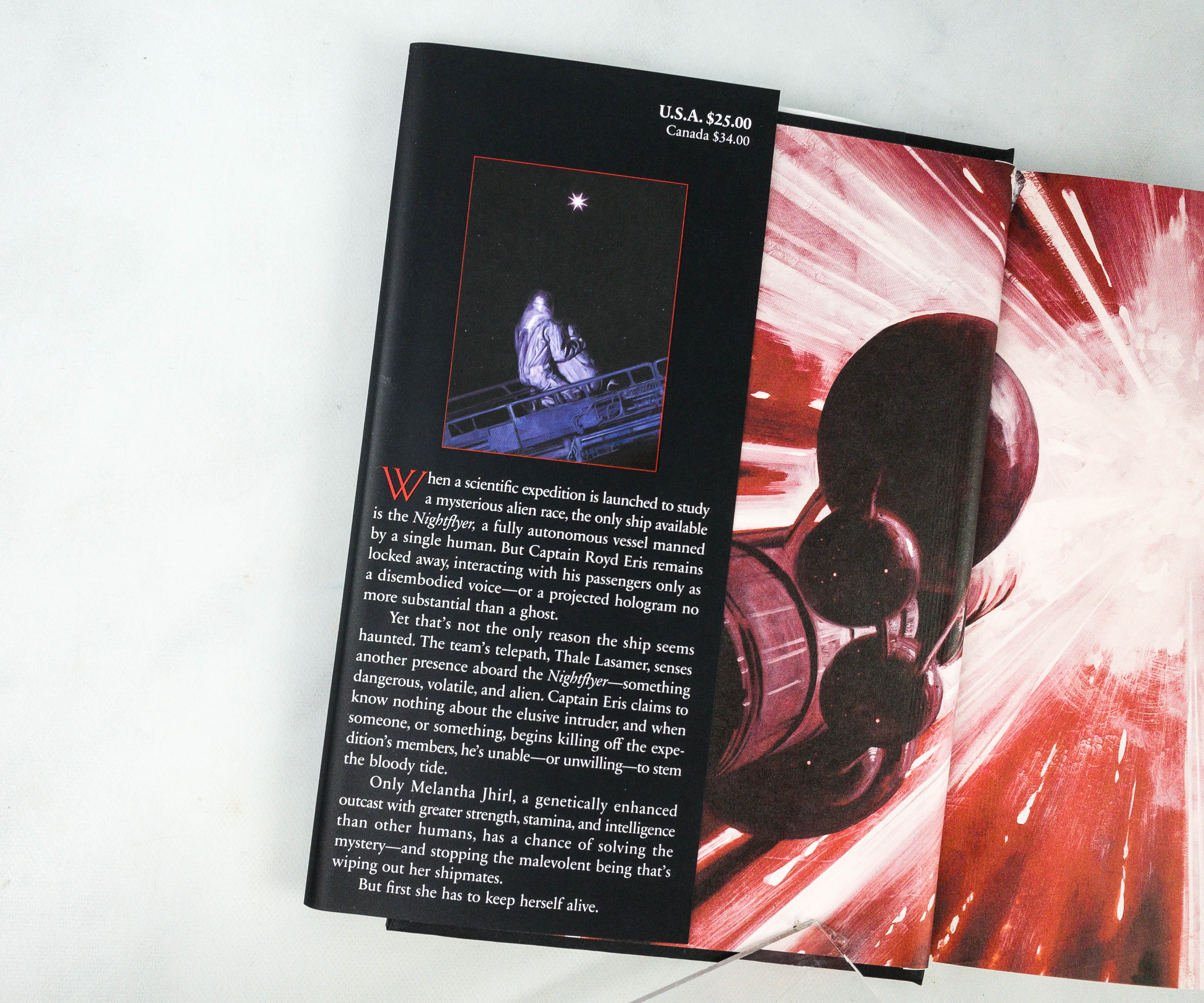 This is the illustrated version, which contains 15 full-color original illustrations!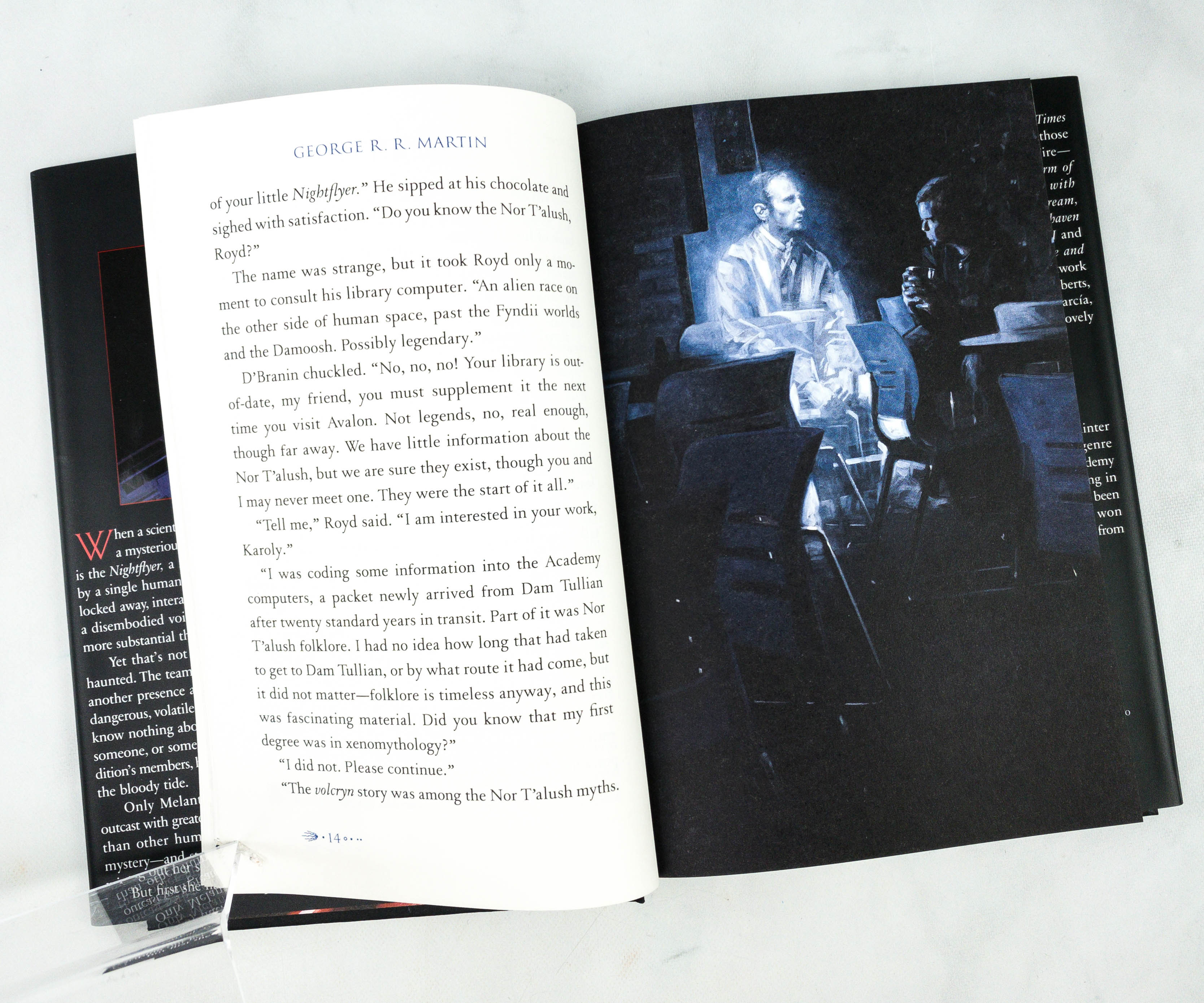 This is one of George R.R. Martin's early works and it was nothing short of amazing. There is wonderful characterization in all of the six stories in the collection. The title story focuses on a space crew looking for an ancient alien spacecraft and I loved the suspense in it!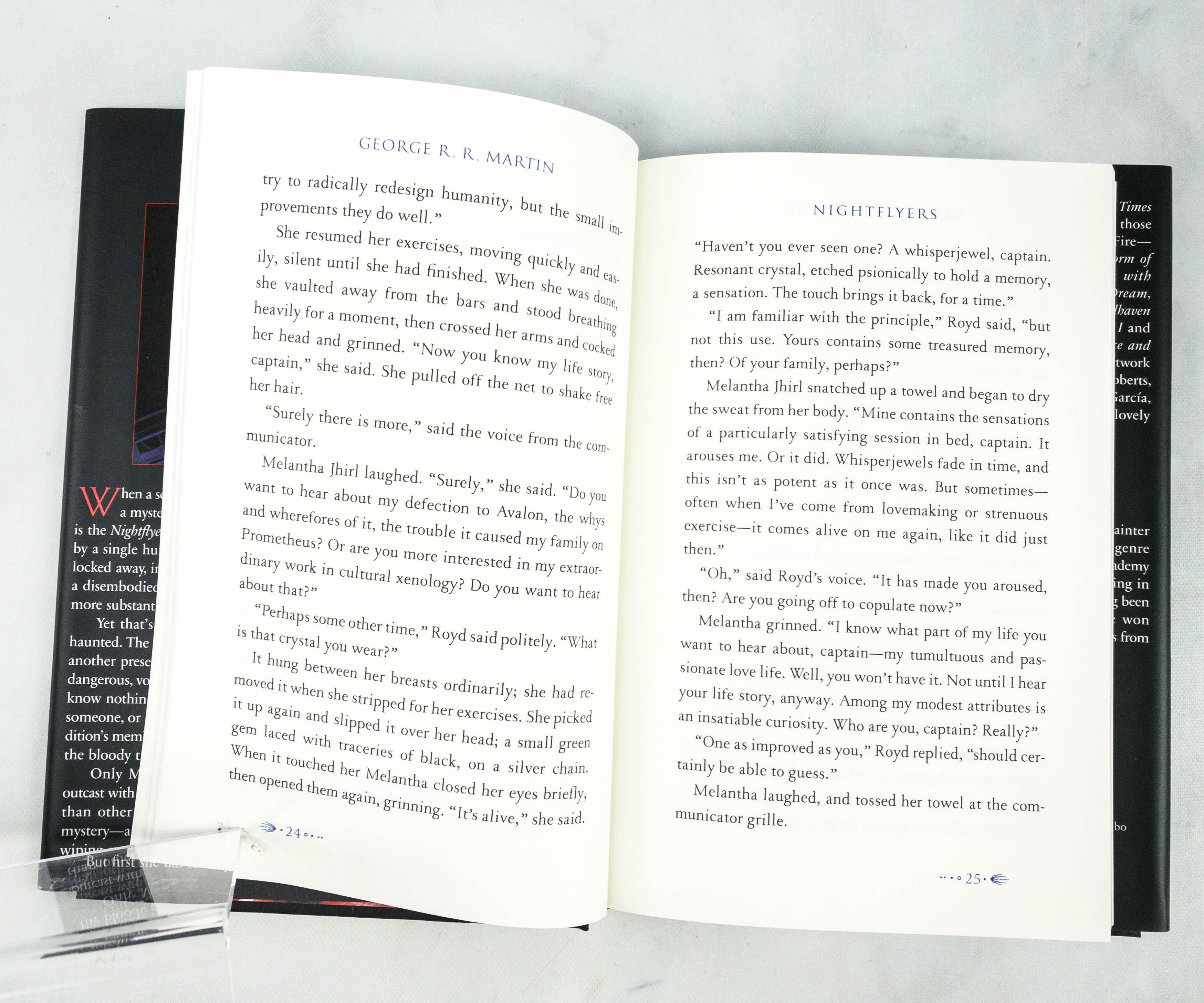 The other stories in the collection are Override, Weekend in a War Zone, And Seven Times Never Kill Man, Nor the Many-Colored Fires of a Star Ring, and A Song for Lya. They were also engaging and thrilling! Whether you're a fan of the author or you simply love sci-fi and horror, this book would make a good, thought-provoking read.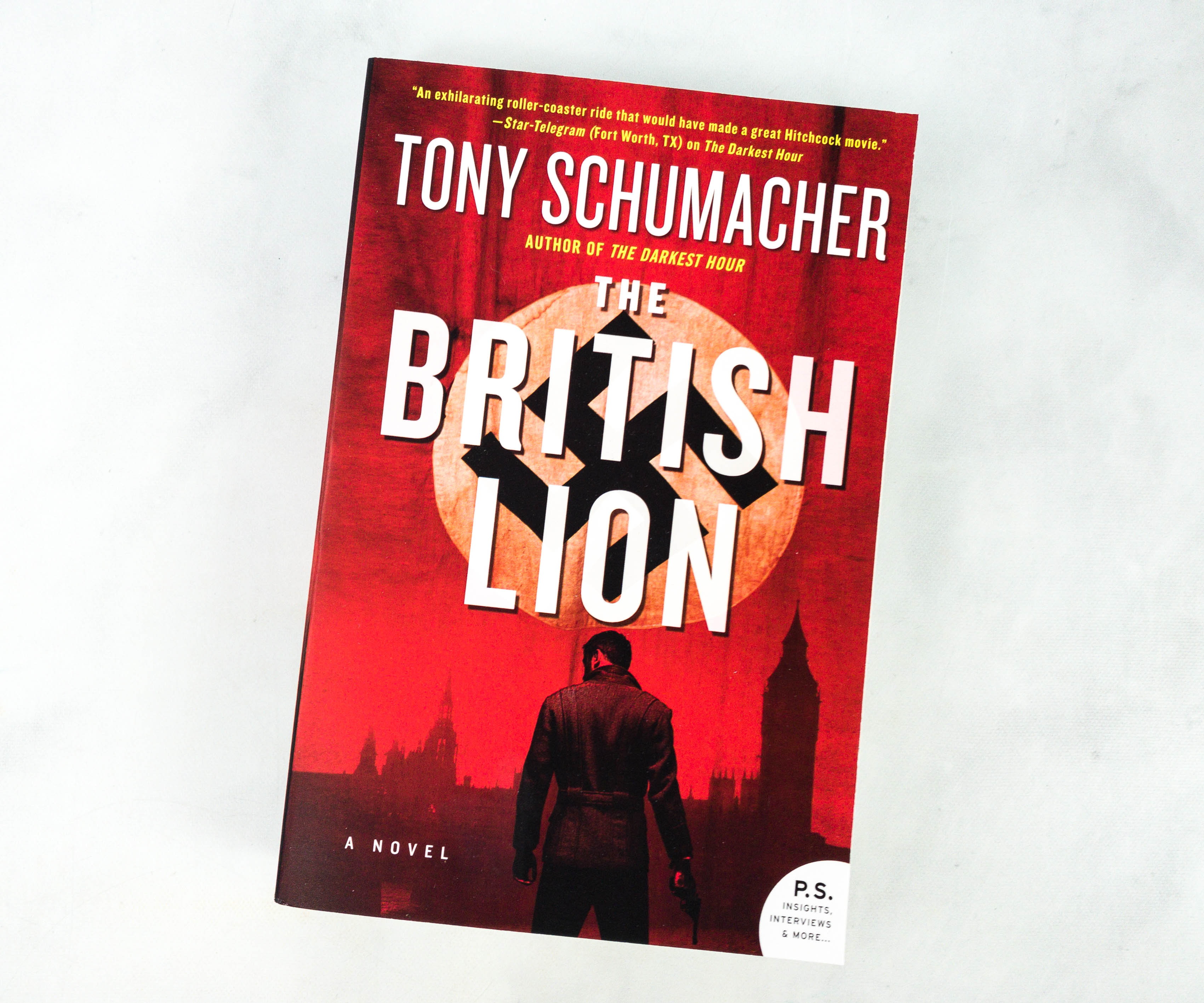 The British Lion by Tony Schumacher ($25.49)
In this crackling alternate history thriller set in the years after World War II—the riveting sequel to The Darkest Hour—London detective John Rossett joins forces with his Nazi boss to save the commander's kidnapped daughter as the Germans race to make the first atomic bomb.

With the end of the war, the victorious Germans now occupy a defeated Great Britain. In London, decorated detective John Henry Rossett, now reporting to the Nazi victors, lies in a hospital bed recovering from gunshot wounds. Desperate to avoid blame over the events that led to the shooting, his boss, Ernst Koehler, covers up the incident. But when Koehler's wife and daughter are kidnapped by American spies, the terrified German turns to the only man he trusts to help him—a shrewd cop who will do whatever is necessary to get the job done: John Rossett.

Surviving his brush with death, Rossett agrees to save his friend's daughter. But in a chaotic new world ruled by treachery and betrayal, doing the right thing can get a man killed. Caught between the Nazi SS, the violent British resistance, and Americans with very uncertain loyalties, Rossett must secretly make his way out of London and find Ruth Hartz, a Jewish scientist working in Cambridge. Spared from death because of her intellect and expertise, she is forced to work on developing the atom bomb for Germany. Though she knows it could end any hope of freedom in Europe and maybe even the world, Ruth must finish the project—if she, too, wants to survive.
This is a mind-blowing read that falls under the sci-fi and alternate history genre!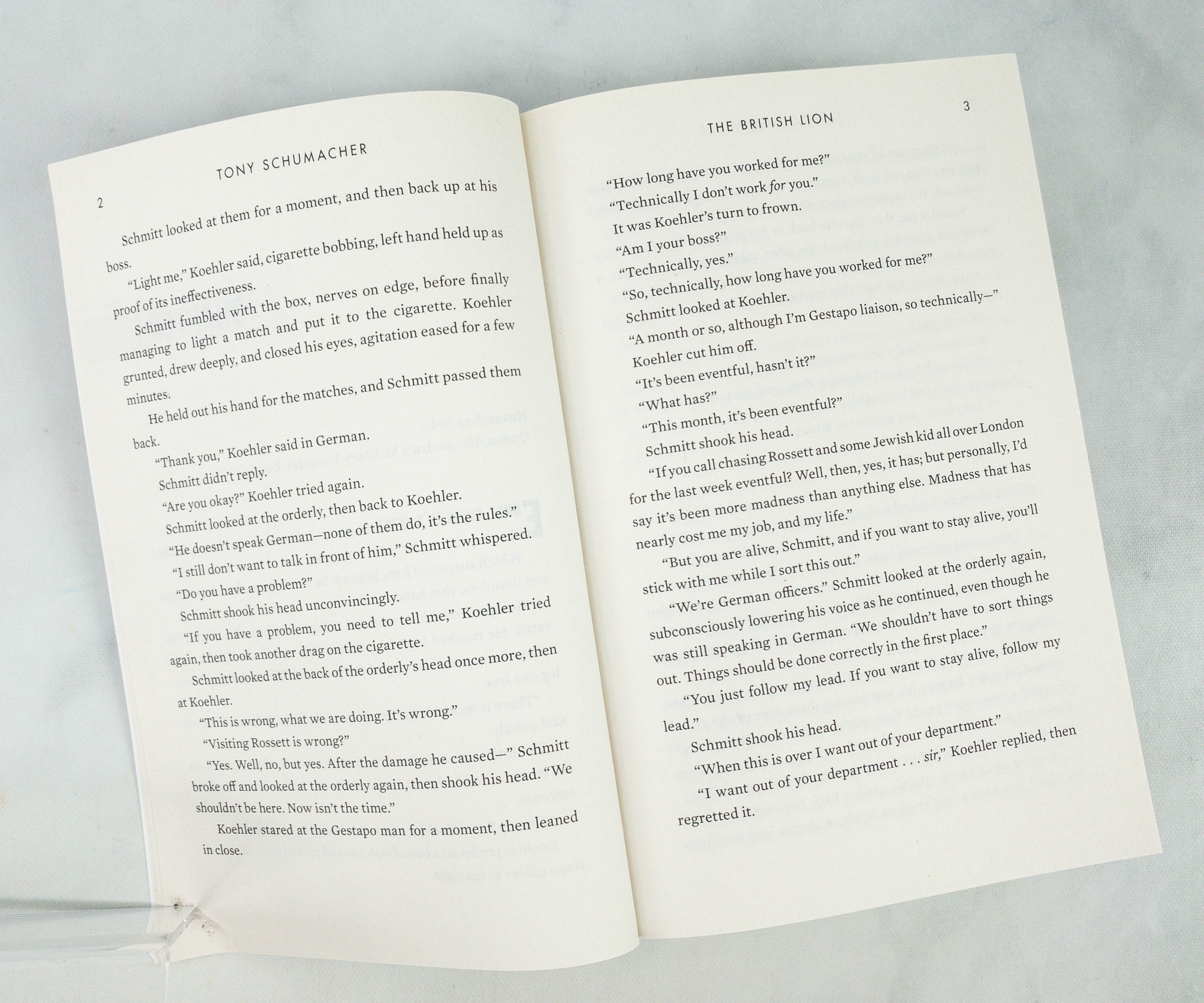 The story is set in the years after World War II. Although this is a sequel to The Darkest Hour, you don't have to read the first book to be able to fully grasp this one.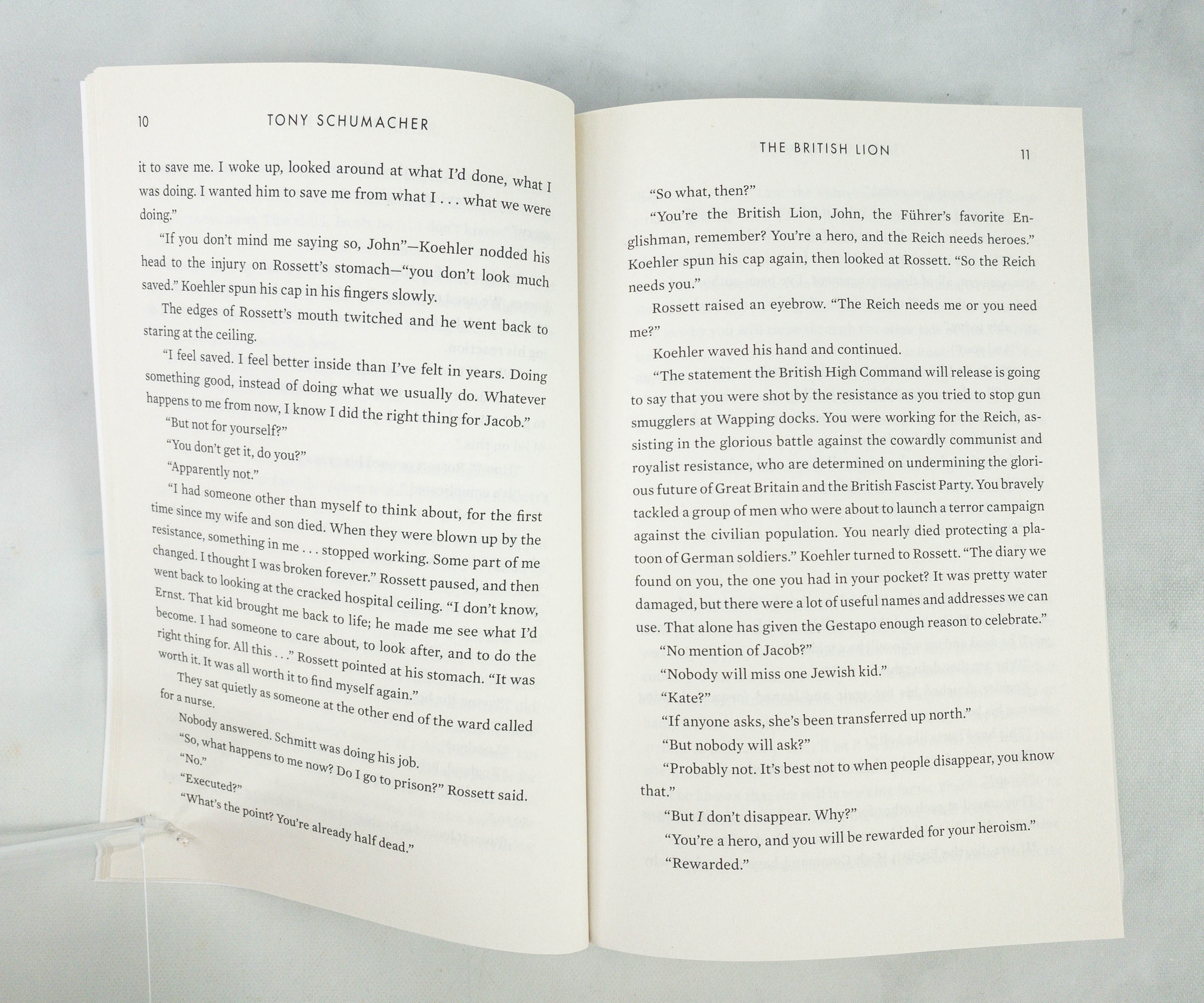 The story re-imagines Britain under Nazi Occupation. It's fast-paced and action-packed, plus the author did a great job of painting vivid details of what Britain was like in the 1940s.
The best sci-fi and fantasy stories don't just have unique plots and characters, but also have excellent worldbuilding. Both books I received this month from BookCase.Club Strange Worlds Case fit the bill, so I'm definitely pleased. The first one is an excellent short story collection by George R.R. Martin that mixes sci-fi and horror, while the other one is a chilling re-imagining of what happened to Britain after World War II. I couldn't pick a favorite because both of them are well-written and worthy of reading! If you're also a bookworm who can't get enough books to read, this subscription is for you. You can pick your preferred genre and they deliver the books straight to your door! It saves you time, so you can focus more on actual reading instead of searching for your next read. Also, the titles are a surprise and I love it because it adds excitement to the whole experience!
Have you tried BookCase.Club? What are you currently reading?