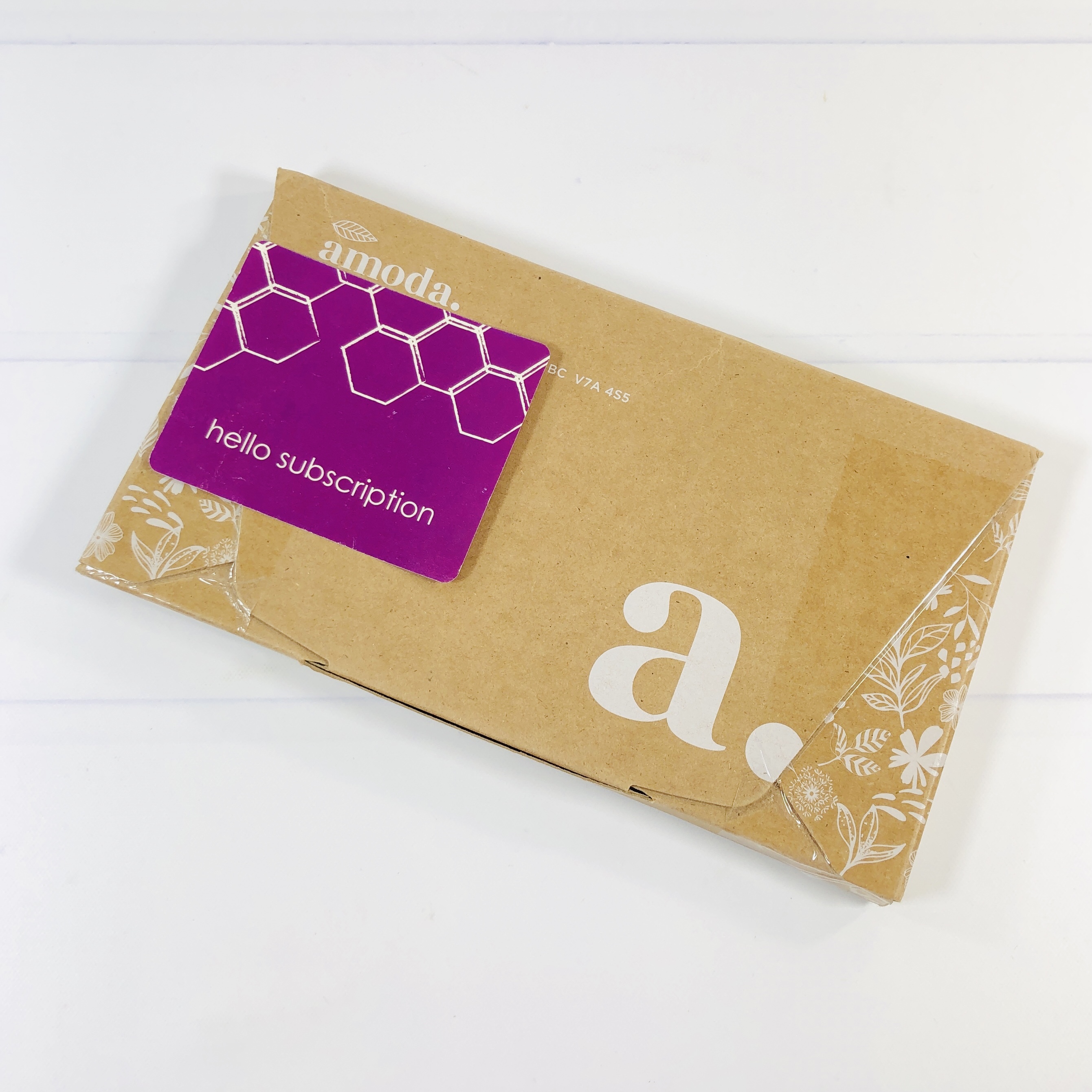 Amoda Tea is a premium tea subscription that sends hand-selected teas sourced from small, independent tea companies. There are two choices of box available — the Original Monthly Tea Box and The Low Caff. Both cost $20, have free shipping to Canada/US (no international shipping yet), and you can also add on some extra bonuses like a perfect teaspoon or extra tea bags. They also have a tasty tea guarantee — if you don't like a tea in your box, they'll replace it in your next box!
We scour the shelves of independent tea companies across North America to find unique teas, delicious blends and fun flavours. We offer a way to discover the hidden gems of the tea world, support the up-and-coming tea companies and taste the very best they have to offer.
This is a review of the Original box.
DEAL: Get 40% off of your first month! Use coupon code HELLO40.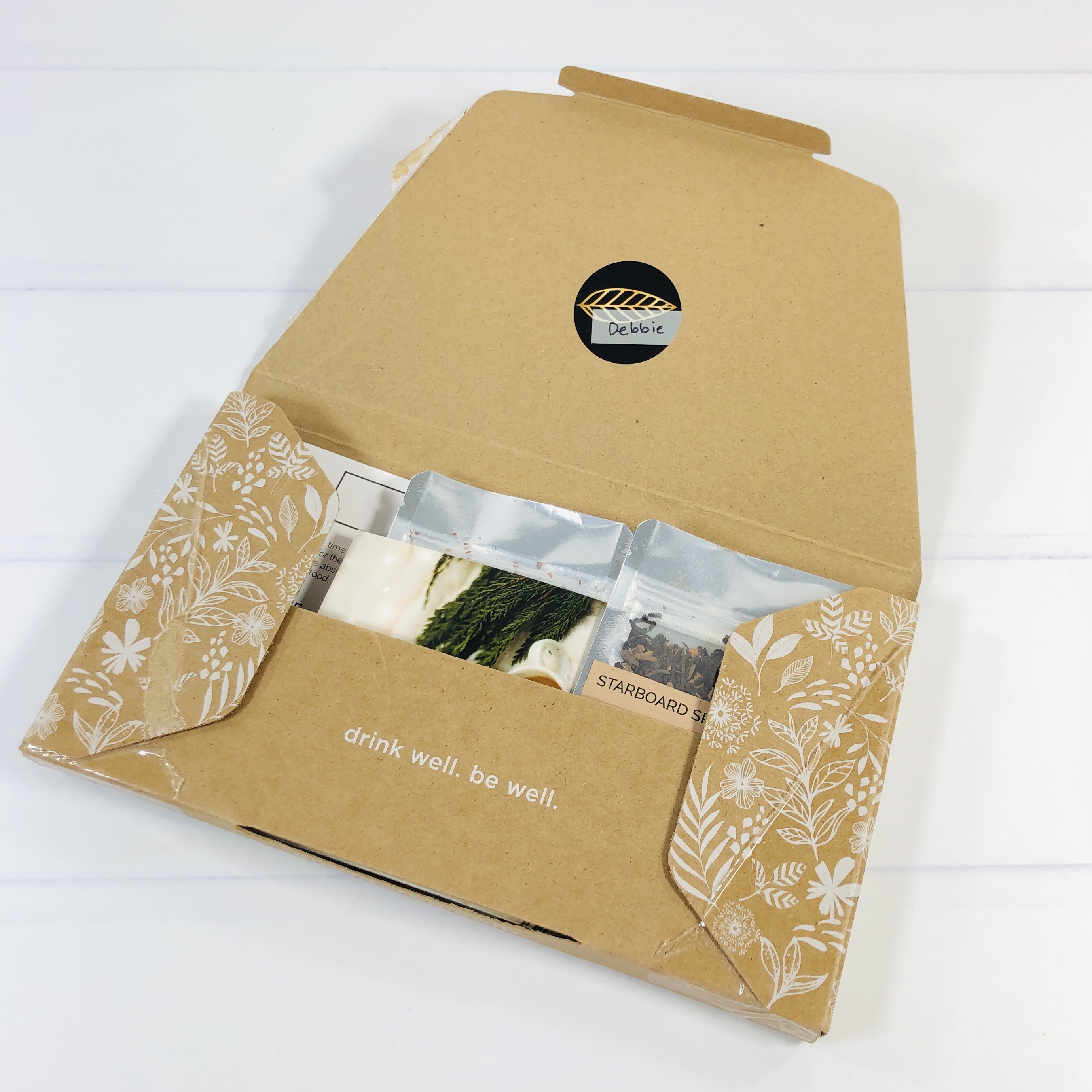 I can't wait to see what's inside!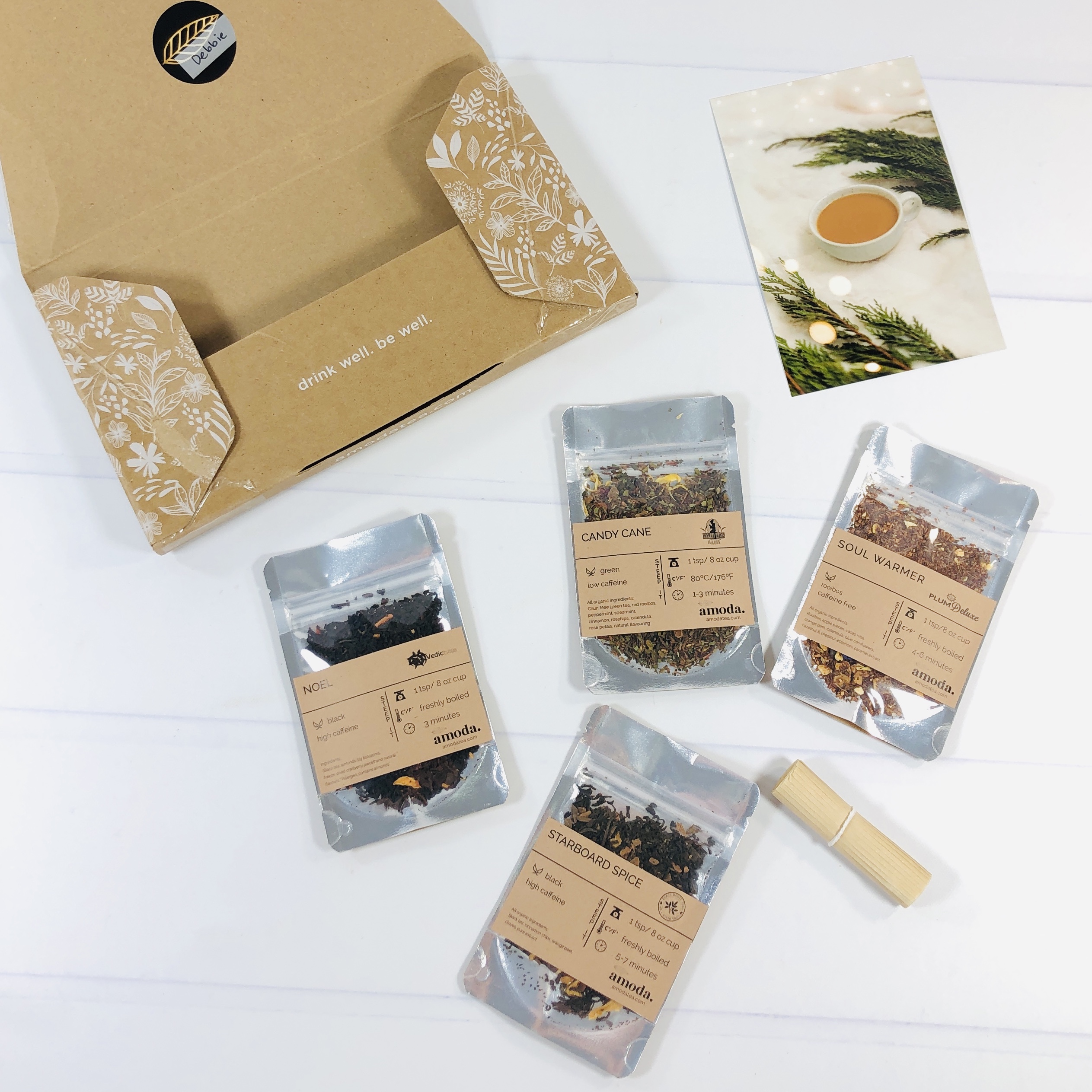 Everything in my box!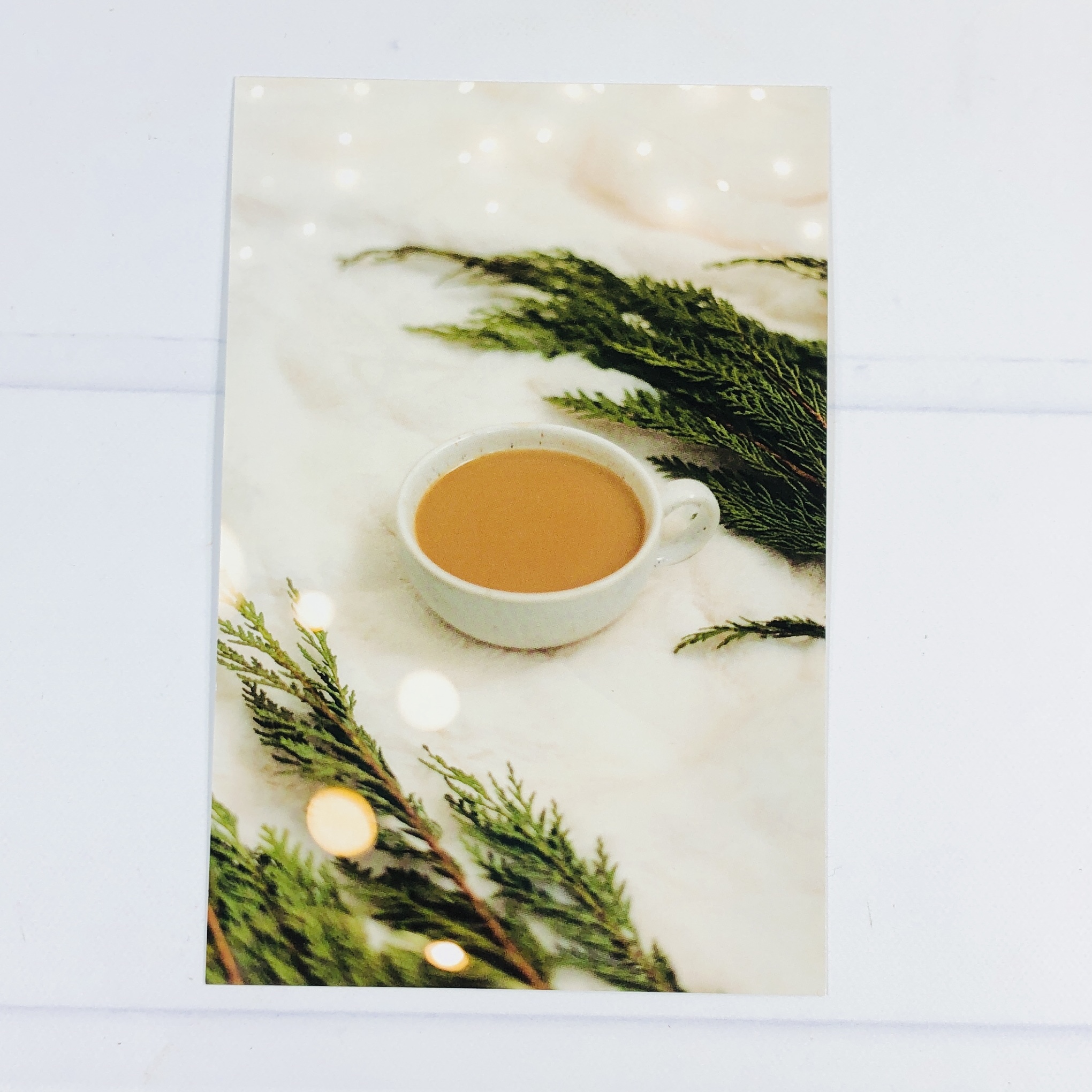 I always get a tea postcard. I usually place it on my desk to look at throughout the day.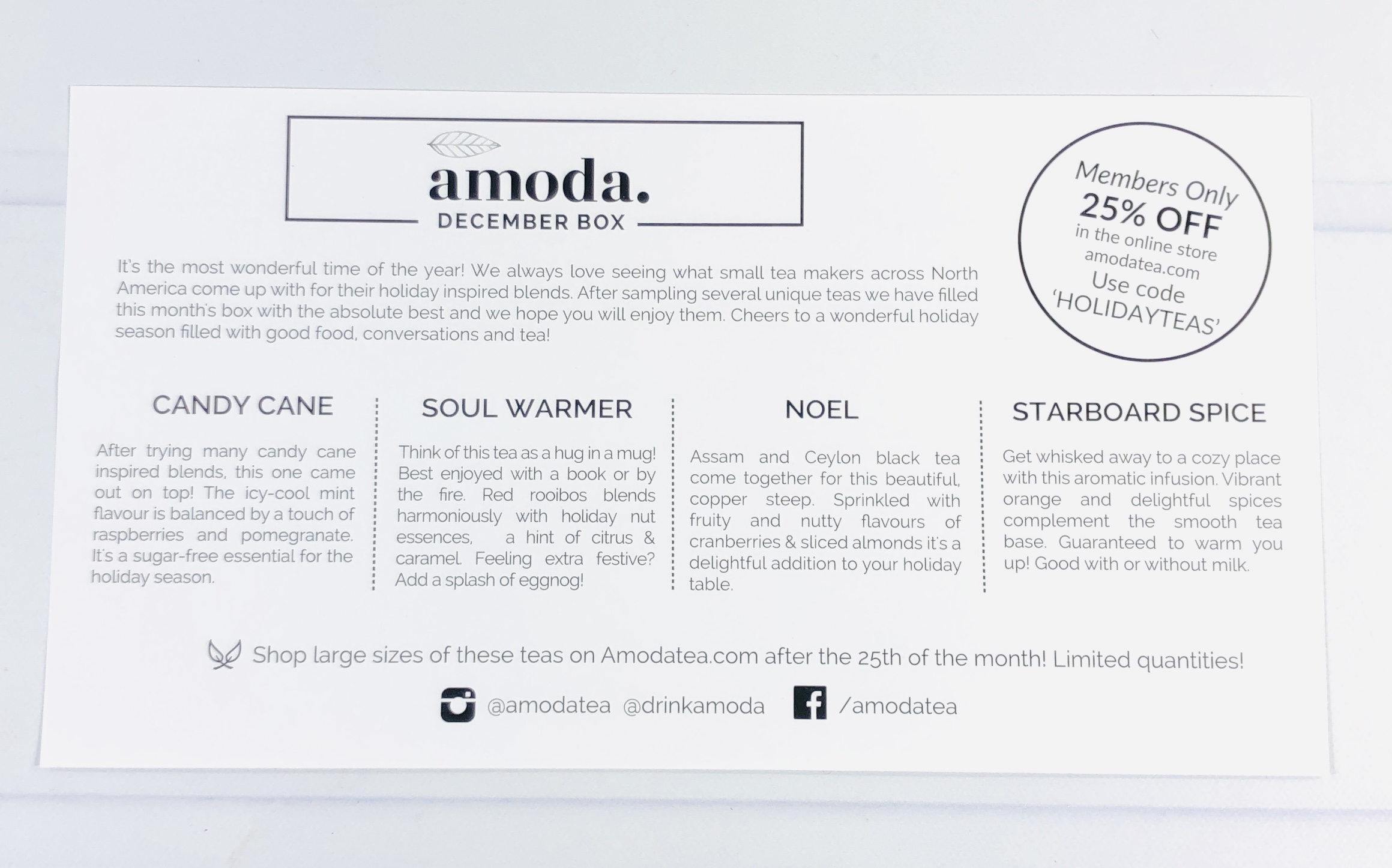 I received a sheet with all of the teas listed. It has a coupon code for an online shop purchase so I can save more on my favorites!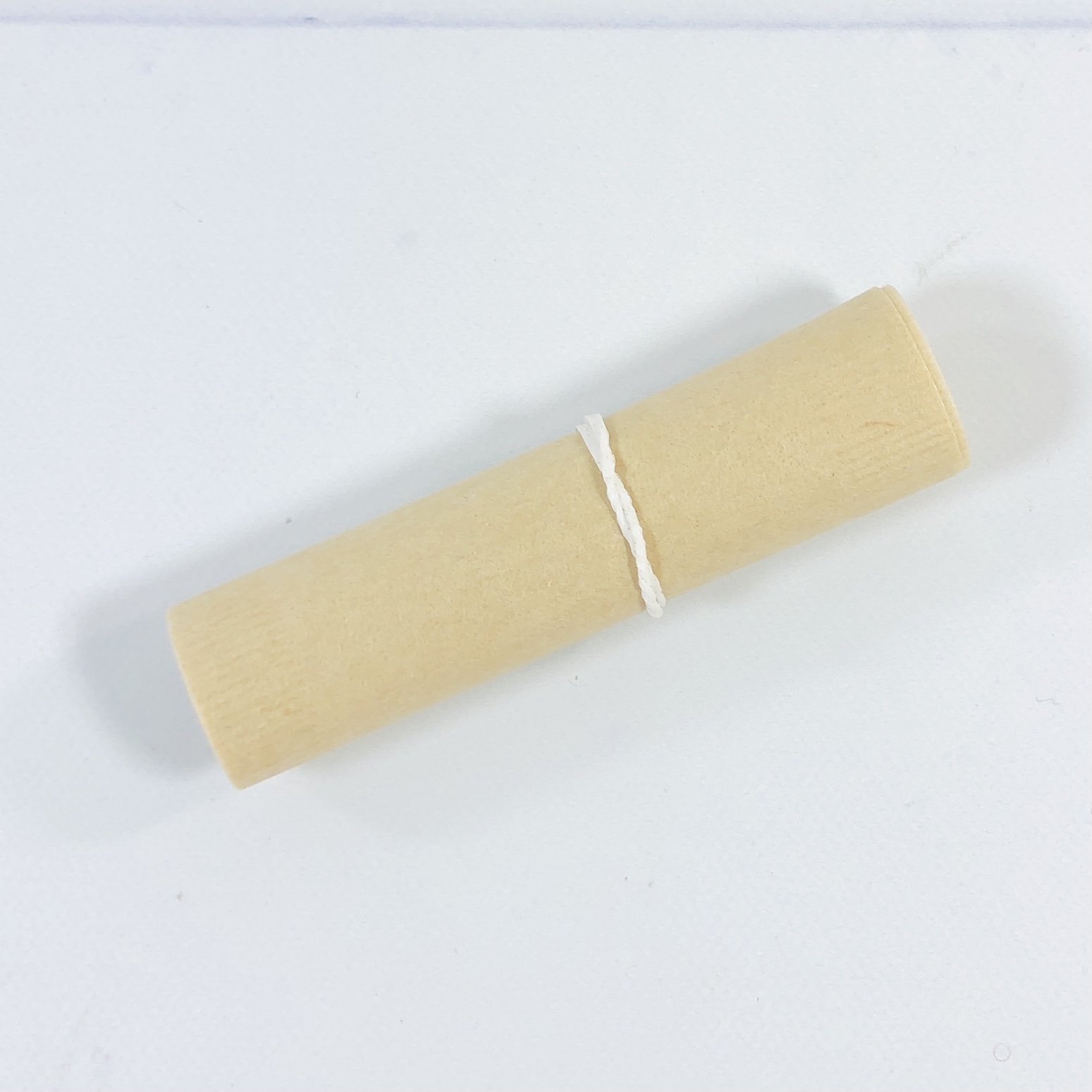 I also found some disposable tea bags. This is loose leaf tea so we need a way to separate the tea leaves when finished steeping.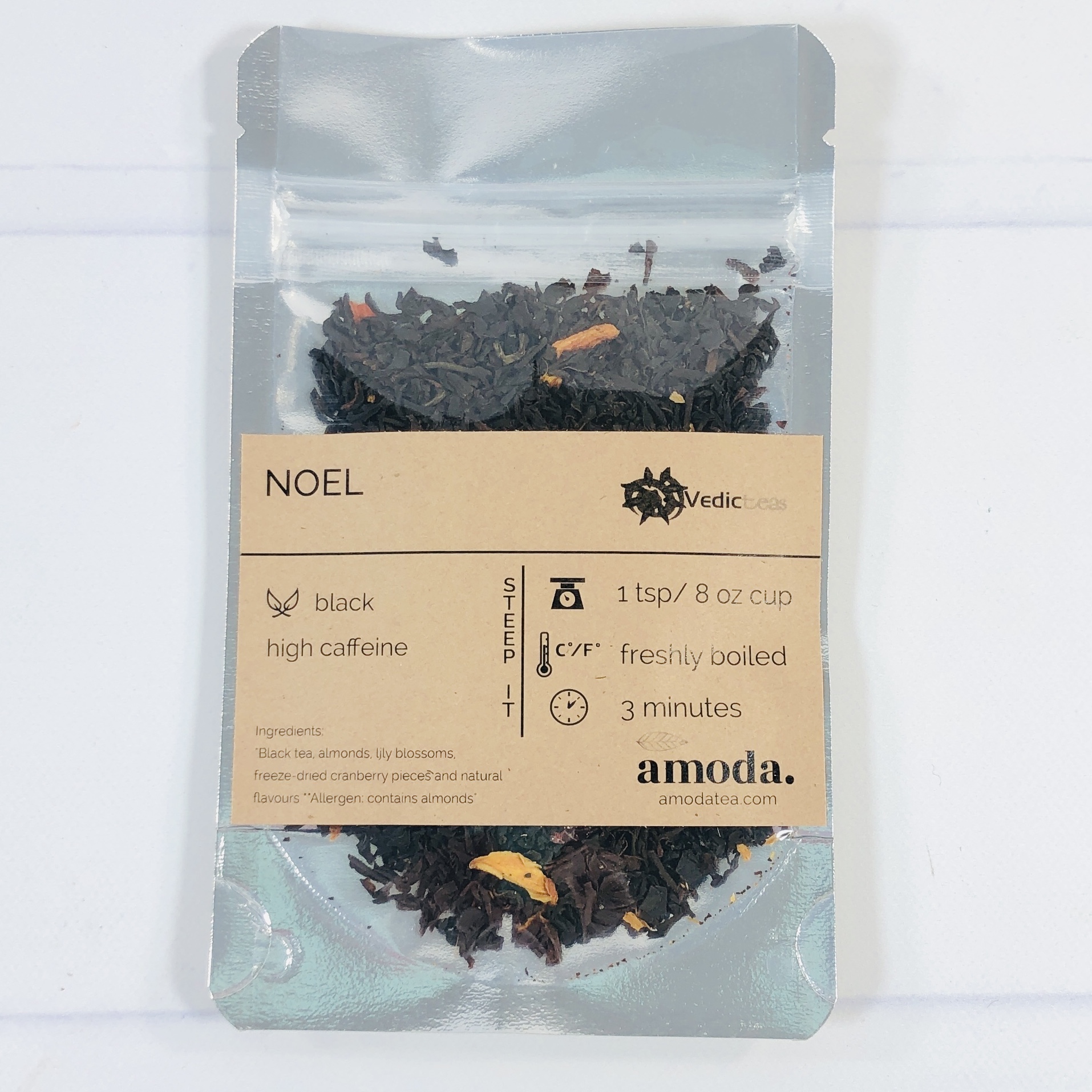 Vedicteas Noel Tea The tea flavors this month are inspired by the scents and flavors of the holiday season. Noel has a black tea base plus almonds, lily blossoms, freeze-dried cranberry pieces, and flavoring.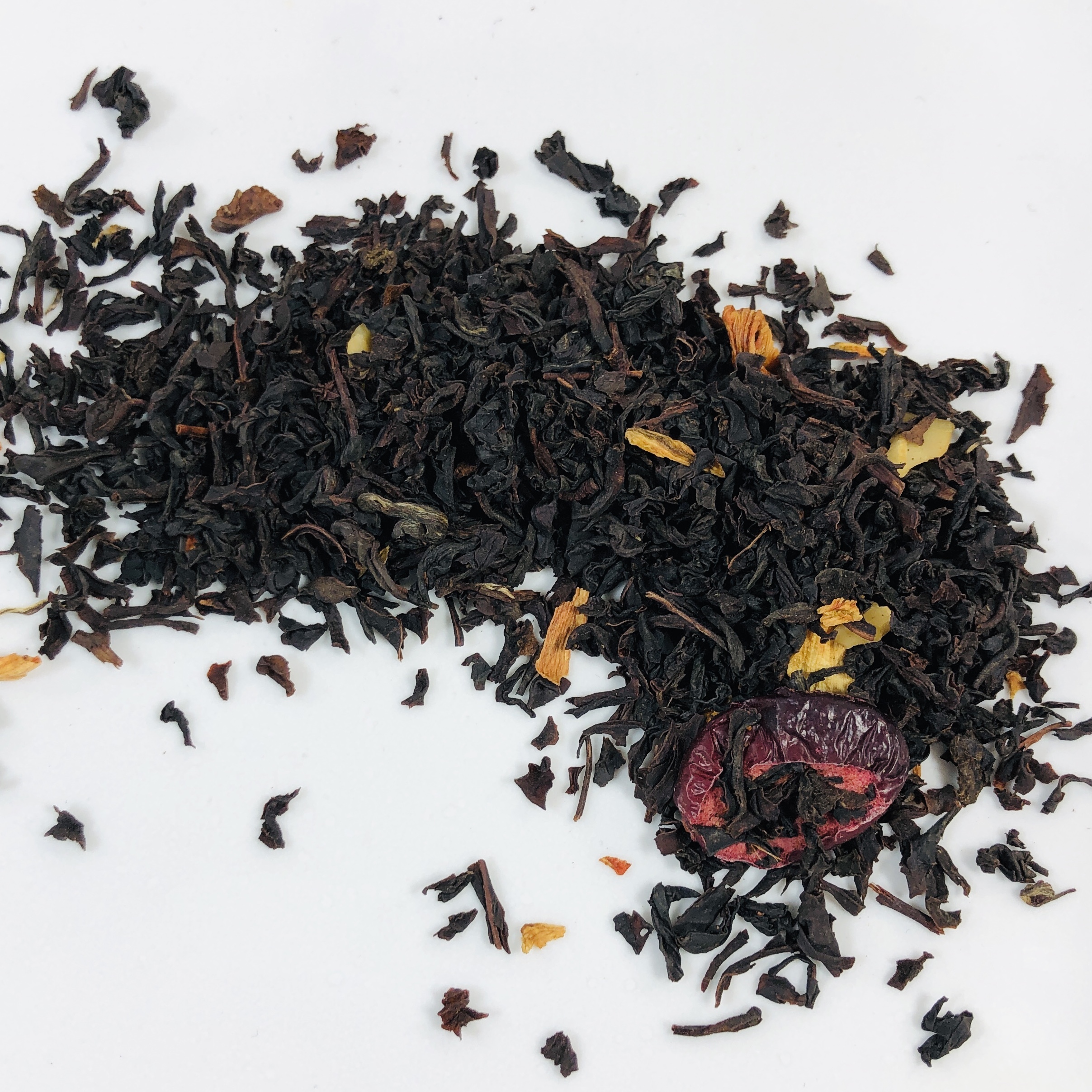 It has a nutty note and a hint of berry plus some kind of spice note that I can't quite place. It has an almost perfumed fragrance too.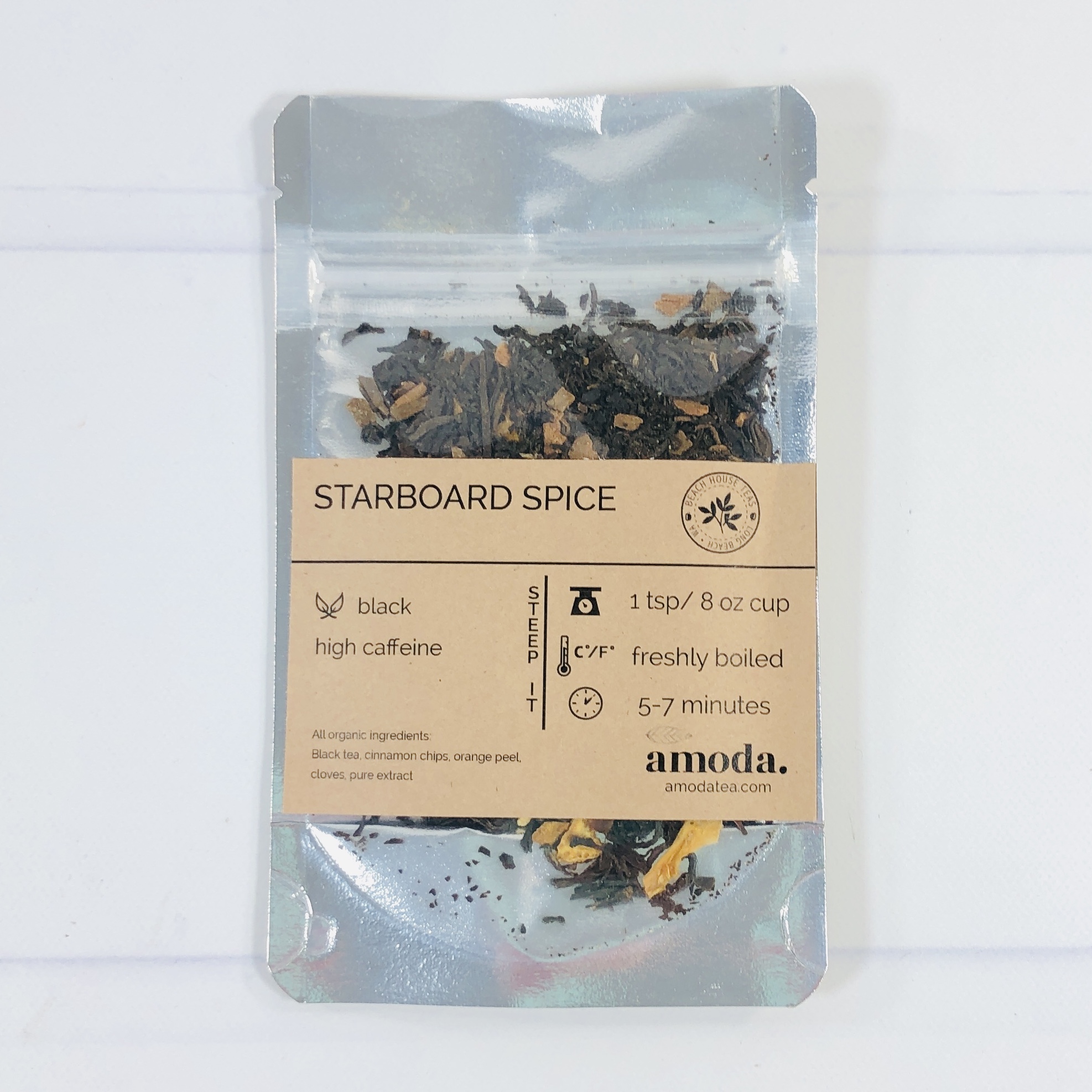 Beach House Teas Starboard Spice Tea Orange and spice teas have been around for a long time, I remember buying one at the grocery store when I was a kid.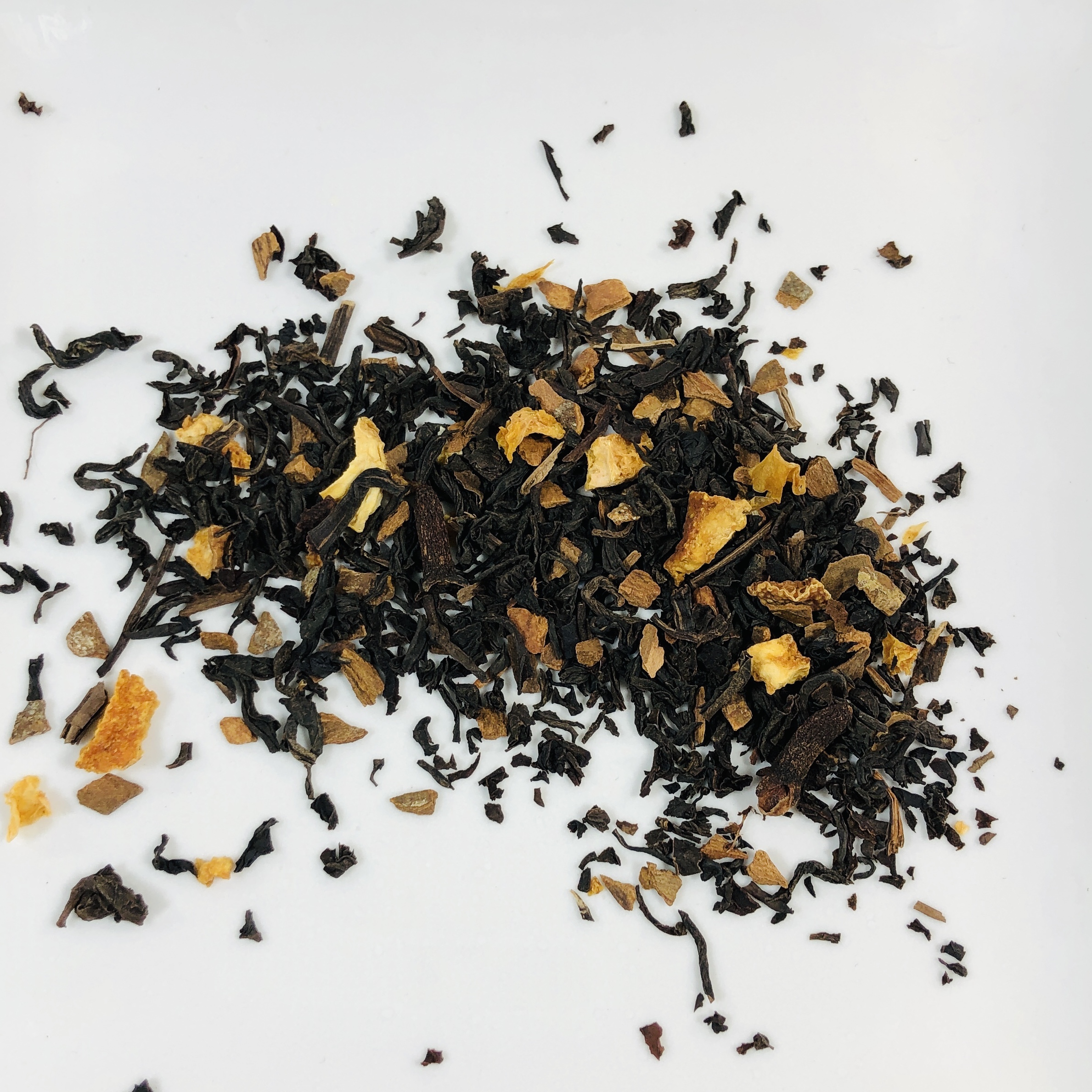 Black tea is the base and there is orange peel, cinnamon, and flavoring. I thought the flavors were nicely balanced, it's a cozy cuppa for sure. Even though it may have been developed with colder climates in mind I can tell you it tastes just as good while being sipped outside on a sunny, 72 degree day.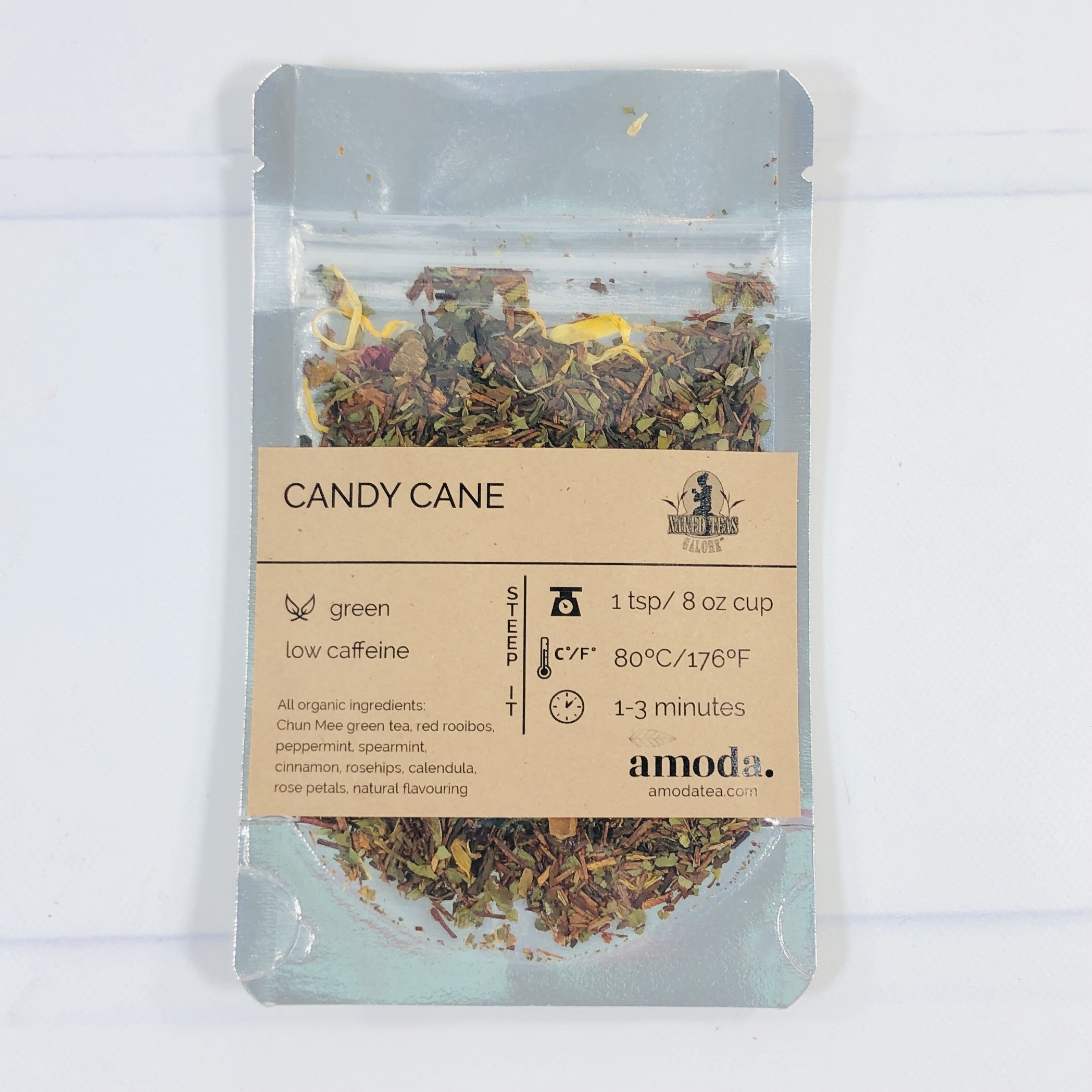 Naked Teas Galore Candy Cane Tea is a green tea and rooibos blend, so it has a deeper flavor profile than I would usually find in a green tea blend.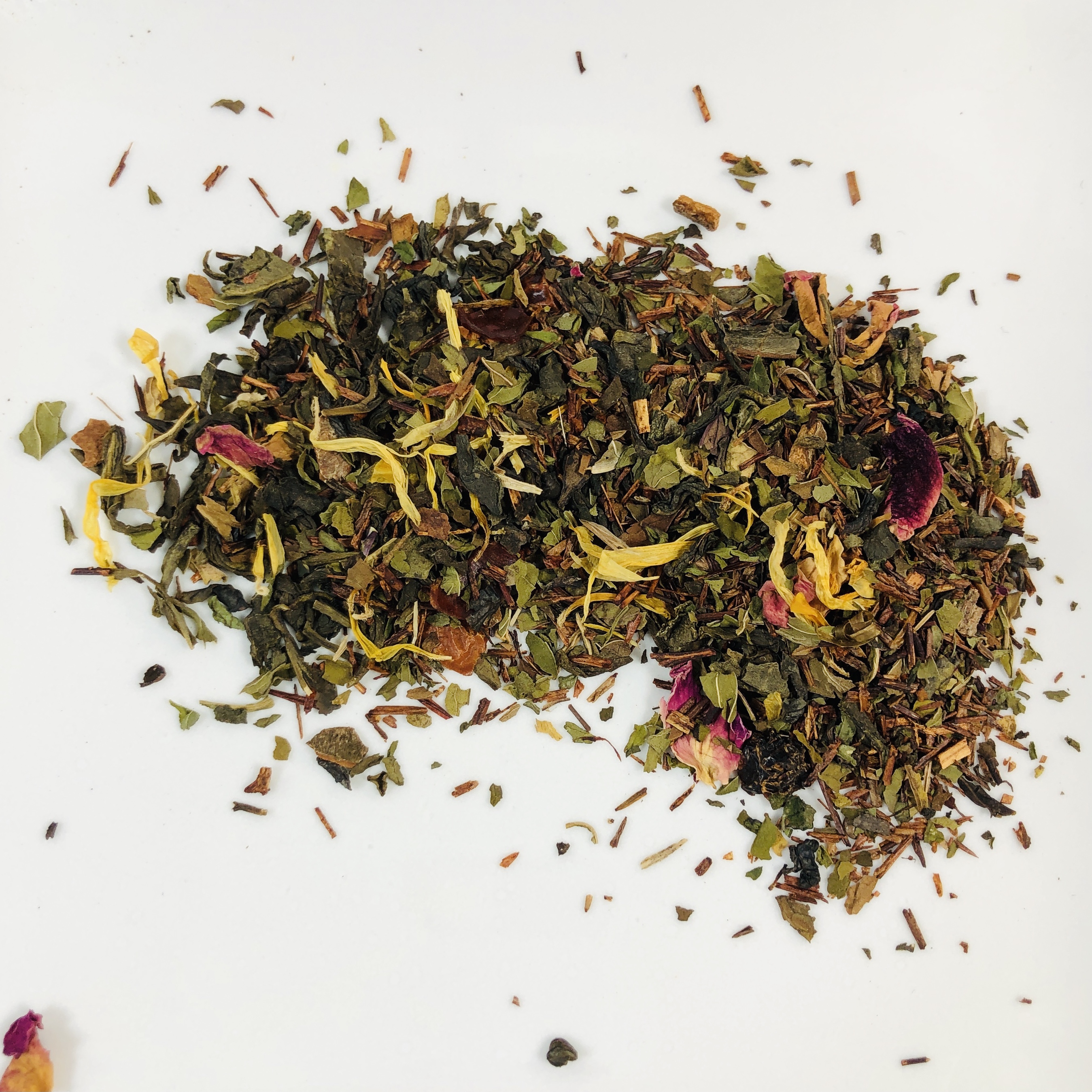 I think the peppermint was at the front of this flavor train but it wasn't overwhelming, it didn't leave me with a cold feeling in my mouth. Calendula and rose petals can be found here too and it was a nice cup of tea for a midafternoon break. It also tasted good after it cooled off and would be nice on ice.
Plum Deluxe Soul Warmer Tea This final tea was such a cozy, calming cup and perfect for a cold winter's night.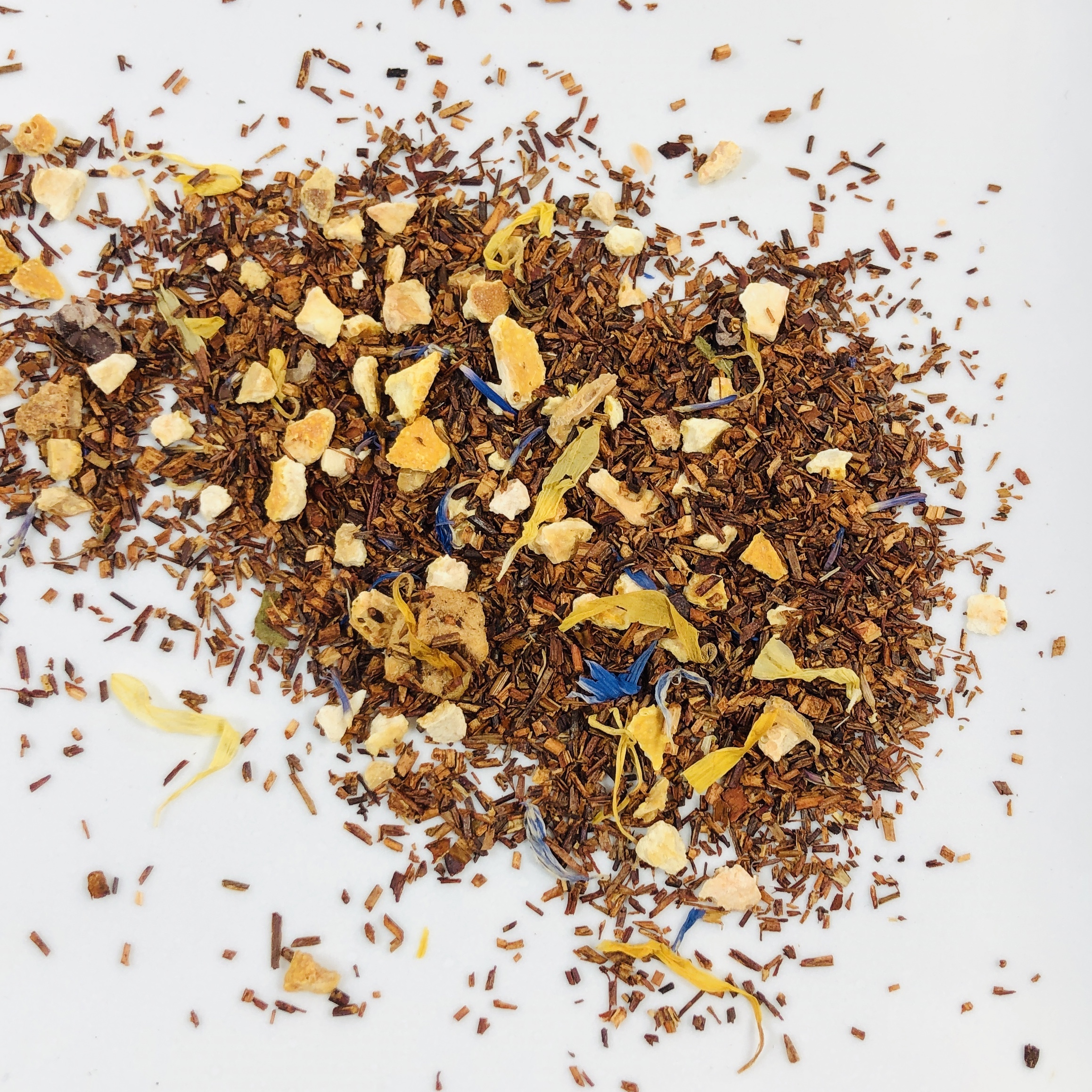 It has a rooibos base so it's heartier than the usual herbal, plus there are orange peels, calendula petals, nut essences, and caramel flavor. I think this would be good steeped with apple cider too, but then again, I liked it just the way it is.
The December assortment of teas in my Amoda box were perfect for sipping while cuddling up on the couch or sitting next to a fire, and I even enjoyed a couple of the flavors while sitting outside in the sun. I was surprised at how much I enjoyed the herbal tea this month, since caramel and rooibos are not my favorites in tea, but somehow they were spectacular together. Candy Cane was one of my favorite mint teas and Starboard Spice and Noel were tasty and bold, best with milk and sugar. I could probably drink teas like this year round but having them in December was such a wonderful treat.
Which tea was your favorite? Let me know in the comments!