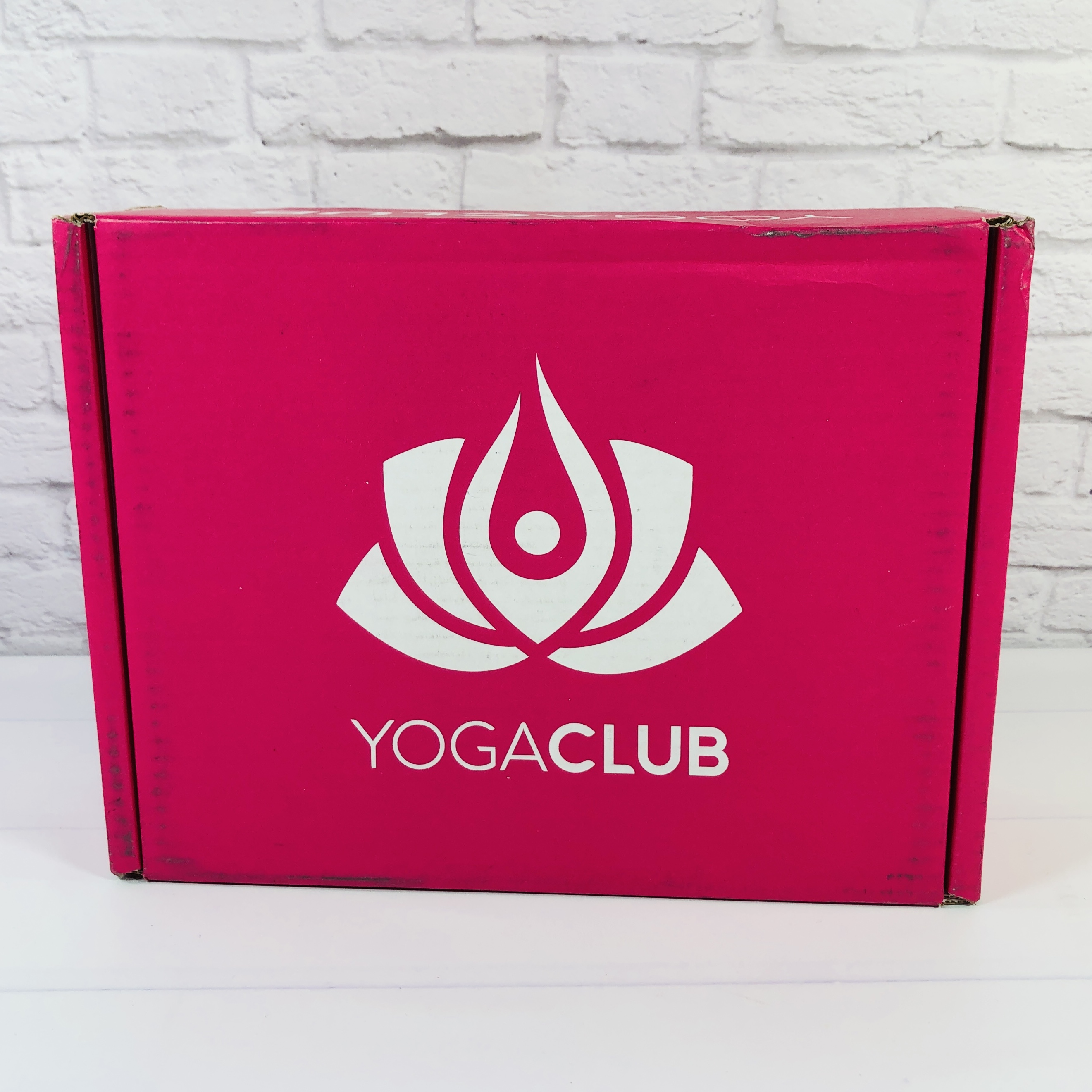 YogaClub is a monthly yoga clothing and apparel subscription box curated based on your preferences. They send brand name clothes, but at a fraction of the retail prices! Upon sign up, there's a fun style quiz that subscribers can use to tell them about your style preferences. They offer sizes from XS to 3X. Shipping is $4.95 to the USA; $9.95 to Canada, Alaska, & Hawaii; and £8.39 to the UK. Yoga Club has services to make exchanges on your items, and there's even a community for Canadian subscribers! They offer 3 subscription levels with different products in each level:
The Mantra: 1 pair of leggings, usually of capri or full length depending on your preferences
The Karma: a 2-piece outfit, usually a legging and a top
The Guru: a 3-piece outfit, usually a legging and two tops
DEAL: Use the coupon code HELLO to get your YogaClub Guru Box subscription for just $59 for life! That's $20 savings per month!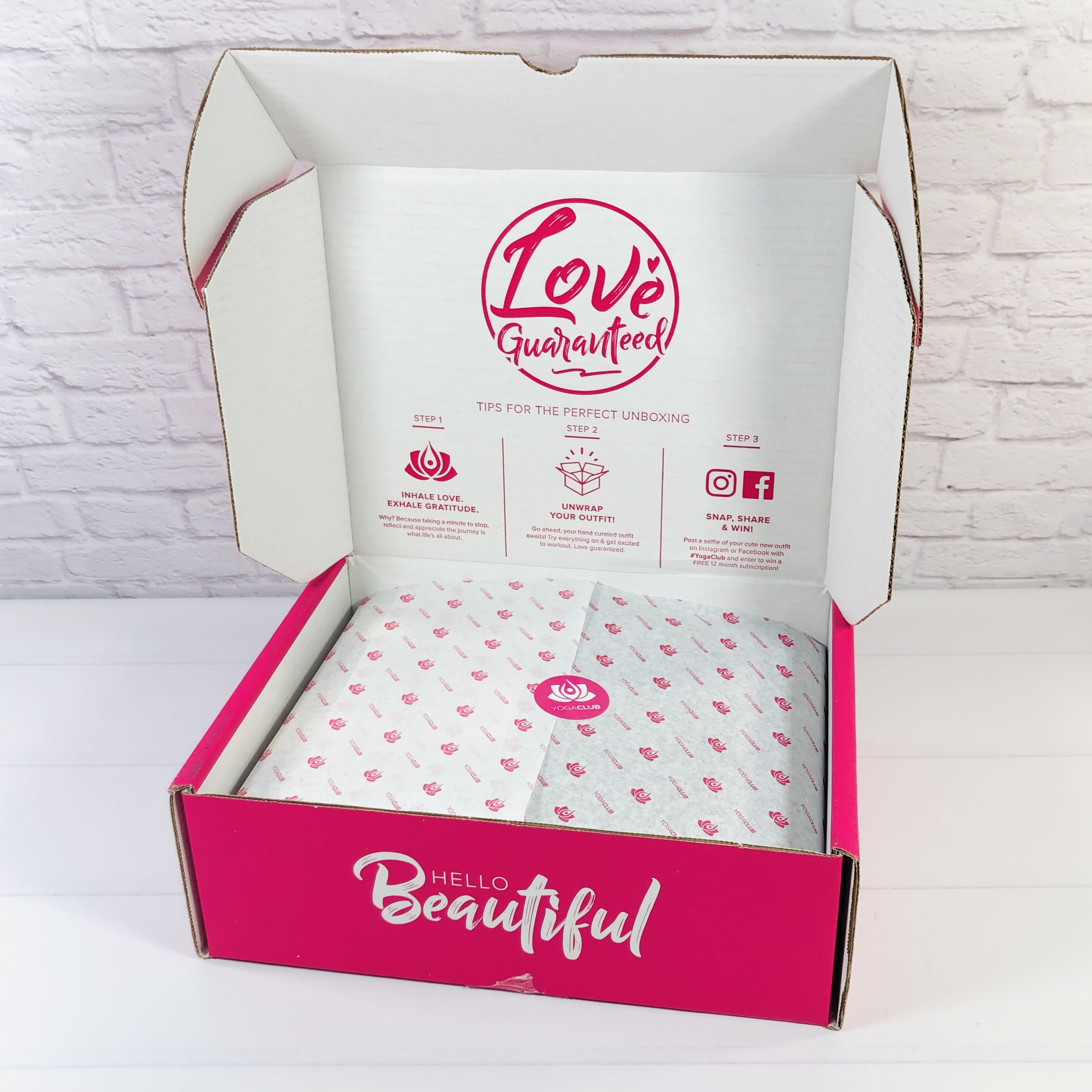 Everything was nicely wrapped in the box. I am reviewing The Guru, which included leggings, a bra, and a top.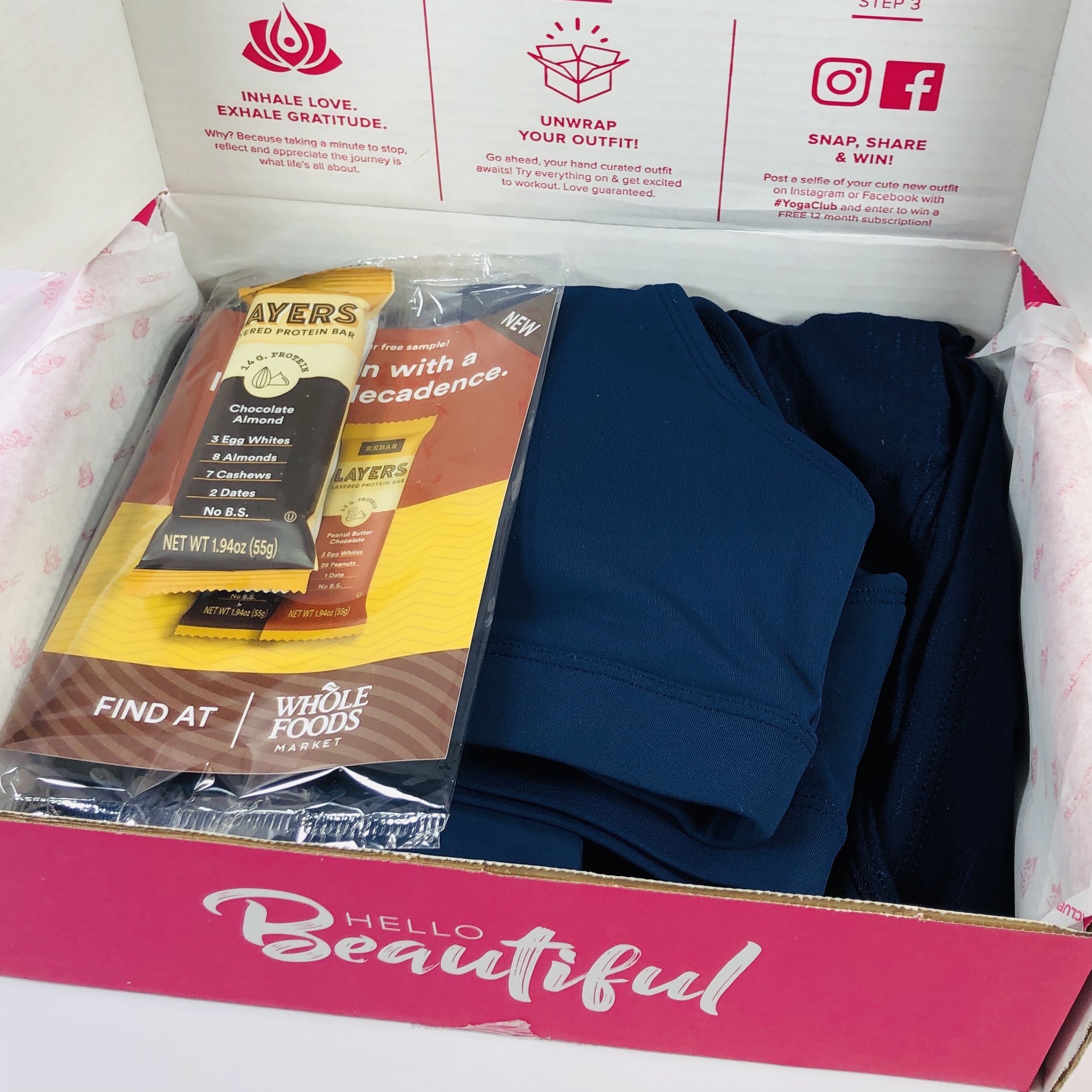 It was recently announced that the shipments will start coming in a pink poly bag instead of a box.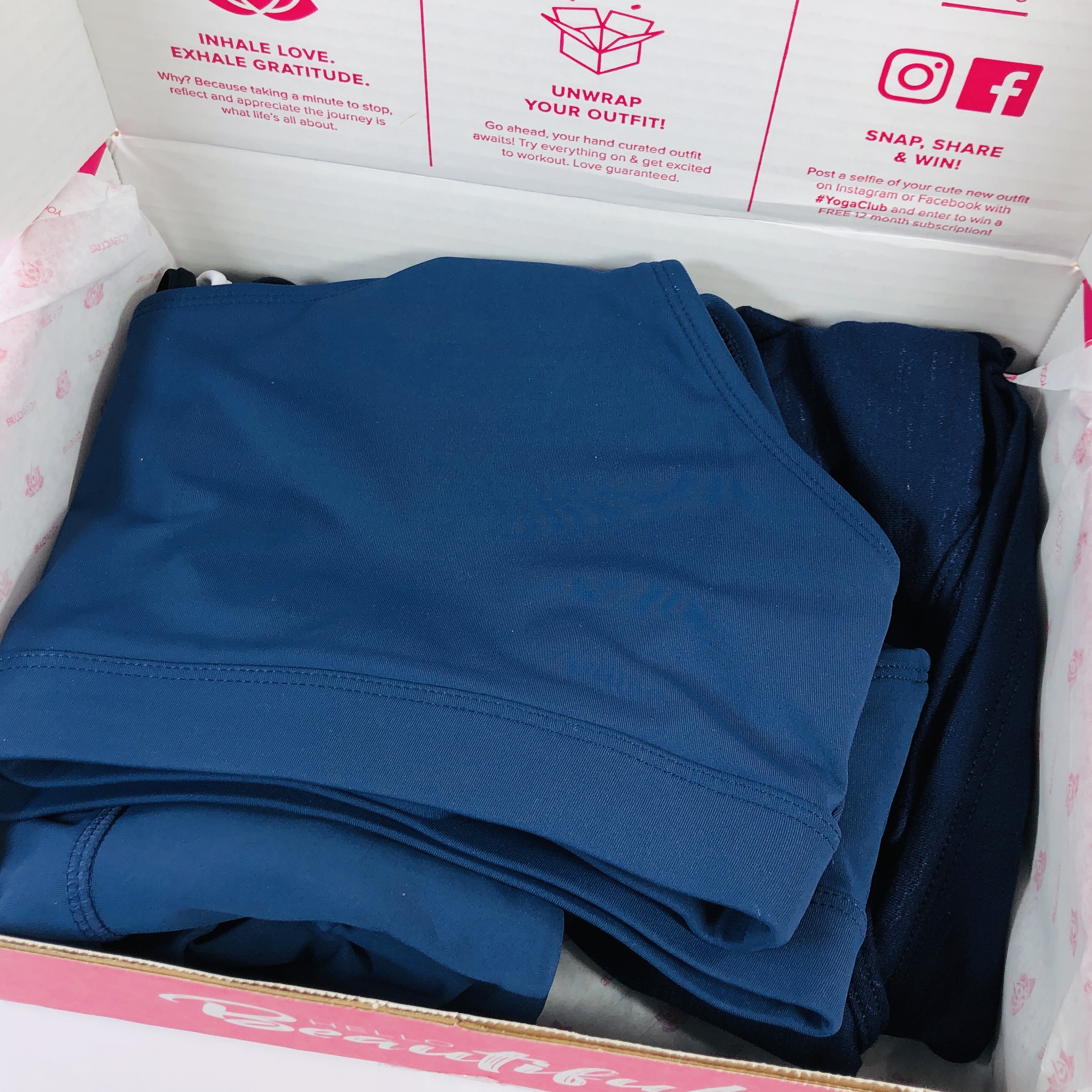 I received all blue this month! I can wear them together or mix and match with prior pieces.
I received a sample of RxBar Layers. The top layer was like peanut butter candy, the bottom layer a little too chewy but it still made for a yummy breakfast!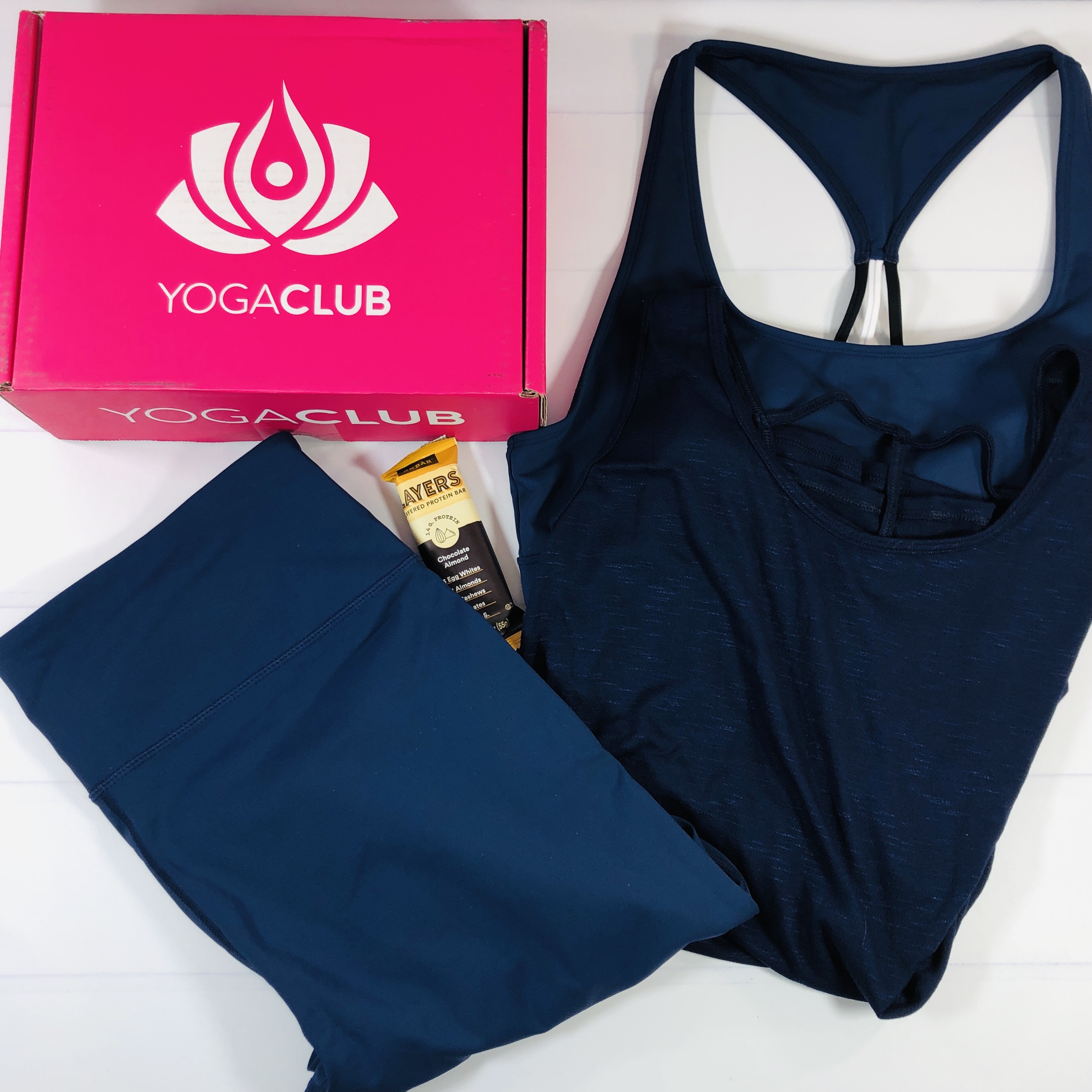 Everything in my box!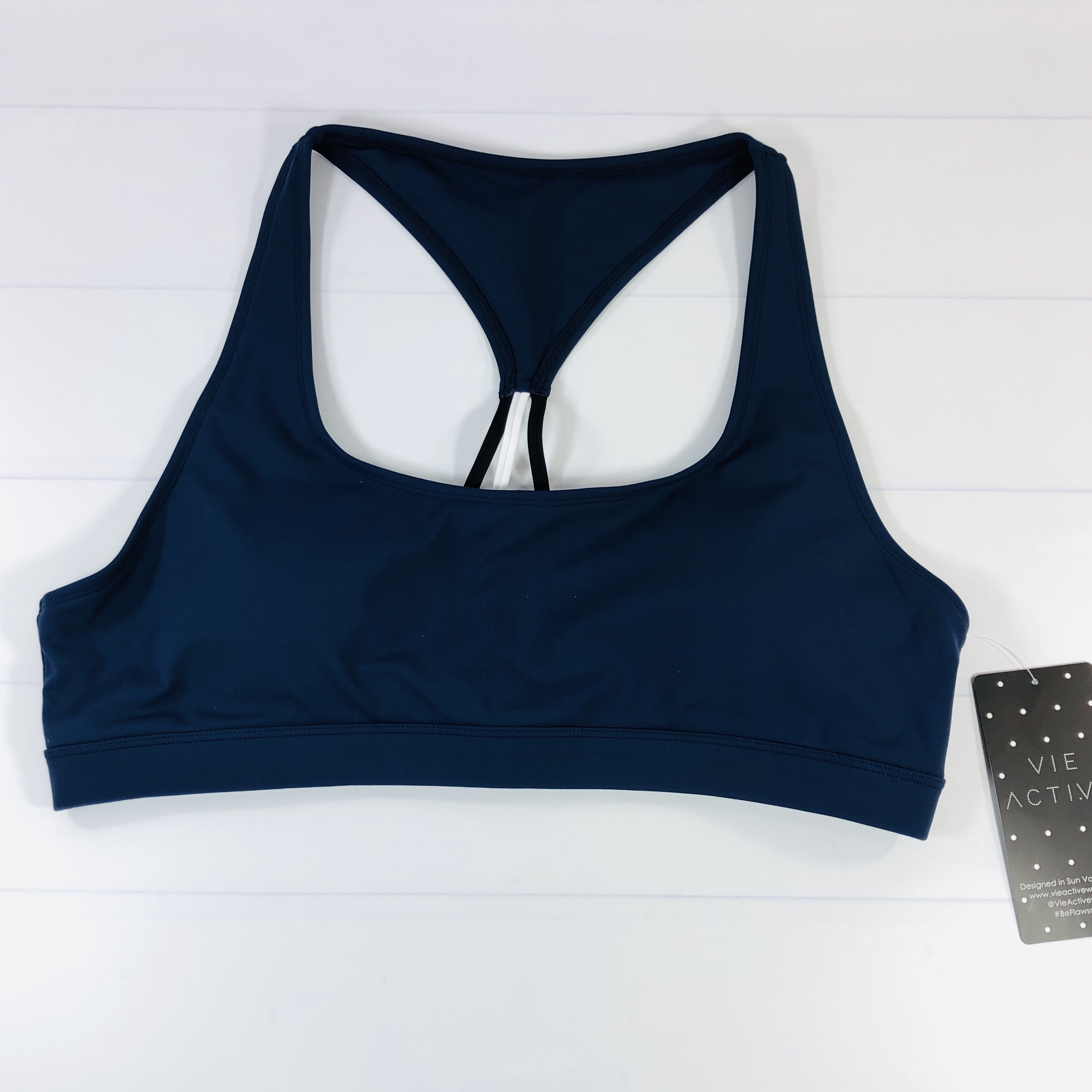 Vie Active Sharon Bra in Navy 2X ($58 value) My outfit starts with this comfortable yoga bra in navy blue. It is made of 77% polyester and 23% spandex and was easy to put on and take off.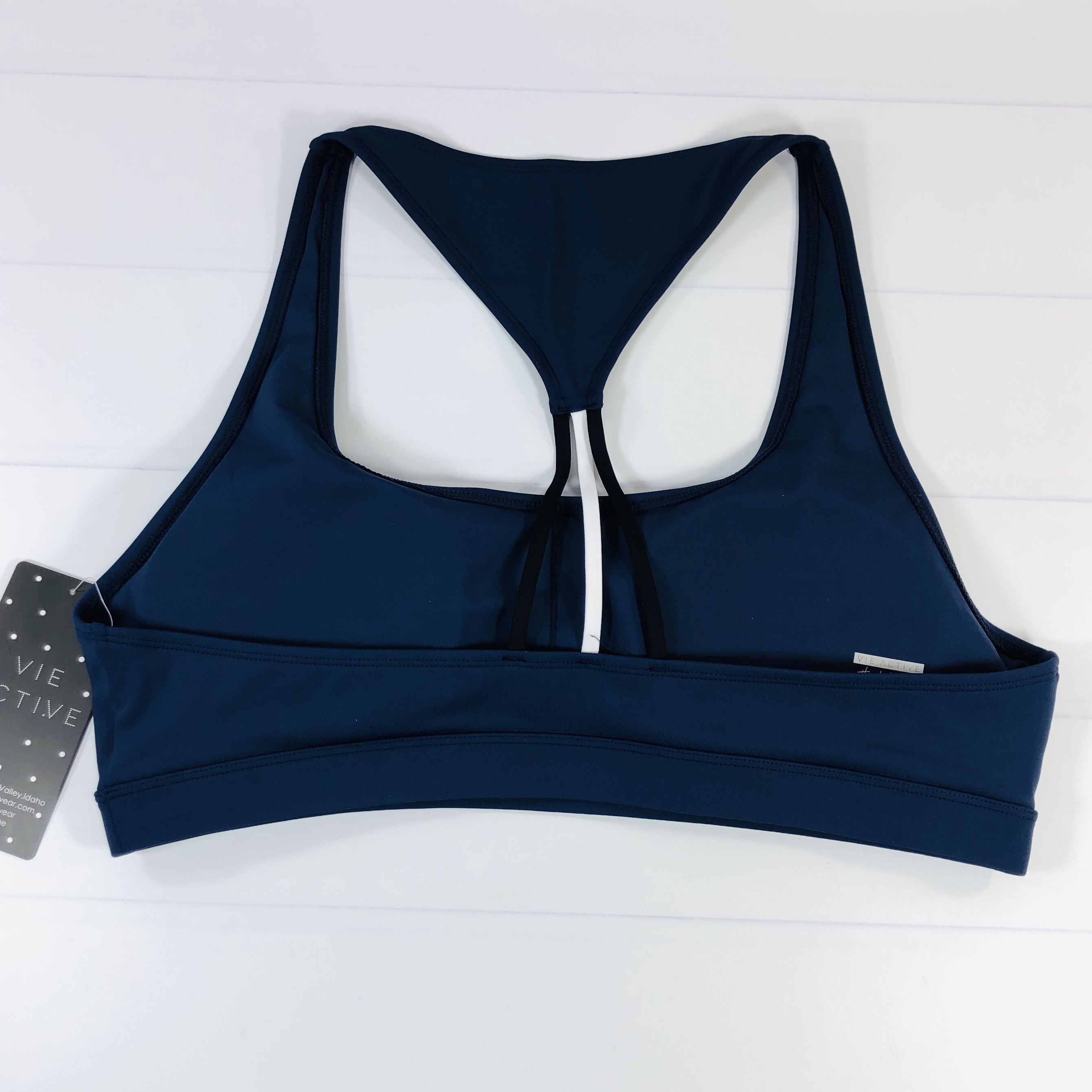 I like the thicker straps but the back has this cute detail of two black and one white stripe. The pads inside the bra are removable and I felt like this was a very comfortable bra.
Whisper Talia Top in Navy 2X ($58 value) According to this brand's Instagram page, they make "activewear exclusively for boutique fitness studios and gyms" so I can't really link back to it, or to most of the items sent in this subscription box.
It's a navy blue layering tank made of 96% viscose and 4% spandex. It has that heather/marled texture that gives it a hint of shimmer. It is also super soft and I could wear it all day long.
Sol & Mane India Legging In Navy 2X ($92 value) I couldn't find much on this brand's website except a couple of pairs of sold-out leggings. This is one of those times where I wish I had more info because these had an interesting feature at the back and I wasn't sure how to wear them. Are they stirrup pants? I wasn't sure but when I rated my outfit and saw them modeled on someone tall and lithe I saw that they were supposed to sit above the heel but on my 5'3″ it just didn't work out that way.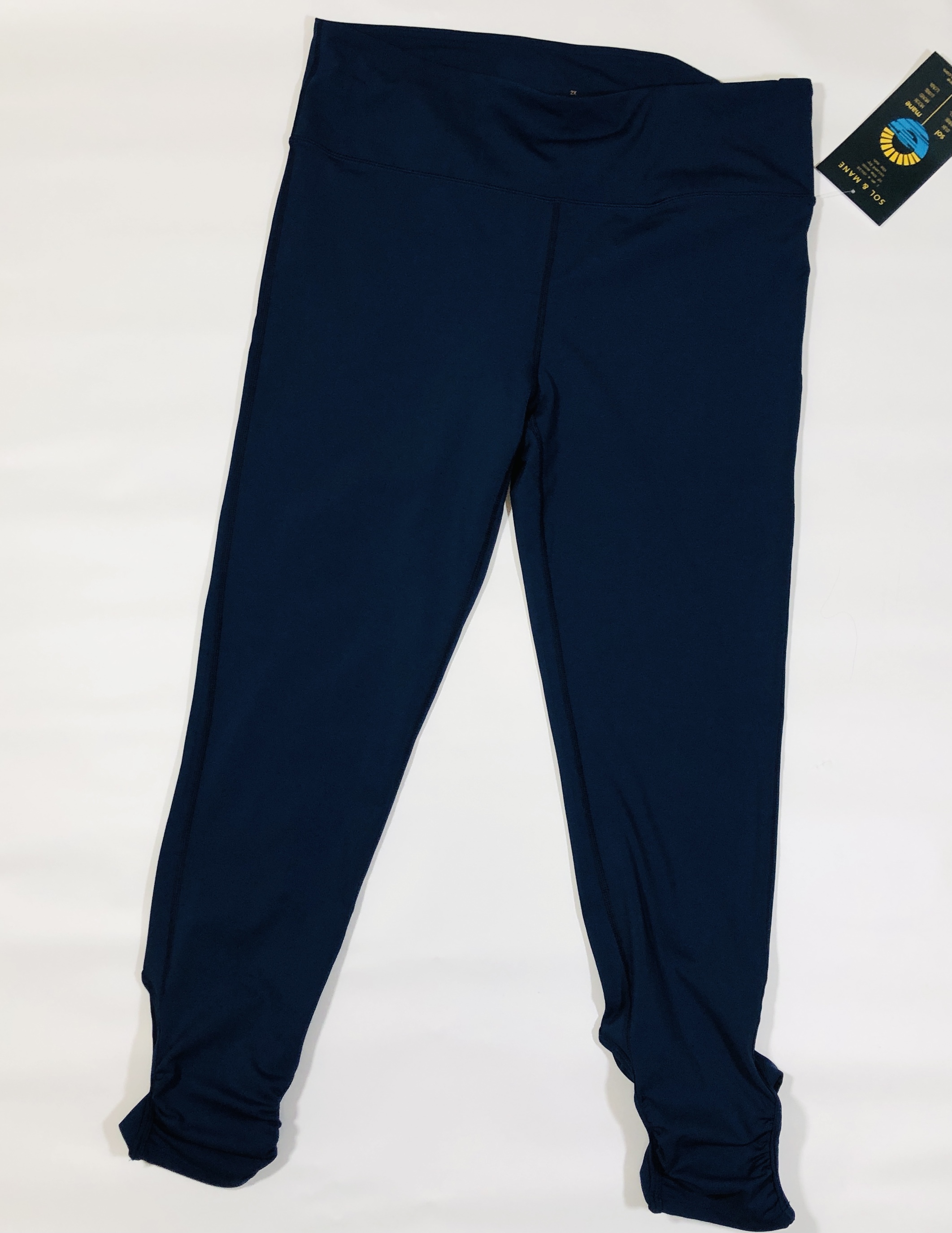 The pants are made of 77% polyester and 23% spandex. Other than the cross at the back and the fact that the front of the pants laid on the top of my feet, they fit alright, I had no problem with the waist. There's even a tiny pocket at the top.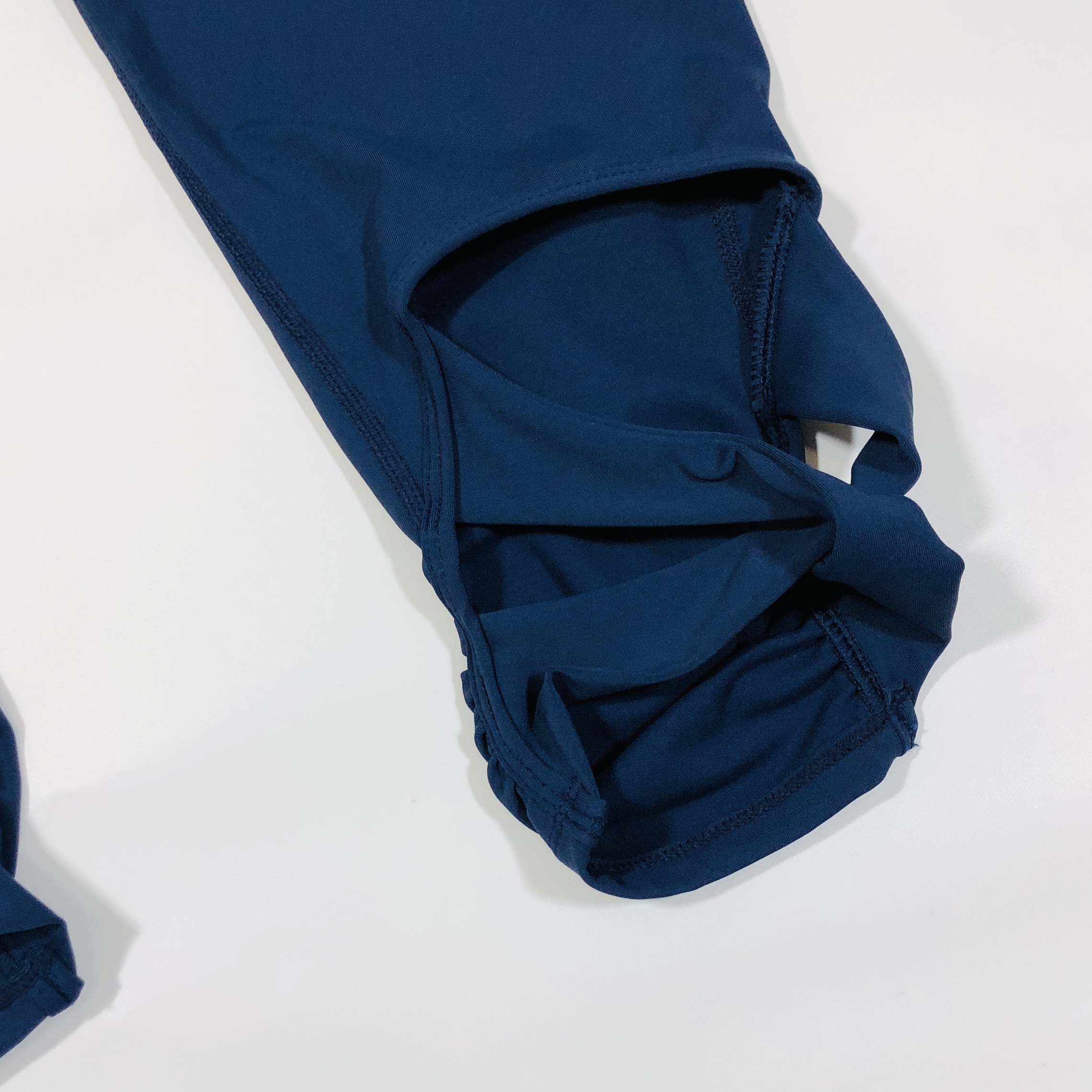 Here's a closer look at the cross in the back.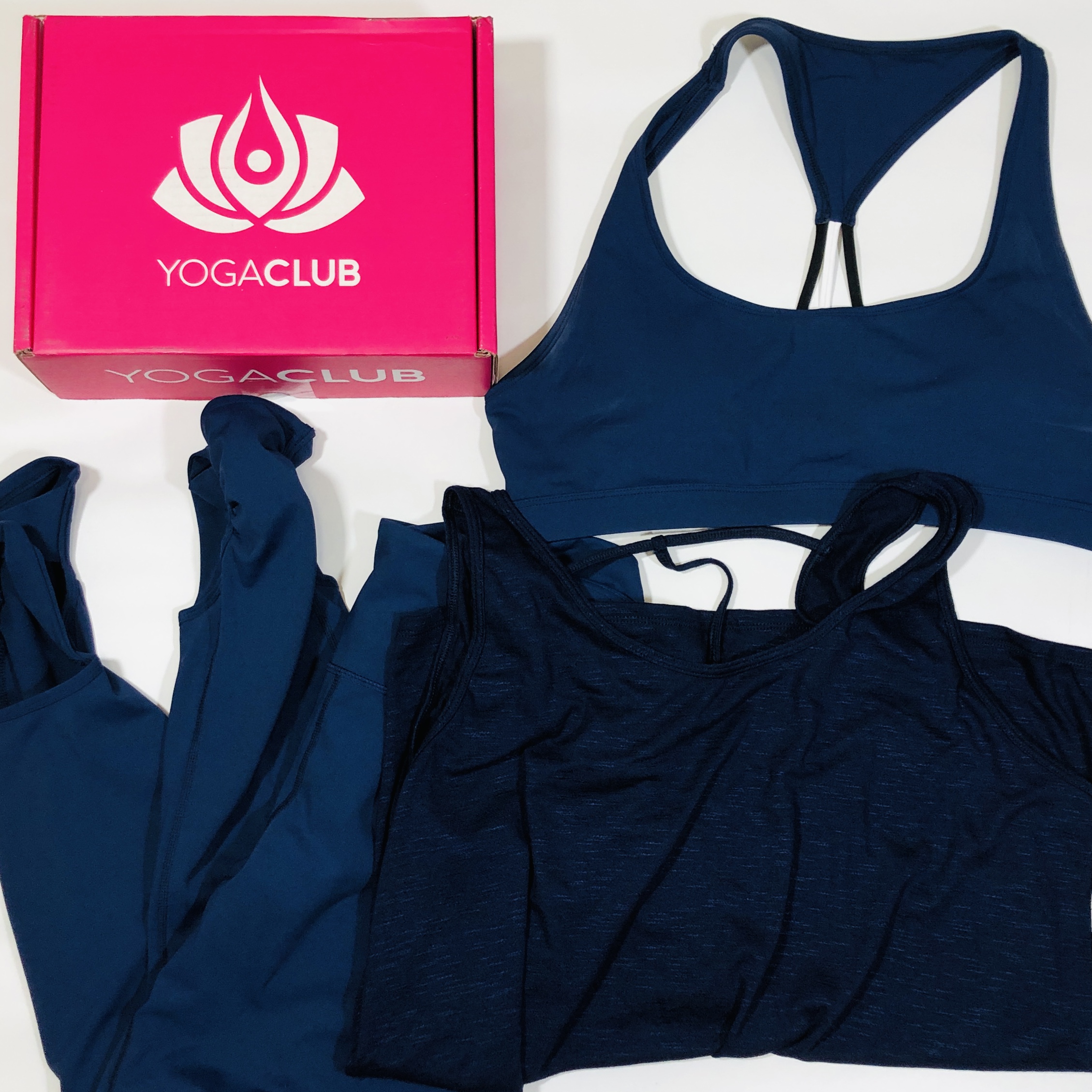 I received all three pieces in the same color, but I'm not feeling blue with my November box by YogaClub! I liked all three pieces, although I wish the pants didn't have that cross at the ankle, it doesn't work for this short person. The bra and layering tank fit well and are super comfy. I can mix and match all of my items with pieces I already own to come up with unique looks. The snack item was tasty too. The value according to the tags says my box is worth about $208!
Have you tried YogaClub? What do you think of this month's personalized selection?