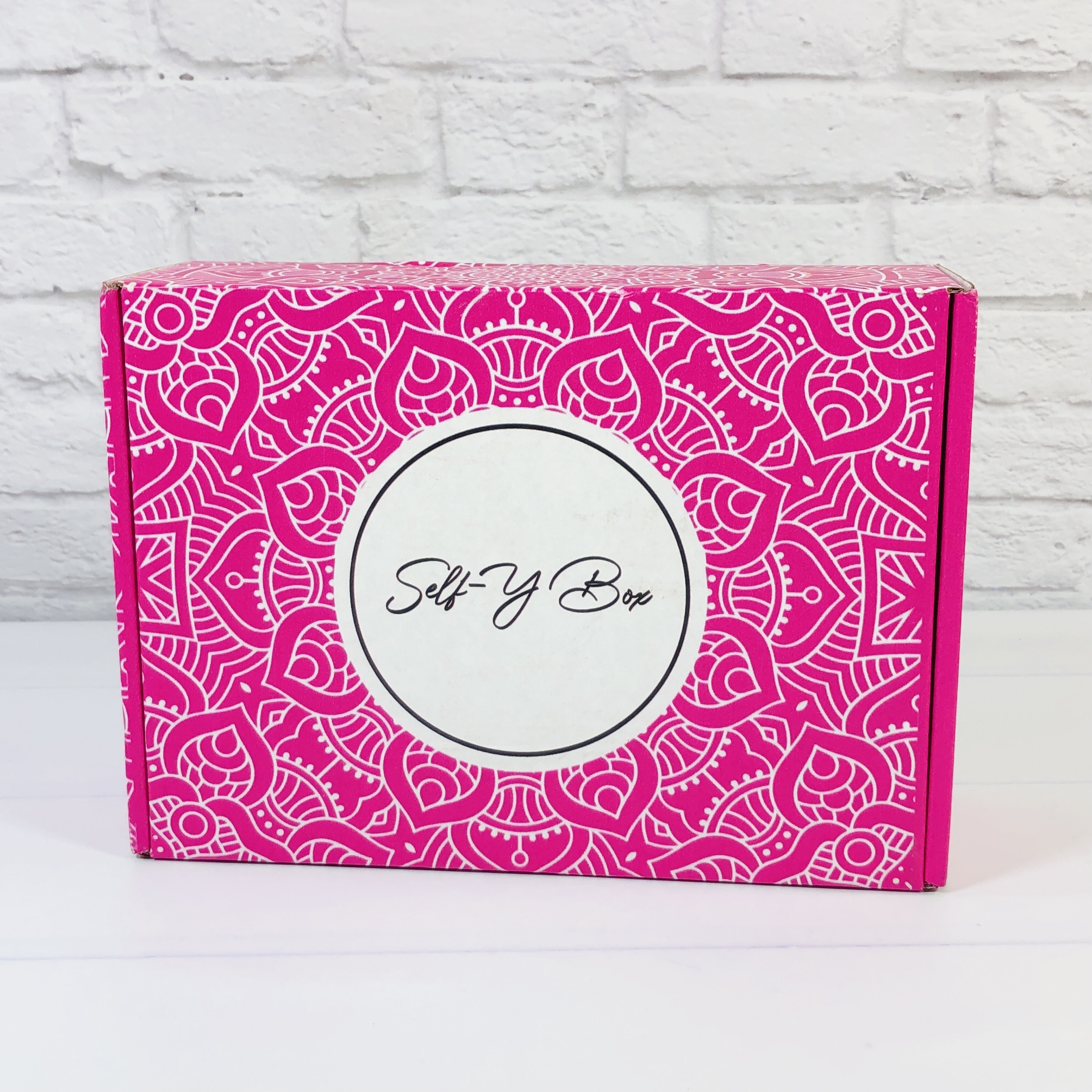 Self-Y Box sends 4-5 full-sized beauty products every month! You can expect to find stuff for you body, hair, nails, and face, and you might even receive makeup and fragrance. Items are from brands both small and large, and at least one will be female-owned. The products will either be clean, organic, vegan, or cruelty-free. Self-Y Box is $25 a month, shipping is free, and the price drops with longer subscription terms.
The reason we call our box Self-Y is because we are all about Self-Love, Self-Care and Self-Confidence. We are more than just the best makeup/skincare, we always look to support and empower women, whether it is by being available 24/7 to answer any questions, encouraging independent female creators or including female owned products in our boxes.
DEAL: Get $5 off your first box! Use coupon code HELLOSELFLUV.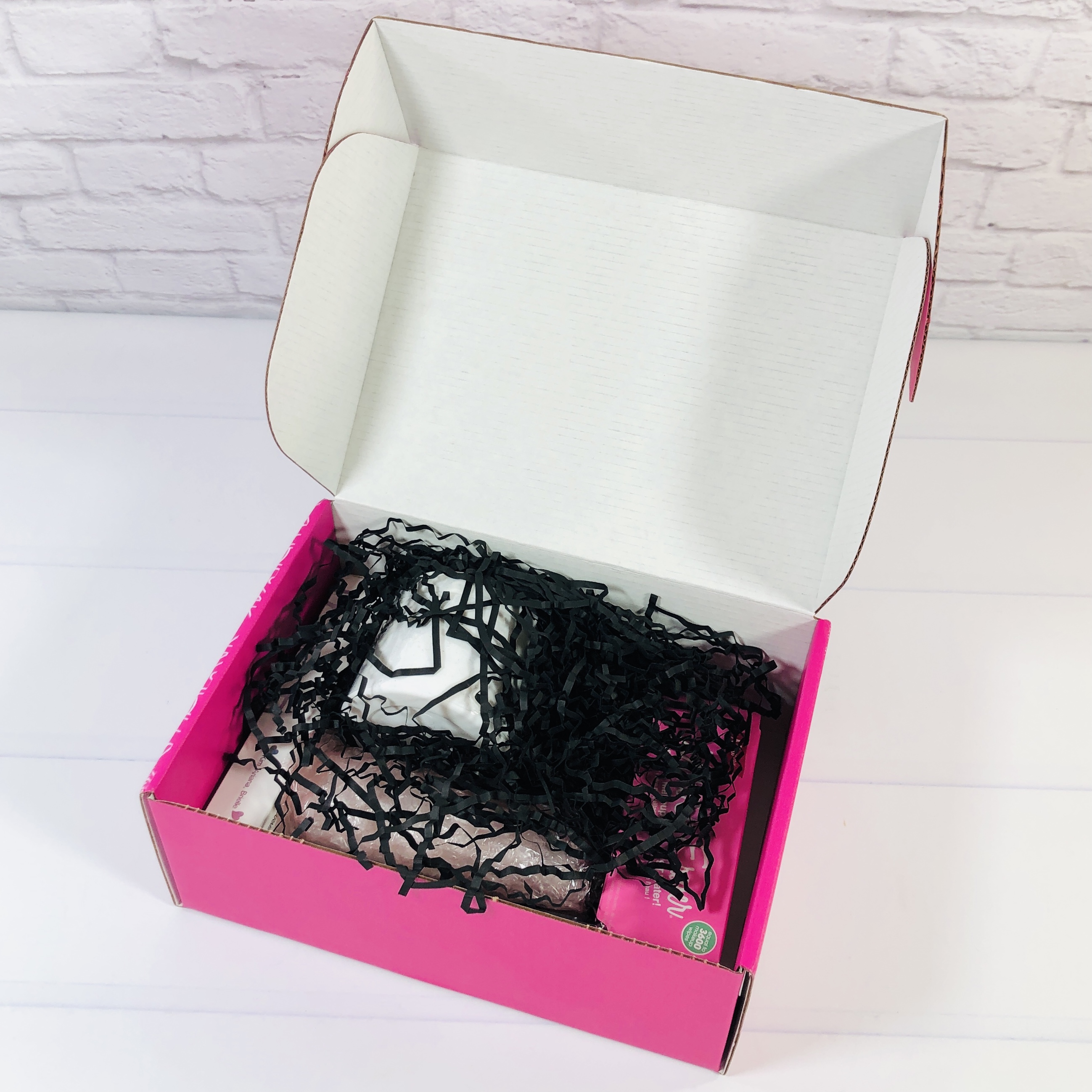 This is my first time trying Self-Y Box! My items were tucked into shredded paper squiggles.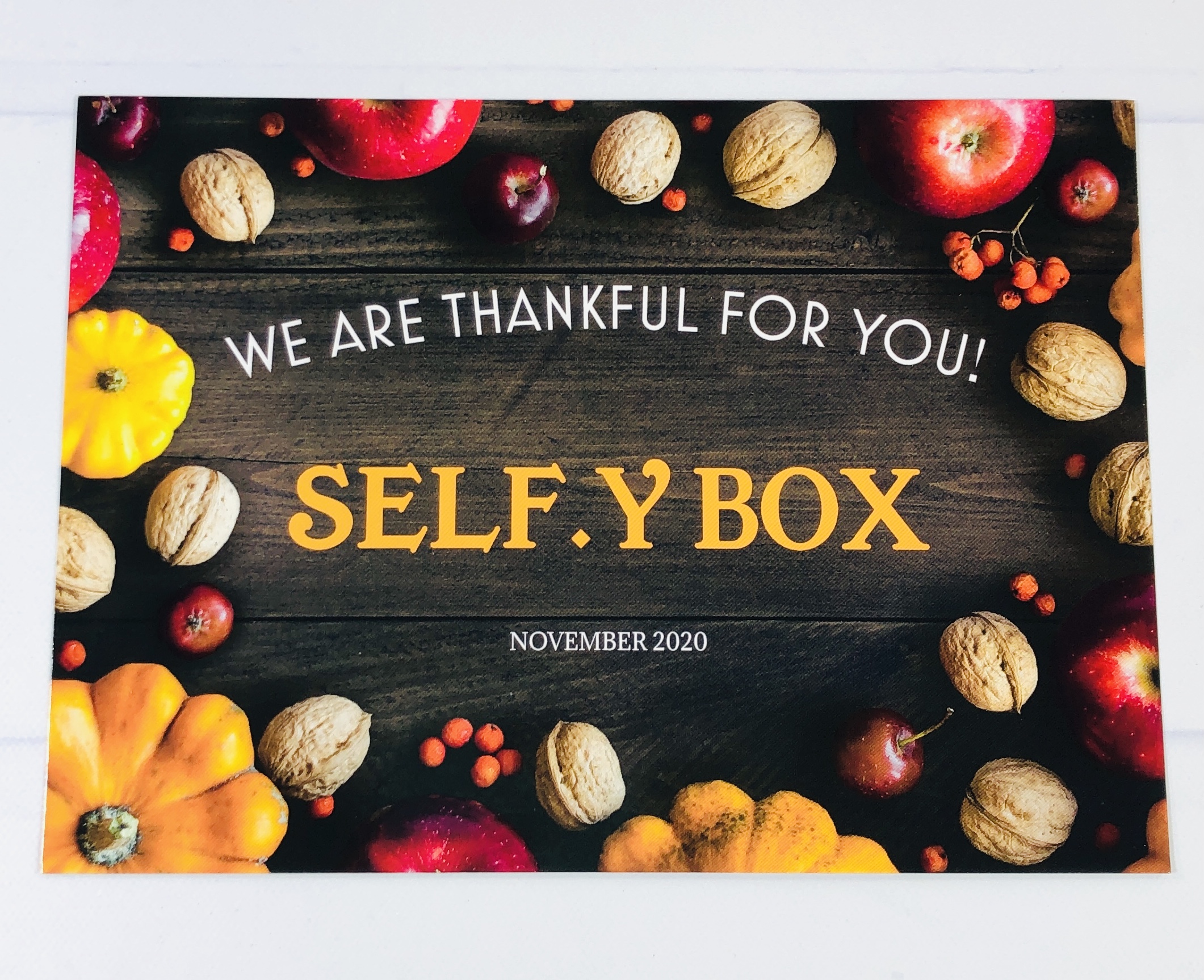 I found a card for November.
The back of the card listed each item, its MSRP, and a description.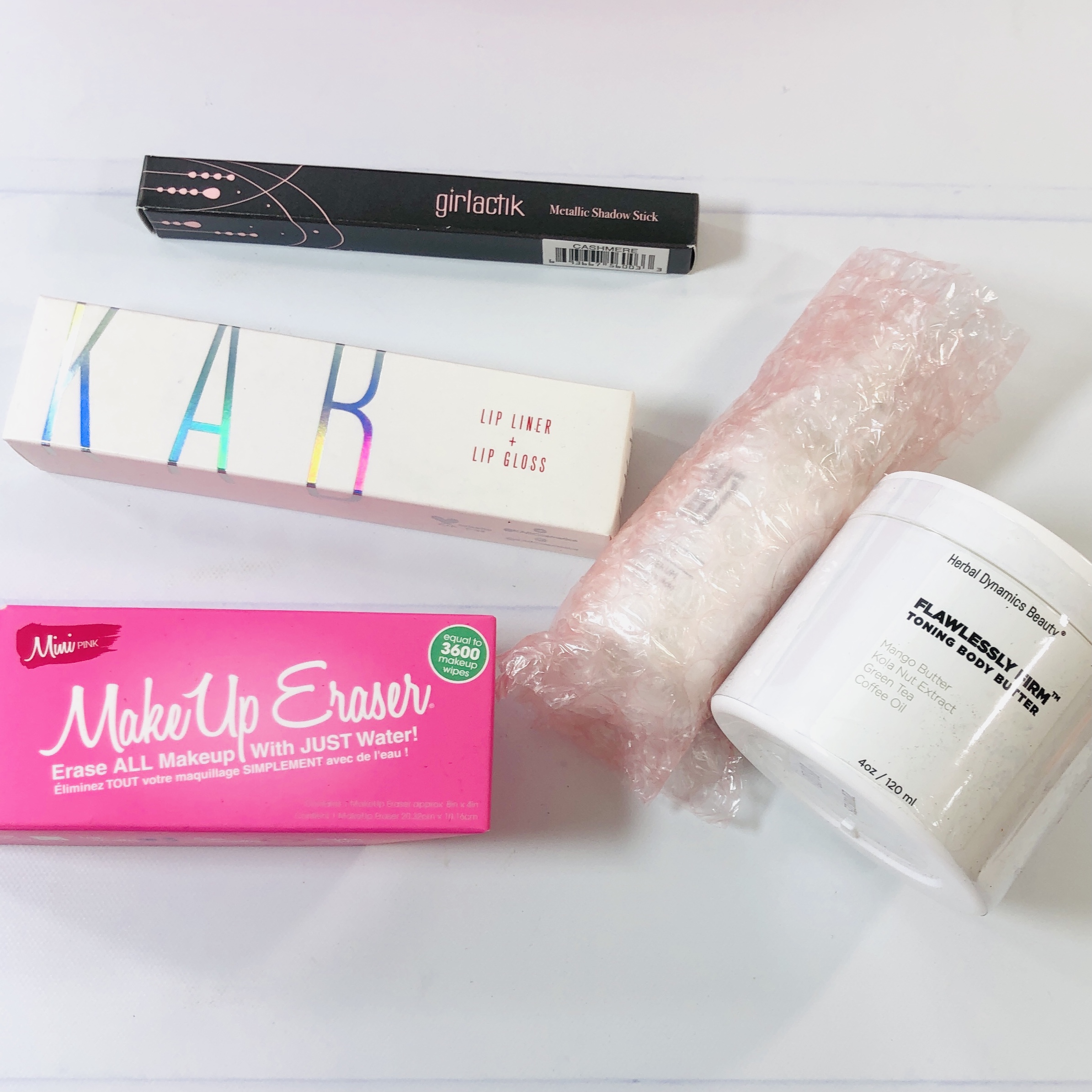 Most of the items came in their original boxes and one item was covered in bubble wrap for safety.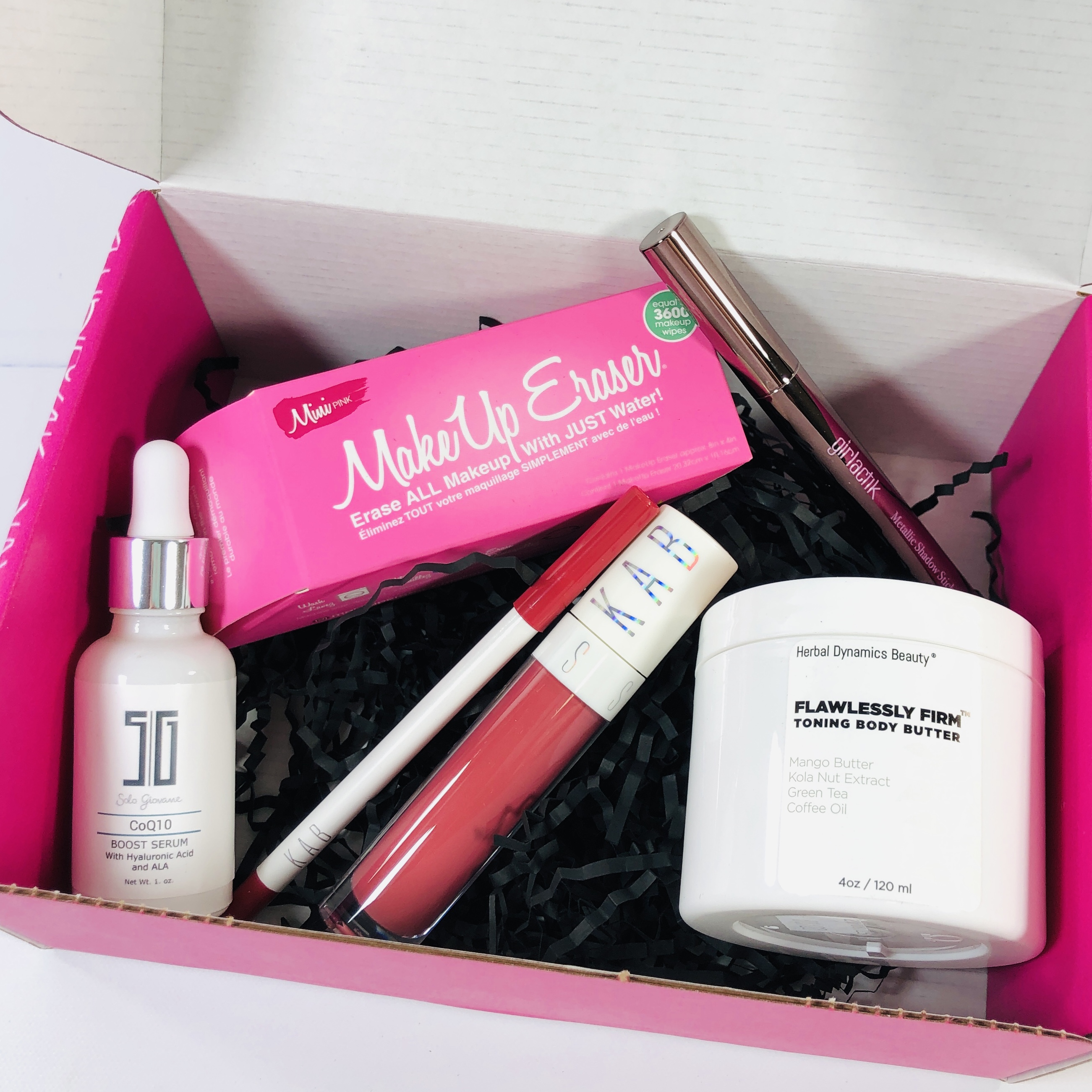 Looking good Self-Y Box!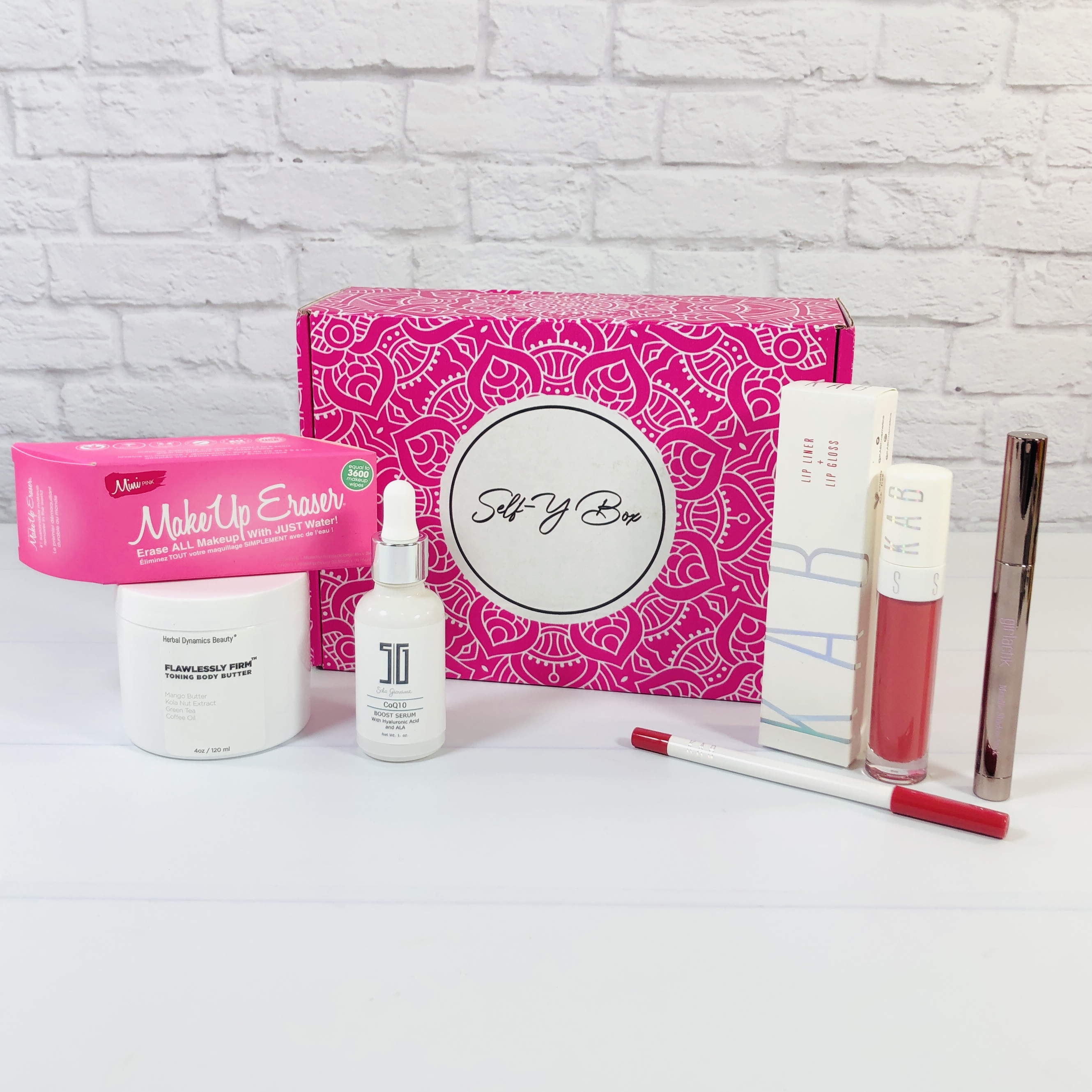 Everything in my box!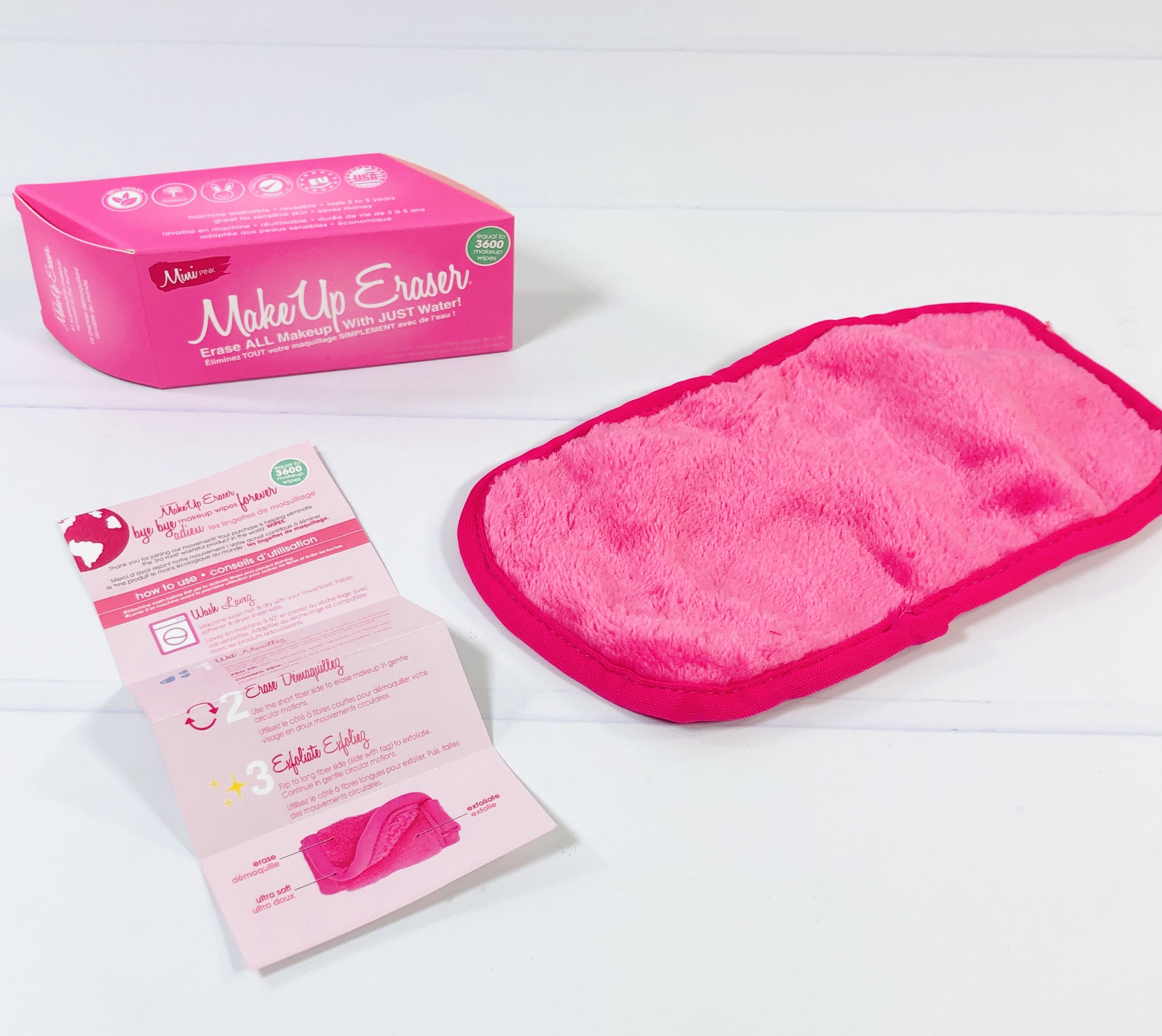 Mini Make Up Eraser ($12) These cloths are super soft and are supposed to remove makeup, even eye makeup, with nothing more than the cloth and water. It came with an insert with instructions but it's pretty easy to use and maintain. I throw it in the wash with my towels, bleach, and everything.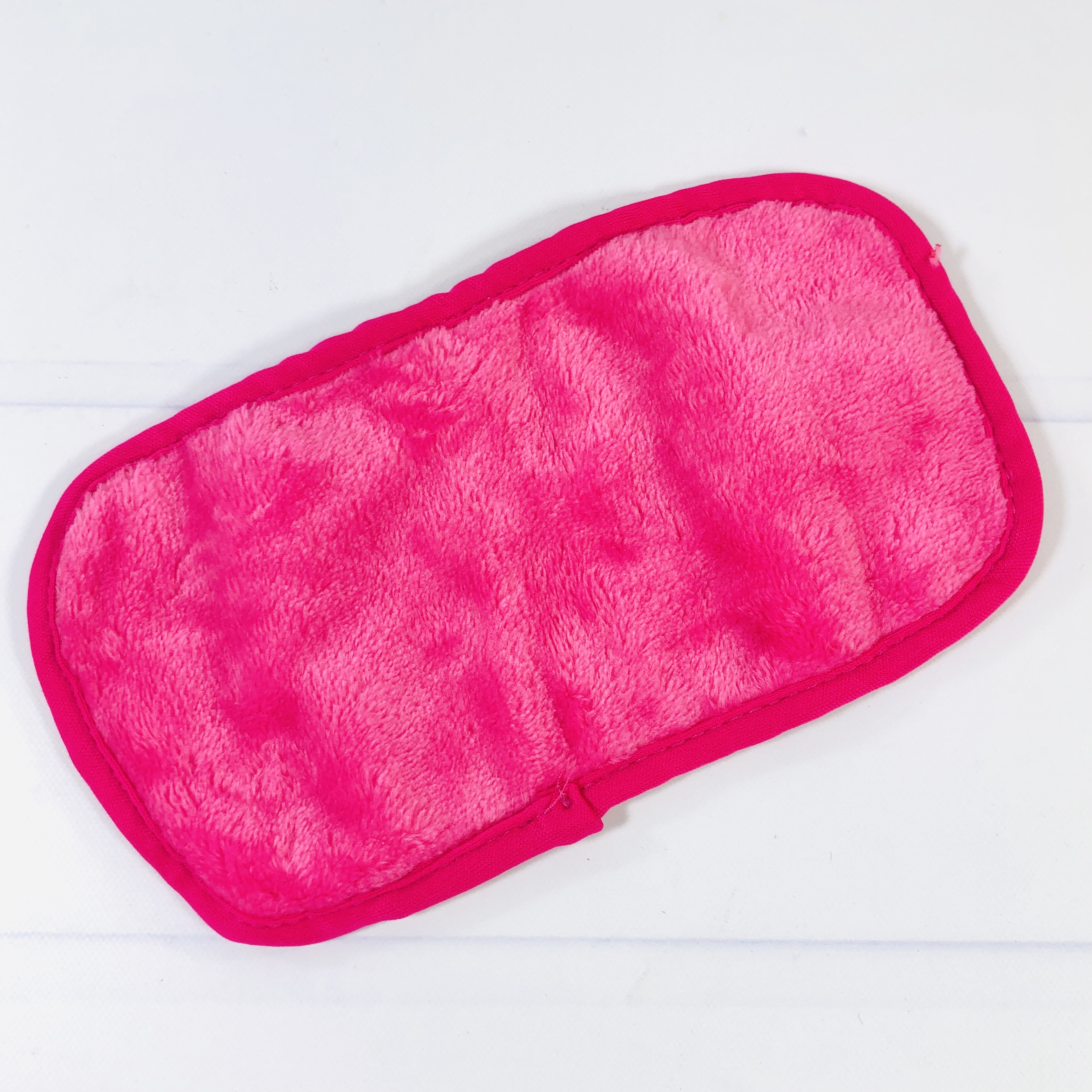 The material is polyester and one side is supposed to be best for removing makeup.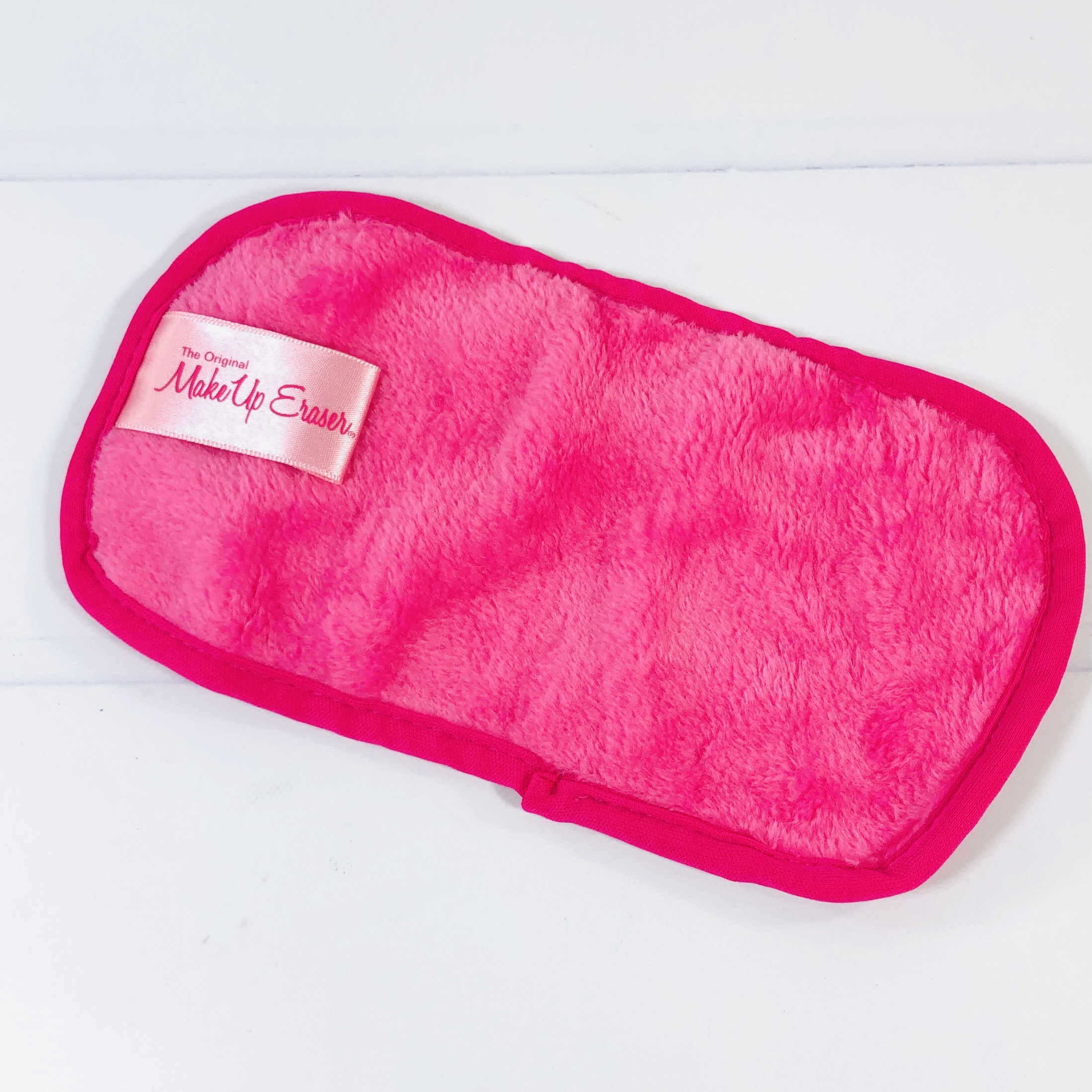 The side with the tag is supposed to help exfoliate. I use both sides and personally haven't seen or felt much difference in the sides, they work equally well. I have never had 100% success removing all of my makeup with a cloth, but these save my washcloths from getting discolored. I use this first on my eyes, then on my face, and then follow with a cleanser. It probably removes 75% of my makeup, including mascara. I like the pink color because it's light enough to see if any makeup is left, but doesn't show any stains.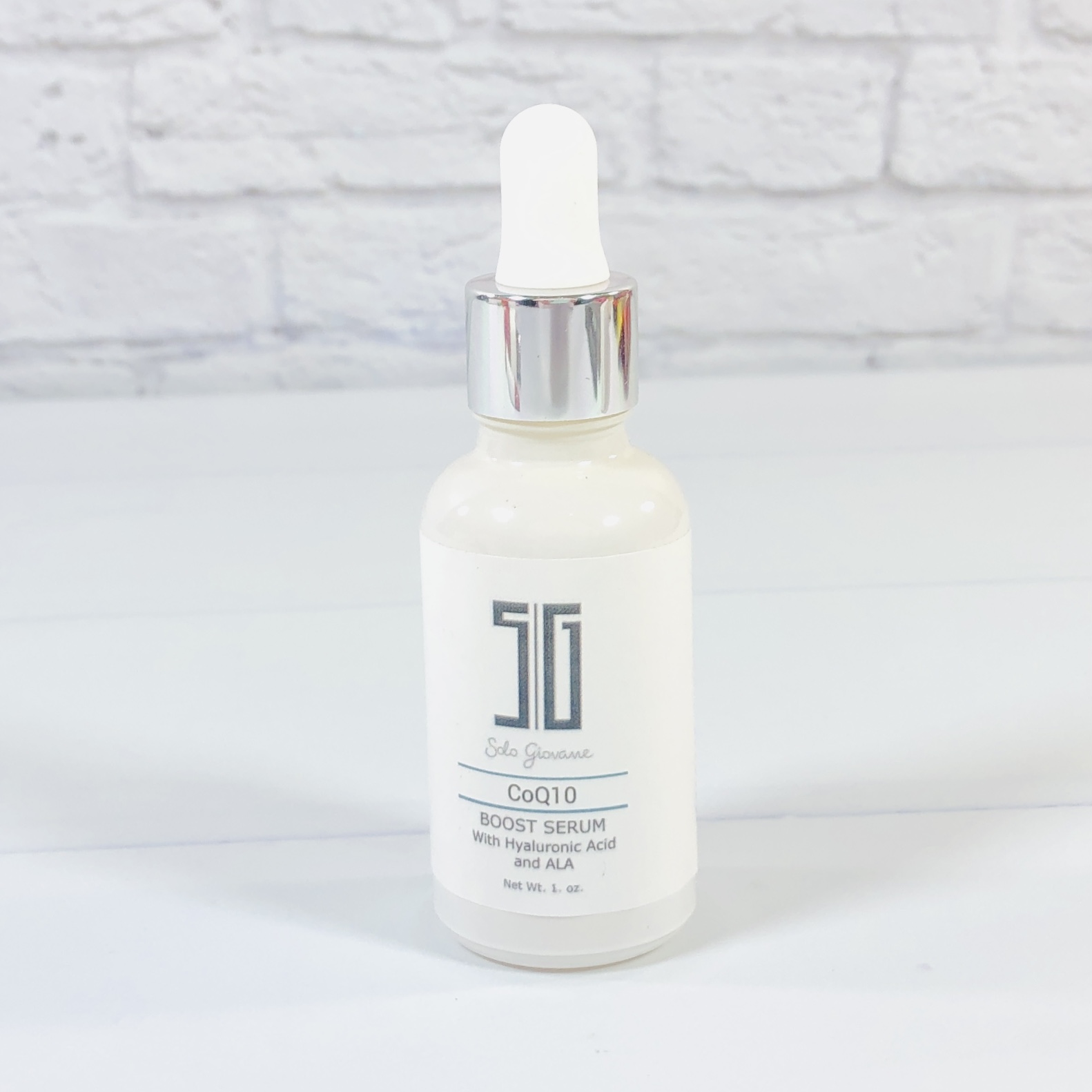 Solo Giovane CoQ10 Renewal Serum ($26 list price, now $16.90) Hmm, the card said that we were receiving the Renewal Serum but for some reason, I ended up with the Boost Serum. After having a look around their Instagram page, I think this is what everyone received. The descriptions are almost identical but one has resveratrol and the other has alpha-lipoic acid and the other ingredients are different too.
The serum is supposed to provide antioxidants and help fight off wrinkles and reduce pore size. Hyaluronic acid keeps skin moist by attracting water and CoQ10 supports collagen production.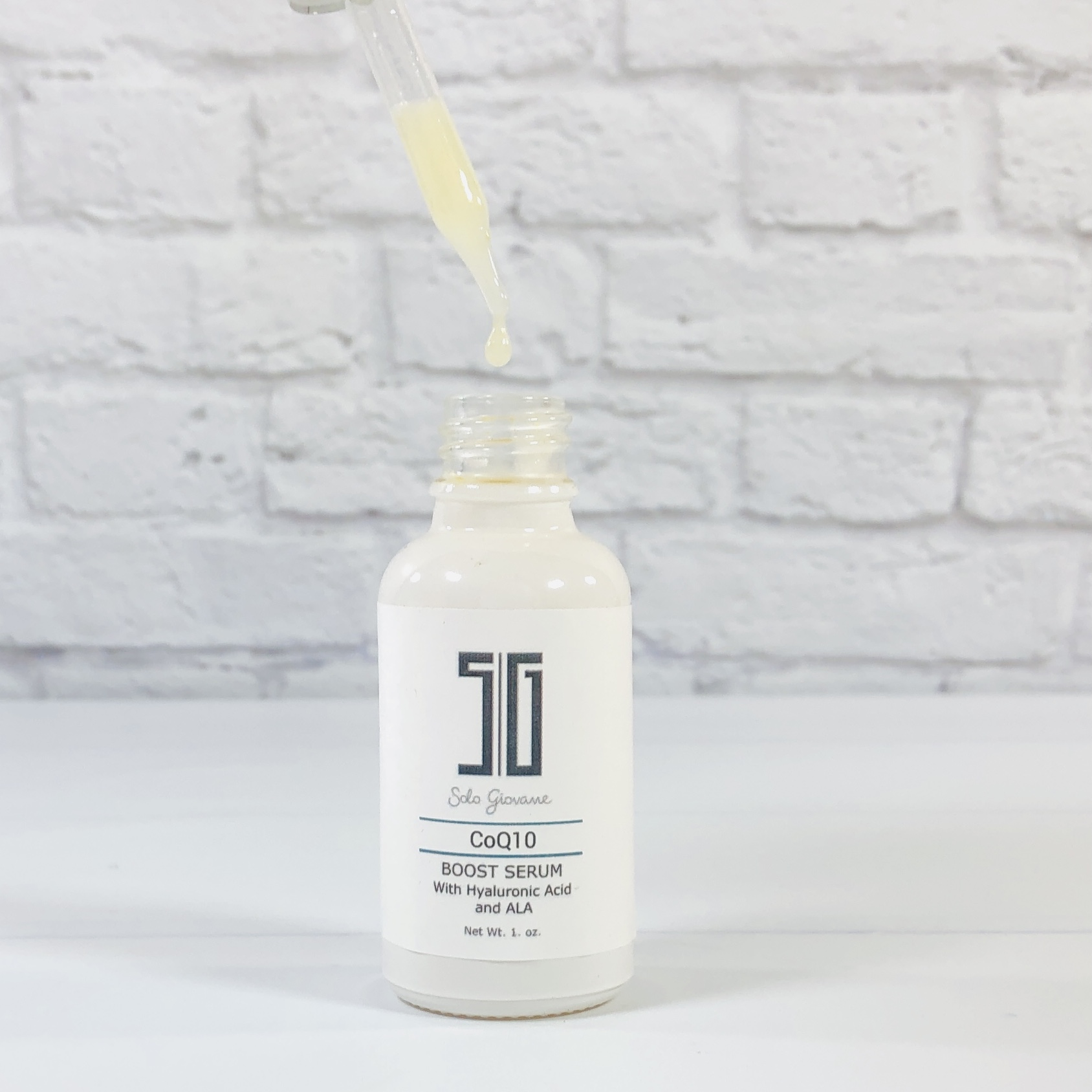 The serum is creamy looking and doesn't really have a scent. My skin absorbed it quickly without any irritation. It doesn't feel greasy so follow with your usual moisturizer.
Herbal Dynamics Flawlessly Firm Body Butter ($25) This lotion claims to "tone" skin and leave it firmer just by rubbing it on and combining it with exercise, which let's face it, that's the real secret to moving pudge from the body.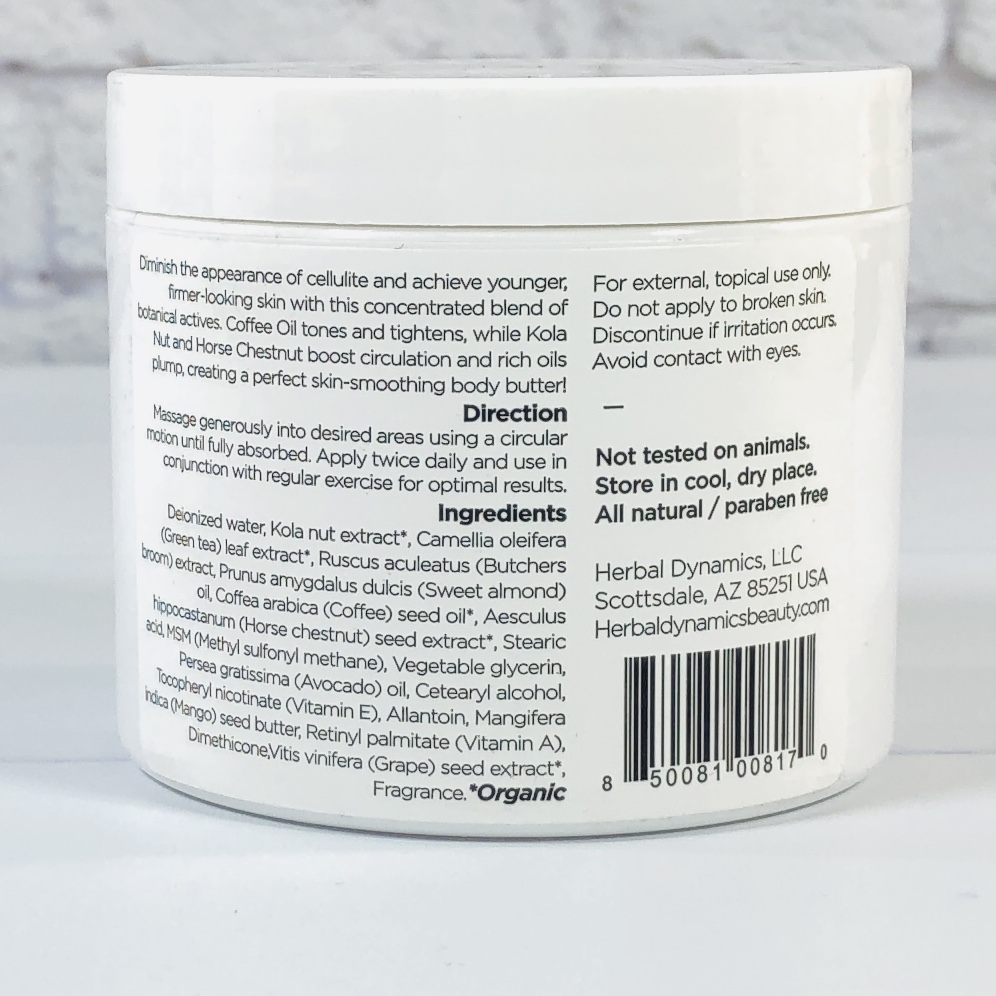 It's a body butter that contains sweet almond oil, coffee seed oil, kola nut, and horse chestnut. The ingredients are supposed to smooth skin, reduce dimples, and provide anti-inflammatory properties.
It is a beautifully scented body lotion and I'm not expecting anything other than that from my topical products. It has a sweet, tropical scent similar to another cream that you use on your bum bum. It doesn't leave a greasy feeling so it's closer to a lotion than a true butter and my skin absorbed it quickly.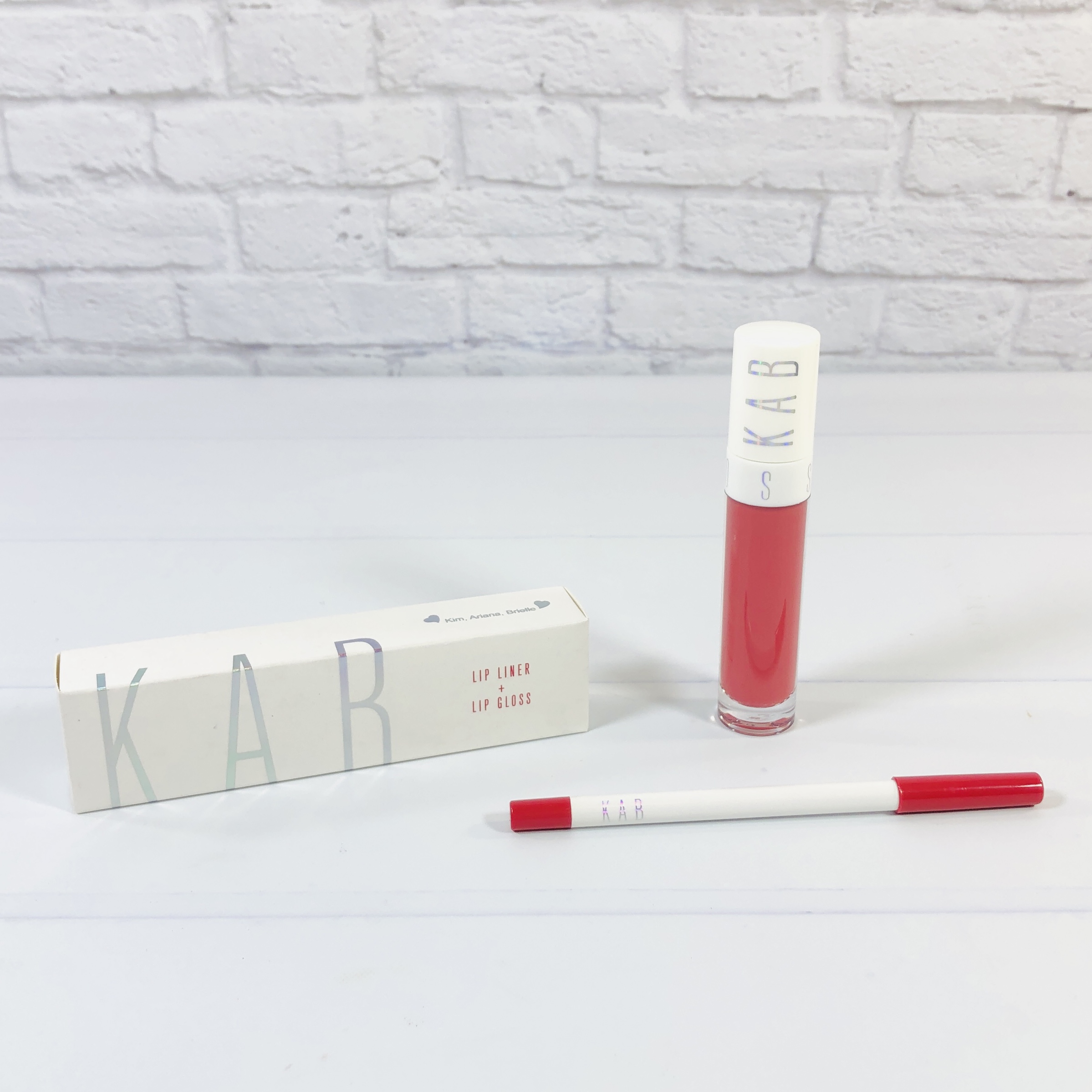 KAB Beauty Charming Lip Set ($38 list price, now $30) I wasn't expecting to find two products inside this box! One is a glossy lip color, the other a liner.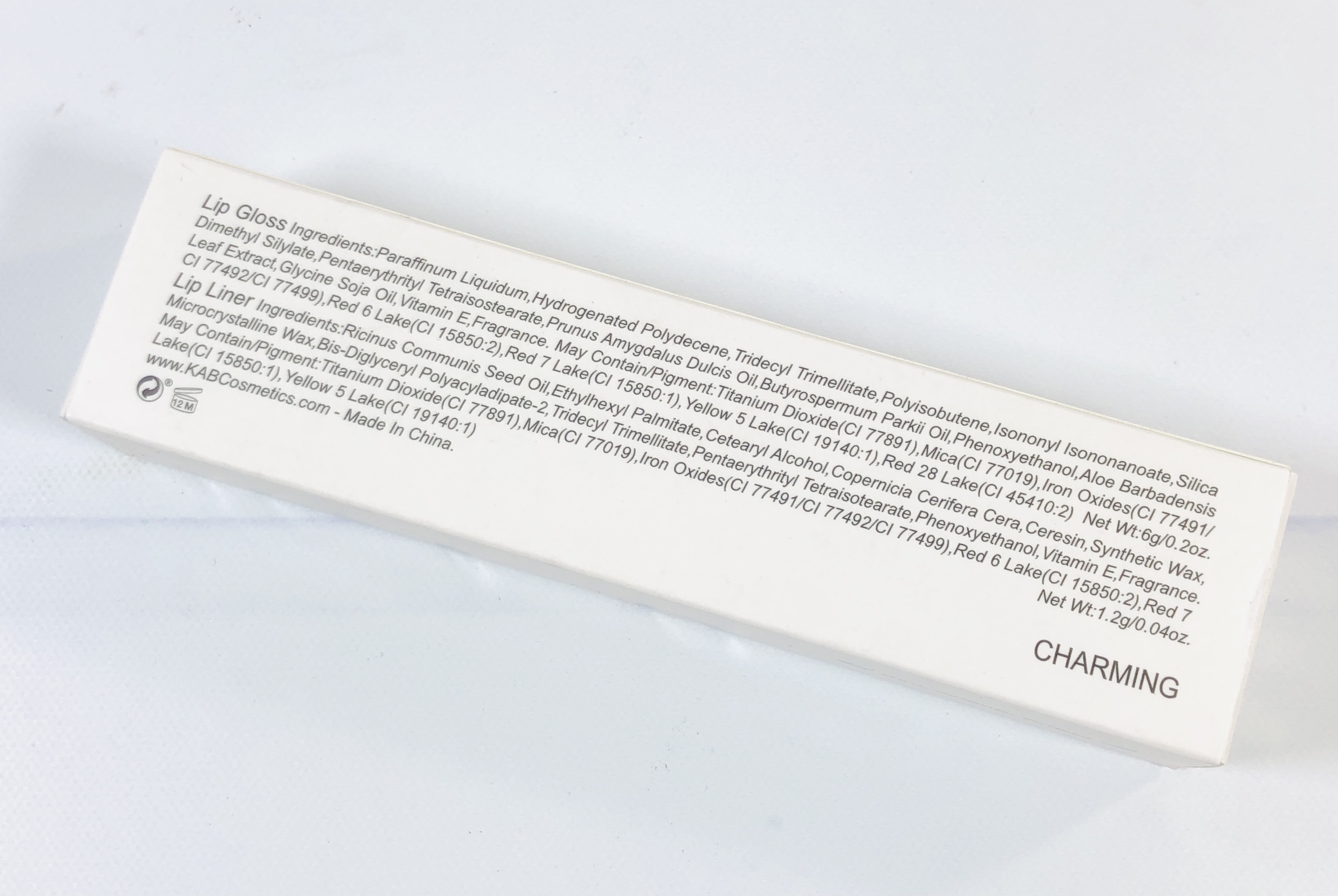 Here are the ingredients in case you are interested.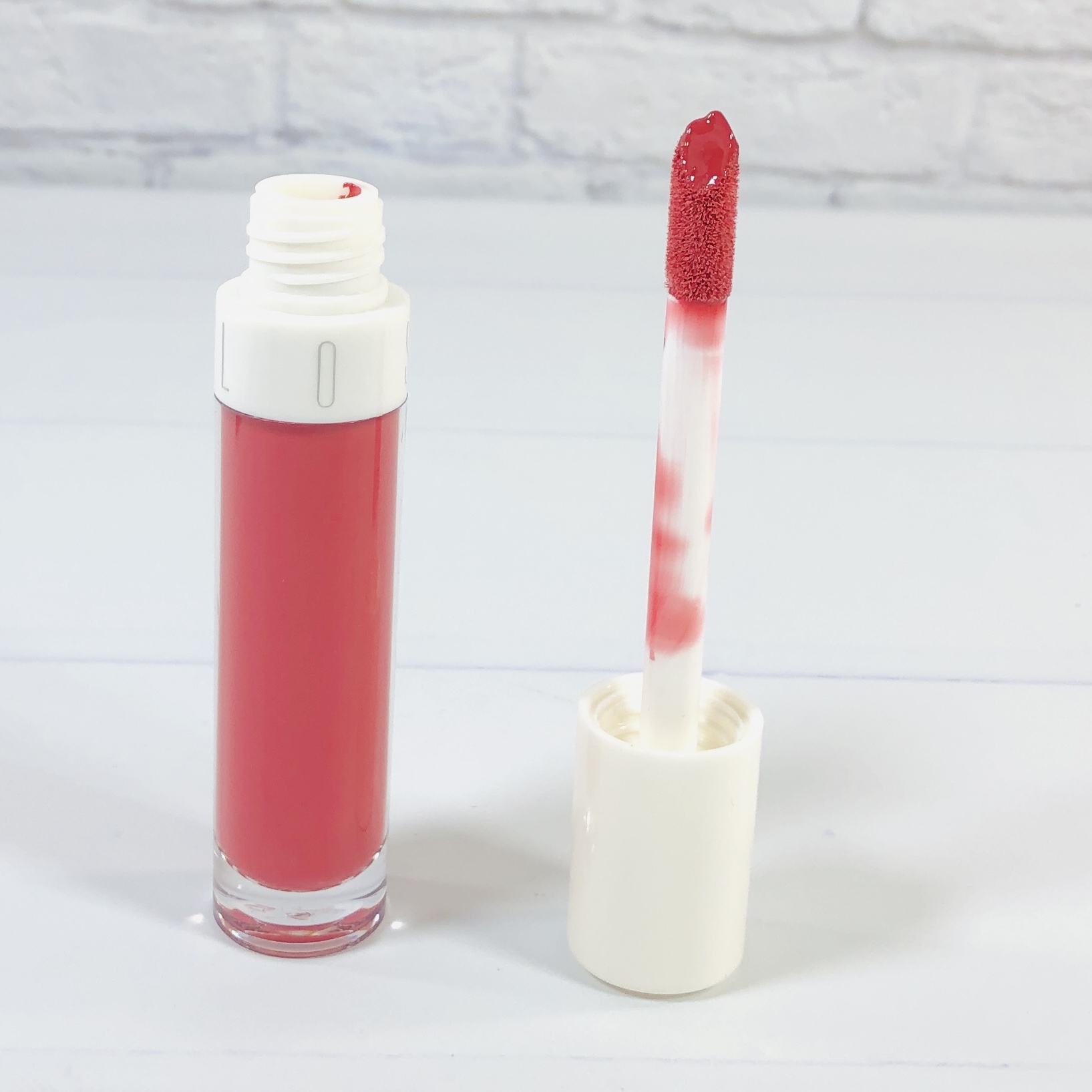 The brush has a unique tip, I feel like the gloss is sitting inside a bowl and as I apply it comes out and covers my lips with its glossiness. The color is a rosy pink shade and it feels moisturizing and isn't sticky.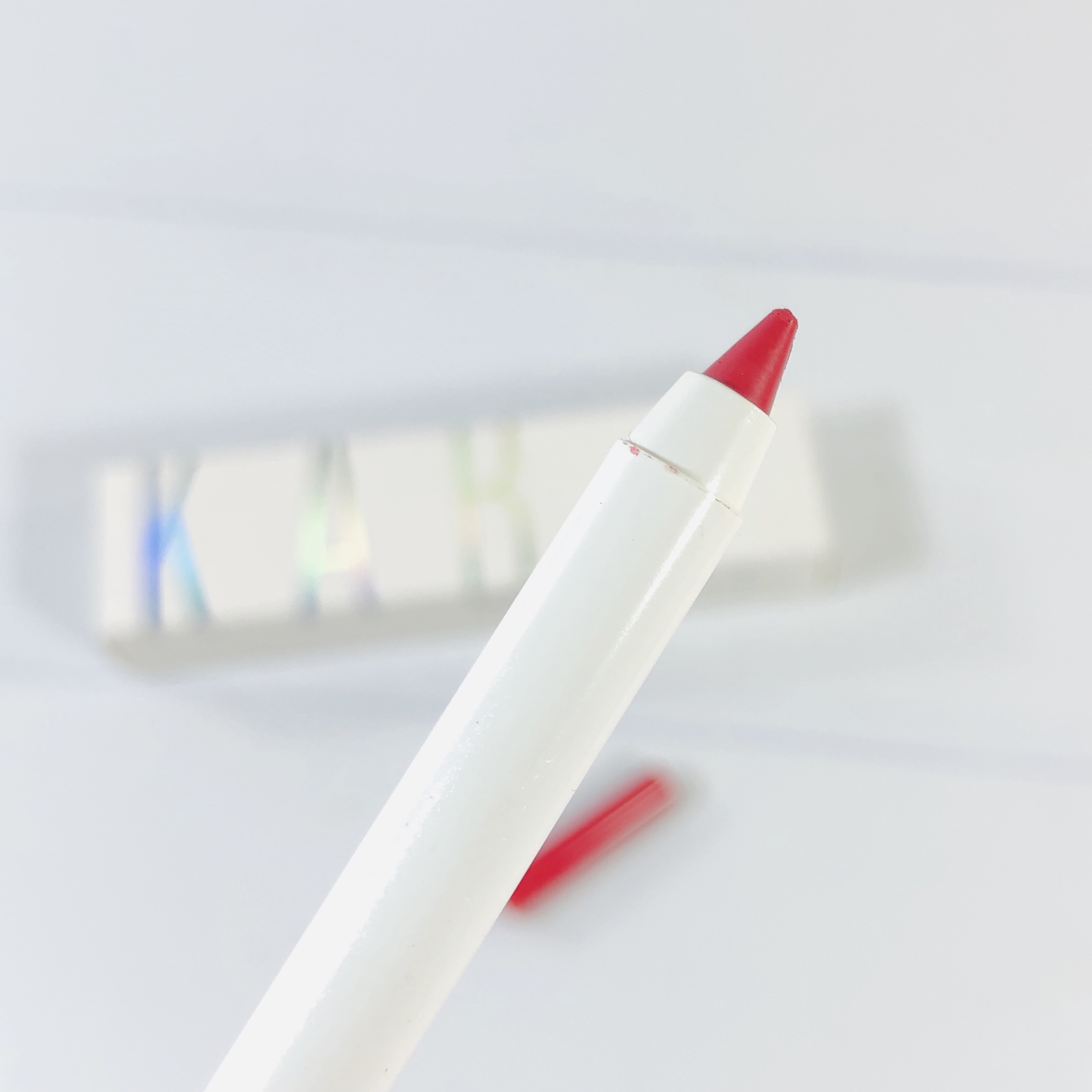 The lip liner is a rosy hue and the product is soft enough to work as a lipstick itself, which is how I choose to wear it. It gives my lips a hit of color but without going overboard. The plastic can be sharpened. Both products are swatched below.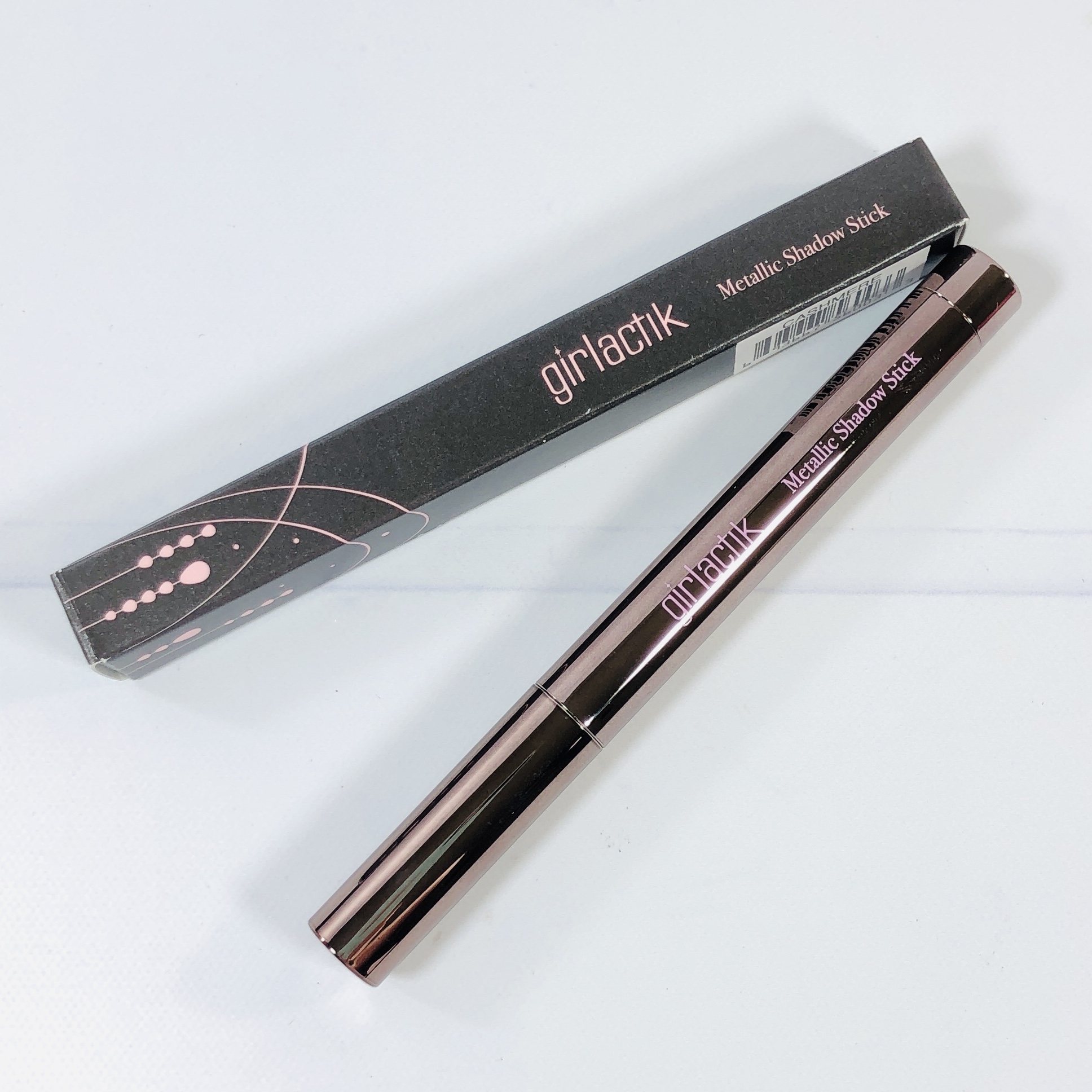 Girlactik Metallic Eyeshadow Stick in Cashmere ($20) I love shadow sticks, they are so easy to use, and best of all – NO FALLOUT!
I applied a neutral base all over my lid and used my shadow stick in the crease. The shade Cashmere is a purple bronze color that changes depending on the way the light hits it. It is easy to apply and smudge, and then it stays put. Swatched below.
Swatched on top is the KAB lip gloss, then the KAB liner, and finally the girlactik shadow stick.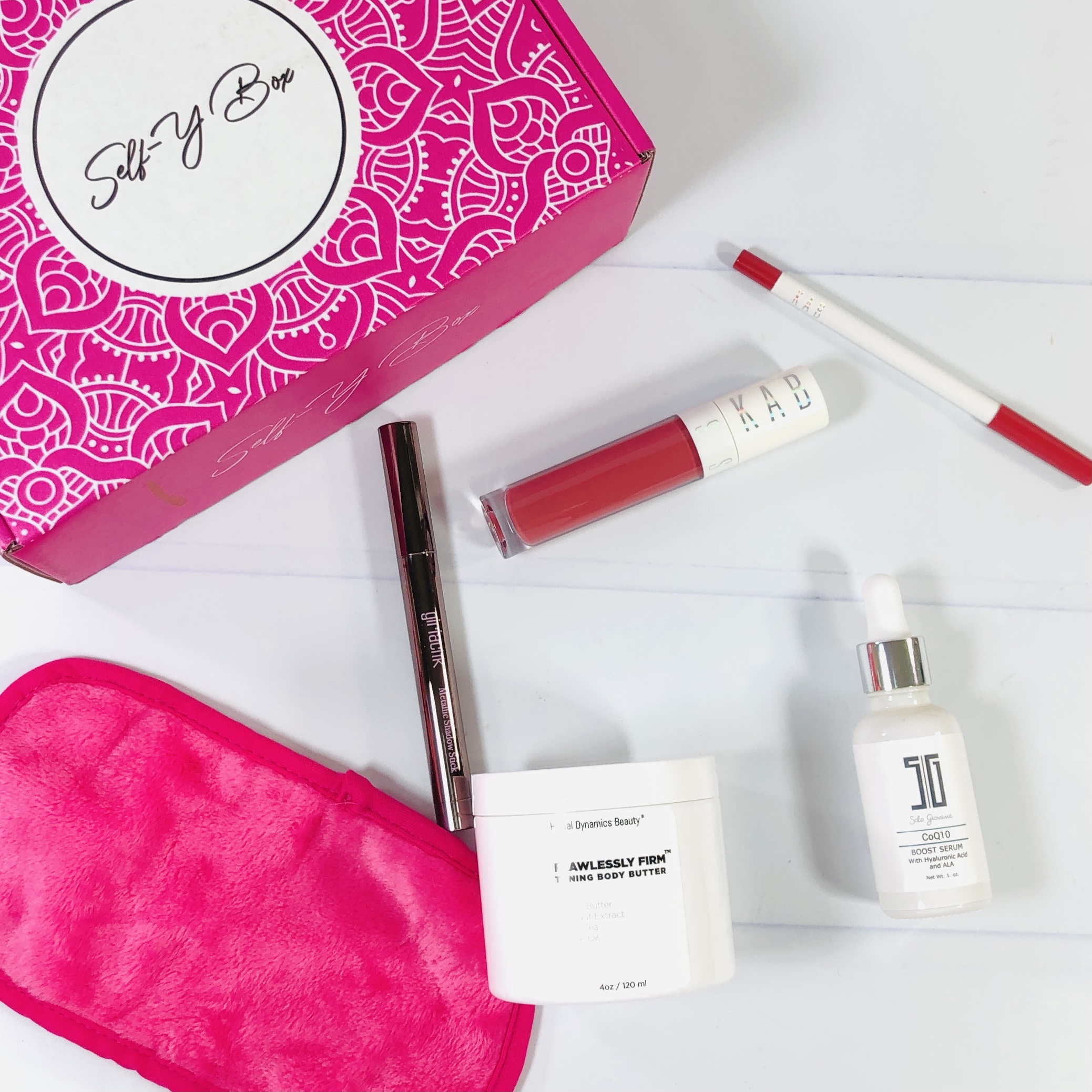 I was thrilled with my November Self-Y Box! With the exception of the Makeup Eraser, everything was new to me and I love it when that happens! I of course love the Makeup Eraser, it gets off so much gunk on my face and helps me use less cleanser at night. The beauty serum has hyaluronic acid, always welcome on my dry skin. The body butter smells amazing and felt great on my legs, and the lip products and eye shadow stick have found a home in my Caboodle. I thought this was a well-rounded box, with no overlap and a good assortment of products. Even using sale prices, my box was worth more than $100!
What do you think of the Self-Y Box?