Pusheen Box is a quarterly subscription box that delivers everything Pusheen the cat! Boxes hold a variety of Pusheen items with at least $100 in value, including exclusive products and pre-release items. Some of the items that could be inside include clothing, accessories, electronics, toys, stationery, and more! The box is $43.95 per quarter plus the shipping fee. You can also get a pre-pay annual plan, which reduces the box's cost to $39.95 per quarter plus the shipping fee.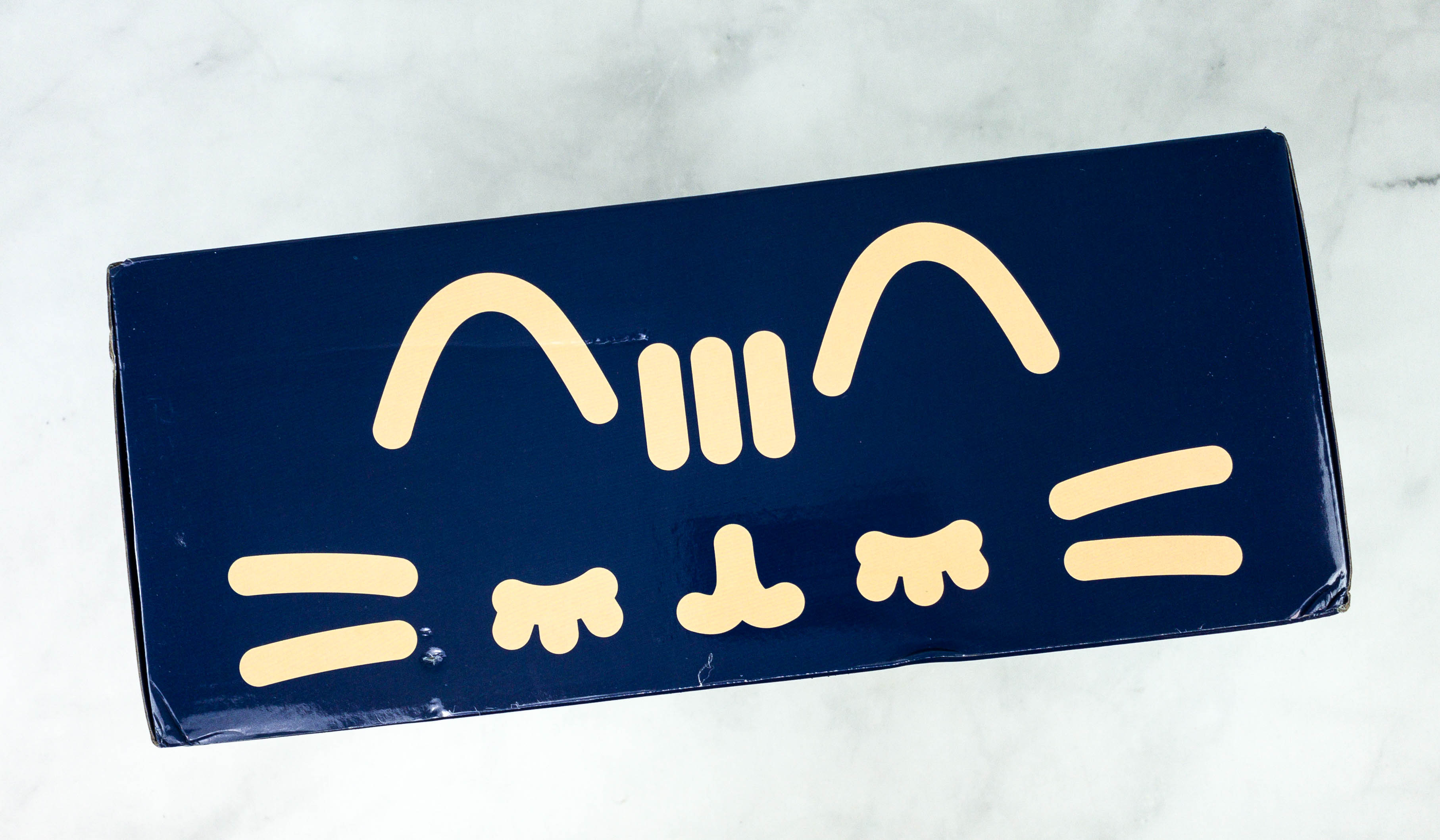 The box itself features Pusheen!
It even has Paw Prints at the bottom!
When you lift open the top lid, there's also an adorable image of Pusheen printed on it!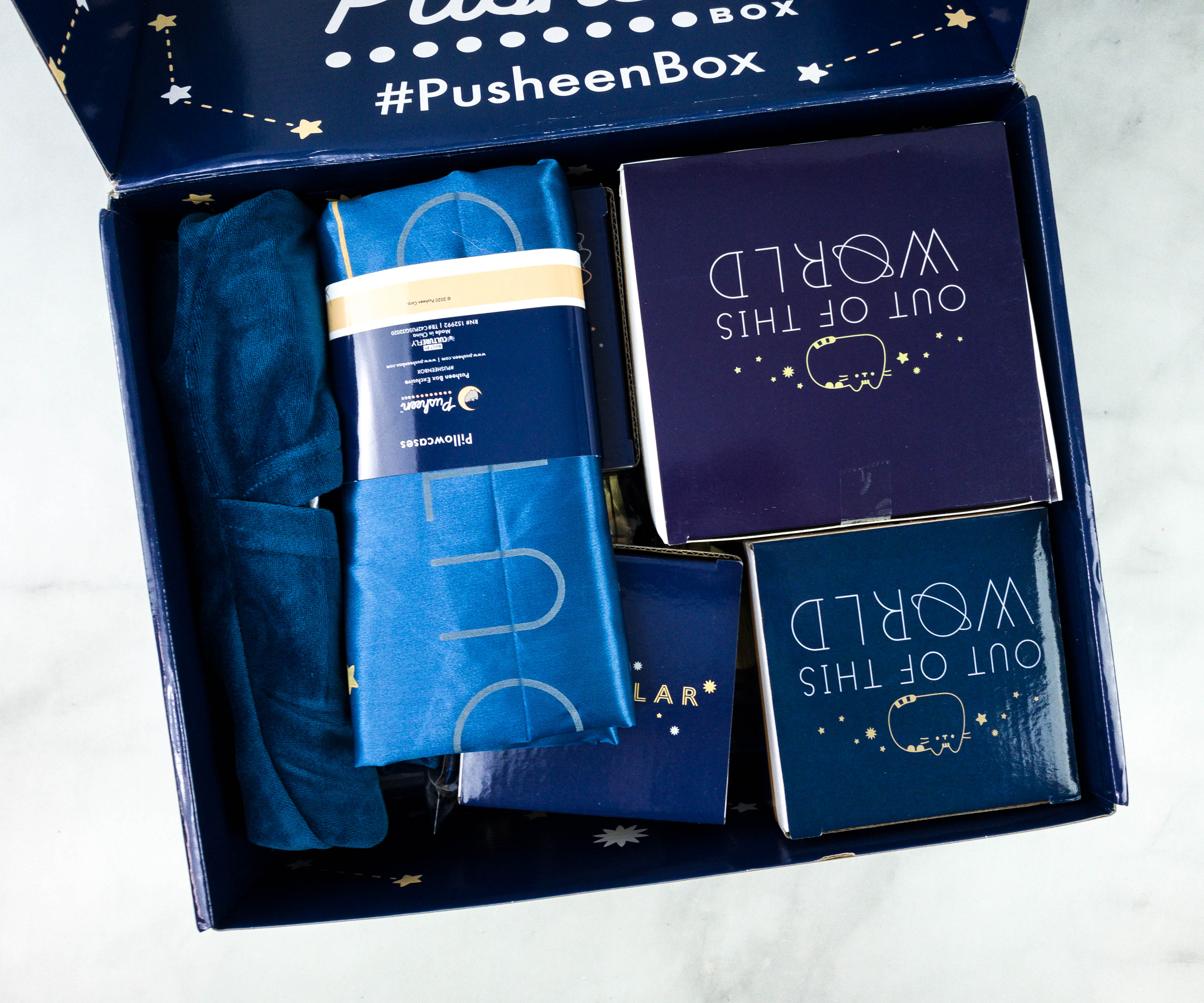 The box is full to the brim!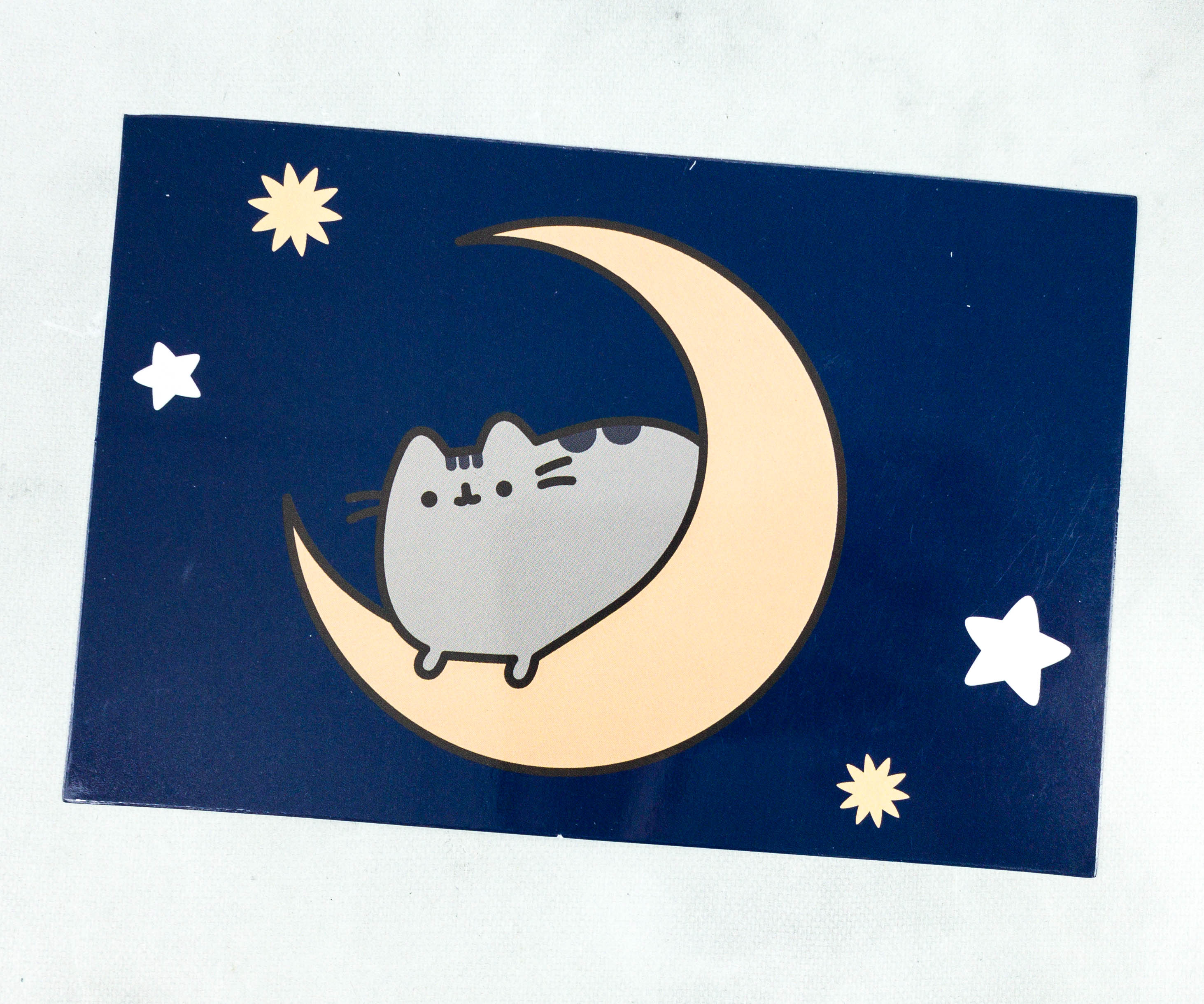 This quarter's theme is CONSTELLATION!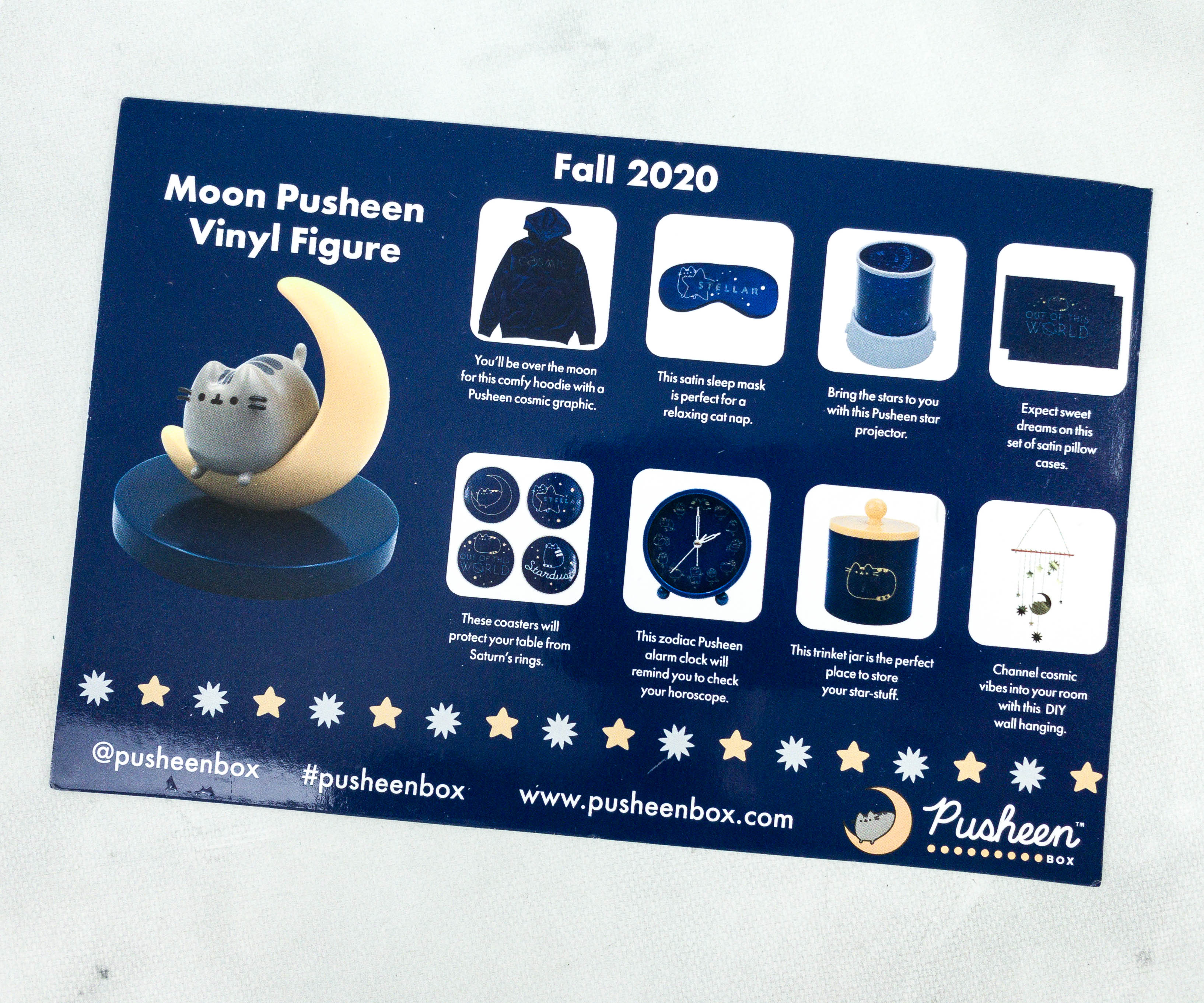 The information card lists all the items in the box with a short description for each.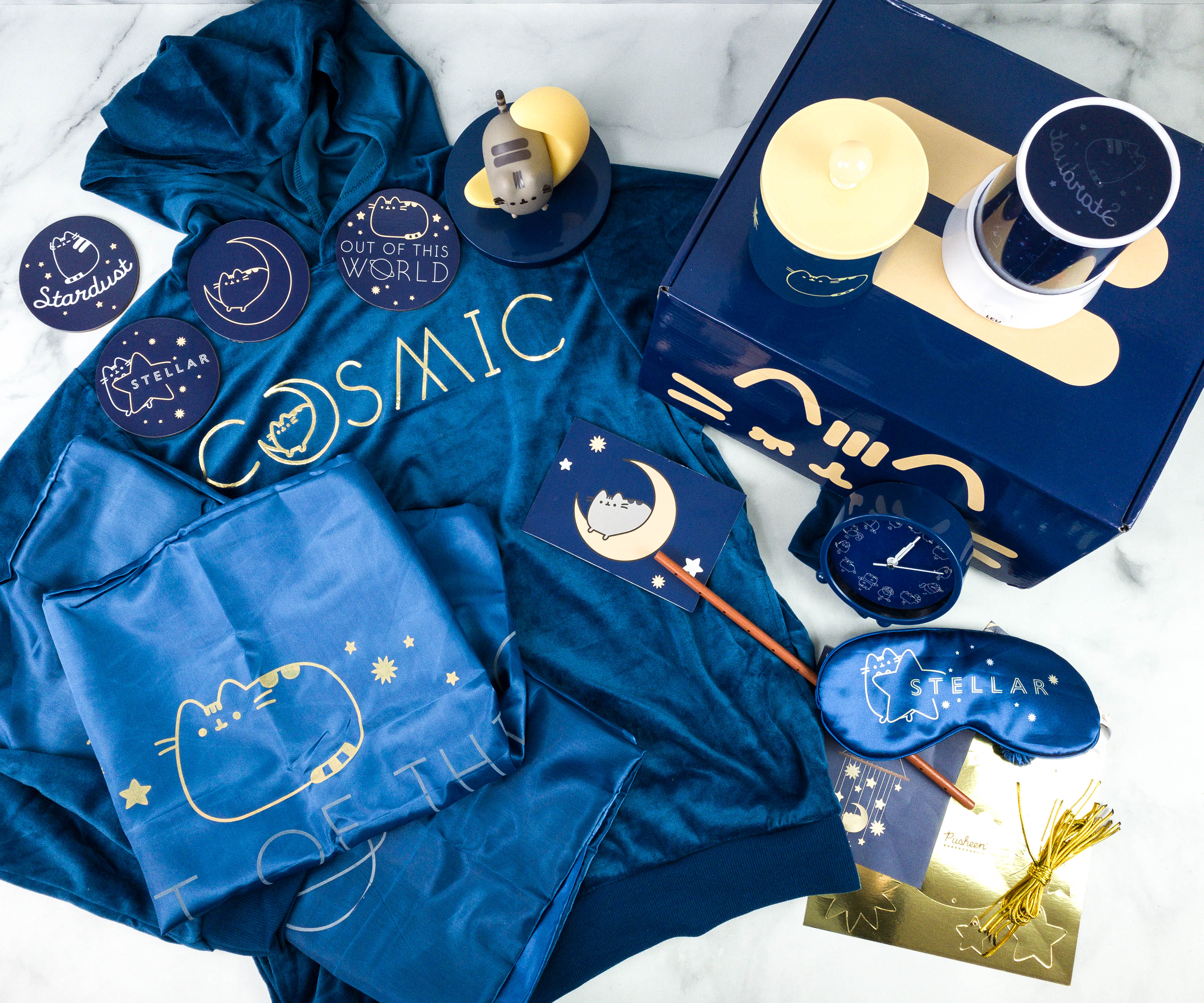 Everything in the Fall 2020 Pusheen Box!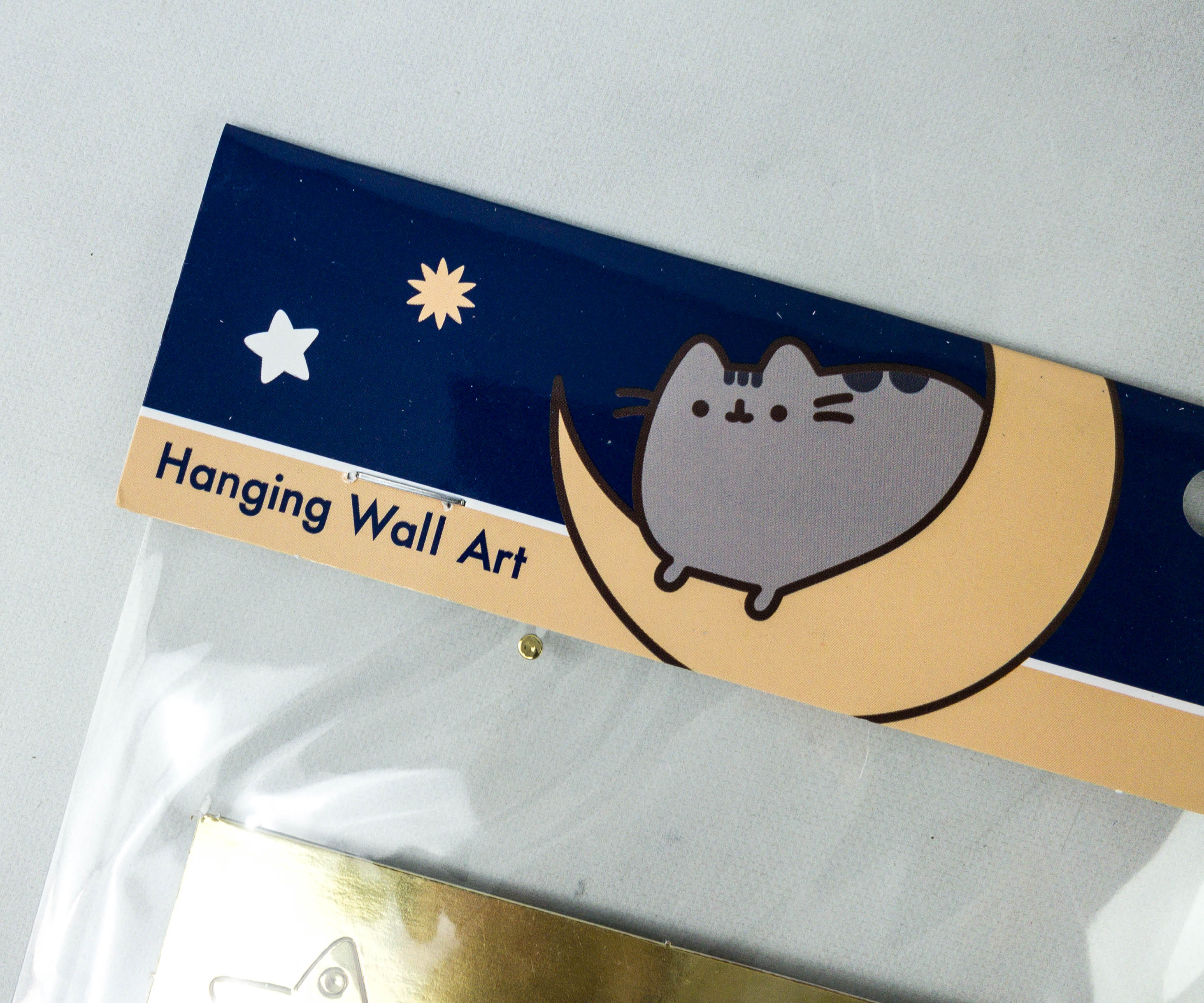 Pusheen Wall Hanging/Mobile Kit. It's a DIY kit that includes everything you'd need to create a Pusheen-inspired hanging wall art!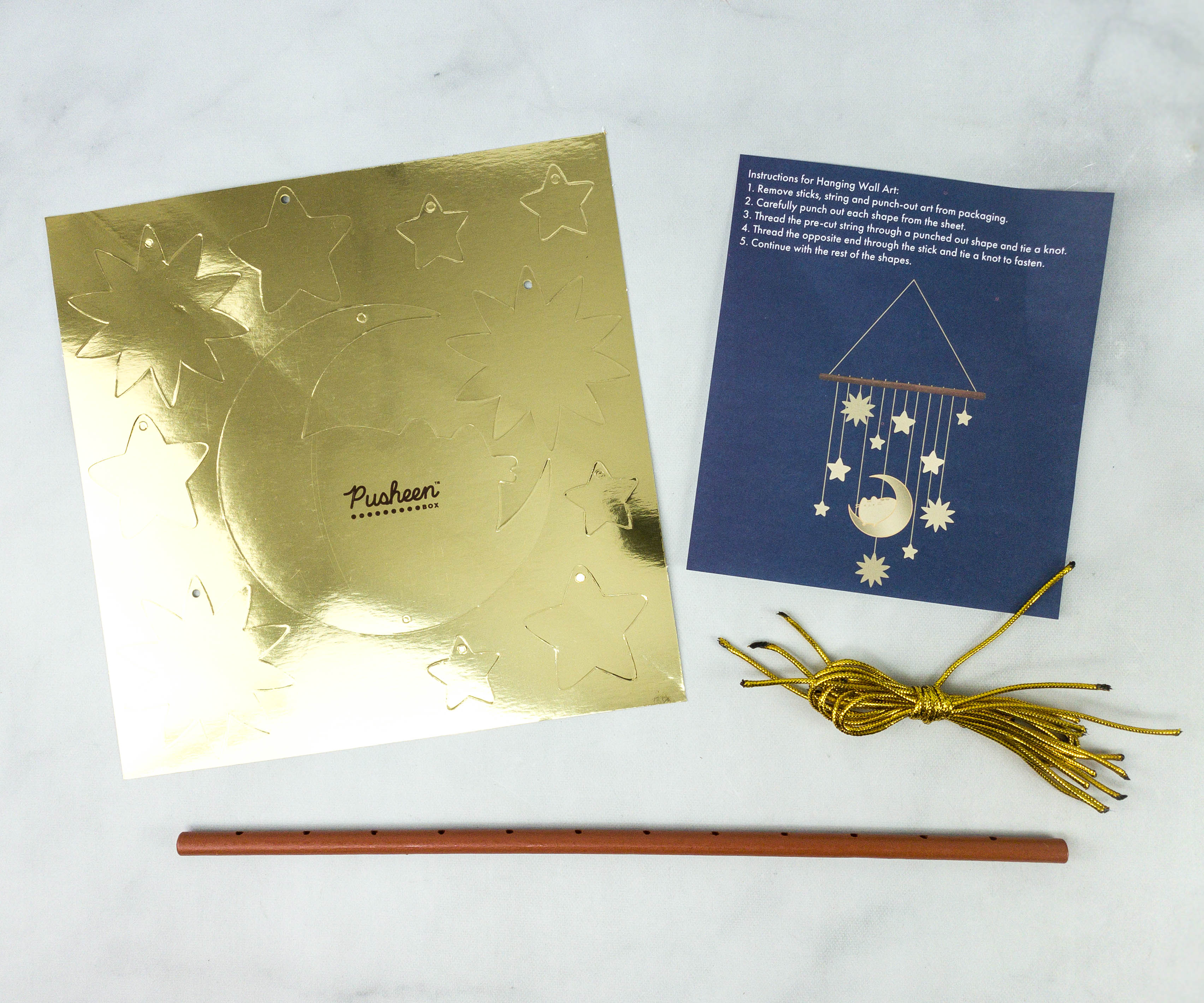 The kit included gold colored moon and stars as well as a gold string and the bar where you can attach them. There's also an easy-to-follow instruction sheet, which includes an illustration of the finished product. It's so pretty!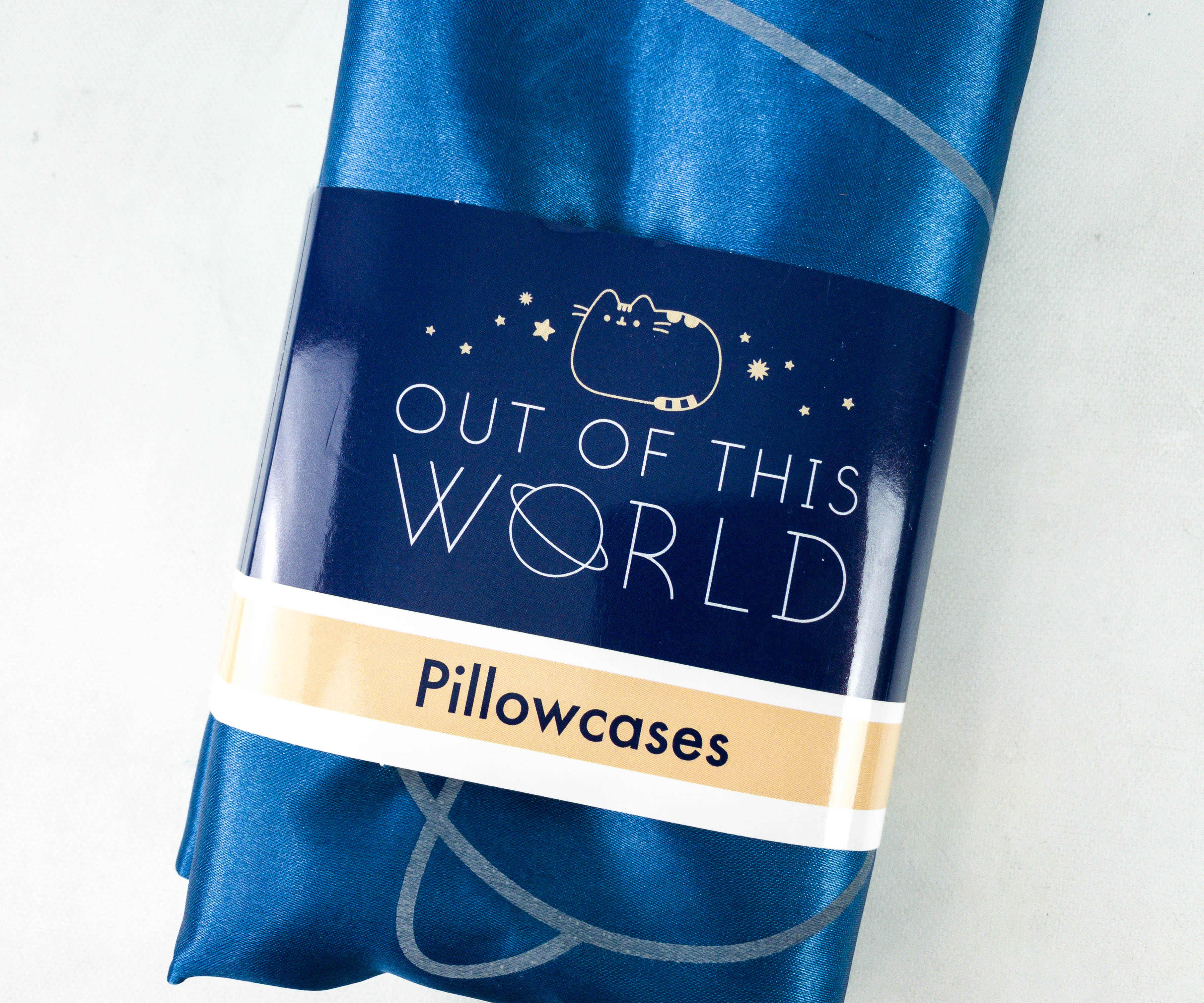 Out of This World Pillowcases. I'm in love with this set of blue pillowcases! The color is perfect!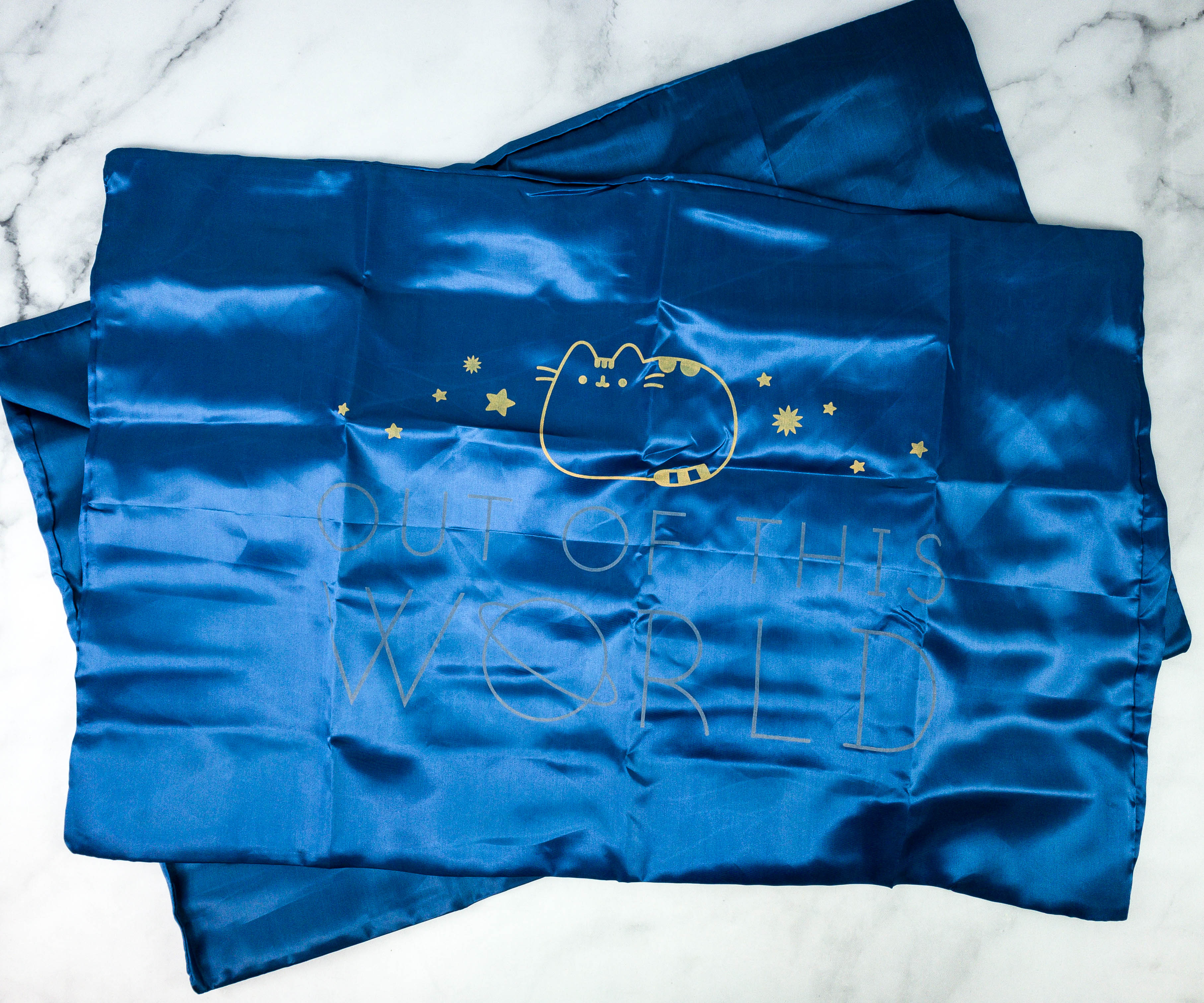 Also, the silk fabric is really nice. It's super soft and smooth on the skin. This will help reduce the bed marks I get on my face after a long night's sleep!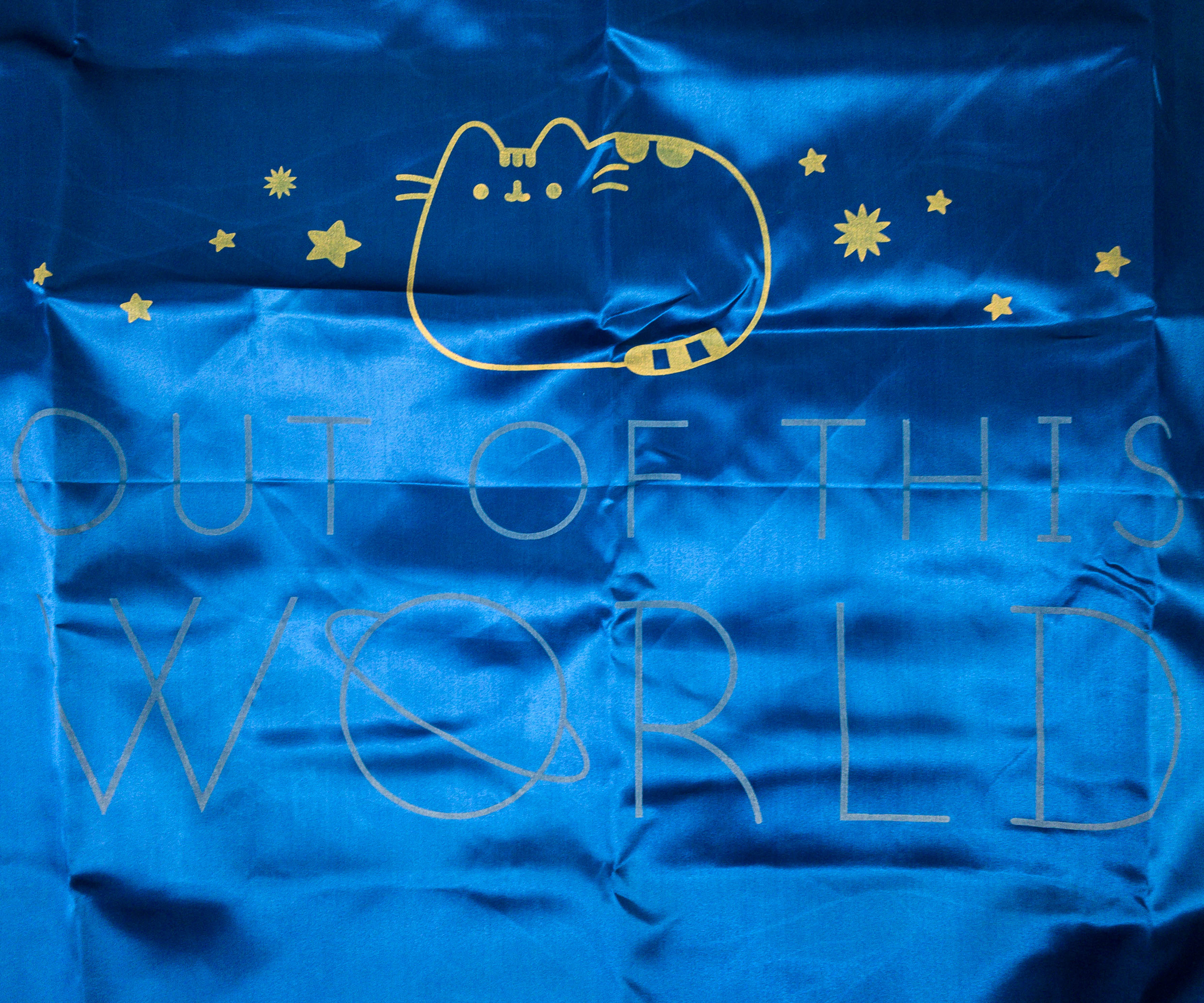 It has Pusheen printed on it, along with the words "out of this world".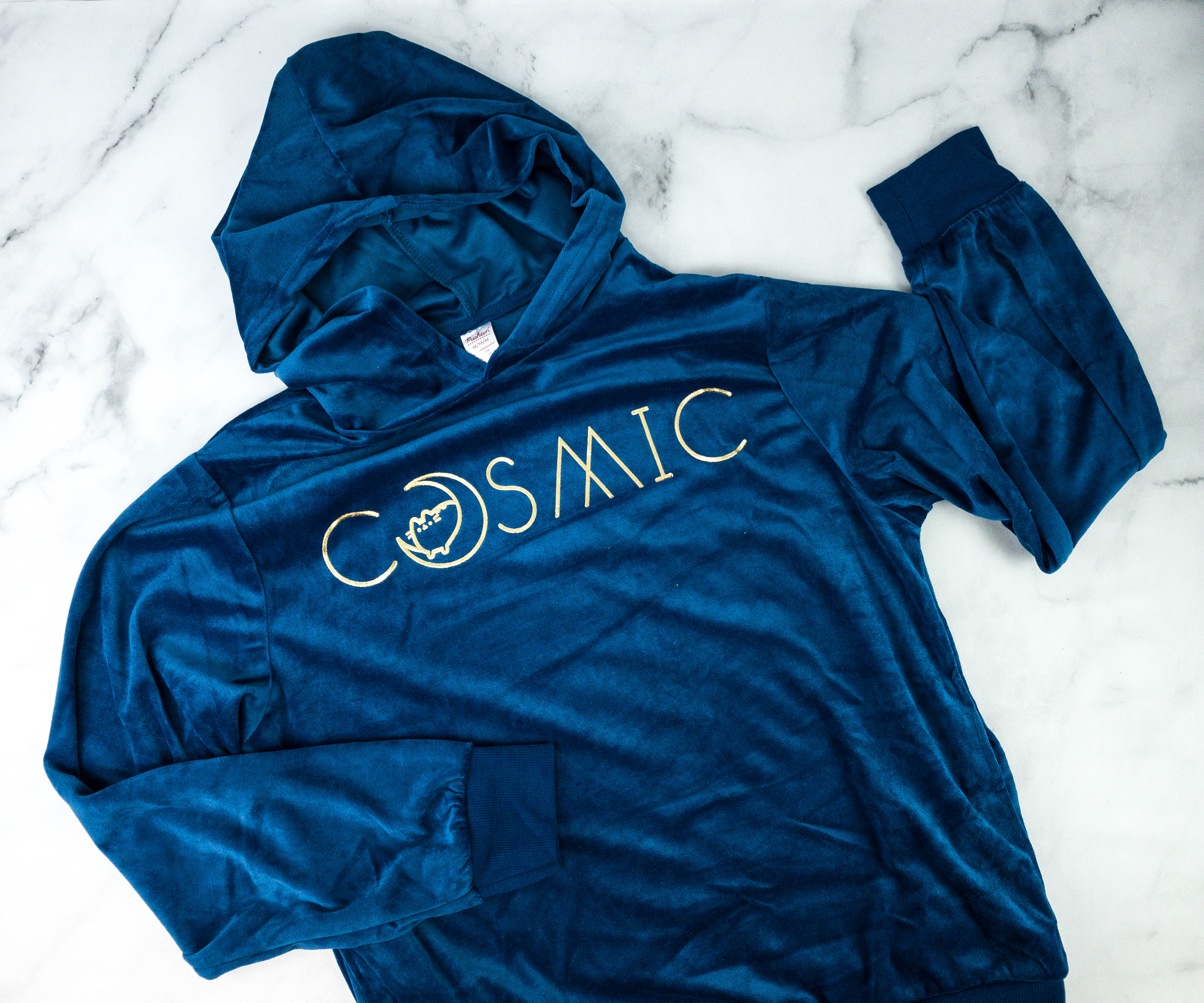 Cosmic Pusheen Hoodie. This adorable Pusheen hoodie is also in a nice shade of blue, but it has a velvety feel. It's soft and definitely comfortable to wear!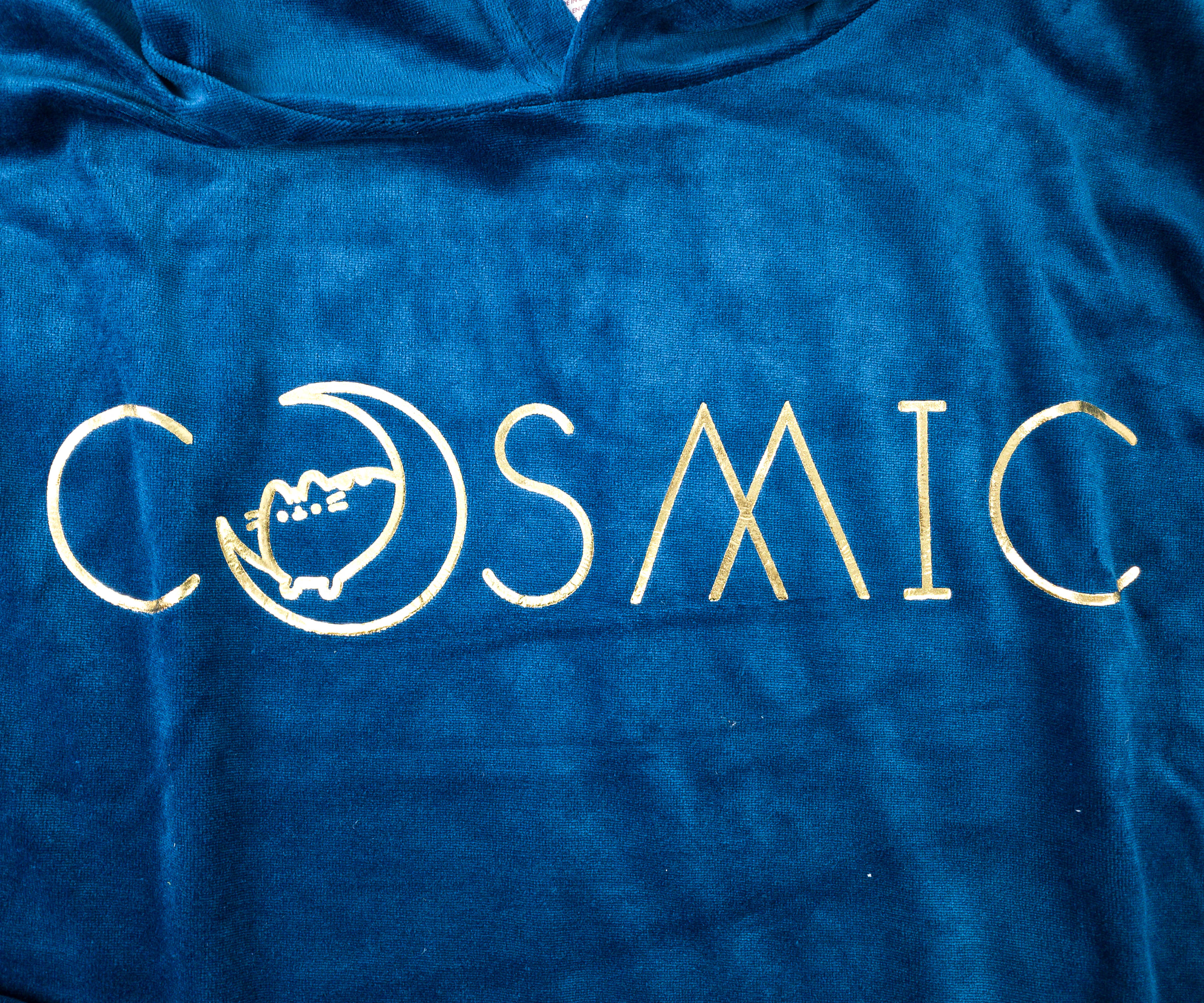 It has the word Cosmic emblazoned on the front, with cute little Pusheen nestled in the letter "O" that looks like a crescent moon.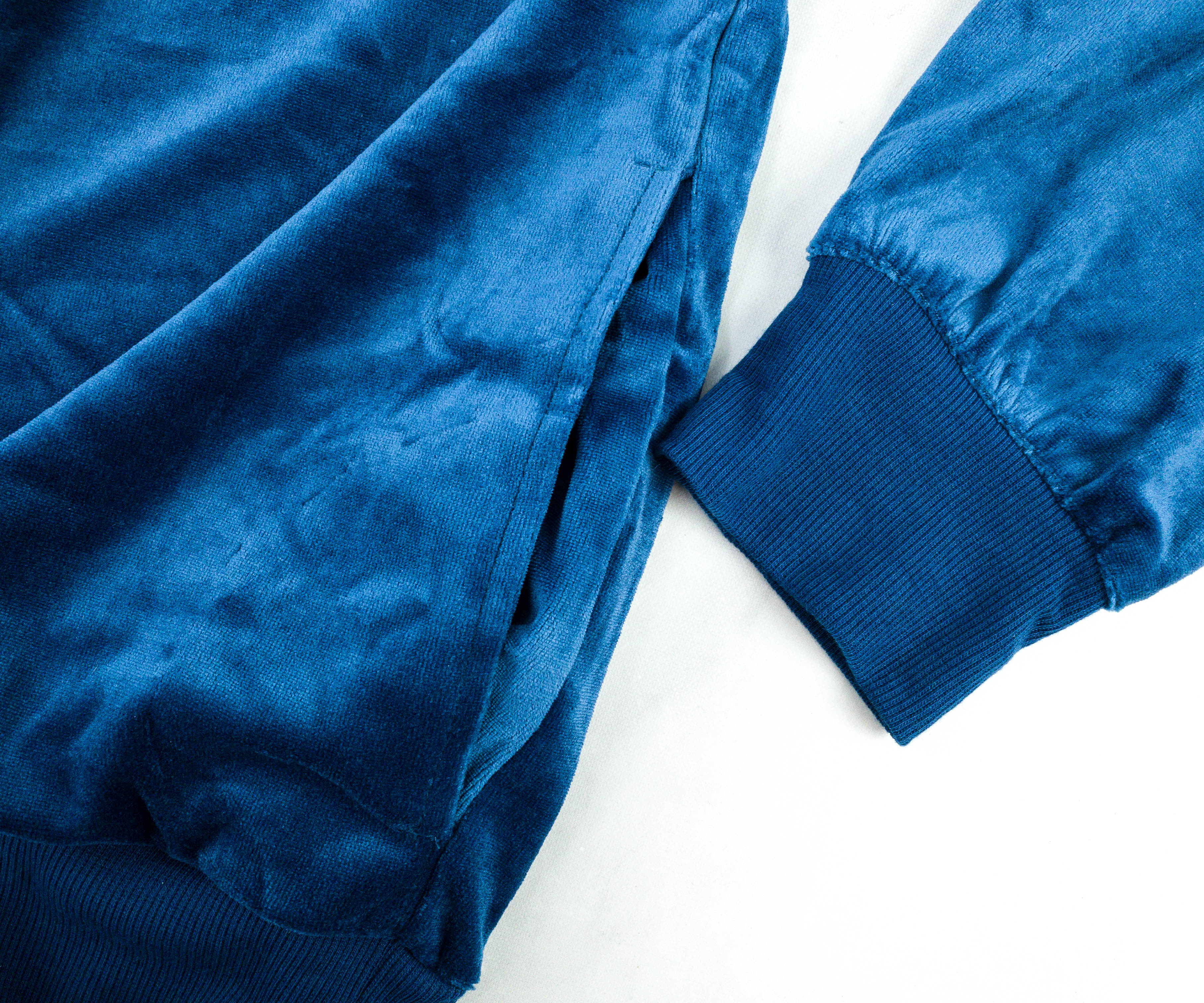 I love the fact that this hoodie came with pockets for convenience. The sleeves and hem are also cuffed to get a nice silhouette when wearing this hoodie and also to keep it in place even when you're on the move!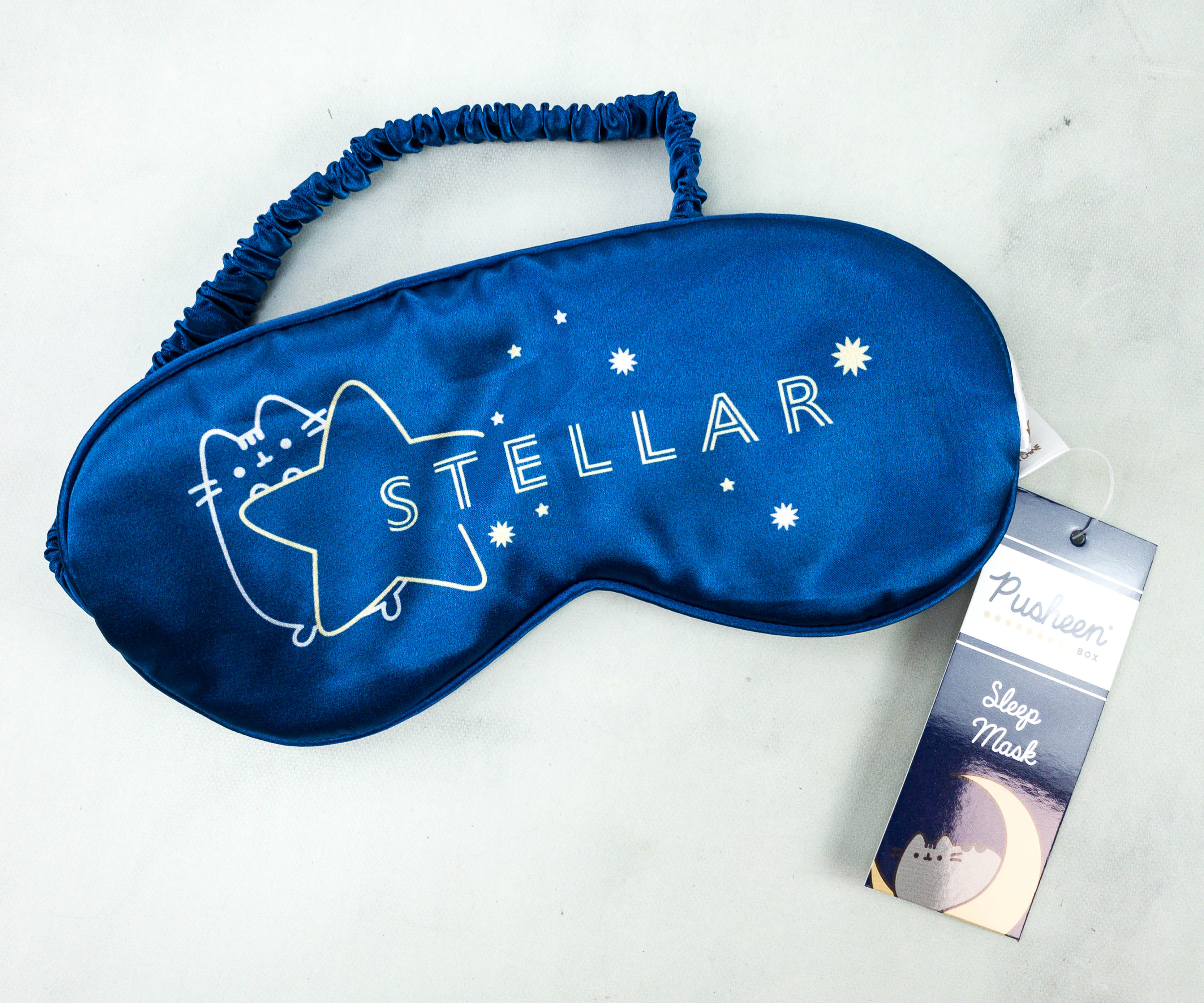 Stellar Sleep Mask. To match my new pillowcase is this sleep mask, also made with a blue, silky fabric! It has the word "Stellar" printed in front along with the adorable Pusheen.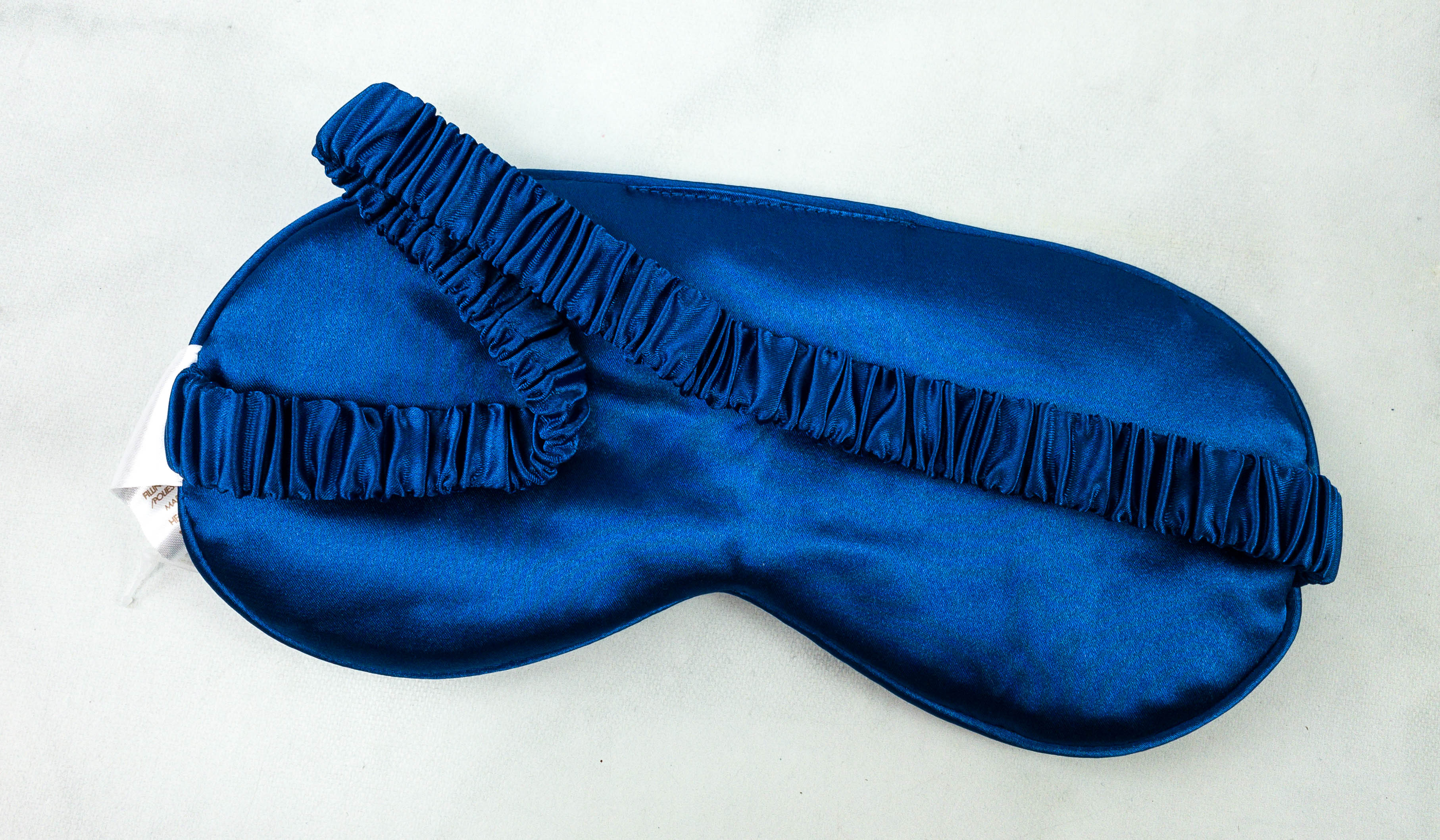 The band helps keep the mask secure but doesn't feel uncomfortable at all!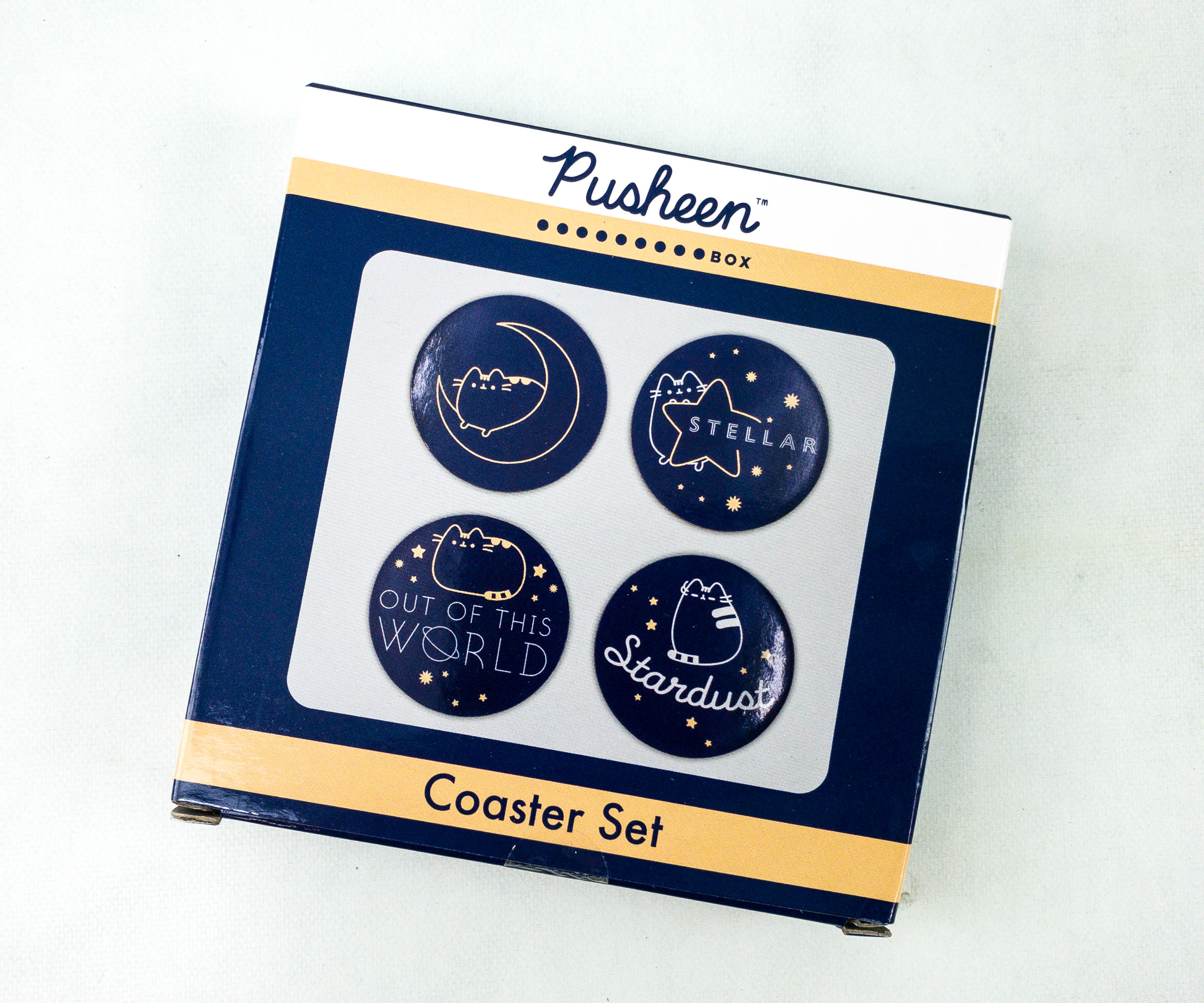 Coasters. This coaster set is such a cute way of keeping my table protected from the heat or the moisture of drinks!
Each coaster features a different Pusheen design!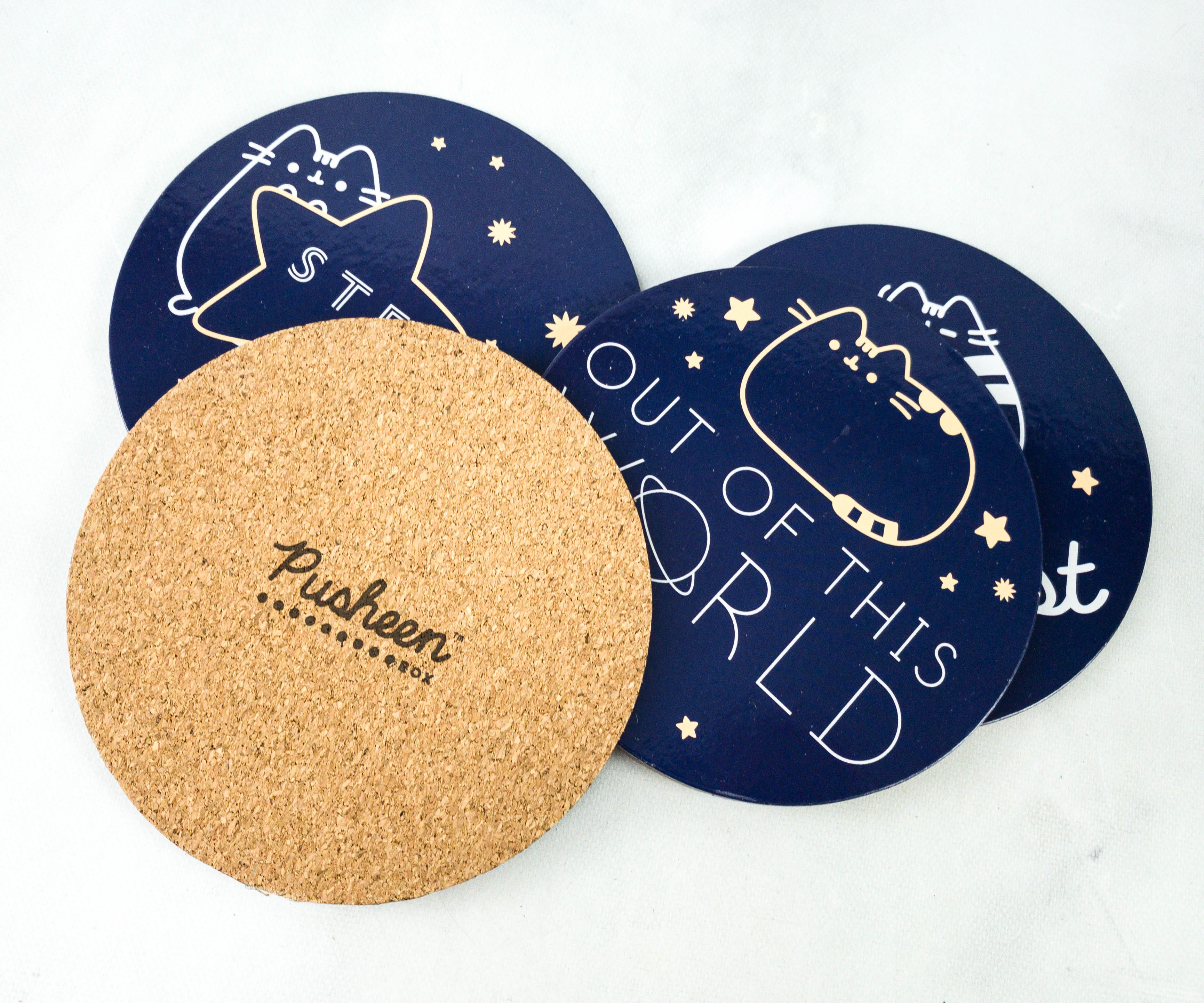 The base is made with cork, so they won't slip easily!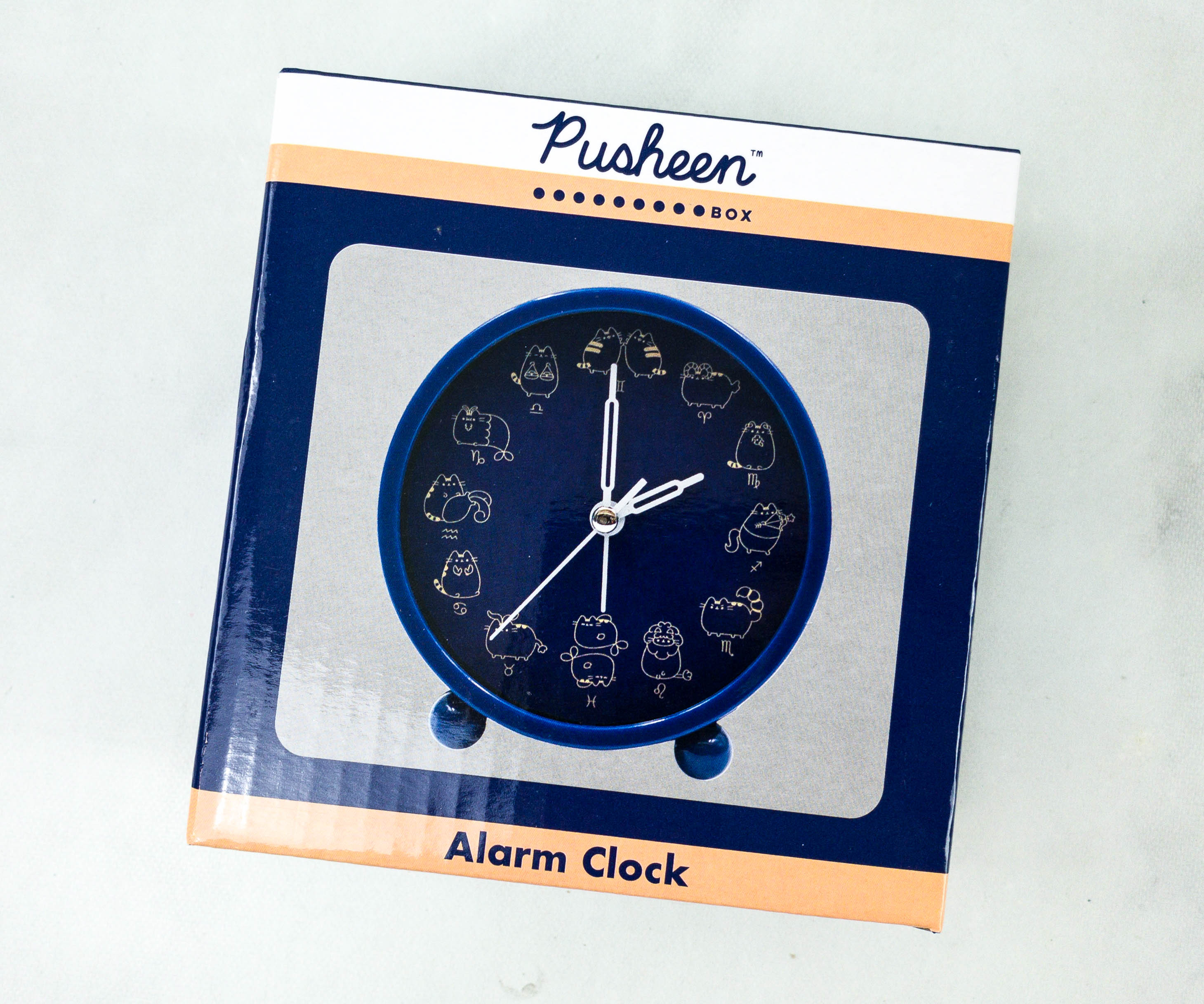 Alarm Clock. Here's another item I can put in my bedroom, a Pusheen alarm clock!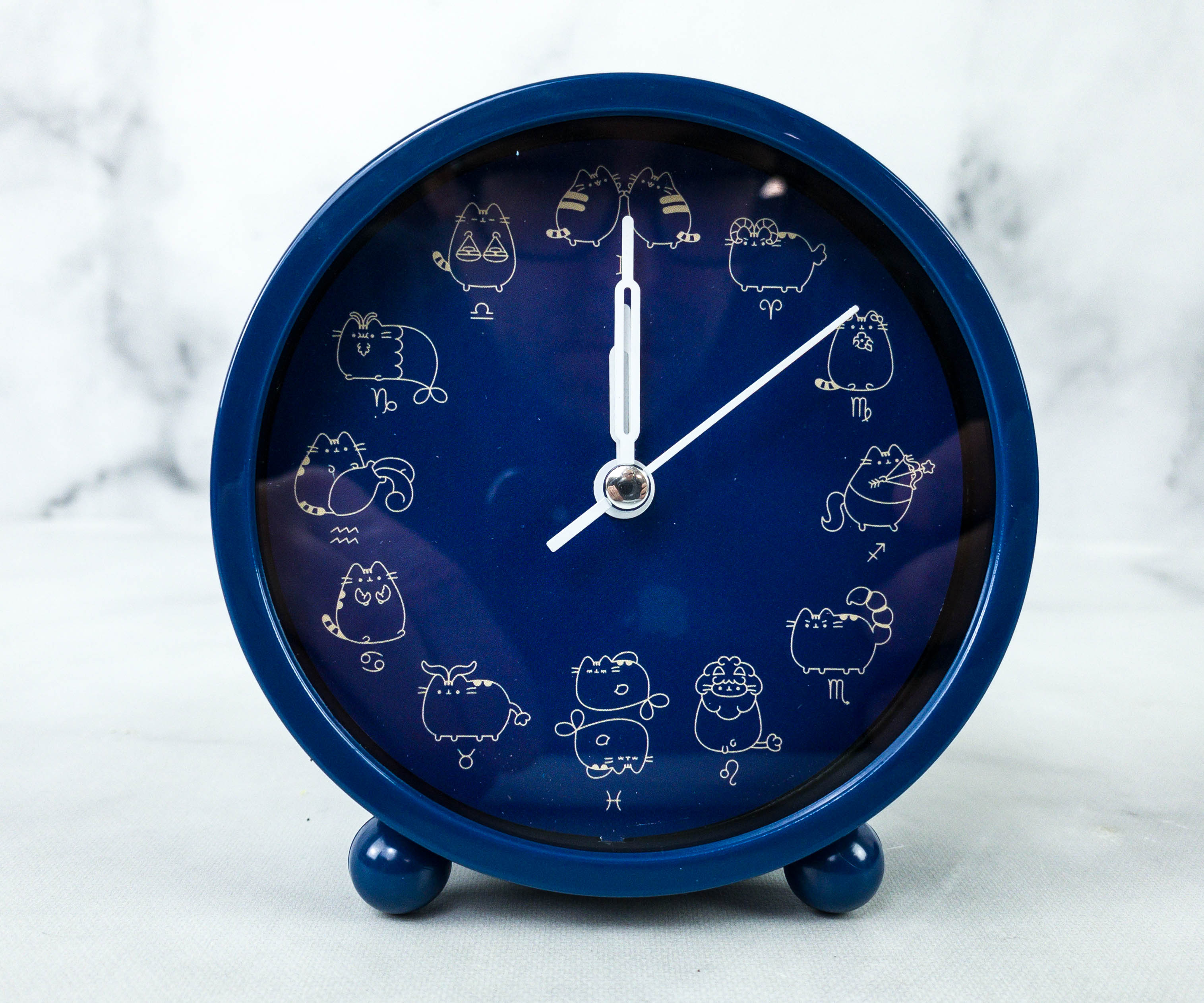 Instead of numbers, the lovely tabletop watch shows Pusheen depicting the 12 zodiac signs! That's so adorable!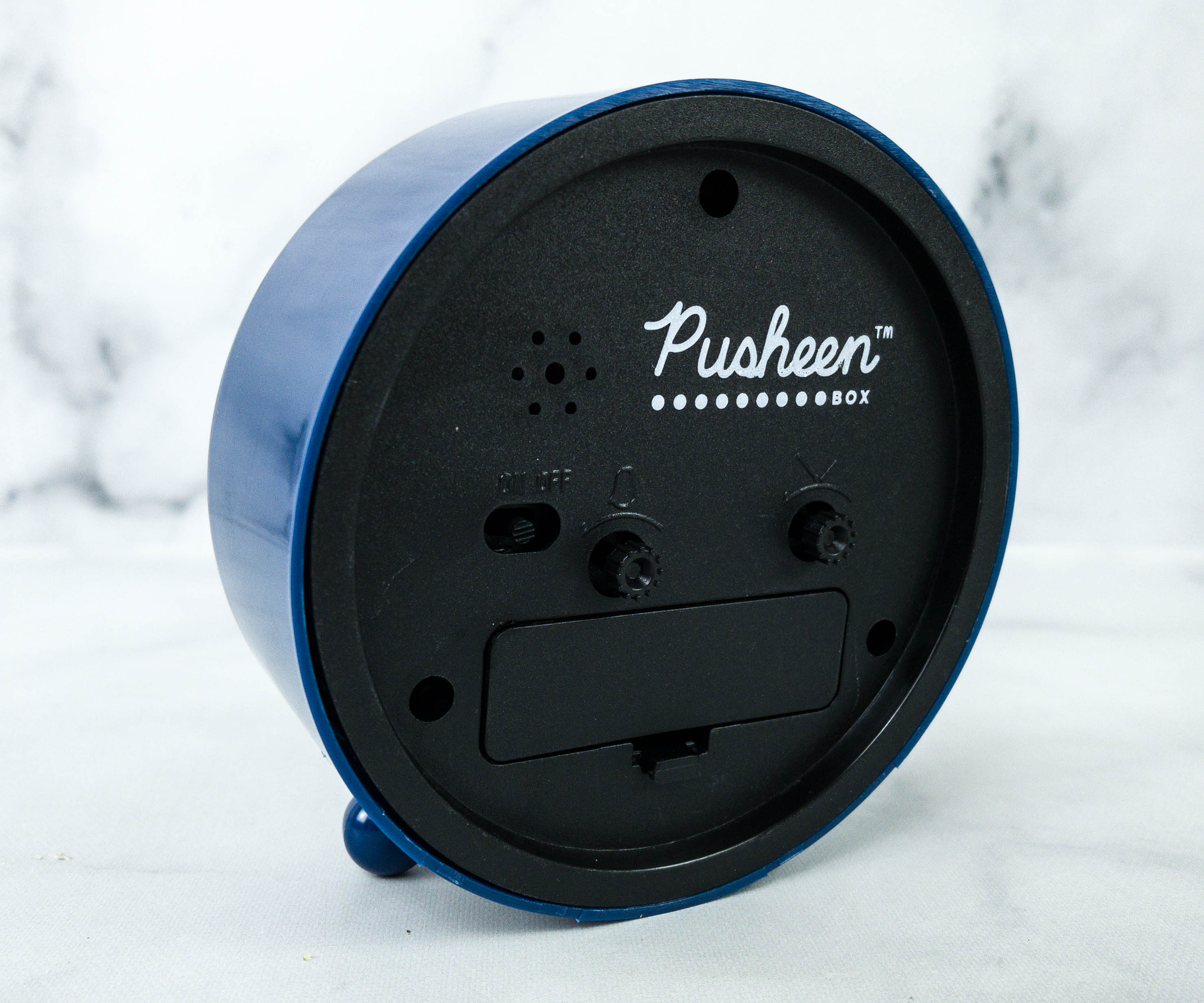 At the back is the battery compartment, as well as the levels on how you can adjust the time and the alarm. There's also an on and off button for the alarm.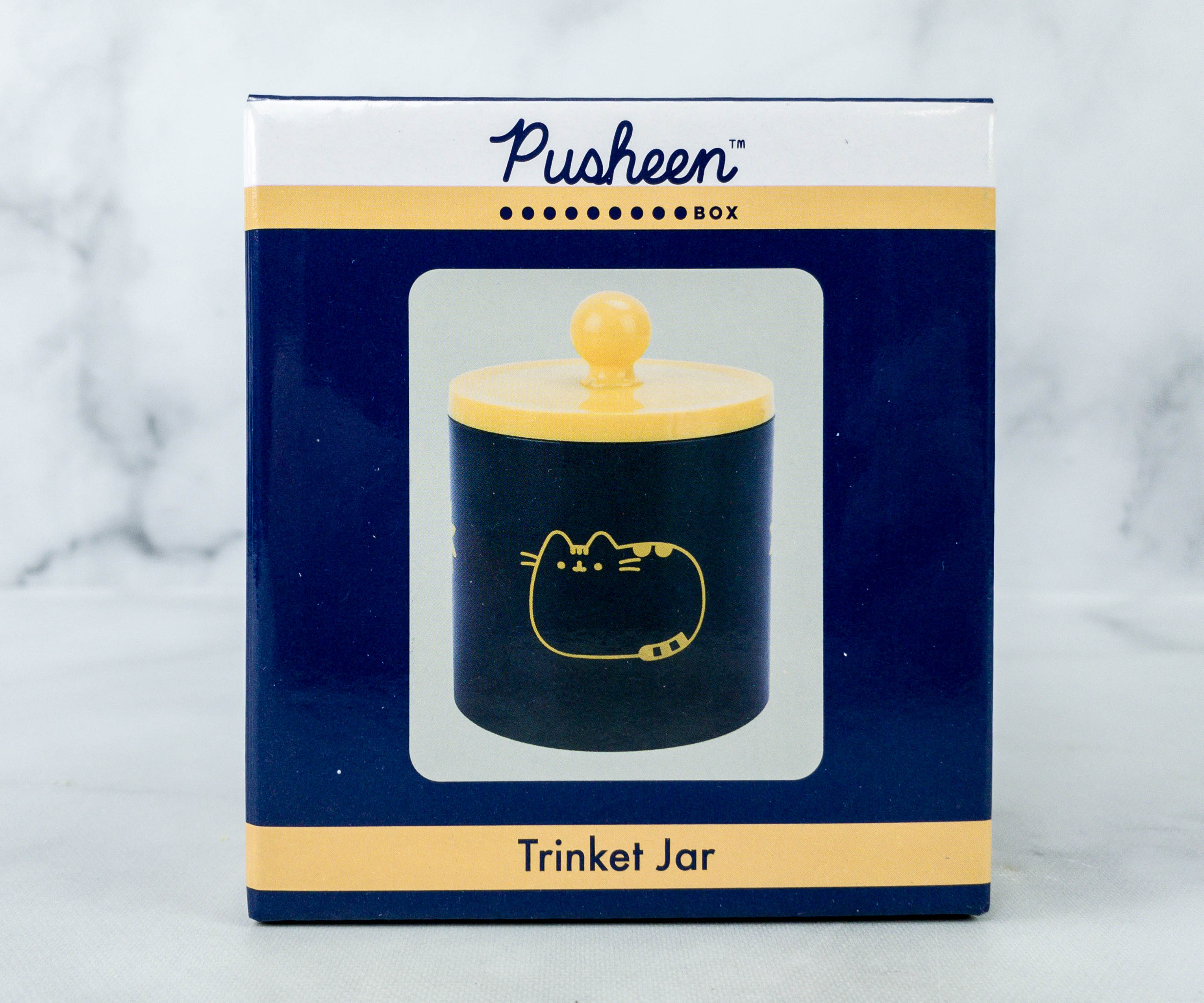 Trinket Jar. It's a nice little jar where I can put trinkets to keep my desk clean and organized!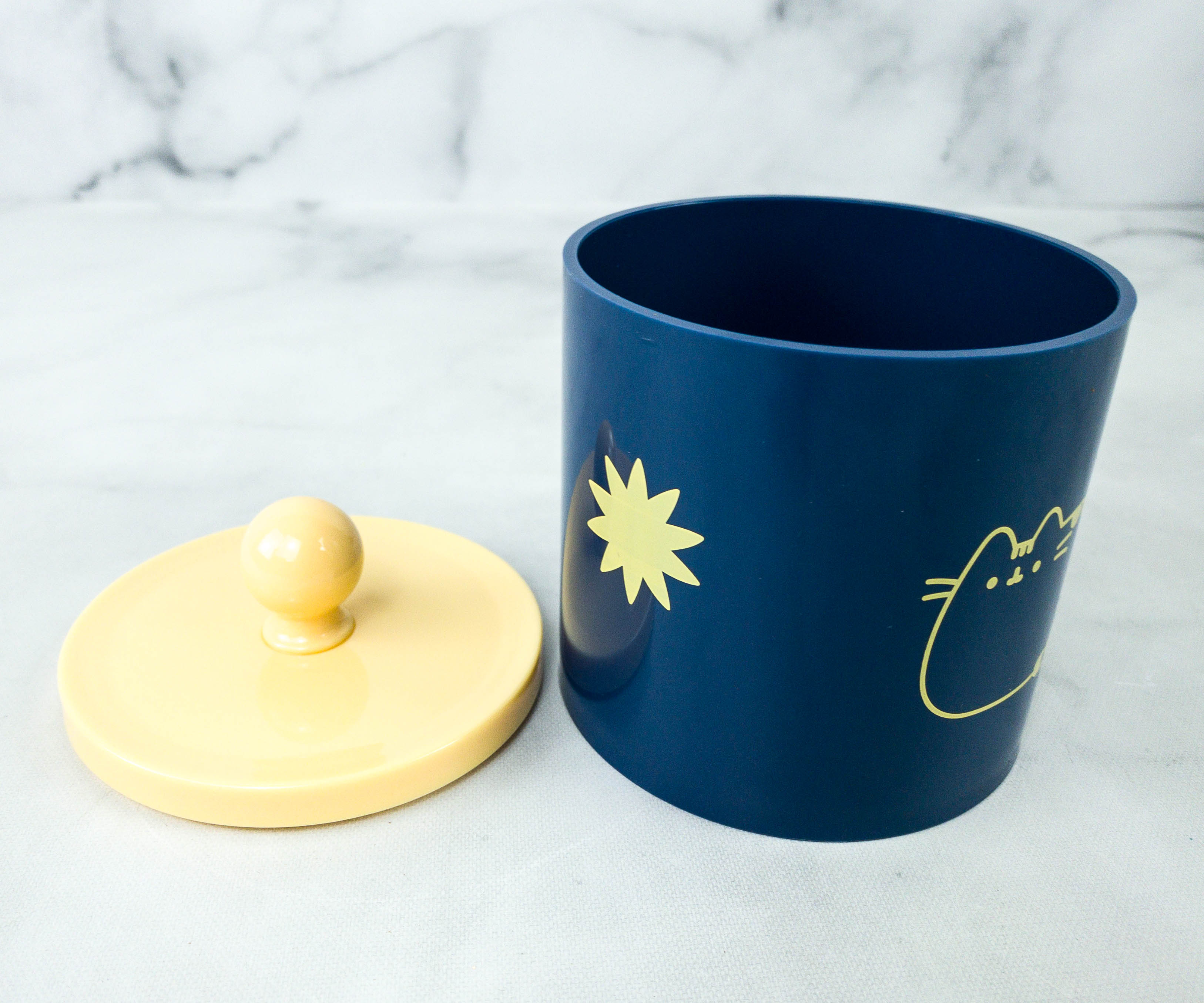 It comes with a cute yellow lid!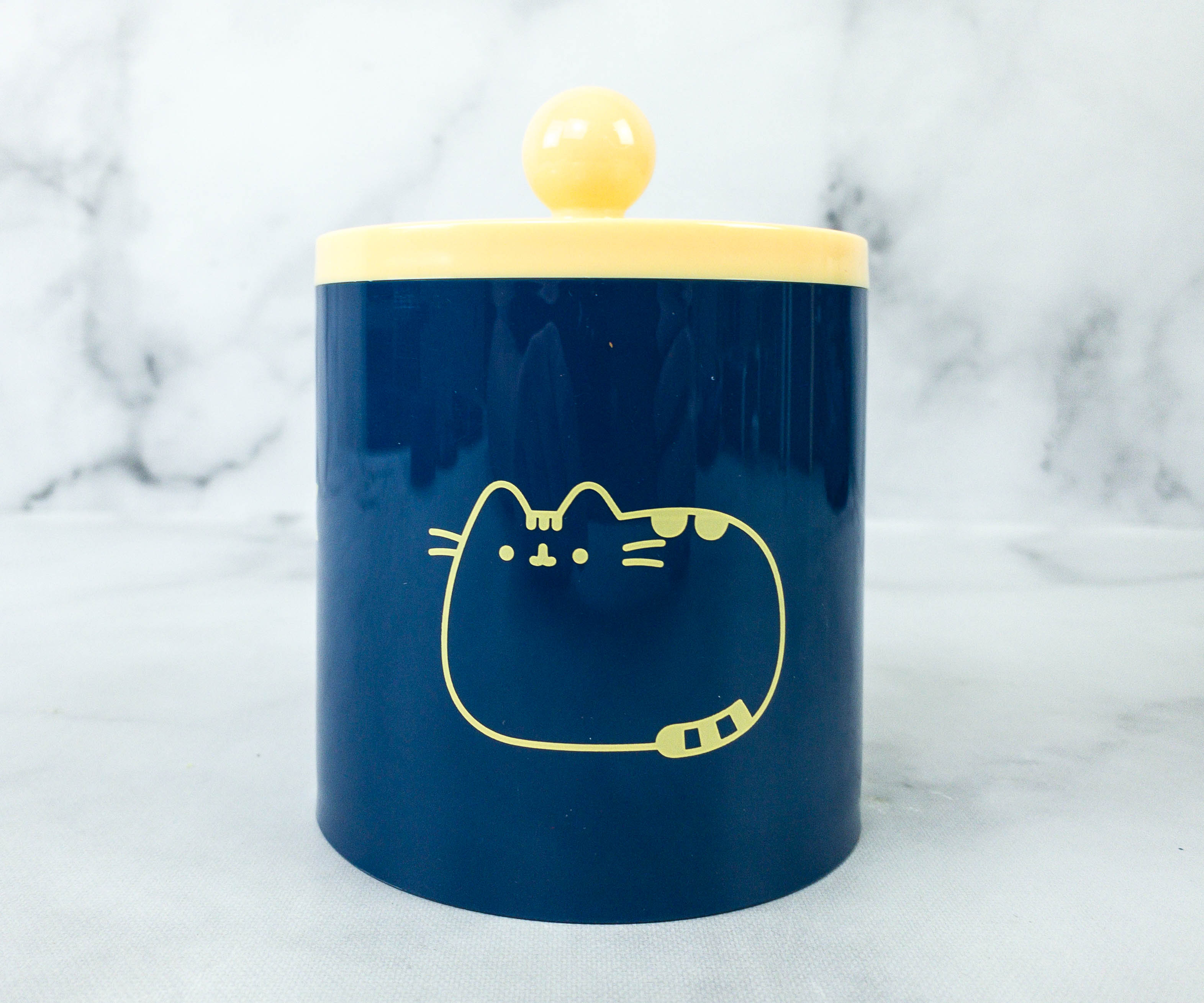 Of course, it has Pusheen printed on it, looking as adorable as always.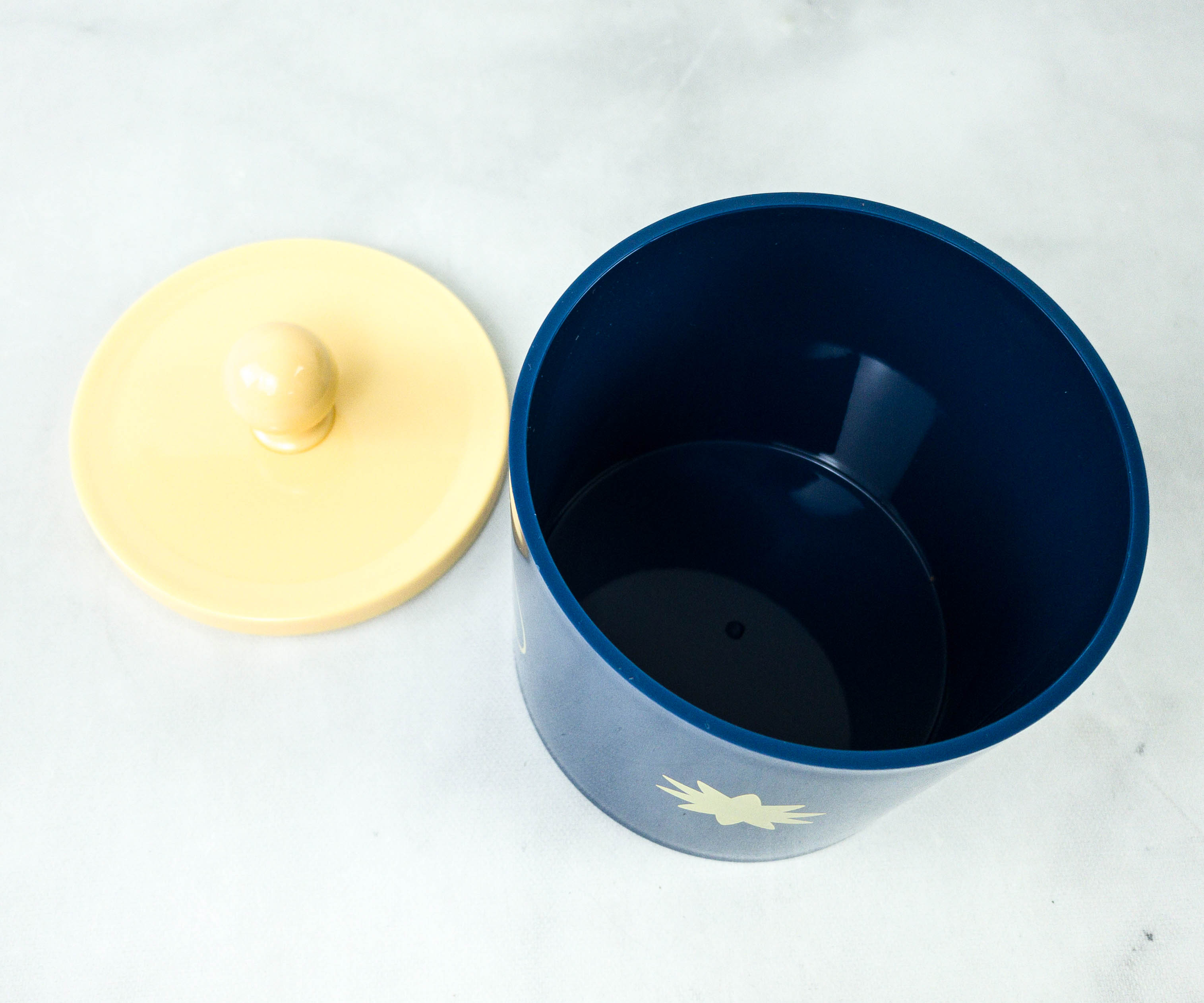 The jar is spacious. Aside from trinkets, it's also a nice place to put candies in!
Stardust Glow Lamp. This is probably the best item that represents this quarter's constellation theme, and it's a glow lamp!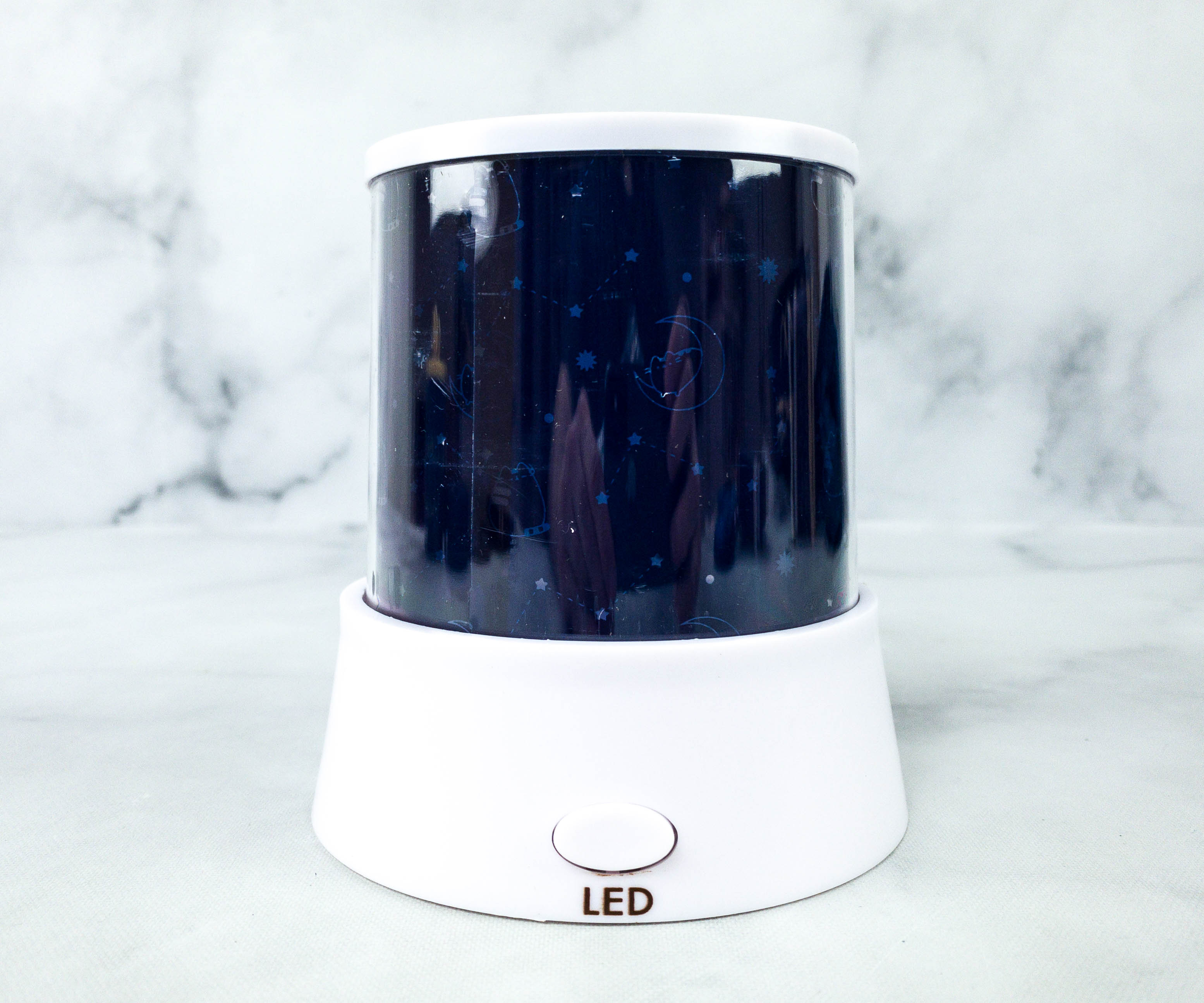 At first glance, it looks like just any regular projector lamps. However, when you look closely, you will see that the design is all about Pusheen!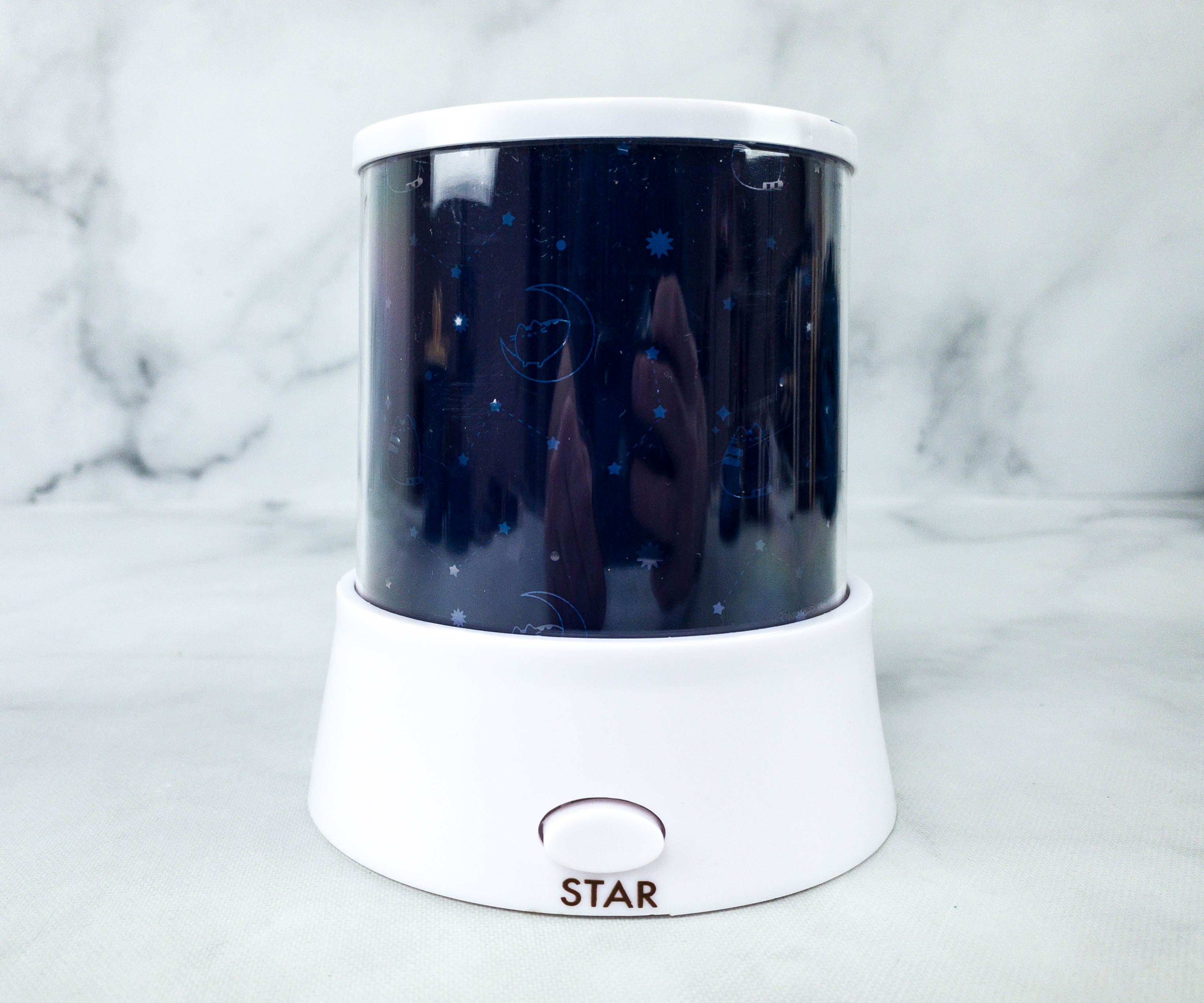 According to Pusheen Box, certain brands of batteries don't work well with the star projector. Based on their tests, it's best to use Amazon brand batteries, CVS brand batteries, and Anker brand batteries. You'll also see a small piece of cardstock behind one of the metal connectors, it's to make sure that batteries will work with the projector. We didn't have any problems, but we use Amazon rechargeables (the best!).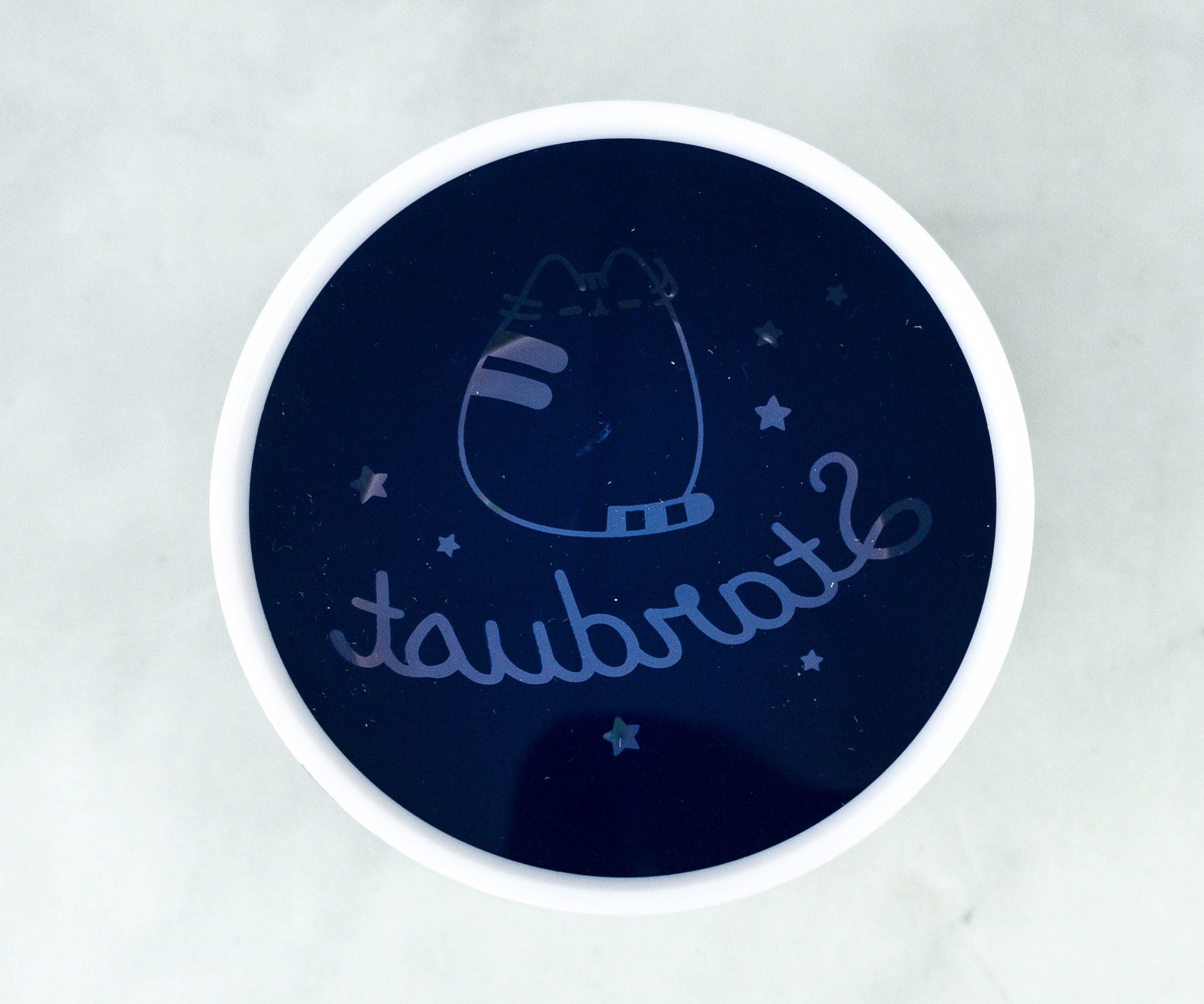 The top features this cute cat, just hanging out with the stars!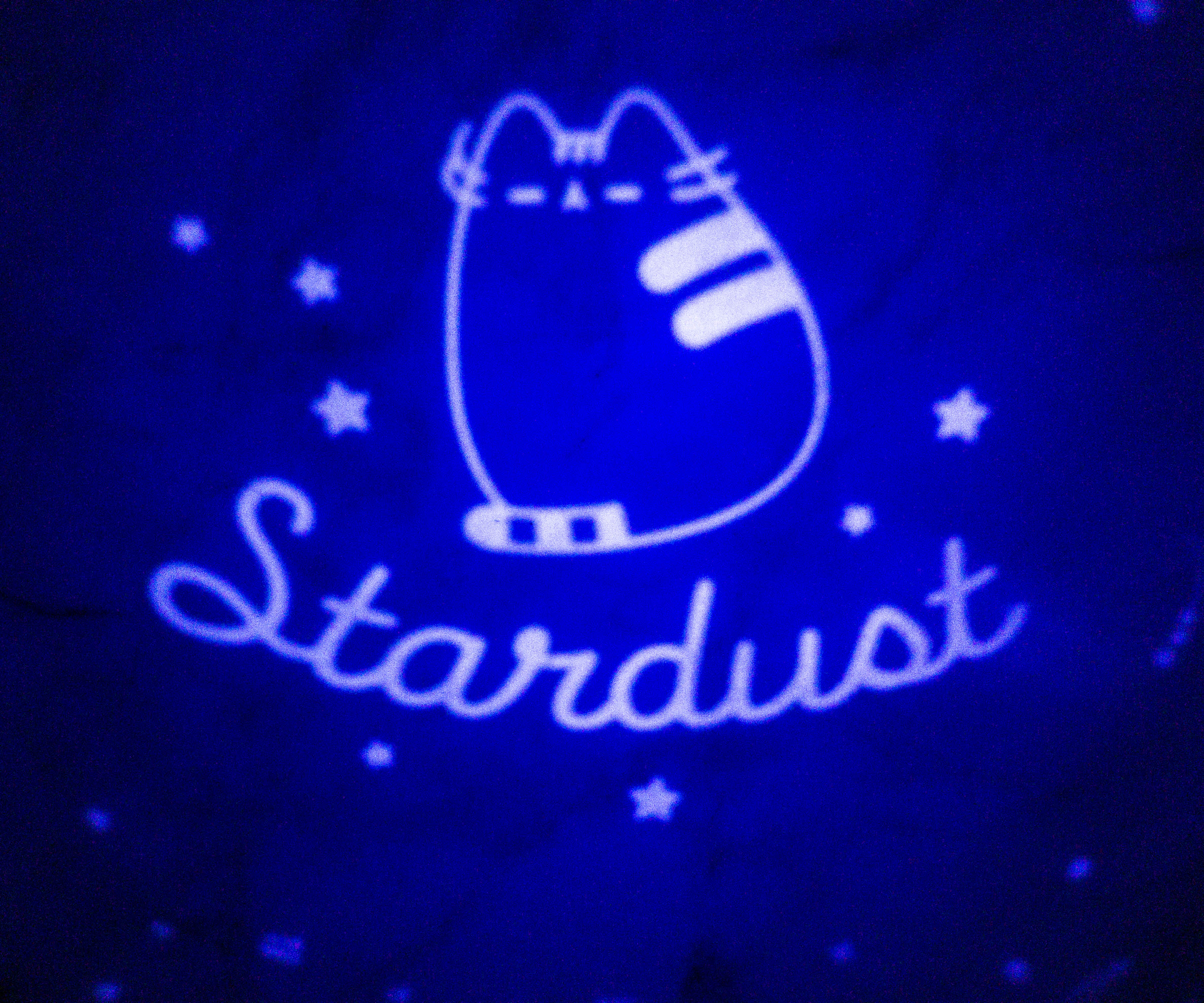 This will work well as a night light while it projects the starts on your bedroom ceiling! It's so cute!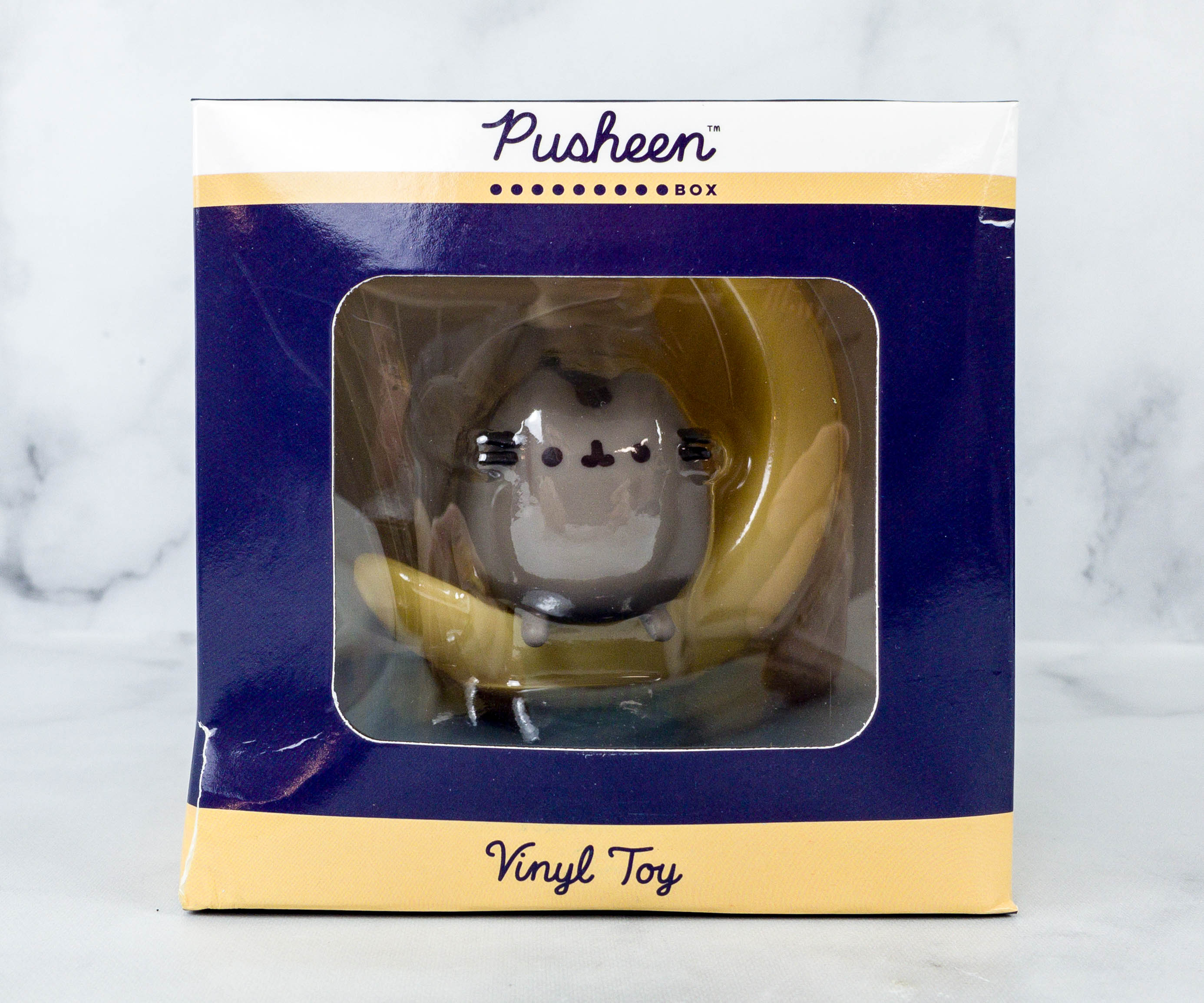 Pusheen Moon Vinyl Figure. The Pusheen vinyl figures from this box are always cute and display-worthy! This quarter's vinyl figure came in a slightly damaged box but, thankfully, the figure itself didn't get damaged.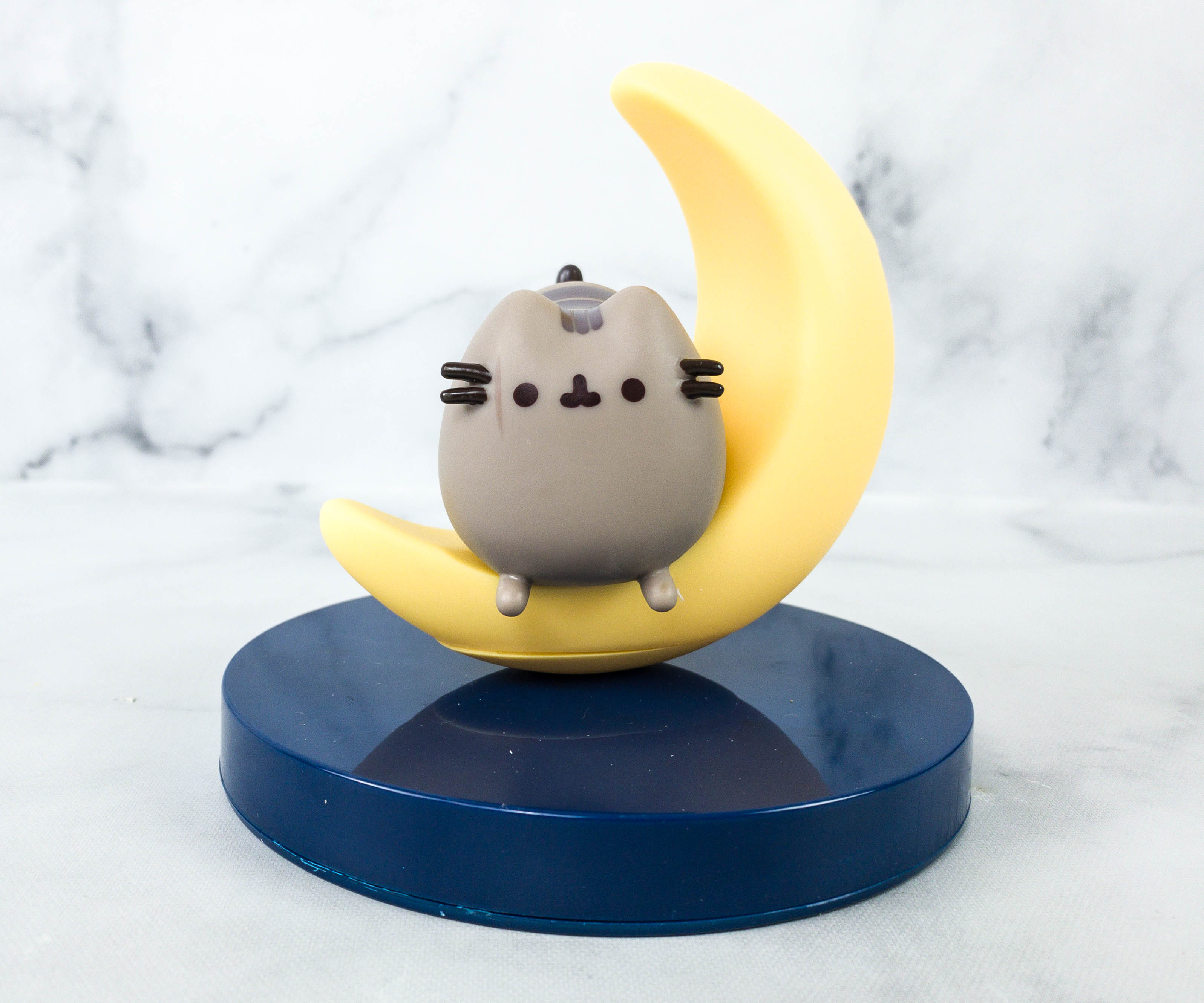 This vinyl figure features Pusheen as he lounges on the beautiful crescent moon!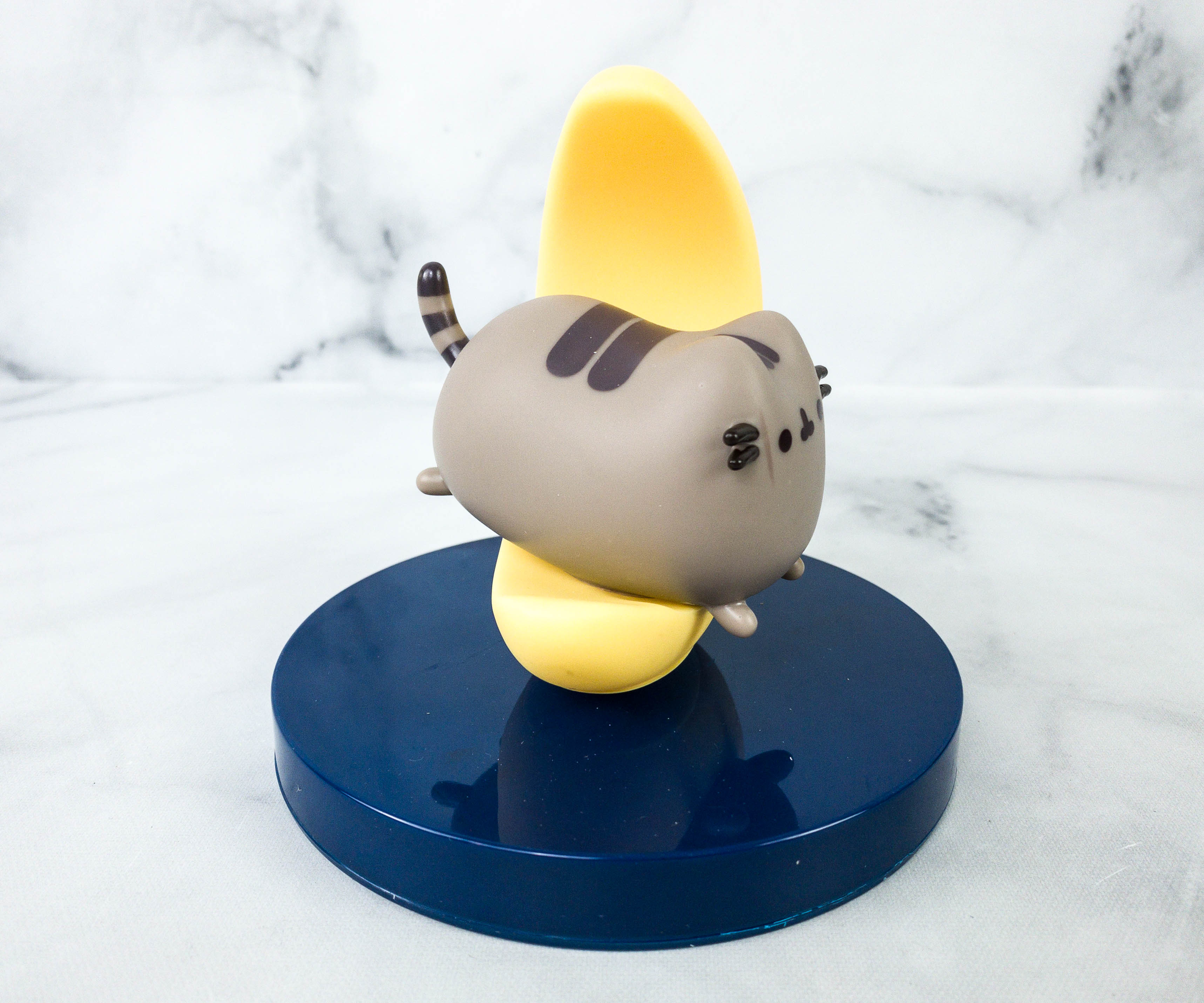 The base is wide and holds the vinyl figure well.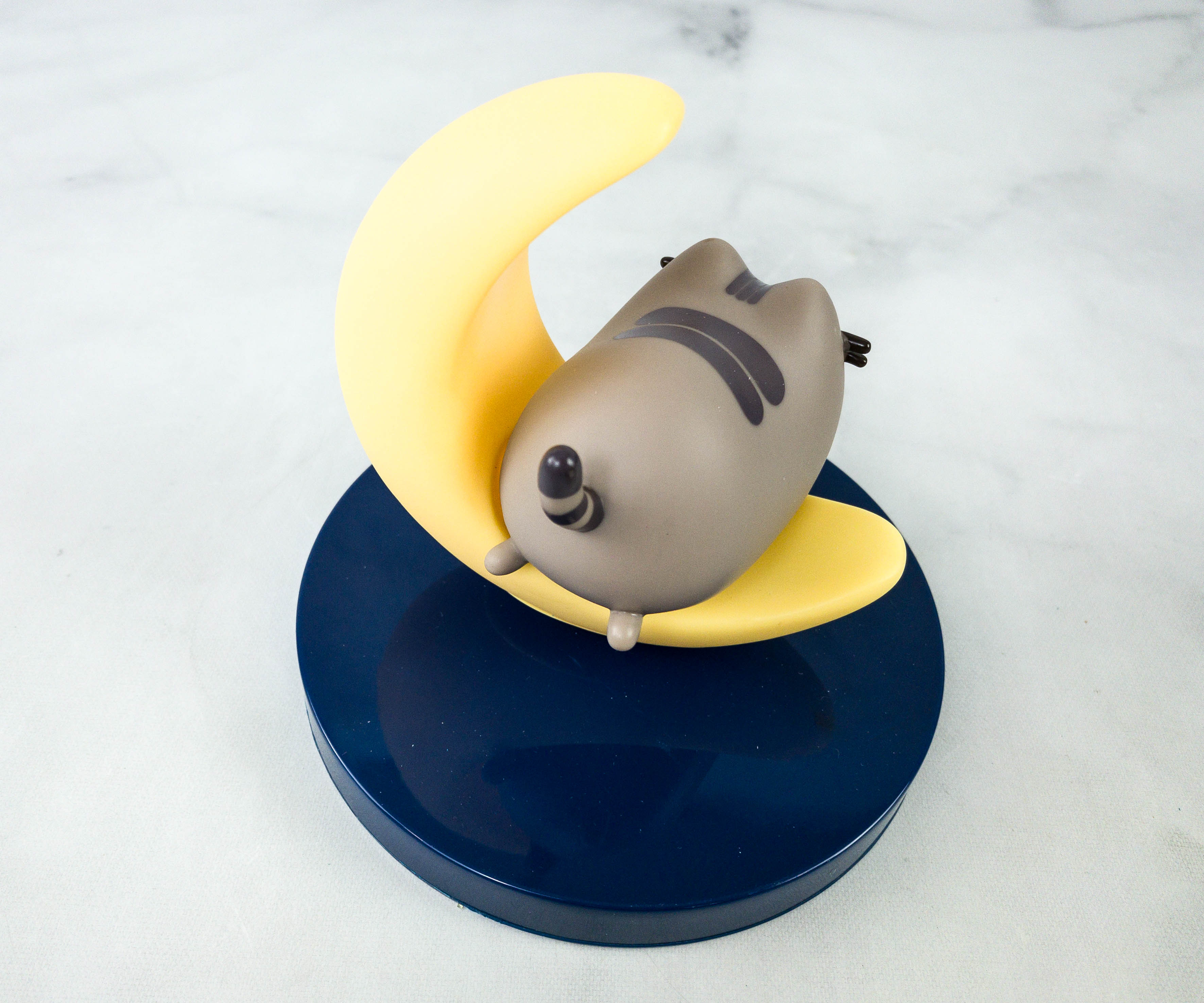 I like the detailing of this figure. It's simple but it's clean. This new Pusheen vinyl figure will look good on any bedside table, or even on a work/study desk!
This quarter's Pusheen Box theme is so adorable, and I appreciate that every single item fits the theme well! I'm in love with the blue and gold color scheme, it looks so good especially on the hoodie and the pillowcases! Many of the items in the box are also perfect for display, adding a touch of cuteness to my bedroom and other corners of the house. If I have to pick a favorite, it would be a tie between the projector and the vinyl figure. They are too cute, I can't get enough of them! If you're a Pusheen fan, you couldn't go wrong with the Pusheen box. They always send adorable Pusheen merchandise every quarter, licensed ones at that!
What did you think of the Pusheen Box this Fall?