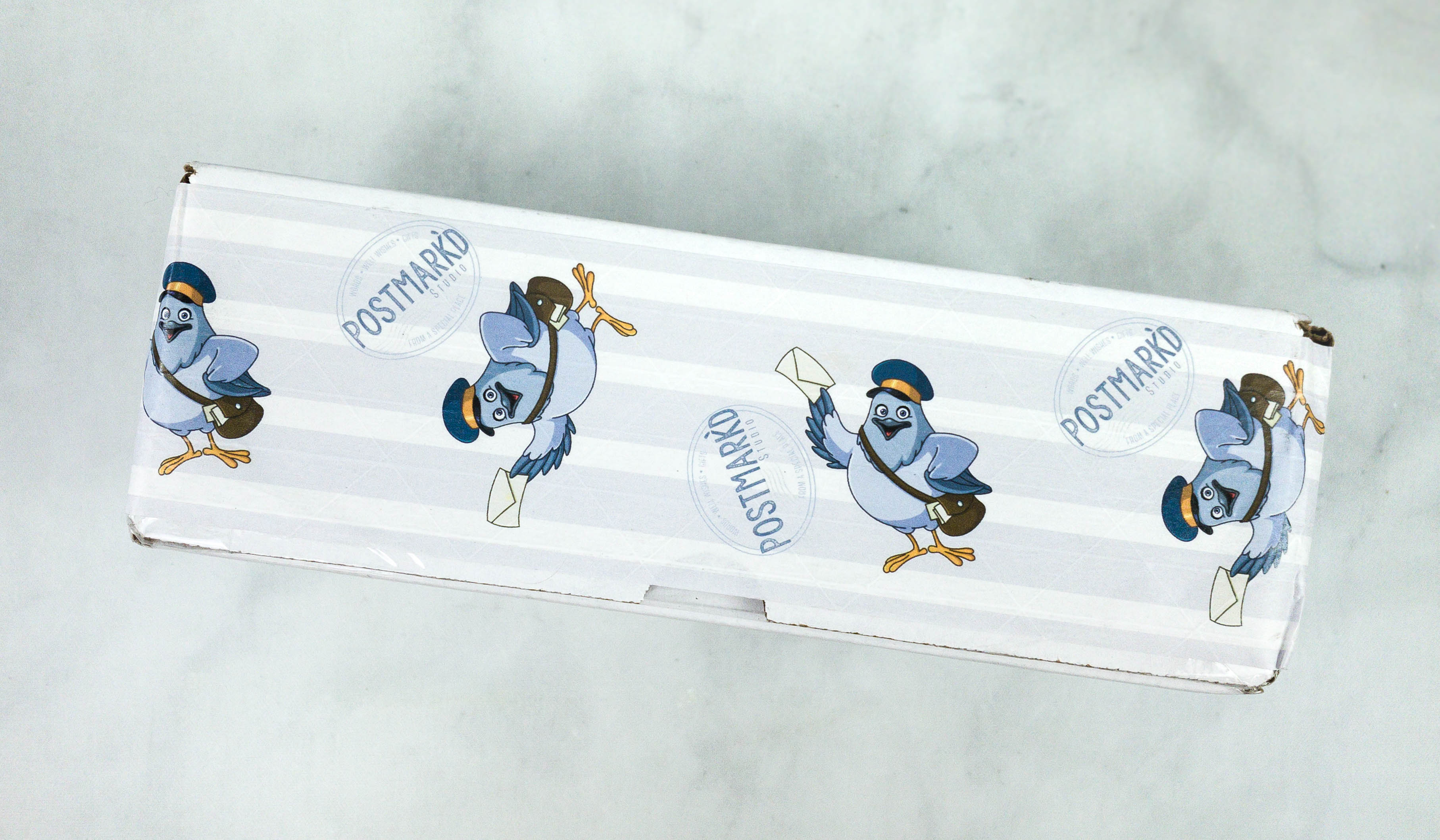 PostBox by Postmark'd Studio is a monthly paper & stationery subscription. Every box costs $25 a month plus shipping and contains a variety of handcrafted greeting cards, postcards, stamps, and other stationery items. There's a new theme to look forward to every month, and they even send random gifts on some months, so you don't want to miss a box! Also, you can save on longer subscription plans!
DEAL: Get 40% off or $10 off your first box when you sign up for a 3-month subscription. Use the code HS404ME.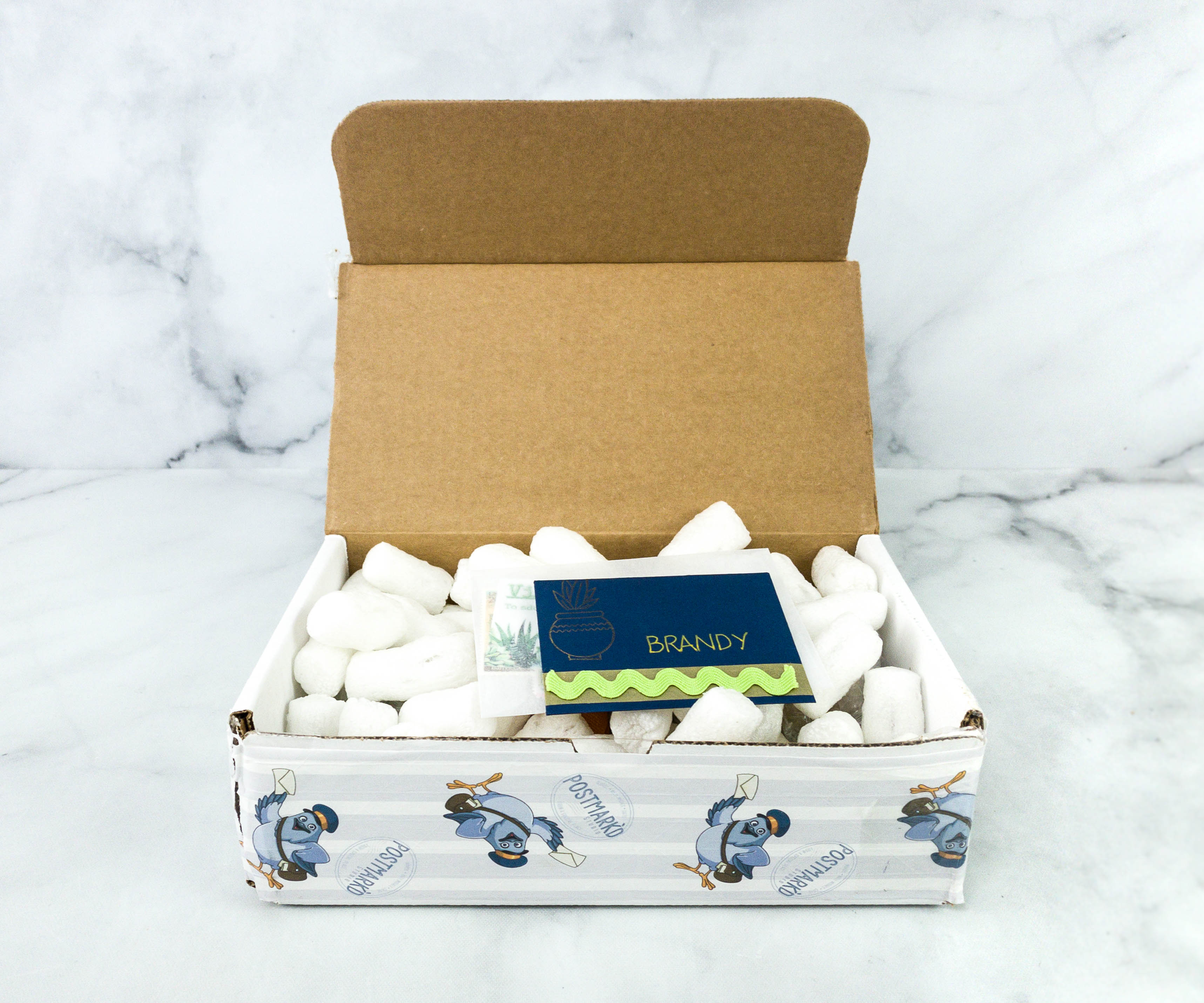 The items came in a small box with Postmark'd branding.
They were also cushioned with foam.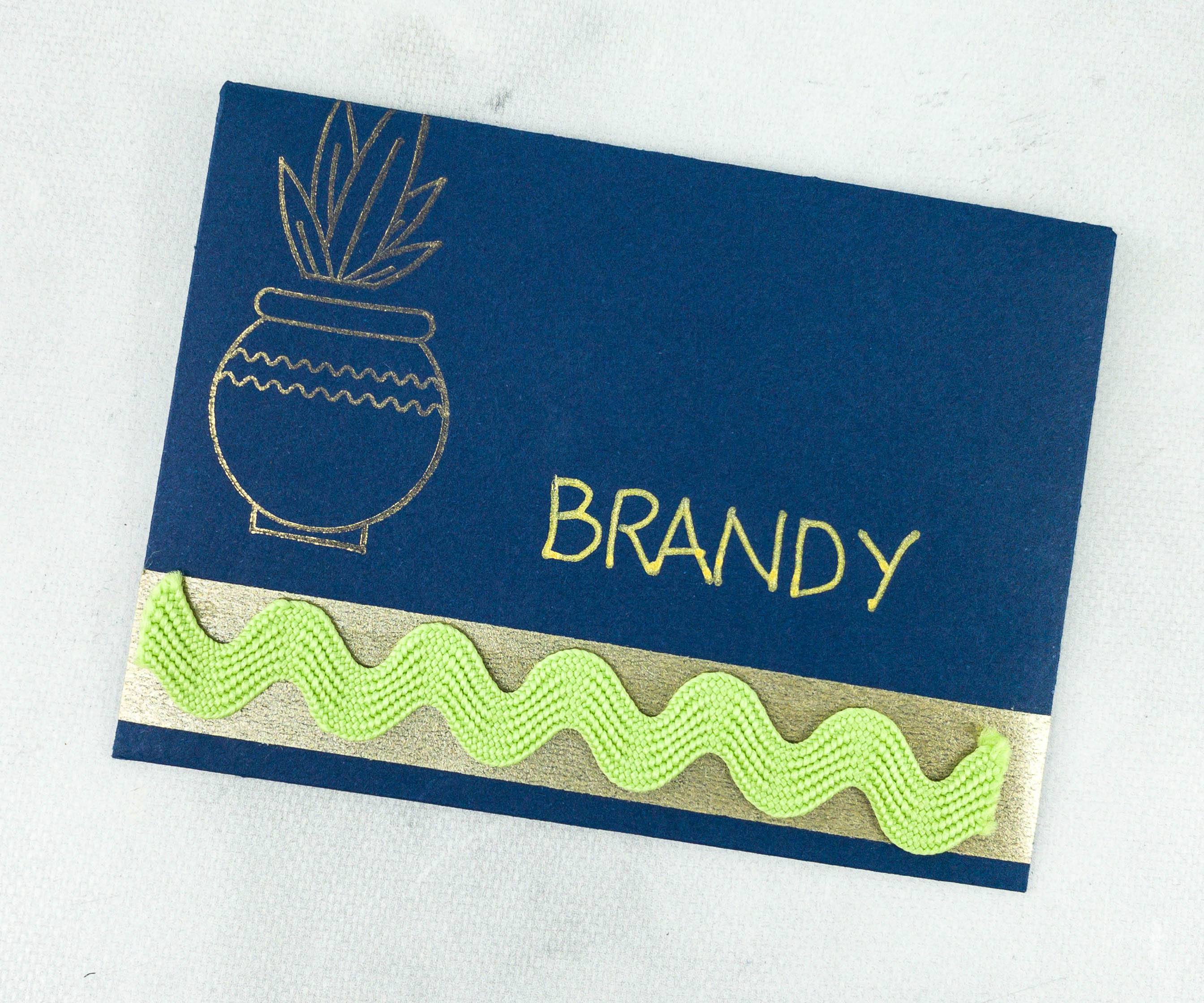 There's an included blue envelope with a succulent print design on the side, addressed to me! It feels like a friend sent me this.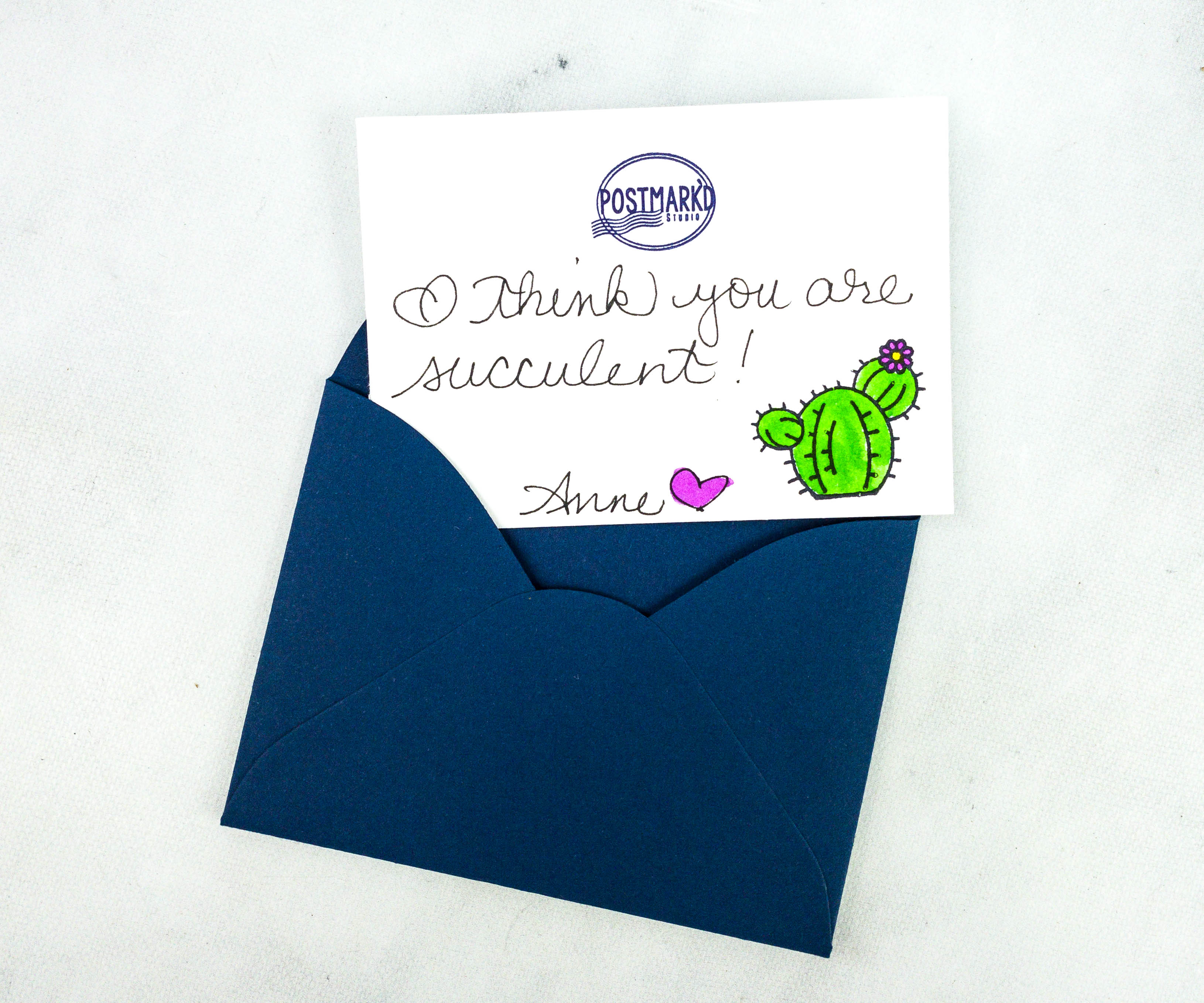 It's a note from one of the curators, Anne!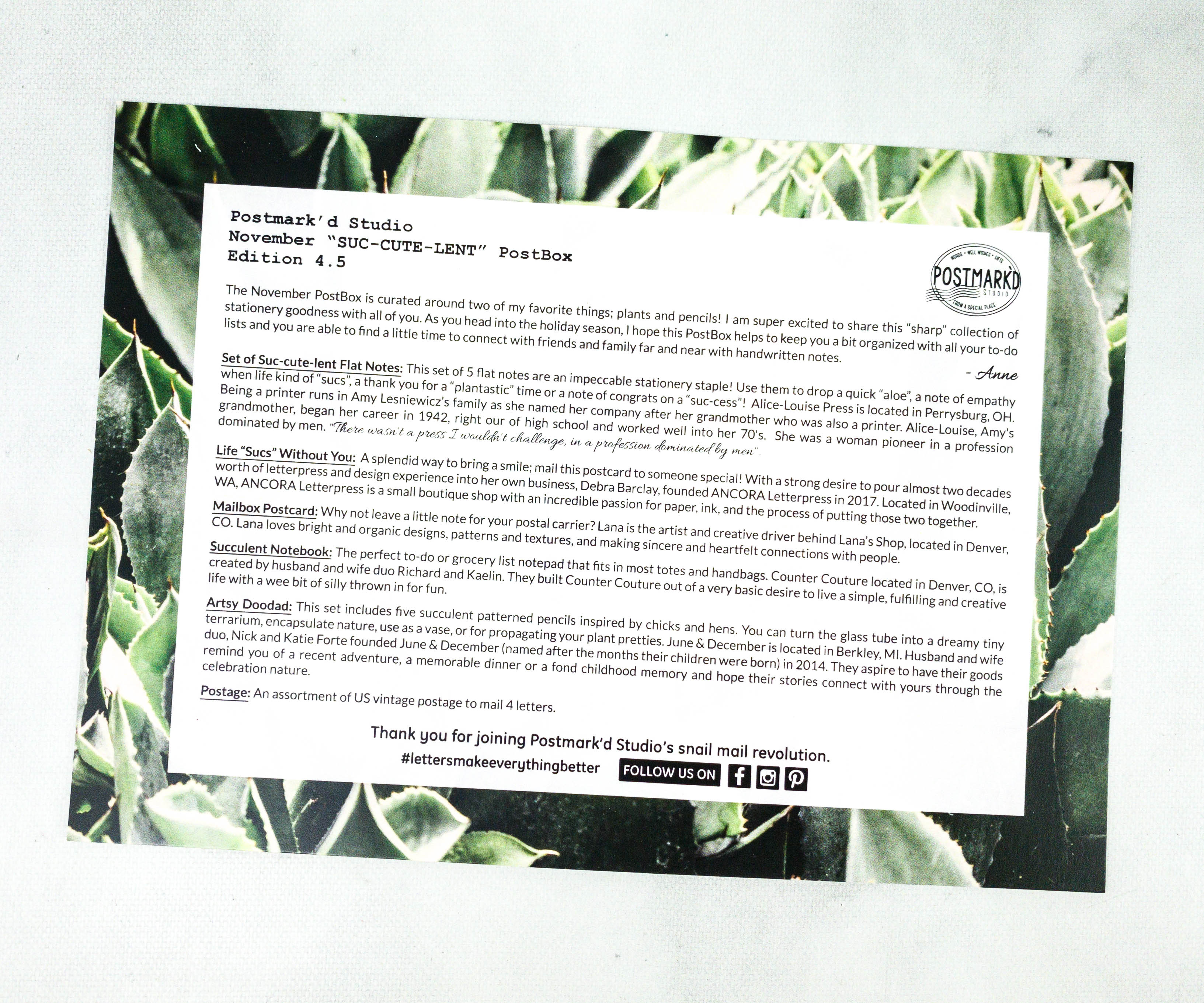 The information card lists all of the products in the box. The theme for November is Suc-Cute-Lent!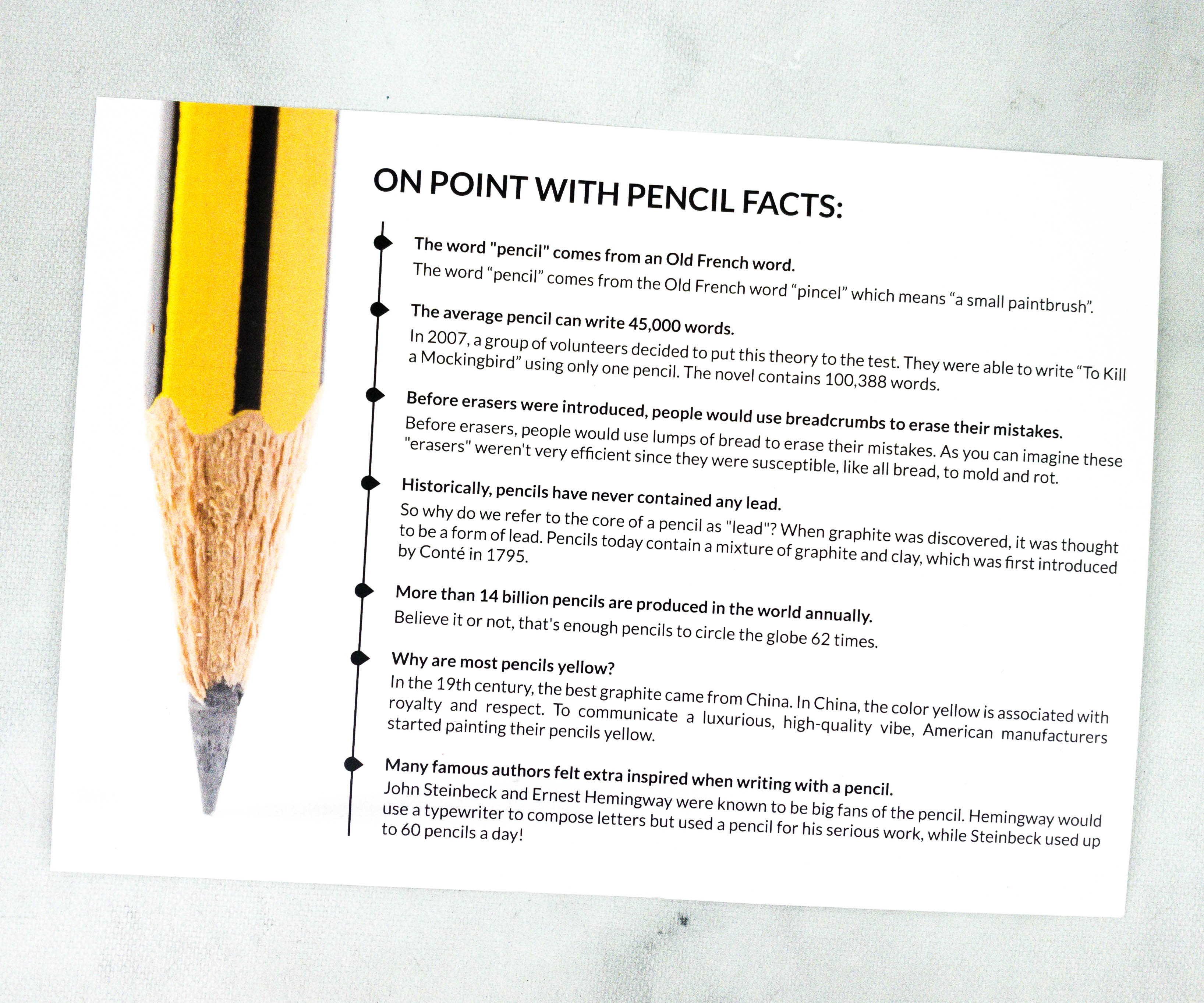 The flip side of the info card contains fun facts about pencils!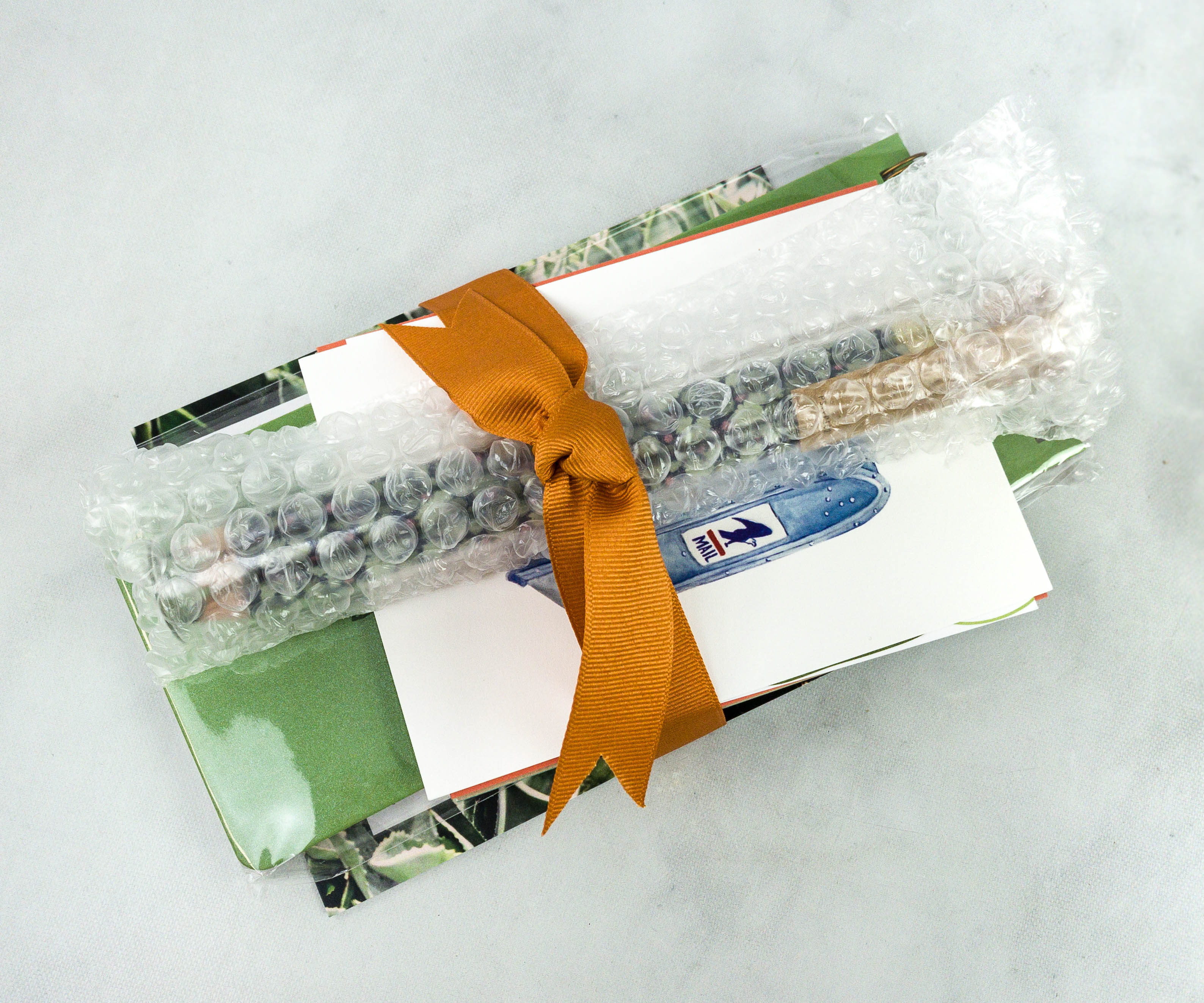 All of the items are securely wrapped with a gold cloth ribbon, still maintaining a classy look.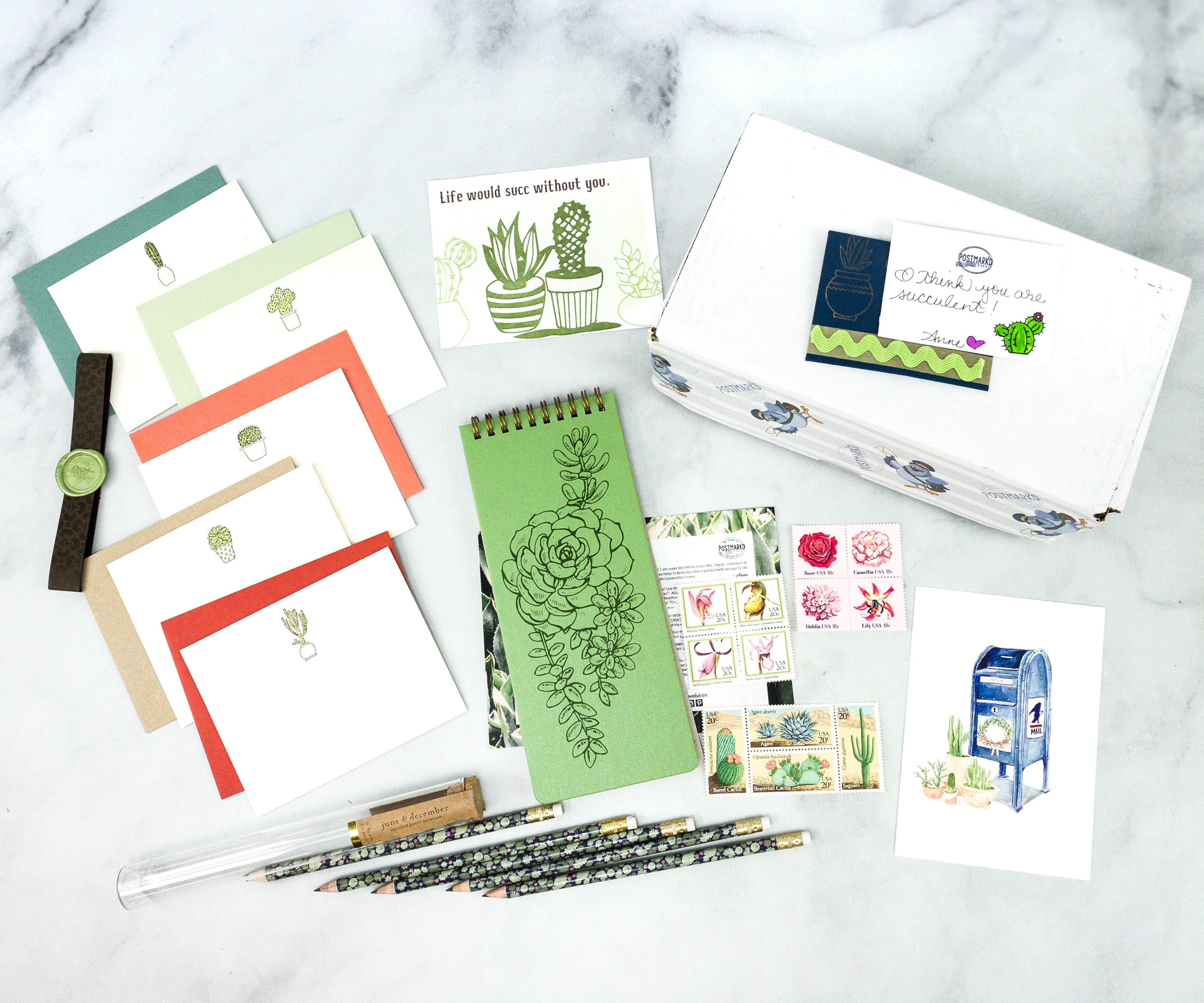 Everything in my box!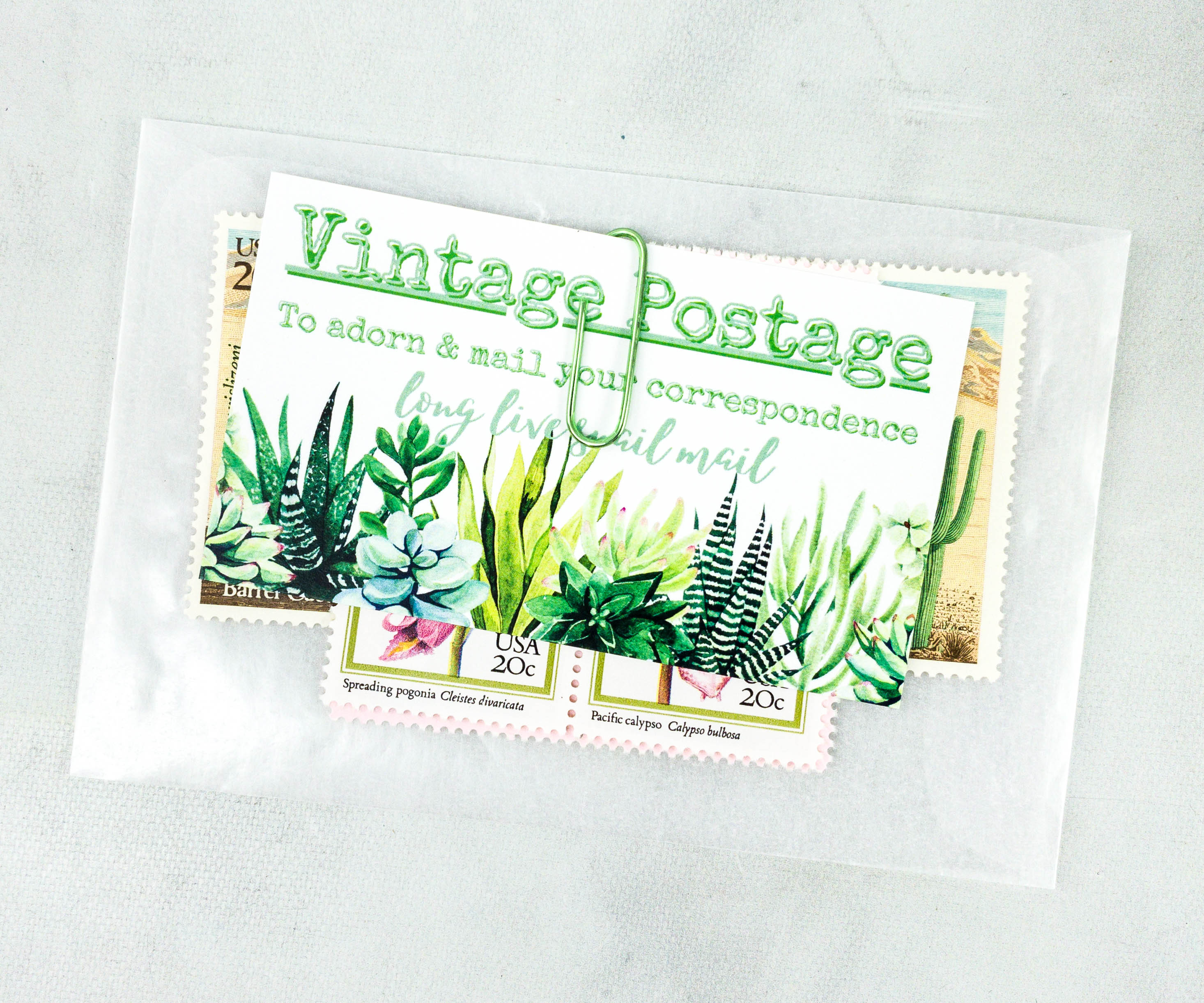 Postage. Every month, they include a bunch of beautiful stamps that incorporates the theme.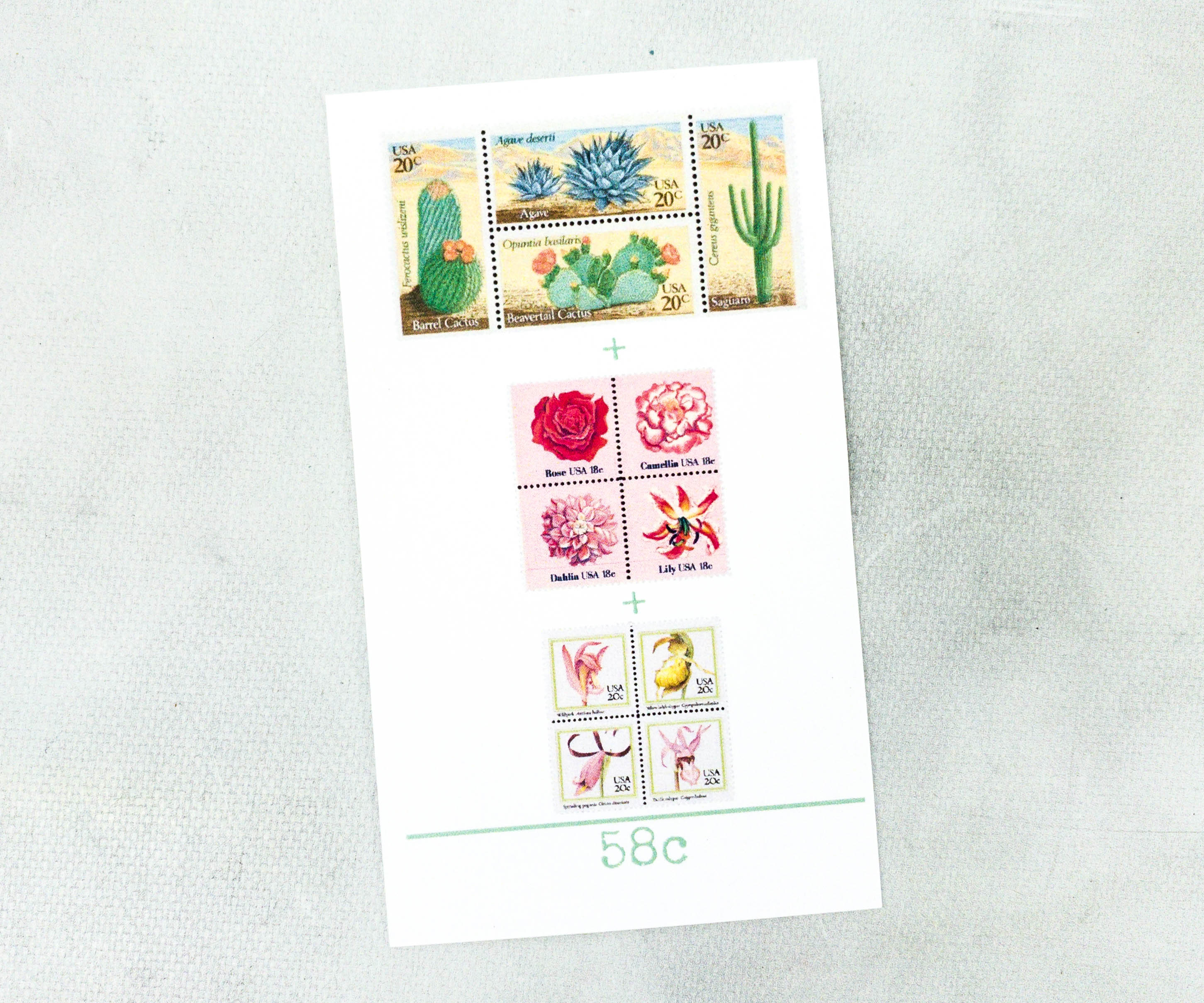 The flip side of the card shows that whatever combination of stamps, it'll bring us to a total of 58¢.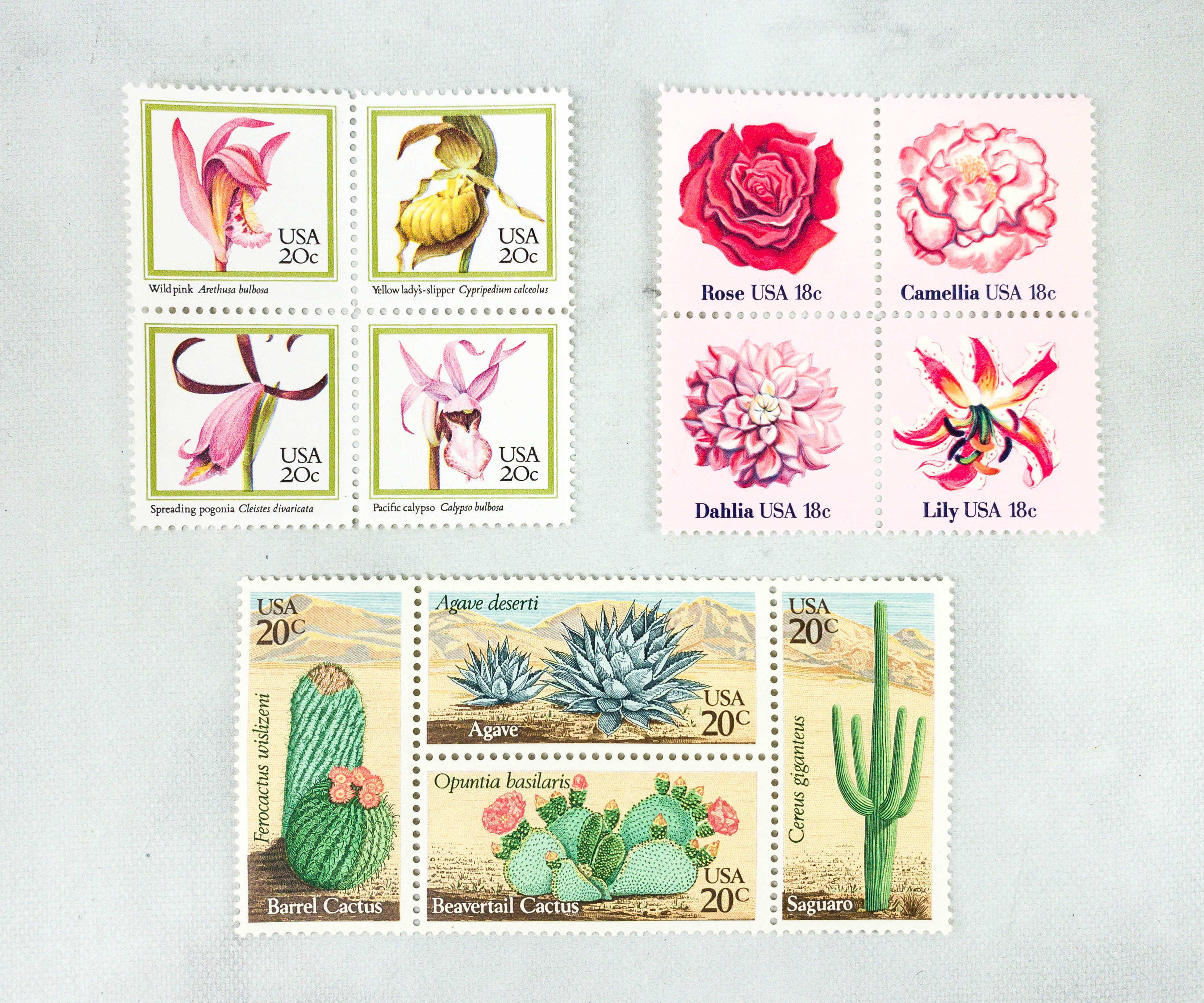 I am loving these stamps! I received a total of 12 beautiful designs, all about plants.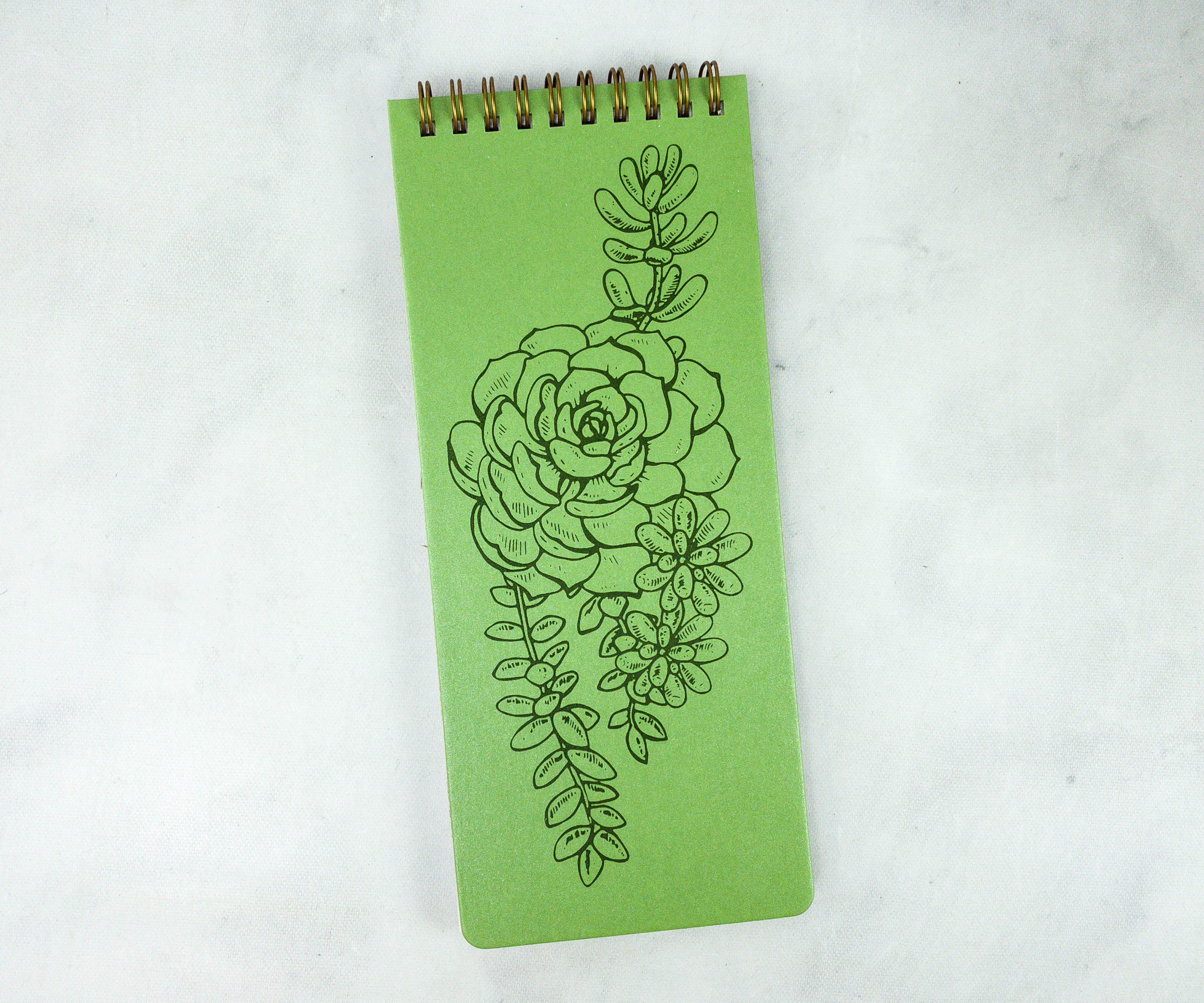 Succulent Notebook. There's also a notebook in my box and it features a rose cabbage succulent.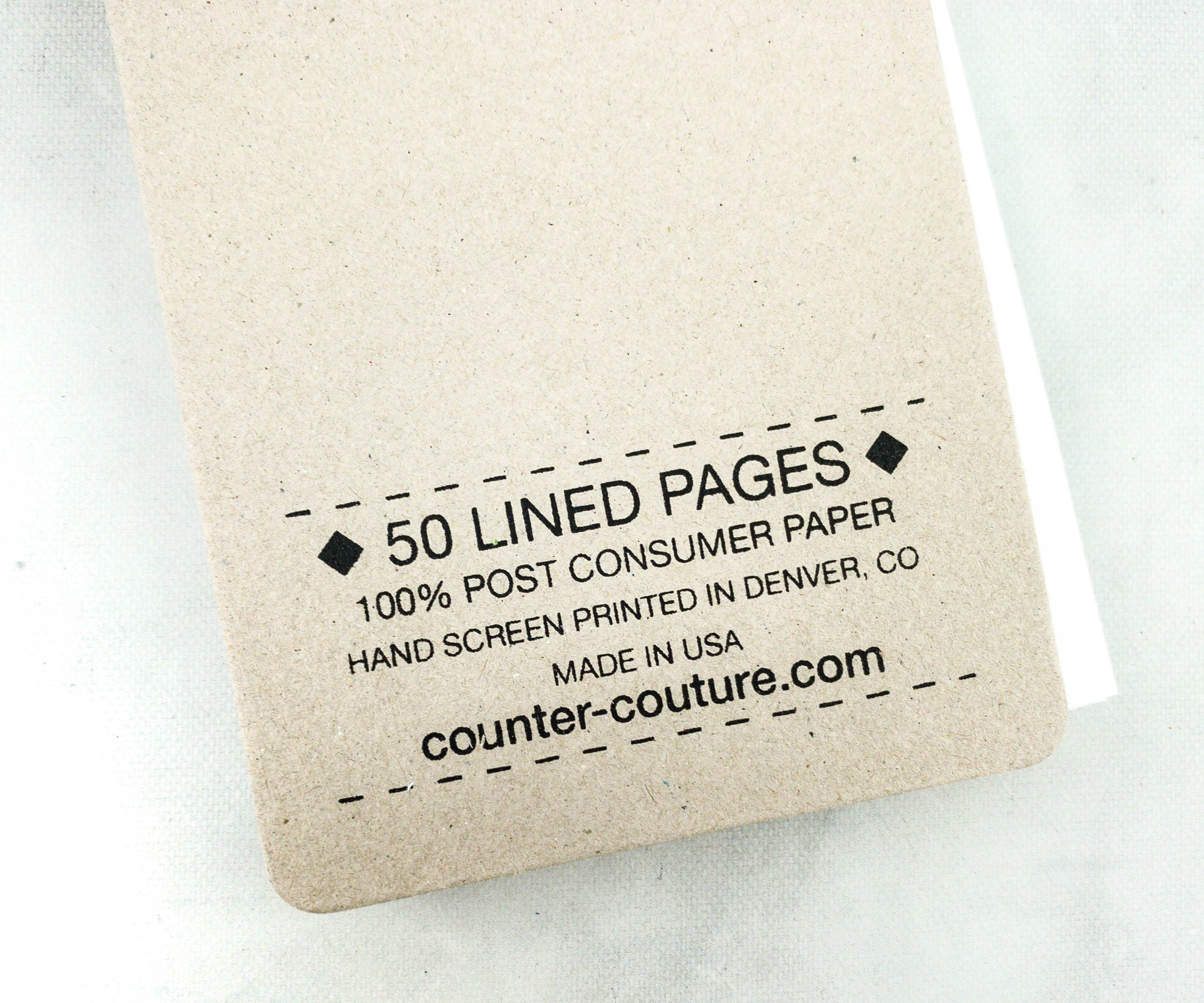 The back part states that it has 50 pages and is made from recycled paper. Also, it's hand screen printed in Denver, Colorado.
The pages are pretty thick and I can use this for making a list. They are also lined so I can keep my writing straight.
Artsy Doodad. The pencils are enclosed in a glass tube! The packaging is so cool that I don't even want to open it.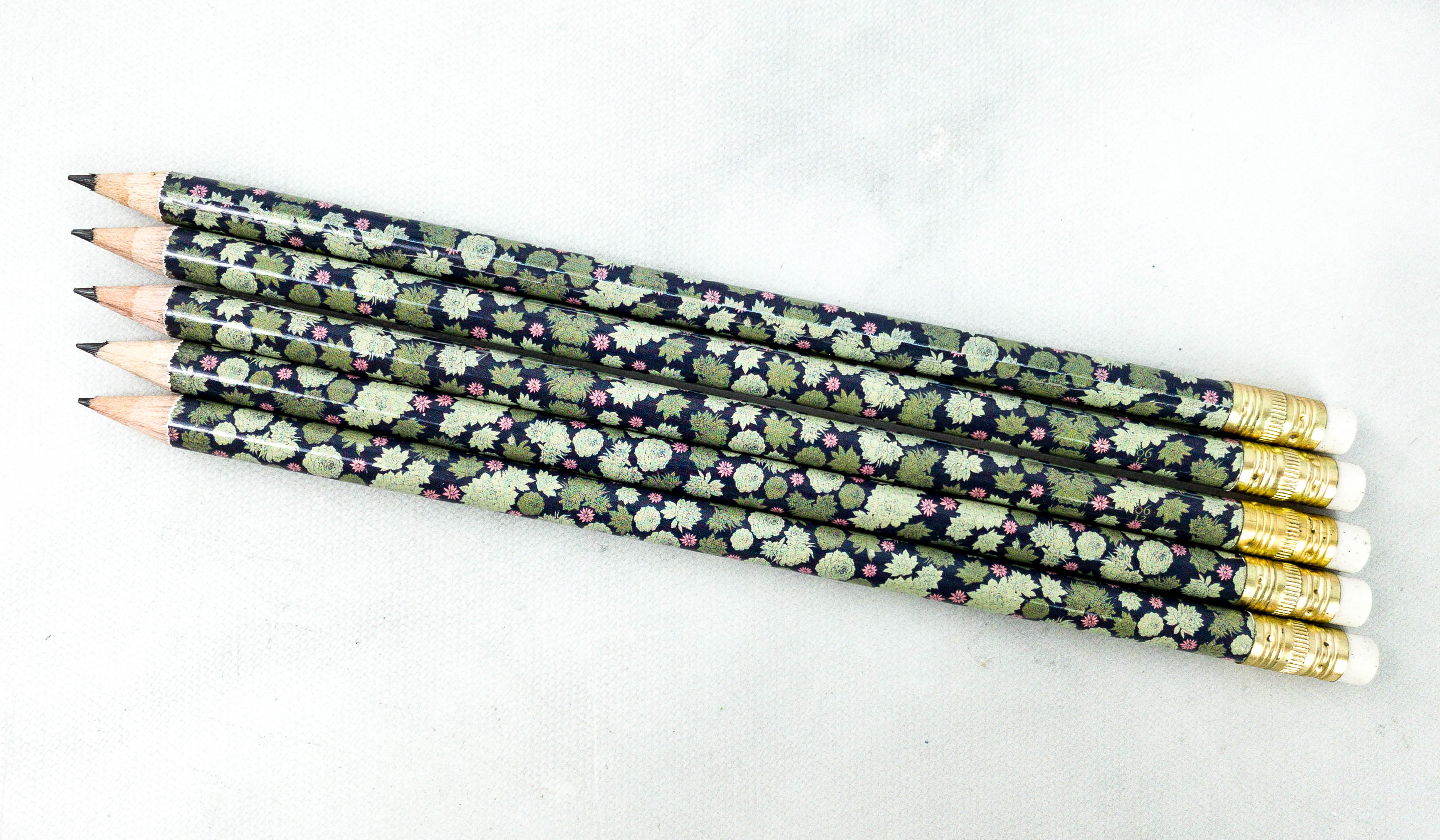 There are 5 sharpened pencils inside the tube. They feature a pretty plant pattern, and they also have individual erasers. I can use these to write in the notebook they provided in the box!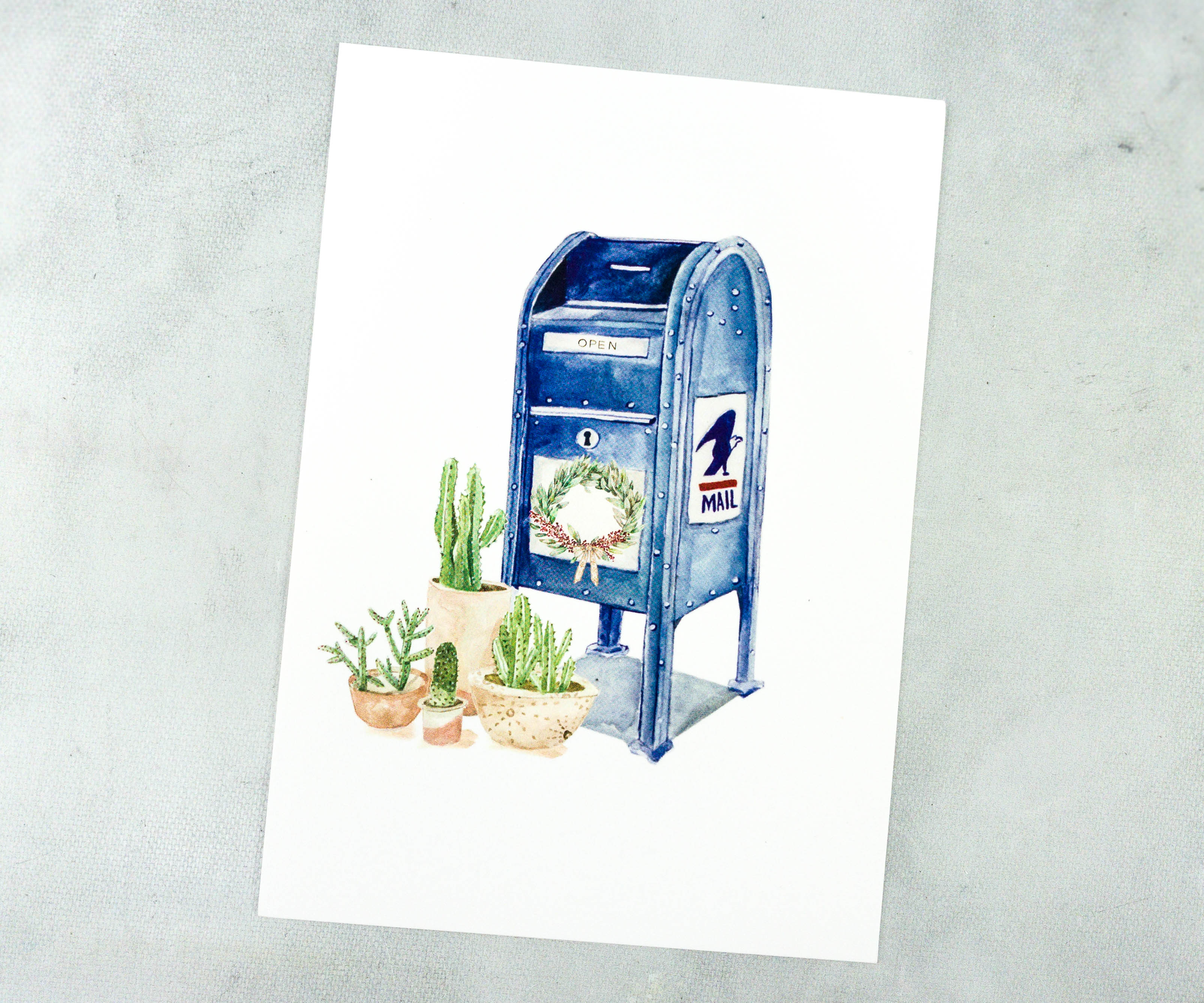 Mailbox Postcard. The hand-illustration on this postcard is so pretty! It features a blue mailbox and four potted succulents. You can send this one even when there's no occasion and you just want to say hello or just because.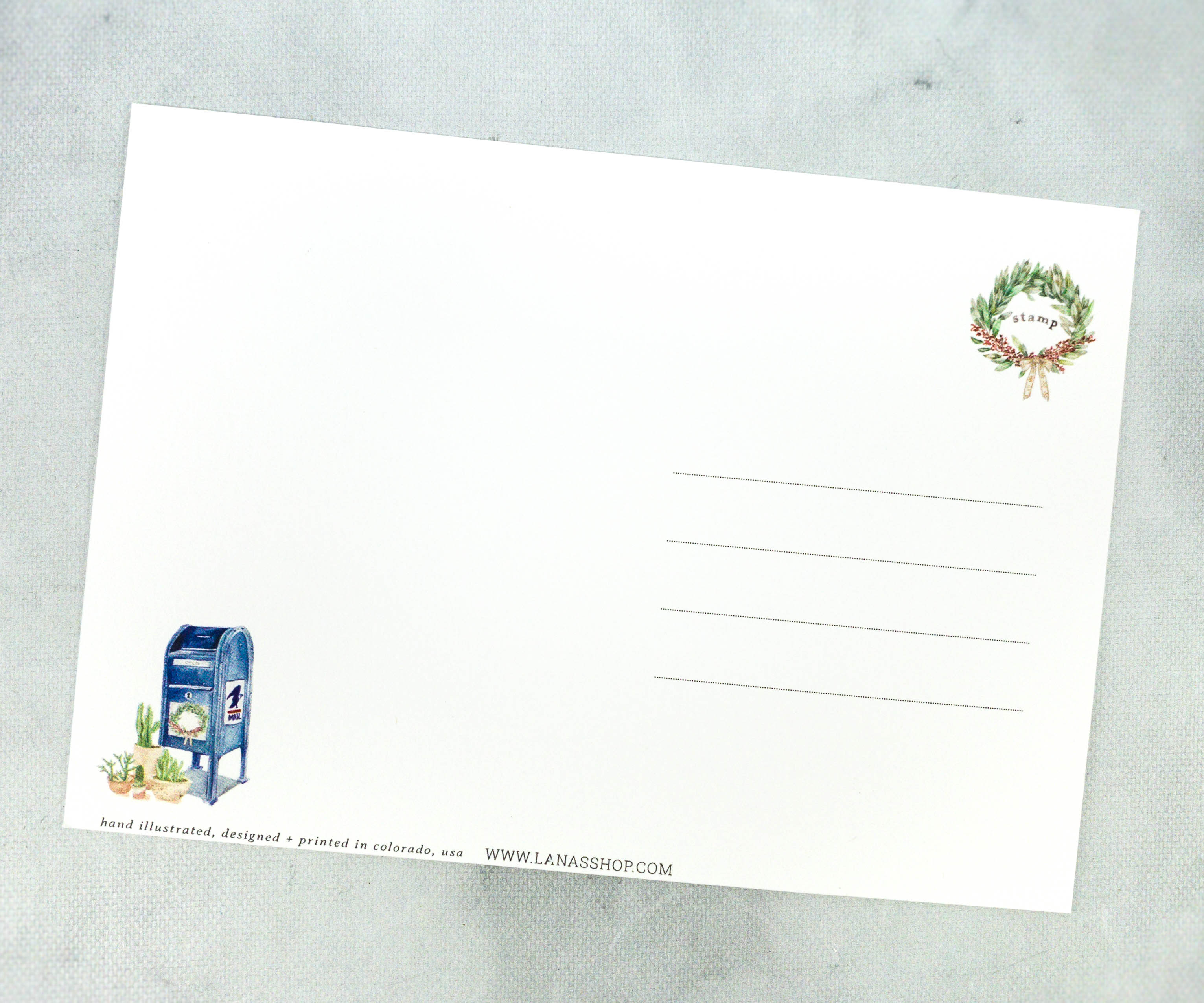 There's enough space to write a message at the back and a dedicated space for the receiver's information and a stamp.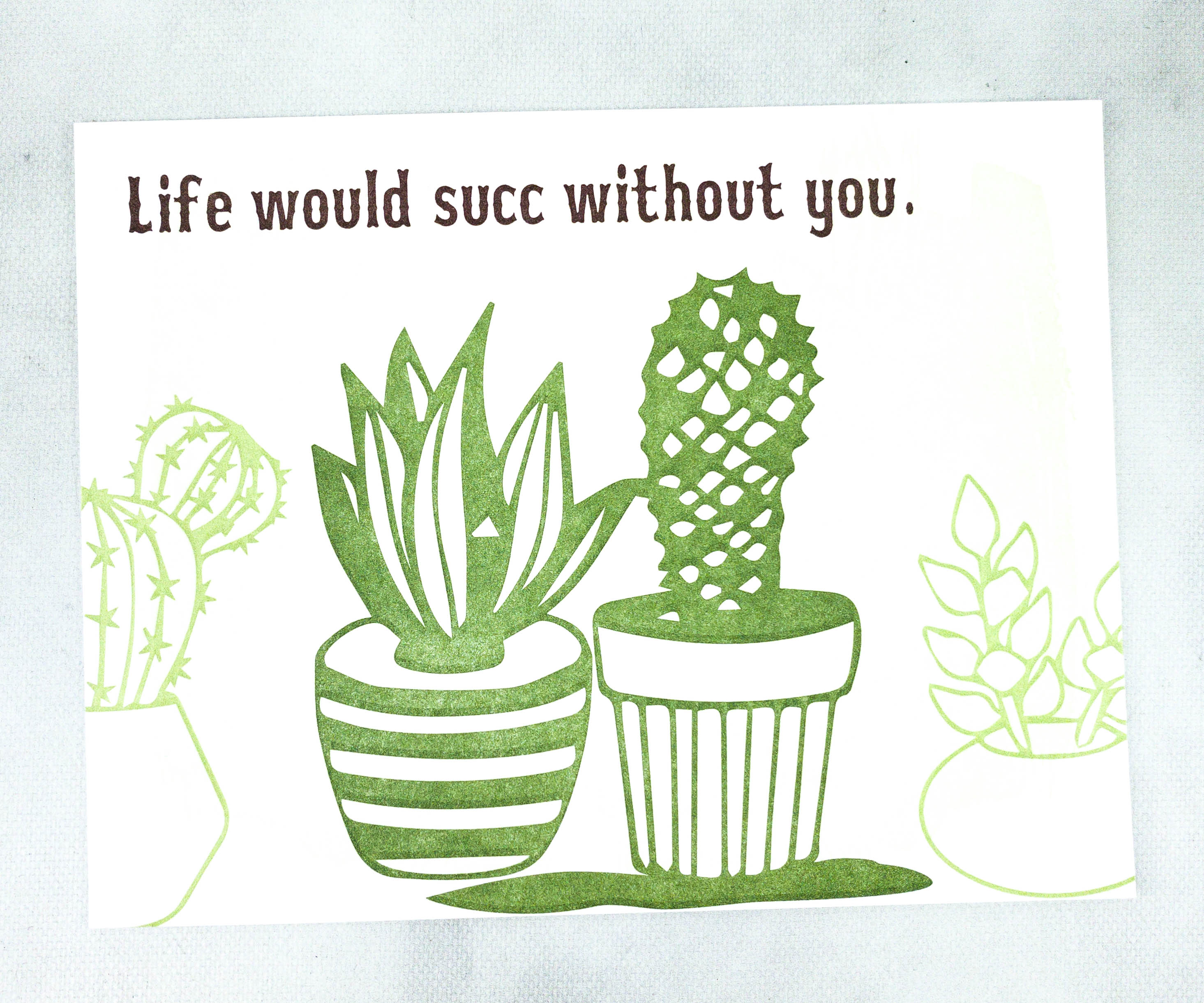 Life Would "Succ" Without You Postcard. Here is another postcard I received in my box! This illustration is from Debra Barclay. You can use this one to express your love to any family member or friend and tell them life would "succ" without them!
The back also has ample space for your notes or message, a space for the recipient's information, and a stamp.
Set of Suc-cute-lent Flat Notes. It's a set of flat cards that are wrapped tight by a gold wax seal.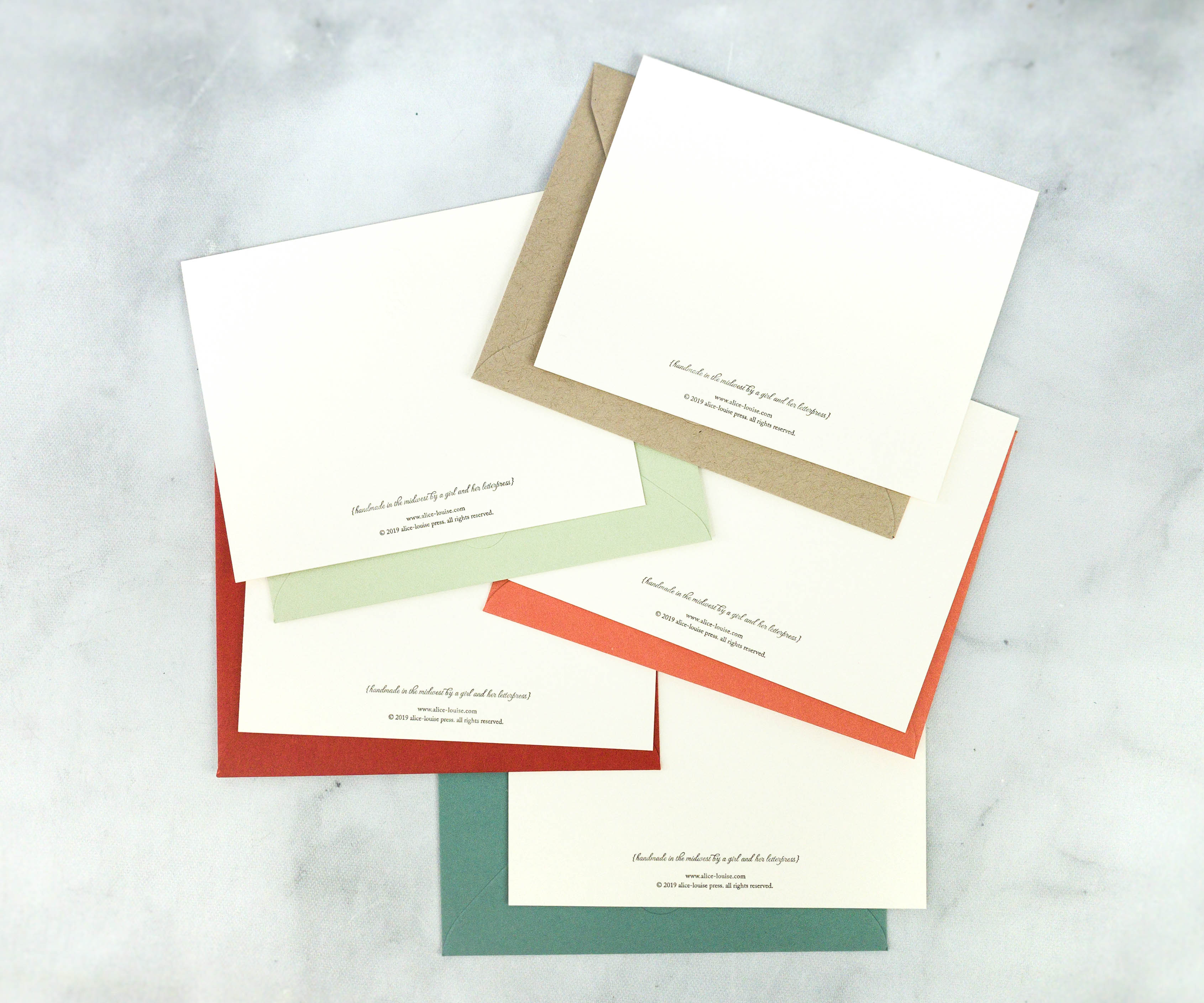 There are 5 flat notes and each comes with a matching envelope.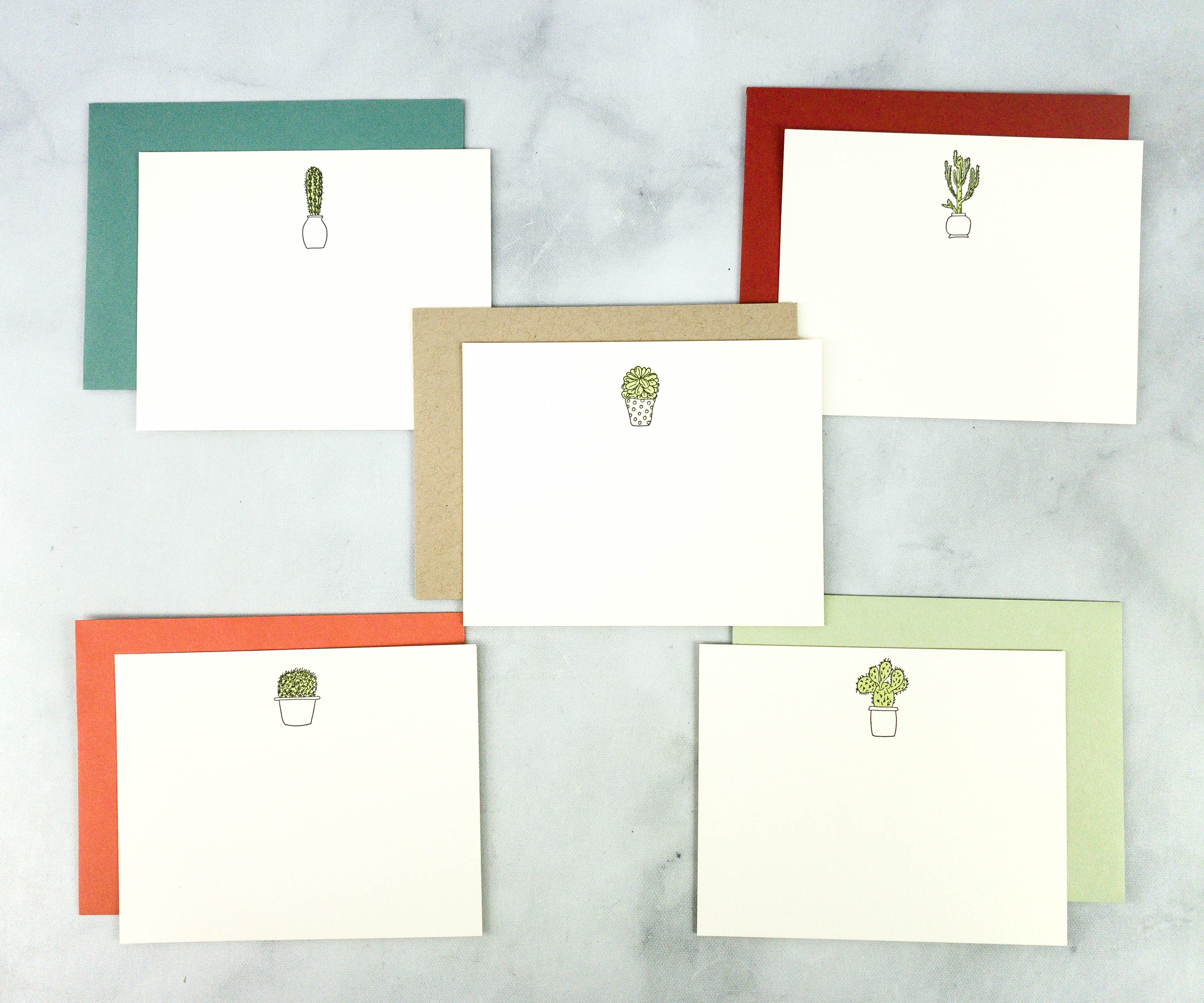 They look pretty simple with a single plant as a design at the top middle part. Each card features a different potted succulent.
PostBox always sends a box that's full of nice and beautiful stationery items. I love that they focused on succulents this time! My favorite is the stash of succulent-themed greeting cards that I can send whenever I want to. They even come with envelopes in different colors! I also like the pencil set with pretty plant prints and a terrarium inspired clear case. The rest of the items are pretty and usable as well. It's a well-curated box for stationery fans and also for those who love writing and sending greeting cards and postcards!
What did you think of this month's PostBox? Which card was your favorite?