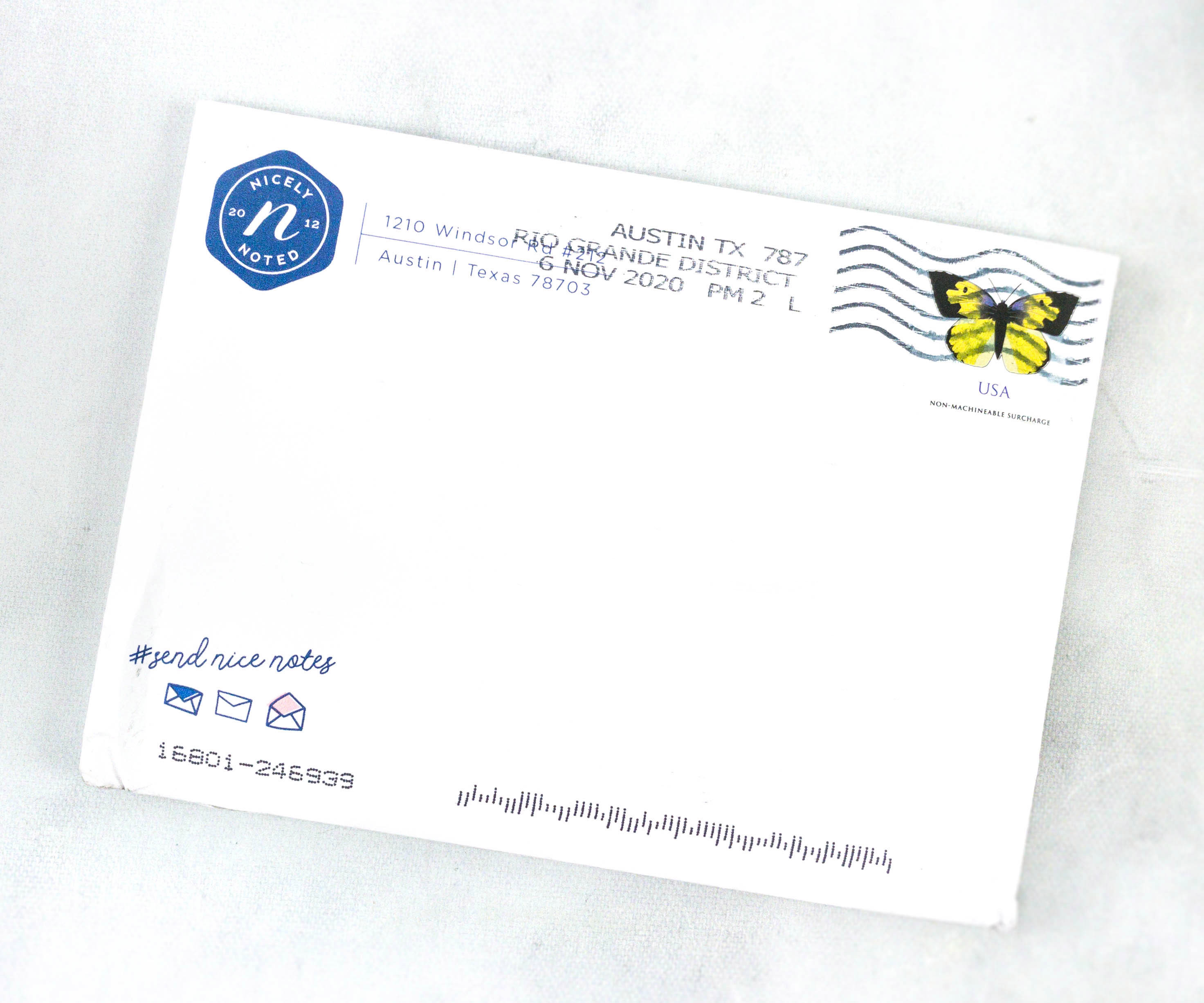 Nicely Noted is a monthly greeting card subscription. With every mailing, you'll receive a collection of handmade letterpress cards plus the stamps to send them. This is art to give away, not to keep! This subscription is absolutely perfect for anyone who wants to start (or continue) sending letters in the mail to family and friends. A monthly subscription is $20, with free shipping.
DEAL: You can get 20% off from your first month by using the code NICE20.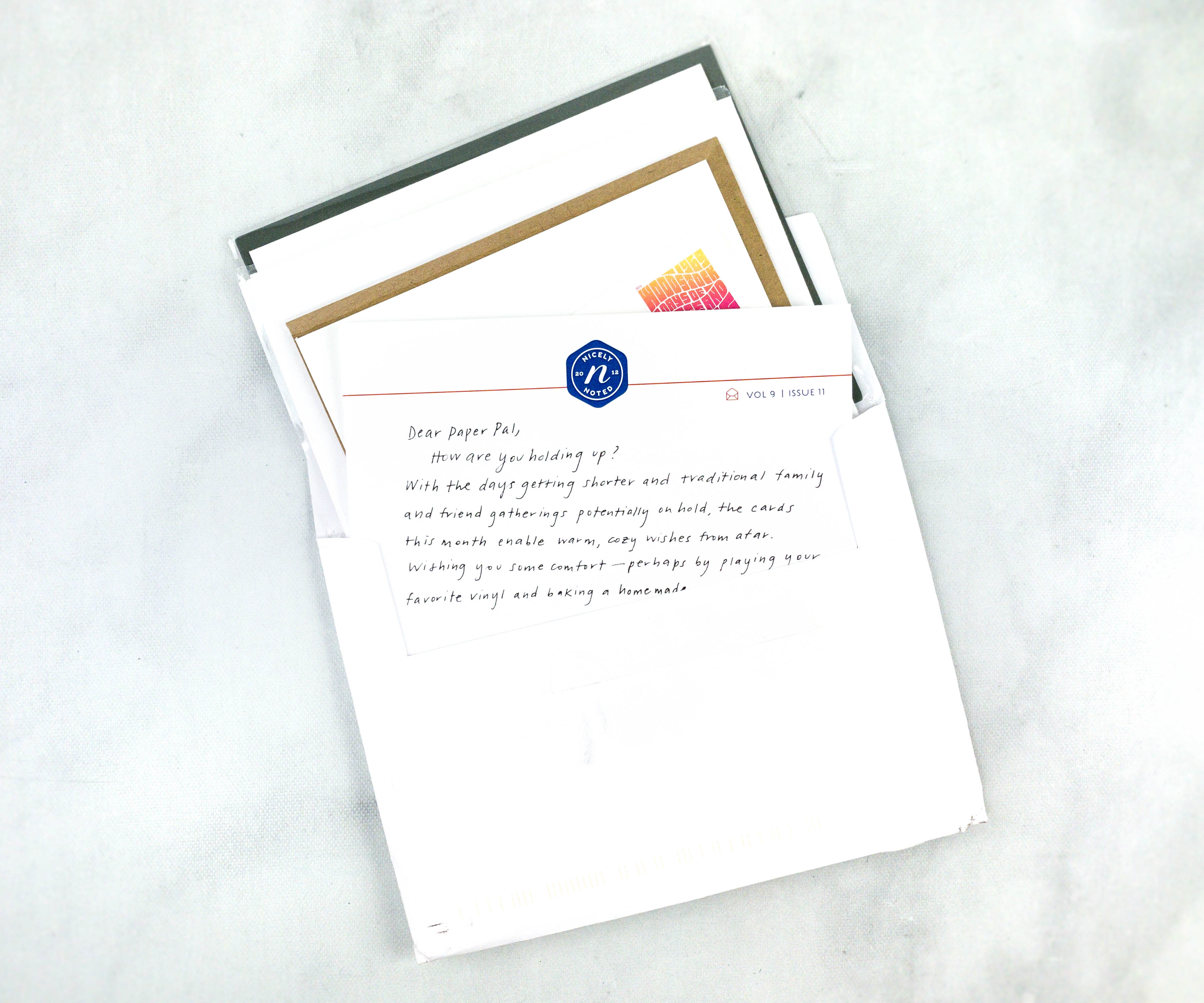 Everything fits a small white envelope. The packaging is simple, but what's important is that the items arrive in great condition.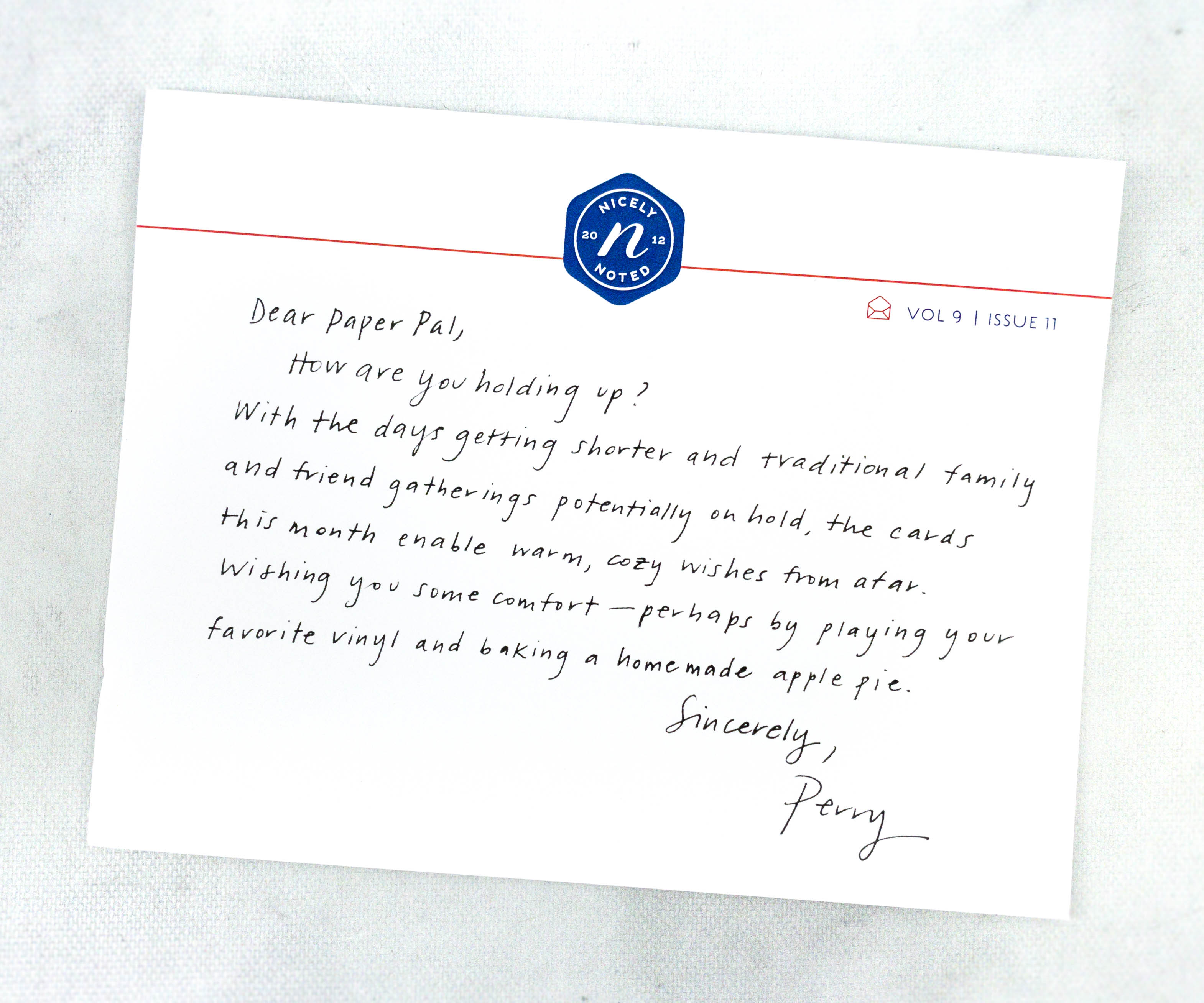 There's a letter from Nicely Noted. They're sharing this note to provide comfort and connection!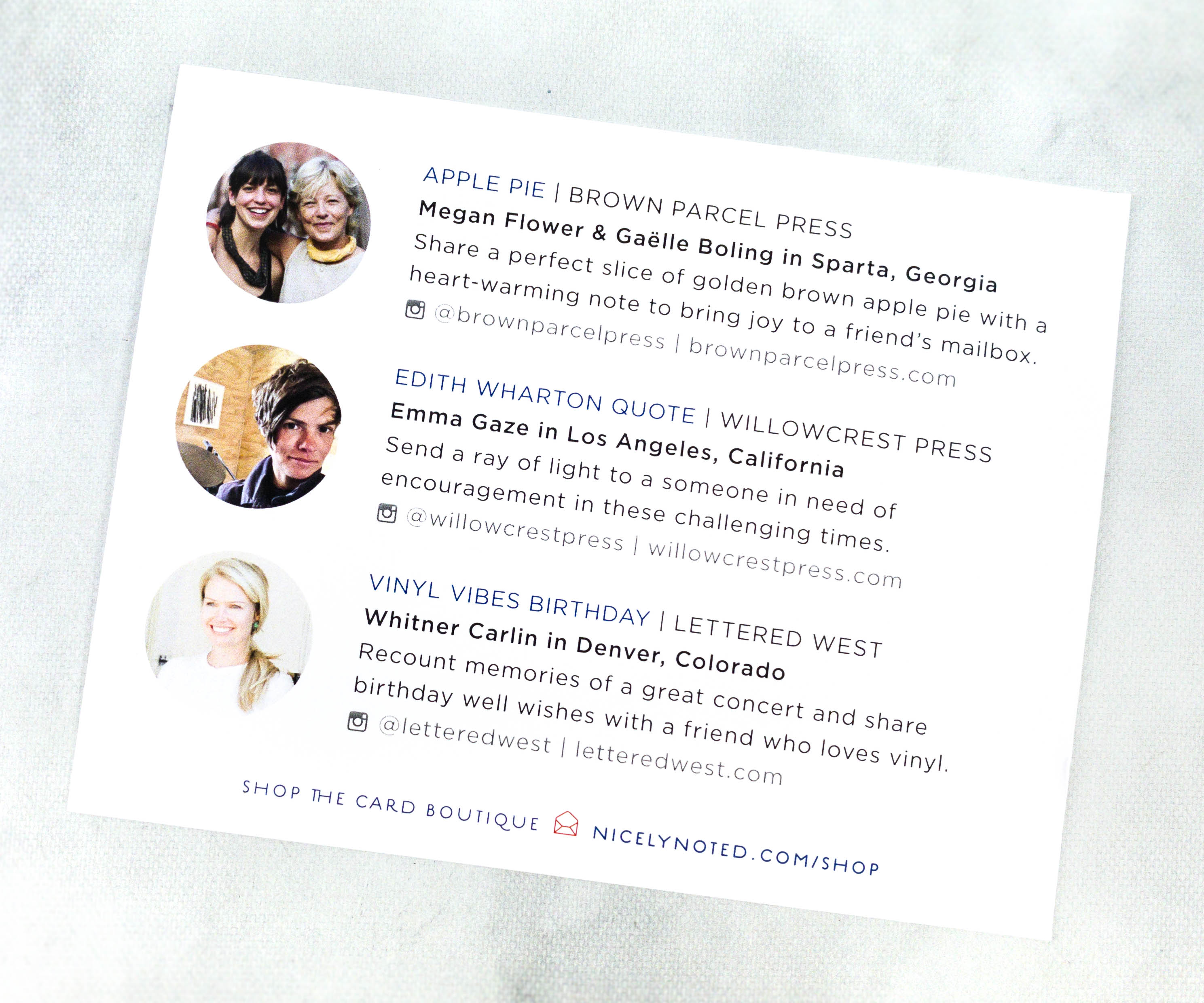 The card features artists behind this month's collection of letterpress cards. It's nice that Nicely Noted introduces their artists and the stories behind them as well.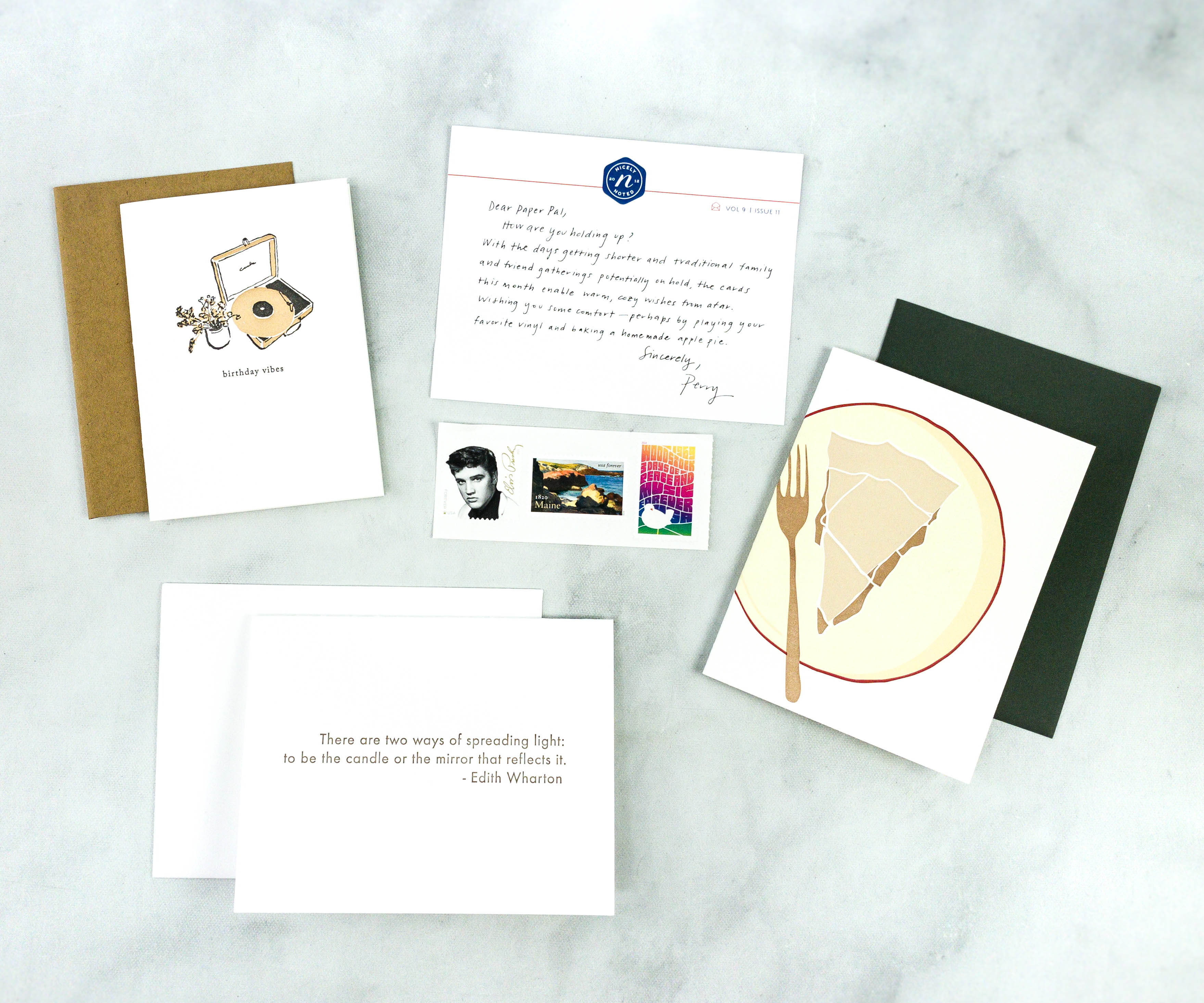 Everything I received this month!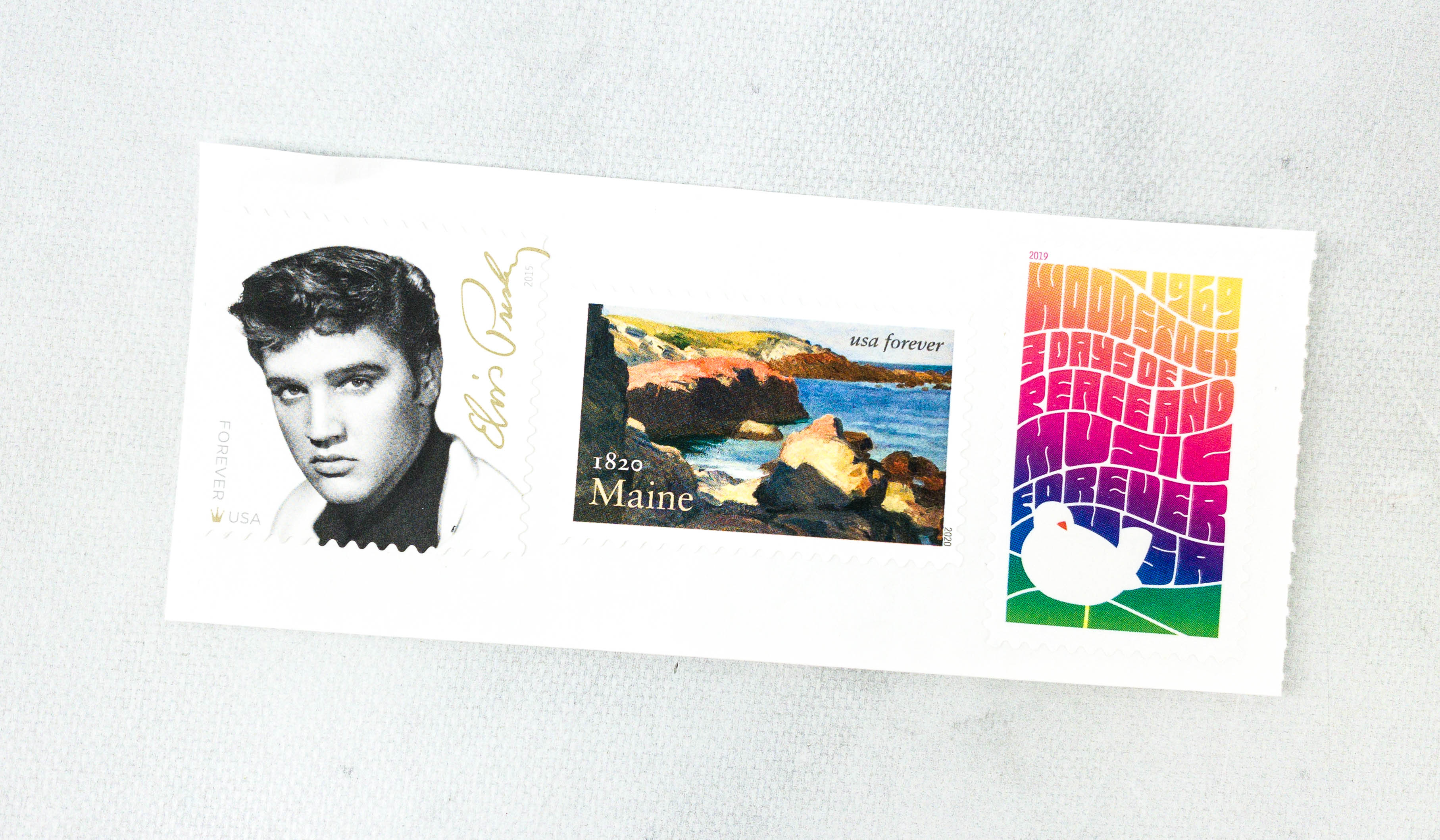 Here are the featured stamps this month! One features Elvis Presley, the stamp next to it features Maine, and the last one is a colorful stamp that pays homage to Woodstock 3 Days of Peace and Music.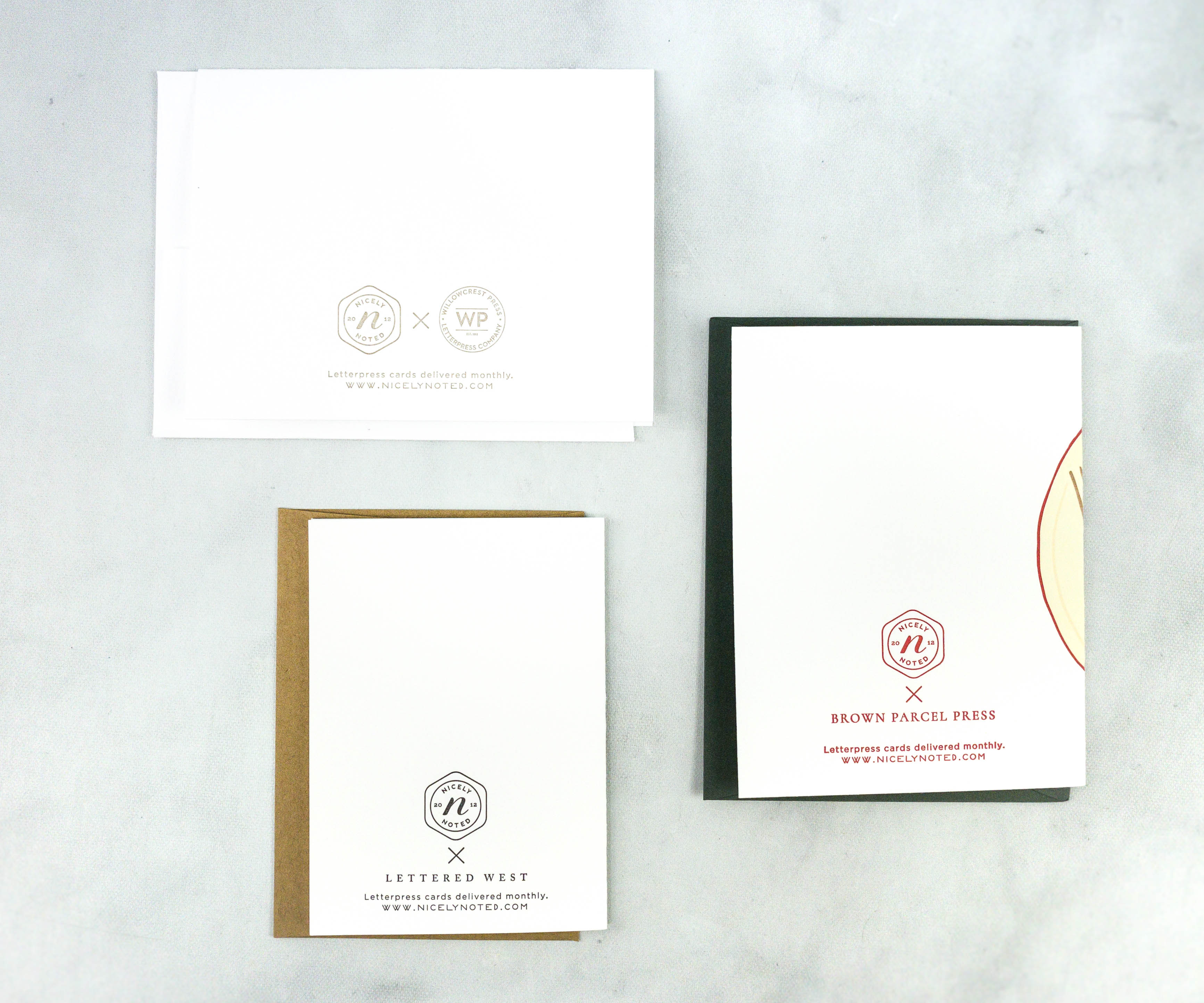 The back of the cards are all stamped with the logo of the company, so you will know where they came from. Each card also comes with its own envelope!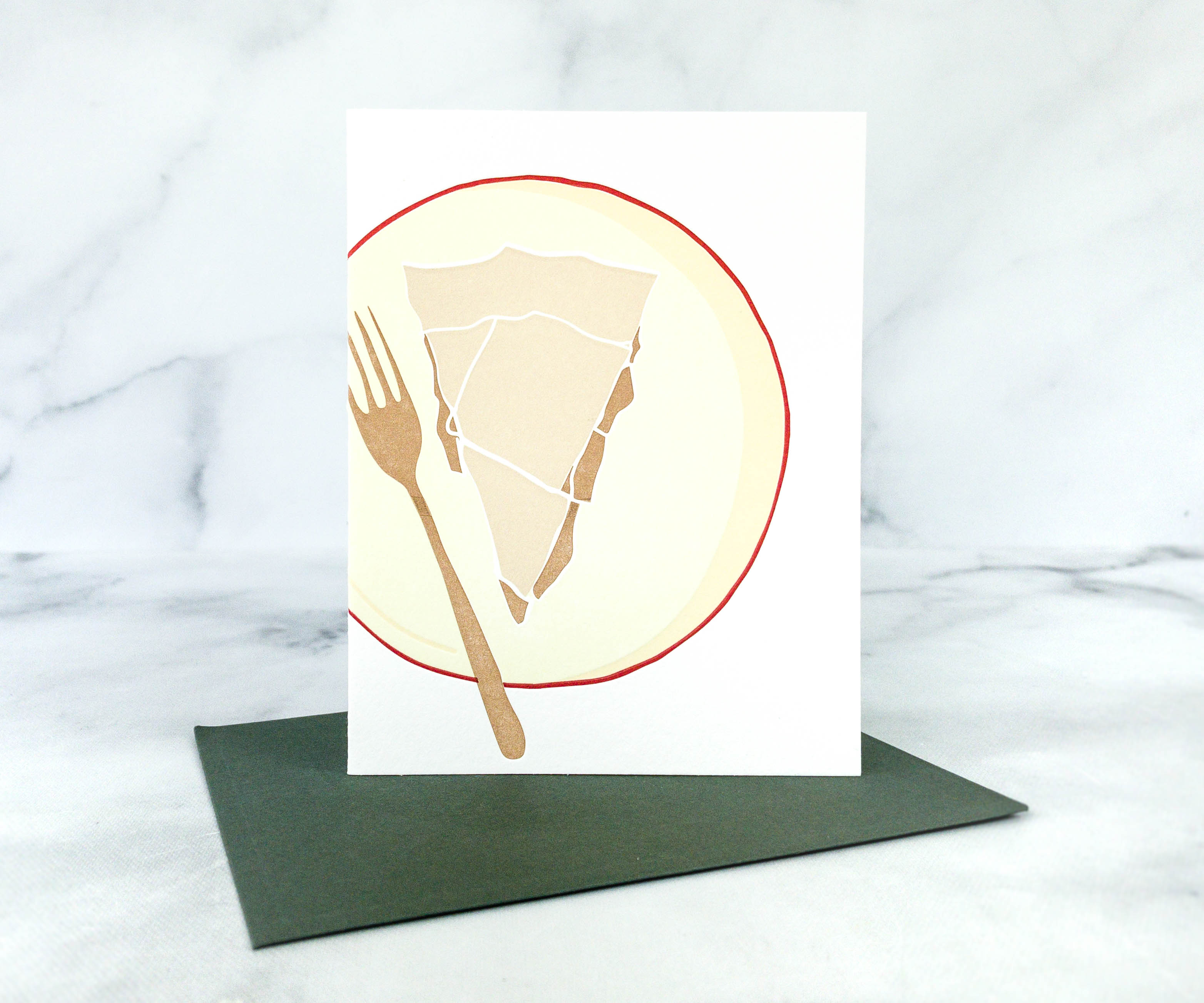 Brown Parcel Press Apple Pie. This card by Megan Flower and Gaelle Boling looks delightful! It features a perfectly sliced apple pie served on a plate. You can use this card to ask a friend how they're doing or invite a friend over for some afternoon tea and treats. It comes with a dark green envelope.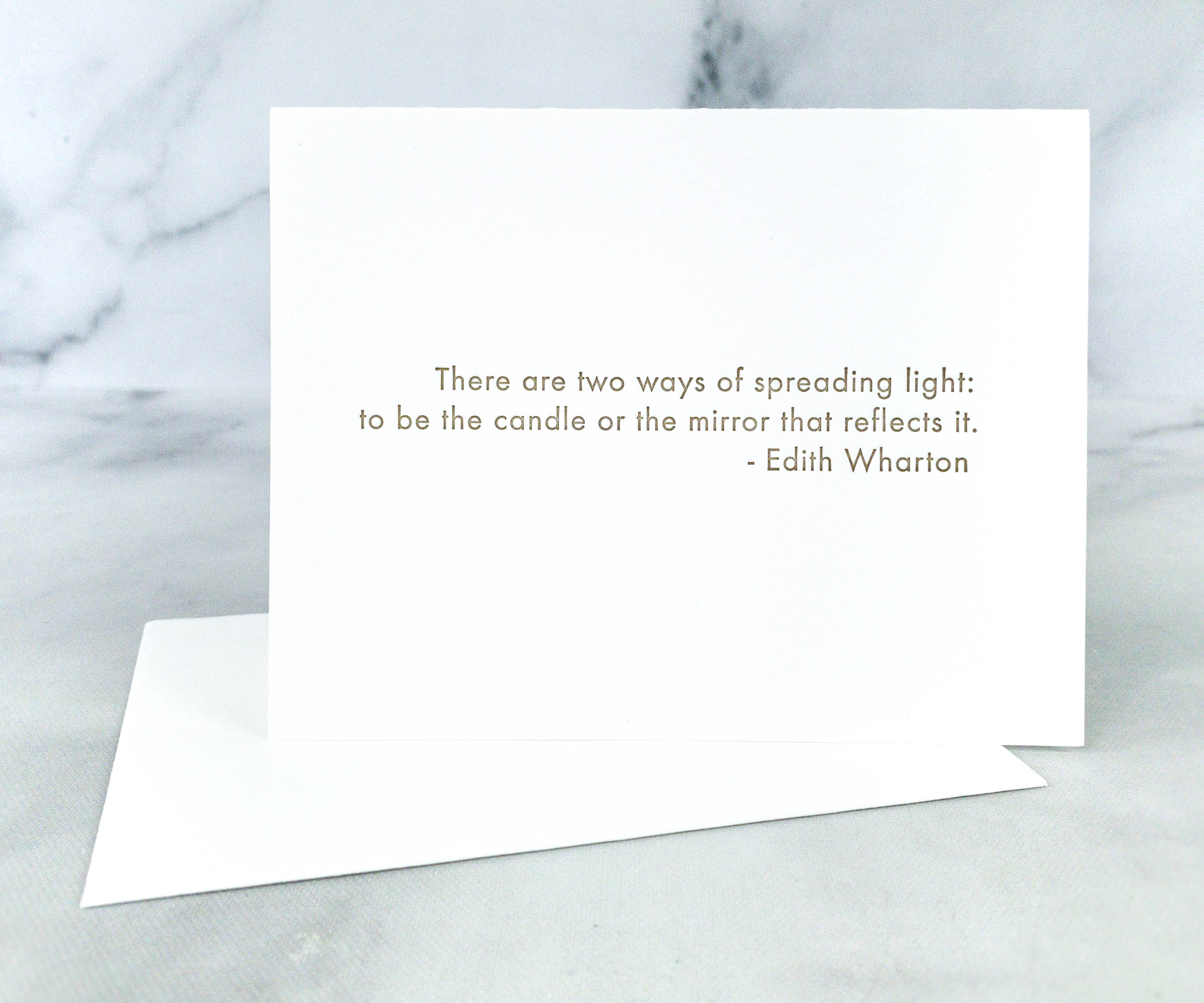 Willowcrest Press Edith Wharton Quote ($5) The second card I've received is from Emma Gaze. It's simple but a nice card that carries an inspiring Edith Wharton quote. The card comes with a simple white envelope.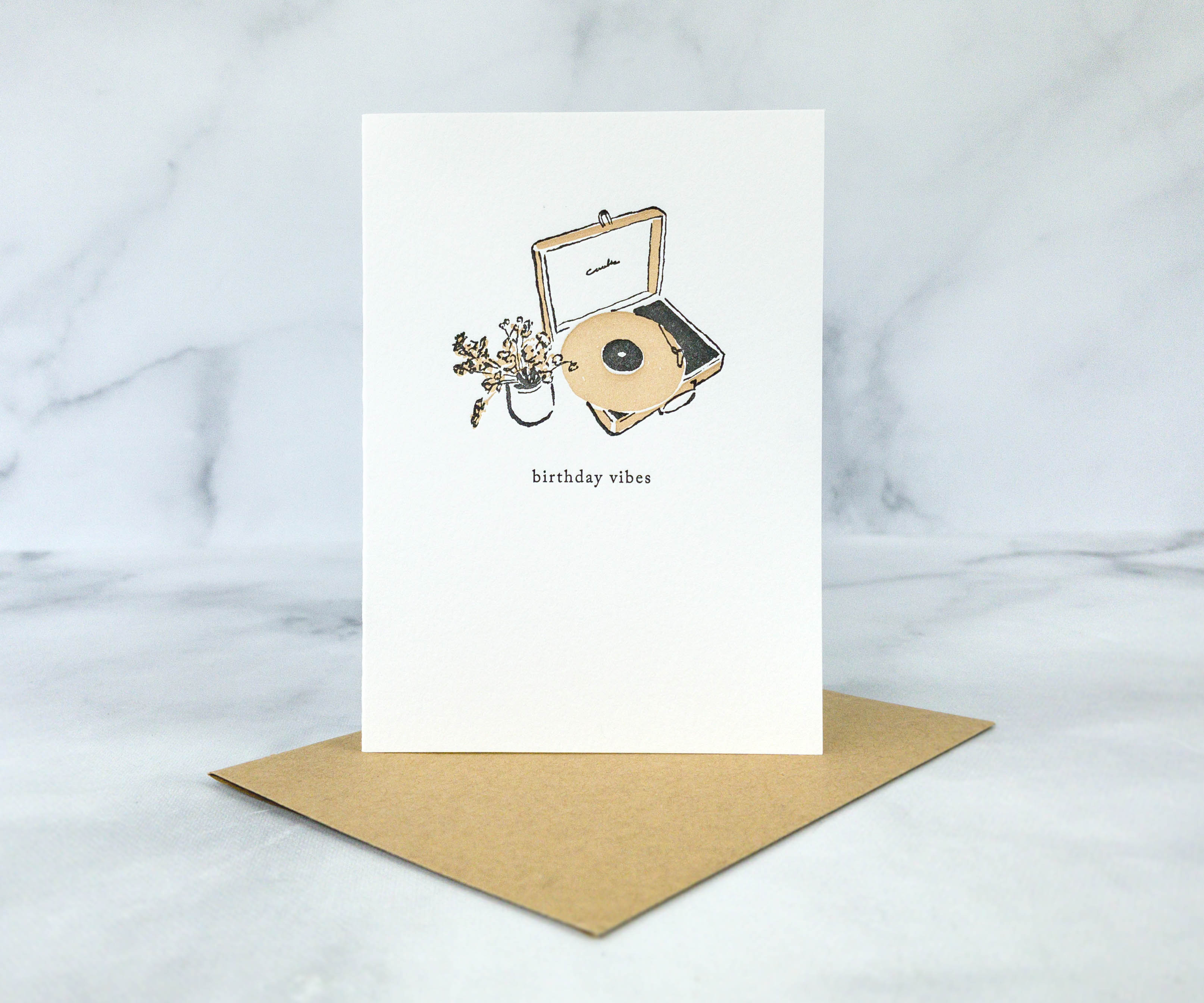 Lettered West Vinyl Vibes Birthday ($5) Here's a birthday card featuring a vinyl player with a flower vase on the side. It's pretty simple and it gives a very nostalgic vibe. You can give this to a family or a friend who loves vinyl to wish them a happy birthday! This masterpiece is created by Whitner Carlin from Denver Colorado. It comes with a brown envelope, which is perfect for the nostalgic vibe of this card.
For this month, Nicely Noted sent simple but really nice cards. They're of high-quality and all that's left for me to do is write a personal message inside. Each card also comes with envelopes and mail stamps, so I can easily send one when needed! What's good is they also feature different talented designers across the country. So, if you also love the idea of snail mail, then Nicely Noted is an ideal subscription to try!
What do you think of this month's cards?