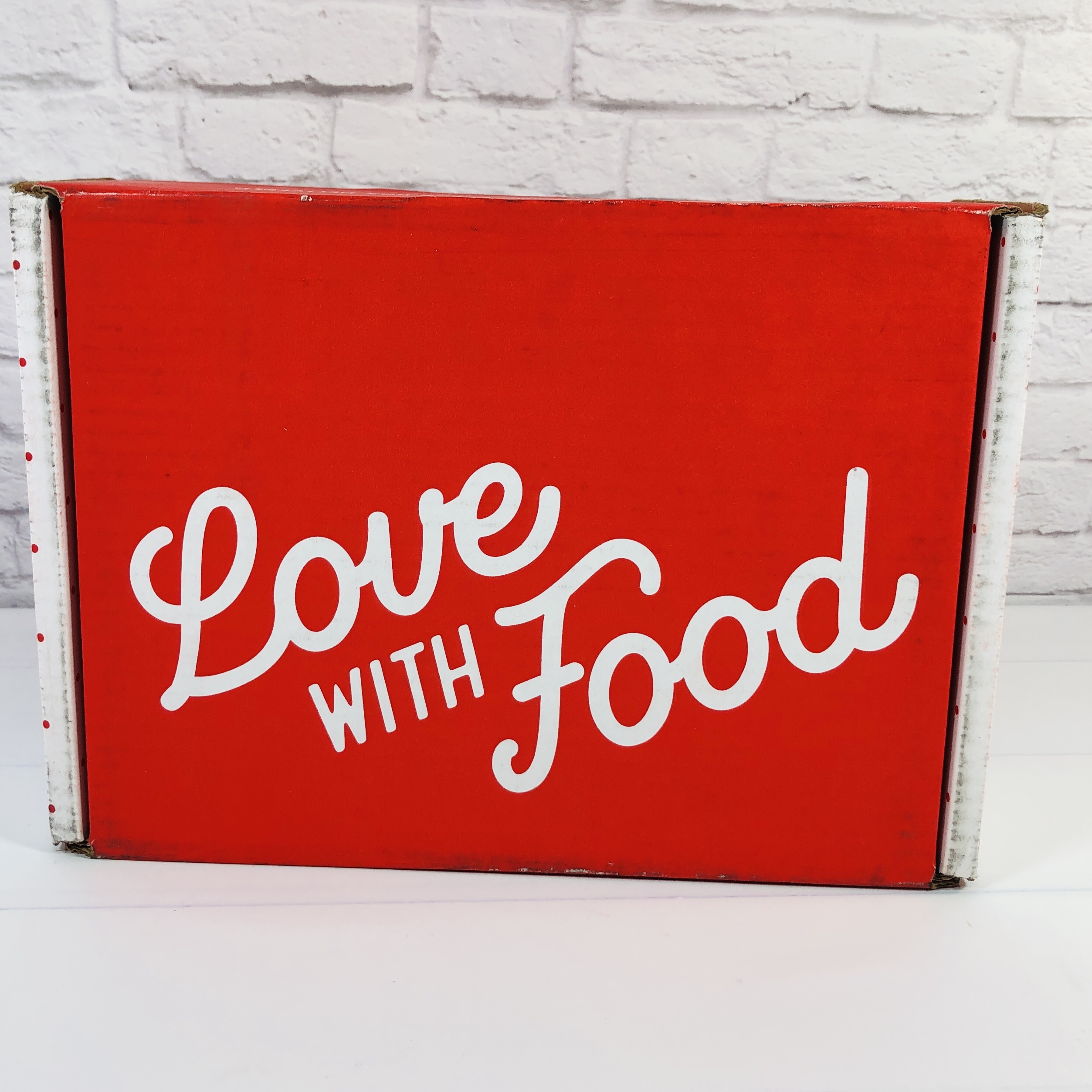 Love with Food Deluxe Box sends 15+ surprise snacks from various healthy snack brands each month. It's an ideal snack box for sharing at home or if you are a heavy snacker. This particular plan promises to include plenty of snacks for everyone and a few duplicates. Also, the snack box only includes snacks made with real ingredients and no added chemicals. The Deluxe Box is $19.95 a month. Love with Food also offers other snack boxes such as the classic Tasting box and the Gluten-free box.
Our team scours hundreds of brands every month and chooses the best tasting, feel good options for your box.

No chemicals, artificial flavoring, MSG or high fructose corn syrup
Clean and delicious snacks made with real ingredients
Every snack passes our 73 Banned Ingredients List
Expertly sourced, vetted and curated
DEAL: Save 40% off your first Love With Food Box:
Or, save 25% off your first Gluten-Free Box: use this link to subscribe!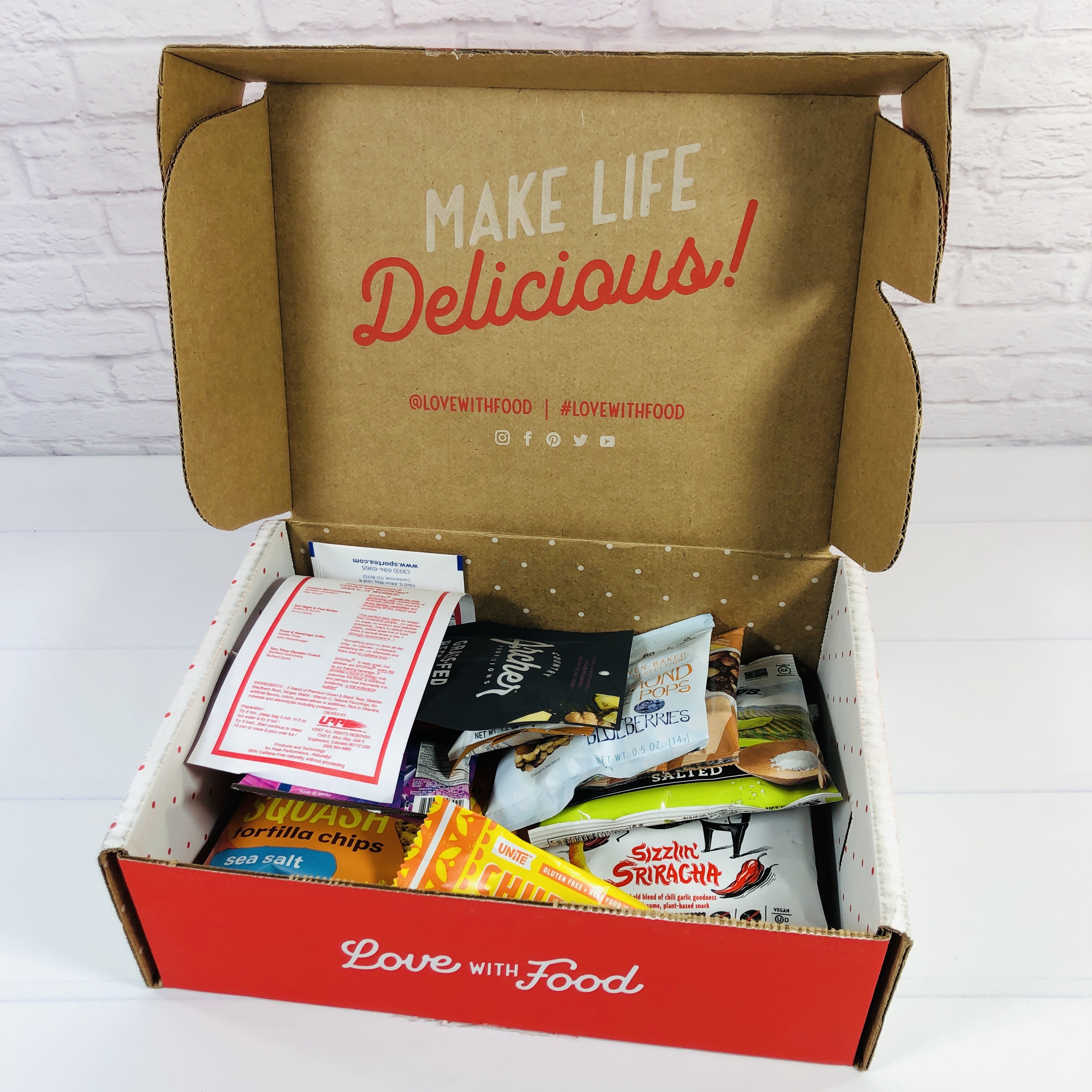 Packed to the top! You can find some of the items sampled each month on the Love With Food website.
I received a card asking what I am thankful for this season. I am thankful for my family and so much more!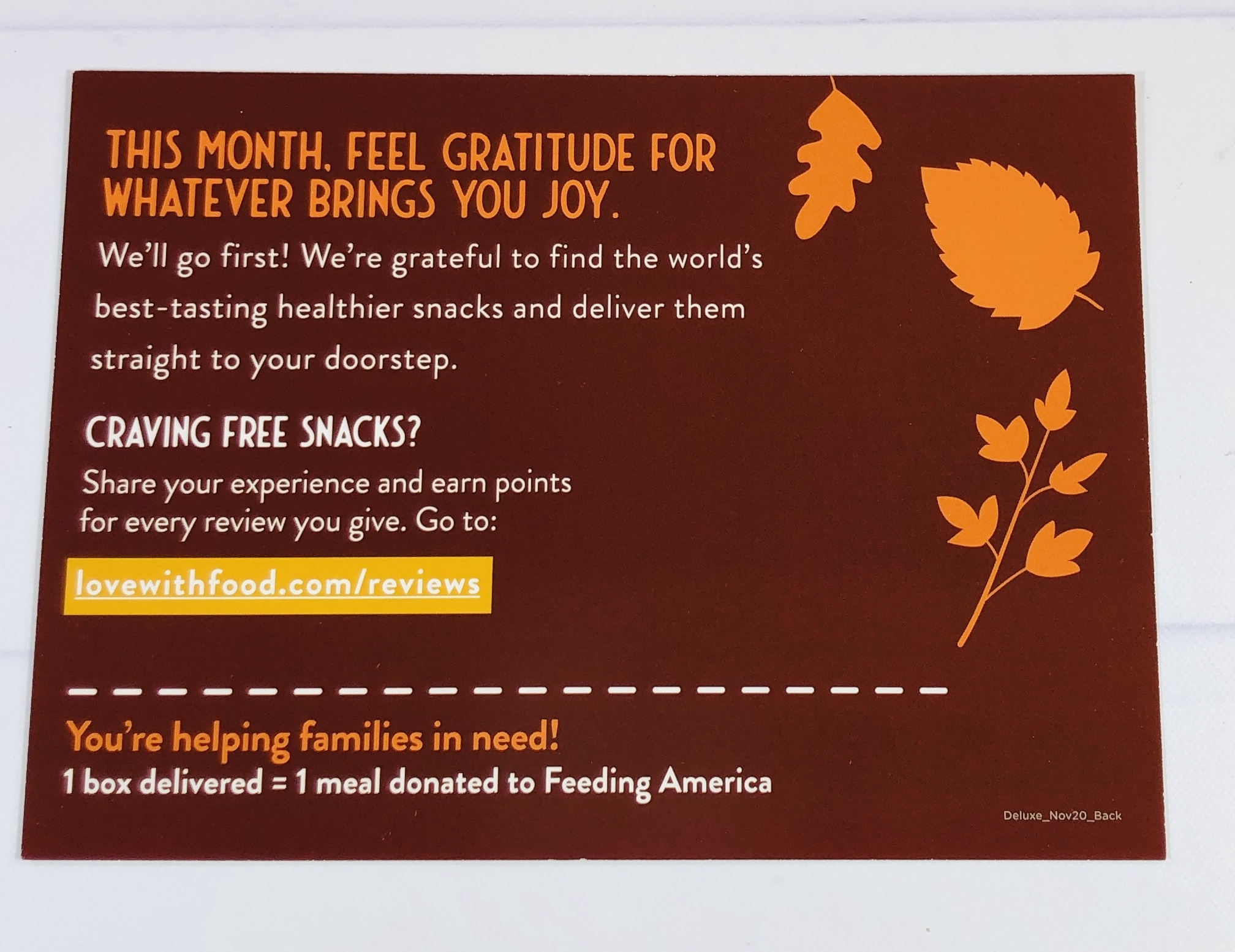 Here's the back of the card. For every box sent to subscribers, Love With Food donates 2 meals to families in need. Don't forget to review your snacks so you can earn points for even more snacks!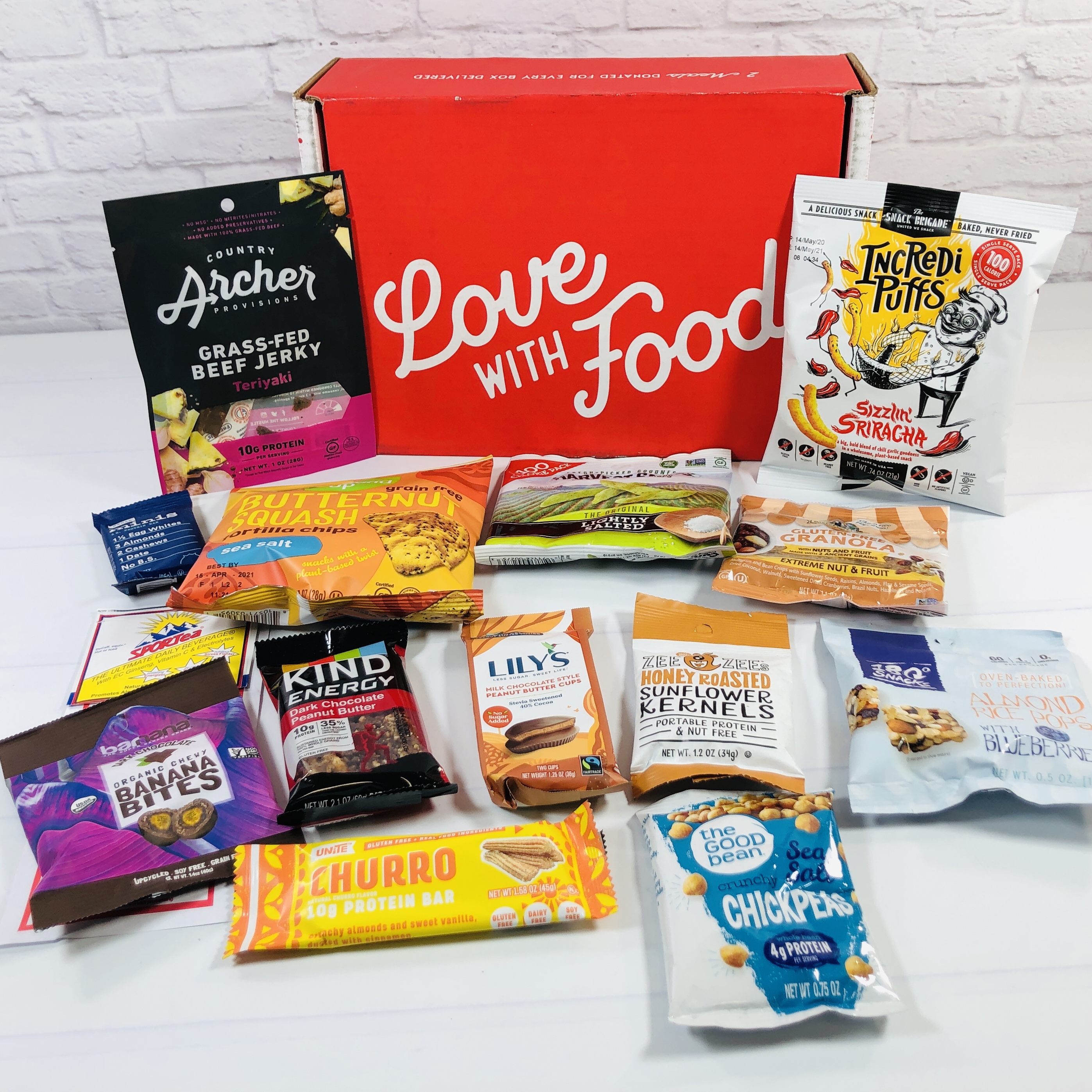 Everything in my box! I usually find some past favorites as well as new flavors and products each month.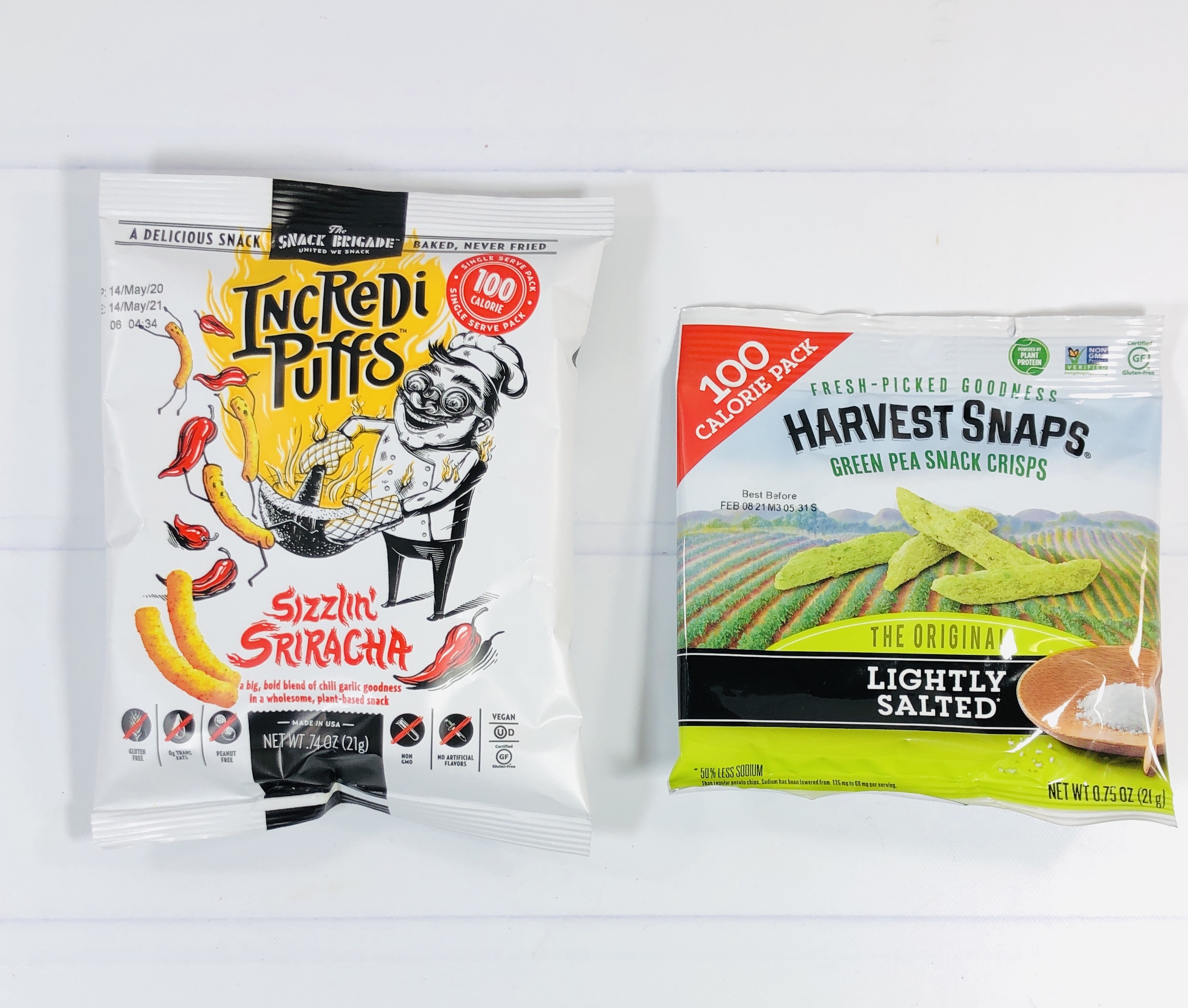 IncrediPuffs Sizzlin' Sriracha are so good, like puffy Cheetos but with a hint of vinegar and lots of spicy kick. Also, there isn't any cheese, so it's a mystery how they get it to taste so cheesy!
Harvest Snaps Green Pea Snack Crisps are baked pea-shaped snacks that start with green peas as the main ingredient. They are light and also lightly salty and taste as you might expect them to.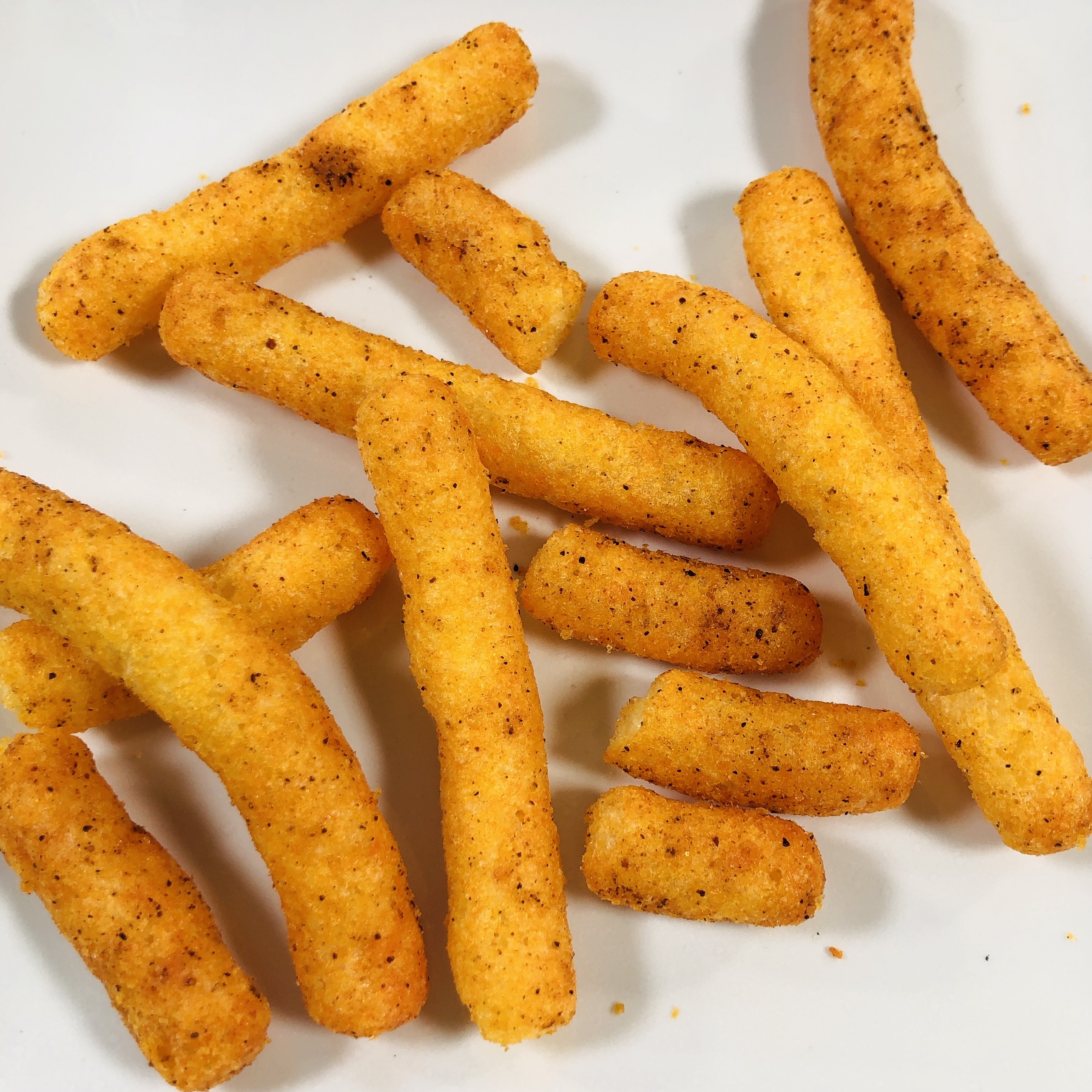 Here's a shot of the Sriracha puffs which my husband loved.
Unite Churro Protein Bar If I'm going to eat a protein bar, may as well pick one that tastes like dessert! It has egg whites, almonds, and date paste and is very chewy, plus the cinnamon sugar flavor makes it unique as far as this type of bar goes.
Barnana Organic Dark Chocolate I grew up eating chocolate covered bananas and this is like that but in candy form. Chewy dried banana is in the middle and it's covered with delicious dark chocolate. My daughter and I agreed, these are awesome!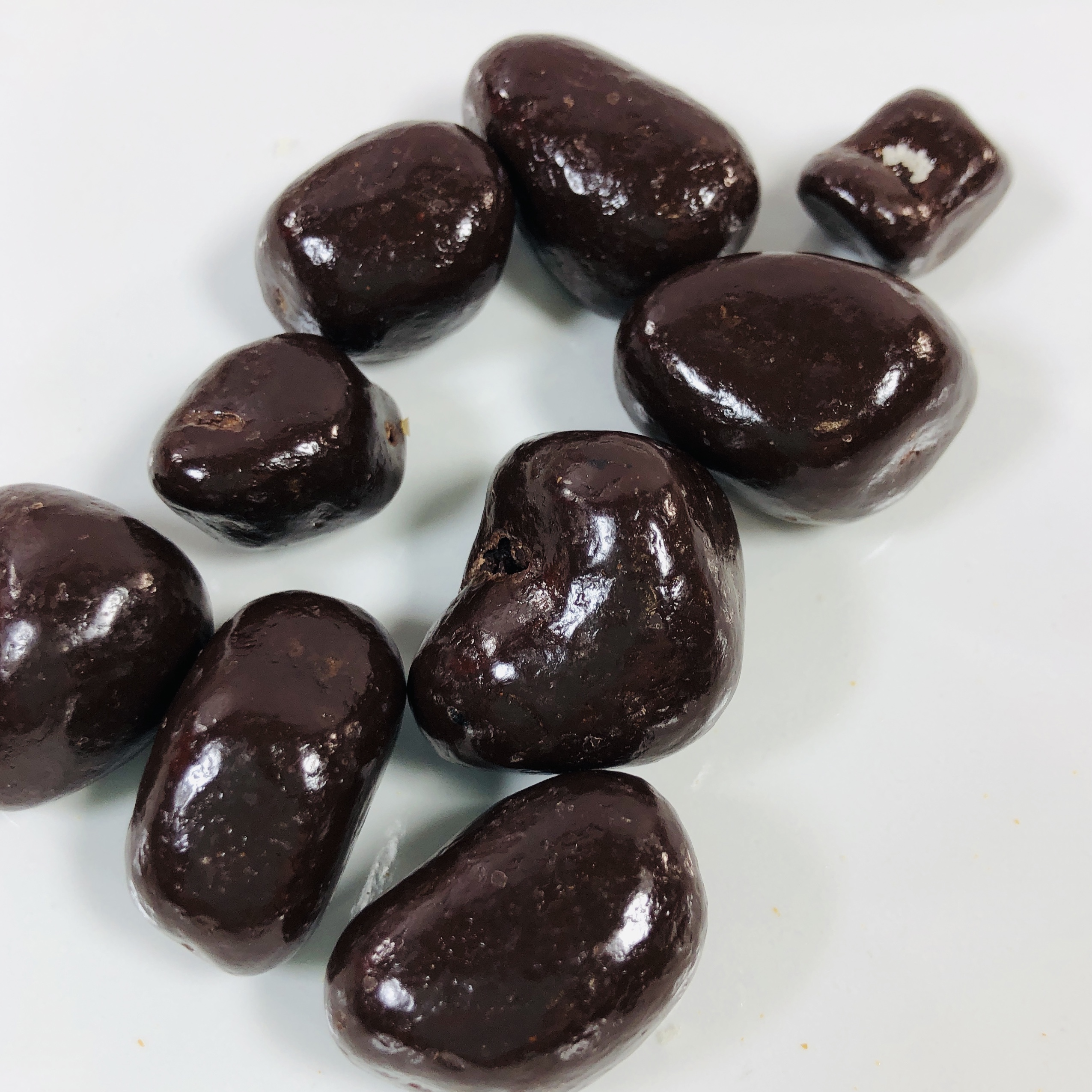 Here's the banana bites.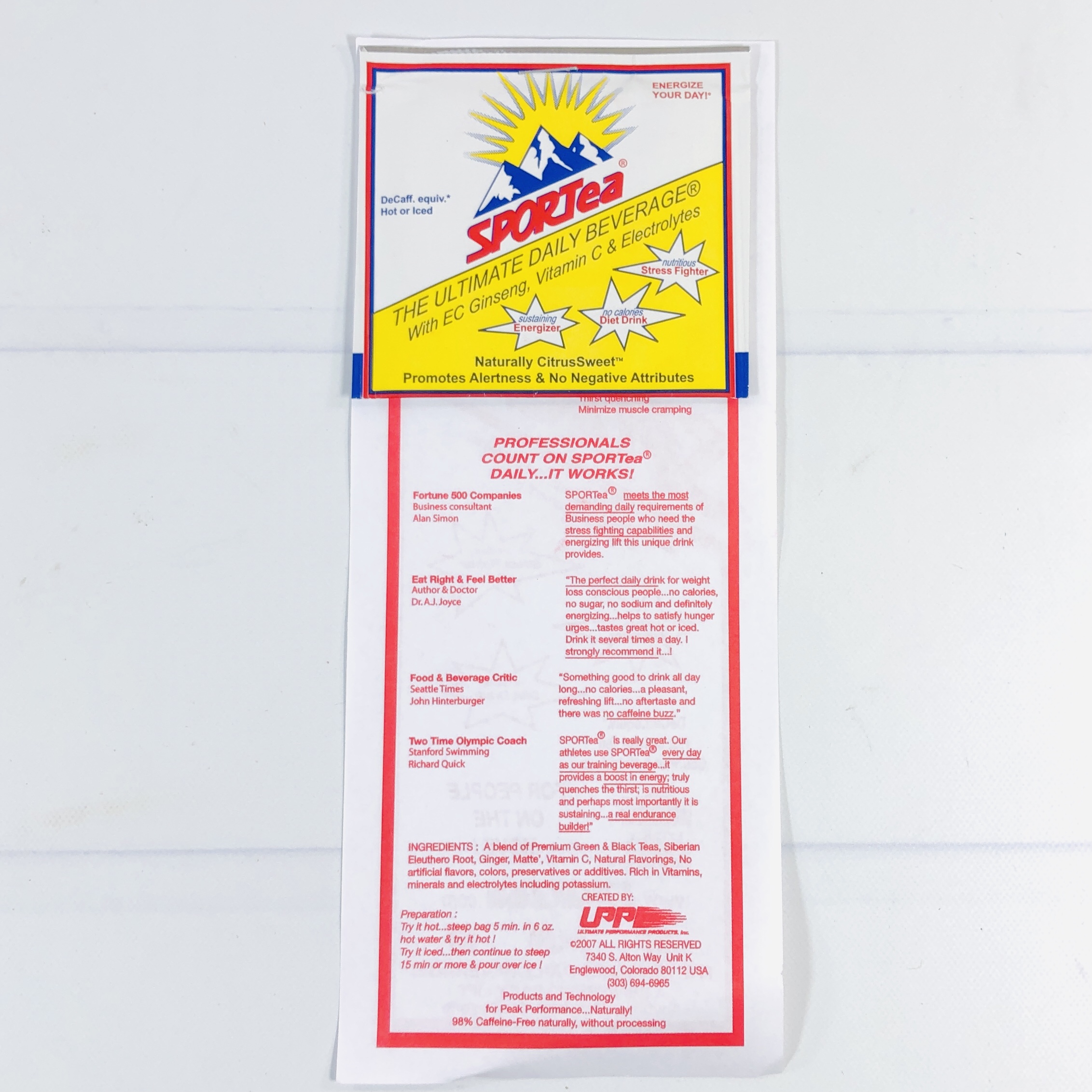 SPORTea Tea Bag I love tea and this one is supposed to energize but the caffeine level is also supposed to be equivalent to decaffeinated. It is made with green and black teas, ginger, and vitamin C. I tried it and I think this has either stevia or monkfruit, although neither one is listed, however, it says it is "CitrusSweet", whatever that means.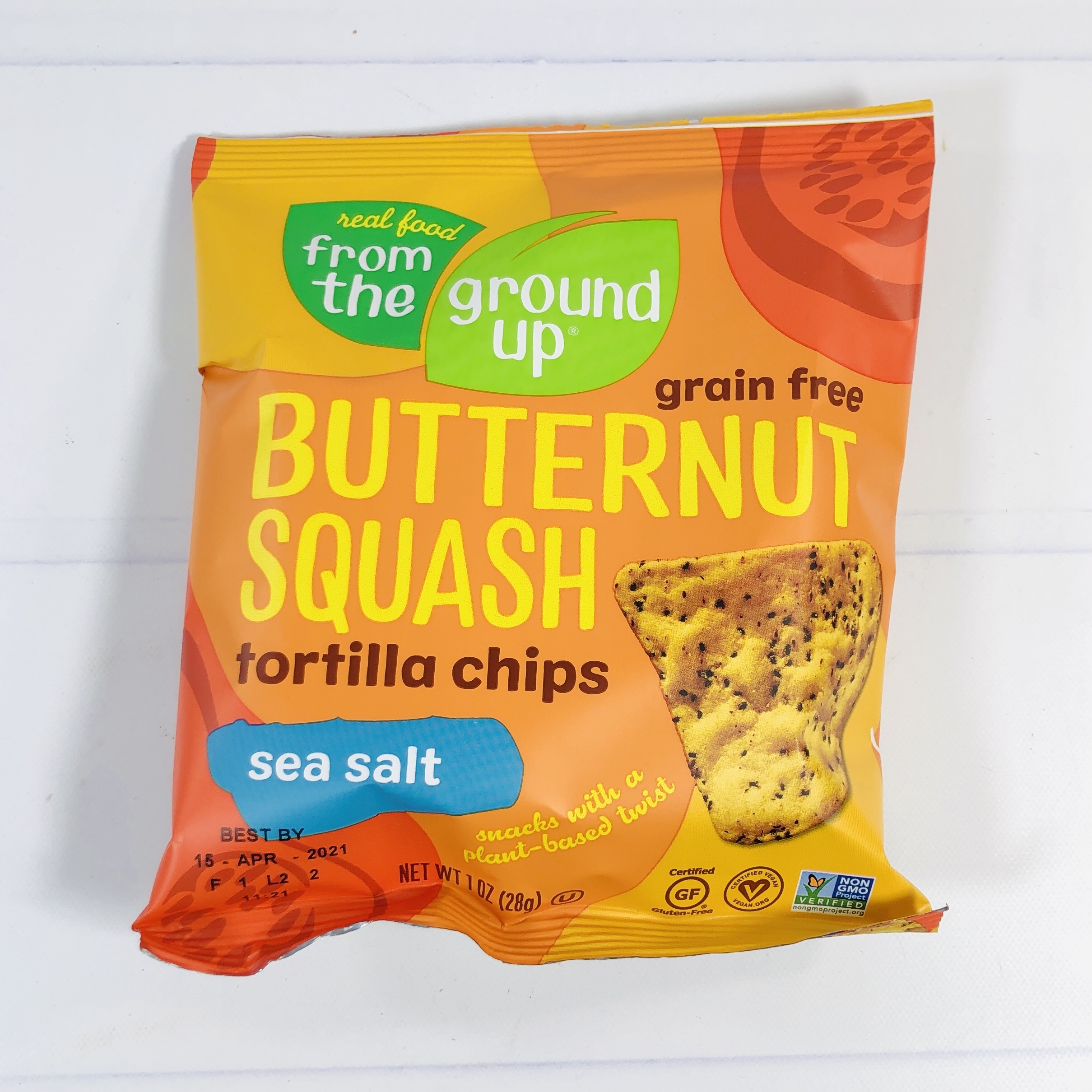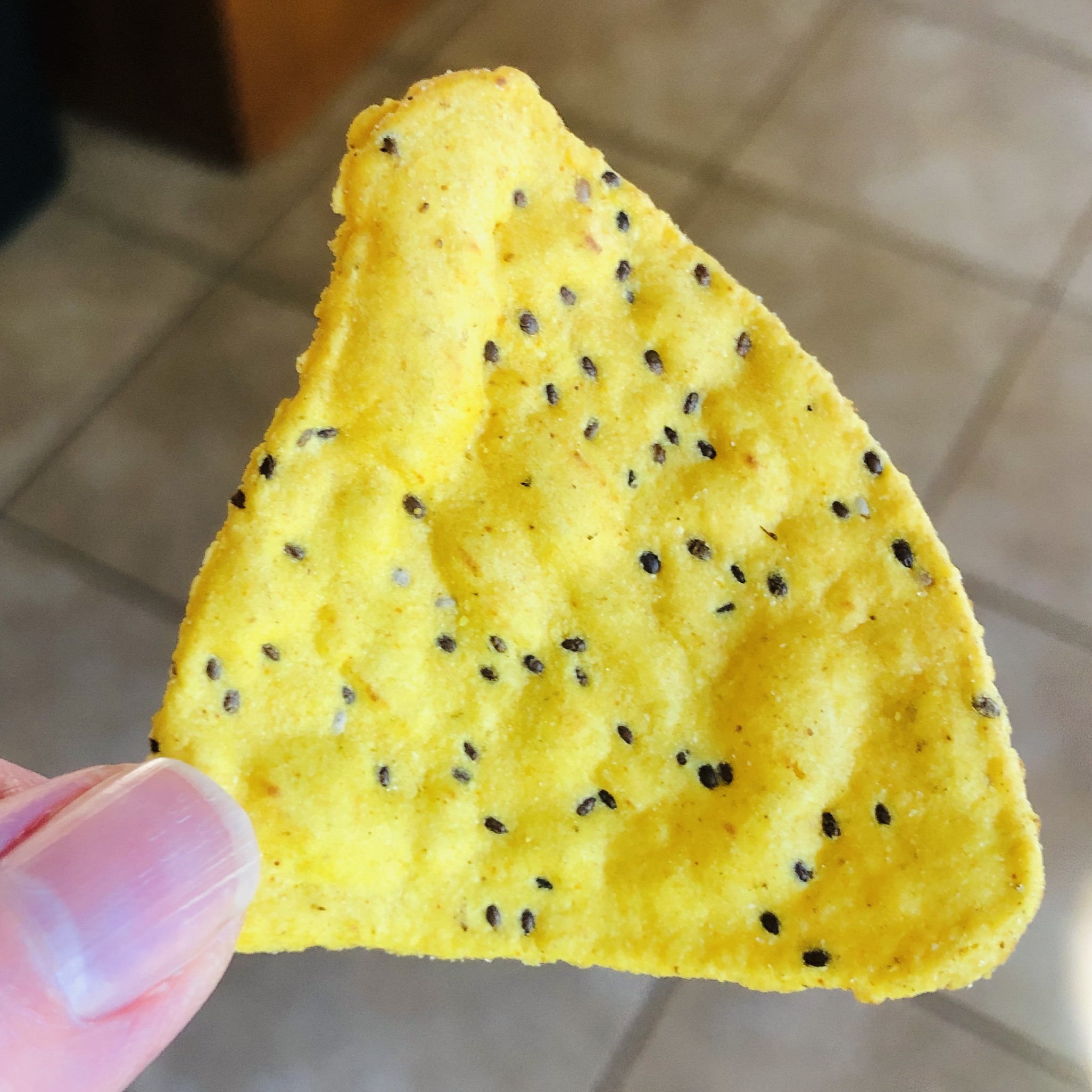 From The Ground Up Butternut Squash Tortilla Chips I love these interesting takes on tortilla chips. This one doesn't have any corn inside, but its base is cassava flour and there is butternut squash and chia seeds. I thought the texture and saltiness was perfect, and the taste reminds me of sweet potato chips!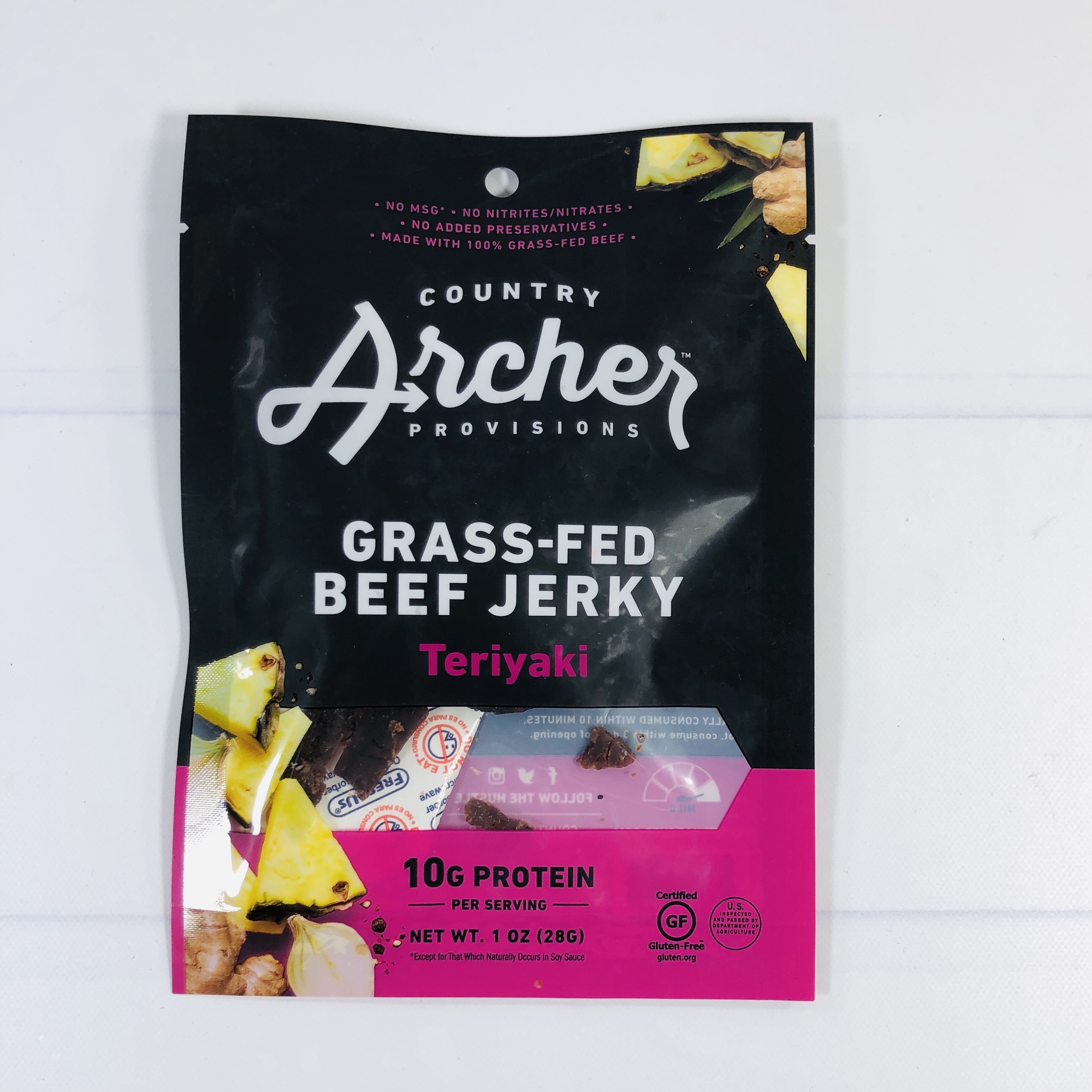 Country Archer Provisions Grass-Fed Beef Jerky Teriyaki I am never going to be someone who says "yay, jerky!" but this one isn't too bad. It was chewable and I liked the sweet and umami flavor, it reminded me of beef bulgogi.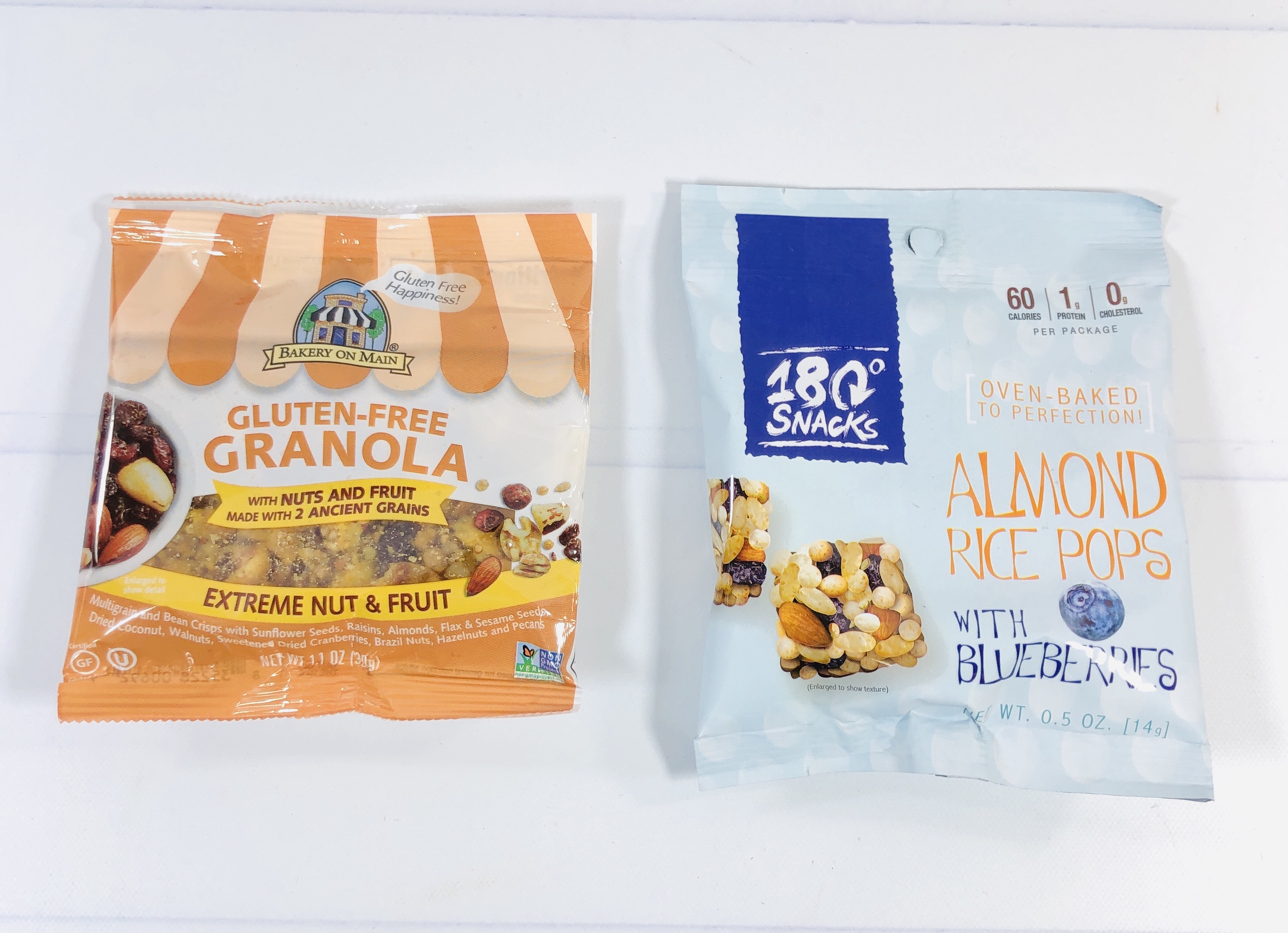 Bakery On Main Gluten-Free Granola Extreme Nut & Fruit I'll never think of this as a true granola, but more like a combo of granola and flaky cereal. I picked out the dried fruits because they were hard to chew but I liked the buttery caramel flavor, so sweet and tasty!
180degree Snacks Almond Rice Pops With Blueberries It is possible that this has come in every single box lately, I feel like it's on repeat. It has crispy rice clusters that are embedded with almond and dried blueberry pieces that taste like blueberry candy. The berries are hard to chew sometimes but I think kids would like this.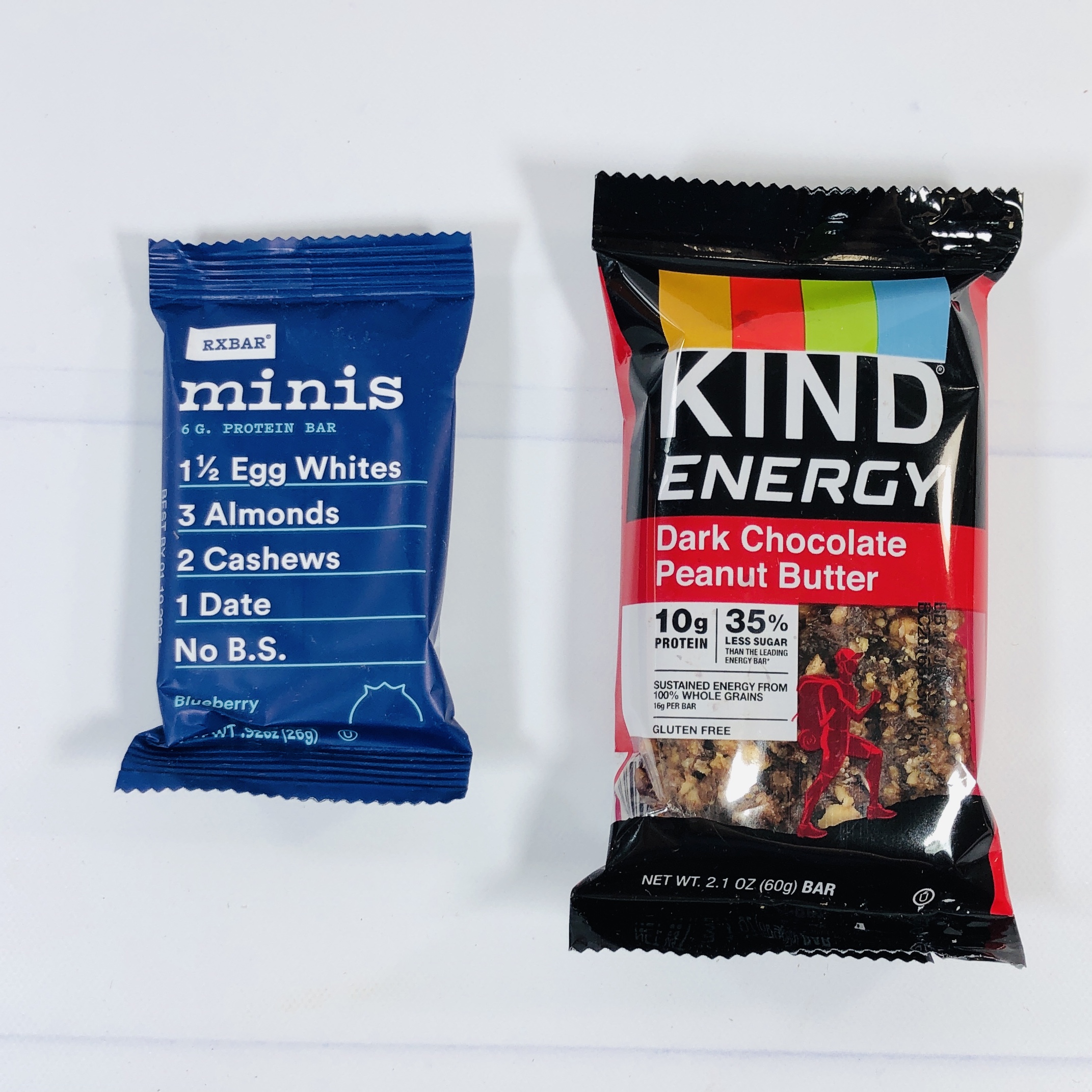 RXBar Blueberry Minis Protein Bar I love the short and simple list of ingredients for the RXBAR. It's kind of chewy and dense but gave me energy to power through my afternoon slump.
Kind Energy Dark Chocolate Peanut Butter Bar is a breakfast alternative for me. It has a blend of grains including oats, amaranth, and quinoa and when you cover it with chocolate then that makes it decadent.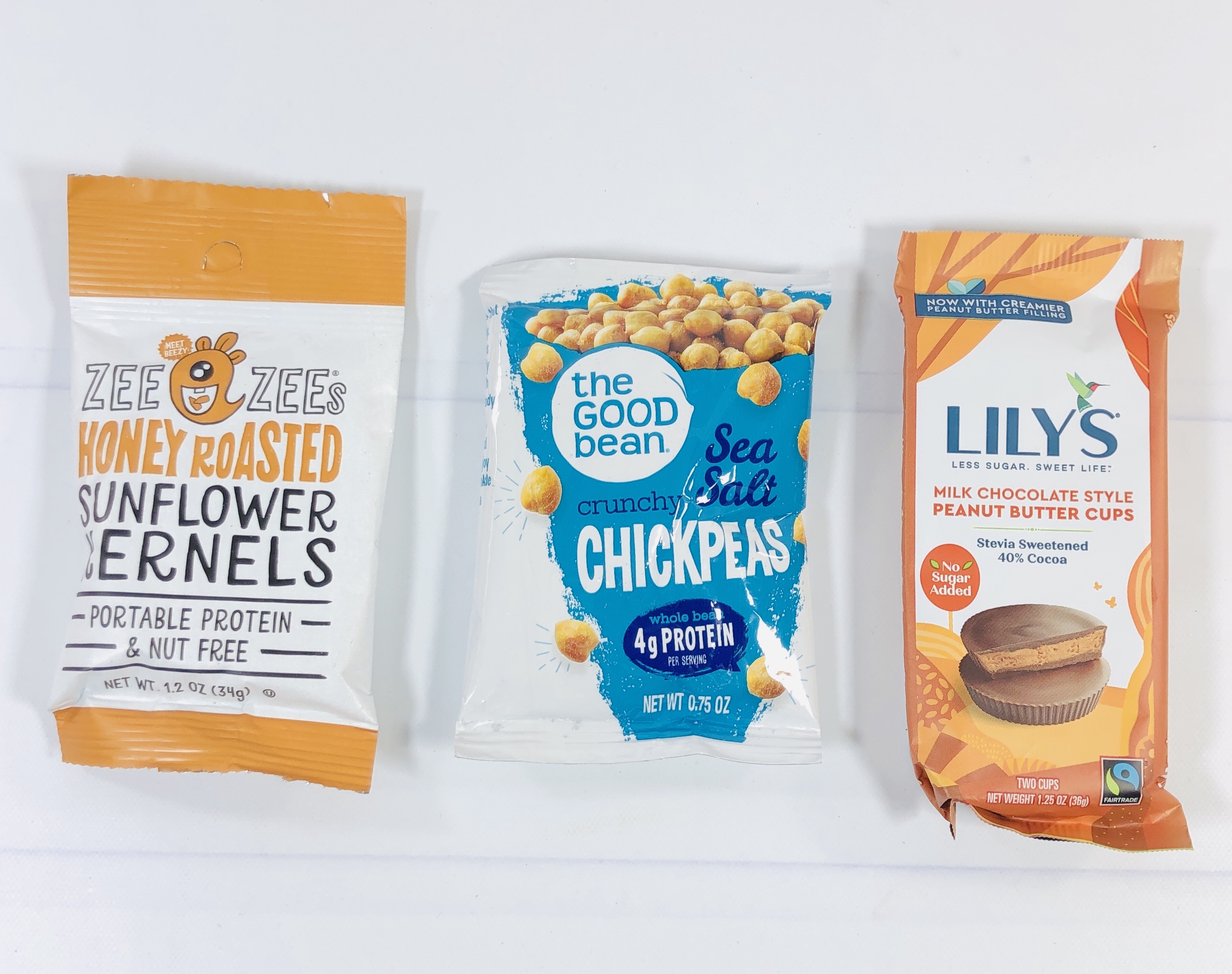 Zee Zee's Honey Roasted Sunflower Kernels I love nut and seed snacks and these are a sweet take on the traditional salted, roasted sunflower seed. Very tasty.
The Good Bean Sea Salt Crunchy Chickpeas are lightly salted roasted chickpeas and kind of remind me of roasted soybeans. They are a good source of fiber and iron.
Lily's Milk Chocolate Style Peanut Butter Cups I am not a fan of stevia but luckily that weird aftertaste is over quickly and the filling is super tasty. I would eat them again just for the filling!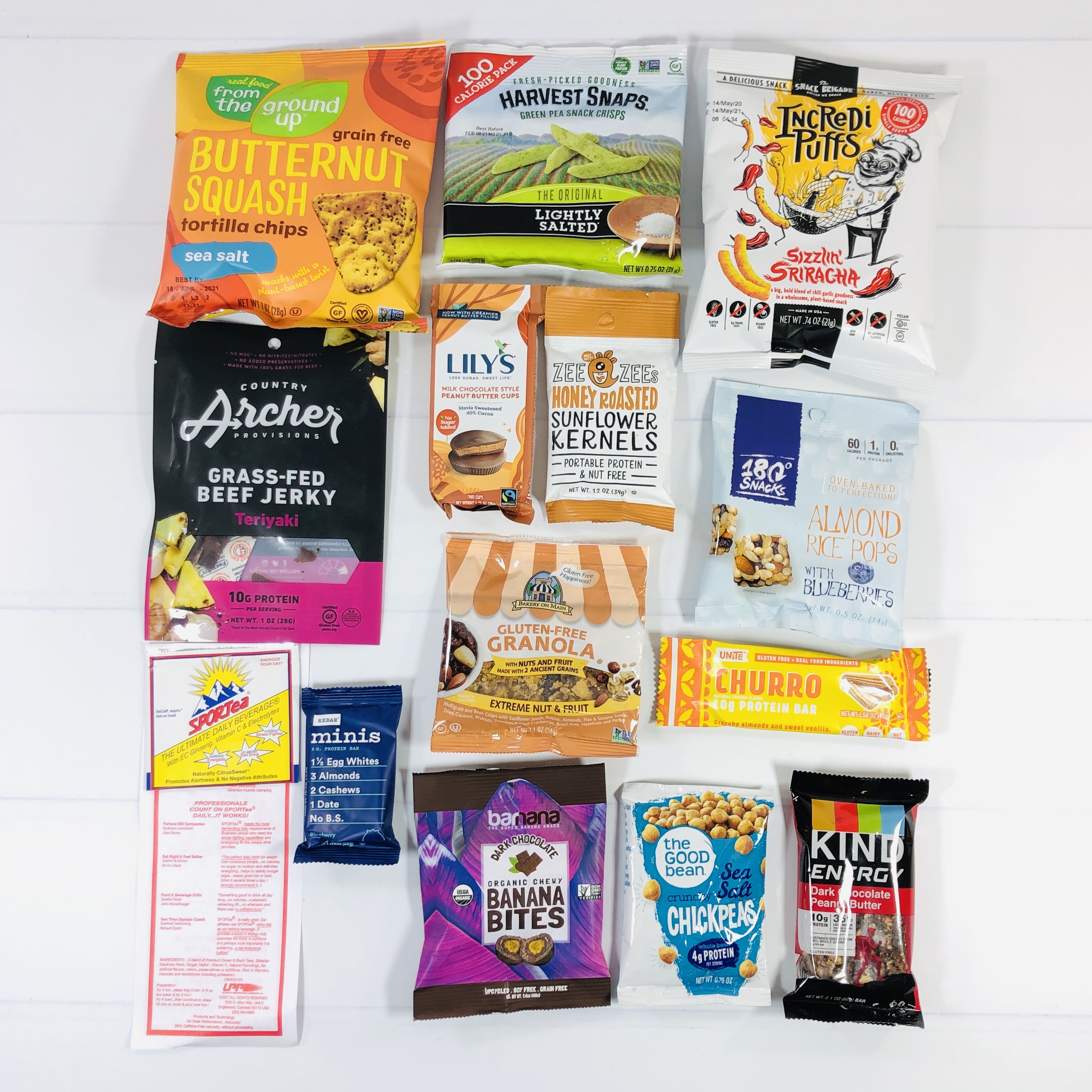 My November Love With Food had some new snacks this month and they were super yummy! My favorite was the chocolate covered Banana Bites, so good. Who knew butternut squash would taste so yummy in a chip? I even loved the stevia-sweetened peanut butter cups! A few of the snacks show up often but that's ok with me, because they are tasty too. I appreciate having so many different types of snacks to choose from throughout the month, and they are all perfect for carrying in my bag for a quick bite on the go.
What's your favorite snack from the Love With Food Deluxe Box this month?
Visit Love with Food Deluxe Box to subscribe or find out more!