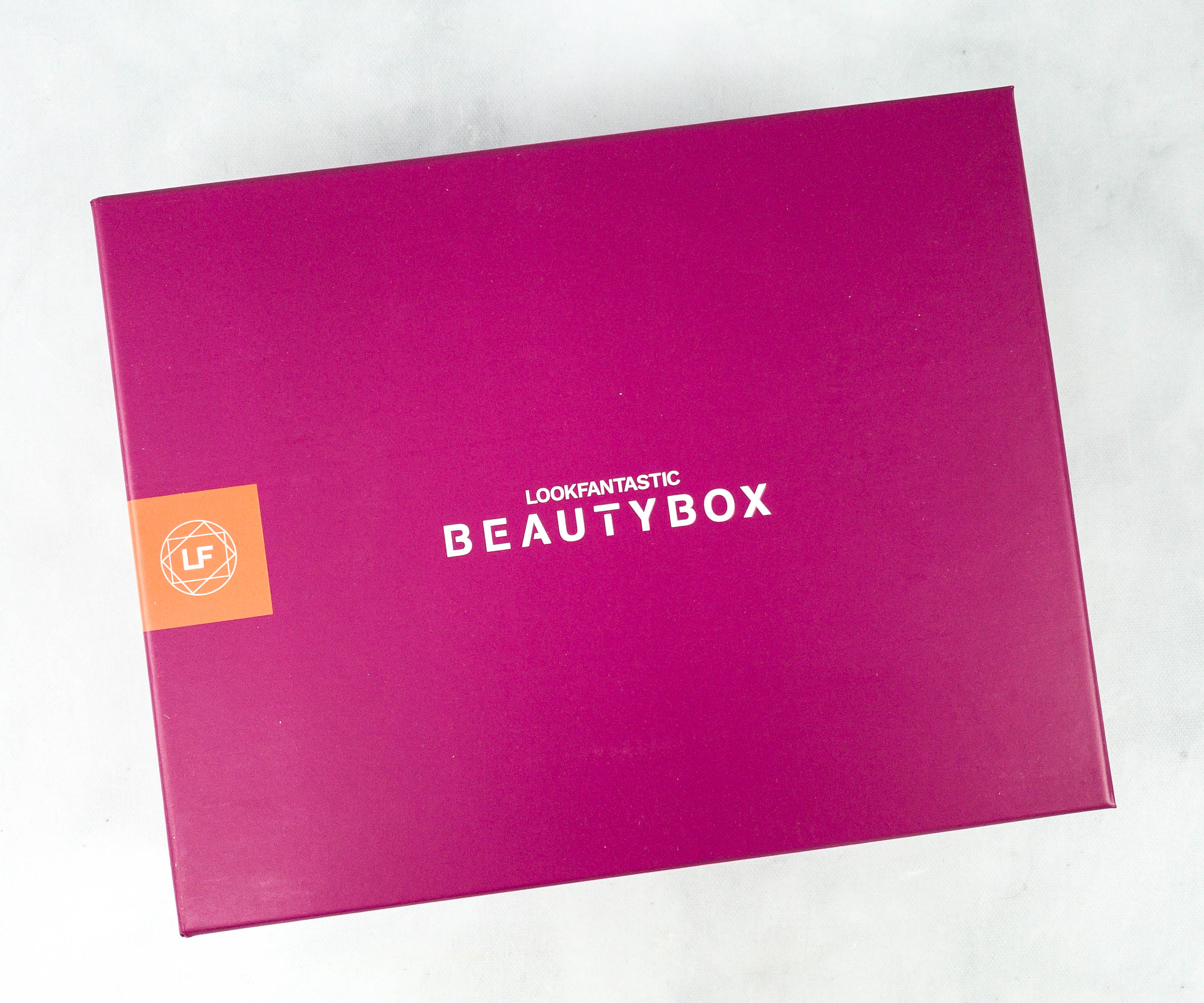 lookfantastic Beauty Box is a monthly beauty subscription from the UK. This box is currently $22 per month, but goes down to $16 per month on an annual plan and ships free to the US and Canada! In every box, you'll get a hand-picked selection of must-have beauty fixes, which are wrapped in a beautifully presented box and delivered straight to your door. It will always include a minimum of six products and the latest issue of Elle UK!
The items came in a magenta box!
This is The Firecracker Edition!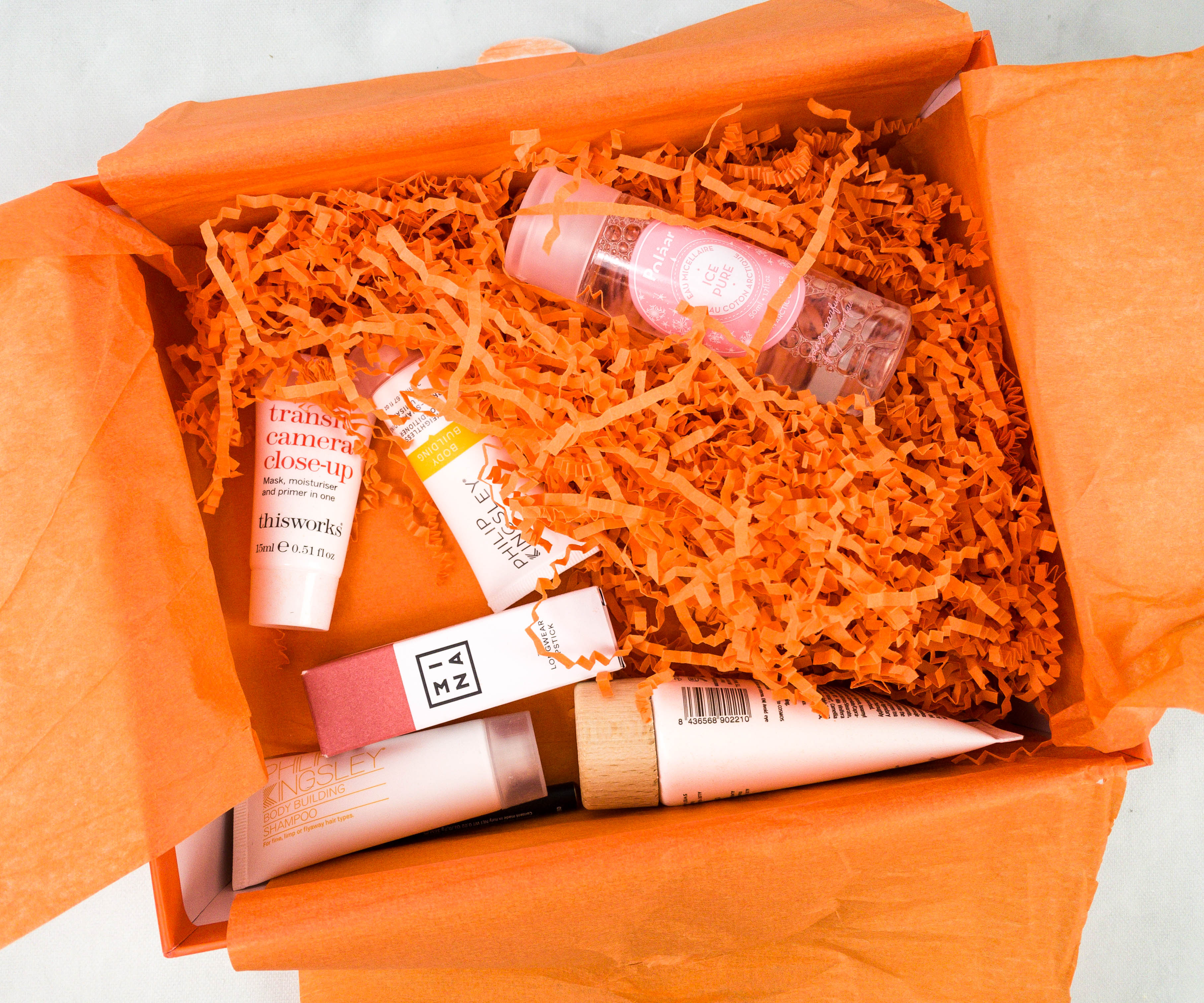 The items were wrapped in orange tissue paper and cushioned with orange squiggles.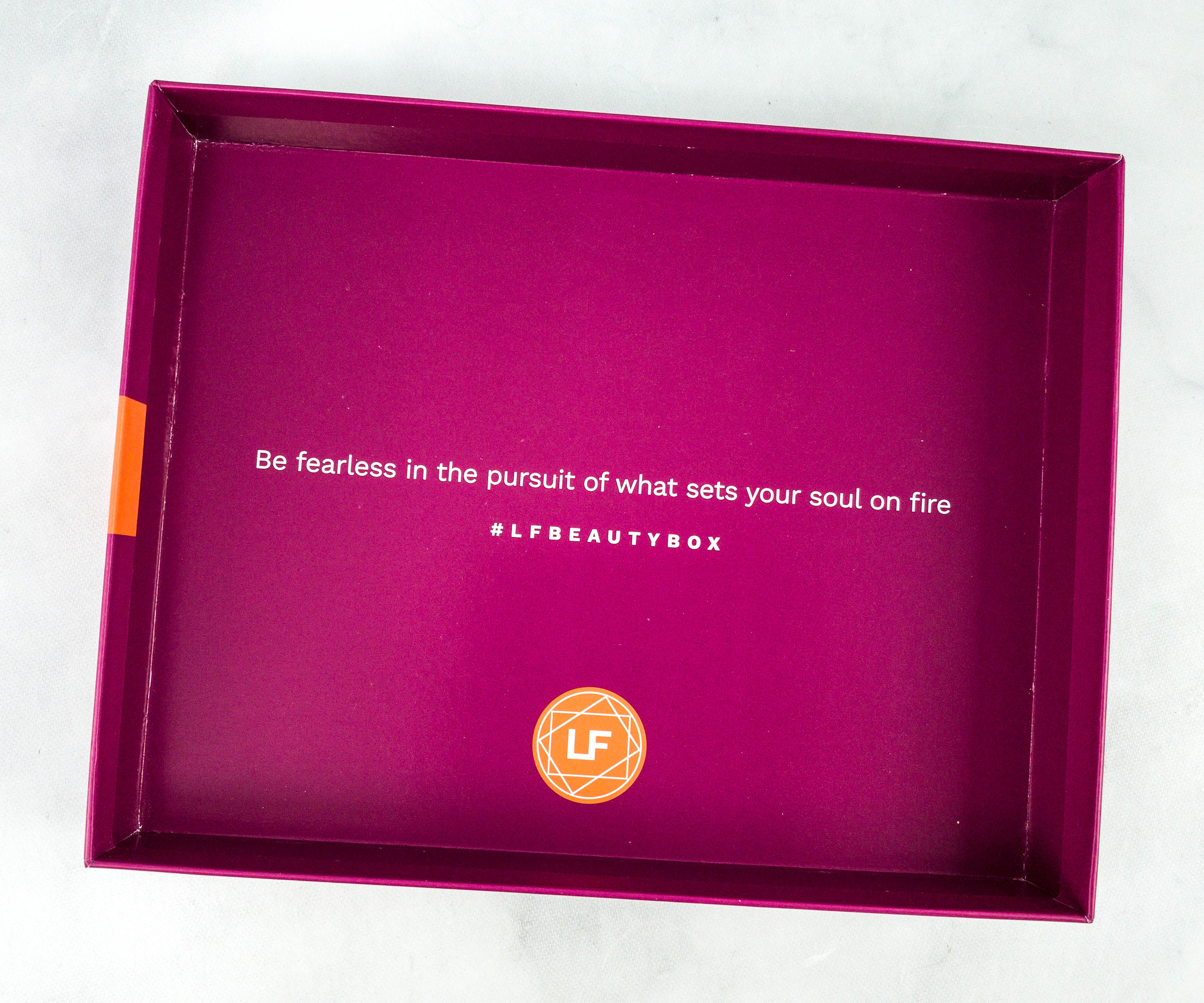 Be fearless in the pursuit of what sets your soul on fire.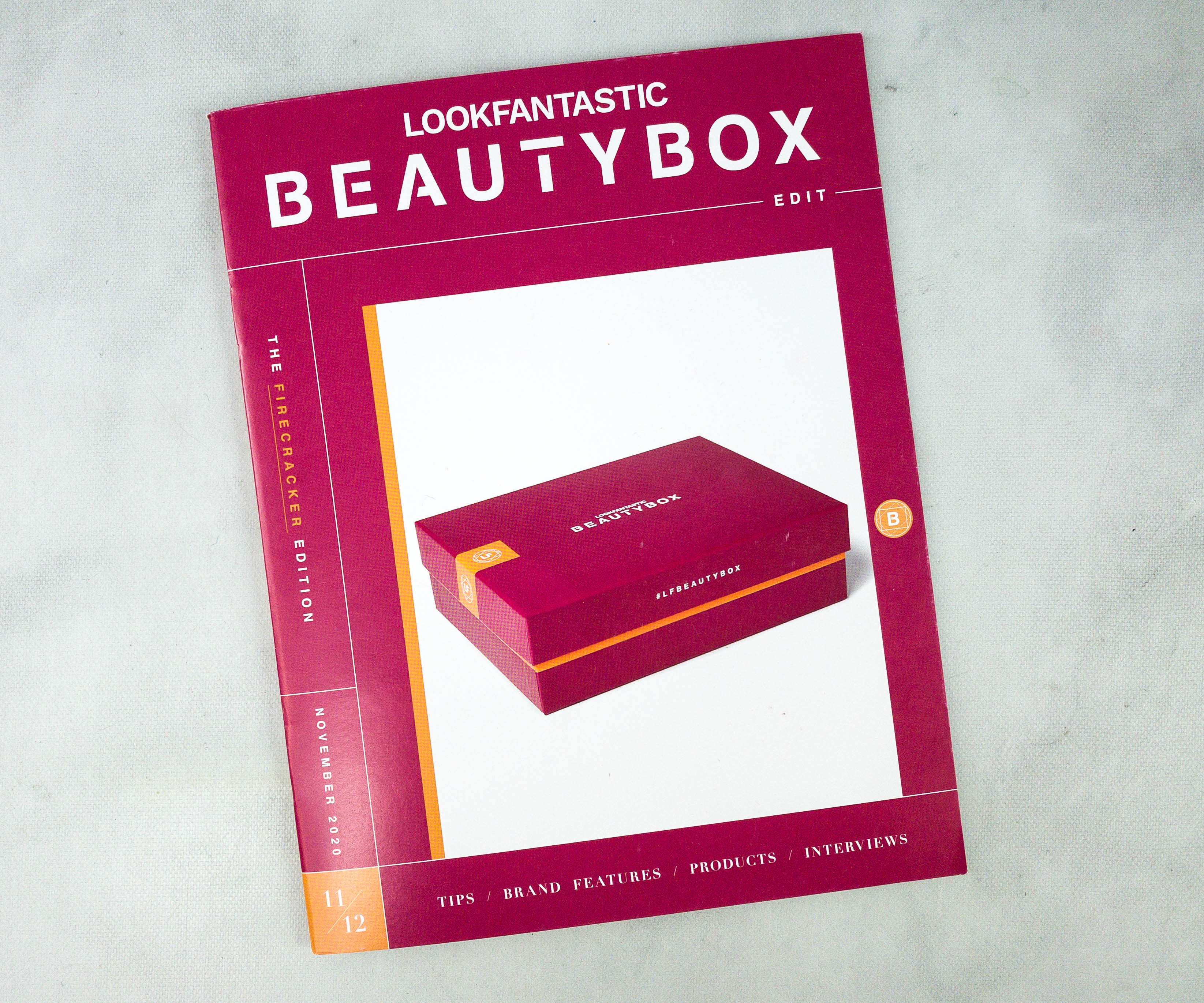 Just like every month, we received a magazine full of product information, and all there is to know about beauty and style.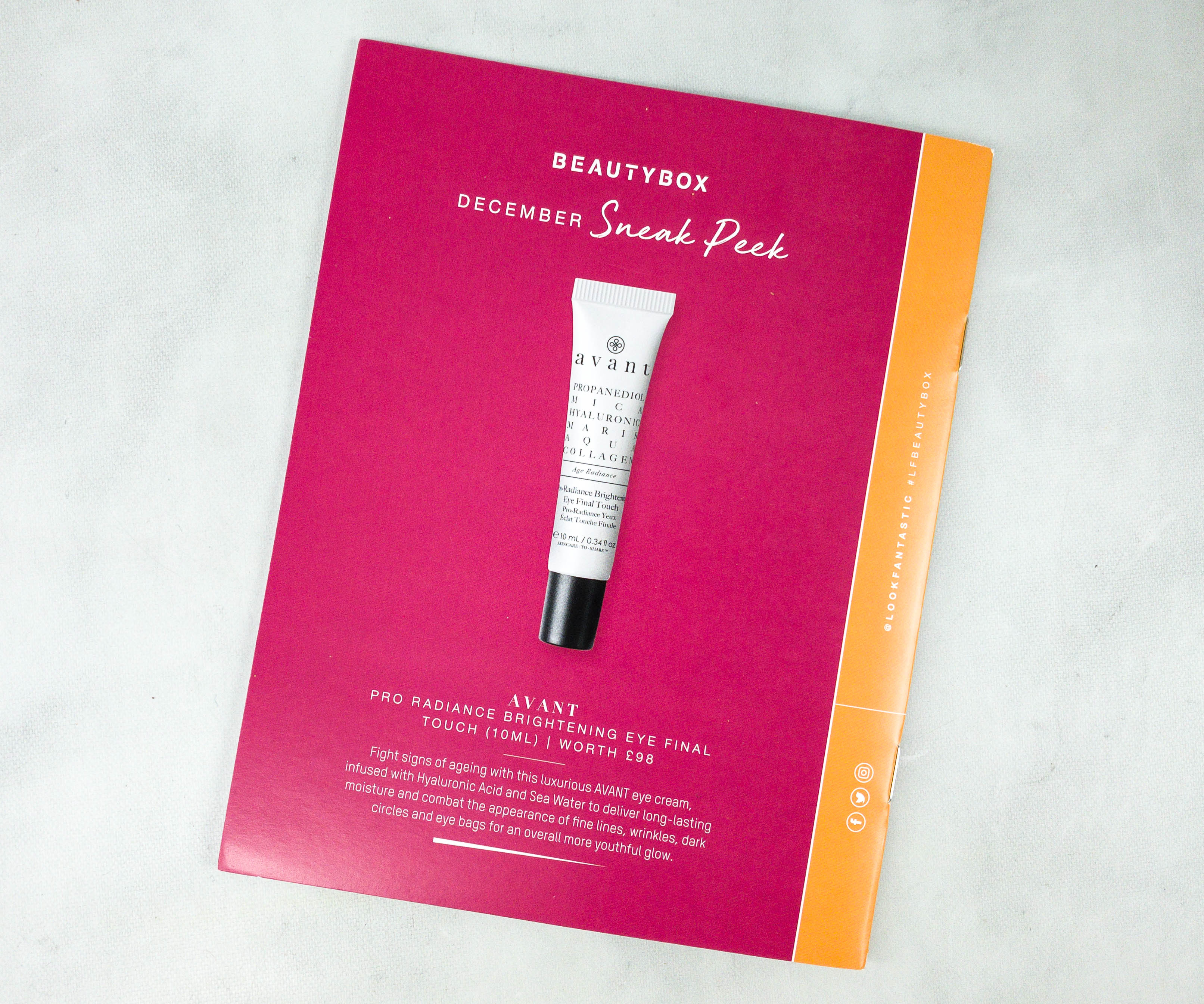 At the back is a sneak peek for the December box!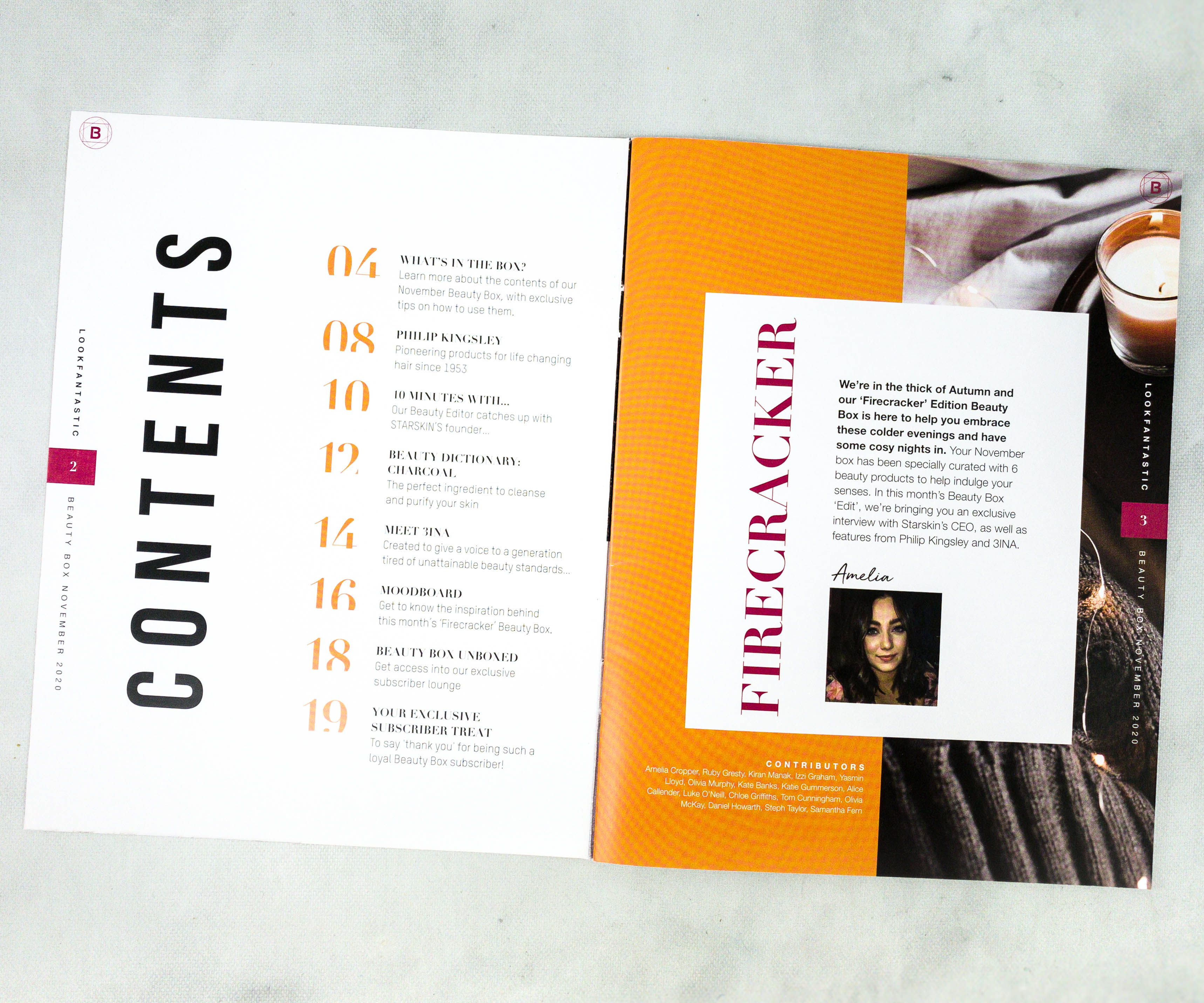 There is a table of contents so you can easily navigate to the page you're interested in.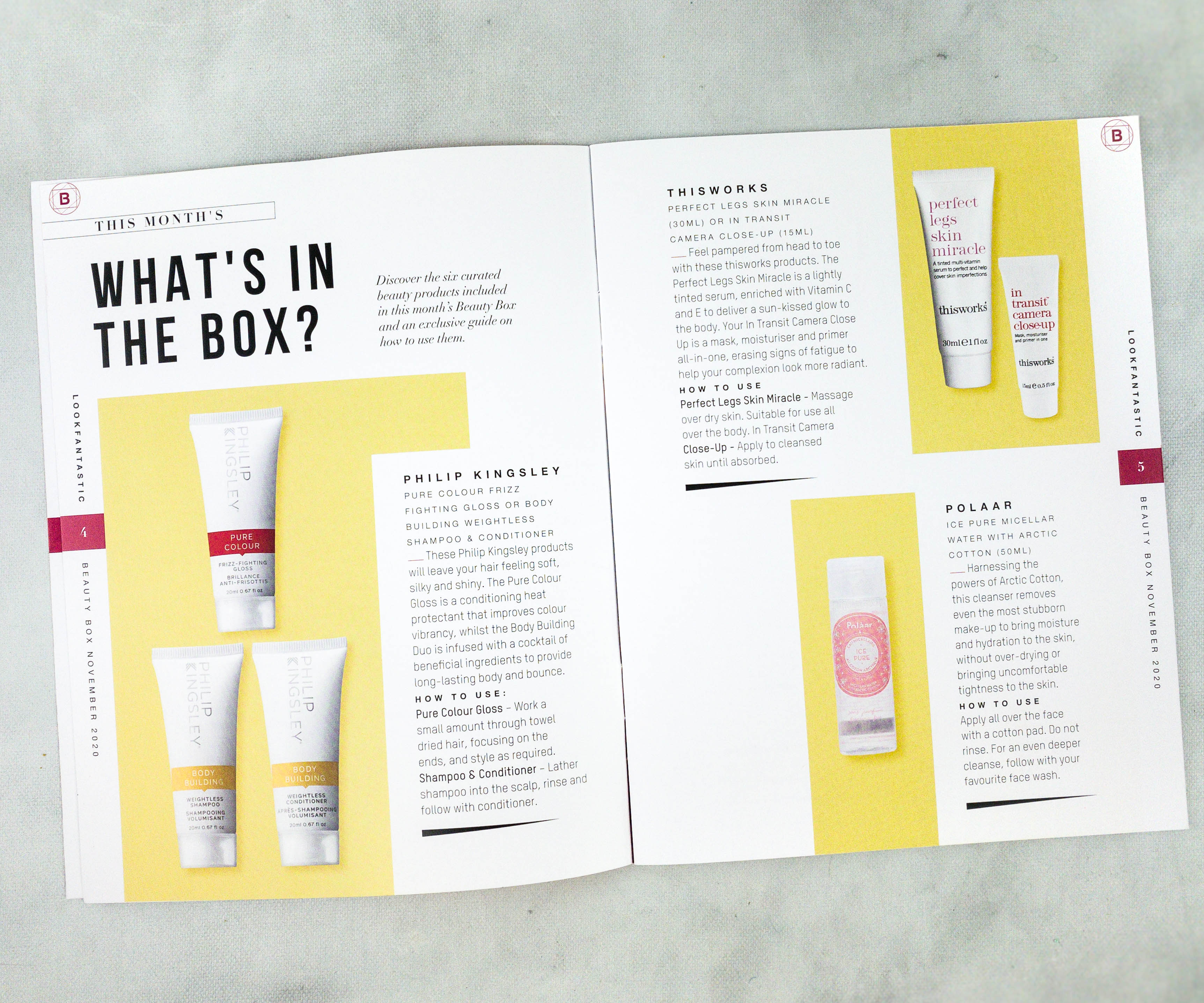 Inside, all the items in the box are listed one by one.
Each item has a picture, a description, and a short instruction on how to use it!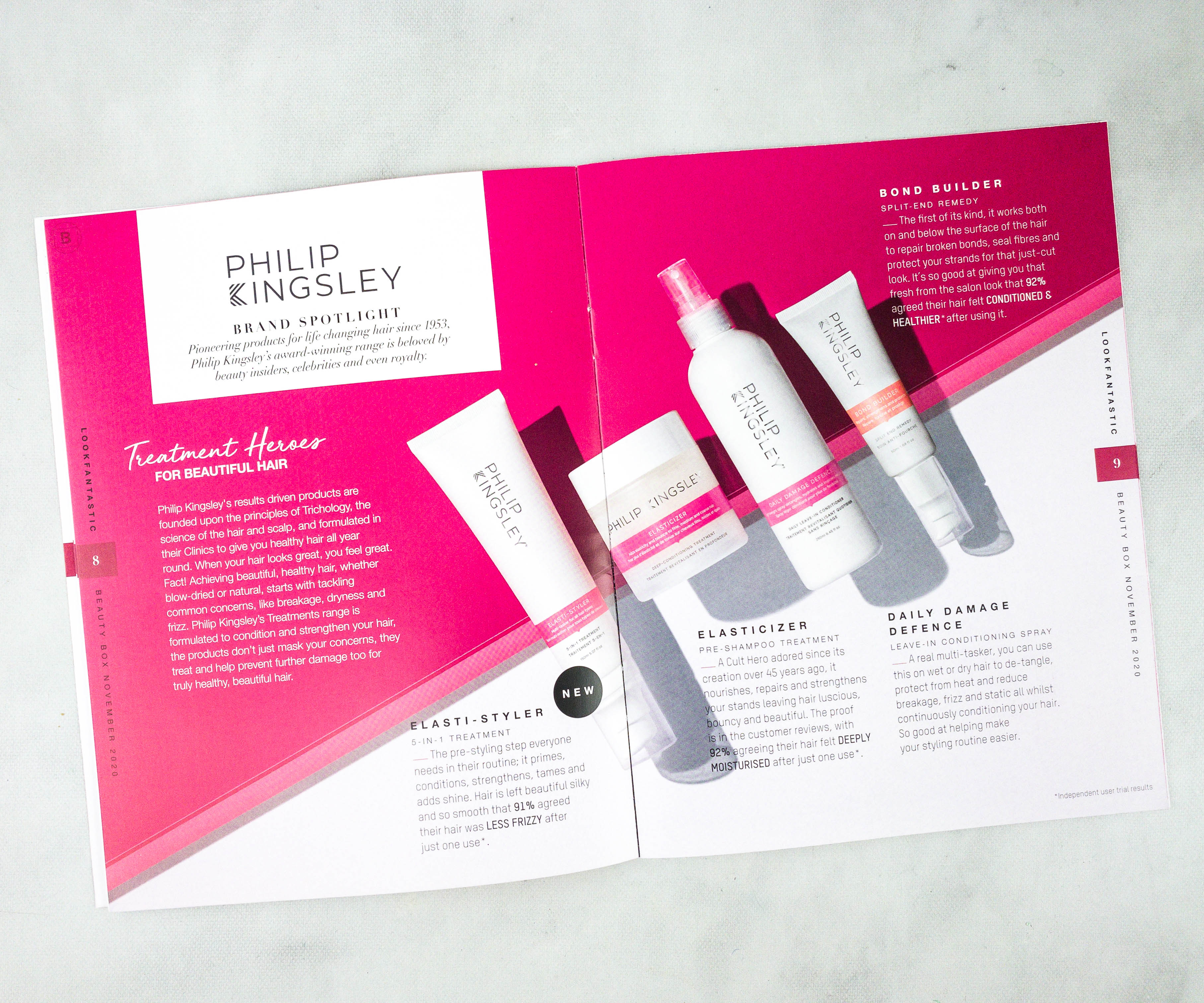 This month's brand spotlight features Philip Kingsley, featuring a new range of their products.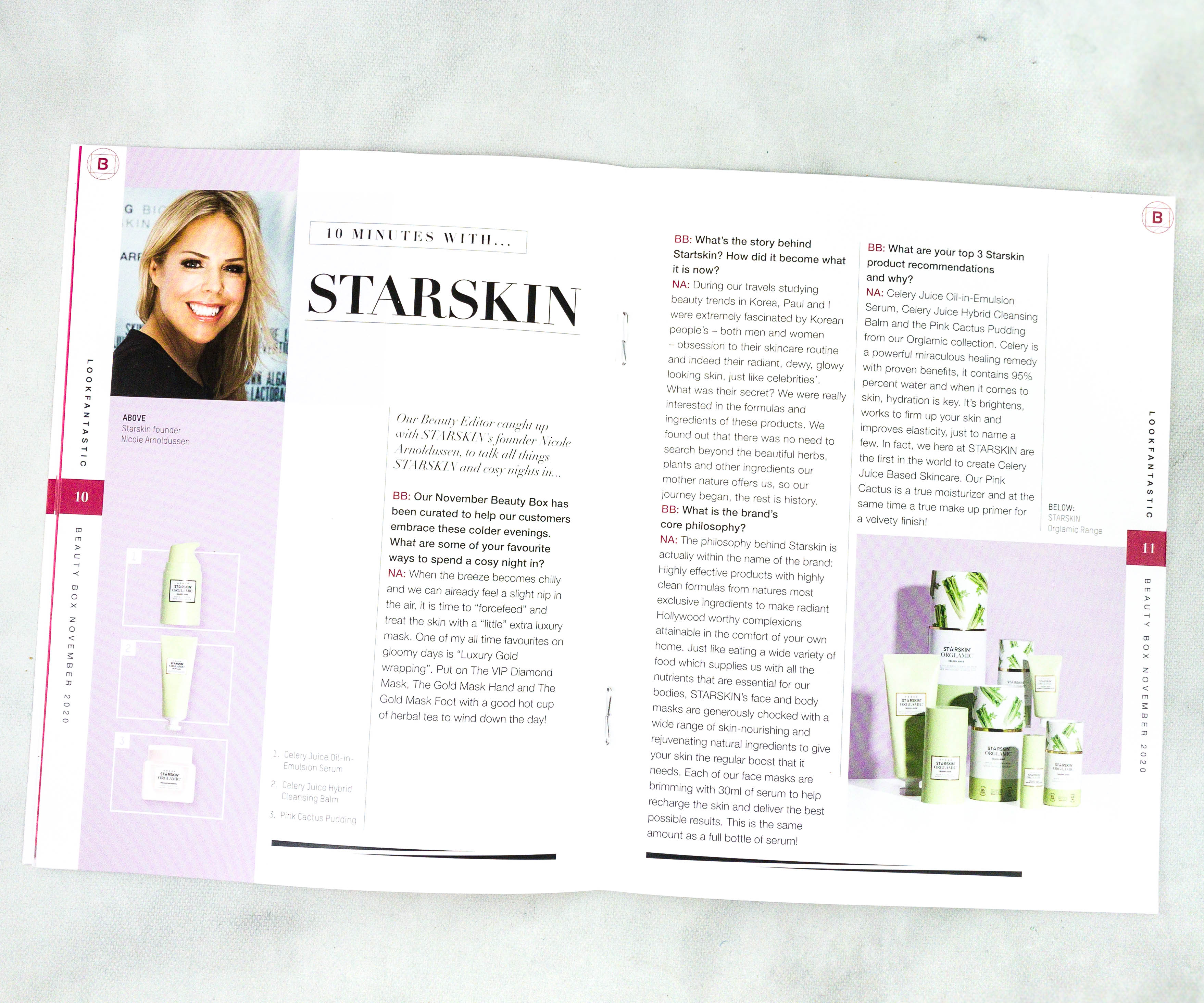 Also included in the booklet is an interview with STARSKIN founder Nicole Arnoldussen.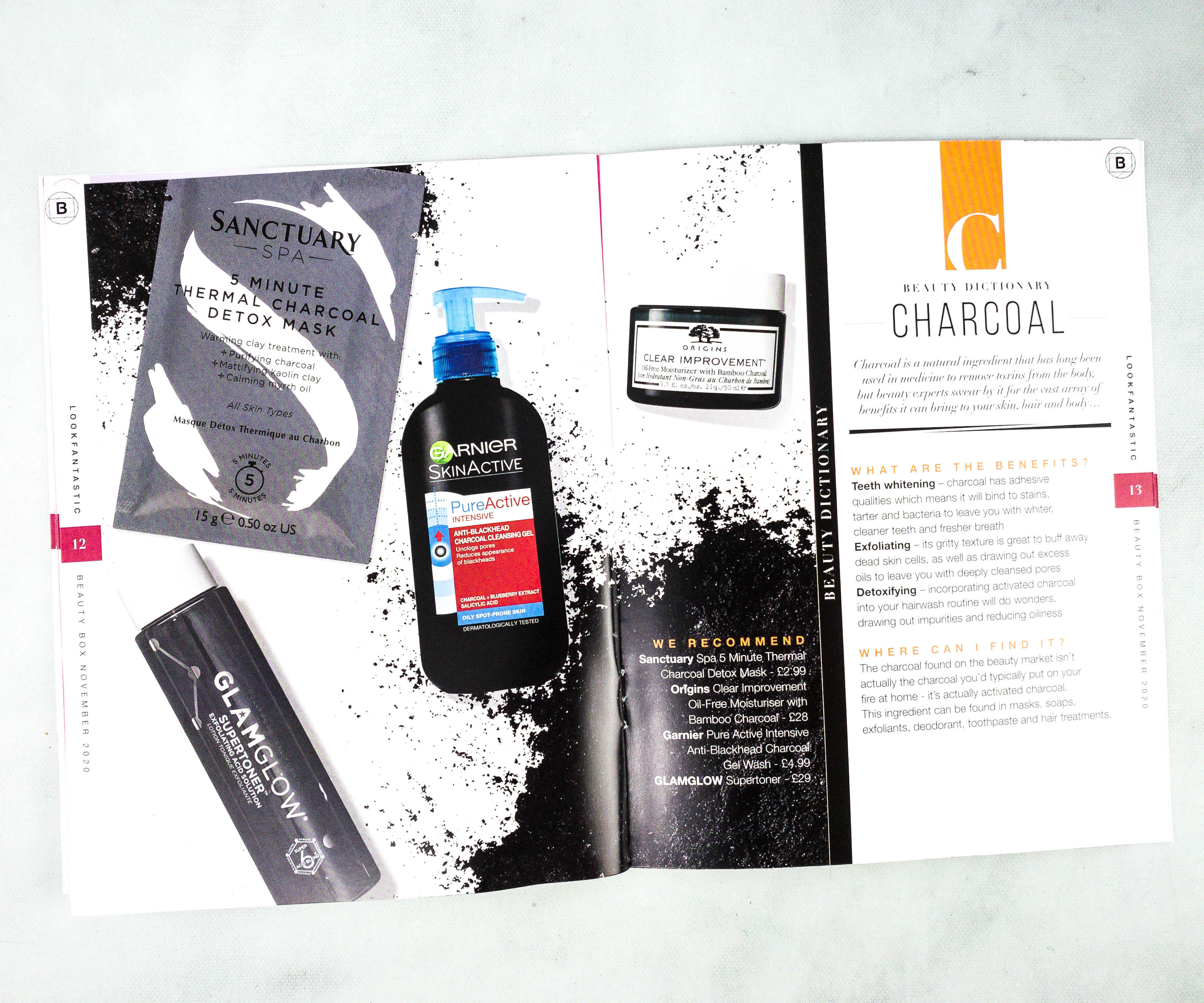 This month's featured ingredient in the Beauty Dictionary is Charcoal. It's said to be great for exfoliating and detoxifying, and even in teeth whitening.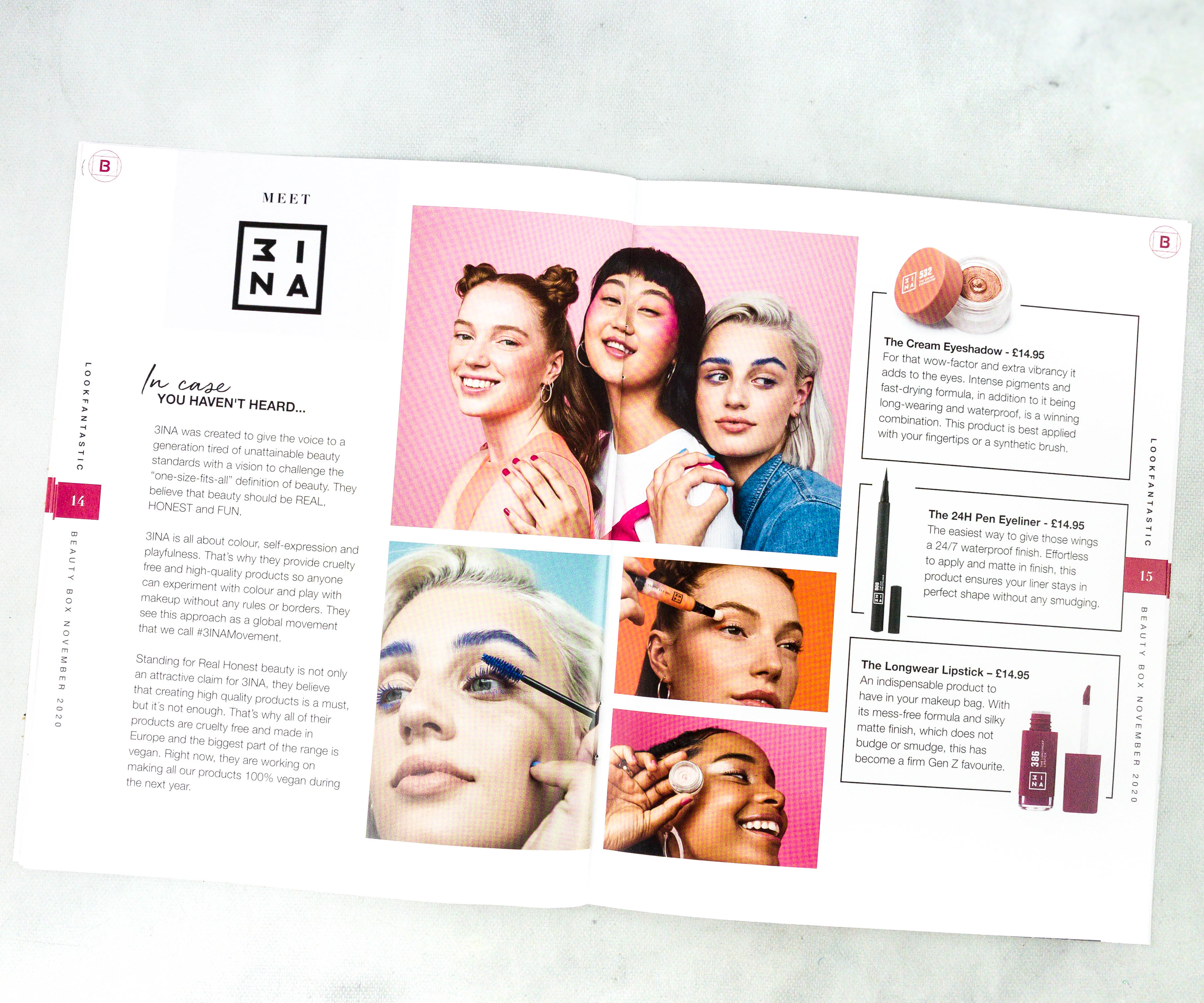 Another feature is about 3INA and their products!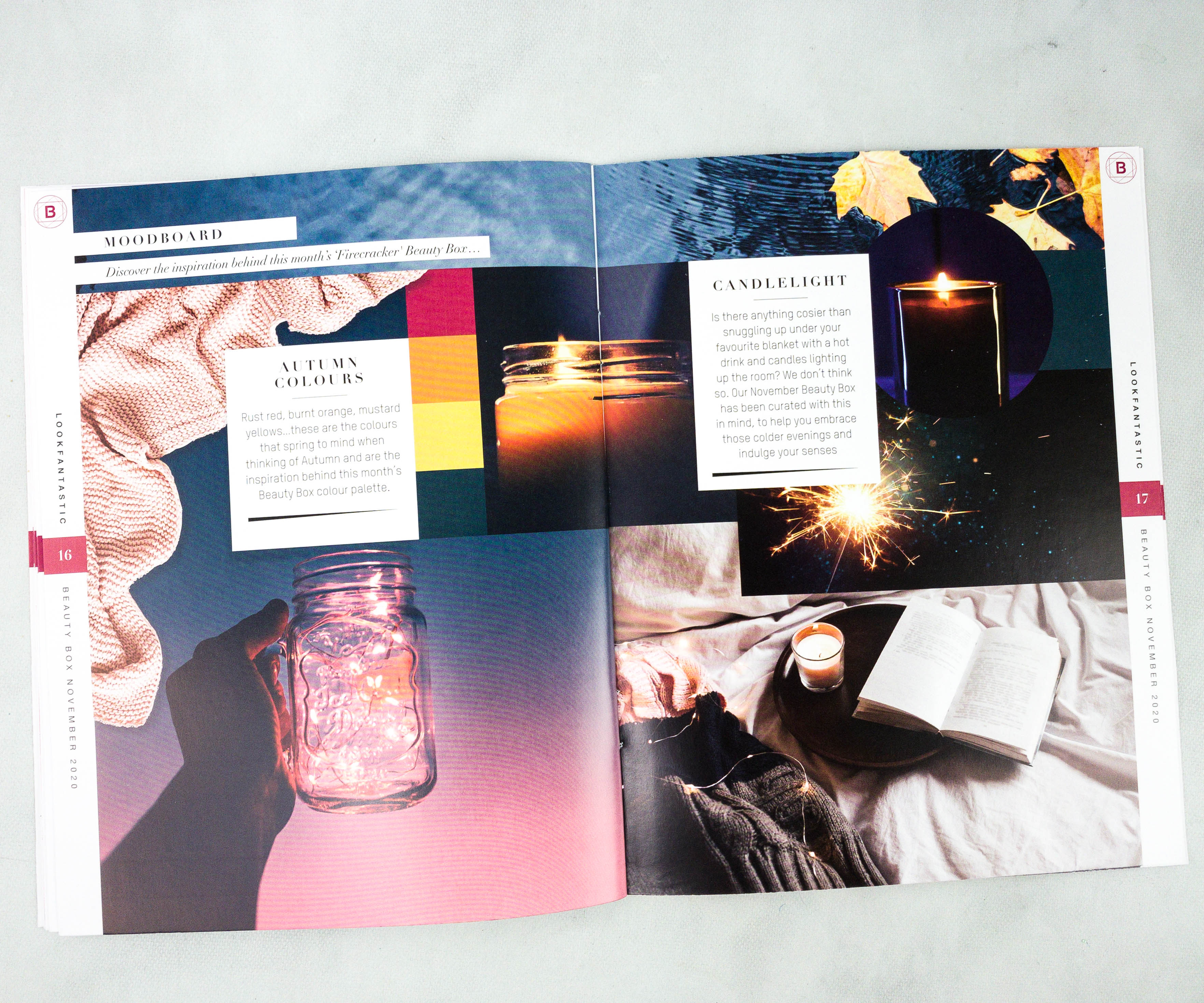 Here's this month's Mood Board, featuring autumn colors and candle light!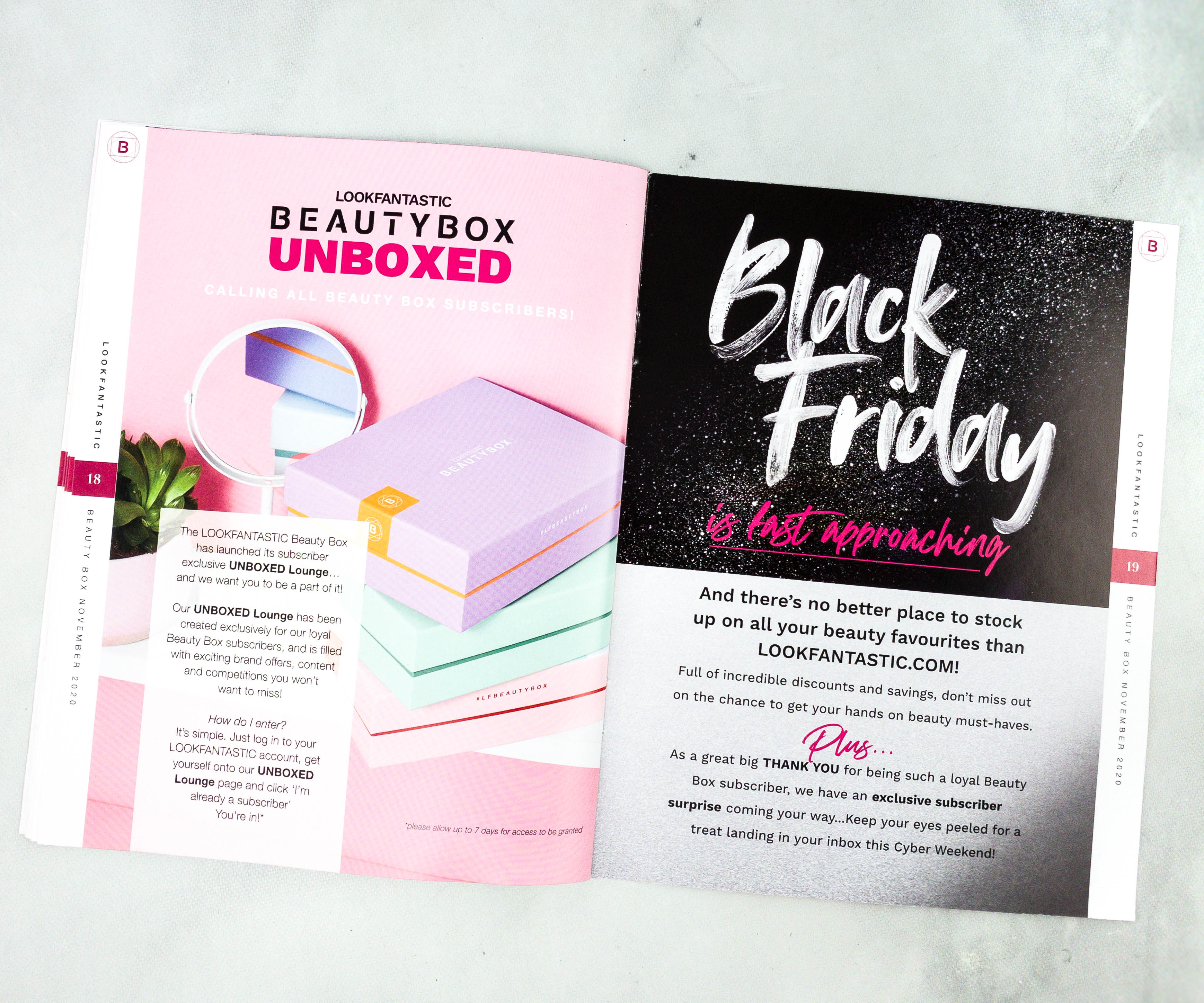 It was fun reading through this magazine! Now, I'm ready to get to the good stuff!
Everything in my box!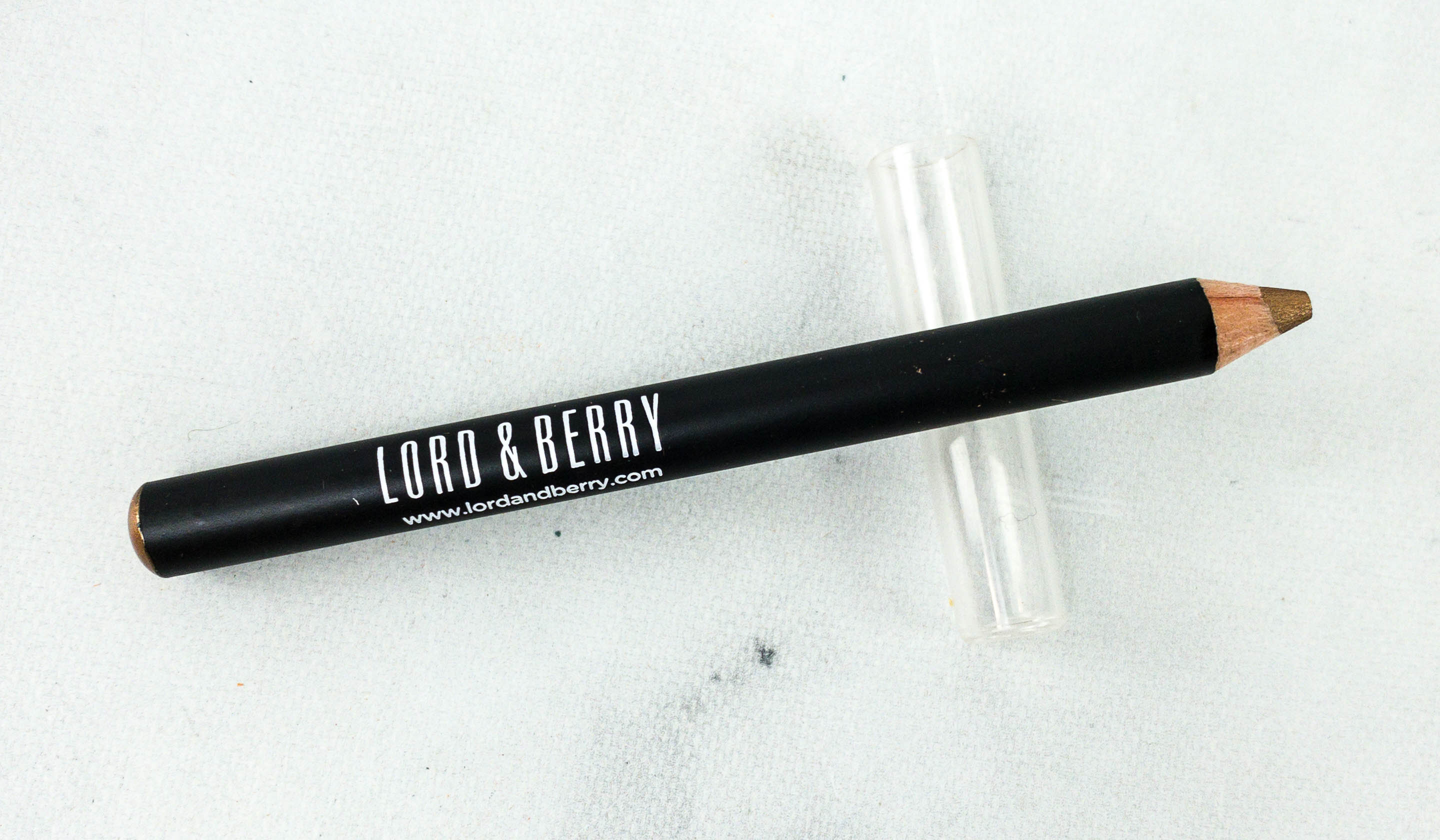 Lord & Berry Line/Shade Glam Eye Pencil ($13.25) Subscribers received this eye pencil in gold or bronze. I received the bronze one and it easily adds a touch of glam to any eye look with its intense pigments and metallic finish. I'm impressed with its color payoff and how smooth it is when applied. Another thing I like about it is its fine tip which creates precise strokes!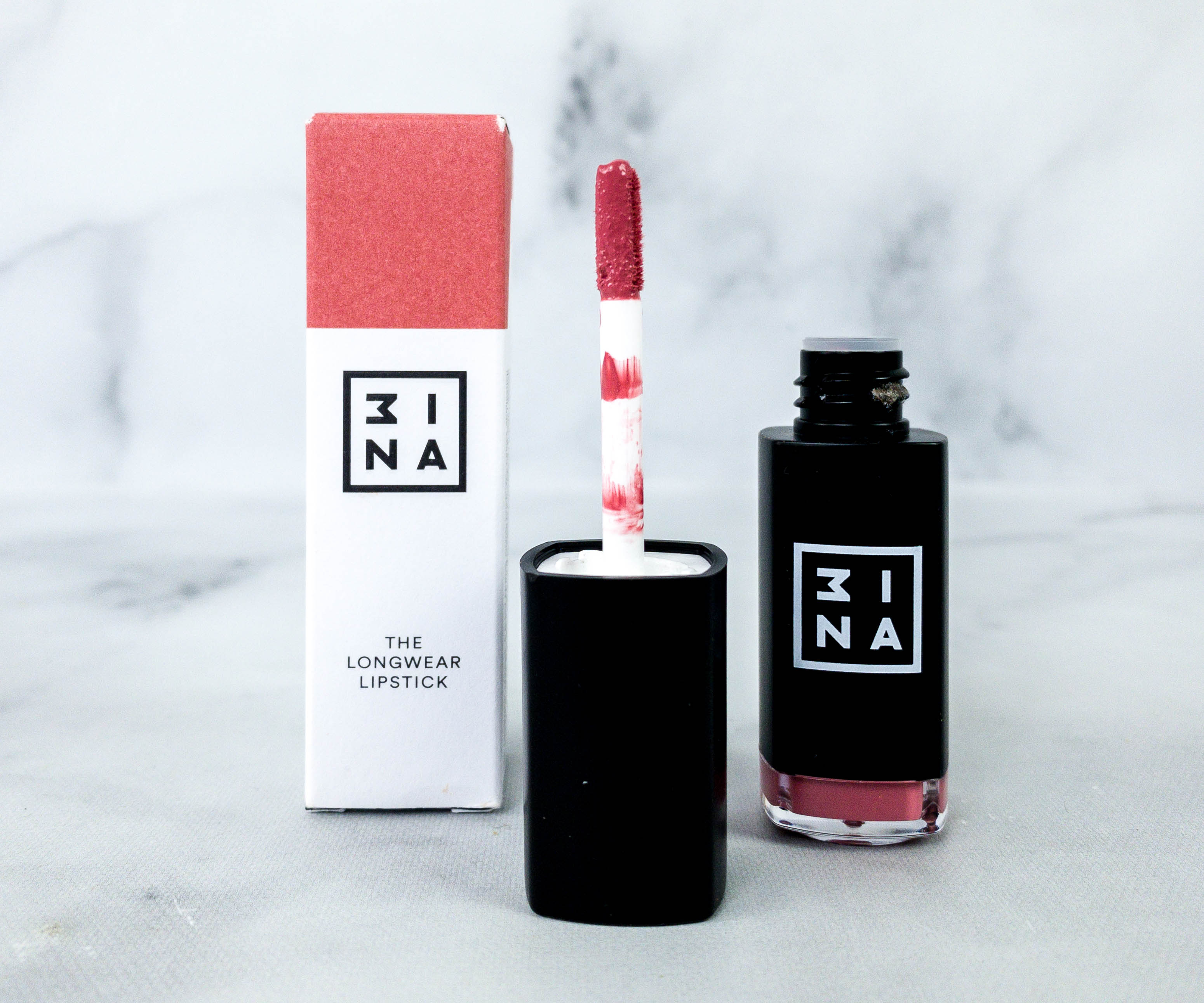 3INA The Longwear Lipstick ($10.60) When it comes to longevity, this lipstick doesn't disappoint! Infused with beeswax, it has a smooth and blendable formula that applies easily and stays for a long time without drying the lips. It's paraben-free and cruelty-free as well. Subscribers will get it in one of 3 shades: 502, 505, or 508. I received it 505 which is a nude pink!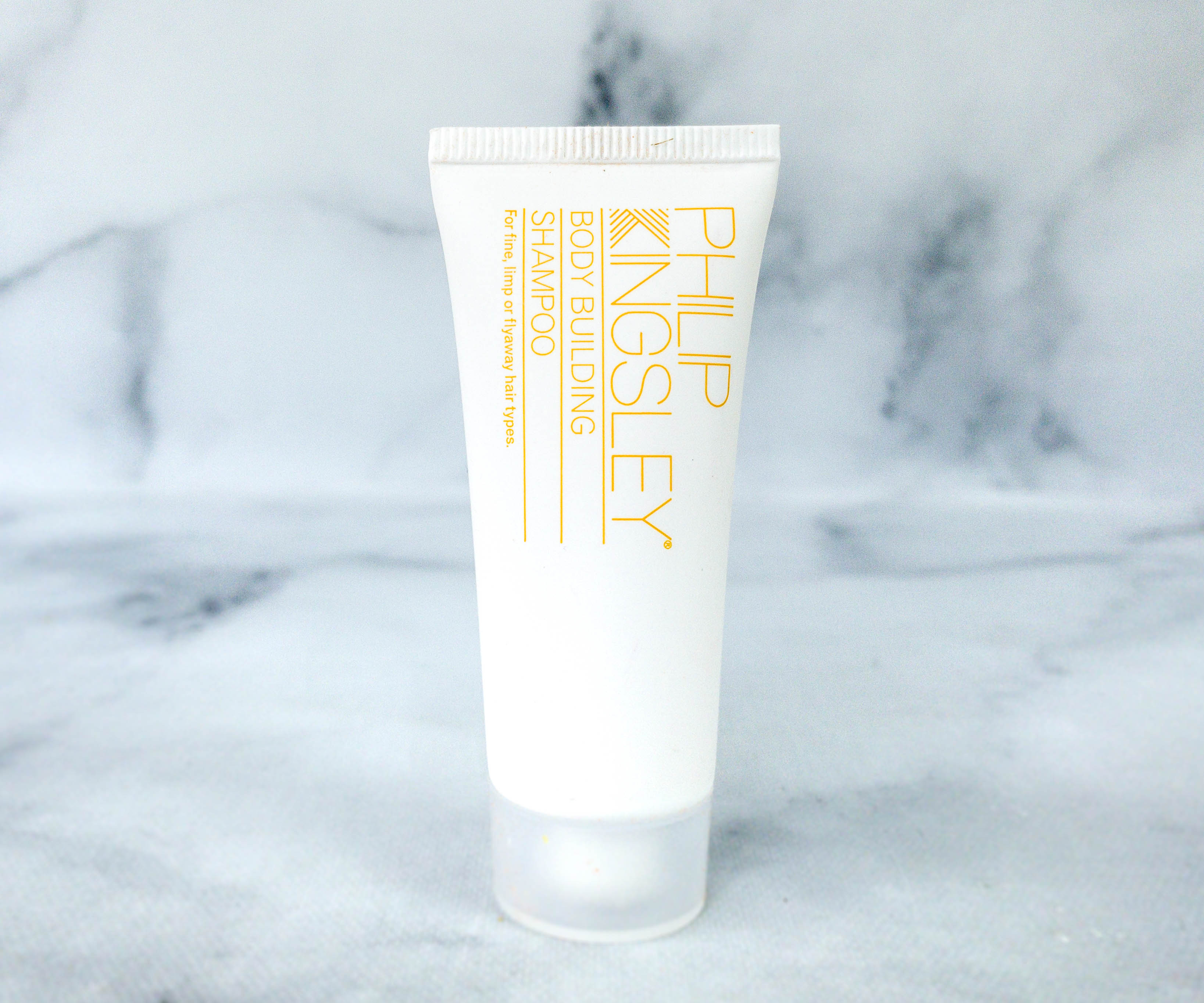 Philip Kingsley Body Building Shampoo ($3.73) Subscribers will receive either the Pure Colour Frizz Fighting Gloss or the Body Building Weightless Shampoo and Conditioner. I received the latter! The volumizing shampoo contains copolymers that help keep flyaways and static hairs at bay. Another important ingredient is the natural cellulose that plumps and thickens each strand. It's exactly what I need for my fine hair! Plus, it lathers well and it also leaves my hair with a nice smell!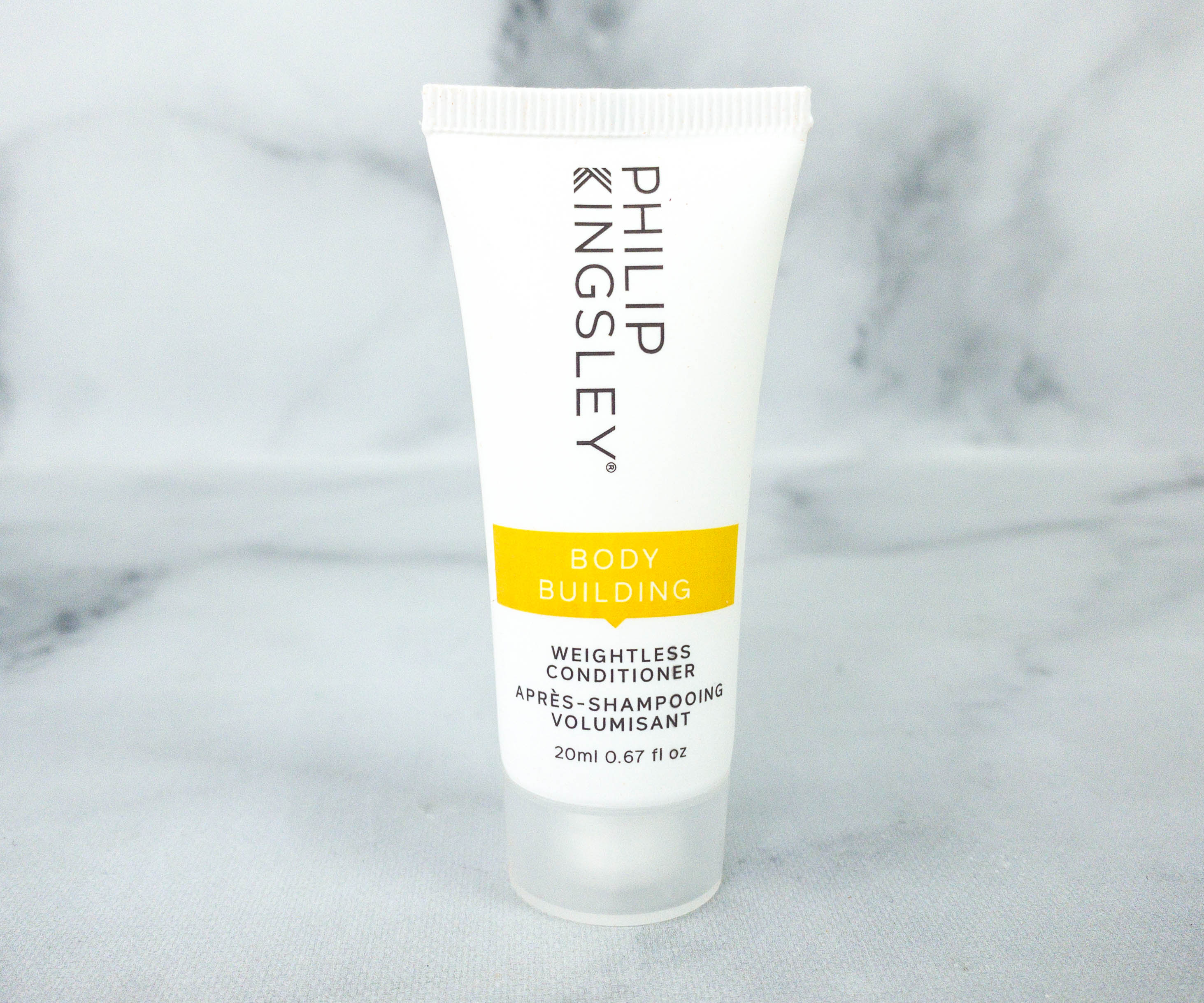 Philip Kingsley Weightless Conditioner ($4.27) To pair with the bodybuilding shampoo is conditioner! The formula is lightweight, but it also helps in giving fine hair the volume it needs. Ingredients include wheat protein that helps strengthen and improve the look of hair strands, plus behentrimonium chloride and silicone which keeps the hair shiny! To use, just massage it from the mid-length of your hair until the ends.
Naobay Detox Oxygen Light Cream ($19.34) Now, we're onto skincare! This light emulsion is made to deliver hydration to the skin without making it oily. It contains a blend of green tea, raspberry, and aloe vera, which all work together to hydrate, smoothen, and soften the skin. This is ideally applied after cleansing, whether day or night. It easily gets absorbed by the skin if you massage it well. I had no problems wearing it under makeup either!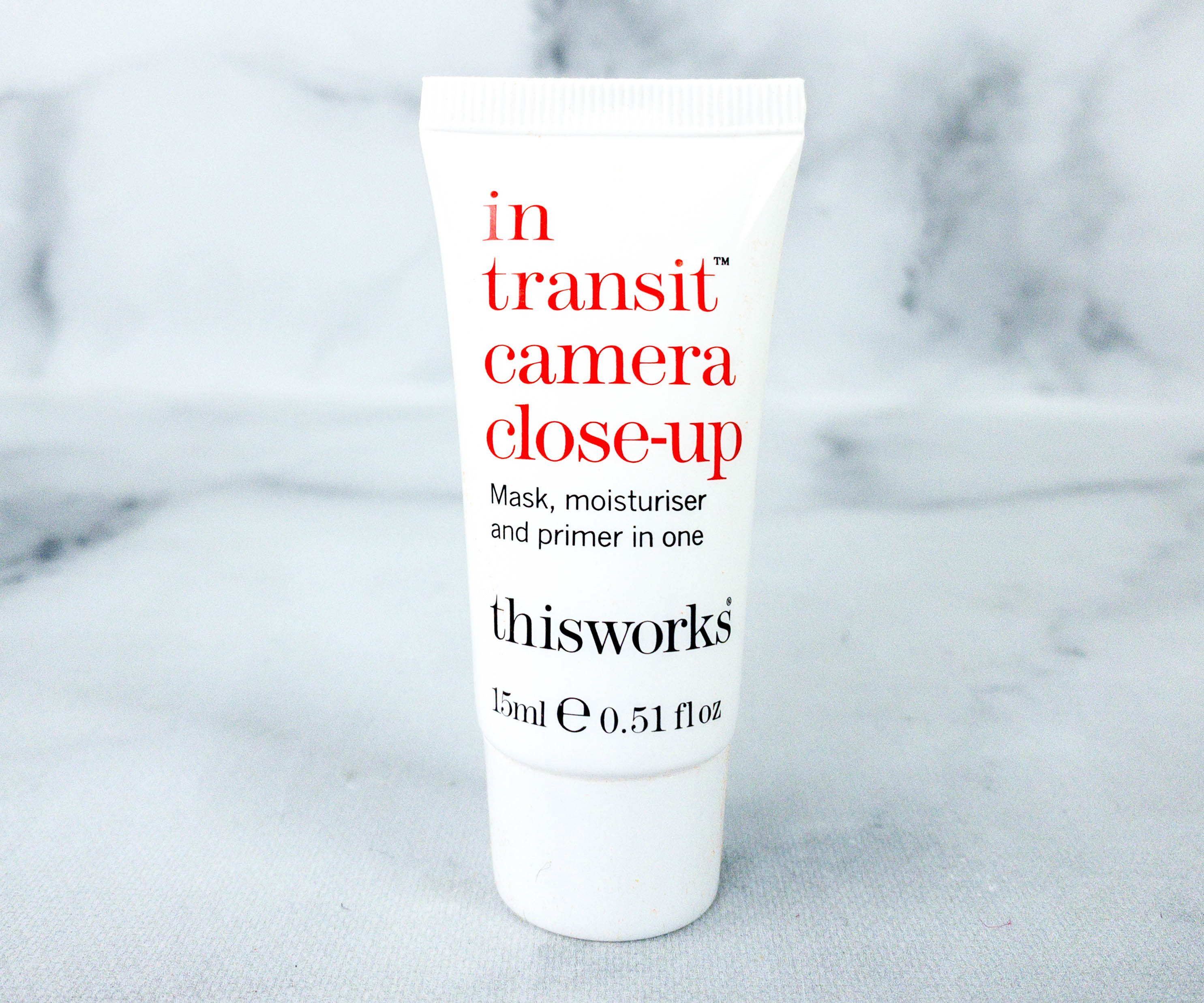 thisworks In Transit Camera Close-Up ($20.63) Subscribers received either the Perfect Legs Skin Miracle or the In Transit Camera Close Up. I received the latter and I love it because it's a multi-tasking skin care product. It's a mask, moisturizer, and a primer in one, made with a blend of antioxidants from plant oils plus hyaluronic acid and caffeine! It also smells good, as it's infused with rose flower oil. For someone who always has online meetings but too lazy to put on makeup, this skincare product is definitely useful. It gives the skin a smooth and natural finish!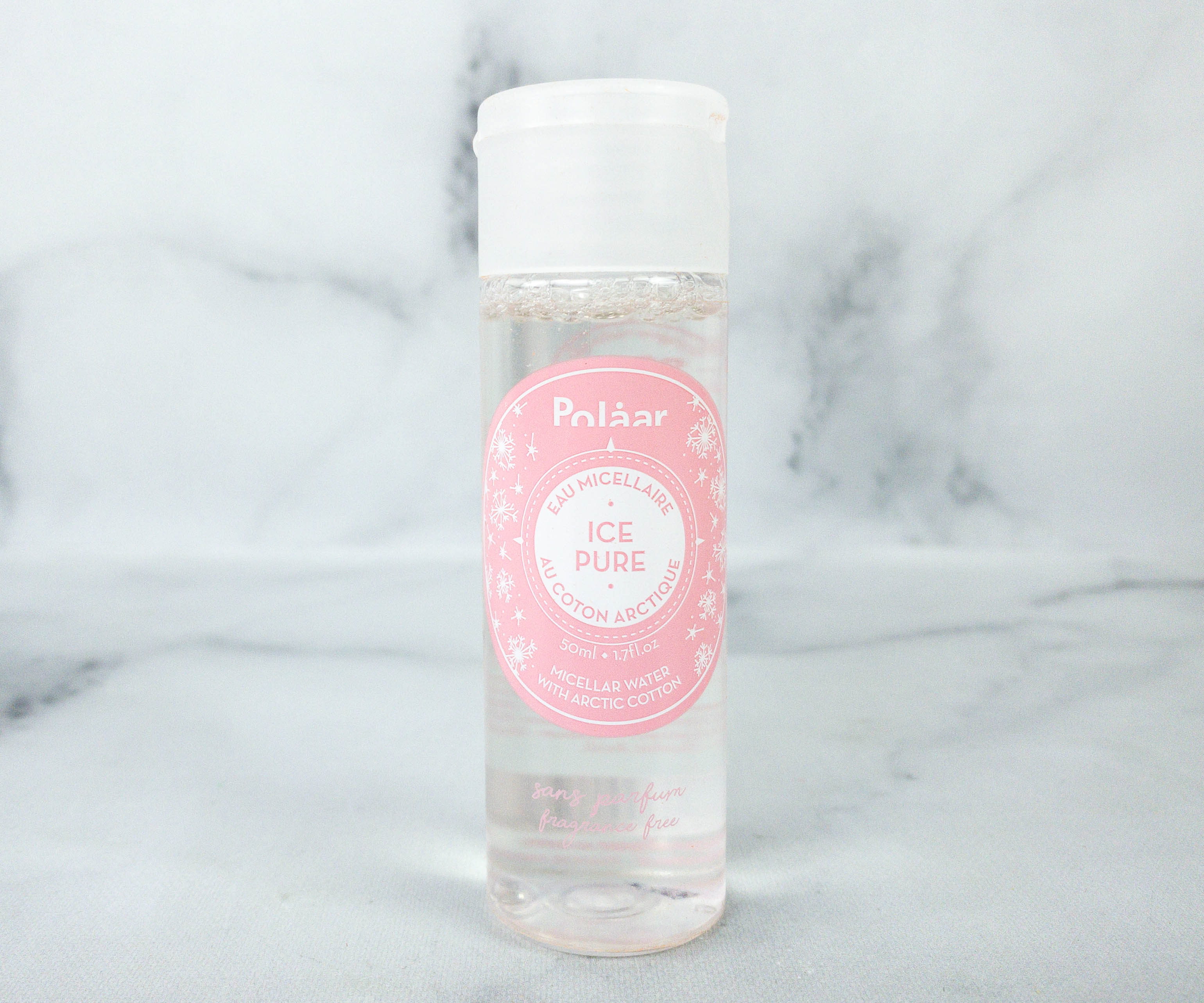 Polaar Ice Pure Micellar Water with Arctic Cotton ($6.65) Made with arctic cotton extract, this micellar water doesn't just dissolve makeup but also helps calm and soothe the skin. Other key ingredients include hydrating green algae and white tea. To use, wet a cotton pad using the micellar water and then apply it to your face. There's no need to rinse it, which is really convenient!
This month's box is a good balance of skincare and makeup items! My favorite is the cream that works as a mask, primer, and moisturizer in one. It's easy to use and it leaves my skin with a healthy glow, I don't even need to apply makeup after. It's useful not just when taking photos but also when attending online meetings! The lipstick and eyeliner are also great for everyday use. Aside from skincare and makeup, there's also a volumizing shampoo and conditioner in my box, which are perfect for my hair concerns. There are over $78 items in this box and each of them is useful, so I really couldn't ask for more!
What do you think of the lookfantastic Beauty Box?
Visit Look Fantastic Beauty Box to subscribe or find out more!