Kidbox is a styling subscription box for children. (It's like Stitch Fix for little kids, but with no styling fee!) You will be sent a box up to 8 times per year at a flat rate. There's also no return fee to send items back, so your kids can ultimately decide which items are theirs to keep.
There are 3 sizes of box – classic ($98 – retail value $200, 6 items), mini ($78 – retail value $303, 8 items + 1 surprise item), and deluxe ($110 – retail value $405, 10 items + 2 surprise items). This is a review of the Classic box.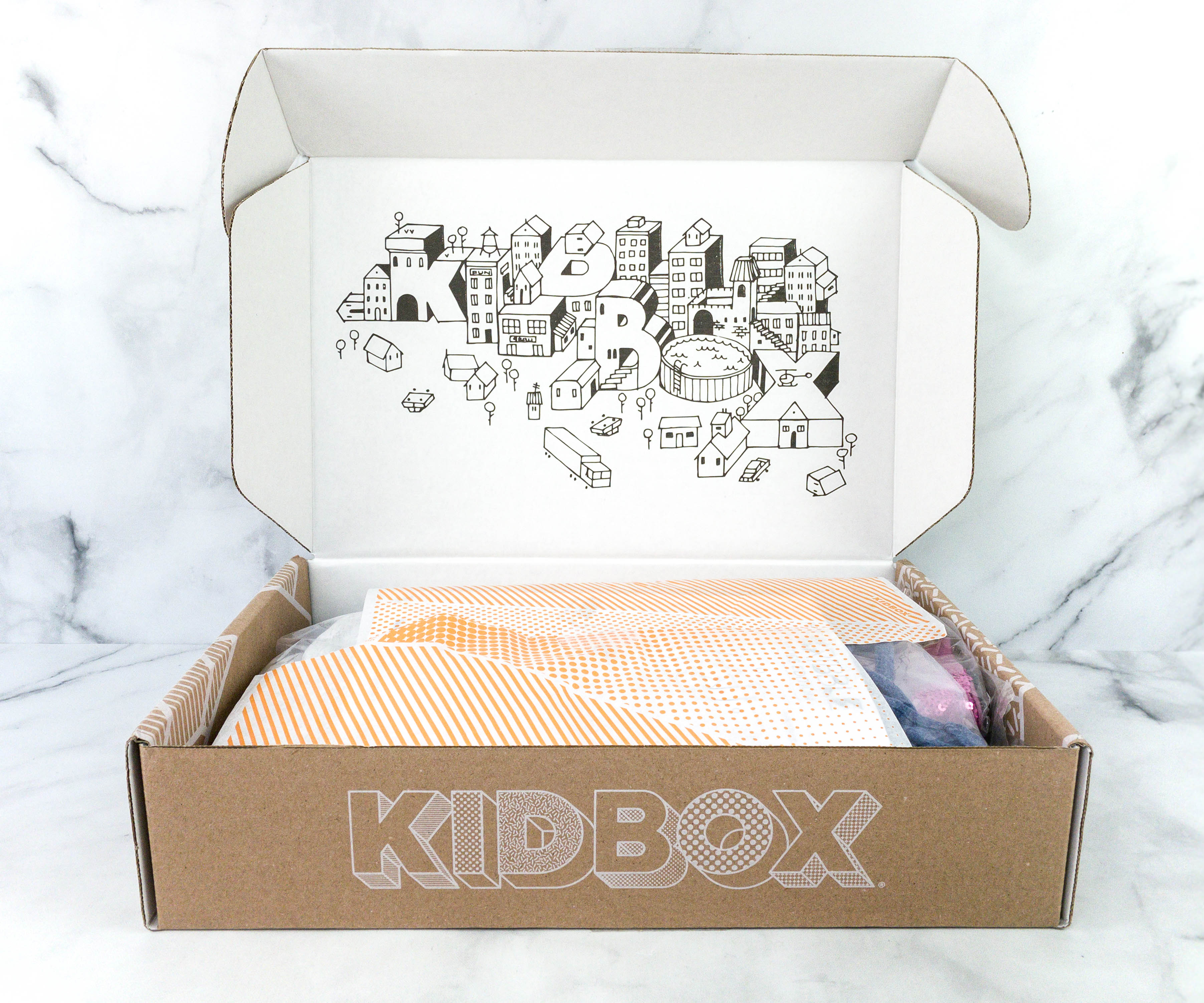 Kidbox promises to always bring cool brands inside their boxes. If you don't like what they've sent your children, they give you 7 days to pick the items you want to keep or return. You'll need to login to your account online to complete the checkout process within a week, if not, your credit card will be charged for the complete box. Every time you keep a Kidbox, they will donate new clothes to a kid who needs it.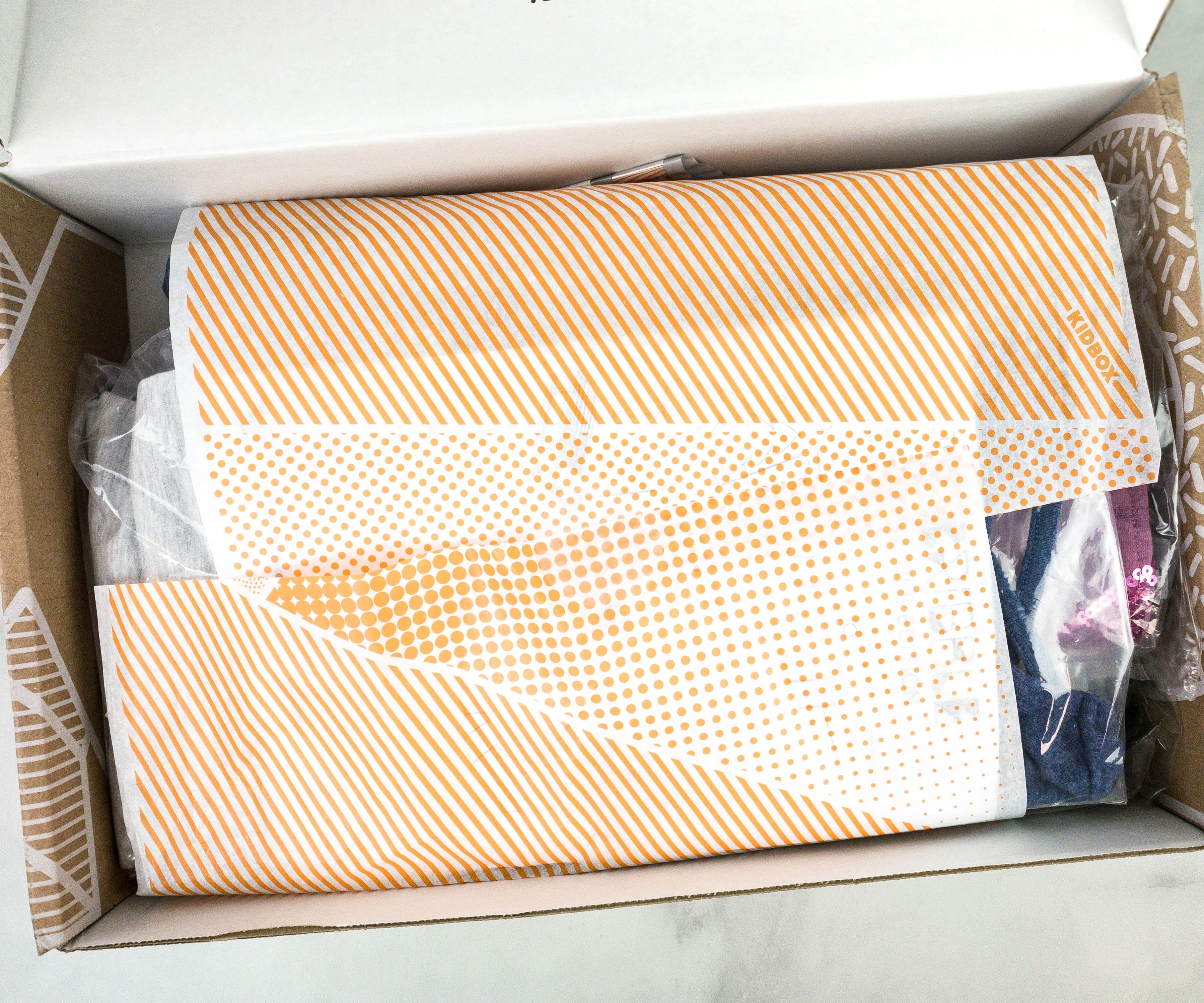 Everything was neatly tucked inside and wrapped in paper.
The clothing pieces were also packed in plastic.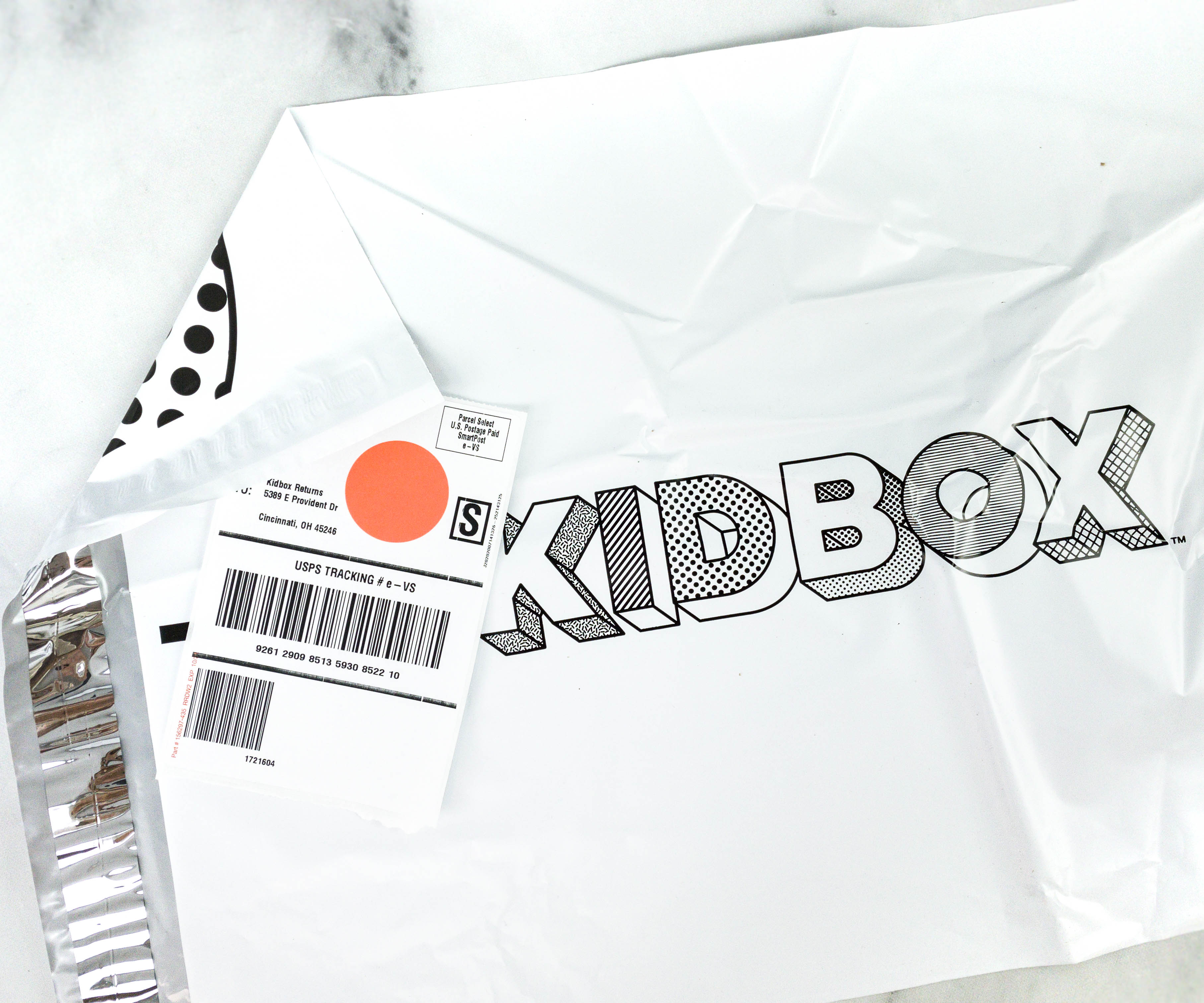 They also sent a return envelope in case there are items you don't like or doesn't fit.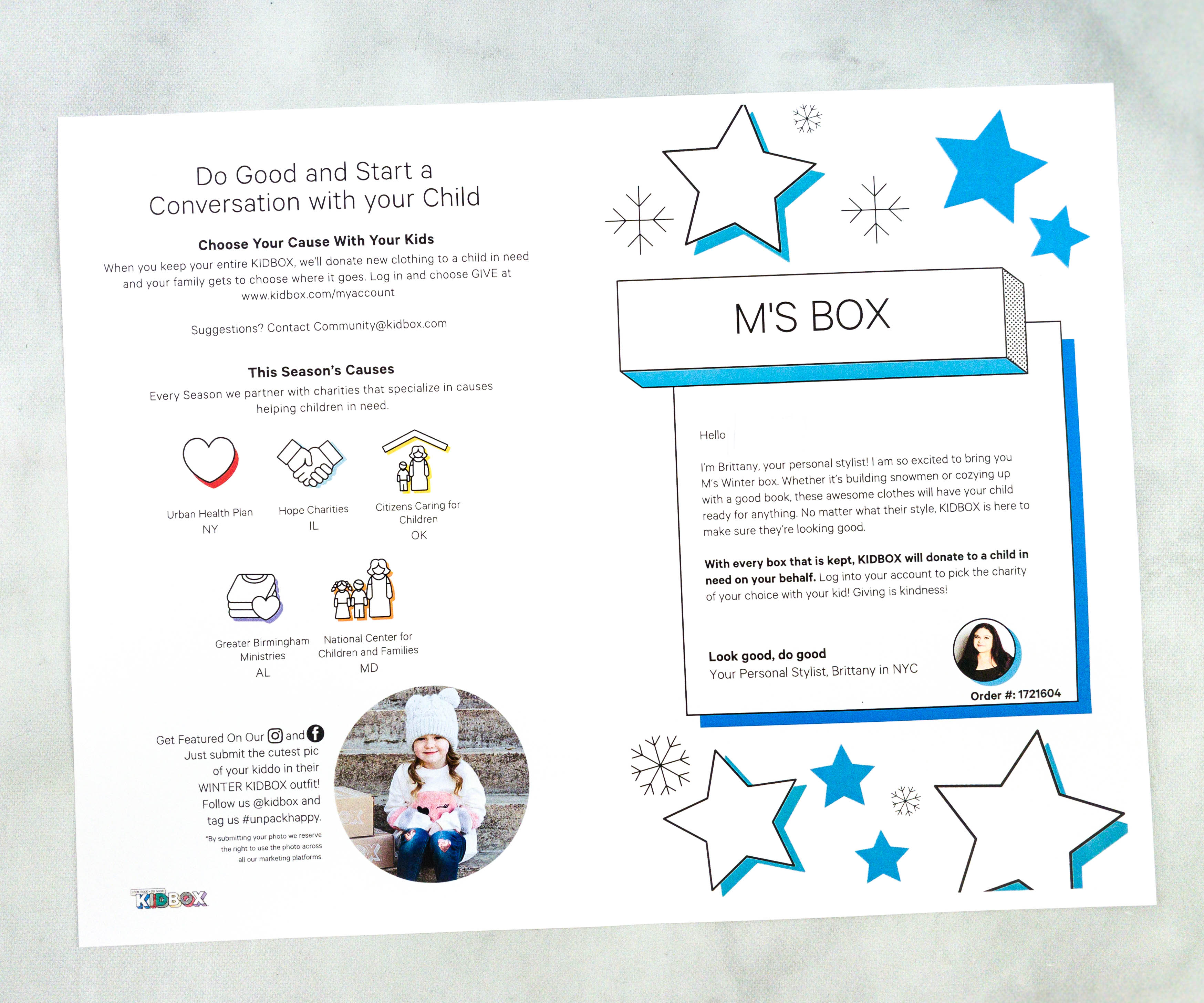 This promo card has a message from Brittany, our personal stylist!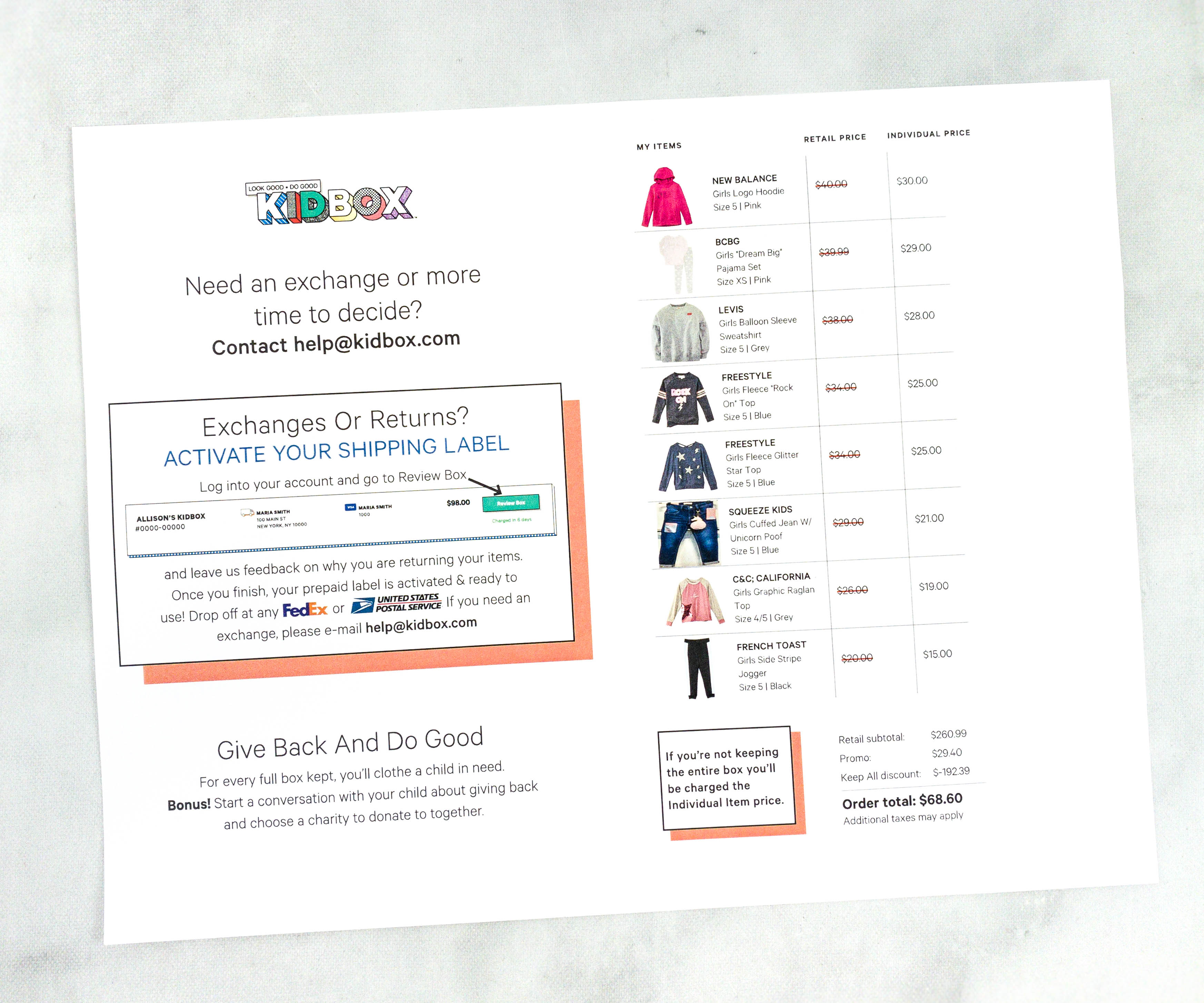 They send new socks or underwear to a homeless child in need every time you purchase a pack. The Classic box is usually $98, but I signed up with a discount on their website.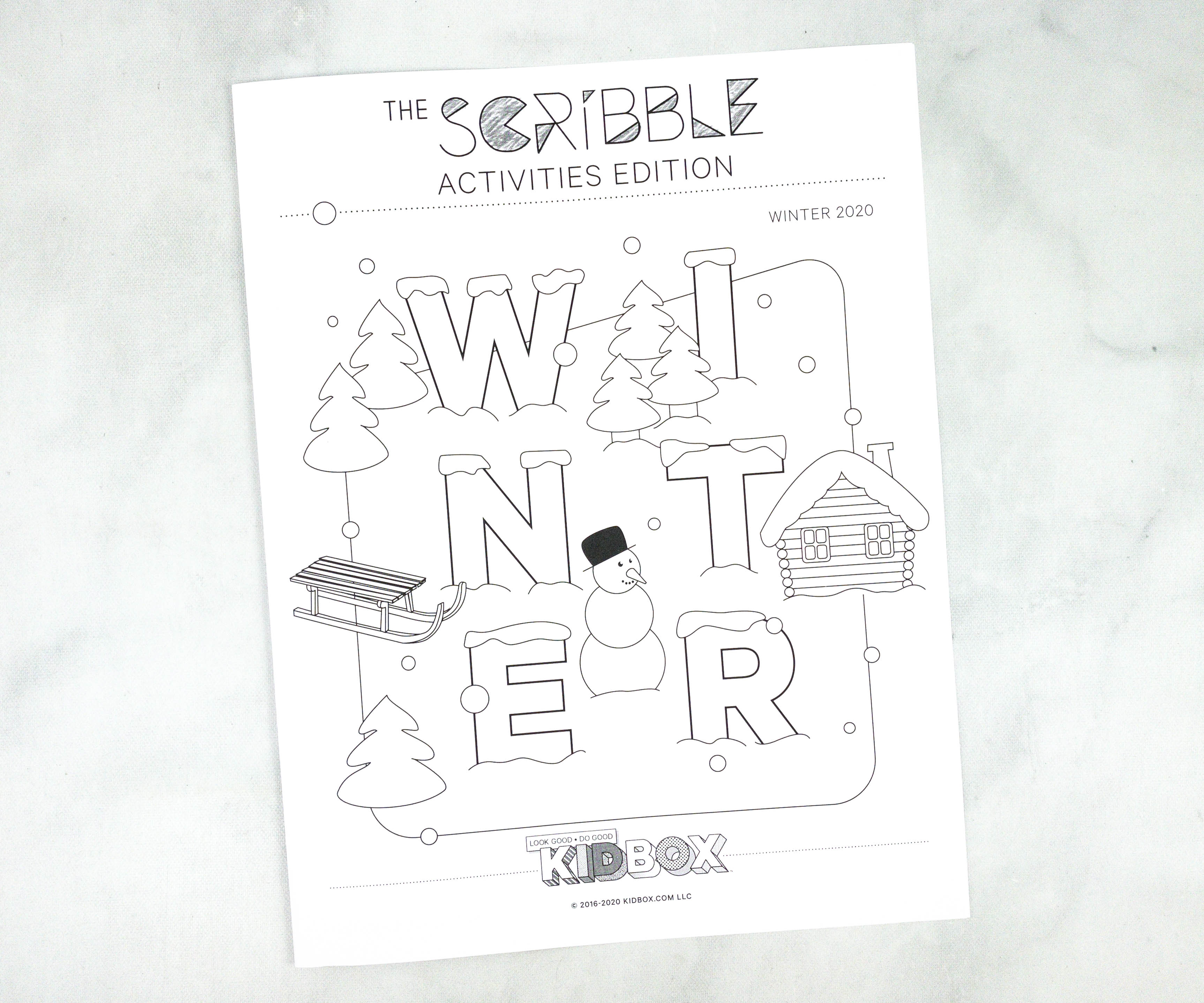 The box includes a mini booklet!
It includes fun activities for kids, like this create-your-own snow globe scene!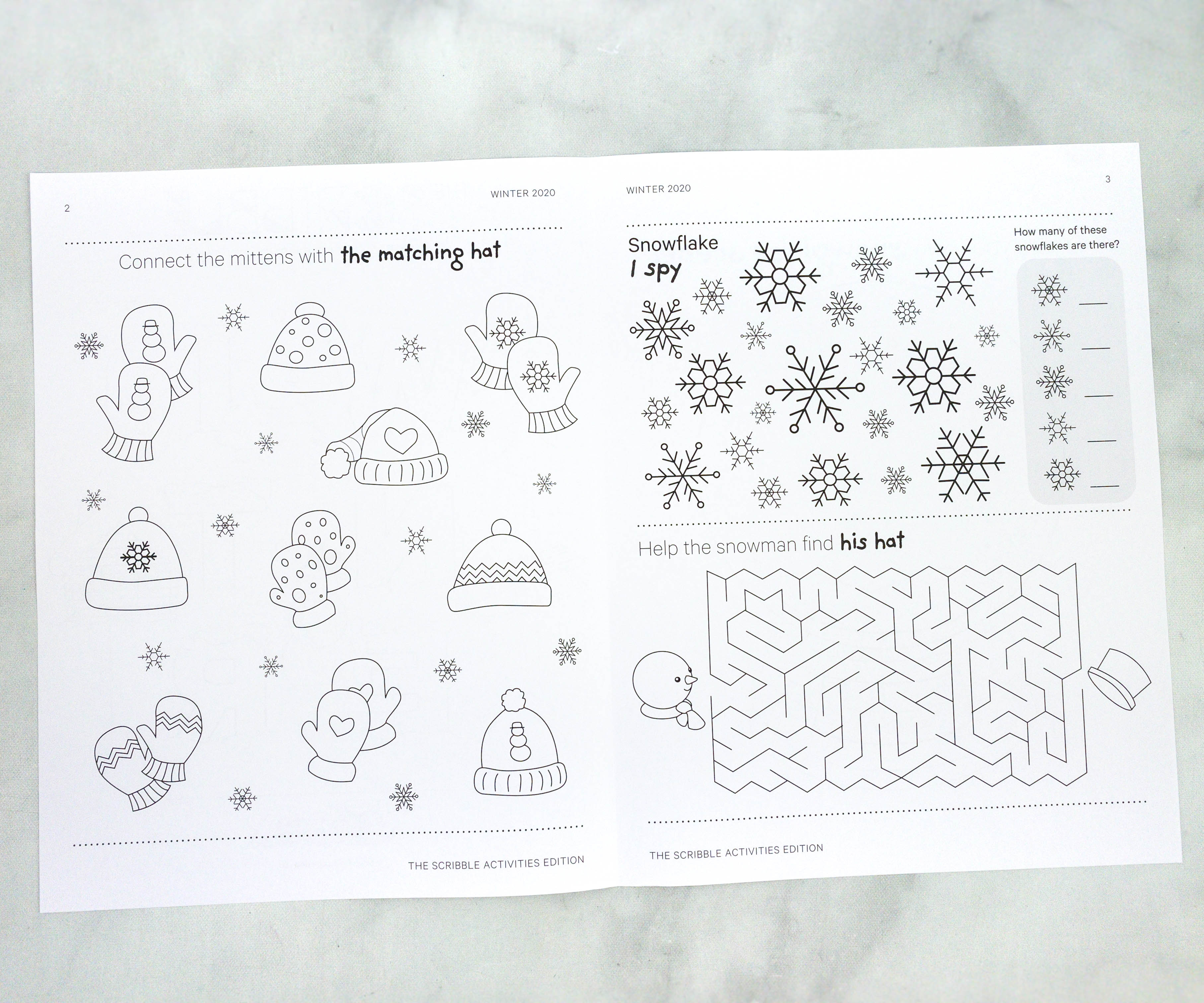 There's even a matching activity and a maze!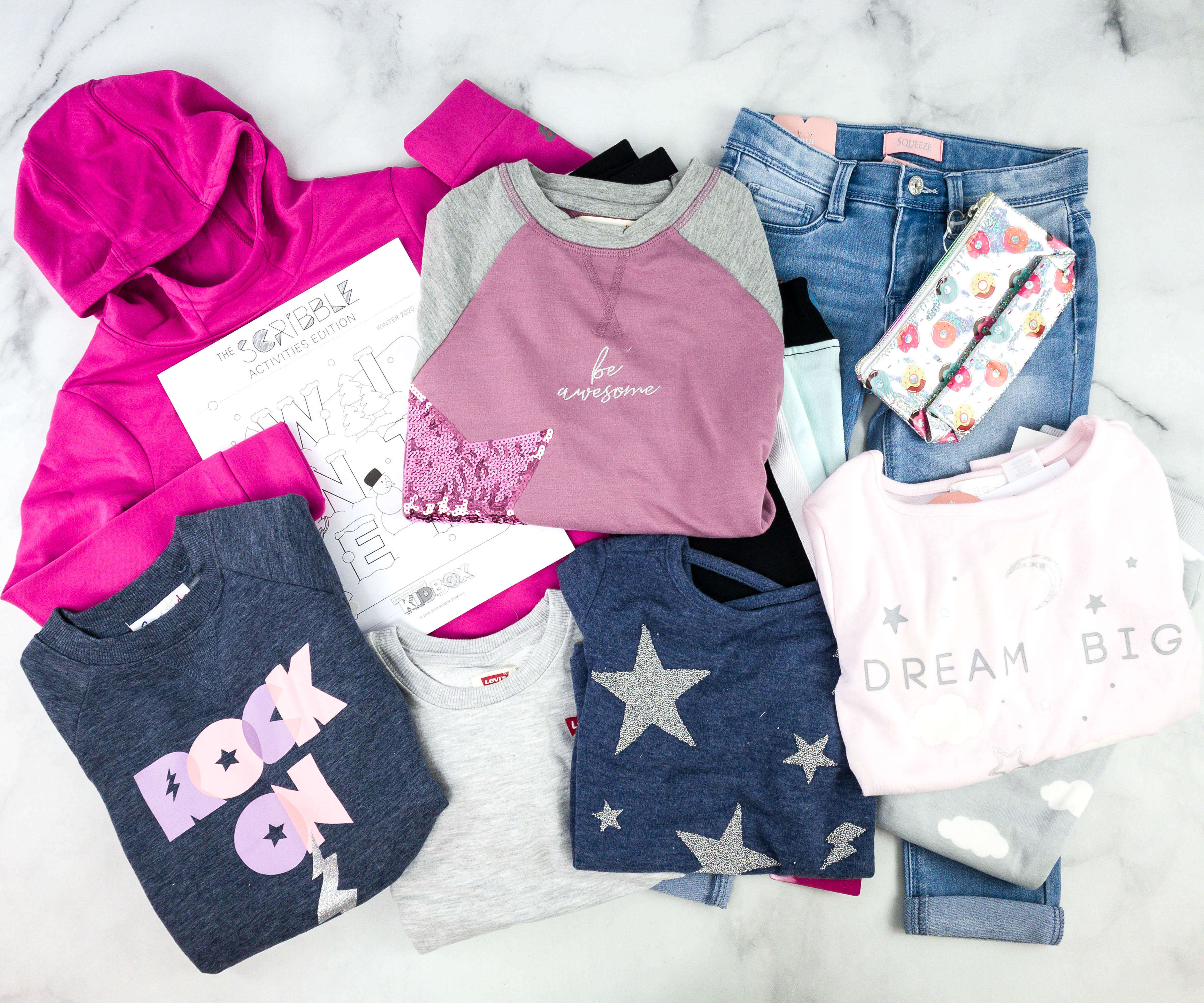 Everything in the box!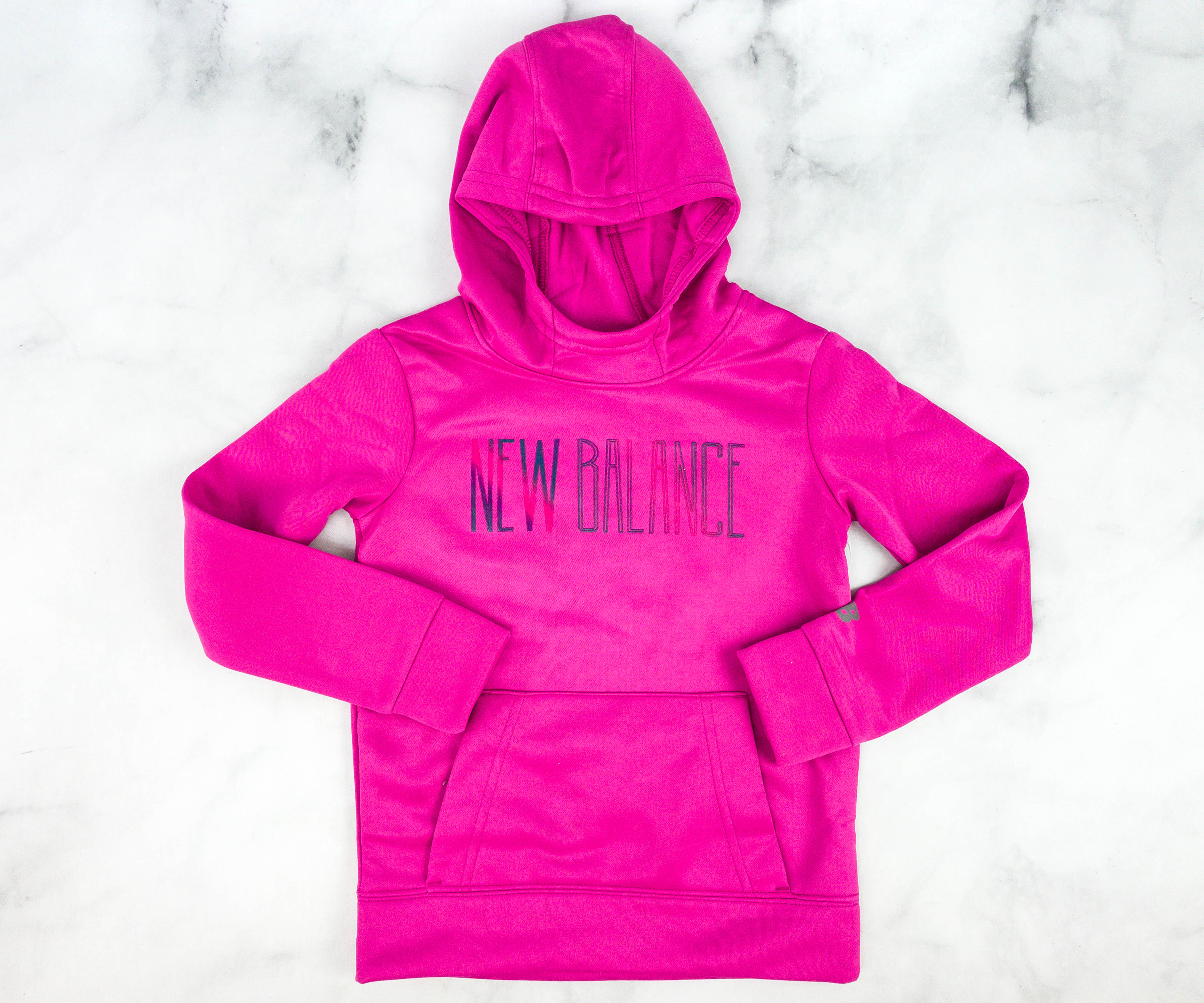 New Balance Girls Logo Hoodie ($30) It's a bright neon pink hoodie that my daughter really likes. It keeps her warm and stylish at the same time!
It has the brand name printed in front in holographic colors, and it's actually cute. Another thing I like about this top is its soft and comfortable fabric!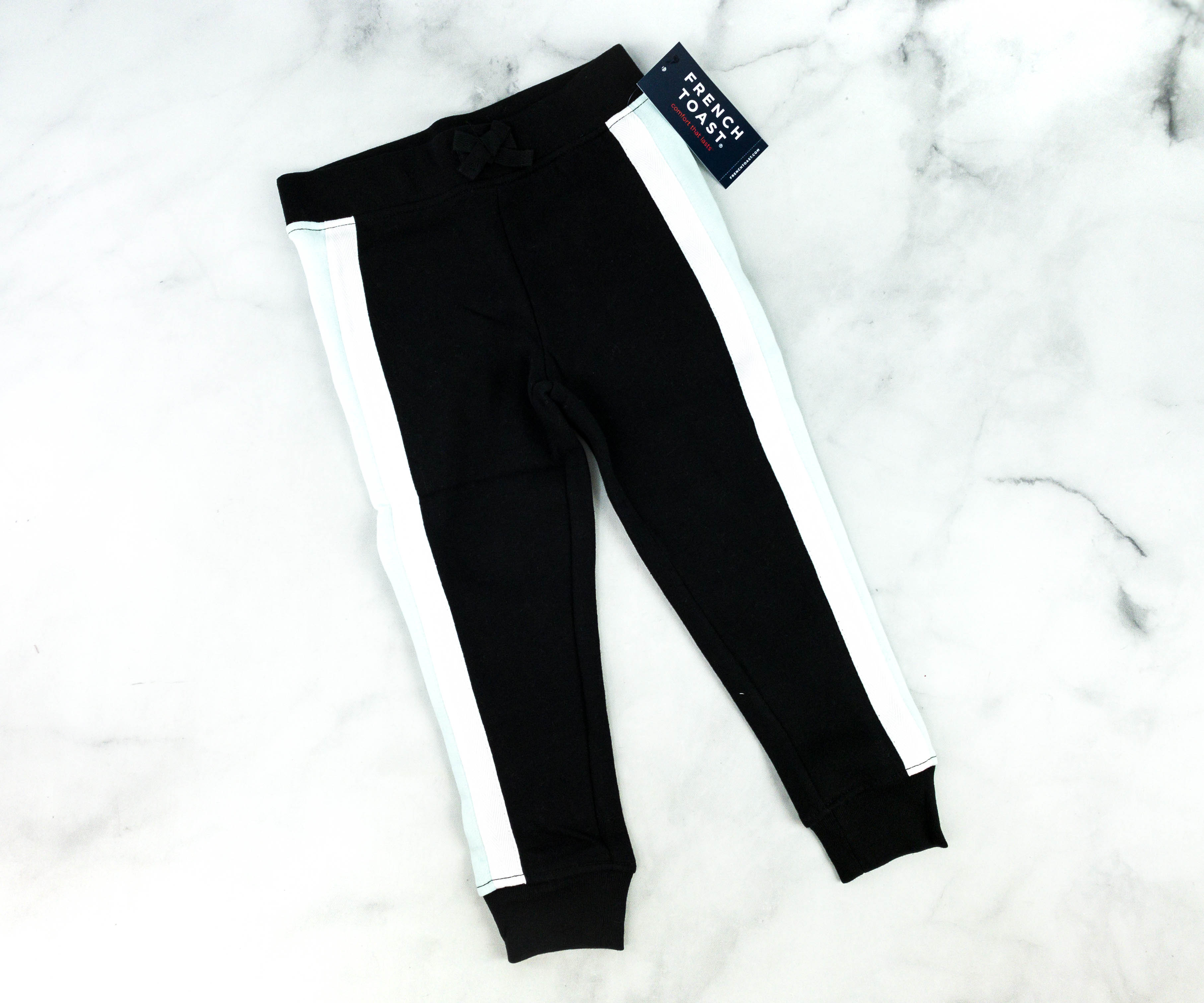 French Toast Girls Side Stripe ($15) To pair with the hoodie is these sporty striped pants. The colors are neutral so this piece is also easy to pair with the existing tops in my daughter's wardrobe!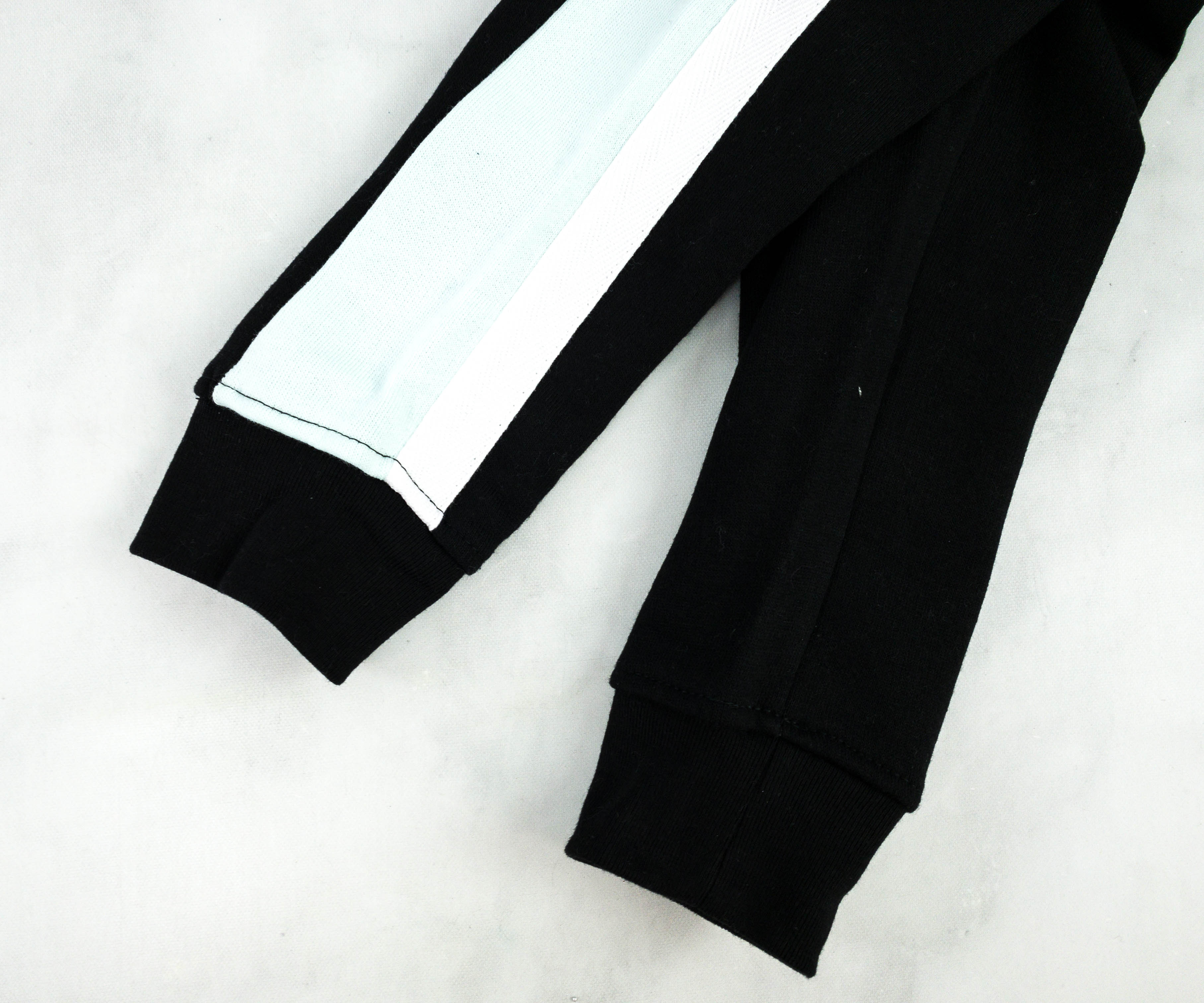 I like that the leg holes are cuffed because this way, they stay in place even my daughter is moving around a lot!
Squeeze Kids Girls Cuffed Jean w/ Unicorn Poof ($21) It's a cute pair of jeans and I like it because it's simple but stylish!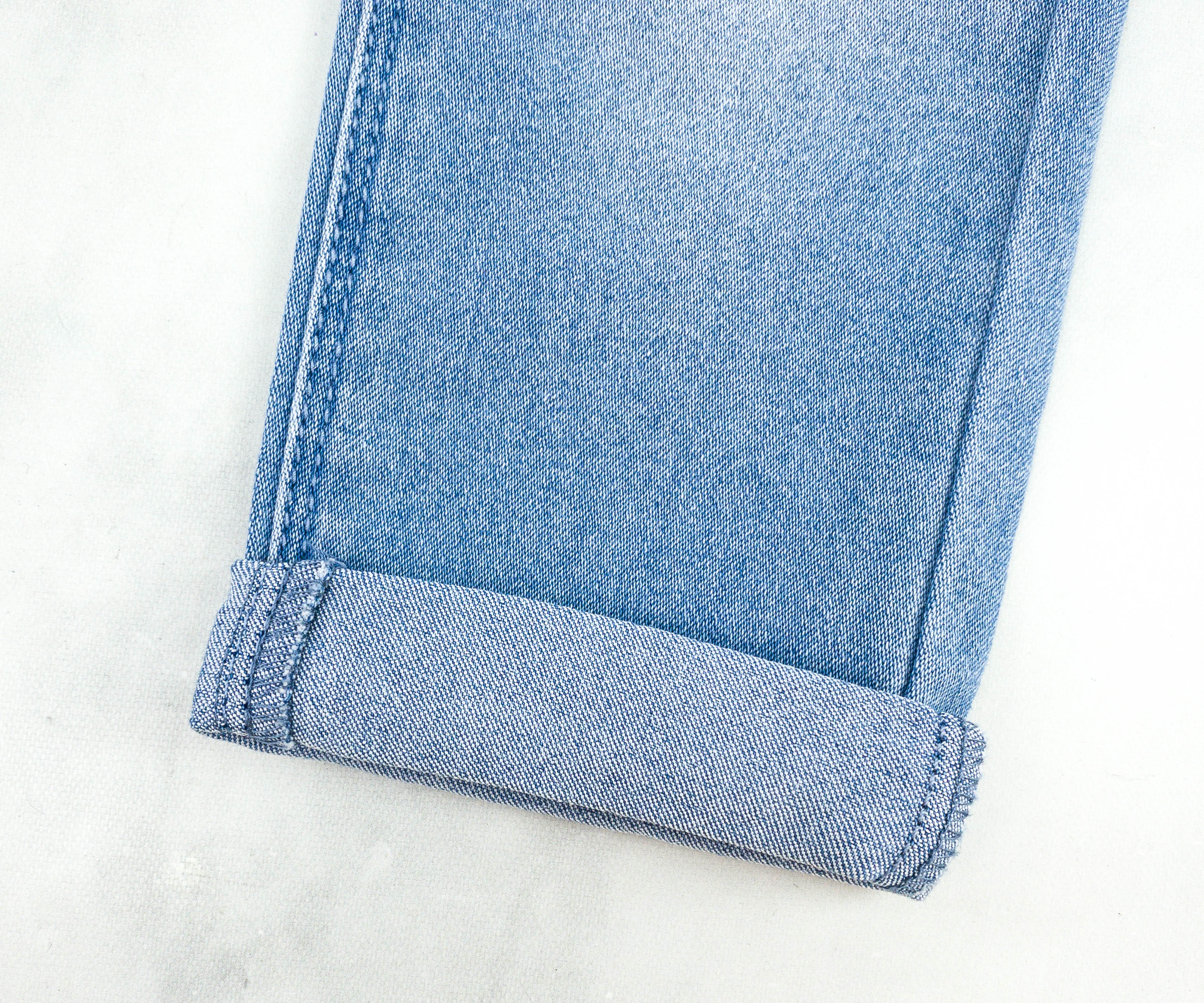 It has rolled cuffs that added flair to the whole look.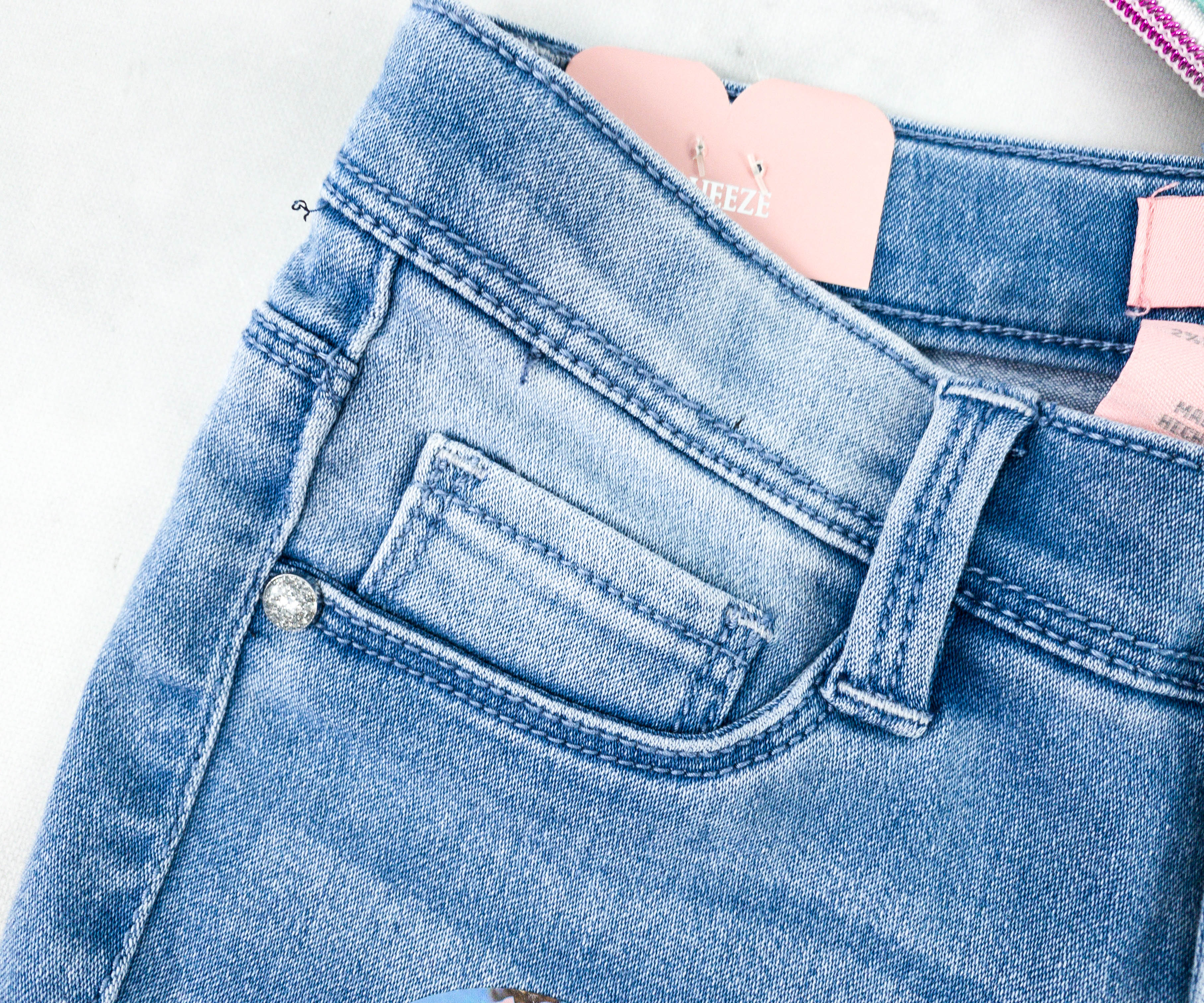 The design also features fading on some parts to give it more dimension.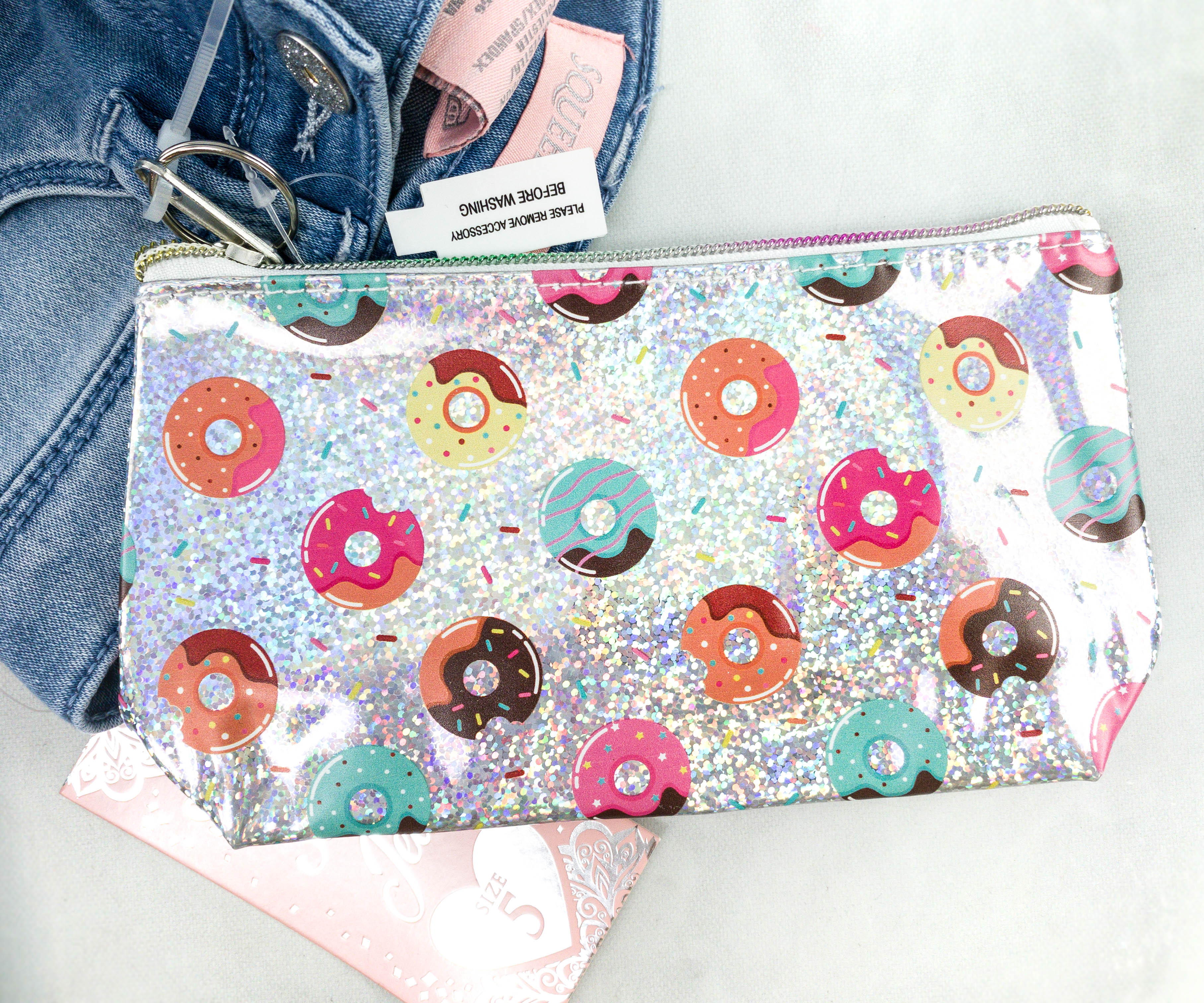 It came with this super cute donut pouch that you can attach to the belt holes using the key ring it came with. This pouch is quite spacious so you can put everything you need to have handy in there!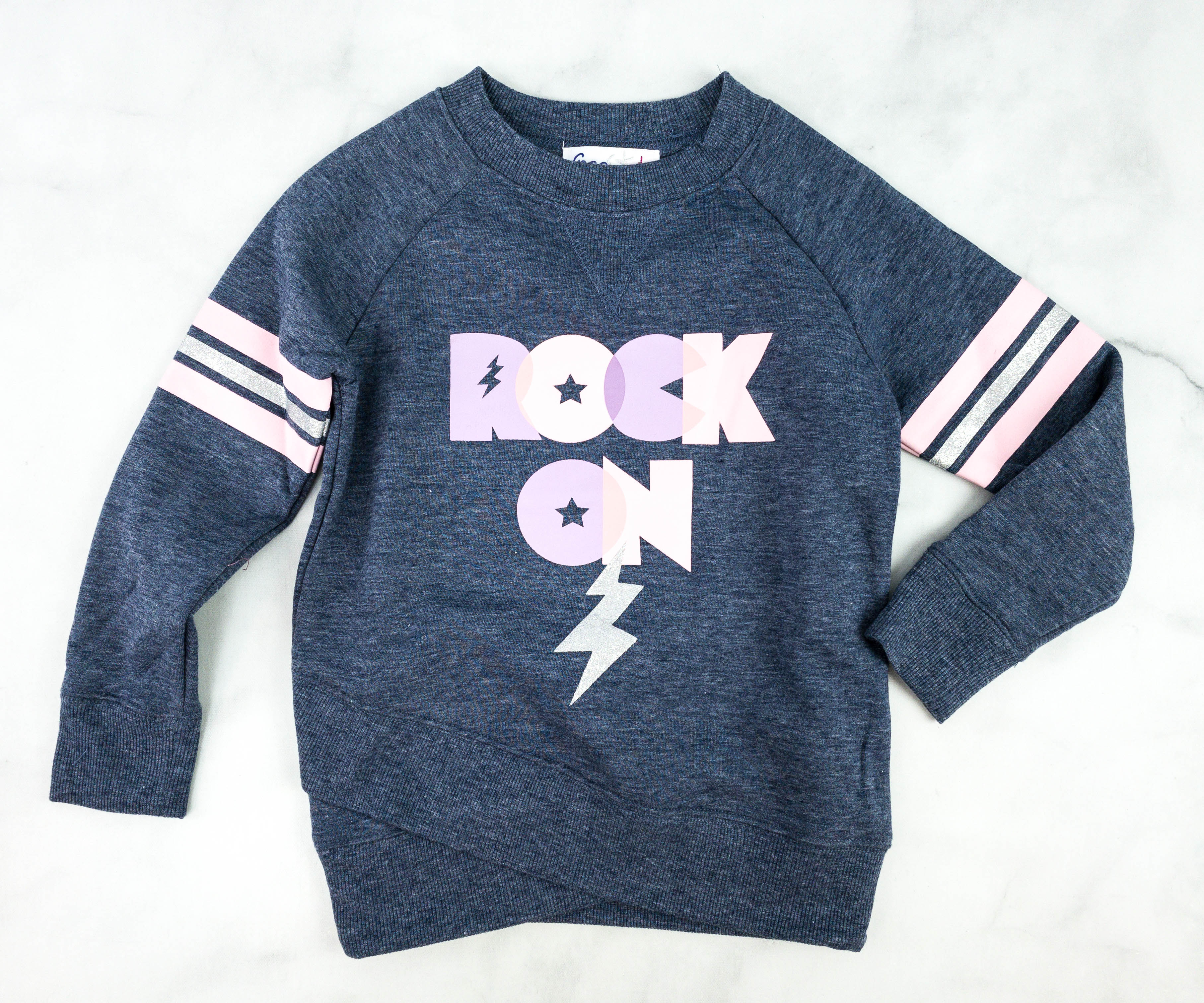 Freestyle Girls Fleece "Rock On" Top ($25) This top is right up my daughter's alley. I like how this shirt is a balance of girly and edgy!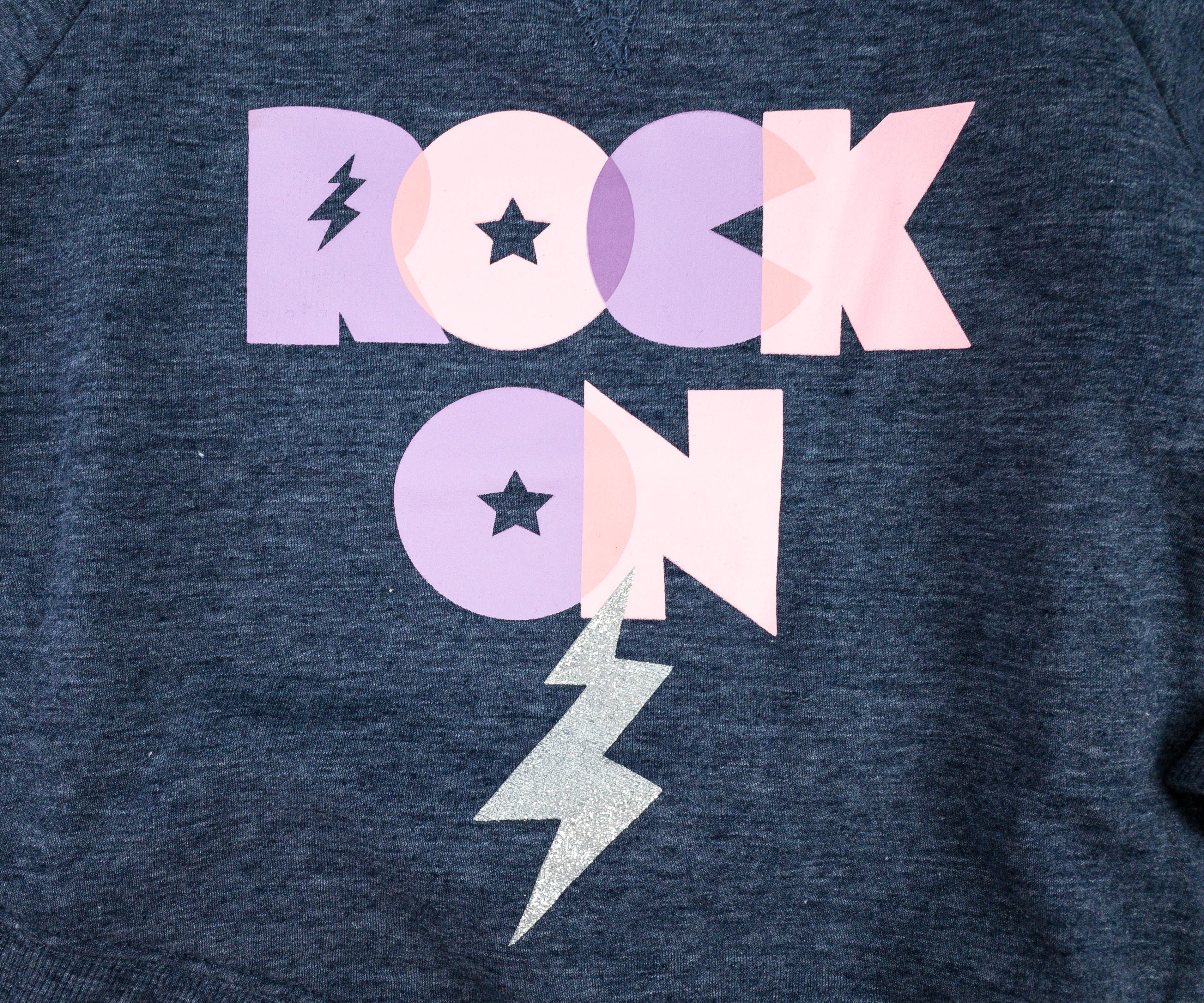 It has "Rock On" printed in cute girly colors.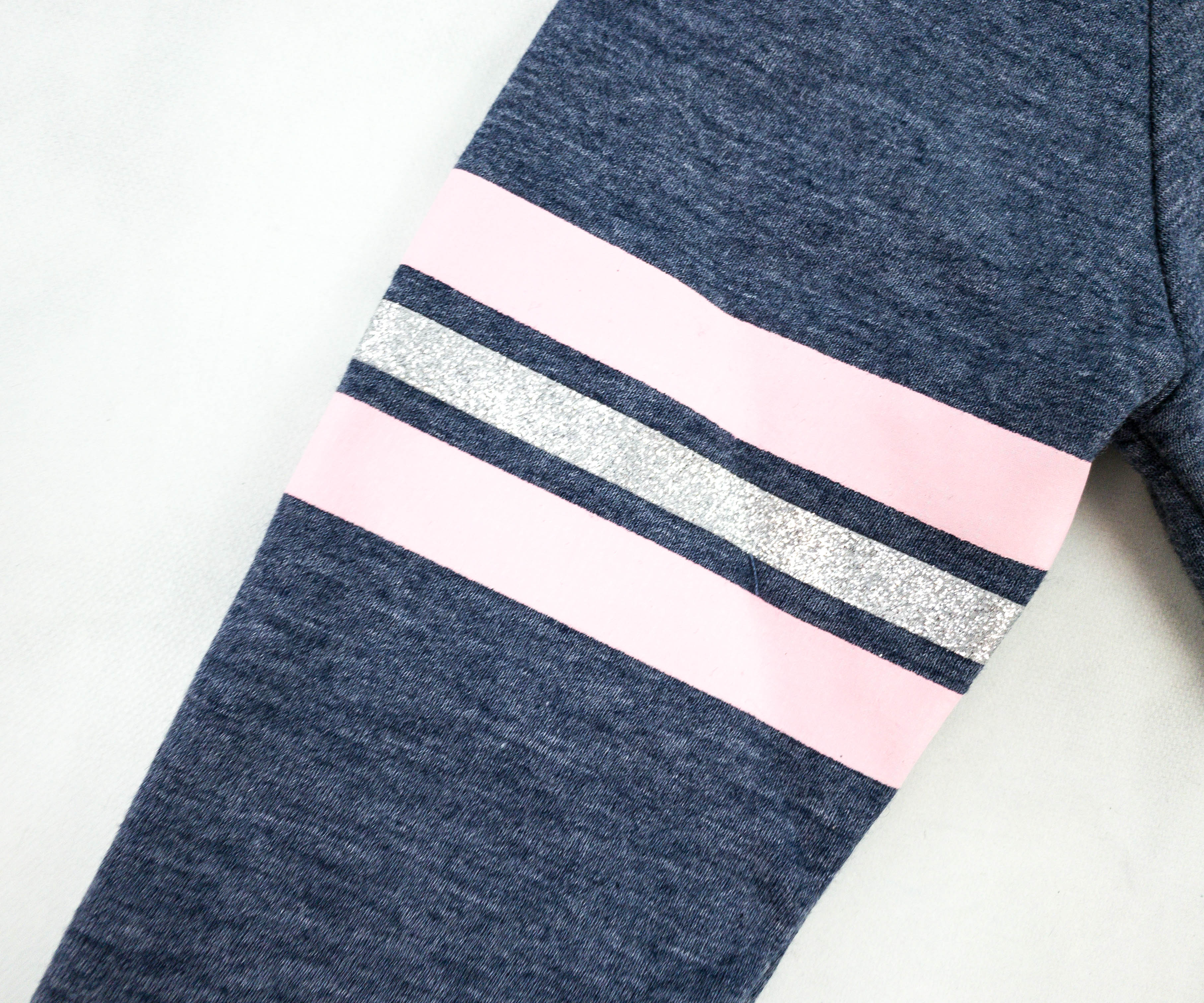 The sleeve has 3 stripes and the middle is a glittery silver that makes this shirt really pop!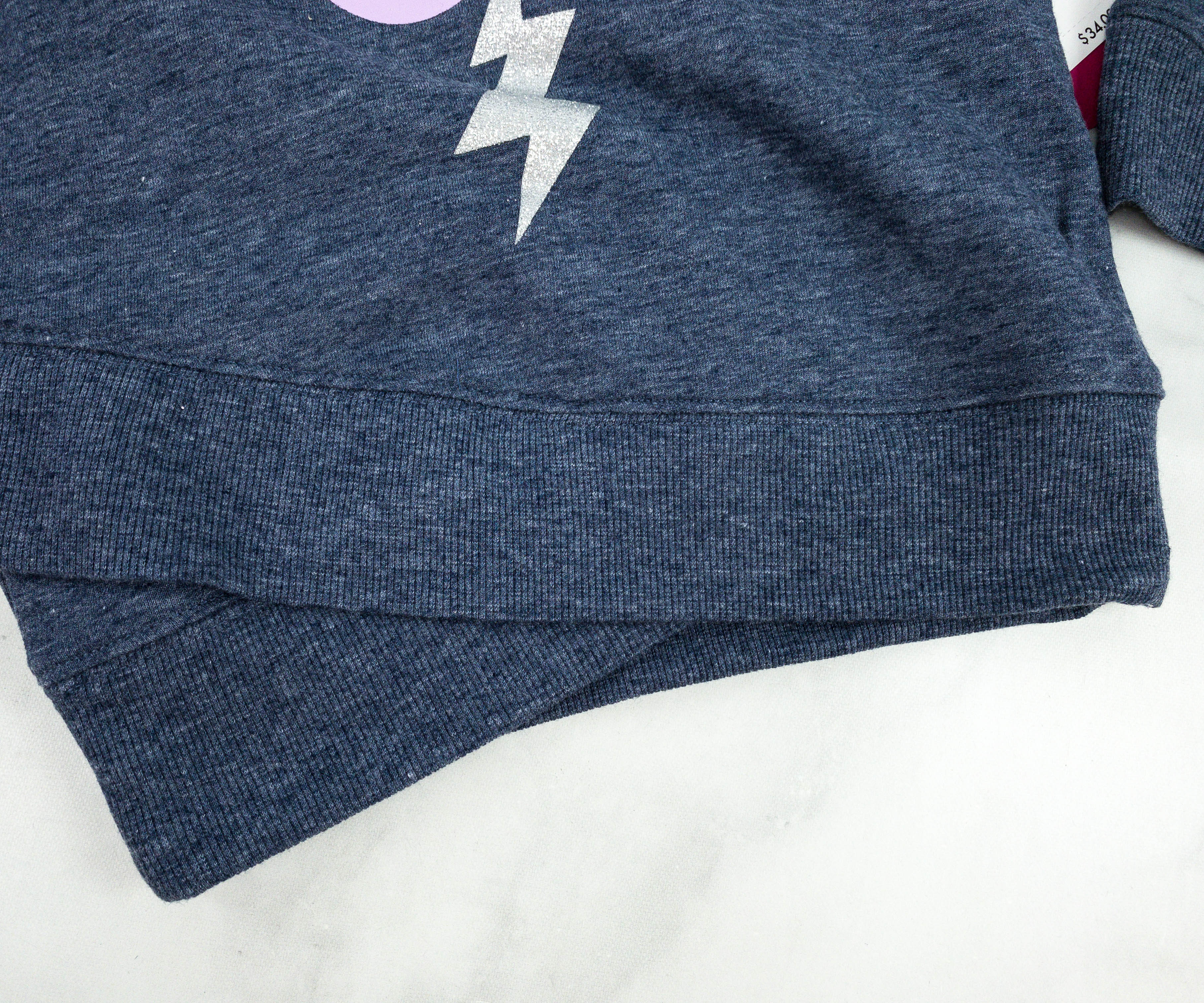 There's also an asymmetrical hemline that makes this top really unique.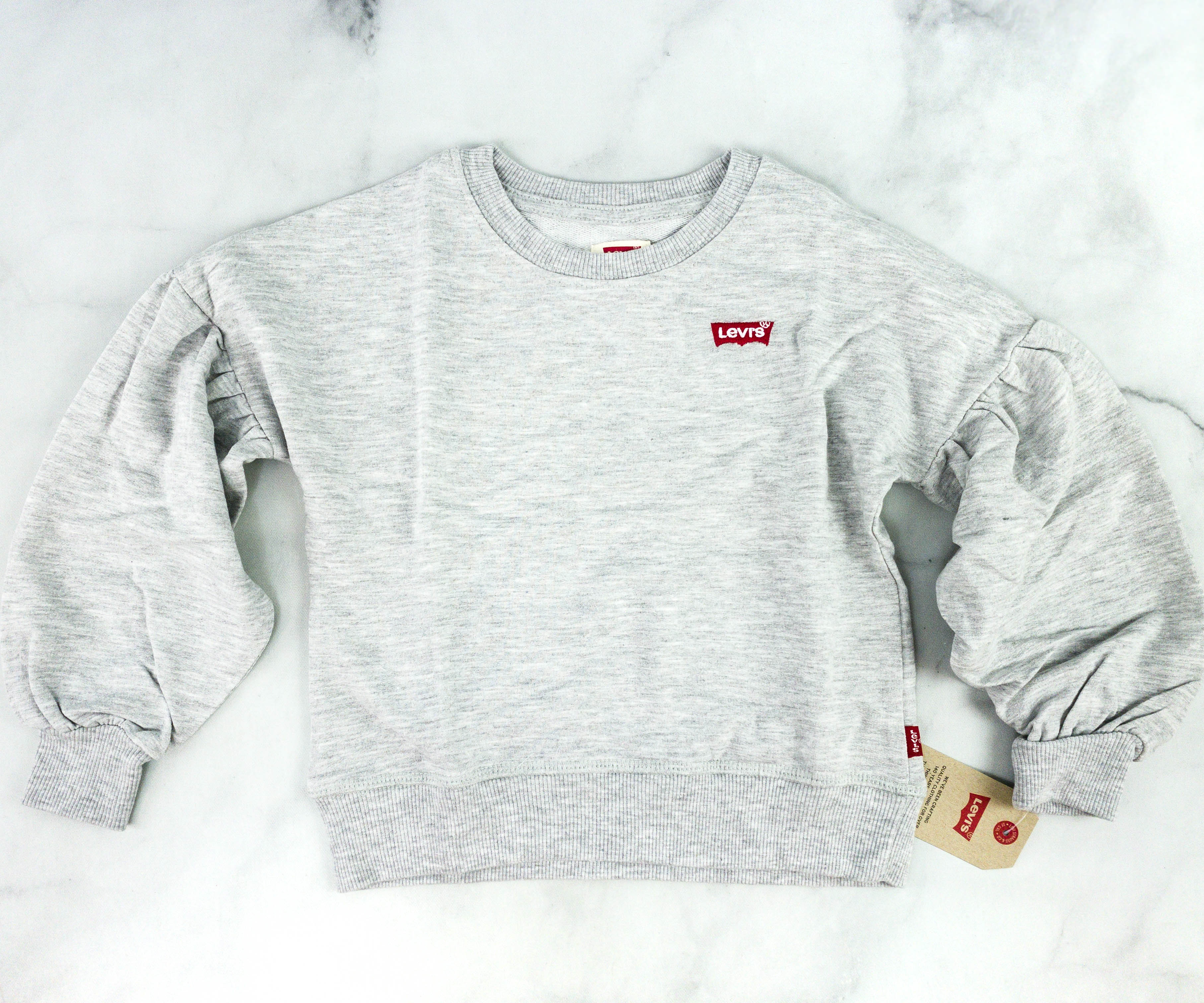 Levis Girls Balloon Sleeve Sweatshirt ($28) This top is perfect to wear on any cold day. It also looks good with the denim jeans included in this box plus a pair of sneakers for a casual look!
It's a simple light gray sweatshirt from Levi's and I think it will look well paired with any bottoms but what's interesting about this top is the sleeves.
They're cuffed and puffed which adds a dramatic effect to the otherwise plain sweatshirt!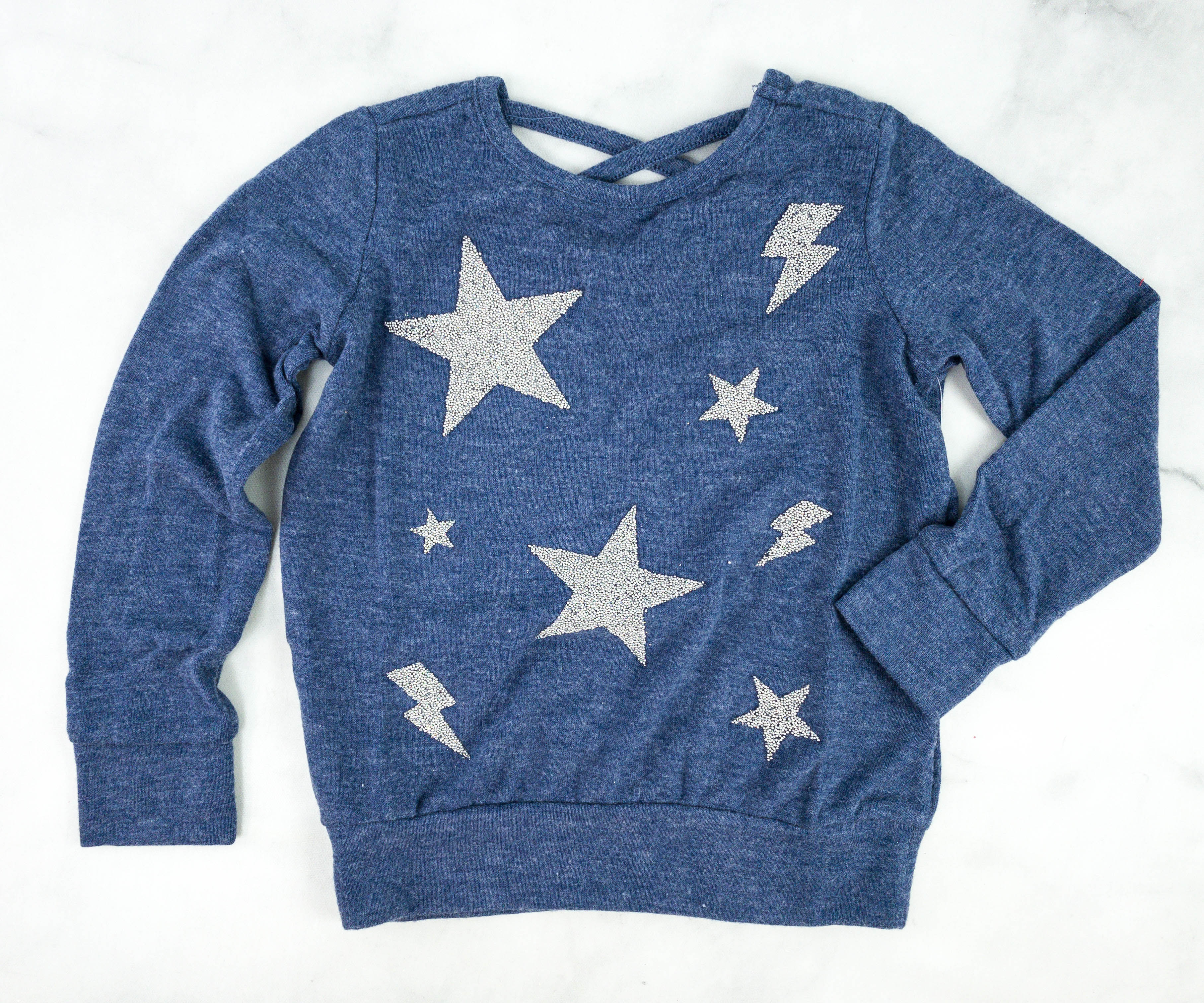 Freestyle Girls Fleece Glitter Star Top ($25) Since winter is coming, here's another season-appropriate top!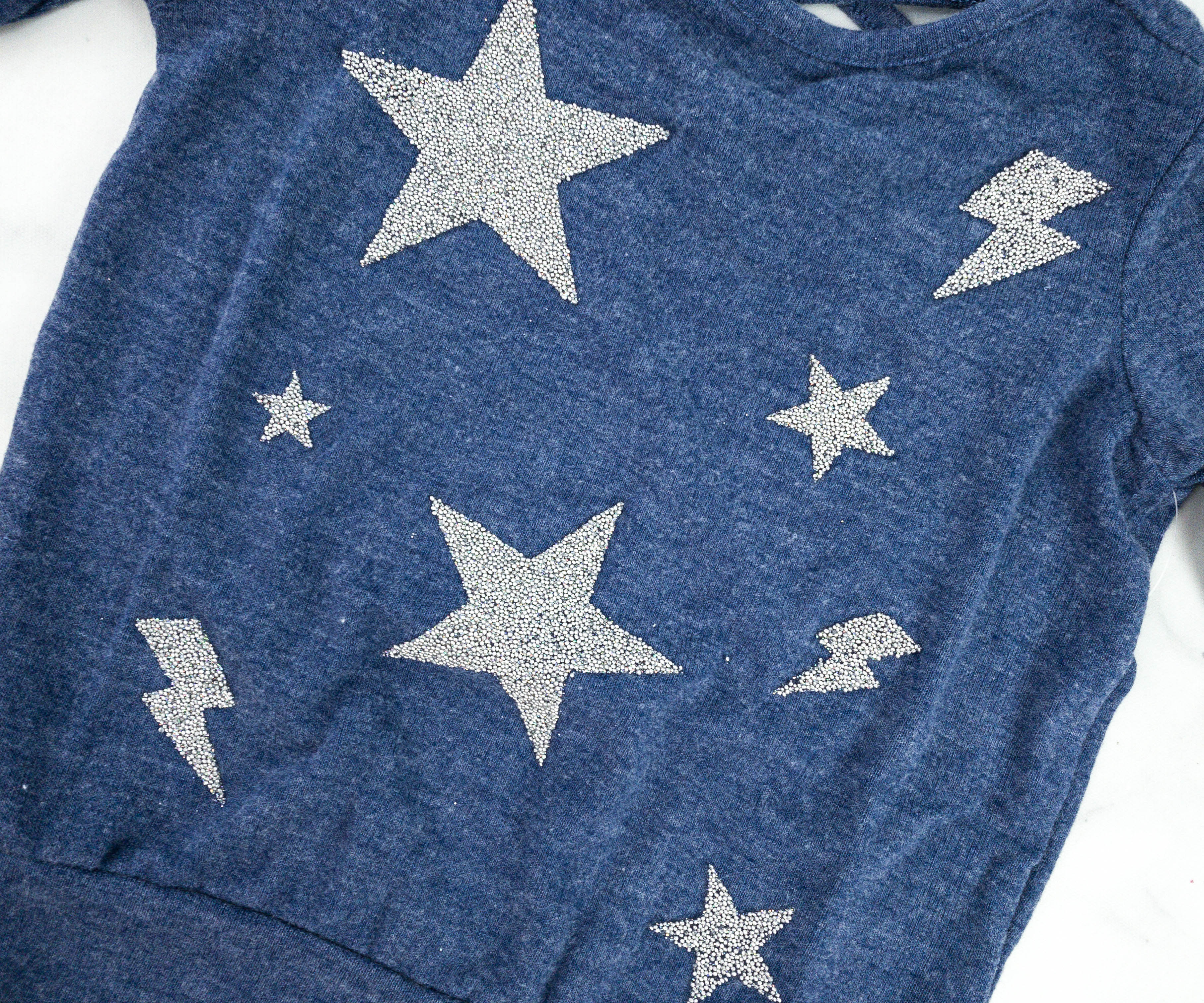 The sweatshirt is adorned with cute stars and thunderbolt patterns in front.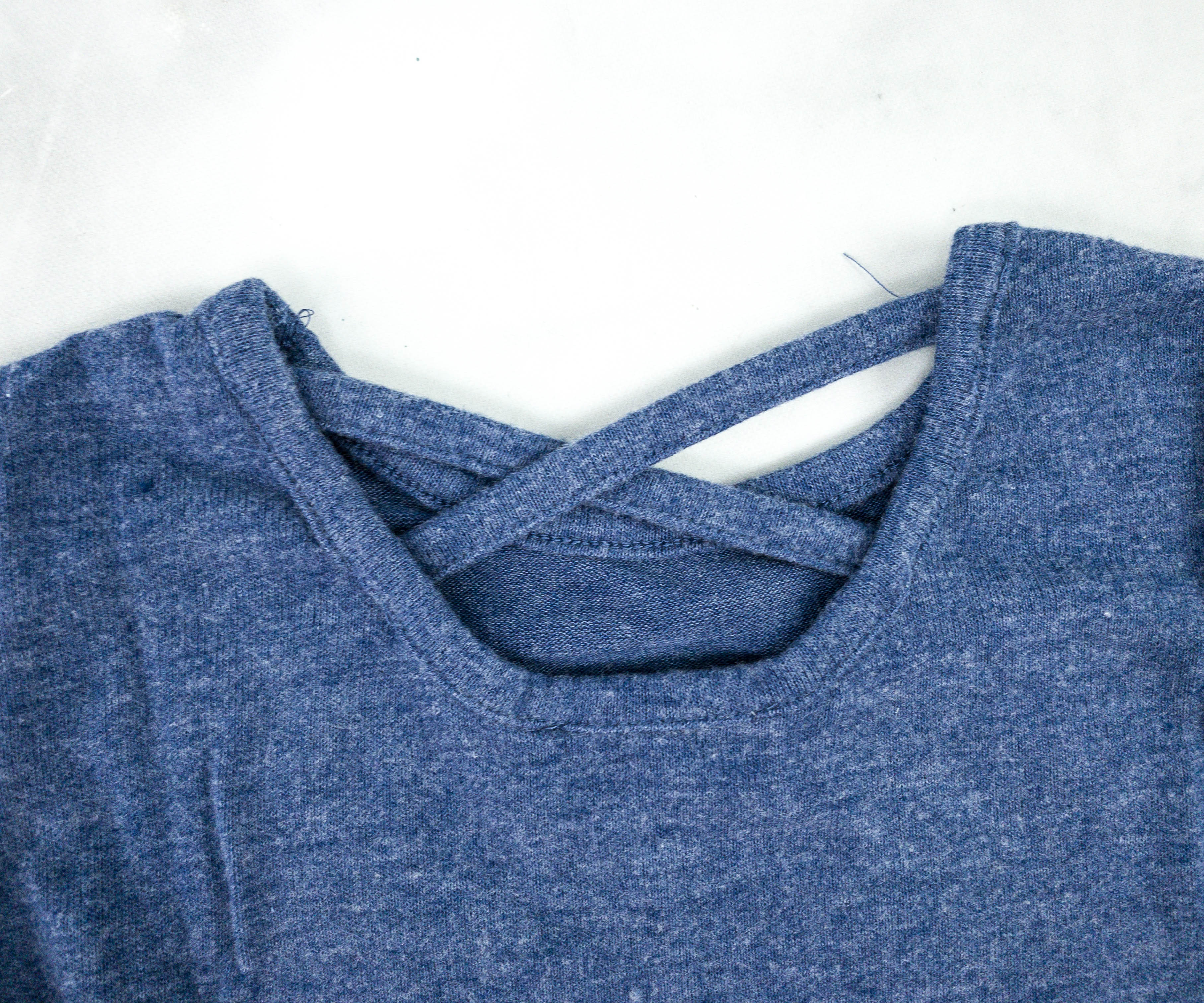 The back has this criss-cross detail. How cute!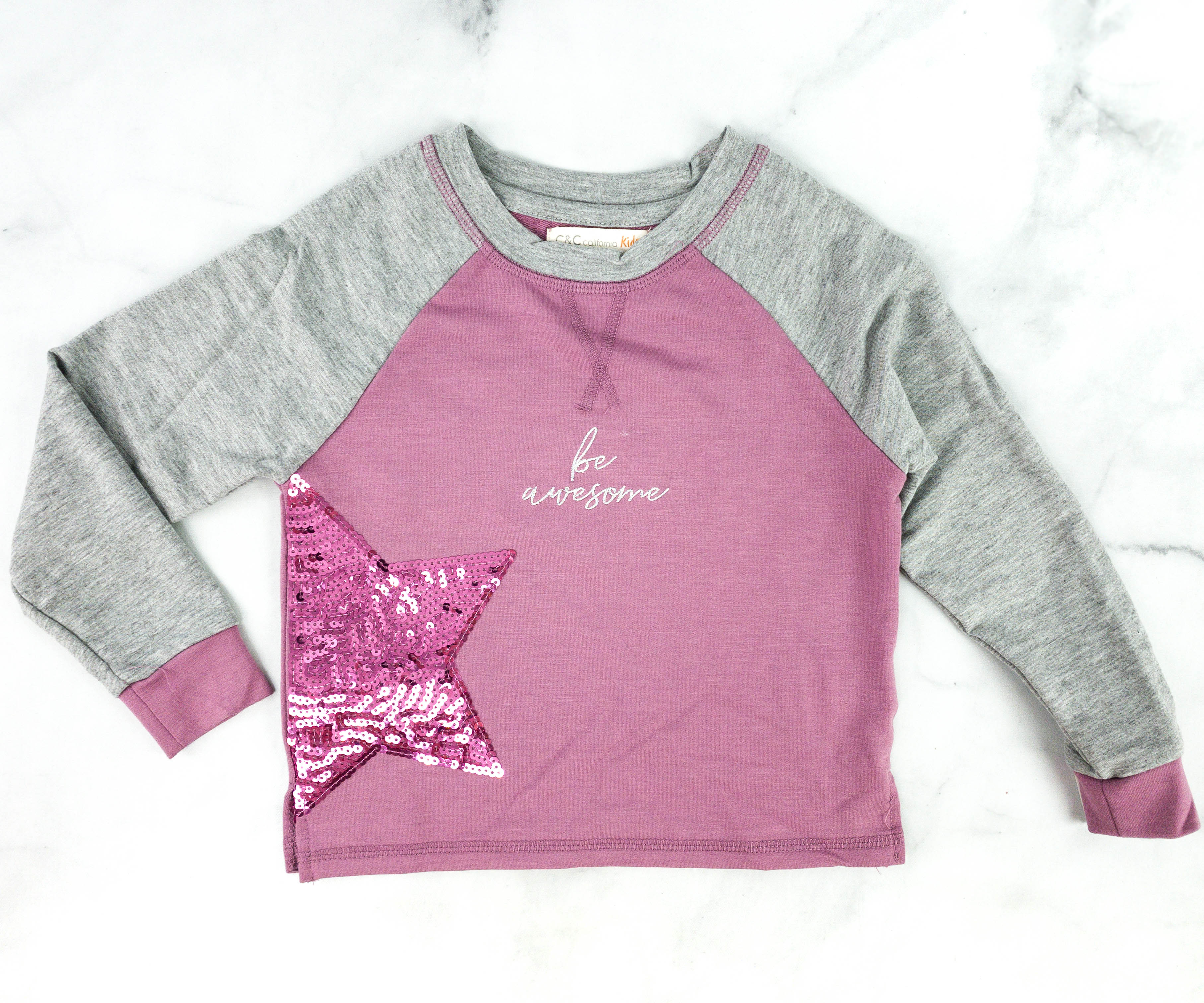 C&C California Girls Graphic Raglan Top ($19) I can't get enough of the cute tops from this box! This one is gray and pink and has an embroidered text that says "be awesome"!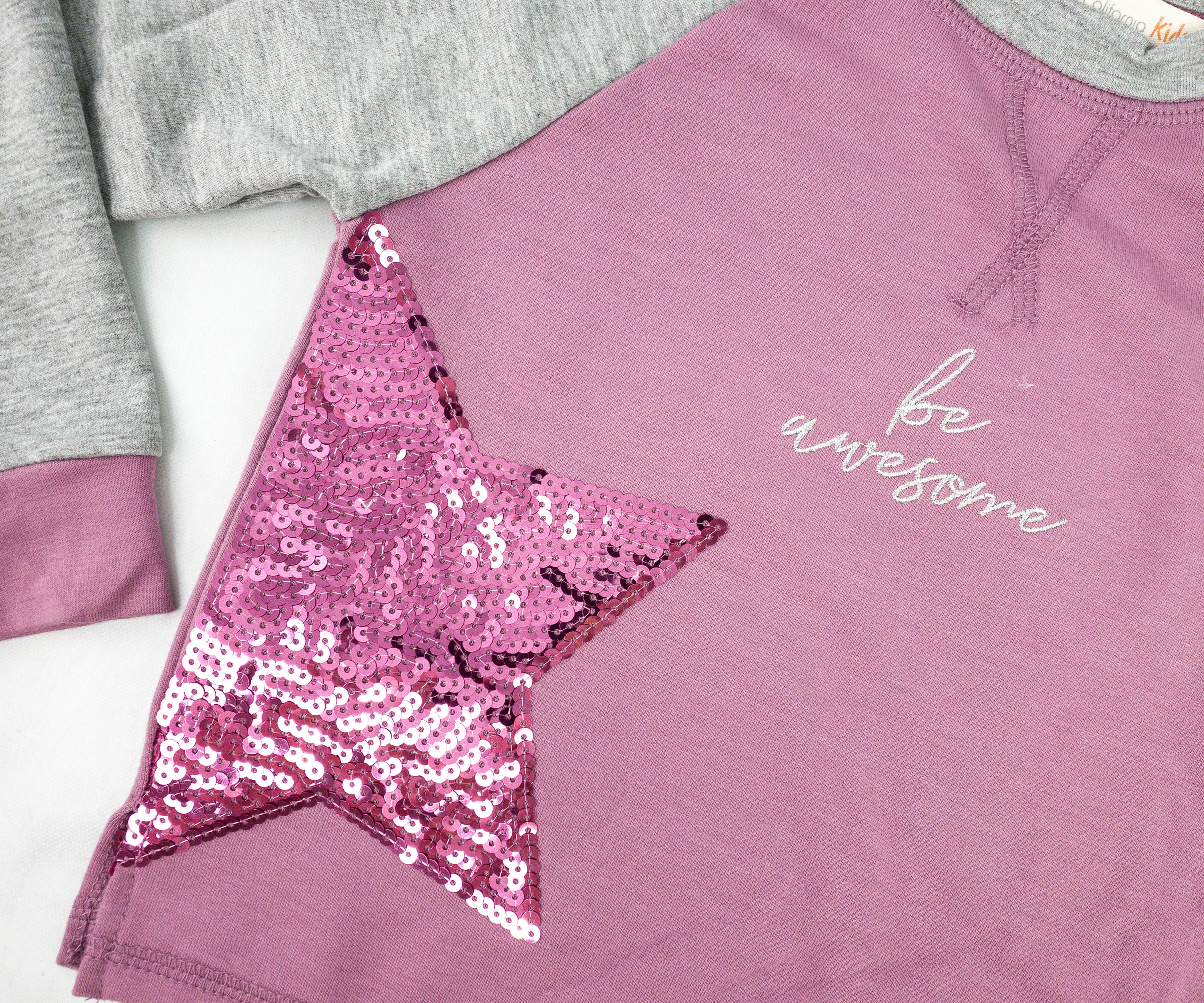 It has a sequined star on the side that adds a bit of bling.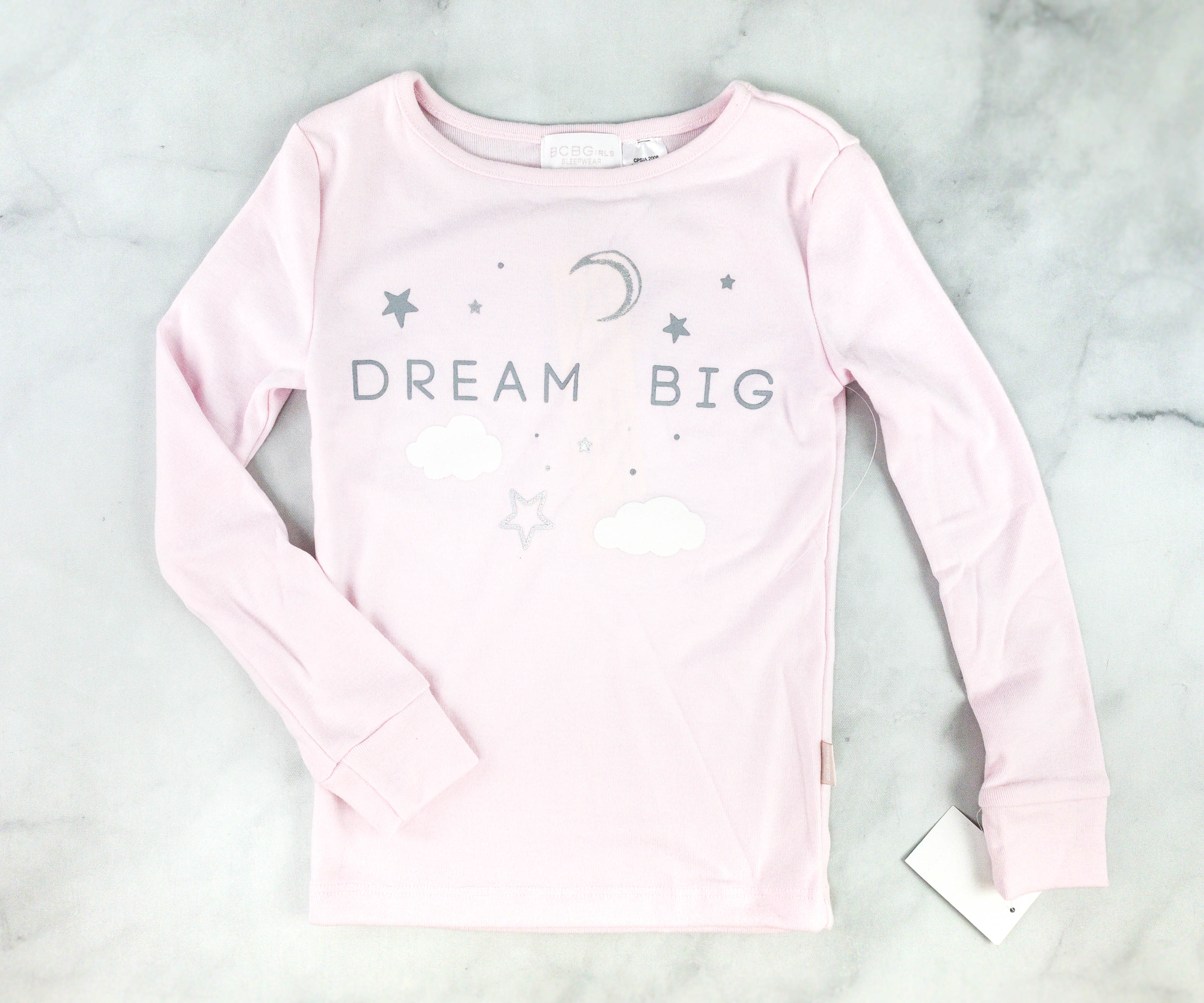 BCBG Girls "Dream Big" Pajama Set ($29) For a comfy sleep, they even included a pajama set for my daughter! I love that the top has long sleeves, they're great for those cold nights as they give added warmth.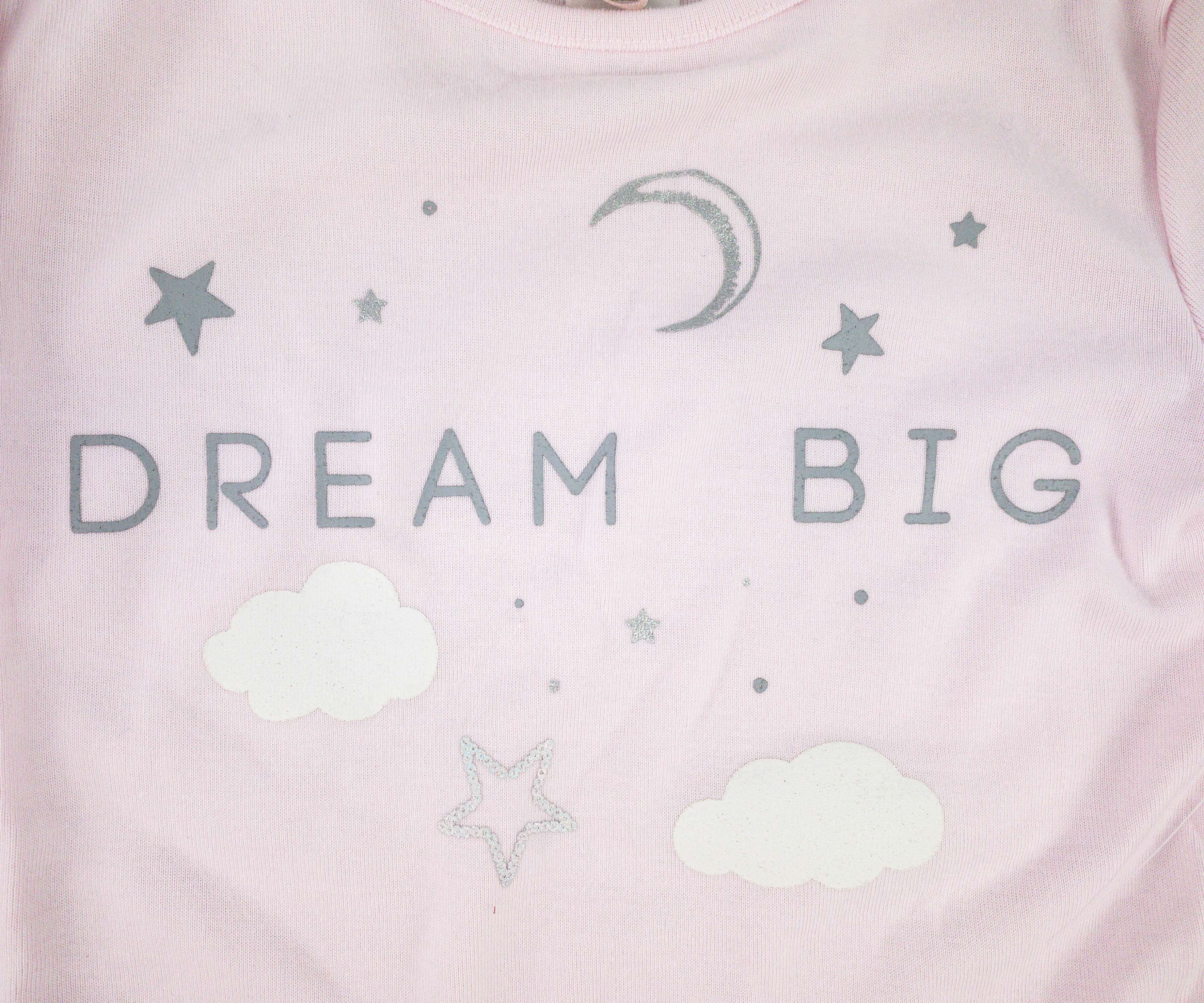 The top features the words "dream big", along with stars and clouds!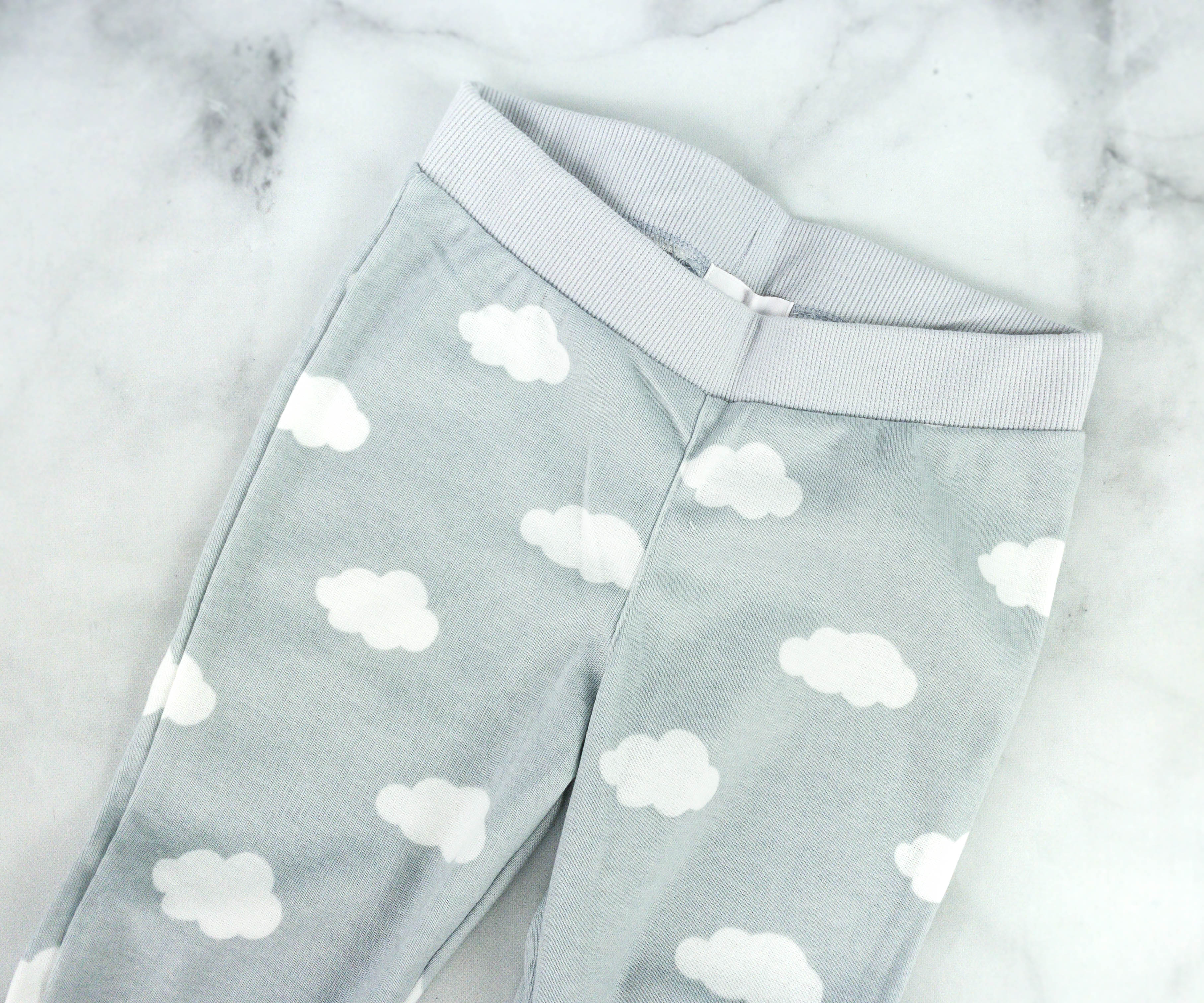 The bottoms it came with have an elastic waist so you can easily slip them on and off!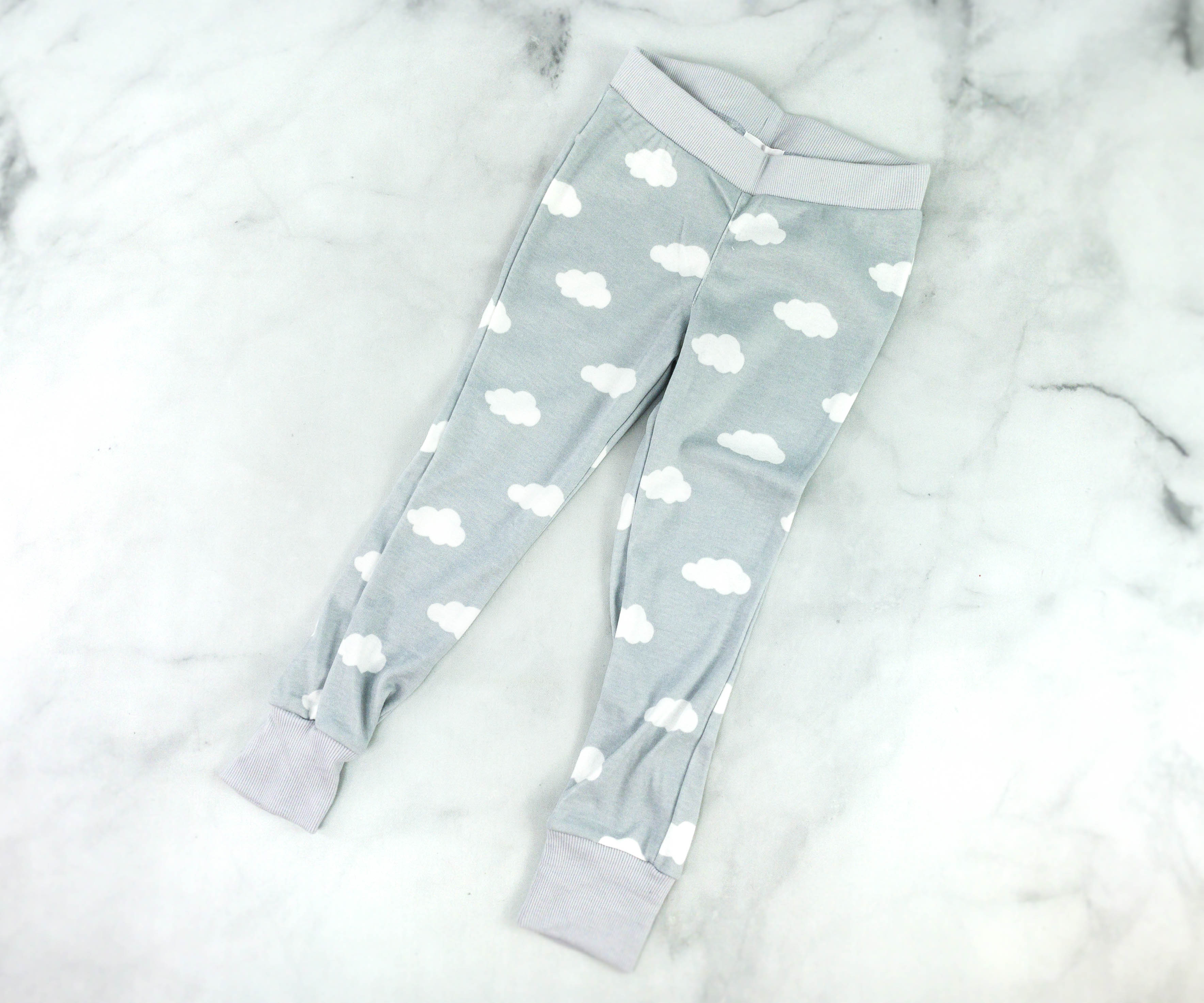 It features fluffy cloud prints all over. The fabric used for the pants is also soft and lightweight but enough to keep my daughter warm.
This is such a cute sleepwear set!
This month's Kidbox has really adorable clothing pieces! There's a bunch of long sleeved tops with lovely details, plus two bottoms that are easy to wear and also versatile. I'm happy that they even included a pajama set! It's so comfy and it'll also keep my daughter warm at night. All the pieces are age-appropriate and the designs inspire kids to be great so I'm really happy! This styling service is a great way to update your kids' wardrobe without leaving the comfort of your own home. Another great thing is that you can just choose what to keep and return the things you don't want back! It's so convenient! That being said, it's not really worth it to keep only part of the box, the great deal is when you keep the entire thing!
What do you think about Kidbox?