Girls Can! Crate has a great new holiday deal!
We are incredibly excited to announce a very special gift that we're including in all subscriptions this December– LEGO® DOTS! Now, we don't typically include other companies' products in our subscriptions, but when LEGO approaches you, that's pretty hard to resist! LEGO® DOTS is LEGO's newest play set, aimed at exploring different ways for children express themselves. There are no rules with these sets, just blank canvases, colorful tiles and a child's imagination. Arts and crafts lovers can dive in and create something new on the go, then re-design it any time.
Get a FREE LEGO® DOTS with your first box on any subscription! Deal applies automatically, just use this link to subscribe. Ends 12/15. LEGO® DOTS are included in subscriptions only and not in previously released crates and included in December shipments only.
PLUS Save 15% on your first box! Use coupon code HELLO15.
FREE LEGO Dots at Girls Can! Crate!
Check out all our Girls Can! Crate reviews to find out more about this subscription box!
About this box: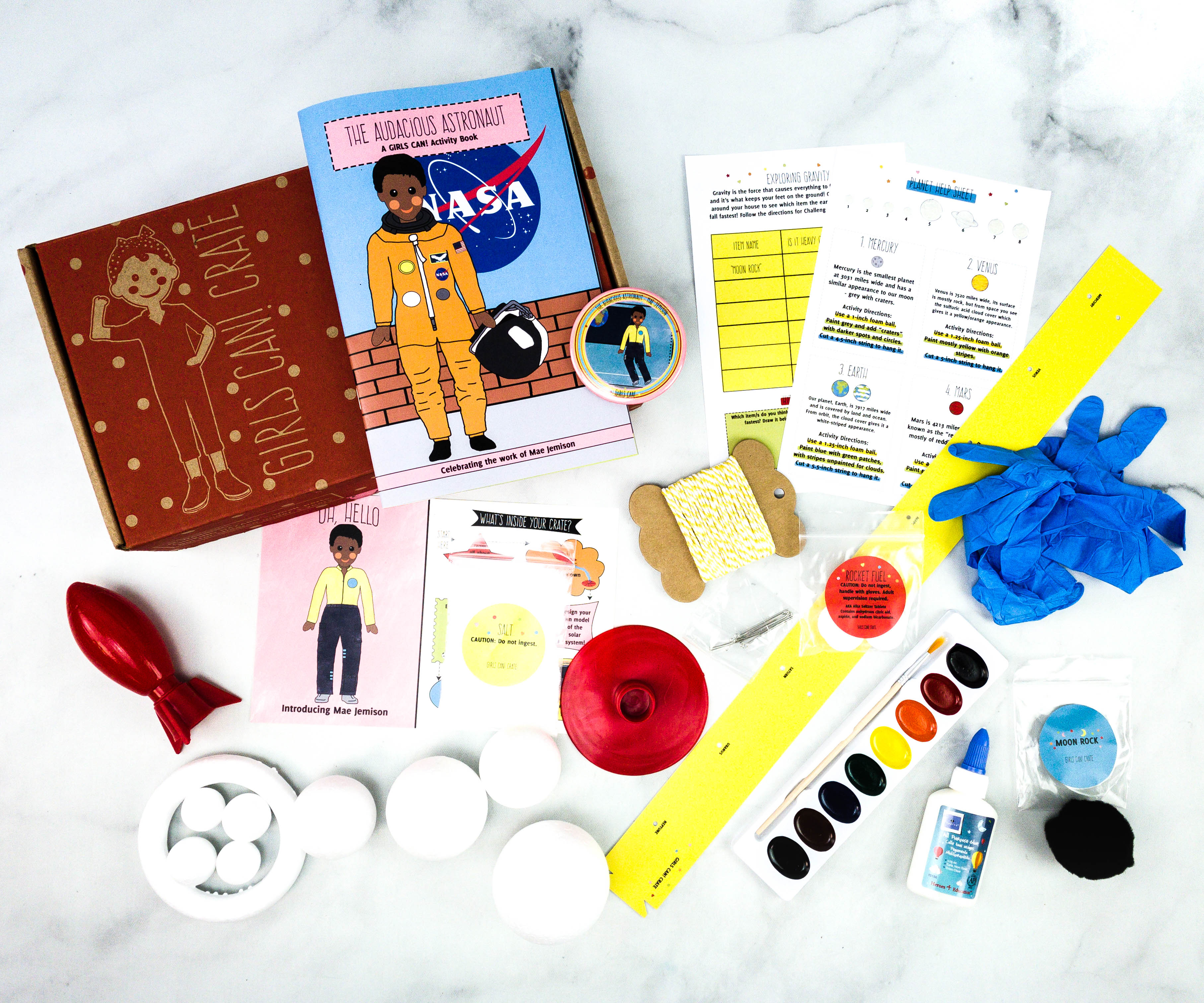 Girls Can Crate is a monthly subscription for children between 5 and 10 years of age that promotes the idea that girls can do whatever they set their minds to. Each month features a different female pioneer whose story inspires girls to achieve. Each box includes a 20-page activity book that includes the heroine's story, 2-3 STEAM activities, and creative play props. Boxes have themes that celebrate female pioneers from diverse backgrounds, but the activities themselves are usually gender neutral.