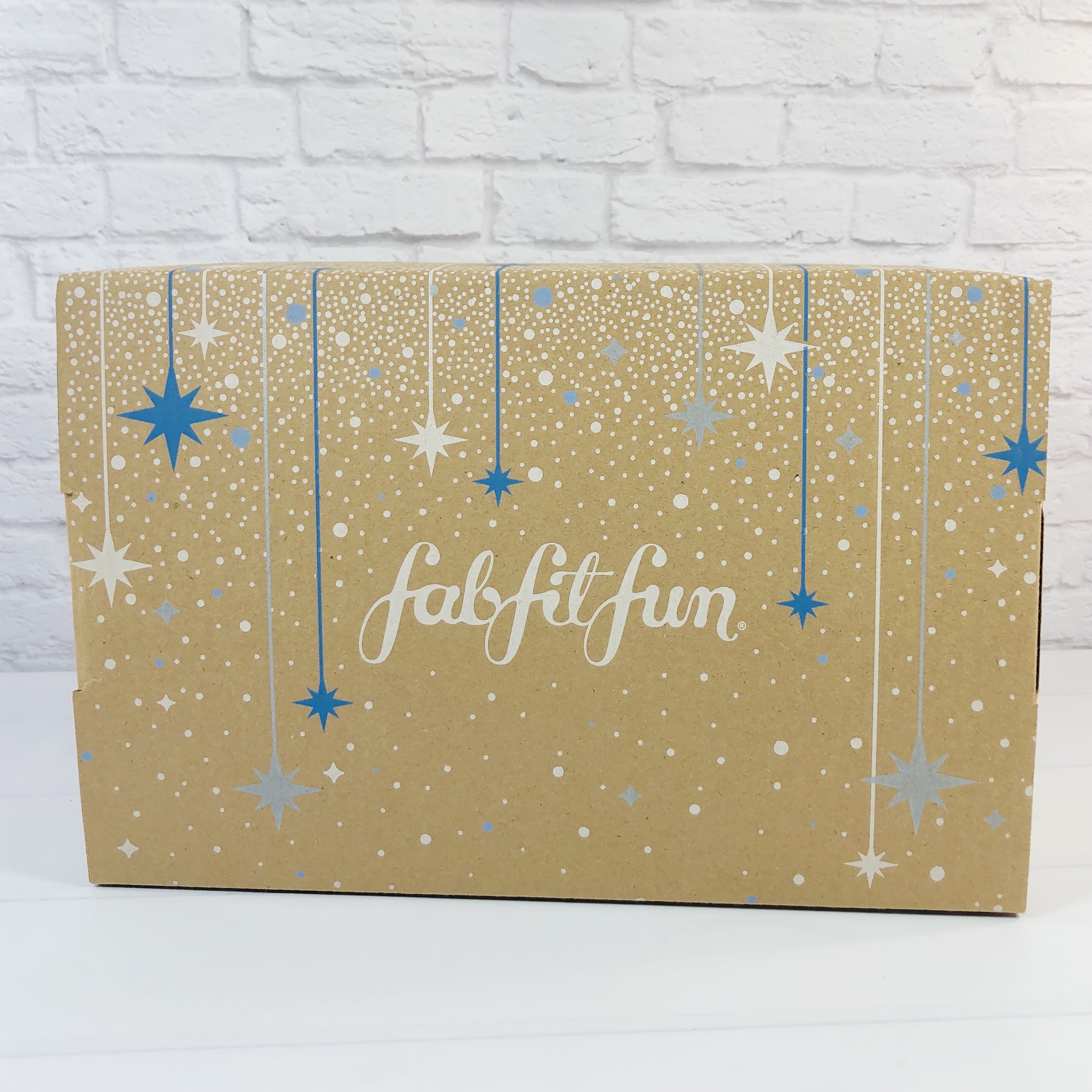 FabFitFun Box is a quarterly women's subscription box that promises fabulous beauty, fashion, and fitness items every quarter, full size and premium.
The Winter Box is no longer available – but the Winter Member's Picks Box is! Check out the full spoilers and all the variations for the Winter 2020 FabFitFun Members Picks Box here.
DEAL: New members can save $10 with coupon code FAB10!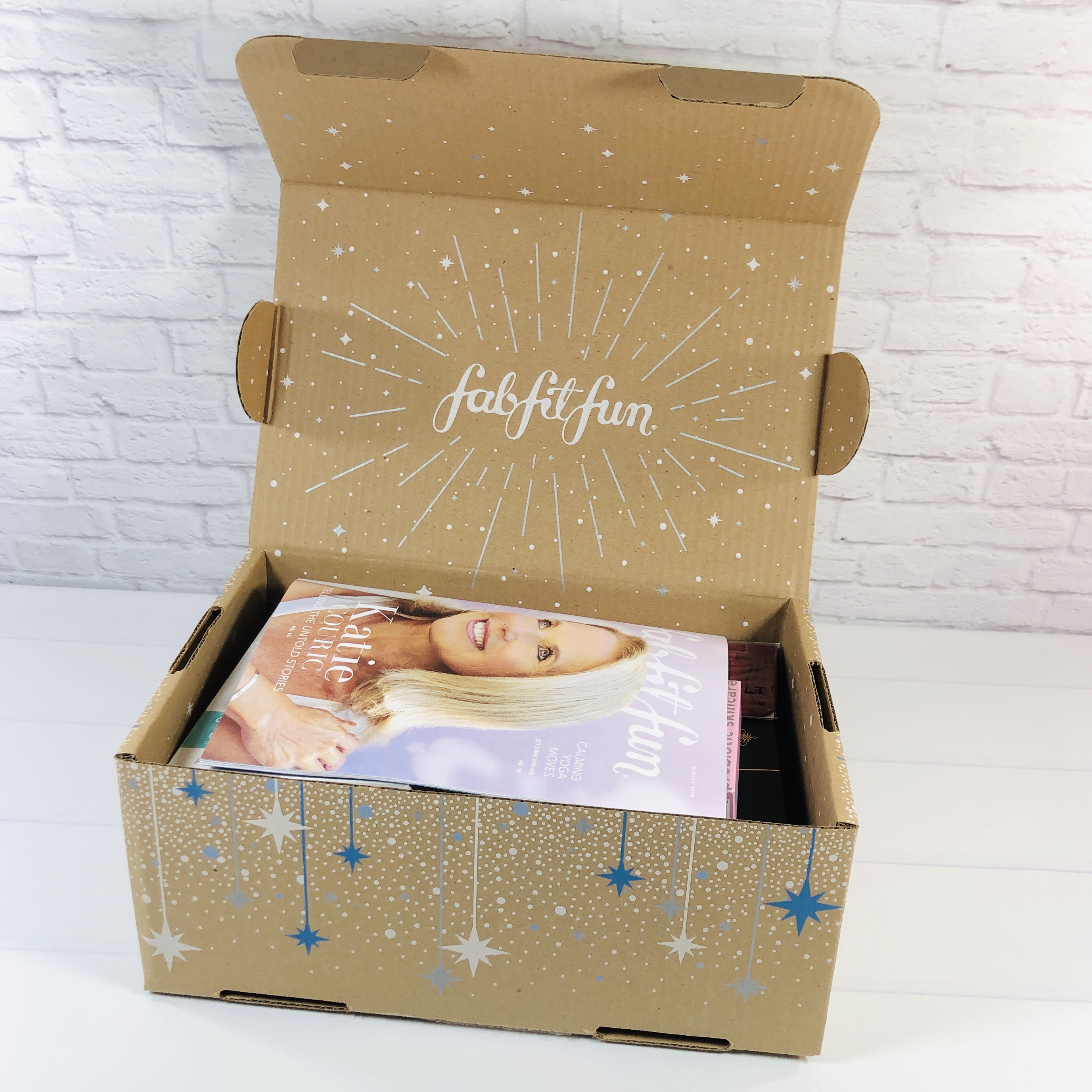 The Winter Box looks so festive with blue and white stars all over!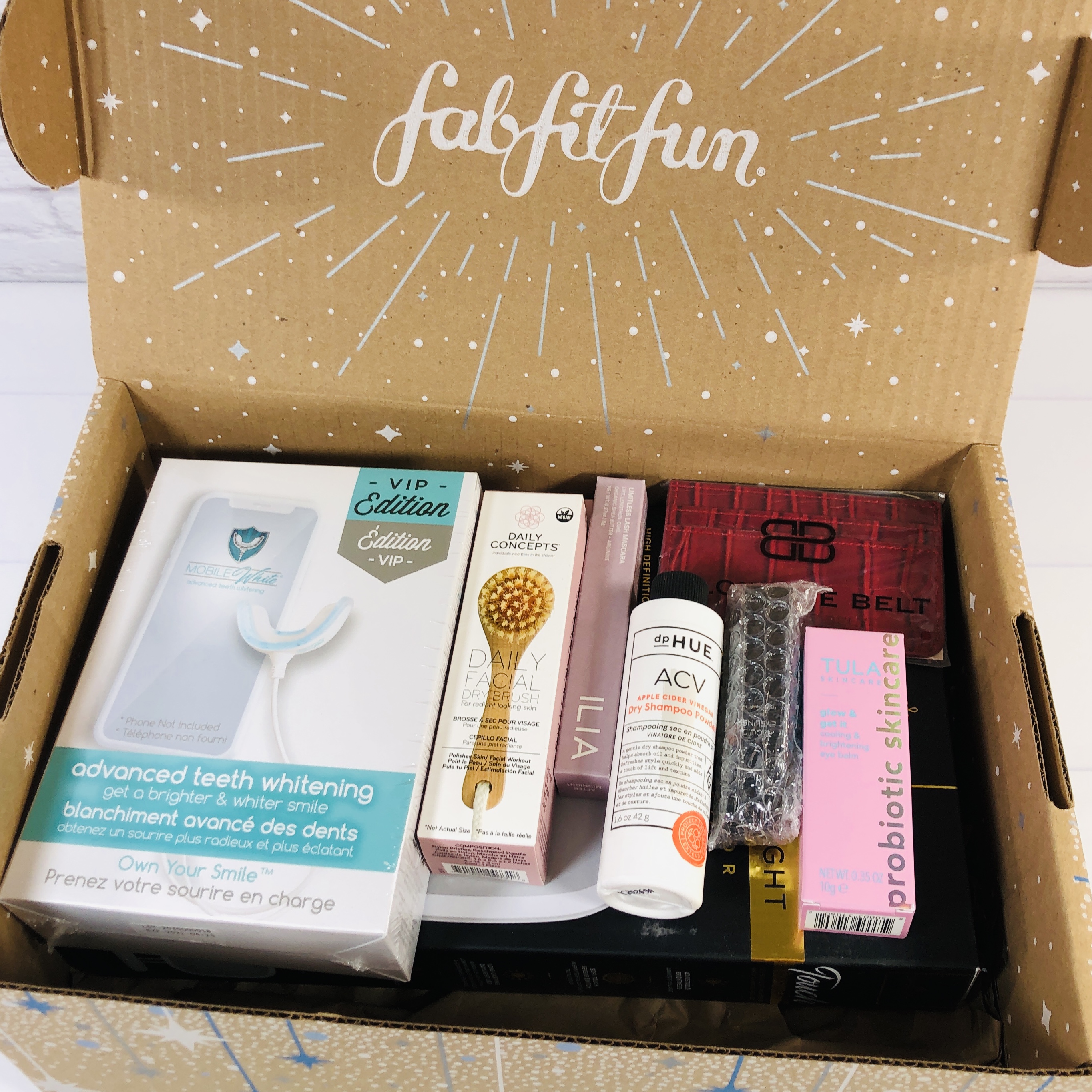 This box is packed full of goodies, as it is every season. All items came in their original packaging.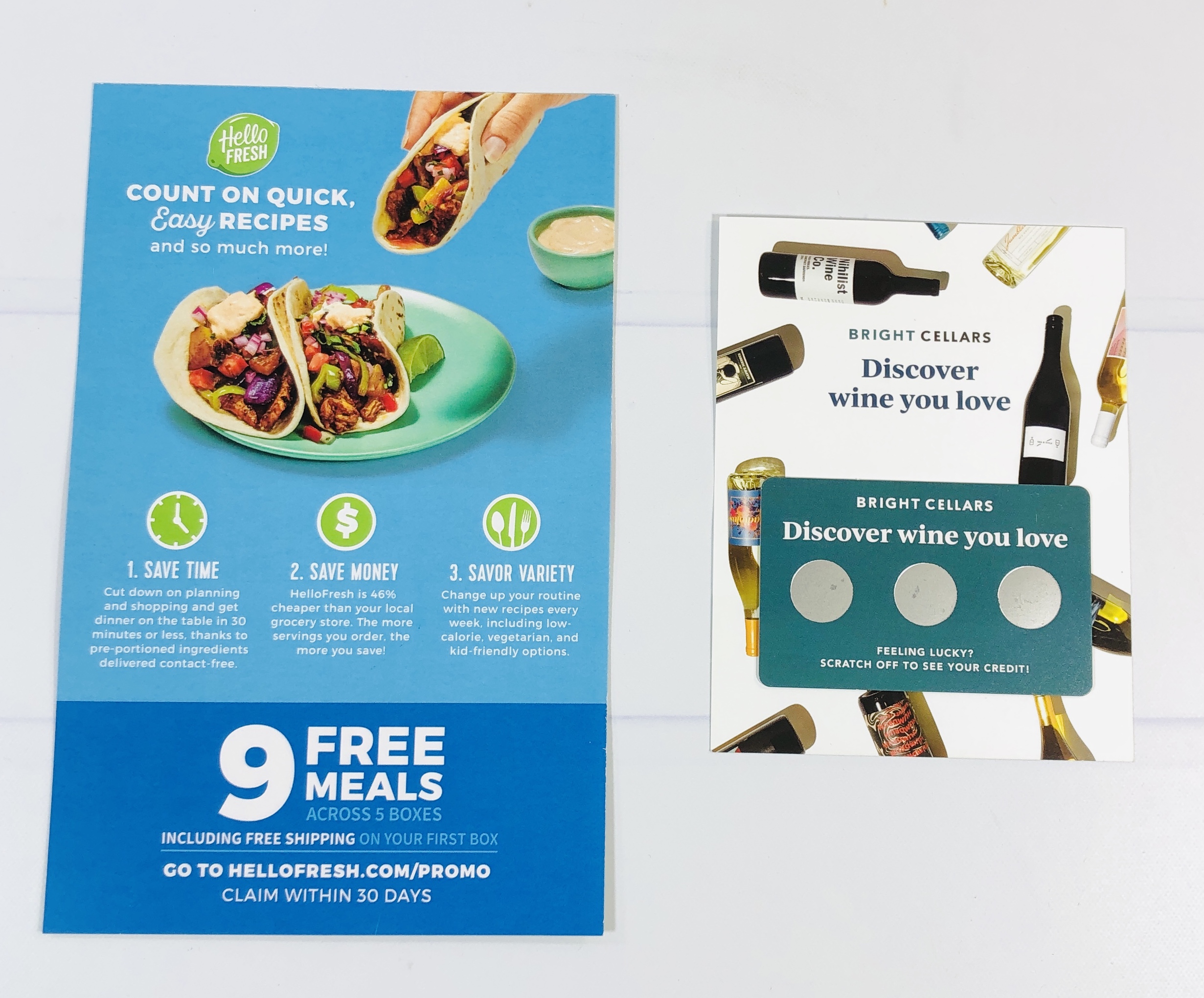 The box also includes discount cards! They are from FabFitFun, Hello Fresh, and Bright Cellars!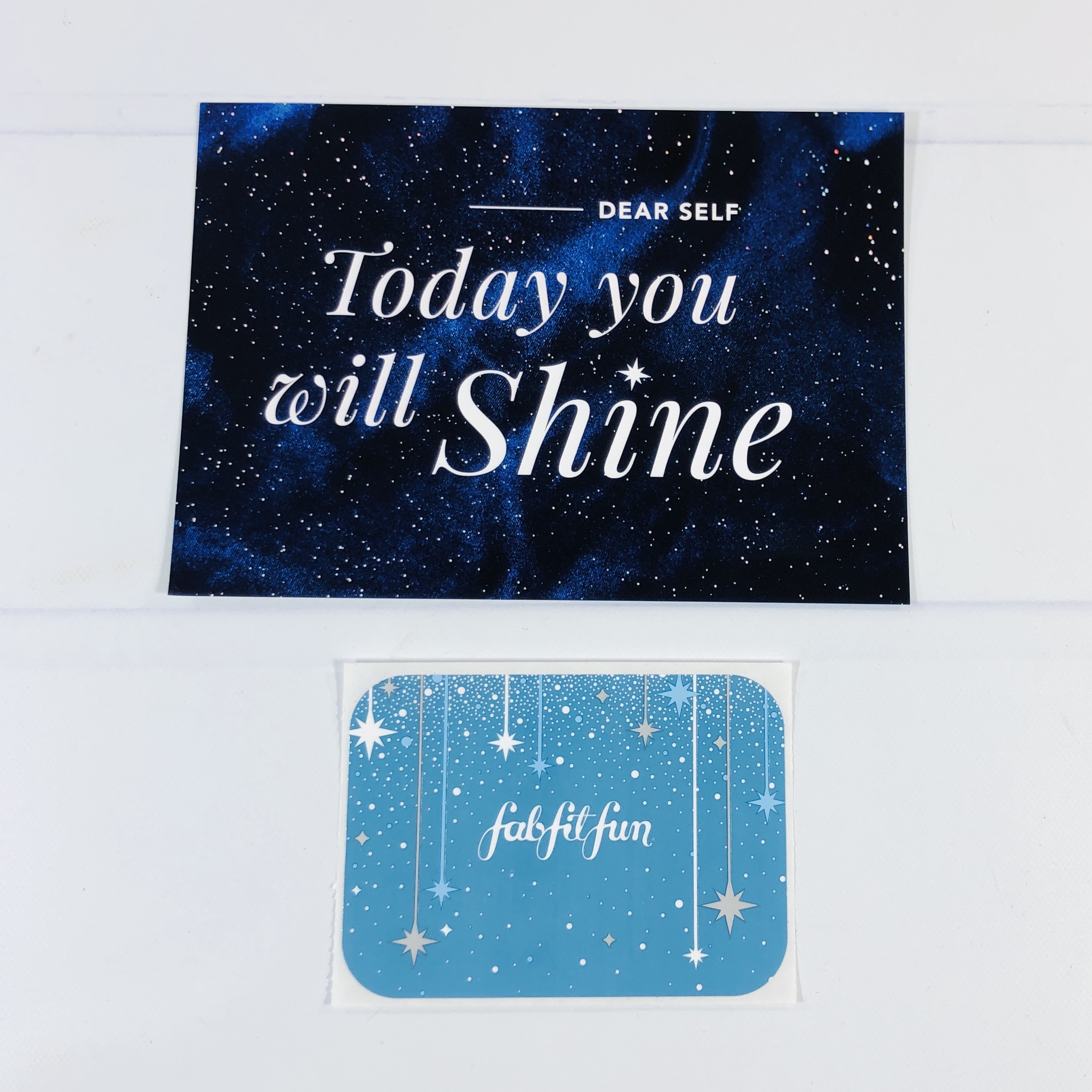 Here's a closer look at the card from FabFitFun. You can share it with a friend or colleague! At the back is a coupon code that can be used for new subscriptions. I'm loving the sticker, it has the same design as the box!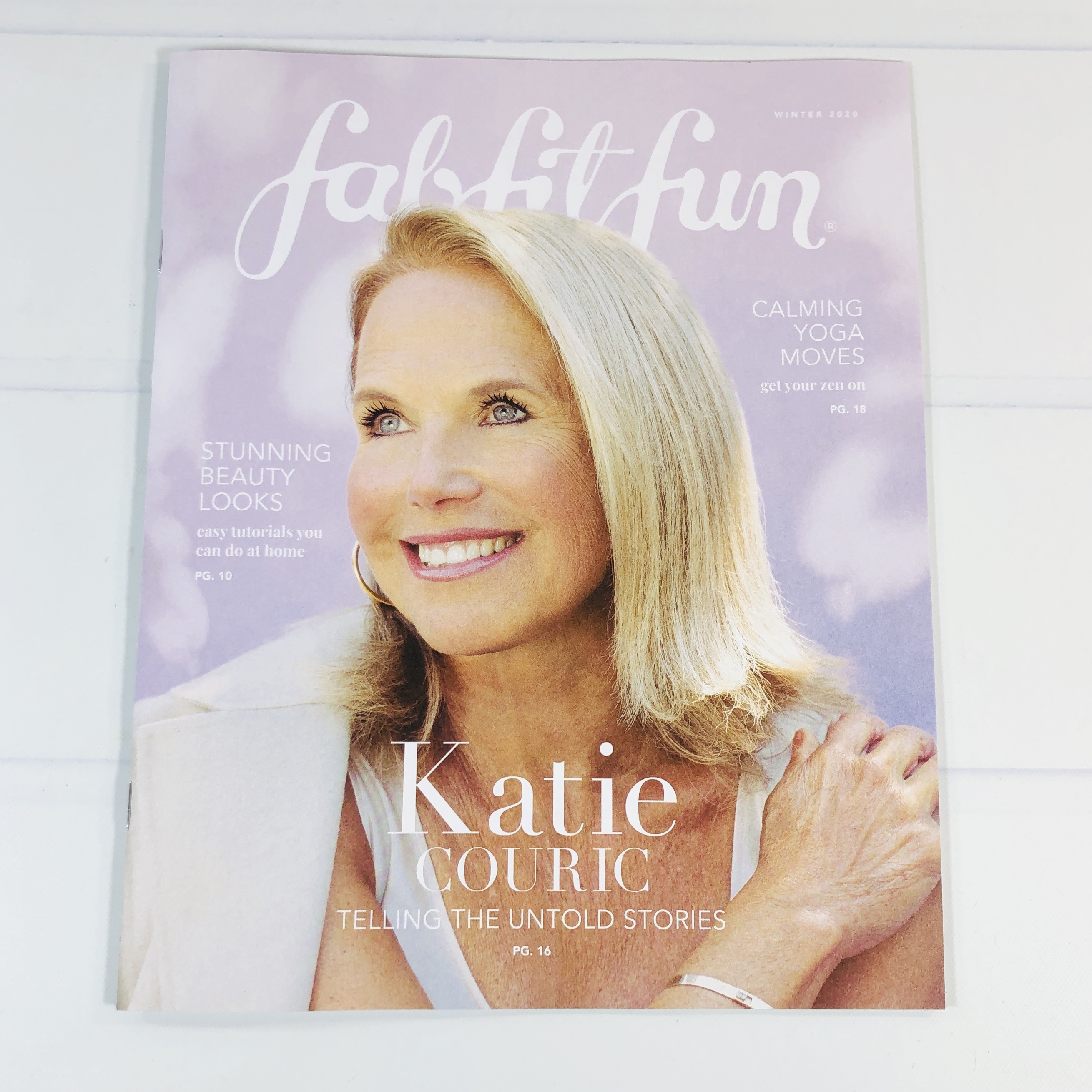 As usual, they sent us a large-format mini-magazine. This quarter, it features Katie Couric on the cover.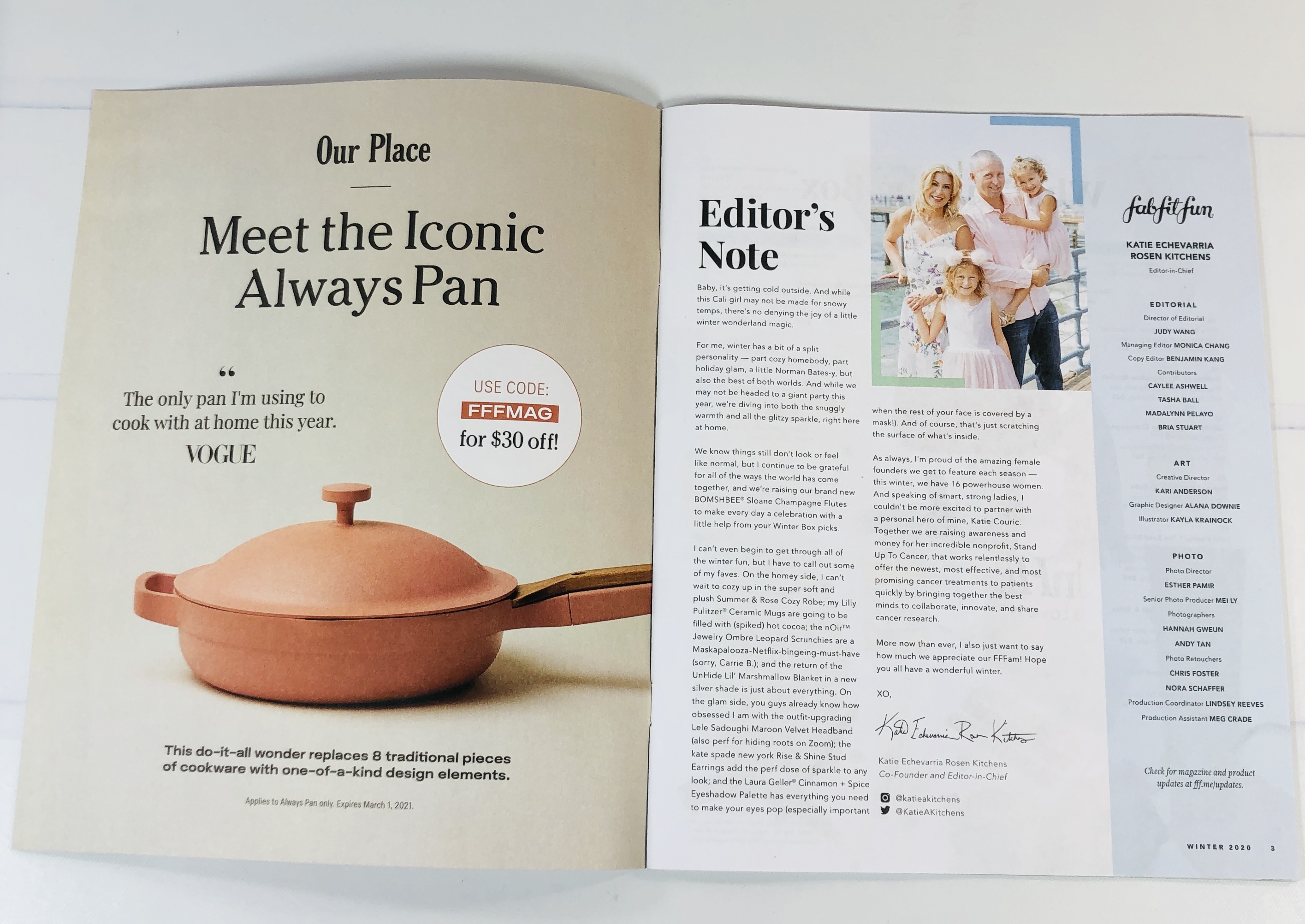 The first page has a message from co-founder and editor-in-chief Katie Echevarria Rosen Kitchens!
The magazine provides all the details on the products, plus fun lifestyle articles (see all the lifestyle articles at the bottom of the review). There are a lot of box variations!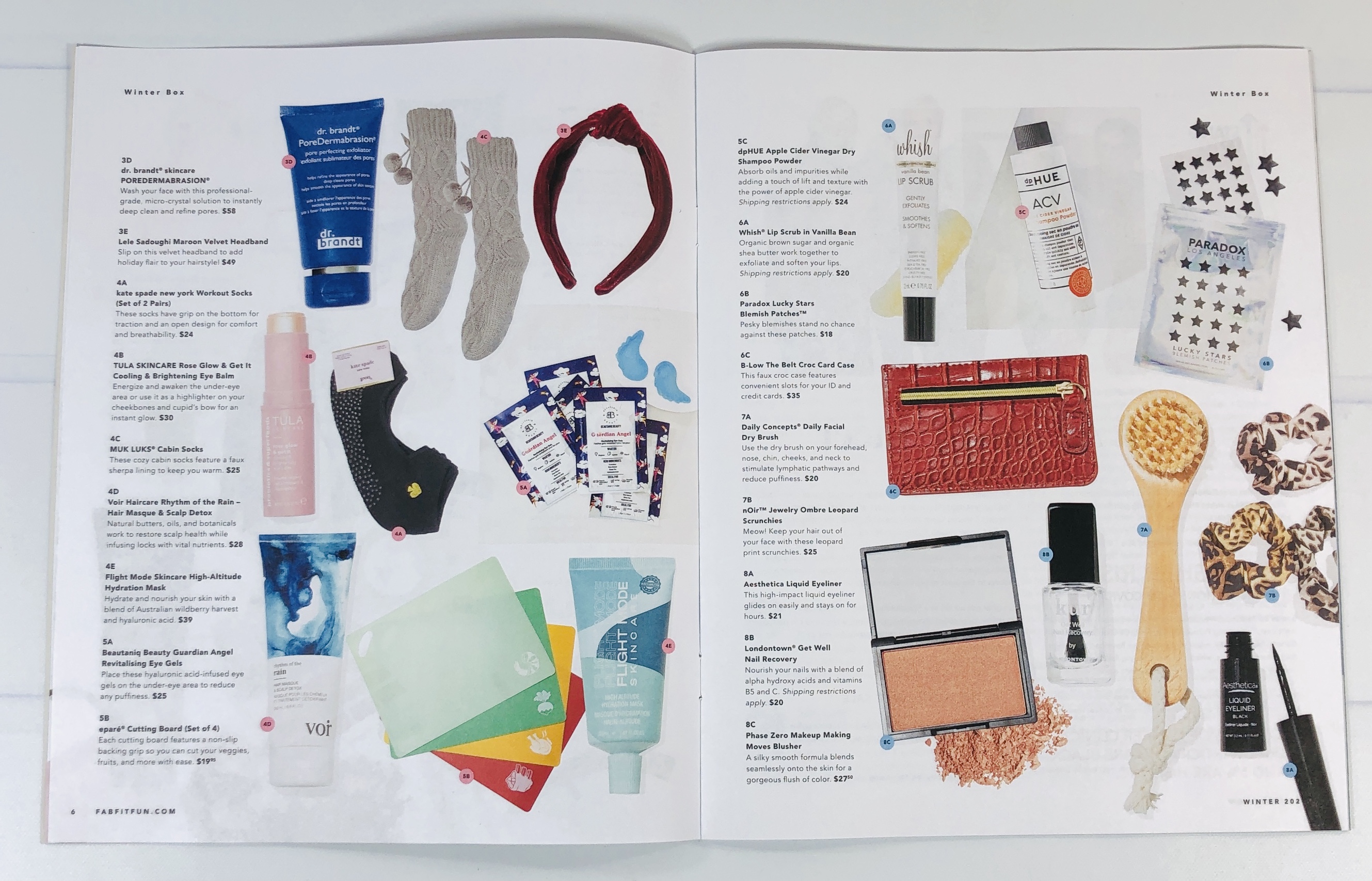 Each item listed has the name, a short description, and even the price so you would know the actual value of the product you will get. They have everything from makeup to skincare and other essentials a woman needs!
Variations of these can be in your box but not all of them. A full 4-page spread gives details on every item and variation in the box.
Everything in my FabFitFun VIP Box for Winter 2020! There are lots of item variations that are detailed below.
I have an annual subscription so I was able to make a few extra choices than a seasonal subscriber.
CHOICE ITEMS
Subscribers will get to choose among the following:
I picked Mobile White® Advanced Teeth Whitening Kit!
Mobile White® Advanced Teeth Whitening Kit ($89.99, sold out on Amazon, find it here) Now you can get whiter teeth in your home, and with the help of your cell phone!
The kit came with instructions, 3 syringes of gel, an LED lite tray, and phone adapters. There was even a code for a free download of a book by Dr. Bill Dorfman. The instruction sheet has English on one side, French on the other.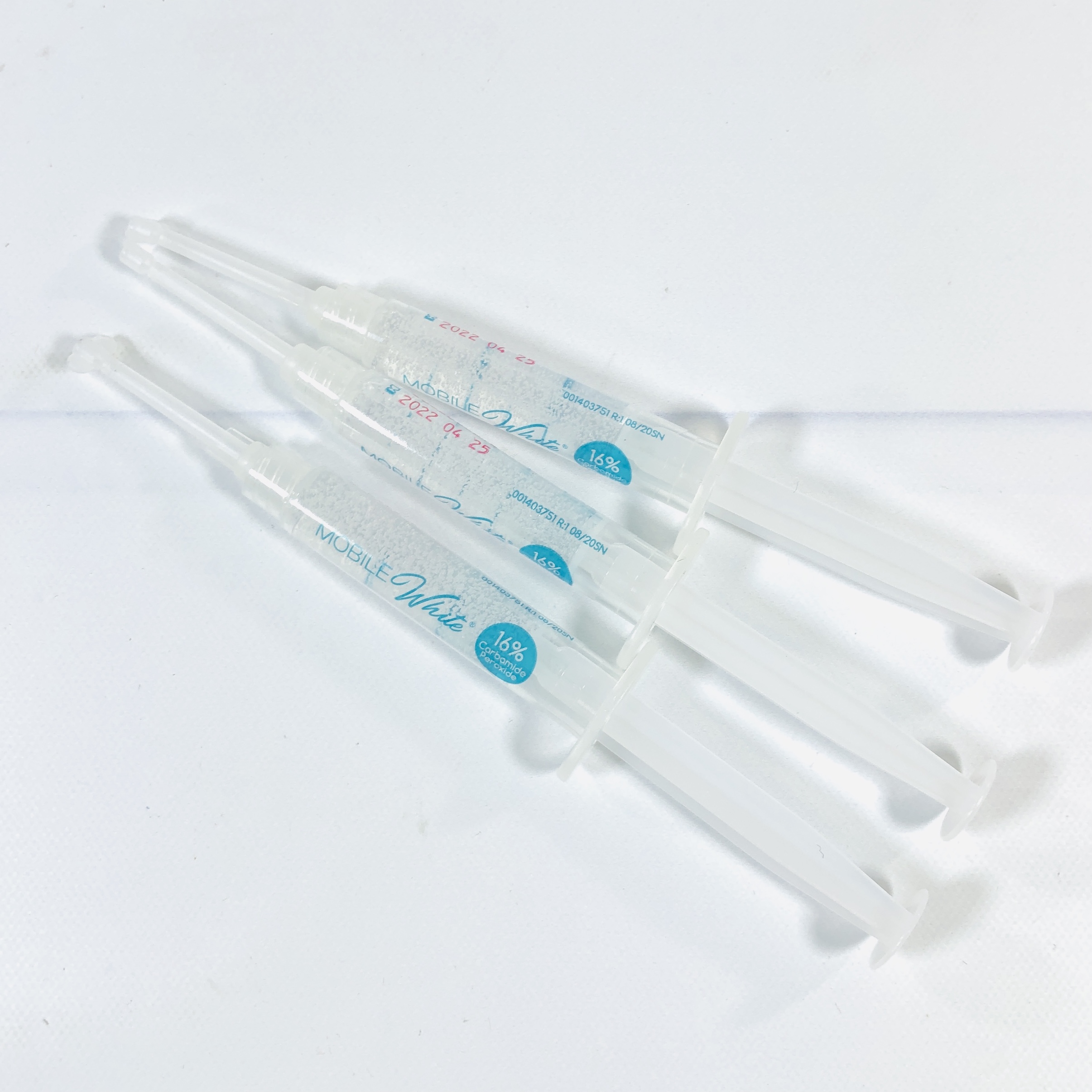 The syringes are each filled with 3ml of solution, and .5ml is required on each side of the mouthpiece for each treatment. That means there is enough solution for 9 treatments. According to the directions, for faster results use twice a day for 7 days. That means there is enough solution for 4.5 days. A set of 2 syringes is $14.99 on the Mobile White website. The ingredients are glycerin, propylene glycol, carbomide peroxide, water, carbomer, potassium hydroxide, flavor, potassium nitrate, sodium phosphate, and acesulfame potassium.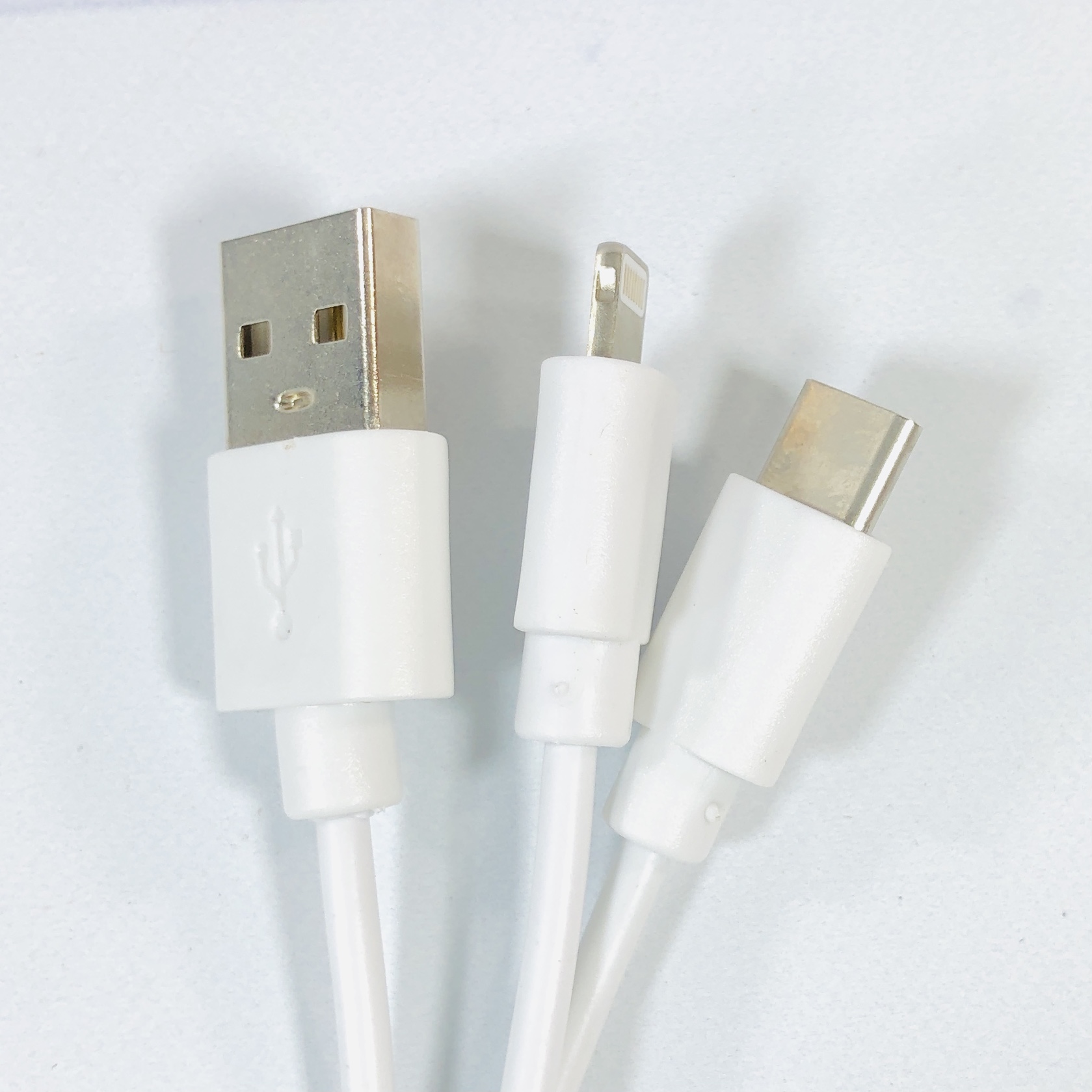 Here are the phone adapters.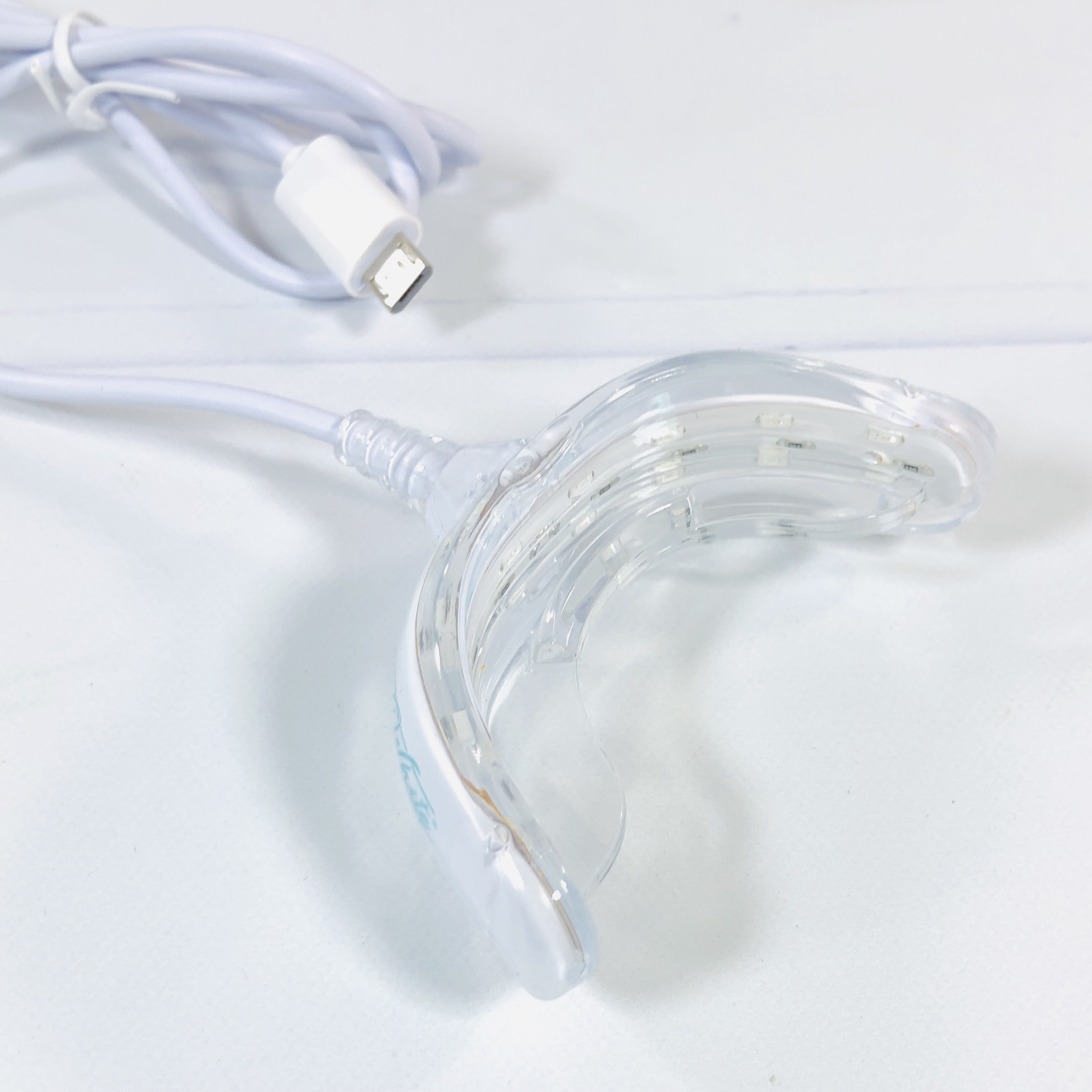 Plug it into the correct adaptor, apply the gel, stick in your mouth, and keep in there for 20 minutes.
The mouthpiece is soft, I wear something similar for nighttime teeth grinding.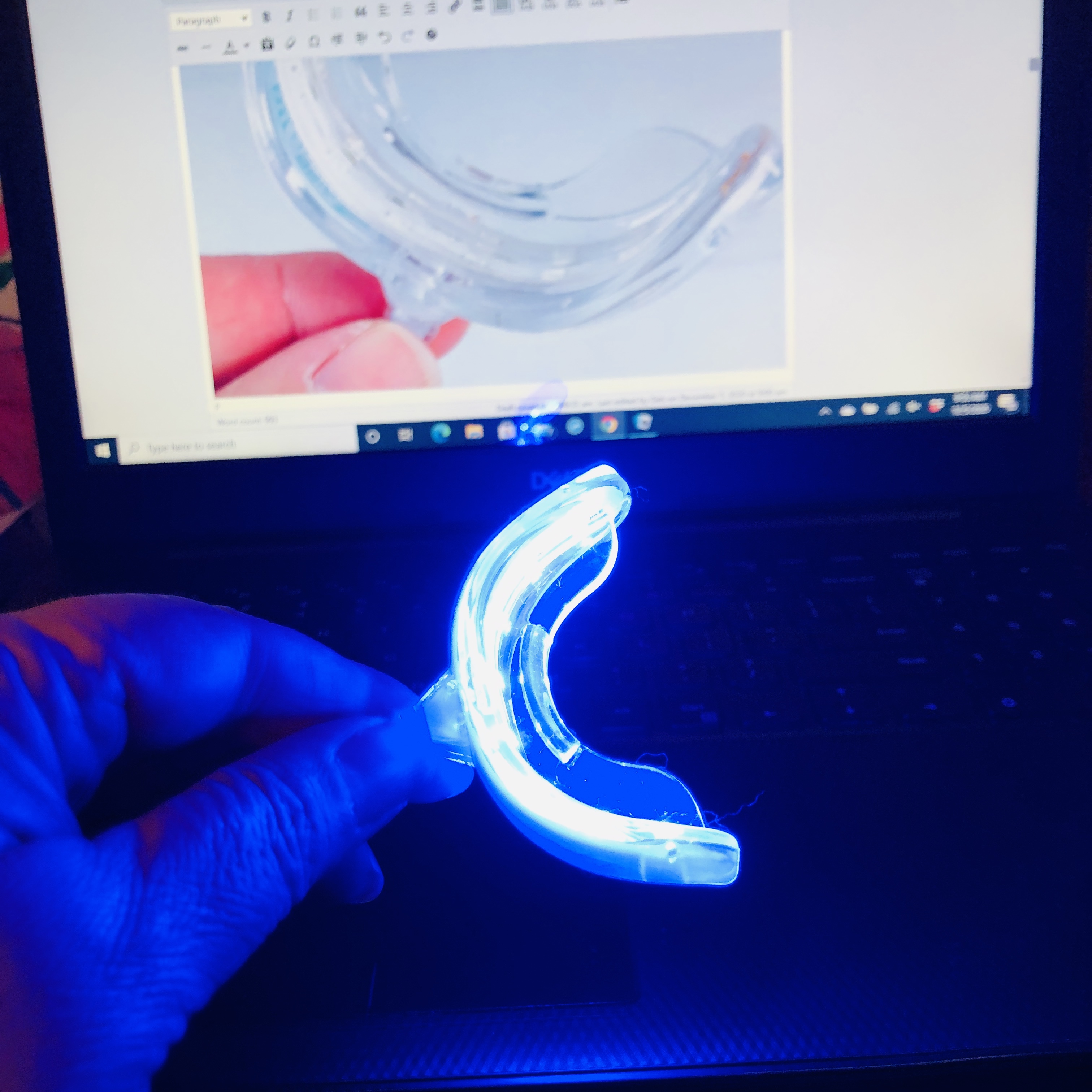 I couldn't get the iPhone adapter to work, I think it's because of the case I have on there but I also didn't want to force it. As soon as I plugged it into my laptop it immediately turned on. I am gifting this to my daughter, she has always wanted to try something like this, and I have so many crowns at my age that if my teeth get whiter they won't match the colors of the crowns. The product is supposed to be safe for those with sensitive teeth.
Subscribers will get to choose among the following:
I chose Impressions Vanity Company® LED Vanity Mirror!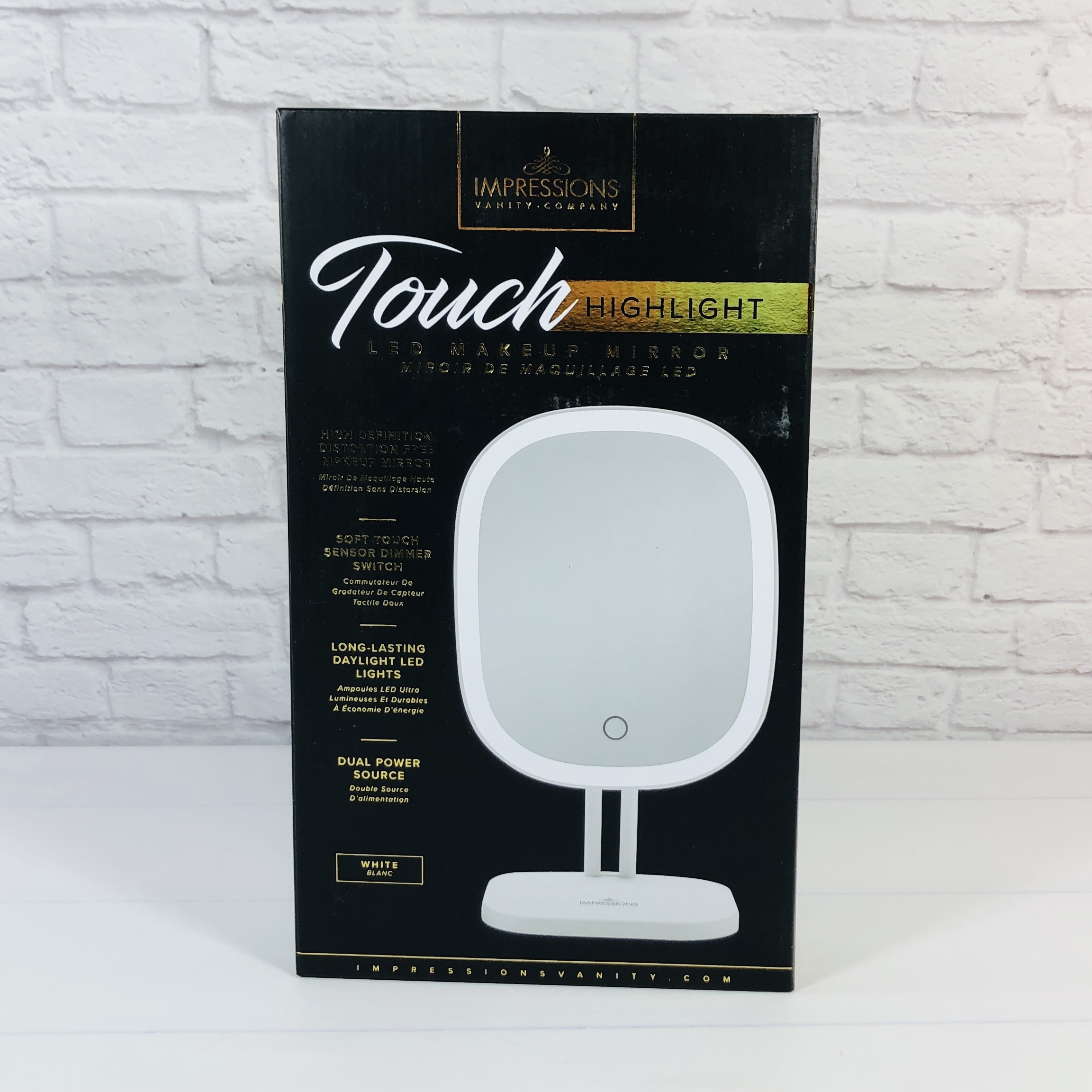 Vanity Company® LED Vanity Mirror ($45) This was one of those items that I didn't know I needed until it came into my life.
There is some assembly required, but it was super easy. I would suggest inserting the batteries first, then stick the mirror into the base. It also came with a USB plug. It doesn't store power (it's not rechargeable) but the power cord is helpful if the batteries die and you don't want to replace them.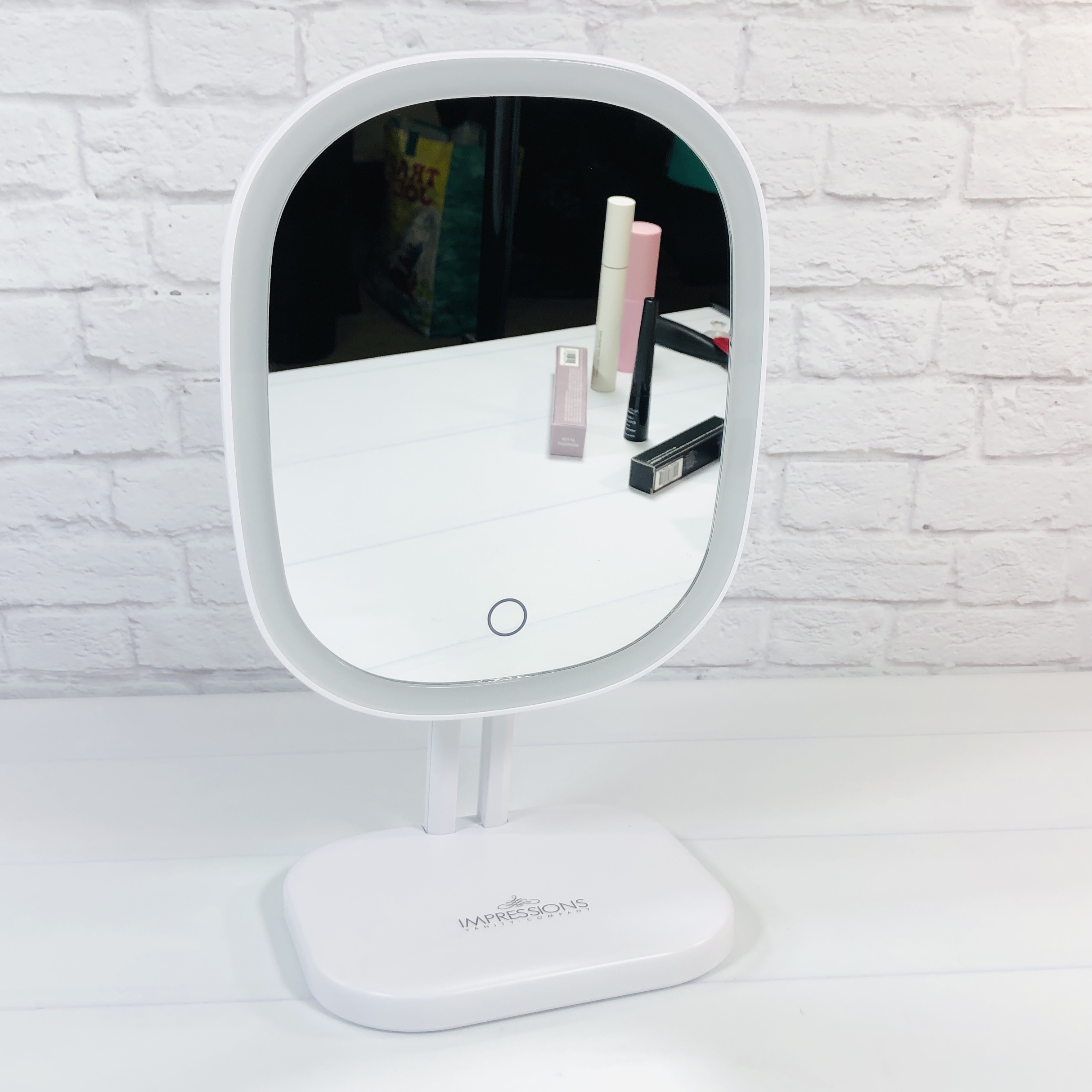 Ta-da!
Touch the circle on the bottom of the mirror to turn it on, or turn it off. If you press and hold then the LED lights will soften, or of they are low you can brighten it. Everyone in my home was impressed with this mirror, and even my husband thought it was cool!
Subscribers will get to choose among the following:
I chose ILIA Beauty Limitless Lash Mascara!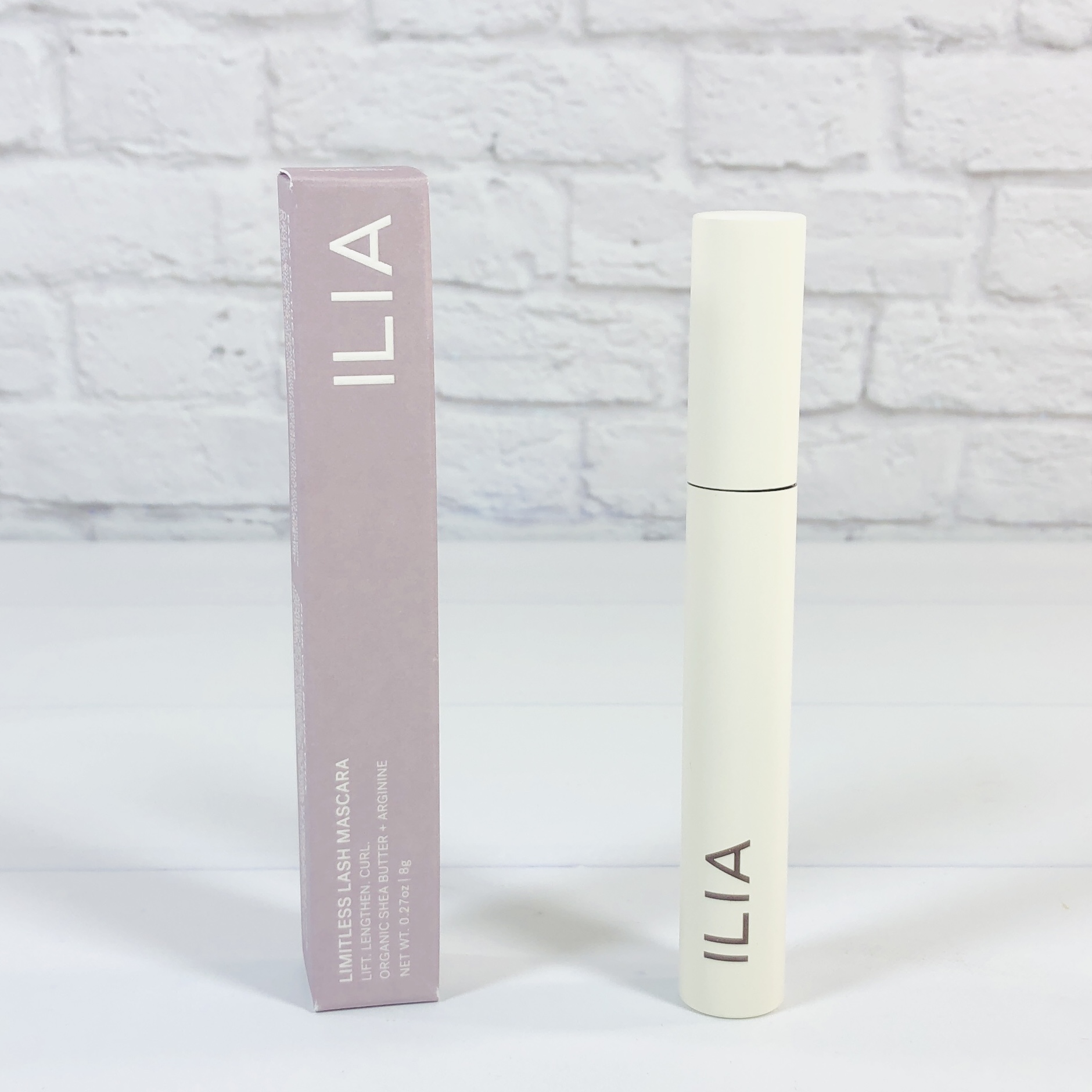 ILIA Beauty Limitless Lash Mascara ($28) I have received a couple of makeup items from this brand recently in different subscription boxes and I have been impressed. I was thrilled to try this mascara!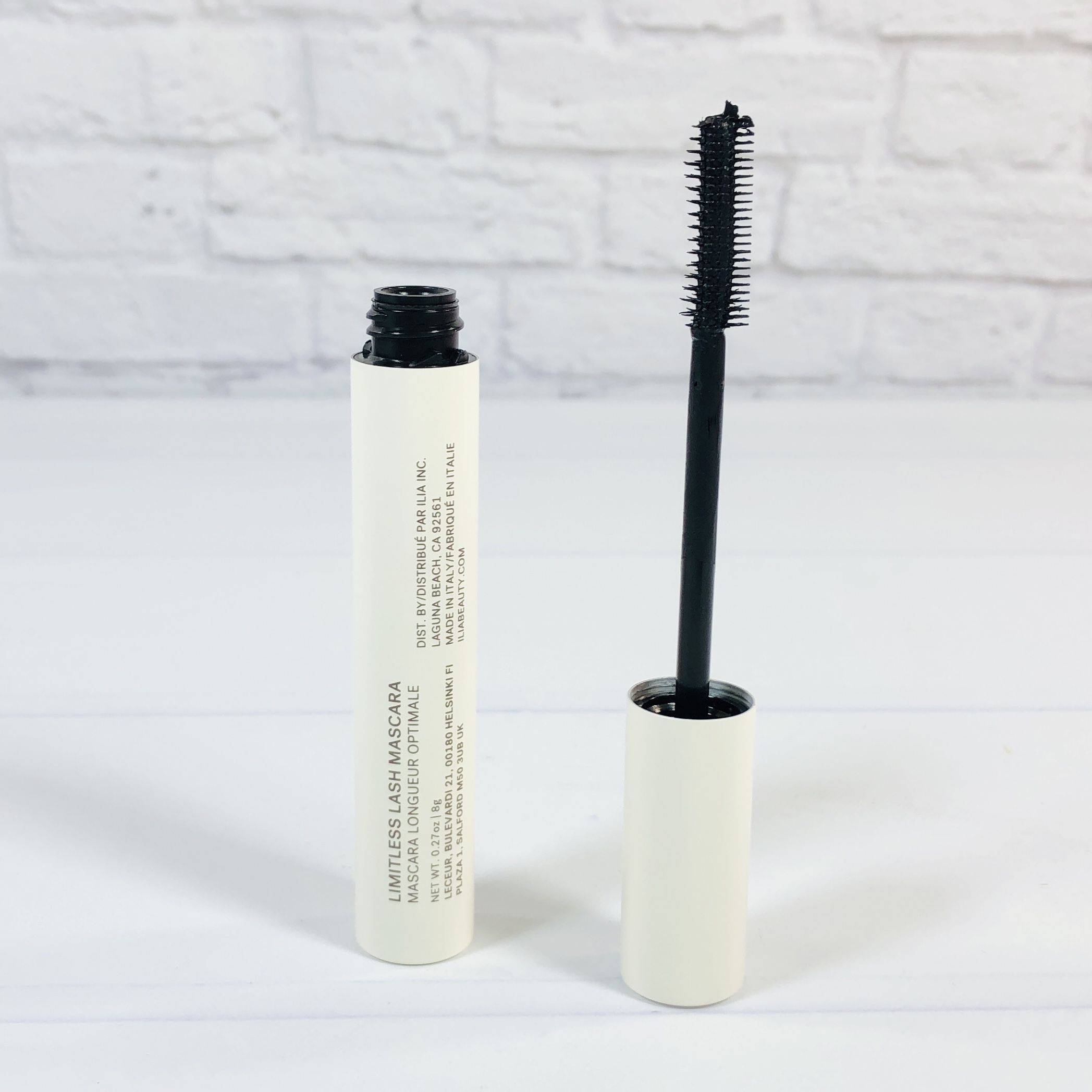 The brush is unique – the shorter side curls and volumizes, while the longer side lengthens and separates. The formula is considered "clean" and is free of parabens, mineral oil, and phthalates. It has shea butter and beeswax.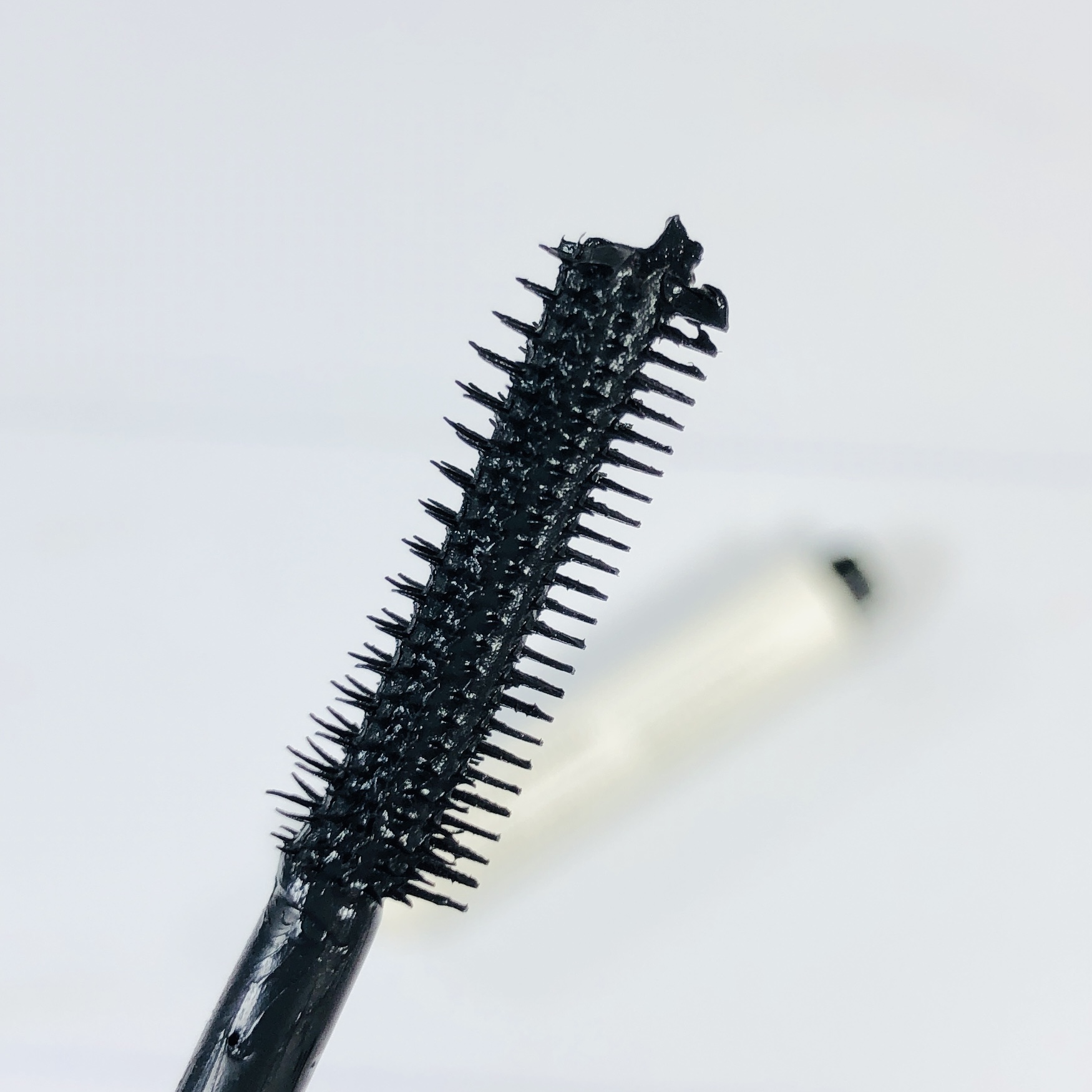 I thought it did a great job of defining and lengthening my lashes. Once again, I am impressed with this brand and hope to receive more products from them in the future!
ITEMS WITH VARIATIONS (Annual Subscribers Choose Variations – Seasonal Subscribers No Choice, Random Item)
Annual Subscribers will get to choose among these items:
I picked the TULA SKINCARE Rose Glow & Get It Cooling & Brightening Eye Balm!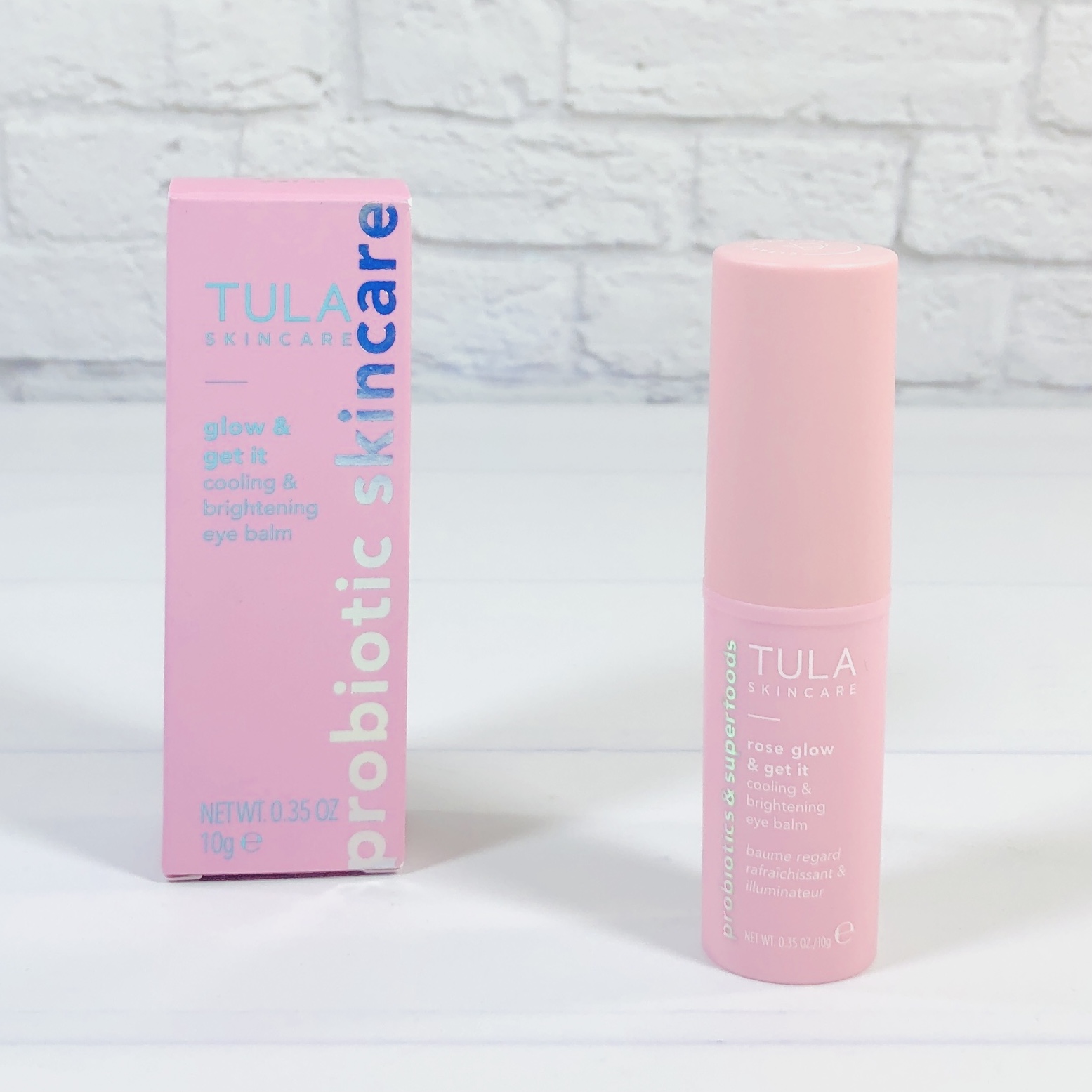 TULA SKINCARE Rose Glow & Get It Cooling & Brightening Eye Balm ($30) I am all about keeping my undereye area moist and this product does that and a bit more too. It brightens the area and leaves it with a cooling sensation.
Aloe and watermelon reduce the look of fine lines and hyaluronic acid draws water to the area. Caffeine is supposed to tighten the area and rosehip oil nourishes the skin. It has a little iridescence that I call an optical diffuser, it reflects light for a bright look. This product can be used as a highlighter on the nose, forehead, cheeks, or wherever but I really like it for the coolness it provides to the area, even if it's only for a little while. It helped my eyes look brighter too. It can be used under or over makeup so the travel friendly holder makes midday touch ups super simple.
Annual Subscribers will get to choose among these items:
I chose dpHUE Apple Cider Vinegar Dry Shampoo Powder!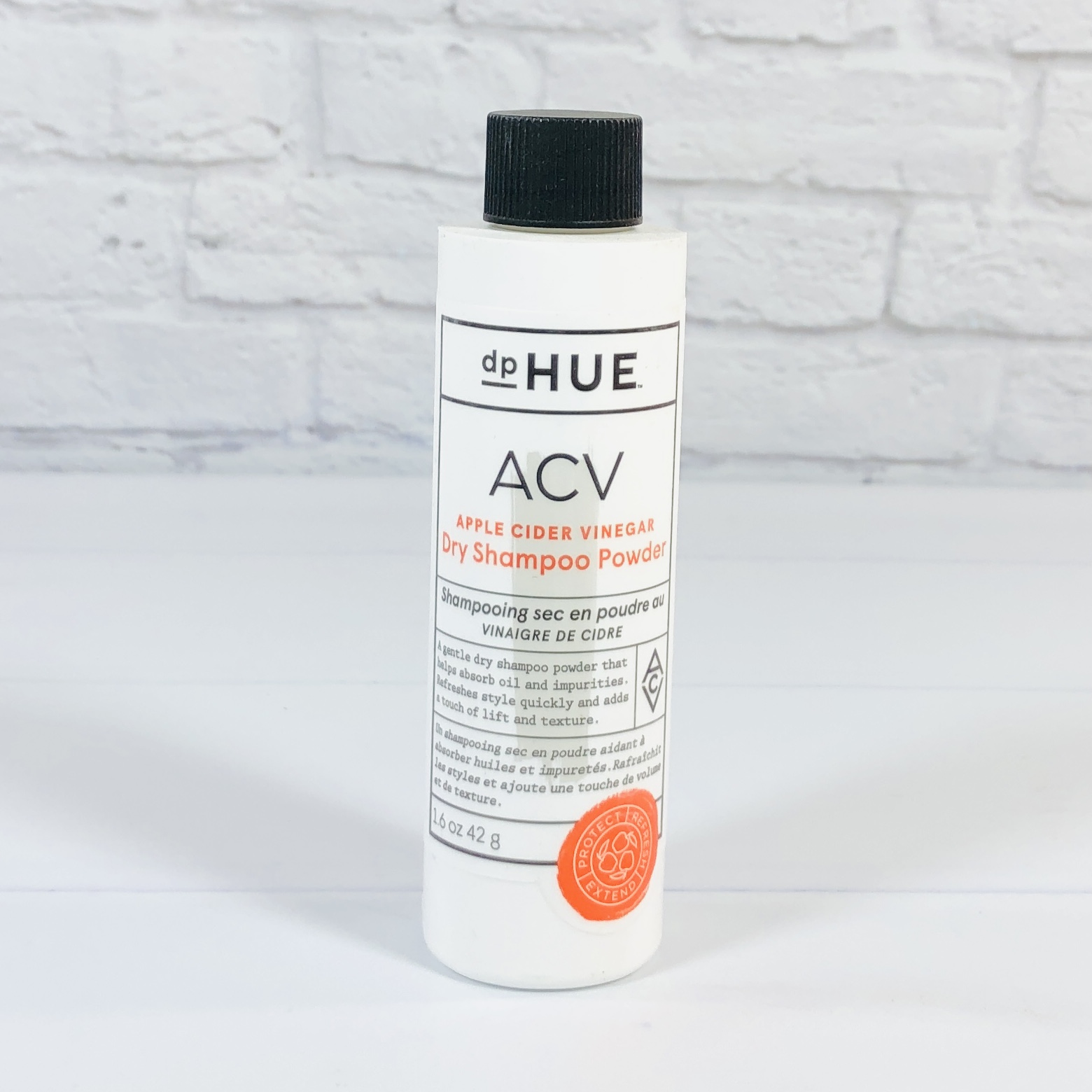 dpHUE Apple Cider Vinegar Dry Shampoo Powder ($24) A dry shampoo is a great way to perk up hair between washes. I wash my hair every day but sometimes even by the end of the day my bangs are greasy and need some help.
It has tapioca starch, aluminum starch octenylsuccinate, silica, apple cider vinegar, and fragrance. After sectioning hair, sprinkle some near the roots and let sit to absorb oil for about 2 minutes. Massage into the scalp and hair and then brush out the remainder to pep up your 'do. It has a soft, pleasant floral fragrance.
FFF Pick! All subscribers will receive one of these items, selected by the FabFitFun algorithm
I received B-Low The Belt Croc Card Case!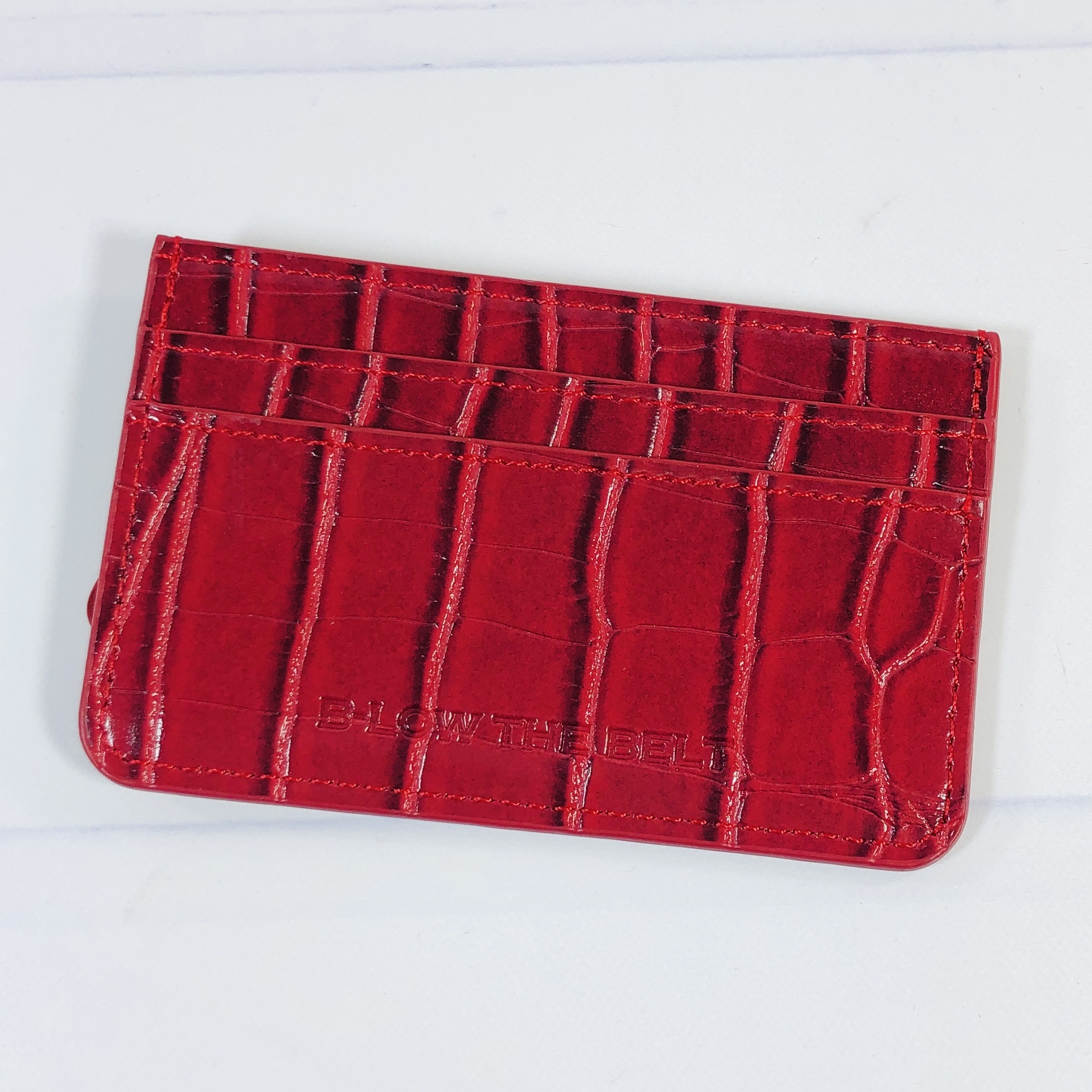 B-Low The Belt Croc Card Case ($35) The card case is made of vegan leather and has a crocodile print. It is red but not super flashy, my picture looks a little brighter than what it looks like in real life.
The back has a gold tone zipper and the zipper pull matches the card case.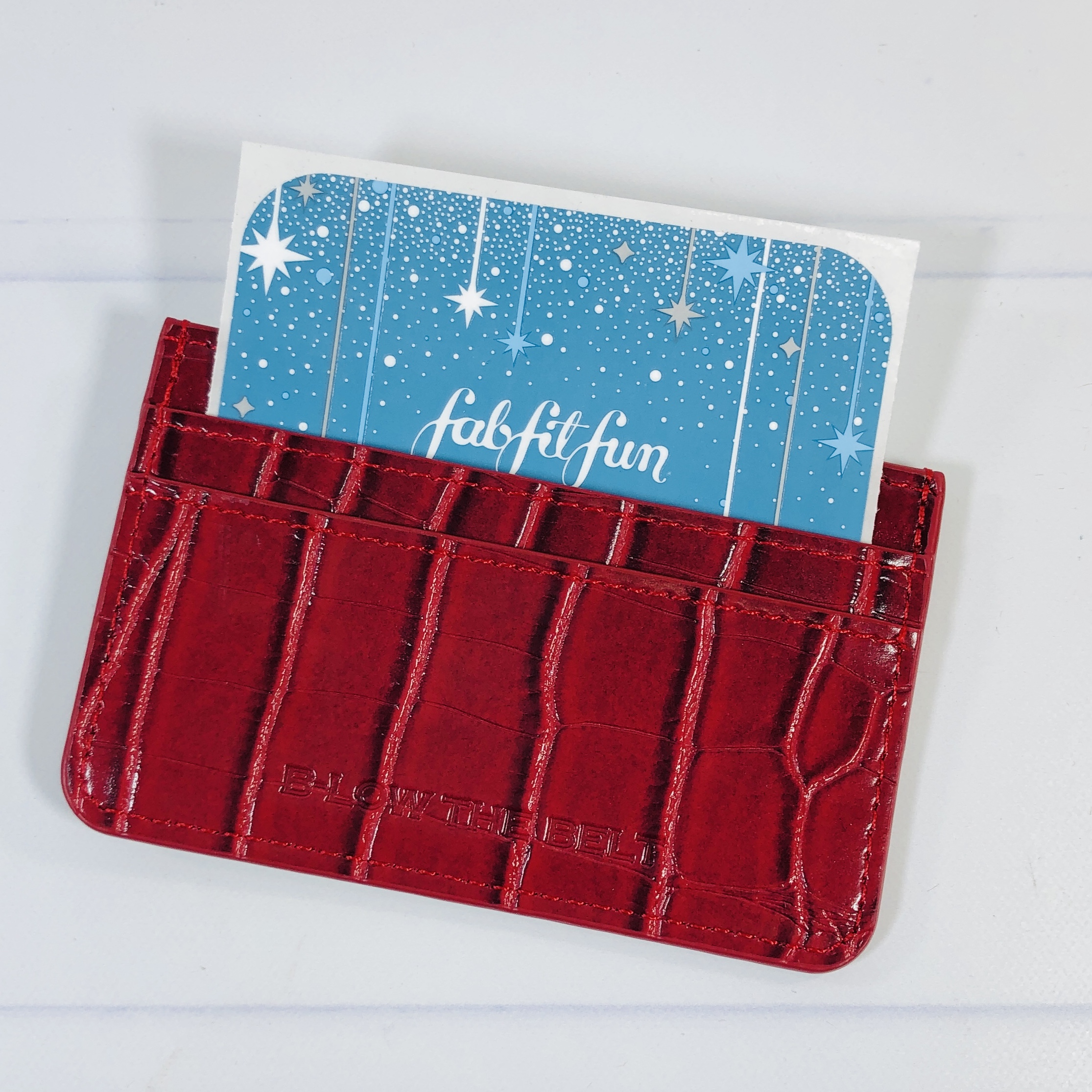 The case is 4.25″ x 2.75″ and I have placed the FFF sticker inside. There are three slots and that zippered side has room for a little loose change.
FFF Pick! All subscribers will receive one of these items, selected by the FabFitFun algorithm
I received Daily Concepts Daily Facial Dry Brush!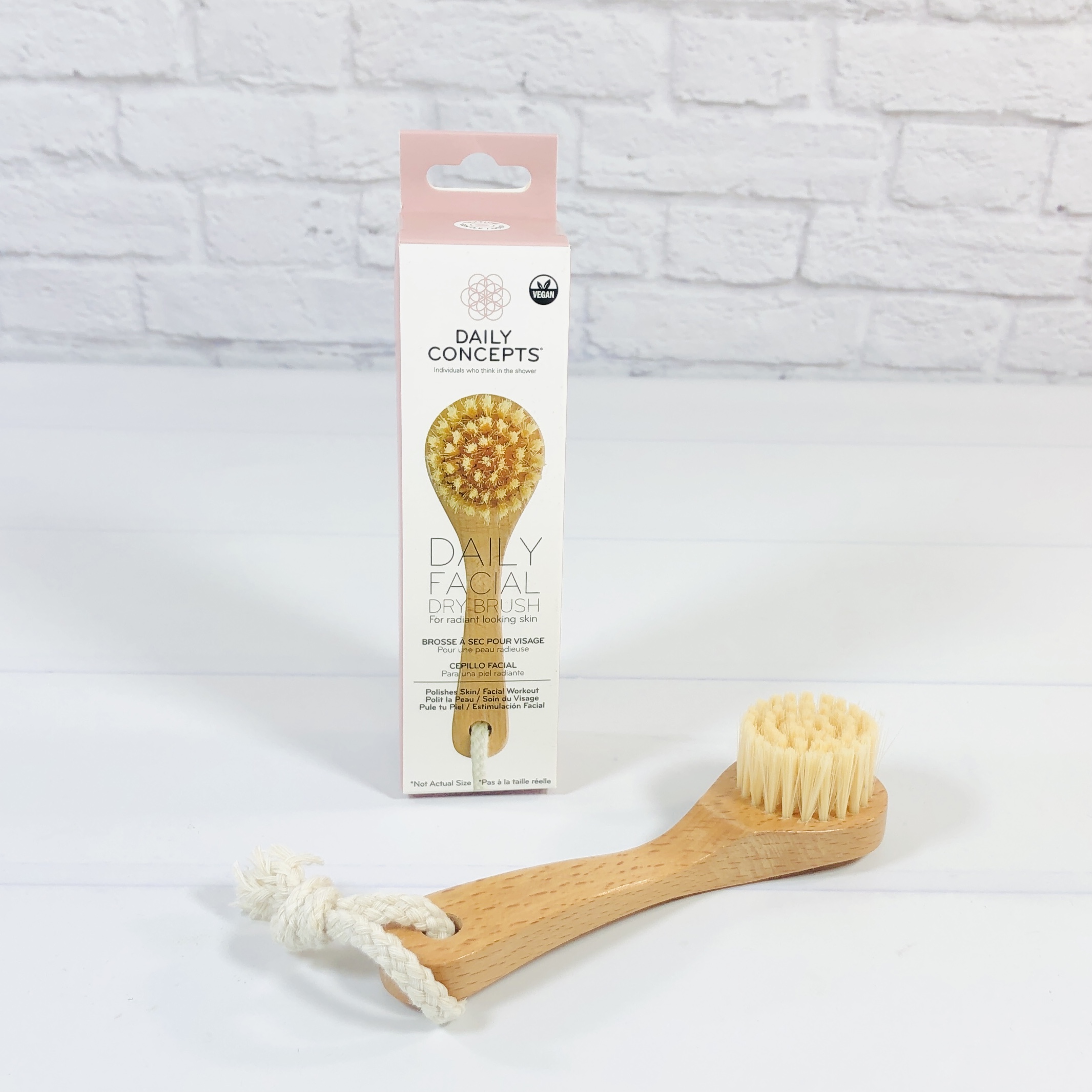 Daily Concepts Daily Facial Dry Brush ($20) I've received dry brushes for my body but I've never received one for my face! The concept is the same – brush it on dry skin to remove dead skin cells and stimulate lymphatic drainage, which is supposed to reduce puffiness.
The bristles are softer than the version you might use on your body, and this is not meant to be used with cleanser. There is a short video on the Daily Concepts website showing how to use it, and it didn't feel rough on my face but then I didn't push down very hard either.
FFF Pick! All subscribers will receive one of these items, selected by the FabFitFun algorithm
I received Aesthetica Liquid Eyeliner!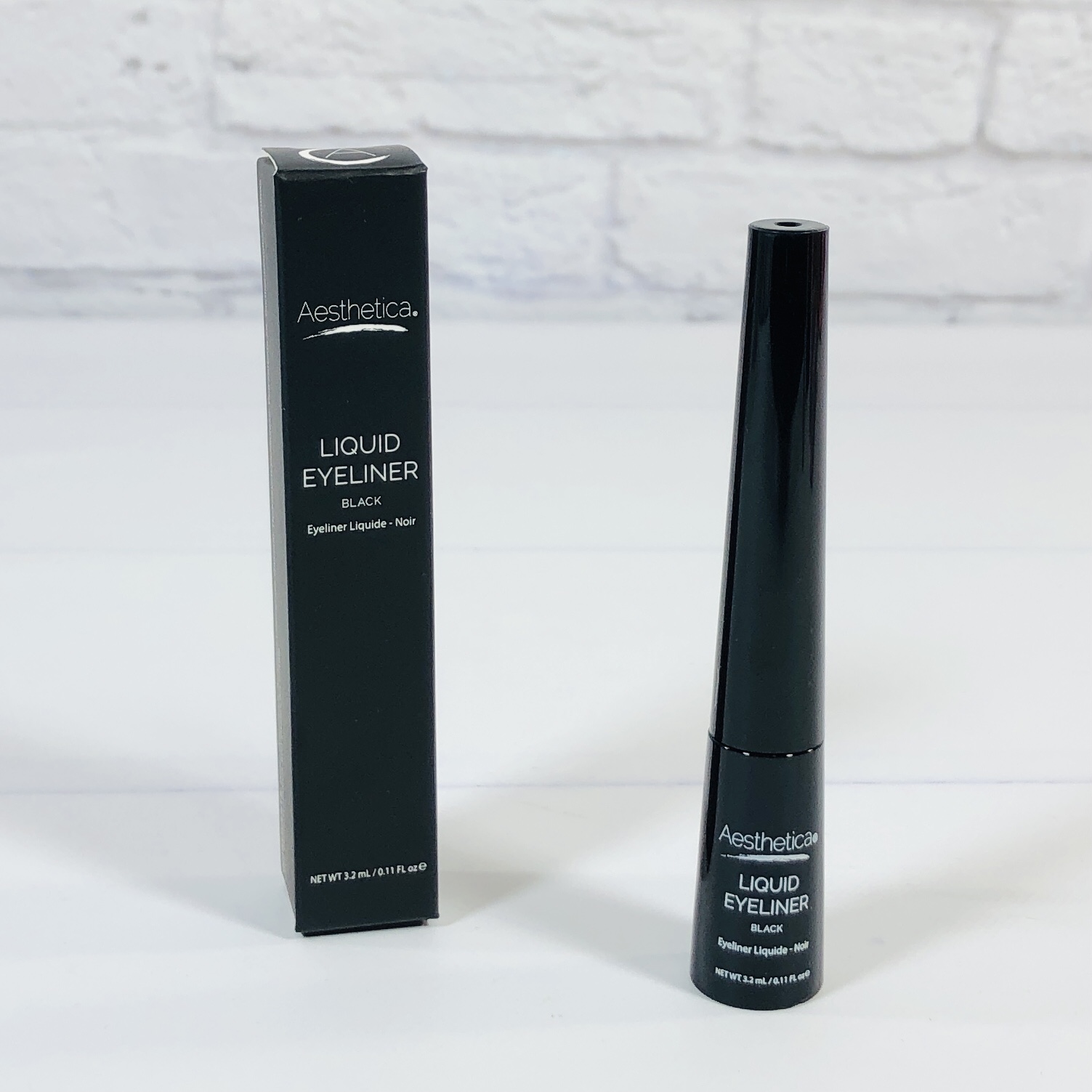 Aesthetica Liquid Eyeliner ($21) I linked to a similar item because according to the Aesthetica Instagram page, this item is new and I didn't see it on their website.
It's a liquid eyeliner in a well. Now, I'm never going to be a liquid liner expert, but this product was hard for me to use and didn't give a very good result. For one thing, the applicator tip is plastic and it isn't flexible. It's not brush-like or felt-like, it's unlike any I have tried before. The formula was runny and I made a mess all over my eyes, and it migrated into my waterline. Sadly, when I went to smudge it with a Q-tip, it came off in pieces, like peeling paint. It pretty much washed off no problem with just water. Maybe it's just me, user error and all that, but I would love to know your experience with this product.
My Winter Fab Fit Fun box was filled with so many cool products that are perfect for the season! The mirror was my favorite item, I am super excited to have it to help me put on my face every morning. The teeth whitening system will go to my daughter, I know she will be thrilled to give it a try. The mascara was also amazing, I appreciate its unique applicator, and the Tula helps me look refreshed, even when I haven't had the best night's sleep. The other items have been fun to try, and that's always my favorite part about subscription boxes, try before I buy. Keep in mind that the box value will vary depending on its contents, but mine was worth around $292.99!
What do you think of the FabFitFun Fall Box?
Visit FabFitFun VIP Box to subscribe or find out more!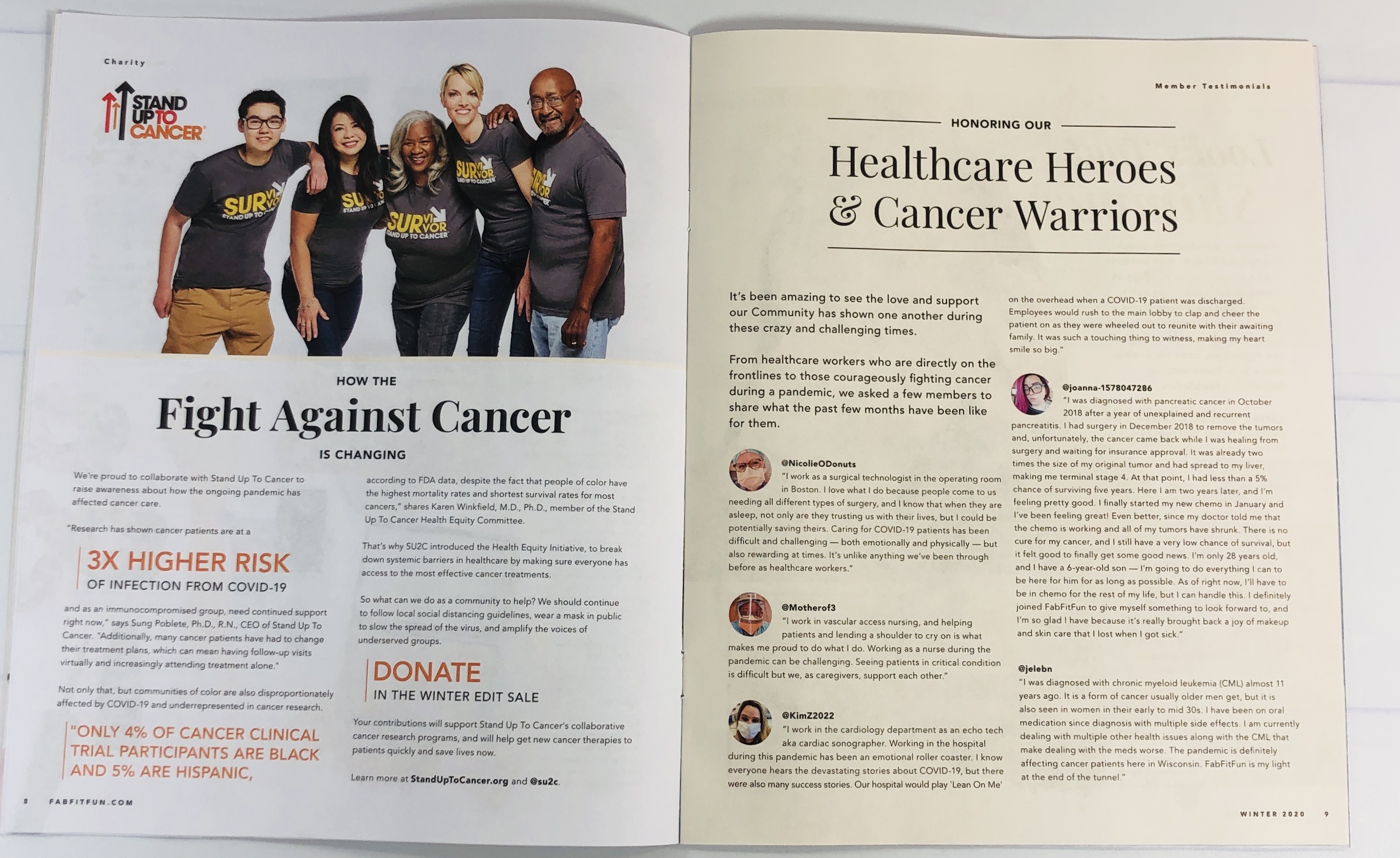 The articles are so interesting. I curled up with a cup of tea to read them. This spread was all about Stand Up To Cancer and the push for more diversity in cancer research. They also quoted some cancer fighters as well as healthcare workers.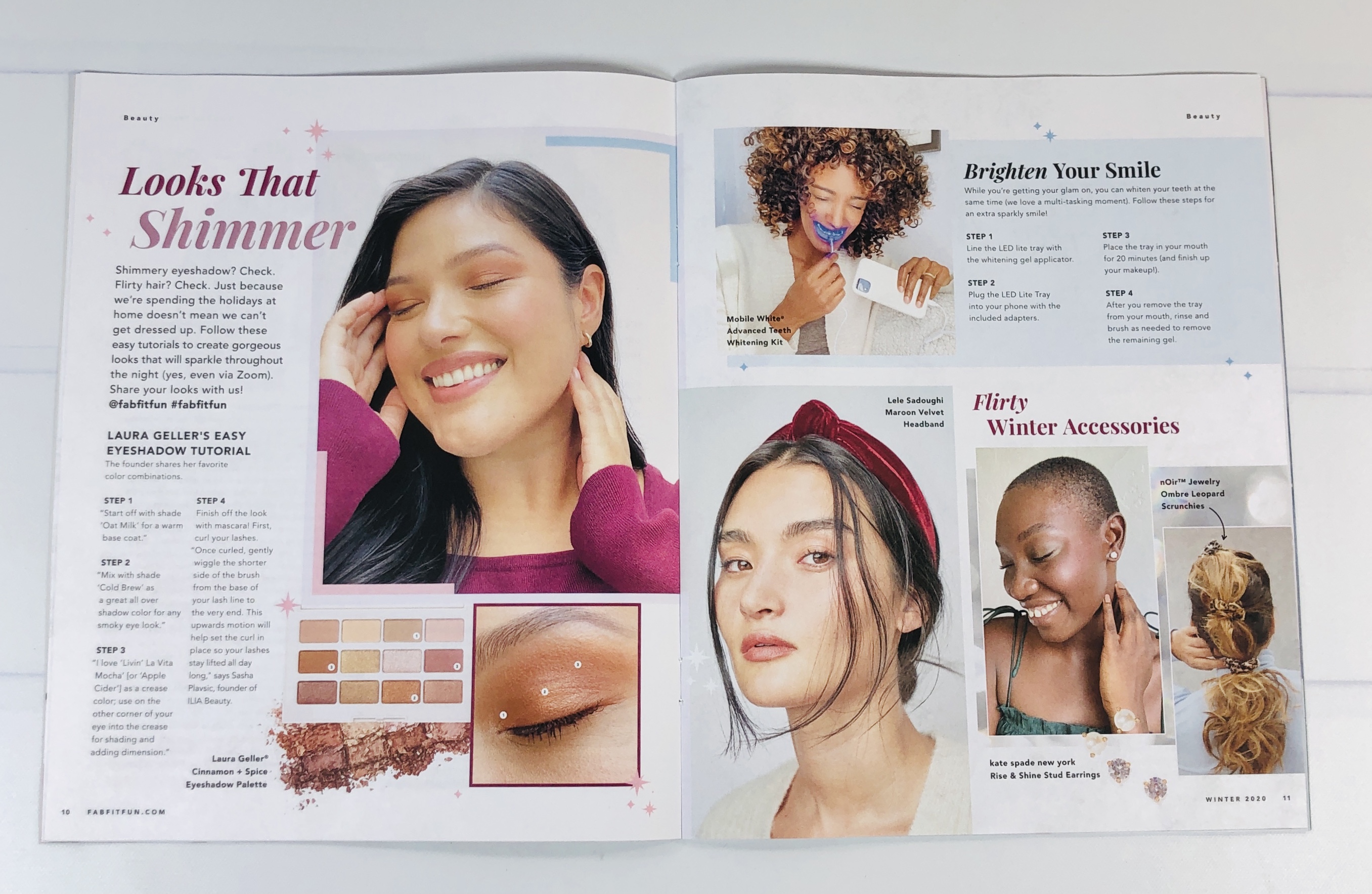 This section showed how to use some of the products sent this season.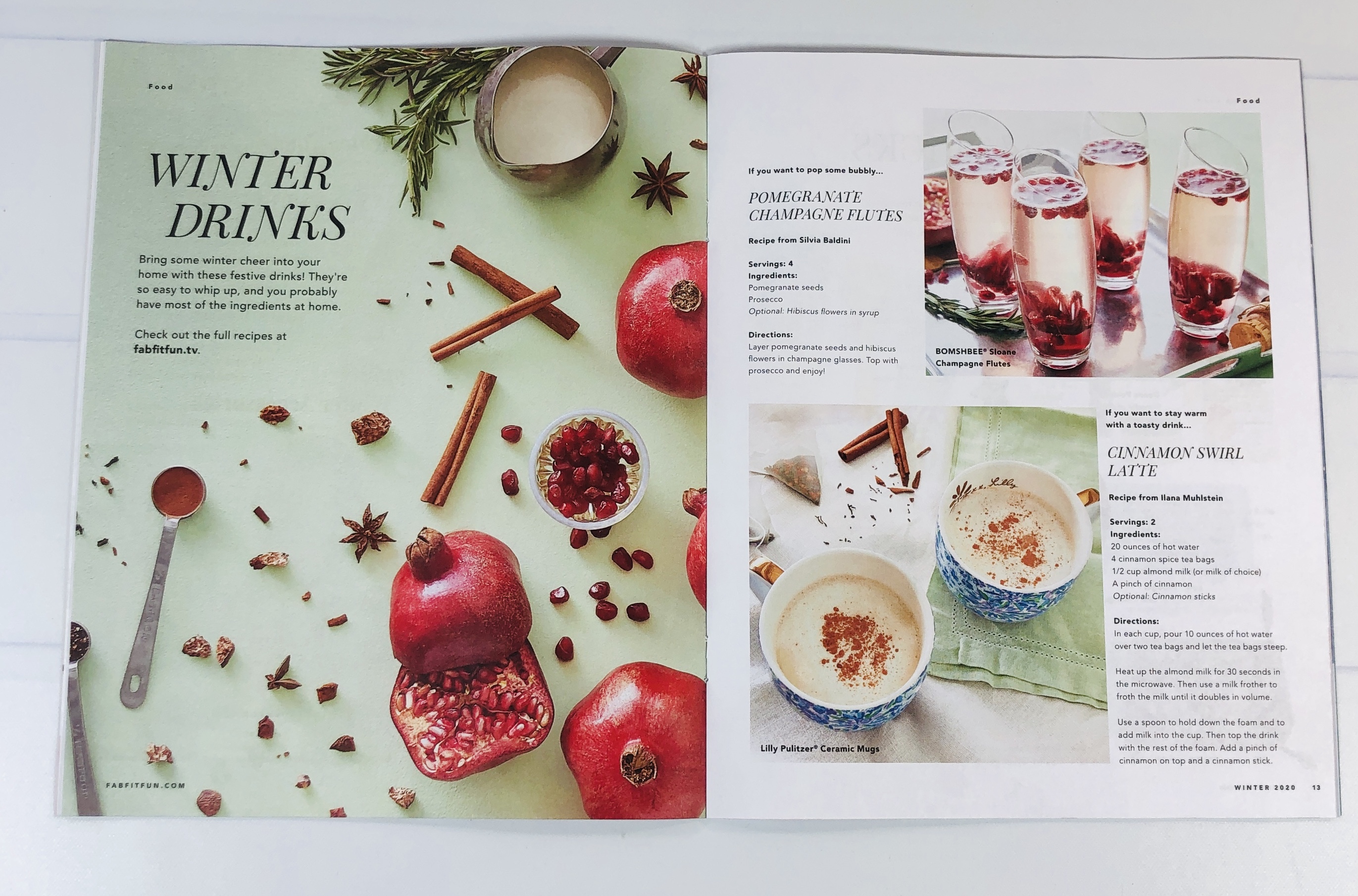 Looking for a tasty sip? Here's two recipes that are pretty easy to make.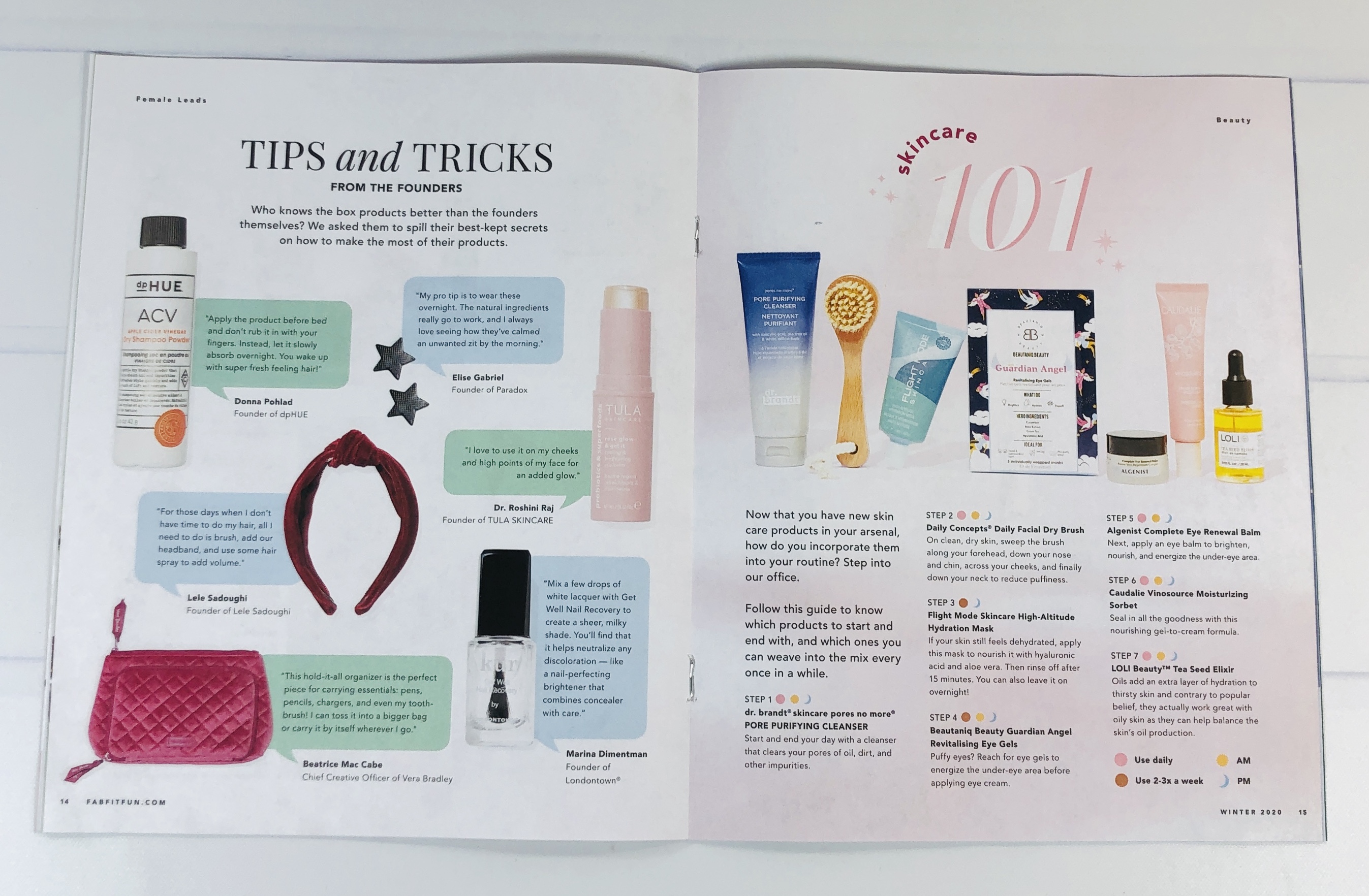 Some more tips for using some of the featured products as well as skincare 101 was shown.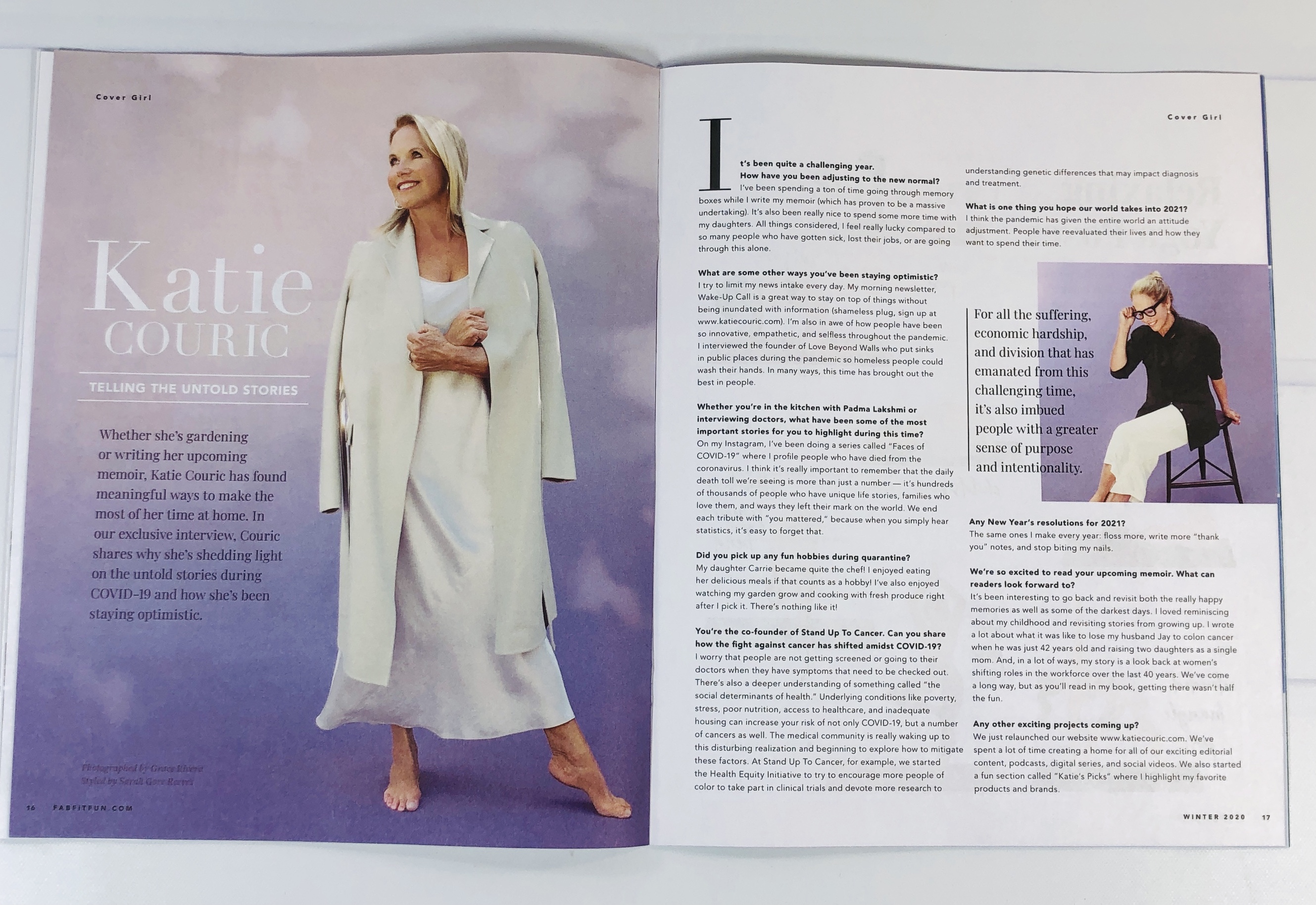 Katie Couric was the cover model and she is also one of the founding members of Stand Up To Cancer.
Yoga poses and a self-care checklist are here. I think the suggestions seem pretty relaxing to me.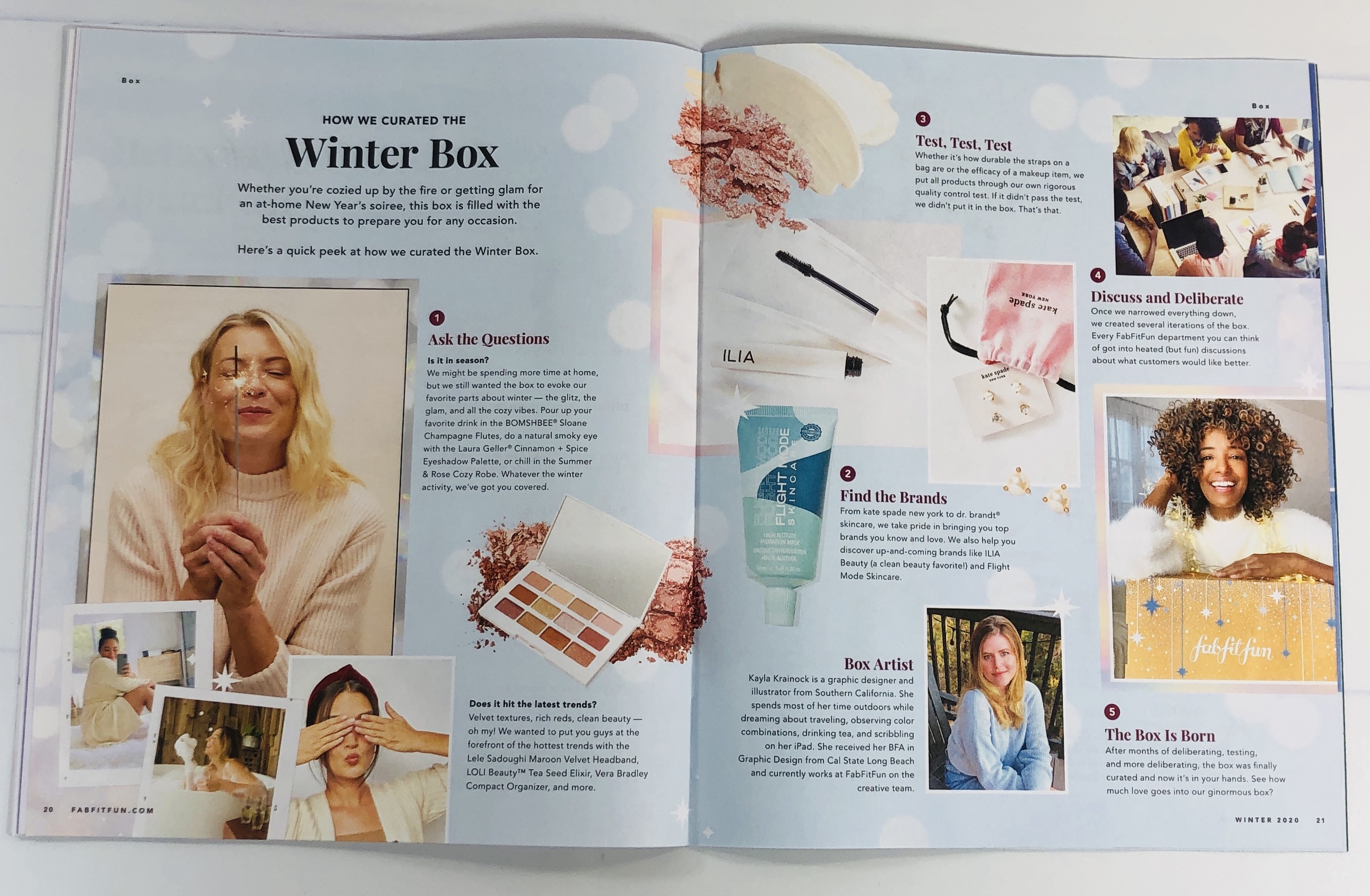 Here's a behind the scenes on how the winter box was curated.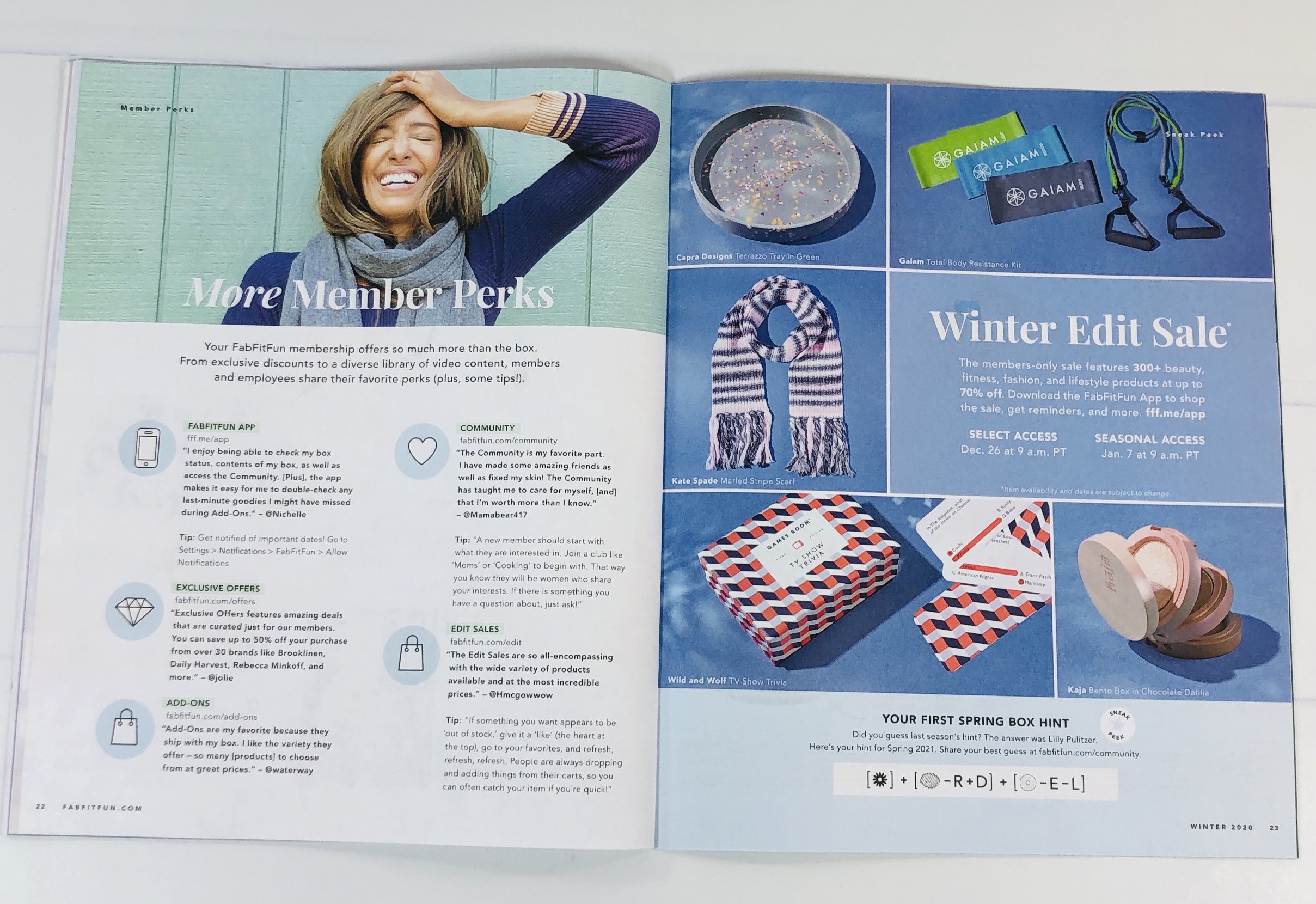 Don't forget that there are perks to being a member, read all about them here!

Hmm, I wonder what this hint says. Can you figure it out?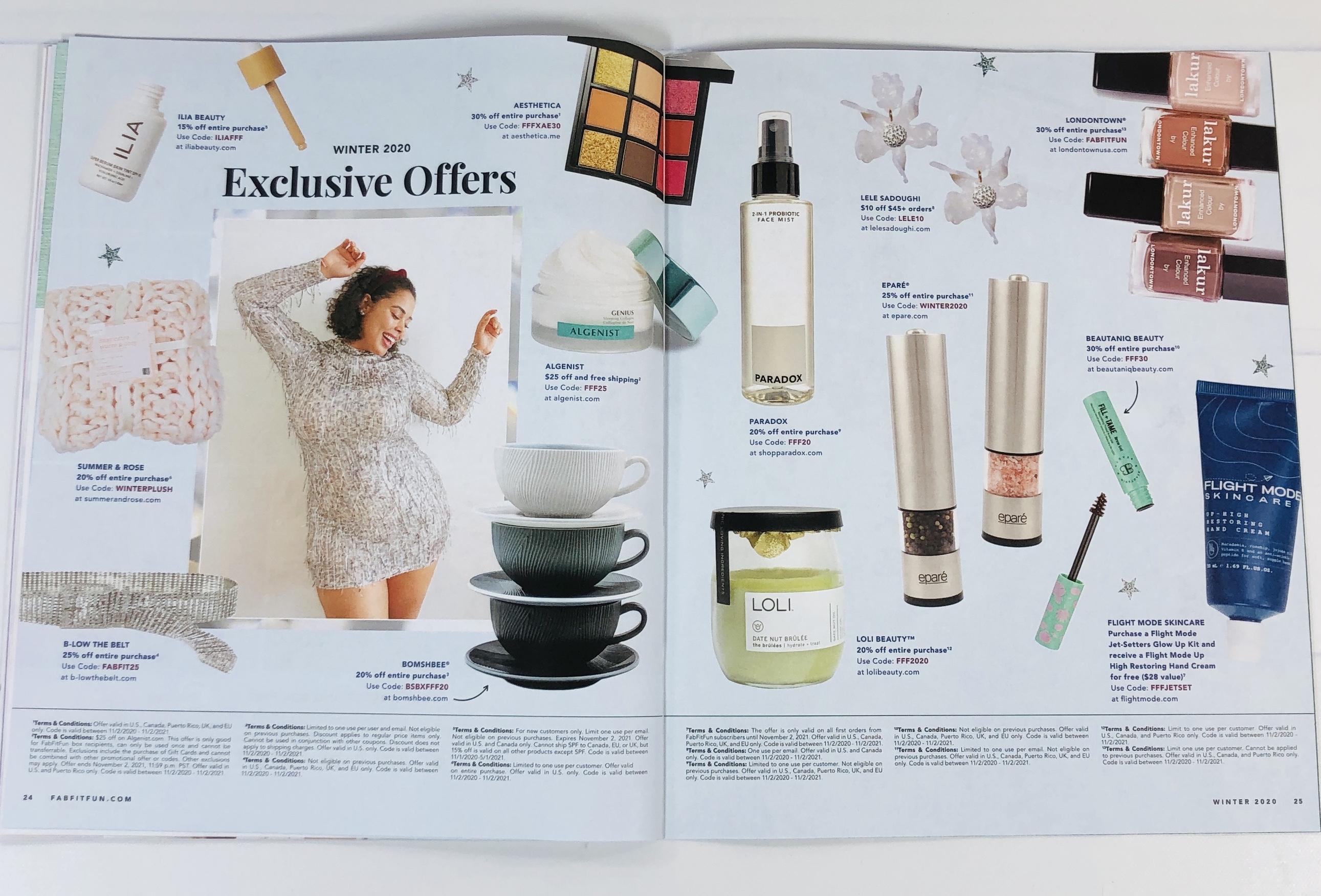 Looking for some discount codes from the featured brands? Here they are!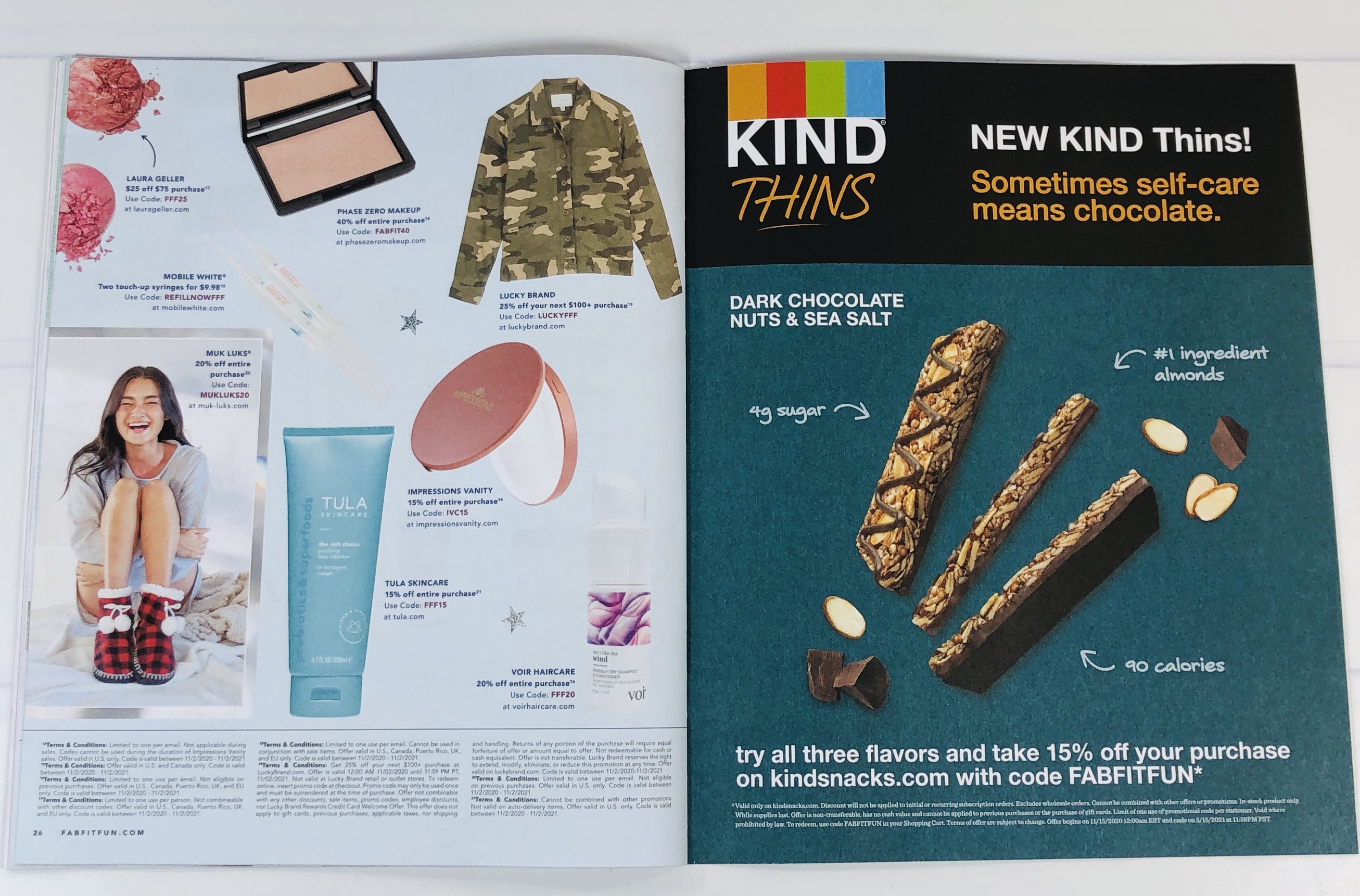 A few more discount codes and an advert wrap up the magazine.
Enter to win a $4000 prize pack!