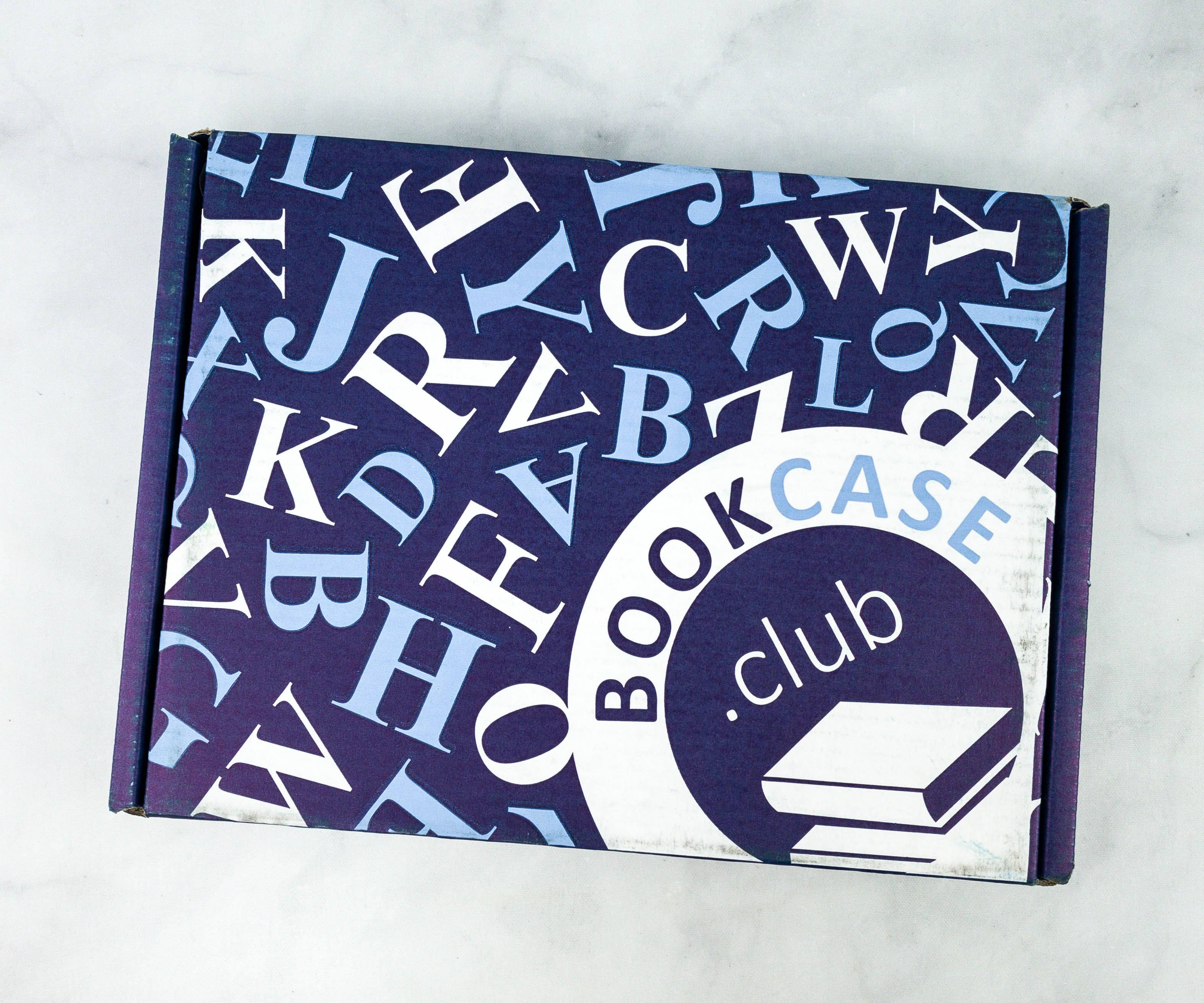 BookCase.Club is a monthly book subscription box offering different genres: Children's, Young Adult, Mystery/Thriller, Sci-Fi/Fantasy, Romance, and Historical/New Age/Contemporary Fiction. Each box contains 2 hand-picked books, except for the Children's box which includes 3 books. It costs $9.99 per month, making it one of the most inexpensive book subscriptions out there.
This is the Strange Worlds Case, which is all about Sci-Fi/Fantasy.
DEAL: Save 50% on your first month! Use coupon code HELLOSUB501M. OR Get 10% off your entire order! Use coupon code HELLOSUB10.
When you sign up, you'll pick the genre.
They encourage subscribers to take a photo of the box and share them online using #BCCUNBOXING.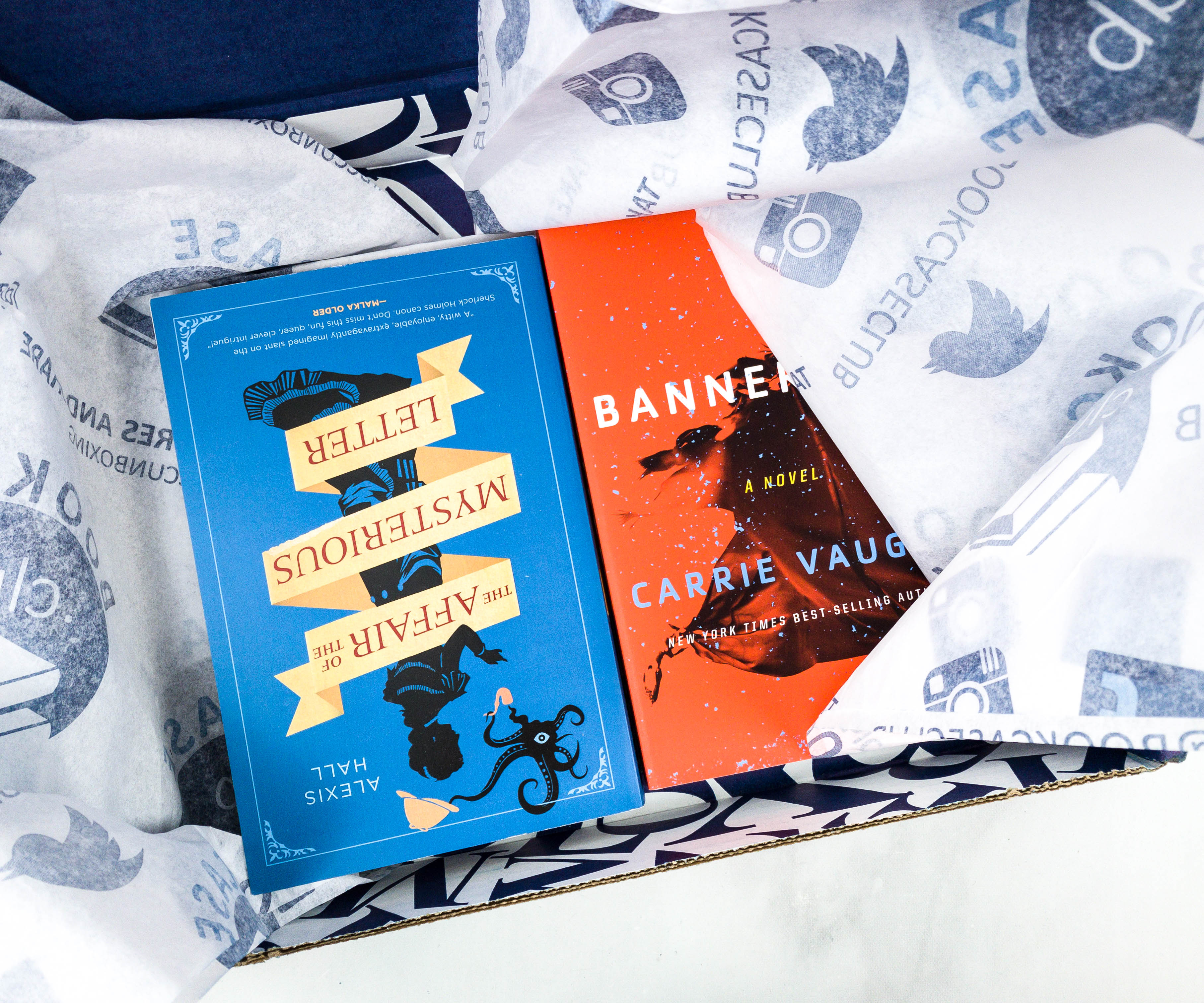 The books were wrapped with Bookcase.club-printed tissue paper. This month's Strange Worlds book picks are The Affair of the Mysterious Letter and Bannerless by Carrie Vaughn.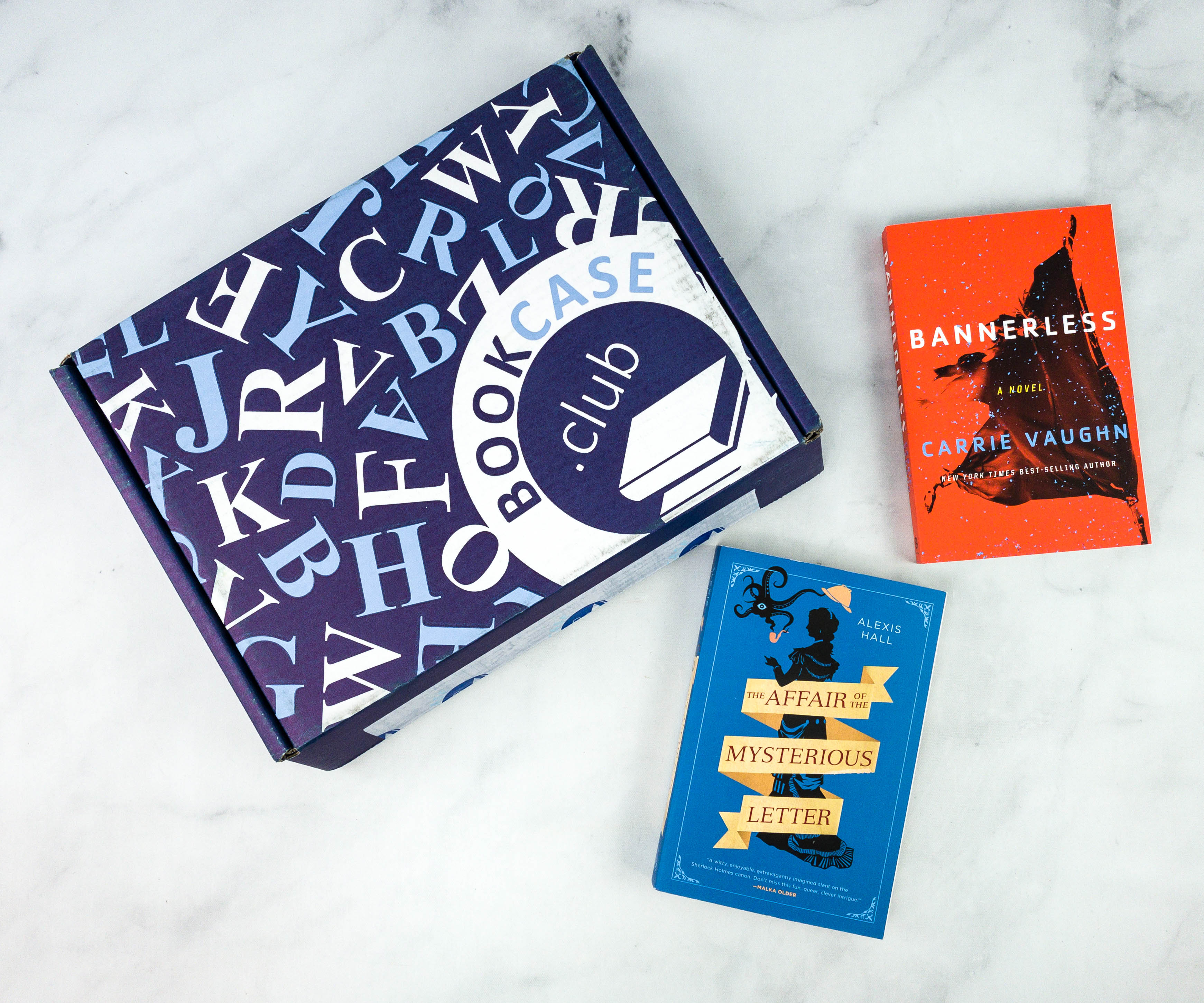 Everything in my box!
The Affair Of The Mysterious Letter ($10.79)
In this charming, witty, and weird fantasy novel, Alexis Hall pays homage to Sherlock Holmes with a new twist on those renowned characters.

Upon returning to the city of Khelathra-Ven after five years fighting a war in another universe, Captain John Wyndham finds himself looking for somewhere to live, and expediency forces him to take lodgings at 221b Martyrs Walk. His new housemate is Ms. Shaharazad Haas, a consulting sorceress of mercurial temperament and dark reputation.

When Ms. Haas is enlisted to solve a case of blackmail against one of her former lovers, Miss Eirene Viola, Captain Wyndham is drawn into a mystery that leads him from the salons of the literary set to the drowned back-alleys of Ven and even to a prison cell in lost Carcosa. Along the way he is beset by criminals, menaced by pirates, molested by vampires, almost devoured by mad gods, and called upon to punch a shark.

But the further the companions go in pursuit of the elusive blackmailer, the more impossible the case appears. Then again, in Khelathra-Ven reality is flexible, and the impossible is Ms. Haas' stock-in-trade.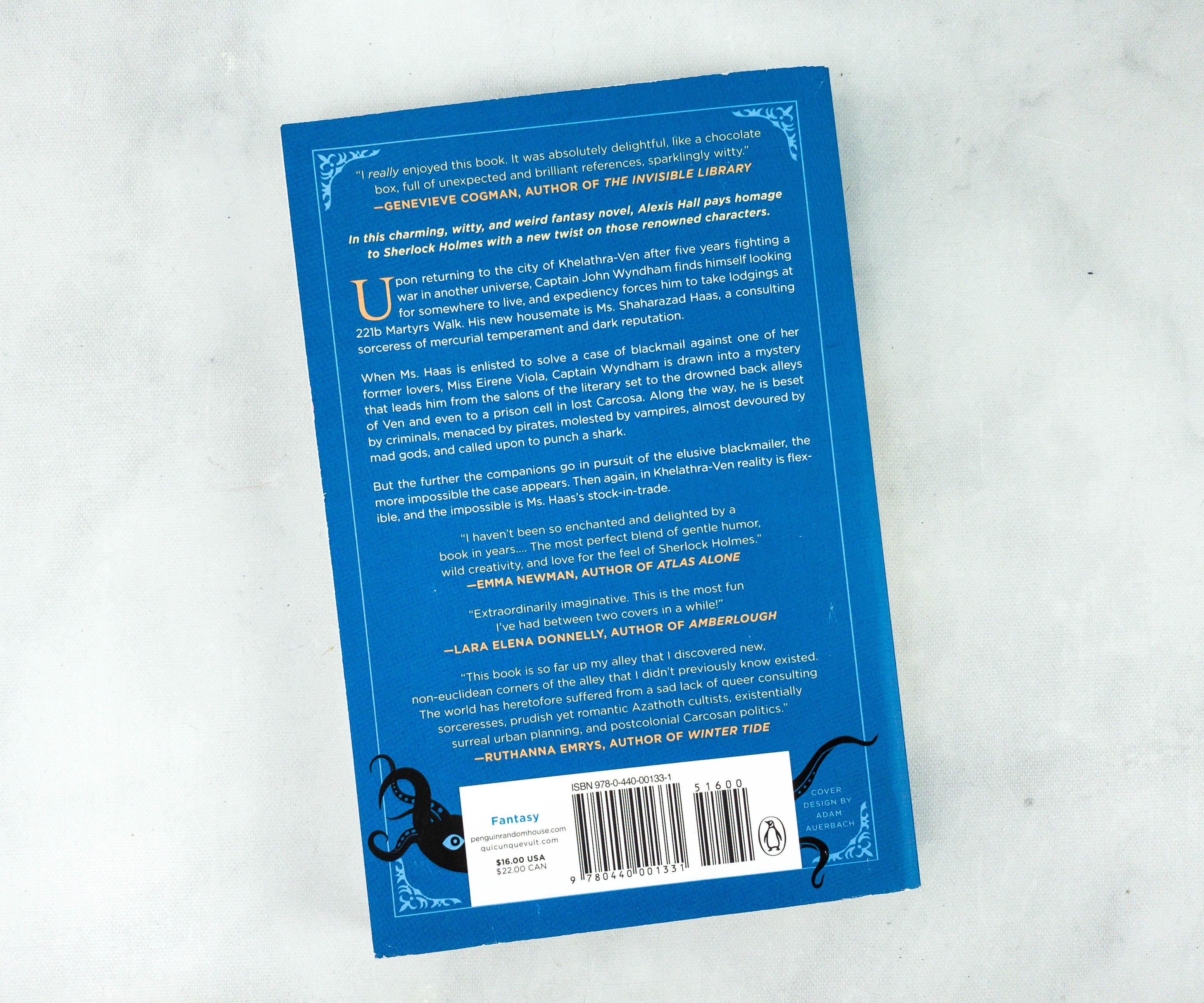 This fantasy novel is a retelling featuring Sherlock Holmes characters. The idea is brilliant and it is also well-executed!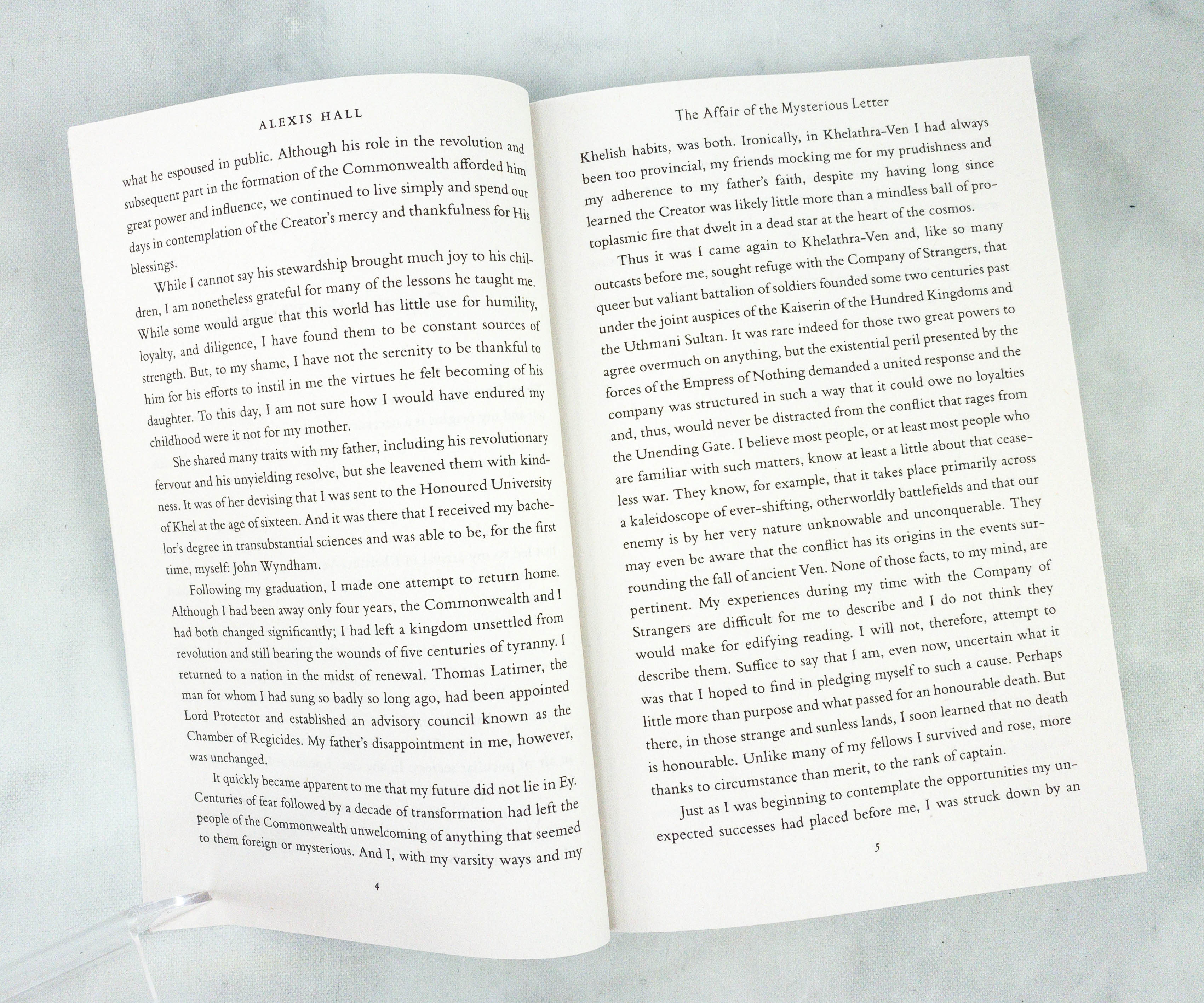 The story has LGBT storylines! This is a great read for Holmes fans who are also into diverse reads.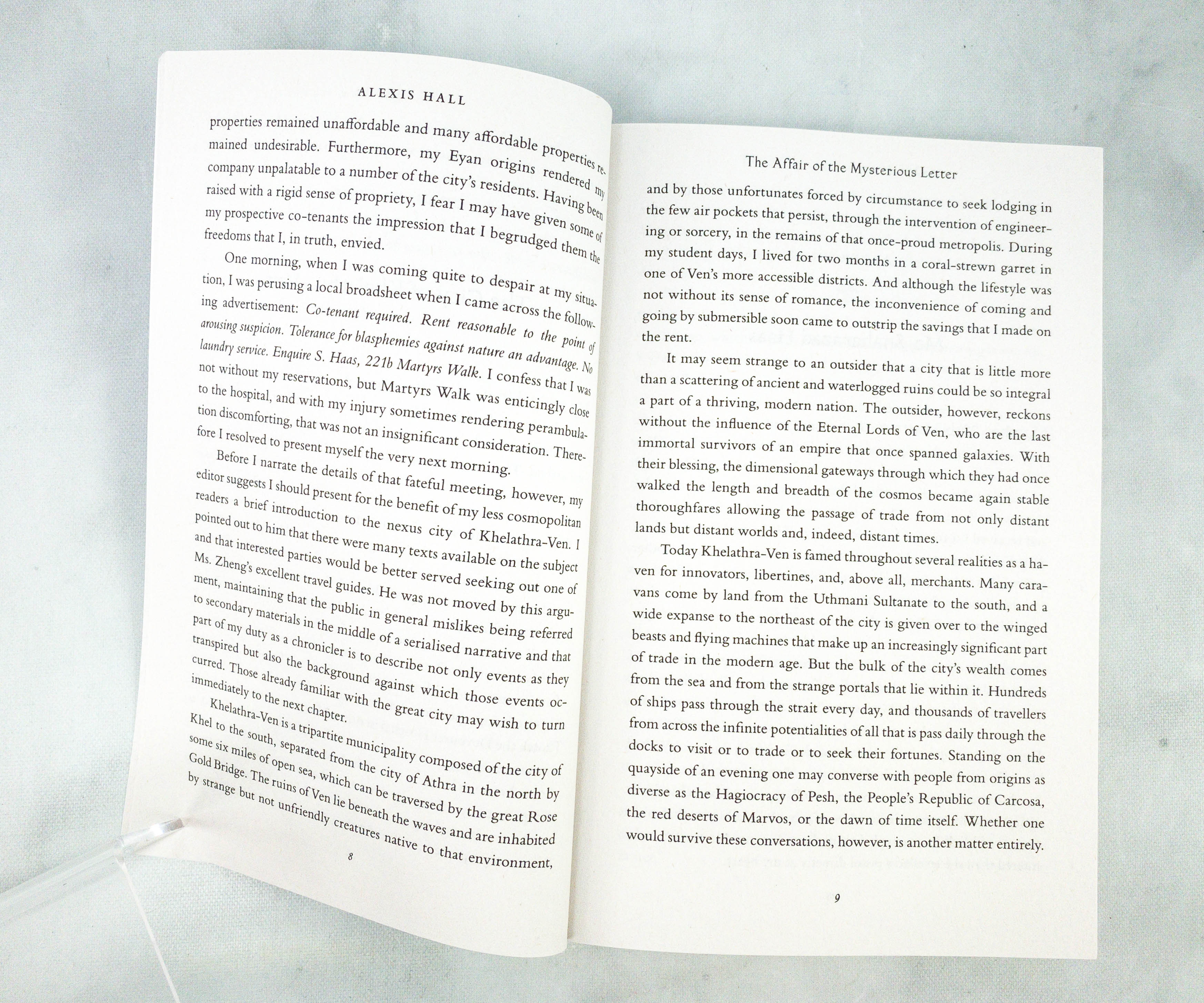 There are also some magic and vampires involved, plus some twists and turns that I didn't expect. Overall, it was an absorbing read and it was worth it!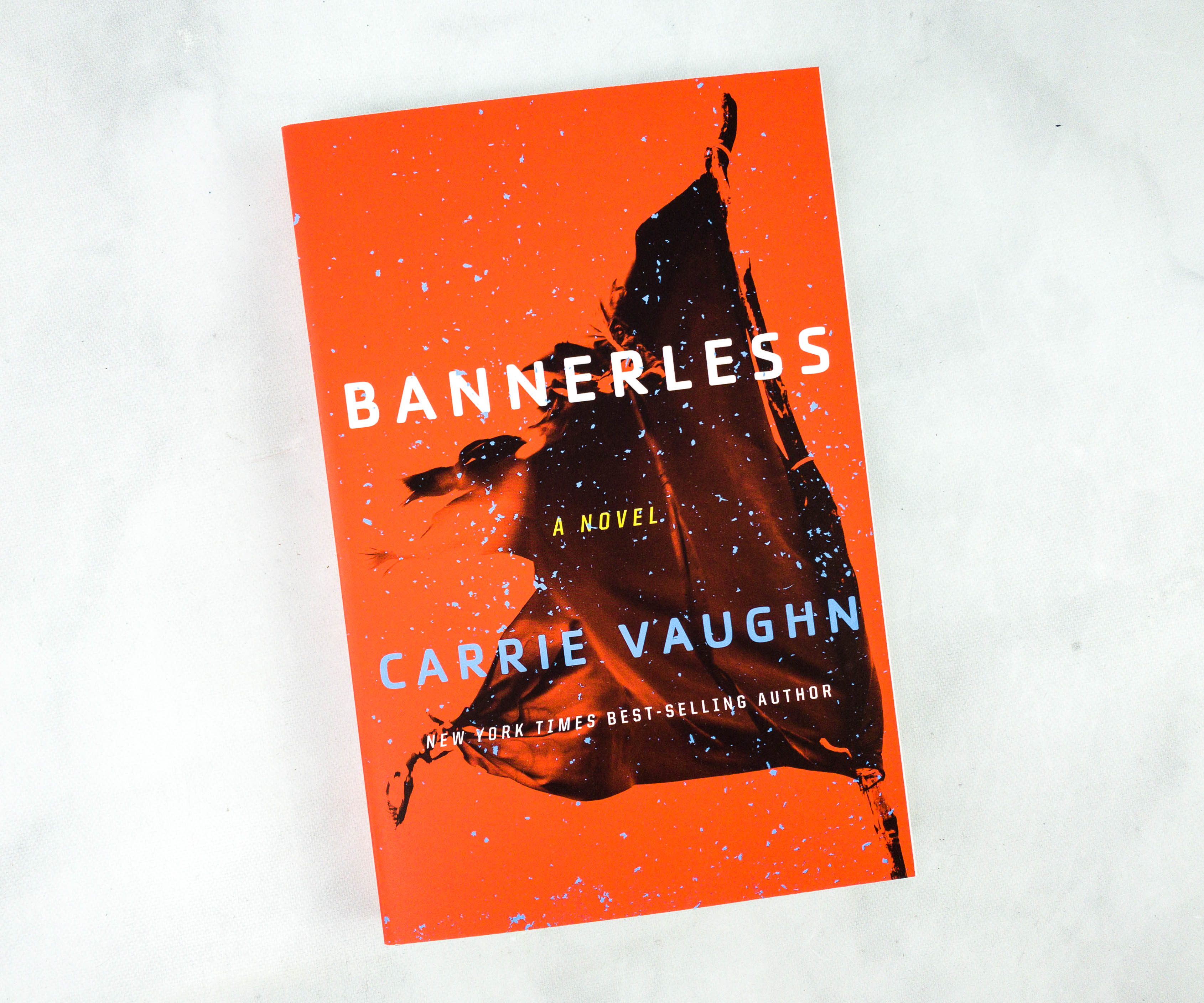 Bannerless by Carrie Vaughn ($11.98)
A mysterious murder in a dystopian future leads a novice investigator to question what she's learned about the foundation of her population-controlled society.

Decades after economic and environmental collapse destroys much of civilization in the United States, the Coast Road region isn't just surviving but thriving by some accounts, building something new on the ruins of what came before. A culture of population control has developed in which people, organized into households, must earn the children they bear by proving they can take care of them and are awarded symbolic banners to demonstrate this privilege. In the meantime, birth control is mandatory.

Enid of Haven is an Investigator, called on to mediate disputes and examine transgressions against the community. She's young for the job and hasn't yet handled a serious case. Now, though, a suspicious death requires her attention. The victim was an outcast, but might someone have taken dislike a step further and murdered him?

In a world defined by the disasters that happened a century before, the past is always present. But this investigation may reveal the cracks in Enid's world and make her question what she really stands for.
This one is for fans of dystopian books! Aside from the post-apocalyptic setting, it kept me on the edge of my seat because it revolves around a murder mystery.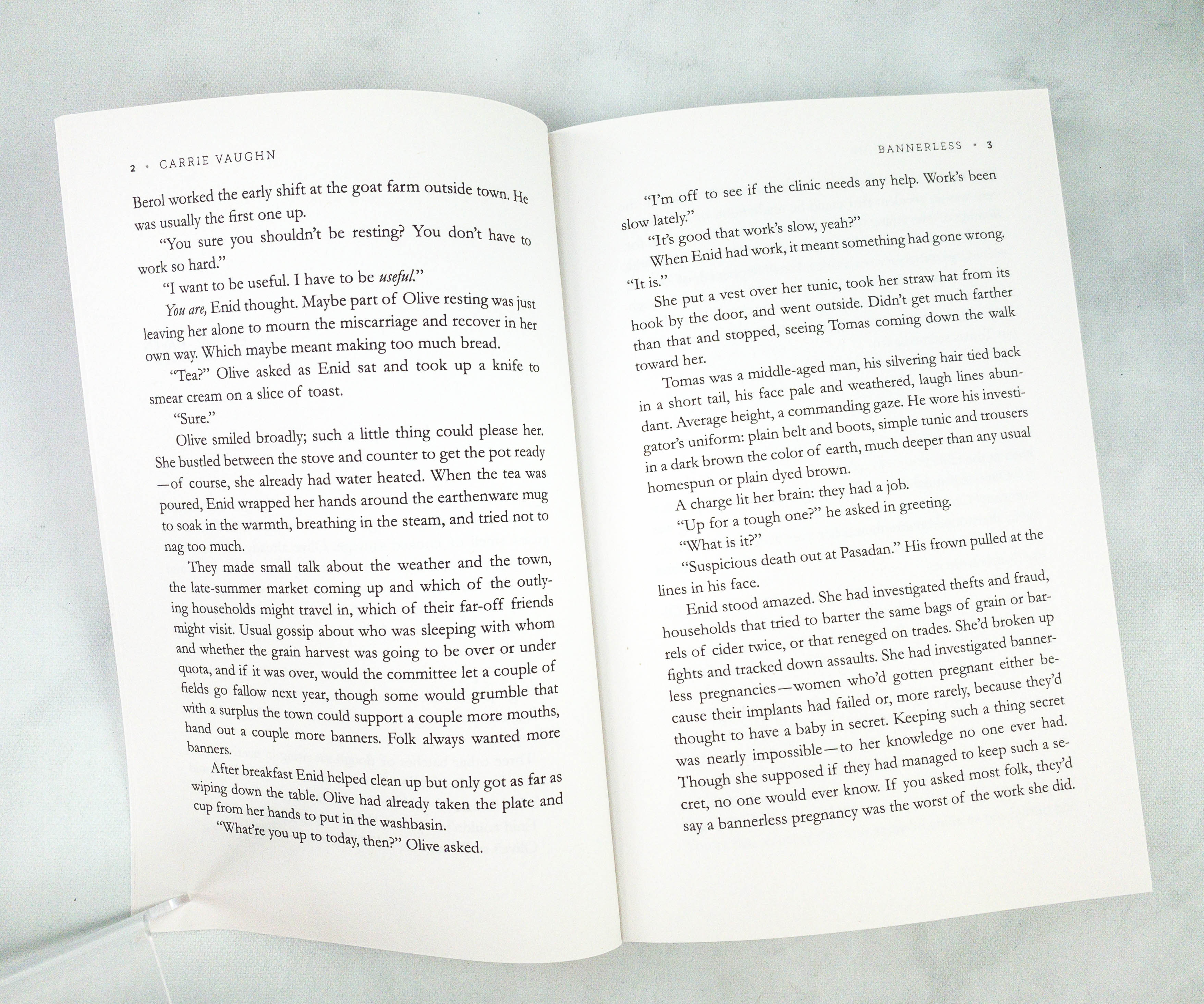 The worldbuilding is great! I also loved that the characters seemed real and that there's character development as the story progressed.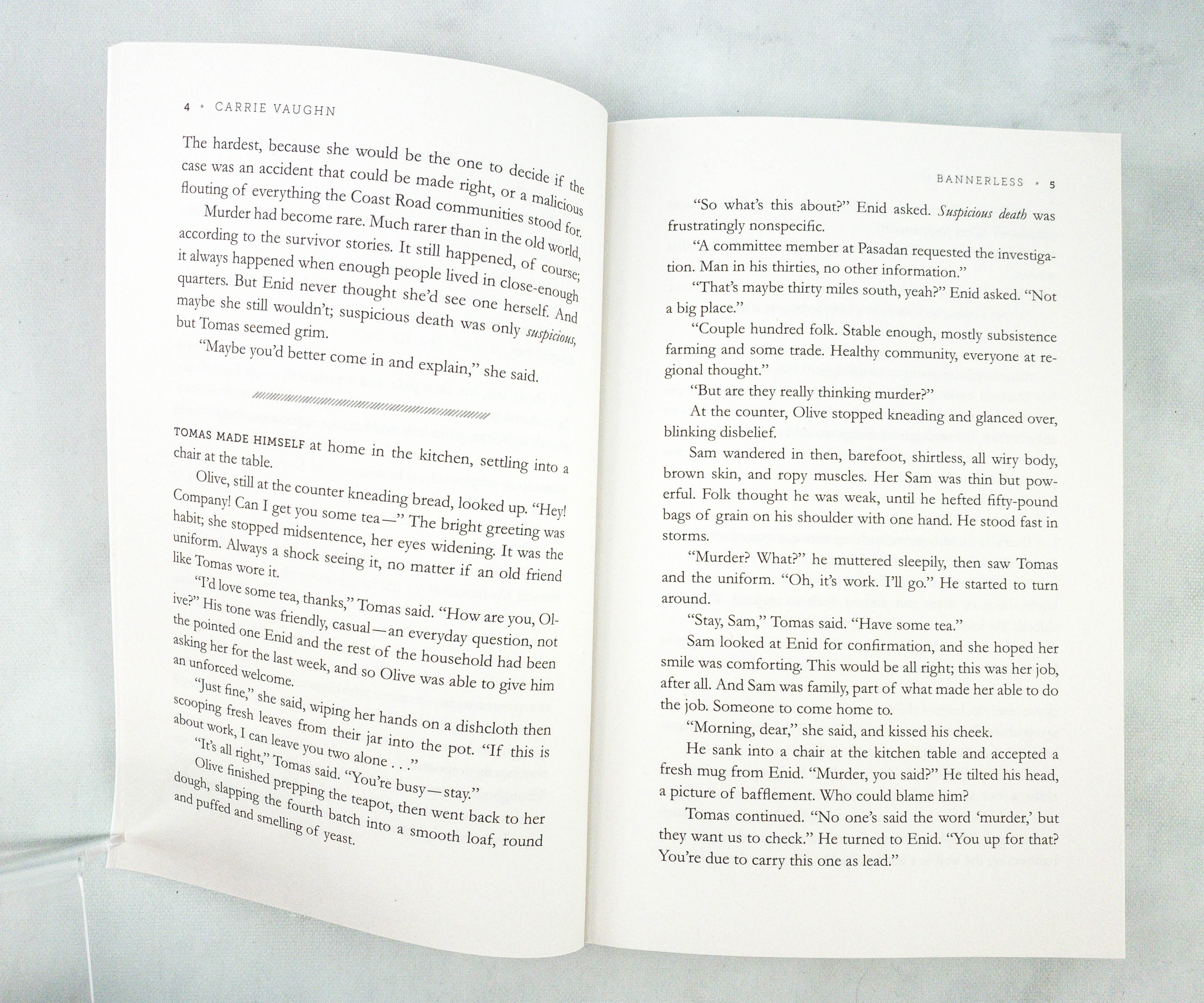 This book actually belongs to a series and I'm excited to read the others as well because of the author's engaging storytelling style.
This month's sci-fi/fantasy books are both good! I found the respective stories interesting the moment I read their synopsis and they reached my expectations even until the end. One is a clever retelling and the other is a murder mystery in a dystopian setting. They are right up my alley! As for the book subscription itself, it's really fun and convenient. You can't choose the exact books but they will send you new reads only from your favorite genre and that's really great!
Have you tried BookCase.Club? What are you currently reading?