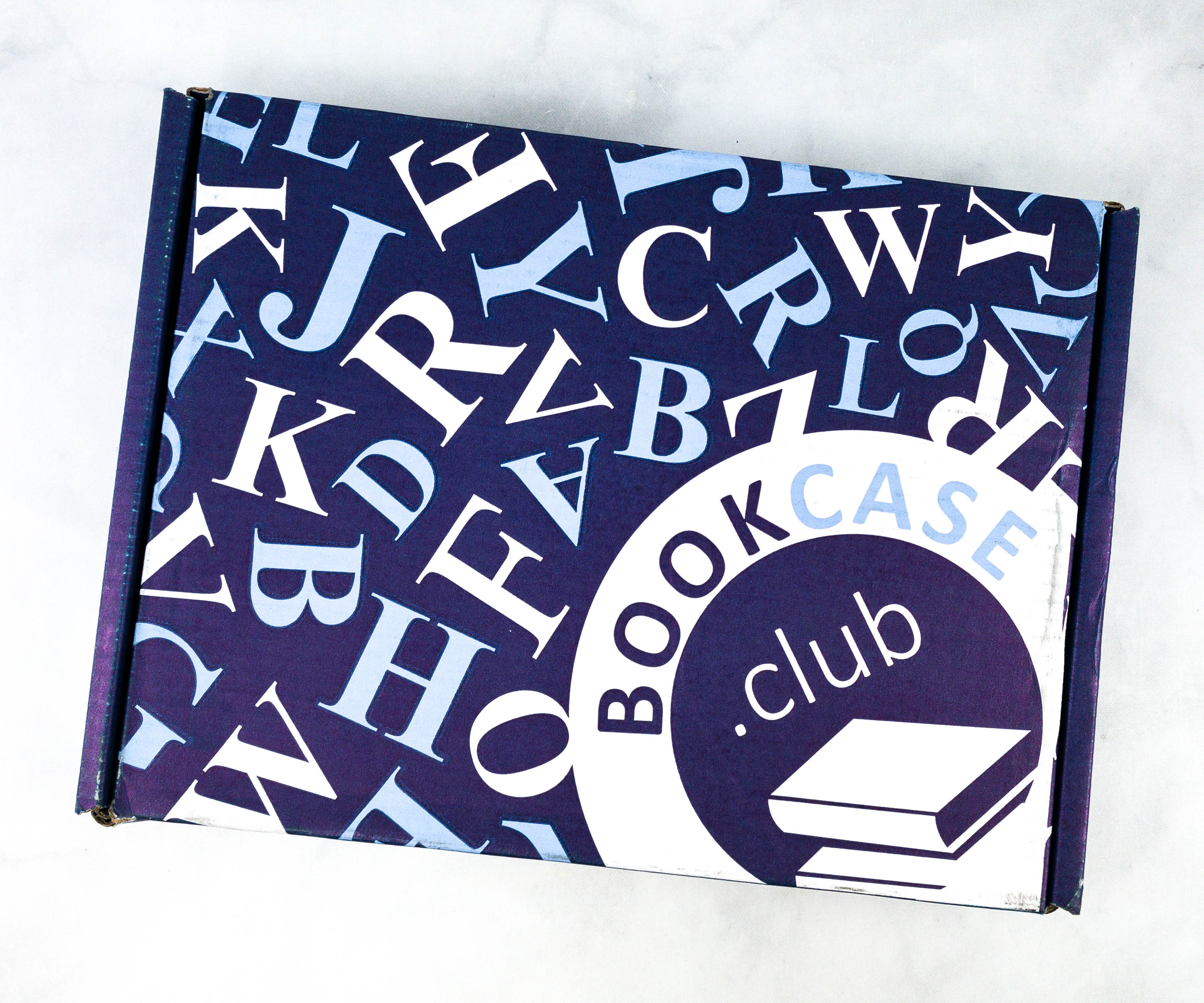 BookCase.Club is a monthly book subscription box offering different genres: Children's, Young Adult, Mystery/Thriller, Sci-Fi/Fantasy, Romance, and Historical/New Age/Contemporary Fiction. Each box contains 2 hand-picked books, except for the Children's box which includes 3 books. It costs $9.99 per month, making it one of the most inexpensive book subscriptions out there.
This is the review of Surprise-Me Fiction, an offering that includes two engaging debuts and stand-alone fiction titles which may include historical, family saga, new age, literary, and contemporary.
DEAL: Save 50% on your first month! Use coupon code HELLOSUB501M. OR Get 10% off your entire order! Use coupon code HELLOSUB10.
When you sign up, you'll pick the genre.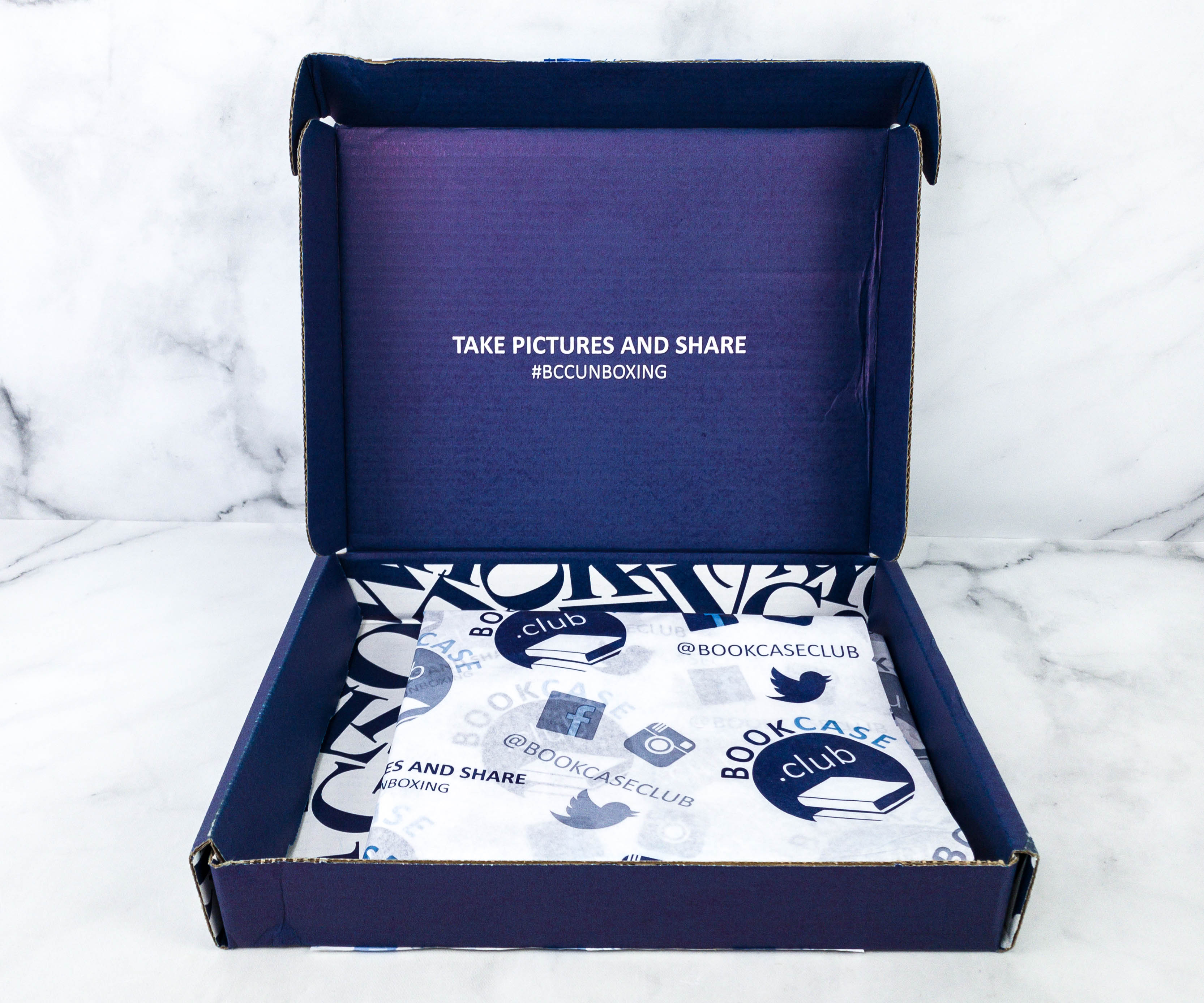 They encourage us to take pictures and share them on social media using #BCCUnboxing. The books were wrapped with Bookcase.club-printed tissue paper.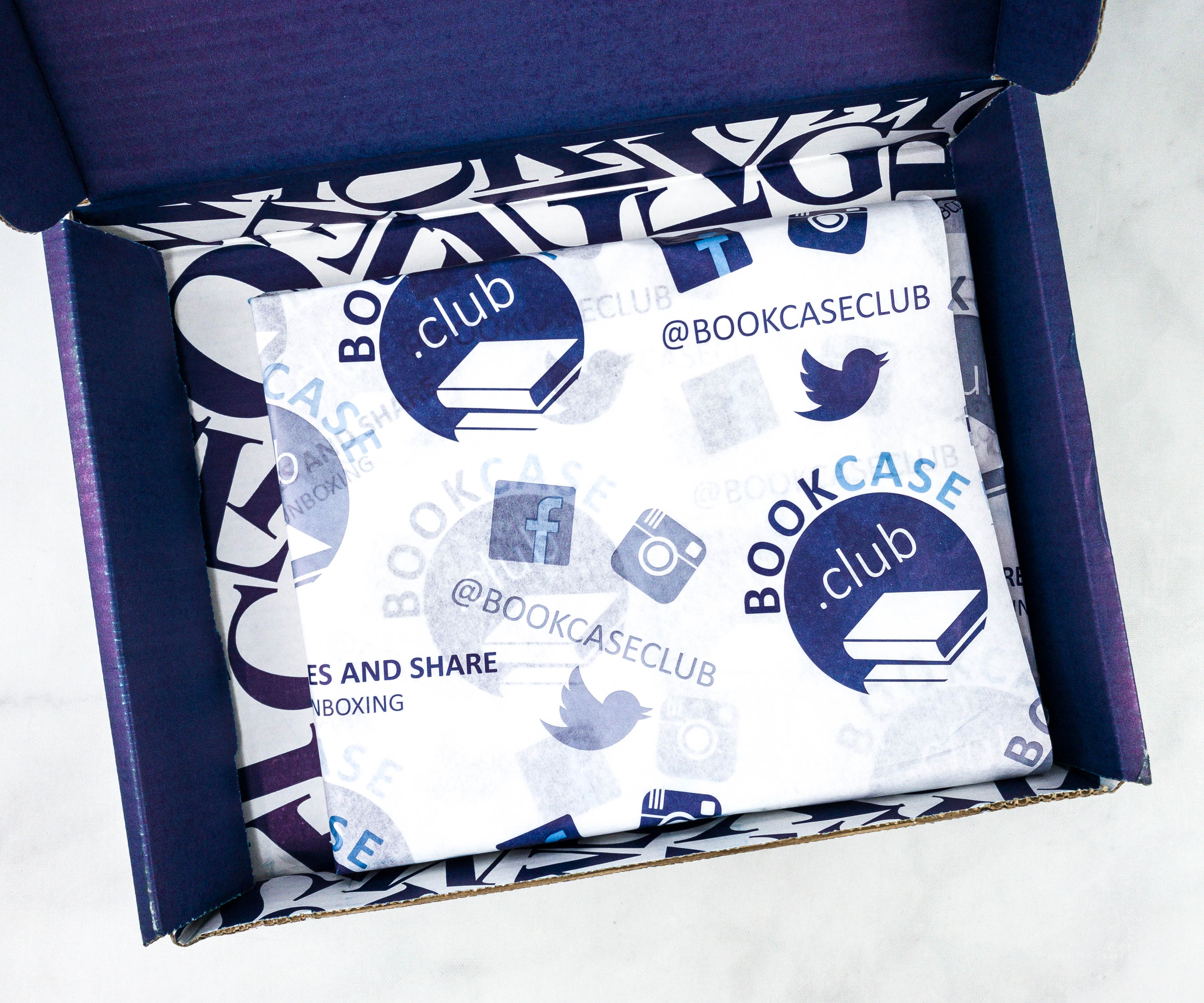 This month's Surprise-Me Fiction book picks are The Autobiography of Santa Claus by Jeff Guinn and The Dream Peddler by Martine Fournier Watson.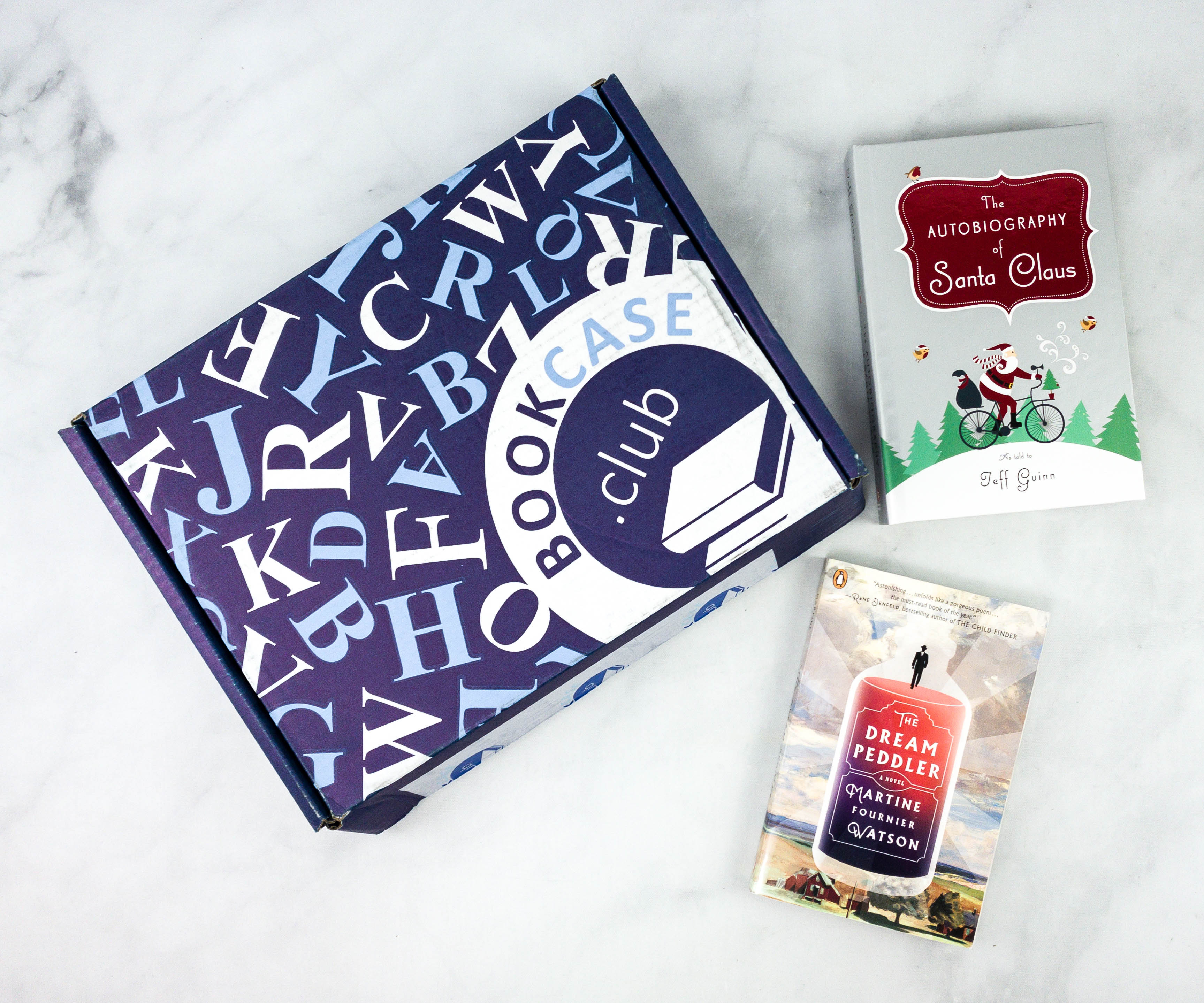 Everything in my box!
The Autobiography of Santa Claus by Jeff Guinn ($8.90)
It all started when Jeff Guinn was assigned to write a piece full of little-known facts about Christmas for his paper, The Fort Worth Star-Telegram. A few months later, he received a call from a gentleman who told him that he showed the story to an important friend who didn't think much of it. And who might that be? asked Jeff. The next thing he knew, he was whisked off to the North Pole to meet with this "very important friend," and the rest is, well, as they say, history.

An enchanting holiday treasure, The Autobiography of Santa Claus combines solid historical fact with legend to deliver the definitive story of Santa Claus. And who better to lead us through seventeen centuries of Christmas magic than good ol' Saint Nick himself? Families will delight in each chapter of this new Christmas classic—one per each cold December night leading up to Christmas!
This is the perfect book to add to anyone's holiday reading list!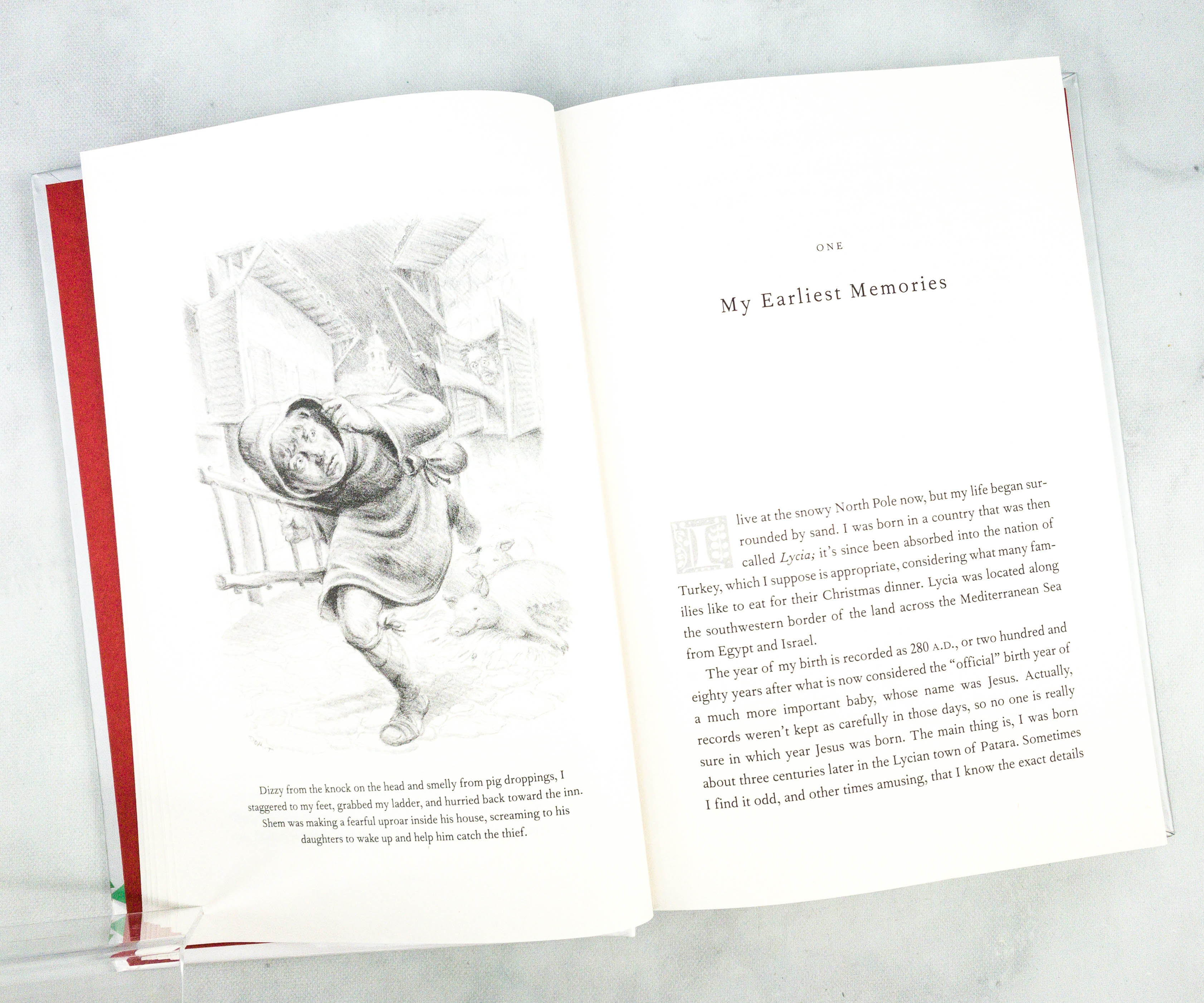 This novel is a piece of historical fiction, and a well-researched and well-written one at that! Some pages even feature vintage-looking illustrations, making the story more interesting.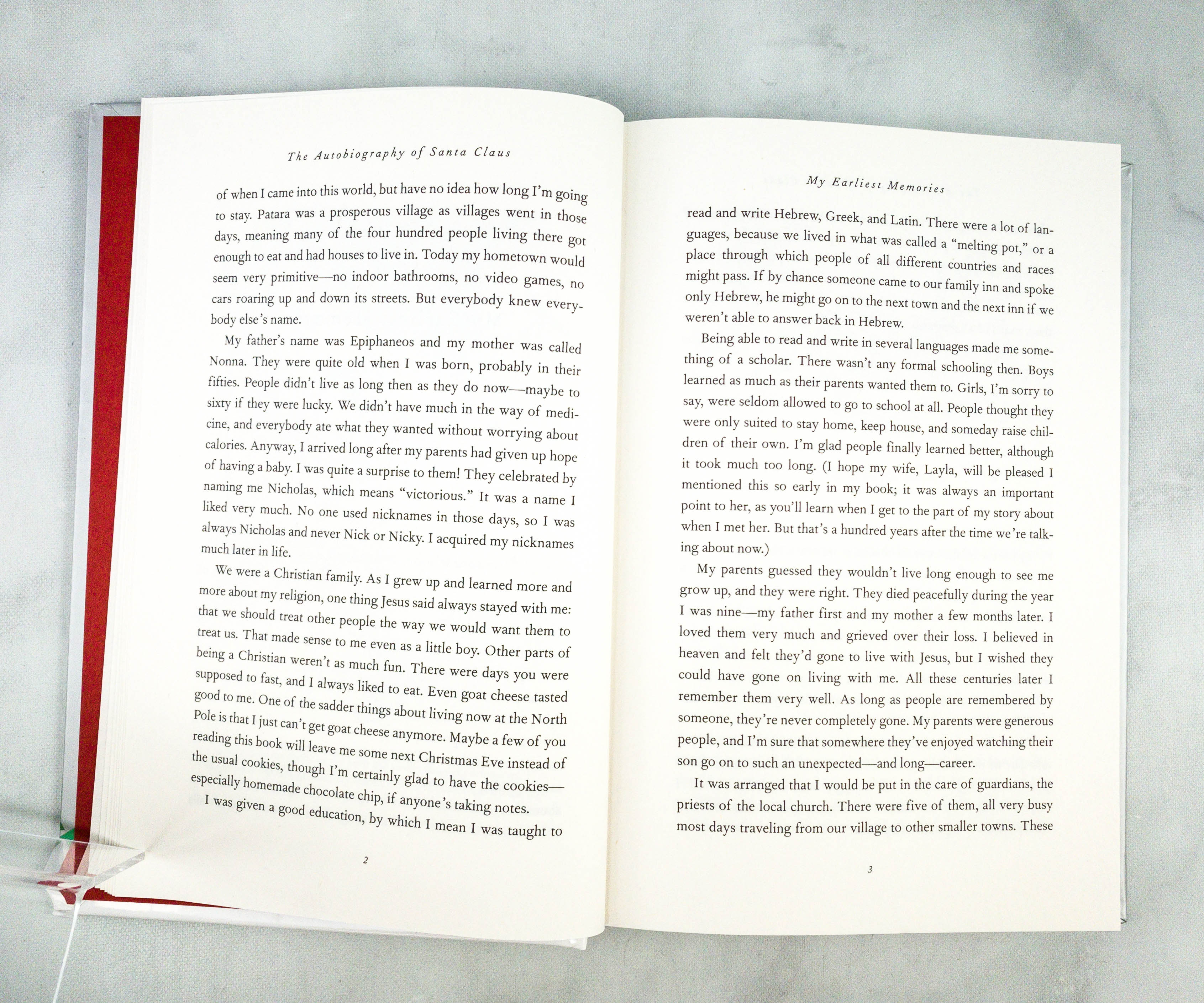 It covers Santa Claus' story, from his life as an ordinary person to the figure he is today. What's quite intriguing about the story is that instead of elves, his helpers in the story are some popular figures like Leonardo DaVinci and Teddy Roosevelt.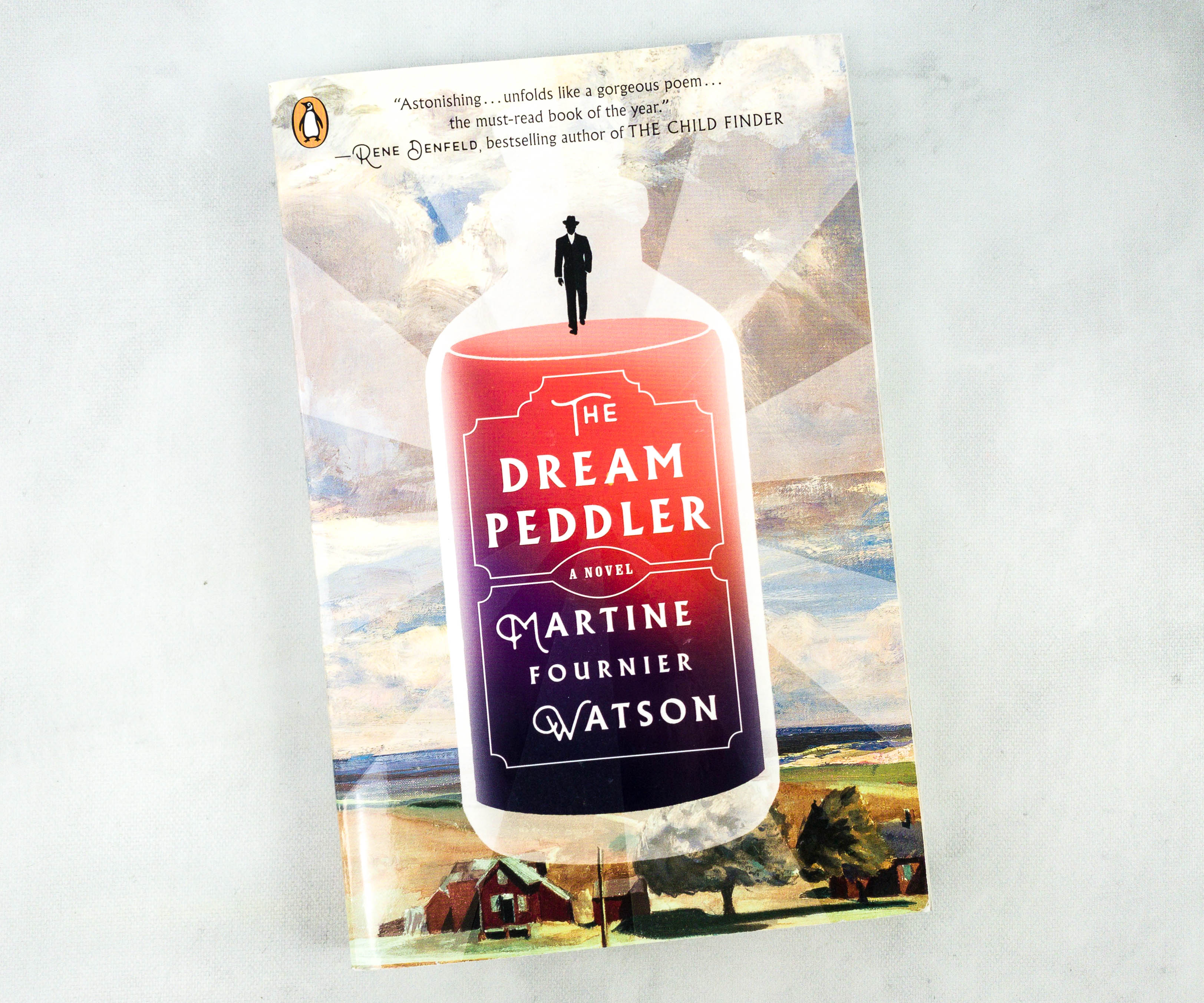 The Dream Peddler by Martine Fournier Watson ($12.61)
A richly imagined debut novel about a traveling salesman and the small town he changes forever

If someone offered you a magic elixir that could conjure any dream you wanted . . . would you take it?

Traveling salesmen like Robert Owens have passed through Evie Dawson's town before, but none of them offered anything like what he has to sell: dreams, made to order, with satisfaction guaranteed.

Soon after he arrives, the community is shocked by the disappearance of Evie's young son. The townspeople, shaken by the Dawson family's tragedy and captivated by Robert's subversive magic, begin to experiment with his dreams. And Evie, devastated by grief, turns to Robert for a comfort only he can sell her. But the dream peddler's wares awaken in his customers their most carefully buried desires, and despite all his good intentions, some of them will lead to disaster.

Gorgeously told through the eyes of Evie, Robert, and a broad cast of fully realized characters, The Dream Peddler is an imaginative, moving novel of overcoming loss and reckoning with the longings we keep secret.
It's another excellent piece of historical fiction, but this one has elements of magical realism.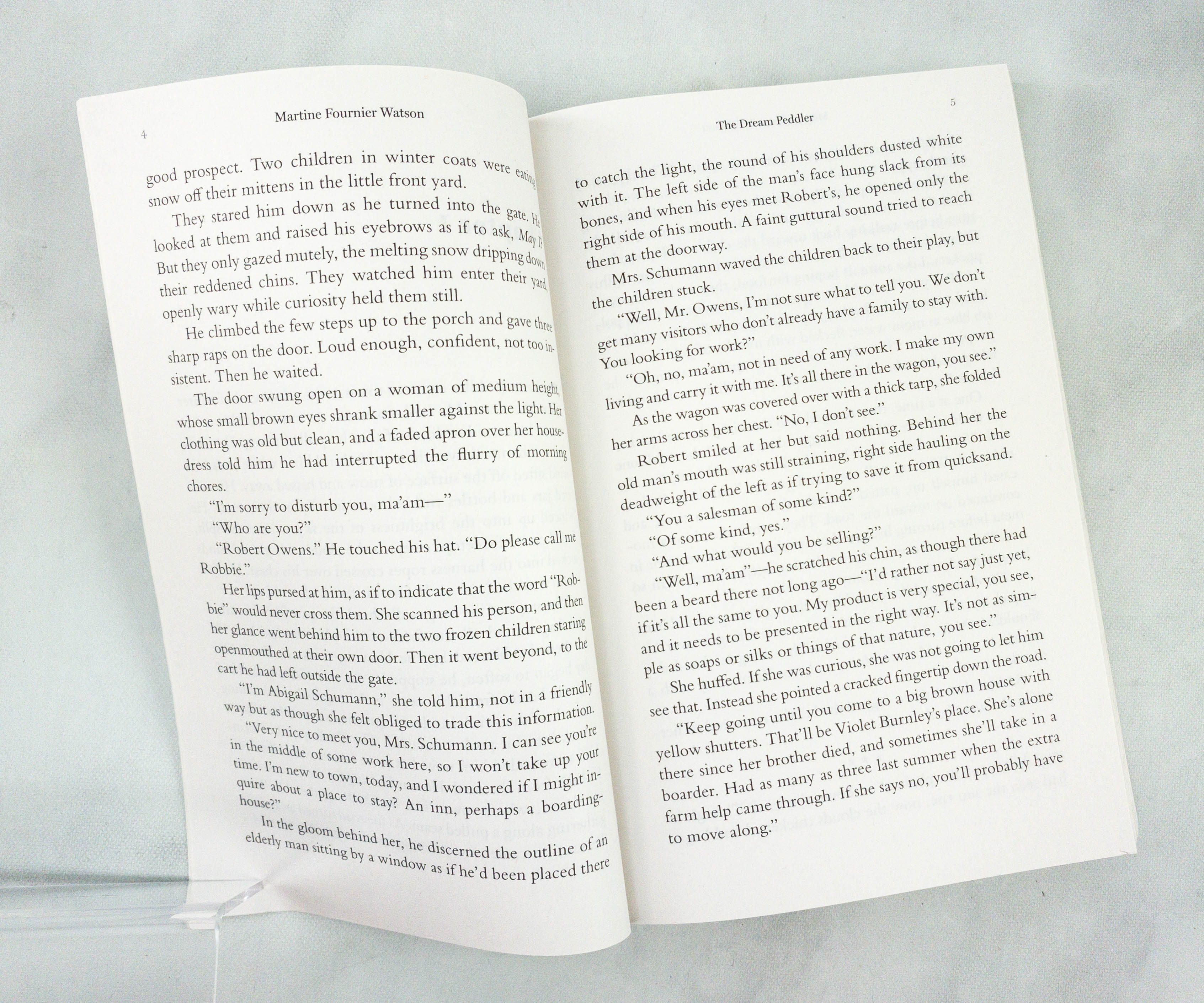 The story tackles grief, family, friendship, and love. The main character is a dream peddler named Robert Dawson, and there are also a lot of interesting characters in the story like the townspeople.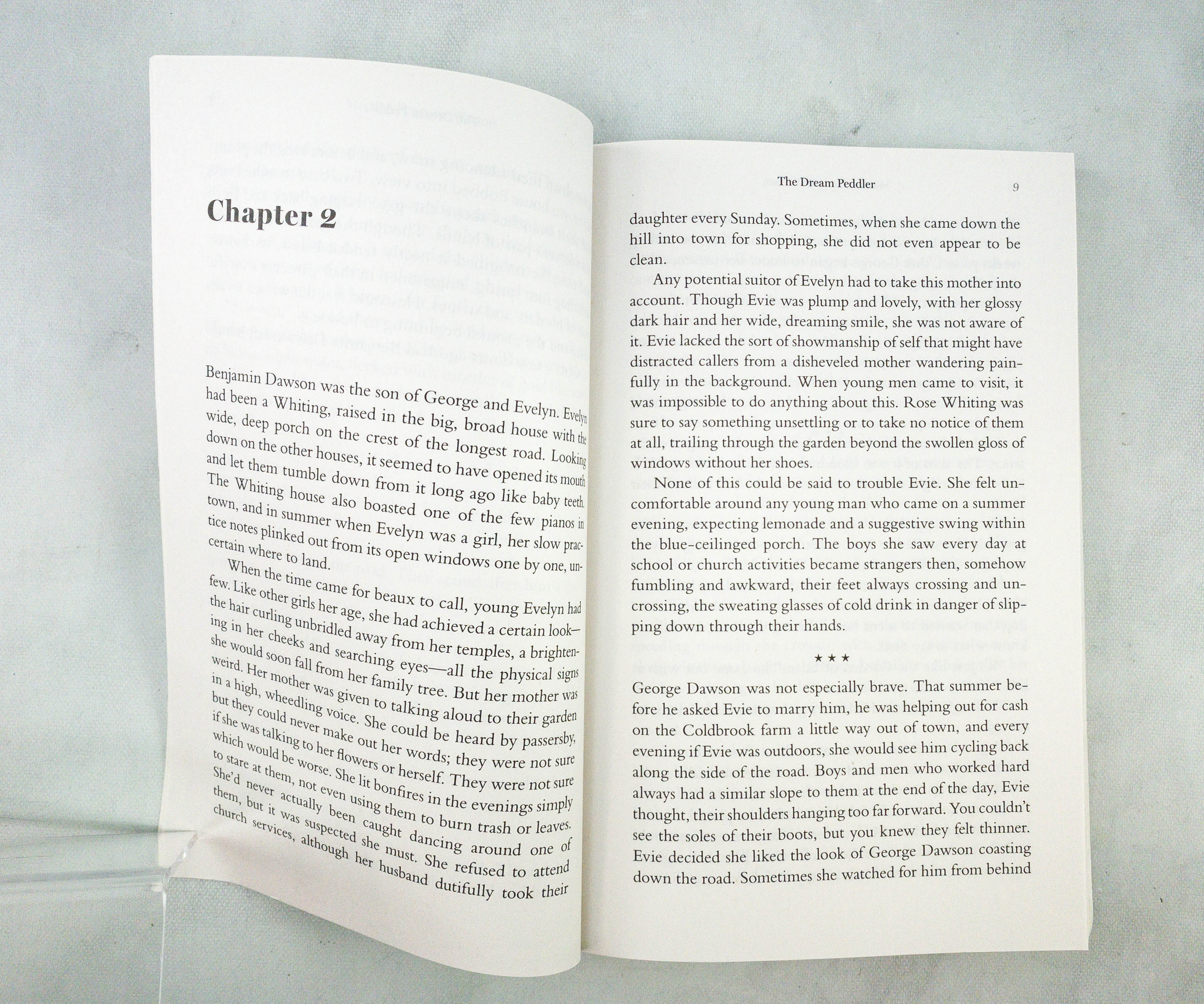 Although the pacing is a bit slow, it's still an enchanting read overall. There's action and character development so I really couldn't ask for more. I recommend this to anyone who loves magical realism!
I'm loving this month's BookCase.Club SurpriseMe Fiction book picks! The first one is the perfect holiday read, as it centers around Santa Claus' history. The other one is also an enchanting tale, although it's a bit heavier. The respective authors also have engaging writing styles which I enjoyed. So far, everything they've sent me from this genre didn't disappoint. If you're also a bookworm who can't live without new books, this subscription is for you. They deliver the books straight to your door, and although the titles themselves are a surprise, that's what keeps each box exciting!
What did you think of this month's choices? Have you tried any of the BookCase.Club subscriptions?