Allure Beauty Box is a monthly beauty subscription service that sends 6 or more products (at least 3 of those will be full sized) with a value of at least $100+ and is curated by the editors of Allure Magazine, who choose and test the products themselves. Allure beauty Box is $23 a month or sign up for a year and the price is closer to $21 a month. There are sometimes sponspored products in the box, plus you'll be eligible for special discounts on Allure editors' favorite luxury products and limited-edition boxes
DEAL: Sign up for the Allure Beauty Box and receive a free bonus gift!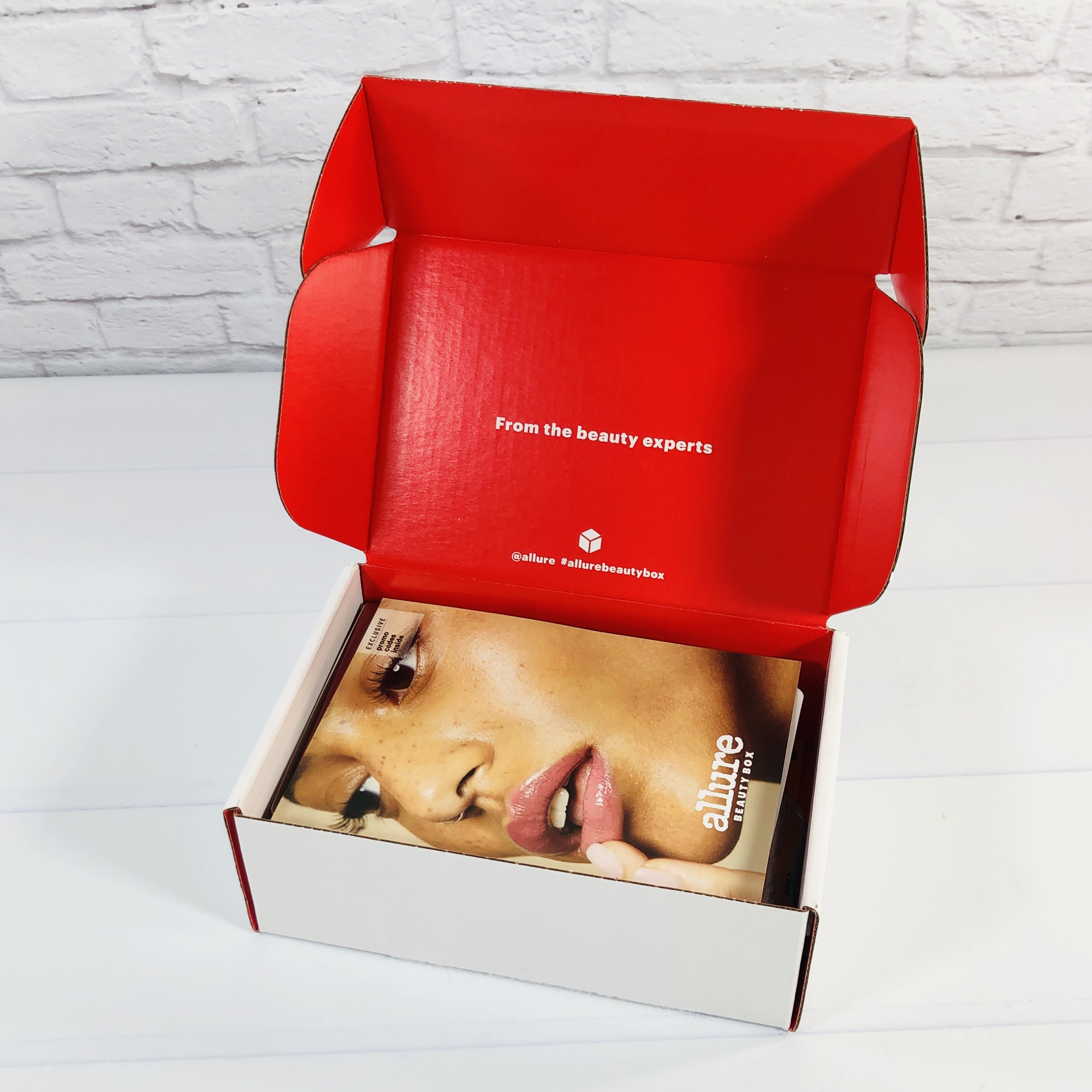 First look! Gone is the box with removable lid, the box is now similar to other subscription shipping boxes.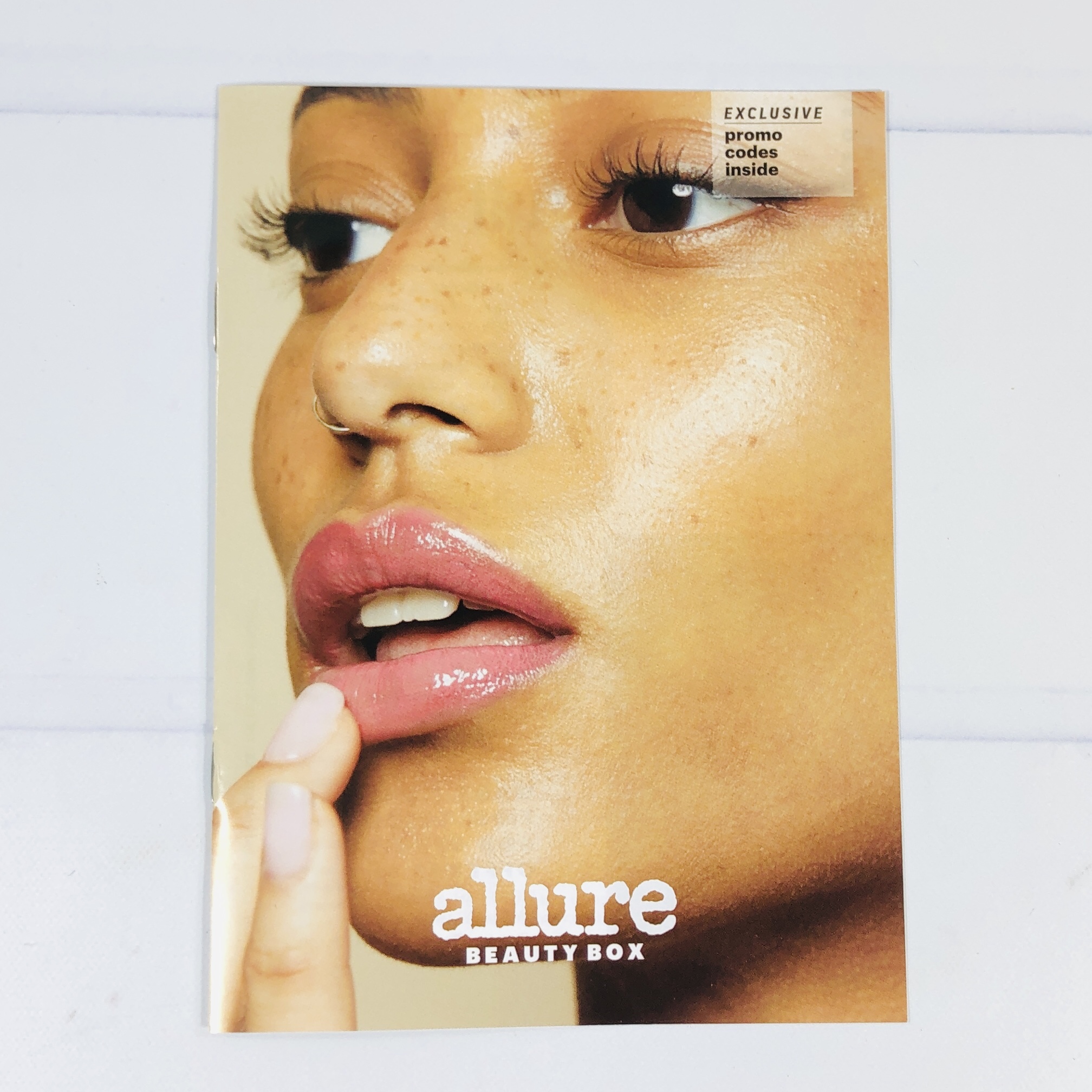 Allure is a magazine so they produce a mini-magazine with all the featured items in the box.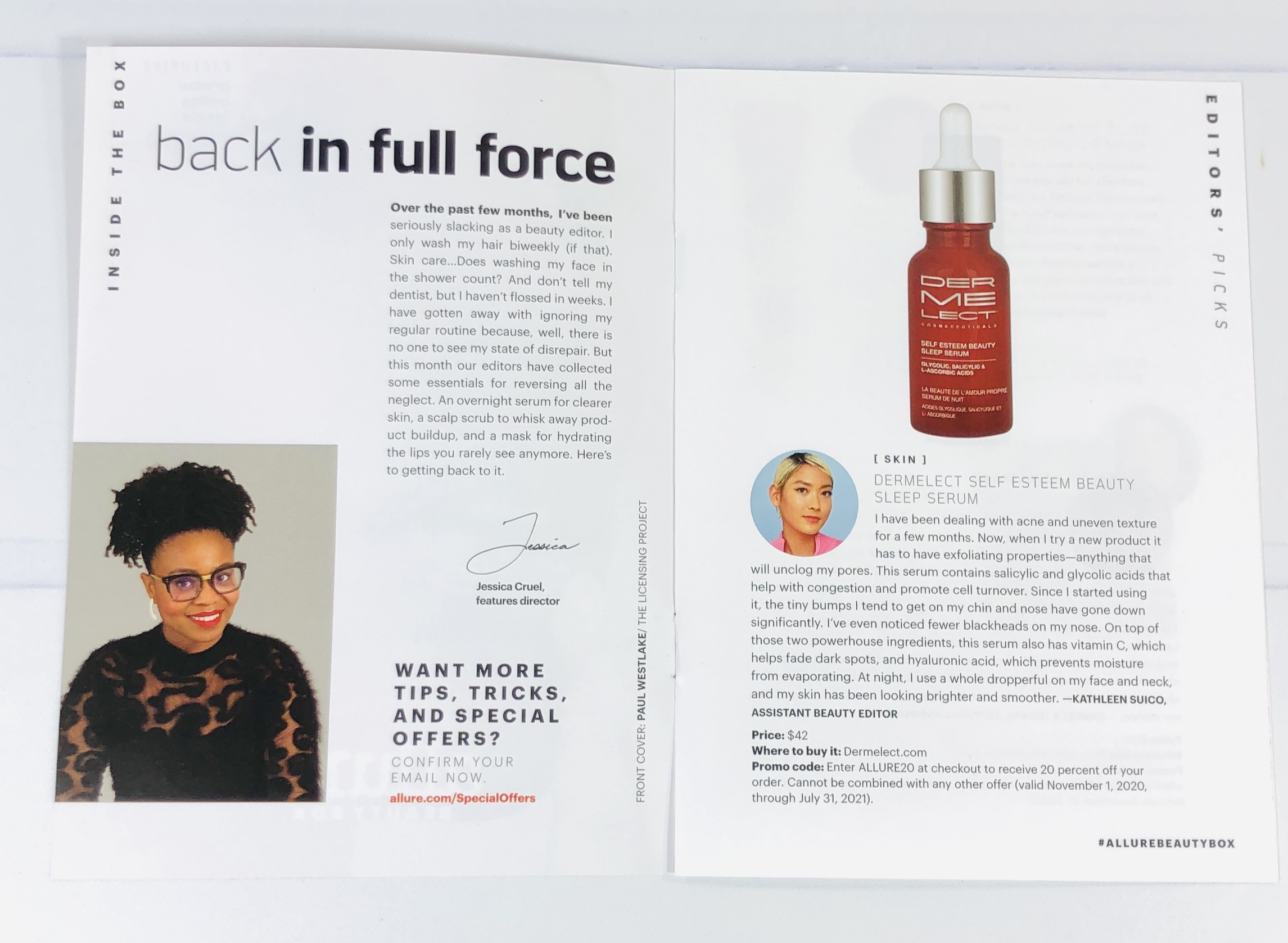 The magazine lists each product, the MSRP of the full-sized product, and where you can find more. Plus, you can find some discount codes for a future purchase.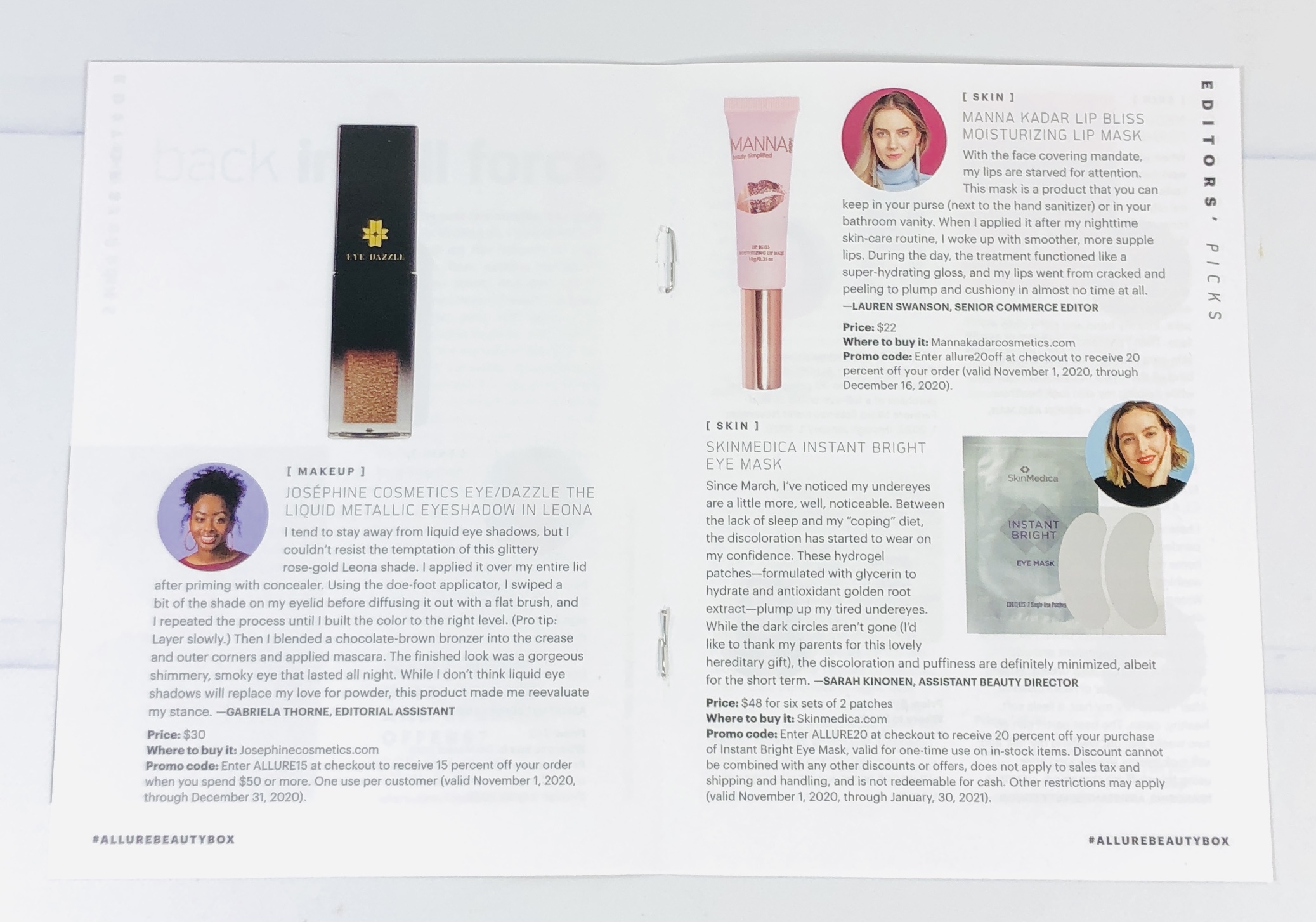 NOTE: Sometimes Allure may send a couple of variations. If it's something like a foundation they should let you know ahead of time so you can pick a shade. If it's something else then it will be a random surprise.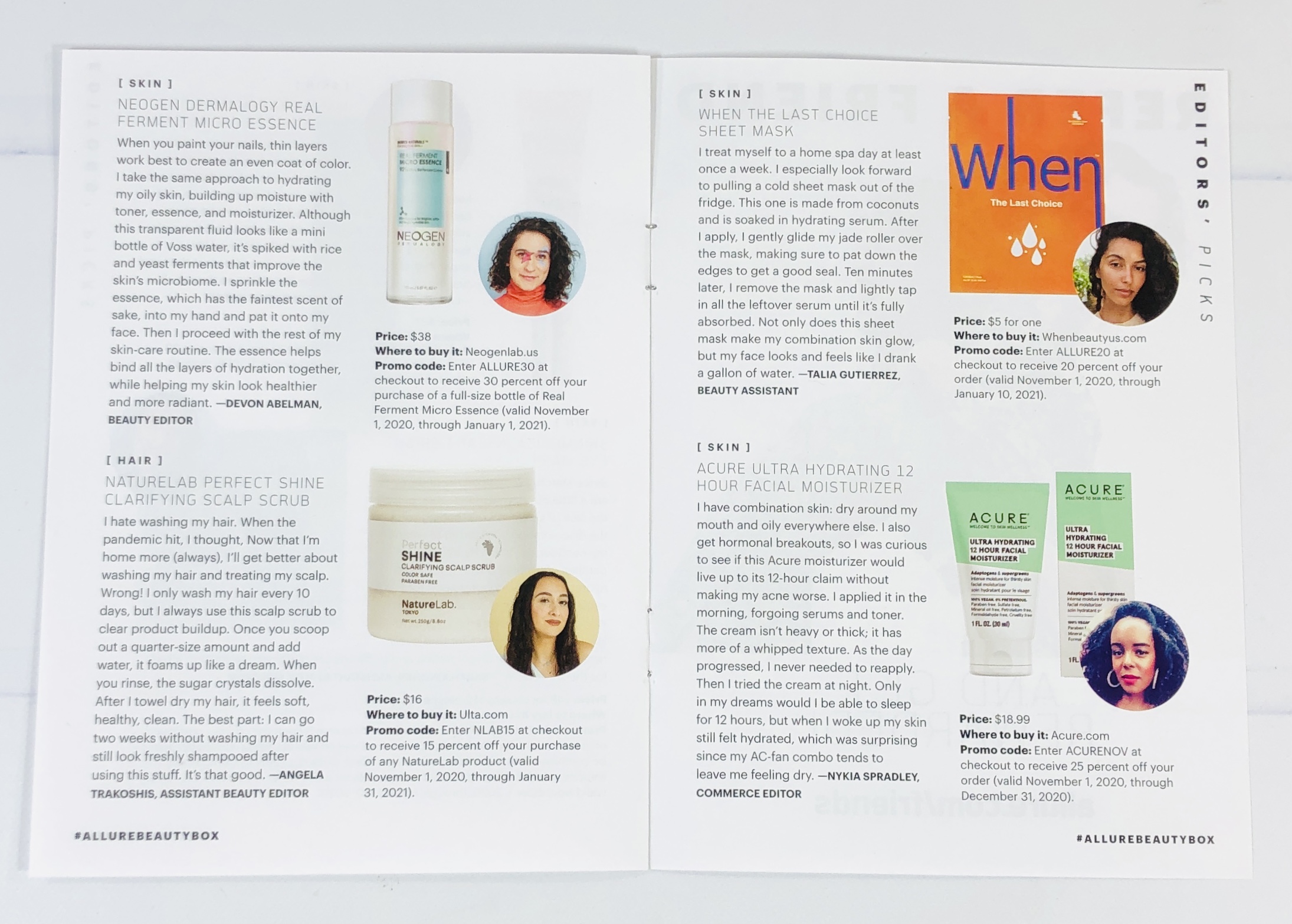 If you are a new member then your products may be slightly different, but continuous subscribers should not receive the same product twice.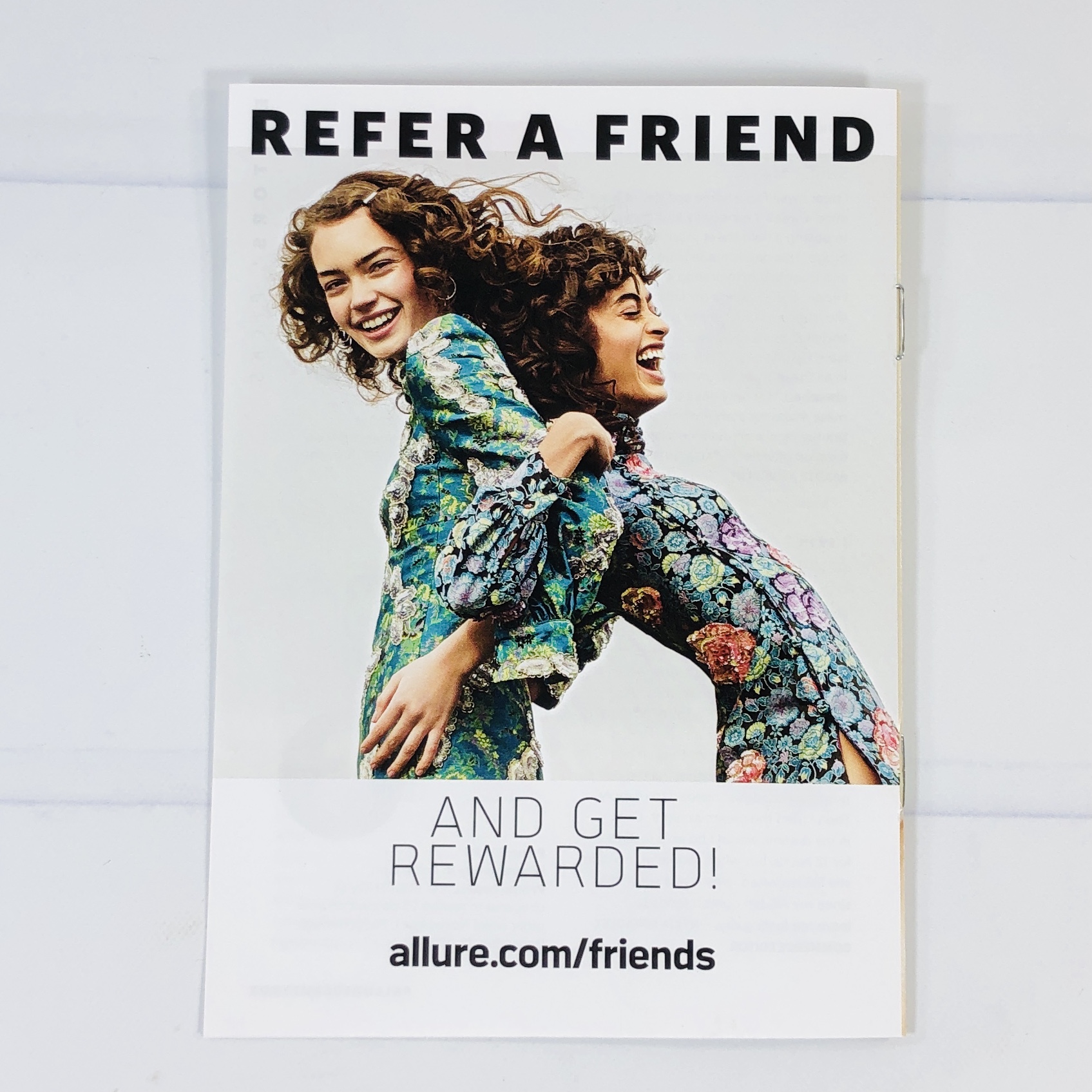 The back mentioned that if you refer and they sign up using your link, then you will get a free gift – right now it's a NARS lip pencil!
Some of the items came in individual boxes.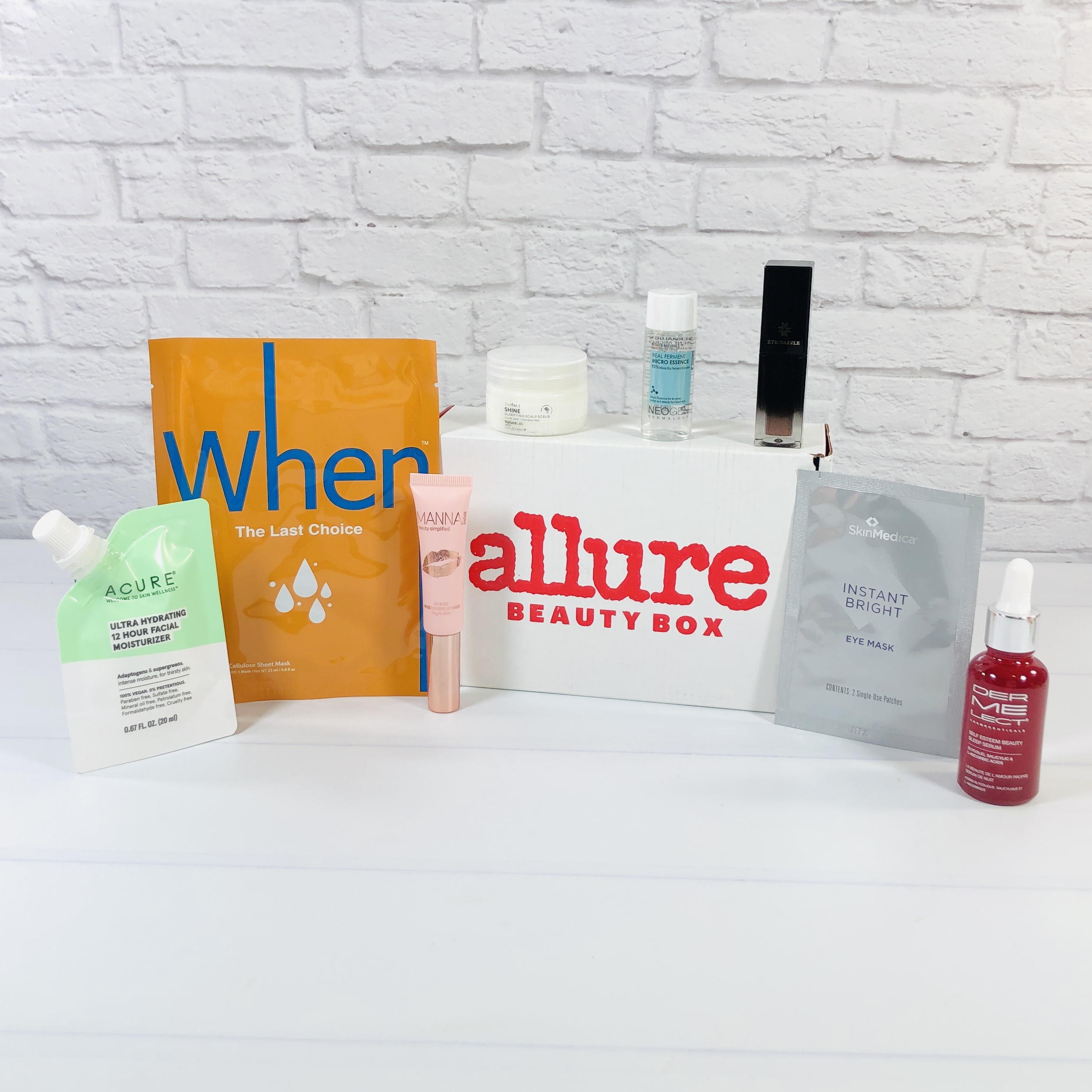 Everything in my box!
When The Last Choice Extra-Hydrating Sheet Mask ($9.99) Sheet masks are a great way to spend some self care time, since there's not a whole lot you can do when you have one on your face.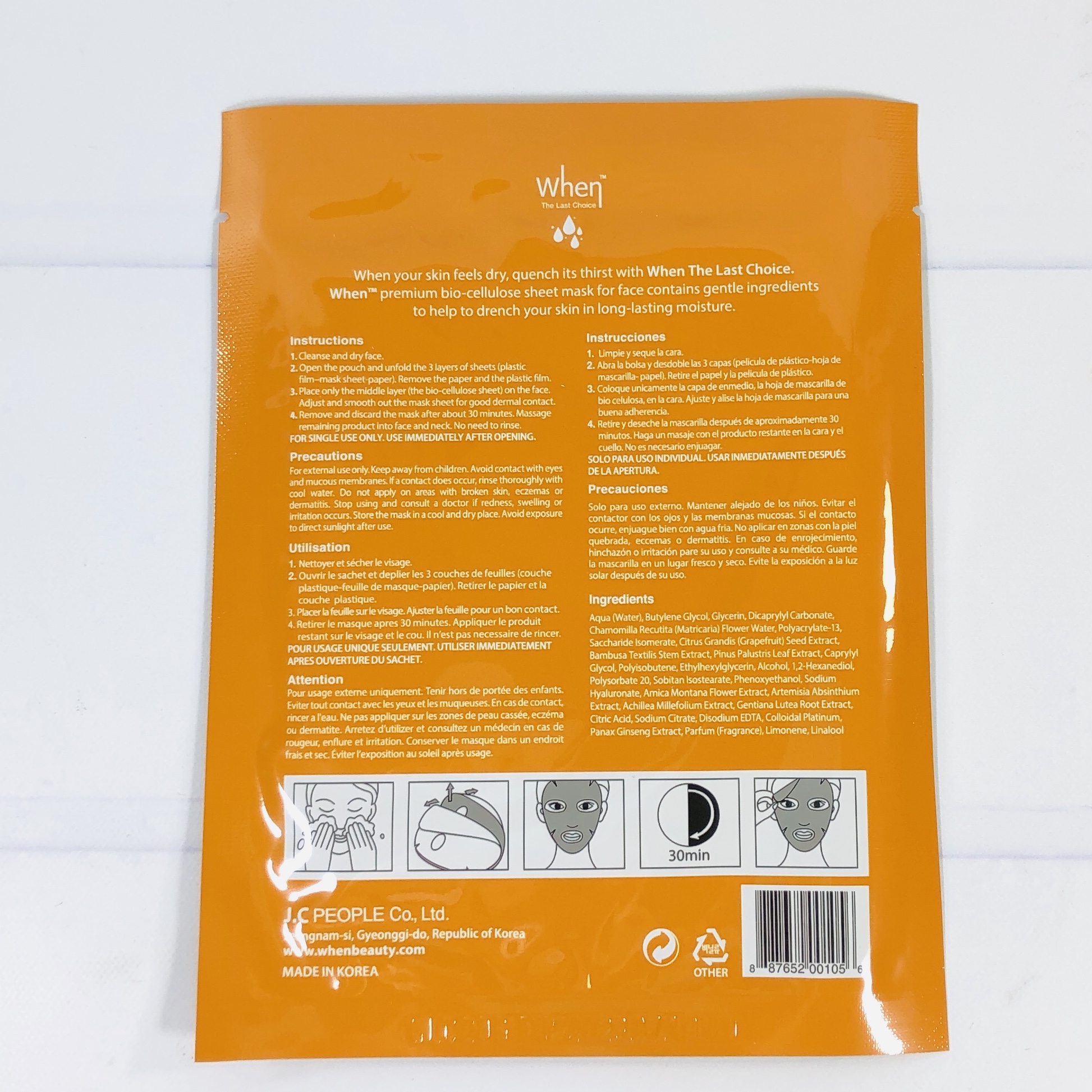 The mask is supposed to provide hydration with the help of sodium hyaluronate, which draws water to the skin. It also has chamomile water to fight irritation. Peel off the backing and apply to a clean face and pop those feet up for 30 minutes. Pat any remaining essence into skin after removing the mask.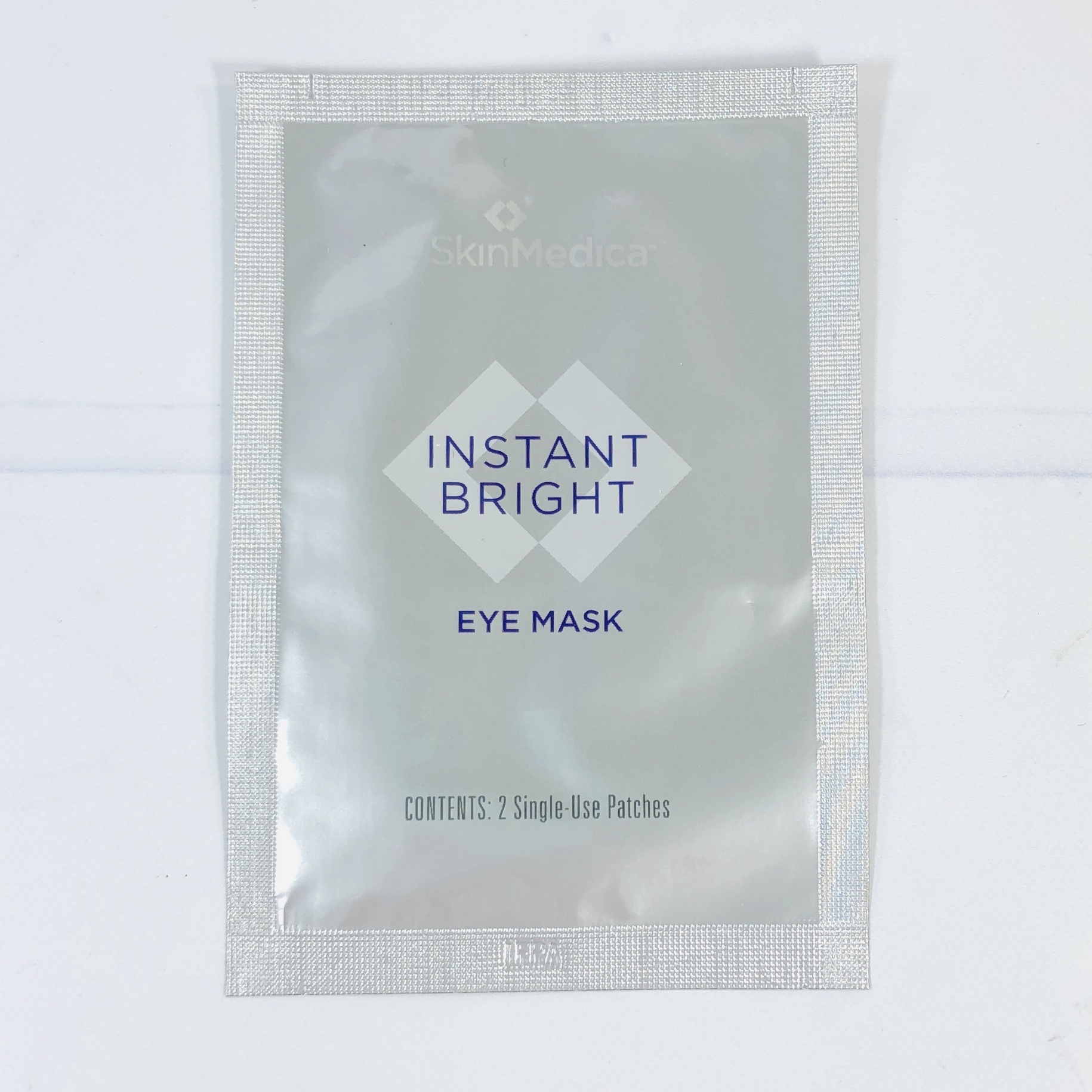 SkinMedica Instant Eye Bright Mask ($8) are one-time use under eye gels that are supposed to reduce puffiness while moisturizing that delicate area.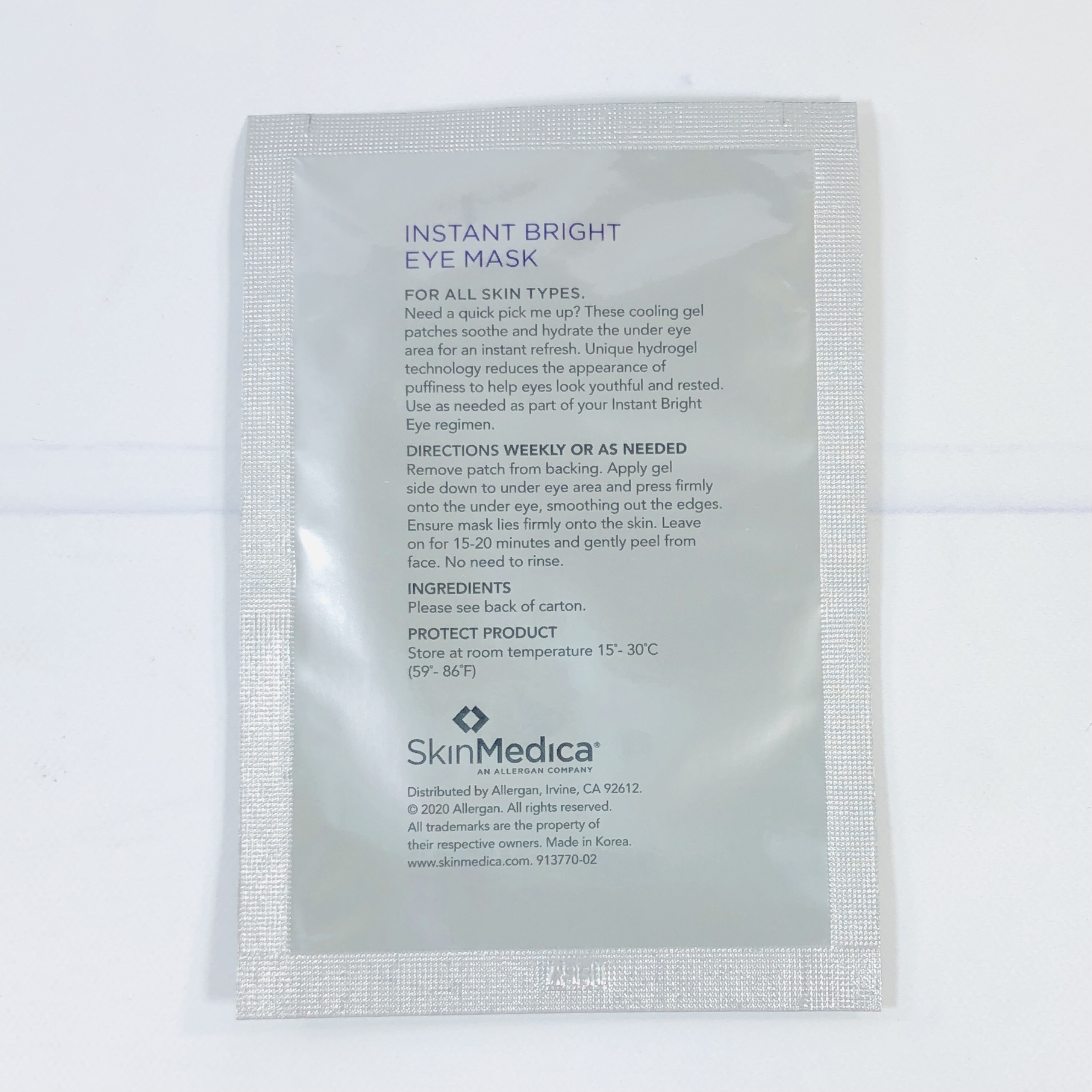 The directions said to peel off the backing and apply under the eyes and wait about 15-20 minutes. These stuck fast to my face and I had no problem walking around doing chores while they stayed in place. They weren't drippy at all so I could even wear my glasses over top.
The ingredients weren't listed but include glycerin, gelatin, golden root, and golden herb. There wasn't any detectable scent and they didn't irritate my skin. My makeup seemed to go on smoother too.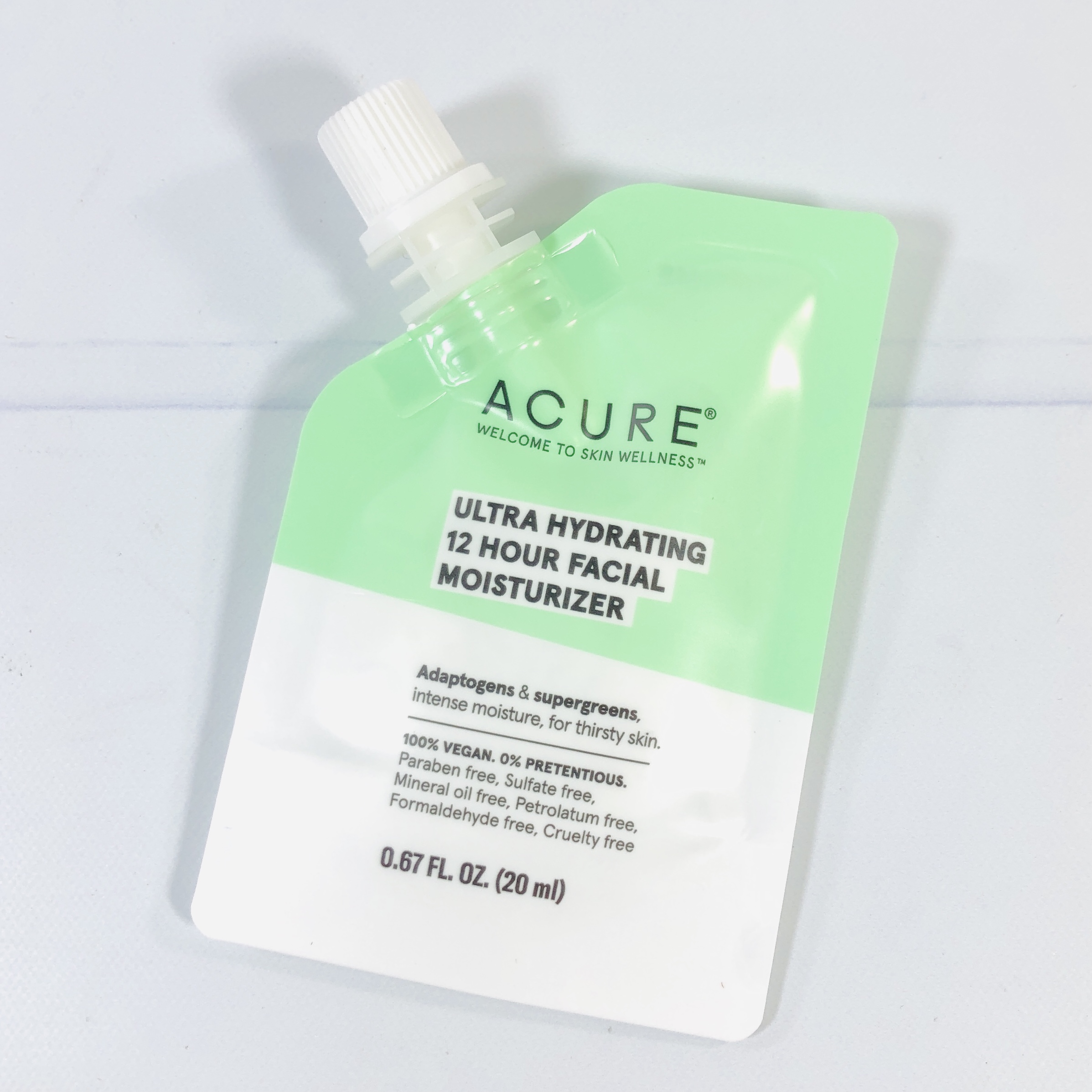 Acure Ultra-Hydrating 12 Hour Facial Moisturizer ($12.02) offers tons of moisture for those with dry skin, like me. Ingredients include argan and safflower oil, shea butter, and adaptagenic plant extracts from ashwaganda, holy basil, reishi, cordyceps, and turmeric. Those act as antioxidants to protect skin. I accidentally squeezed out too much and enjoyed this not only on my face but also my neck, hands, even arms. It has a woody citrus scent thanks to essential oils and left my skin looking perkier in the morning, and still feeling moist as well.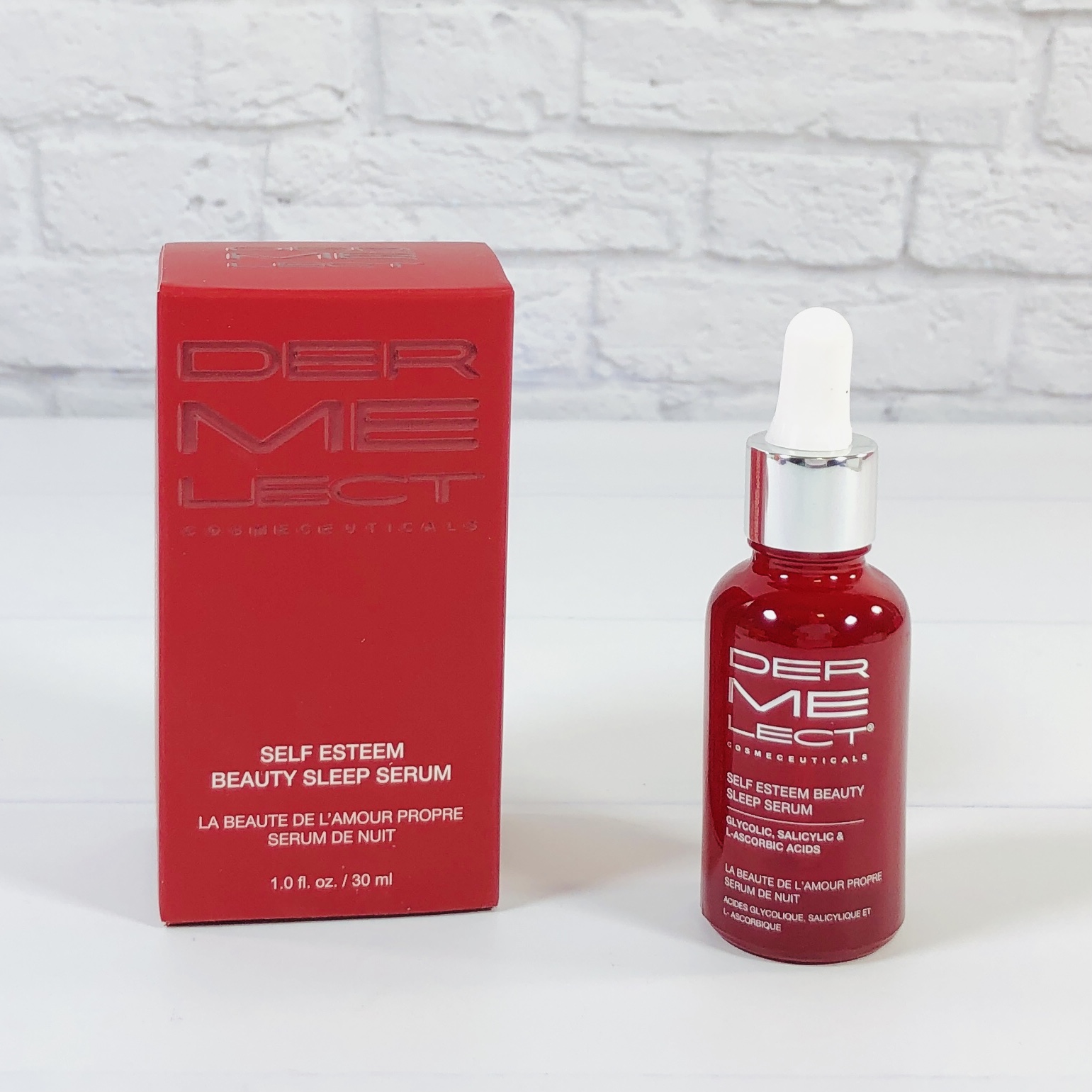 Dermelect Self Esteem Beauty Sleep Serum (Full size, $42) is a face and chest serum that fights wrinkles and large pores while it brightens the complexion.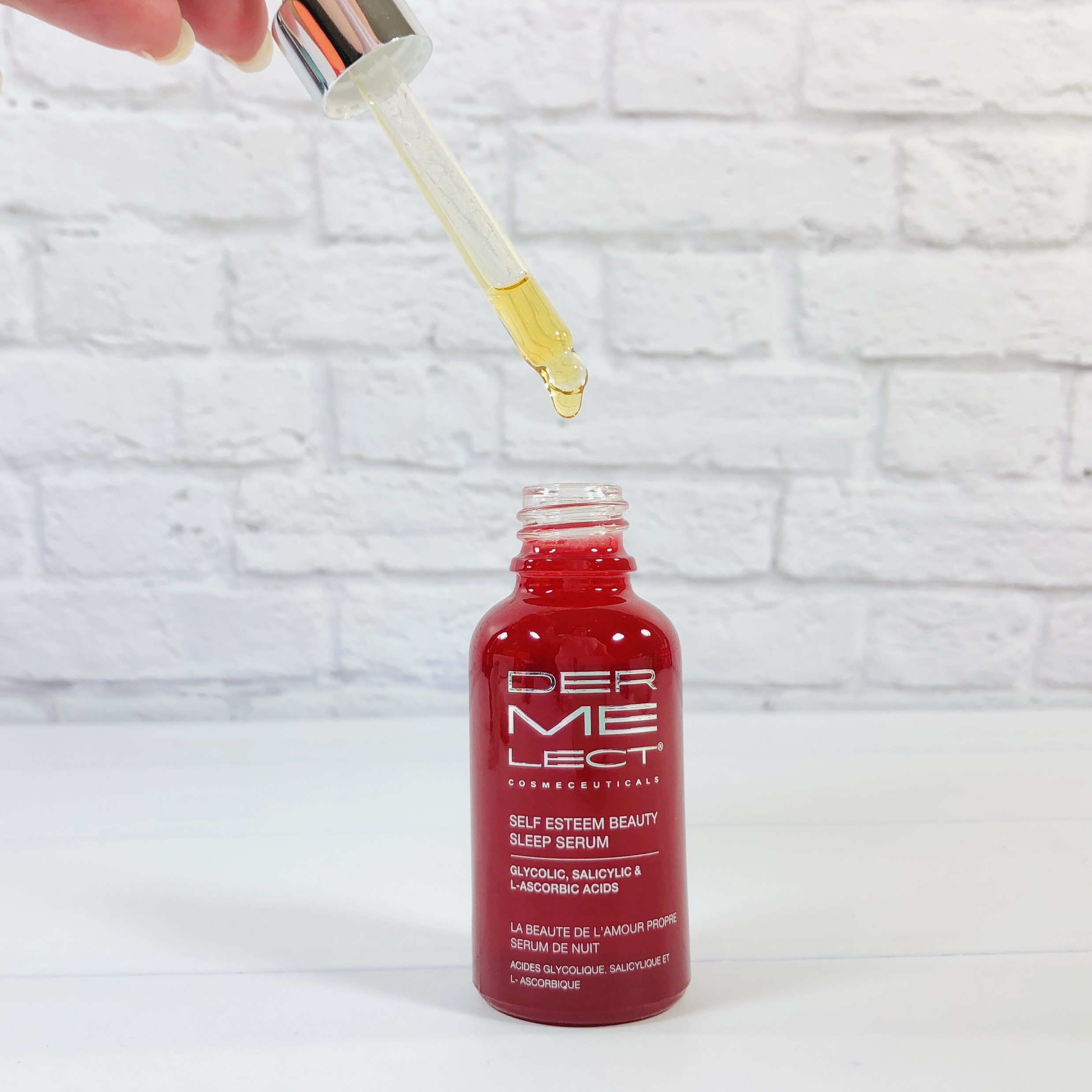 Apply after cleansing and before bed and let it "seep" into the skin overnight. Vitamin C, glycolic acid, and salicylic acid are combined with hyaluronic acid and grapeseed oil to provide antioxidants and moisture. Alcohol is the 5th ingredient listed and the runny gel smells like rum and the fumes are pretty strong. I think I will stick to using this on my neck as it's less sensitive than my face.
Neogen Dermalogy Real Ferment Micro Essence ($3.54) Here is another brightening and anti-aging product that feels almost like water but that doesn't have much of a scent.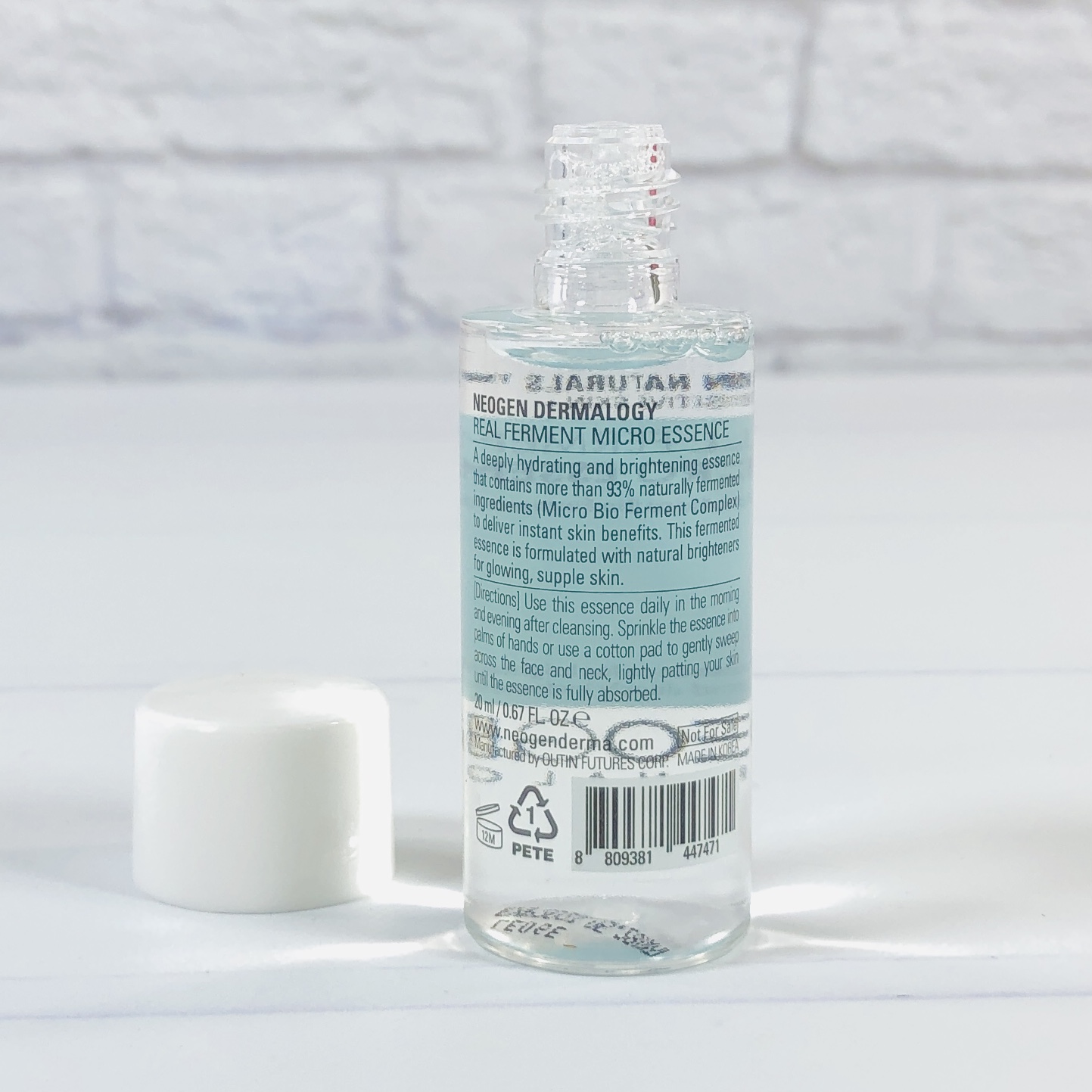 It has a few fermented ingredients that are supposed to provide antioxidants, balance oil, and increase elasticity. Apply with hands or a cotton pad after cleansing and follow with the rest of your day or night beauty routine.
NatureLab Tokyo Clarifying Scalp Scrub ($1.97) is a sugar scrub for your scalp! You work it in to wet hair, lather, then rinse.
It's supposed to remove buildup from stuff like hard water and beauty products. Sugar is the first ingredient and grape stem cells and pearl extract leave hair shiny. It lathers up pretty nicely and smells good and unisex.
Manna Kadar Lip Bliss Lip Mask (Full size, $19) I always have a hard time pulling the cap off of lip balms at night before bed, mainly because my hands are slick after applying lotions and oils to my face. Still, my last step is to apply a lip product and while it's easier to open twist off lids, I'm not crazy about sticking my fingers in a pot night after night. This item solves my problem!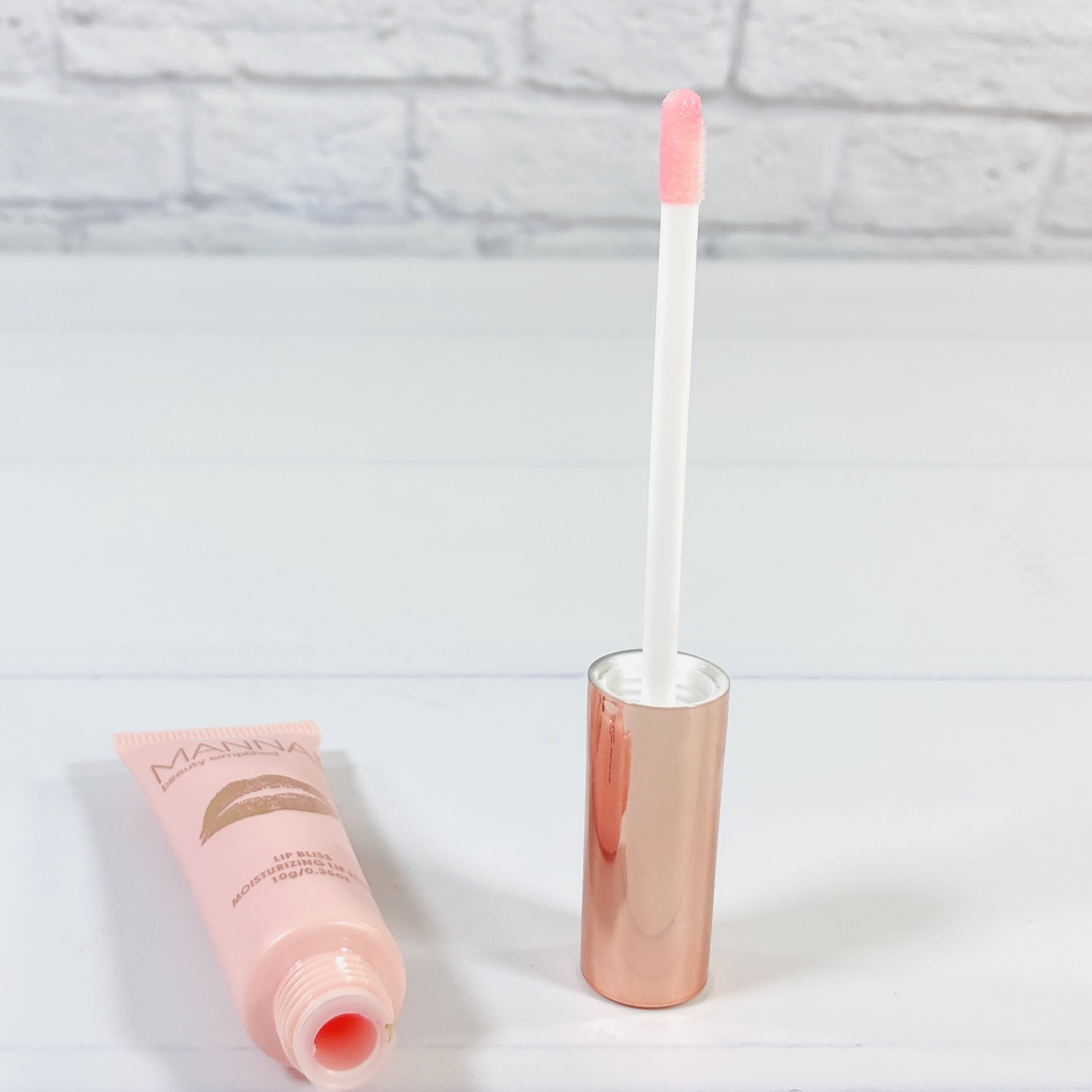 It has a twist off lid but it also has a wand! The product is moisturizing without feeling gloppy or runny. The first ingredient is mineral oil and there is cocoa seed butter and aloe. It has a light scent that reminds me of berries and left my lips soft and I had no problem opening it up either.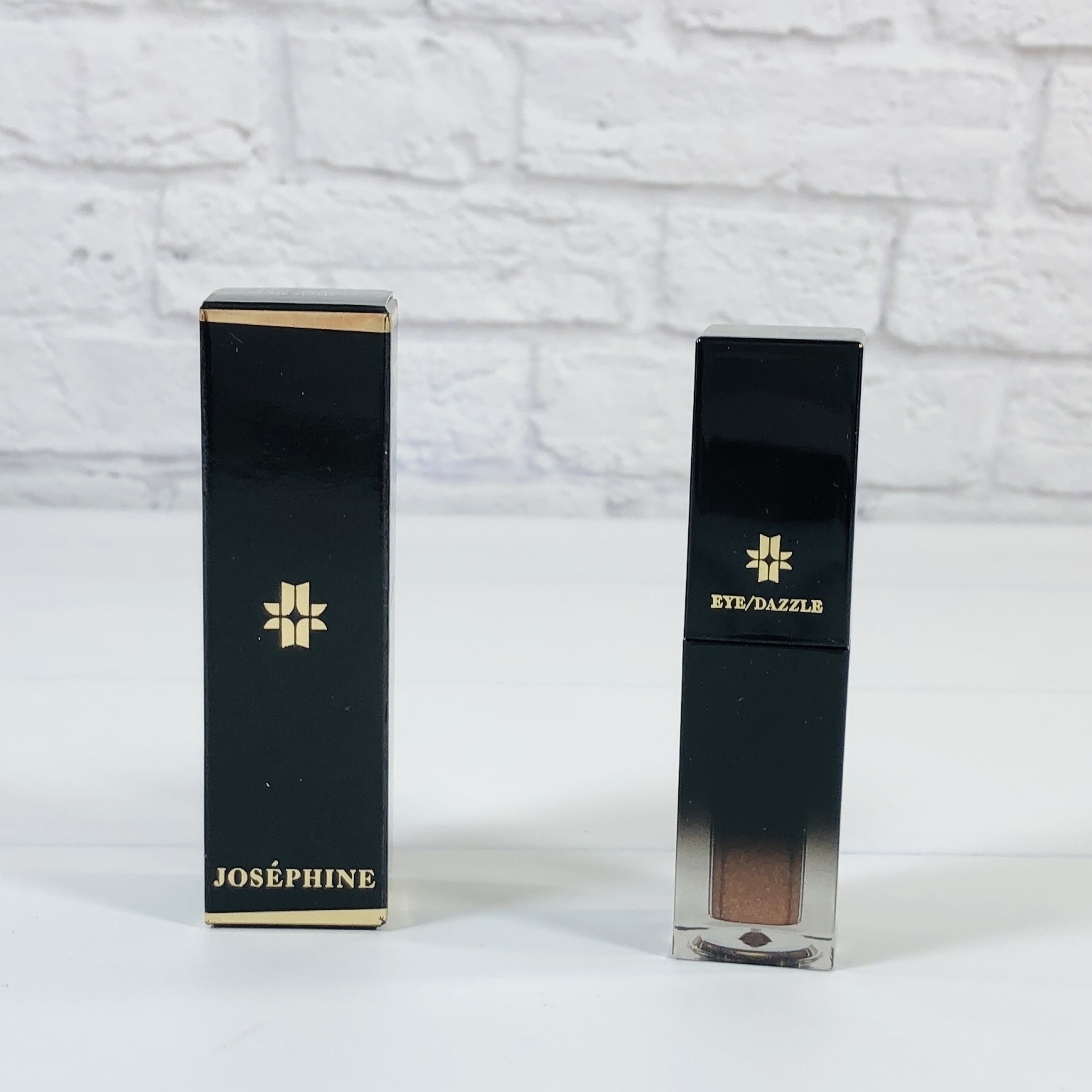 Josephine Cosmetics Eye/Dazzle The Liquid Metallic Eyeshadow in Leona (Full size, $30) I not only liked the color of this liquid shadow, I also thought the packaging was upscale and it's cruelty free and vegan.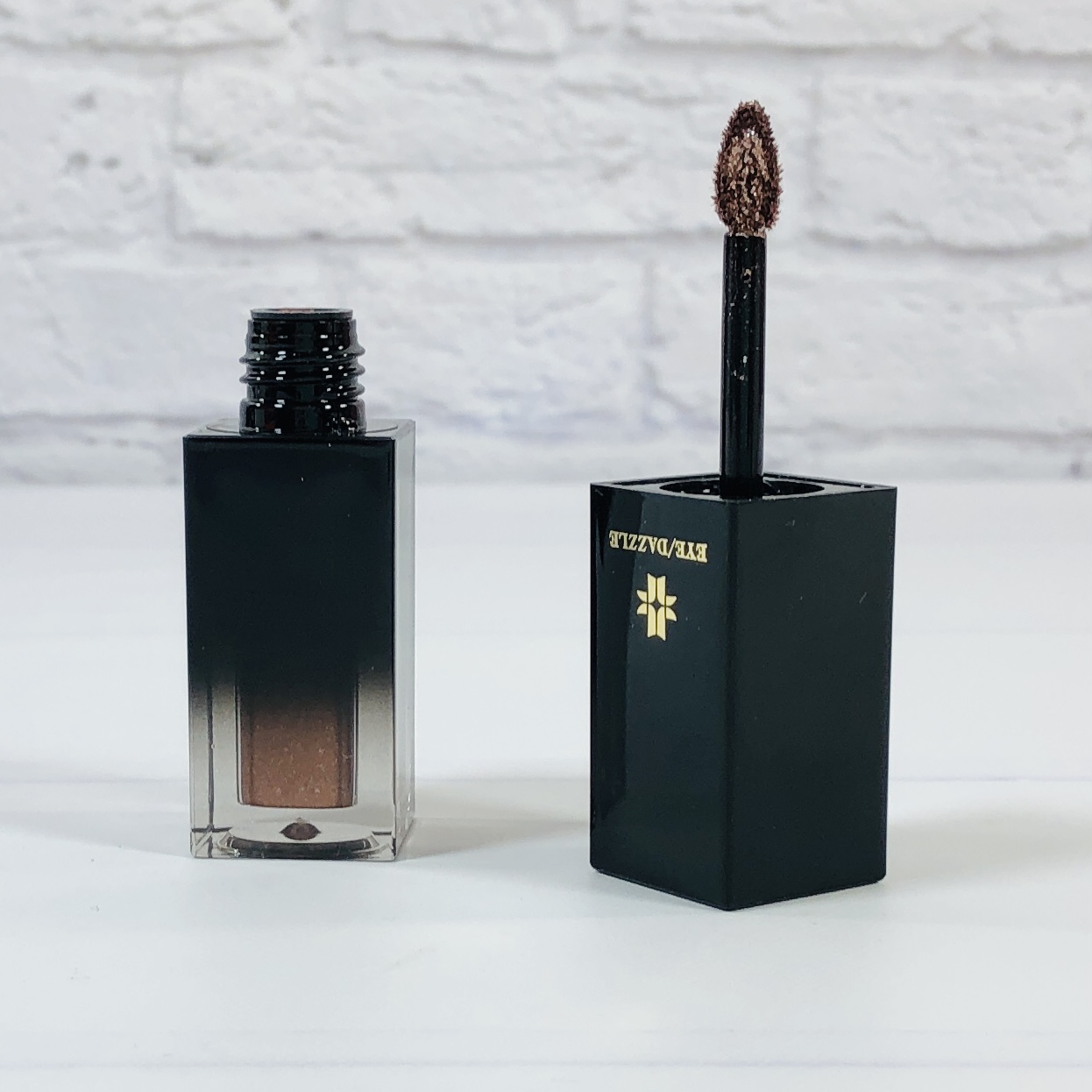 It's a frosty yet dark shade that glides right on. I applied, spread it around a bit with my finger, and then kept my eyes closed while it dried. I didn't have to add any other shadow, it was one and done. I didn't try using it as liner.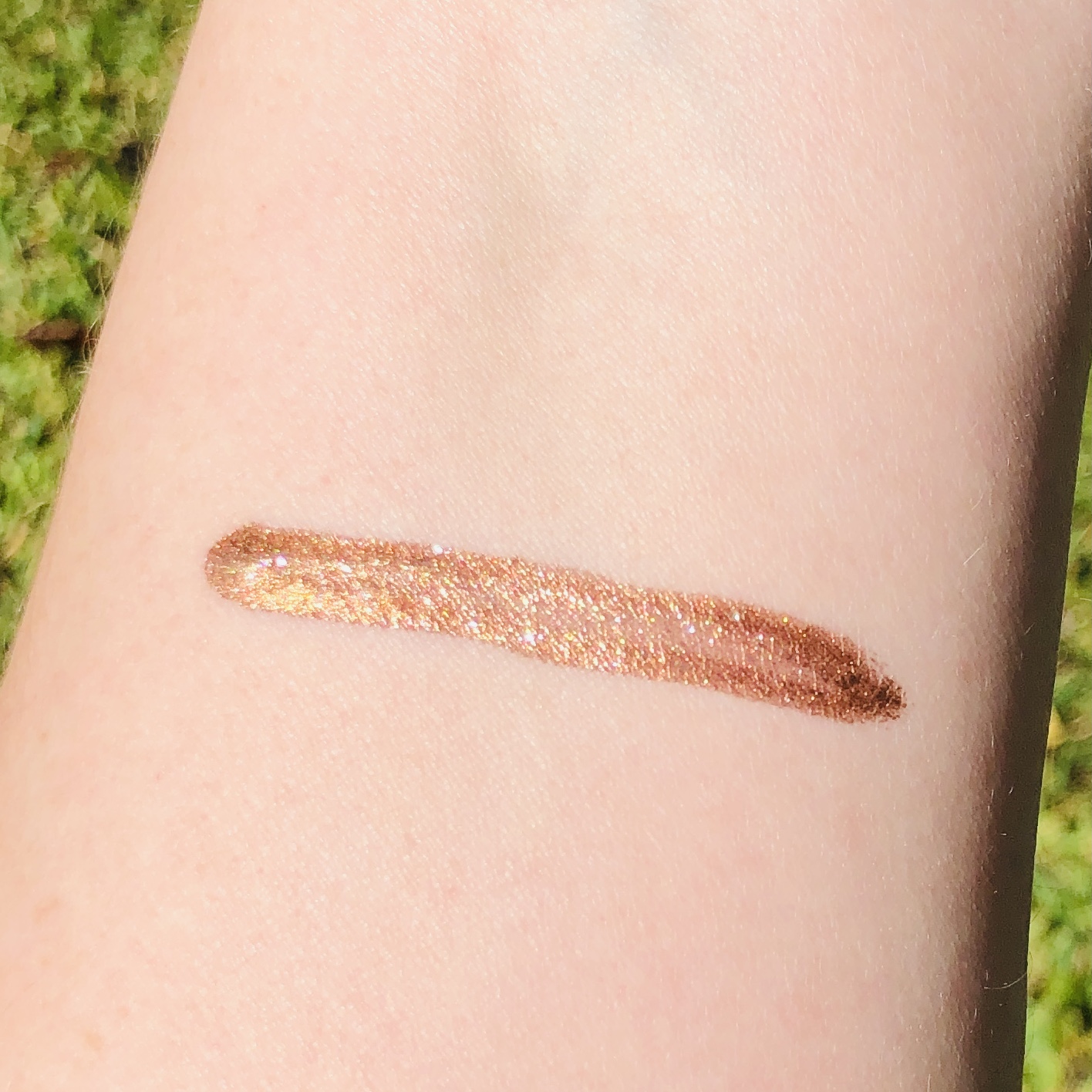 It has pretty shimmery flecks and truly was dazzling.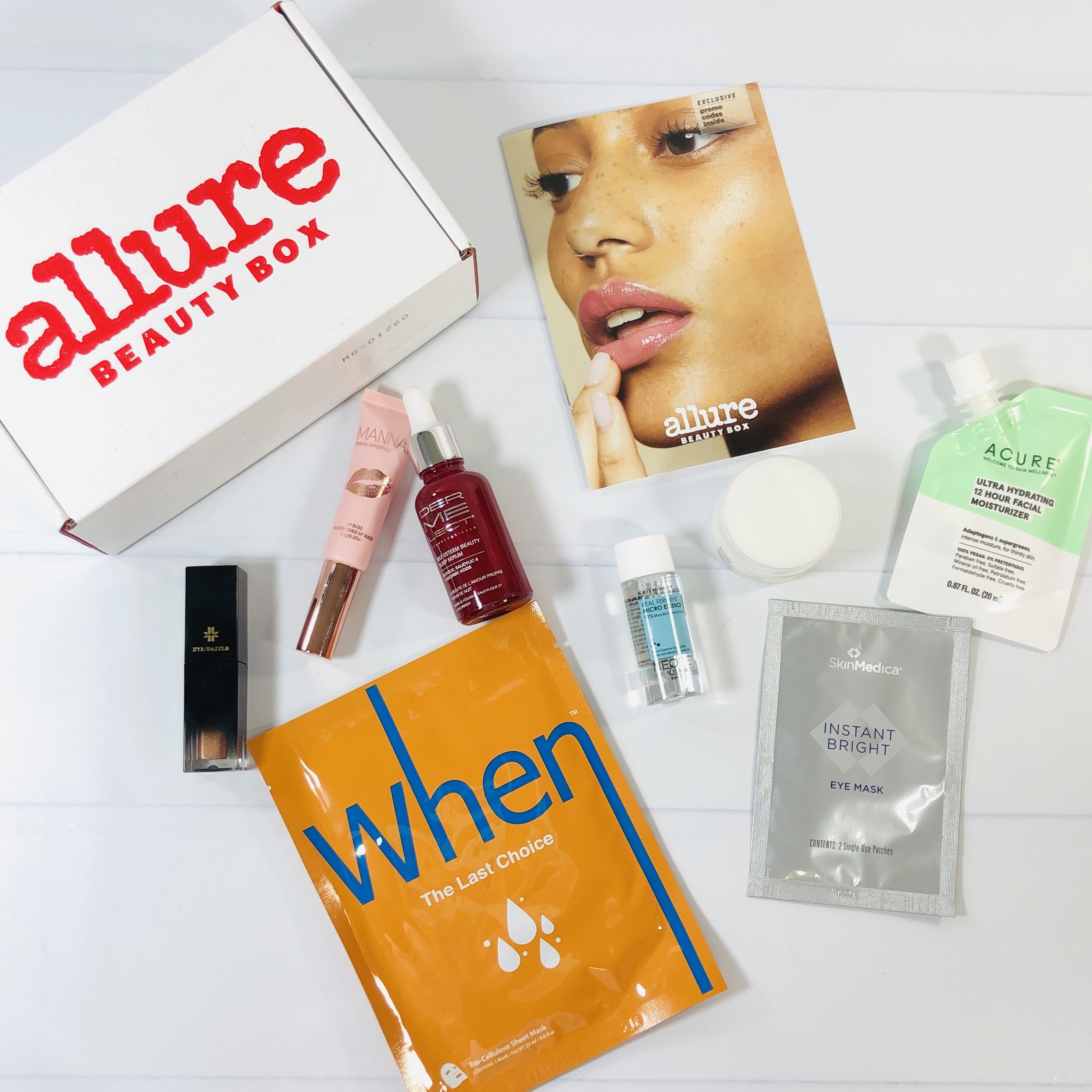 The goal of the November Allure Beauty Box was to address the neglect that *some* people might be partaking in thanks to the pandemic. There was a scalp scrub to get rid of build up, a couple of masks to address skin concerns, and a shimmery shadow to show off one of the features that can be seen despite mask mandates. My favorite item was the lip mask because it smells good and is easy for me to apply despite my slippery hands at bedtime. The value for the November box was around $126.53!
Have you tried Allure Beauty Box yet? What did you think of this month's box? Let me know in the comments!